Petunia Plugs - March 2016
Something a little different this week! As those who follow my weekly posts will already know, I spend quite a lot of my photography time shooting flowers. What most probably don't know, however, is that for the past three or four years I've also spent quite a lot of time growing them!
So, I thought I'd undertake a photo project, and document the growing process of some of the plants I've chosen to grow this year. If nothing else, it will provide me with a good selection of stock photographs on the subject of gardening.
Seeing as these Petunia plug plants arrived from the garden wholesalers at the weekend, I thought I'd start the project by showcasing them first.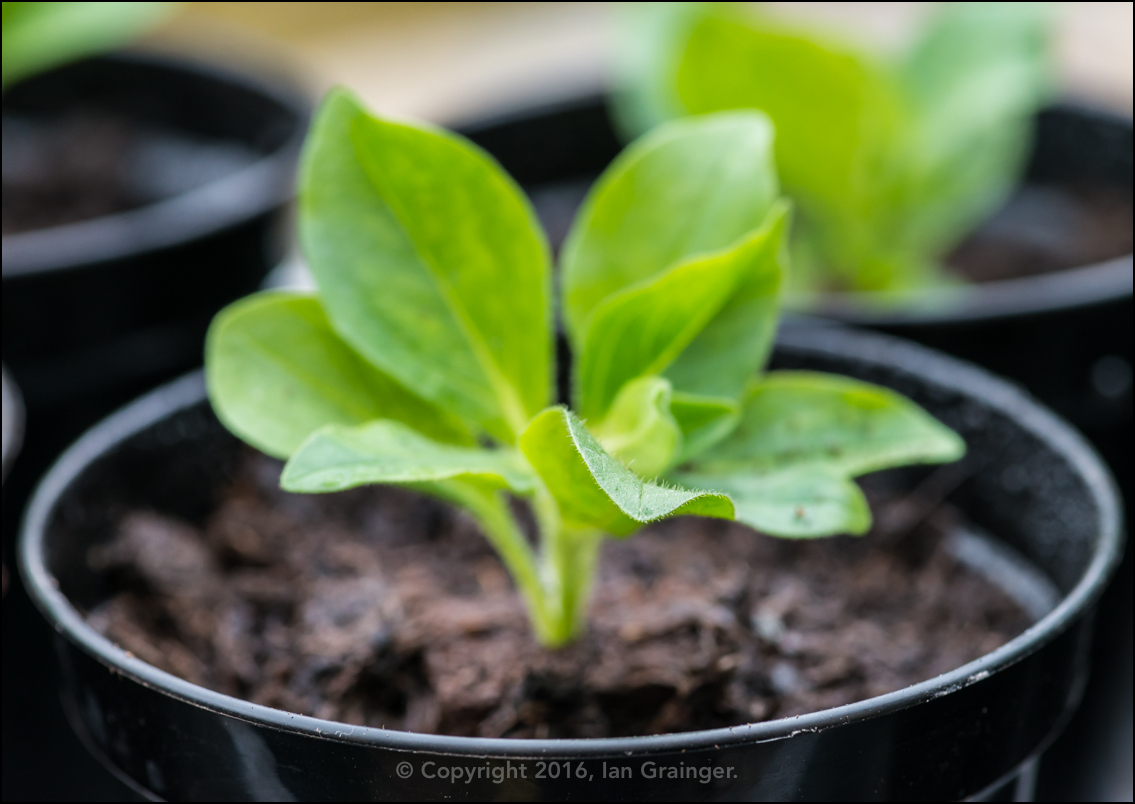 Petunia Growing Up - March 2016
I was pleasantly surprised that these particular plug plants were larger than usual, which meant that they could be potted on into their own individual pots.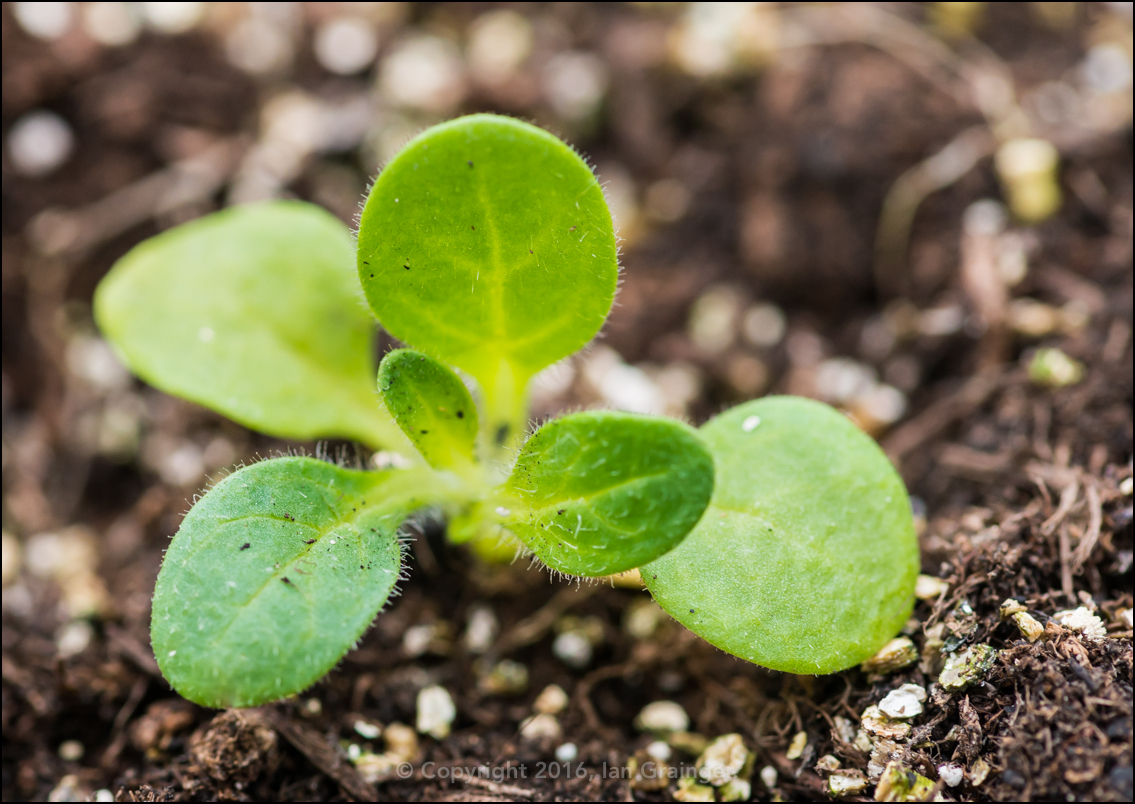 Petunia Seedling - March 2016
This particular petunia was grown from seed, and is only a couple of weeks old. At this size it was time to remove them from their seed tray, thin them out, and give them a bit more room to grow.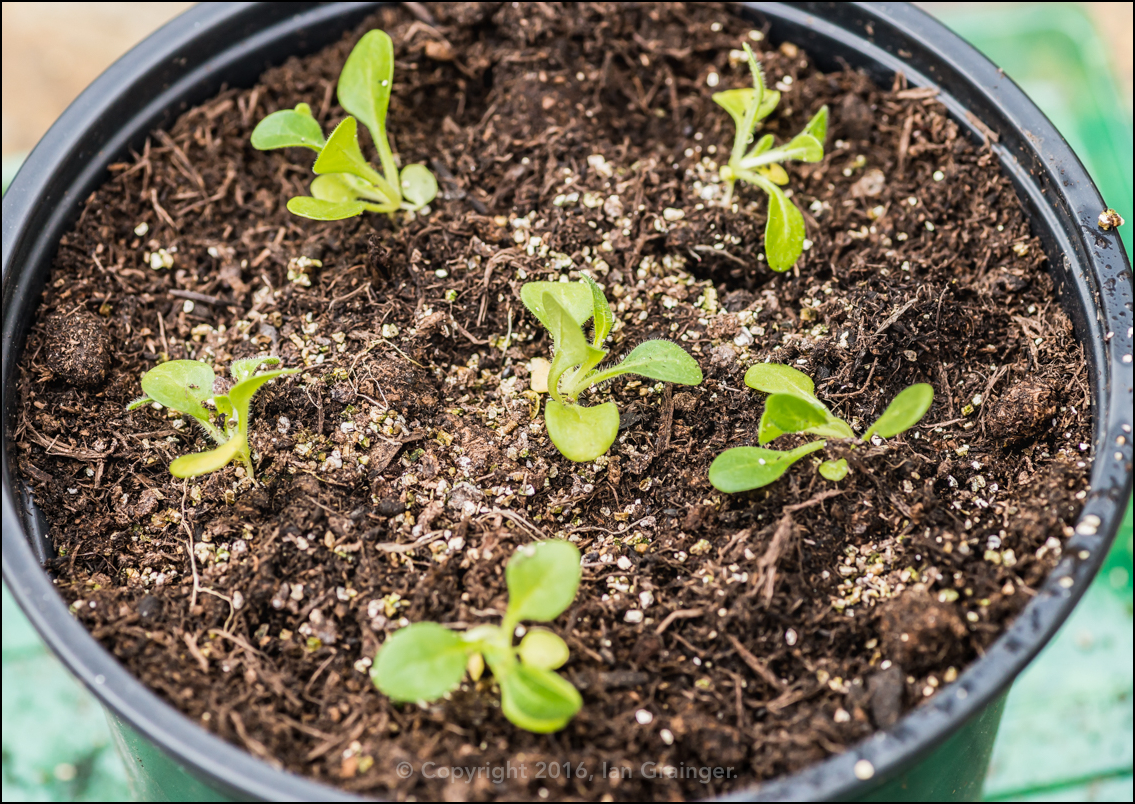 Potted On Petunias - March 2016
I chose to grow them on in large pots, six to a pot.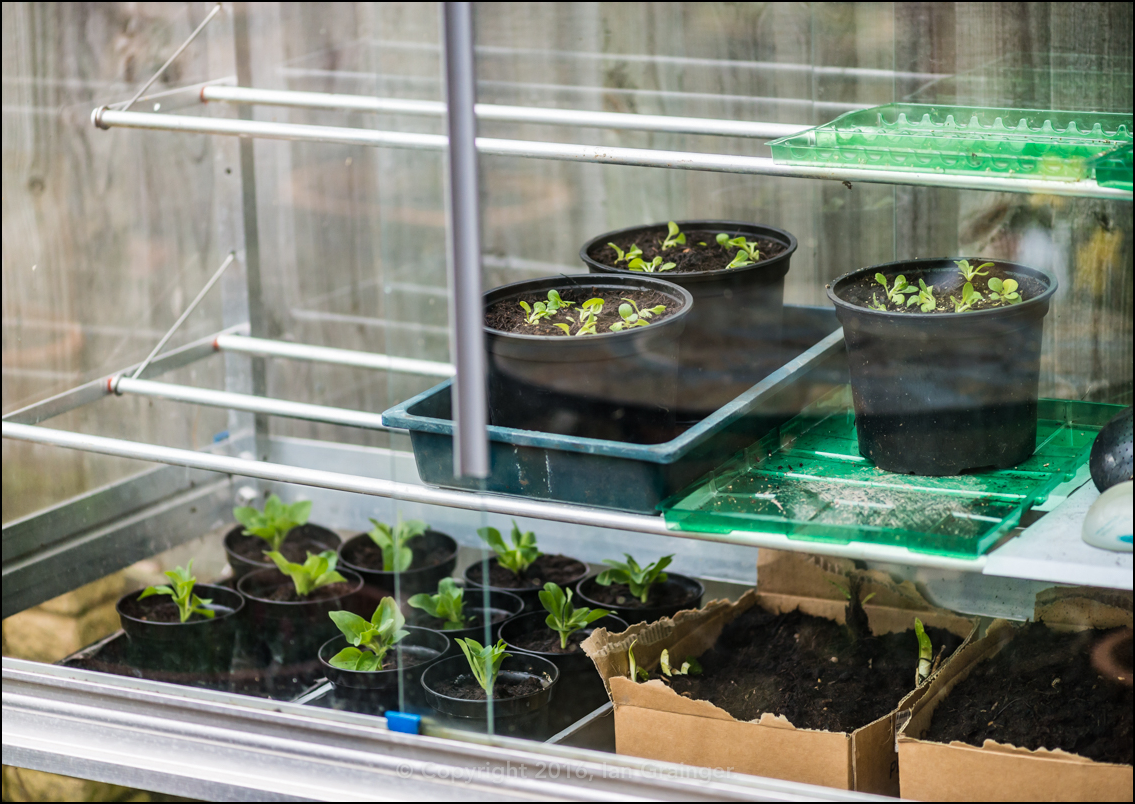 Early Spring 2016 Growhouse - March 2016
The whole lot were then placed into my small growhouse, and will stay there until there is absolutely no chance of frost, which means that they'll probably be in there until the end of April.
I'll keep you updated on their progress!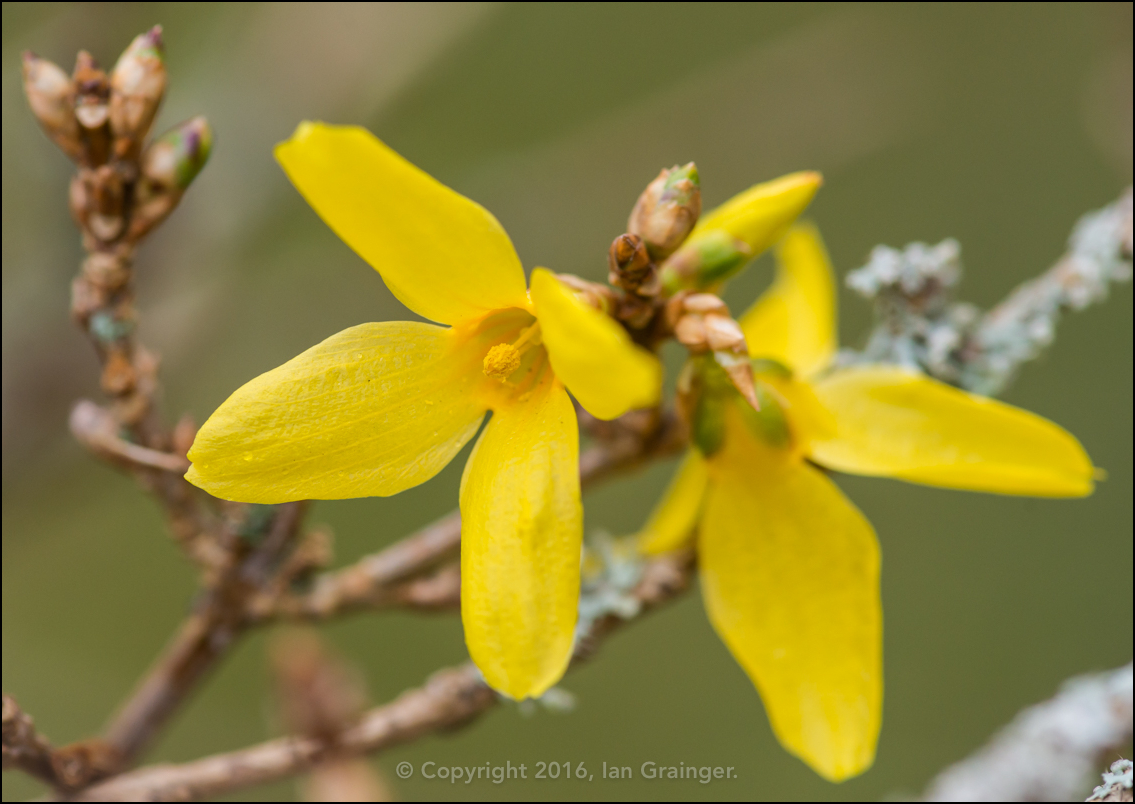 First Forsythia - March 2016
In other news, it was time for the Forsythia bush to start flowering. I think I must have cut it back at the wrong time of year last year as there doesn't seem to be many flower buds forming.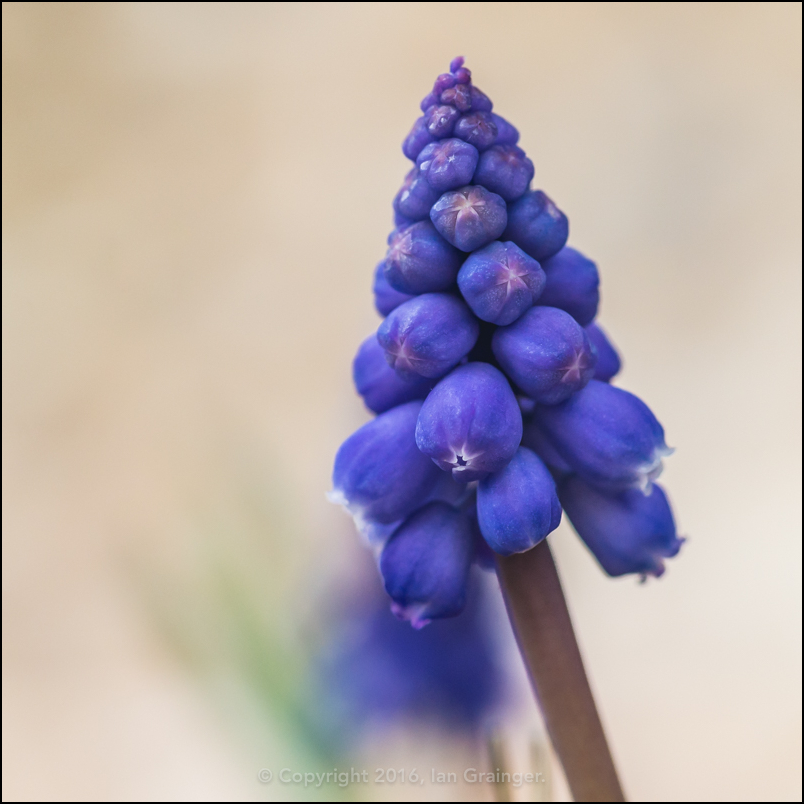 Grape Hyacinth - March 2016
The Grape Hyacinth (Muscari) are just starting to peek through the soil after their winter hibernation. The good weather we've had this week has definitely encouraged the spring bulbs to get a move on.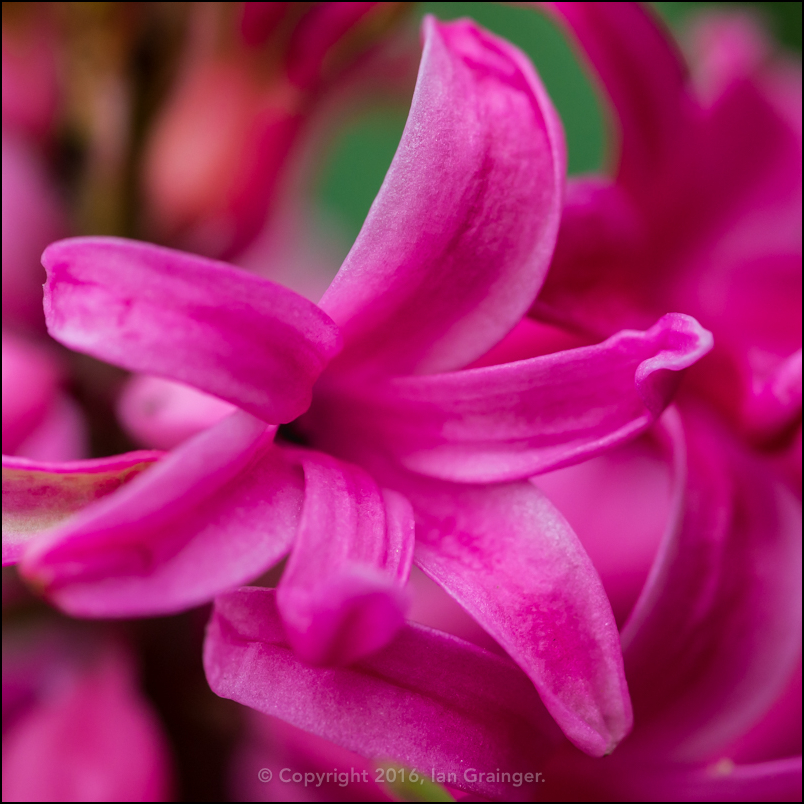 Hyacinth Bloom - March 2016
Another spring bulb doing well at the moment are the Hyacinths. I must have planted about 50 bulbs at the back end of last year, and most seem to be making good progress, although a high proportion of them seem to be pink, and I'm sure I bought many different colour varieties!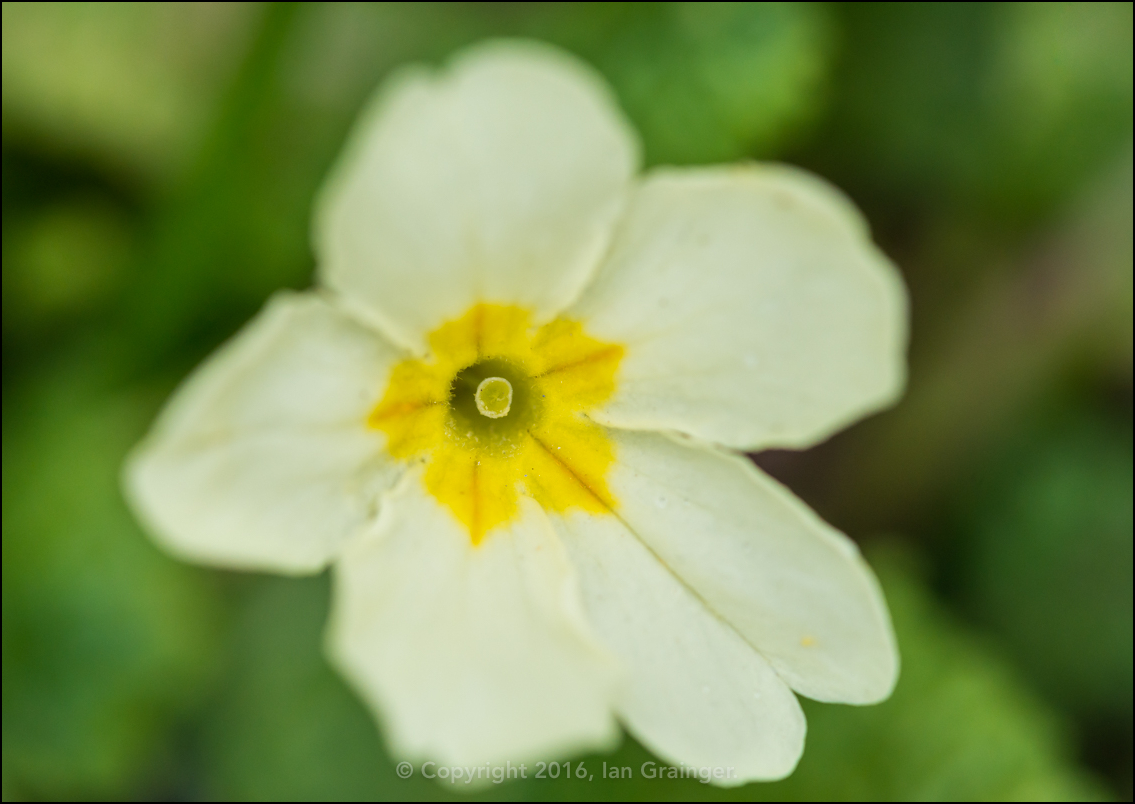 Native Primrose - March 2016
The Native Primrose (Primula vulgaris) have been putting on a nice display, growing in little clumps, and brightening up the borders.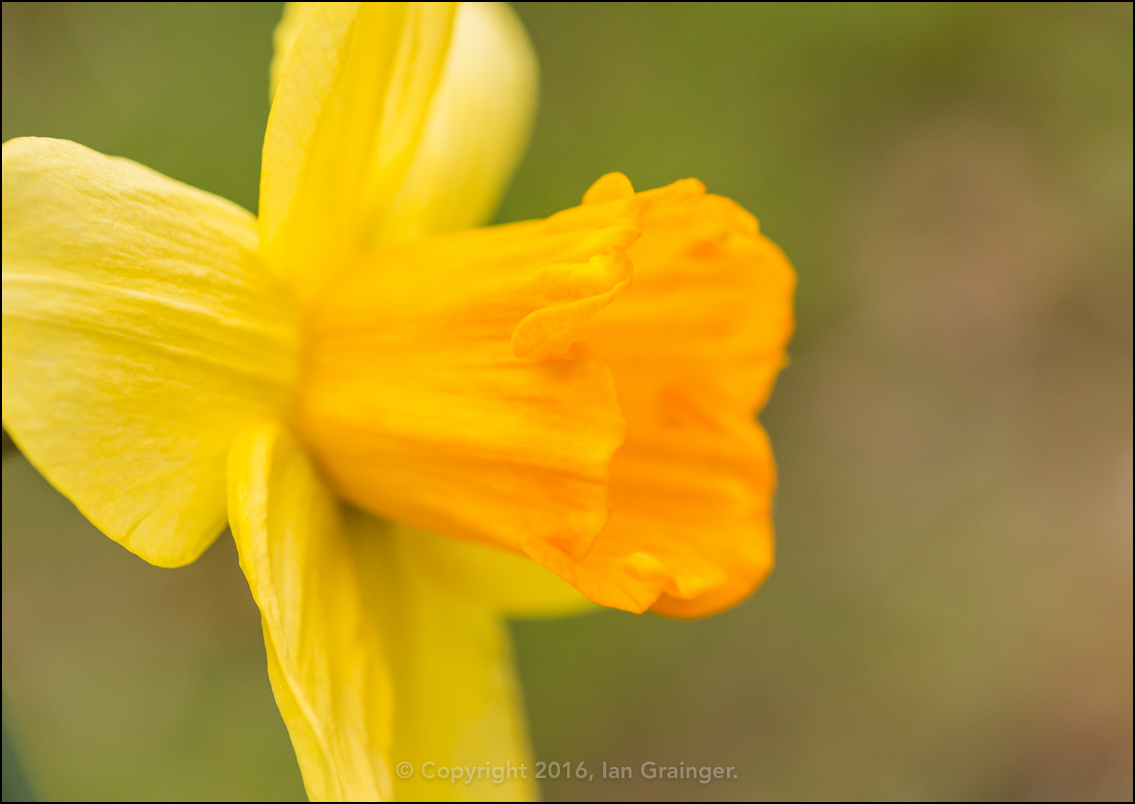 Orange Trumpet - March 2016
Meanwhile, the Daffodils have finally come out to play, and have been showing quite a variety of colour combinations.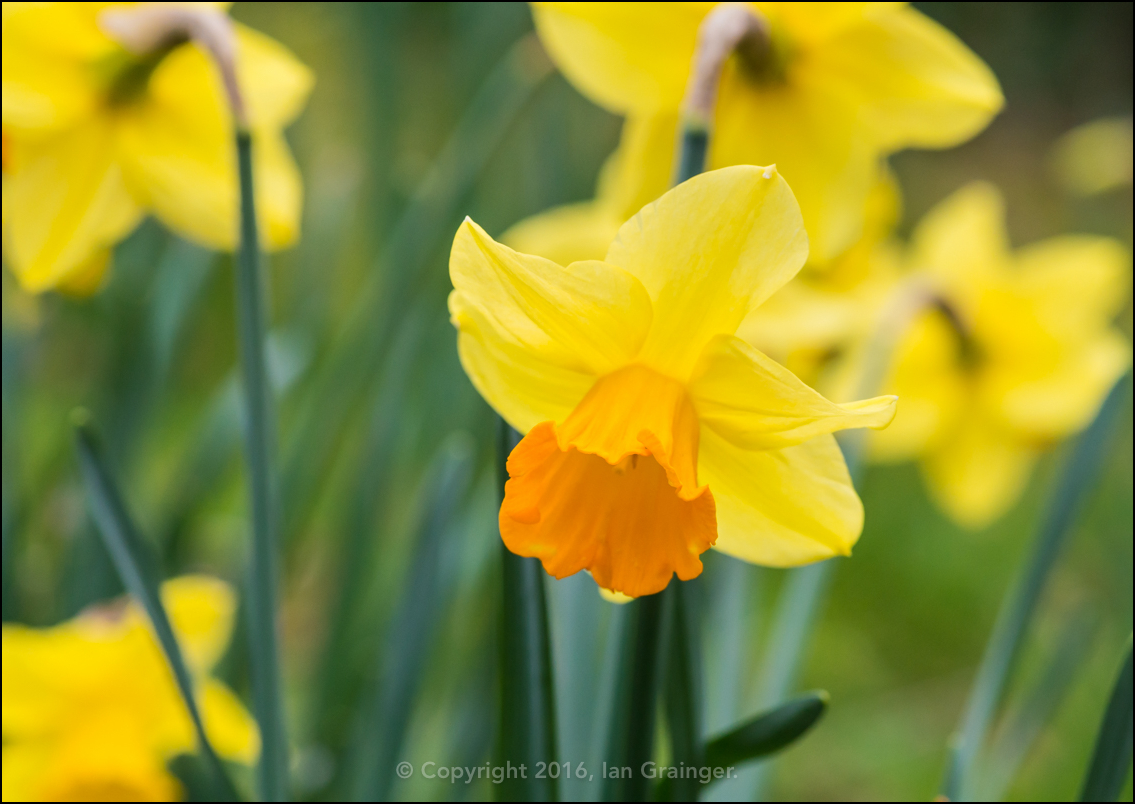 Part of the Crowd - March 2016
They're popping up in small groups all through the lawn, sporting yellow petals, orange trumpets...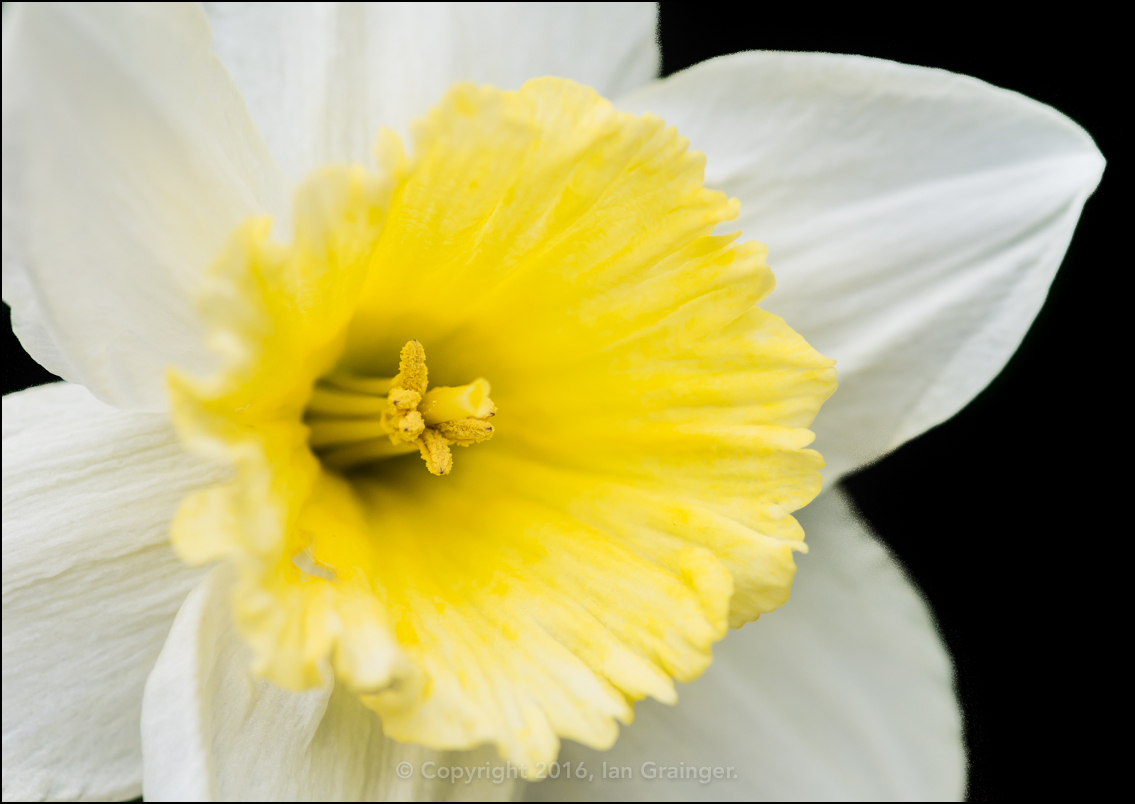 White Petals - March 2016
...or white petals and yellow trumpets...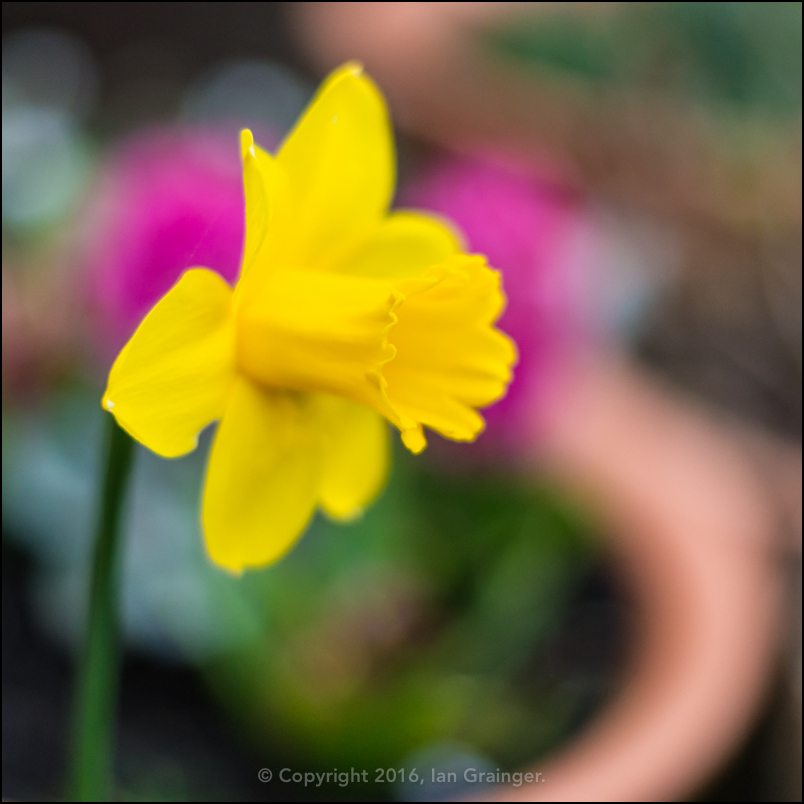 Potted Daff - March 2016
...or just plain yellow.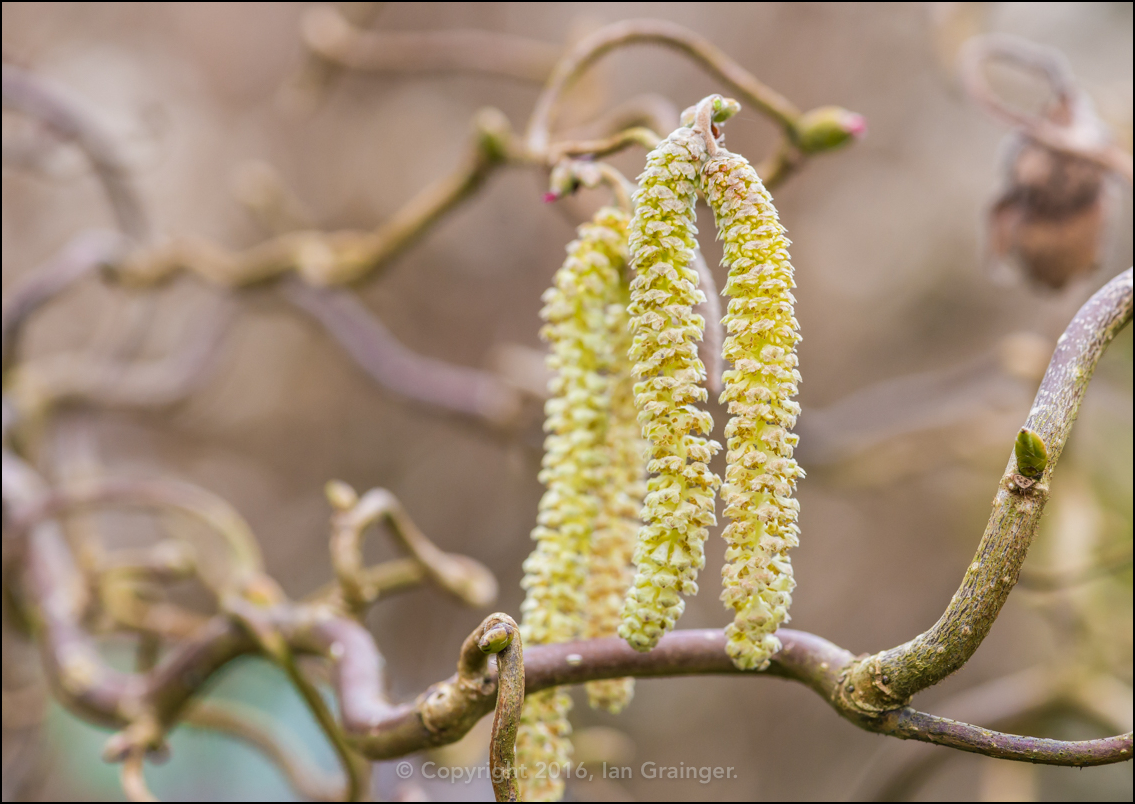 Twisted Hazel Catkins - March 2016
The Corkscrew Hazel Tree (Corylus avellana contorta), which has been dormant since producing quite a good haul of hazelnuts (see here), has just started opening up its catkins, which are rather relaxing to watch as they sway in the breeze.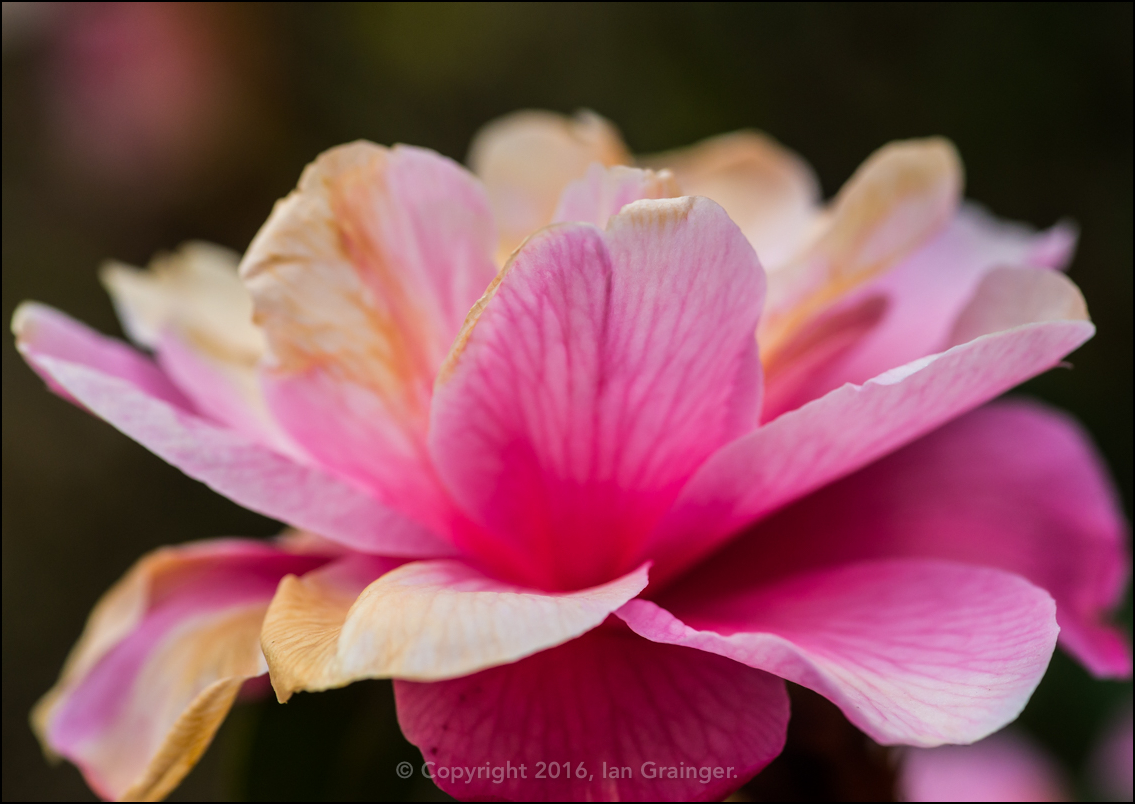 Fading not Forgotten - March 2016
Finally, the Camellia is still going strong, still has flower buds left to open, and is still looking very good. Even when the flowers start to fade, they have a certain beauty and elegance about them.
So, for inspiring me to kick off a new photography project, and providing me with a chance to document my progress throughout the year, I'm selecting the Petunia Plugs as my Image of the Week...