Water World - November 2016
The last seven days haven't been good for gardening, or for photography! Although in recent days it has been a little warmer, we've seen quite a lot of rain.
So, my usual Sunday morning photo shoot at dad's was spent looking for combinations of interesting objects covered in raindrops, like this small spider web...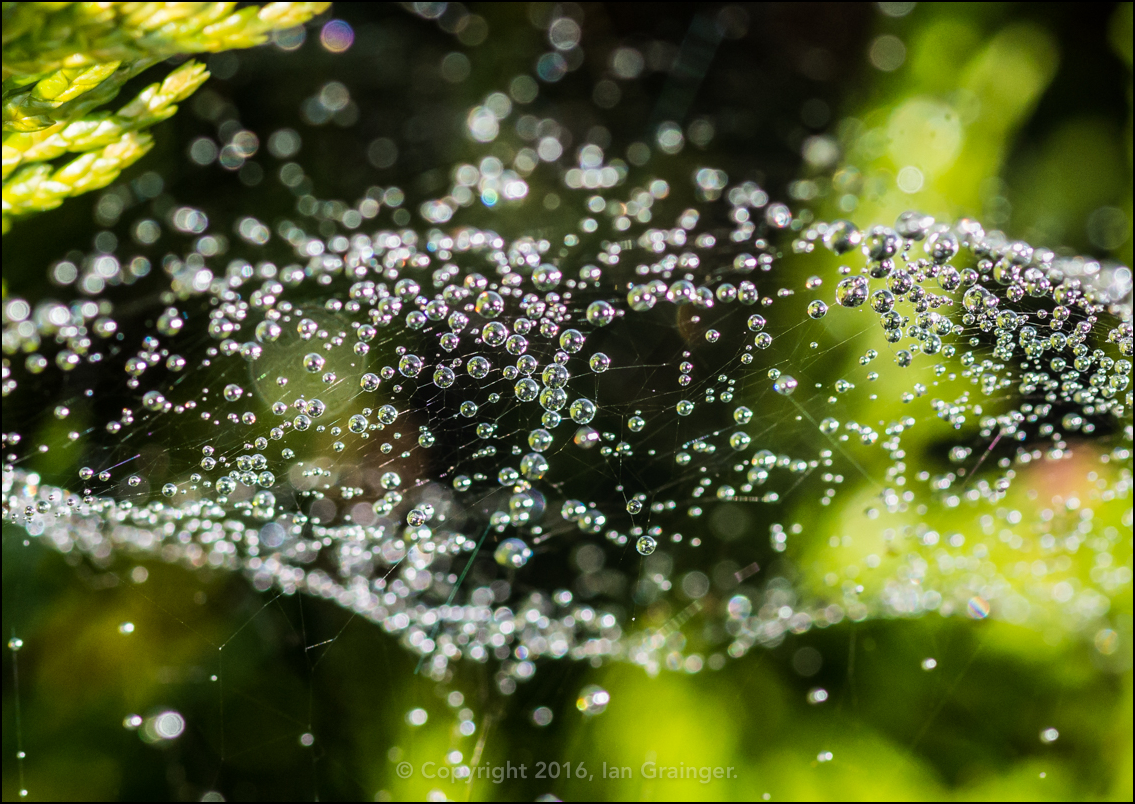 Trapped - November 2016
...and this one...
Wet Universe - November 2016
...and this one! I love how each droplet looks like it is the doorway to another world in this one.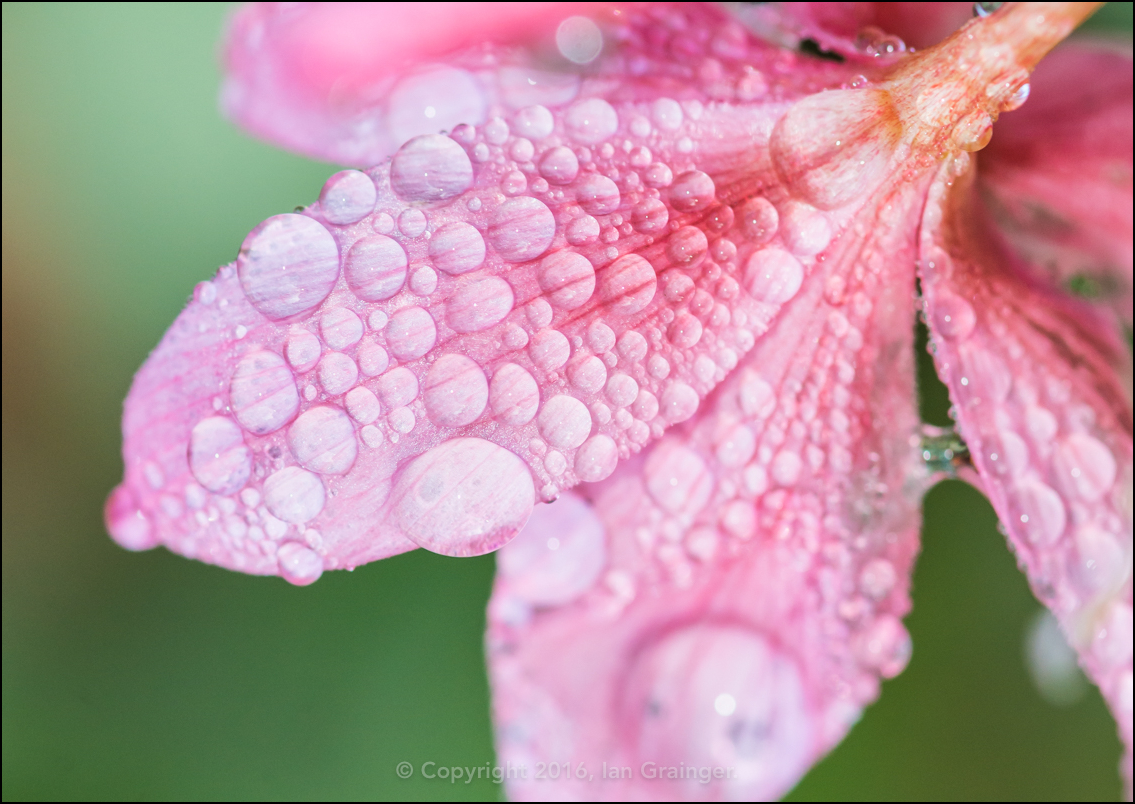 River Lily Rain - November 2016
It wasn't all spider webs, although there were very few flowers about. The River Lilies (Hesperantha coccinea) are just about finished for the year, but looked quite good with their coat of raindrops.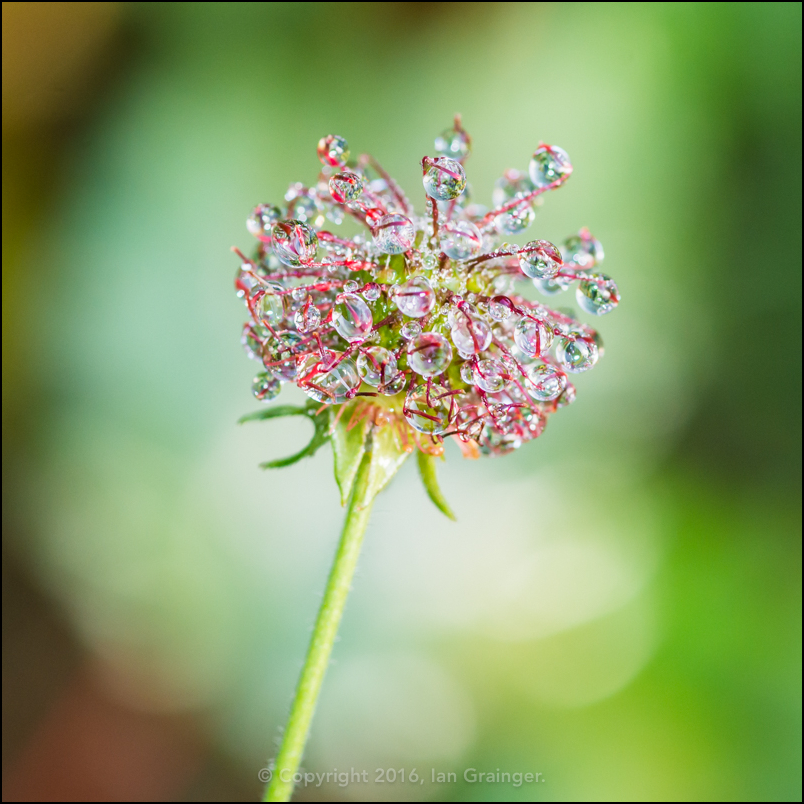 Wet Wood Avens - November 2016
This Wood Avens (Geum urbanum) seed head was also looking rather splendid, with each seed bearing stem being terminated with a tiny water droplet.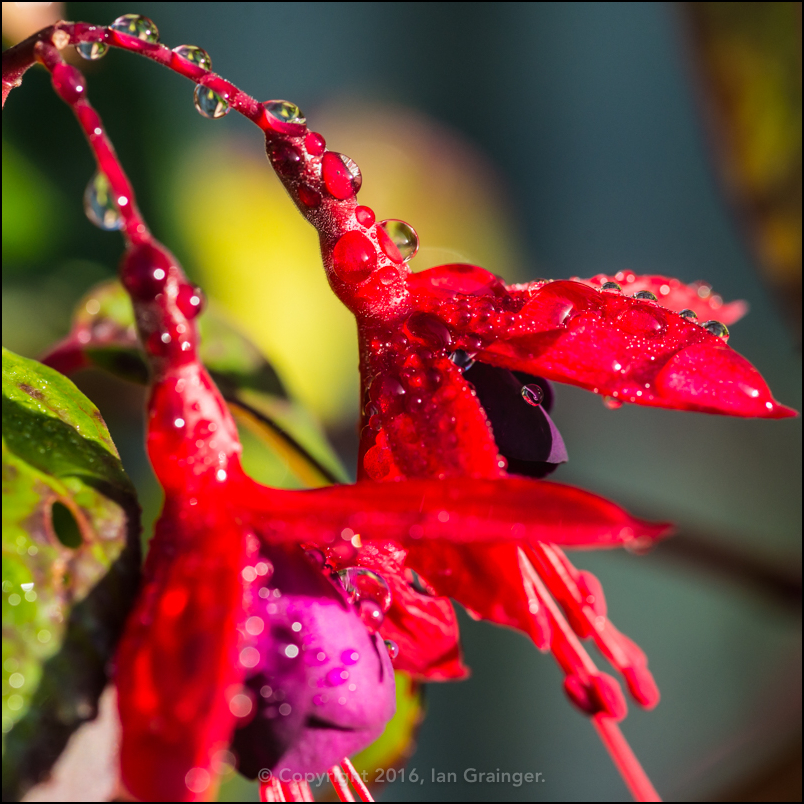 Damp Fuchsias - November 2016
The final few Fuchsia blooms were also looking quite decorous with their adjoining raindrops...
Torrent on a Tendril - November 2016
...and the Fuchsia petals provided a lovely red backdrop for the Sweet Pea (Lathyrus odoratus) tendrils.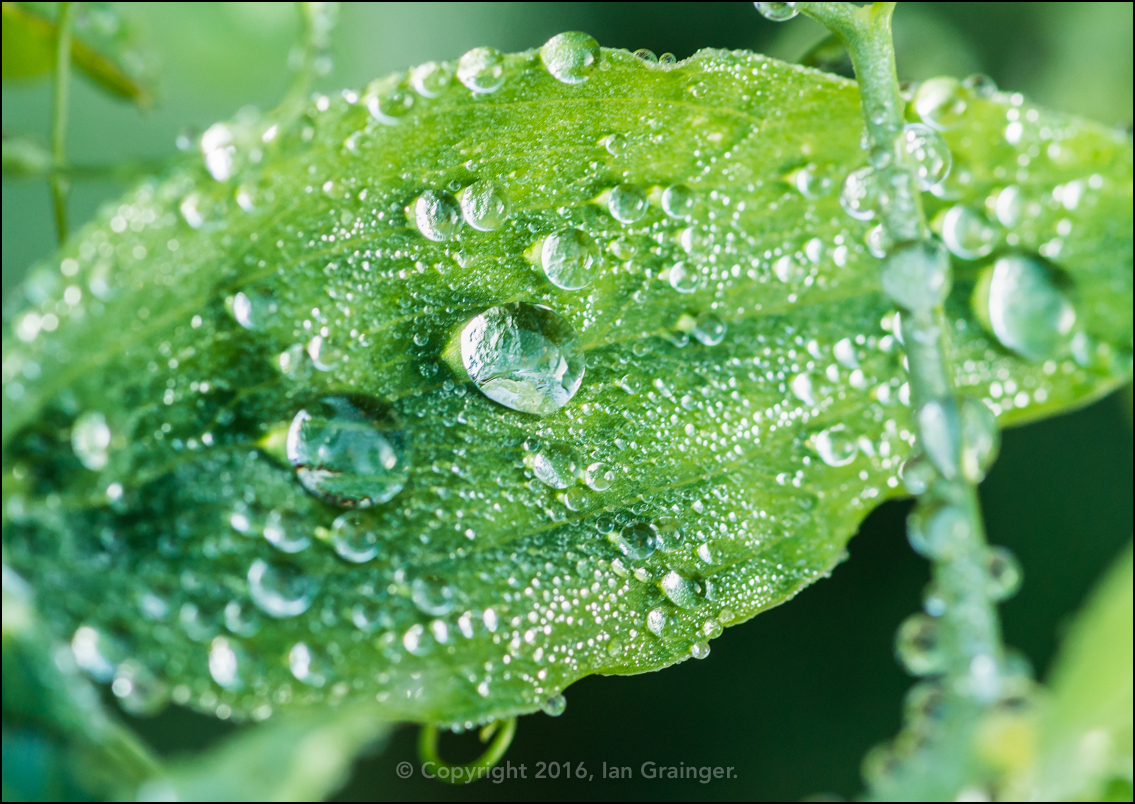 Wet Pea Leaf - November 2016
It wasn't just the tendrils that looked nice adorned in droplets, as the leaves looked quite good too...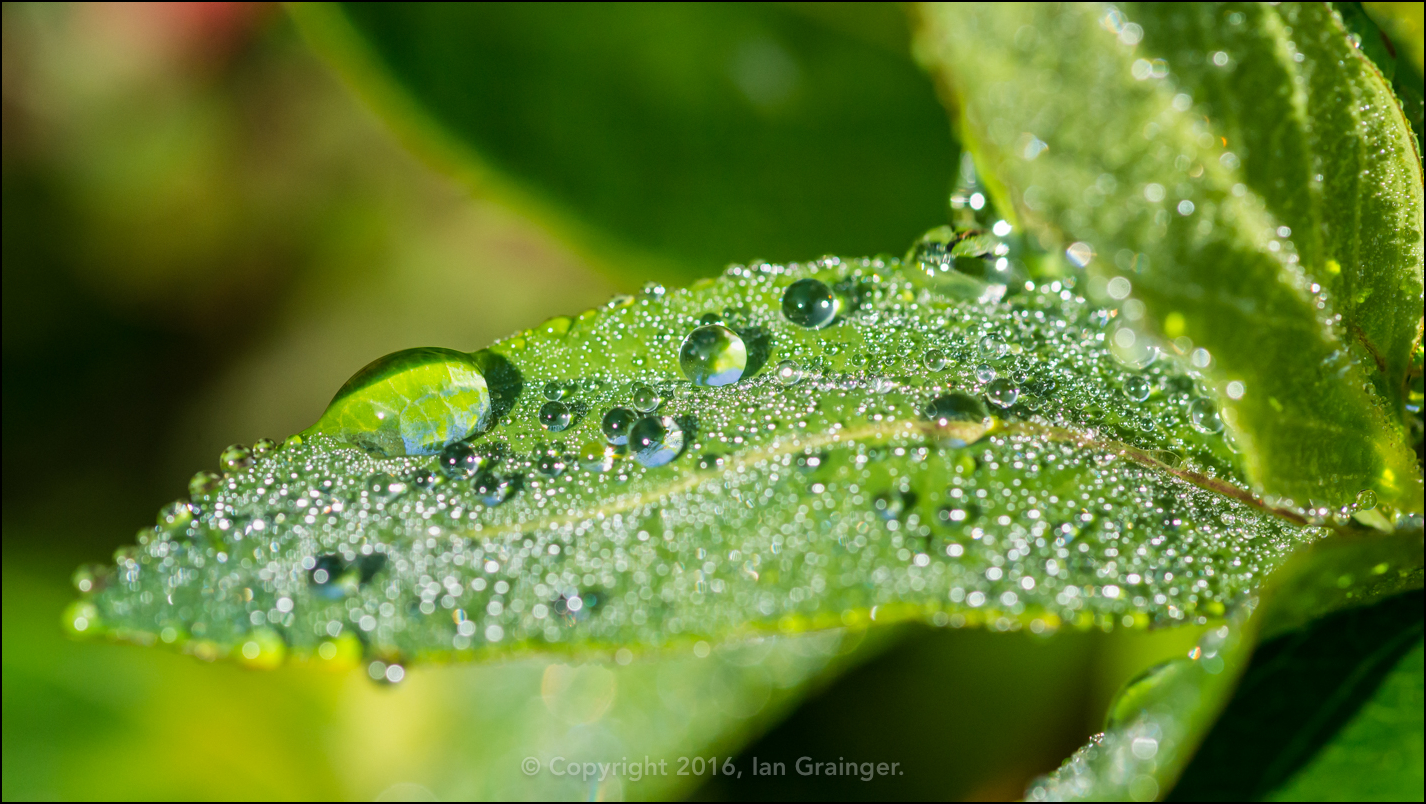 Small Worlds - November 2016
...as did the droplets balancing on the leaves of a neighbouring shrub.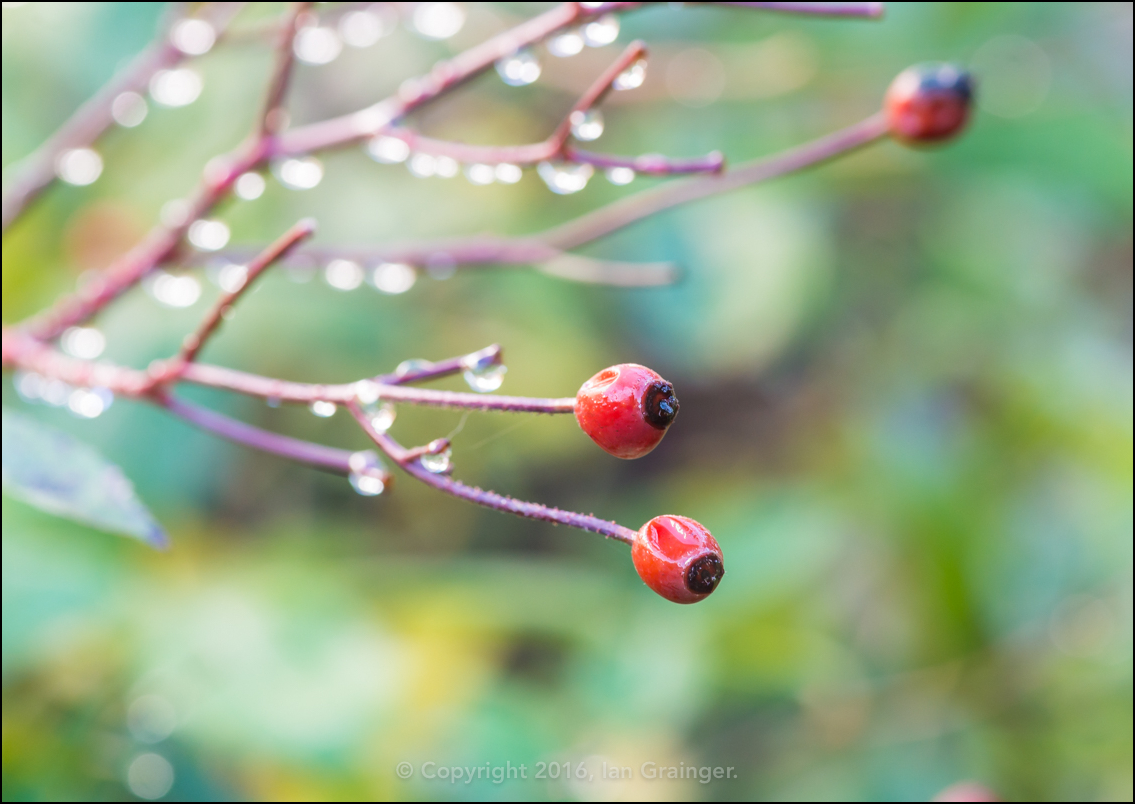 Red Rose Hips - November 2016
The Climbing Rose (Rosa) was just beginning to produce Hips, that would soon be targeted by the birds.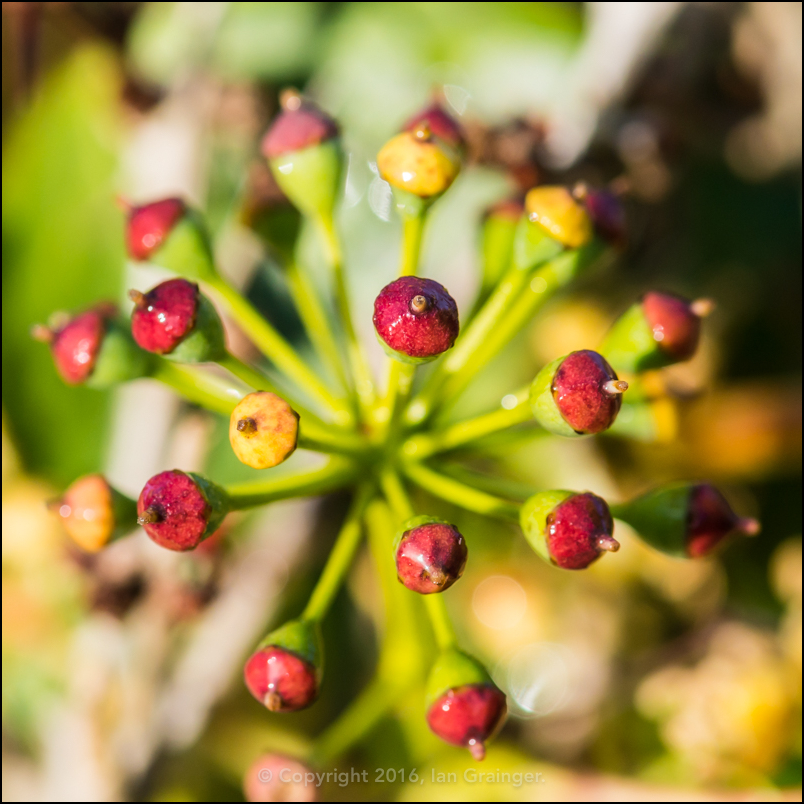 Damp Ivy - November 2016
The Common Ivy (Hedera helix) had completed its flowering stage, and was now in the process of producing its own berries.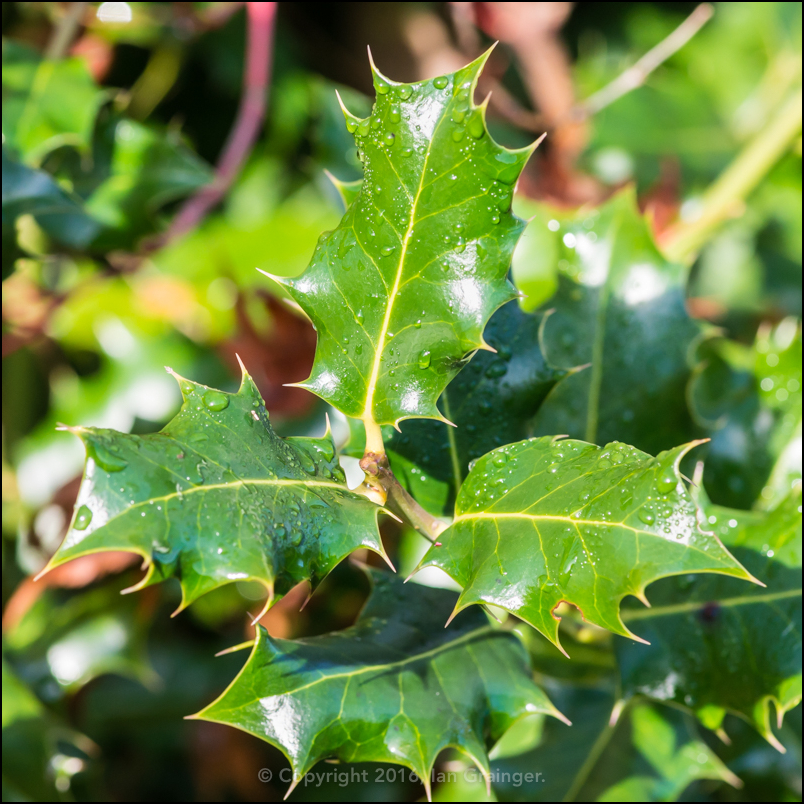 Damp Holly - November 2016
And as is always the case at this time of year, the Holly (Ilex) was generating plenty of new growth that could be used for wreaths at Christmas - Shhh, did I mention the 'C' word in November??!!!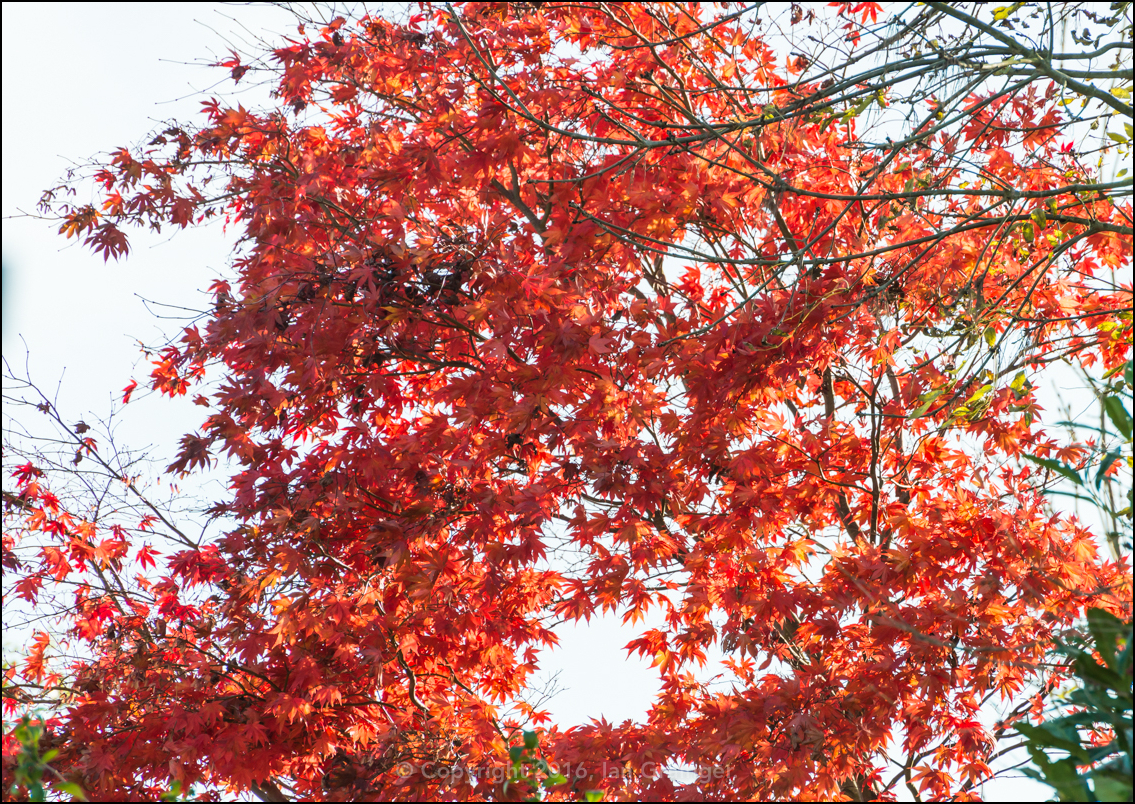 Glowing - November 2016
Although my own and dad's Japanese Maple (Acer) trees had finished for the year, a neighbour's tree was looking really beautiful as the sunlight filtered through the dark red leaves.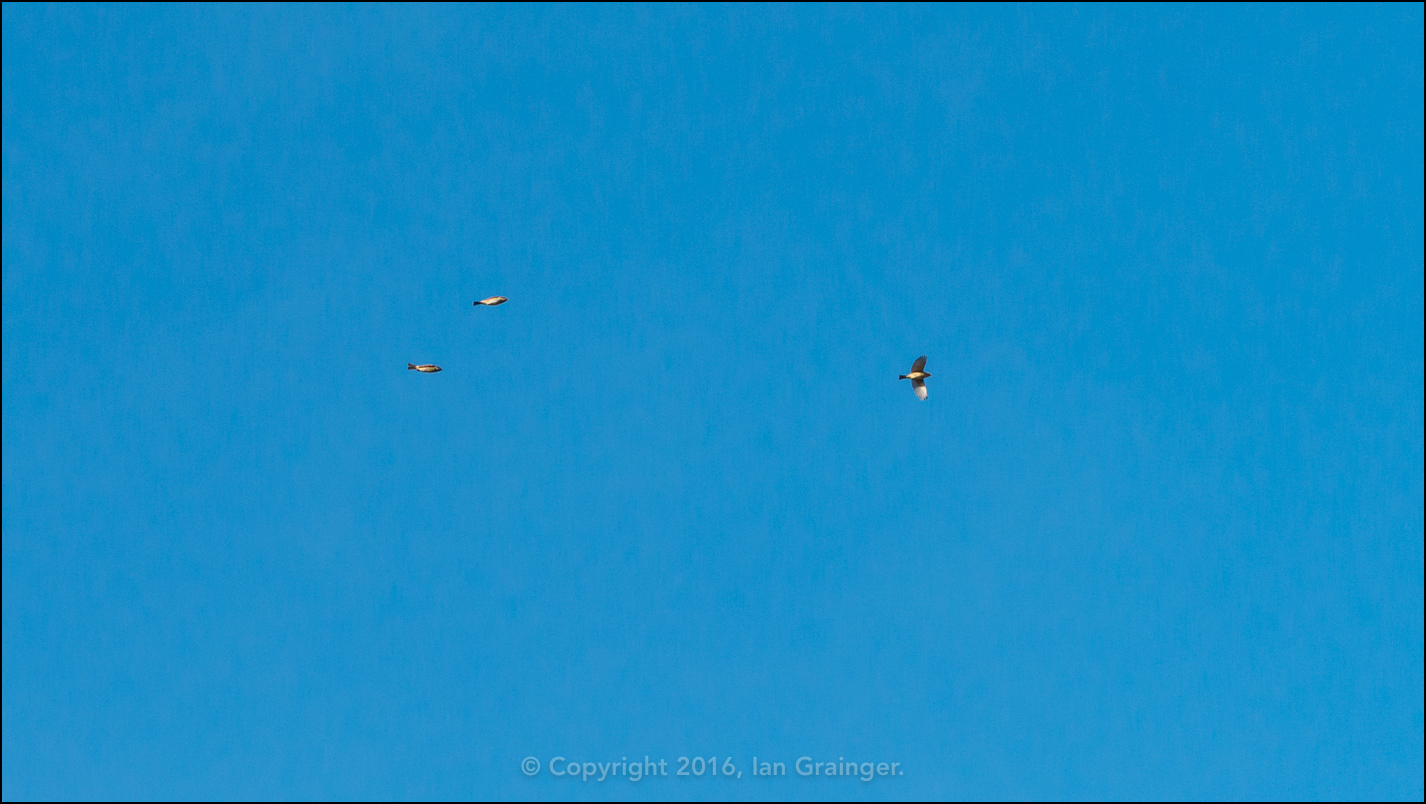 High Flyers - November 2016
I suppose I was quite lucky really, as Sunday was the only day this week that it didn't actually rain, or at least not while I was out on my photo shoot. In fact, there was a beautiful blue sky, and these Finches were enjoying flitting between the treetops.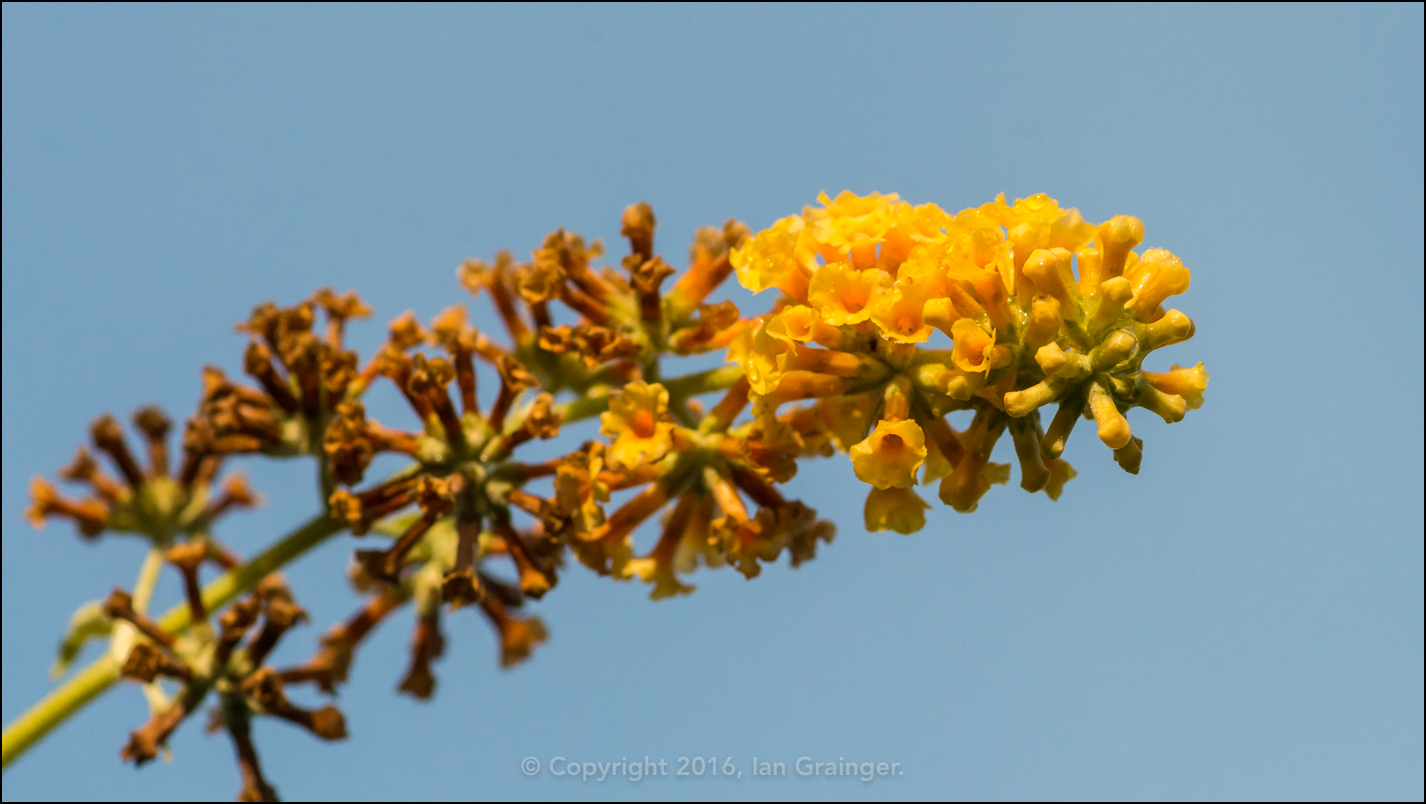 Late Bloomers - November 2016
The yellow Butterfly Bush (Buddleia) was still adorned in quite a few blooms...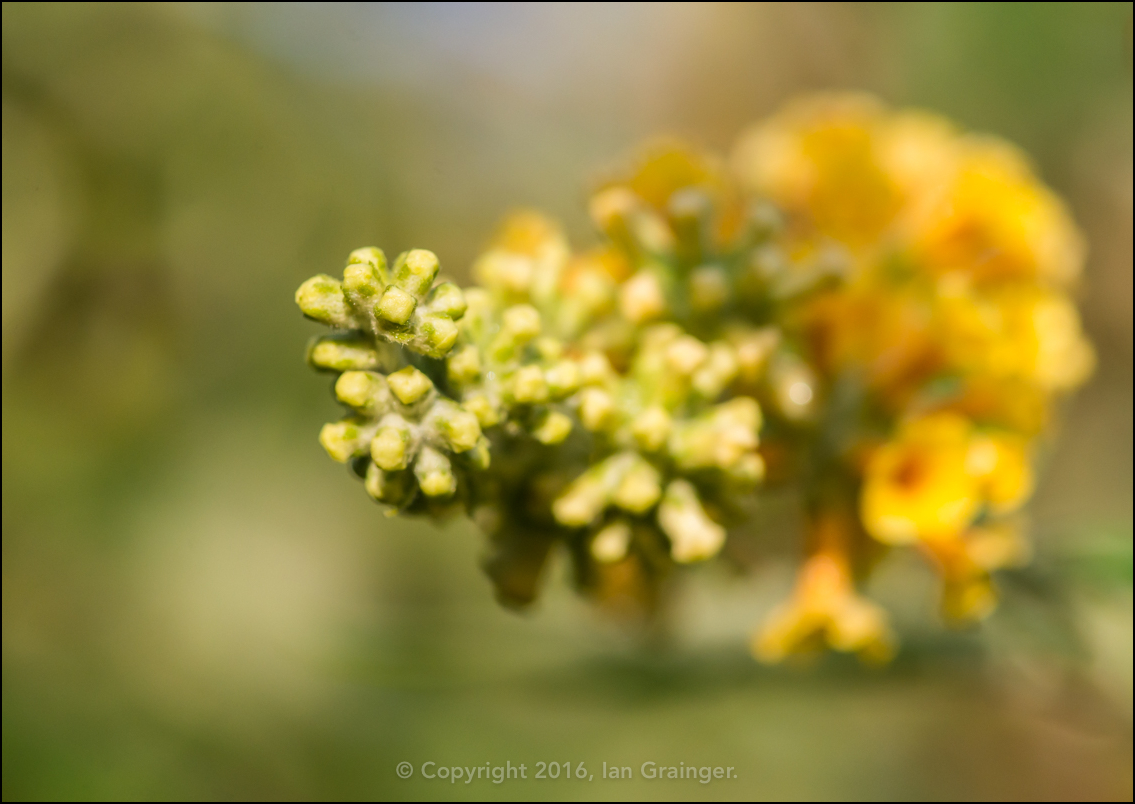 Still Trying - November 2016
...in fact it was even trying to produce new ones.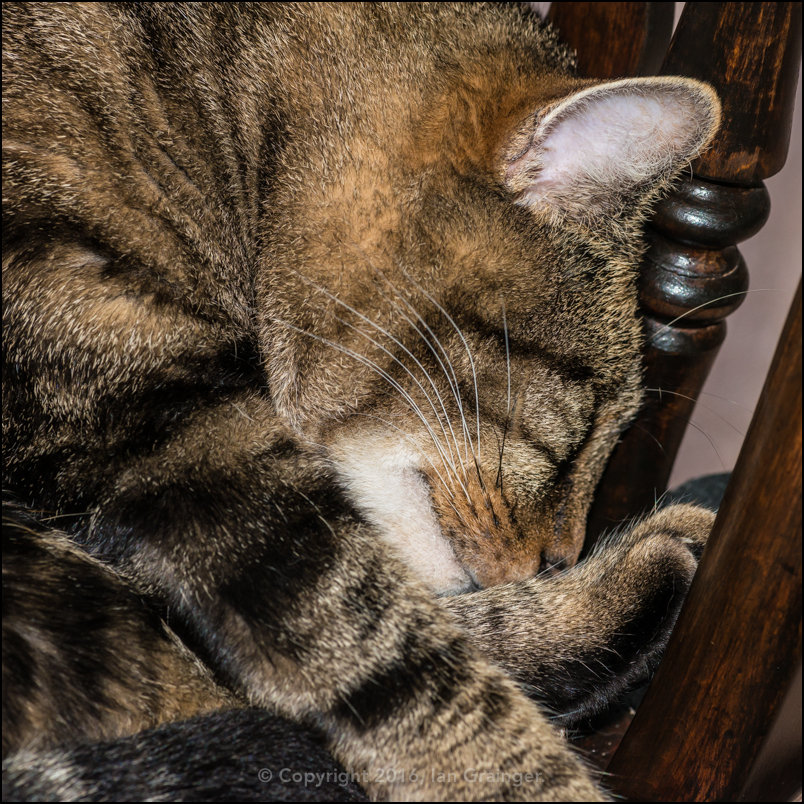 ZZzzz - November 2016
Finally, it was far too wet for my furry photo companion to accompany me around the garden this week, and he spent the entire morning asleep on his favourite chair.
So, this week I'm going with Water World as my Image of the Week, simply because I like how the picture turned out, especially when cropped as a panorama...