Cherry Blossom - April 2017
What another gorgeous weekend we had last weekend, especially on Sunday when temperatures rocketed into the high teens, and even broke the 20 degree centigrade mark in some areas. The beautiful weather seems to have triggered blossom season, with many trees and bushes bursting into bloom.
The Cherry Tree (Prunus) blossom was looking particularly beautiful against the deep blue sky.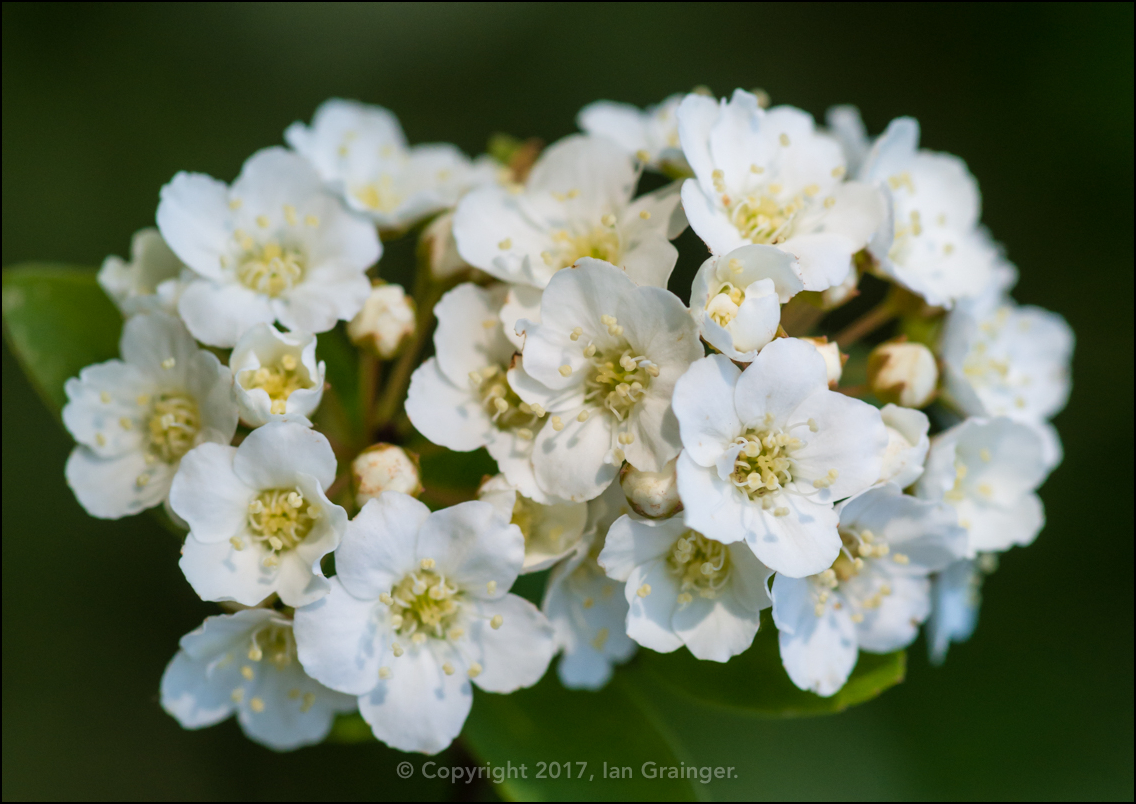 Spiraea Bush Blossom - April 2017
One of the Spiraea bushes had also begun to flower, and was being overrun by these small white blooms.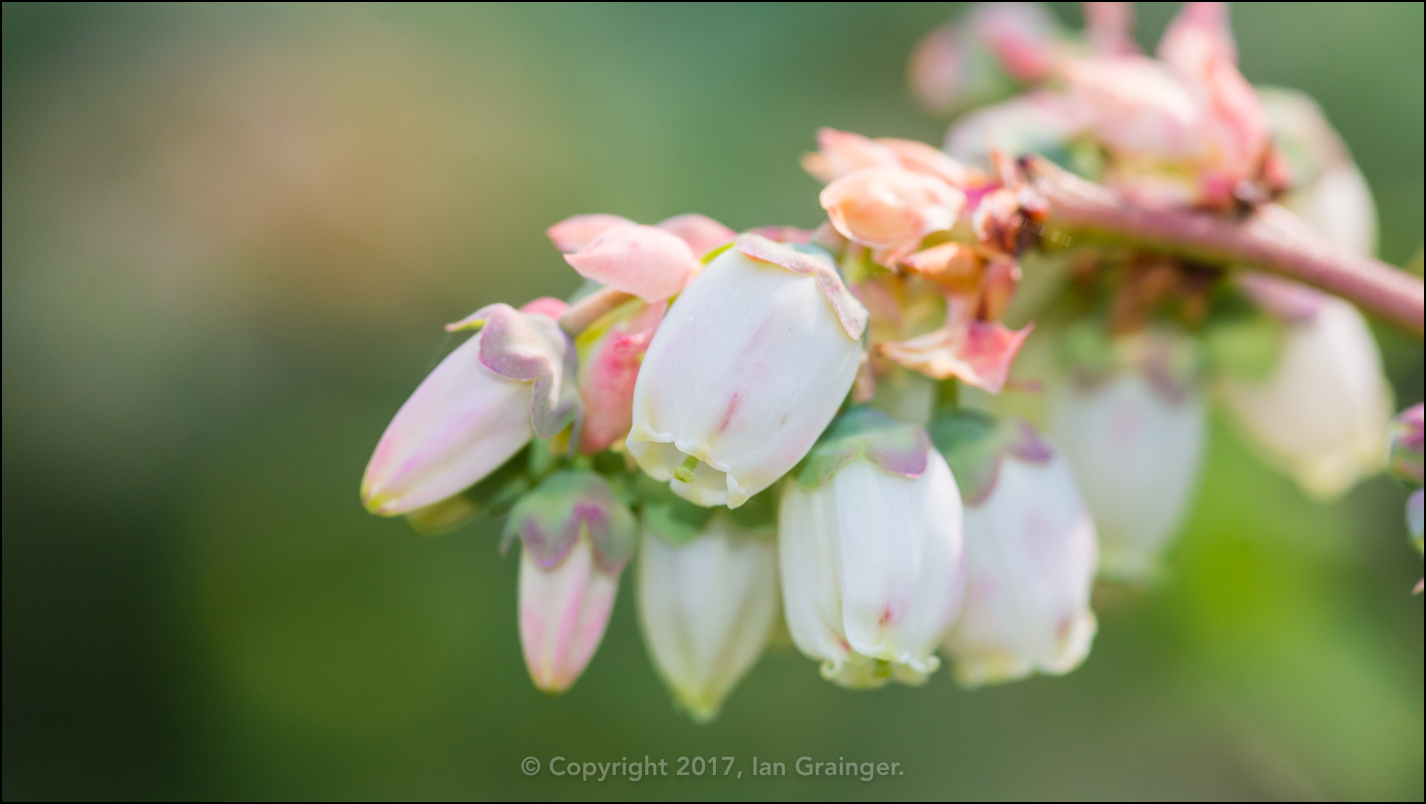 Blueberry Blossom - April 2017
The Blueberry (Vaccinium) bushes had started the process of making blueberries, and were also covered in blossom.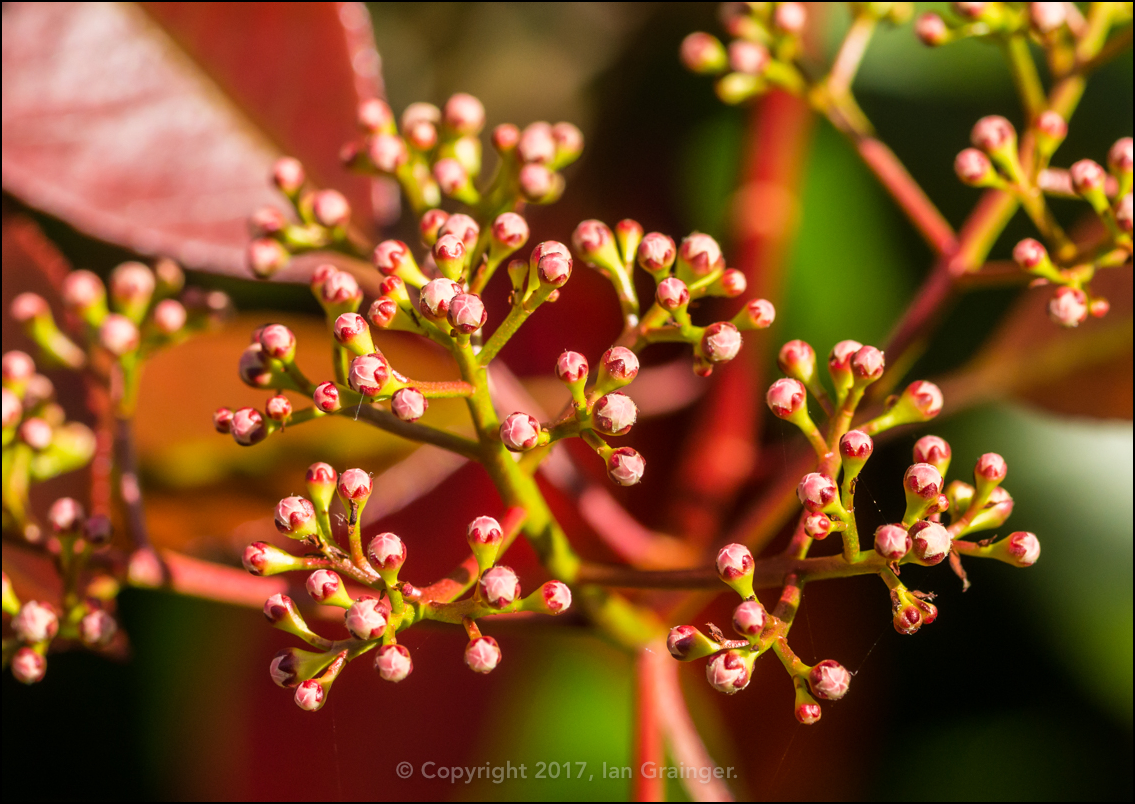 Budding Red Robin - April 2017
The Red Robin (Photinia fraseri) wasn't quite there yet, but had lots of flower buds, which will eventually open up into lovely little white flowers.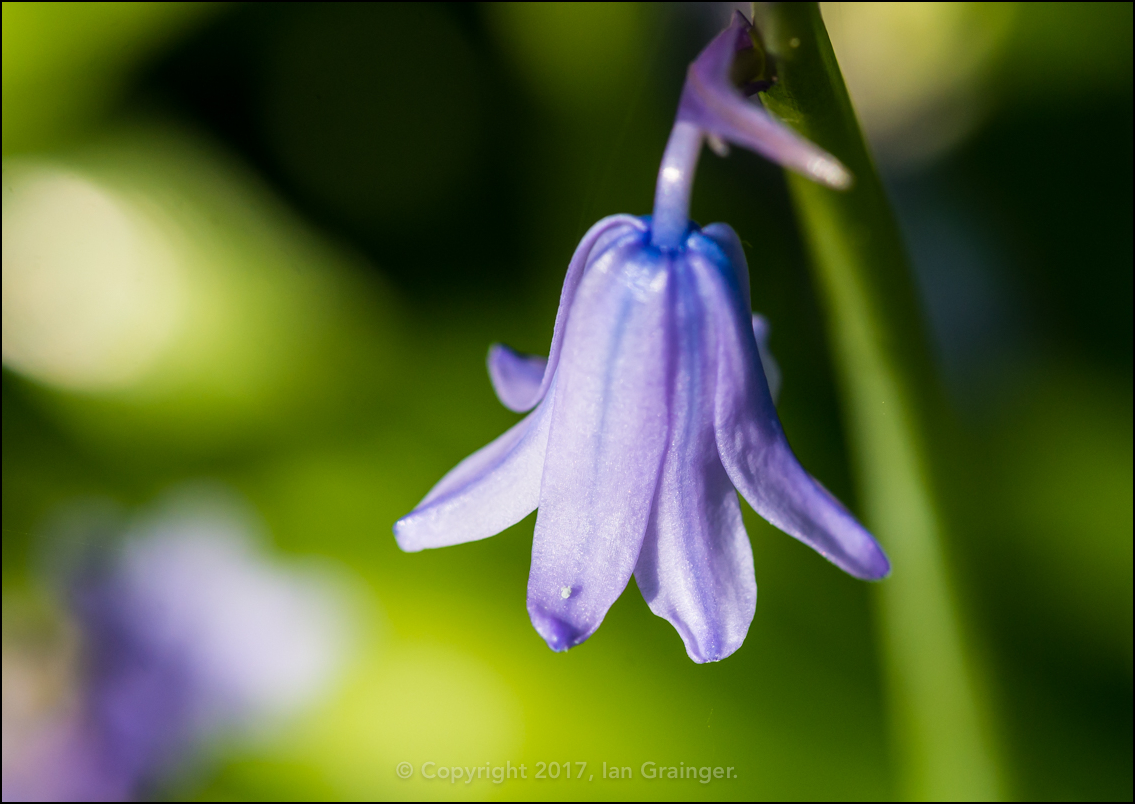 Spanish Bluebell - April 2017
It wasn't only the bushes and trees being coaxed into flowering. The Spanish Bluebells (Hyacinthoides hispanica) had also begun to bloom...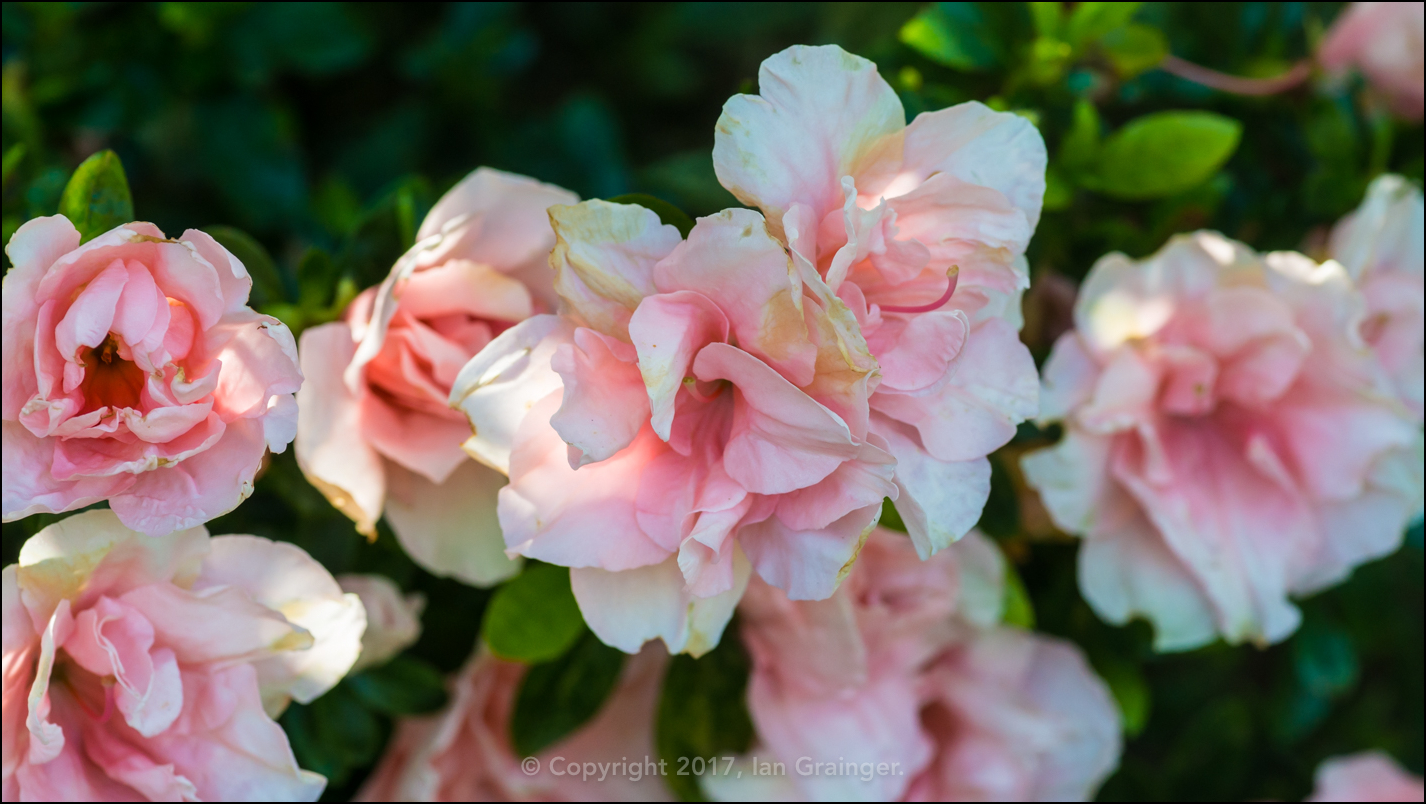 Azalea Bush Blooms - April 2017
...while the Azalea bush continued to put on a lovely display.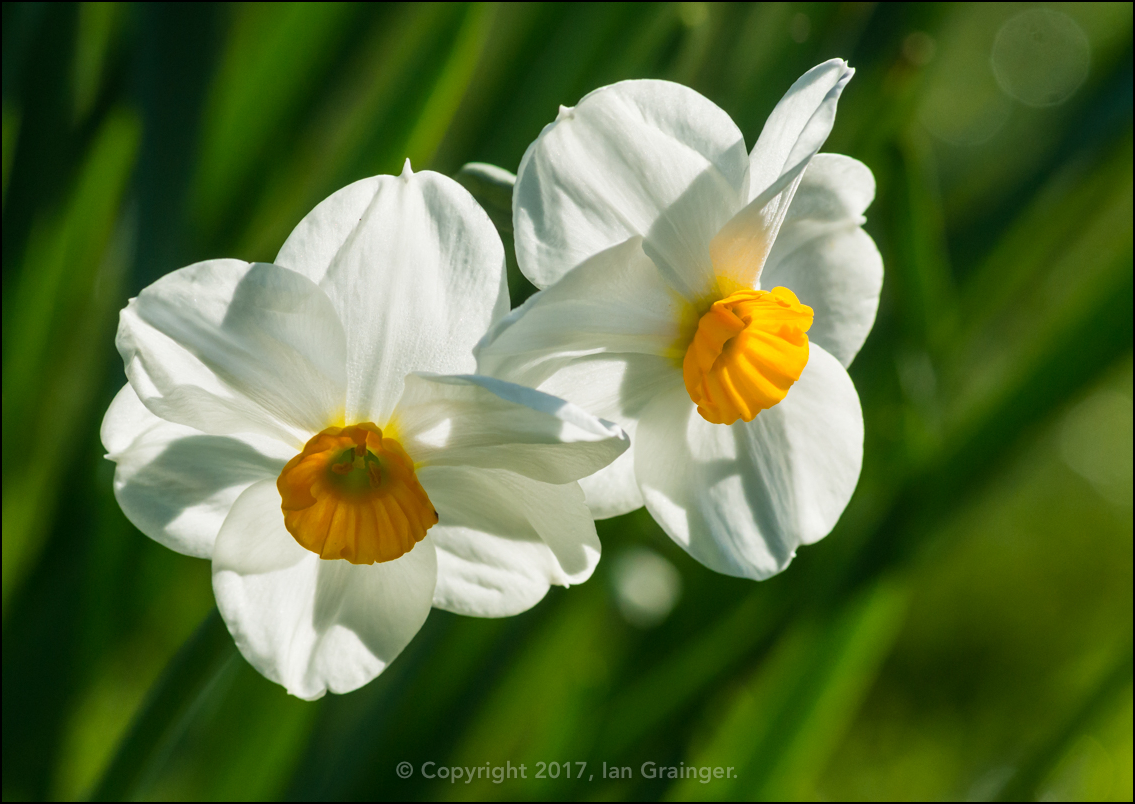 Double Delight - April 2017
There were even some Daffodils (Narcissus) hanging on, with these pair being the pick of the bunch.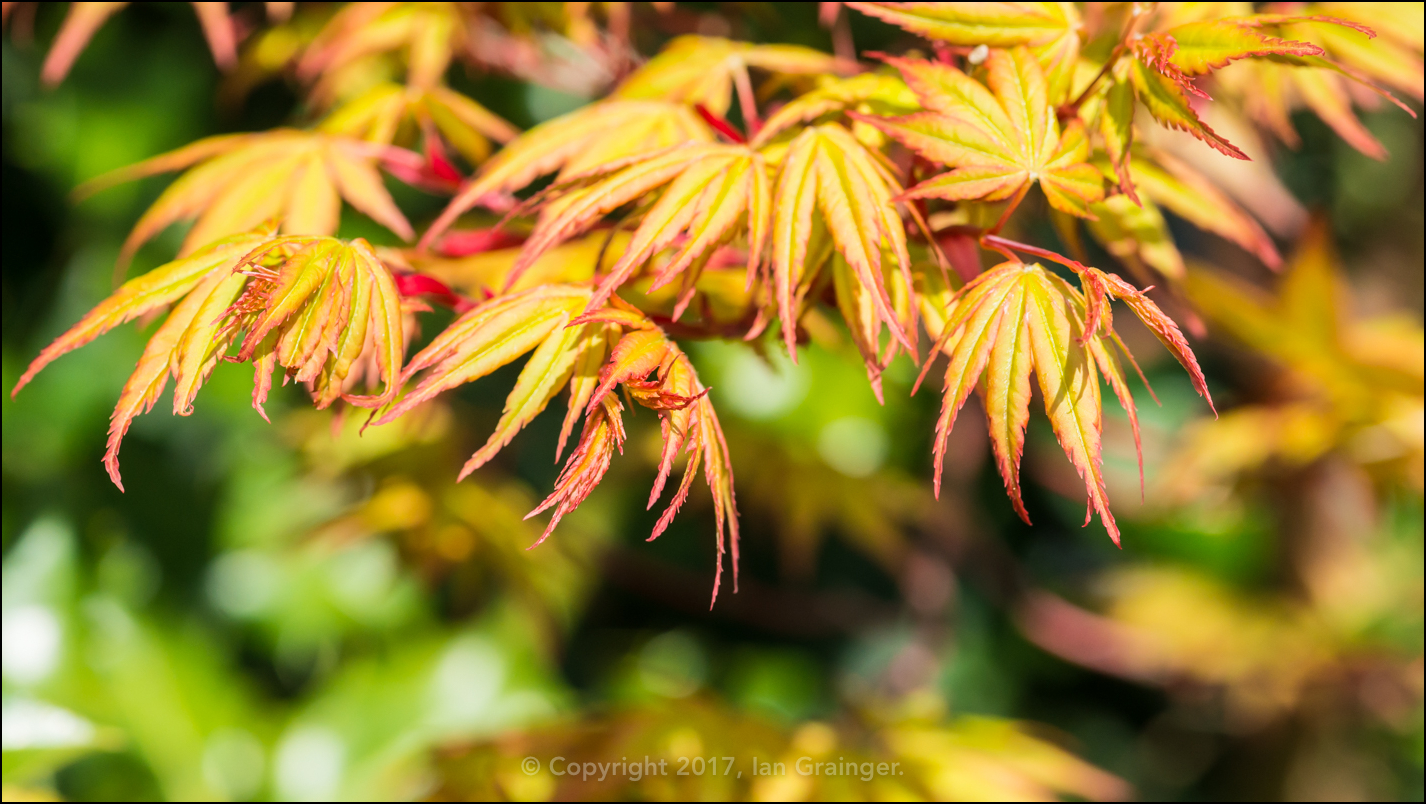 Maple Tree Tentacles - April 2017
The Maple Tree (Acer palmatum) was also starting to pick up with the leaves just beginning to show some colour.
Sitting Starling - April 2017
There were plenty of birds in dad's garden at the weekend, with all of the usual suspects paying a flying visit, like this Starling (Sturnus vulgaris)...
Blackbird - April 2017
...and this Blackbird (Turdus merula)...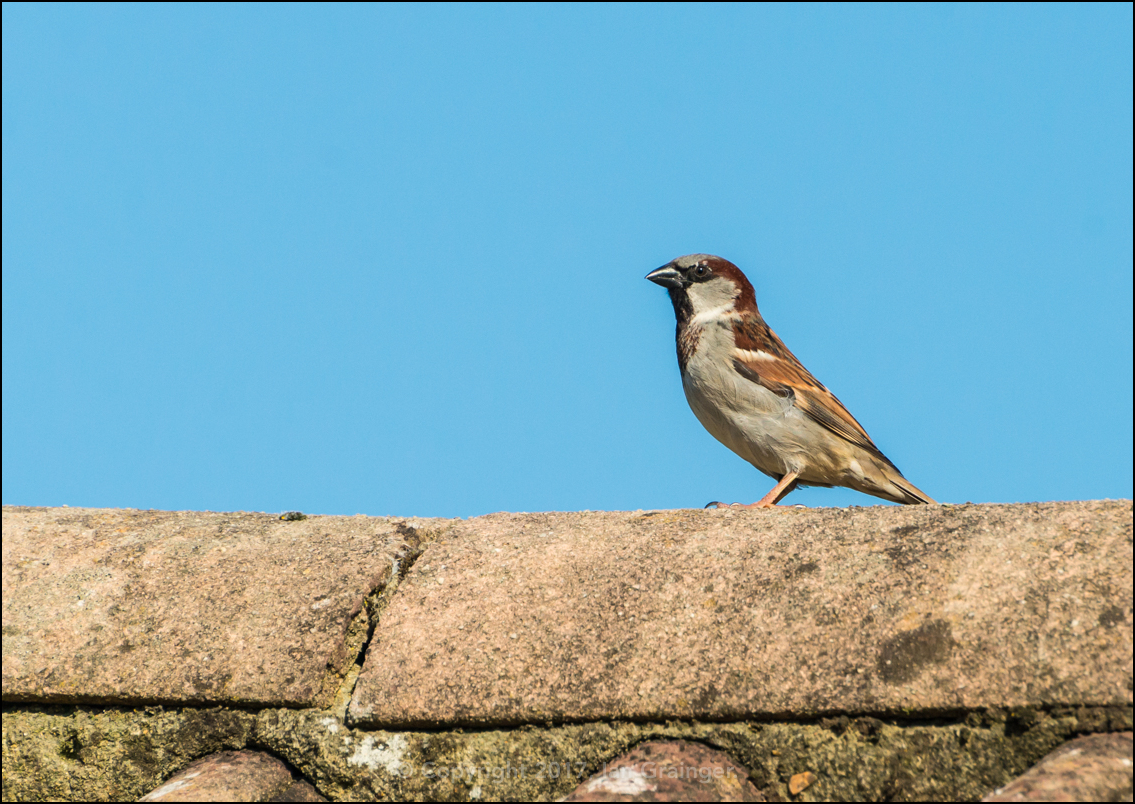 Standing Sparrow - April 2017
...and this House Sparrow (Passer domesticus).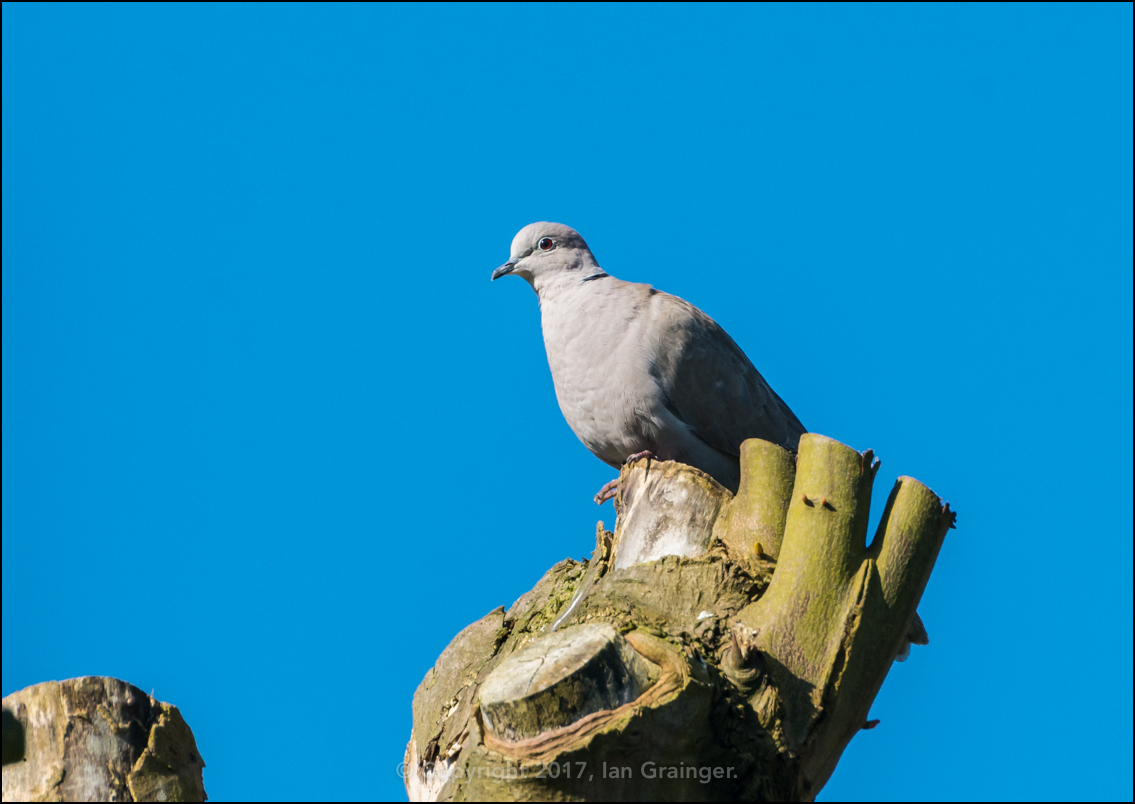 Collared Dove - April 2017
While this Collared Dove (Streptopelia decaocto), a not so frequent visitor, also stopped by.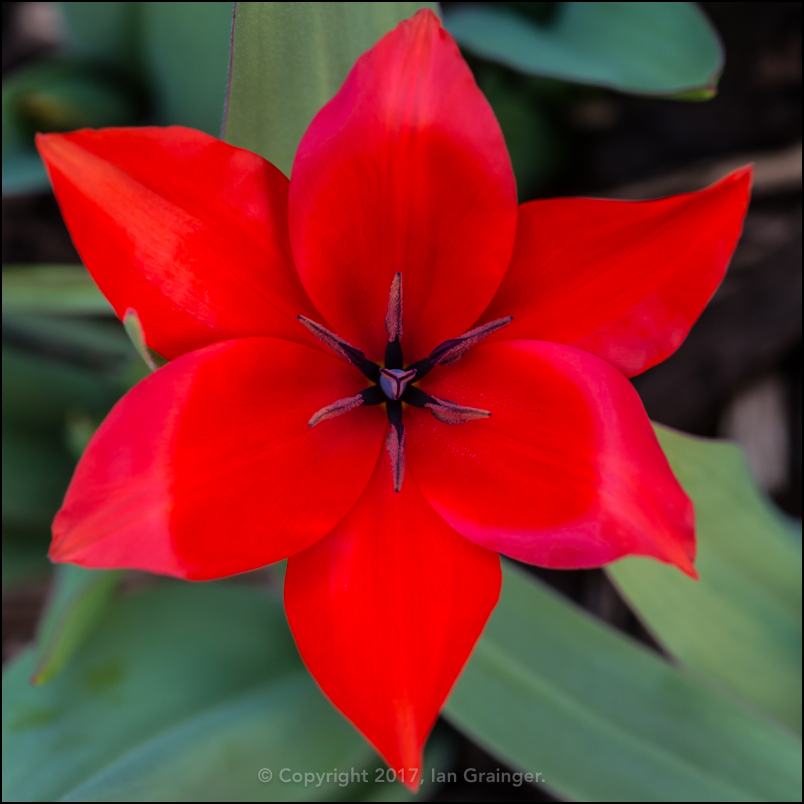 Little Princess - April 2017
Over in my own garden, the Tulips (Tulipa) were really beginning to put on a fabulous display. This red variety is supposed to be Little Princess, although it doesn't really look anything like what it did on the packet!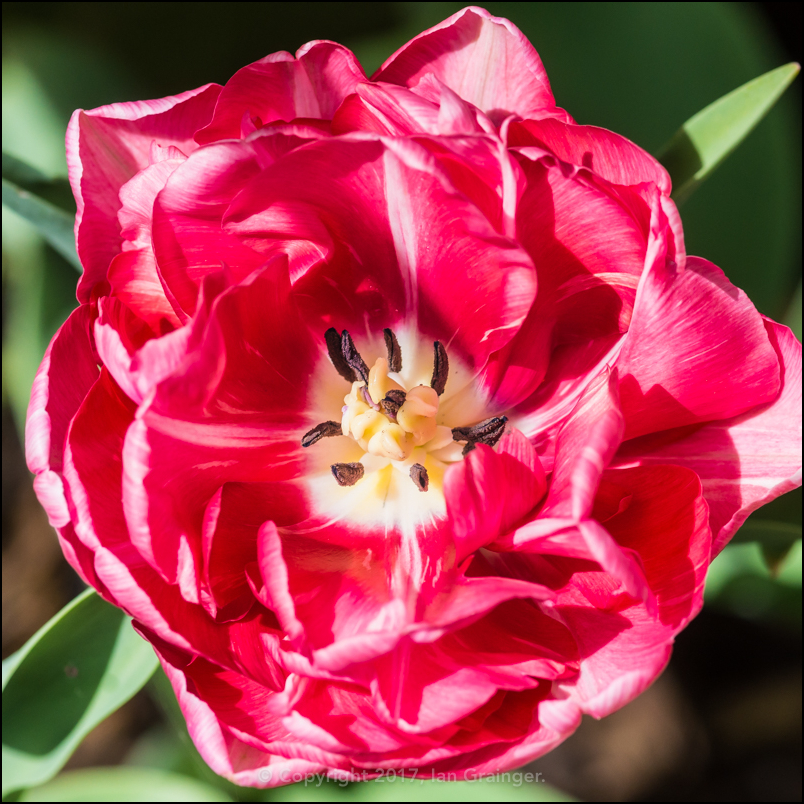 Wedding Gift - April 2017
Variety Wedding Gift, however, was looking exactly as it did on the packet, if not more stunning.
Dynasty - April 2017
Variety Dynasty was also looking quite pretty...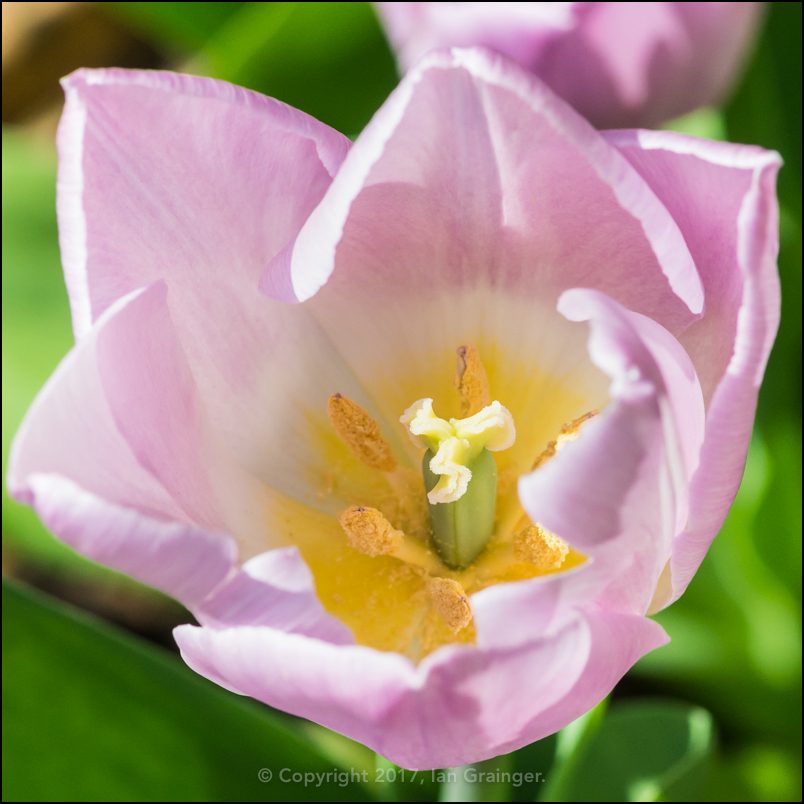 Candy Prince - April 2017
...as was Candy Prince.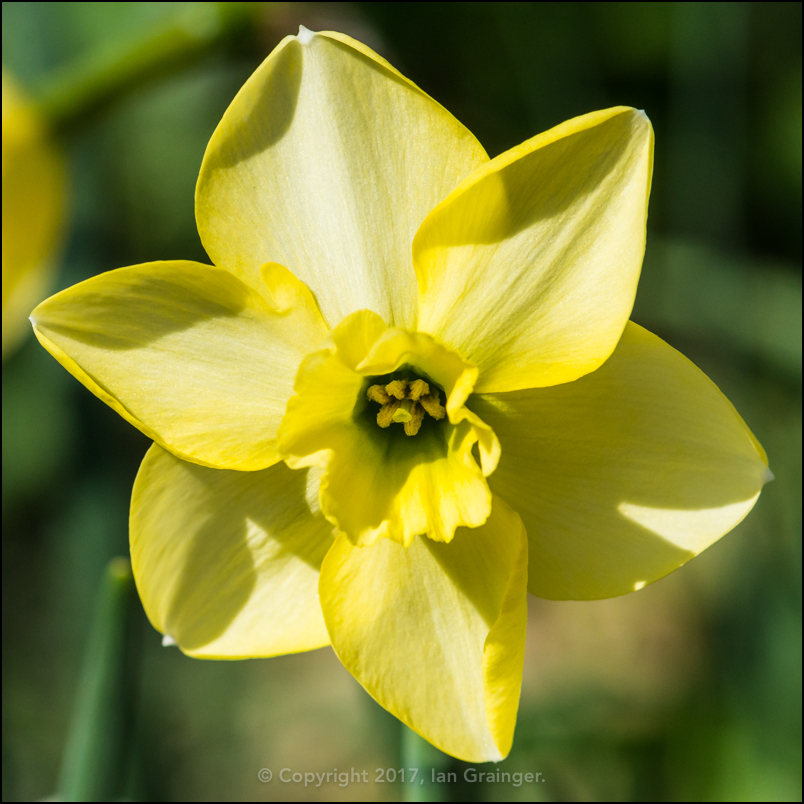 Daffodil Green Eyes - April 2017
This Daffodil had the same problem as Little Princess, in that, as the name Green Eyes suggests, it was supposed to have a green trumpet - and white petals.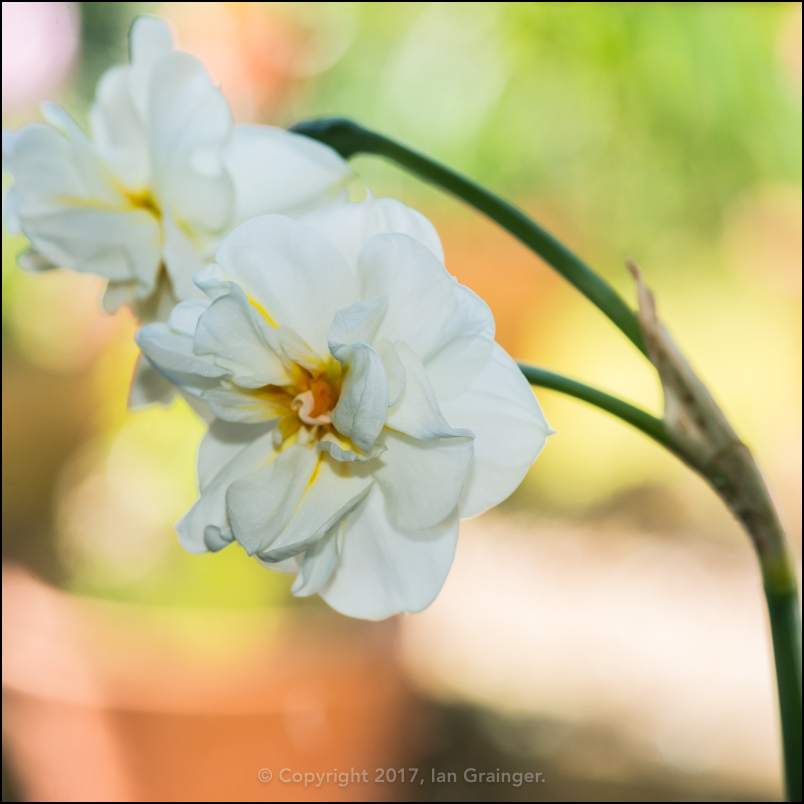 Double Daff - April 2017
Not to be outdone by my dad's late flowering double Daffodil, I had one of my own, and in this case it's a double double!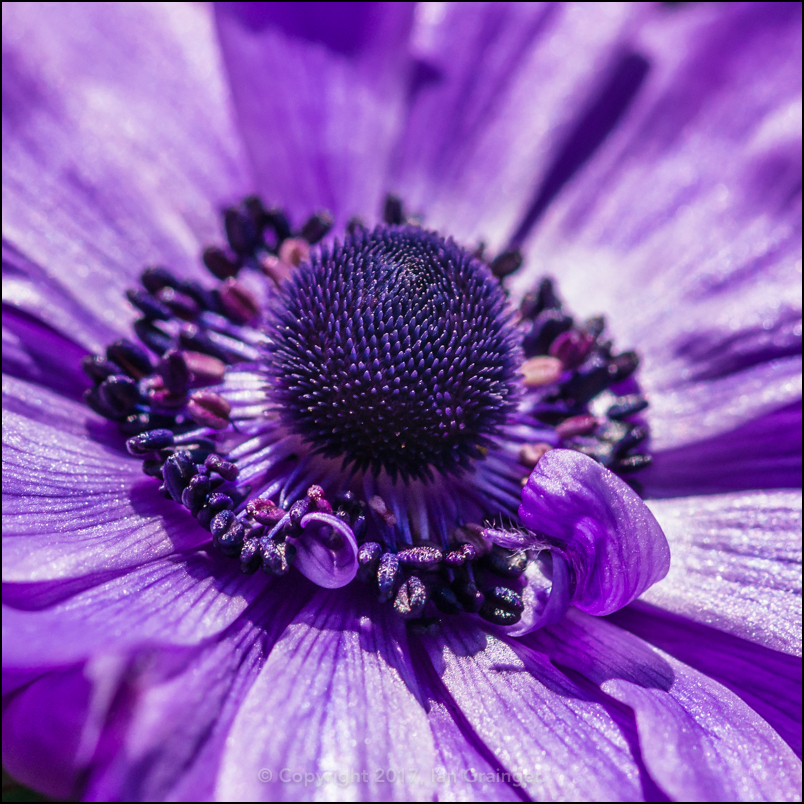 Sunshine Catcher - April 2017
The early Anemone De Caen flowers were looking quite stunning in the sunshine, the only problem being that all of mine seem to have come up purple!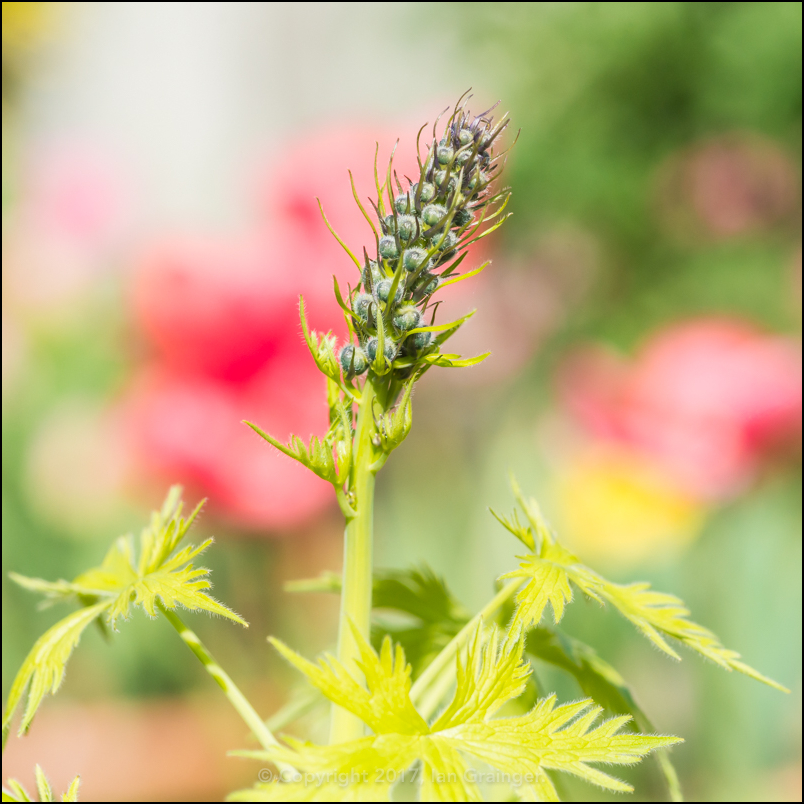 Delphinium Development - April 2017
Finally, I was quite pleased to see that one of my favourite plants from last year was returning. This Delphinium was covered in flowers last year, and it looks like it's making a good start for this year too.
Those who follow my weekly posts may be wondering where the picture of my photogenic furry feline friend is this week. Well, unfortunately, he wasn't looking so photogenic, or friendly this week. We think he's been hit by a car as he has a very bloody face, a closed eye, and a very bad limp. So, I'll spare you from having to look at him.
So, this week I chose Cherry Blossom as my Image of the Week, simply because I couldn't resist the pretty pink tinged white blooms against that gorgeous blue sky...