Supermoon - December 2017
This week I'm starting off my article at the end of the day, rather than the beginning! This is because I had to wait until it got dark to shoot my lead-off image.
This is the Supermoon, as seen from the south coast of England on the 3rd December 2017. I think I'm right in writing that it was the only time the phenomena occurred in 2017.
However, we don't have long to wait for the next one, or indeed the one after that, as, unusually, we'll be getting two full moons in January 2018, and both occurrences will be a Supermoon! Having two full moons in one month is quite rare, with the second one in any one month being called a Blue Moon. It is widely accepted that this is the origin of the phrase...
Once in a blue moon
If you'd like to try photographing the next Supermoon, you may want to check out my short tutorial which has a few tips on how to get the best results.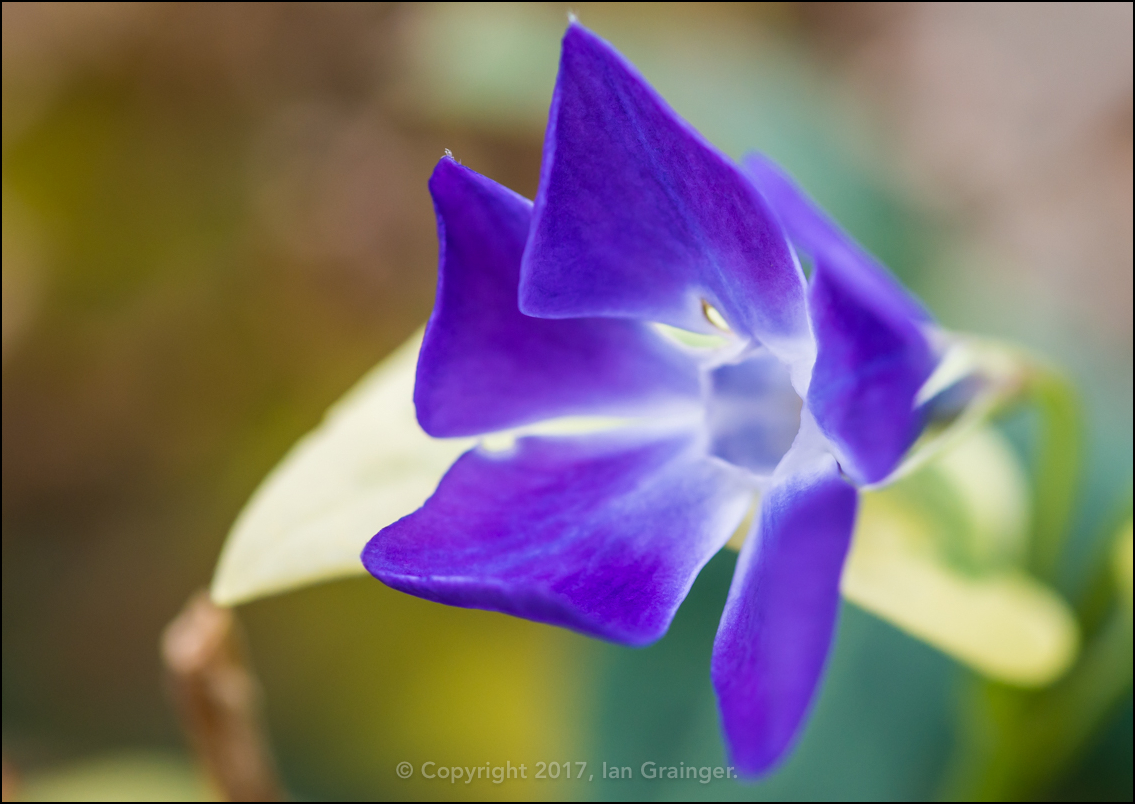 Deep Purple - December 2017
So, back to my more normal range of imagery! Before nightfall, my photo shoot took place on a very grey miserable day. I had to hunt very hard for signs of colour in dad's garden, but managed to find a few interesting things to shoot.
This deep purple coloured Periwinkle (Vinca) bloom was just in the midst of opening, looked in pristine condition, and was perhaps the highlight...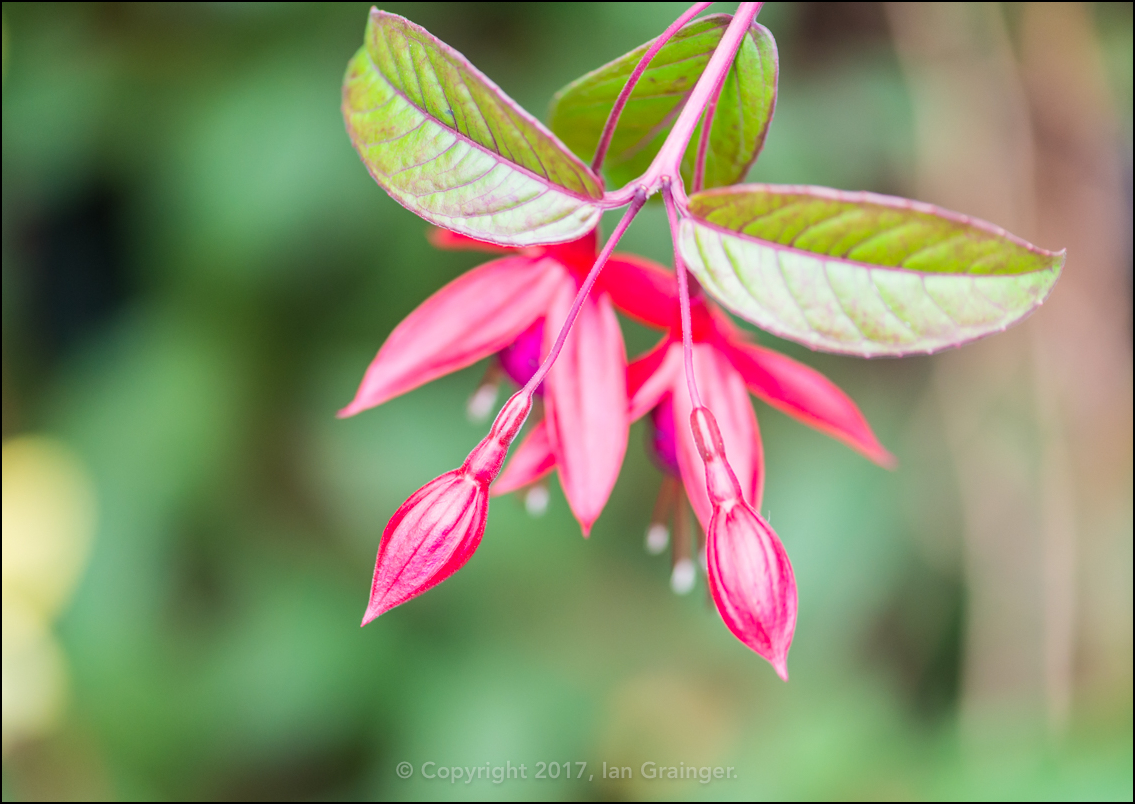 Budding Fuchsia - December 2017
...although these Fuchsia flower buds were also looking very pretty as they climbed up a large Camellia bush.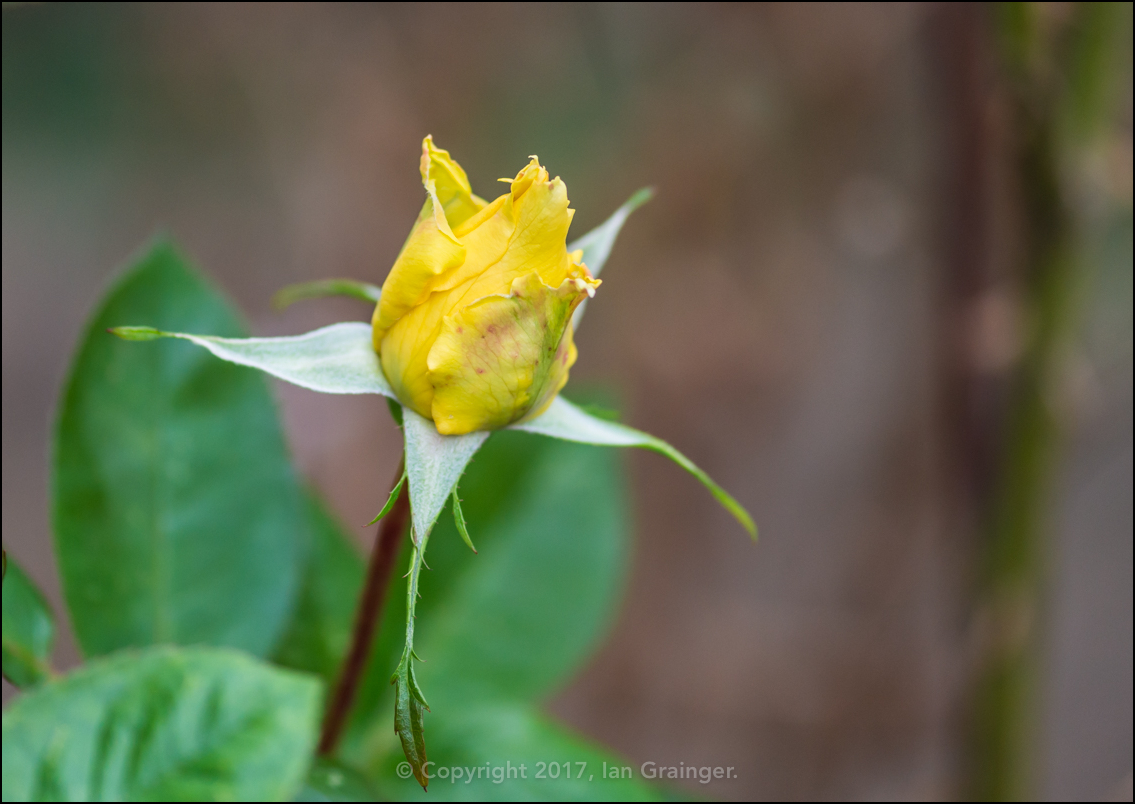 Yellow Rose - December 2017
This yellow Rose (Rosa) bud has been in the development stage for weeks now, and has survived more than a few frosty mornings. Hopefully it will finally fully open before it gets too cold.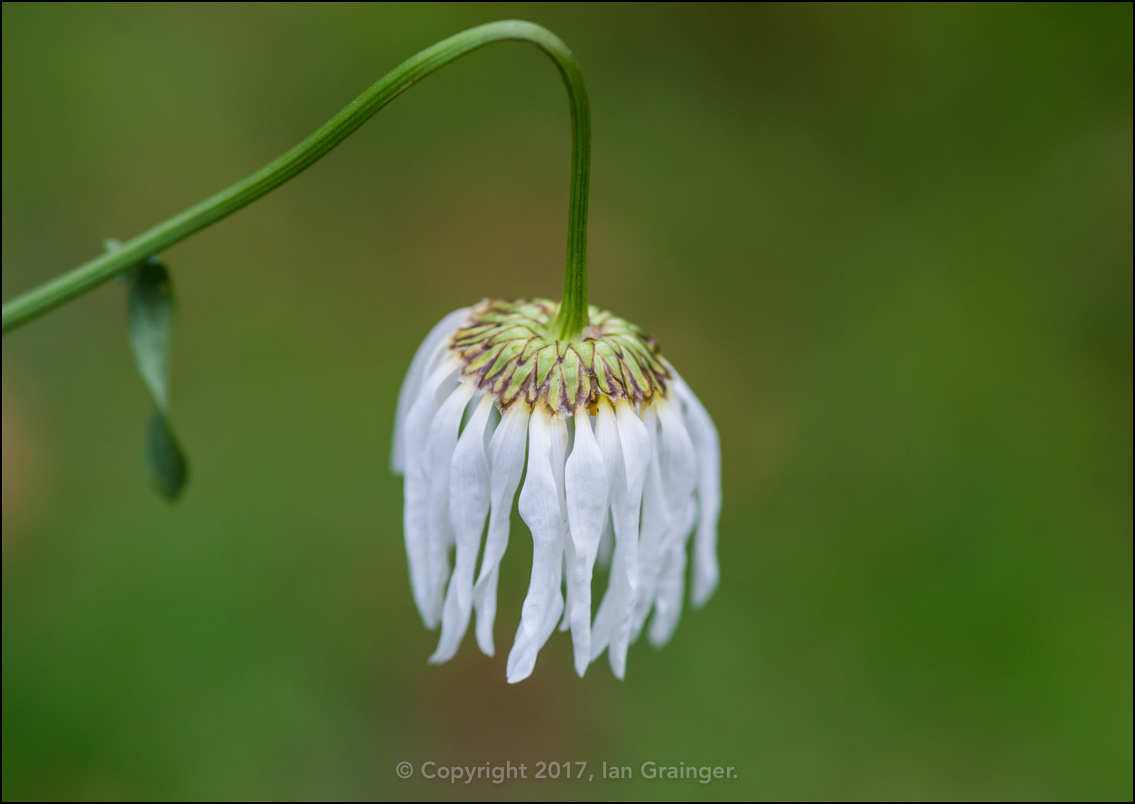 Drooping - December 2017
I think this time, finally, the Oxeye Daisies (Leucanthemum vulgare) are finished. This was the last one I could find in the garden, and it had succumbed to the cold morning.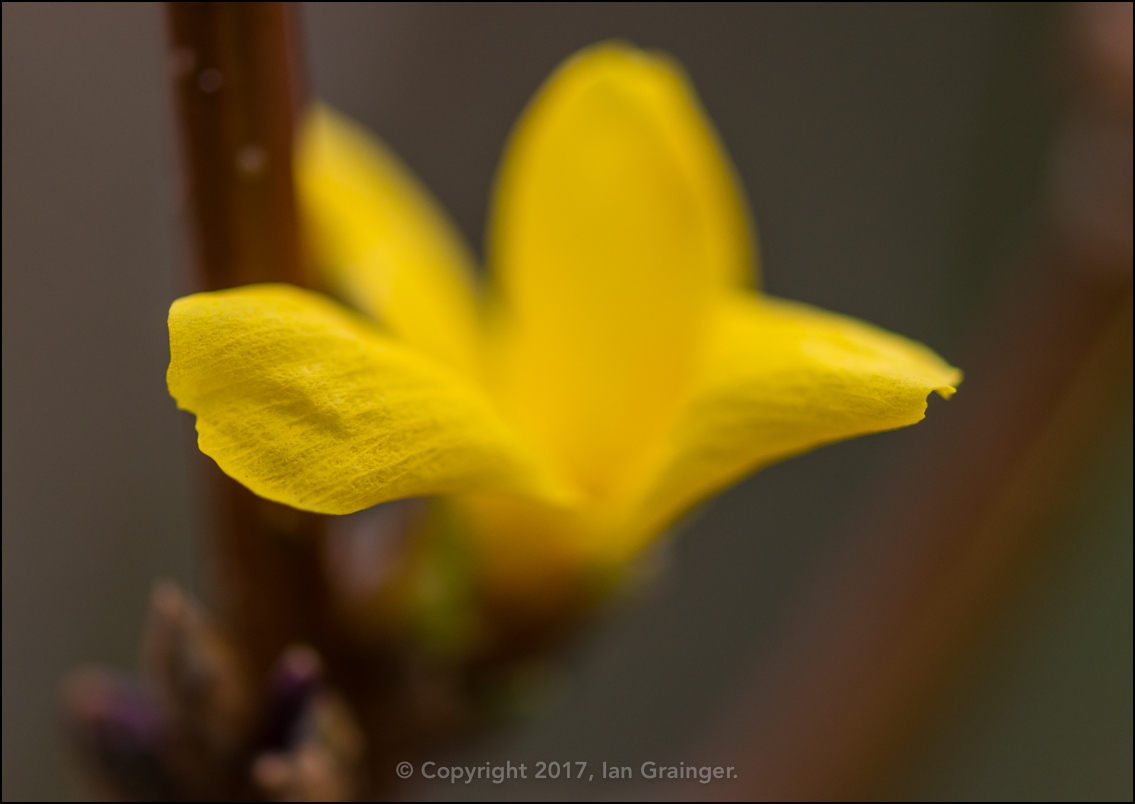 Forsythia - December 2017
Meanwhile, the Forsythia (Forsythia intermedia) bush seemed to be loving the cooler conditions, and was producing more of these lovely yellow blooms.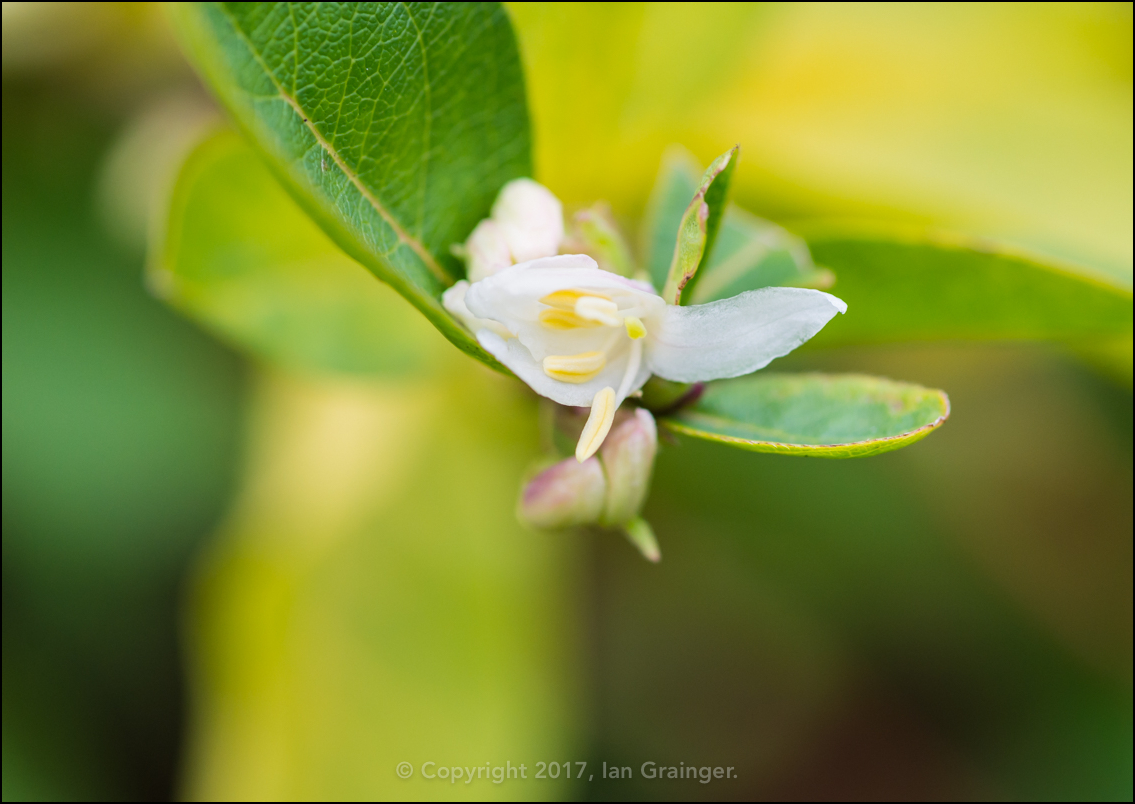 Winter Honeysuckle - December 2017
Similarly, the small white flowers of the Winter Honeysuckle (Lonicera fragrantissima) were becoming more prolific, and they smelled fantastic too!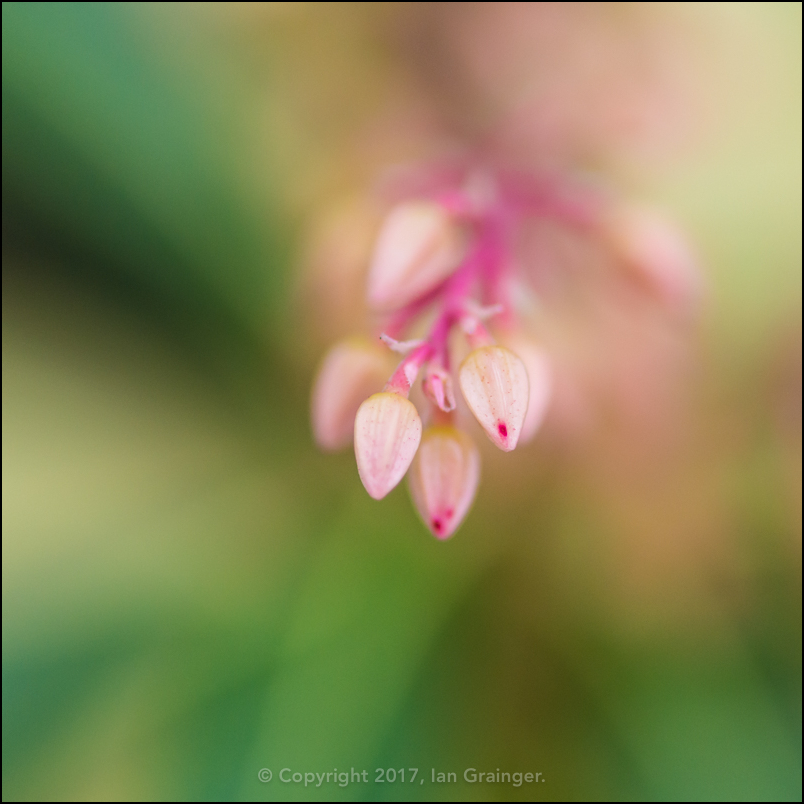 Tiny Buds - December 2017
The branches of the Forest Flame (Pieris) bush were beginning to be covered with multiple tiny flower buds that would open into white bell-like blooms in the springtime.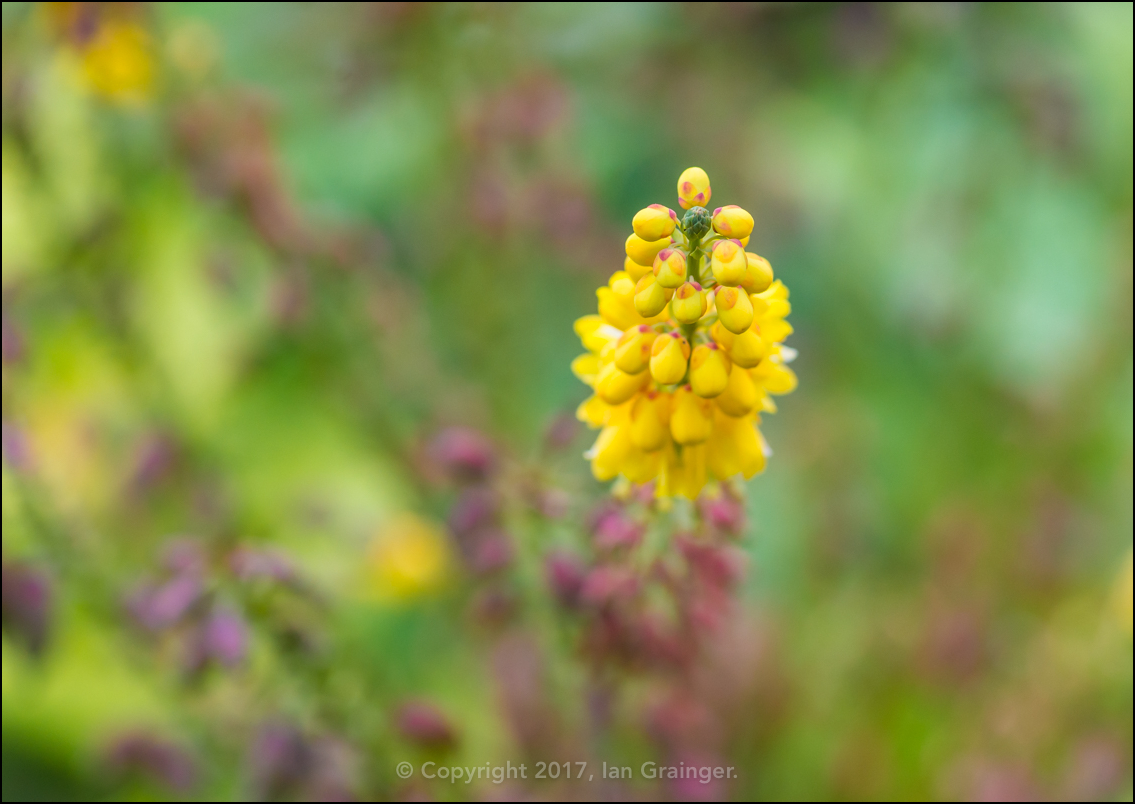 Final Flowers - December 2017
At the other end of the flowering spectrum, the Mahonia japonica bush was producing its final flowers for the year...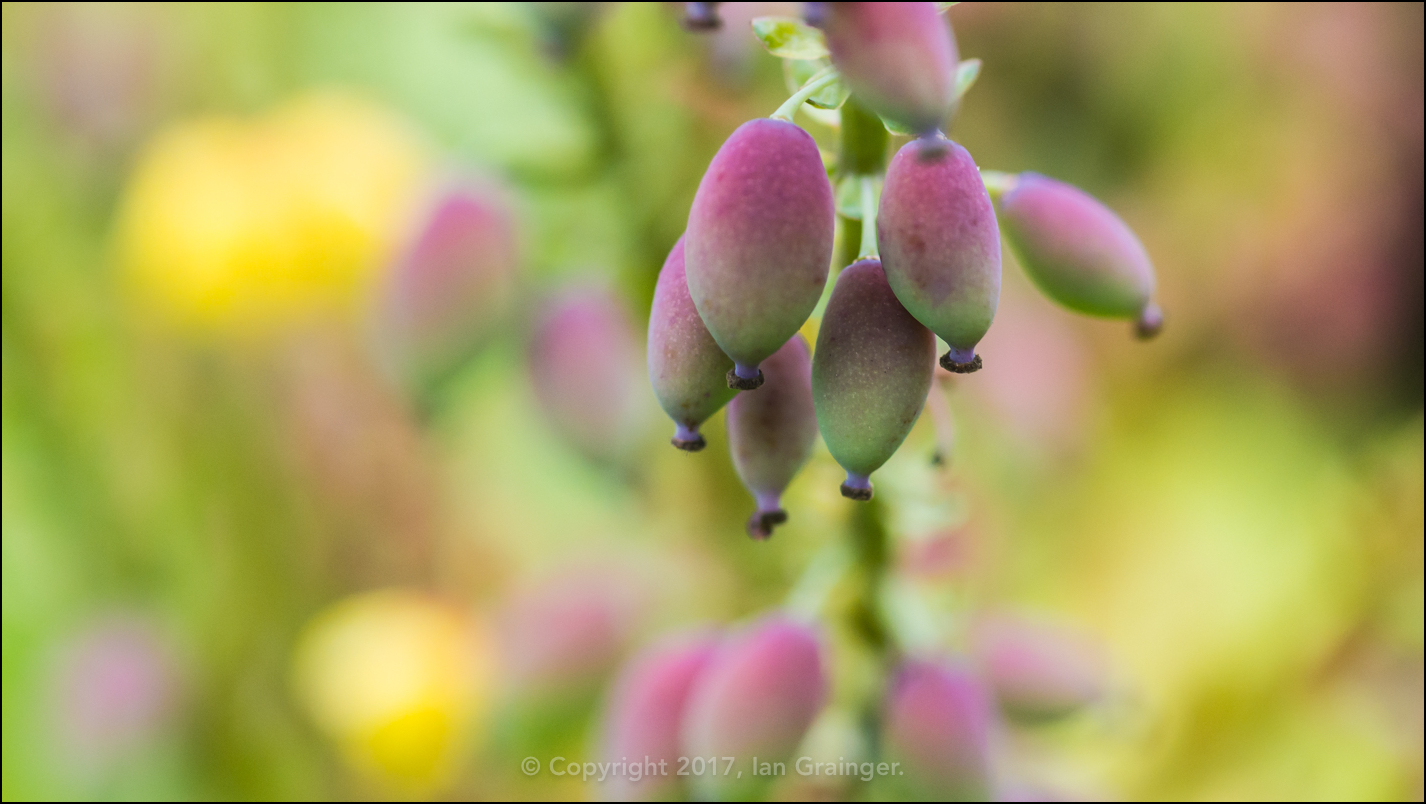 Mahonia Berries - December 2017
...and in fact had already begun the job of berry production.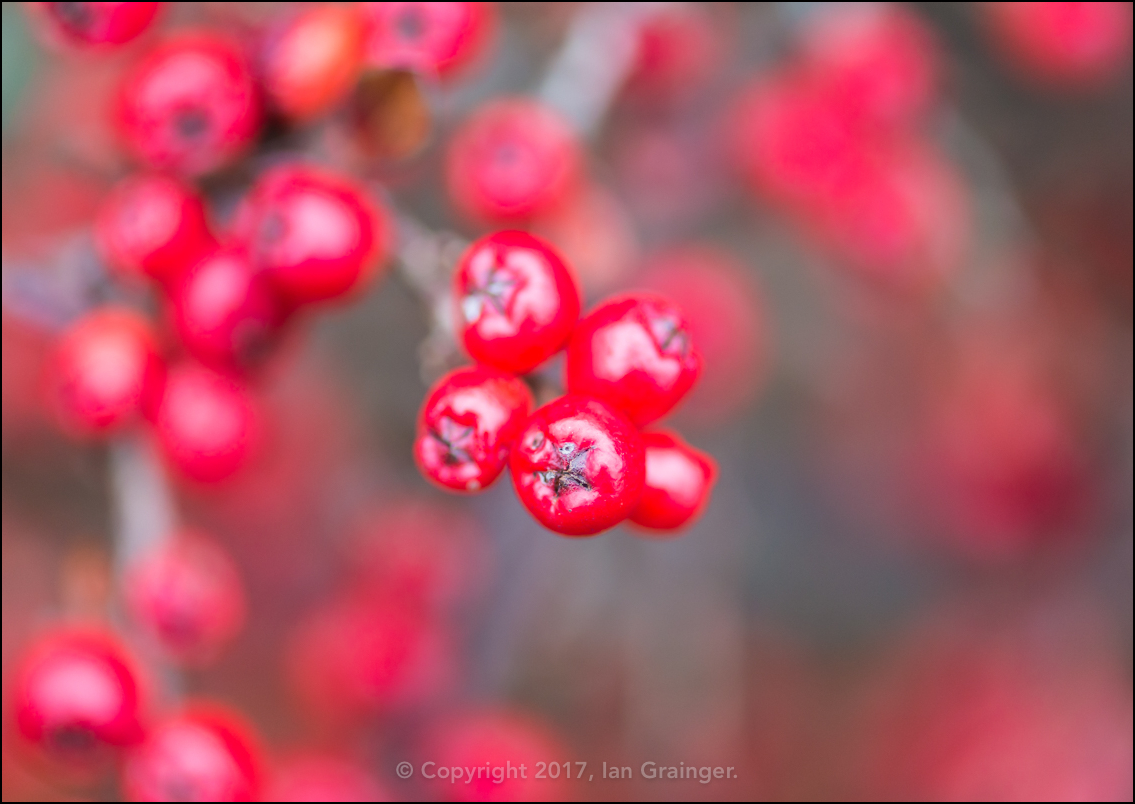 Cotoneaster Bounty - December 2017
The bright red Cotoneaster bush berries were just about hanging on...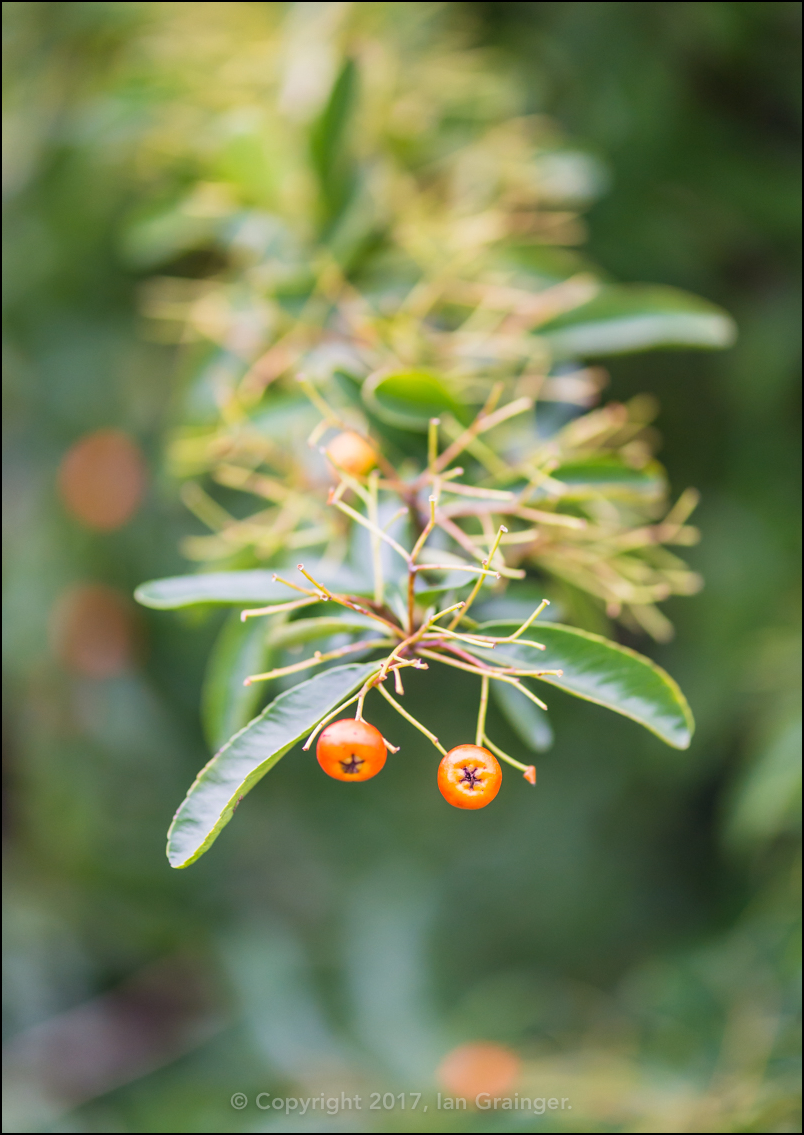 All Gone - December 2017
...however, the Blackbirds had seen to it that the majority of the Firethorn (Pyracantha) bush berries had been stripped from their branches.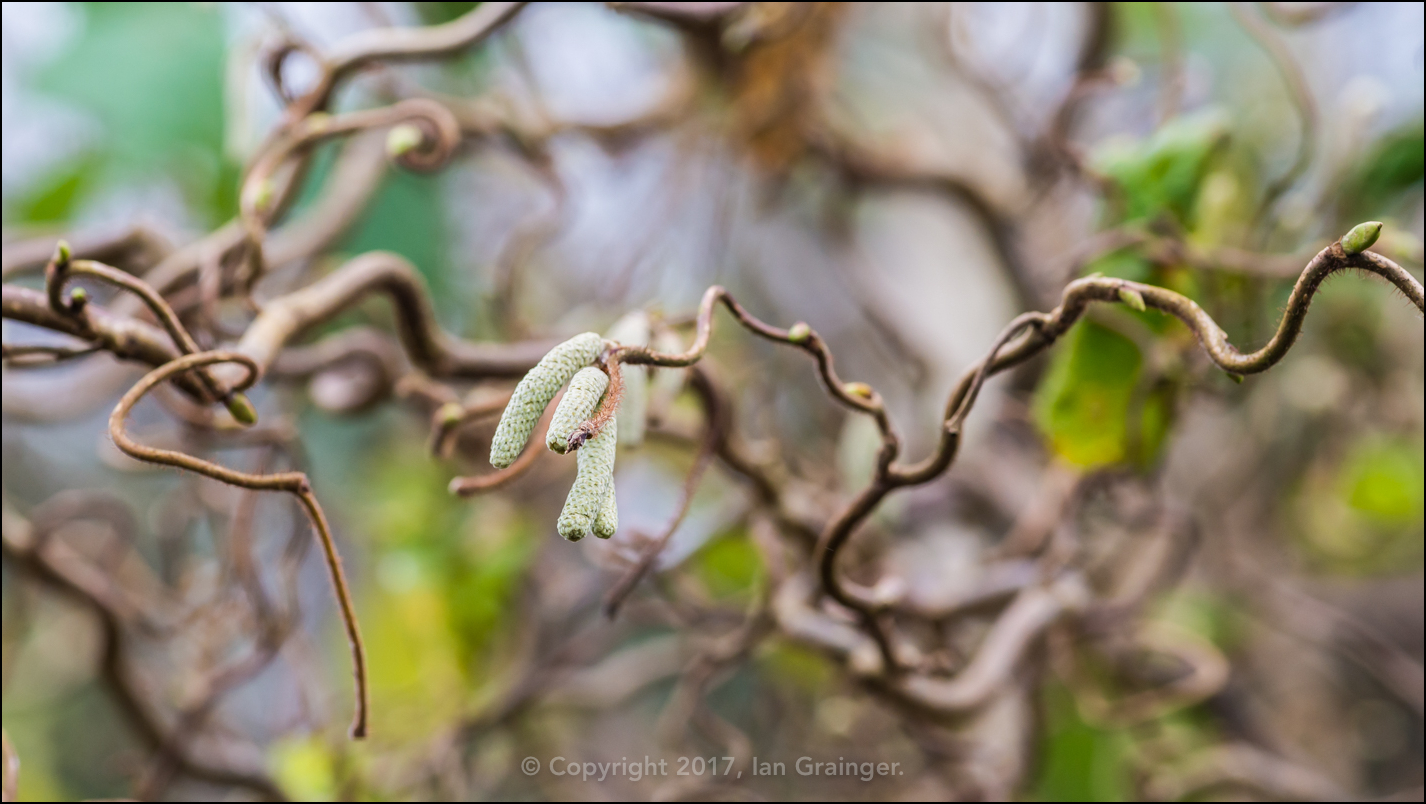 Twists and Turns - December 2017
I thought this image amply demonstrated why the Twisted Hazel (Corylus avellana contorta) tree was so named.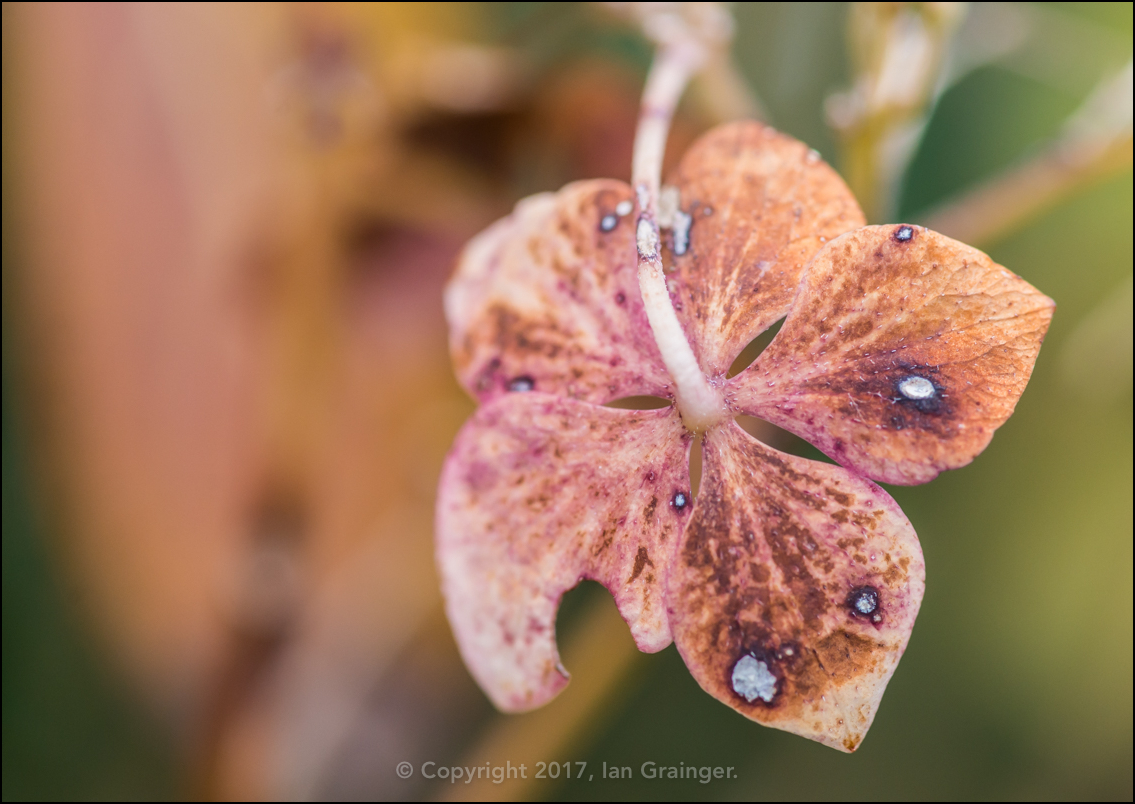 Winter Decay - December 2017
It was only last week that my Image of the Week was a perfect Lacecap Hydrangea (Hydrangea macrophylla) bush bract. This picture just goes to show what a difference a week can make.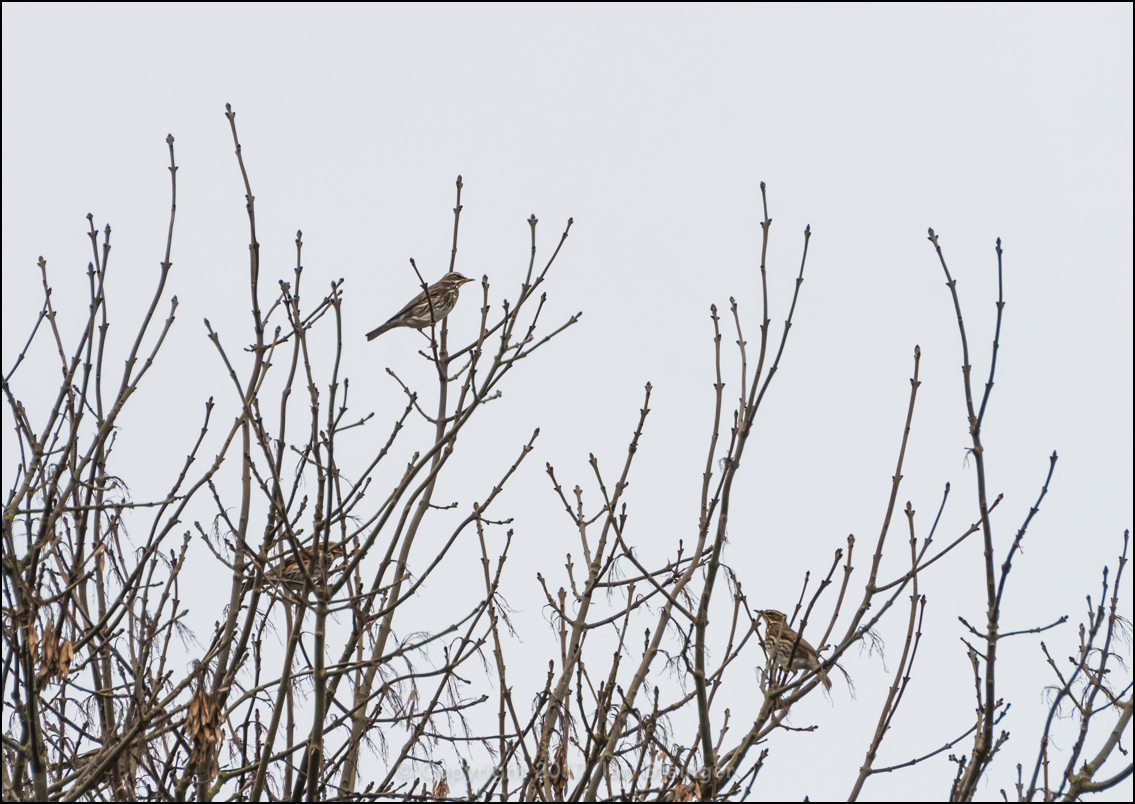 Fieldfare - December 2017
It wasn't really the day to be trying to photograph small birds, but I couldn't resist trying to capture a shot of this small group of Fieldfares (Turdus pilaris), as they aren't regular garden visitors.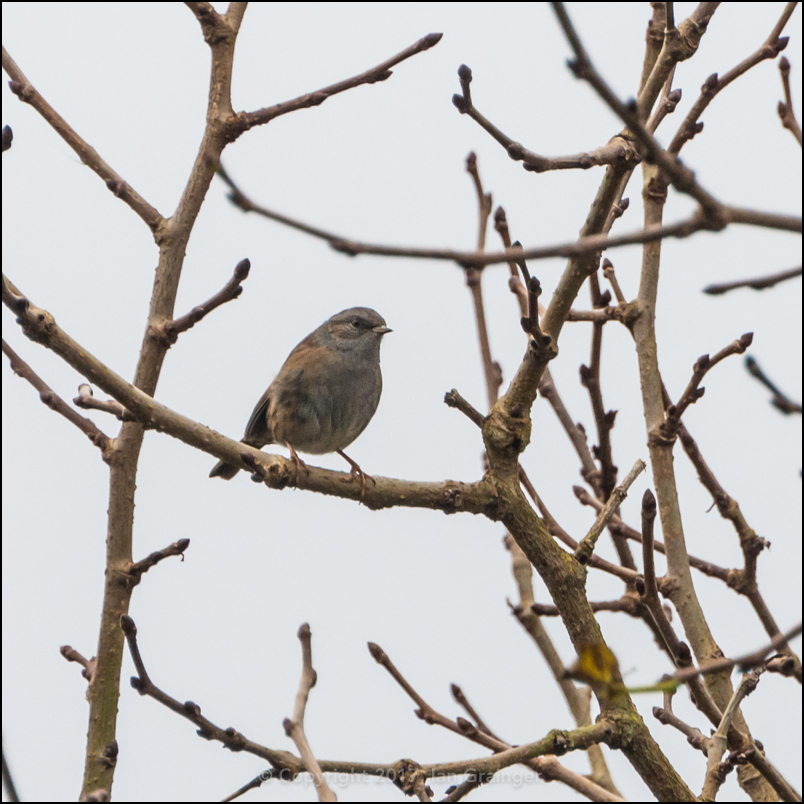 Dunnock - December 2017
This Dunnock (Prunella modularis) was doing a great job of imitating the song of a Robin, and had me searching for the non-existent Robin for quite a while...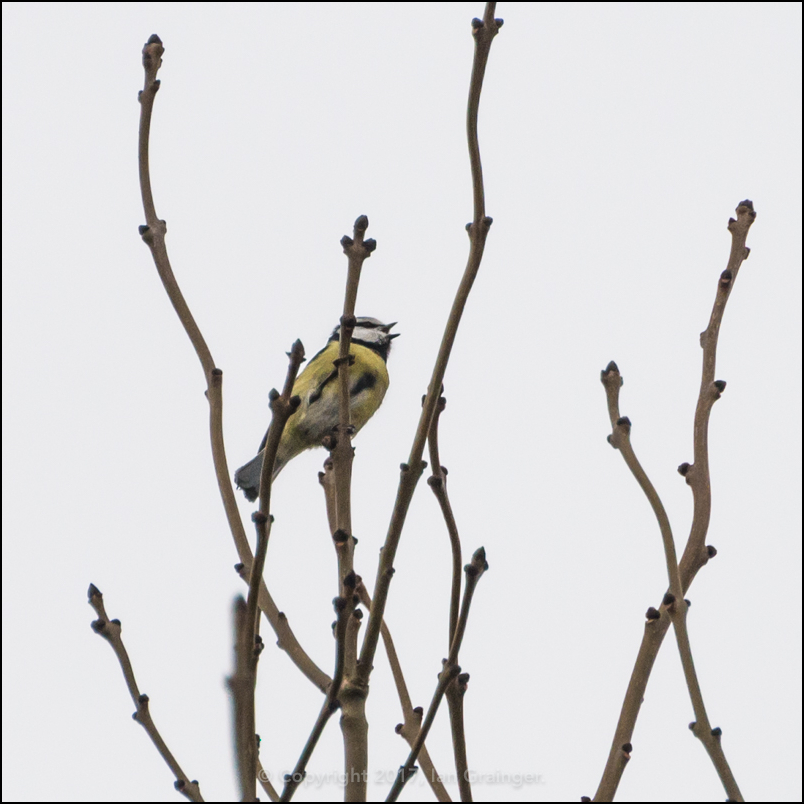 Blue Tit - December 2017
...but at least the calls of this Blue Tit (Cyanistes caeruleus) were a lot easier to identify.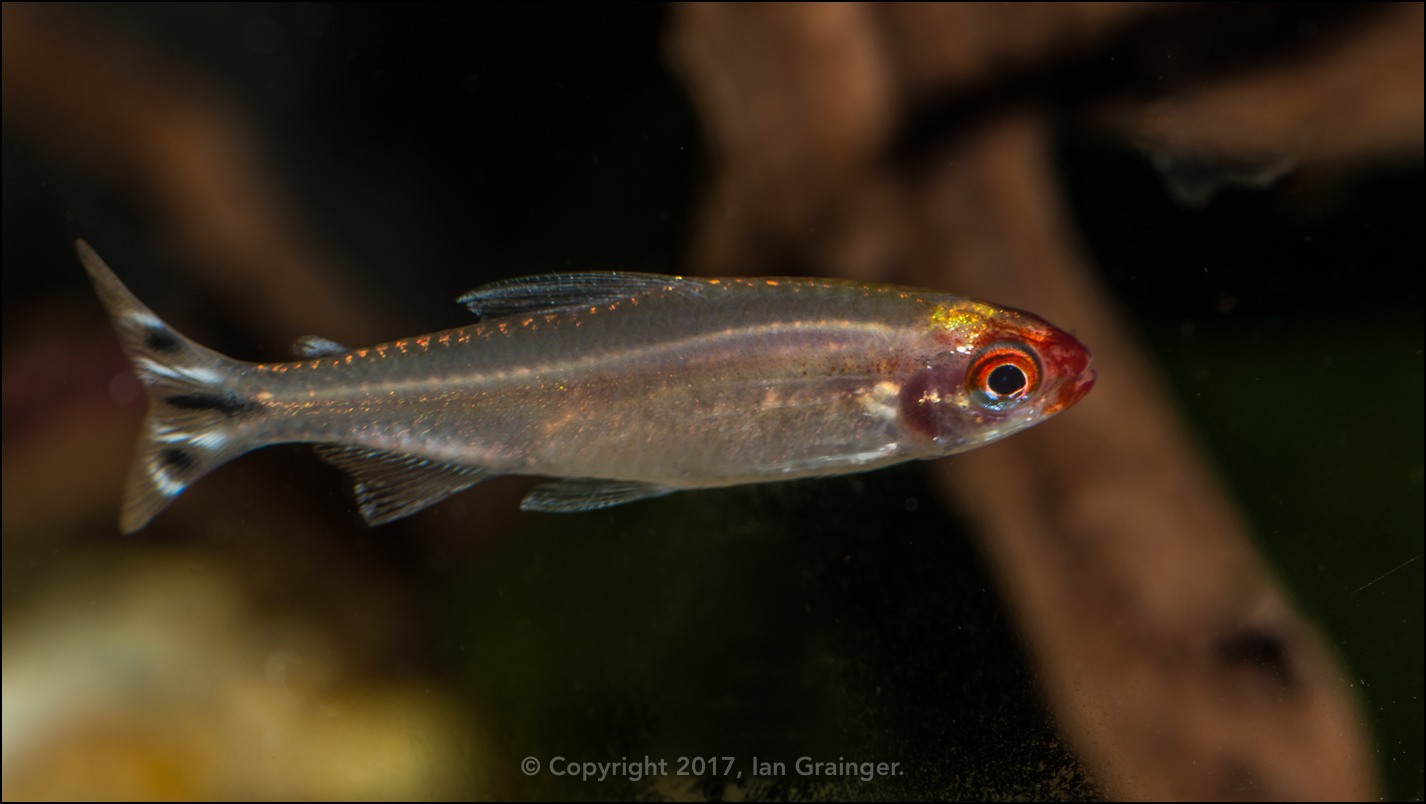 Rummy Nose - December 2017
Finally, another image from my wet pet collection. This is one of my surviving Rummy-nose Tetras (Hemigrammus rhodostomus). They're terrific little fish that school together really nicely. For some unknown reason, I've had a recent run of bad luck at keeping them. Every time I try and introduce a few more to my shoal, they unexpectedly die over the period of the next couple of weeks, and I'm left with the original fish that have been in the aquarium for about ten months. I think I'll just have to admit defeat, and try a different sort of schooling Tetra.
So, this week I chose Supermoon as my Image of the Week, mainly because I find the moon fascinating, and love taking pictures of it...