Amaryllis Minerva - January 2017
I have to kick off this week's article with an image of a new flower for me, an Amaryllis! This one is a variety called Amaryllis Minerva, and it has been very satisfying to watch it grow over the last couple of months.
Actually, the name Amaryllis is a little confusing, as the true Amaryllis is a genus of South African bulb. The correct genus for this winter flowering house plant is Hippeastrum, which are bulbs from South America!
However, somewhere along the line, botanists seem to have got a bit confused about the whole naming thing. So, we now have a situation where Hippeastrum cultivars are commonly called Amaryllis.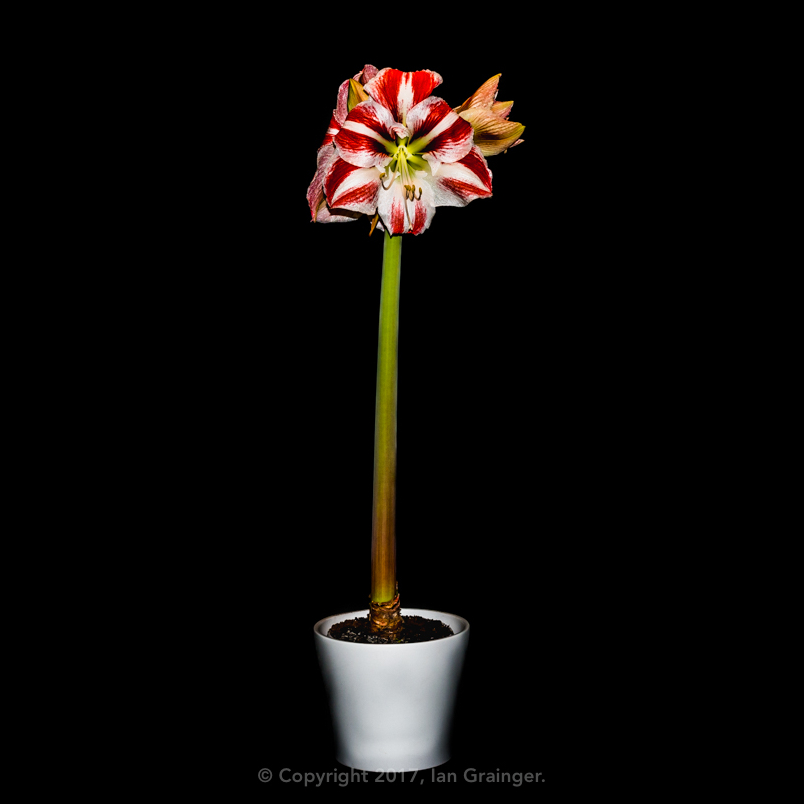 Lofty Lily - February 2017
Who cares what they're called though? They look absolutely spectacular don't you think?
Raindrop Plateau - January 2017
Not for the first time this year, and likely not the last, my weekend photo shoot was cut short by the rain. At least the raindrops made a pretty adornment to the remaining Sweet Pea (Lathyrus odoratus) leaves.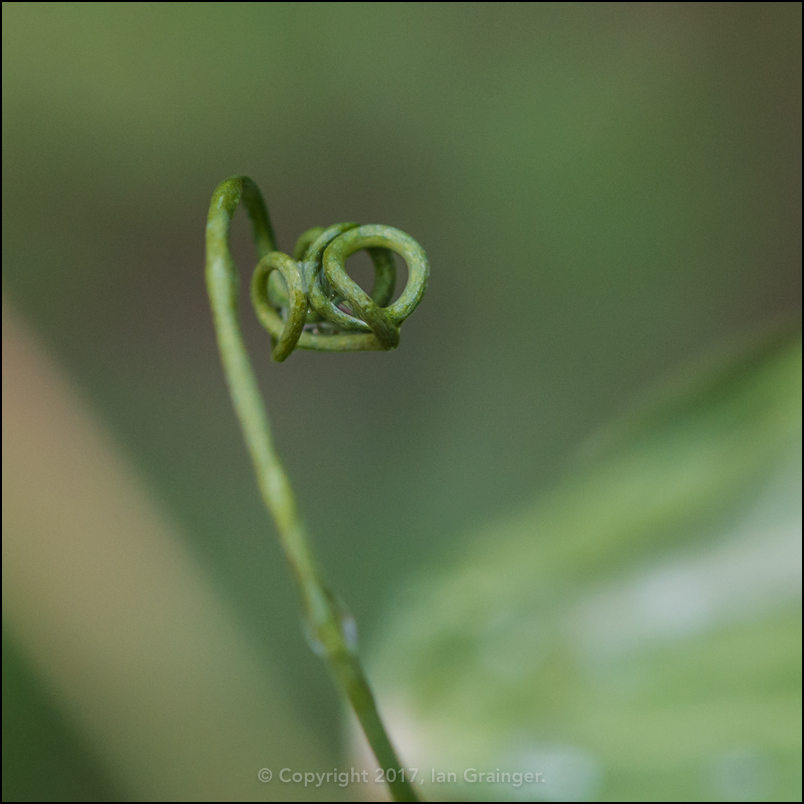 Unravelling - January 2017
Sticking with the Sweet Peas, I thought their tendrils made an interesting abstract study.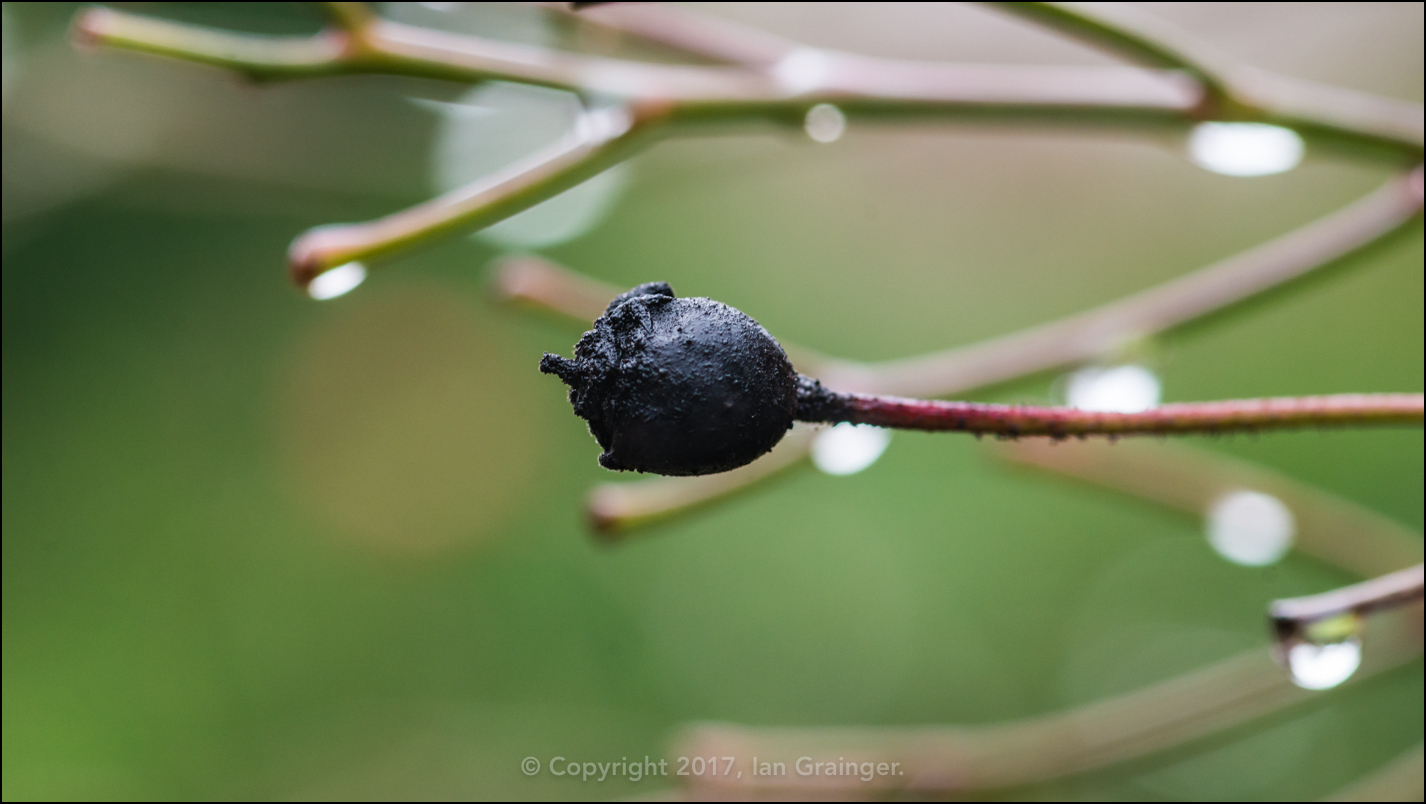 Blackened Hip - January 2017
The remaining rose hips that the birds hadn't taken were turning from red to black as they decayed.
Fresh Aquilegia - January 2017
I rather liked the look of the Columbine (Aquilegia vulgaris) leaves as they unfurled, especially the ones that were holding onto their watery visitors.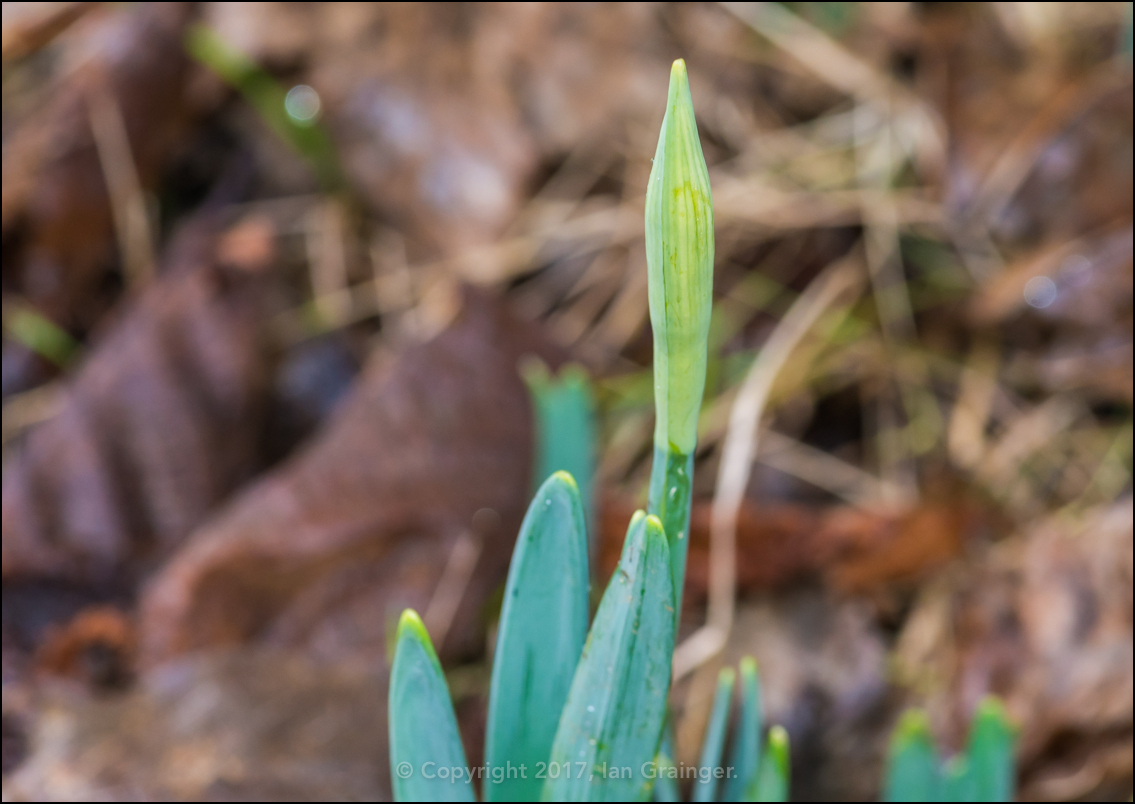 Daffodil Dawning - January 2017
I was very pleased to see that the first Daffodils (Narcissus) of the year were starting to appear...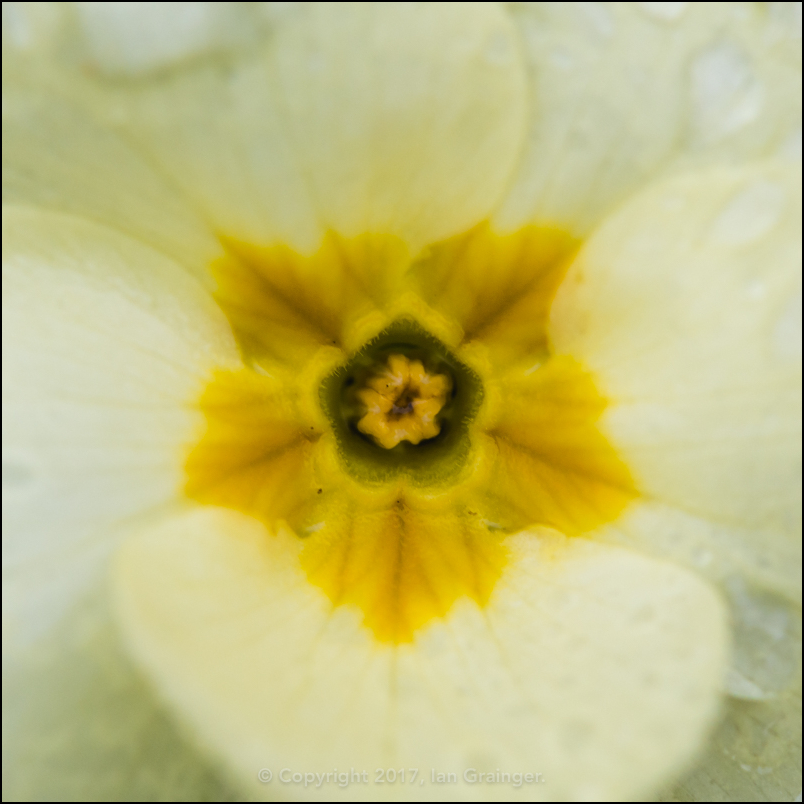 Primrose - January 2017
...while the Common Primrose (Primula vulgaris) were still looking lovely, and were one of only a few flowers blooming outside at this time of year.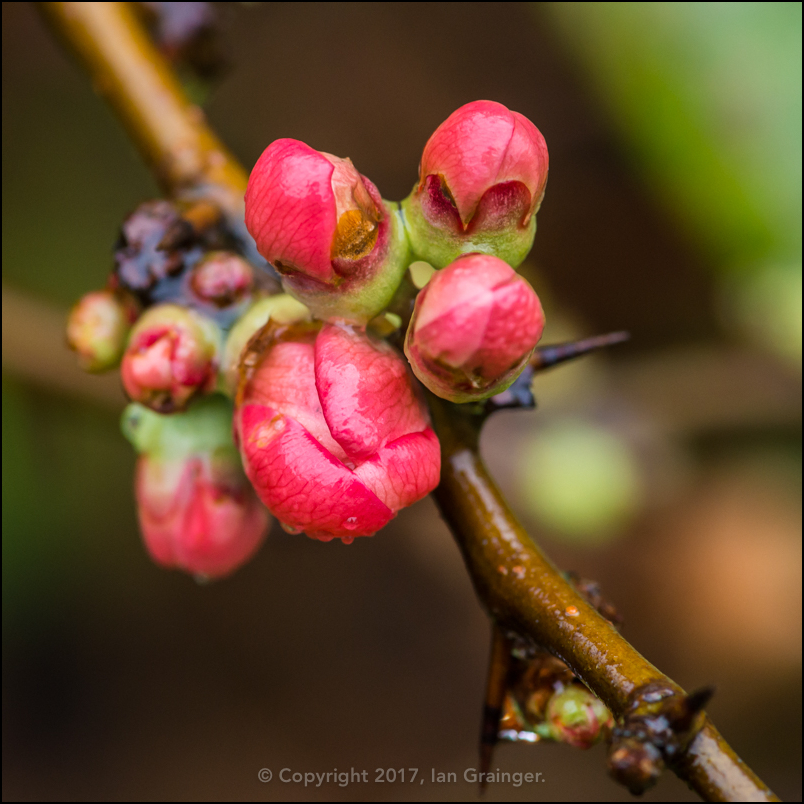 Quince Bouquet - January 2017
The Quince (Chaenomeles) bush was another, and from the look of all of the flower buds now appearing, it was going to be covered in flowers very soon.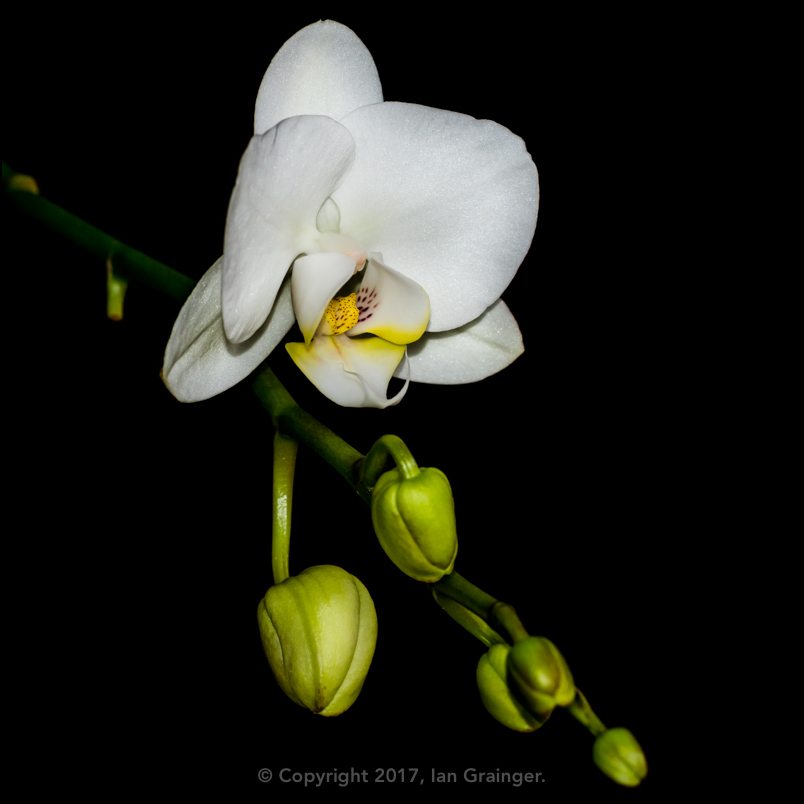 Moth Orchid - January 2017
Back inside, the Moth Orchid (Phalaenopsis) that I posted flower bud images of a couple of weeks ago had begun flowering again.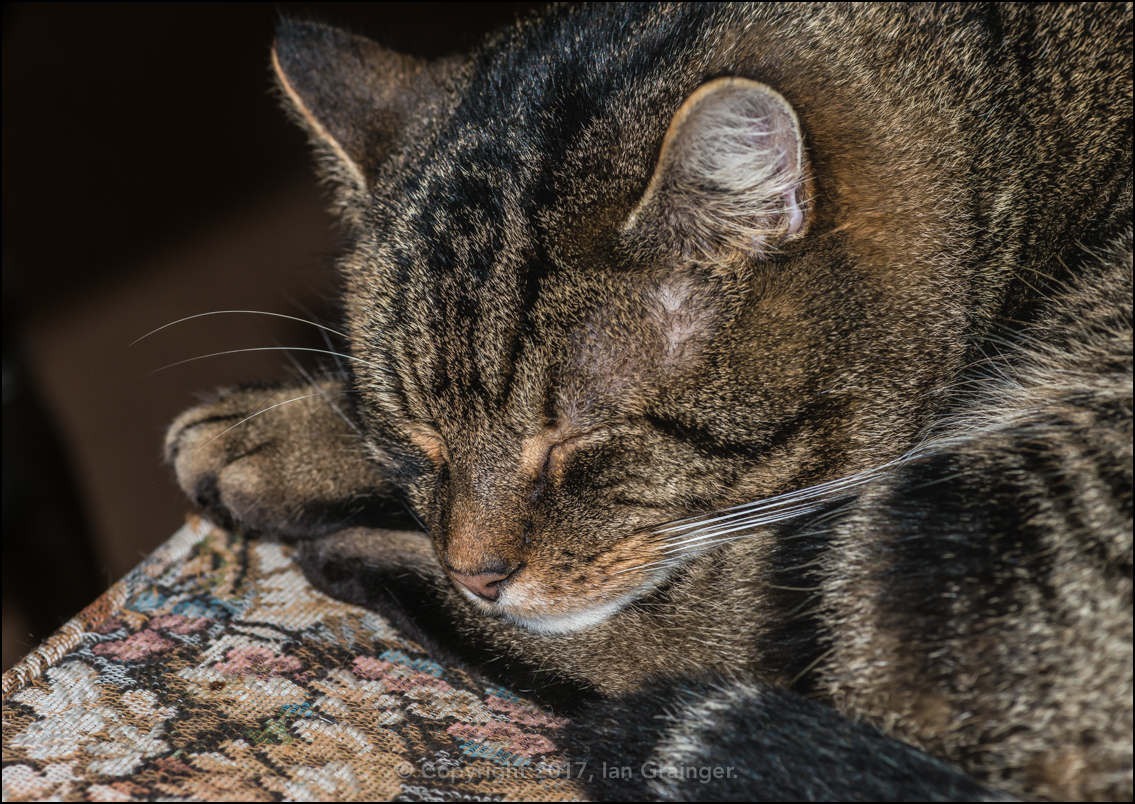 Dreamer - January 2017
Meanwhile, it being wet outside, my furry photo companion elected to stay indoors, dreaming of warmer and drier days I suspect.
So, this week I chose Amaryllis Minerva as my Image of the Week, mainly because I've never grown an Amaryllis before, and I was pleased at how it turned out...