Escallonia - June 2017
This week my Sunday morning photo shoot took place in very windy and overcast conditions that made macro photography quite challenging, especially when most of the flowers I wanted to get shots of were swaying about on very long stems.
A notable exception were these lovely pink Escallonia bush blooms in dad's garden, which were pretty much protected from the wind by the foliage of the bush.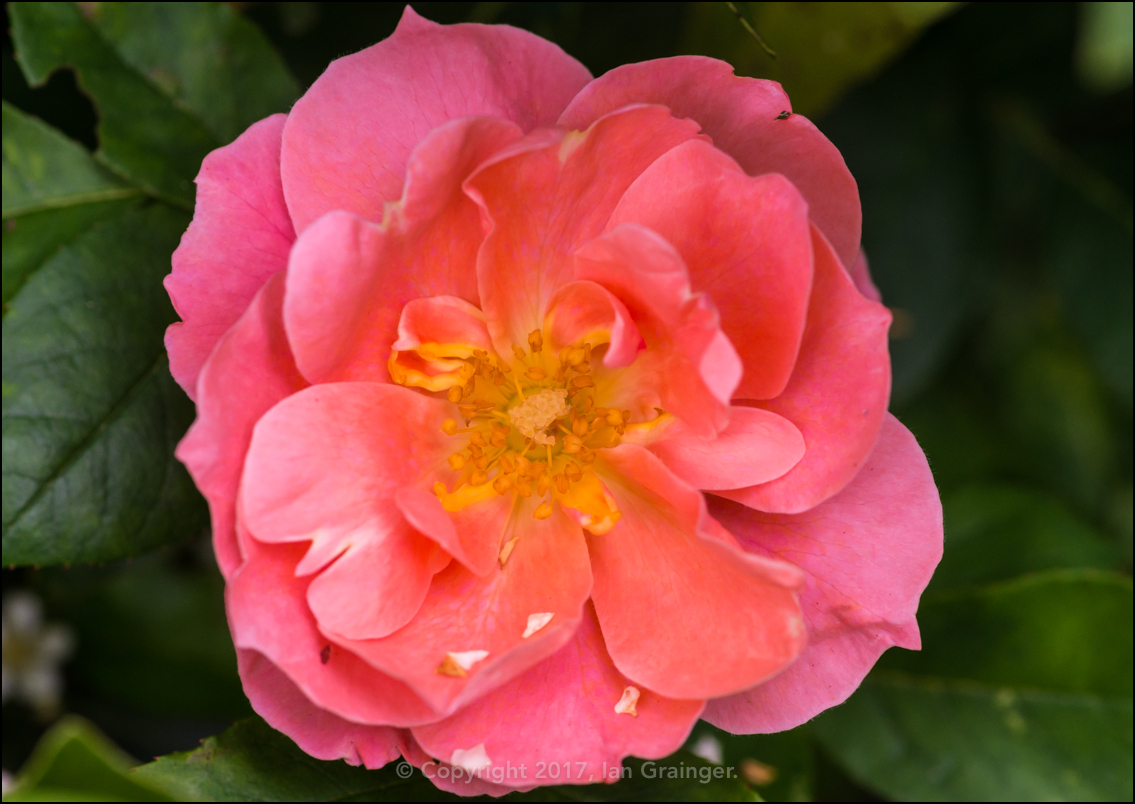 Rose Queen Eliabeth - June 2017
Another exception were these gorgeous Queen Elizabeth Rose (Rosa) flowers, which were situated beneath a hedge, and were also protected from the wind.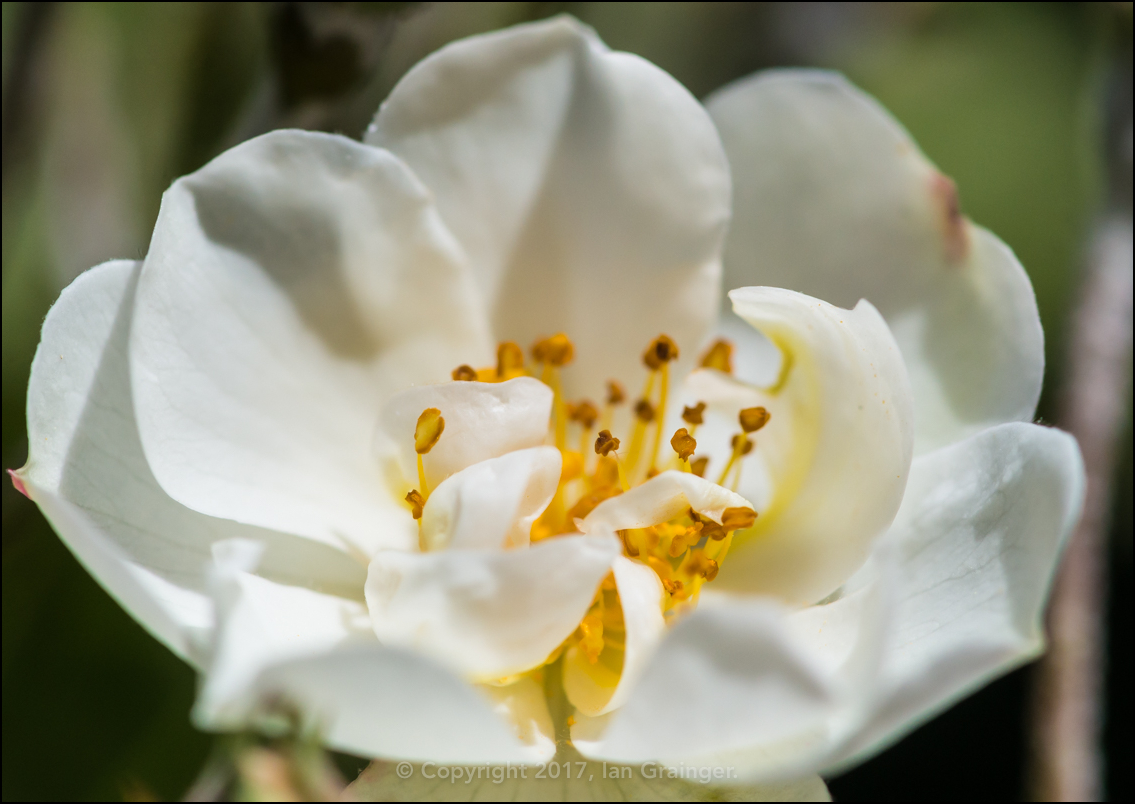 Wild Climber - June 2017
However, these wild climbing Rose blooms were almost impossible to get in sharp focus as they swayed about uncontrollably in the gusting wind.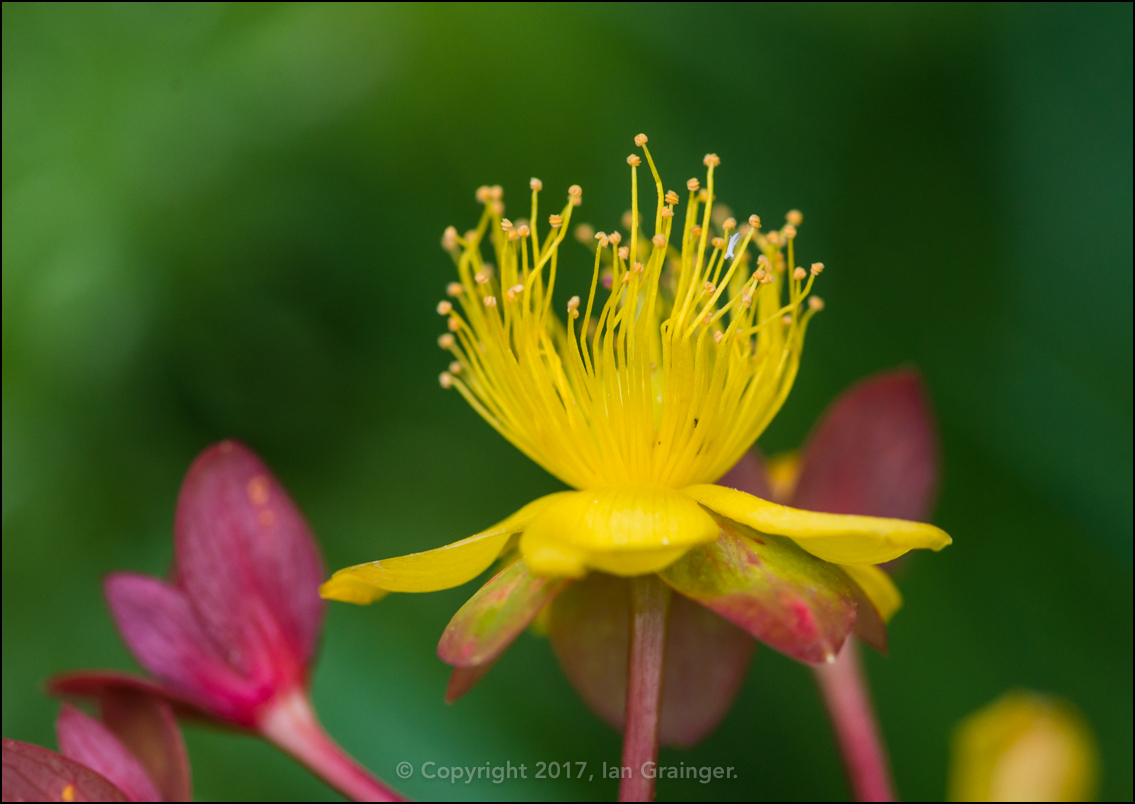 Tutsan - June 2017
The same could be said of this tentacle like Tutsan (Hypericum androsaemum) bush bloom...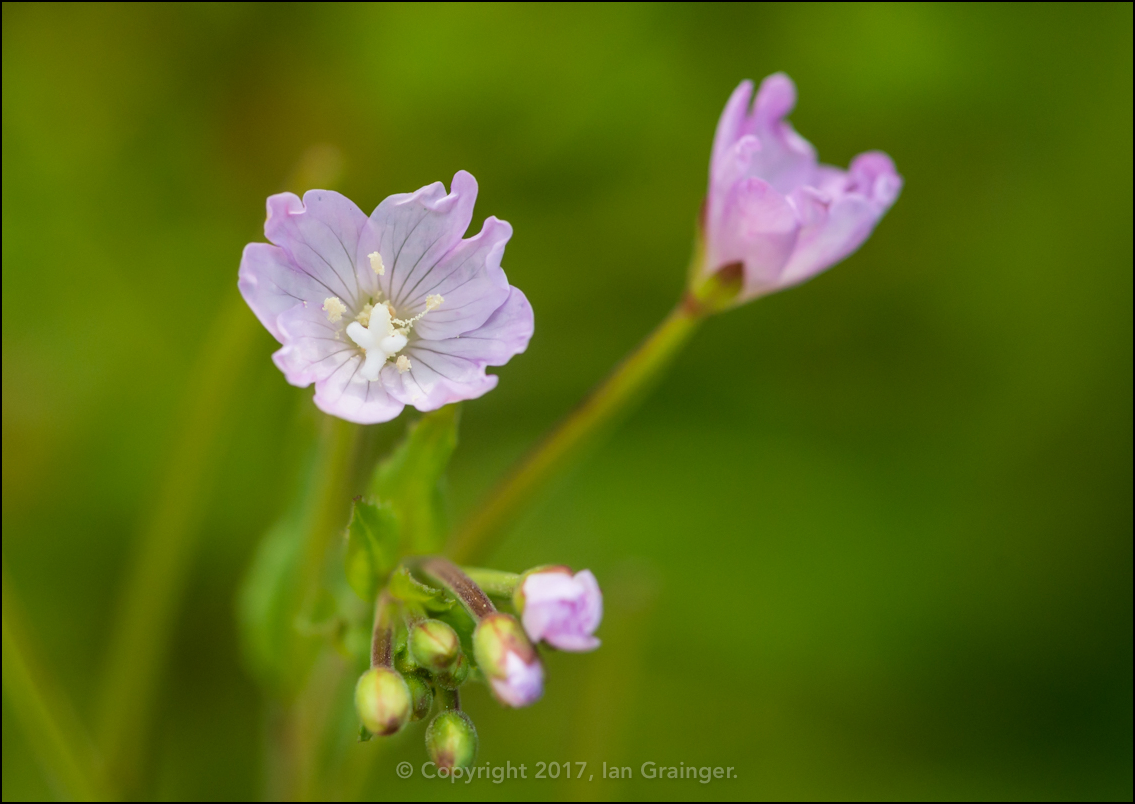 Willowherb - June 2017
...and these tall Willowherb (Epilobium) blooms...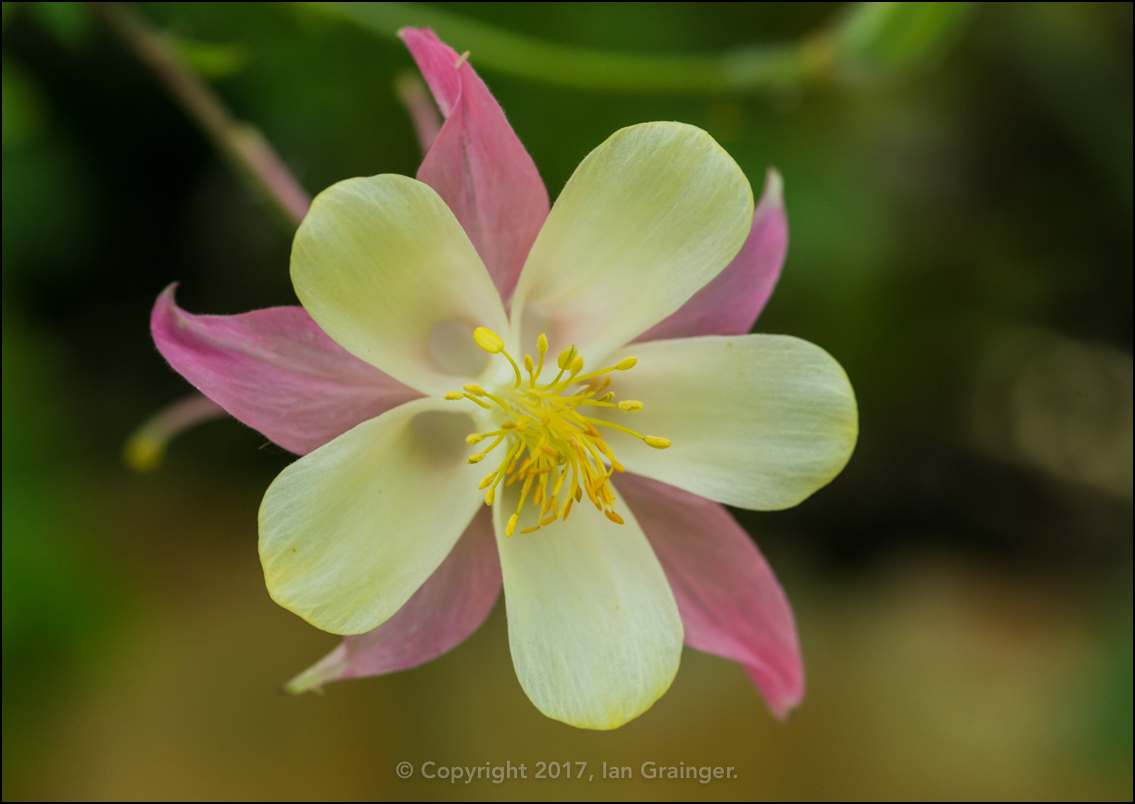 Aquilegia - June 2017
...and these Granny's Bonnet (Aquilegia) blooms...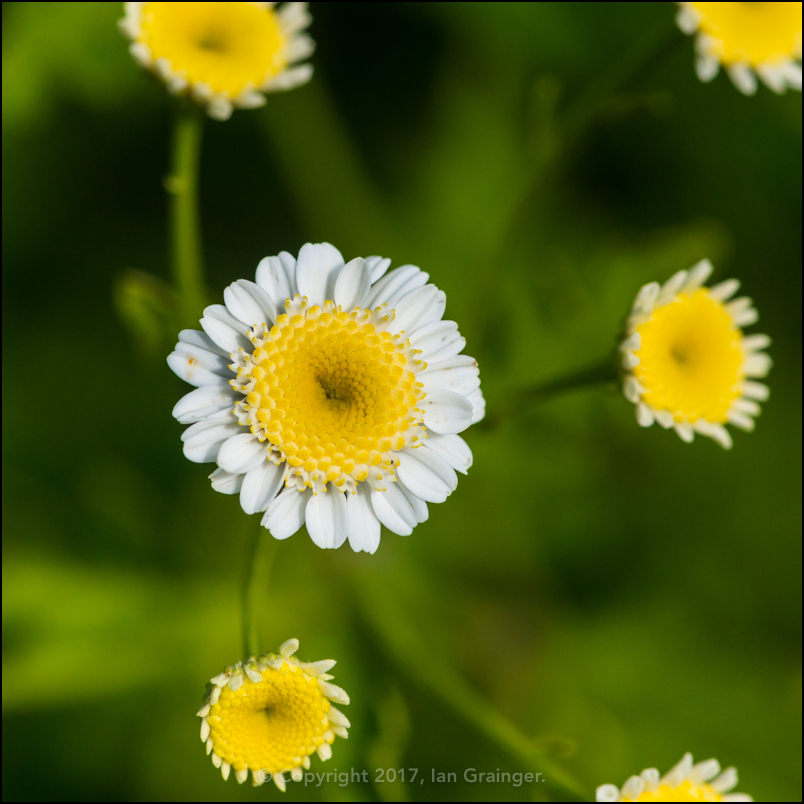 Feverfew - June 2017
...and these Feverfew (Tanacetum parthenium) blooms...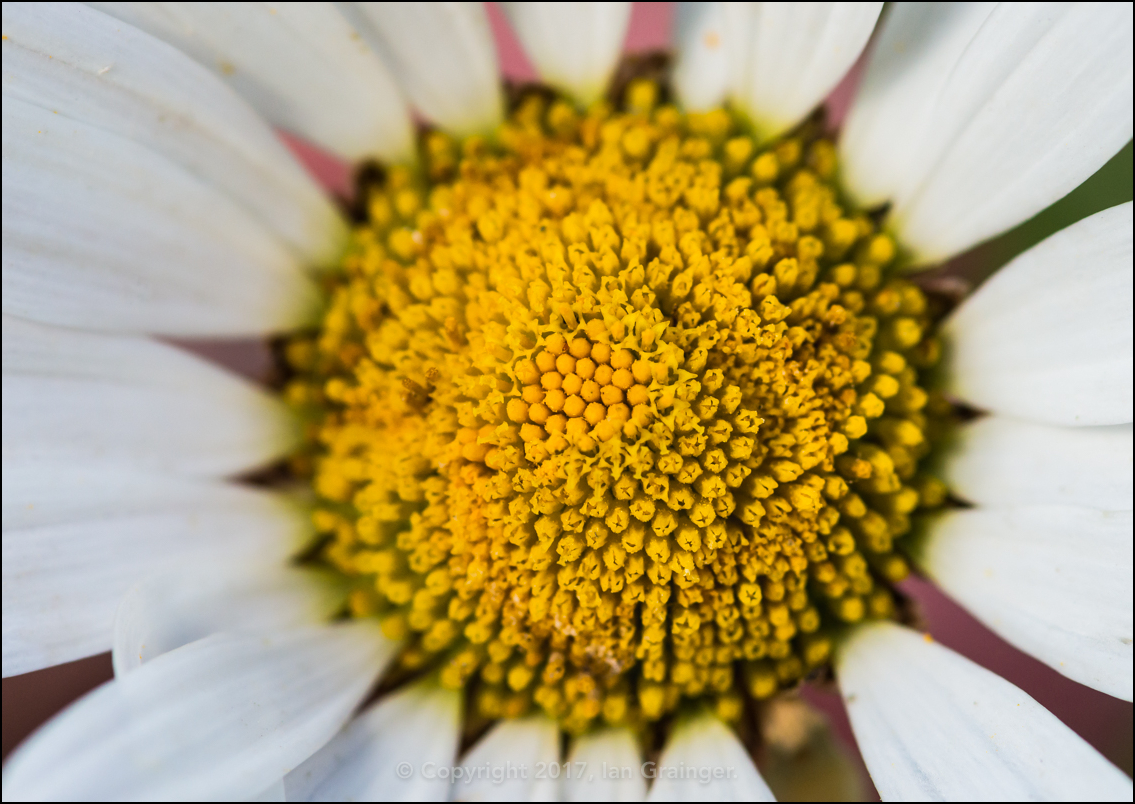 Oxeye Centre - June 2017
...and these Oxeye Daisy (Leucanthemum vulgare) blooms! Well, I'm sure you get the idea? Needless to say it's a miracle that any of the above shots are anywhere near in sharp focus.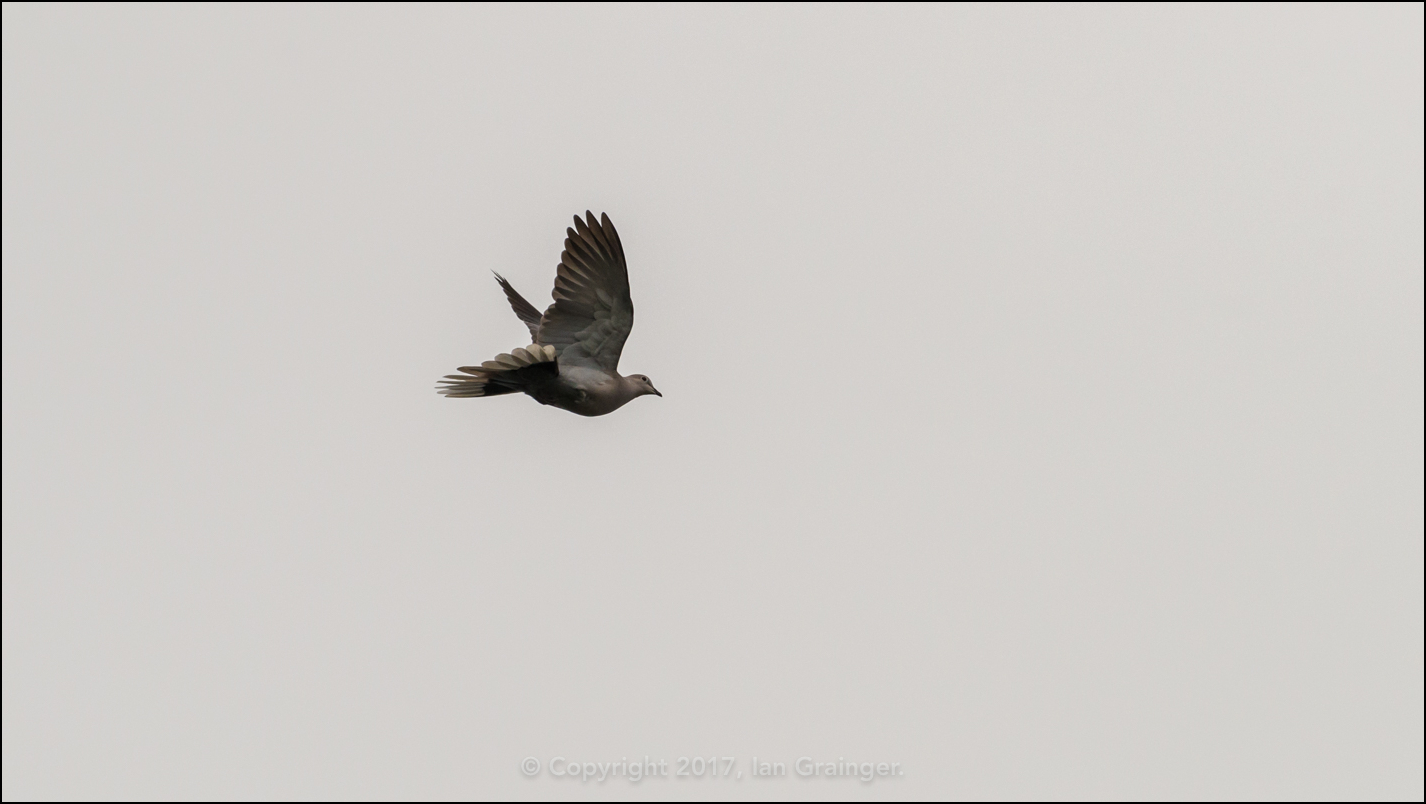 Collared Dove - June 2017
Getting rather tired of shooting blurry macro images, I pointed my lens skywards, in search of some feathered friends. However, there were even problems in that department! The birds were basically whizzing through the sky like they were jet propelled! This Collared Dove (Streptopelia decaocto) was almost out of sight by the time I'd pointed my lens at it.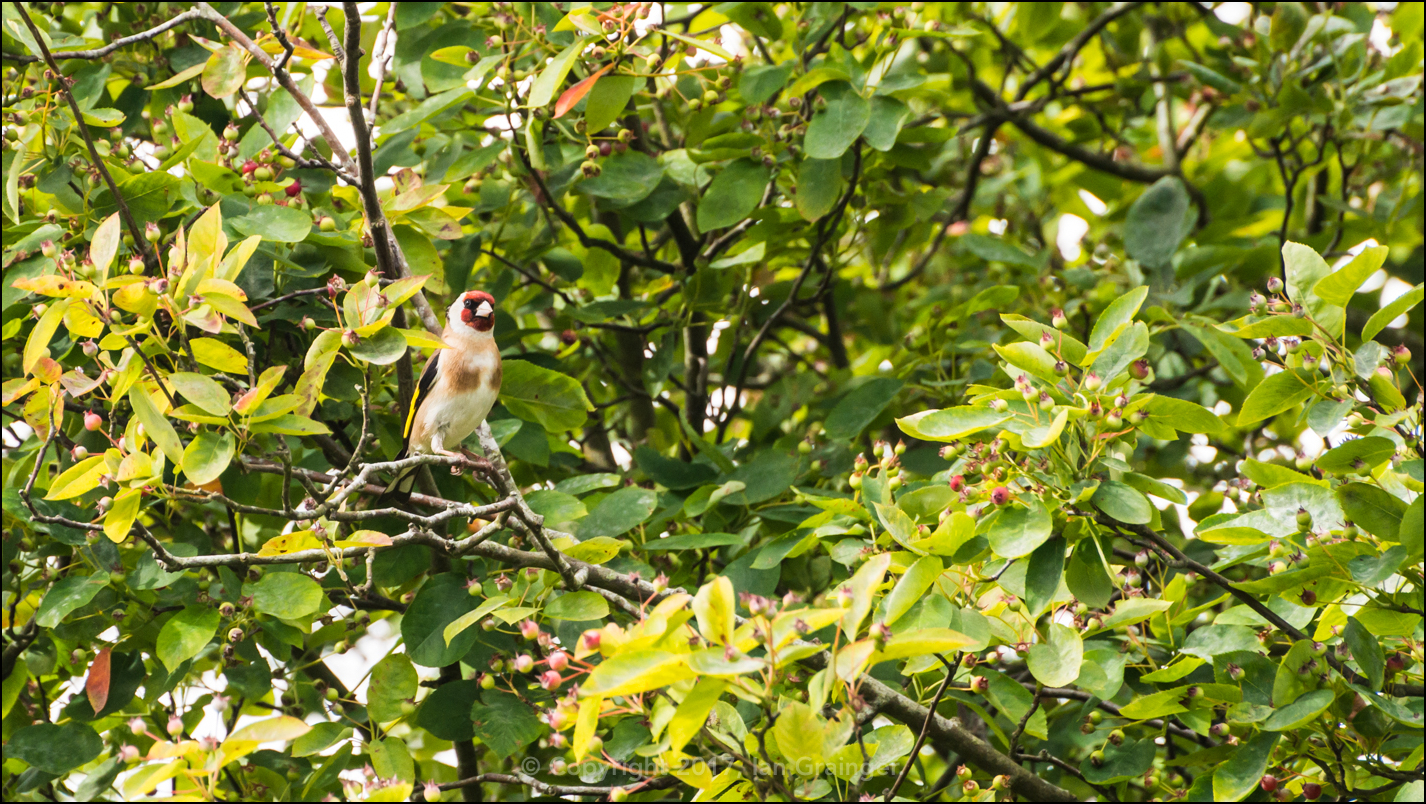 Goldfinch - June 2017
However, as the Amelanchier Tree was just starting to get berries, it was attracting a few visitors, like this Goldfinch (Carduelis carduelis)...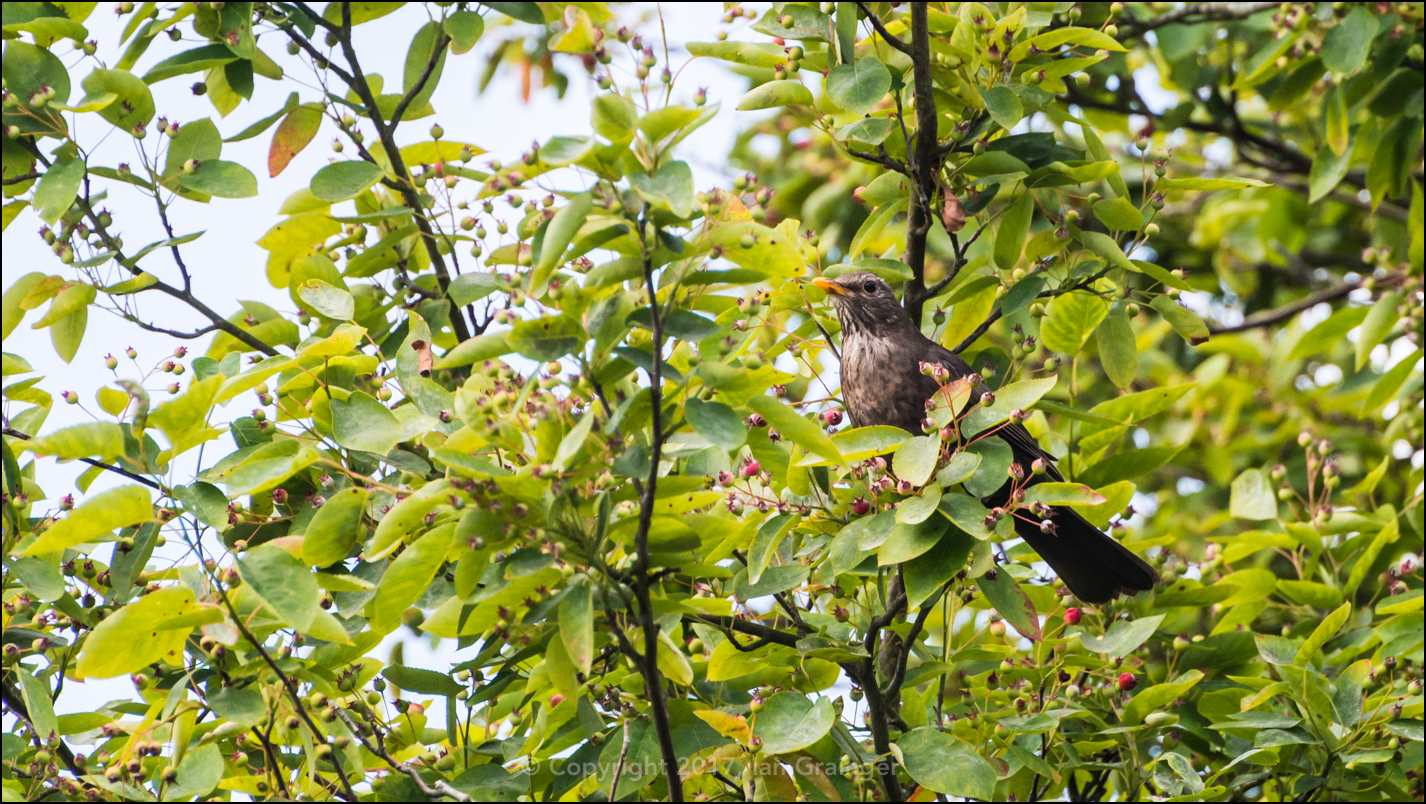 Waiting Blackbird - June 2017
...and this Blackbird (Turdus merula).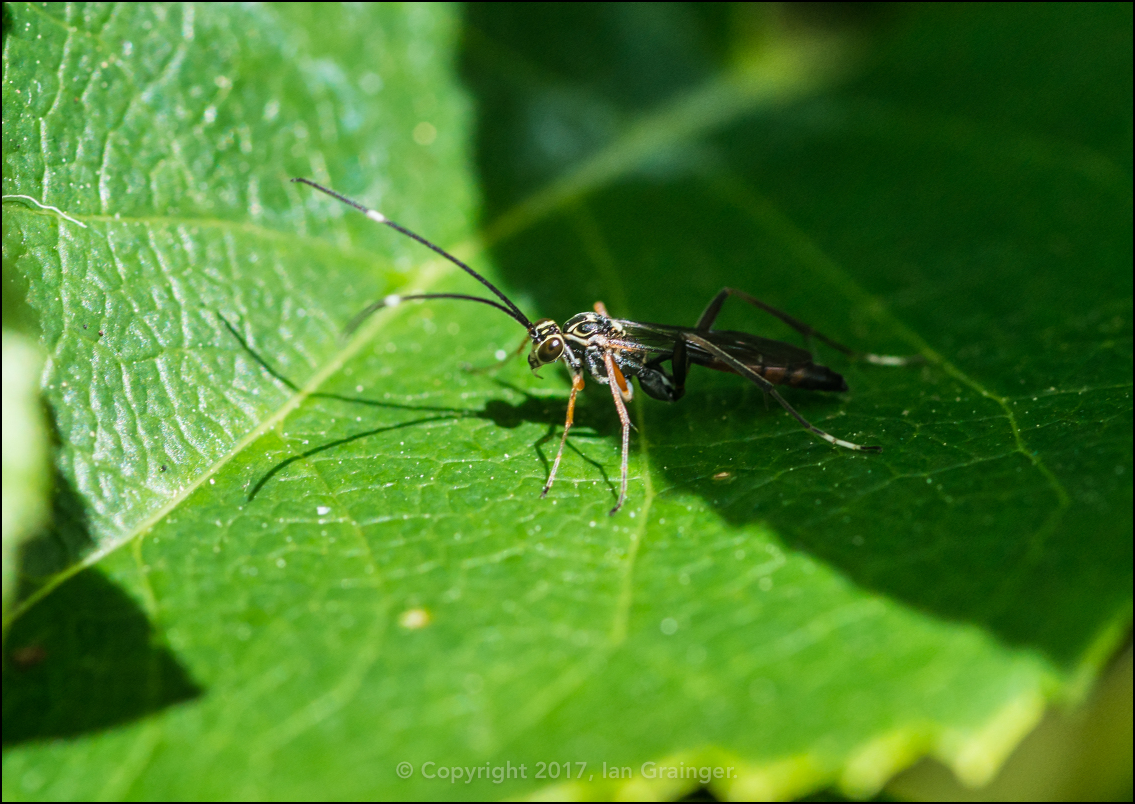 Ichneumon - June 2017
The wind eventually died down somewhat and allowed me to go in search of insects. I came across this little Ichneumon Wasp hiding in the shadows of a Hydrangea bush...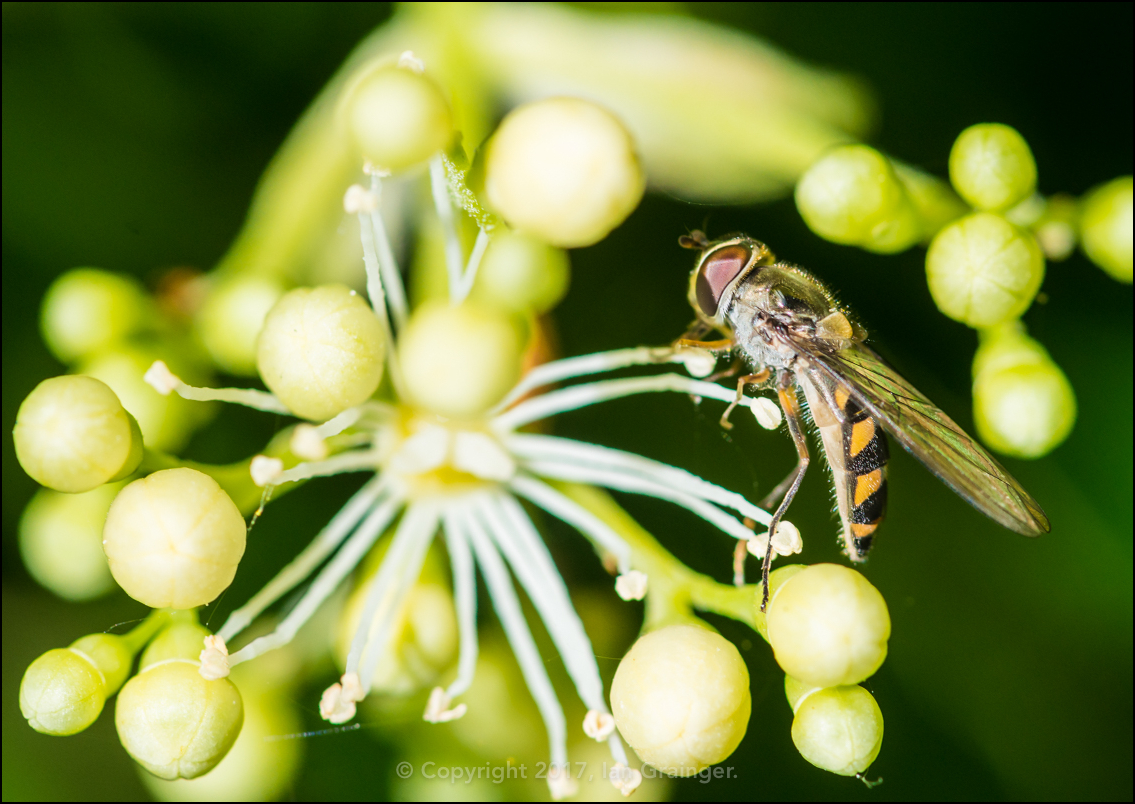 Pollen Patriot - June 2017
...and this Hoverfly (Syrphidae) feasting on the pollen of the same bush.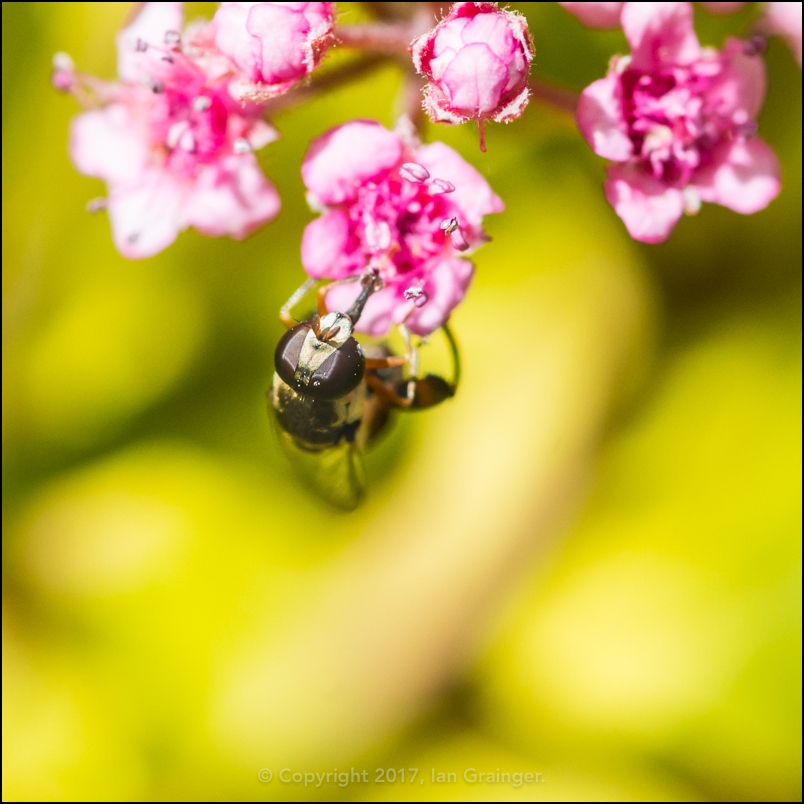 Picking Pollen - June 2017
Meanwhile, this Hoverfly preferred the pretty pink blossom of a Magic Carpet (Spiraea japonica) bush.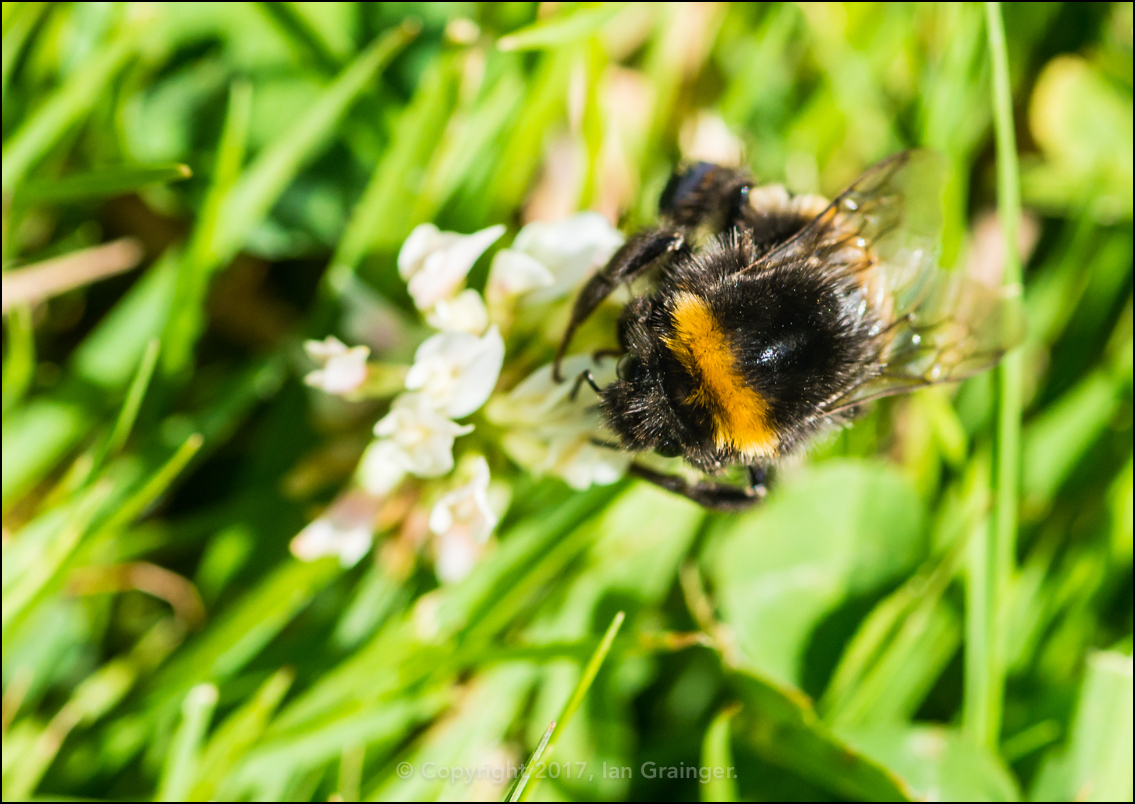 Bumbler - June 2017
This Bumblebee (Bombus) was enjoying visiting just about every Clover (Trifolium) bloom in the lawn.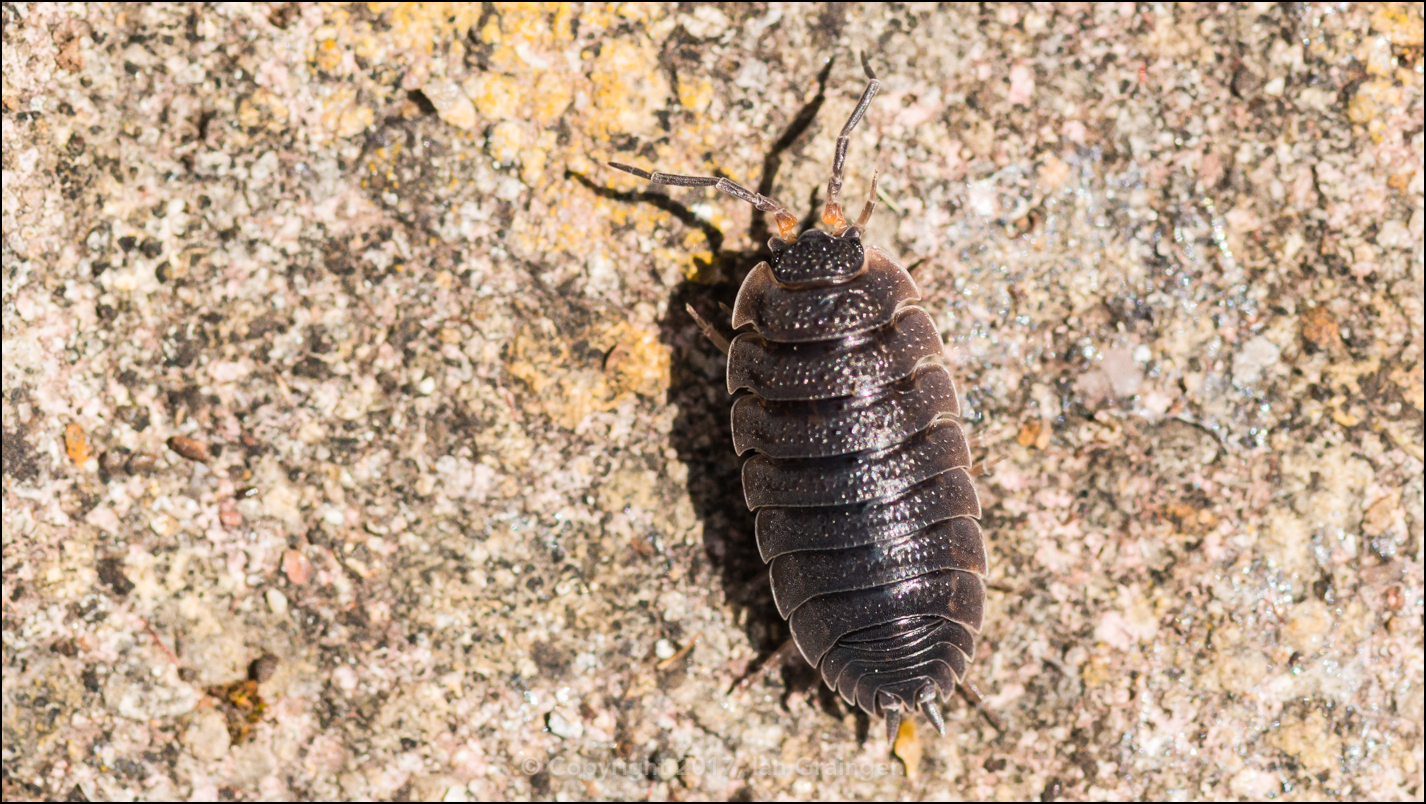 Woodlice - June 2017
While this Woodlouse made its way across the patio in search of something. I'm always struck by how much they look like little Armadillos!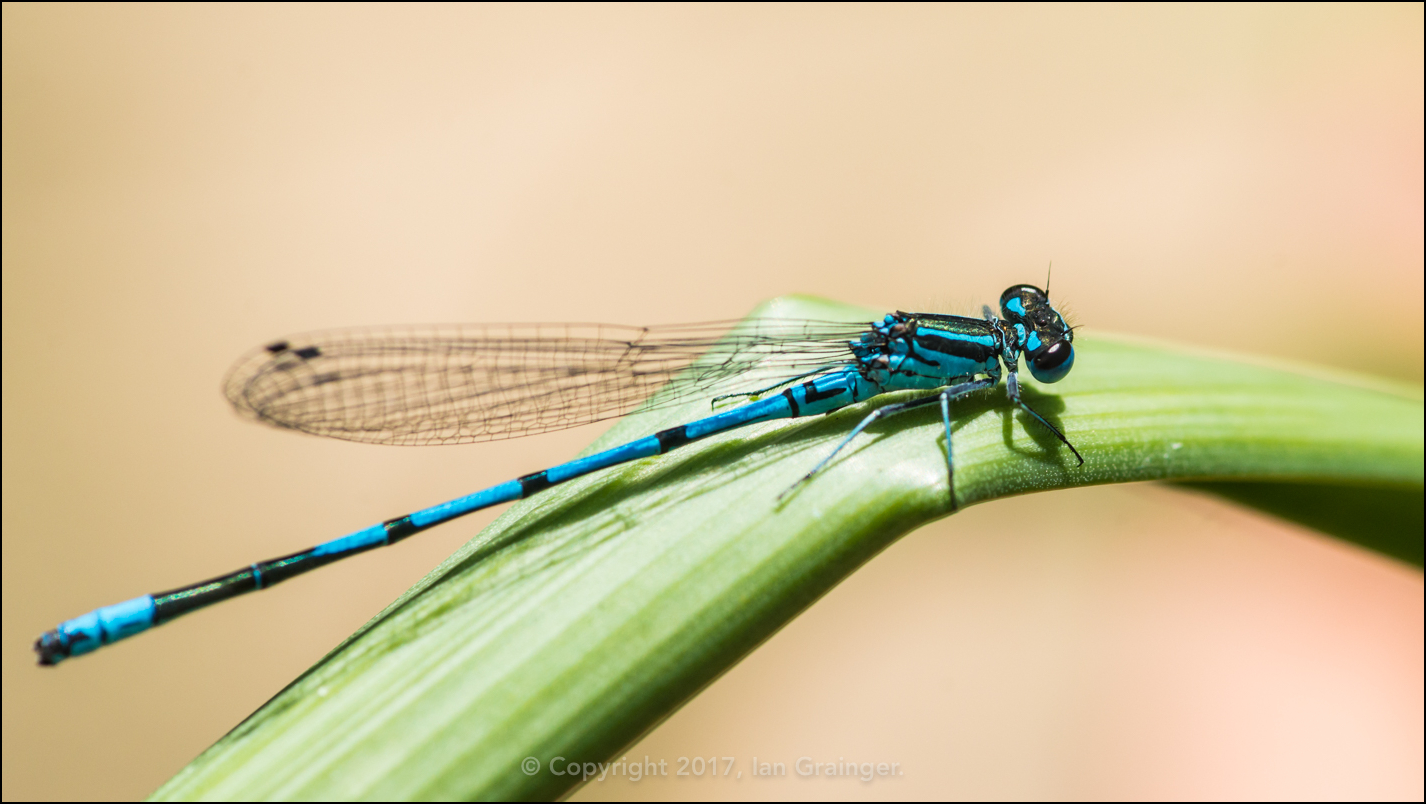 Blue Damsel - June 2017
Over in my garden this week I've had more Damselfly (Odonata) visitors. This blue specimen was enjoying sunning itself while sitting on the leaf of a Daylily.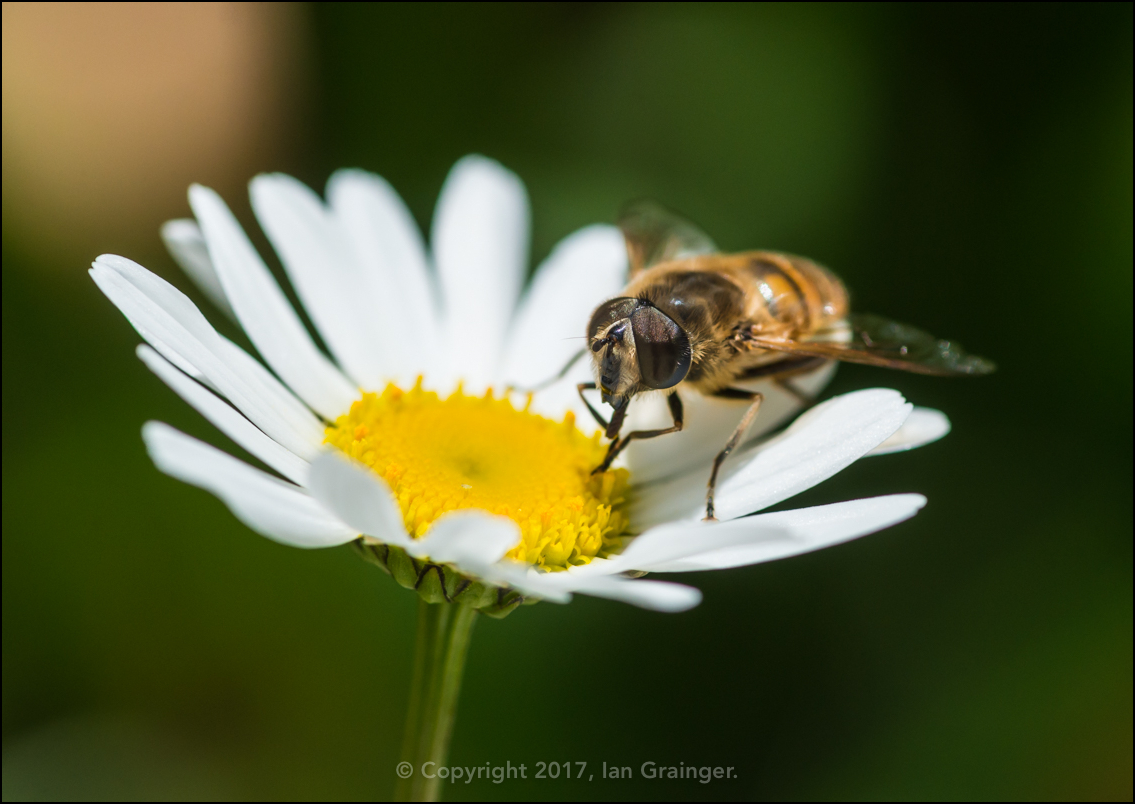 Chamomile Collector - June 2017
The garden was also buzzing with Hoverflies, this one collecting pollen from a Corn Chamomile (Anthemis arvensis) bloom.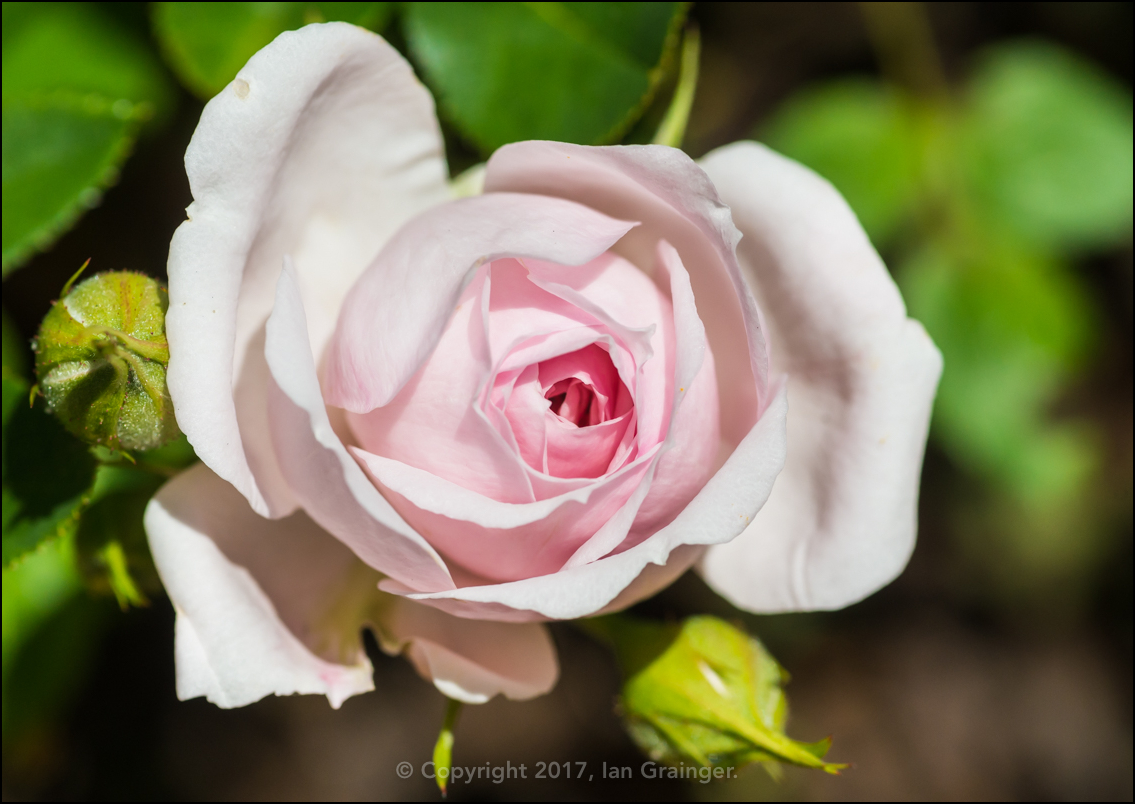 Pink Patio Rose - June 2017
New flowers to my garden for this week included another Rose, this time a patio variety that I don't know the name of.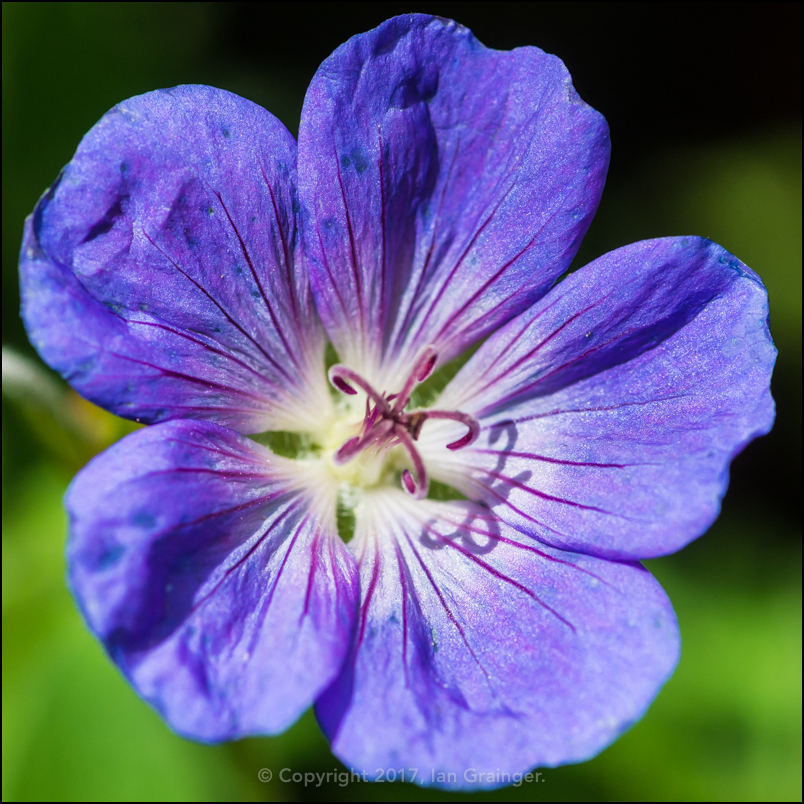 Rozanne - June 2017
The lovely purple / blue hues of Geranium 'Rozanne' had once again returned, and were looking as beautiful as ever.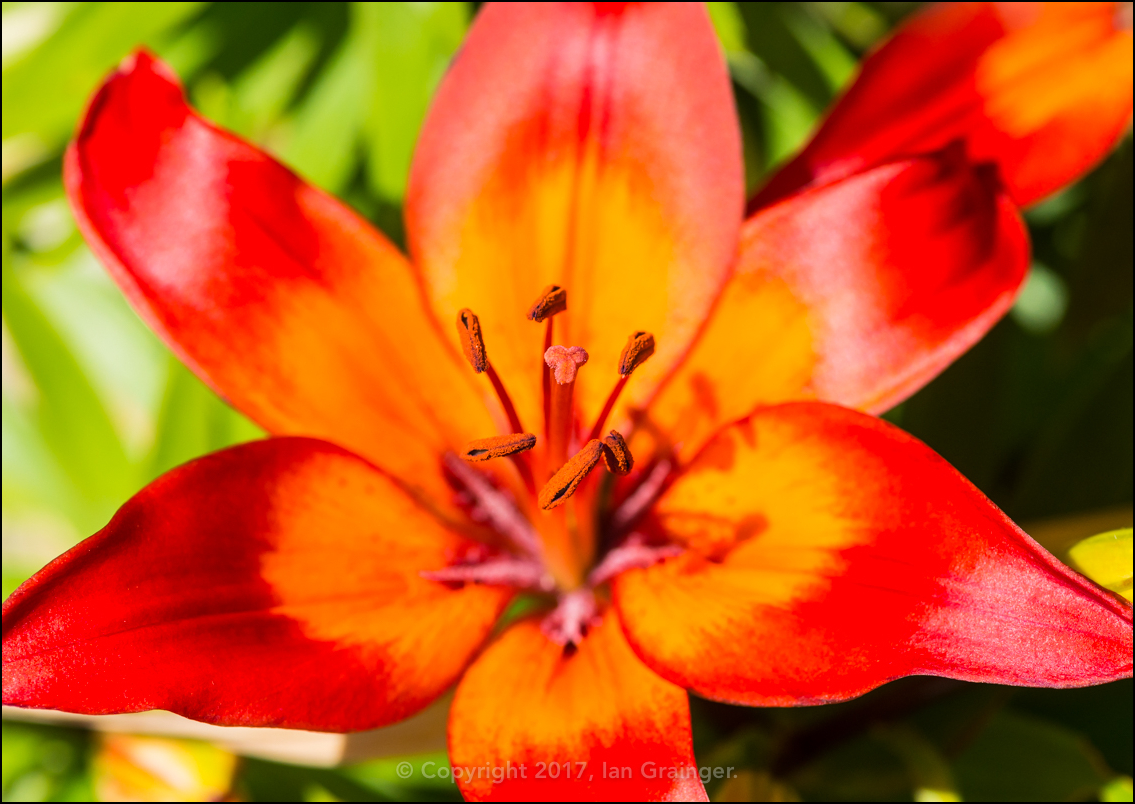 Vesuvius - June 2017
I also had an explosion of hot colours with this Asiatic Lily 'Vesuvius' (Lilium)...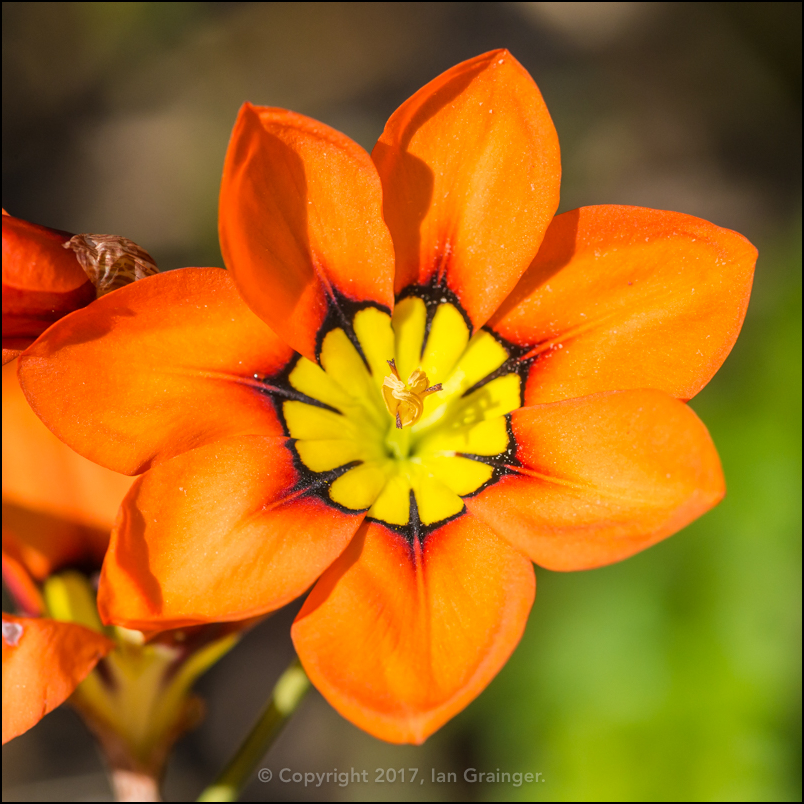 Harlequin Flower - June 2017
...this Harlequin Flower (Sparaxis)...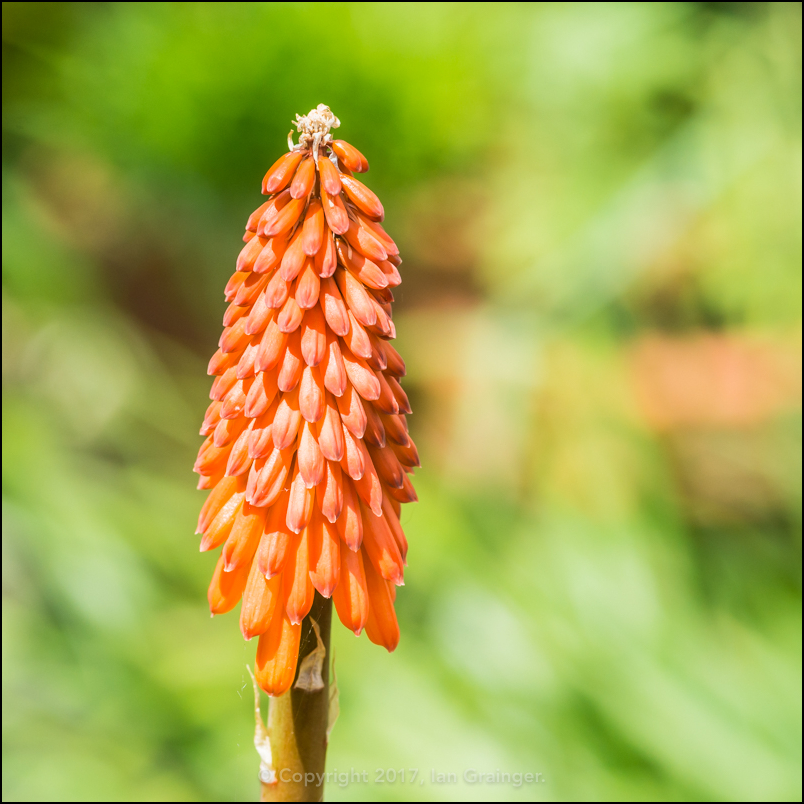 Red Hot Poker - June 2017
...and this Red Hot Poker (Kniphofia) bloom.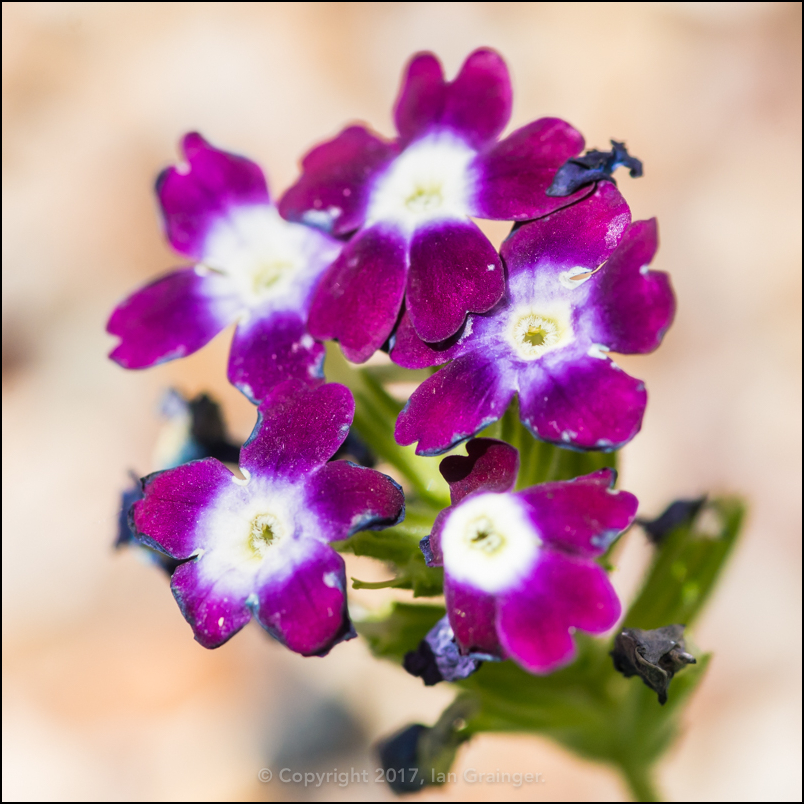 Verbena Quartz - June 2017
I was behind in planting up my hanging baskets, and some of my seedlings had already begun flowering, this Verbena 'Quartz' being a prime example.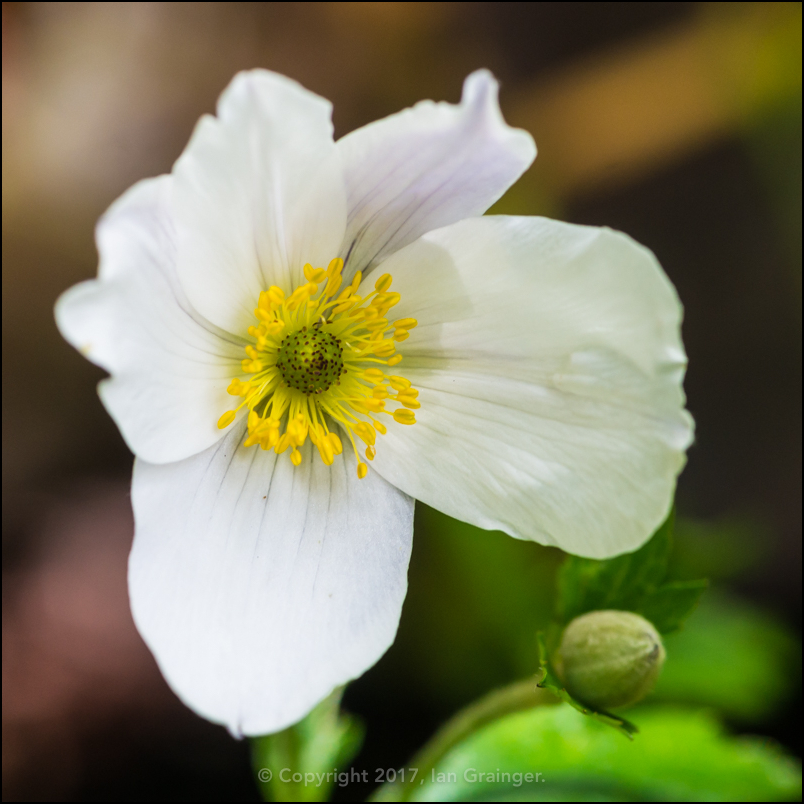 Wild Swan - June 2017
Lastly in my garden, a much anticipated flower had arrived, that of my Anemone 'Wild Swan' (Anemone nemorosa) and what a gorgeous flower it was.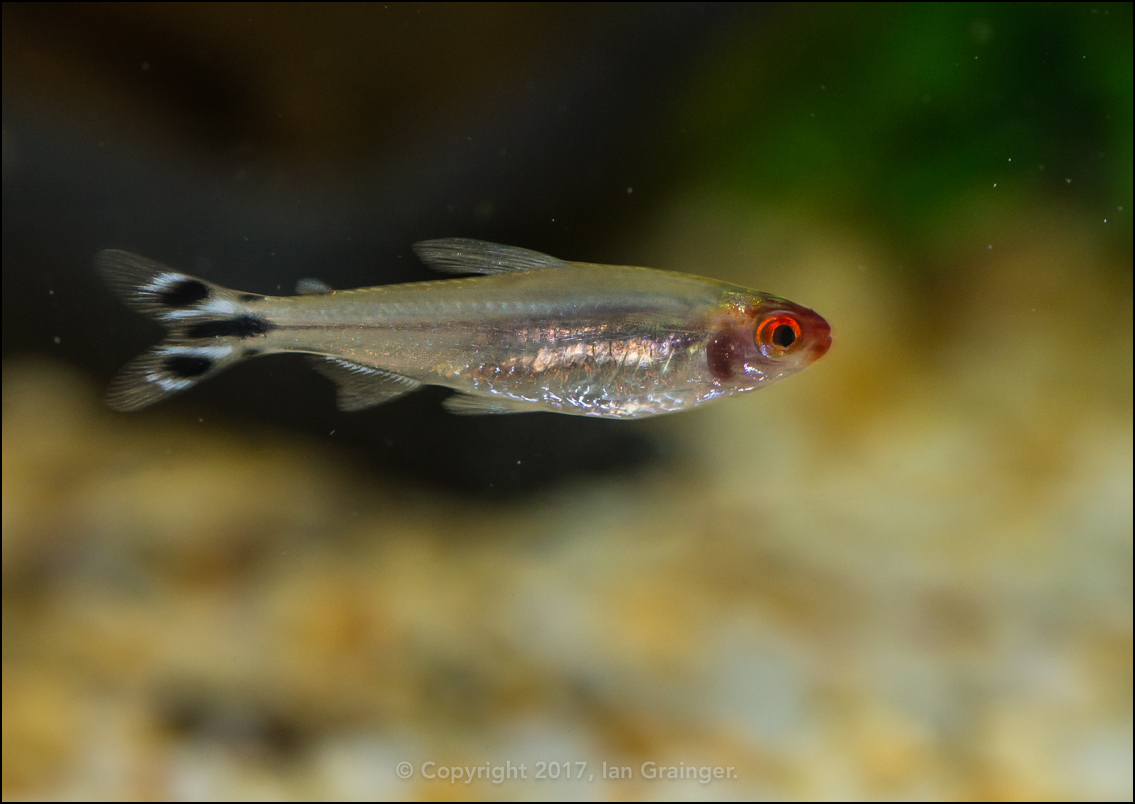 Rummy Nose Tetra - June 2017
Finally, I thought I'd share an image of one of my fishy friends. This is one of my school of eight Rummy-nose Tetras (Hemigrammus rhodostomus). I'm finding it ridiculously difficult to get decent photos of my finned companions, so I think I'll make the inclusion of one of my fish a regular feature of my weekly posts. Hopefully the challenge will help me get more accomplished at capturing them.
So, this week I chose Escallonia as my Image of the Week, mainly because it was such a challenge to get a sharp shot of a flower in such windy conditions, at one point I thought it would be the only image I'd be posting this week...