Winging Woodpigeon - June 2017
So the UK has been in the grips of a heatwave for the last week, and temperatures have steadily rose upwards until they topped 30C in the South of England. Hence, lots of blue skies, lots of sunshine, and lots of unbearably hot days.
This meant taking it easy in the sun, and led to quite a few images being taken from a nice shady bench in dad's garden this week, watching the birds as they flew overhead.
I loved how I caught this Woodpigeon's (Columba palumbus) head just poking out behind the beating wing.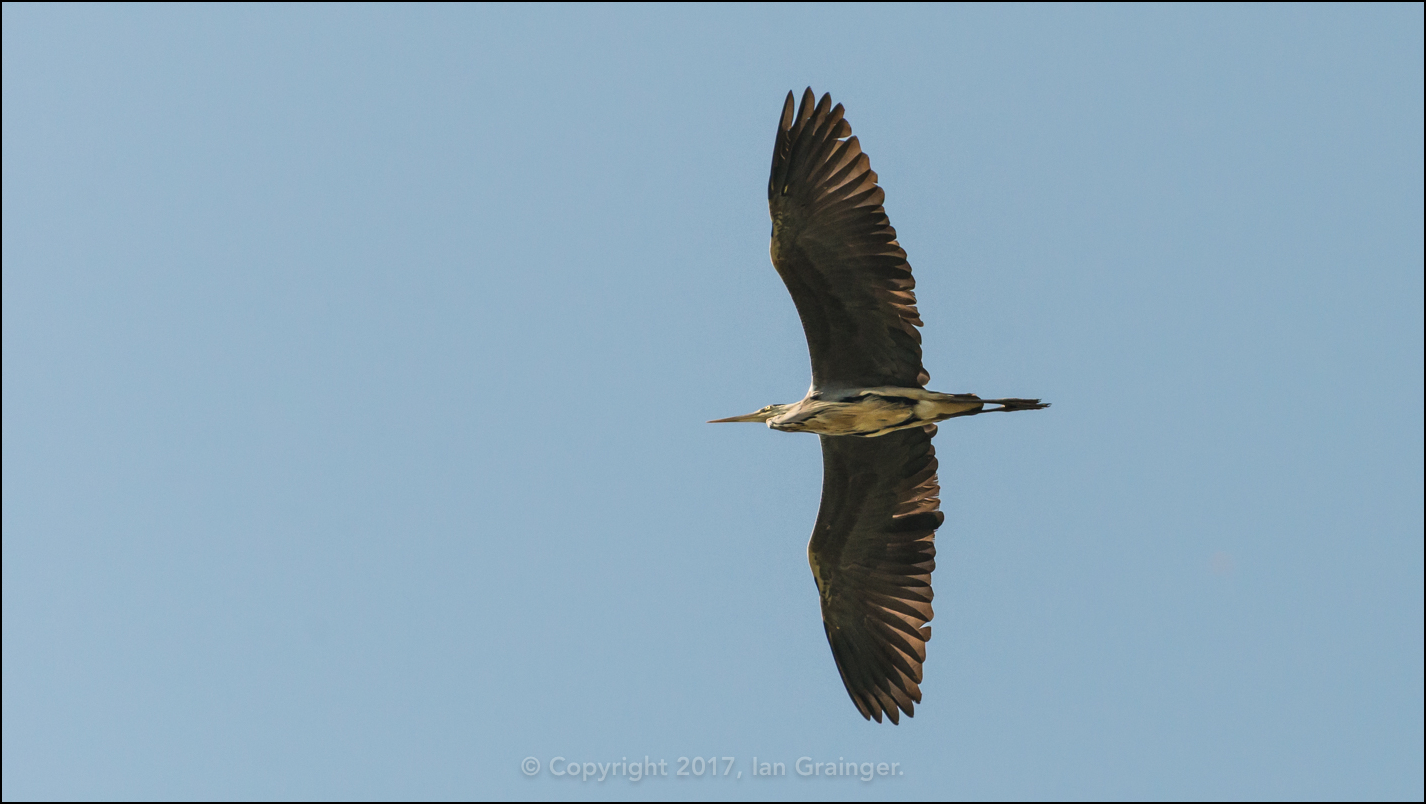 Grey Heron - June 2017
I was very pleased to encounter this Grey Heron (Ardea cinerea) flying overhead, making its way to the nearest water source for a spot of early morning fishing I suspect.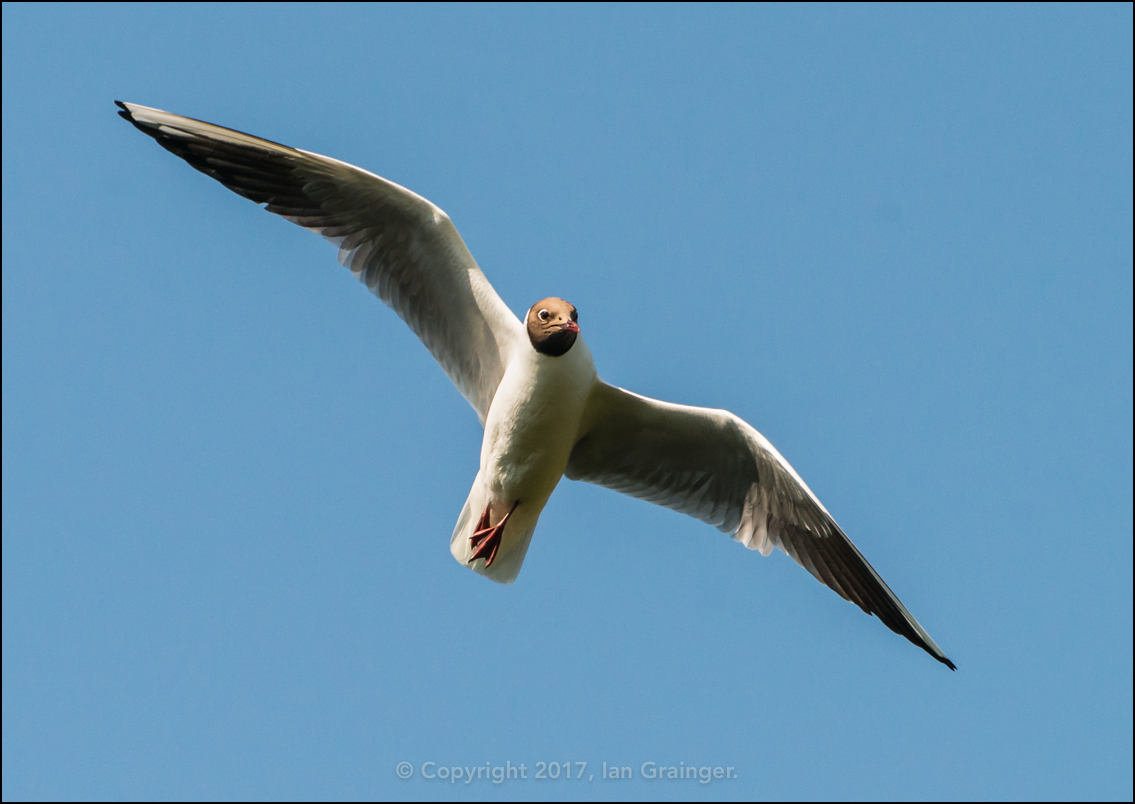 Black Headed Gull - June 2017
The Black Headed Gulls (Chroicocephalus ridibundus) seemed more content to circle the lawn, waiting for an opportune moment to swoop down and grab some bread.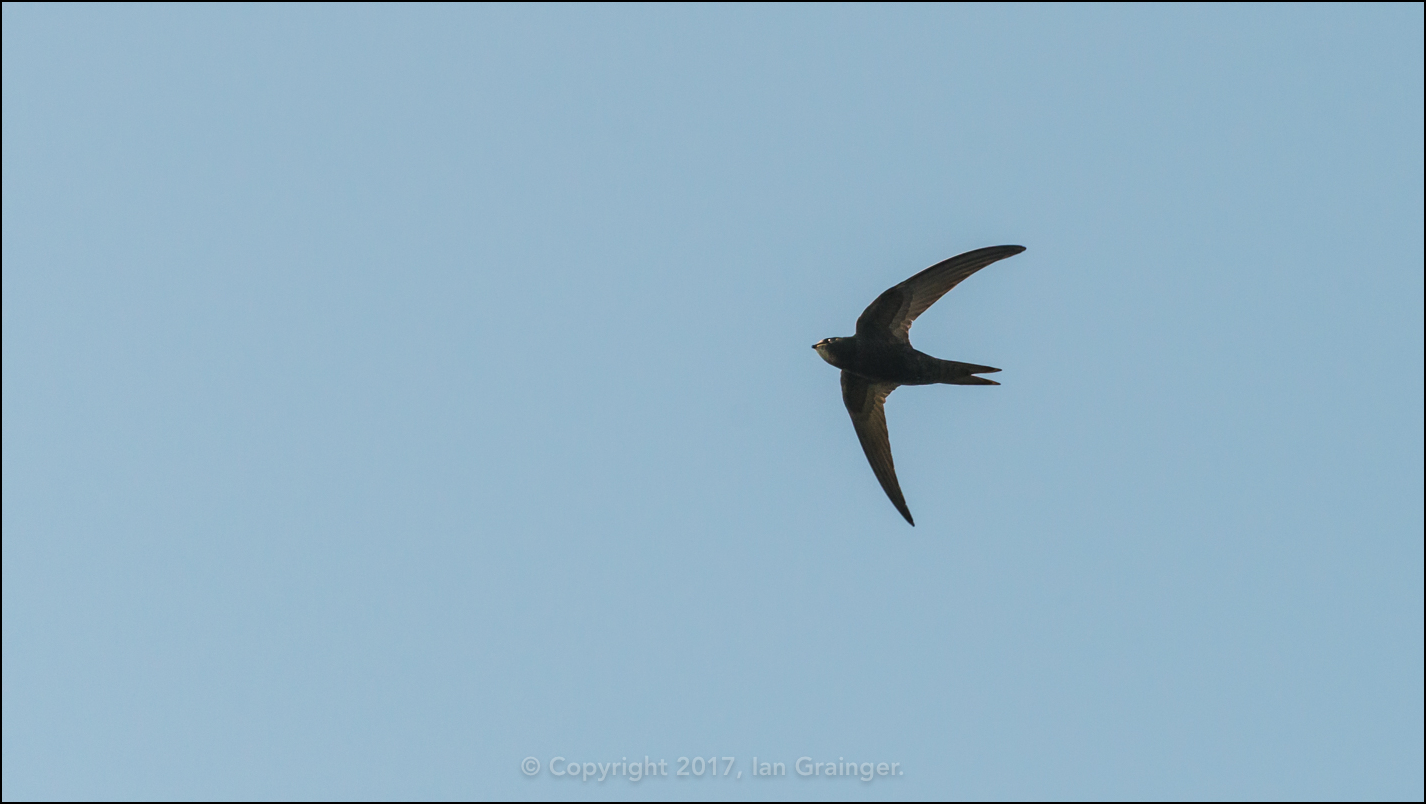 Swift Silhouette - June 2017
Just like last week, the Swifts (Apus apus) were flying low enough to grab some half decent photographs, although you have to zoom in close to see that they're more than just silhouettes.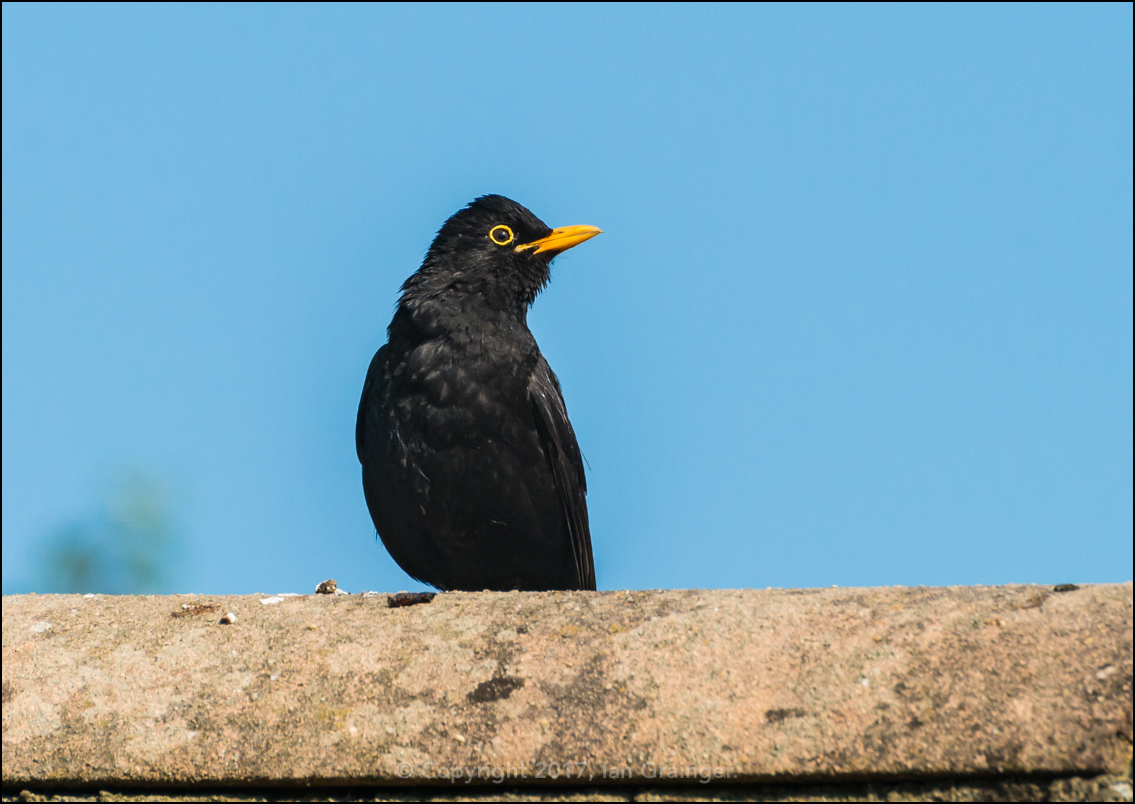 Sparkling Eye - June 2017
A pair of Blackbirds (Turdus merula) kept me amused for quite some time, as first this male posed on a nearby rooftop...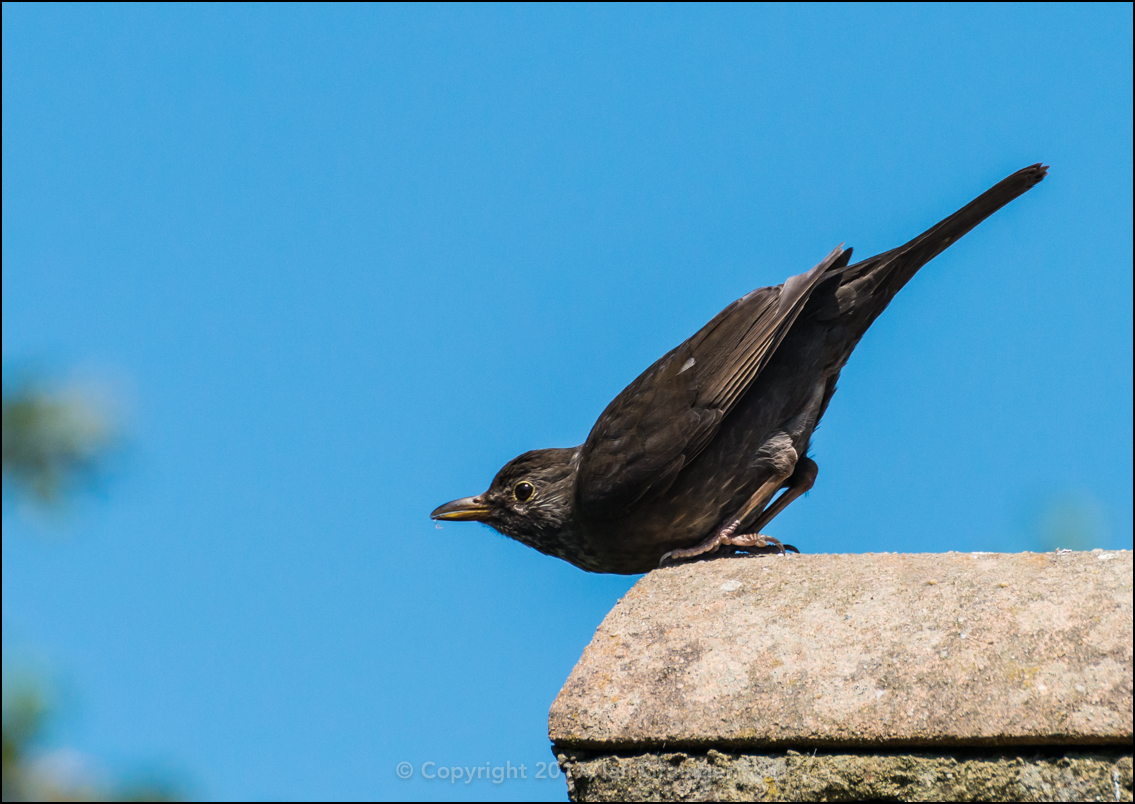 Ready for Departure - June 2017
...only to be chased away by this female.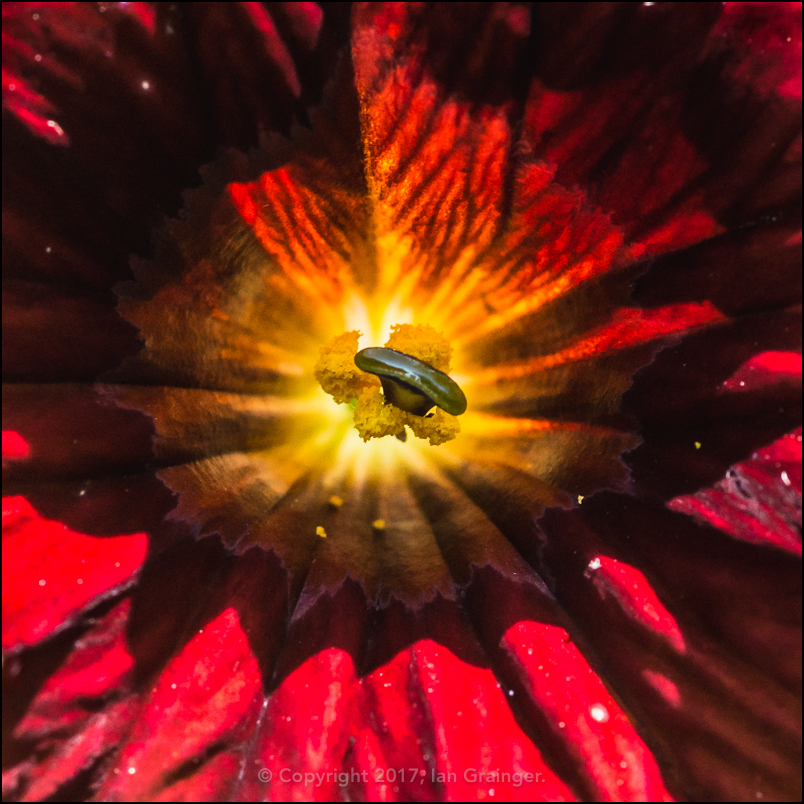 Salpiglossis Centre - June 2017
Eventually, my shady spot became sunny, so I moved around the garden looking for new flowers. Firstly I came across this red Salpiglossis bloom, which glowed from the inside as the sun passed through it.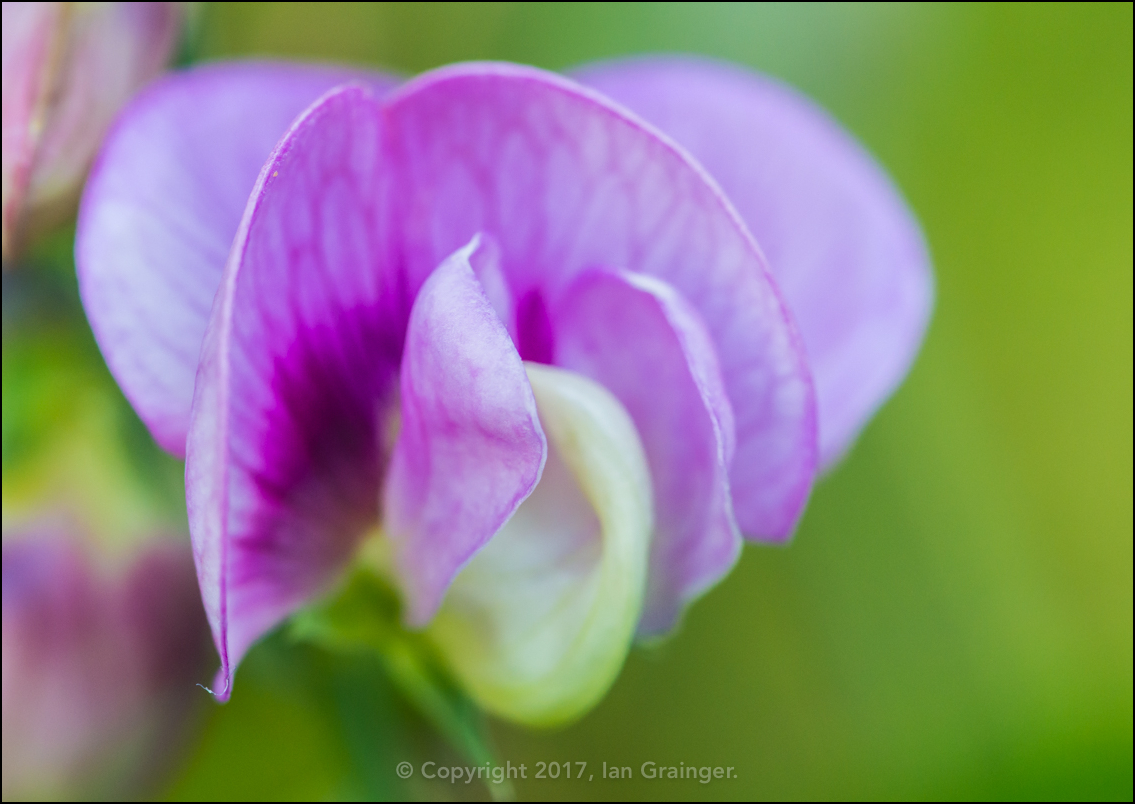 Sweet Pea Arrival - June 2017
Then I encountered my first Sweet Pea (Lathyrus odoratus) bloom of the year.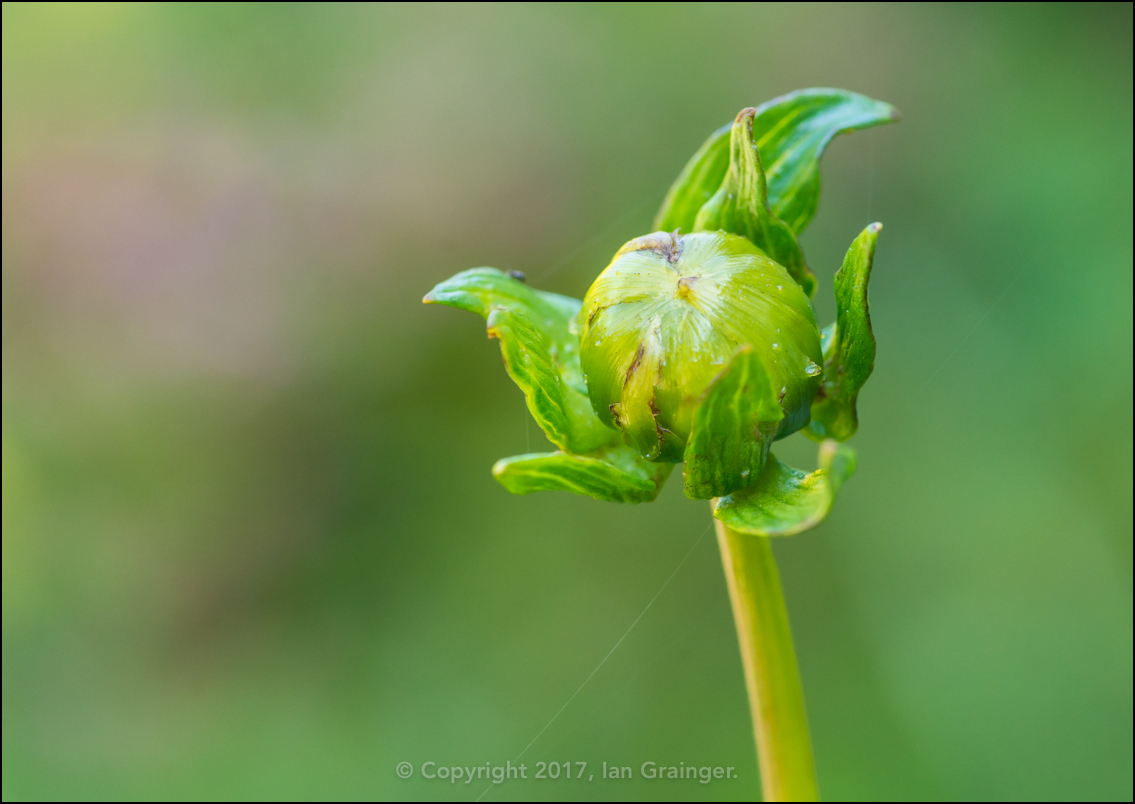 Budding Dahlia - June 2017
The annoying thing was that I also came across a Dahlia flower bud. Why annoying? Well, I'd split my Dahlias this year, and given half of them to dad. While he had buds on almost half of his plants, I didn't have any!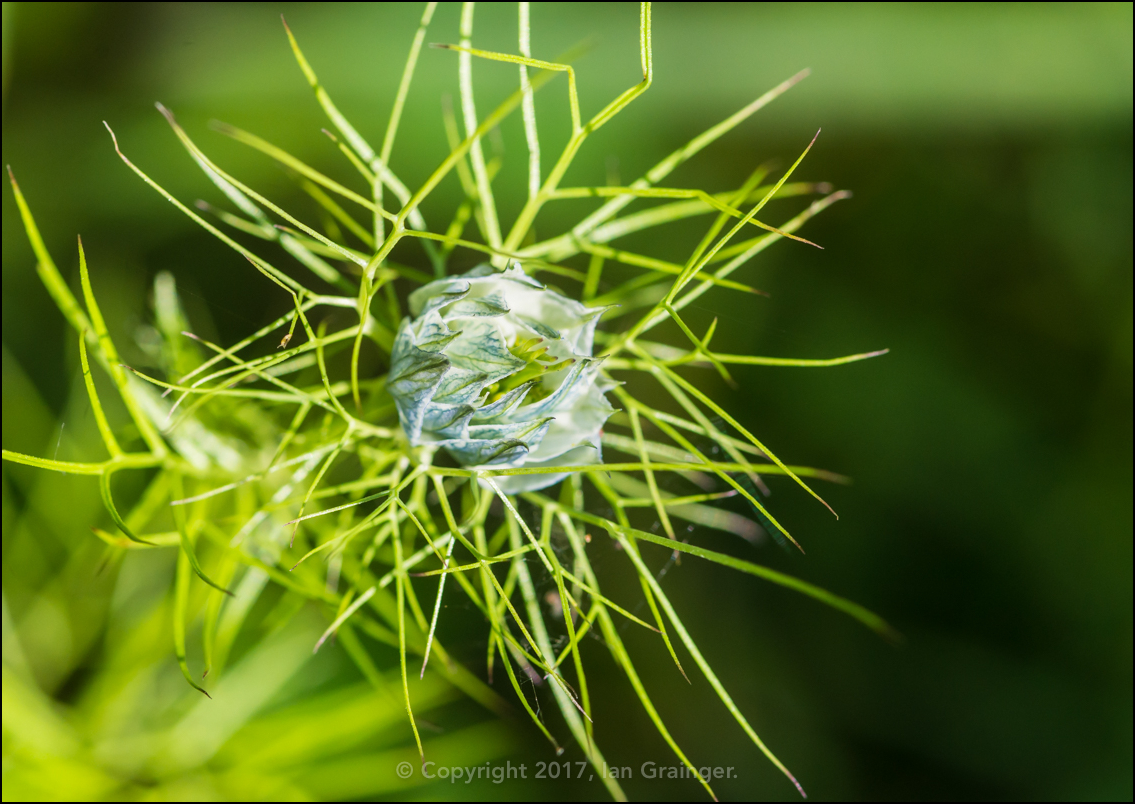 Nigella - June 2017
I looked in on the Love in the Mist (Nigella), but it was still a week or so away from flowering.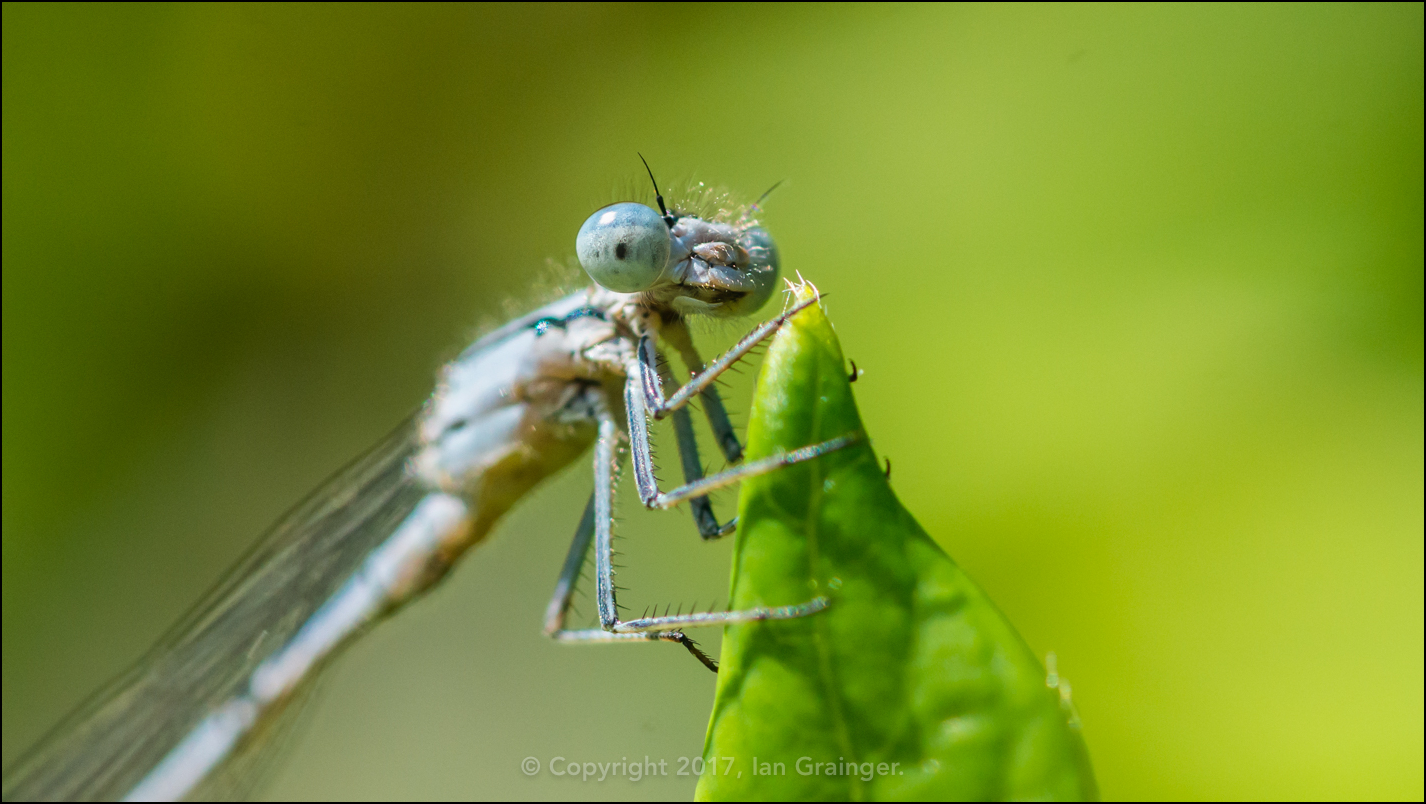 Beady Eye - June 2017
I'd just about given up looking for insects when I found this photogenic looking Damselfly (Odonata). With it being so hot, I'd expected to see lots of insect activity, but other than lots of Flies (Diptera), this was the only subject that caught my eye, but at least she smiled for the camera.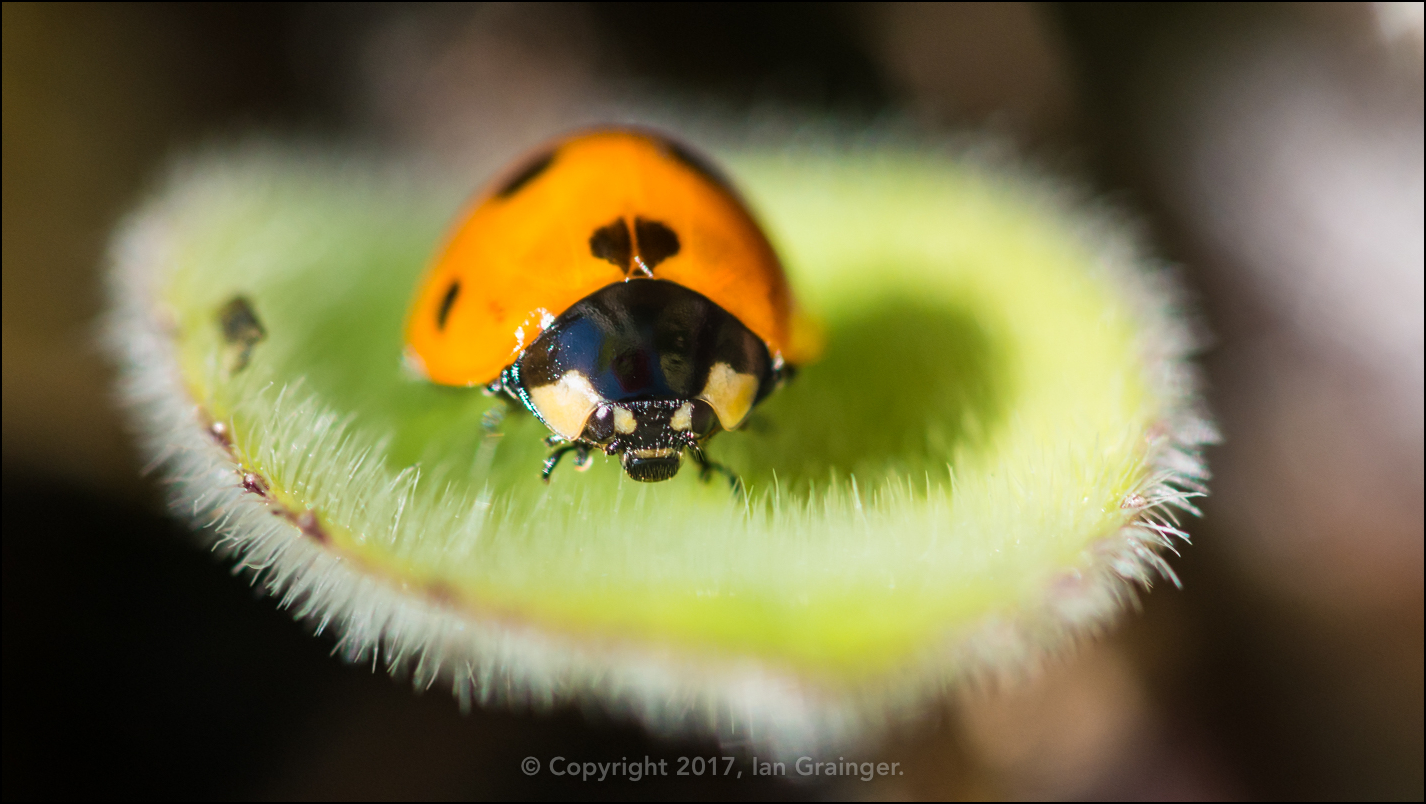 Seven Spot Lady - June 2017
It was a similar story over in my own garden this week too. The hot weather seemed to be even too hot for the insect population. This Seven Spotted Ladybird (Coccinella septempunctata) was one of only a handful of creatures I could find. Maybe it was more the heat getting to me, and my interest in tracking down these wee beasties than their lack of presence in the garden!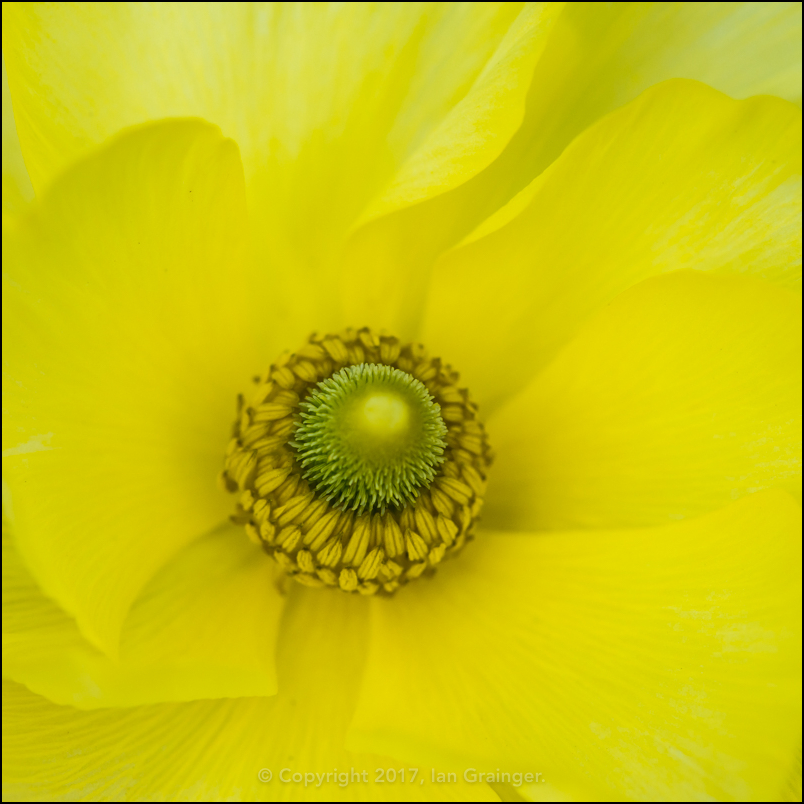 Persian Buttercup - June 2017
However, there were lots of new flowers opening up now that we'd slipped into summertime. This bright yellow Persian Buttercup (Ranunculus) was one of my favourites of the week.
Dutch Iris - June 2017
Not far behind it was this very pretty Dutch Iris (Iris × hollandica)...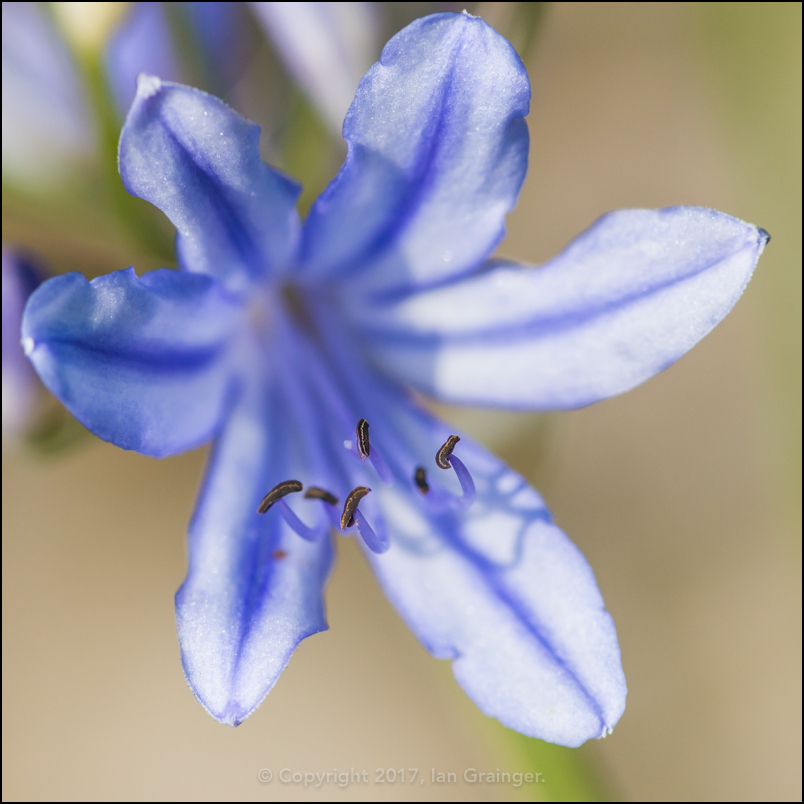 Agapanthus - June 2017
...which was then closely followed by this African Lily (Agapanthus).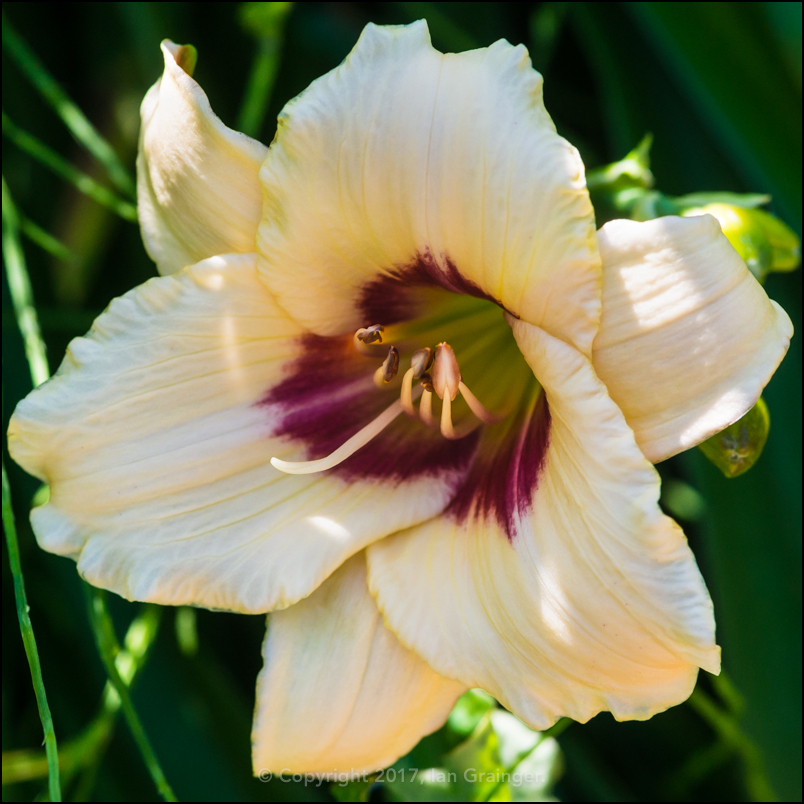 Dainty Daylily - June 2017
I also had lots of Daylilies (Hemerocallis) appearing, although, annoyingly, I'd forgotten the variety of this one.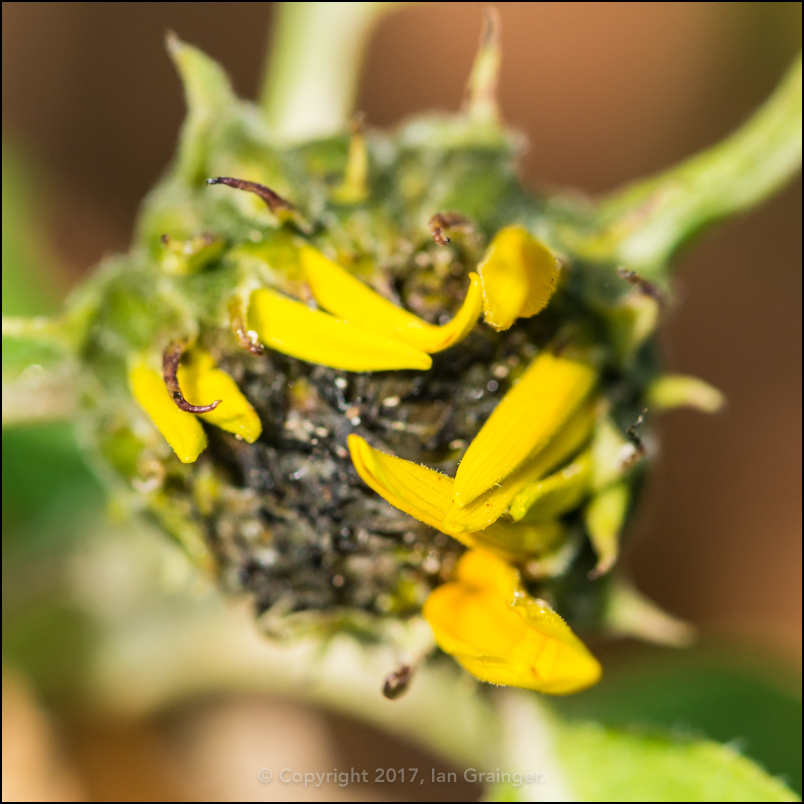 Sun Seeker - June 2017
It wouldn't be long before the Sunflowers (Helianthus) would be in bloom...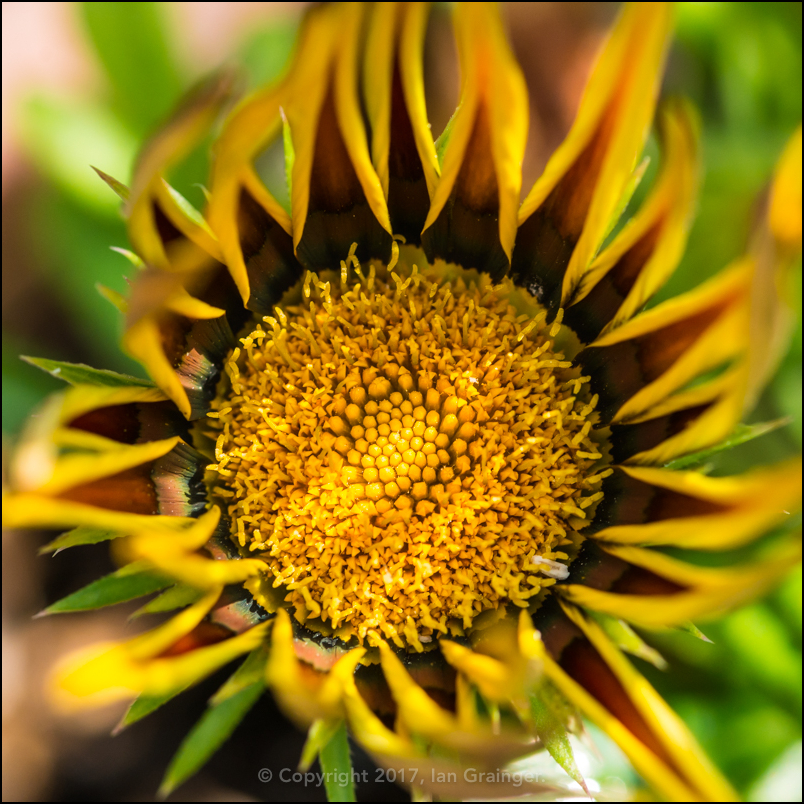 Tiger Stripes - June 2017
...and the Gazania 'Tiger Stripes' were close on their heals, if not a little ahead of them.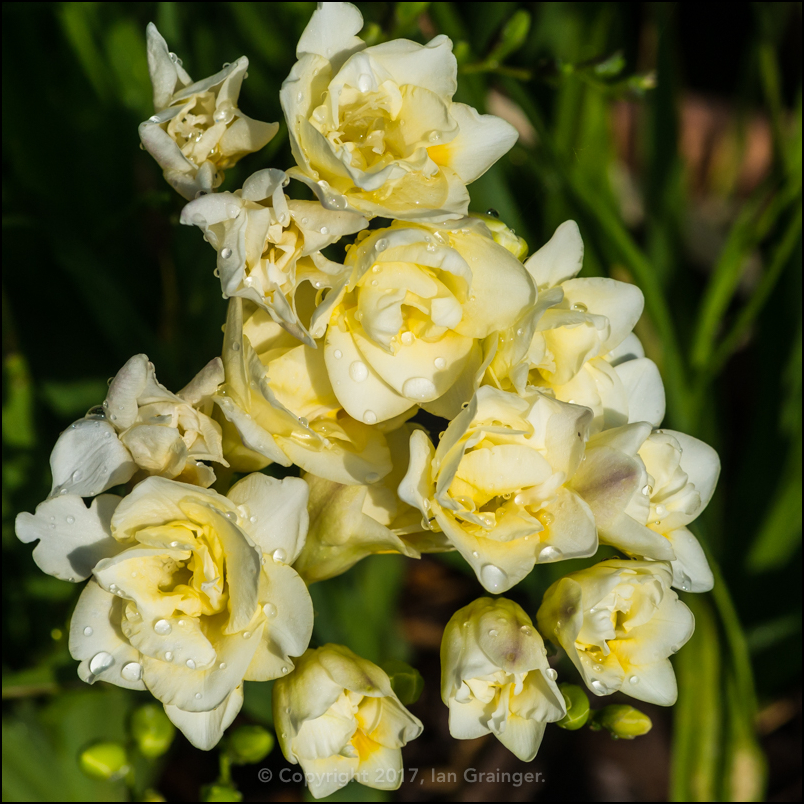 Double Freesia - June 2017
My multi-coloured mix of Double Freesias had all come up white so far, so that was a bit disappointing...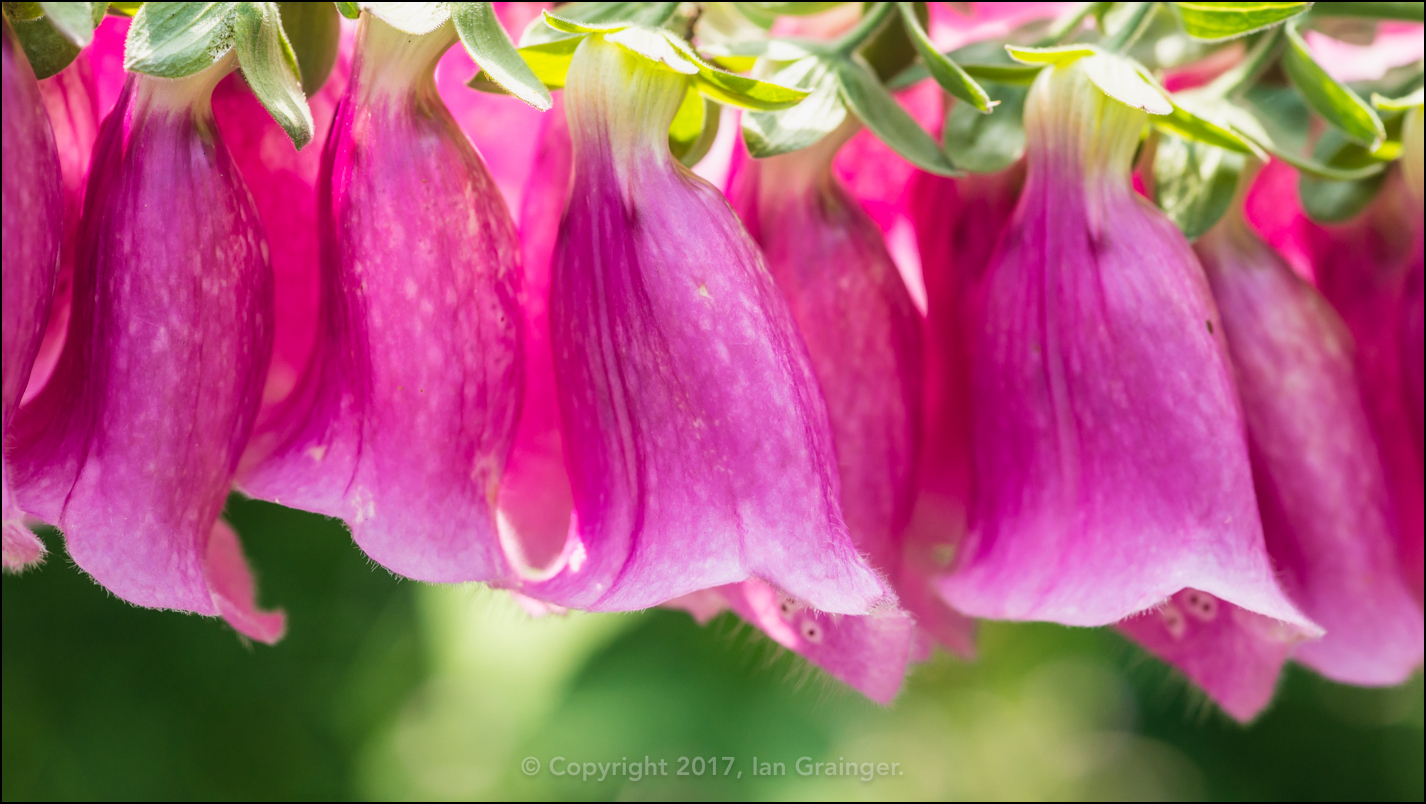 Foxglove Panorama - June 2017
...but after the wind of a couple of weeks ago had all but destroyed my Foxgloves (Digitalis), some of them were bouncing back, albeit in a horizontal, rather than vertical direction!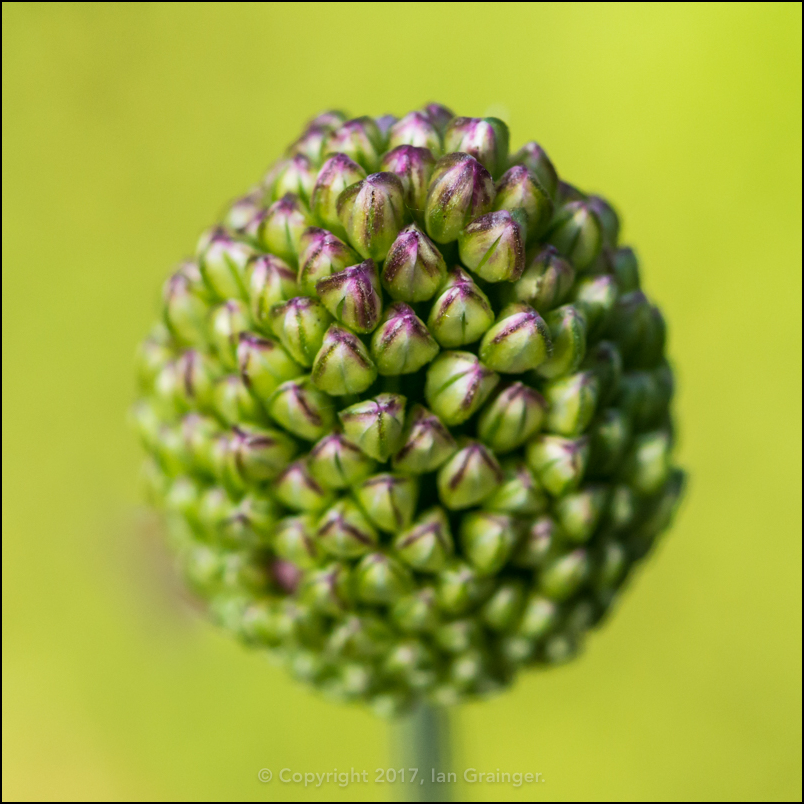 Drumstick Allium - June 2017
There were also some flowers that would be arriving shortly. Namely, the Drumstick Allium (Allium sphaerocephalon) were probably only a couple of weeks away...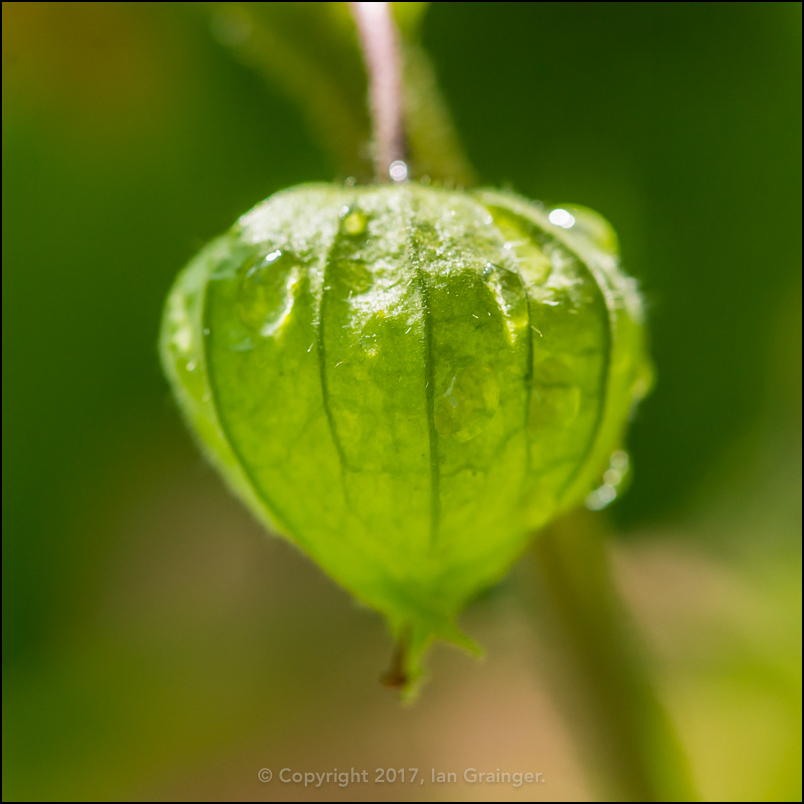 Chinese Lantern - June 2017
...and although I've never grown these Chinese Lantern (Physalis alkekengi francheti) plants before, they looked like they'd be colouring up soon...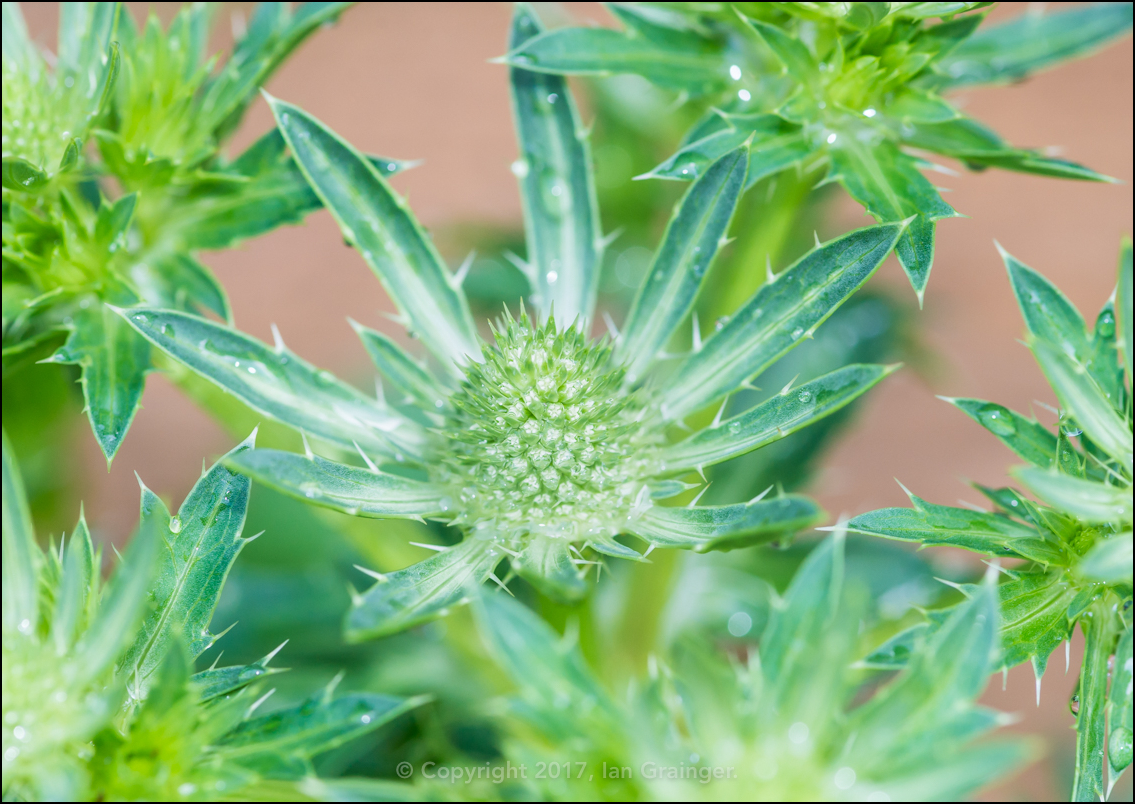 Sea Holly Surprise - June 2017
...and my smallest Sea Holly (Eryngium maritimum) surprised me by all of a sudden developing half a dozen or more flower spikes, despite being only about six inches tall.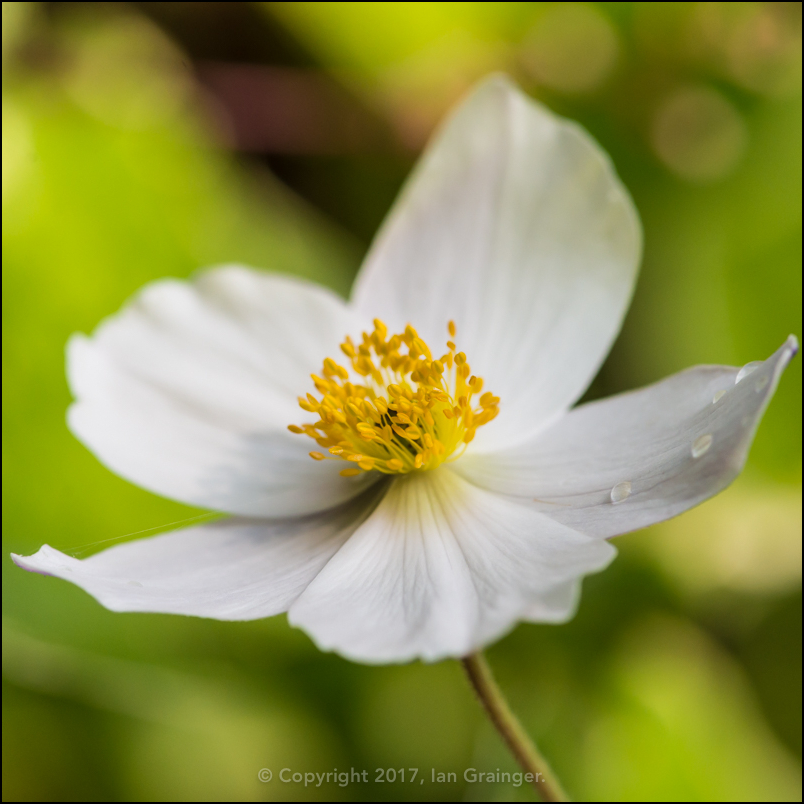 Wild Swan - June 2017
Meanwhile, my Anemone 'Wild Swan' (Anemone nemorosa) was still producing these wonderful pure white flowers...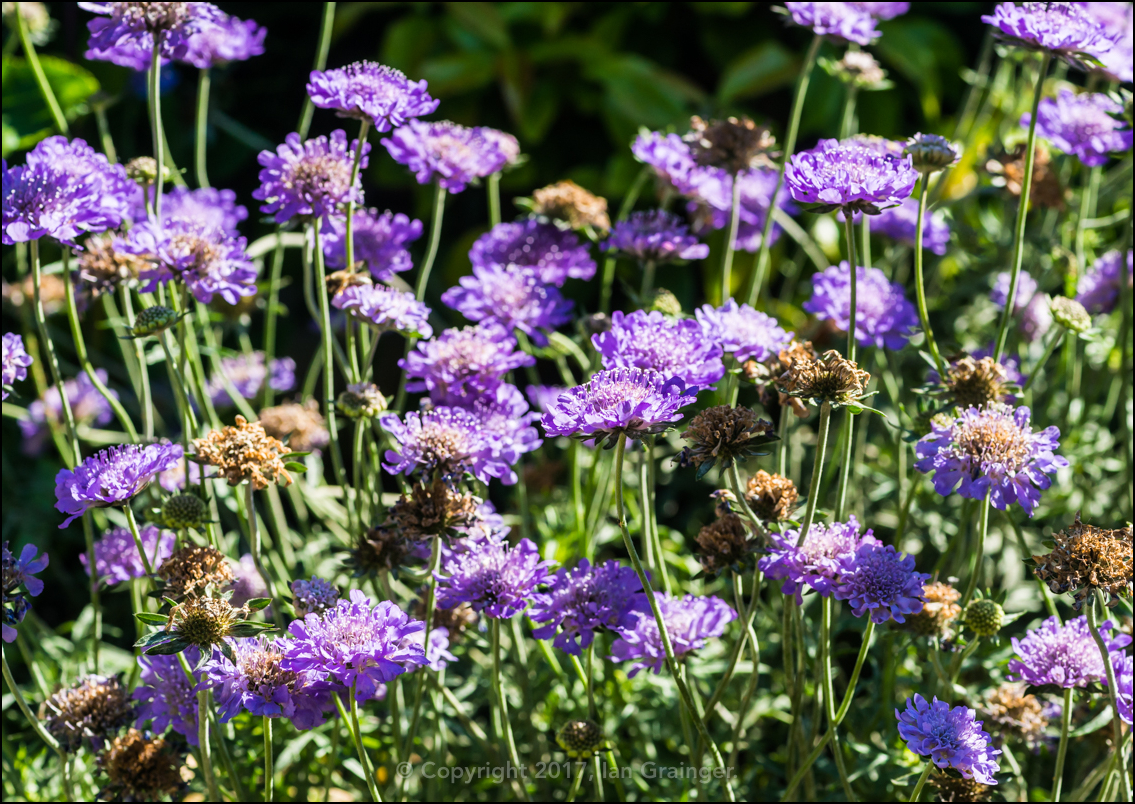 Summertime Scabious - June 2017
...and the Scabious 'Butterfly Blue' (Scabiosa columbaria) plant that I rescued from the Homebase poorly plant shelf last year was absolutely covered in blooms...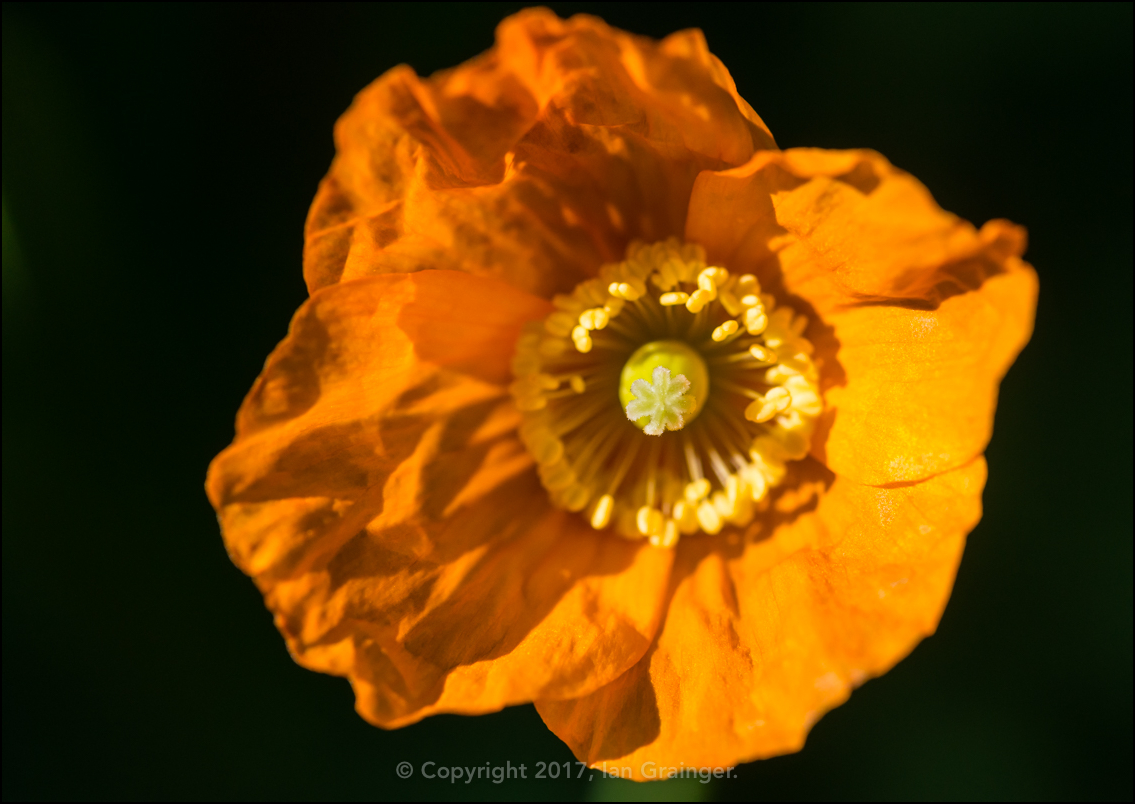 Ruffled Welsh - June 2017
...and the Welsh Poppies (Meconopsis cambrica) were back again for another round of flowers.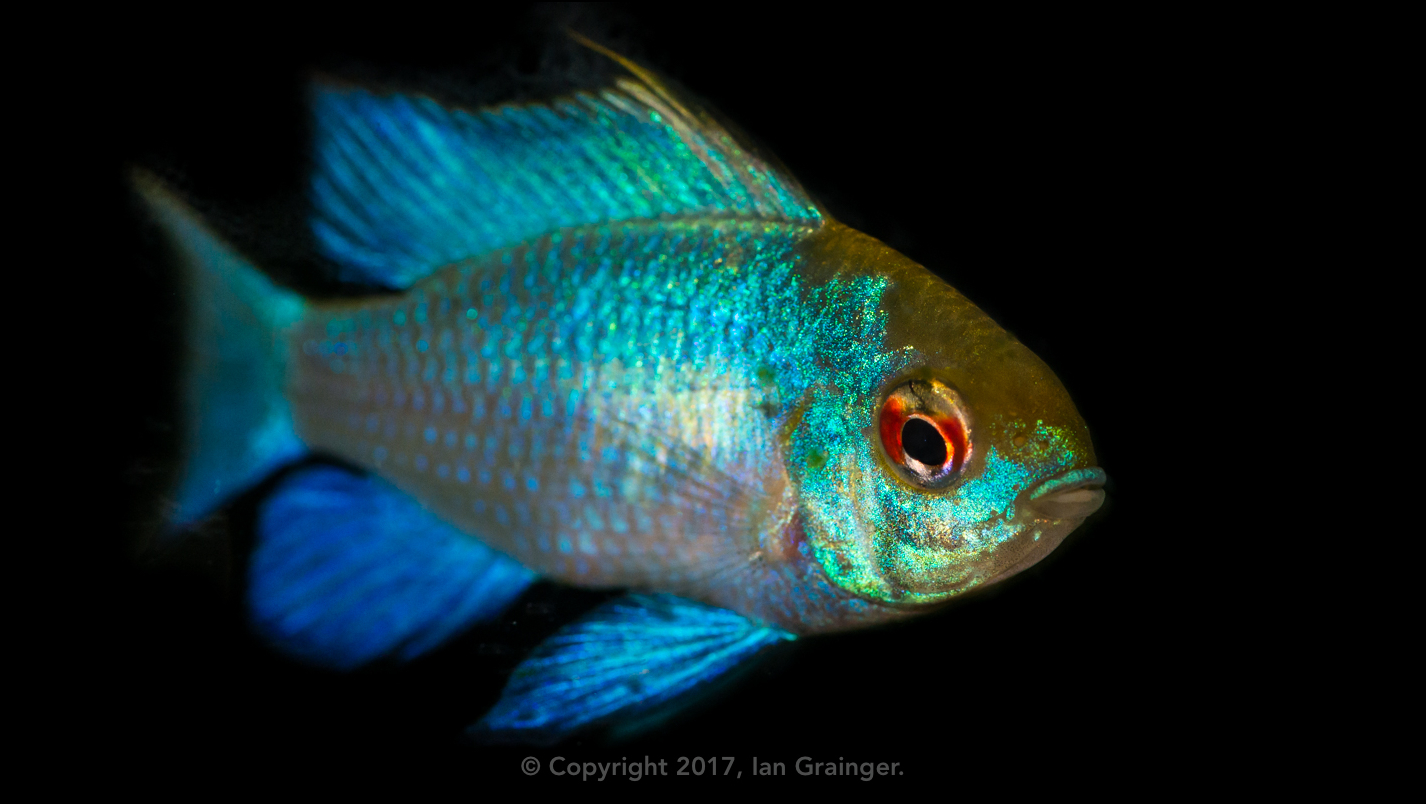 Electric Blue Eric - June 2017
Finally, I've had another attempt at photographing some of my fishy friends! This week I've been trying to focus on Eric. Yes, I've named him. Eric is an Electric Blue Ram (Mikrogeophagus ramirezi) which is a variant of a German Blue Ram that has been bred for its striking colour. Despite him originally being quite aggressive towards his tank mates, he seems to have mellowed a little since asserting his dominance, and has become quite a likeable character.
So this week I decided to go with Winging Woodpigeon as my Image of the Week, although it was a close call between that, Electric Blue Eric, Beady Eye and Persian Buttercup. In the end I went with the avian image because it has been a while since I featured one as my Image of the Week...