Green Shield - March 2017
Spring had finally sprung, and guess what? The bugs were back in town! I spent a glorious spring morning taking photographs in dad's garden, with this Green Shield Bug (Palomena prasina) being the highlight of my photo shoot.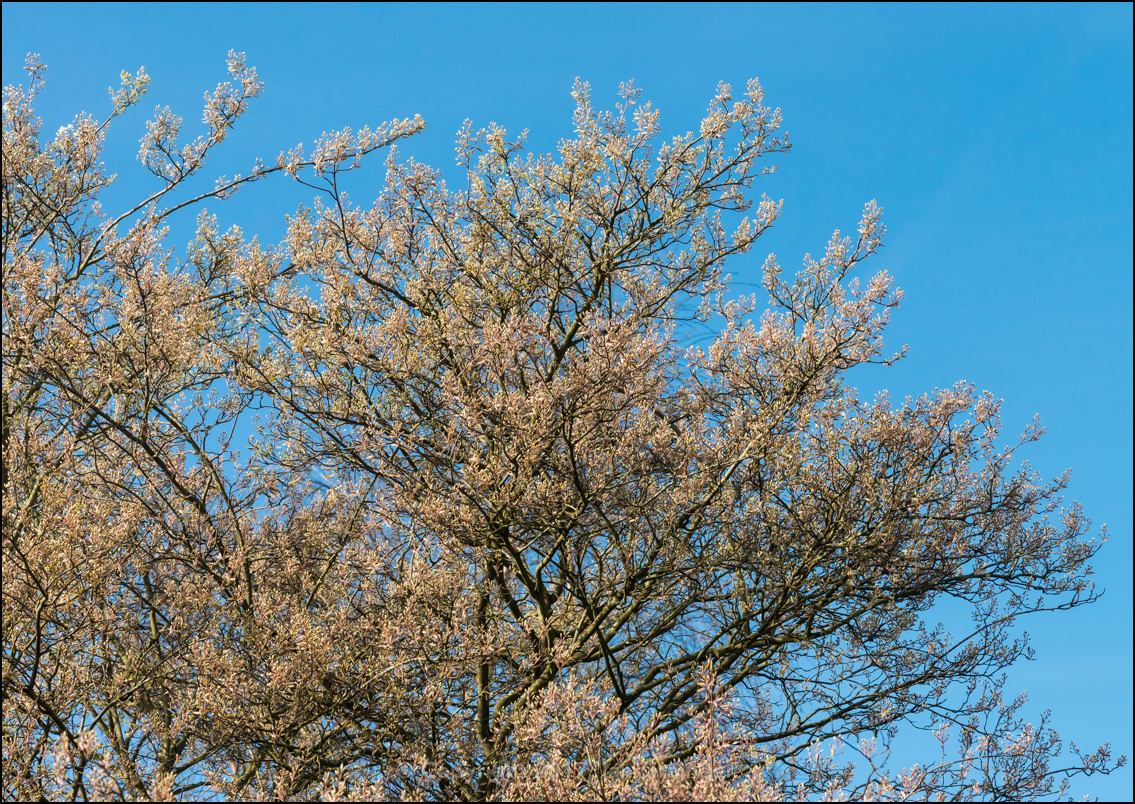 Amalanchier Blossom - March 2017
There were plenty of other highlights too, beneath a wonderful blue sky. The Amalanchier tree was looking resplendent with its branches breaking out into beautiful white blossom.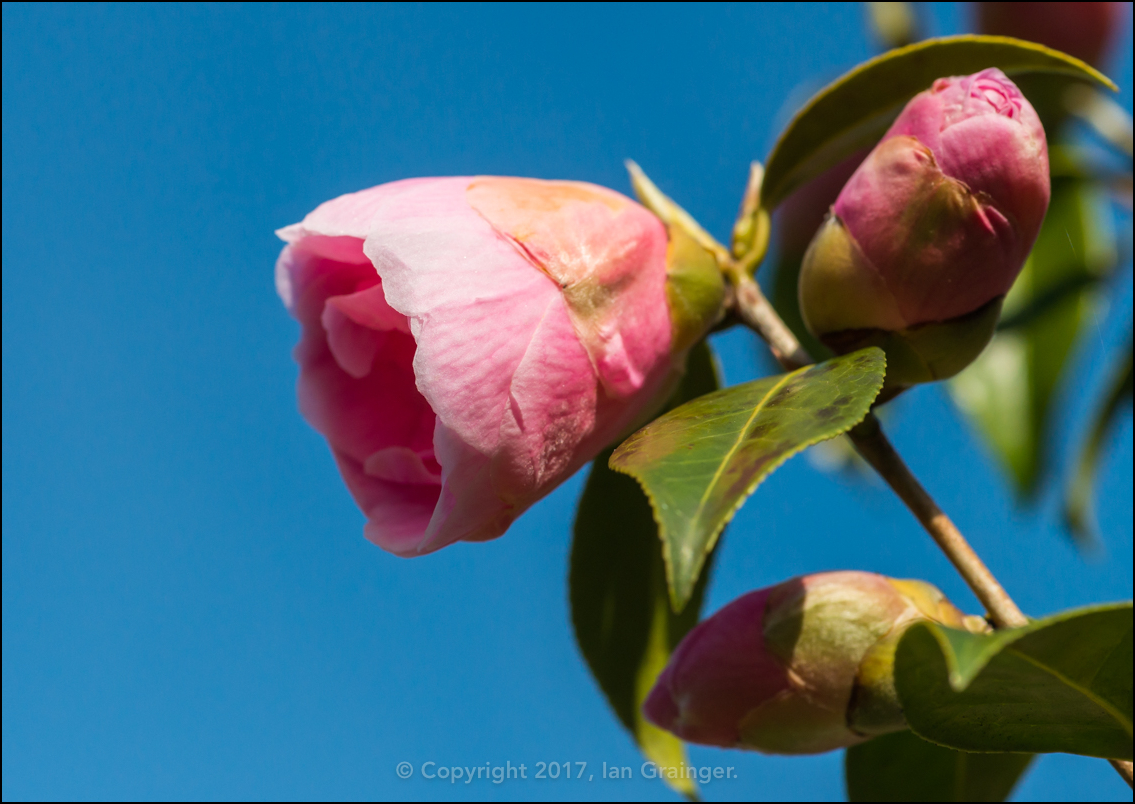 Camellia Opening - March 2017
The Camellia bush continued with its amazing display, with even more flower buds arriving.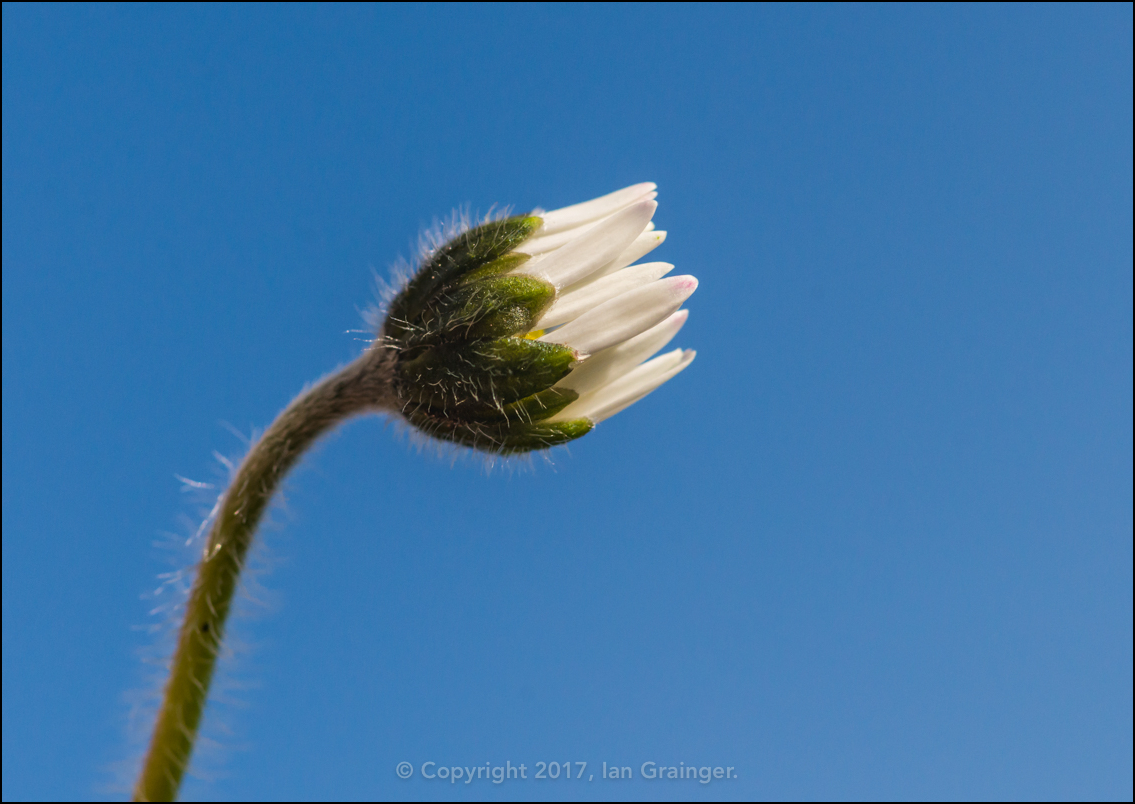 Lawn Daisy - March 2017
Even the little Lawn Daisies (Bellis perennis) looked quite pretty when contrasted with the bright blue sky.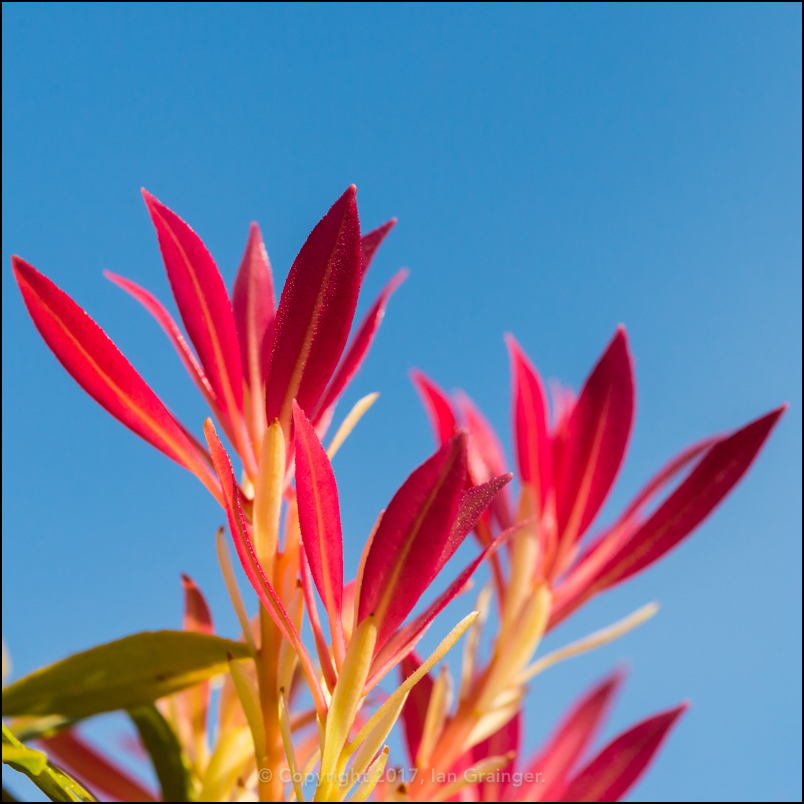 Flaming Leaves - March 2017
As did the amazing coloured leaves of the Forest Flame (Pieris) bush, showing how it obtained its name...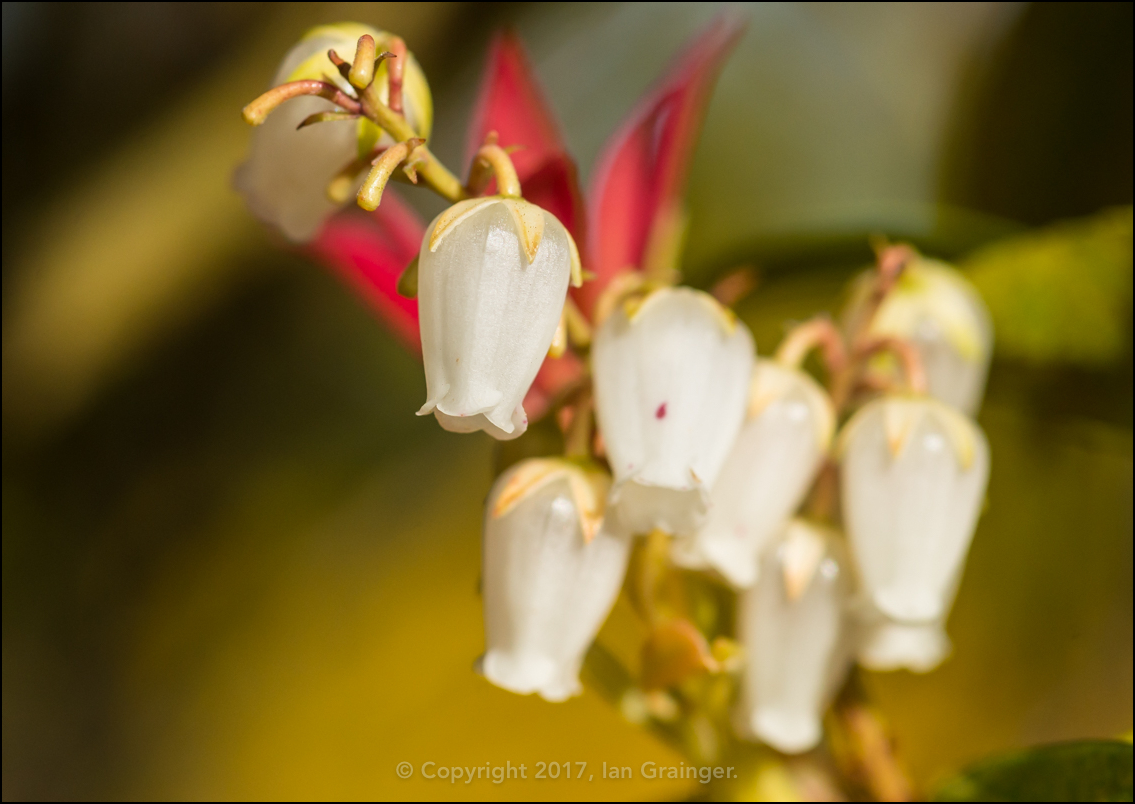 Blooming Pieris - March 2017
...and who can resist these little white flowers that the Forest Flame produces?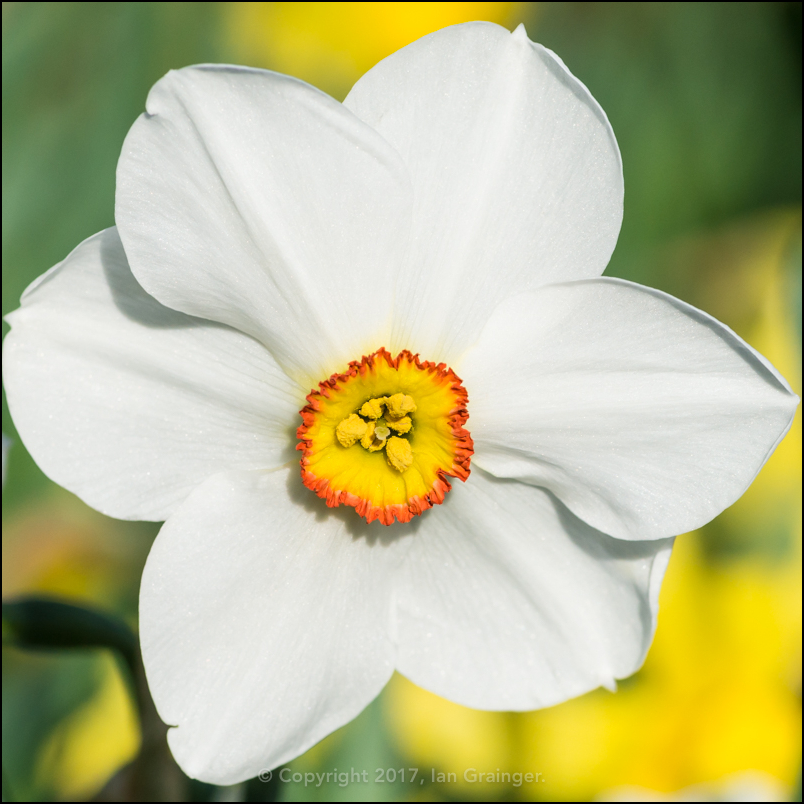 Pheasant Eye - March 2017
The Daffodils (Narcissus) continued apace, with this Pheasant's Eye variety being a favourite of mine.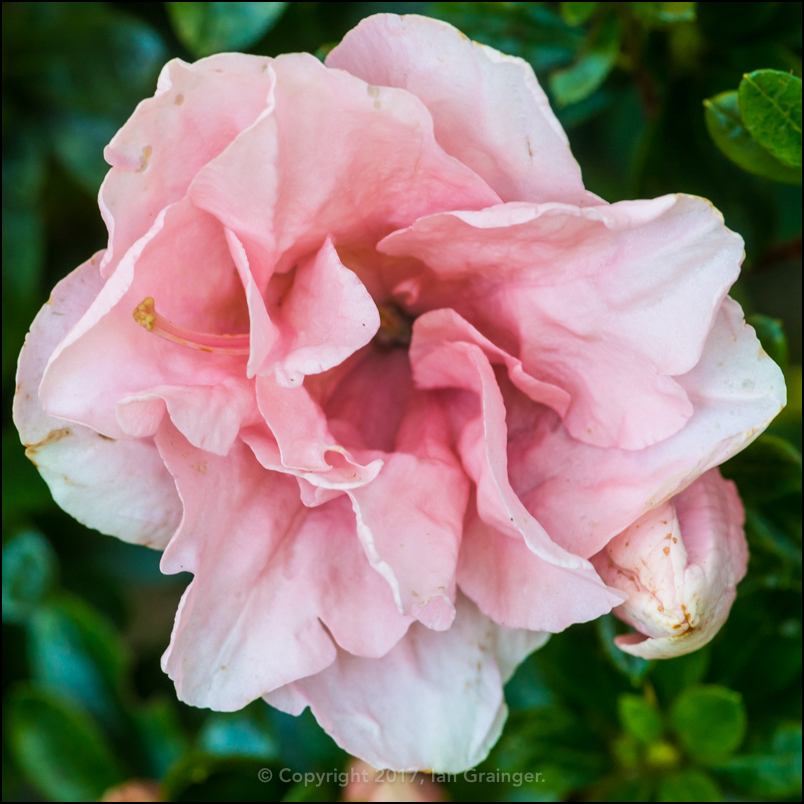 Azalea Arrival - March 2017
Even an Azalea bush was in flower, which was slightly out of step for this early in the year!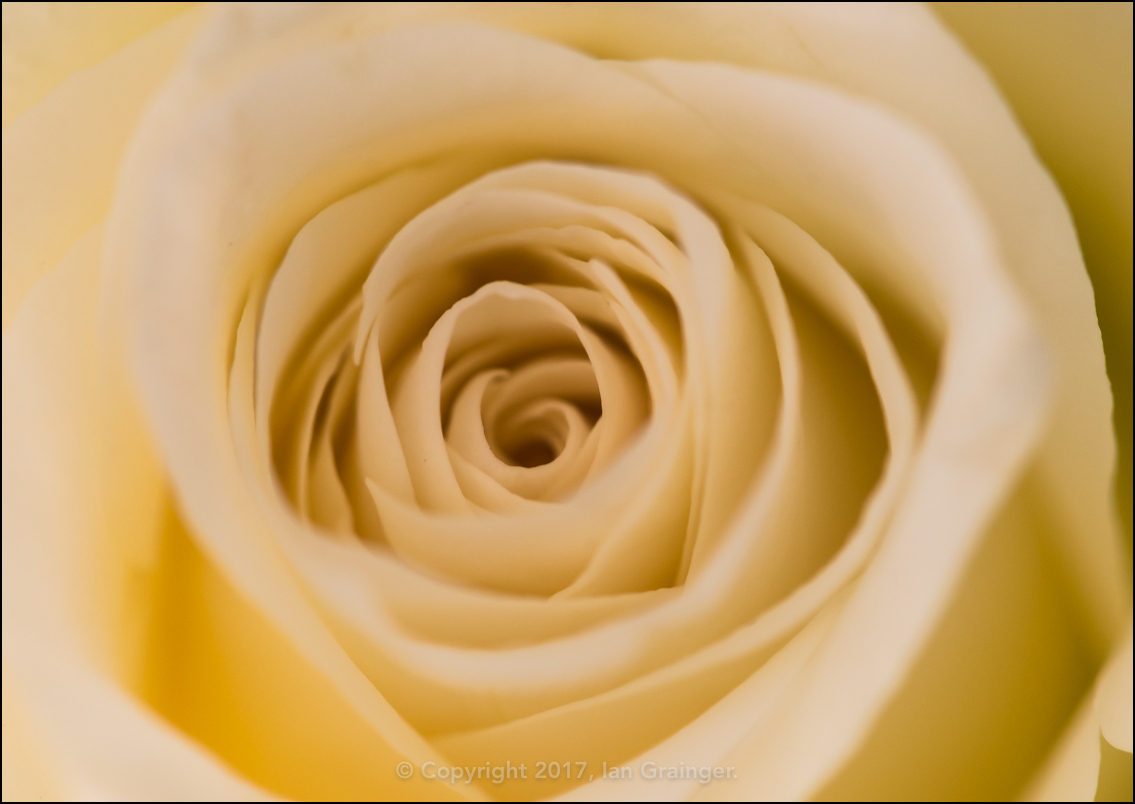 Mother's Day Rose - March 2017
Indoors I took the opportunity to shoot some flowers that were purchased for Mother's Day. Roses were a favourite of mum's, and she would definitely have approved of these cream coloured ones.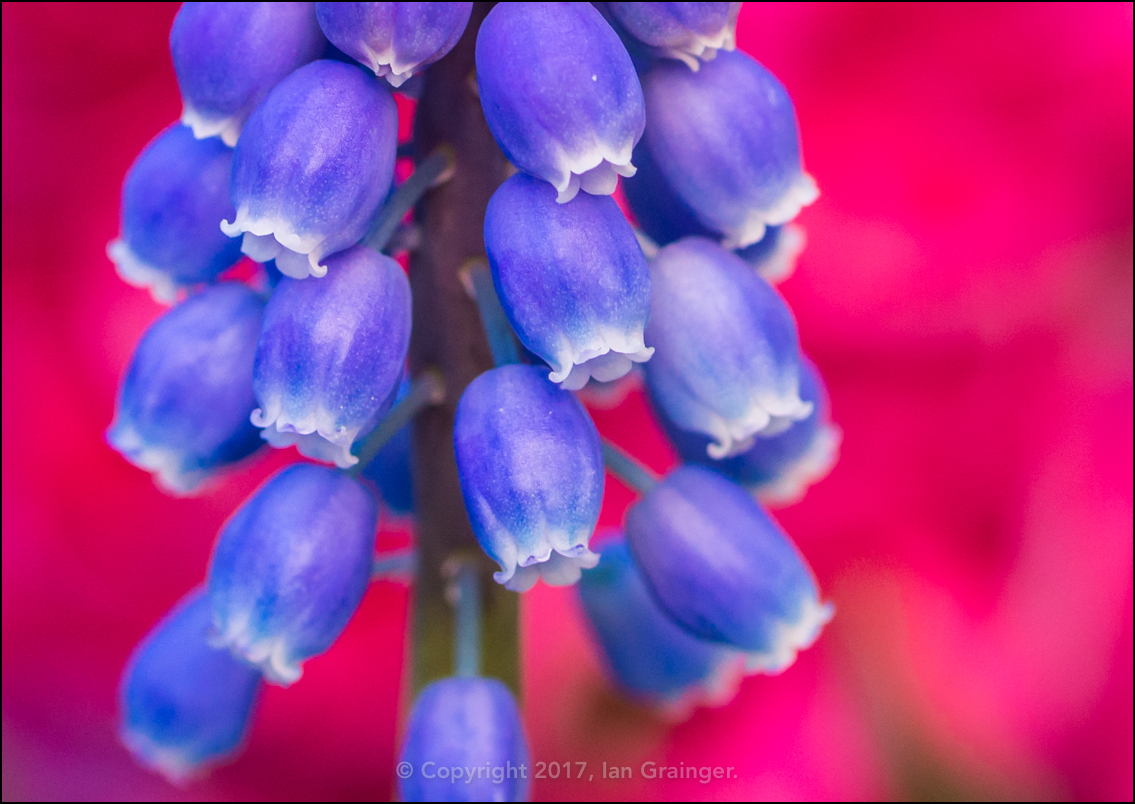 Little Bloomers - March 2017
Over in my garden, things were happening at speed. The Blue Grape Hyacinth (Muscari armeniacum) were looking tremendous one sunny day...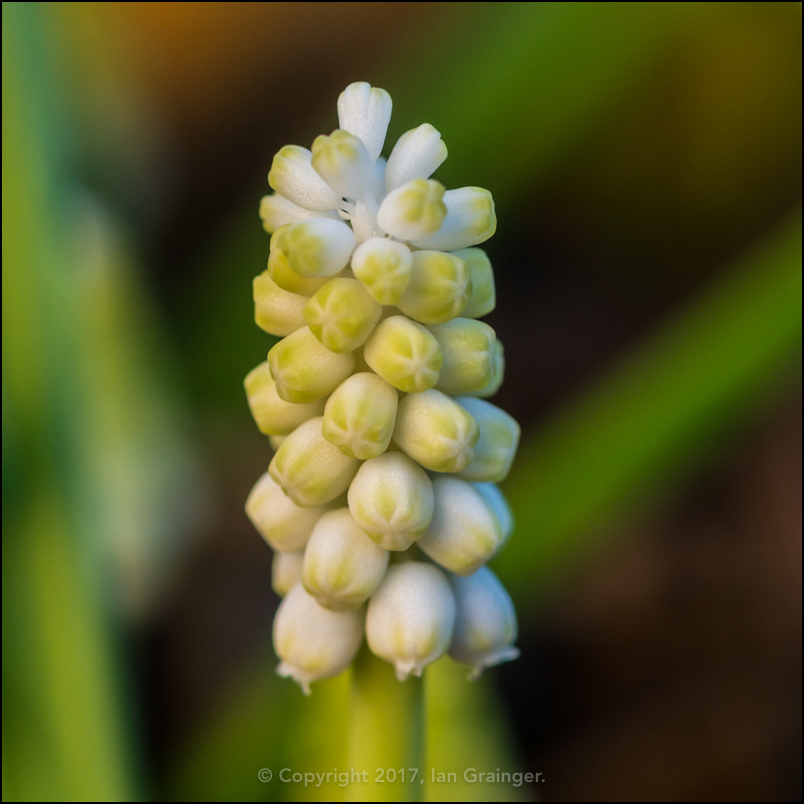 White Grape Hyacinth - March 2017
...and it wouldn't be long before the White ones (Muscari botryoides album) caught up with them.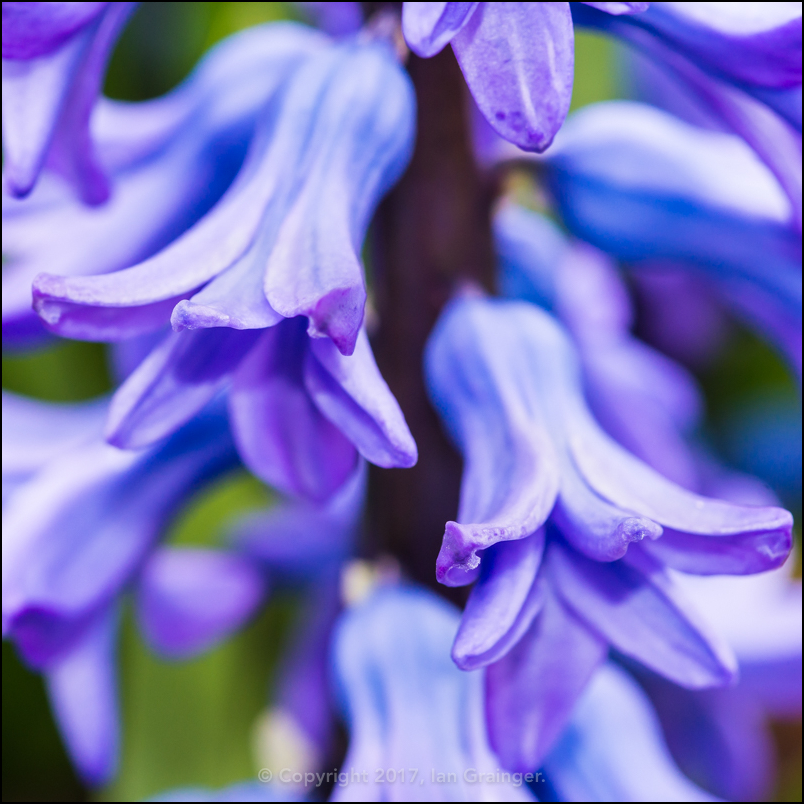 Hyacinth Delft Blue - March 2017
The Hyacinth 'Delft Blue' (Hyacinthus orientalis) had finally opened, and were looking a wonderful shade of blue.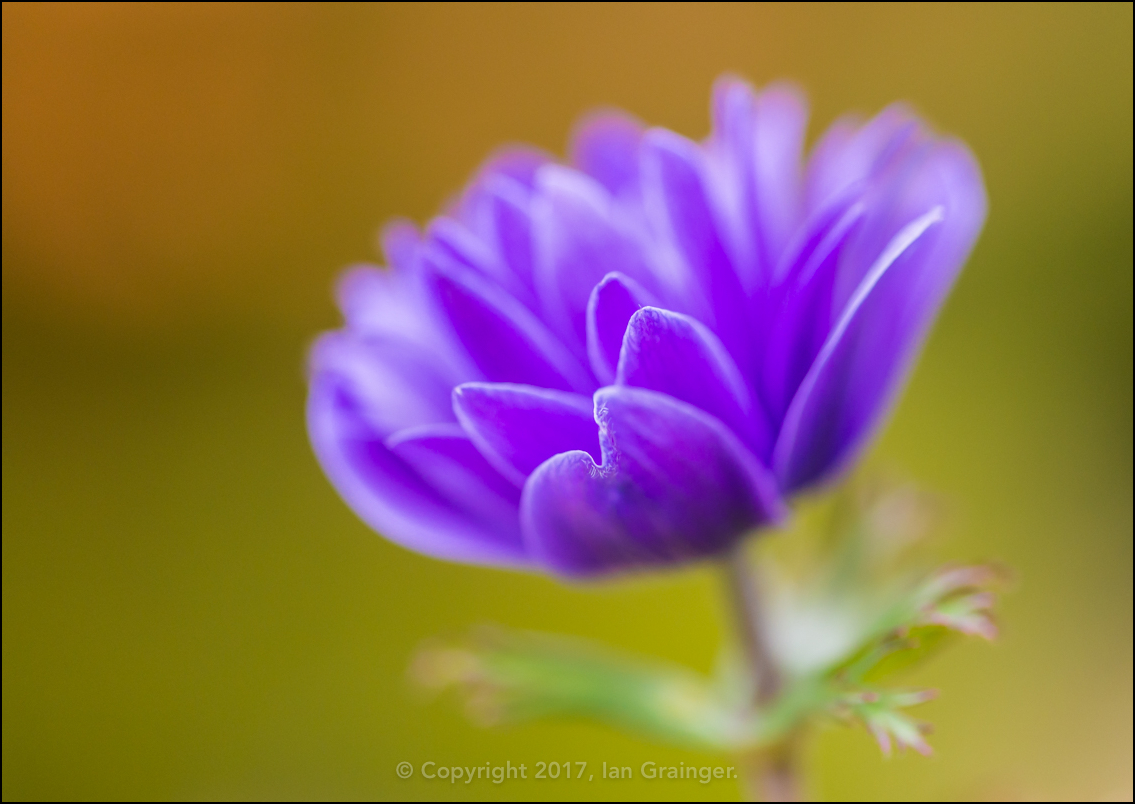 Purple Anemone - March 2017
The Anemones had also opened after a couple of sunny days, and were looking lovely in the sunlight.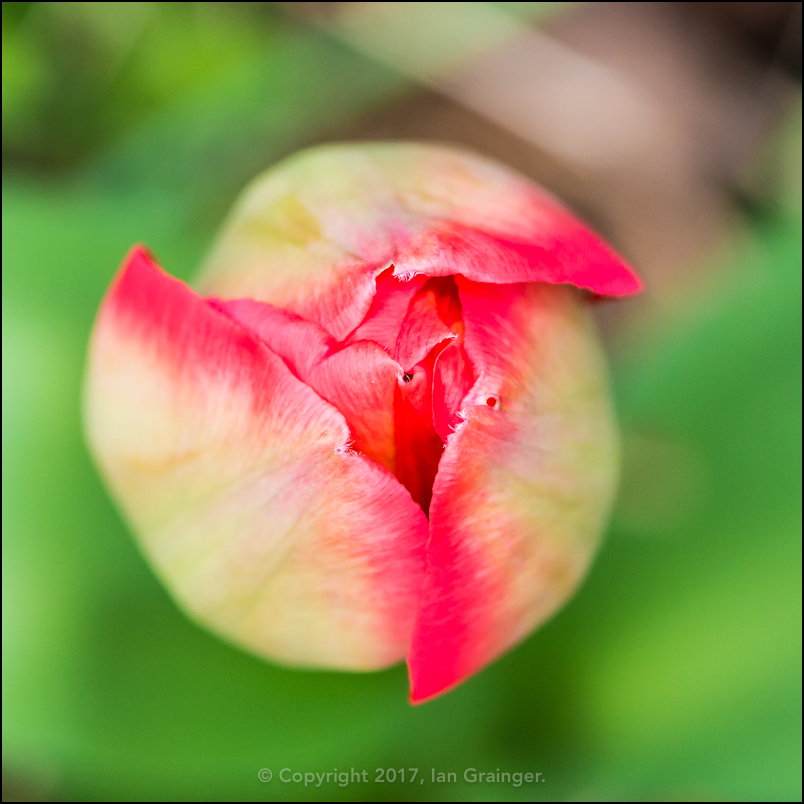 Tulip Opening - March 2017
The Tulips (Tulipa) had also been encouraged by the warmer weather to begin opening their buds...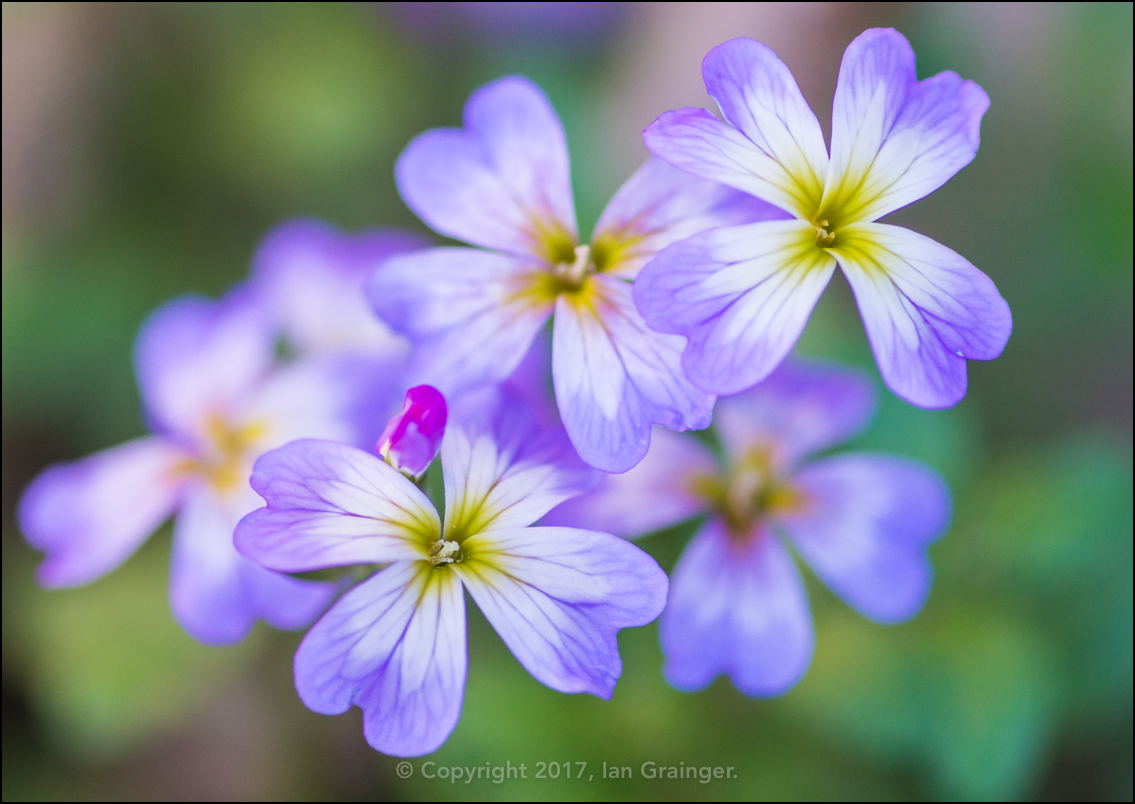 Virginia Stock Collection - March 2017
...while the Virginia Stock (Malcolmia maritima) were looking fabulous in little groups around a flower bed.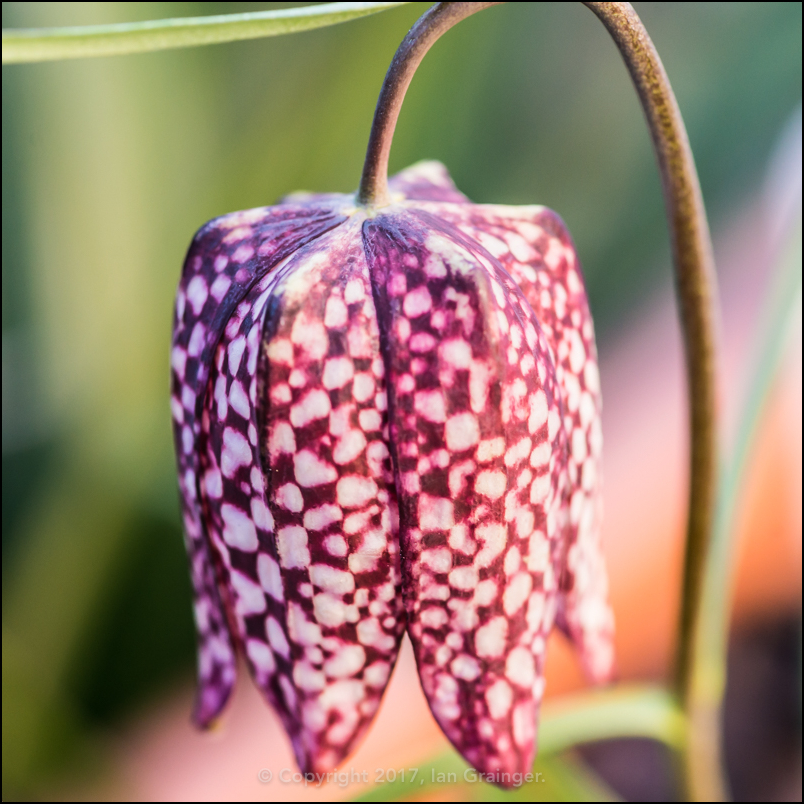 Fritillaria Meleagris - March 2017
The Snake's Head Fritillary (Fritillaria meleagris) were just starting to open...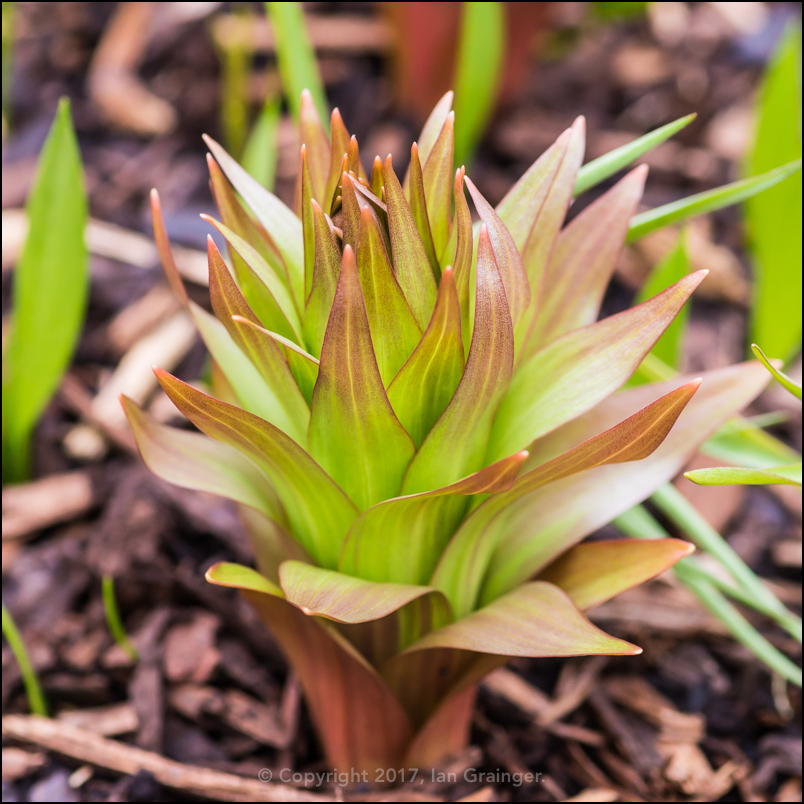 Crown Imperial Fritillary - March 2017
...while, hopefully, one of the stars of my garden to come, the Crown Imperial Fritillary 'Rubra' (Fritillaria imperialis) was making good headway!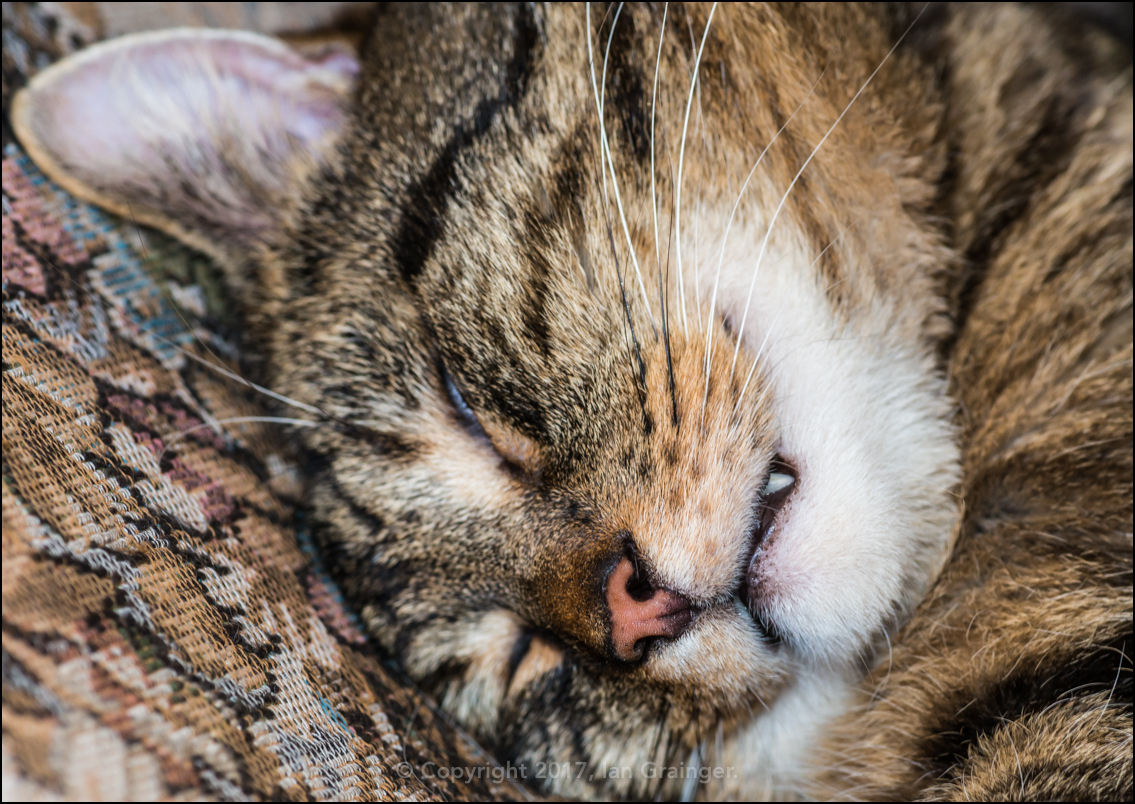 Dream State - March 2017
Meanwhile, my feline photographic friend decided to stay indoors, despite the beautiful weather at the weekend, and dozed the morning away.
So, this week I chose Green Shield as my Image of the Week, simply because I've missed shooting creepy crawlies, and this is the first one I've had a chance to get up close and personal to this year...