Peacock Meeting - May 2017
We had beautiful warm and sunny weather for my Sunday morning photo shoot this week, and this meant that there was lots of insect activity.
In particular, the Butterflies (Lepidoptera) were out in force, with this meeting with a Peacock Butterfly (Aglais io) resulting in my favourite shot this week.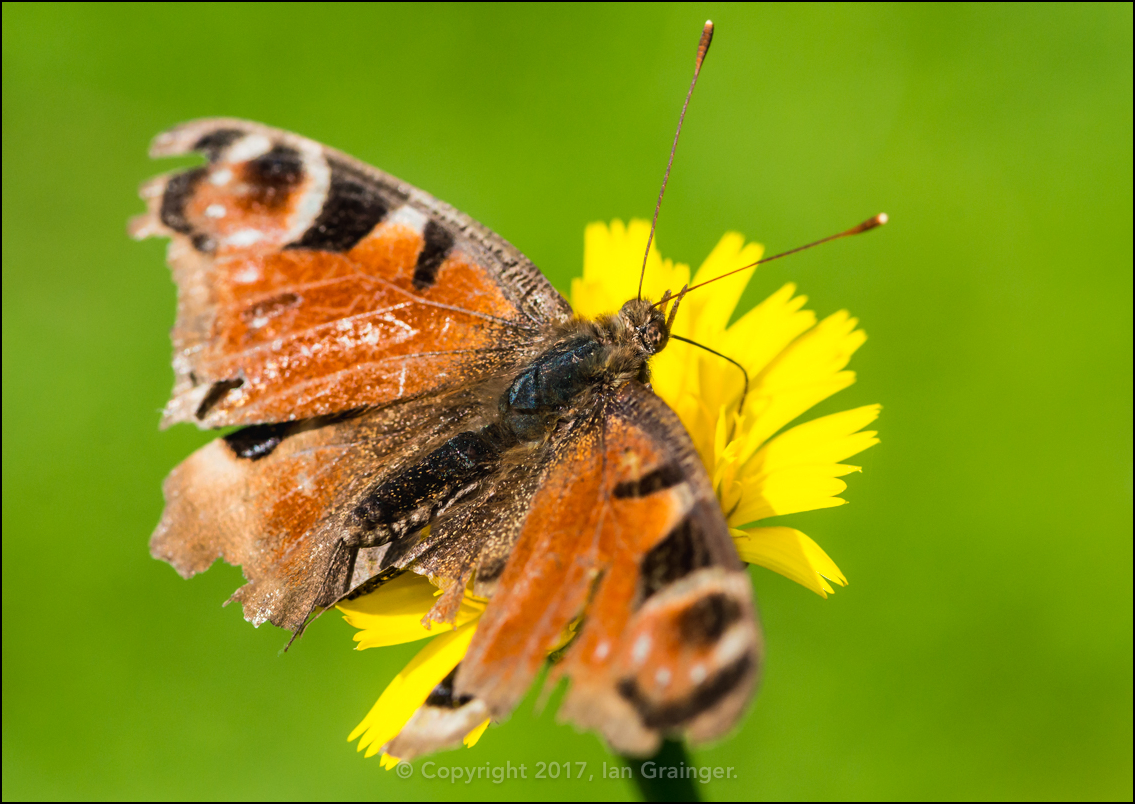 Ragged Peacock - May 2017
This particular Peacock was looking a bit ragged and faded, but he still seemed to be enjoying zooming around dad's garden collecting pollen from here, there and everywhere!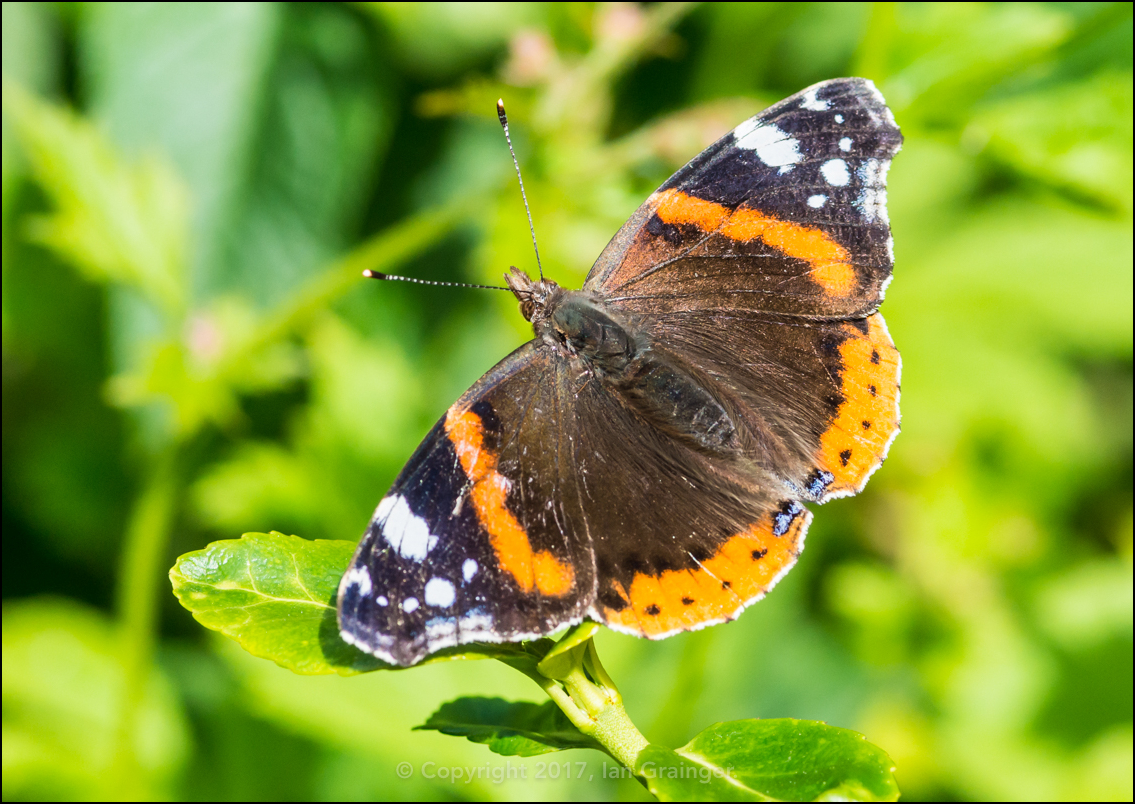 Red Admiral - May 2017
This Red Admiral Butterfly (Vanessa atalanta), on the other hand, was looking pristine...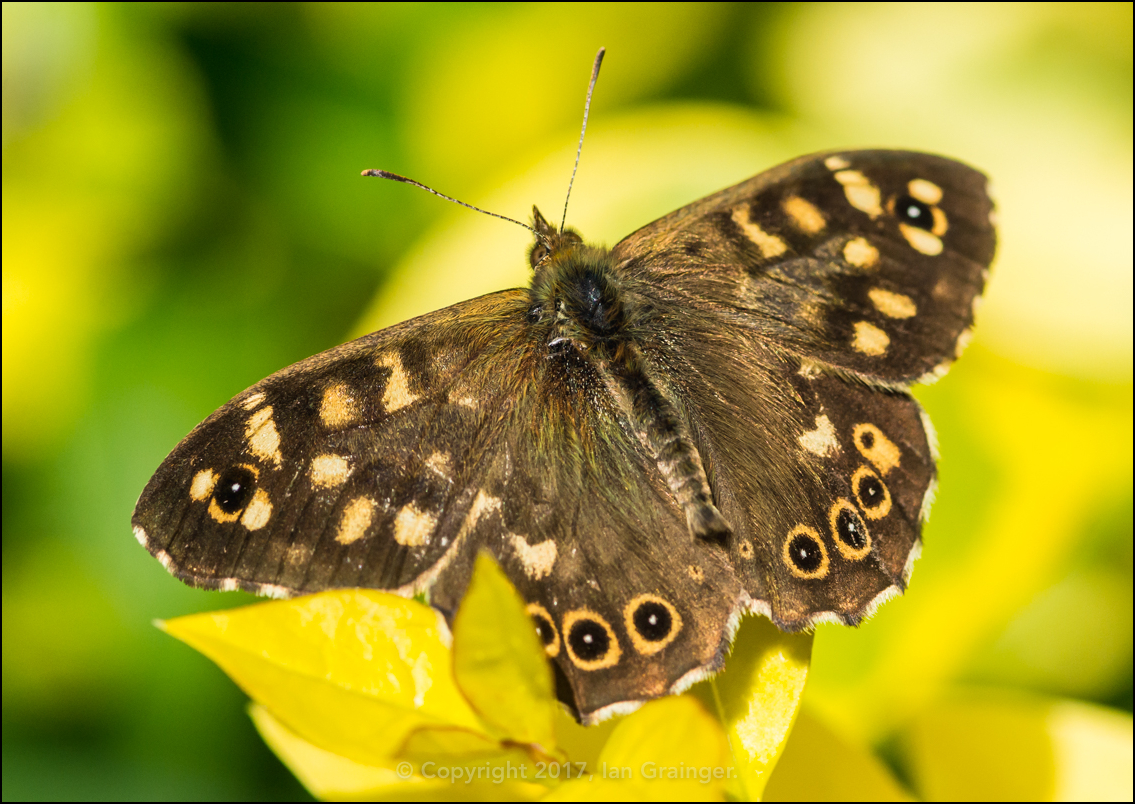 Speckled Wood - May 2017
...as was this Speckled Wood Butterfly (Pararge aegeria).
Fly Fellow - May 2017
There were plenty of Flies (Diptera), although most of them were resting in sunny spots, readying themselves for a day of buzzing around.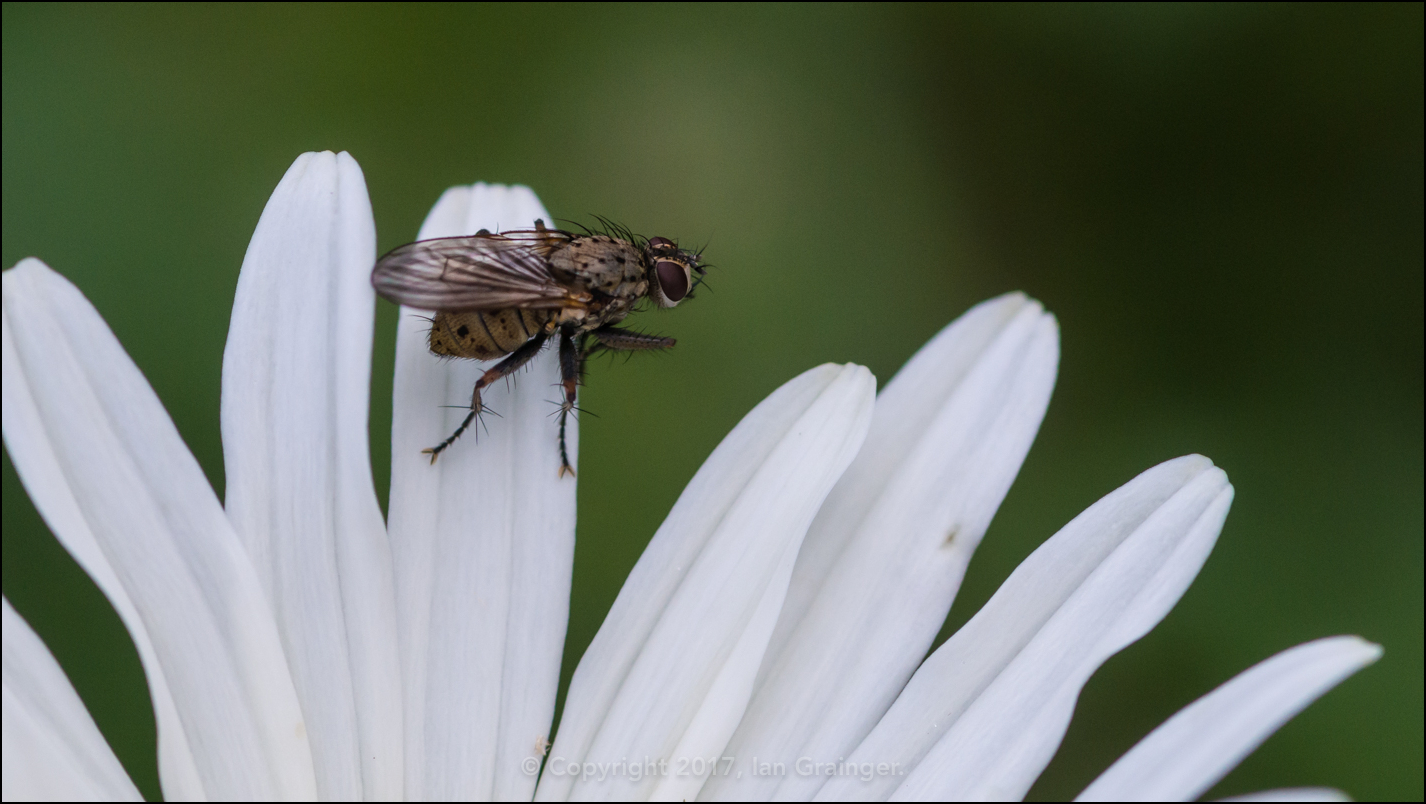 Hairy Chap - May 2017
While most Flies chose leaves, this hairy chap seemed content to sun himself on the petals of an Oxeye Daisy (Leucanthemum vulgare).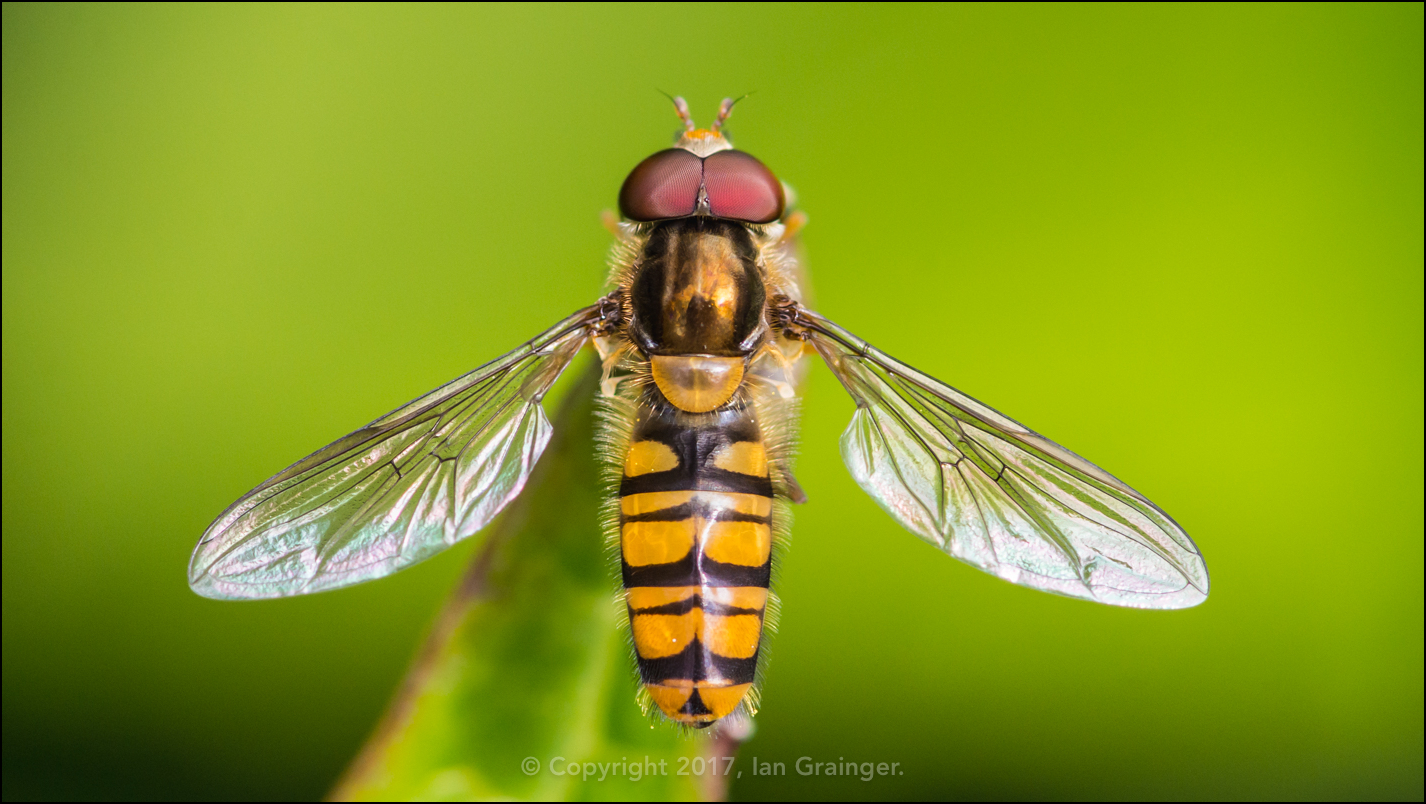 From Above - May 2017
I was pleased to see that there were an abundance of Hoverflies (Syrphidae) back after the winter break. I hadn't seen so many recently, but it seems they were waiting for the right time to return.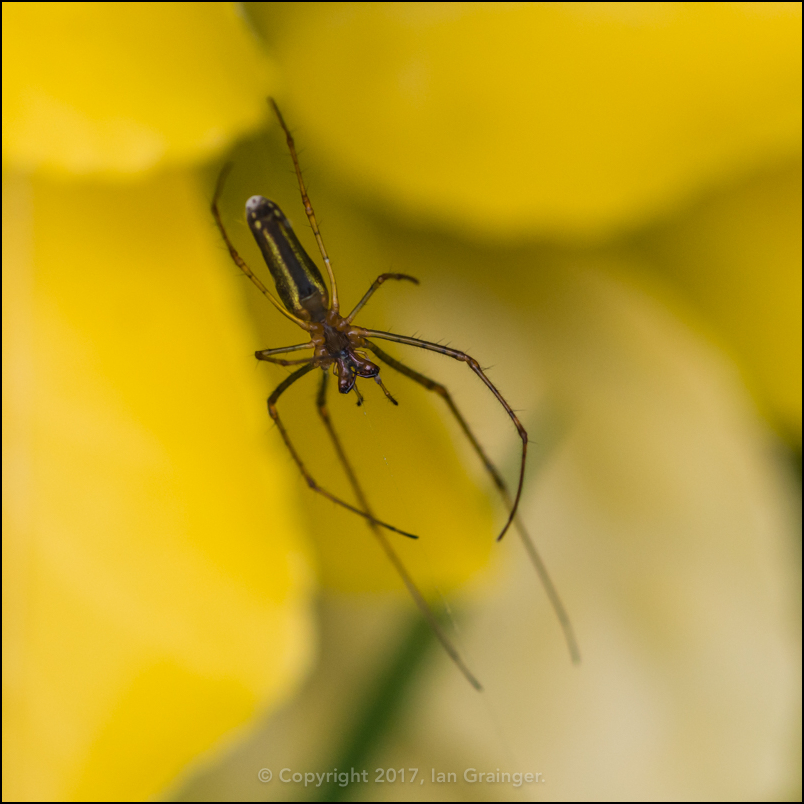 Stretch Spider - May 2017
I hadn't seen one of these Stretch Spiders (Tetragnatha) in quite a while either, and was glad to come across one hiding in the tall grasses behind the greenhouse.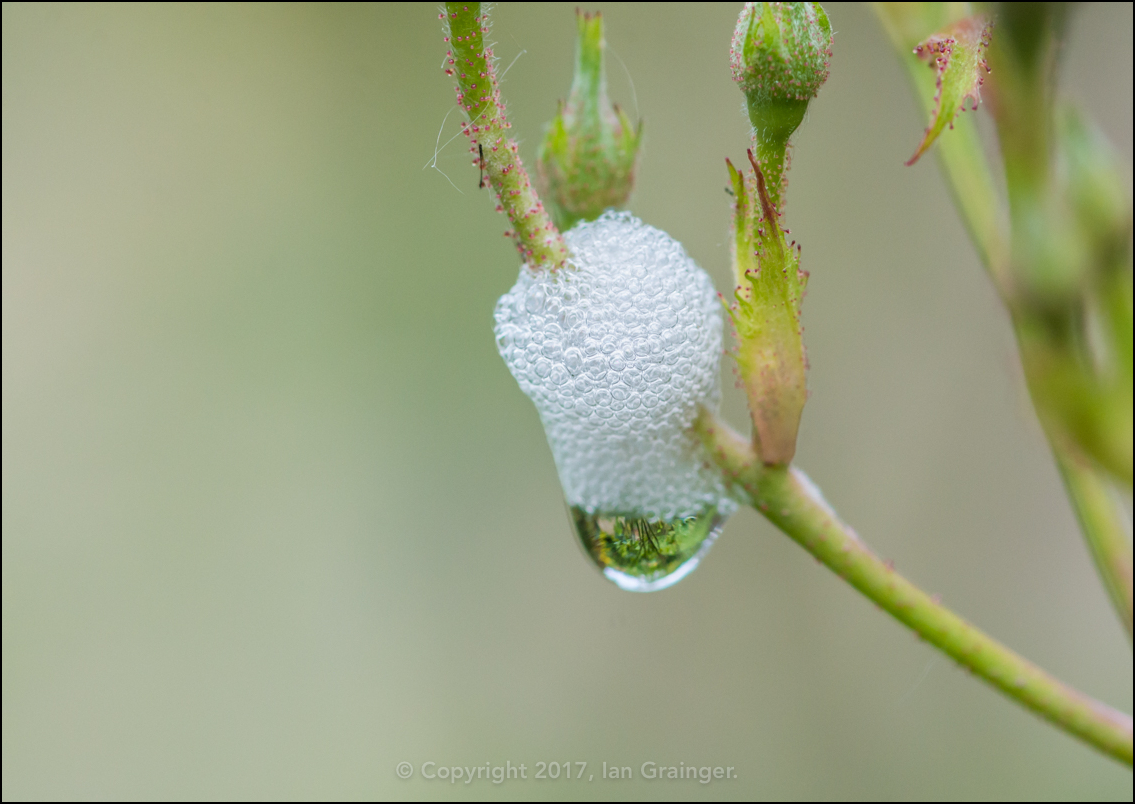 Cuckoo Spit - May 2017
When I was a kid, we used to call this Cuckoo Spit, because it coincided with hearing the first call of the Cuckoo (Cuculus canorus). However, it has nothing to do with Cuckoo's, and is actually what a Froghopper (Cercopoidea) nymph uses to protect itself from predators.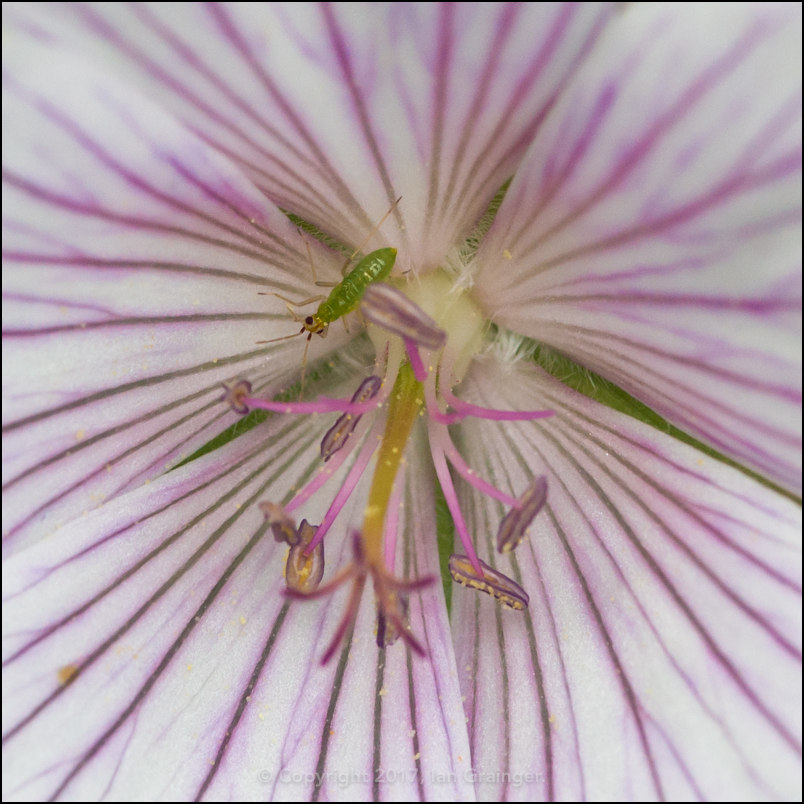 Greenfly - May 2017
Talking of predators, I wish there were a few more Ladybirds (Coccinellidae) to rid both mine and my dad's garden of these little Greenfly (Aphid) menaces.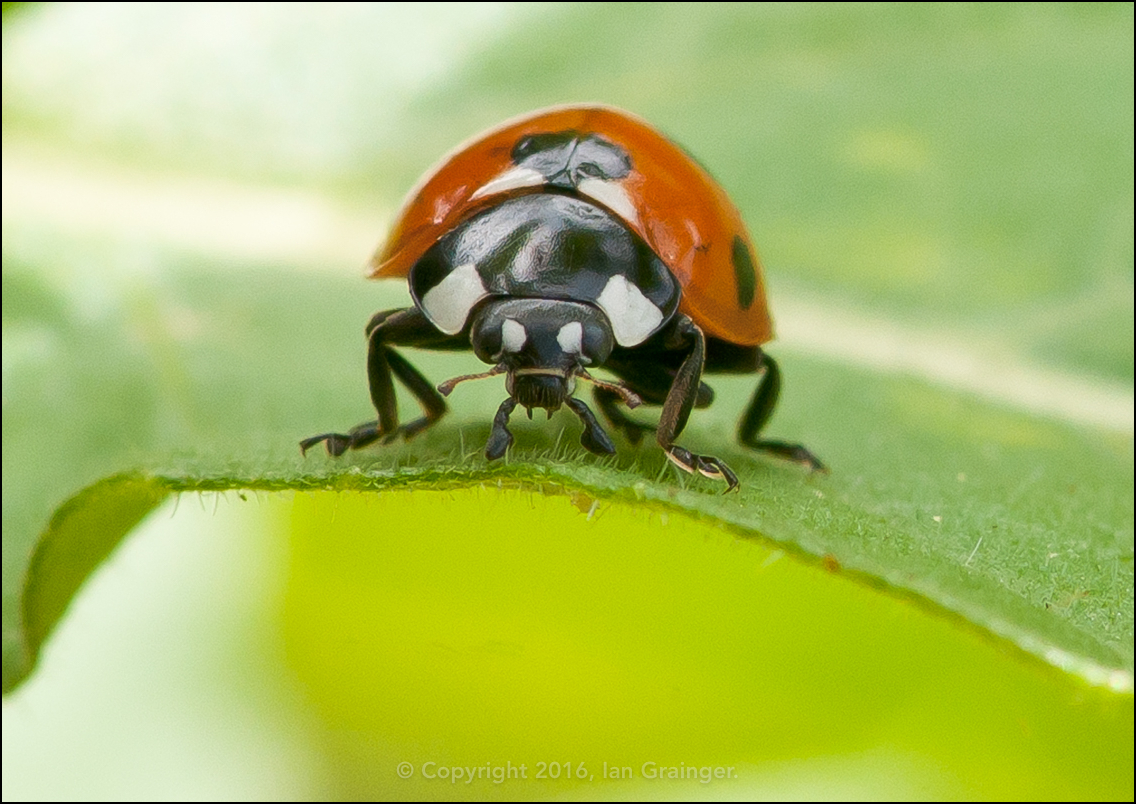 While I'm showing you images of insects, you may be interested to read my tutorial. Entitled Insect Safari, it explains the equipment and techniques I use to locate and photograph insects. Why not click on the link to check it out?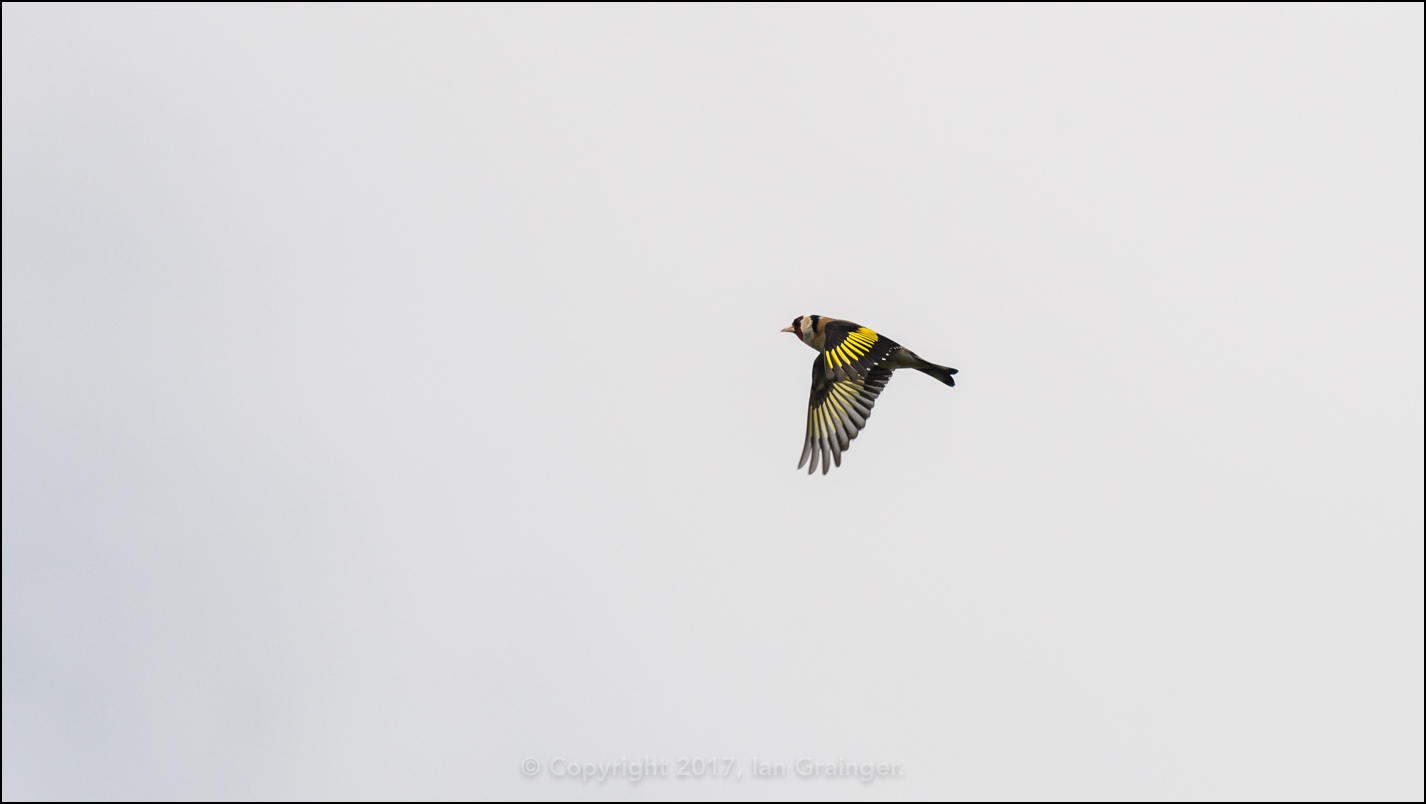 Goldfinch - May 2017
Despite it being a mostly bright and beautiful day, when it clouded over for a while, there was still something colourful to shoot, with a family of Goldfinch (Carduelis carduelis) regularly passing across my lens.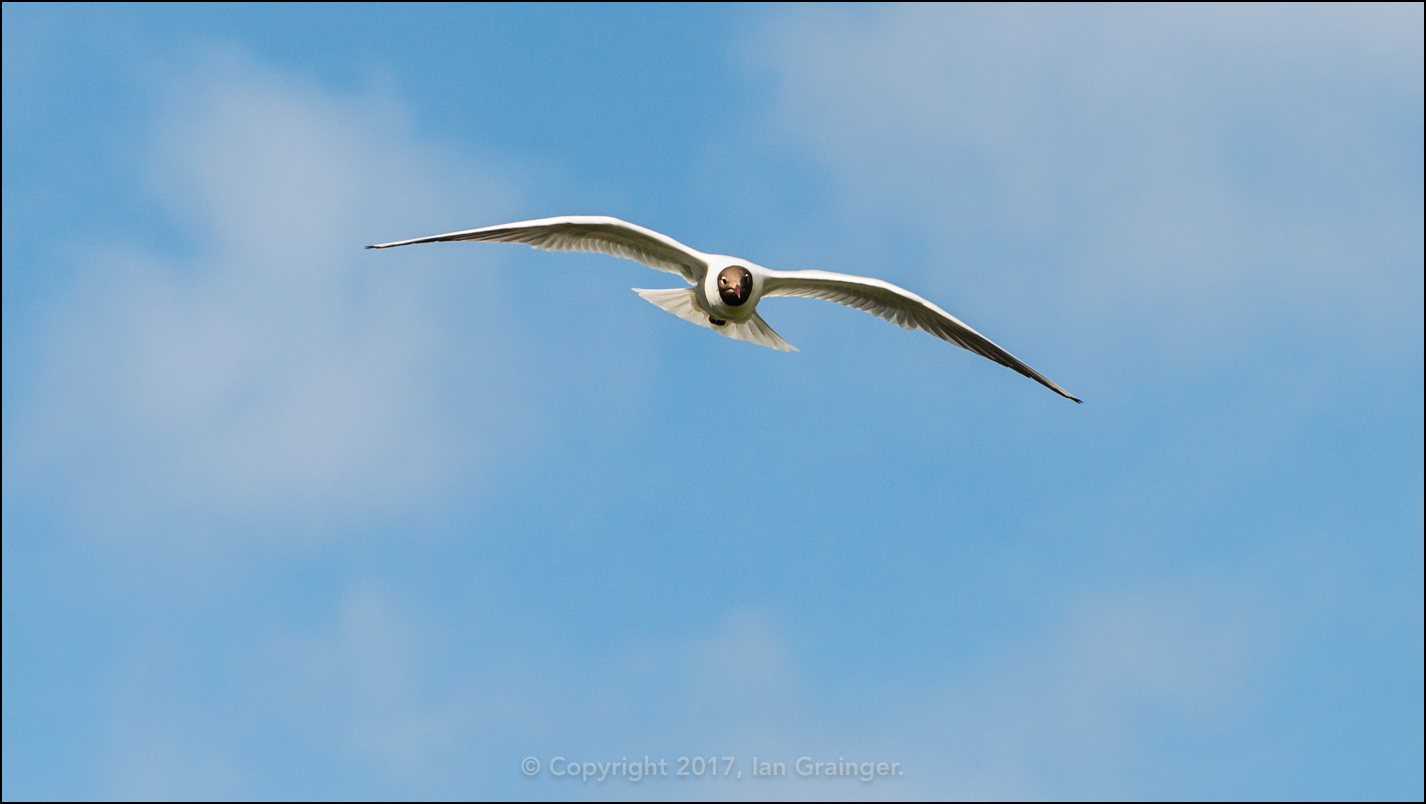 Black Headed Gull - May 2017
When the blue skies returned, ironically, there was something black and white to photograph, with a flock of Black Headed Gulls (Chroicocephalus ridibundus) hunting down scraps from neighbouring gardens.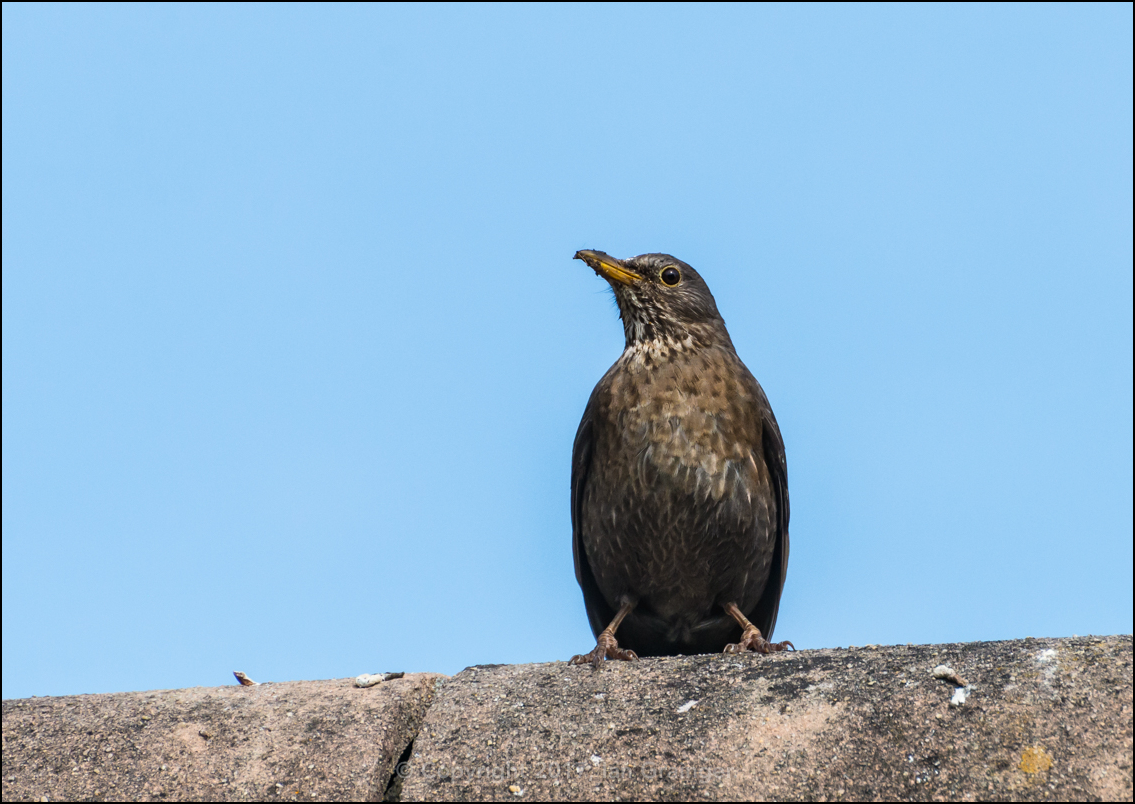 Mother Blackbird - May 2017
This Blackbird (Turdus merula) was on high alert, and was feeding her young who had taken up residence in a Camellia bush next to the garage.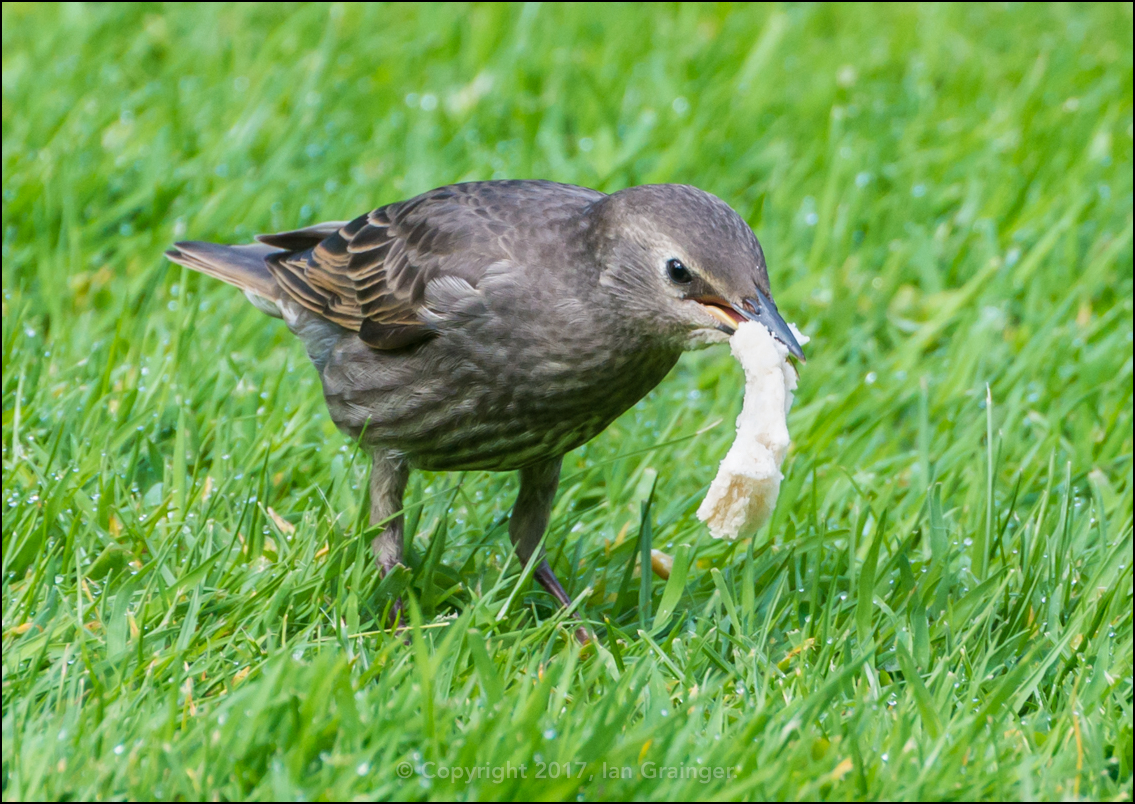 Bread Worm - May 2017
While this juvenile Starling (Sturnus vulgaris) was quite comical to watch as it wrestled with a piece of bread that it obviously thought was a worm.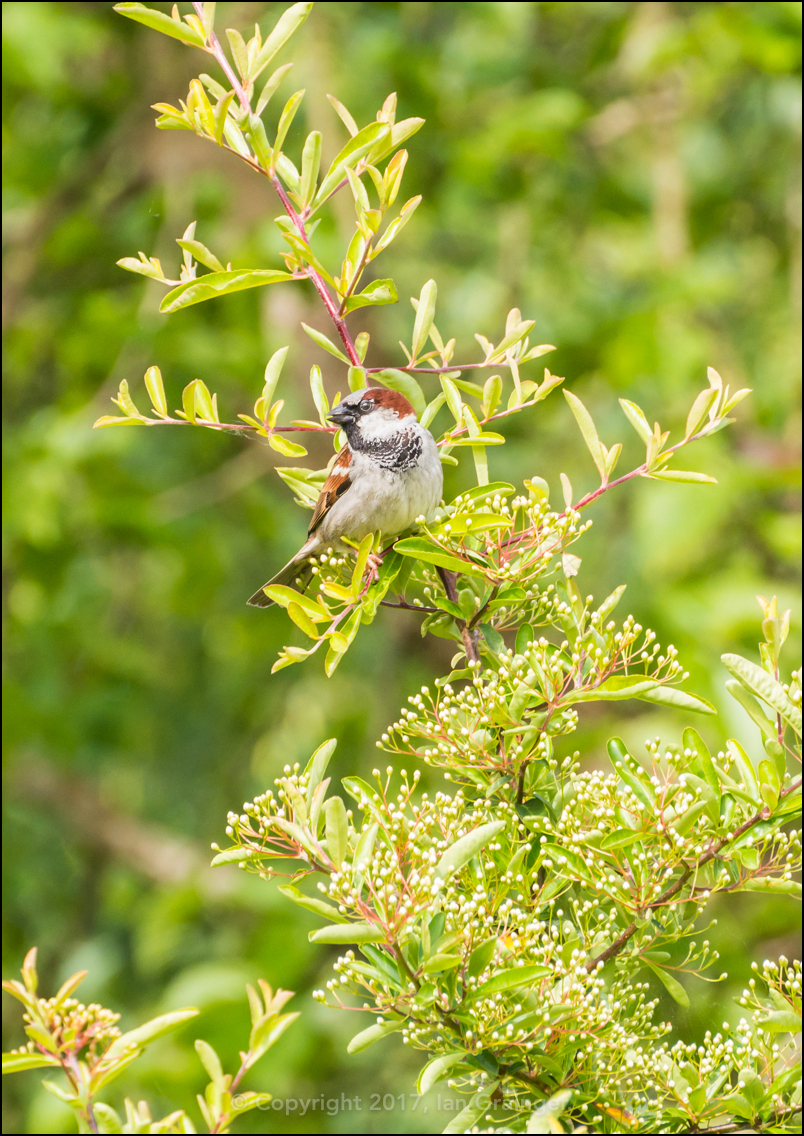 House Sparrow - May 2017
This House Sparrow (Passer domesticus) looked on from the Firethorn (Pyracantha) bush, waiting for the coast to be clear before swooping down to the lawn to collect some crumbs.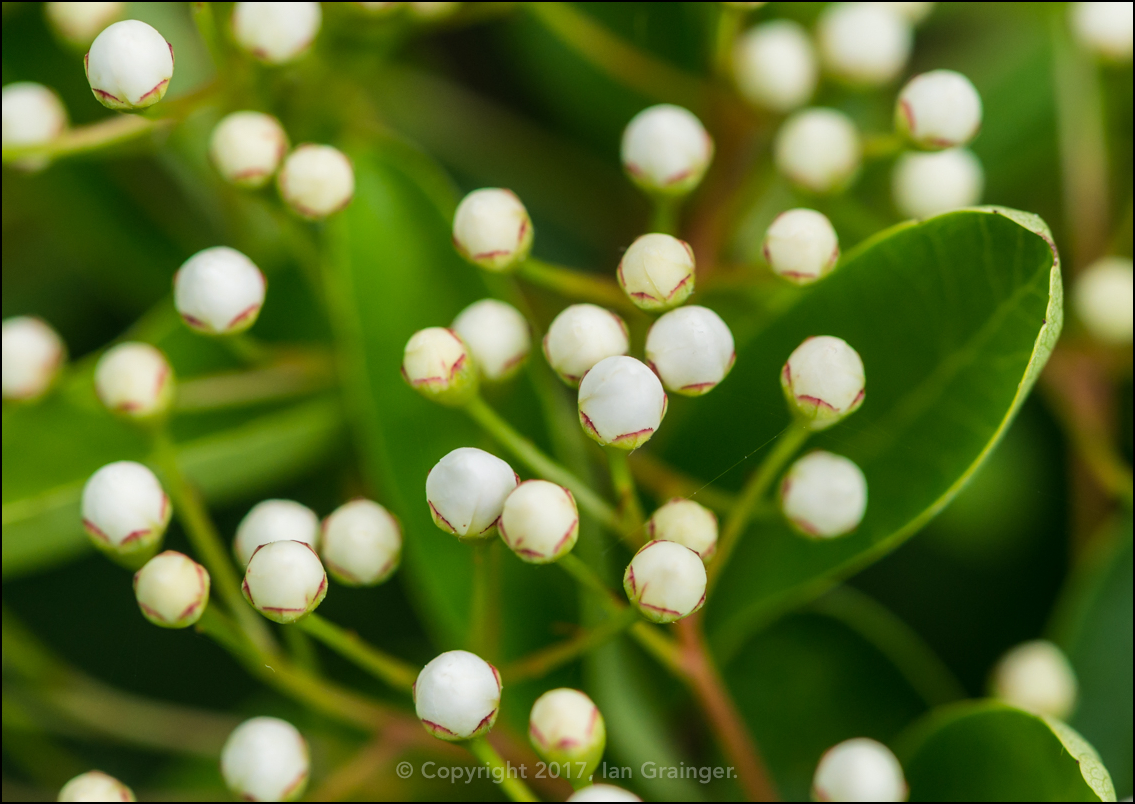 Pyracantha Punch - May 2017
As you can see from the shot above, the Firethorn bush was absolutely covered in these small flower buds, which reminded me of boxing gloves! It was going to be a knock-out year for berries. <groan>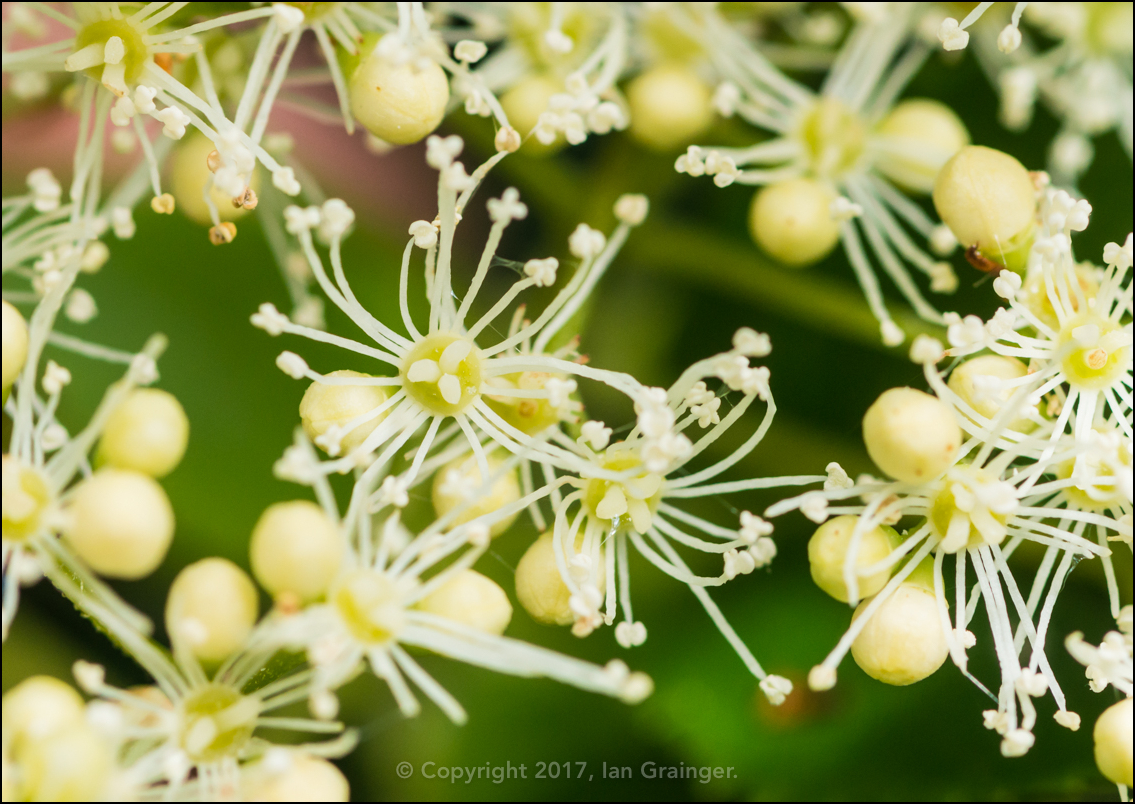 Hydrangea Blossom - May 2017
New blooms to dad's garden this week included this Climbing Hydrangea (Hydrangea anomala) blossom, which was attracting quite a few insect admirers.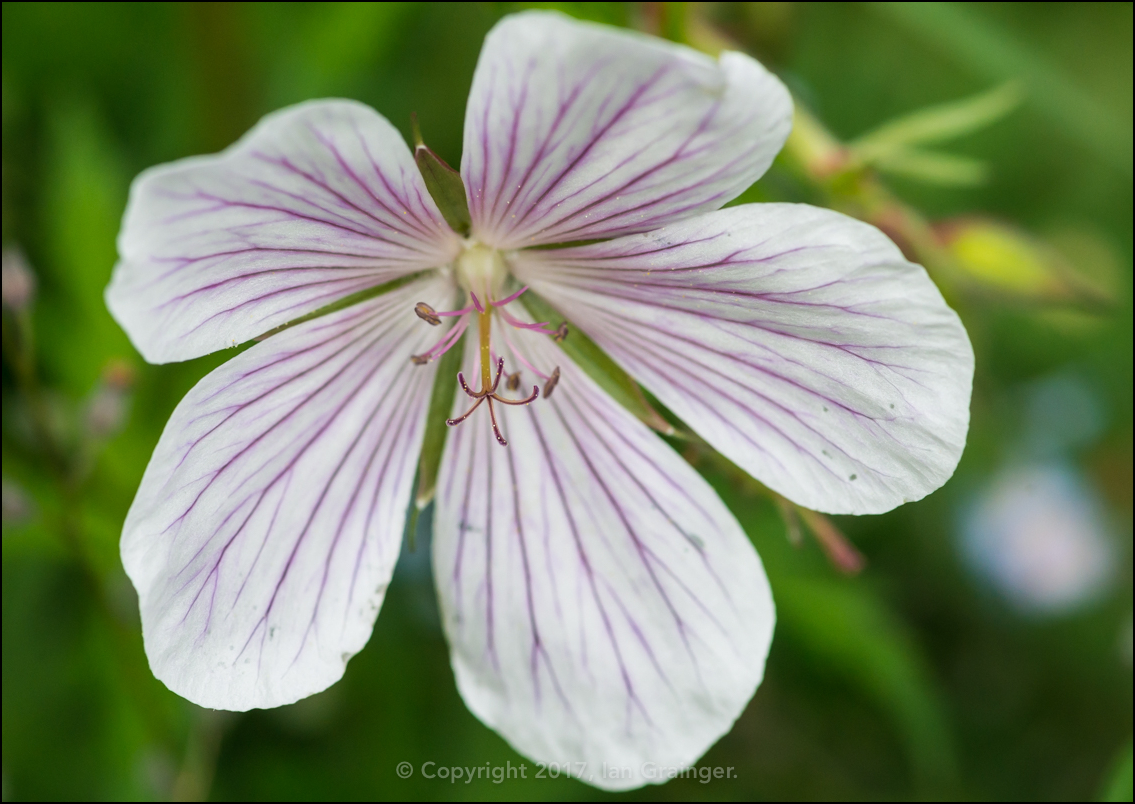 Geranium - May 2017
We've already seen a Greenfly enjoying one of these pretty Geranium blooms, but luckily, not all of them had a green coloured passenger.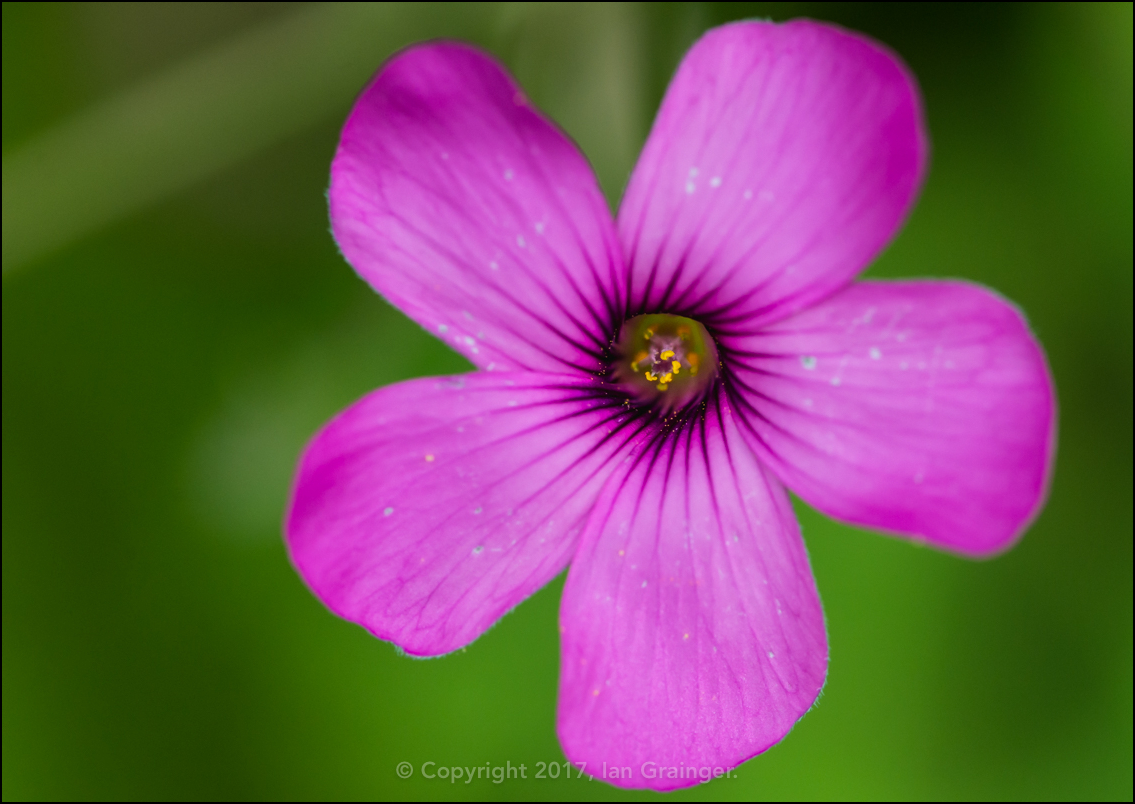 Oxalis - May 2017
The Oxalis had also begun to come into flower, and was looking particularly beautiful.
Queen Elizabeth - May 2017
Finally in dad's garden, his Queen Elizabeth Rose (Rosa) had once again begun producing flowers.
First Rose - May 2017
Over in my own garden, I had a Rose of my own on show, and this one is variety 'Sweet Dream', and eventually opens up into a lovely mass of apricot coloured petals.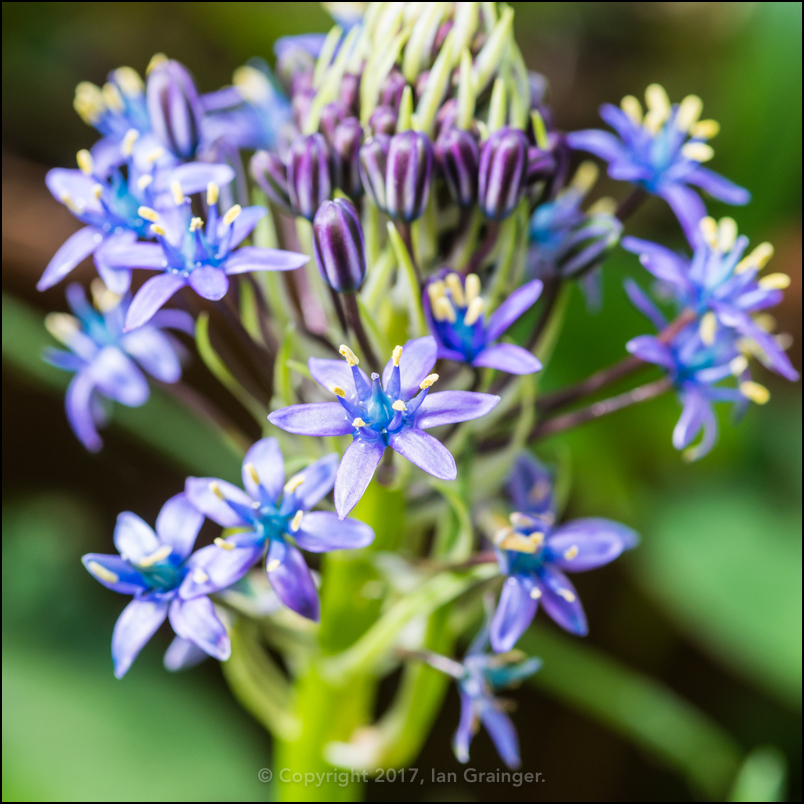 Almost There - May 2017
My Portuguese Squill (Scilla peruviana) was almost beginning to show in all her glory, but wasn't quite there yet.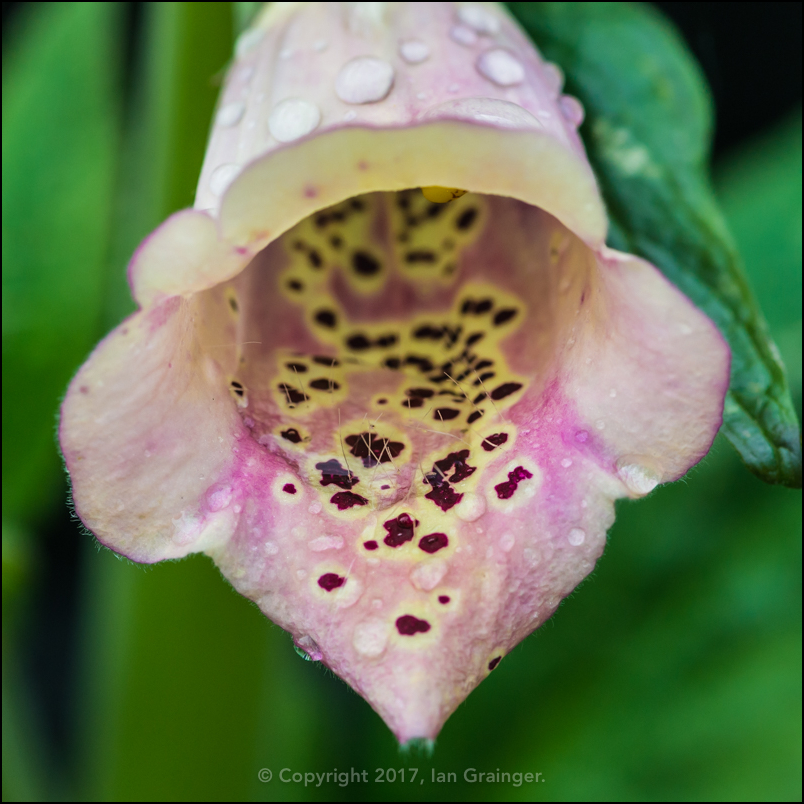 Foxy - May 2017
I had a number of Foxgloves (Digitalis) bursting into bloom, with this one being my favourite at the moment.
Southern Charm - May 2017
I was pleased to see the return of my Verbascum 'Southern Charm', although it seems to have returned with a slightly darker colour this year.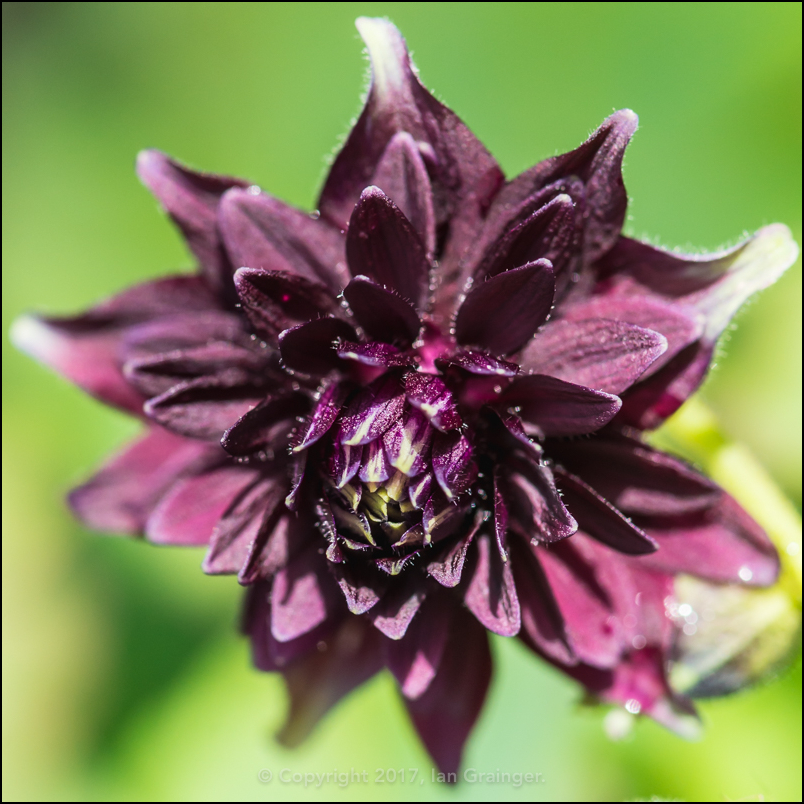 Black Barlow - May 2017
I'm absolutely amazed to see this Granny's Bonnet (Aquilegia) 'Black Barlow' return, as those who have followed my gardening experiences will know, I'm hopeless at keeping these plants alive - while everyone else complains that they grow like weeds!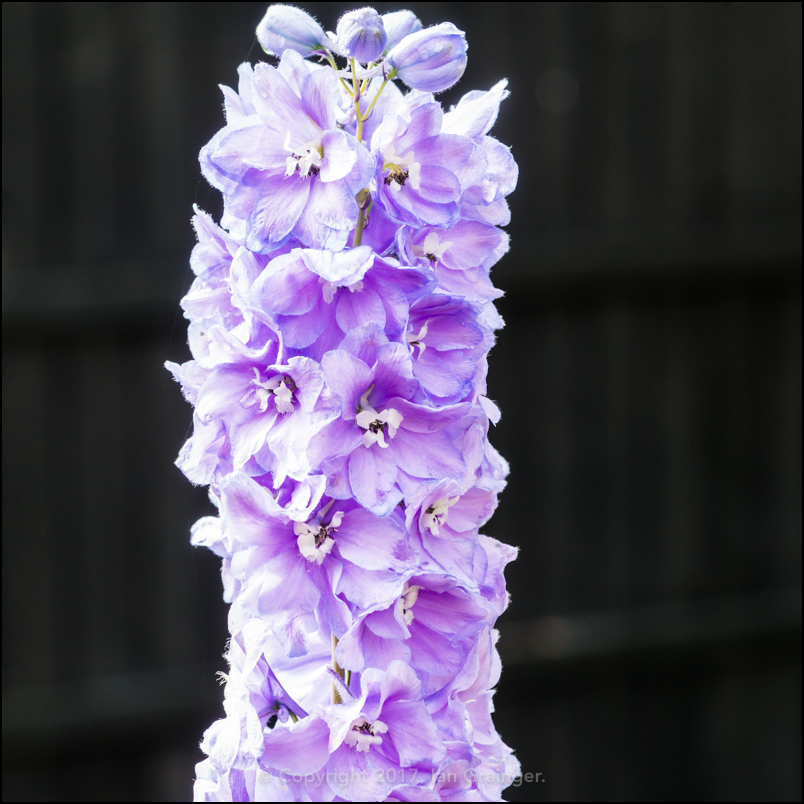 Delphinium Tower - May 2017
Finally for this week, my Larkspur (Delphinium) plants were putting on a magnificent display, and looked stunning against my black painted fence.
So, this week I'm picking Peacock Meeting as my Image of the Week, simply because I don't see many Peacock butterflies, and having two of them to photograph on the same morning was quite a thrill...