Garden Snail - July 2018
After nearly two months with a minimal amount of rainfall, the backlog seemed to fall from the sky on the day of my photo shoot this week.
This Garden Snail (Cornu aspersum) didn't seem to mind the very wet conditions though, and seemed to be enjoying the journey across a waterlogged window.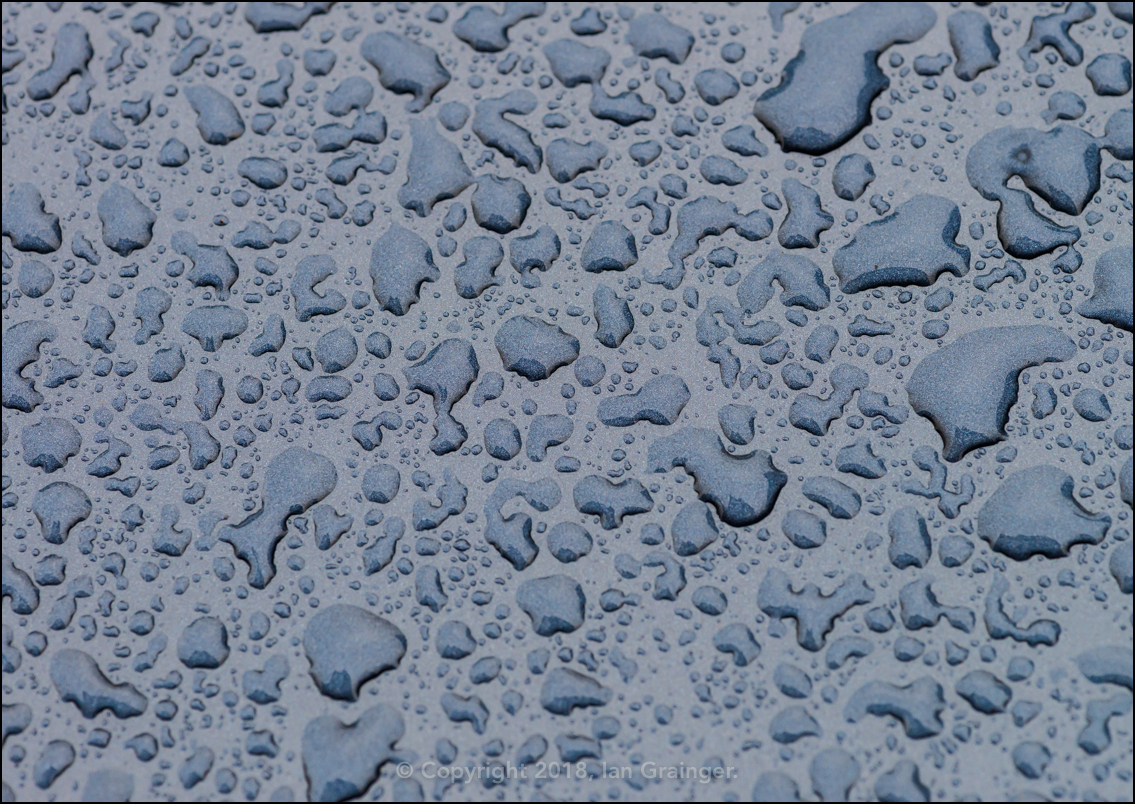 Abstractly Blue - July 2018
I tried taking a few images outside, but got absolutely soaked in the first couple of minutes. This raindrop laden car bonnet being the only halfway decent image I managed to get before the camera got too wet for my liking.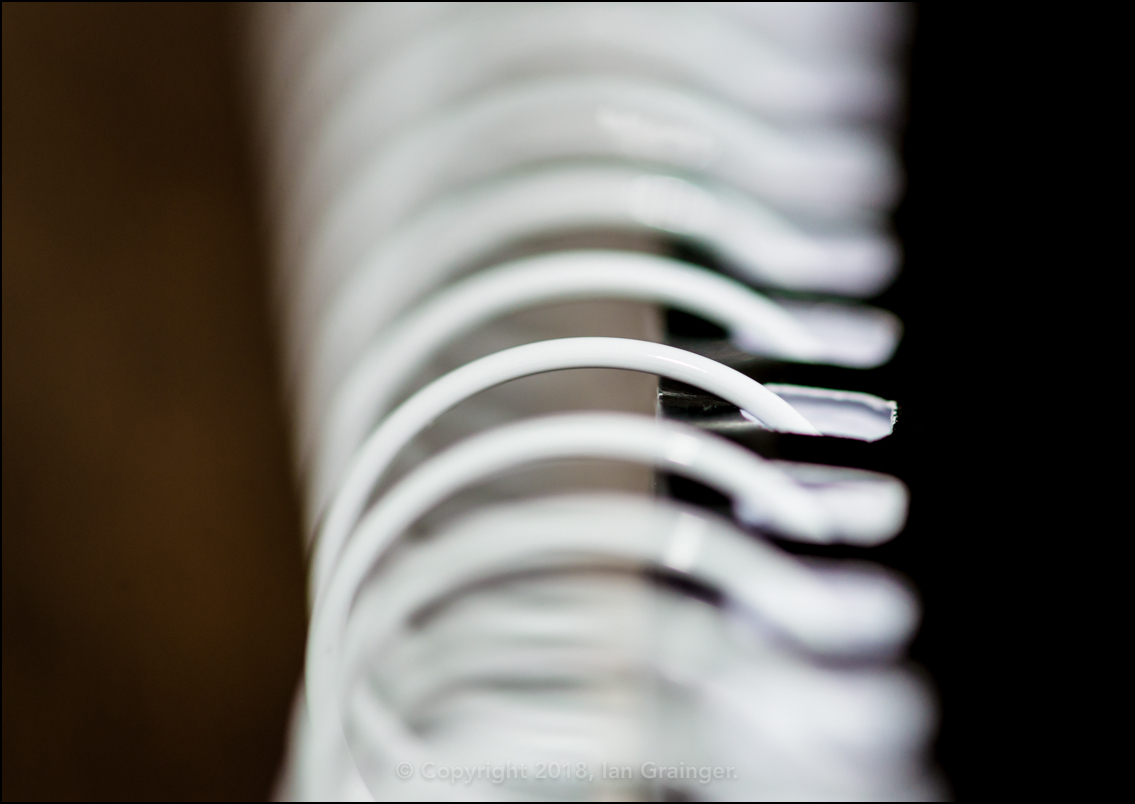 Notebook Abstract - July 2018
I retreated indoors, and decided to take a few still life images, which took me back to when I first started shooting macro images. I hunted down a few objects that I thought would make pleasing images, the spiral binding of this notebook being the first.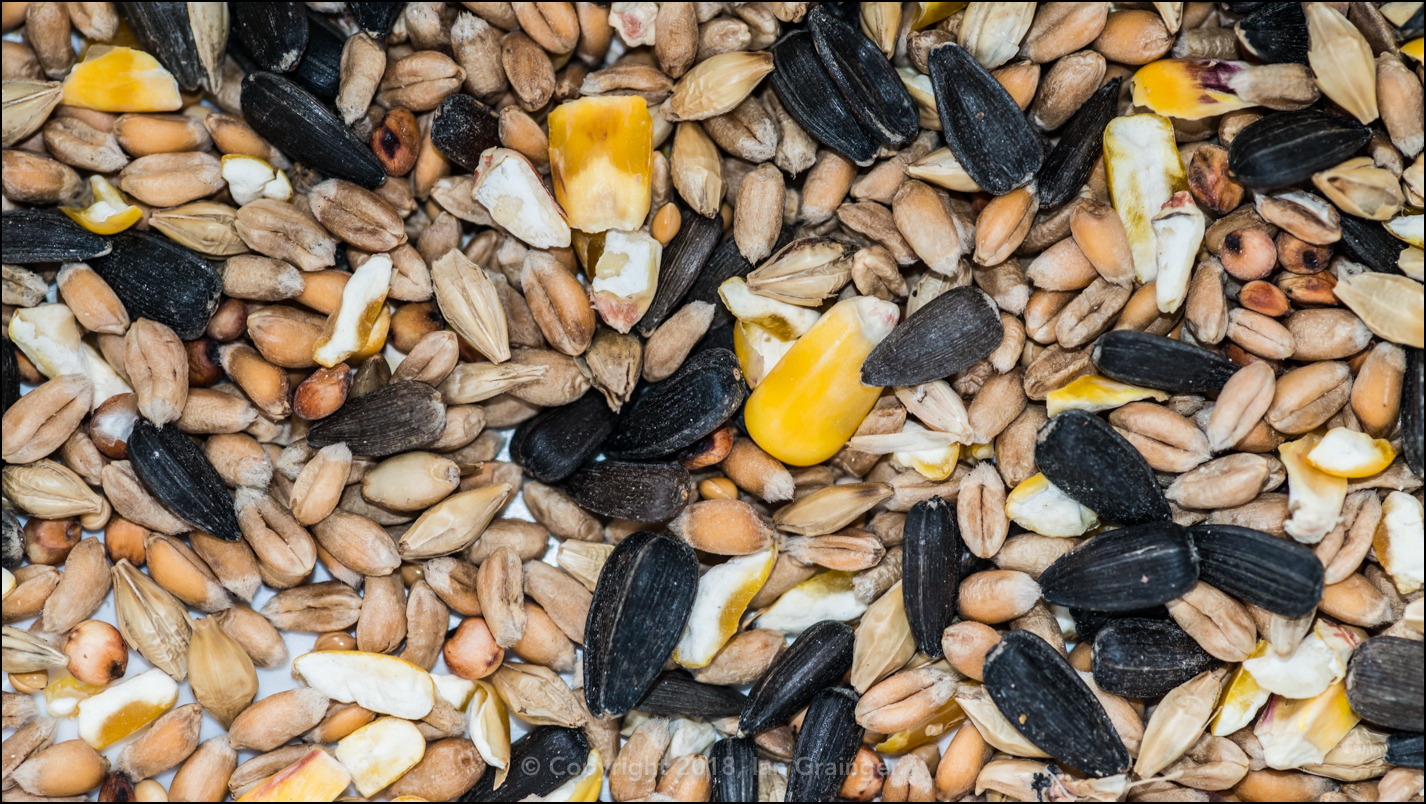 Seedy Abstract - July 2018
Next up was a box of bird seed!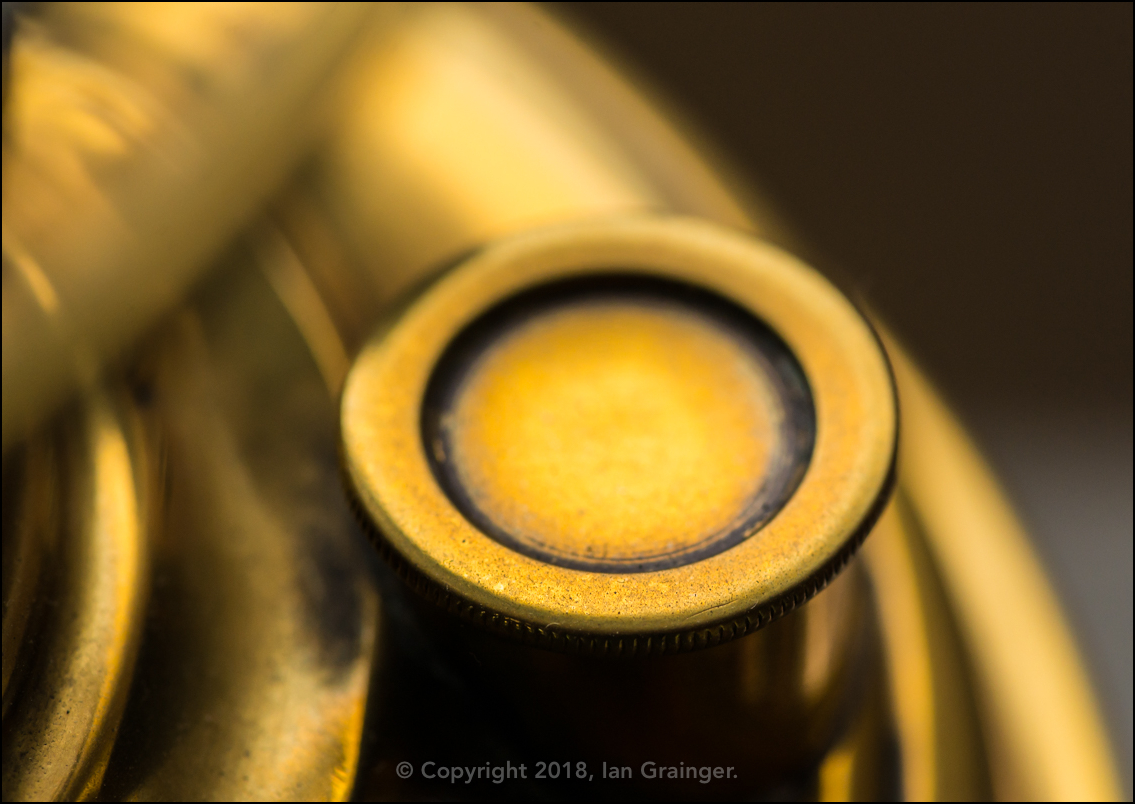 Oil Lamp Detail - July 2018
Then a detail from an antique brass oil lamp.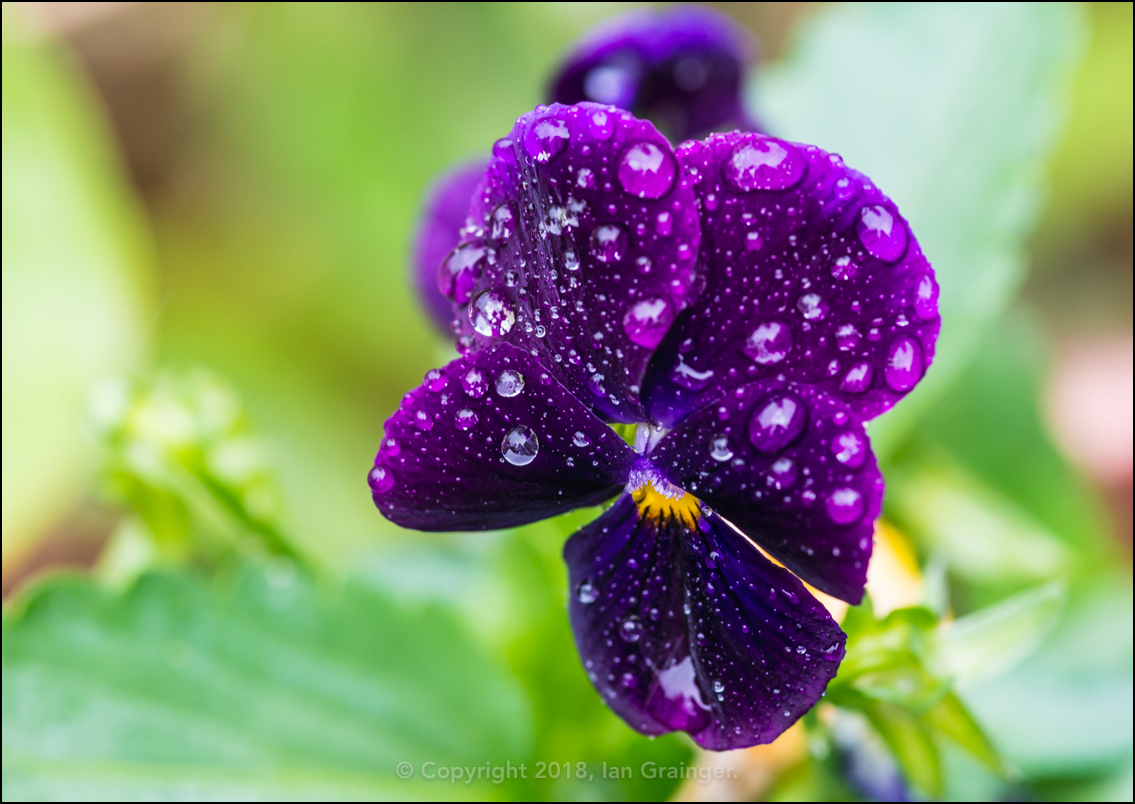 Purple Pansy - July 2018
As the rain eased, I decided to risk going outside again, and grabbed a few nature images. The dark raindrop covered petals of this Pansy (Viola tricolor) caught my eye.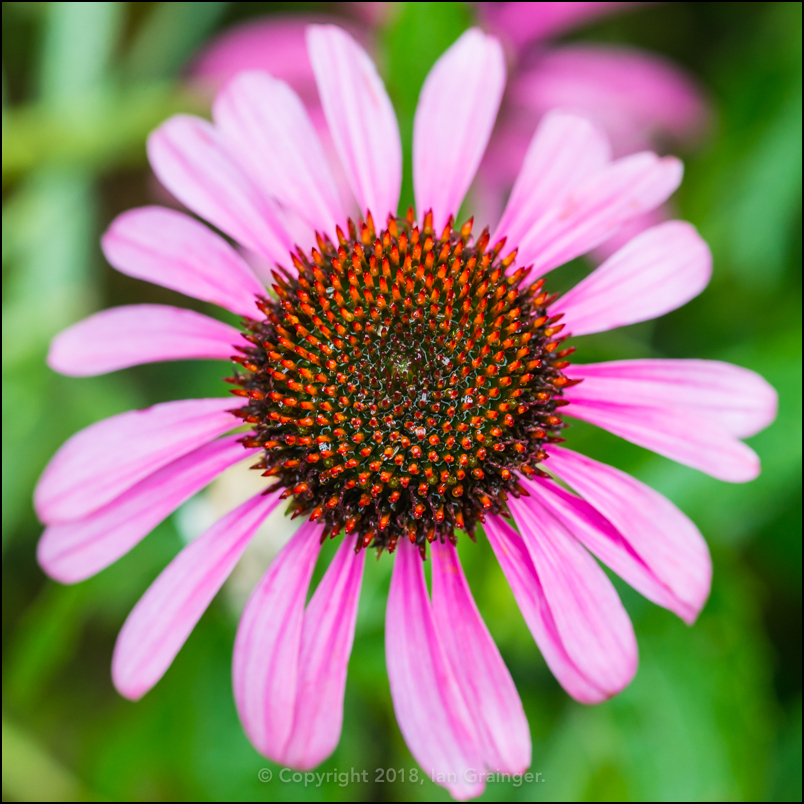 Bright Echinacea - July 2018
I was quite surprised at how bright this Coneflower (Echinacea) looked considering the sky was filled with dark rain clouds.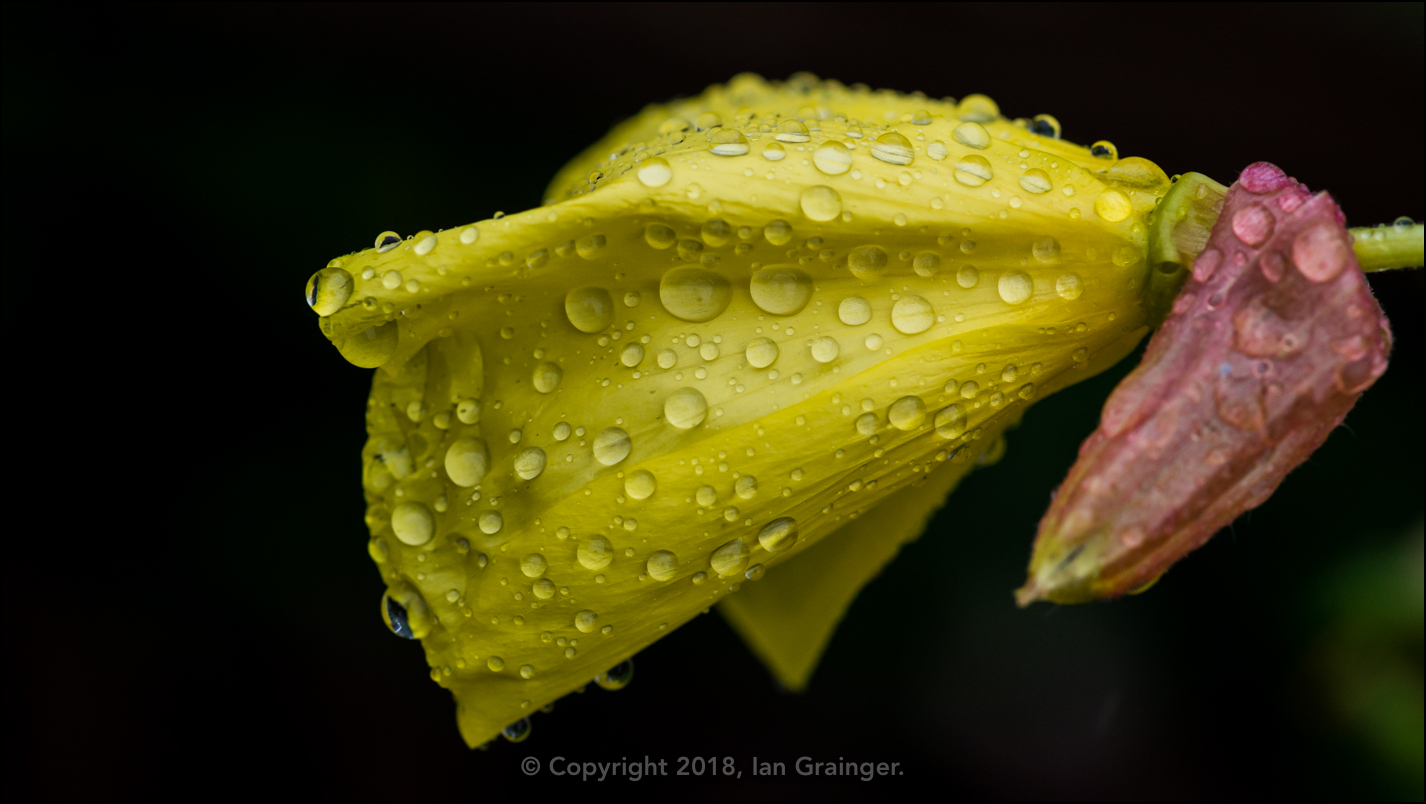 Evening Primrose - July 2018
The Evening Primroses (Oenothera biennis) were looking a bit sorry for themselves though, all closed up and covered in raindrops.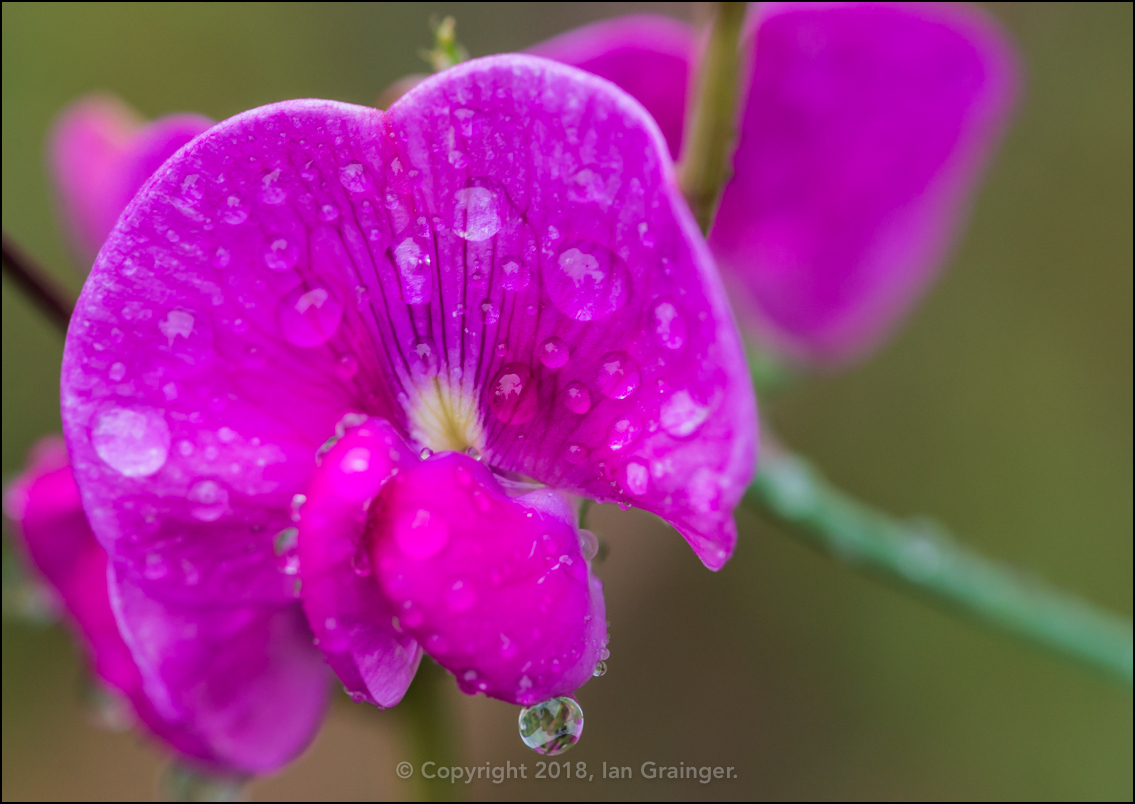 Sweet Pea - July 2018
The Sweet Peas (Lathyrus odoratus) were trying their best to brighten the place up, but it was a tough task...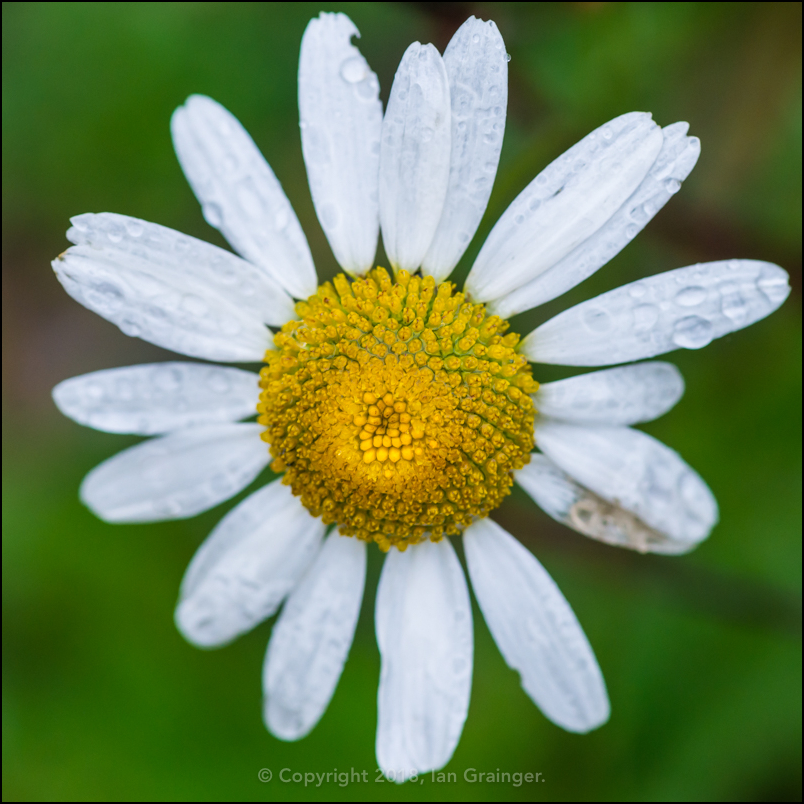 Bedraggled Oxeye - July 2018
...and it looked like the Oxeye Daisies (Leucanthemum vulgare) had taken on board more than their fair share of the rain.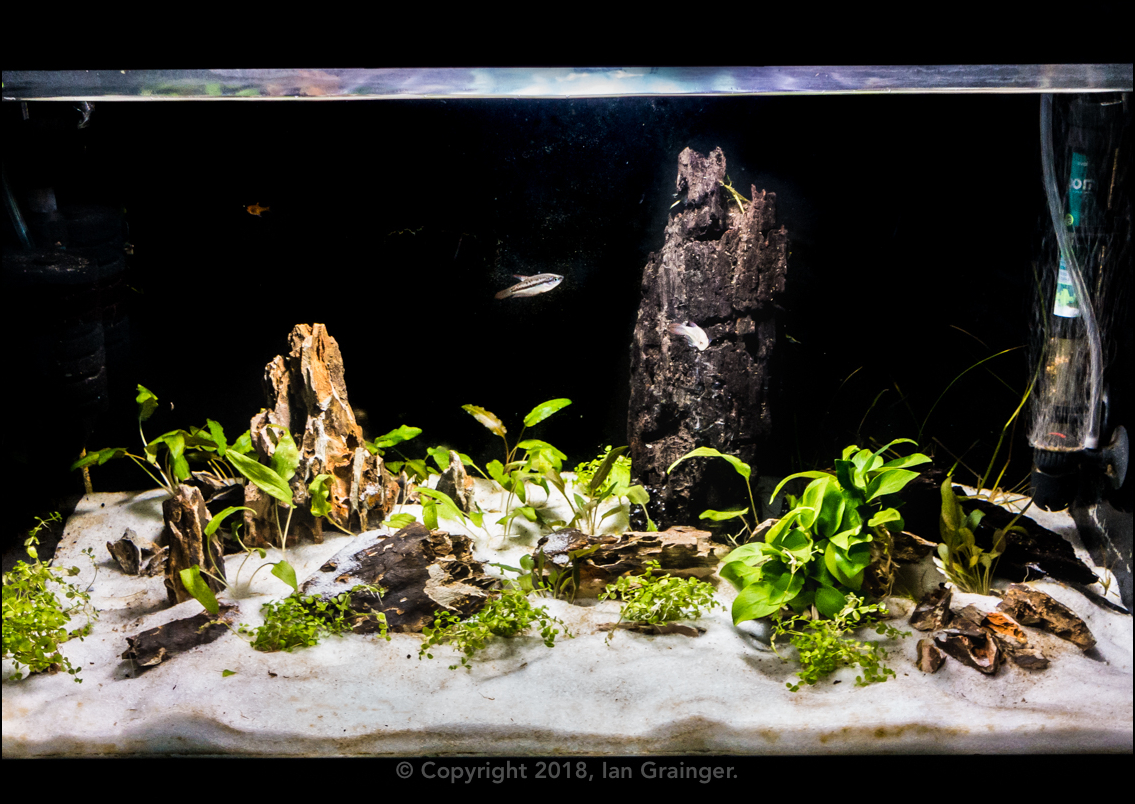 Sparkling Gourami Tank - July 2018
Finally, staying with the wet theme. Last week I posted a shot of my favourite fish of the moment, a Sparkling Gourami (Trichopsis pumilis), and this week I thought I'd share a picture of their new home. The plants are all very small at the moment, but I'm hoping that they will grow quickly to fill the tank.
So, this week I went with Garden Snail as my Image of the Week, simply because I thought it was the best of the bunch I took on a miserable wet Sunday...