Gatekeeper - July 2018
We'd had a run of gorgeous weather recently, with clear blue skies, bright sunshine and rocketing temperatures. Seemingly there was no end in sight, as forecasters predicted more of the same for at least another week.
So my weekend photo shoot kicked off in dad's garden with me looking for insects, and I soon came across this fresh looking Gatekeeper (Pyronia tithonus) butterfly collecting pollen from some late Magic Carpet (Spiraea japonica) bush blossom.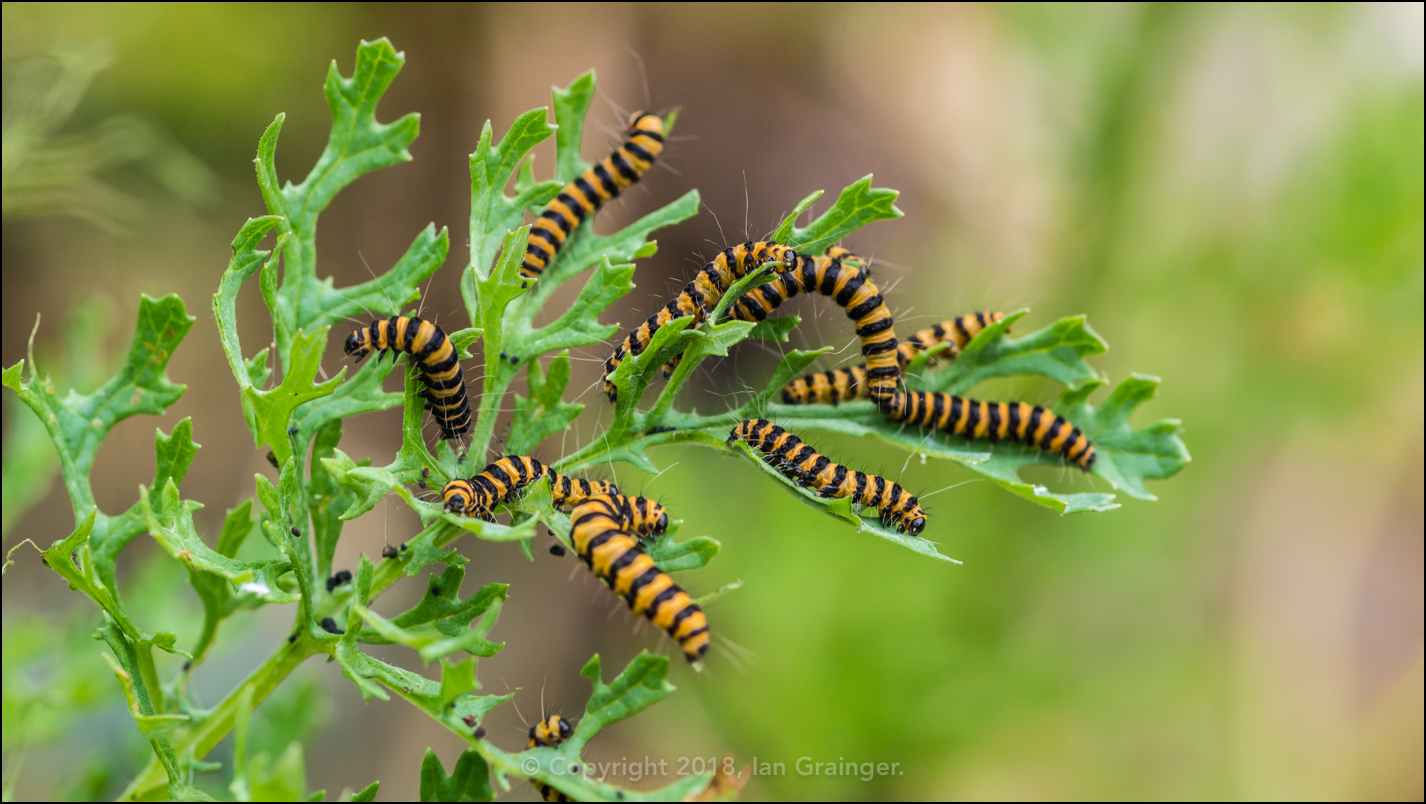 The Munchies - July 2018
I then remembered the Cinnabar Moth (Tyria jacobaeae) caterpillars from last week, and wondered if there were still any around. As it turned out, there were hundreds of them, all still slowly working their way through the Ragwort (Senecio) plants.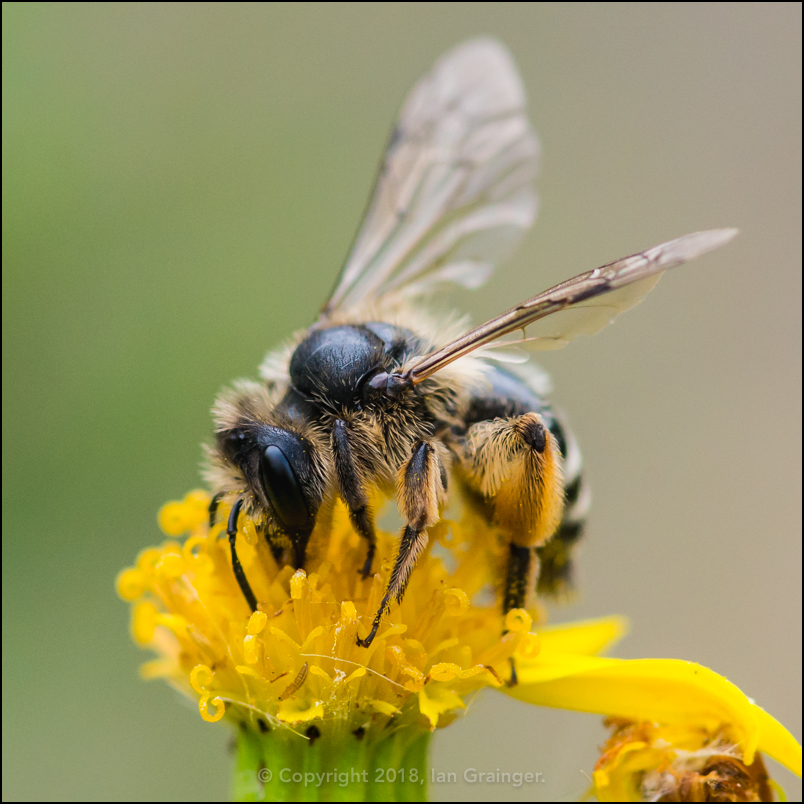 Browsing Bee - July 2018
Also enjoying the Ragwort was this little Honey Bee (Apis mellifera), which had already collected quite a lot of pollen in its pollen sacks.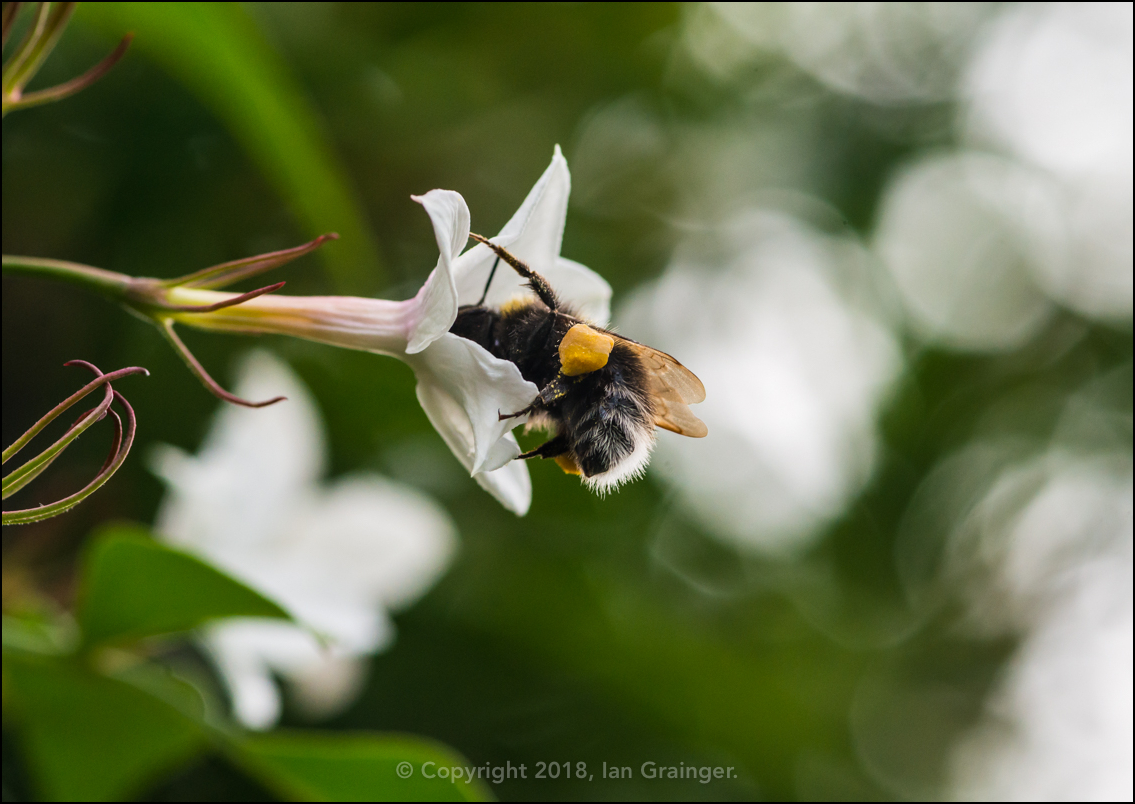 Getting Stuck In - July 2018
This Buff-tailed Bumblebee (Bombus terrestris) was also filling up its pollen sacks, but from a different source. This time the pollen was coming from the white flowers of a Summer Jasmine (Jasminum officinale) bush.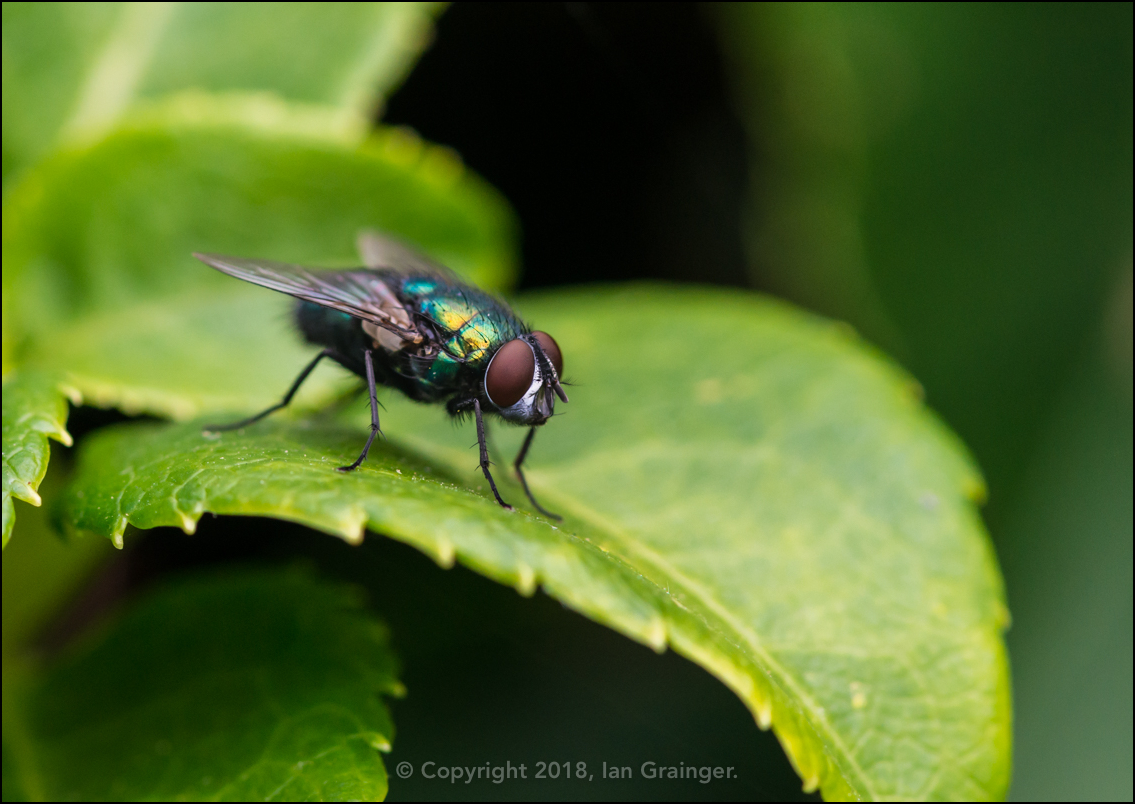 Greenbottle - July 2018
Meanwhile, a Greenbottle (Lucilia caesar) waited on a green leaf.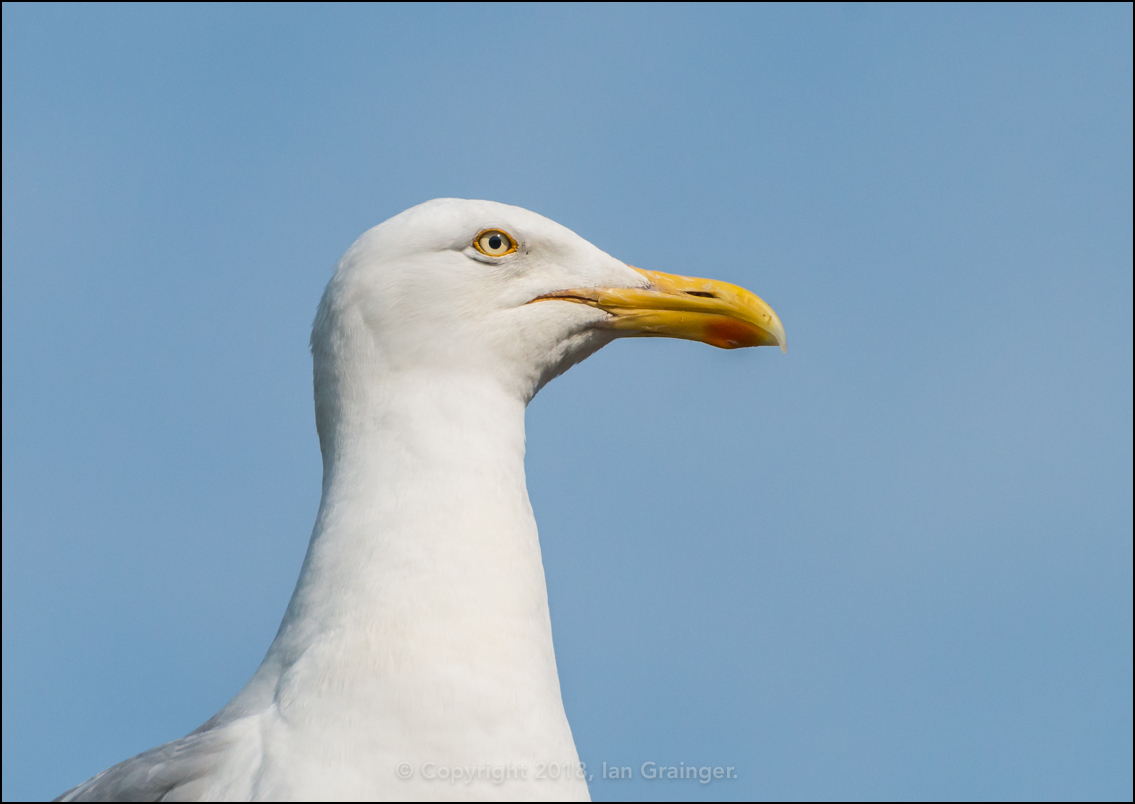 Herring Gull Portrait - July 2018
It was an incredibly hot morning, and there were very few birds about, however, this Herring Gull (Larus argentatus) let me get quite close to take his portrait.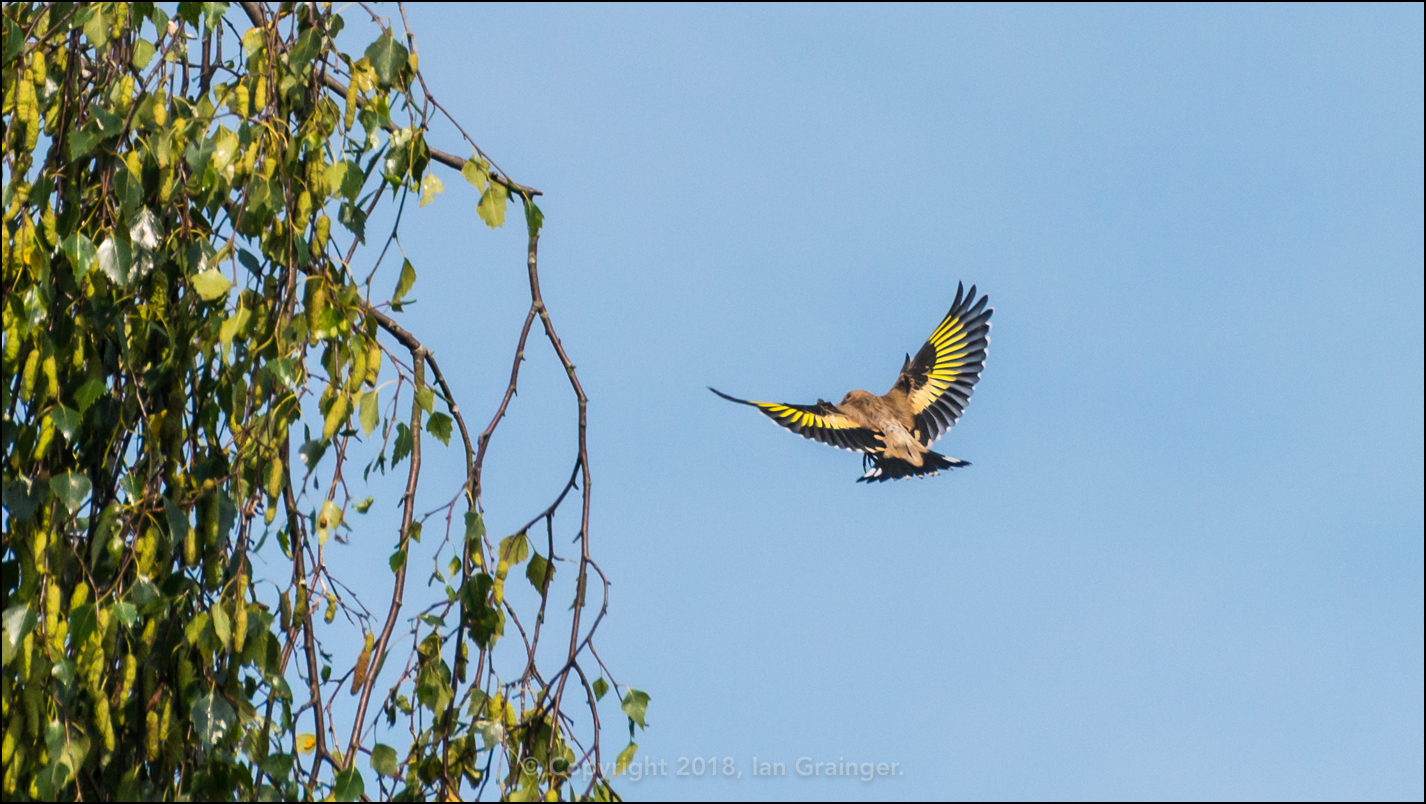 Landing Practice - July 2018
I also spotted some juvenile Goldfinches (Carduelis carduelis) practising their flying skills. Some were practising take-off while this one was more keen on landing.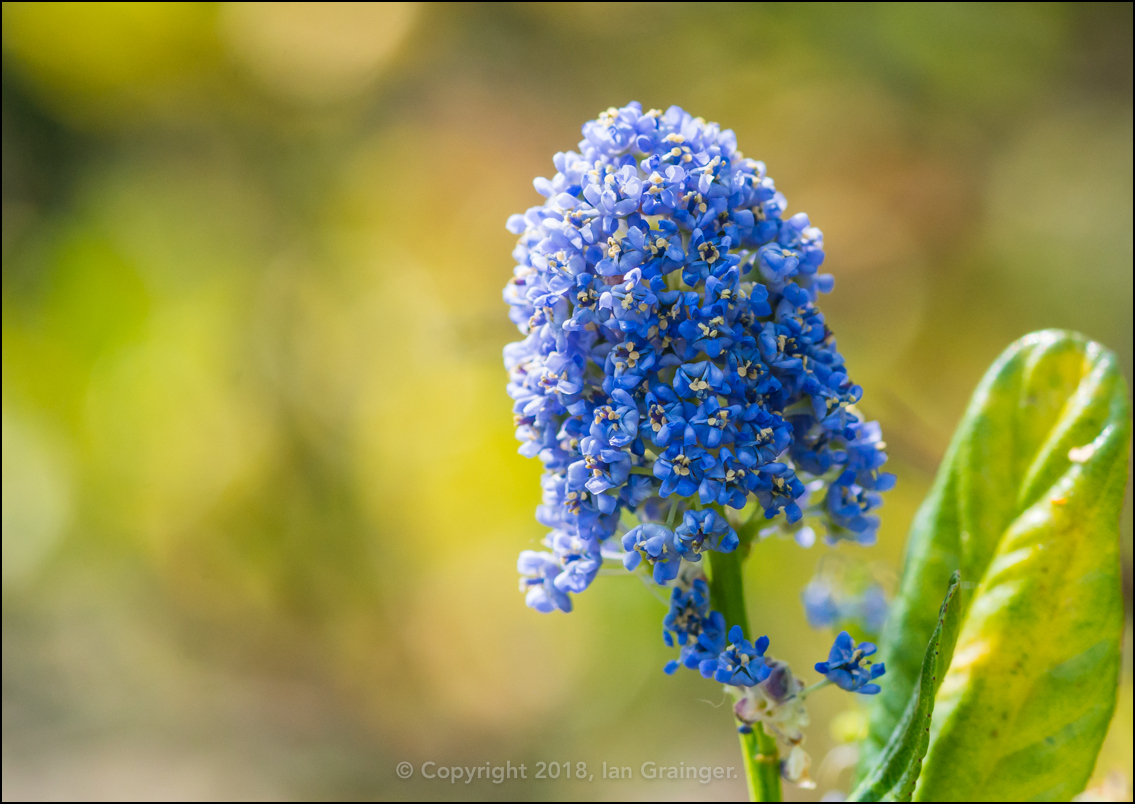 California Lilac - July 2018
The garden seemed to be dominated by shades of blue, pink and purple this week, with the California Lilac (Ceanothus) bush still going strong...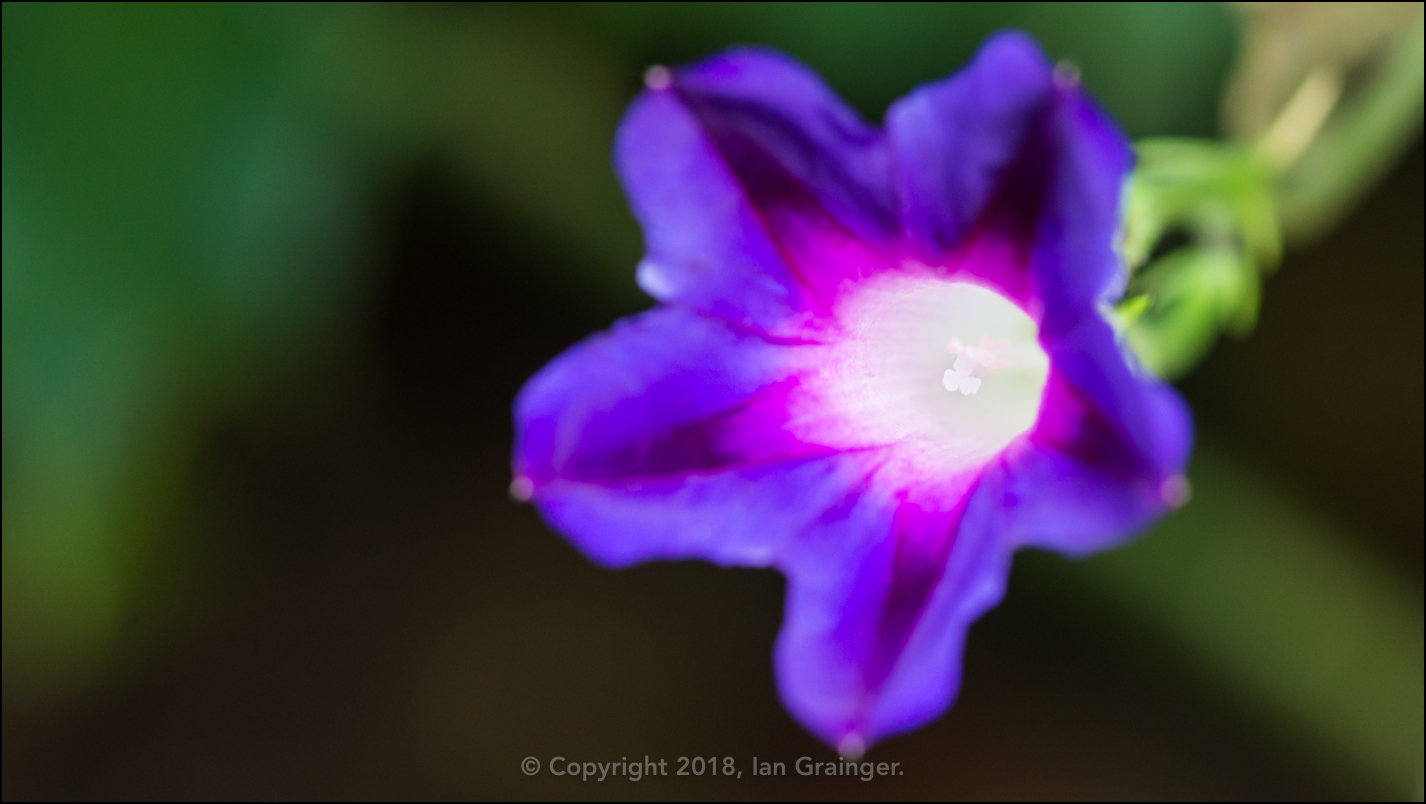 Into the Beyond - July 2018
...and new Morning Glory (Ipomoea purpurea) blooms appearing all of the time.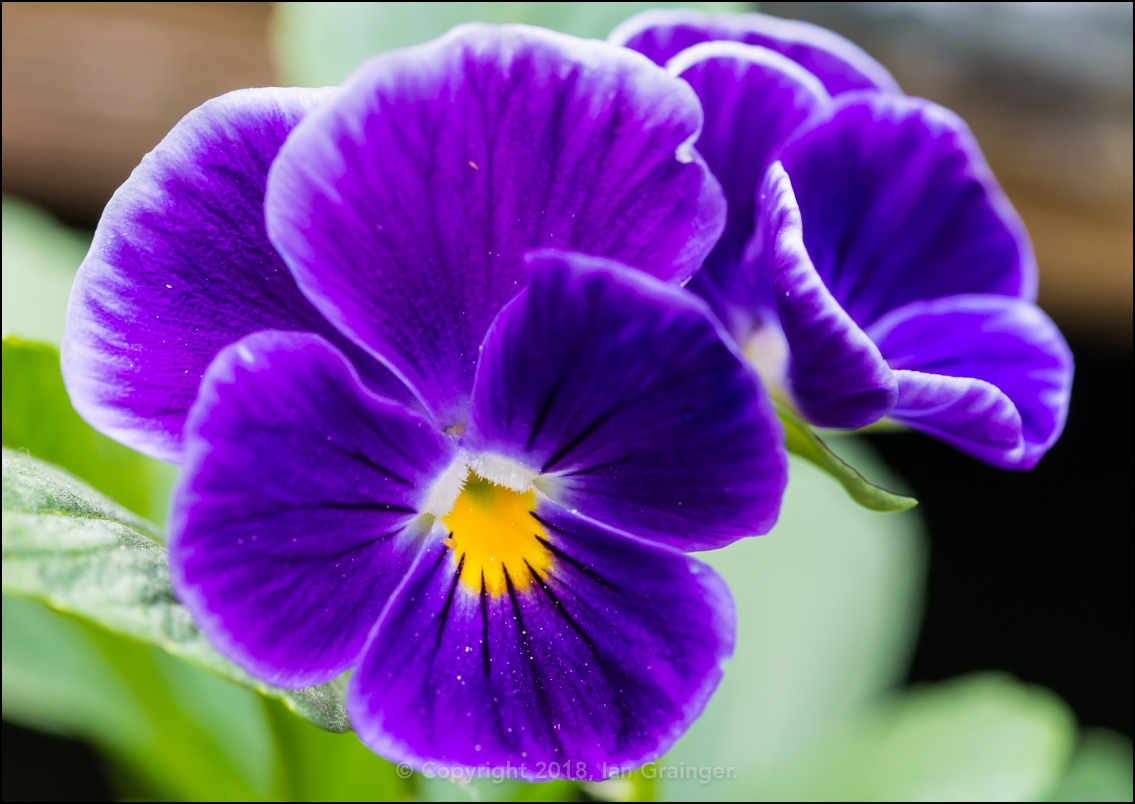 Pretty Purple Pansies - July 2018
Dad had also grown some rather nice purple Pansies (Viola tricolor) from seed.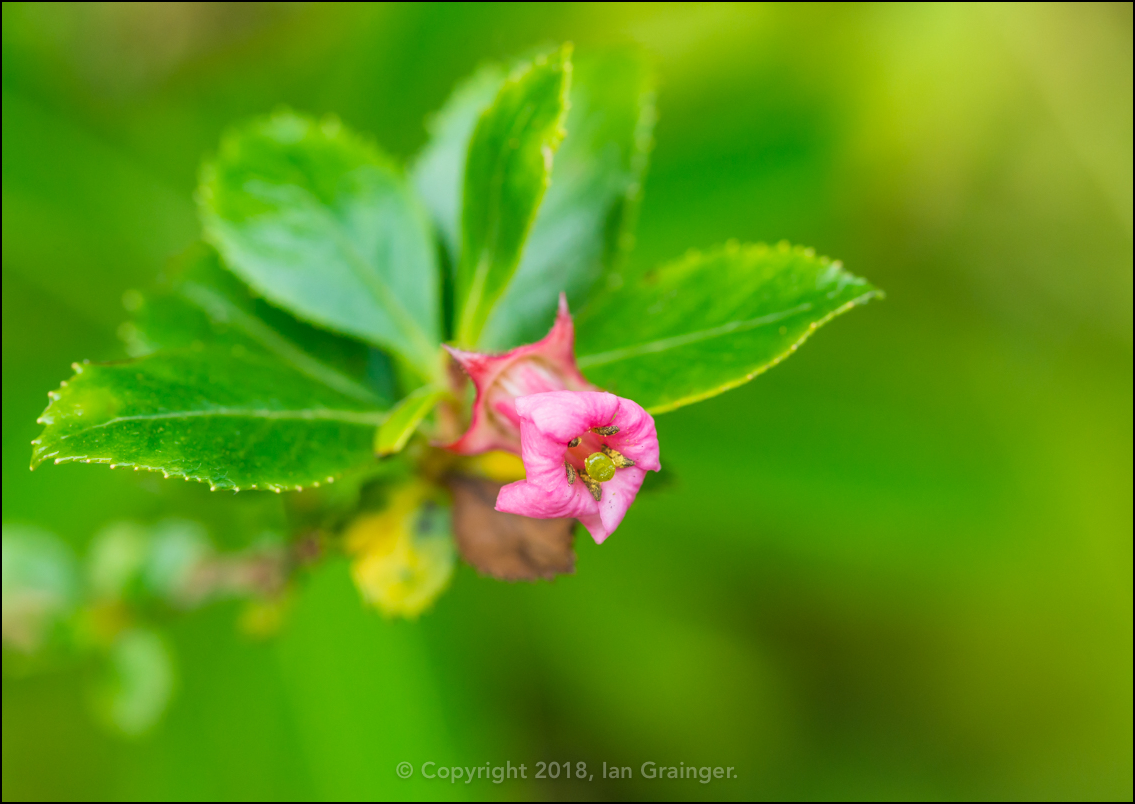 Lonely Escallonia - July 2018
Representing the pinks was this solitary Escallonia bush bloom, which was looking incredibly lonely on such a large bush.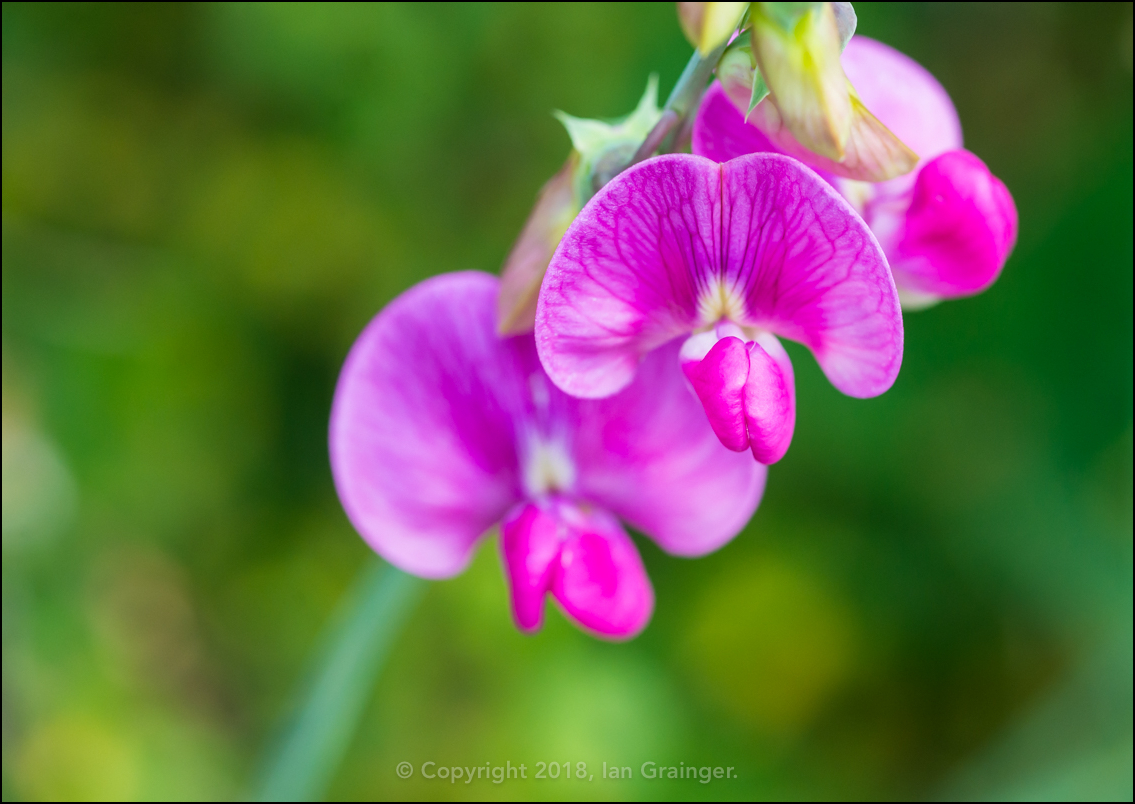 Pink Peas - July 2018
The Sweet Peas (Lathyrus odoratus) were beginning to bloom, and if anything like last year, would continue well into October.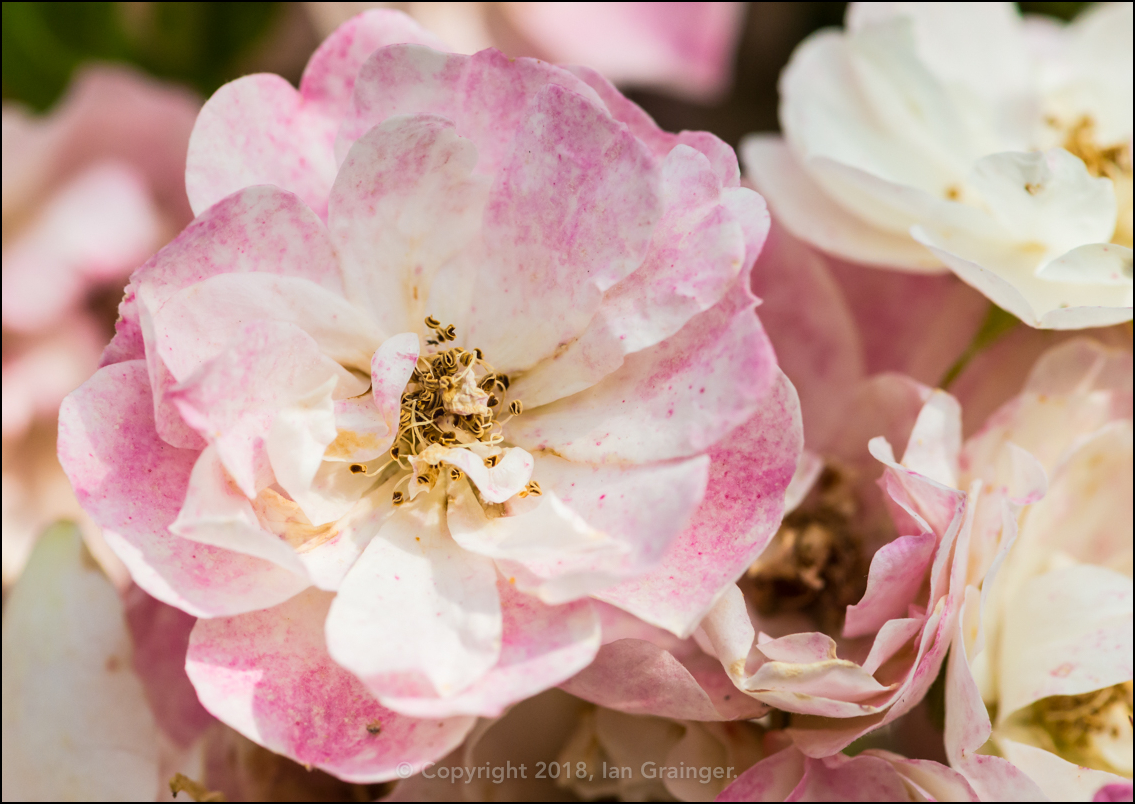 Turning Pink - July 2018
Despite being in decline, the wild Climbing Rose (Rosa) was beginning to get a bit of colour into its white petals, and I thought they looked at their prettiest like this.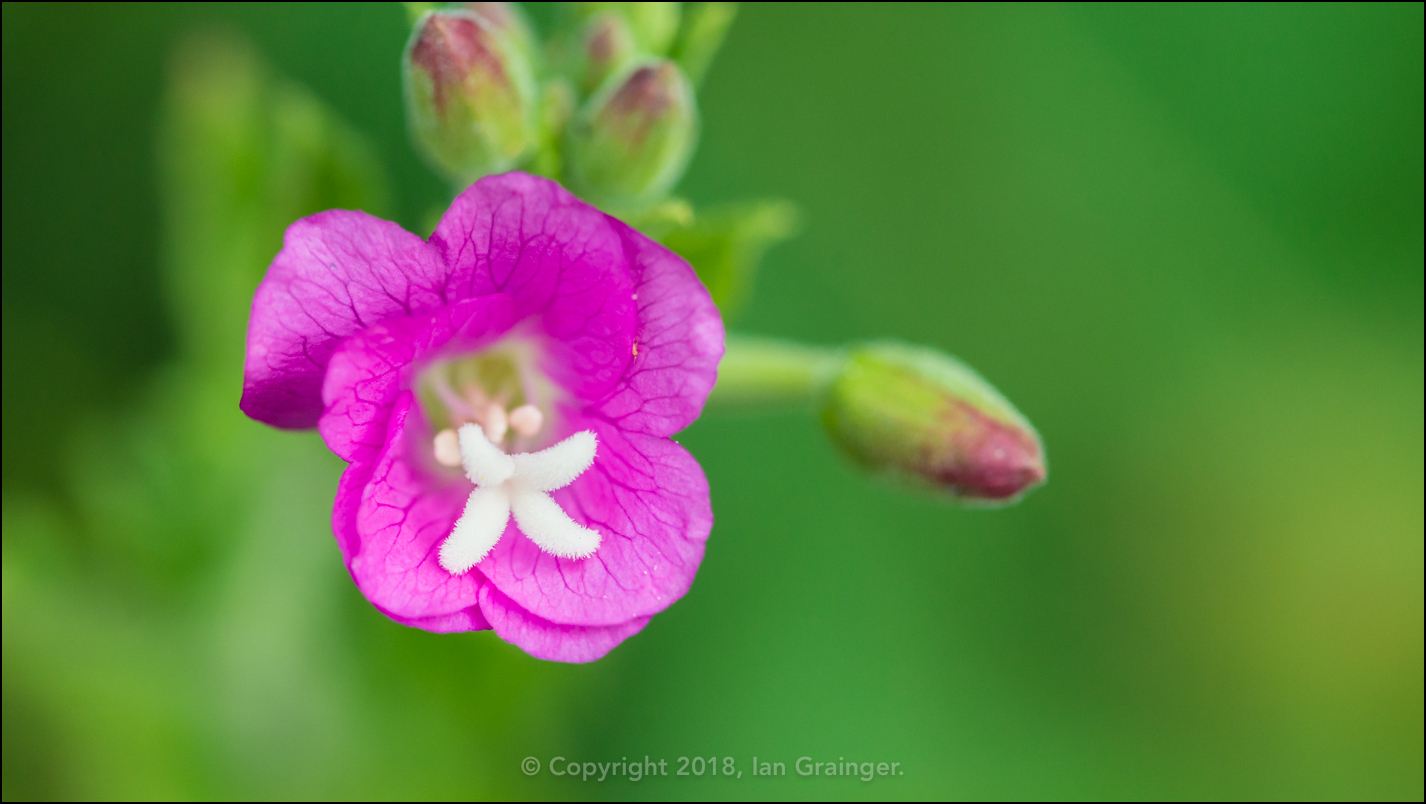 Great Willowherb - July 2018
We were treated to the first Great Willowherb (Epilobium hirsutum) blooms of the year. Weed or wild flower, they were mighty pretty!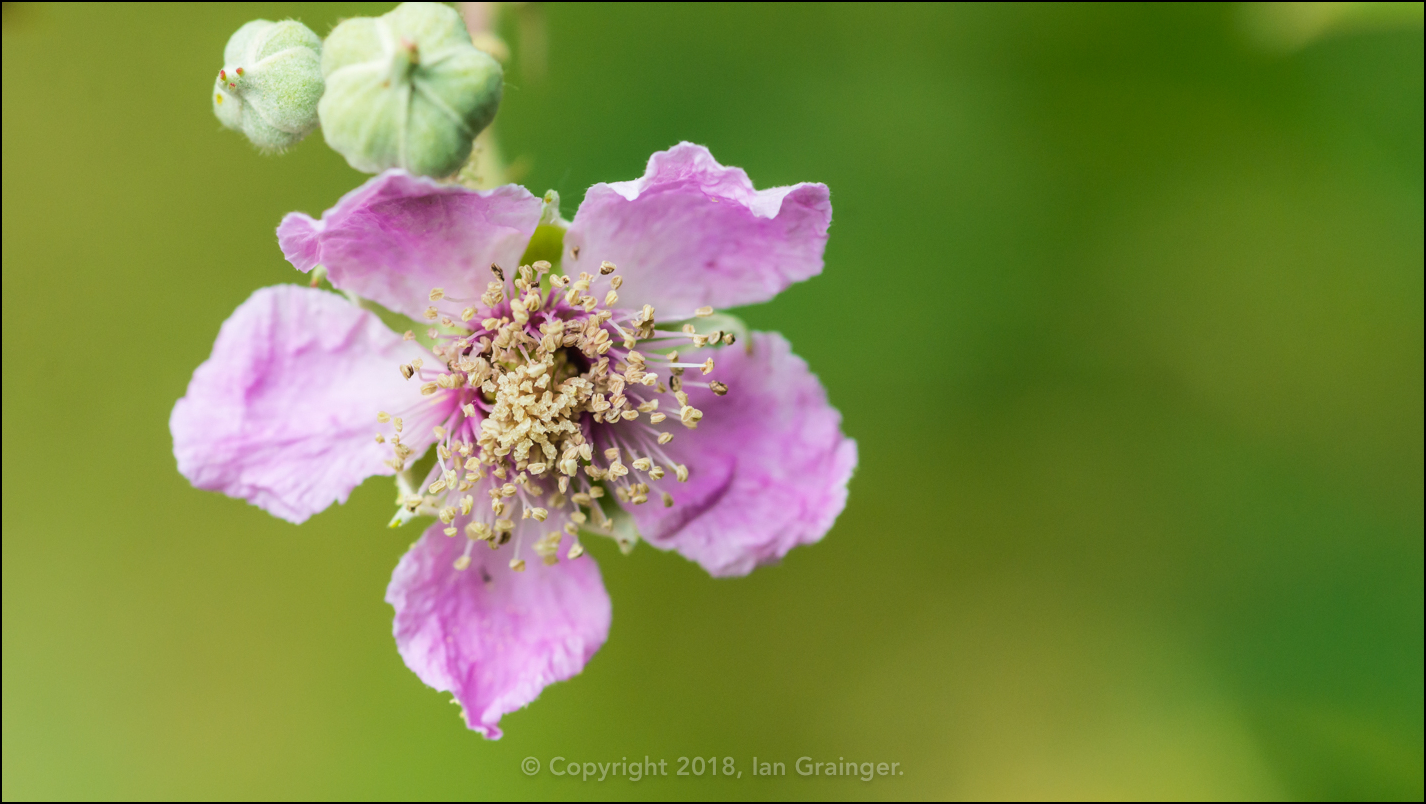 Blushing Bramble - July 2018
Like the Climbing Rose, some of the Bramble (Rubus fruticosus) bush blooms were beginning to get a tinge of pink. It wouldn't be long before we'd be seeing Brambles...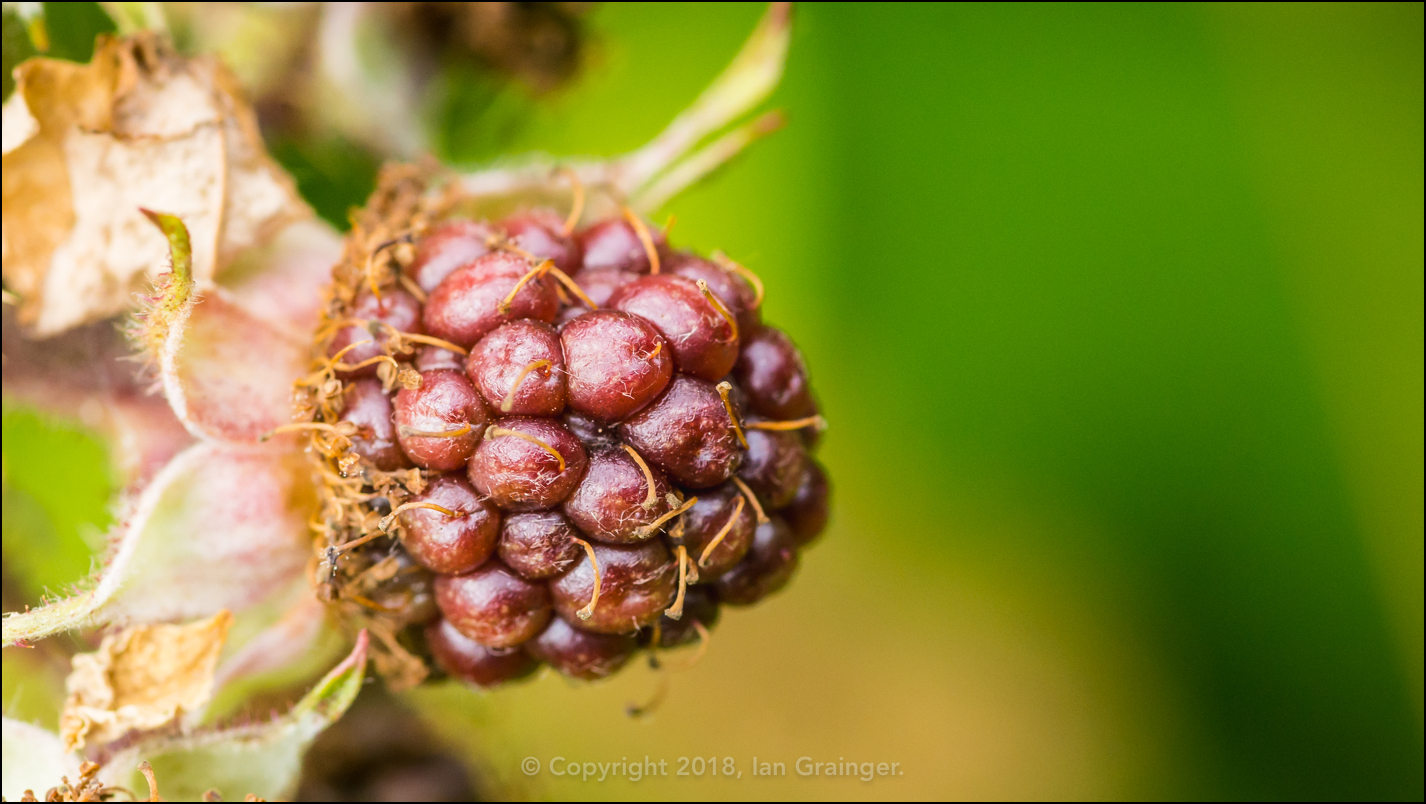 First Fruit - July 2018
...actually, although unripe for now, fruit was already being produced on some bushes!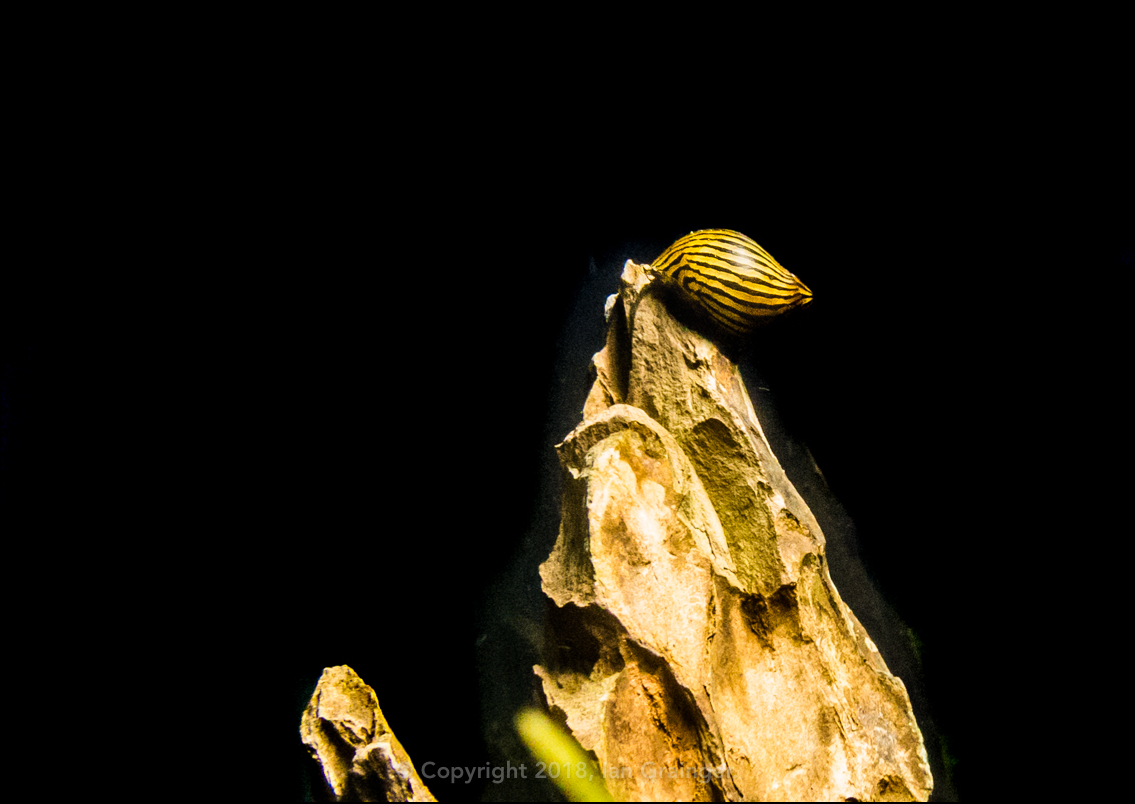 Nerite Snail - July 2018
Finally to my wet pets. I've been having a bit of an algae problem in my small 15g Fluval 57 aquarium recently, and decided to try and combat it with three Nerite Snails (Neritina natalensis). They've done a sterling job, and have removed it from all of the rocks, plants and glass. I'm now having to add algae to the tank in wafer form to keep them fed!!!
So, this week I went with Gatekeeper as my Image of the Week simply because it must have been one of the first butterflies of its kind to emerge, as its wings were so pristine...