Honeysuckle Raindrops - November 2018
It was a dull wet and windy Sunday morning for my photo shoot this week, with the only redeeming feature of the weather being that it wasn't too cold.
Rather predictably, this meant that I was on the lookout for images of pleasing flora covered in raindrops. It turned out that my favourite raindrop adorned subjects were these Common Honeysuckle (Lonicera periclymenum) blooms. I loved how the raindrops clung to the rather long filaments of the flowers.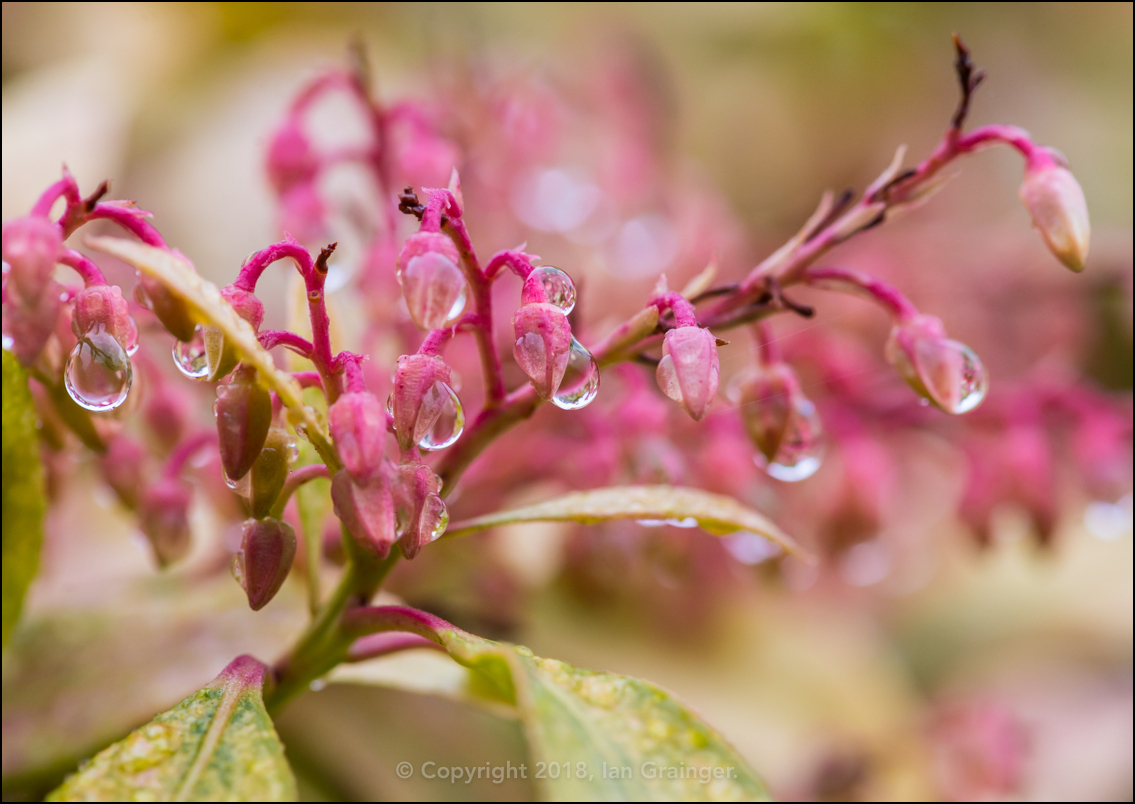 Forest Flame Drops - November 2018
A close second were these raindrop covered Forest Flame (Pieres) bush flower buds. If the frosts held off for another week or two, they may even open up for a second viewing this year.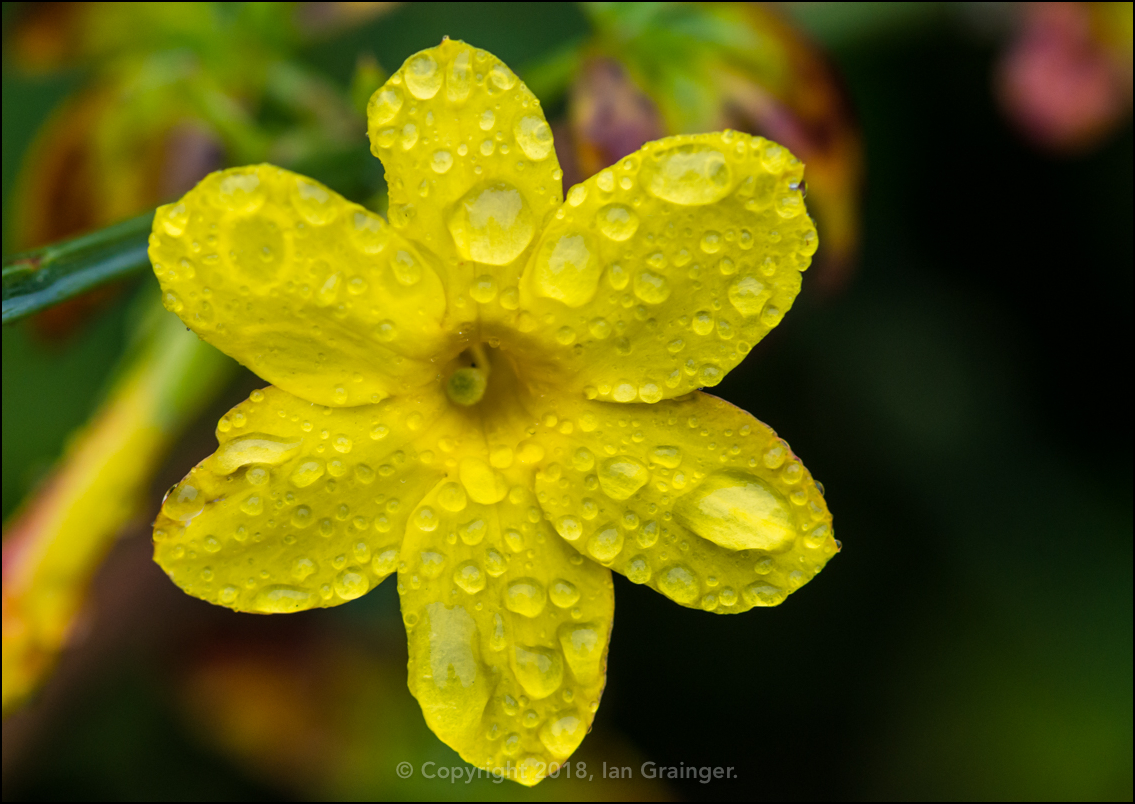 Wet Winter Jasmine - November 2018
The Winter Jasmine (Jasminum nudiflorum) tended to look good in either sunshine or showers, and was a great addition to the garden in the Autumn and Winter months.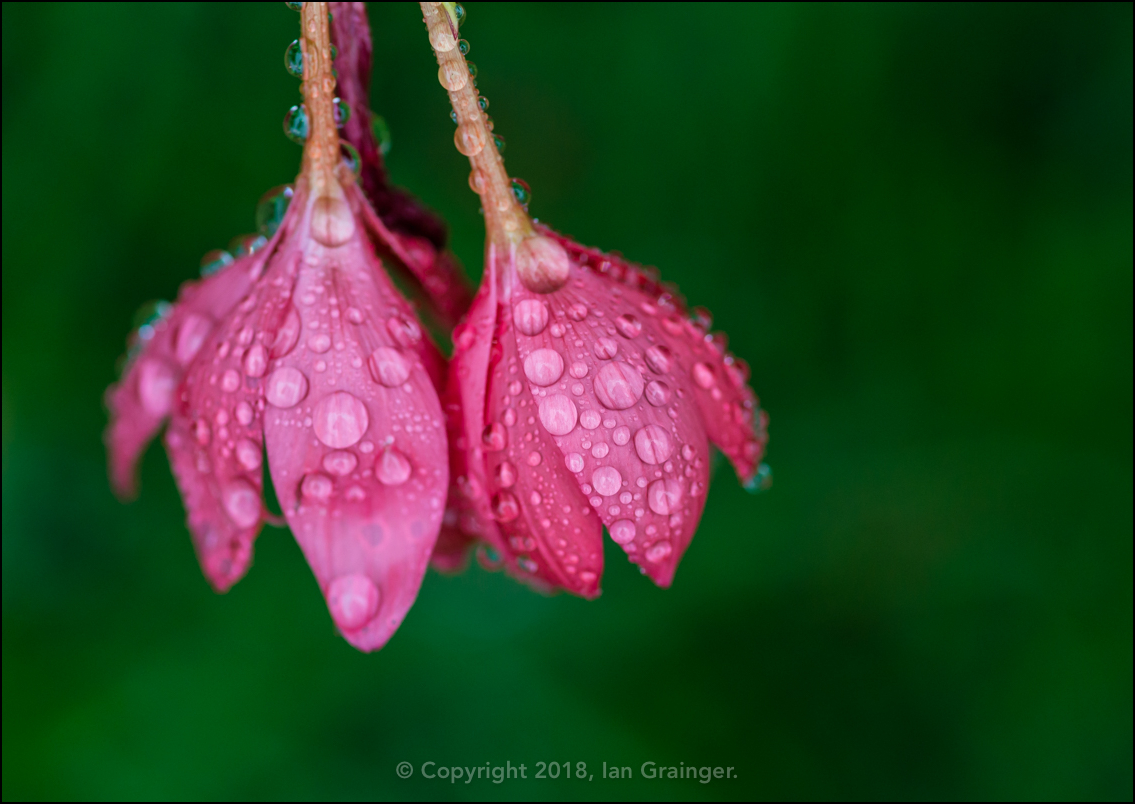 Drooping River Lily - November 2018
The River Lilies (Hesperantha coccinea) wouldn't be around for much longer, and were bowing towards the ground under the weight of the raindrops.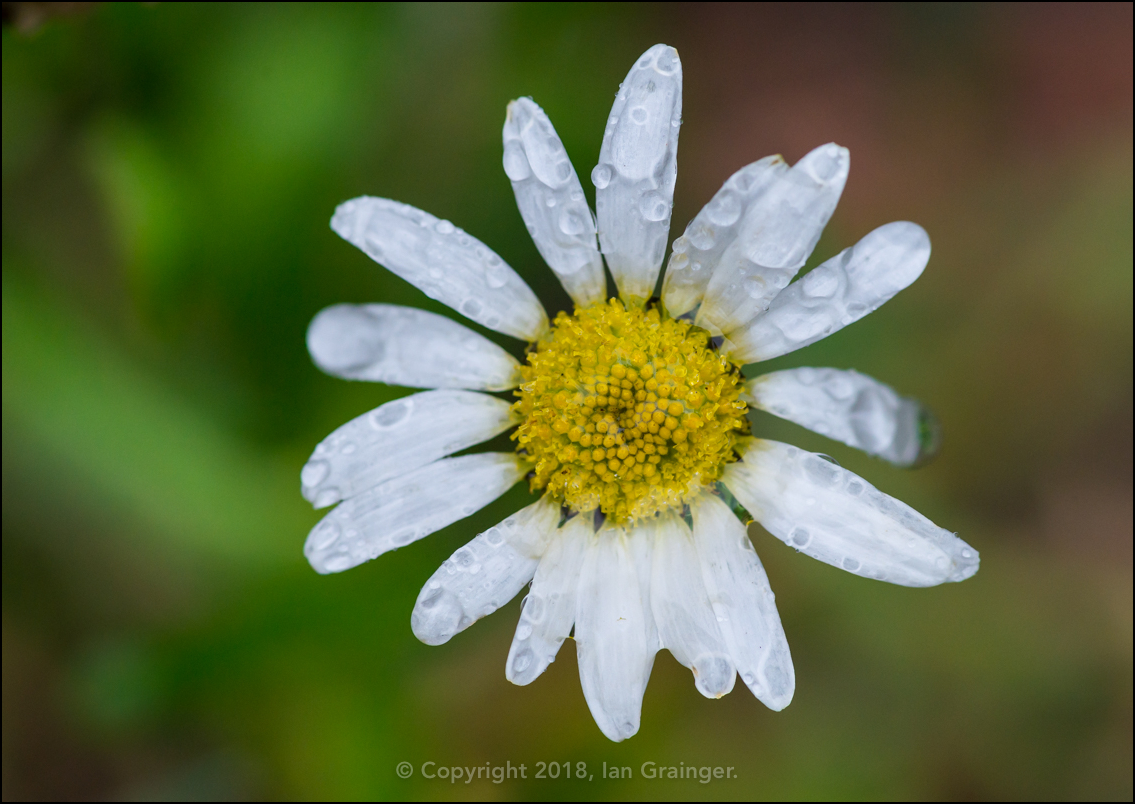 Wet Oxeye - November 2018
I was quite surprised to see that the Oxeye Daisies (Leucanthemum vulgare) were still flowering, but all flowers were welcome at this time of year.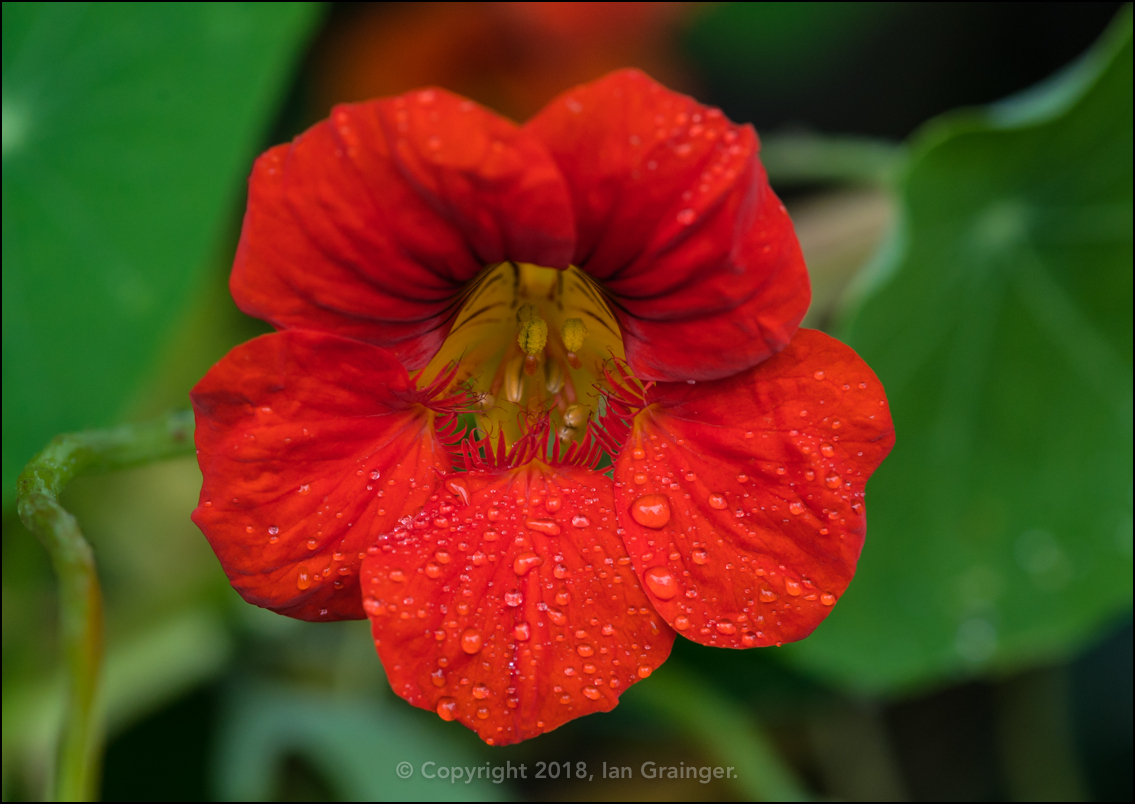 Nasturtium Droplets - November 2018
The Nasturtiums (Tropaeolum) still had a few remaining blooms, which was also surprising as they normally shrivel up at the first sign of frost, which we'd had on a couple of occasions last week.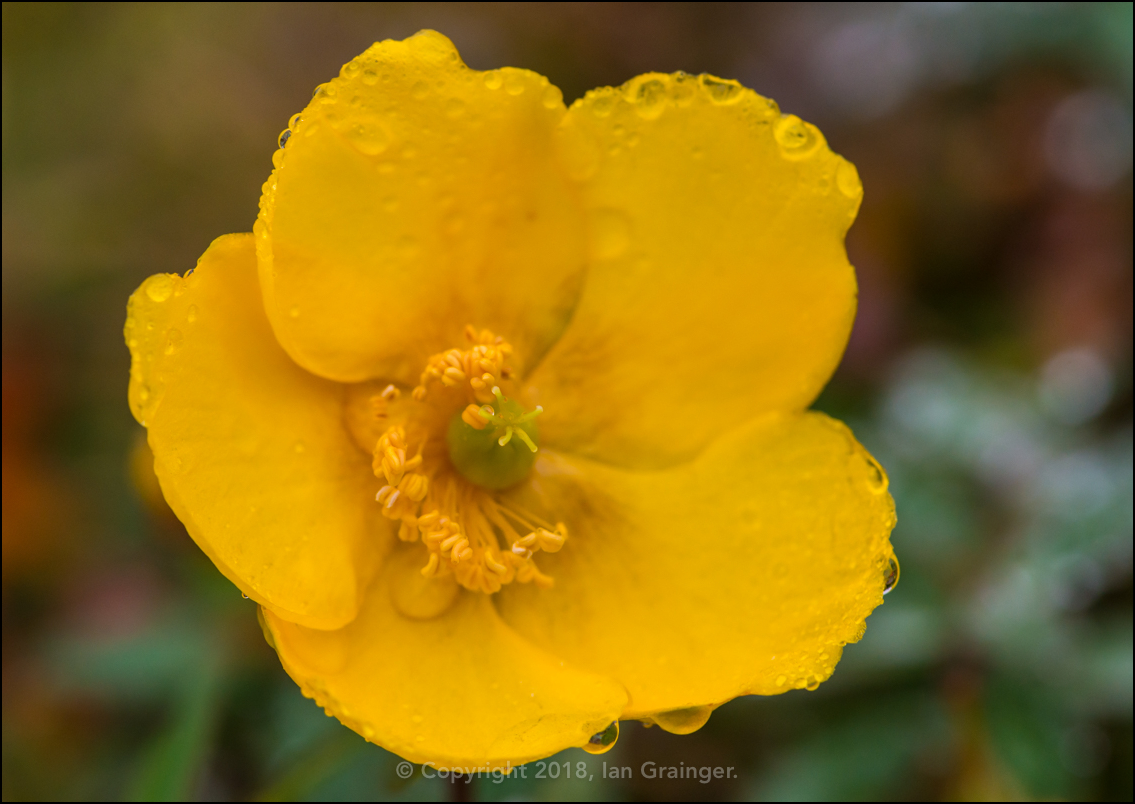 Hypericum - November 2018
The Hypericum bush blooms were much hardier, and would survive for a little longer into the year.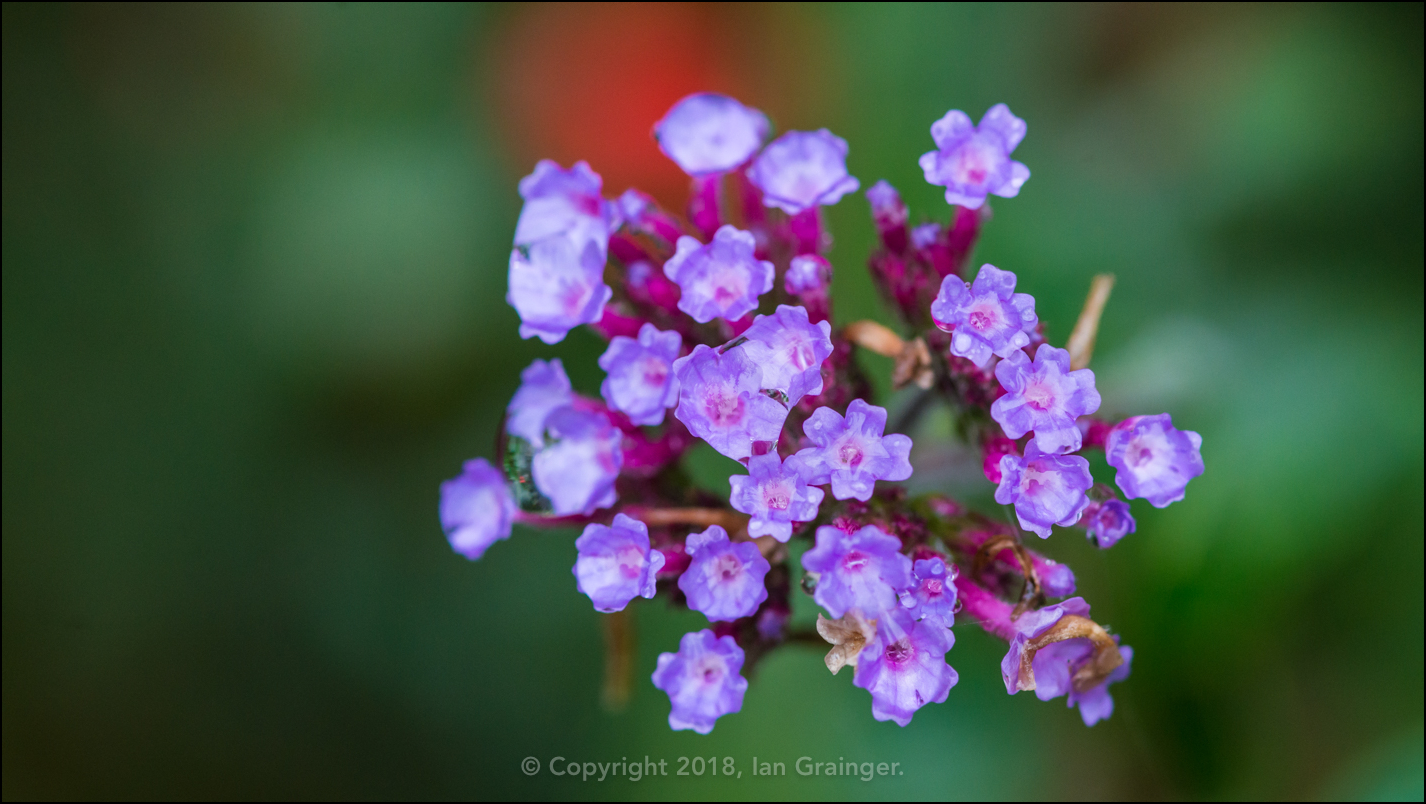 Verbena Raindrops - November 2018
Meanwhile the Verbena (Verbena bonariensis) blooms were struggling to hang on. Most of the Verbena plants had been blown over, soaked and frozen in the last month, but a few still endured.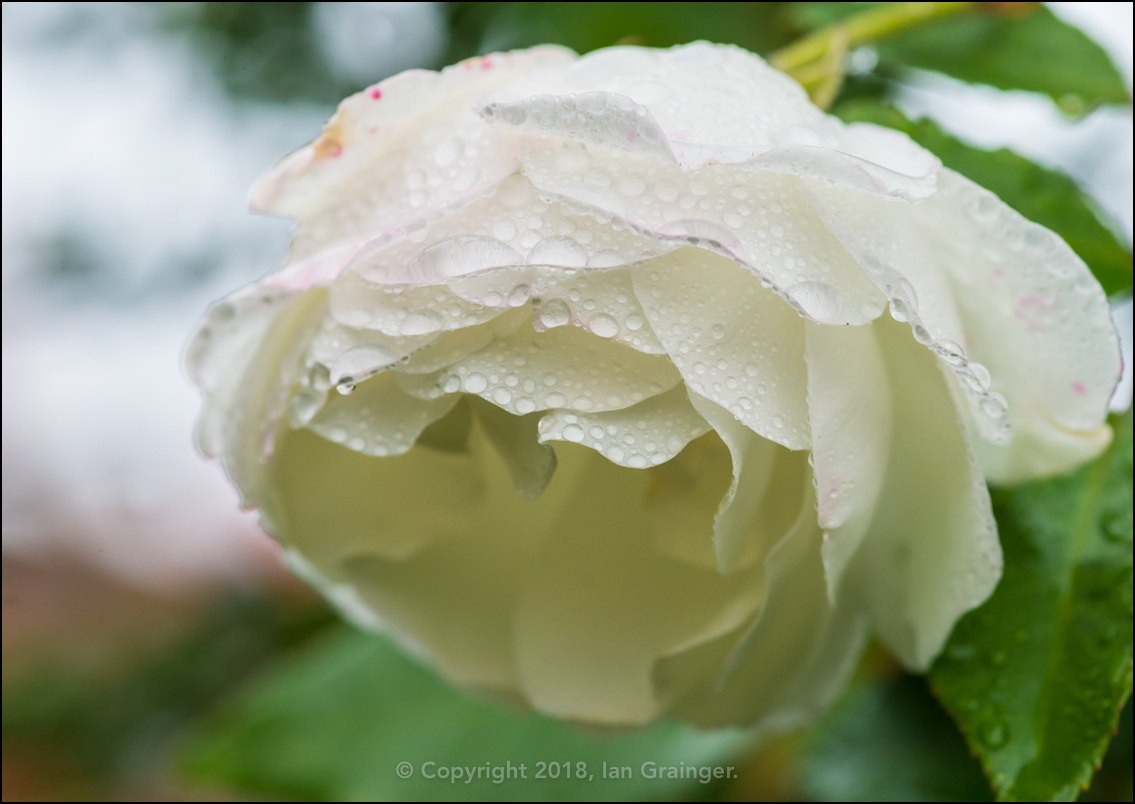 Weeping White Rose - November 2018
The unknown species of white Rose (Rosa) that appeared out of nowhere a couple of years ago was still going strong, although it was another flower that was being weighed down by the weight of water.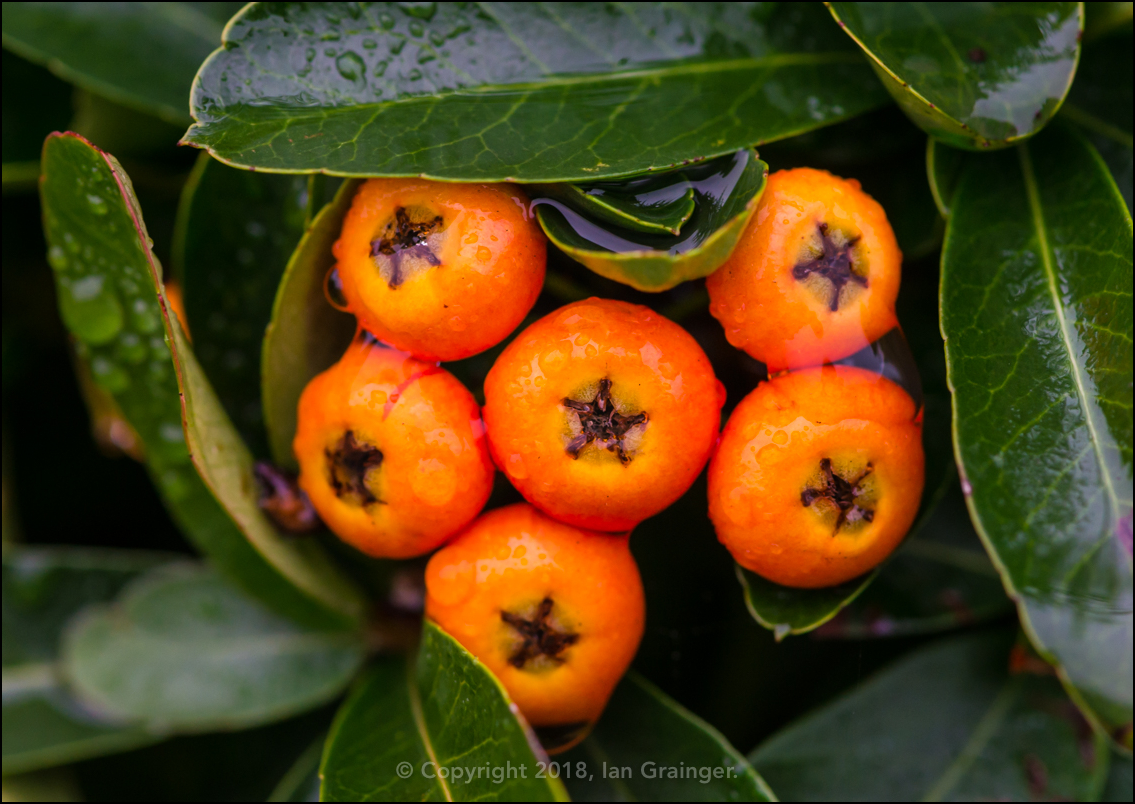 Berried Bush - November 2018
The birds had been enjoying the bounty of berries in the garden recently, especially the Firethorn (Pyracantha) bush berries. There were only isolated groups of berries left that the birds hadn't discovered yet.
Fall Fruit - November 2018
Elsewhere in the garden, one of the Quince (Chaenomeles) bushes had dropped its harvest of fruit. We've made quince jelly from them before but this year decided to leave them for the various fruit eating critters that visit the garden.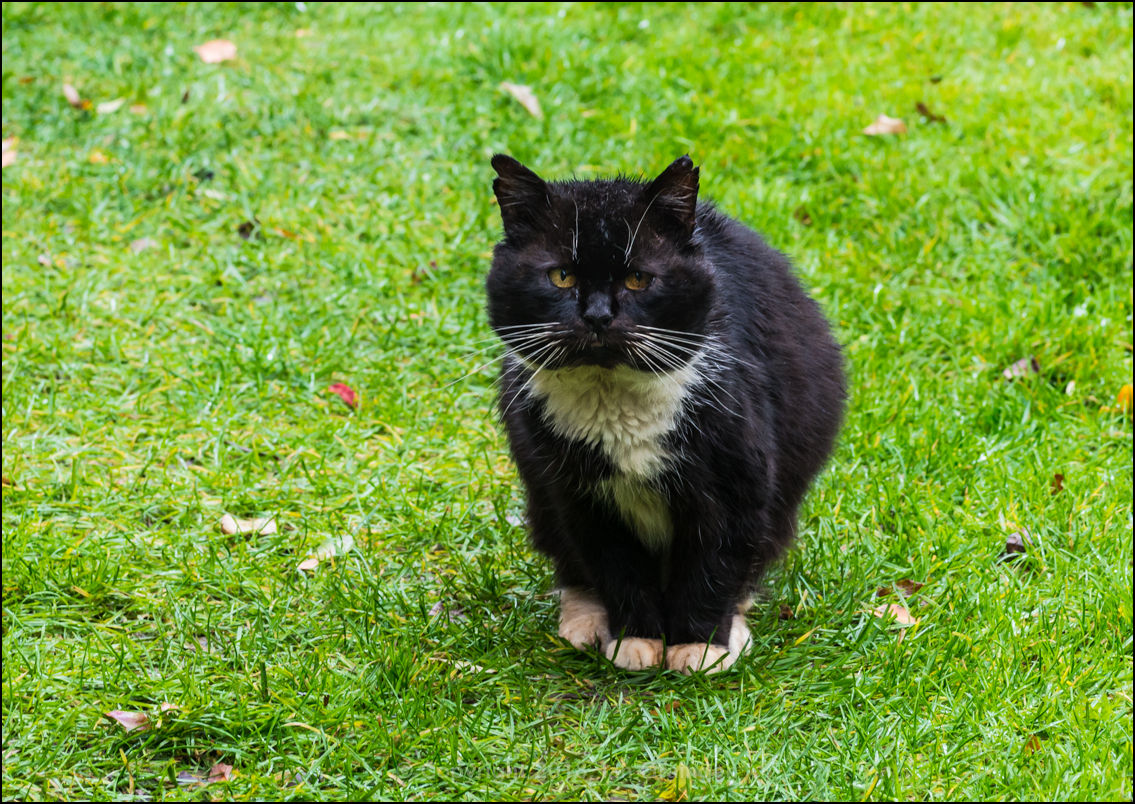 Black and White Cat - November 2018
I had a different photo shoot companion this week, with this small black and white cat joining me. He was very nervous and kept at arms length, but seemed quite interested in what I was doing, and didn't run off. I hope to see him again and get some close-up shots of those magnificent whiskers!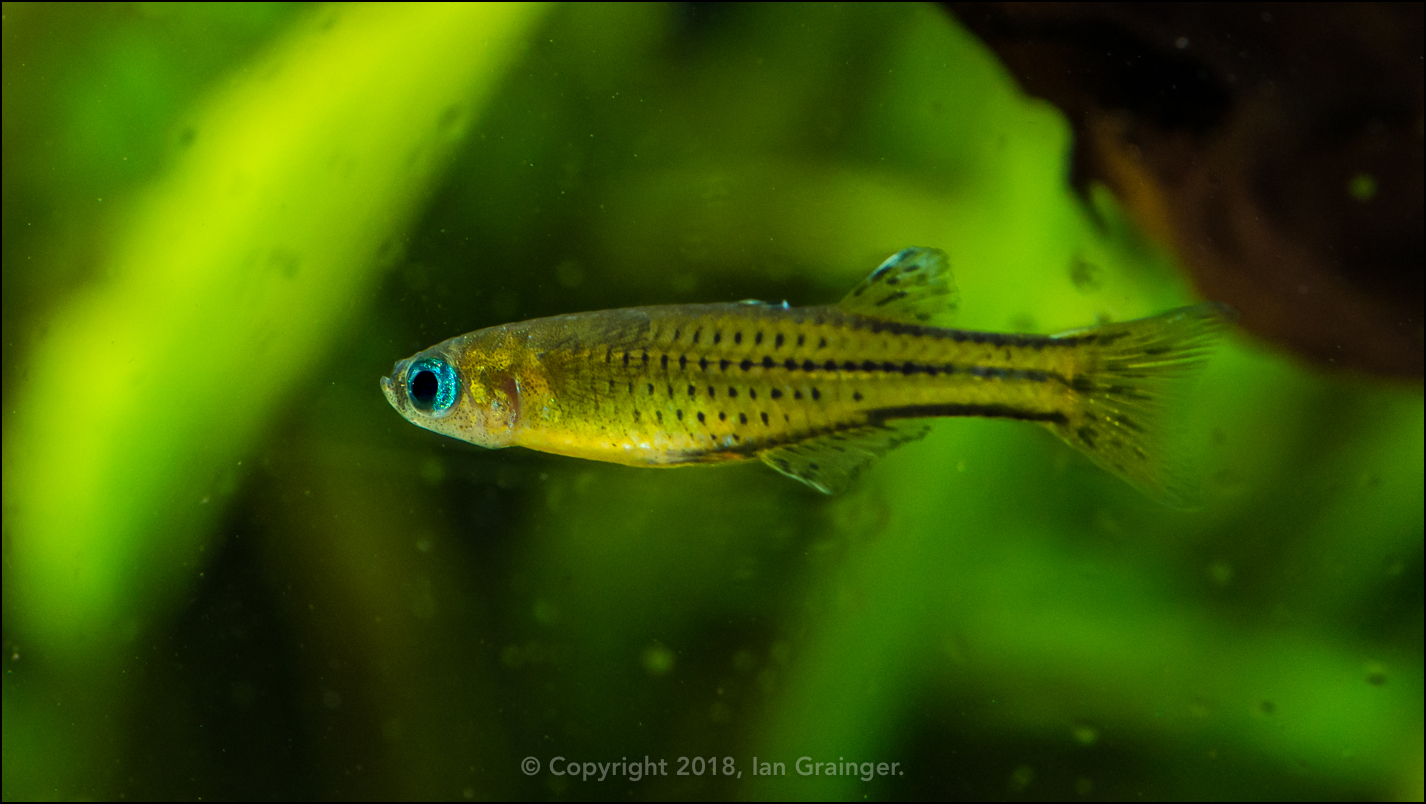 Blue Eyes - October 2018
Finally my fishy friends! This is one of my Spotted Blue Eye Rainbowfish (Pseudomugil gertrudae). I love these little fish for the way the males display to each other. They really are quite spectacular! Unfortunately, after sitting next to the tank with my camera for hours, I've never managed to catch a decent shot of them displaying. However, I was quite pleased with how you can see their blue eye in this shot.
So this week I went with Honeysuckle Raindrops as my Image of the Week, mainly because I loved how the raindrops clung to the filaments of the flowers...