Nerine Bowdenii - September 2018
It was an absolutely awful Sunday morning for my photo shoot this week. Apart from the torrential rain it was also blowing a gale so it was amazing I managed to grab any shots on my quick scoot around dad's garden.
It was a minor miracle that this Nerine (Nerine bowdenii) was still standing upright as the wind had the stem bending at some unfeasibly oblique angles. What a survivor!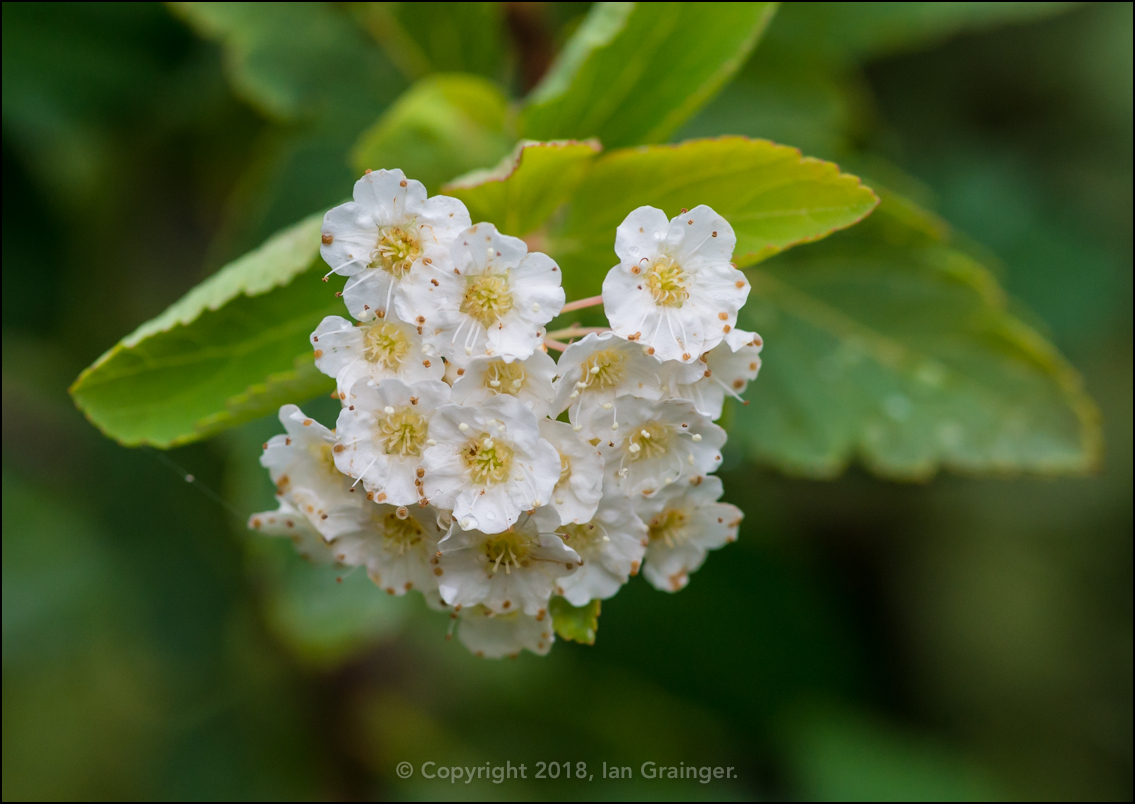 Out of Season - September 2018
Something out of season caught my eye next, with this Spiraea (Spiraea vanhouttei) bush flowering for the second time since the end of Springtime.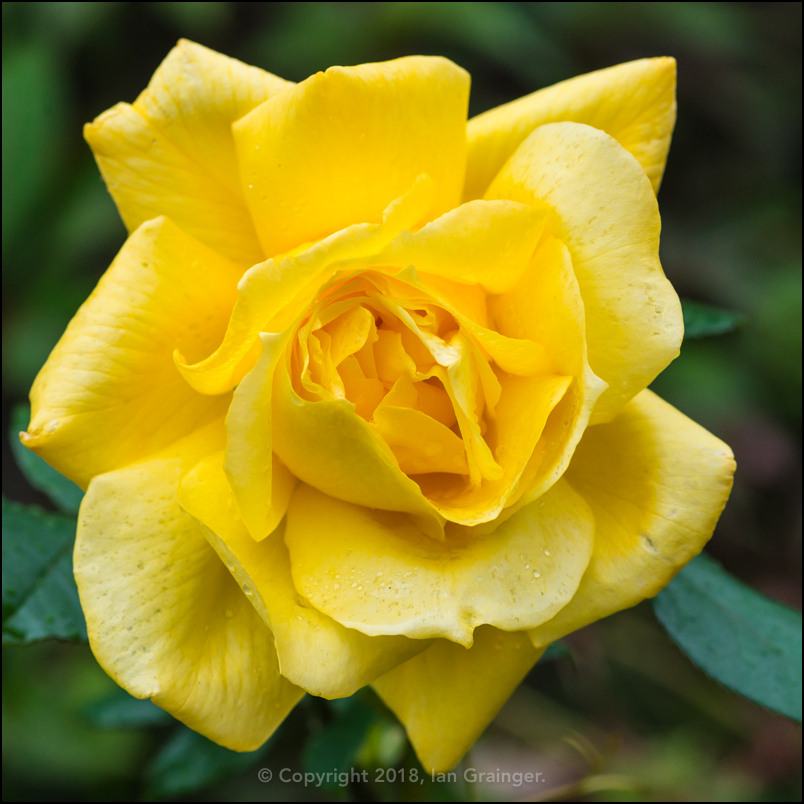 Peace Out - September 2018
The Rose (Rosa) 'Peace' was also having another flush of blooms, and was doing remarkably well considering it had suffered from black spot for the majority of the year.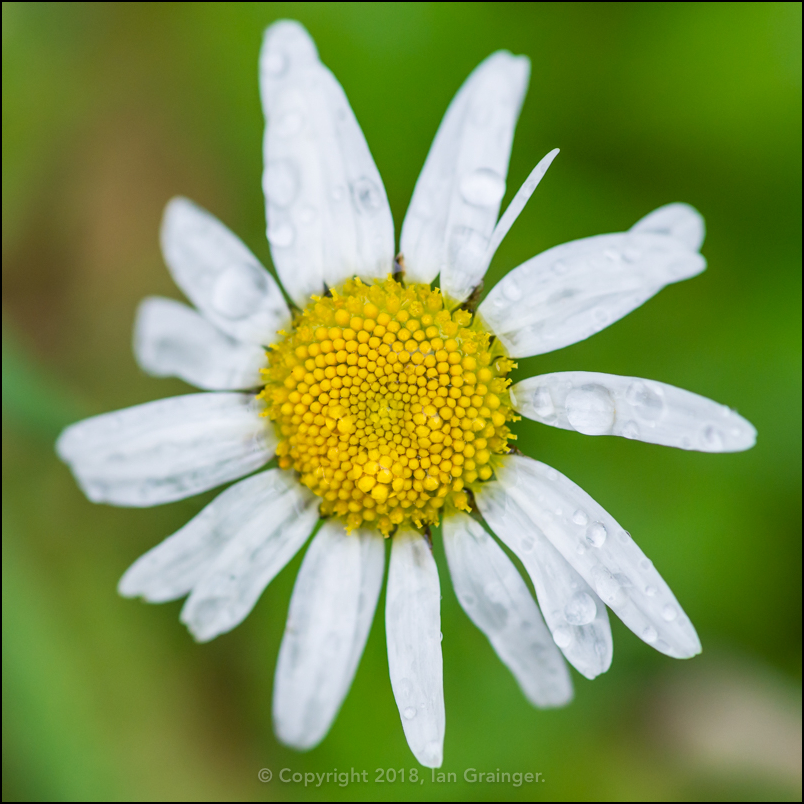 Not a Dry Eye - September 2018
The Oxeye Dasies (Leucanthemum vulgare) had been ever present in the garden since early Spring, and were still going strong, despite the recent wind and rain.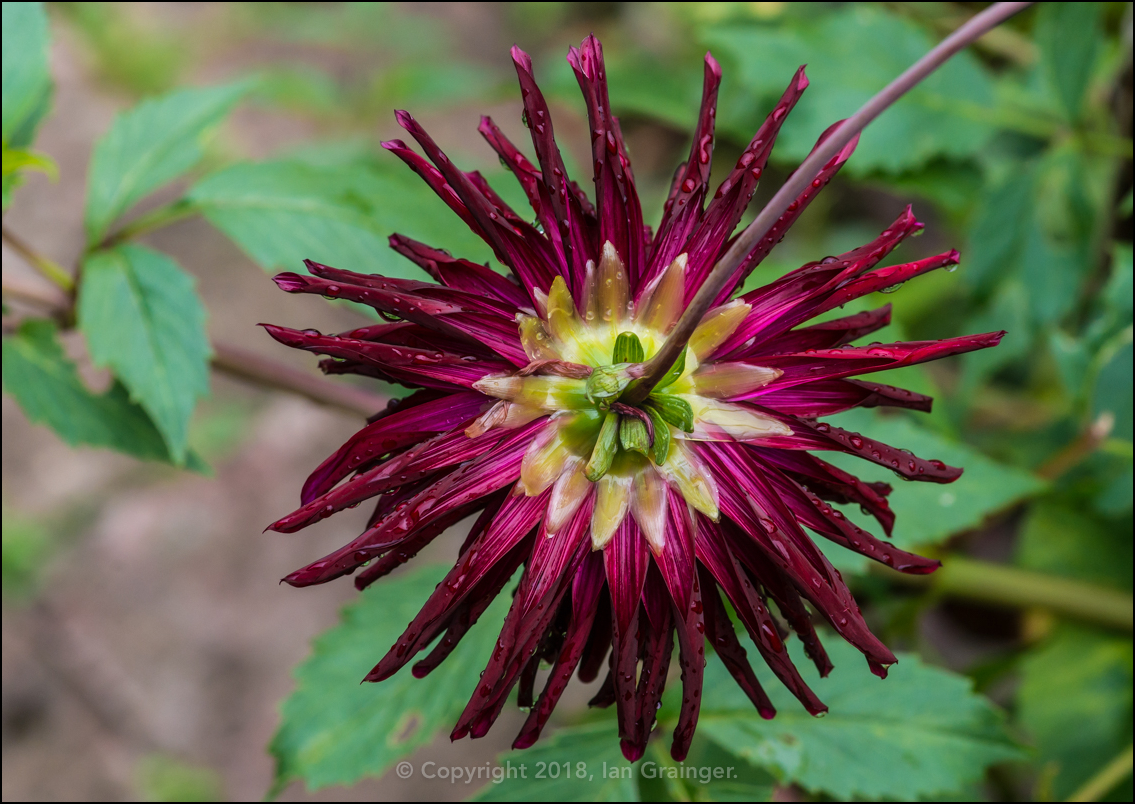 Fallen Flower - September 2018
The Daliah 'Nuit d'Ete' blooms, on the other hand, had been pretty much destroyed by the high winds. Their heavy flower heads were mostly bowing under their weight, and most of the long stems had either snapped or had been buckled.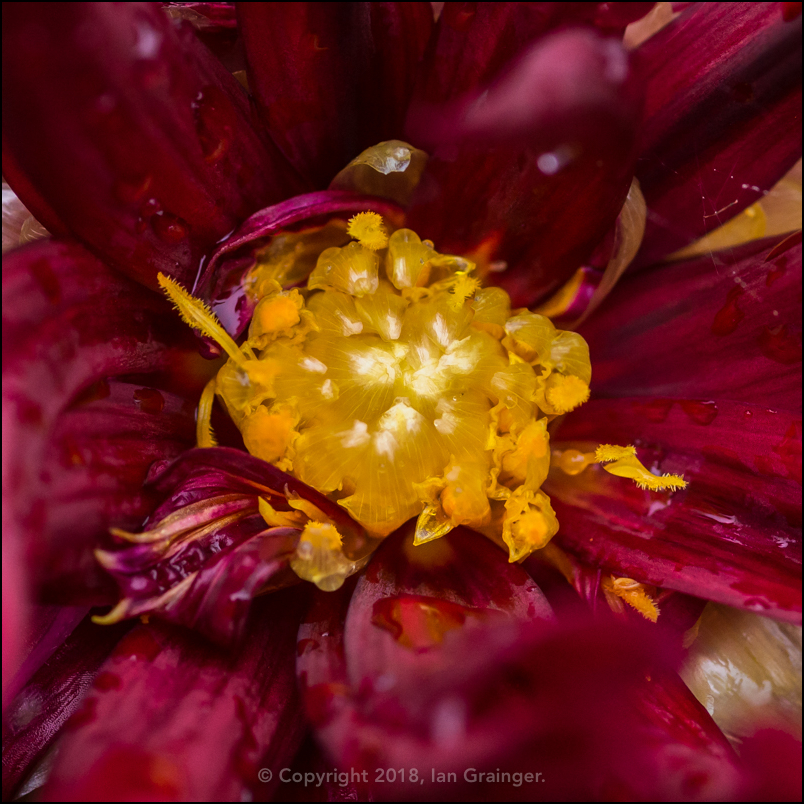 Dahlia Depths - September 2018
It was still quite interesting looking deep into their centres though.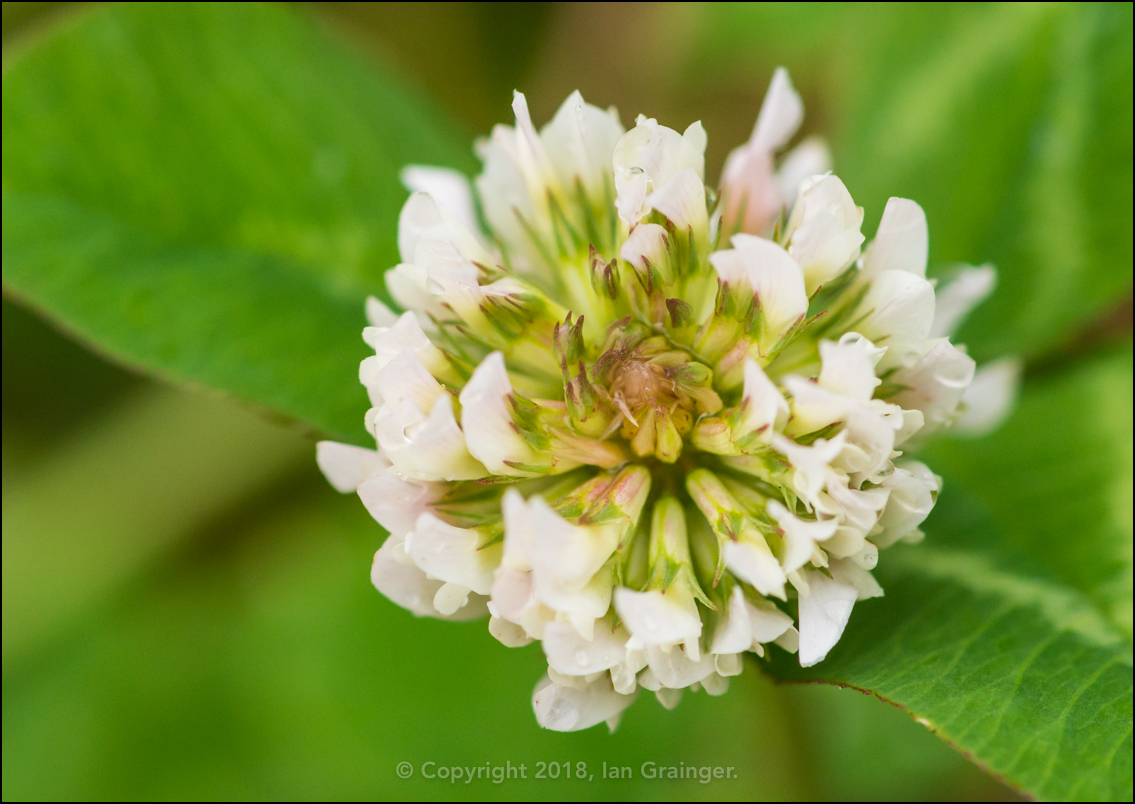 In Clover - September 2018
Most of the Clover (Trifolium) blooms had disappeared for the year, but there were still a few hanging on, mostly in the lawn, although this one was growing alone in a pot.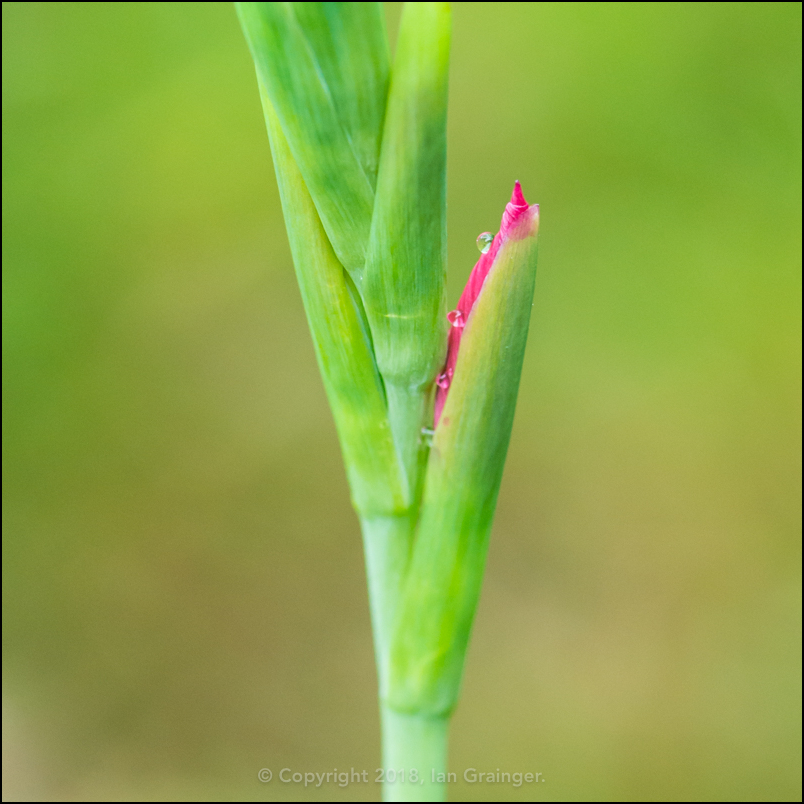 River Lily Tip - September 2018
There were still a few blooms left to look forward to, with the River Lilies (Hesperantha coccinea) being the cream of the crop.
Budding Mahonia - September 2018
The Mahonia (Mahonia japonica) bush was just starting to form flower buds, and would hopefully be in full flower in time for Christmas.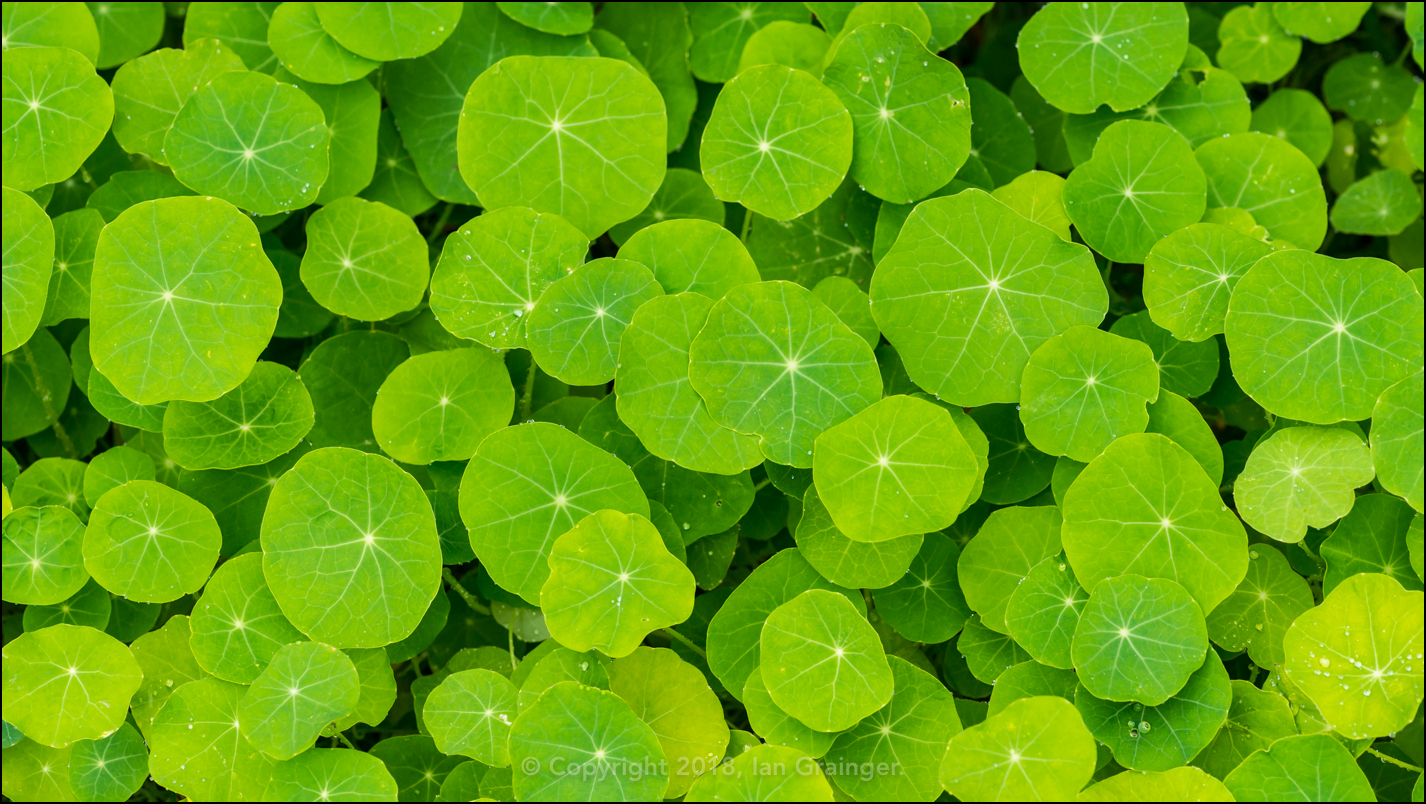 Green Ground - September 2018
A fresh new patch of Nasturtium (Tropaeolum) leaves had appeared, and would hopefully bring a final flourish of colour before the frosts hit.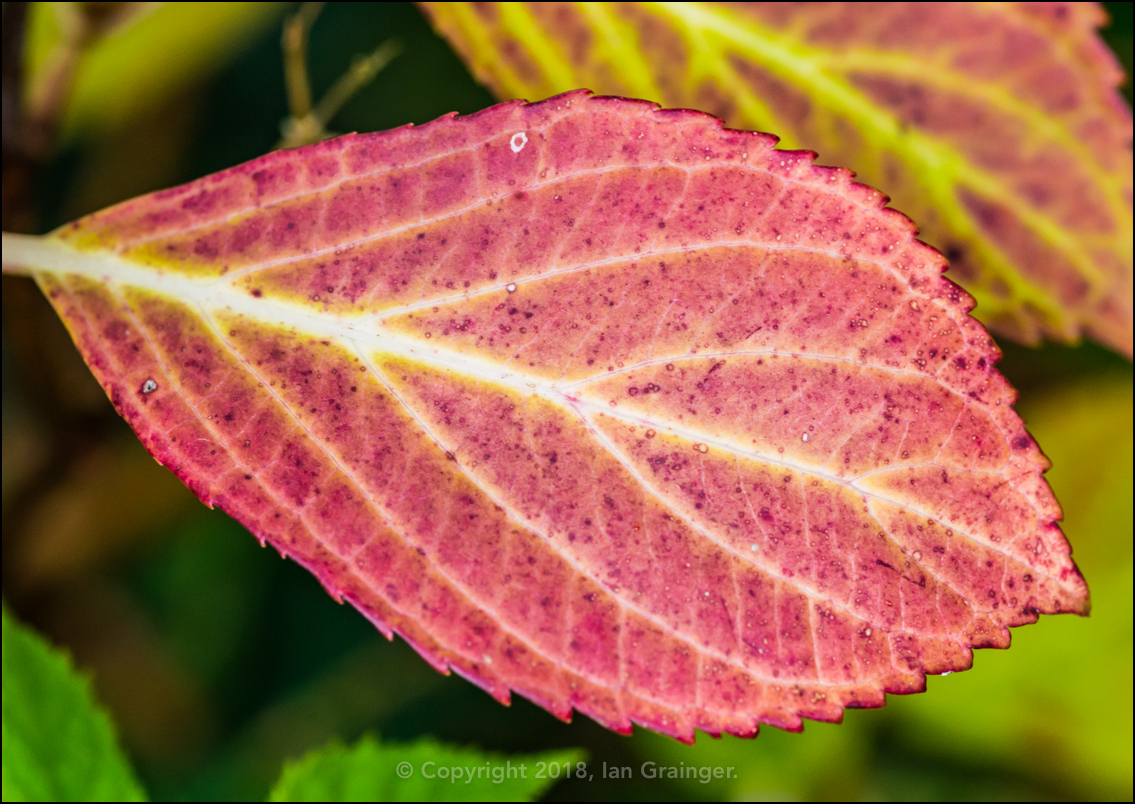 Colourful Decay - September 2018
Autumn was definitely here, as leaves of all sorts of plants and bushes were starting to show their colourful foliage, this being the leaf of a Lacecap Hydrangea (Hydrangea macrophylla) bush.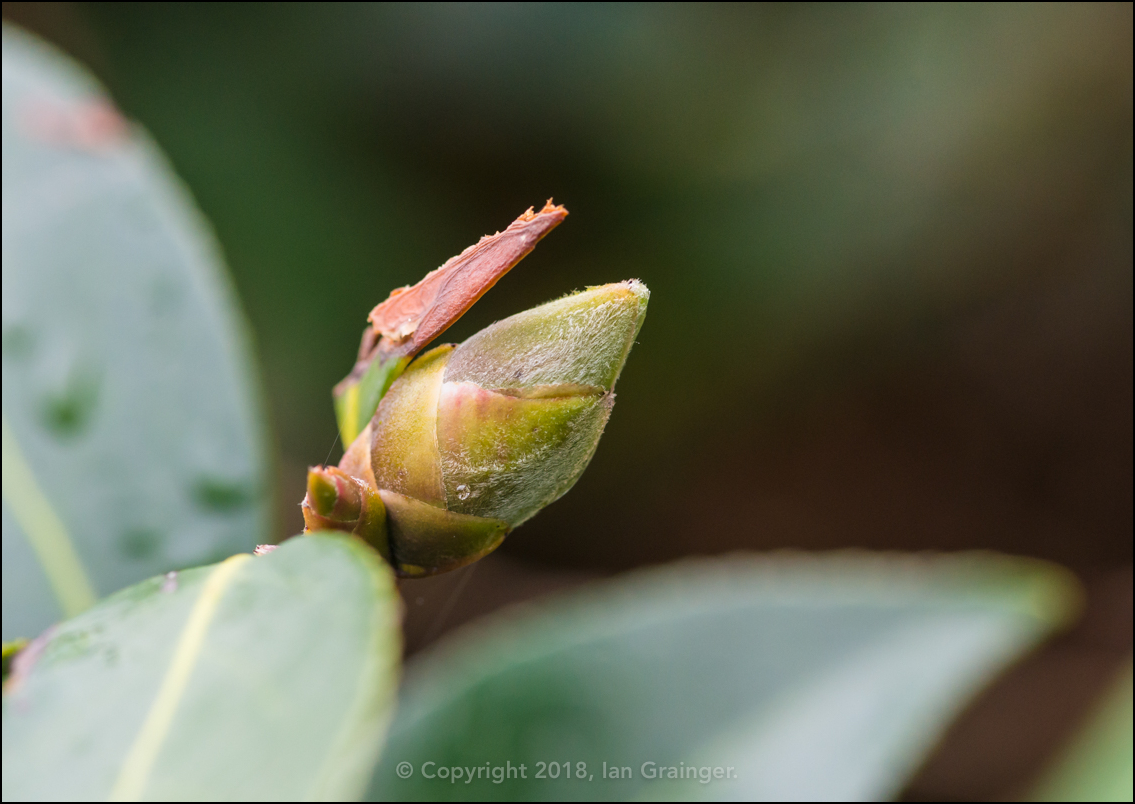 Camellia Calling - September 2018
There was good news for next year too, with the Camellia bush starting to recover after a major chop. Next Springs flower buds were just starting to form.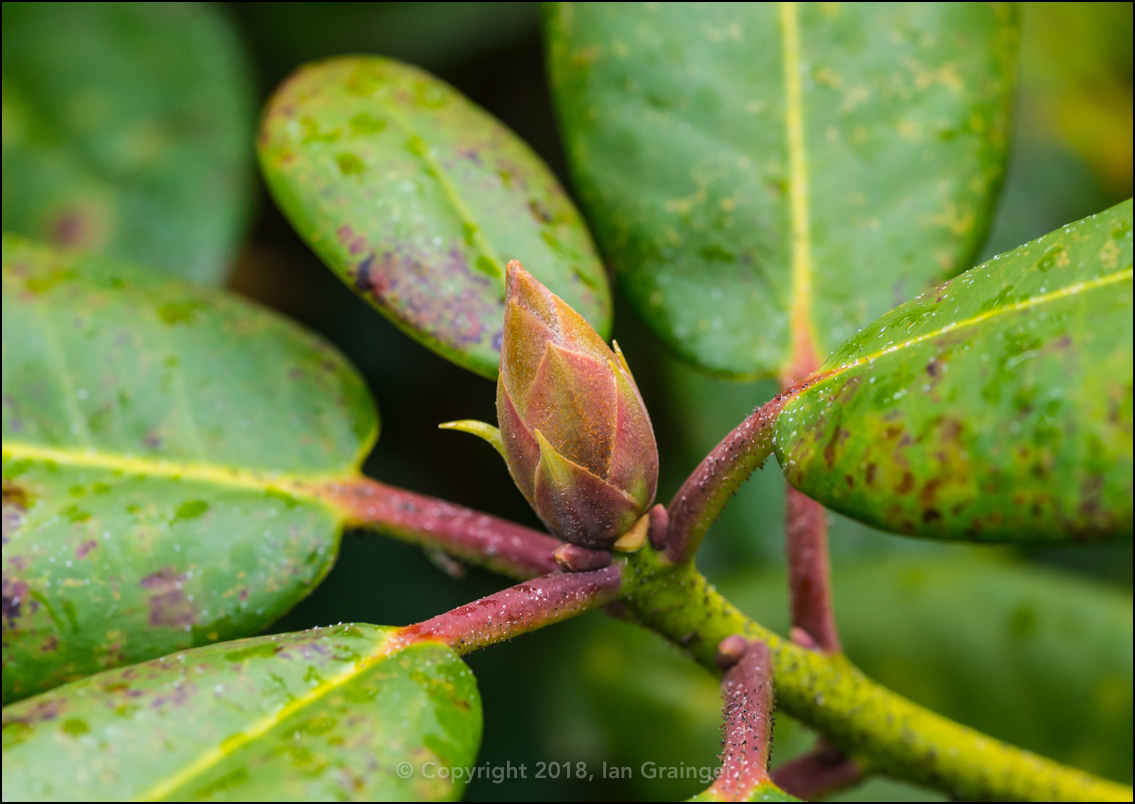 Rhododendron Regeneration - September 2018
There were also Rhododendron flower buds in the very early stages of regeneration.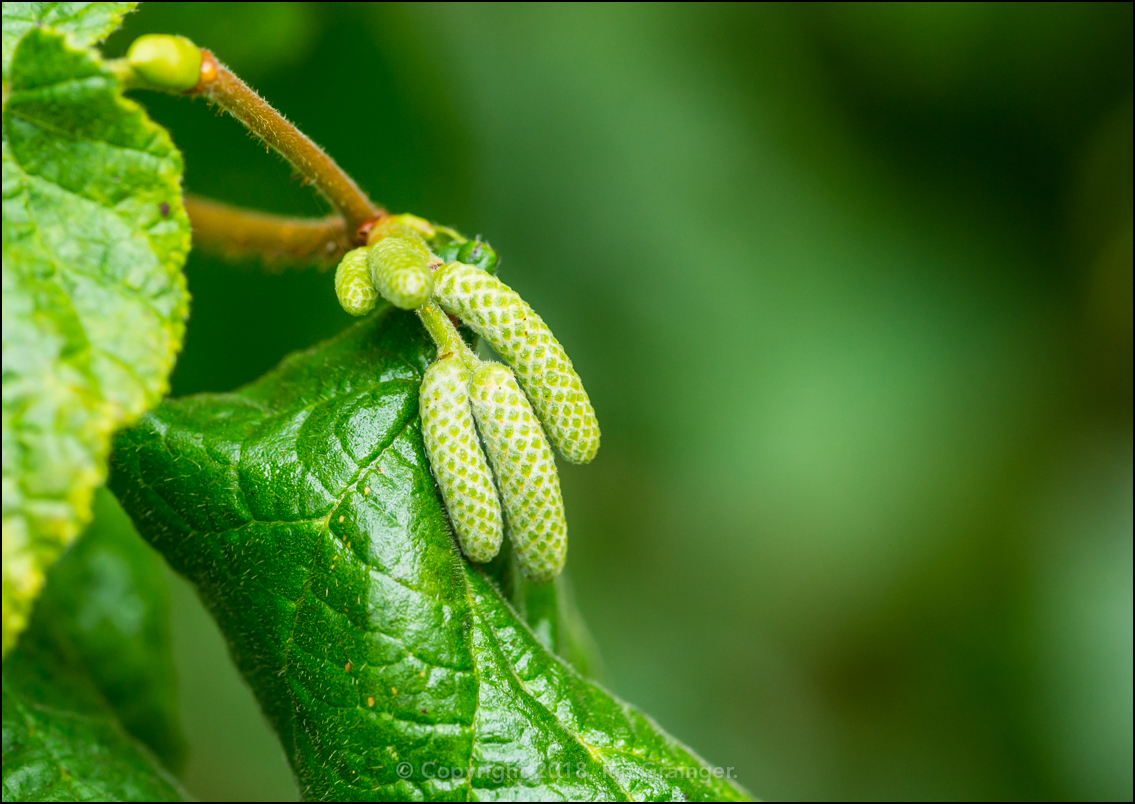 Catkin Comeback - September 2018
Also, after a very severe chop last year, the Twisted Hazel (Corylus avellana 'Contorta') tree was beginning to recover. There were no Hazelnuts this year, but tiny Catkins were starting to grow again.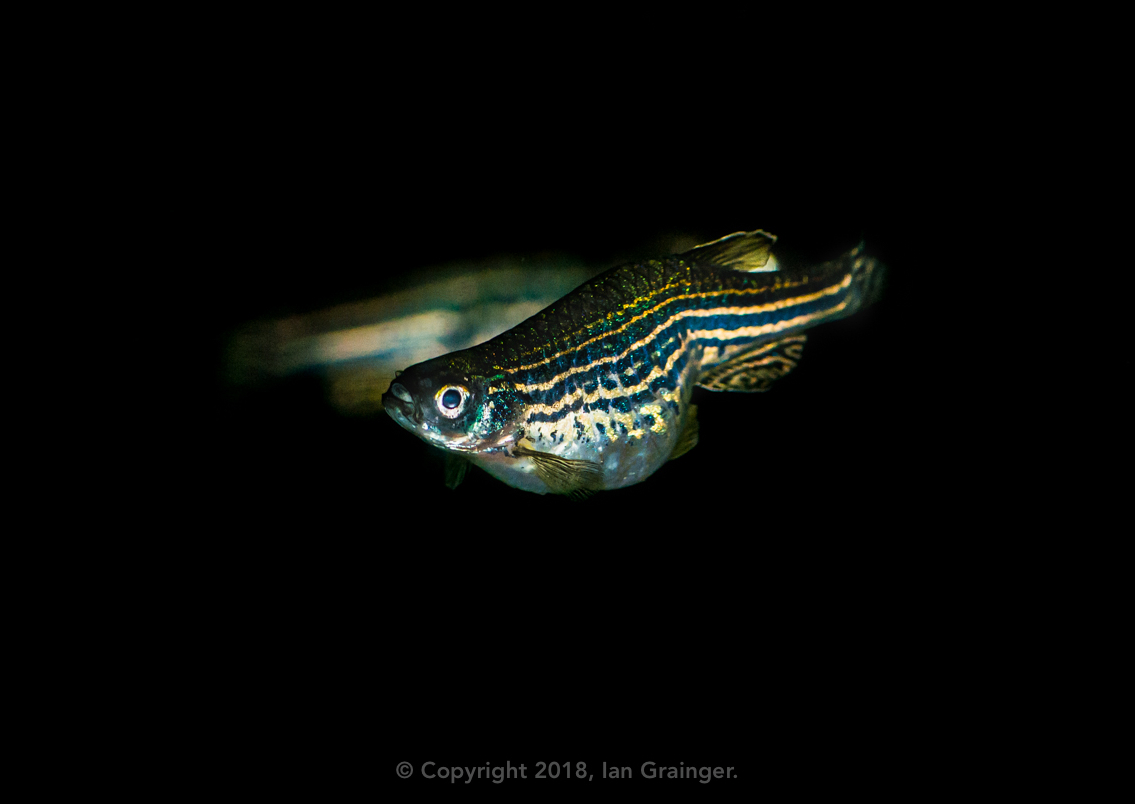 Deformed Danio - September 2018
Finally, my fishy friends. This Zebra Danio (Danio rerio) is one of my favourite individual fish as I didn't think he'd be with me long. He developed what I think is some sort of tumor not long after I got him, so I feared I'd lose him. However, I've now had him coming up on two years, and he schools with the other Danios, feeds well, does his fair share of chasing, and is generally otherwise healthy.
So this week I went with Nerine Bowdenii as my Image of the Week, simply because I admired how resilient the plant had been in standing up to the atrocious weather conditions...