Ripening Ivy - January 2019
For the third week running it was a horrible dark grey day for my photo shoot on Sunday morning, but at least the wind hadn't turned up to further hinder the photography.
My first stop of the day was at the Common Ivy (Hedera helix) bush, which was finally seeing some of its berries starting to ripen.
The berries started to form in late October last year, and I last posted about them here in early November.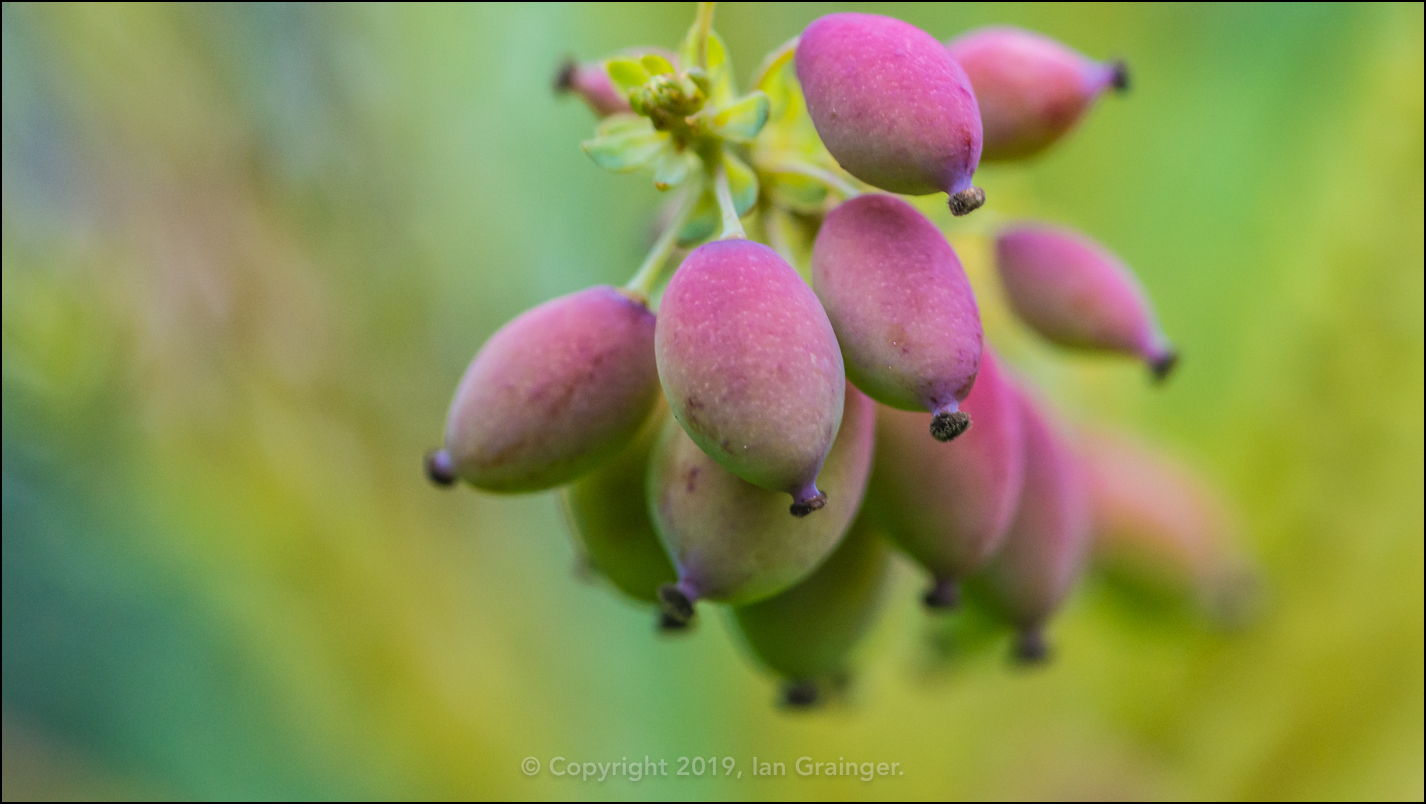 Ripening Mahonia - January 2019
Other berries starting to ripen belonged to the Oregon Grape (Mahonia japonica) bush, and they were colouring up nicely.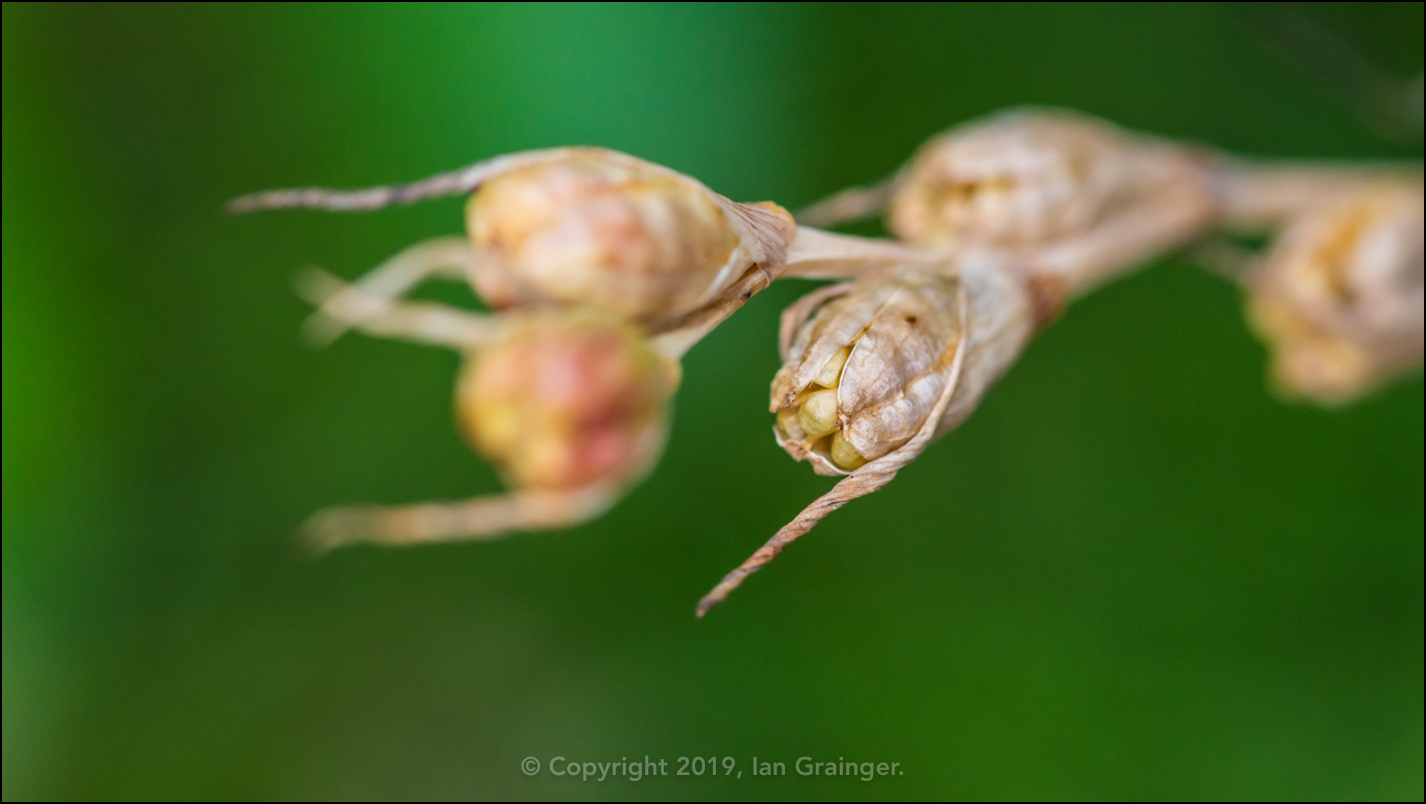 River Lily Seeds - January 2019
I got quite excited about my next find! The River Lily (Hesperantha coccinea) plants were producing seeds, which I'd never seen before. I was wondering if they could be collected and germinated...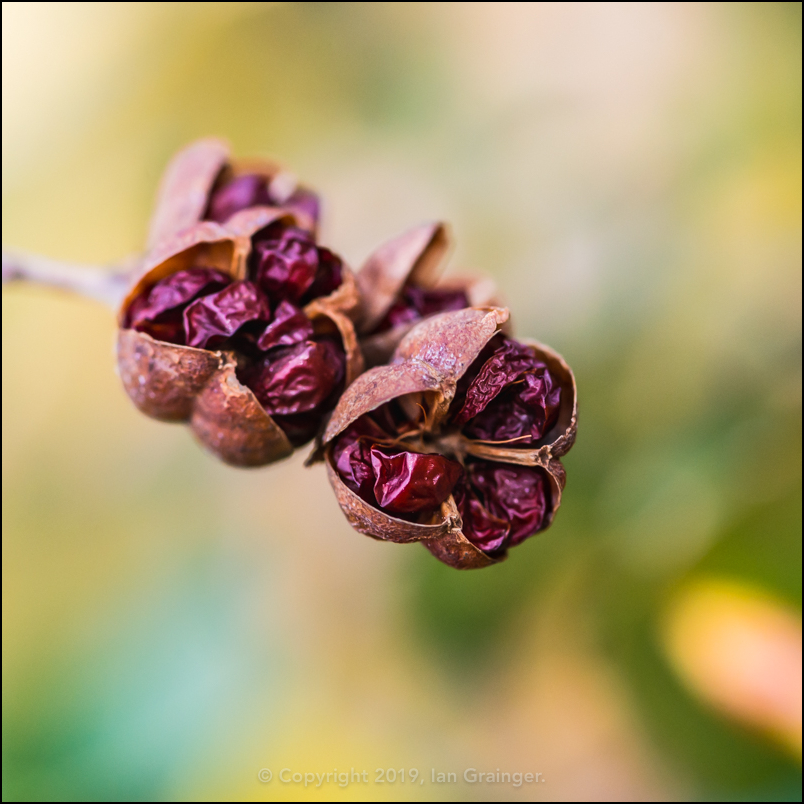 Crocosmia Seeds - January 2019
I'd already collected Crocosmia 'Lucifer' (Crocosmia curtonus) seeds, and would be sowing them later in the year.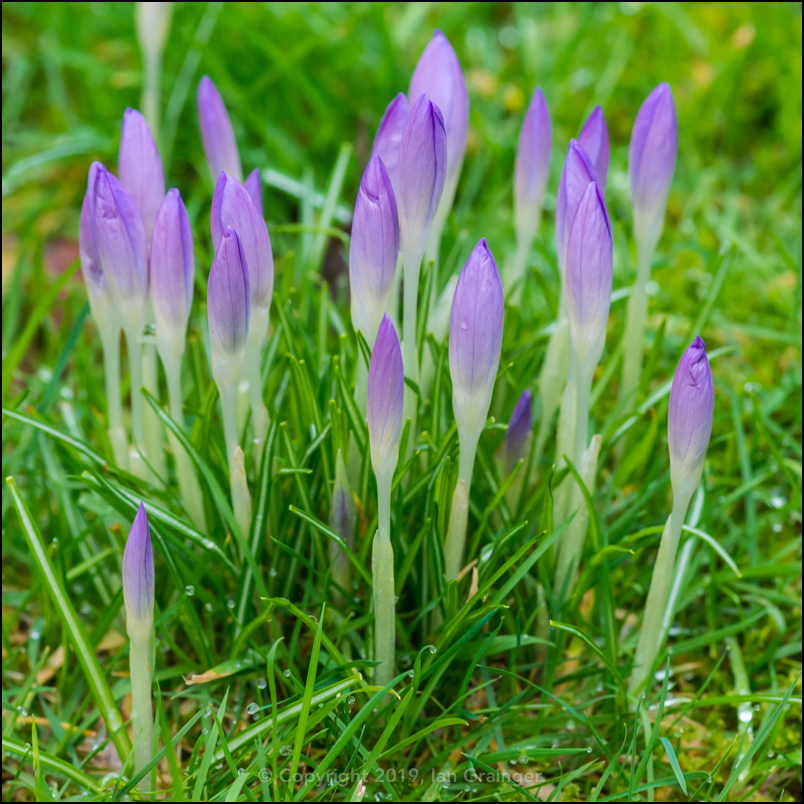 Crocus Time - January 2019
There was a nice surprise waiting for me in the garden lawn, with the first of this year's Crocus poking their flower buds above ground.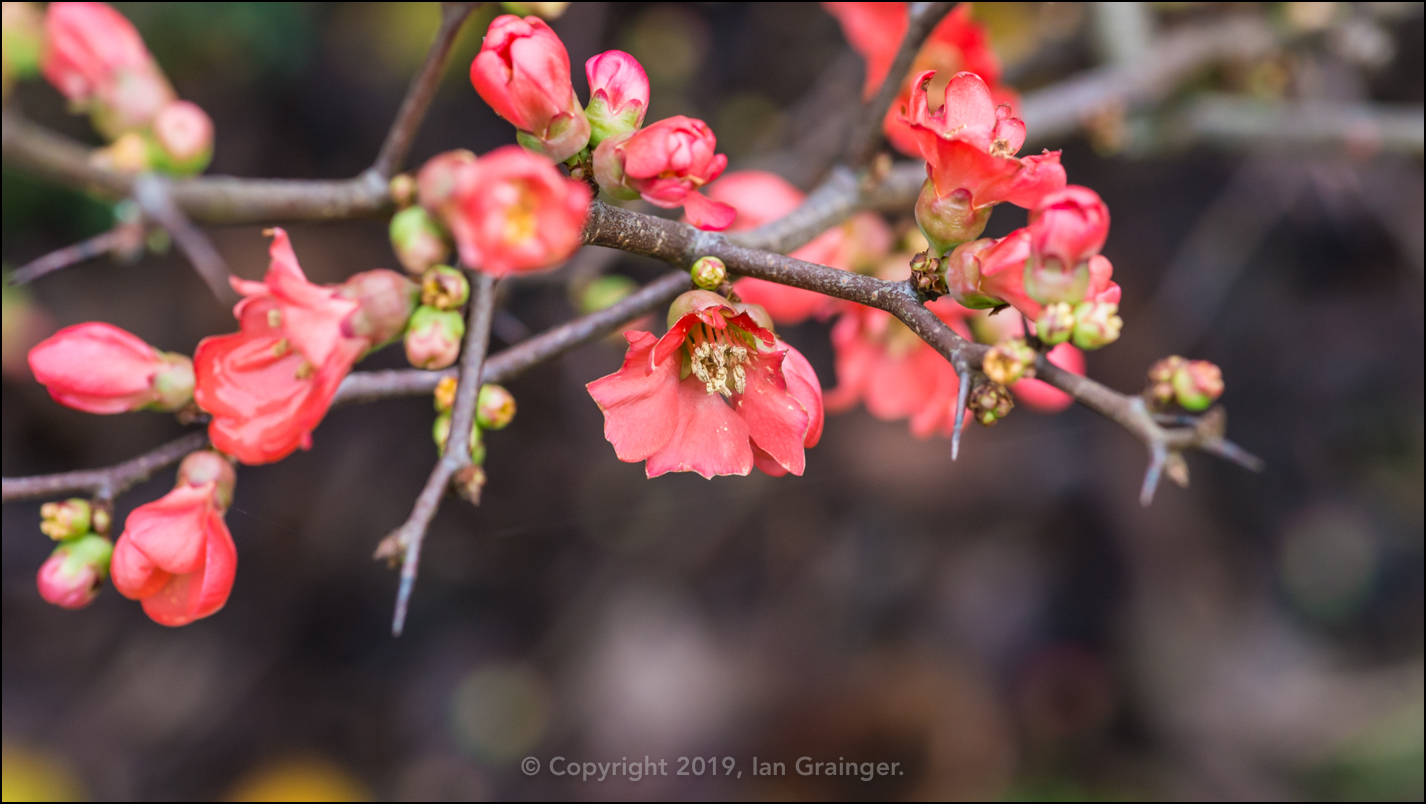 Blossoming Quince - January 2019
The second of the garden's Quince (Chaenomeles) bushes was now in blossom mode, and had quite a few flowers on each of its many branches.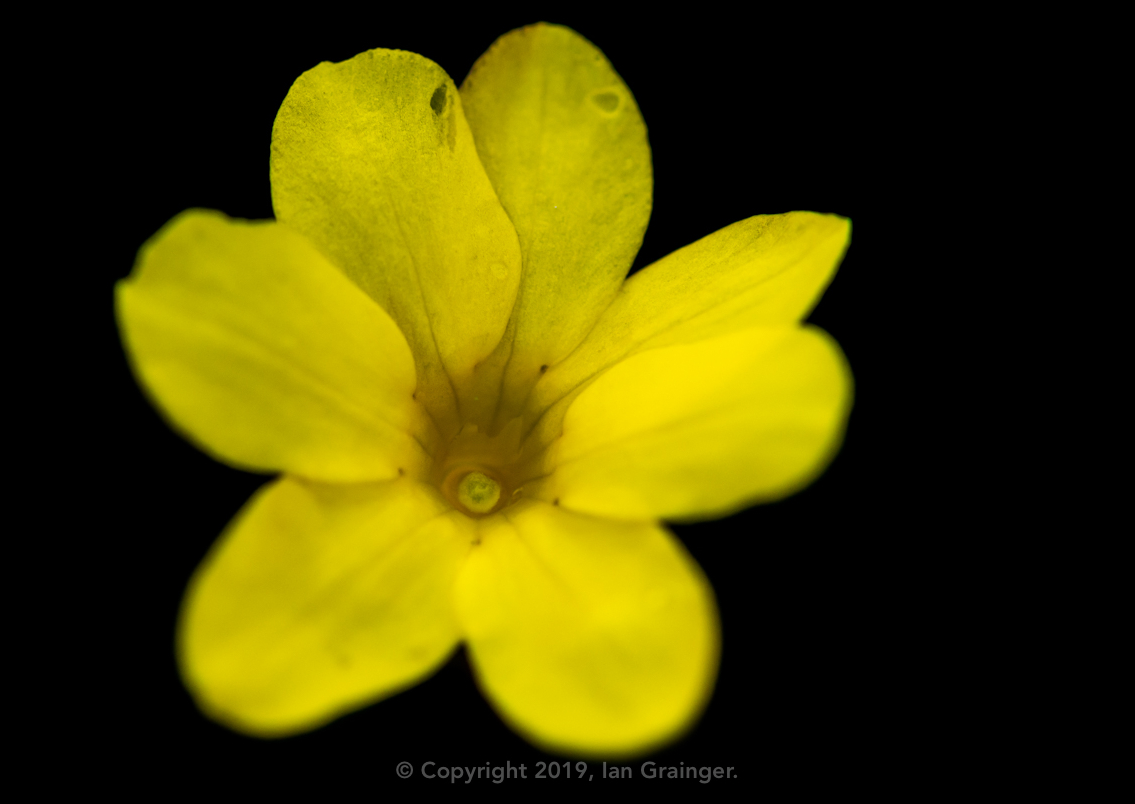 Jasmine - January 2019
The Winter Jasmine (Jasminum nudiflorum) continued to twinkle, with more and more flowers now appearing.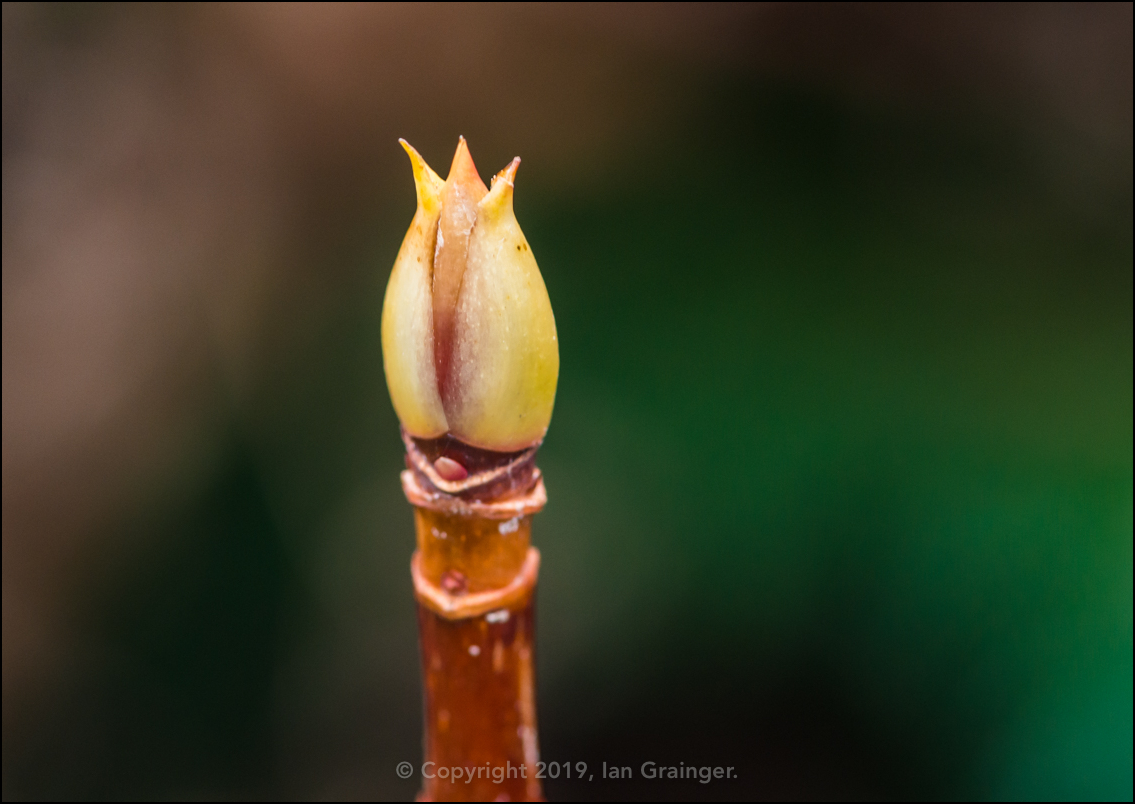 Leaf Bud - January 2019
There was lots of new growth on the Climbing Hydrangea (Hydrangea anomala) bush, with many new leaf buds appearing.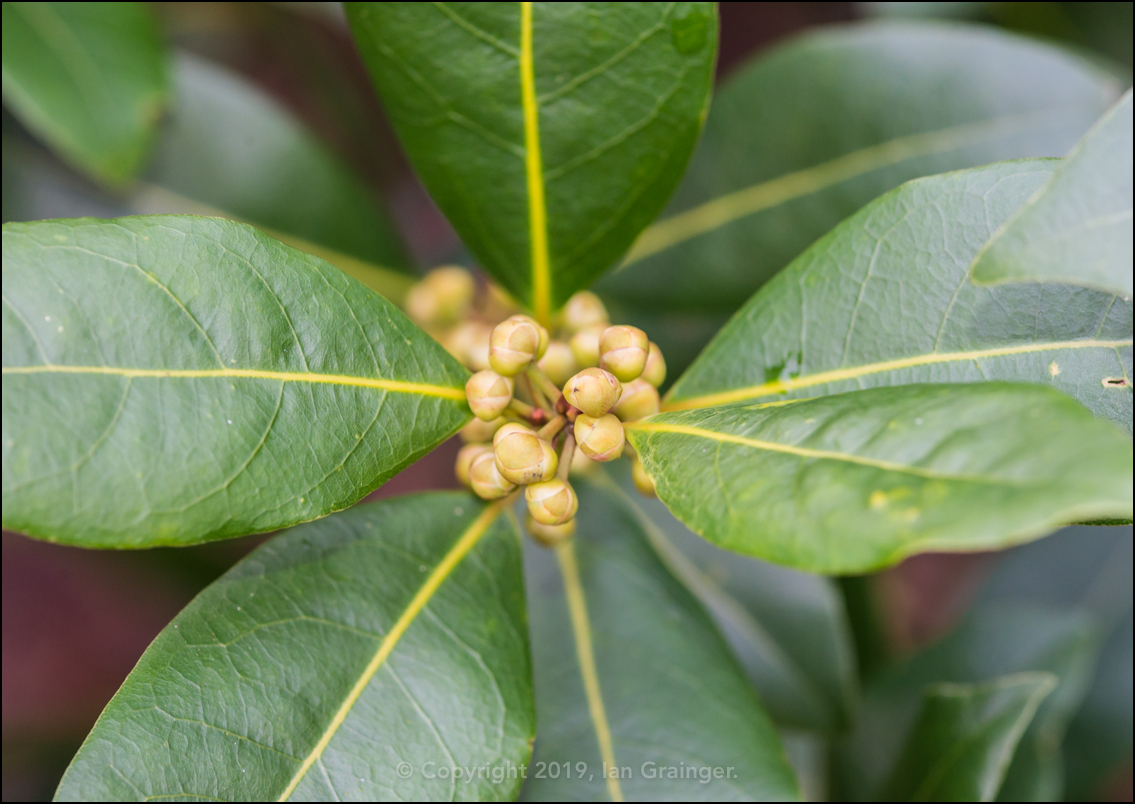 Budding Bay Blossom - January 2019
One of the Bay (Laurus nobilis) trees was also producing some blossom, so it felt like Spring wasn't too far away.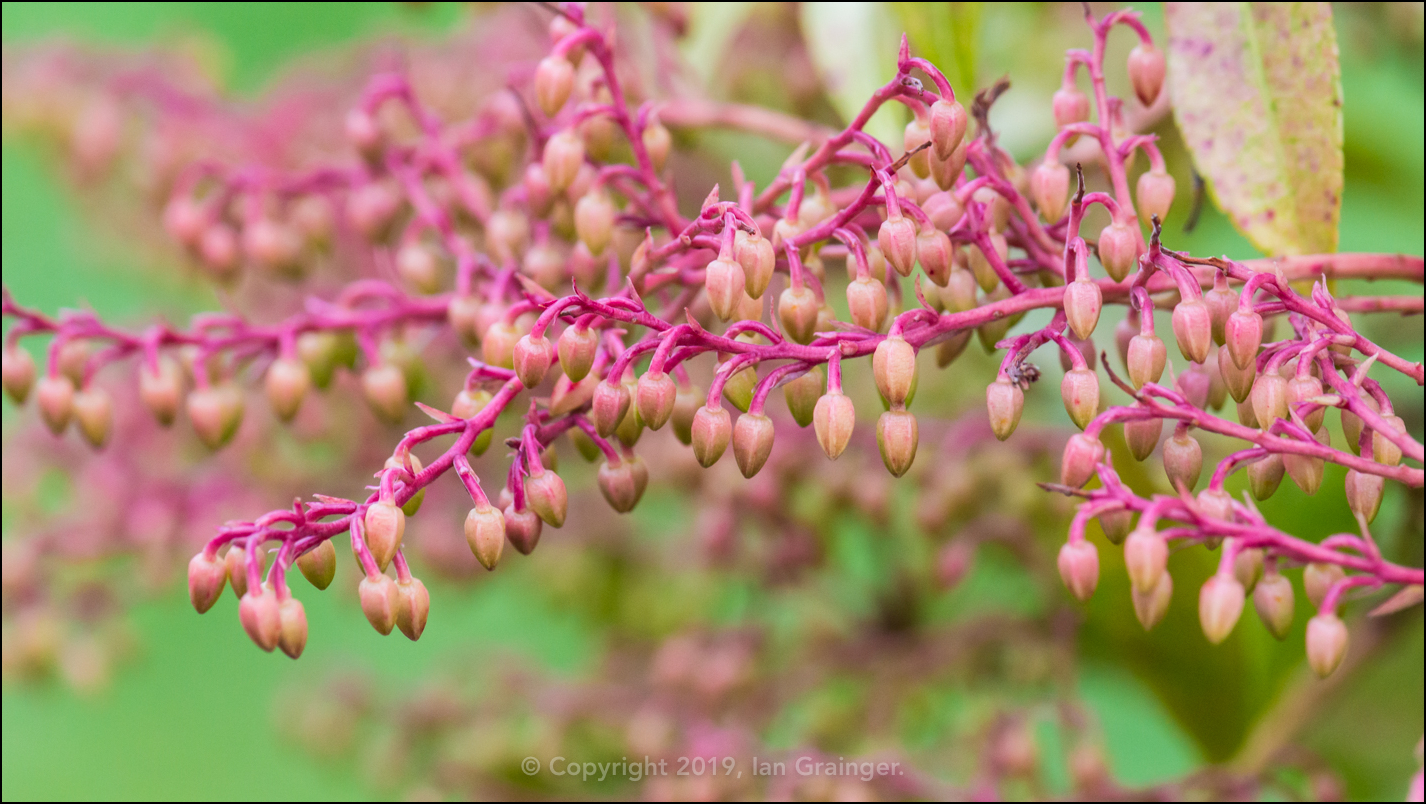 Forest Flame - January 2019
The Forest Flame (Pieris) also continued to tantalise with its masses of flower buds, but would open when it was ready I guessed.
So this week I went with Ripening Ivy as my Image of the Week simply because I'd been waiting to shoot the ripened black berries for weeks, and was growing impatient, so was glad to see some of them finally arrive...