Southern Hawker - June 2019
Considering it was now June, the weather had been a major disappointment, with wind and rain dominating the last week or two. Although it was dry for my photo shoot this week, for the third week running it was a dark and dismal looking day.
However, none of that mattered when I came across this guy resting on a Spiraea bush in dad's garden. It's a Southern Hawker Dragonfly (Aeshna cyanea), and although it's not the first time I've seen one, it's the first time I've been able to take a few photos of one.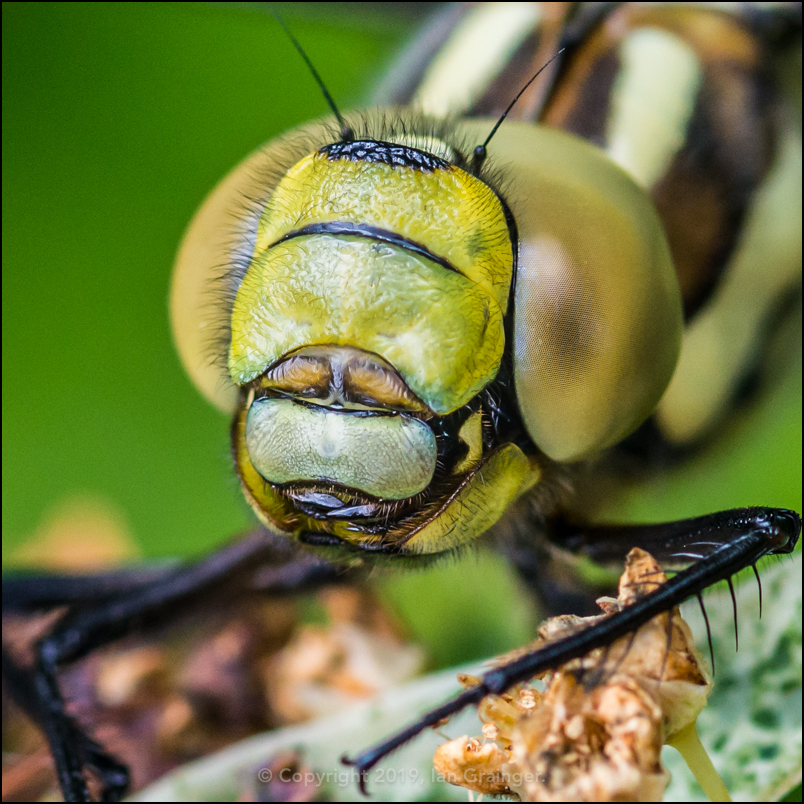 Dragonfly Detail - June 2019
I was incredibly pleased to be able to get close enough to capture this portrait! Just look at those jaws!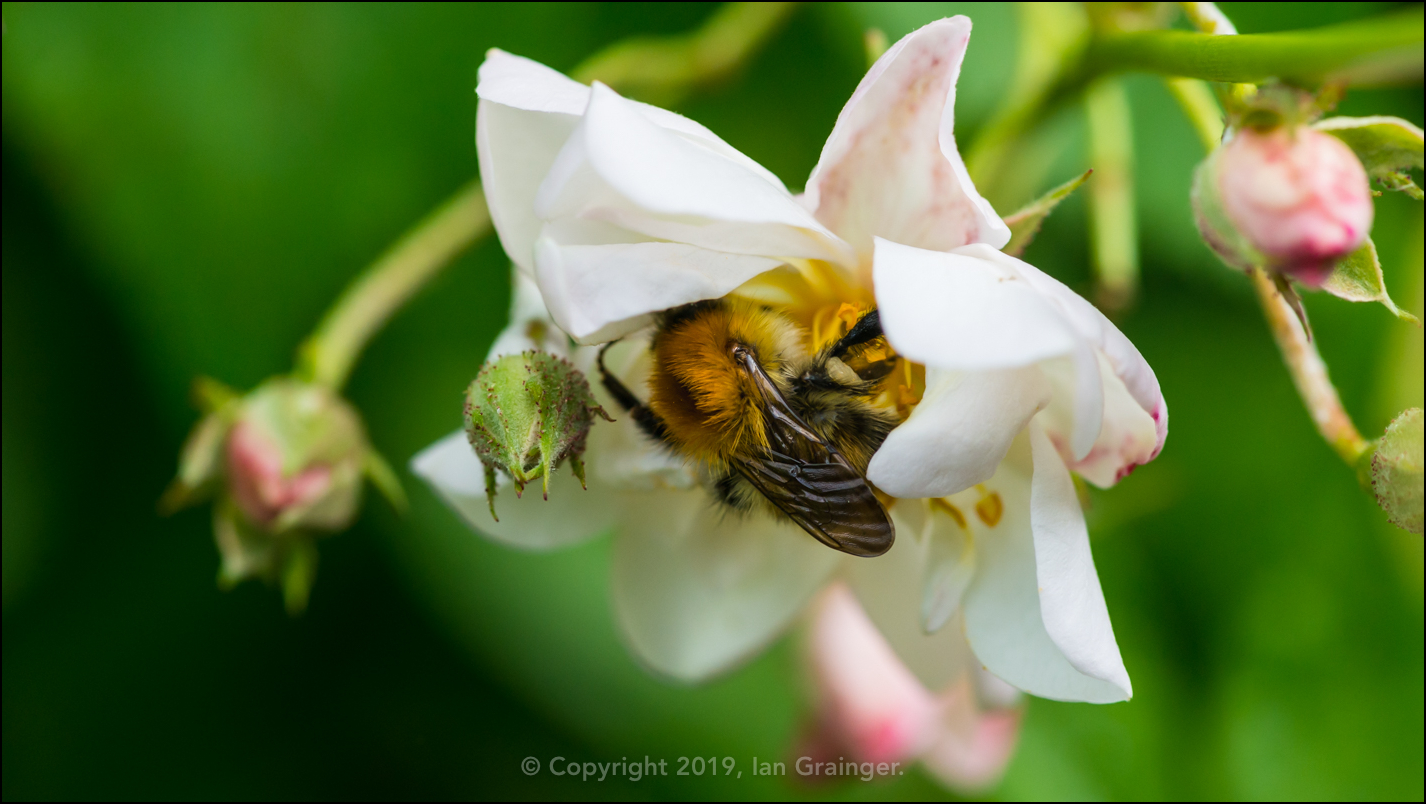 Common Carder Bee - June 2019
As in the previous couple of weeks, there wasn't much insect life in the garden, and this Common Carder Bee (Bombus pascuorum) was the only other interesting subject I found, as it tried to retrieve pollen from a wild Climbing Rose (Rosa).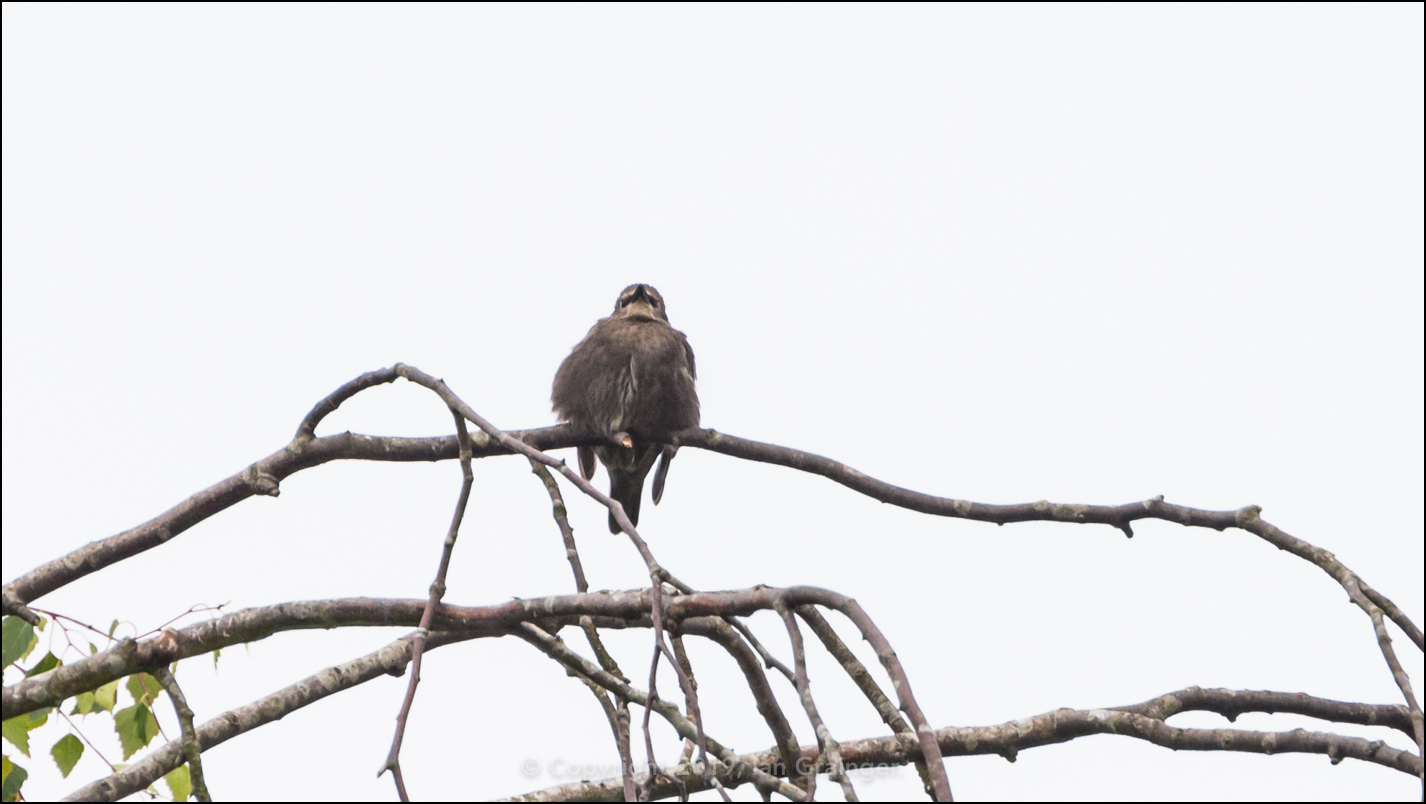 Young Starling - June 2019
Turning my lens towards the skies revealed that some of the early fledglings were now growing quickly. This cute Starling (Sturnus vulgaris) waited patiently at the top of a tree for its parents to come back with a tasty morsel.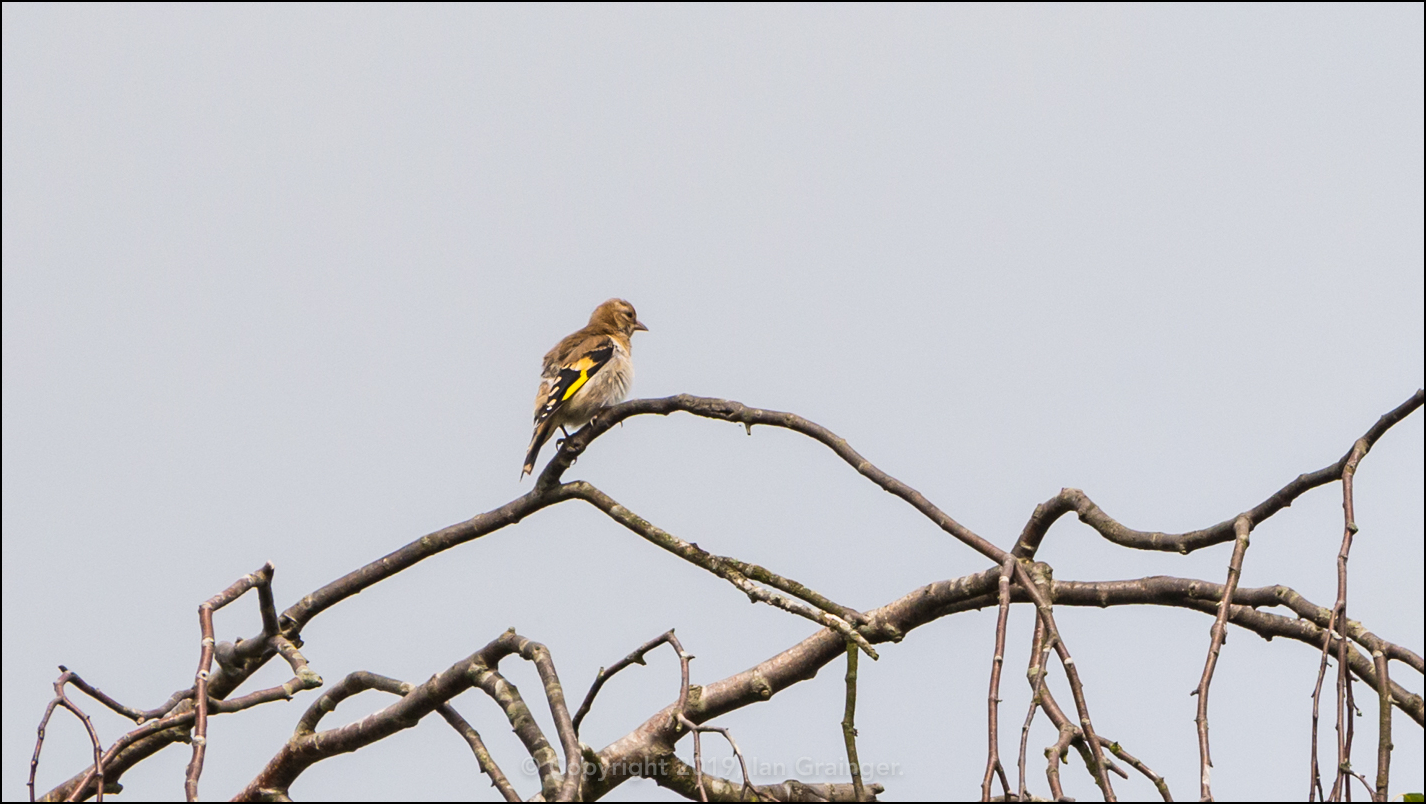 Young Goldfinch - June 2019
Just a couple of branches away this older juvenile Goldfinch (Carduelis carduelis) was a bit more proactive in gathering its own food.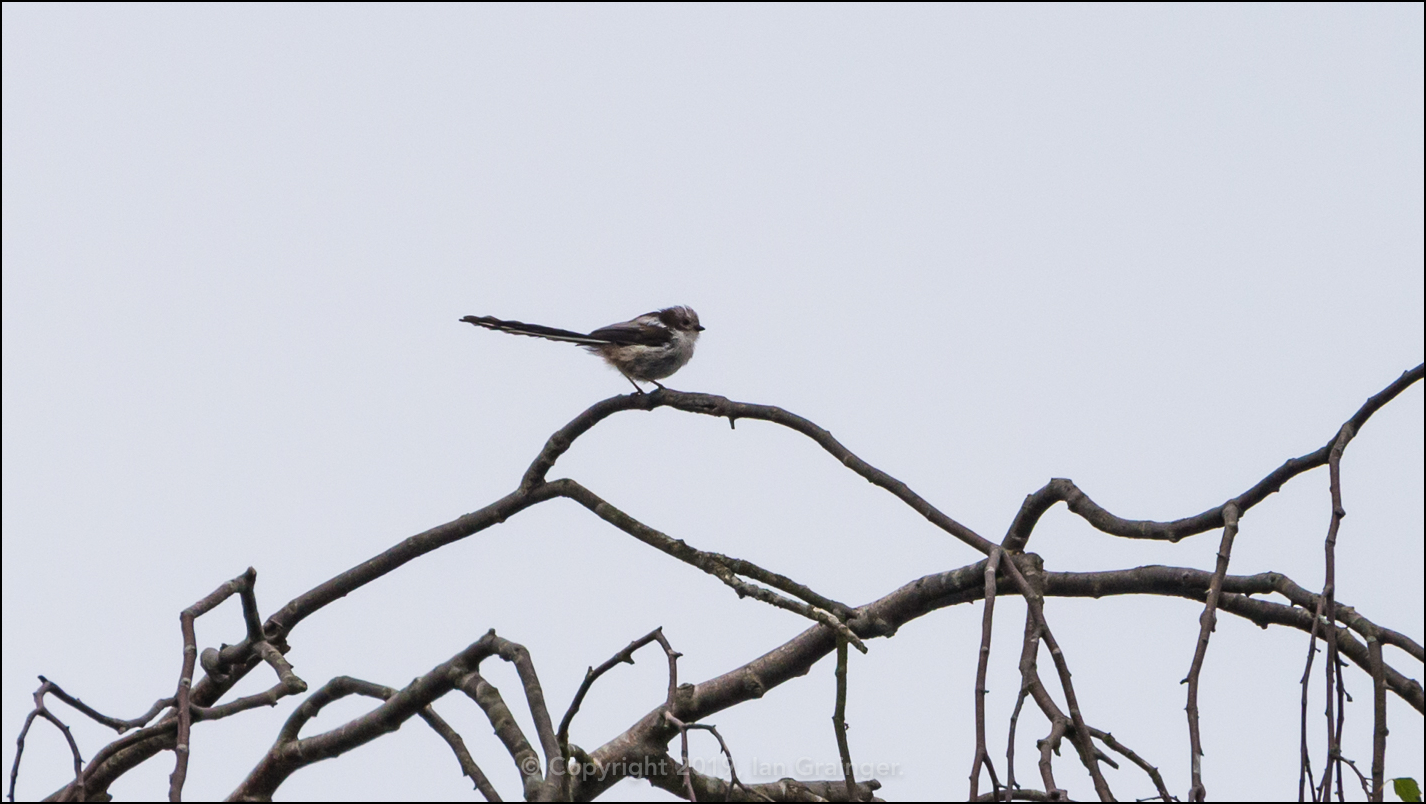 Long Tailed Tit - June 2019
It wasn't long before the little Long Tailed Tits (Aegithalos caudatus) arrived, with this one taking up almost the exact same perch as the young Goldfinch had earlier.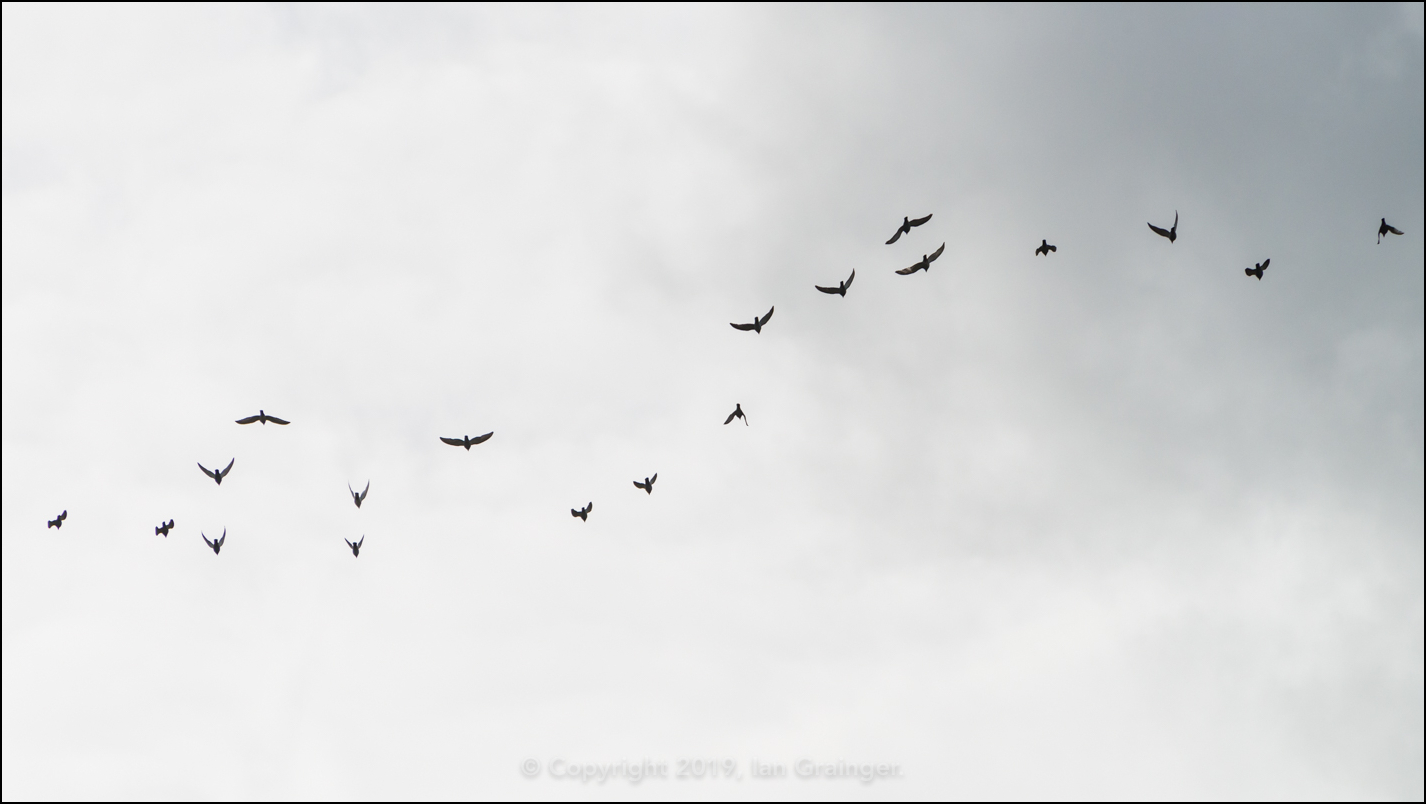 Flock of Flying Feral - June 2019
The Feral Pigeons (Columba livia) seemed restless for some reason, and circled around the skies in large groups for the majority of the morning.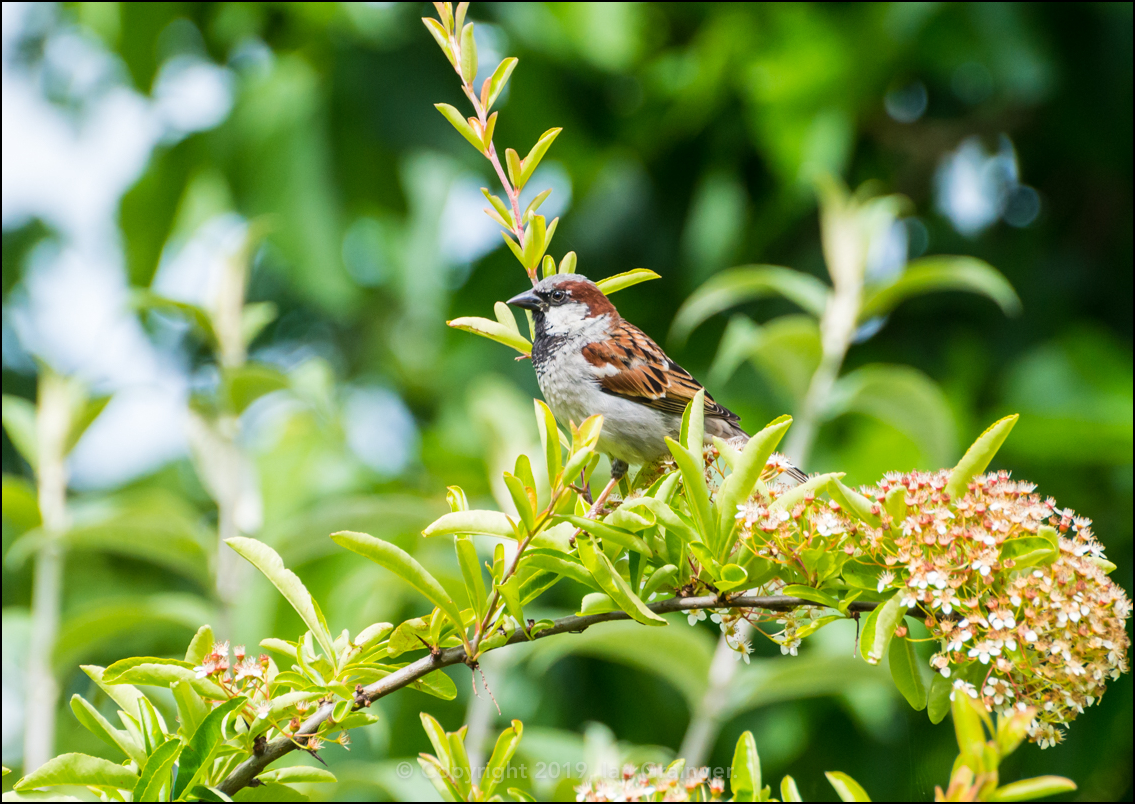 House Sparrow - June 2019
Back down at ground level this House Sparrow (Passer domesticus) was keen to pick off a few bugs from the Pyracantha bush.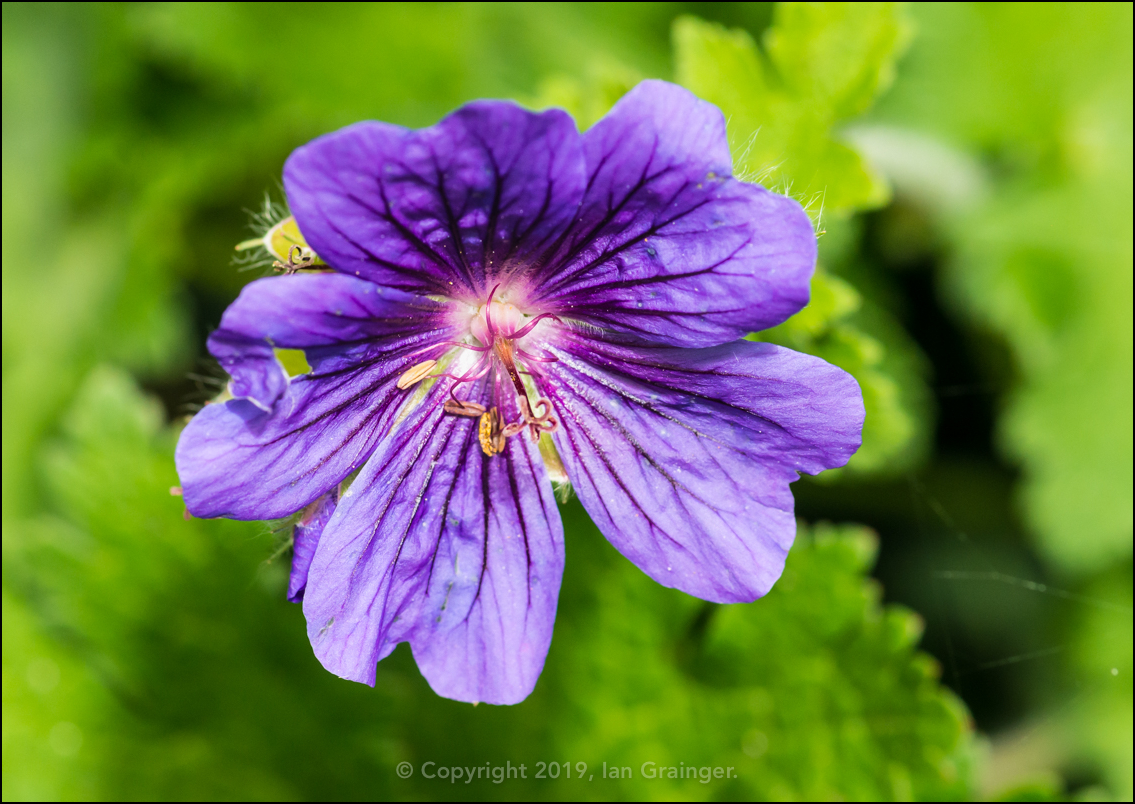 Geranium Clarkei - June 2019
New flowers to the garden this week included this blue variety of Geranium clarkei, which had curiously turned up in a completely different location to where they usually are.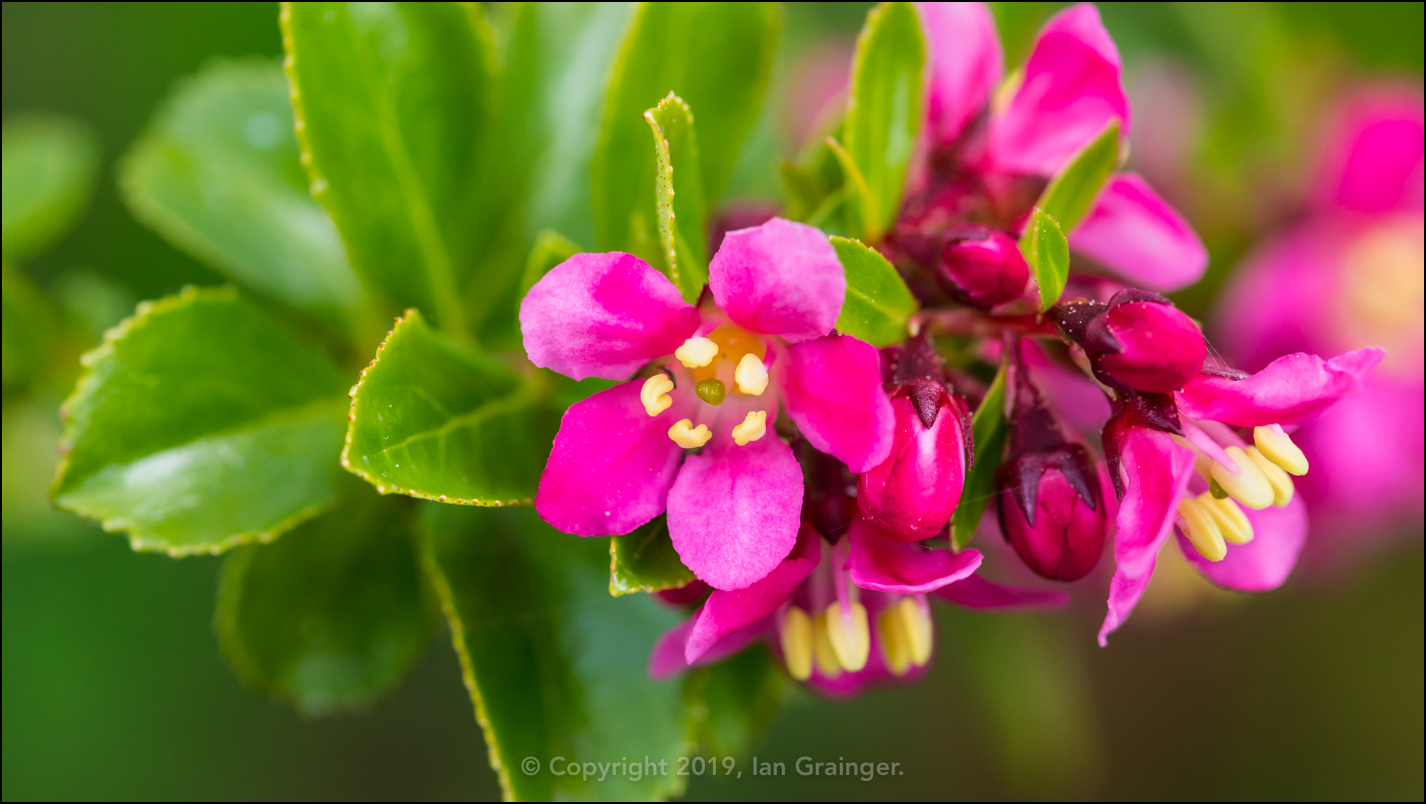 Escallonia Arrival - June 2019
One of my favourite flowers of the year had also arrived. The lovely pink blooms of the Escallonia bush were just beginning to appear.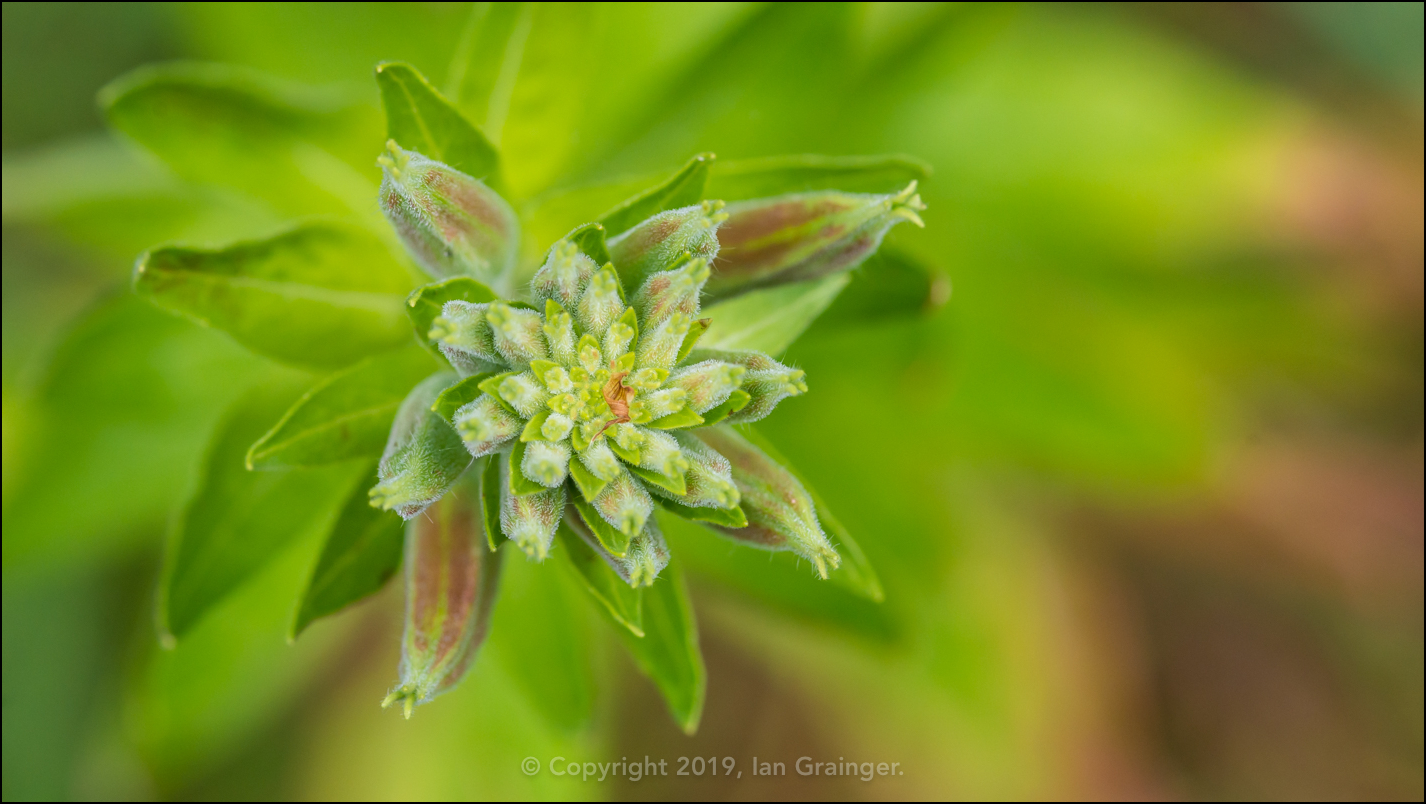 Evening Primrose Buds - June 2019
It wouldn't be long before the Evening Primrose (Oenothera biennis) blooms would be with us again, which always impressed in the evening garden.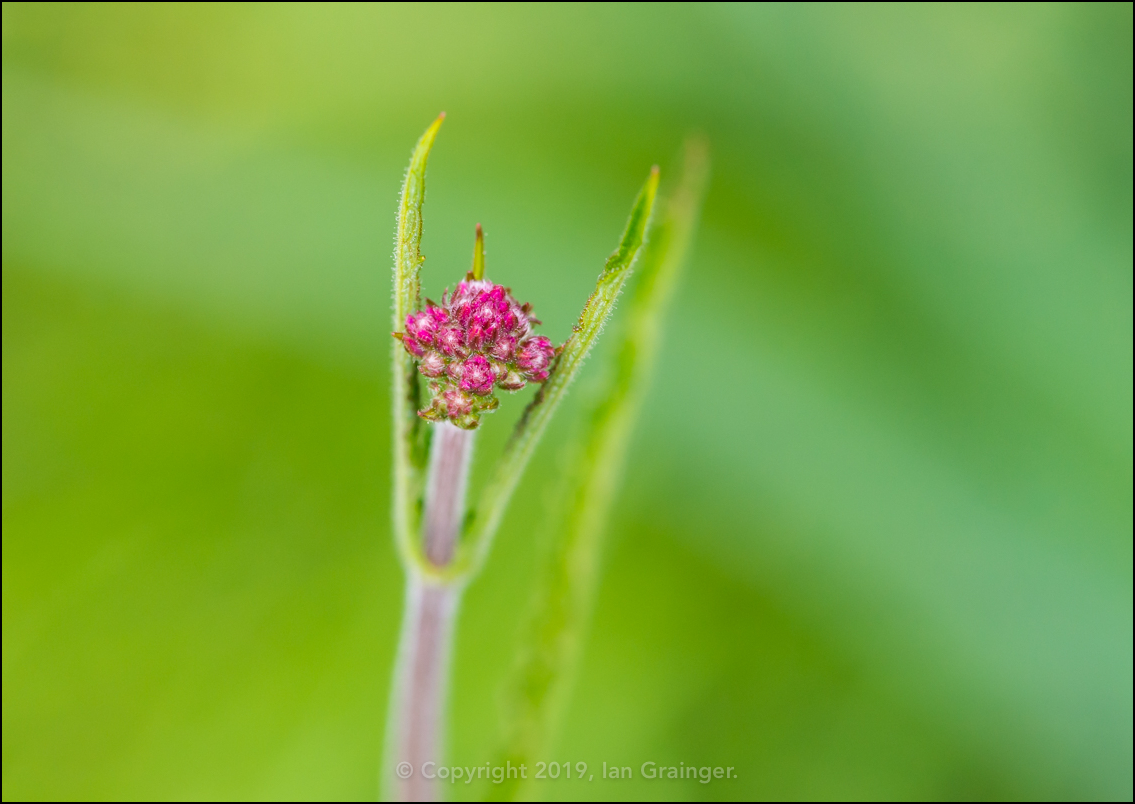 Budding Verbena - June 2019
Finally, it also wouldn't be long before the Verbena (Verbena bonariensis) 'Buenos Aires' blooms would be back. These were always butterfly magnets, so I was hoping they'd attract a lot more insects than had so far been seen in the garden.
So this week I went with Southern Hawker as my Image of the Week simply because it's always rewarding to take photographs of a new subject...