Red Robin Blossom - May 2019
It was a beautiful sunny day for my photo shoot in dad's garden this week, but although the sun was shining, there was a chill to the air that reminded me that summer was still quite a few weeks away.
There was one bush that really stood out in the garden, and that was the Red Robin (Photinia fraseri) bush. This year seemed to be a very good year for them as every time I saw one it was covered in blossom.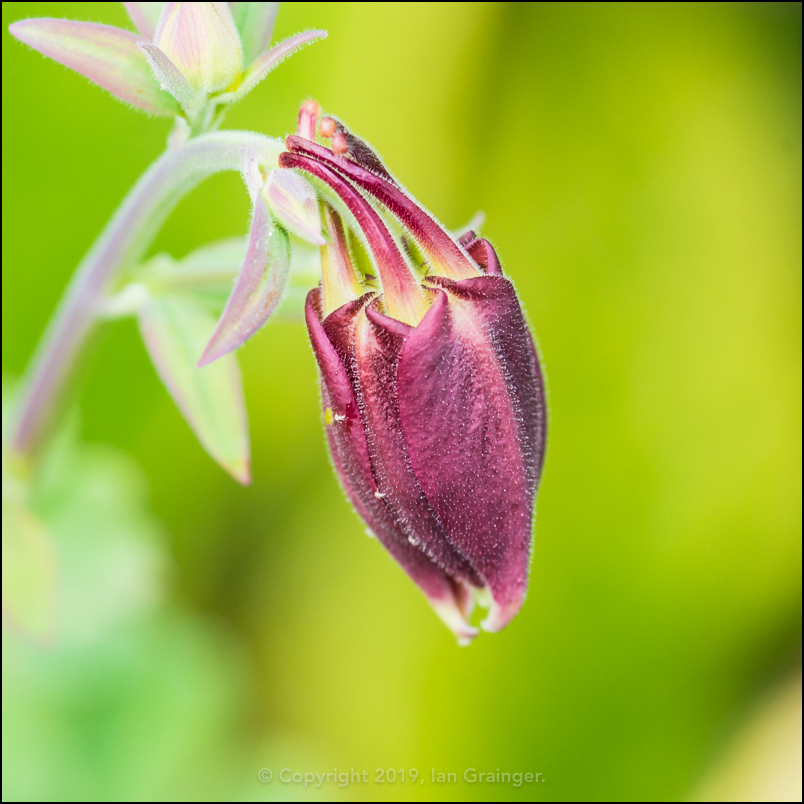 Budding Aquilegia - May 2019
New flowers appearing this week included one of the many varieties of Granny's Bonnet (Aquilegia vulgaris) that were scattered around the garden.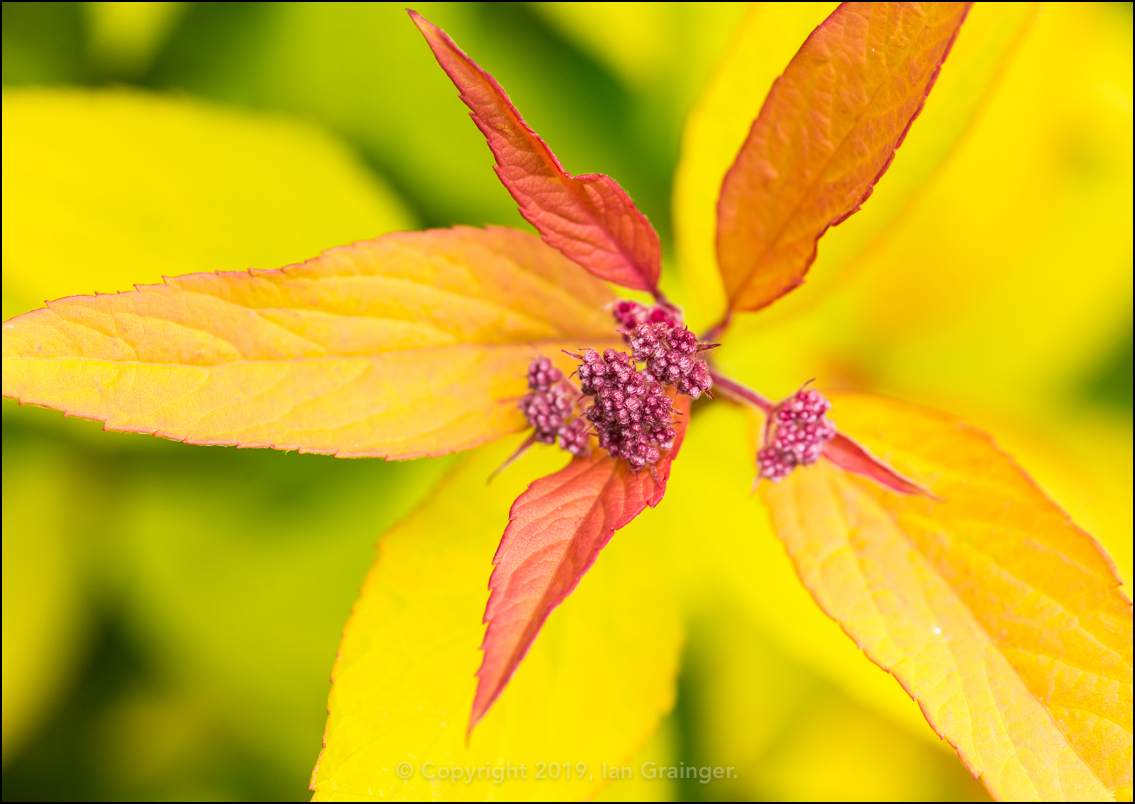 Magic Carpet Blossom - May 2019
Also showing for the first time this week was the Magic Carpet (Spiraea japonica) bush blossom.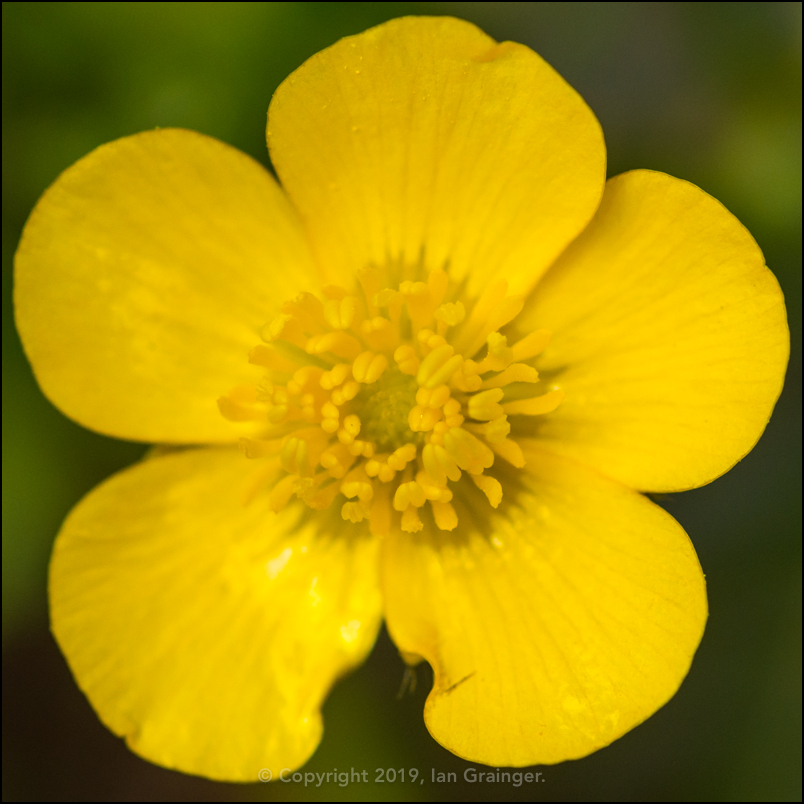 Buttercup - May 2019
One of my chores for the day was to mow the lawns, but before I did so I took the opportunity to take a few shots of their colourful inhabitants. This Creeping Buttercup (Ranunculus repens) bloom was one of my favourites.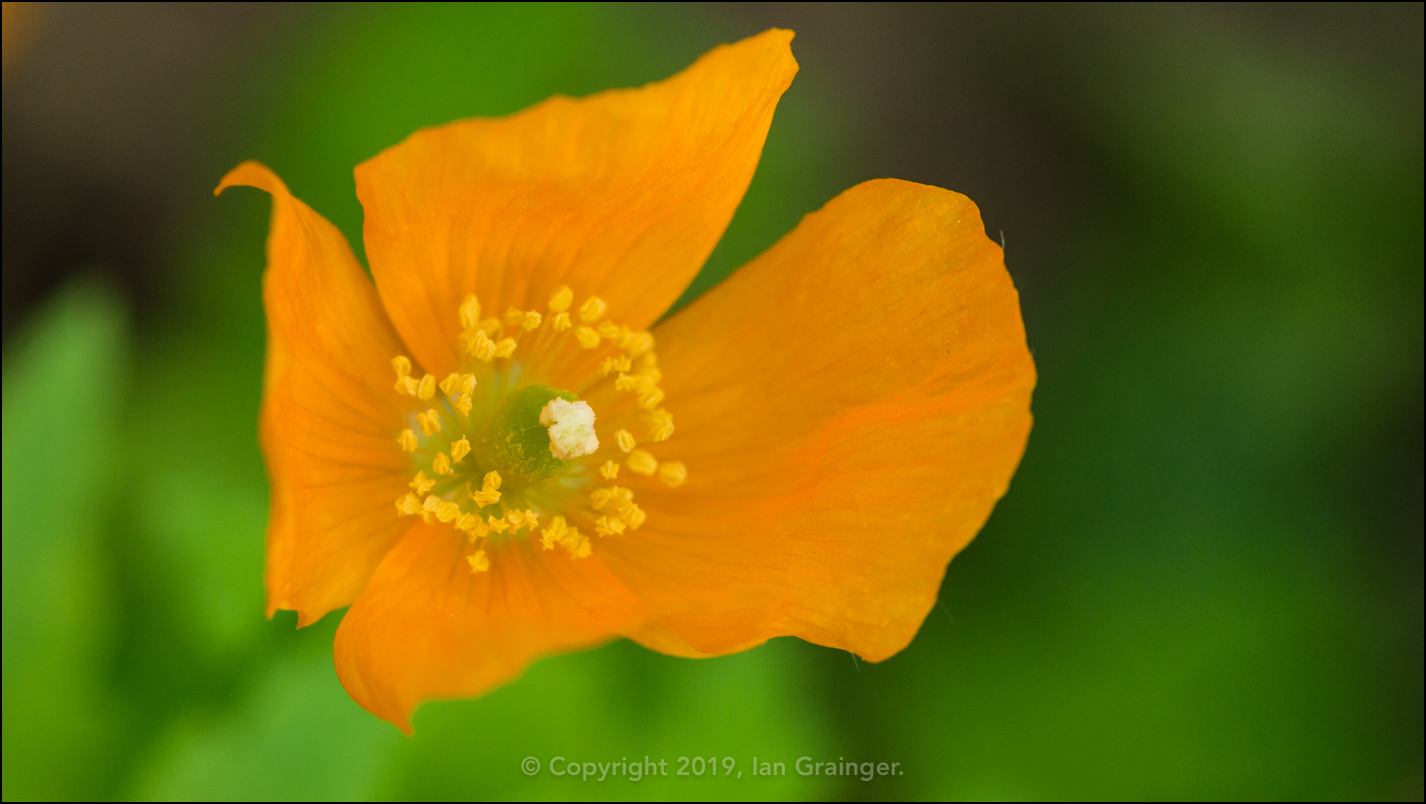 Welsh Poppy Return - May 2019
The Welsh Poppies (Meconopsis cambrica) were returning in numbers, but this was the solitary bloom that had opened.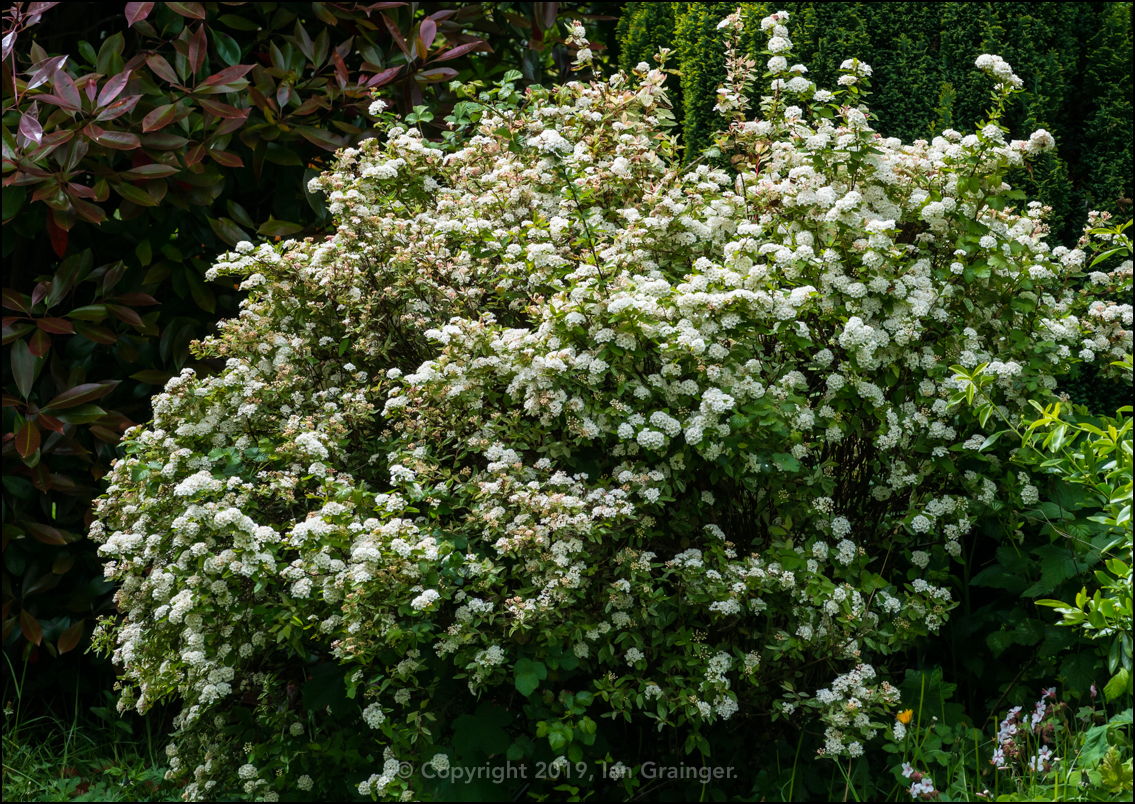 Spiraea Vanhouttei - May 2019
The Vanhoutte Spirea (Spiraea vanhouttei) bush was looking rather splendid, and was only second to the Red Robin bush for the amount of blossom it had produced.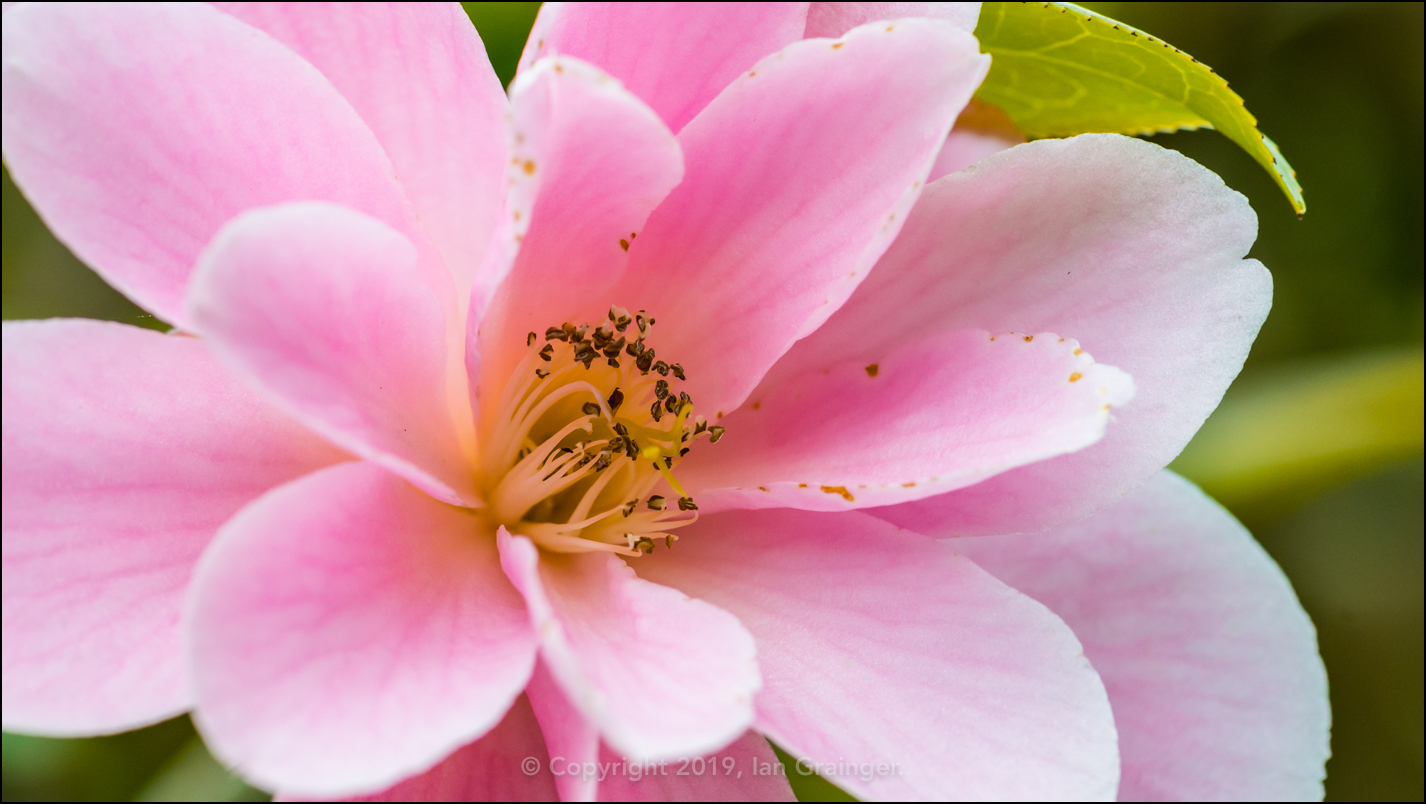 Final Camellia - May 2019
While some plants were only just coming into bloom, the Camellia bush had produced its final flower.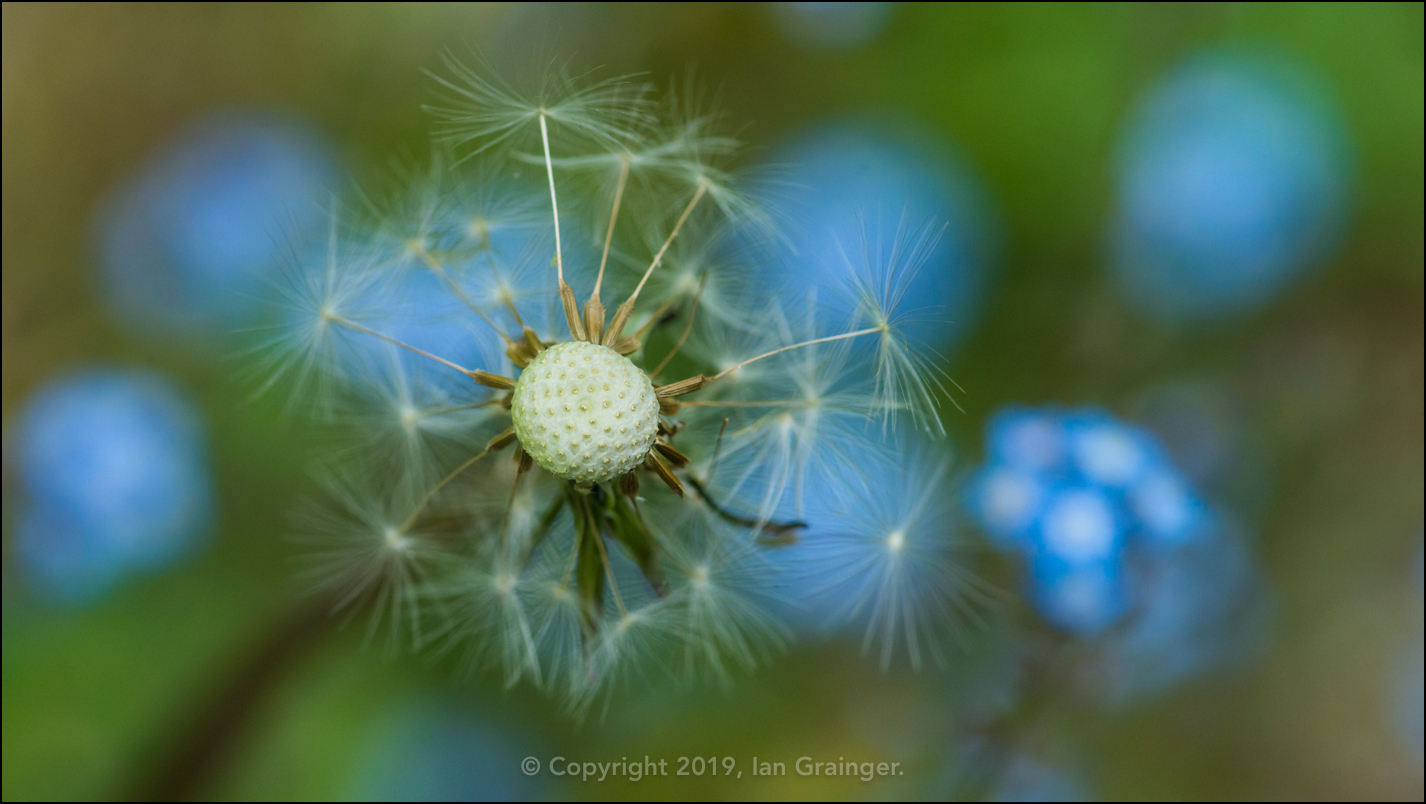 Seed Departure Point - May 2019
Some plants had even gone past the flowering stage, and were producing seeds, like this Dandelion (Taraxacum).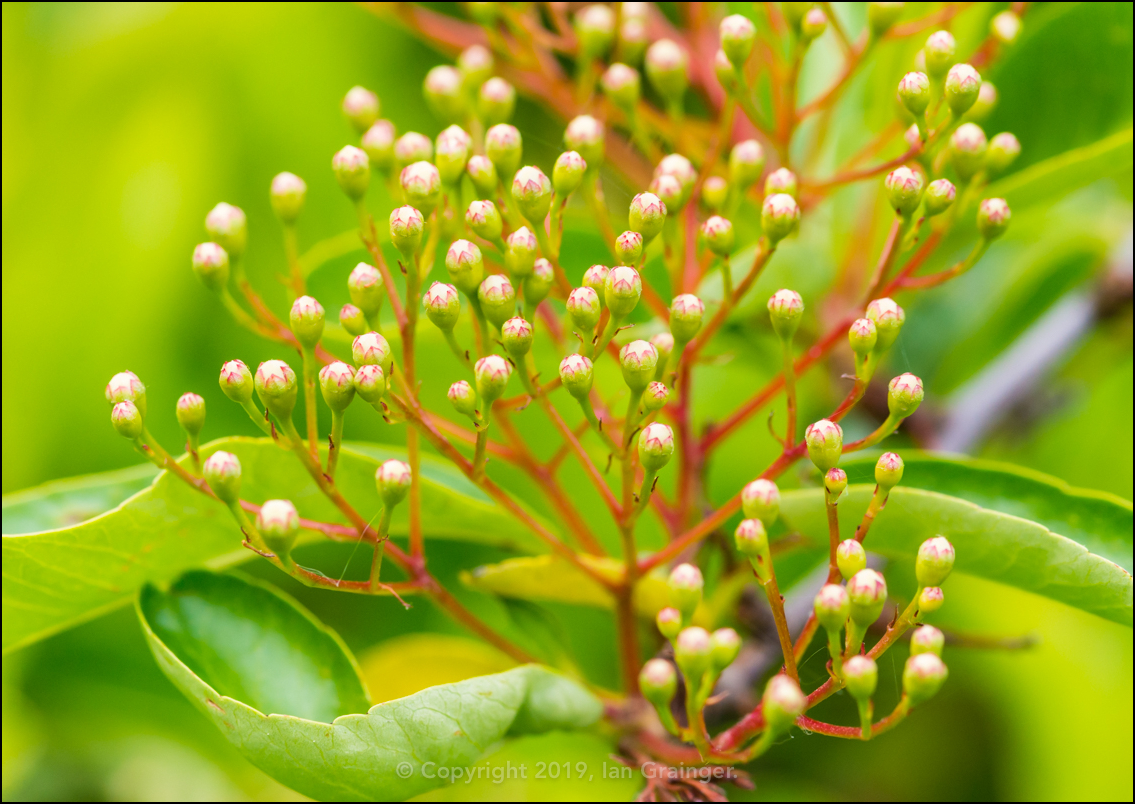 Budding Pyracantha - May 2019
At the other end of the spectrum, the Firethorn (Pyracantha) bush was only just starting to produce flower buds...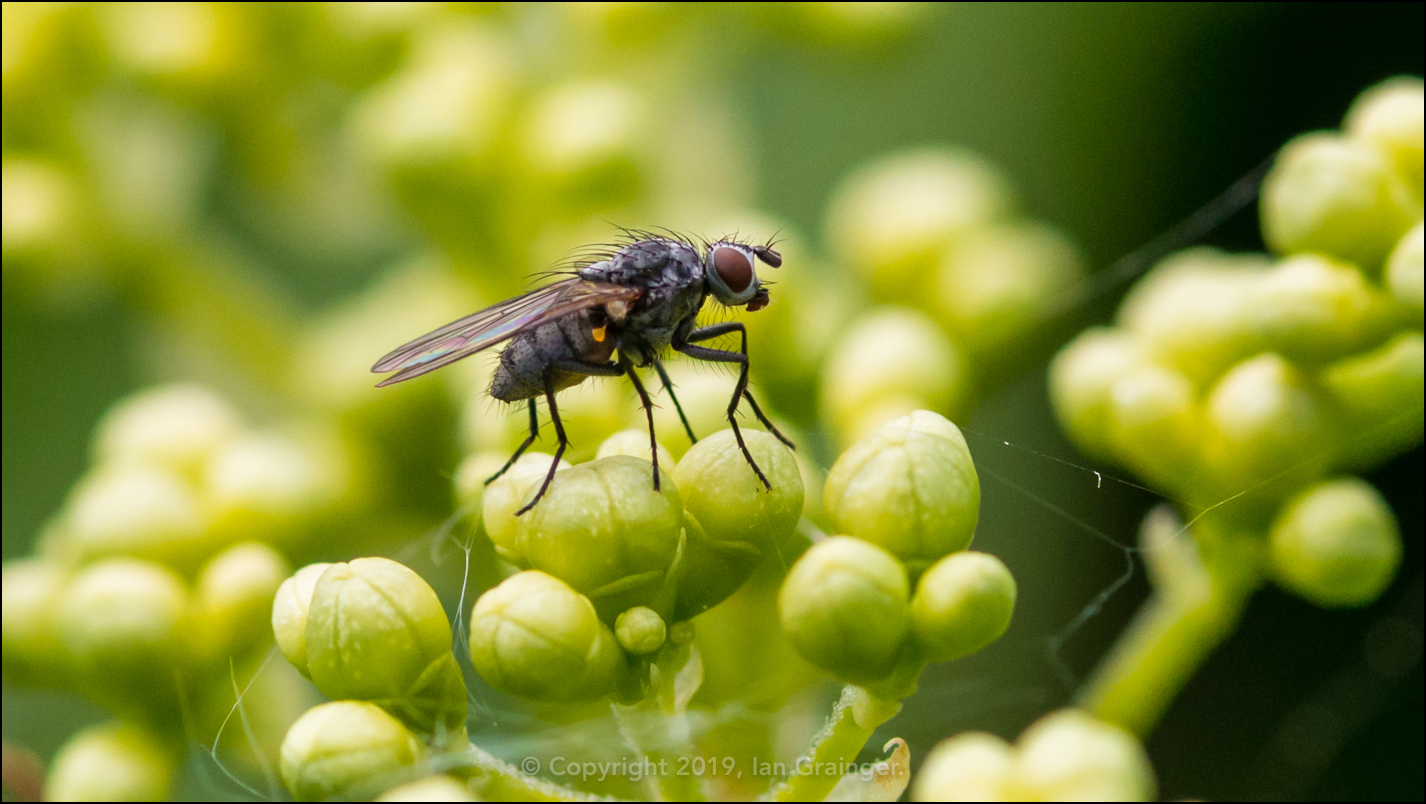 Climbing Hydrangea Visitor - May 2019
...as was the Climbing Hydrangea (Hydrangea anomala). I think the Fly standing atop the flower buds is species Coenosia tigrina, or a close relative, but can't be certain.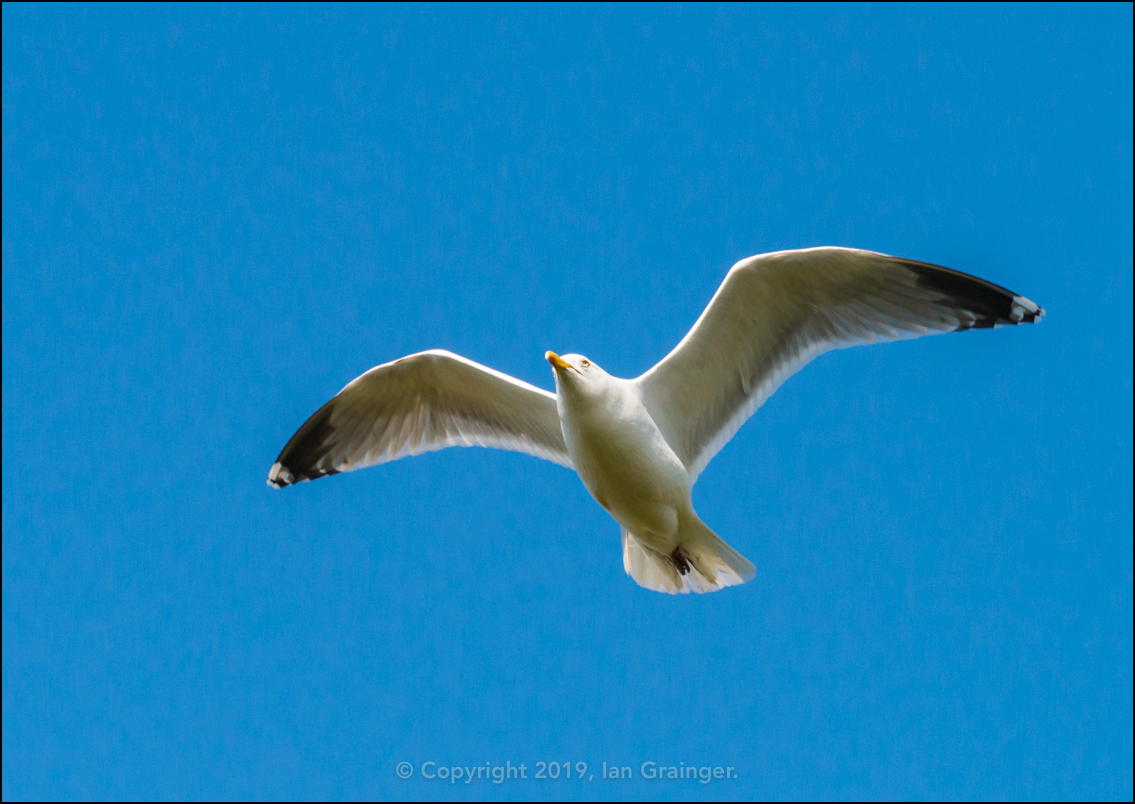 Gliding Gull - May 2019
Turning my camera skywards resulted in the usual avian suspects turning up in my viewfinder. The Herring Gulls (Larus argentatus) soared overhead, hoping to spot a quick meal in one of the gardens below.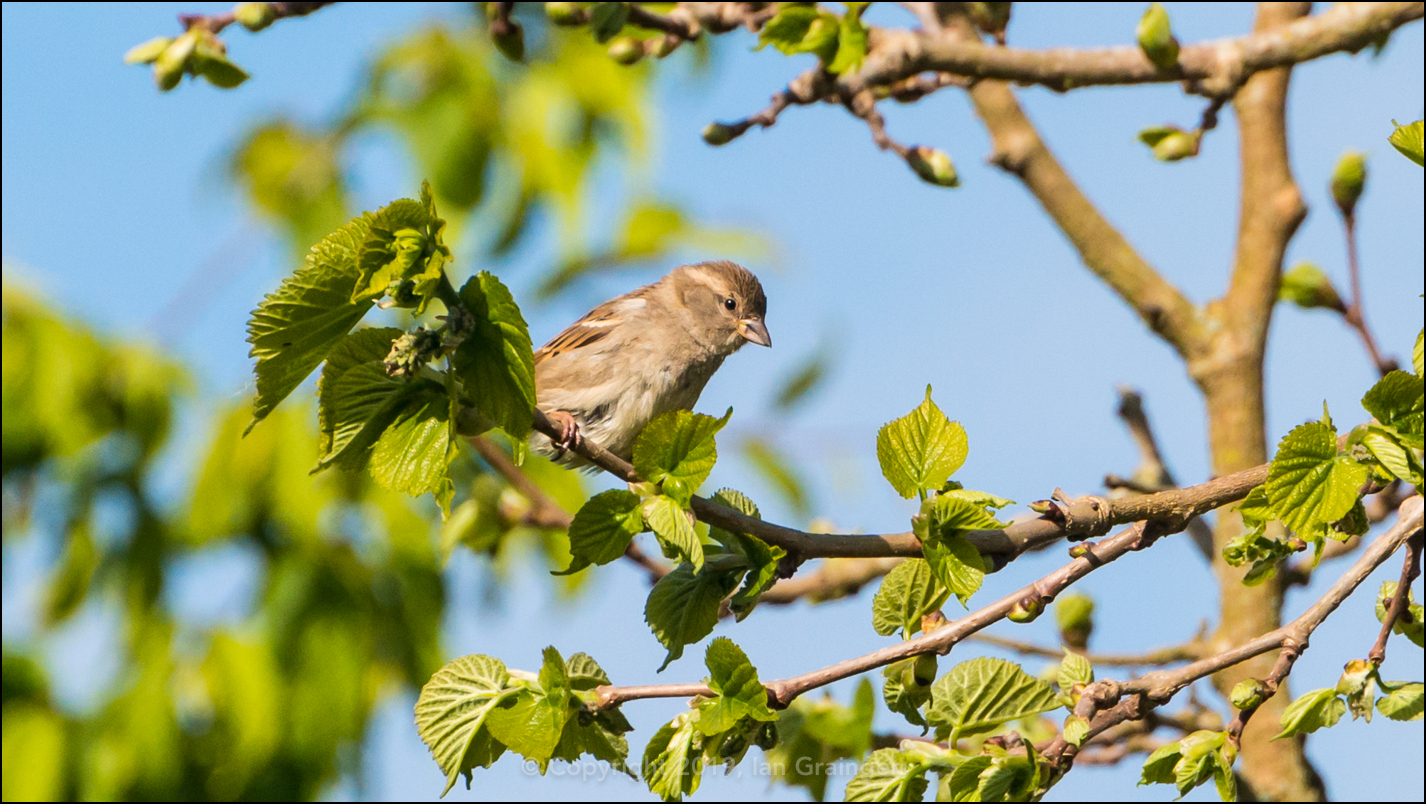 Inquisitive Sparrow - May 2019
The House Sparrows (Passer domesticus) were a little bolder, flitting from branch to branch and occasionally visiting the lawn to look for breadcrumbs or fallen seed.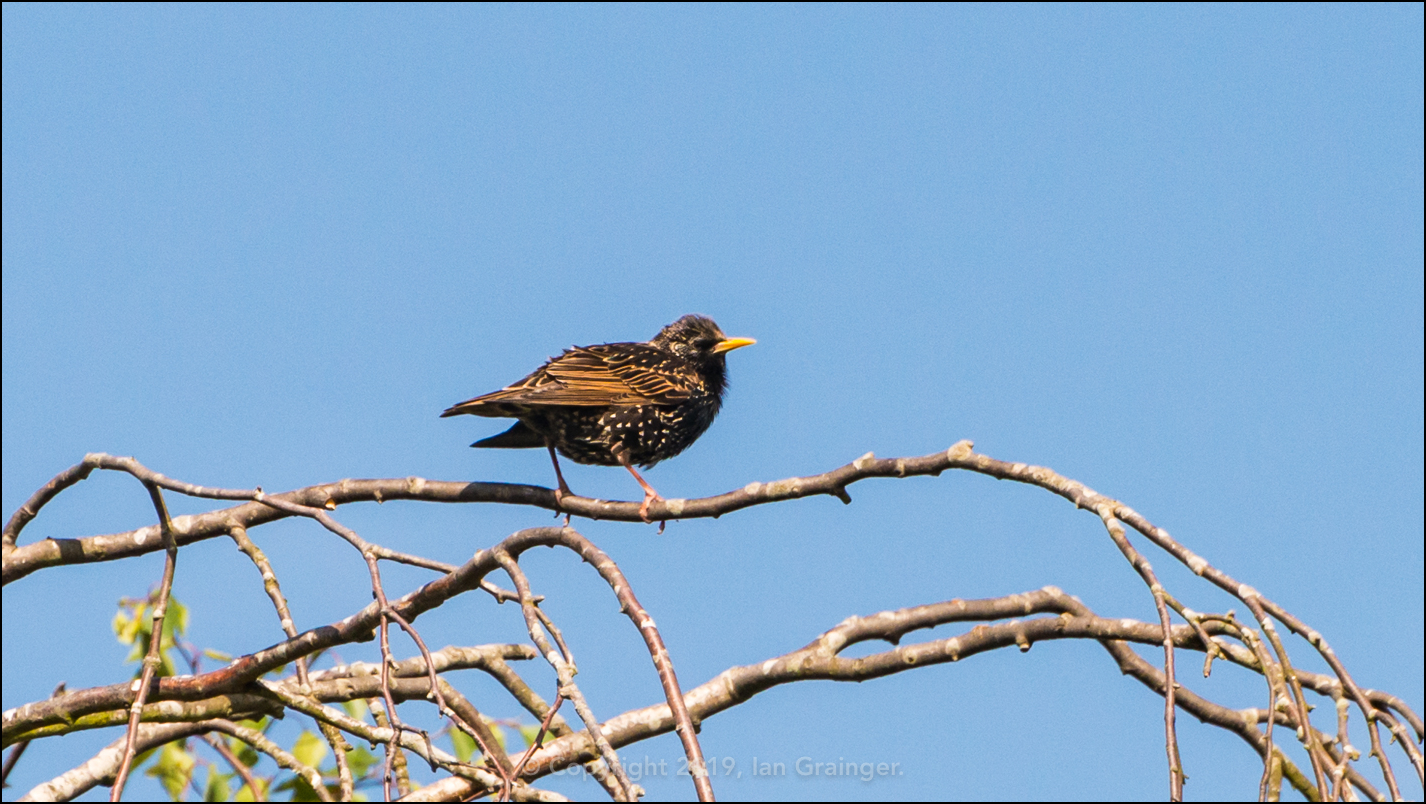 Starling - May 2019
The Starlings (Sturnus vulgaris) sought safety in numbers, roaming the skies in packs of a dozen or more. This one seemed to have come adrift from his flock, and was taking a break high up in the treetops.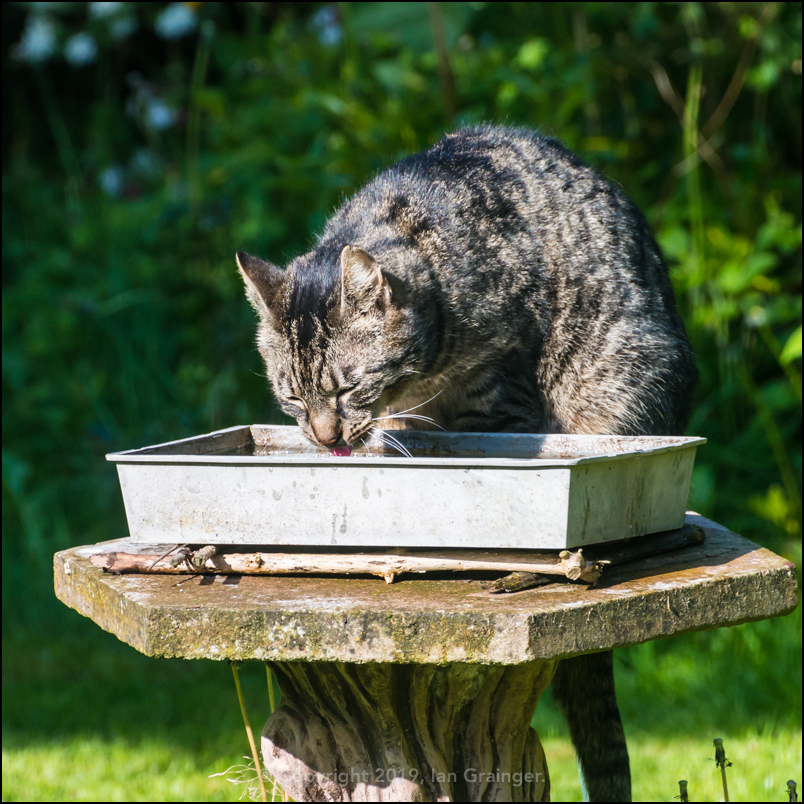 Unusual Bird - May 2019
This unusually furry avian had taken to drinking from the bird bath - yes, it's an old seed tray! Needless to say, his presence in the garden put a stop to any more activity from my feathered friends.
So this week I went with Red Robin Blossom as my Image of the Week simply because it had been a good year for blossom, and this particular bush had the prettiest of it on display this week...