Arachnid - November 2019
There was a bit of a mixture weather wise for my photo shoot in dad's garden this weekend, but at least it remained dry.
The first subject I came across was this very small Arachnid, seemingly stranded on the bonnet of my car. I think it's a very young Garden Spider (Araneus diadematus) although I may be mistaken.
Mahonia Blossom - November 2019
Flowers were few and far between this week, but the Mahonia japonica bush was doing its best to brighten up at least one corner of the garden with its bright yellow blooms.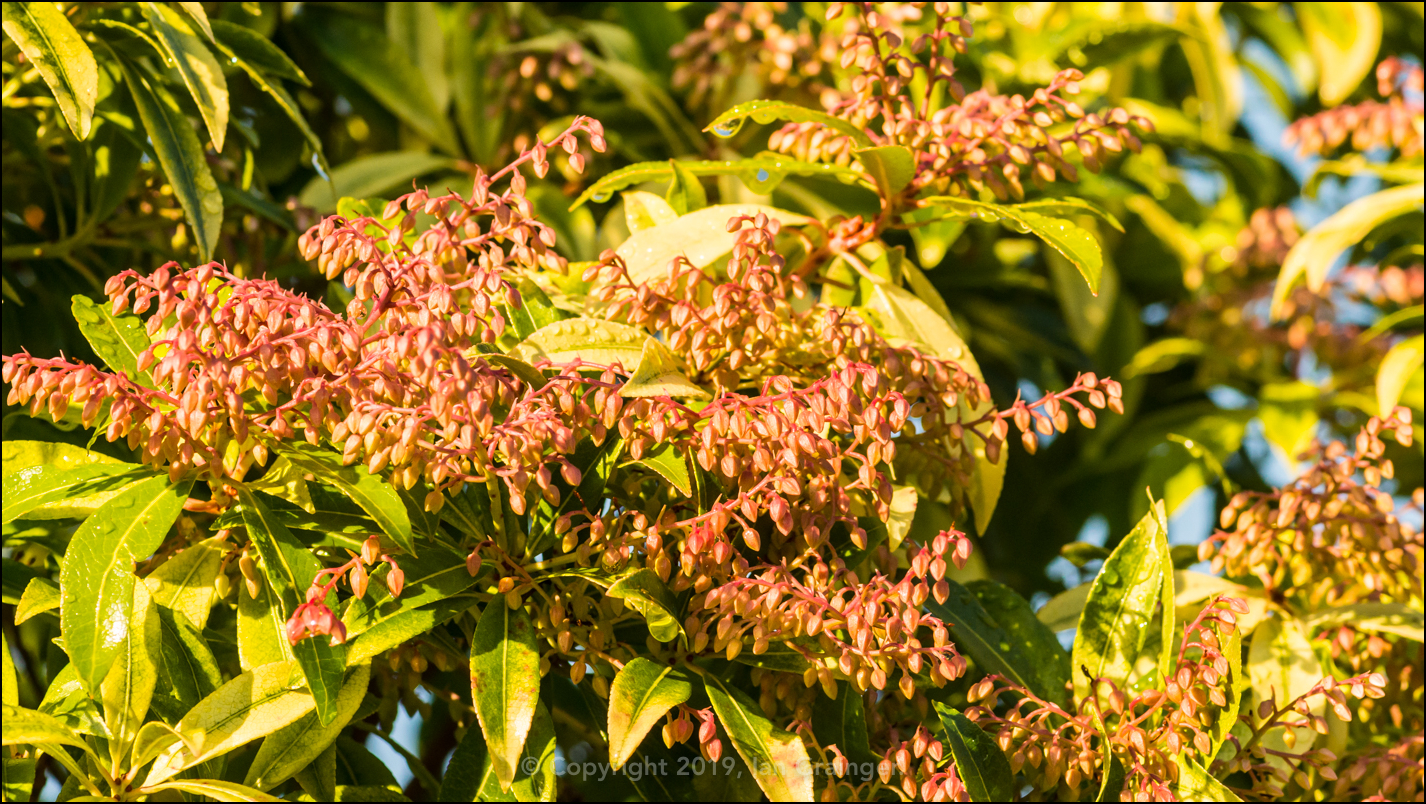 Forest Flame Buds - November 2019
The Forest Flame (Pieris) bush was now a mass of flower buds, which wouldn't be opening until early springtime next year, but they also added a bit of colour.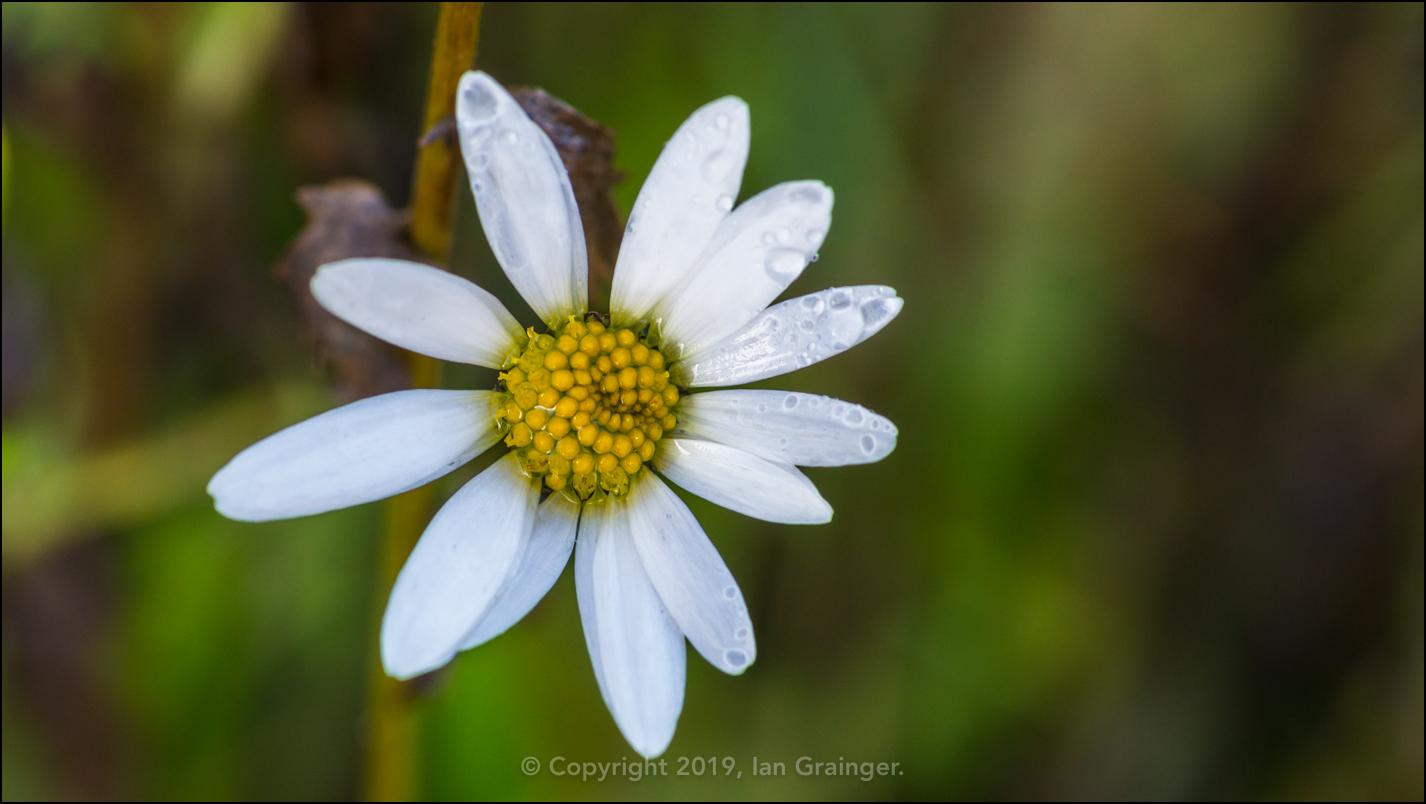 Small Oxeye - November 2019
Despite the best efforts of the frosty weather to kill off the Oxeye Daisies (Leucanthemum vulgare) in recent weeks, there were still a few hardy souls left to soldier on through the autumn months.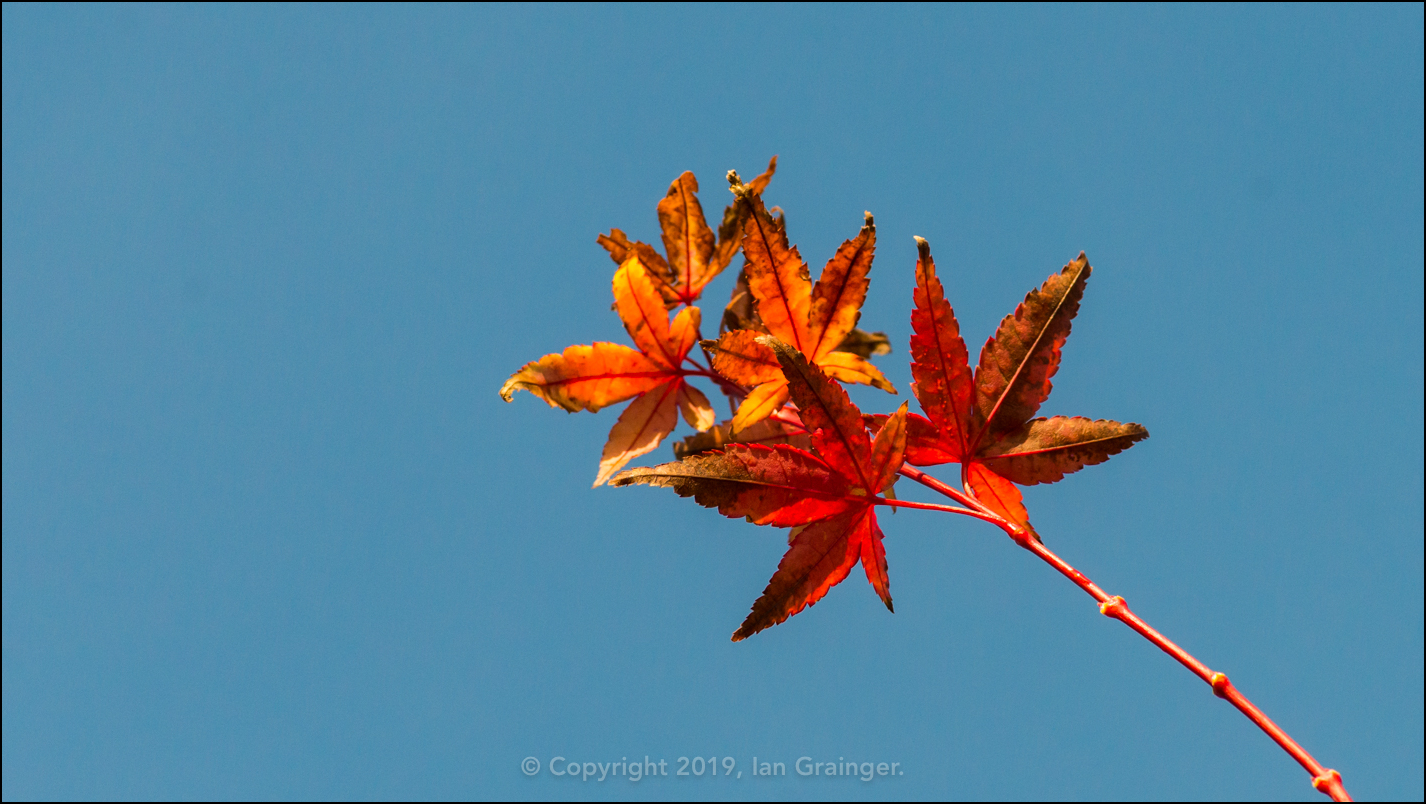 Golden Autumn - November 2019
The changeable weather resulted in a fleeting moment of blue sky, and I took the opportunity to shoot the few remaining golden coloured leaves of the Acer palmatum tree.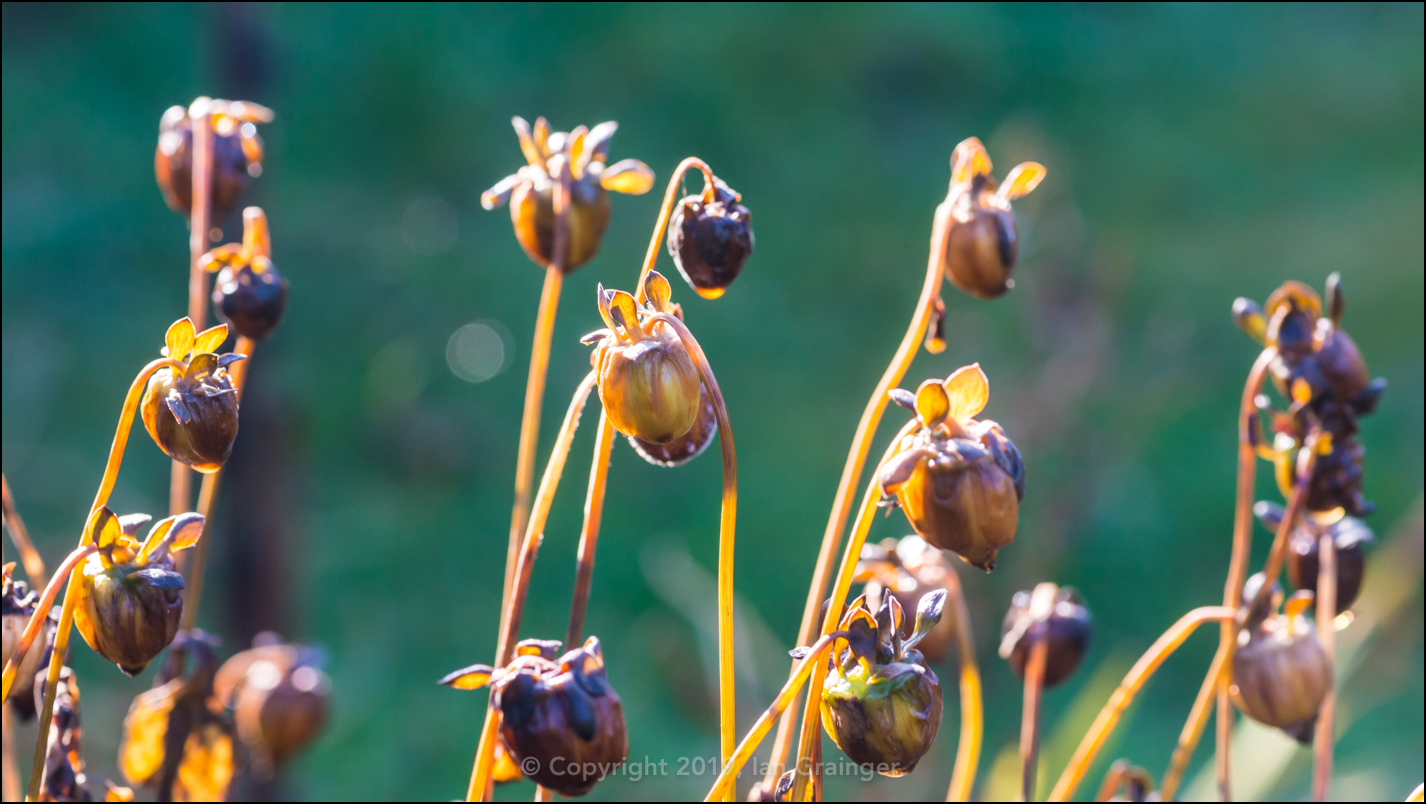 Dahlia Army - November 2019
Unfortunately the Dahlias had not taken well to the colder climate, and all that remained of most of the plants were these armies of Dahlia seed capsules.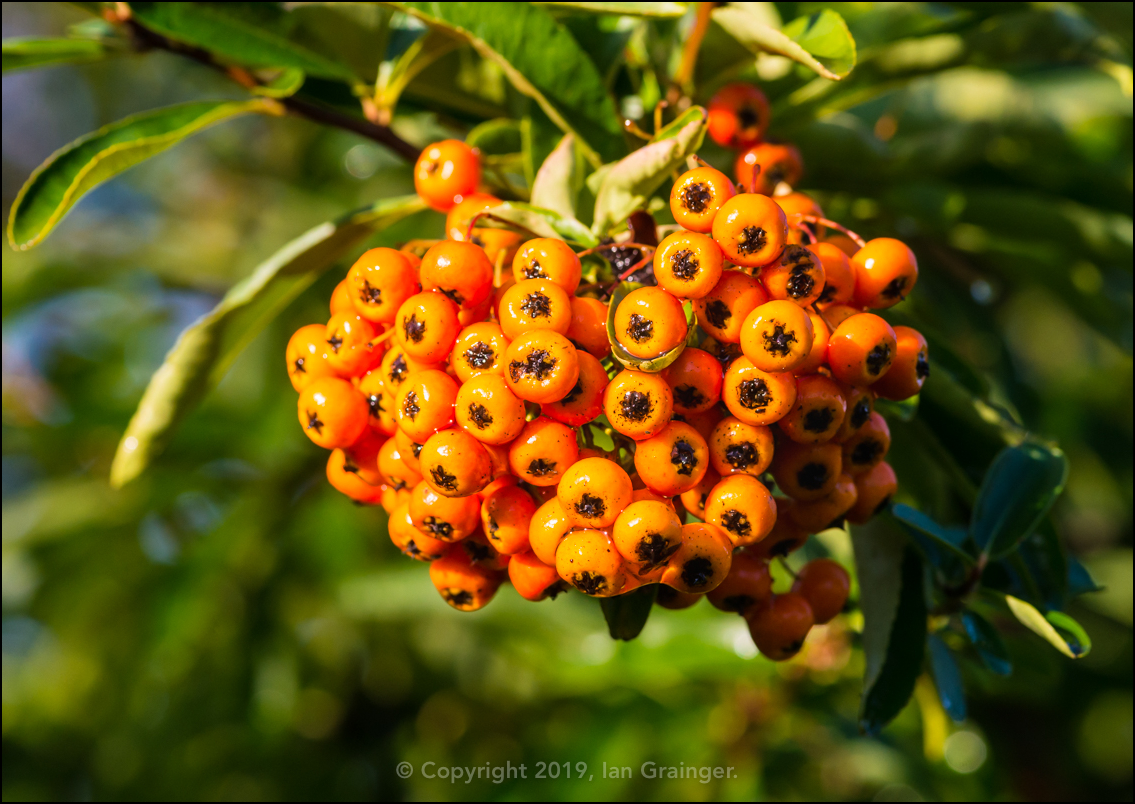 Pyracantha Cluster - November 2019
The Pyracantha bushes still had a few clusters of remaining bounty for the Blackbirds (Turdus merula) to enjoy...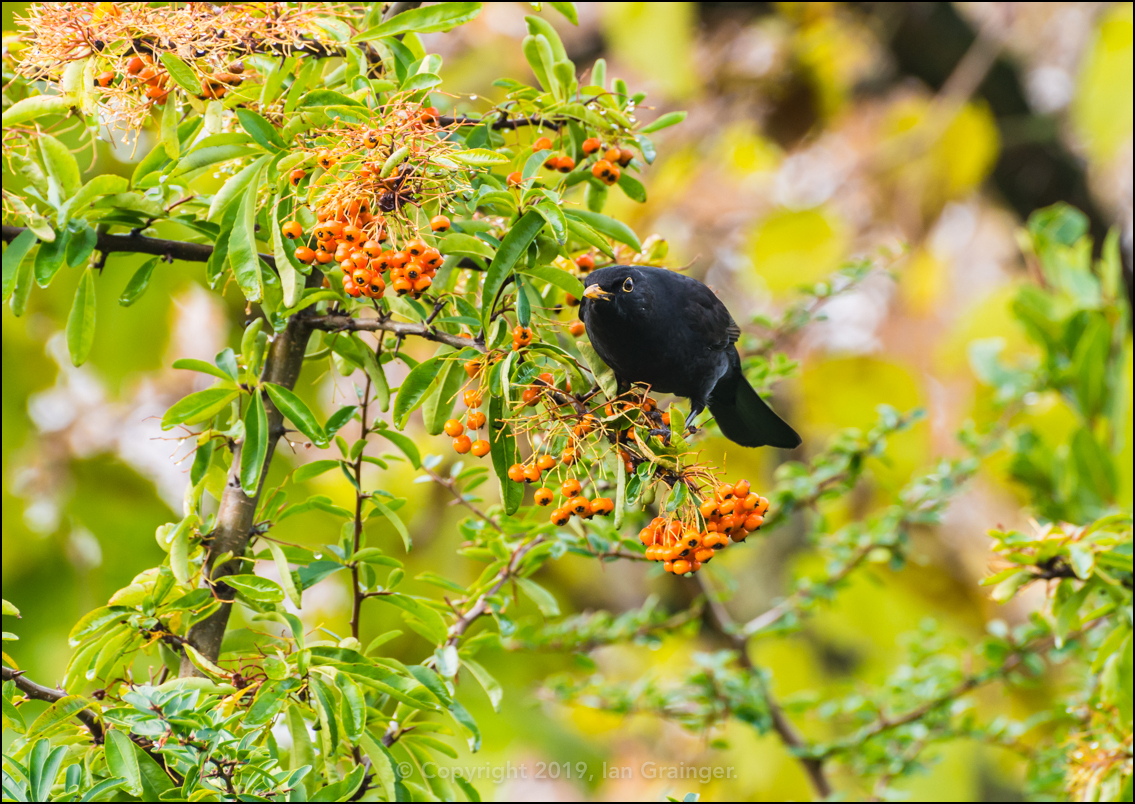 Pyracantha Berry Thief - November 2019
...although this particular one was greedily guzzling five or six at a time, so they wouldn't last for much longer.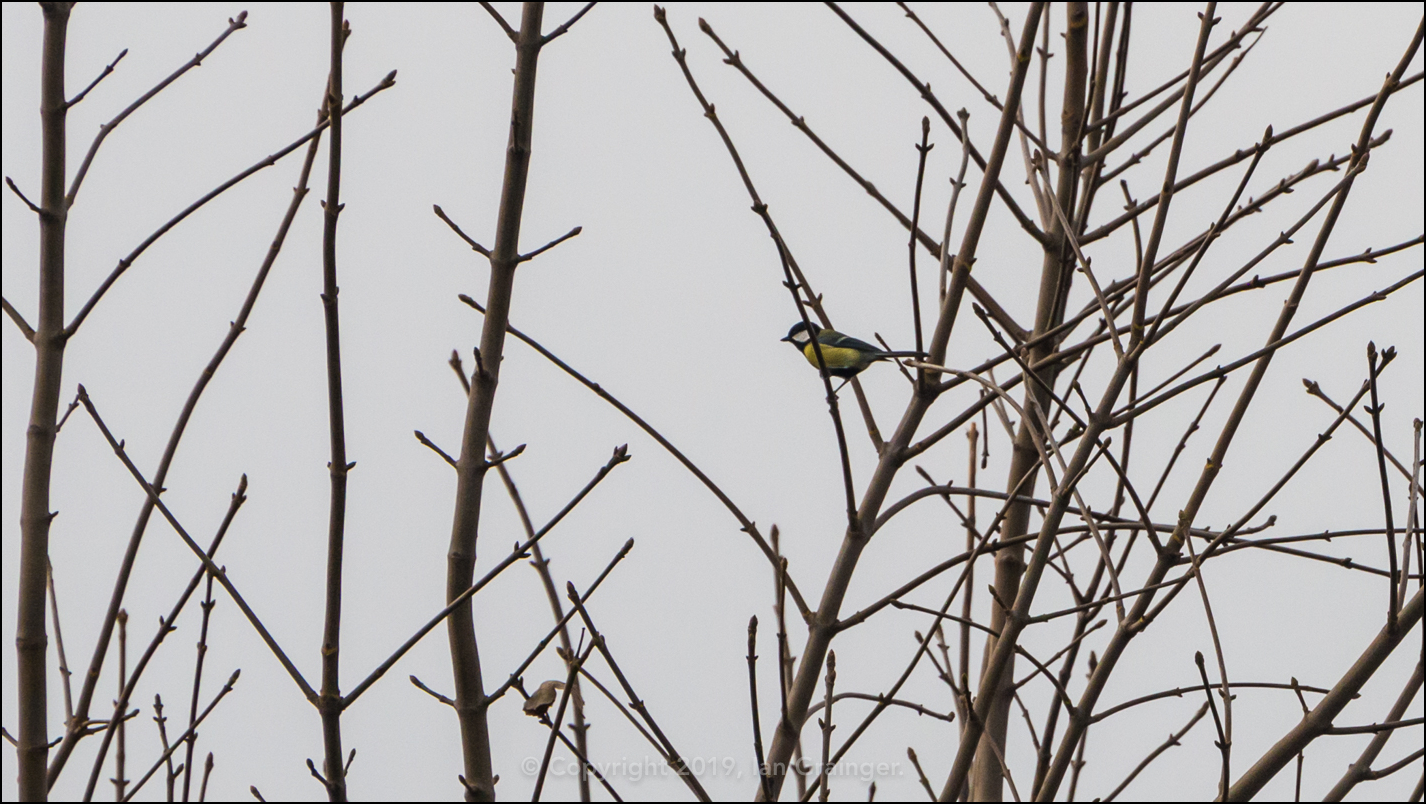 Great Tit - November 2019
It wasn't long before the skies turned grey once again, but there were a couple of colourful flashes to point my camera at. First was this Great Tit (Parus major) perched in the bare branches of a Sycamore tree...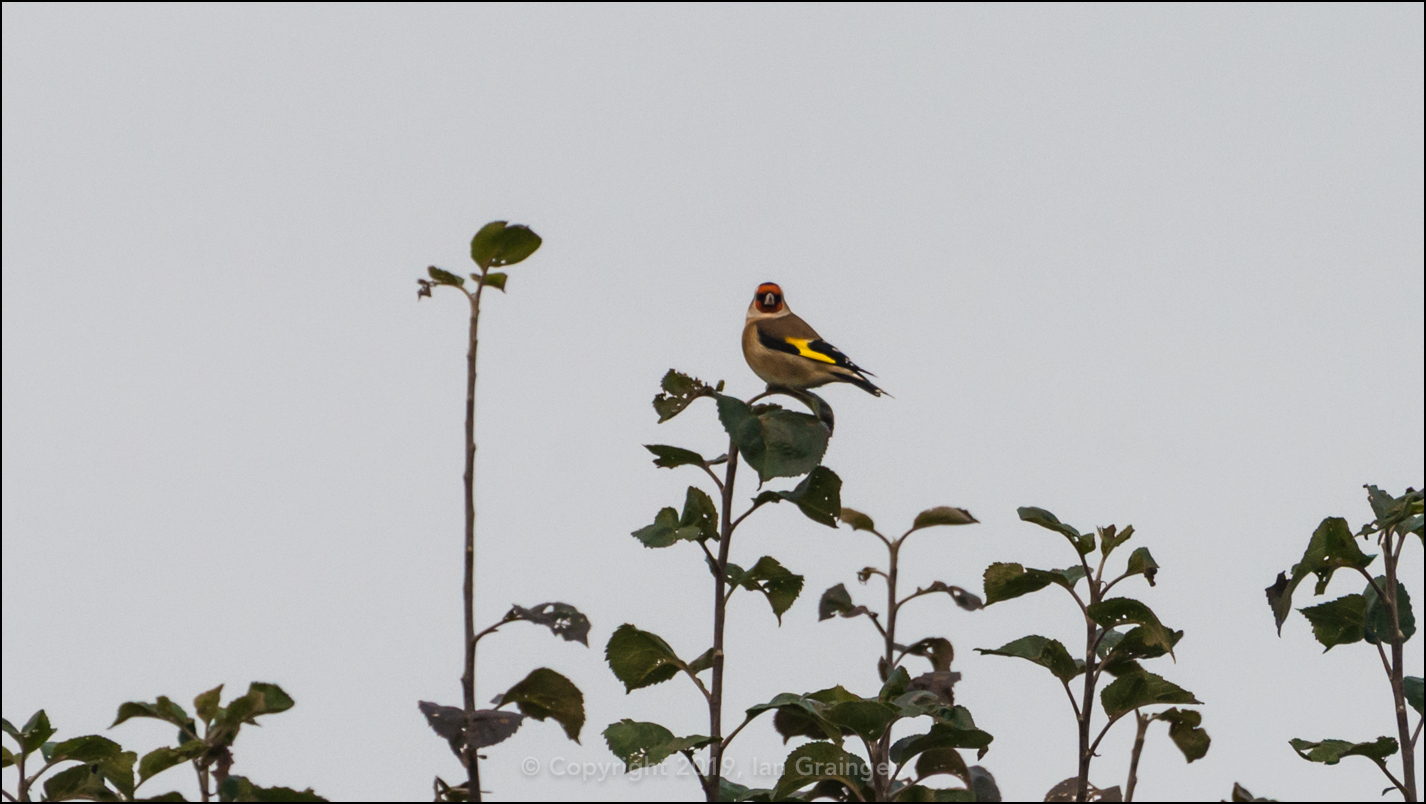 Goldfinch - November 2019
...then there was this Goldfinch (Carduelis carduelis) taking a look back at me in the branches of a less naked tree!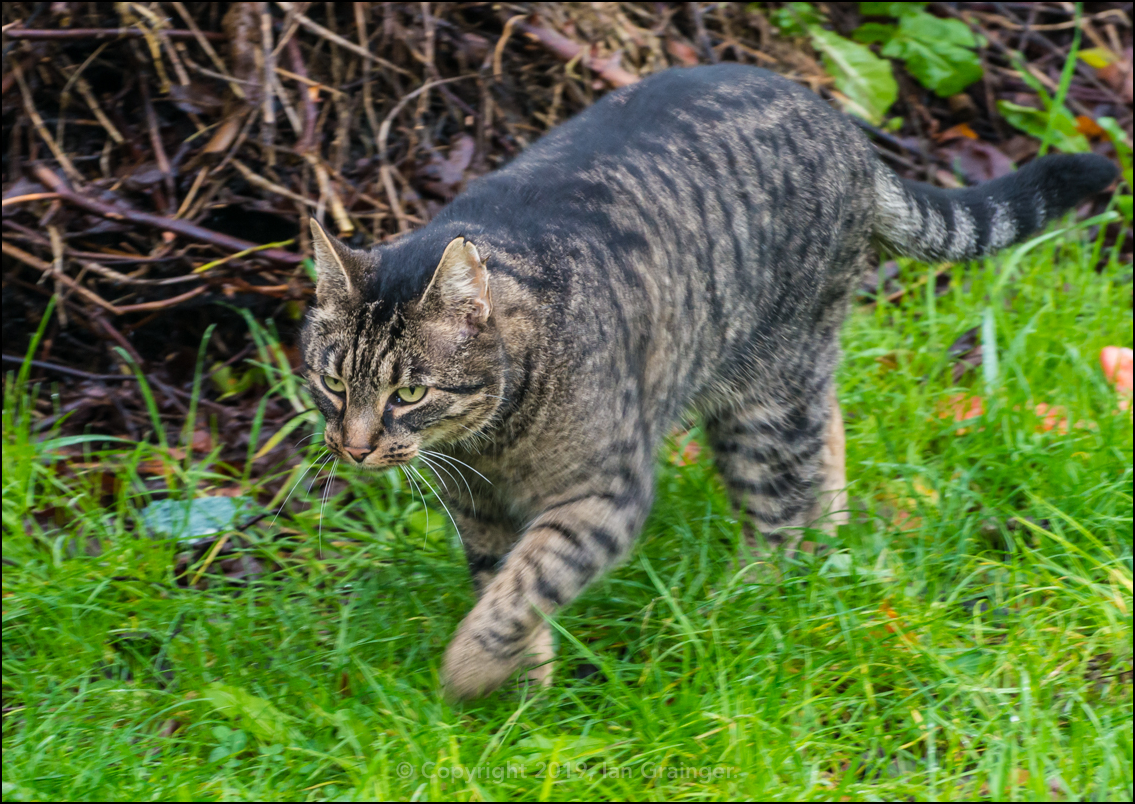 Photography Buddy - November 2019
Finally, my photography companion this weekend was dad's cat, who did his best not to scare the birds away, and seemed to enjoy the trip around the garden.
So this week I went with Arachnid as my Image of the Week simply because it was unusual to find a Garden Spider so out of place...