Godetia - August 2020
It was a bit of a dull day for a photo shoot in my garden this week, but I took the opportunity to get out with my camera just before a heavy downpour took place.
I've not kept my garden in the best order this year for various reasons, but I was quite pleased to see a couple of new additions beginning to do well. The first were these pretty Godetias (Clarkia amoena) which I'd grown from seed, and which had been threatening to flower for the past three or four weeks.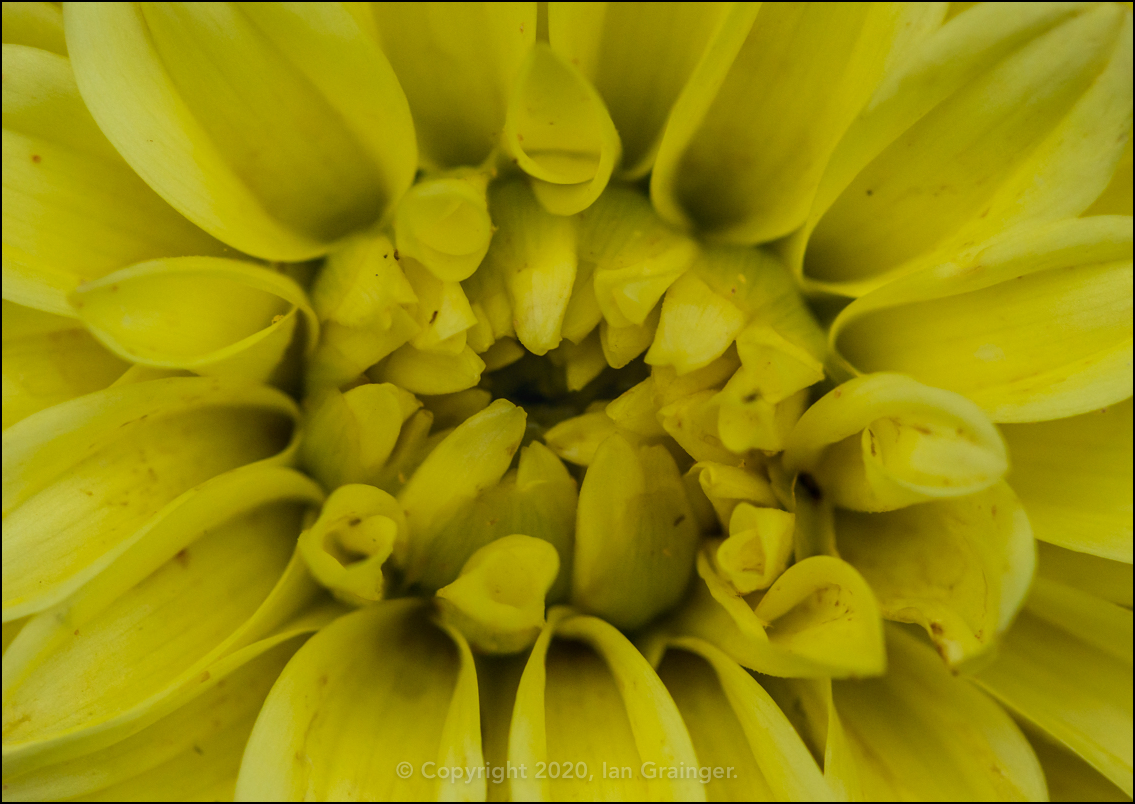 Dahlia Lake Ontario - August 2020
My Dahlias were generating lots of leaves this year, and were nice and bushy, about three feet tall and looked incredibly healthy. However, of the eight or nine plants I had in the garden, this variety, 'Lake Ontario', was the only one to have produced a flower since the beginning of July.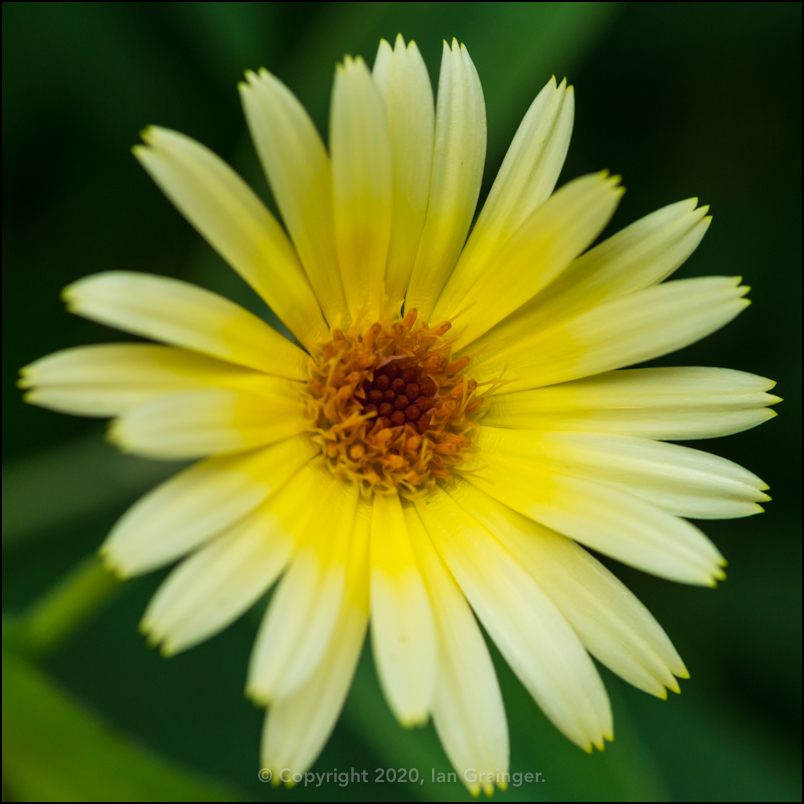 Pot Marigold - August 2020
In contrast, the Pot Marigolds (Calendula) were beginning to pop up everywhere and were adding a bit of brightness to an otherwise grey day.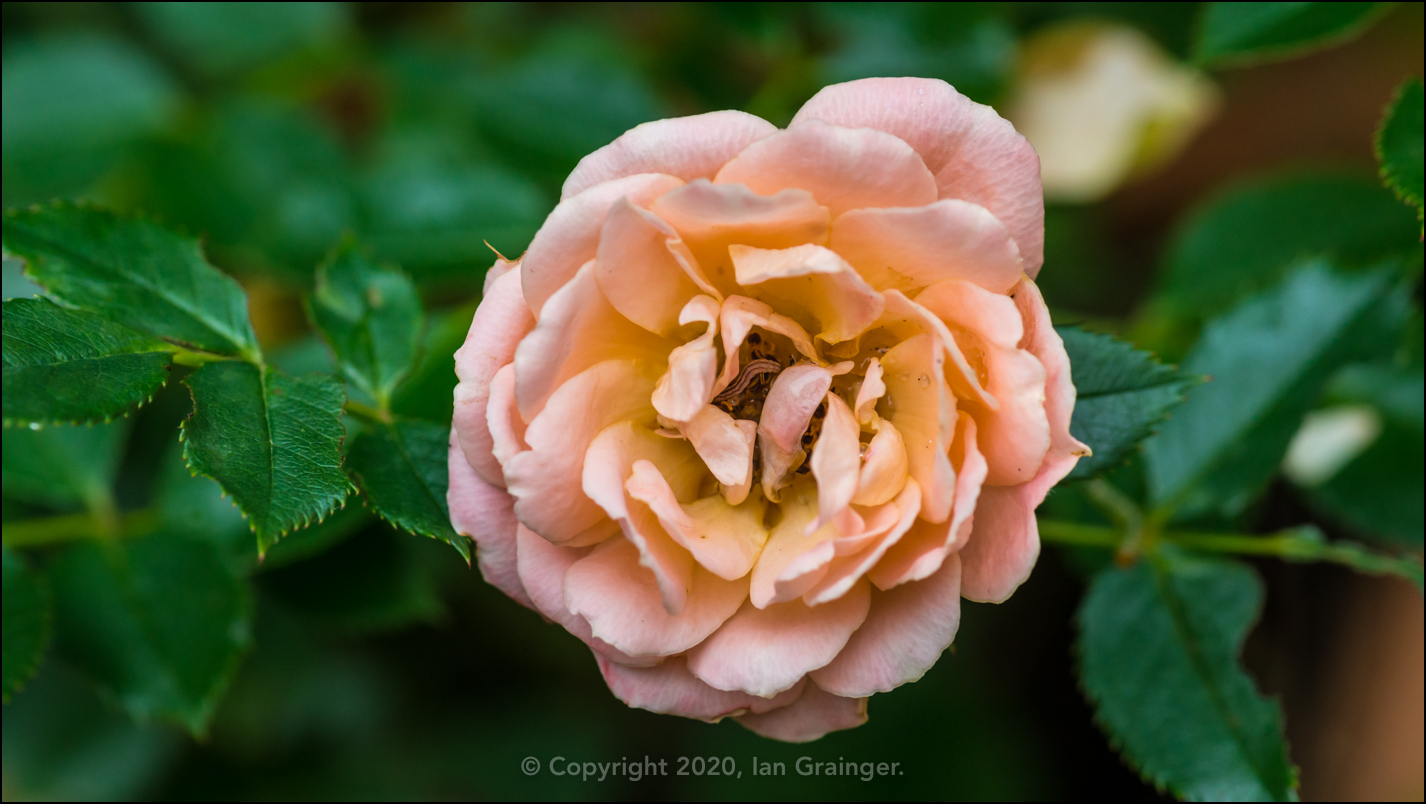 Sweet Dream - August 2020
While Rose (Rosa) 'Sweet Dream' had a handful of flowers, it didn't seem as floriferous as it had been in previous years.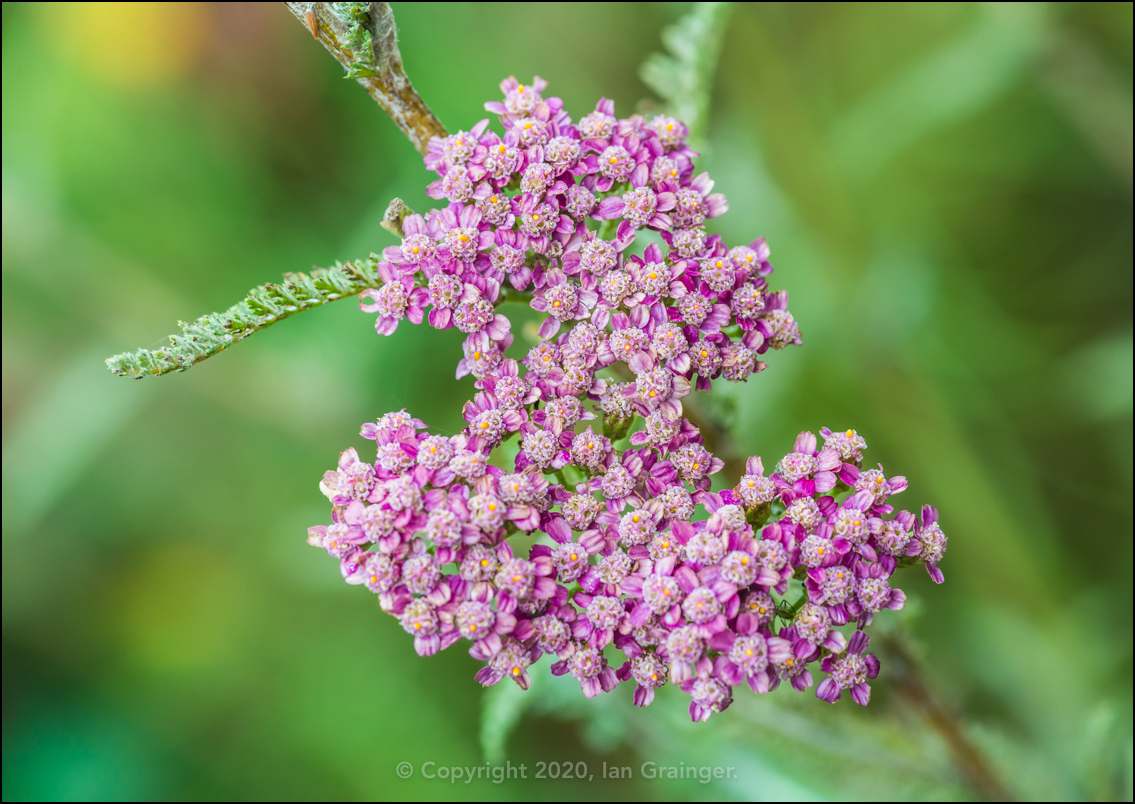 Achillea Cassis - August 2020
Achillea 'Cassis' (Achillea millefolium) had flowered all summer long, but was coming to the end of its days.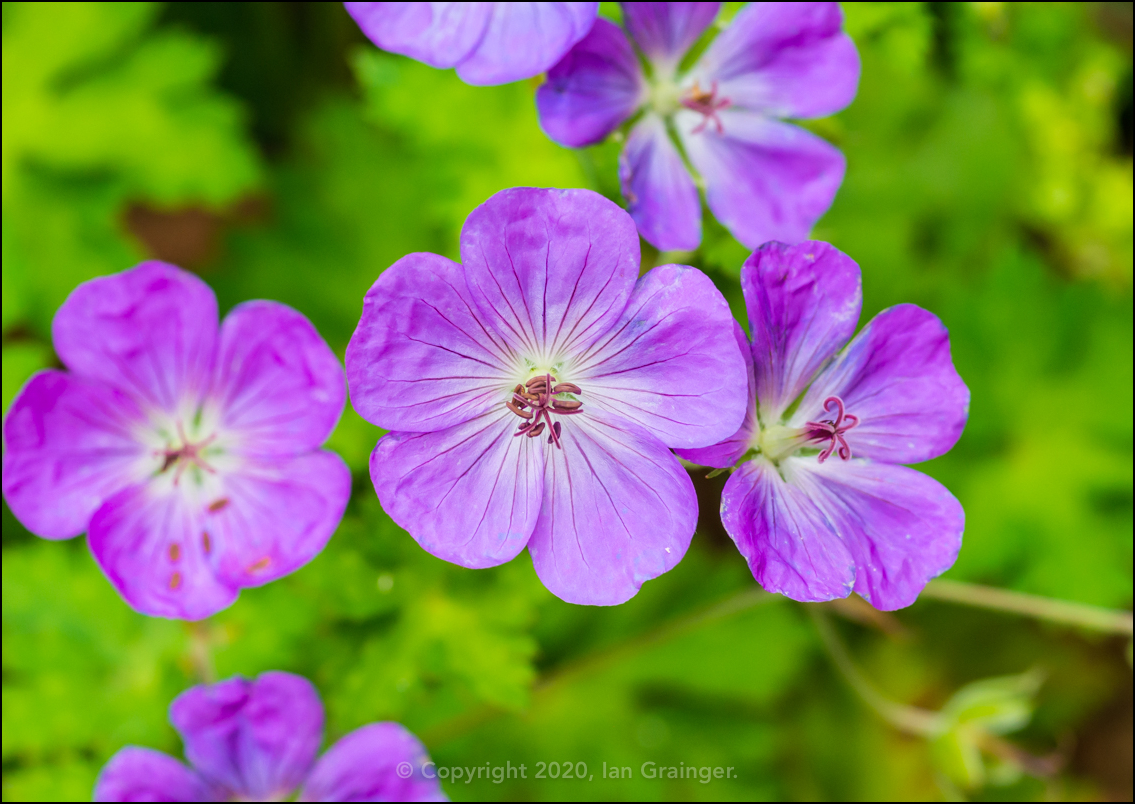 Geranium Rozanne - August 2020
Meanwhile, Geranium 'Rozanne' was producing flower after flower and putting on a splendid show.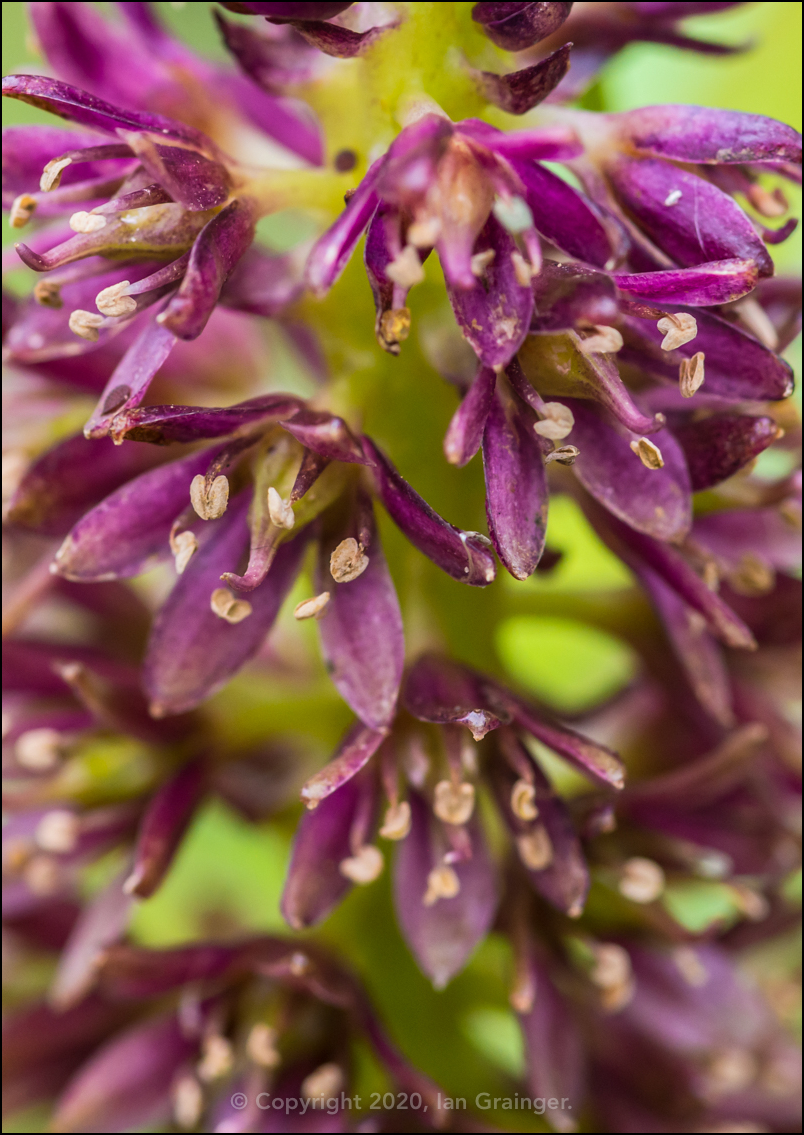 Eucomis Aloha Leia - August 2020
Pineapple Lily 'Leia' (Eucomis aloha) was still in bloom, but I was still disappointed that it hadn't grown taller, despite it being a dwarf variety.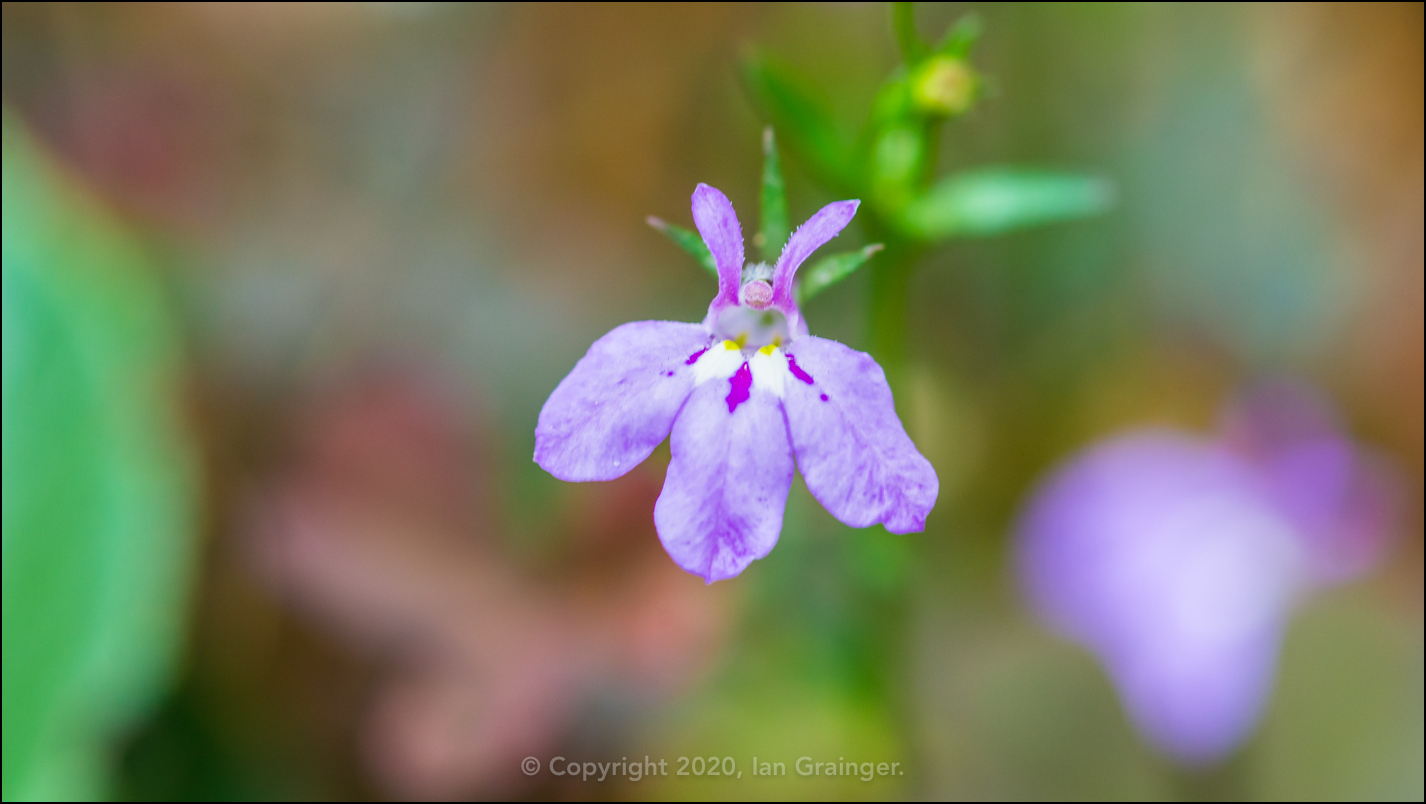 Lobelia - August 2020
The small patch of Lobelia in the garden continued to flower relentlessly, but refused to bush out. However, the individual blooms were still rather pretty even when viewed in isolation.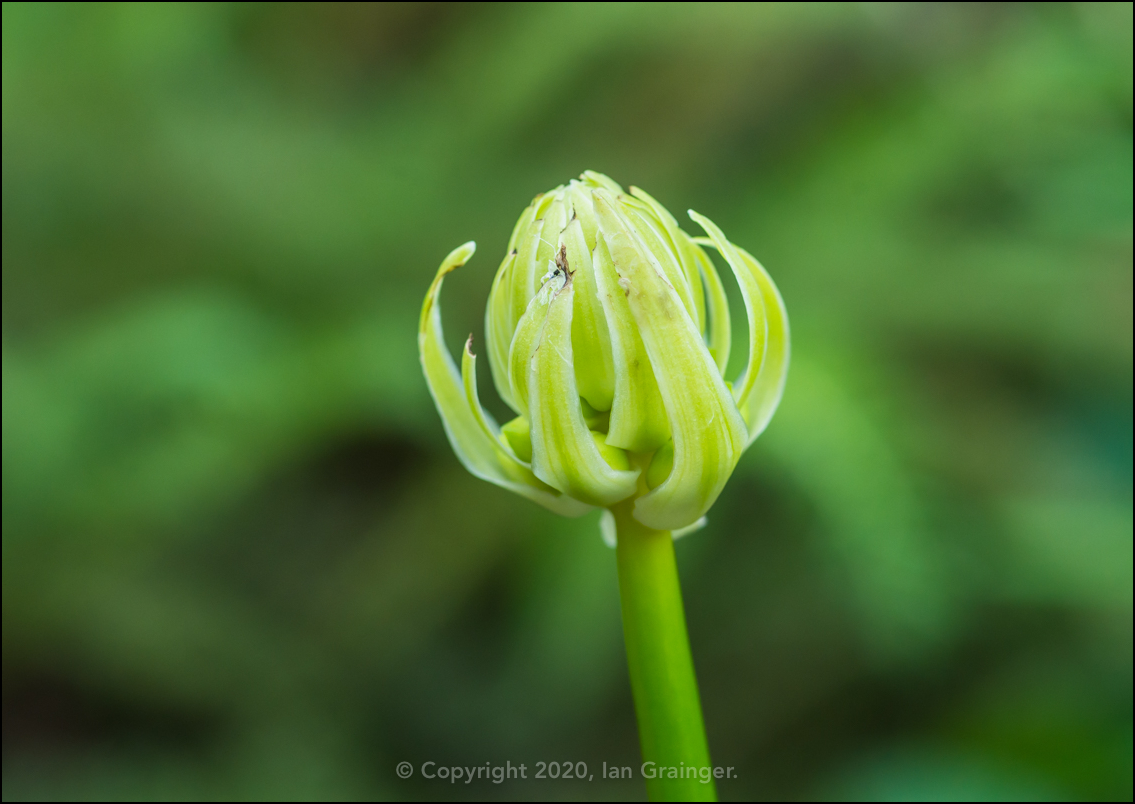 Ornithogalum Saundersiae - August 2020
I was getting quite excited about this newcomer to the garden, Ornithogalum saundersiae. This was the first time the plants had produced a flower bud, and they were in their third summer. Hopefully there would be some blooms to photograph in the not too distant future.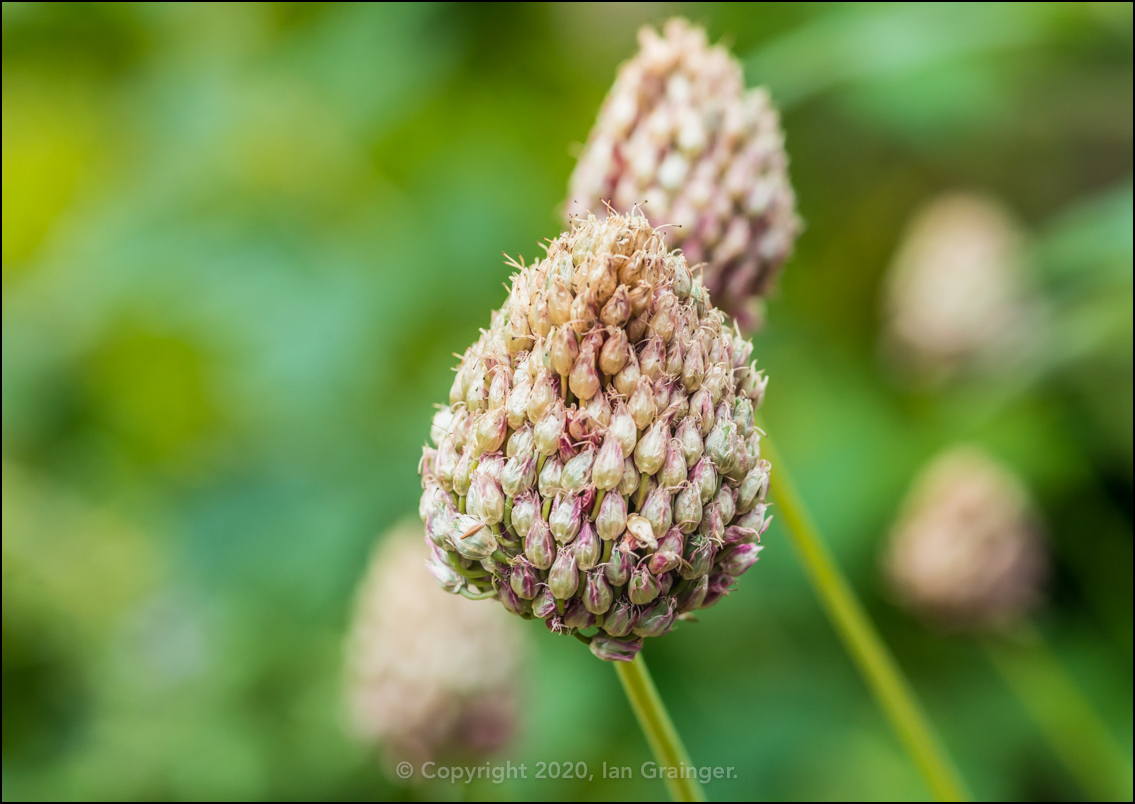 Drumstick Allium - August 2020
Finally, the Drumstick Alliums (Allium sphaerocephalon) had finished flowering, and had begun to convert their energy into seed production.
So this week I went with Godetia as my Image of the Week simply because it's always nice to see flowers from seeds you've sown yourself...