Colourful Berberis - December 2020
It was a wet gloomy morning for my photo shoot in dad's garden this week, and I was on the lookout for something colourful.
As it turned out, I found colour in a most unexpected place! Usually at this time of the year, this particular Berberis (Berberis vulgaris) bush is devoid of leaves, but this year it was covered in these wonderfully coloured beauties.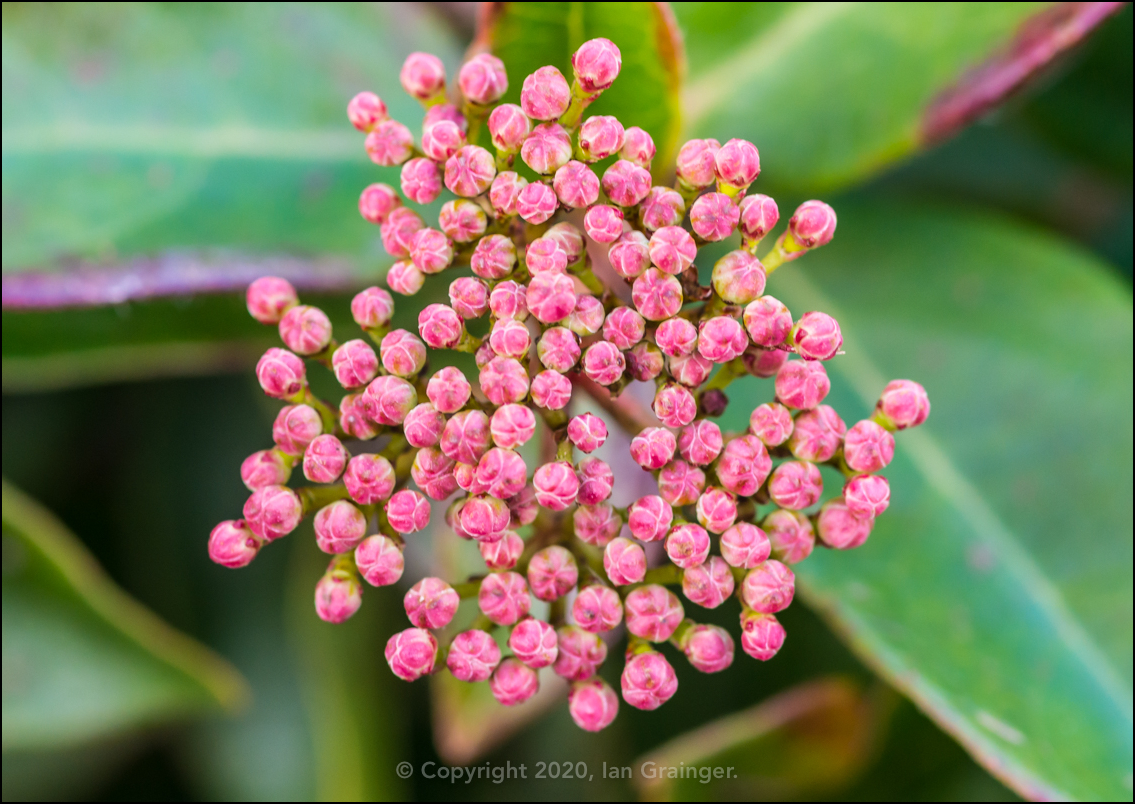 Viburnum Buds - December 2020
There was more colour amongst the Viburnum bushes, with their lovely pink flower buds continuing to develop.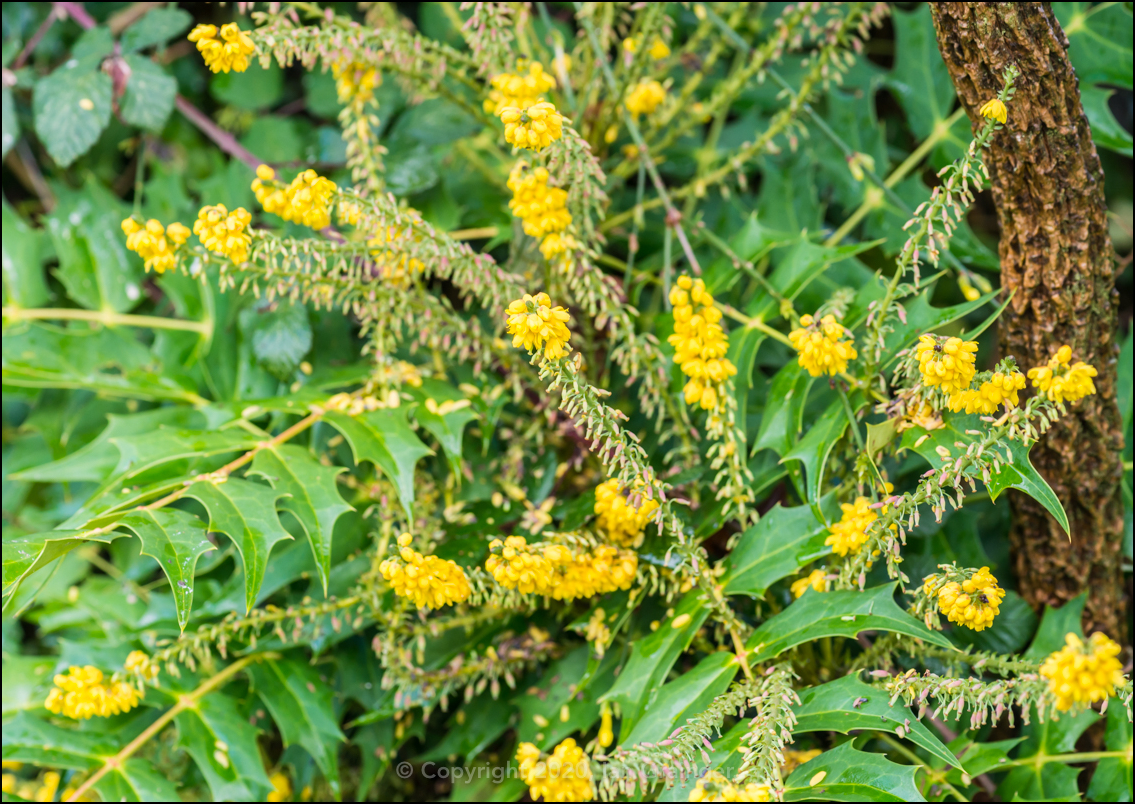 Mahonia Japonica - December 2020
The Mahonia (Mahonia japonica) bushes, which only a couple of weeks ago looked like they'd be flowering well into the New Year, were now looking quite bare in terms of buds and blooms, which was a little disappointing.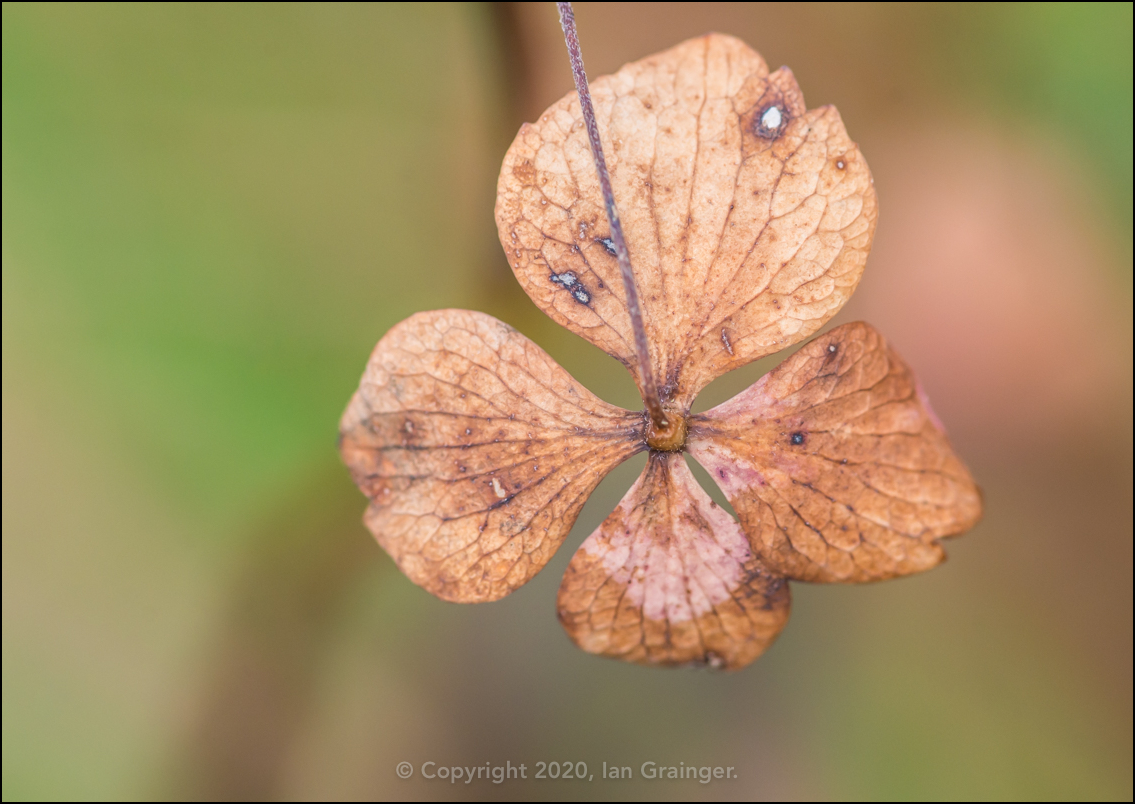 Hydrangea Bract - December 2020
The Hydrangea (Hydrangea macrophylla) bush bracts were now in an advanced stage of decay, but I thought they still retained a photogenic quality.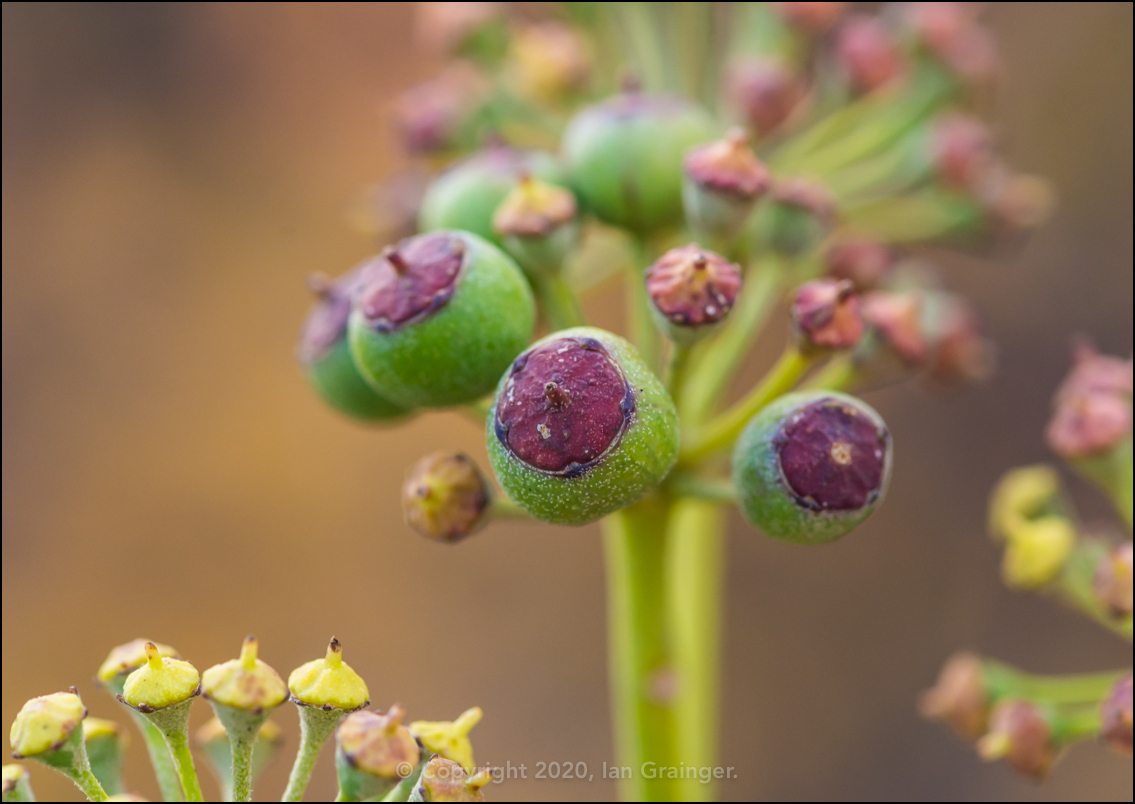 Ivy Berries - December 2020
The Common Ivy (Hedra helix) berries continued their slow journey along their road to ripeness.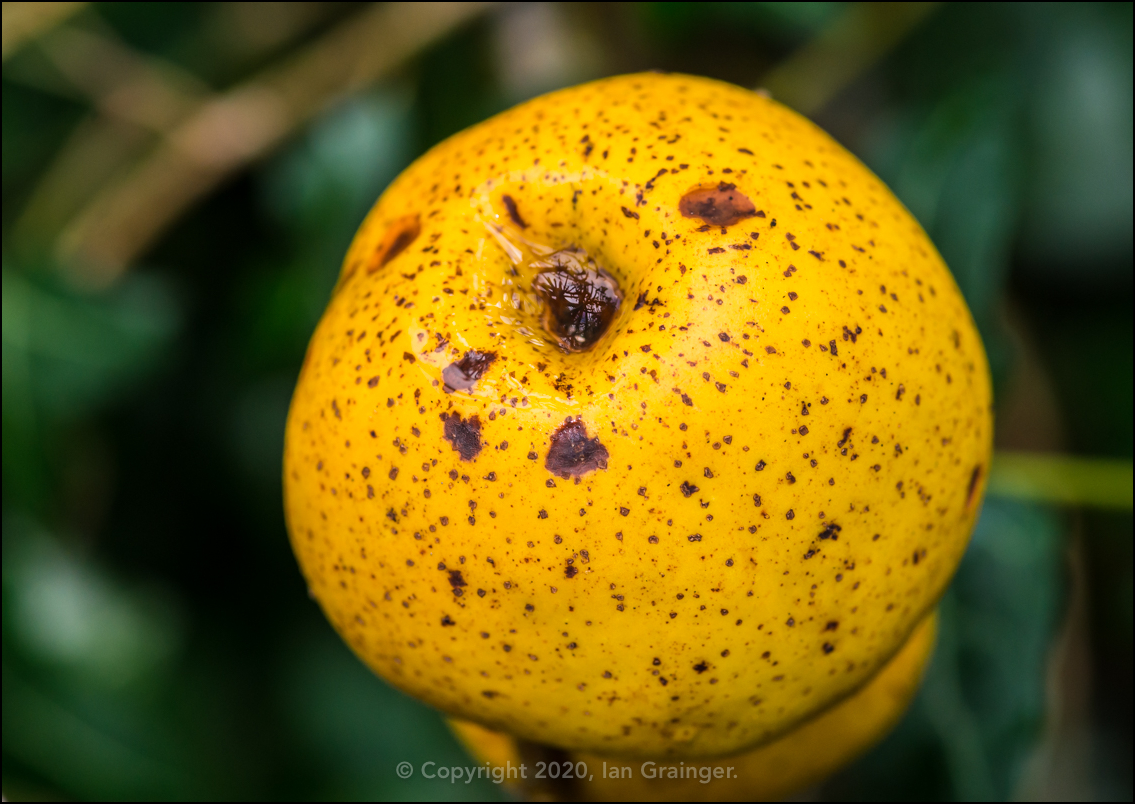 Quince - December 2020
Meanwhile the Japanese Quince (Chaenomeles) bushes had some quite large fully formed fruits ready for picking.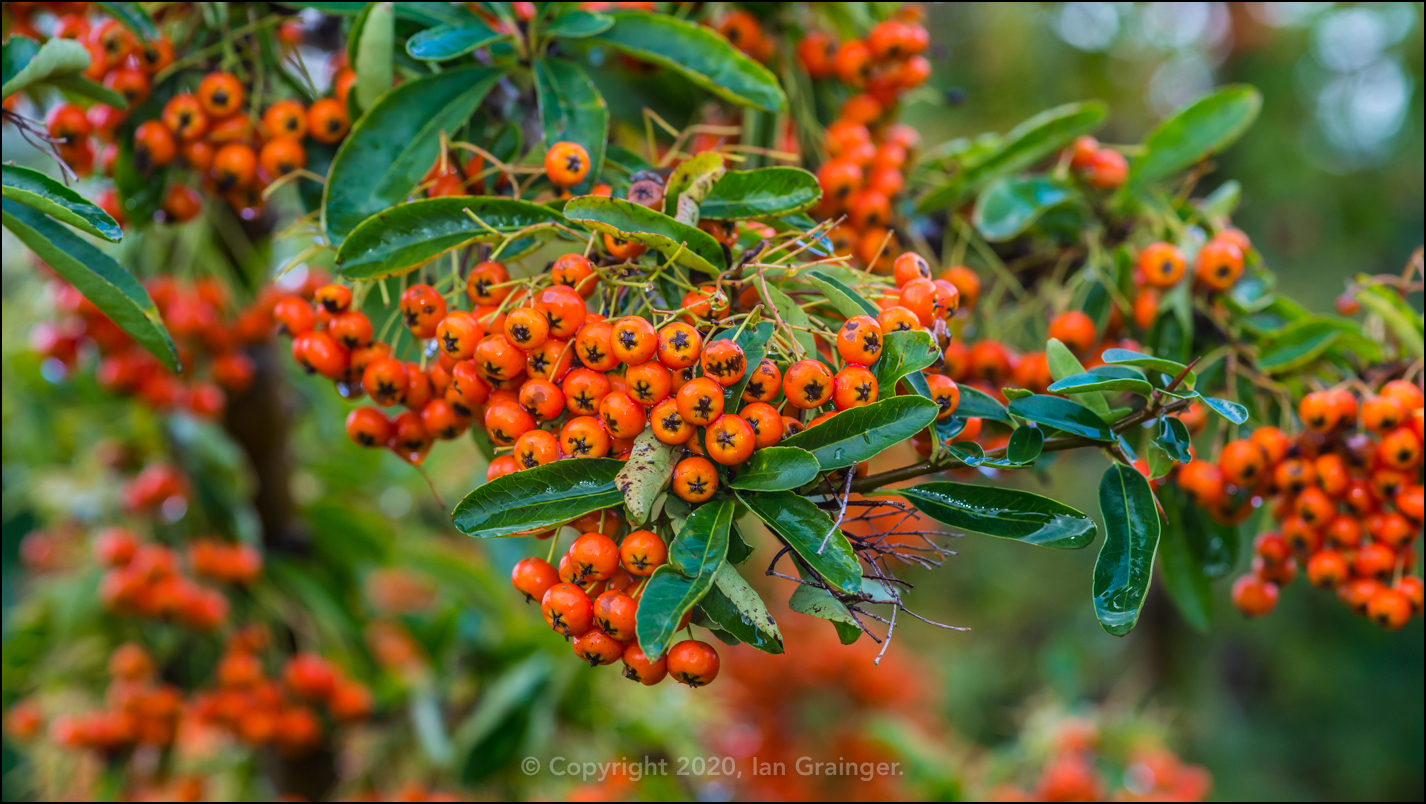 Pyracantha Bounty - December 2020
The saga of the Pyracantha bushes continued, with lots of berries still remaining on most of the specimens around the garden.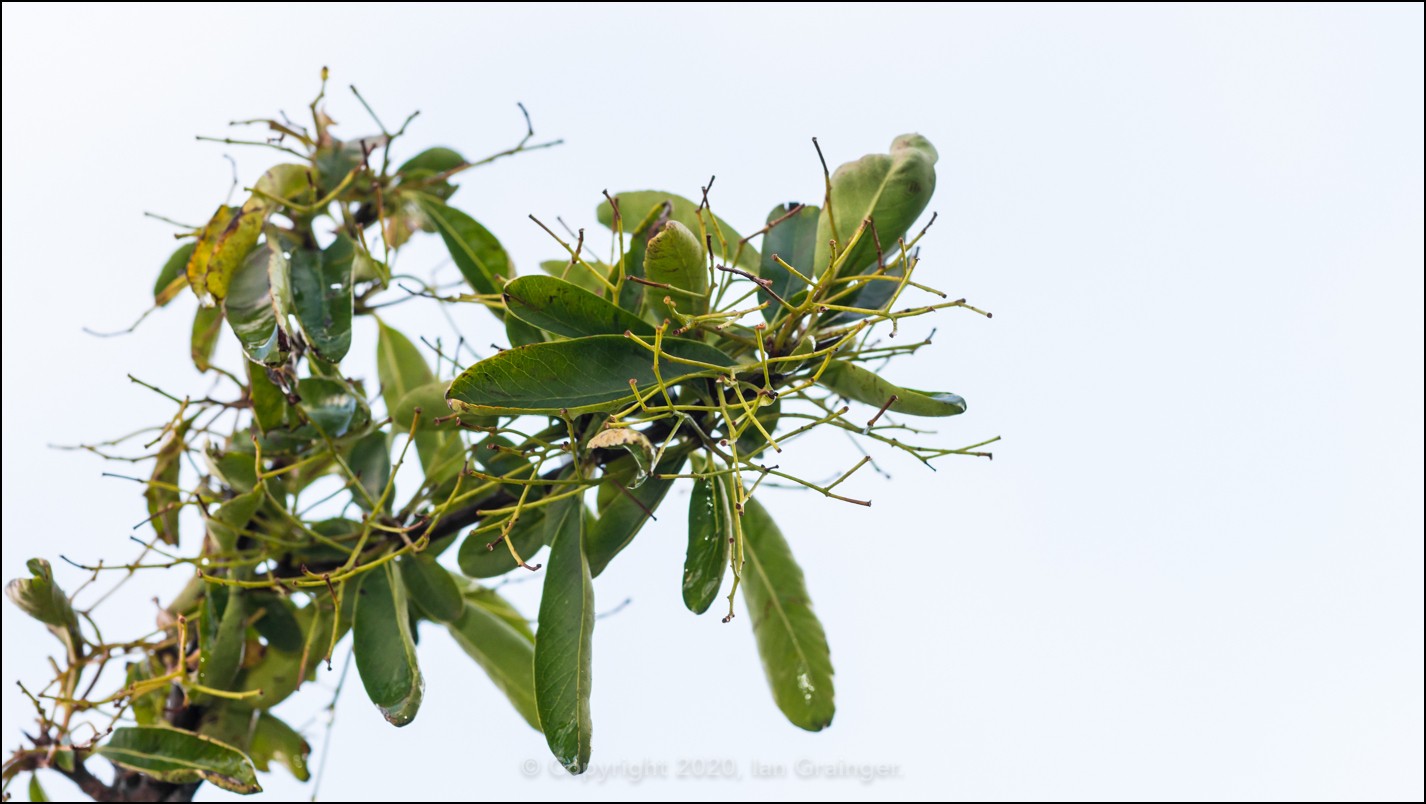 Stolen Treasure - December 2020
However, the Blackbirds had finally taken an interest in one of the bushes, and had begun to strip the branches bare of fruit starting at the top.
So this week I went with Colourful Berberis as my Image of the Week simply because the leaves provided a lovely flush of colour from a most unexpected source...