Lilac Wonder - April 2021
We'd had two or three weeks of glorious weather recently, but it was overcast and gloomy when I stepped out into my garden for this week's photo shoot.
My first port of call was this lovely dwarf Tulip (Tulipa) 'Lilac Wonder' that had been in bloom for a couple of weeks, and was still looking wonderful despite others having faded away.
Spanish Bluebells - April 2021
The Spanish Bluebells (Hyacinthoides hispanica) were very late appearing this year, but were making up for lost time in one particular border where there were lots of them coming into bloom.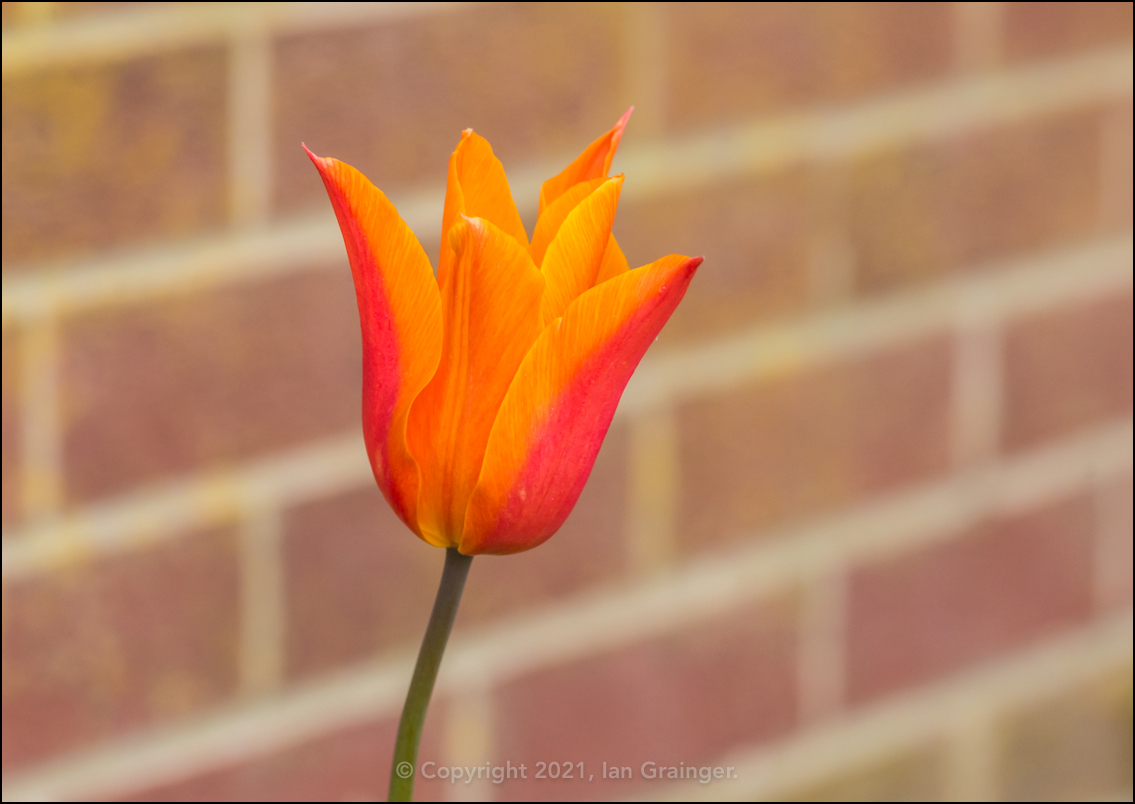 Ballerina - April 2021
I was quite surprised to find this single Tulip 'Ballerina' bloom flowering next to the garden wall, as I thought I'd completely cleared the border beneath the wall in readiness for a new raised bed.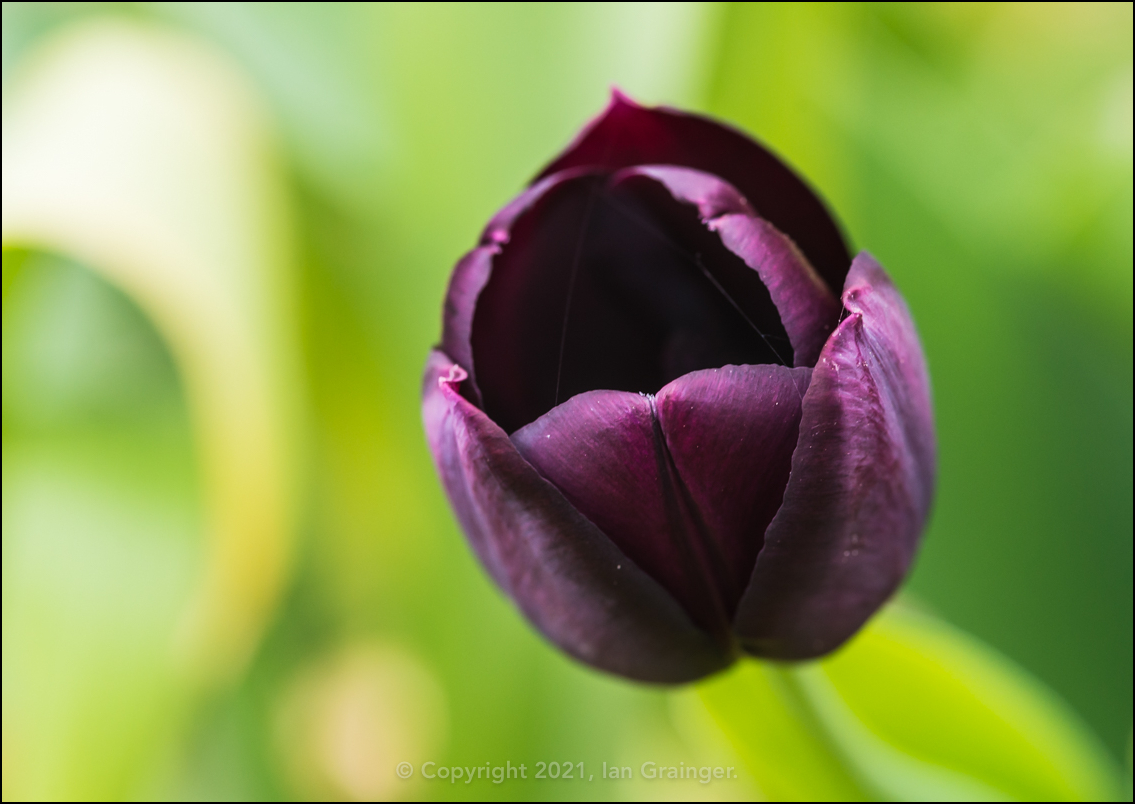 Queen of the Night - April 2021
Tulip 'Queen of the Night' continued to disappoint, with their small flowers not really living up to their regal title.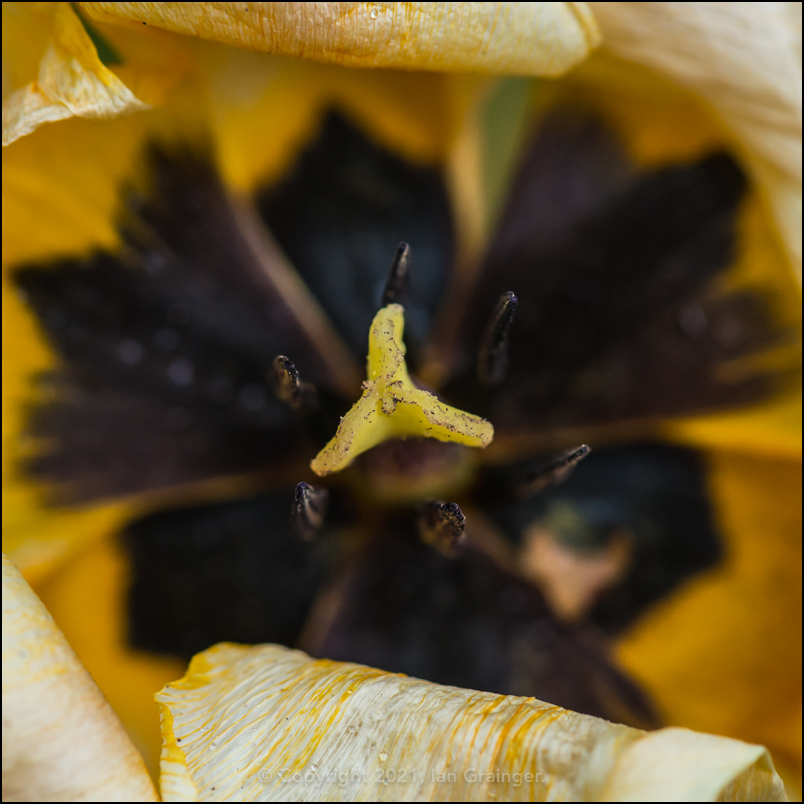 Tulip Centre - April 2021
Quite a few of the Tulips were now looking a bit worse for wear after being blown around during a short spell of windy weather. They still made interesting subjects to take a peek inside though.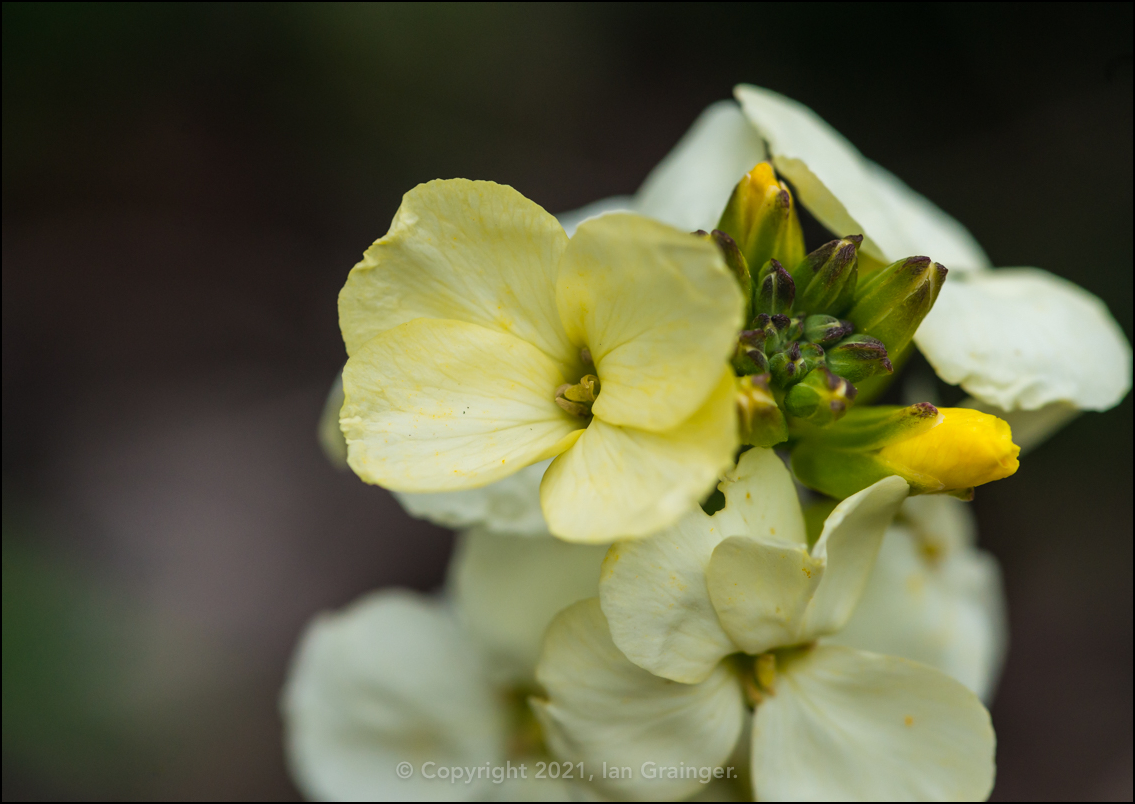 Wallflower - April 2021
My ever present Wallflowers (Erysimum) were still doing well, in spite of the wind and an unusual prolonged dry spell for this time of year.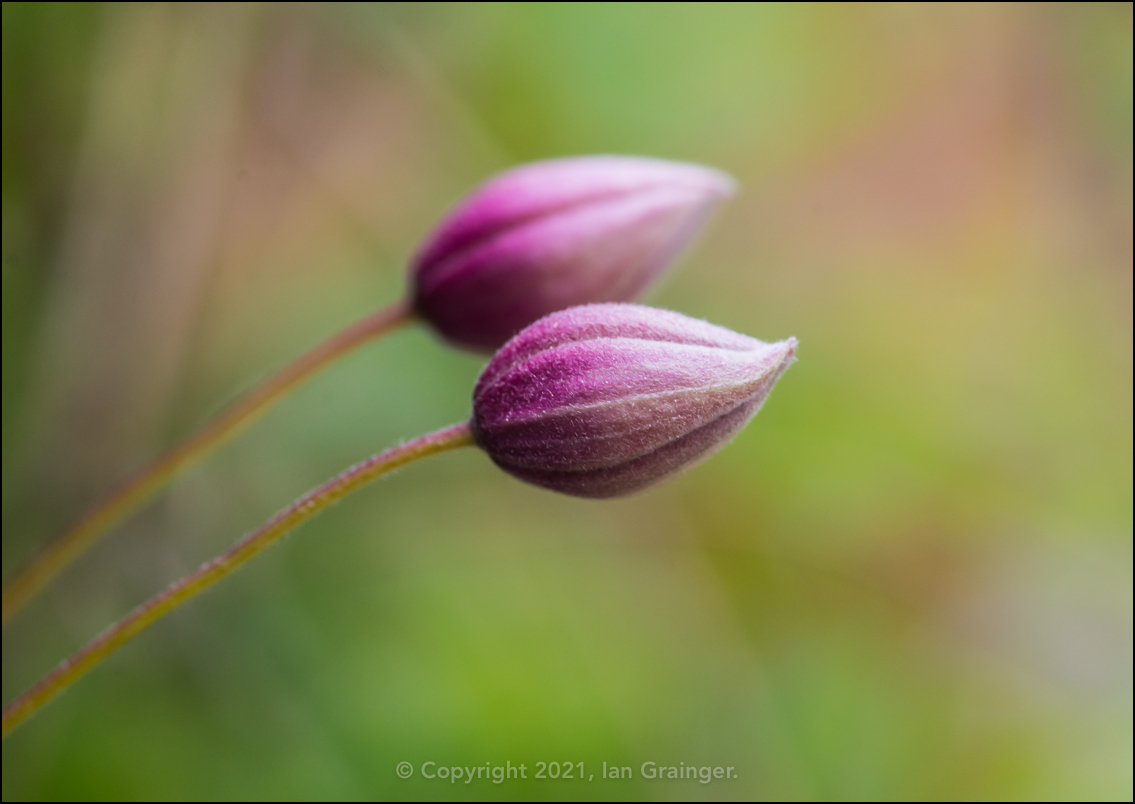 Budding Montana - April 2021
It was very pleasing to see the buds of Clematis montana 'Mayleen' returning for another season. They were a little later than usual, so it was a bit of a relief to have them finally arrive!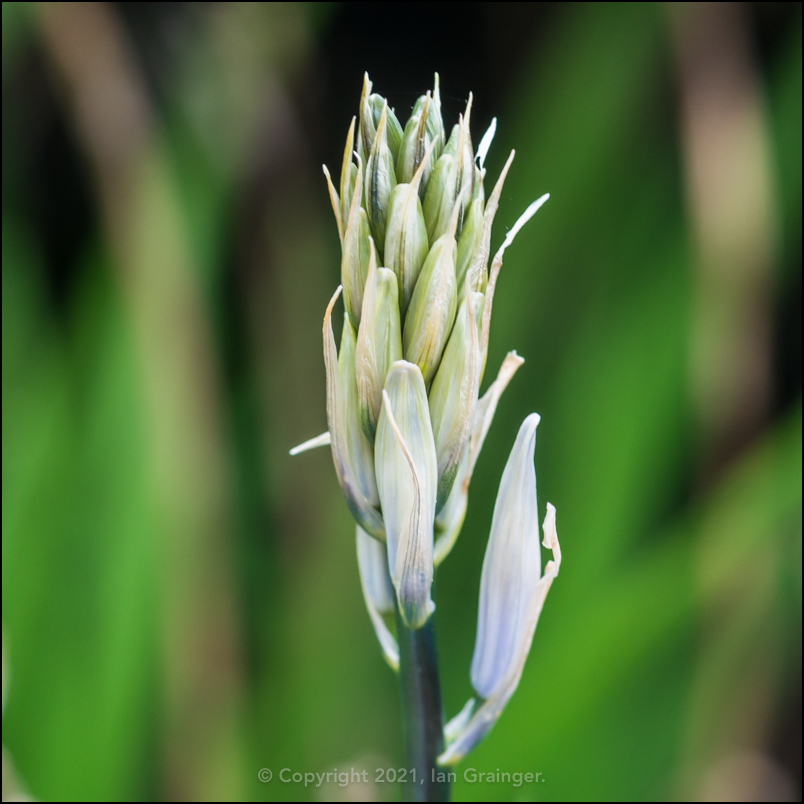 Budding Camassia - April 2021
Similarly, my single Camassia (Camassia leichtlinii) had returned for its third year, and looked like it would be bursting into bloom in the next few days.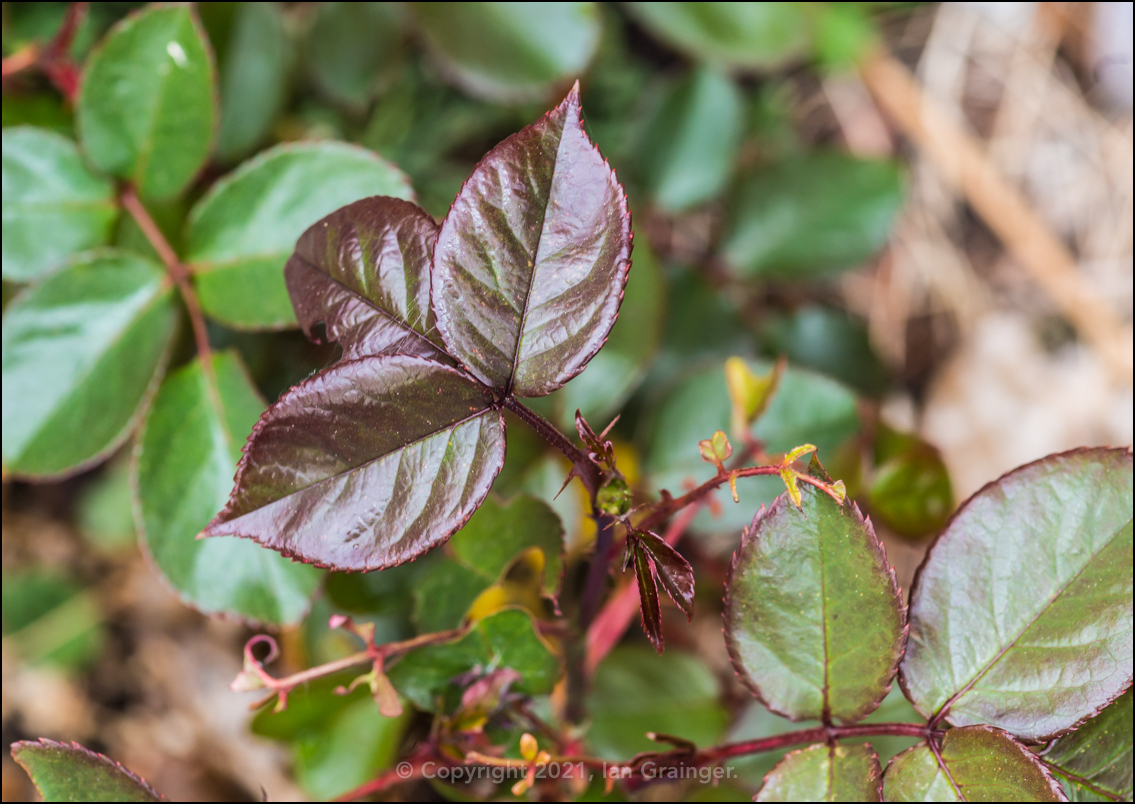 Leafy Nostalgia - April 2021
I was pleased with the growth of Rosebush (Rosa) 'Nostalgia' which had been getting steadily bigger over the last few seasons. It had only ever produced one flower, so I was hopeful that this year there'd be a few more blooms.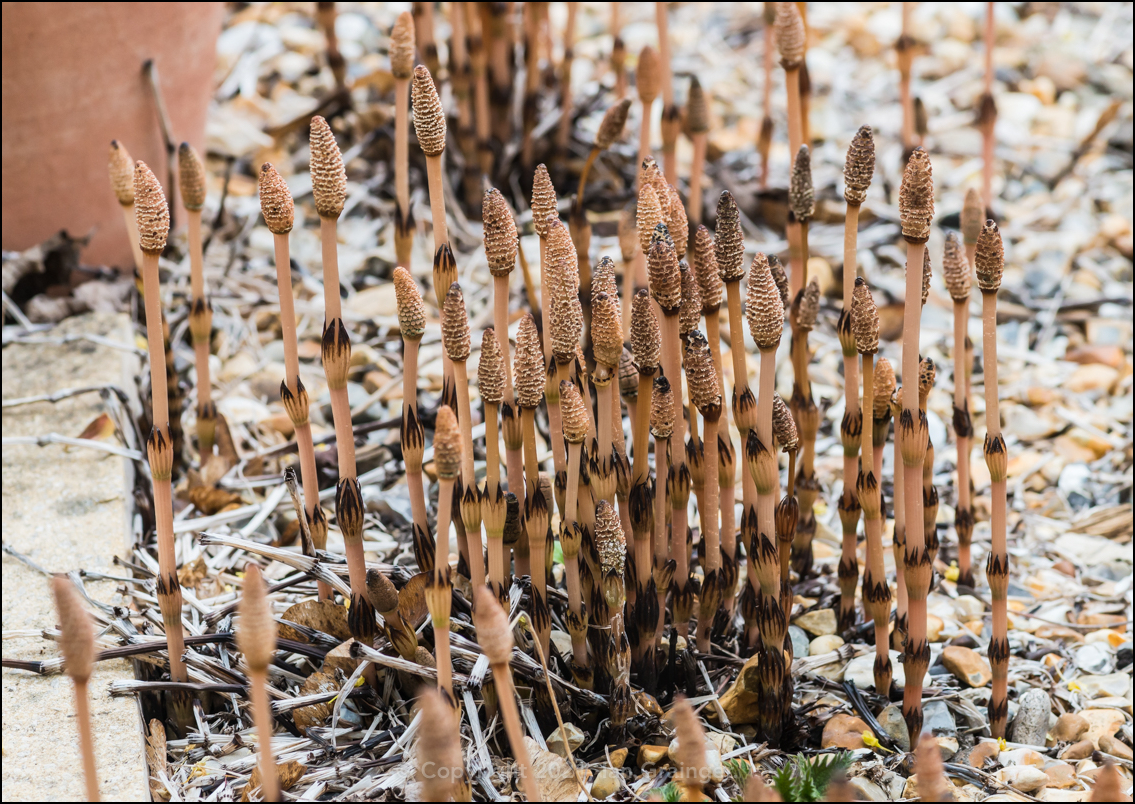 Strobilus Skyscrapers - April 2021
Finally, along with all of the beautiful things returning to my garden, the horror story that was Horsetail Grass (Equisetum telmateia) had also returned, starting with hundreds of these Strobilus spikes. The sight of them always depressed me, but all I could do was pull them out and keep on top of any new growth.
So this week I went with Lilac Wonder as my Image of the Week simply because it offered a beautiful bright contrast to a gloomy afternoon...