Small but Beautiful - April 2016
A couple of weeks ago I mentioned that its not only our cultivated flowers that are awakening this springtime, but also the uninvited guests in our garden - the weeds! This got me thinking about some of the prettier wild plants that live in our gardens.
The Common Daisy (Bellis perennis), sometimes called the Lawn Daisy, is the bane of the gardener who strives for the perfect lawn. Luckily, I don't have a lawn, so to me, a Daisy is just another pretty object I'm willing to point my camera at.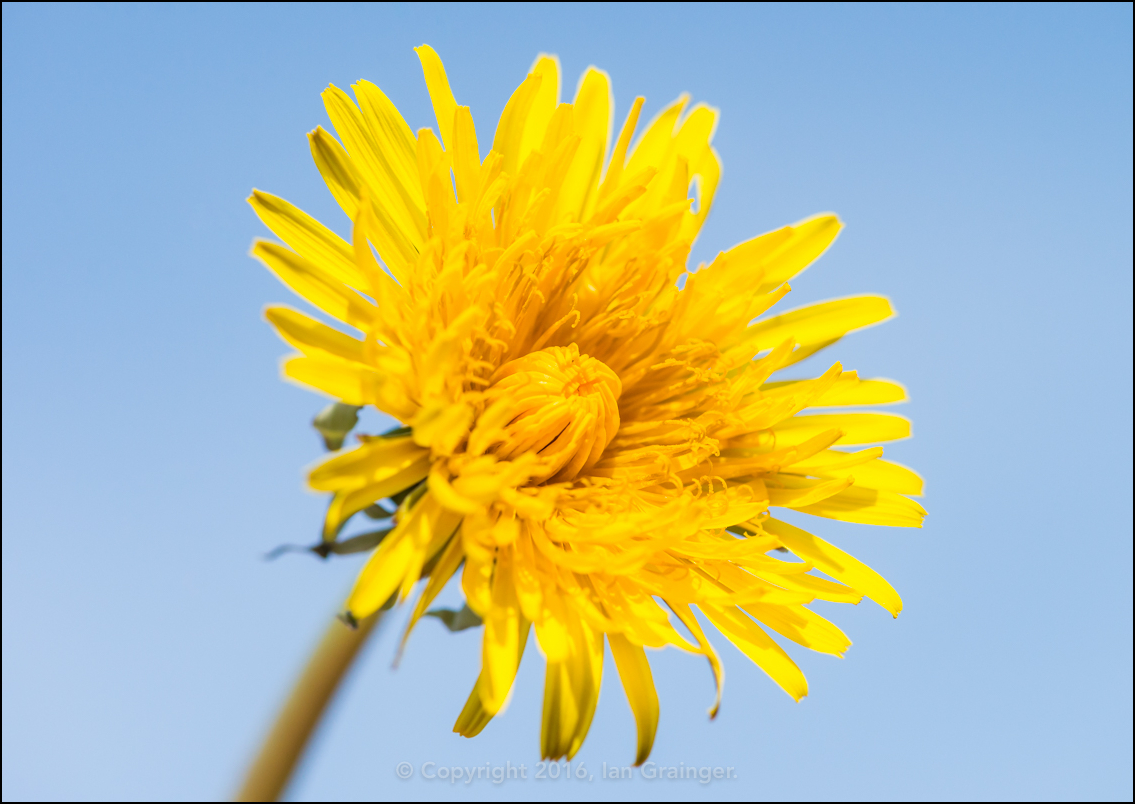 Dandelion Delight - April 2016
As a photographer, the Dandelion (Taraxacum), which is also actually part of the Daisy Family of flowers, is a gift. It produces stunning yellow flowers, attractive seed heads, and is available pretty much all year long in one state or another. There are also many different varieties, which means you very rarely see two that look the same.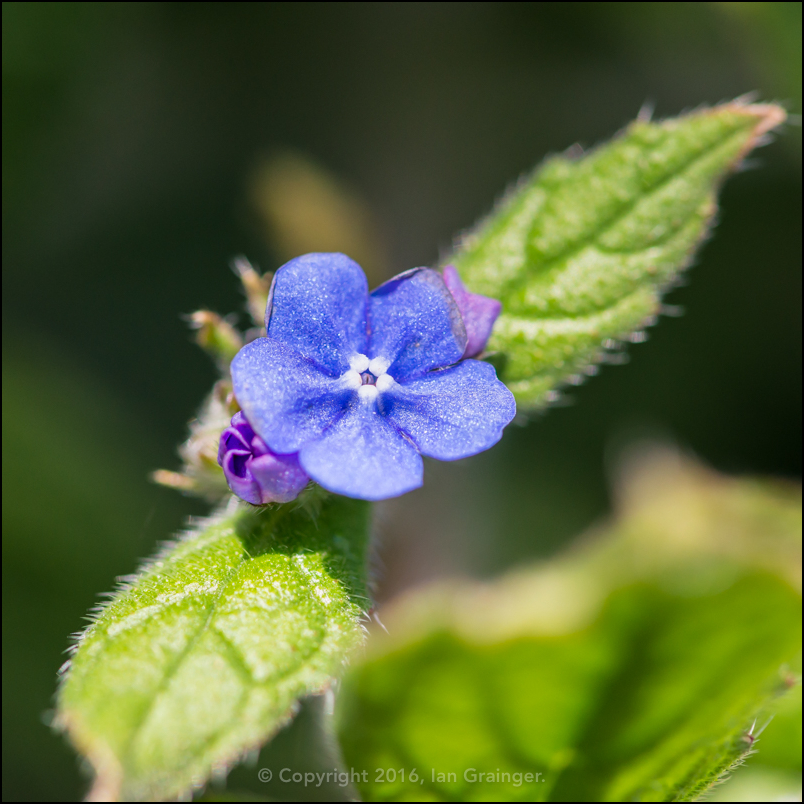 Green and Blue - April 2016
This Green Alkanet (Pentaglottis sempervirens) has pretty blue flowers that look similar to Forget Me Nots (Myosotis). Who on Earth wouldn't want them in their garden?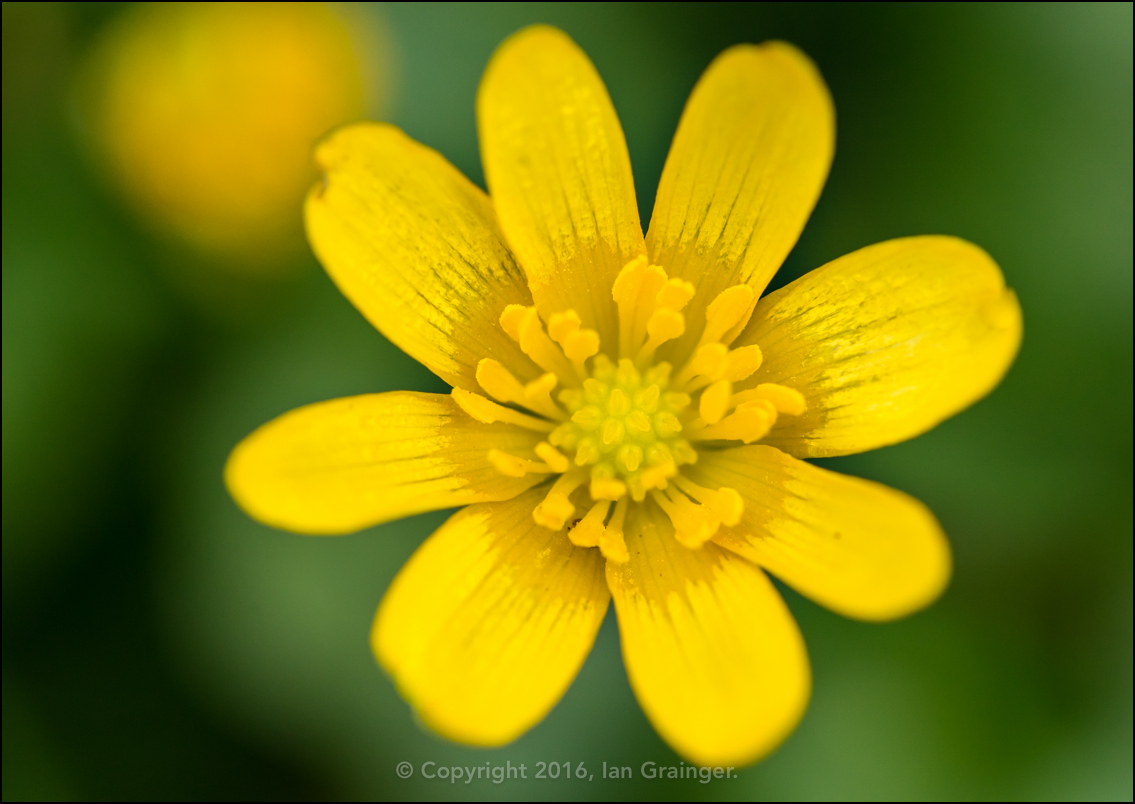 Blooming Celandine - February 2016
This Lesser Celandine (Ranunculus ficaria) has a tendency to quickly run out of control. One year you have a small clump, the next your lawn and borders are overrun with the stuff. Very pretty though isn't it?
That's it for the weeds. I'll keep a look out for more as the year progresses. I certainly don't have any problem growing them in my garden, so supply shouldn't be an issue!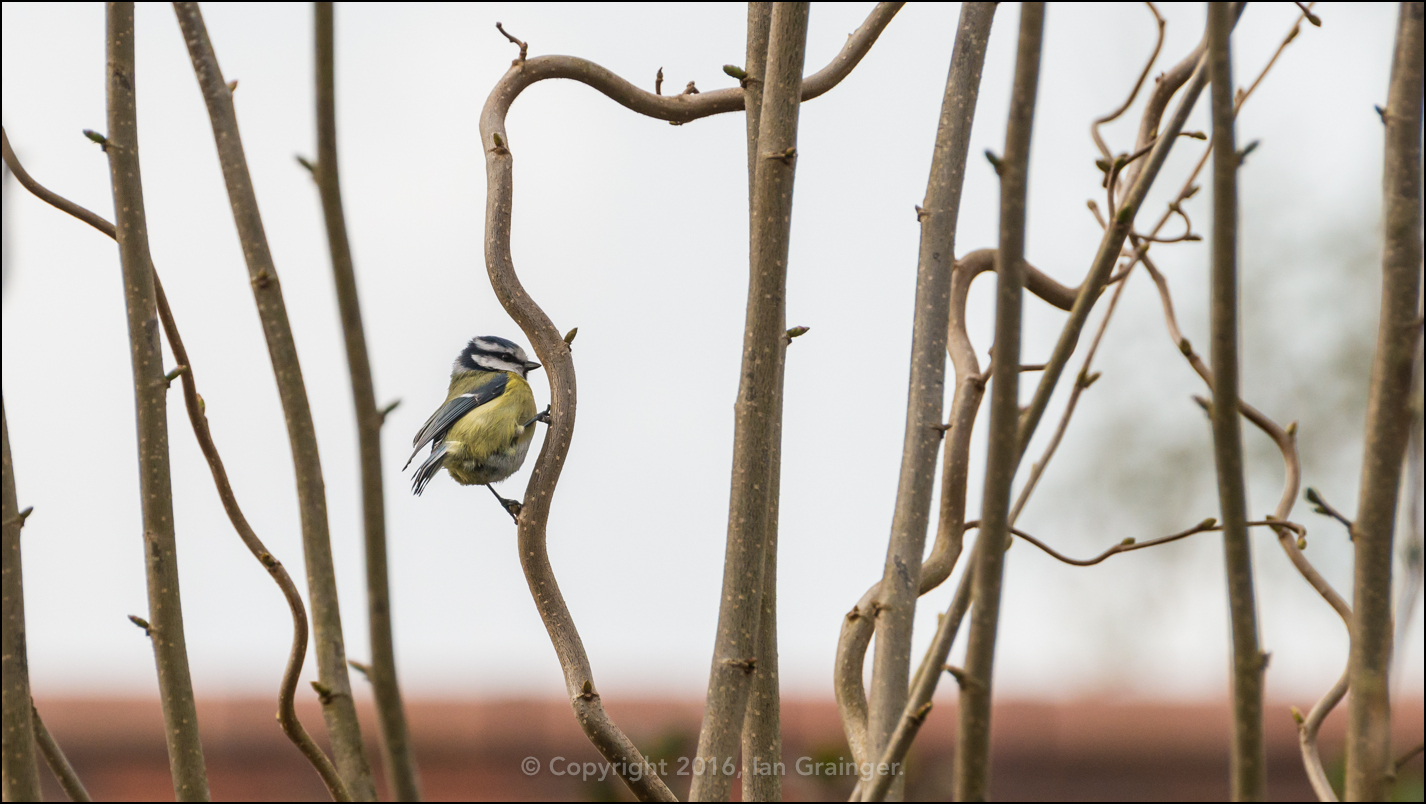 Perfect Fit - April 2016
I was lucky to get a shot of this Blue Tit (Cyanistes caeruleus), just as it landed in the perfect position on the branch of this Twisted Hazel Tree (Corylus avellana contorta).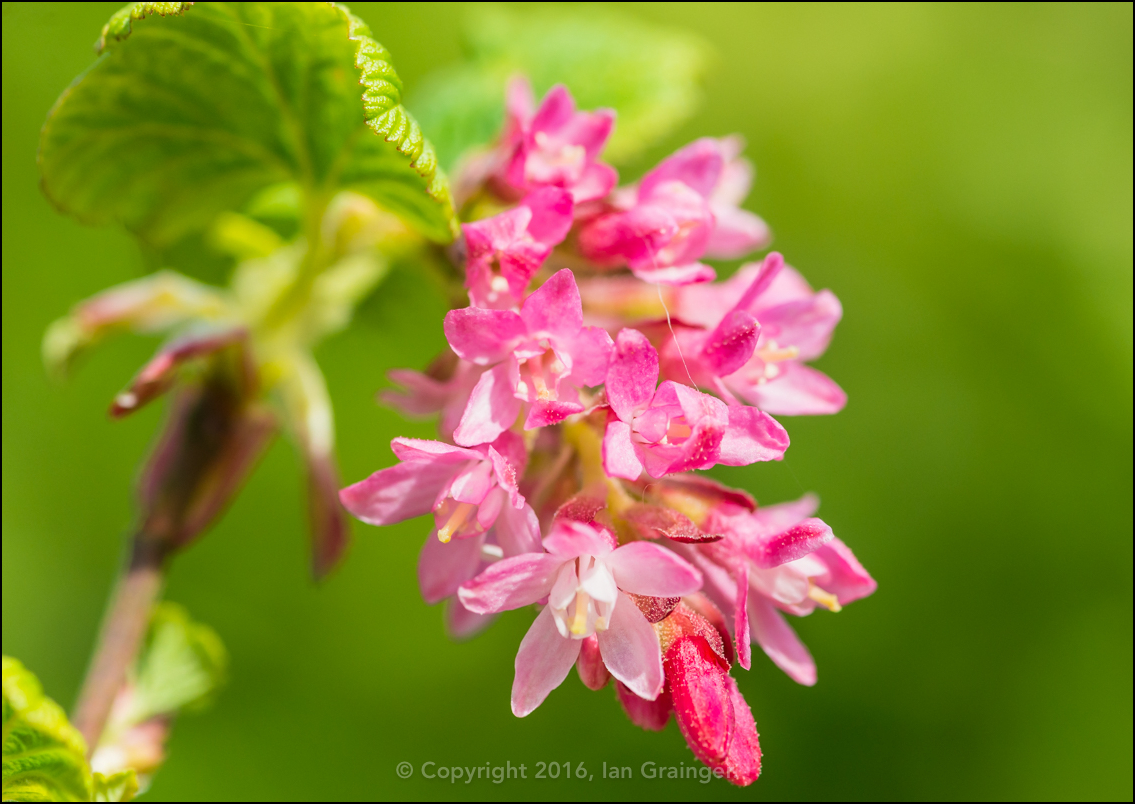 Flowering Currant - April 2016
The Flowering Currant (Ribes) was looking resplendent in the sunshine, and the bees were loving it. Unfortunately I didn't manage to get a decent image of the bees sampling its nectar, but the beauty of the blossom speaks for itself.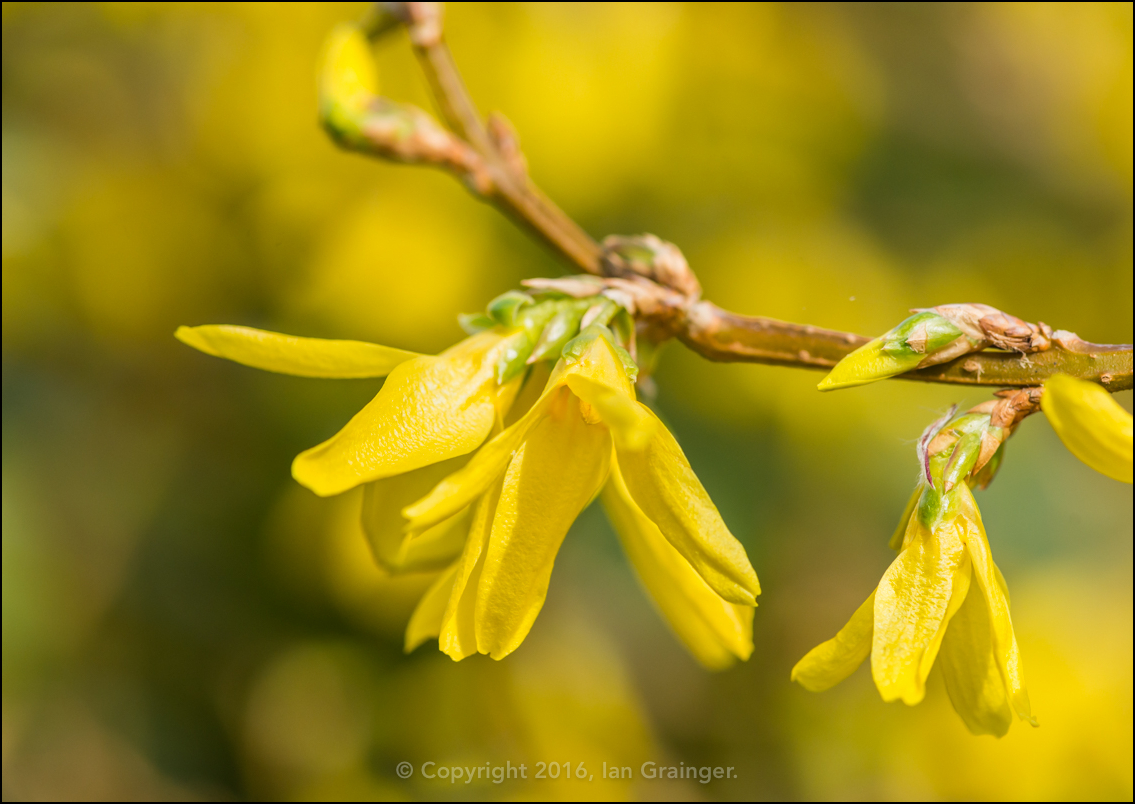 Forsythia Forever - April 2016
While my own Forsythia bush (Forsythia intermedia) is performing rather badly, mainly because I didn't prune it correctly last year, my dad's is looking amazing, and has tons of flowers and buds still to come.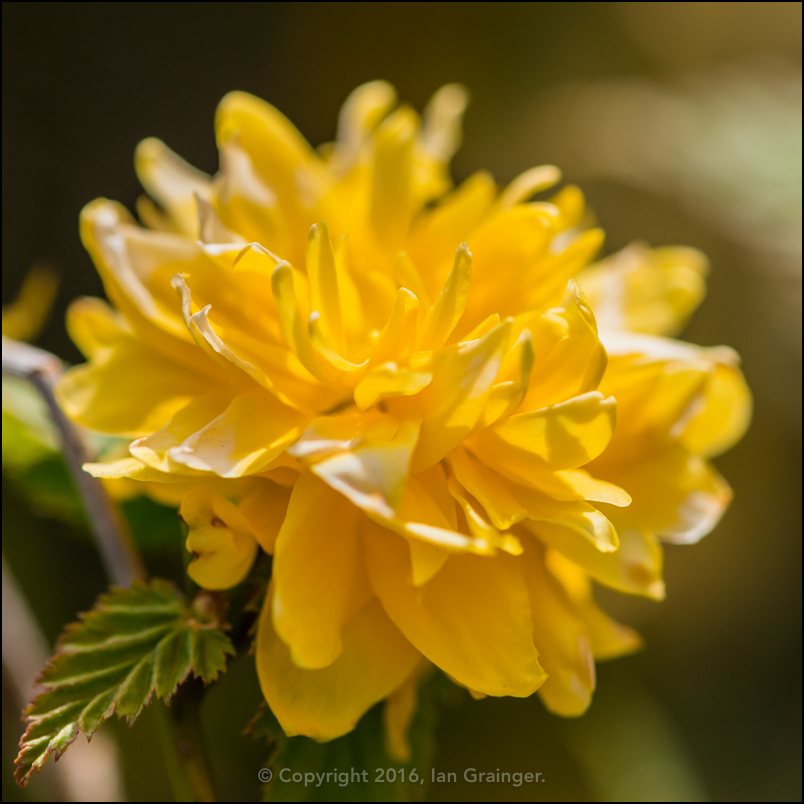 Kerria Pom Pom - April 2016
The Kerria (Kerria japonica) has also started to blossom, and makes a good companion to the Forsythia.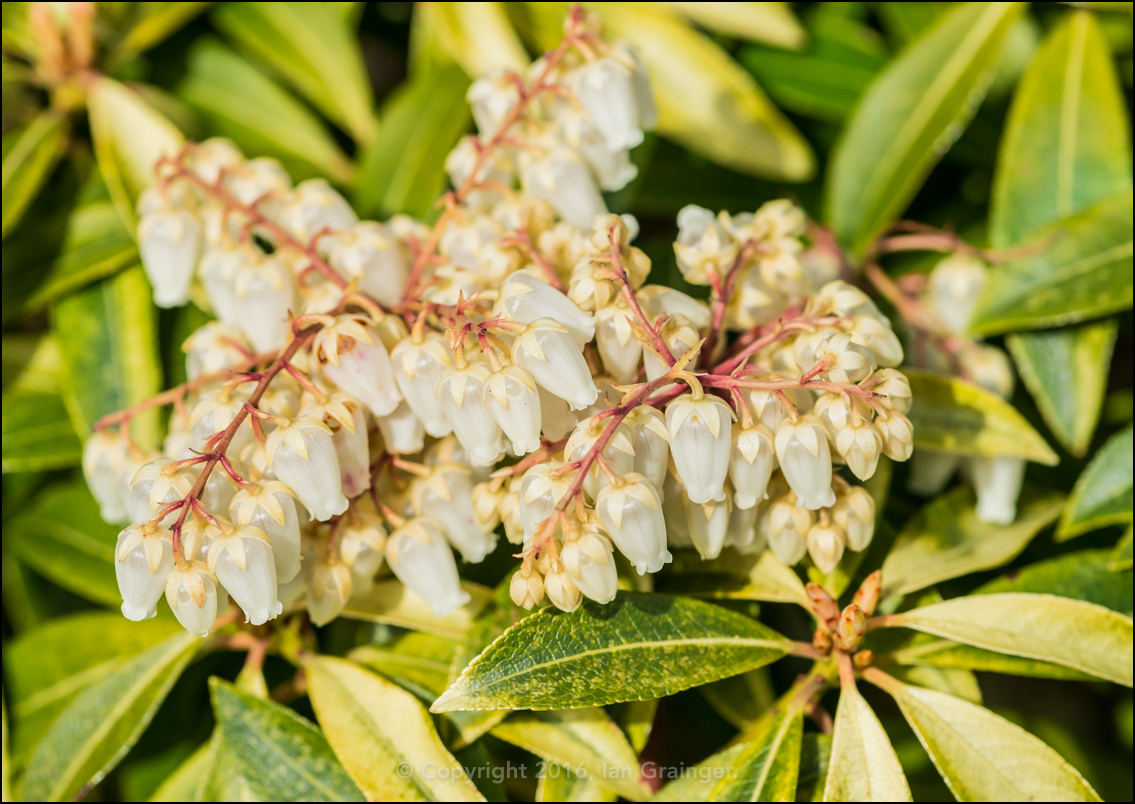 Pieris Forest Flame - April 2016
The Forest Flame (Pieris) continues to put on a good display, and is covered with thousands of these small clusters of flowers.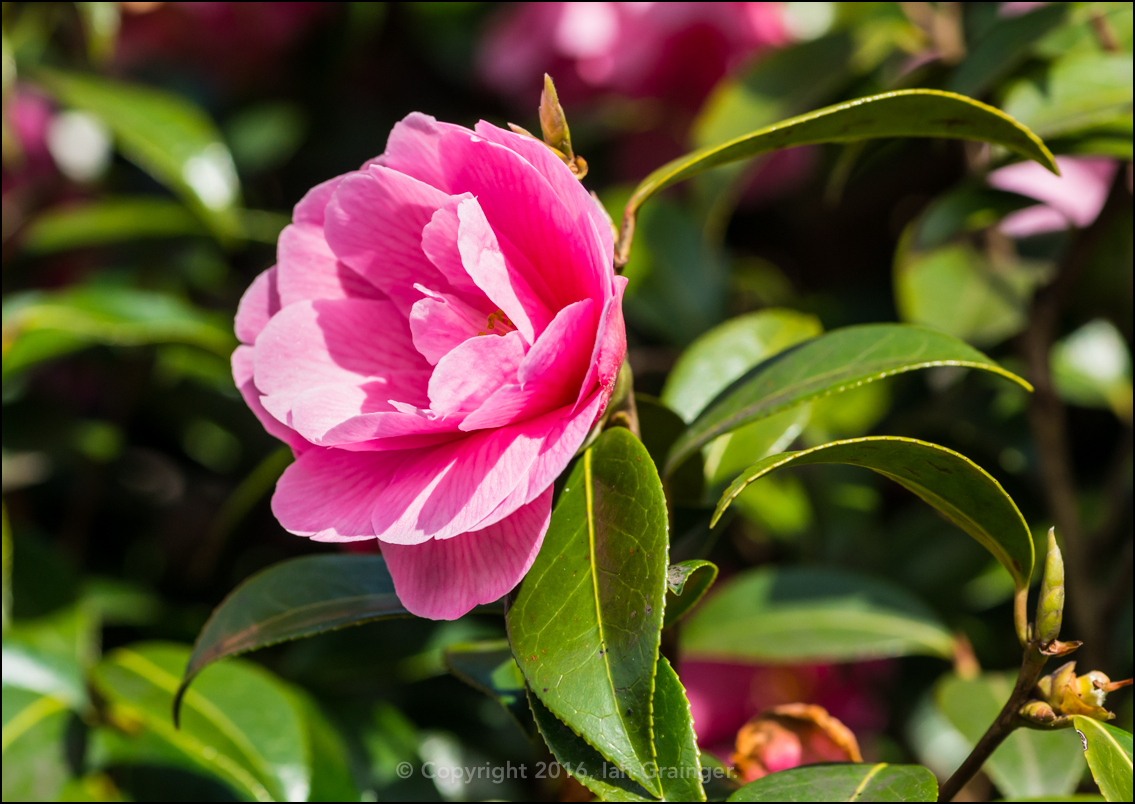 Pink Camellia - April 2016
This week was the first week that dad's pink Camellia bush was showing its age, and I had to hunt down an undamaged bloom to shoot. After suffering gale force winds, torrential rain and hailstones it's still in remarkably good condition, but I can't see it lasting past the end of the month now.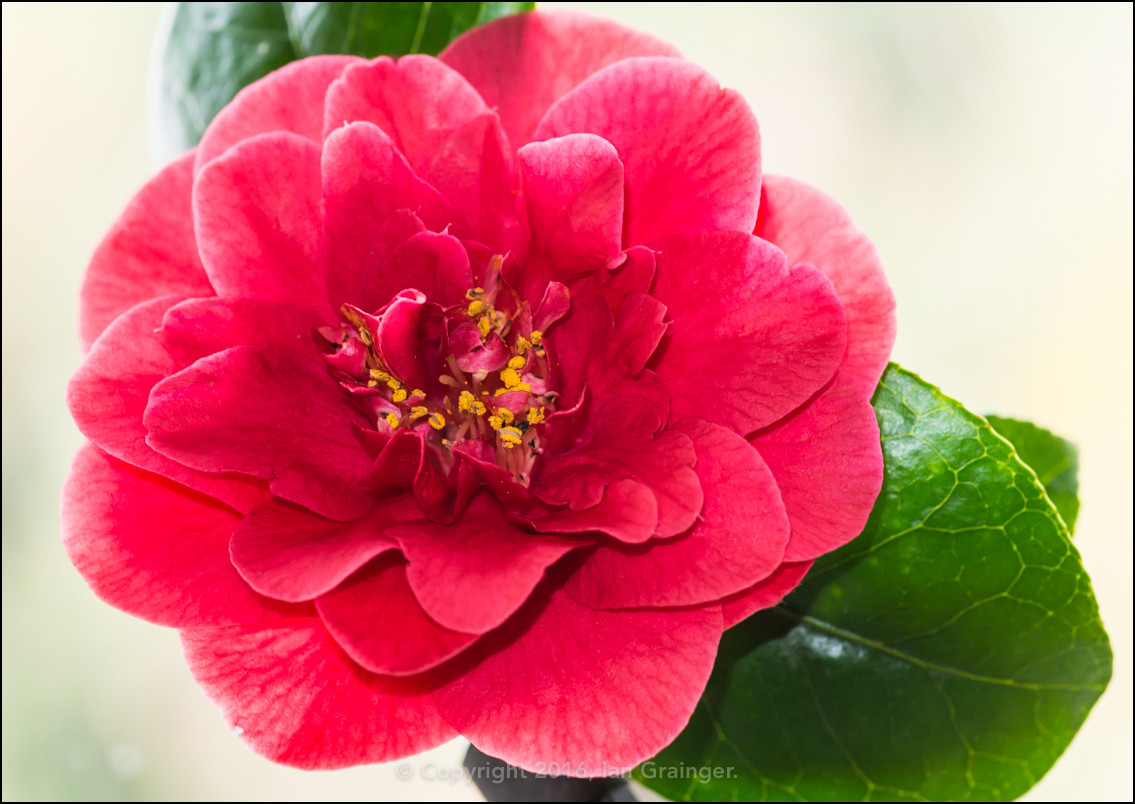 Red Camellia - April 2016
I've been showing you pictures of my dad's pink Camellia for months, but this week my own red Camellia decided to get in on the action. I actually prefer the pink variety, but I guess the darker red has a charm of its own.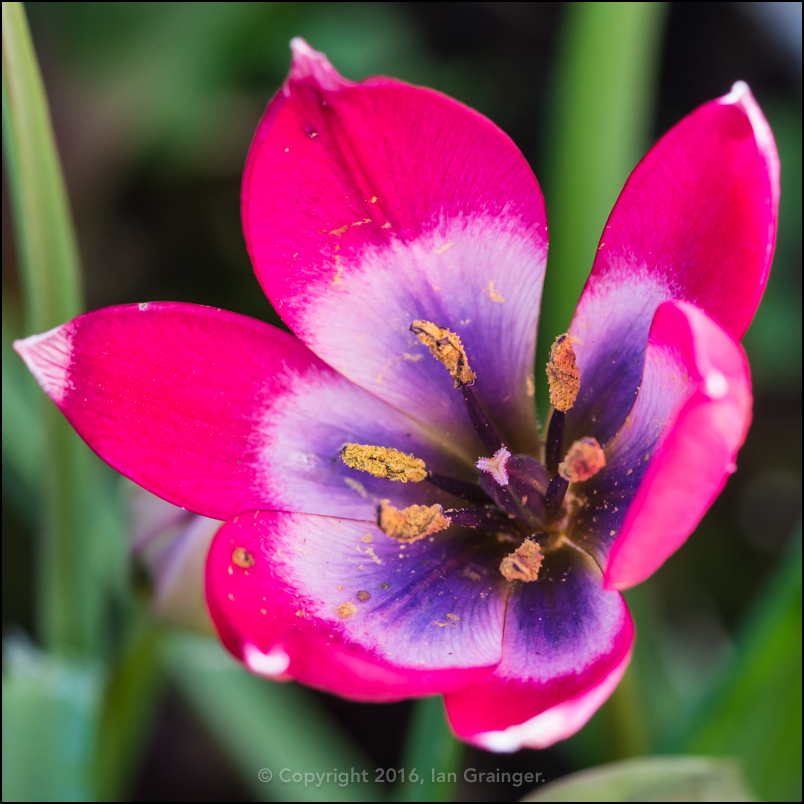 Little Beauty - April 2016
Little Beauty is the name of this small variety of Tulip, and in my opinion, it couldn't have been named better. It's one of my favourite flowers, and I only wish I had more of them, and they remained in the garden all year round.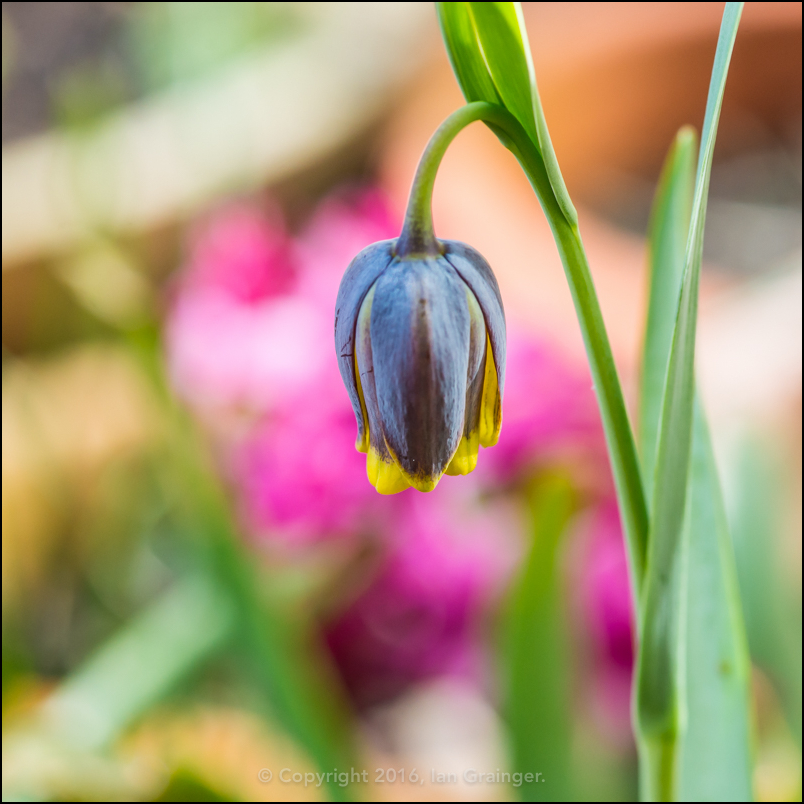 Fox Grape Fritillary - April 2016
A number of these very pretty Fox Grape Fritillary (Fritillaria uva-vulpis) popped up in a pot last week. I'm not sure how they got there as I didn't purchase them. I can only imagine that they were supplied mixed in with some other bulbs that I bought.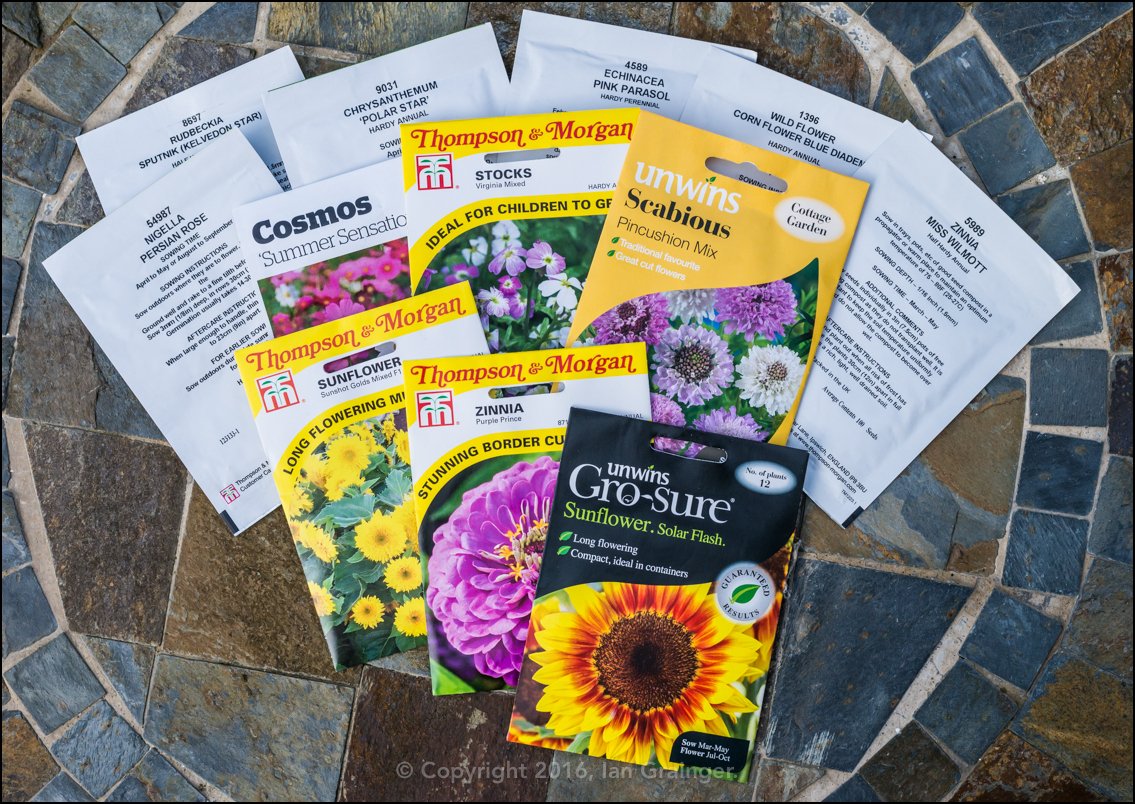 Seed Packets - April 2016
This week I embarked on my next garden project - seed sowing. There are literally hundreds of different varieties of flowers I want to grow, but I don't have room to grow them all. So, I whittled down my selection for this year to a dozen or so varieties and had a big spring sowing session.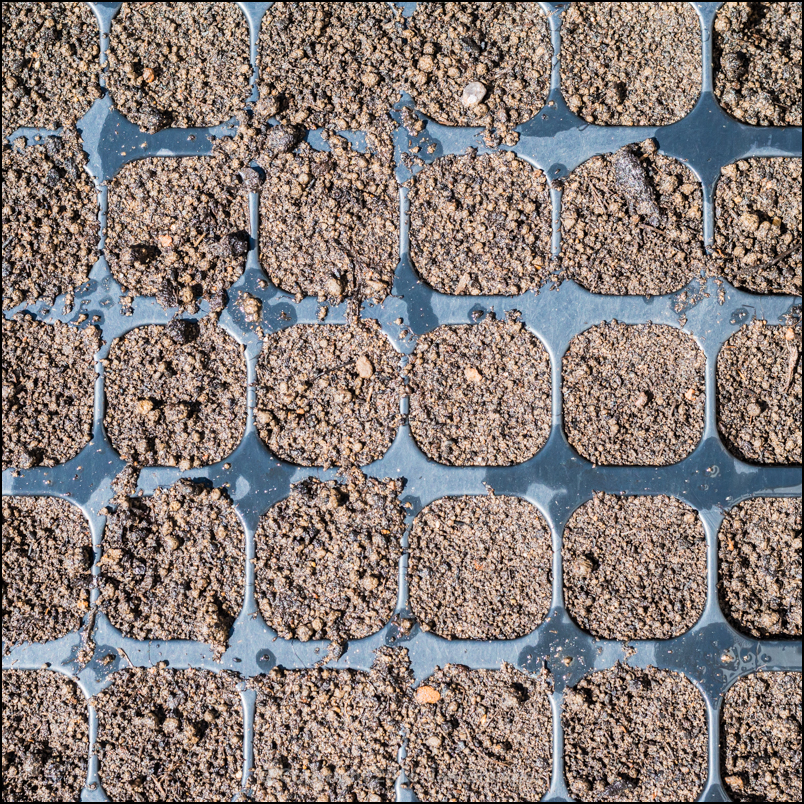 Modular Seed Sowing - April 2016
I like to use modules to sow seeds individually, which makes the seedlings easier to handle and pot on when they've outgrown their module.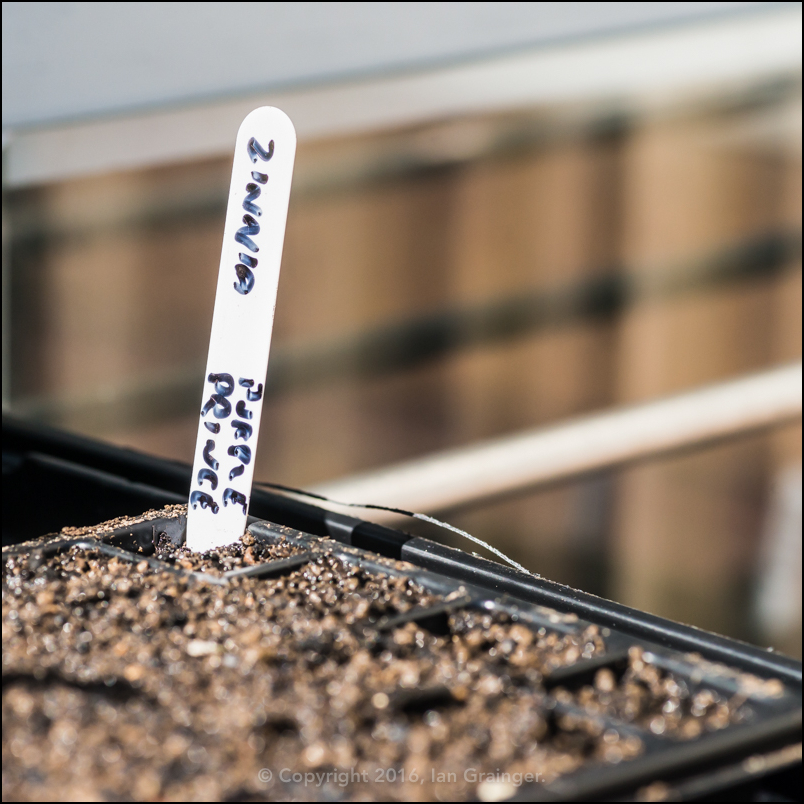 Zinnia Label - April 2016
Labelling is important as all plants look pretty much the same when they're small and green, and I wouldn't want to mix my varieties up - especially not when I'm keeping a photo record of their growth.
The Final Tray - April 2016
Once finished, all of the trays were placed in my growhouse, which is now almost full. There is maybe room for one more tray should I come across something I just can't live without.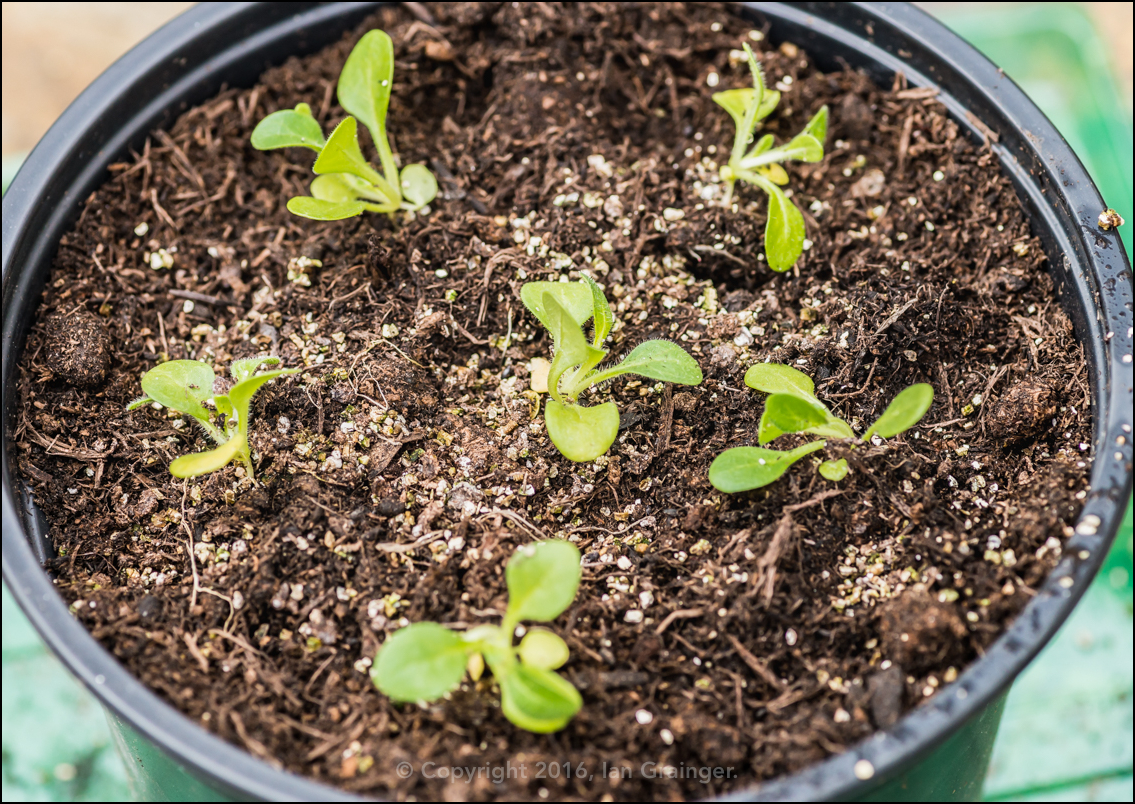 Potted on Petunias - March 2016
You may remember this image of the small petunia plugs I potted on a few weeks ago? They remained at this size for a couple of weeks, growing a painstaking few millimetres each day - certainly not noticeable when checking day after day...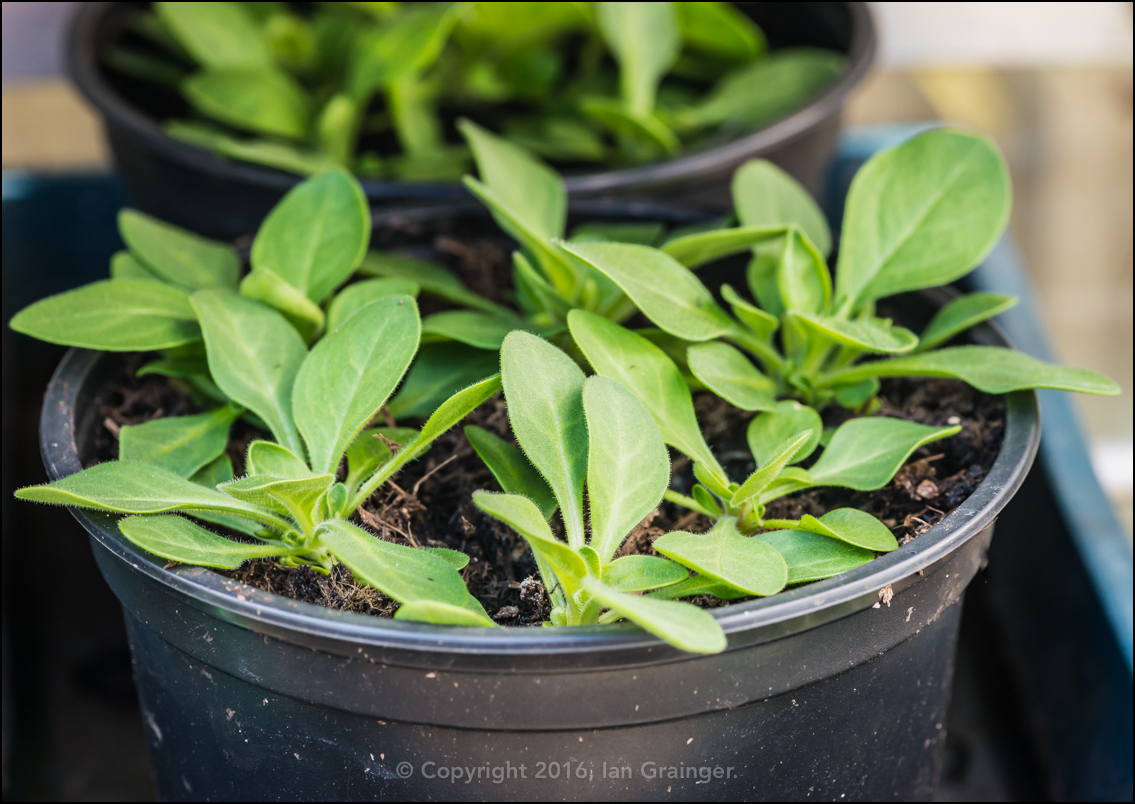 Petunia Growth - April 2016
...well, just look at them now! It's amazing what a few sunny days can do to encourage a growth spurt. They'll soon be ready to plant out, although I'll have to wait until the chances of a late frost are virtually zero.
With all of these new flowers appearing, and old ones getting even better, it was difficult to choose my Image of the Week this week. I eventually decided that the simple Daisy depicted in Small but Beautiful fit the bill. I think its white petals and yellow centre look so pretty against the fleeting blue sky, and every time I look at the image it makes me smile...