Bumblebee on Zinnia - August 2016
It has been another glorious week here in the South of England, and the insects have once again been out in force enjoying the warm weather and lovely sunshine.
This Bumblebee (Bombus) was certainly enjoying itself grabbing every last grain of pollen from one of my Zinnia flowers.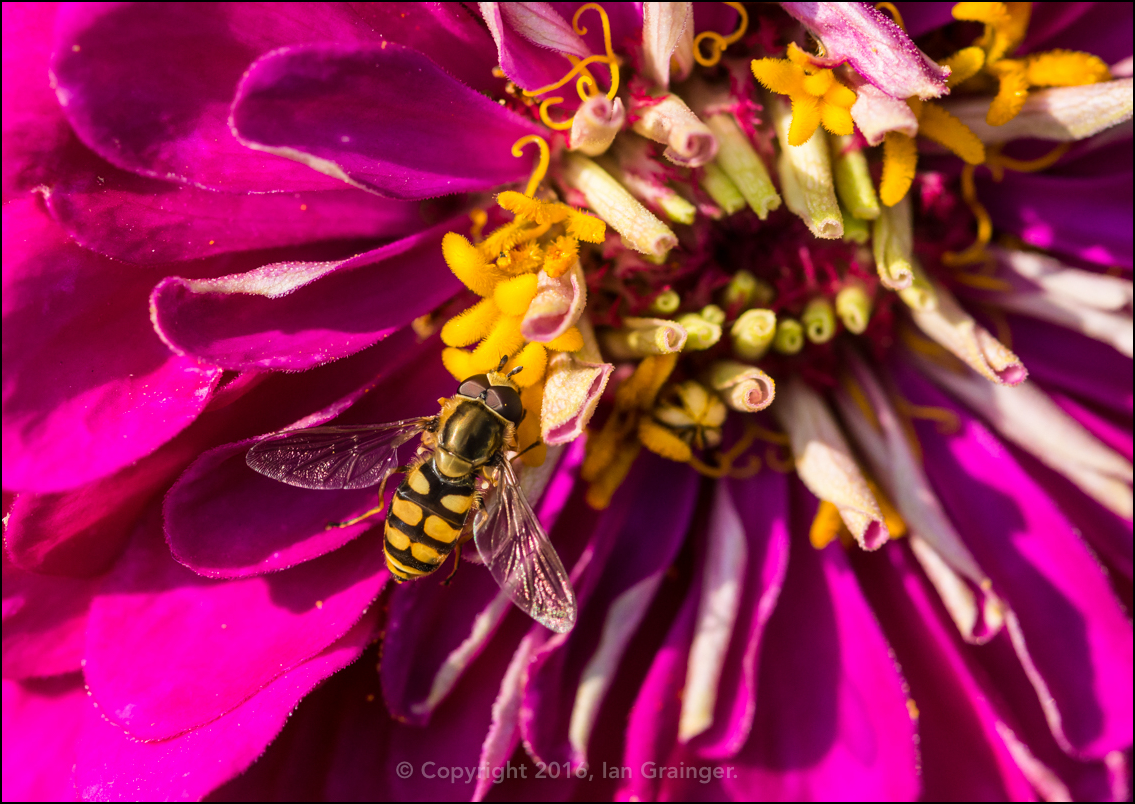 Hoverfly Warming - August 2016
While this very small Hoverfly was content just to sit on the petals of another Zinnia and sun itself.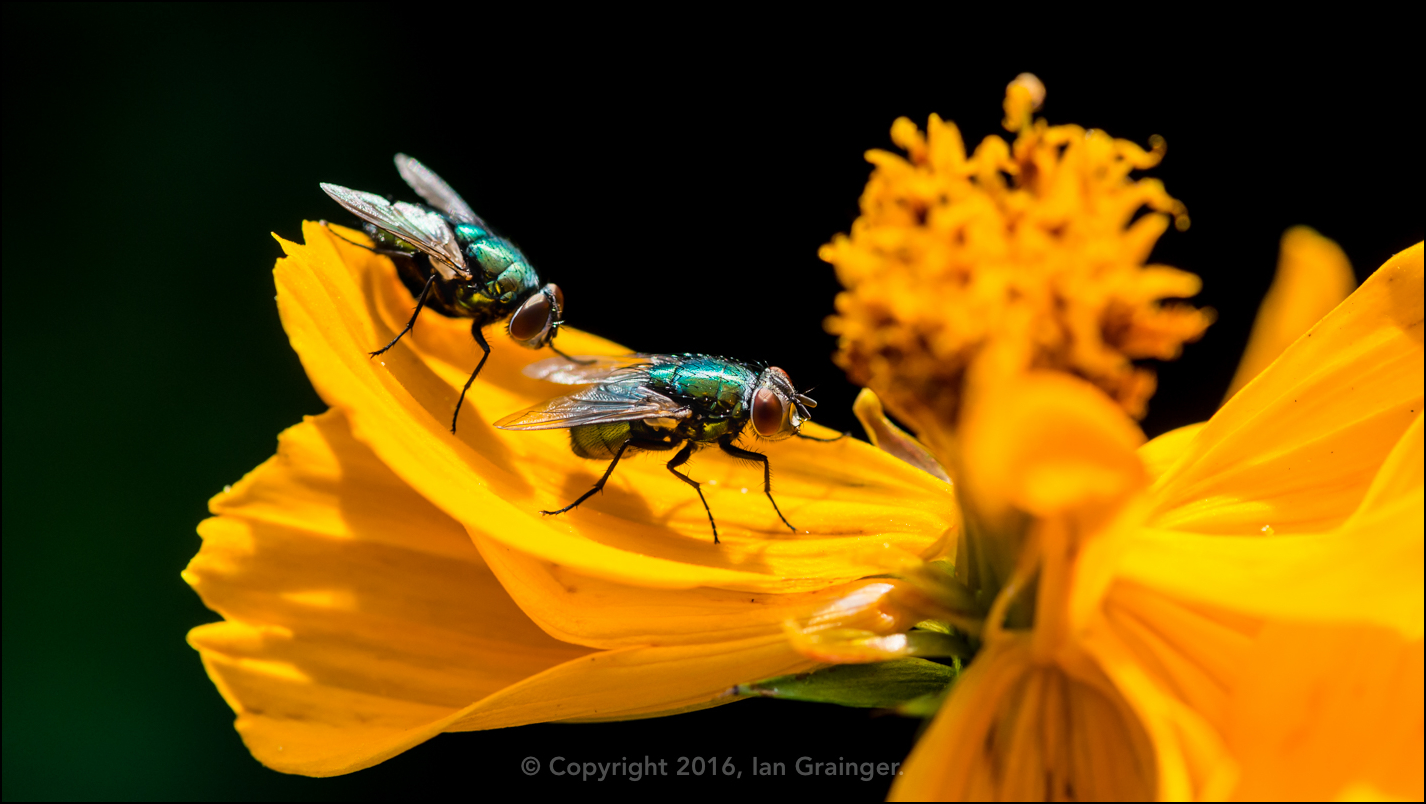 Greenbottle Hangout - August 2016
The Cosmos 'Bright Lights' were the place to be for this pair of Greenbottle (Lucilia caesar) flies, and what a pretty colour combination they made!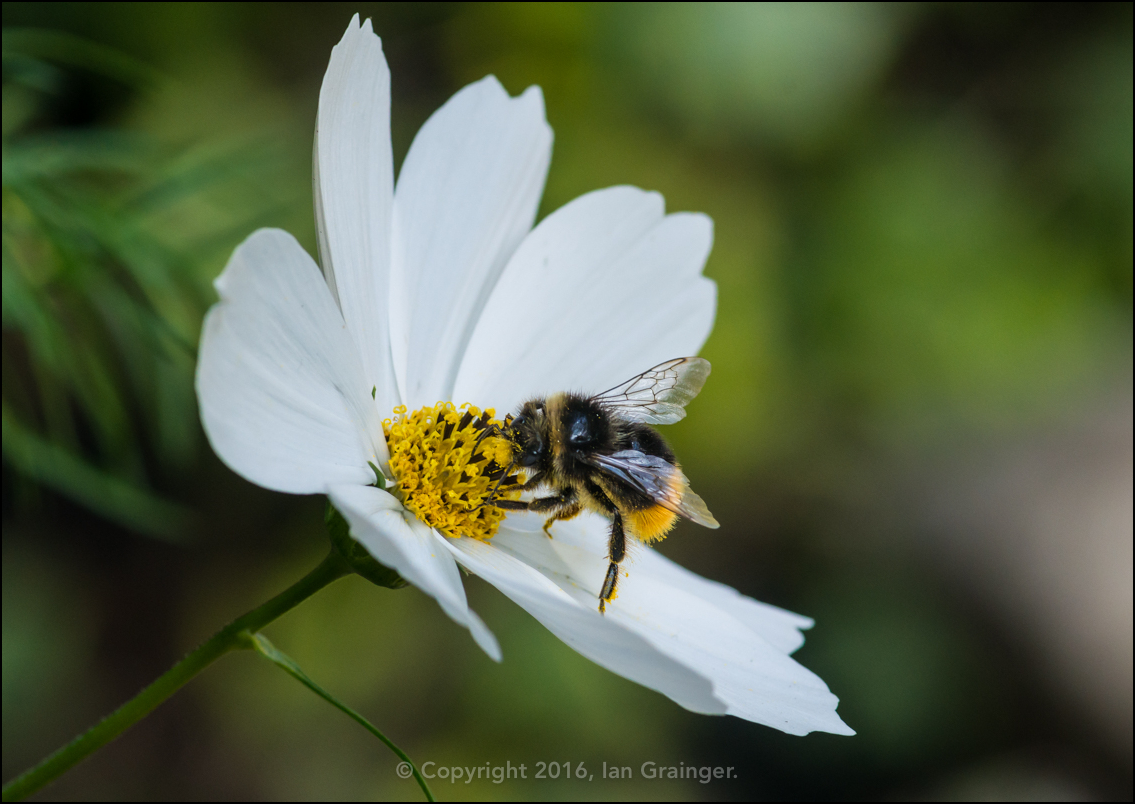 Cosmos Collector - August 2016
This Bumblebee preferred the pollen from a different kind of Cosmos bloom.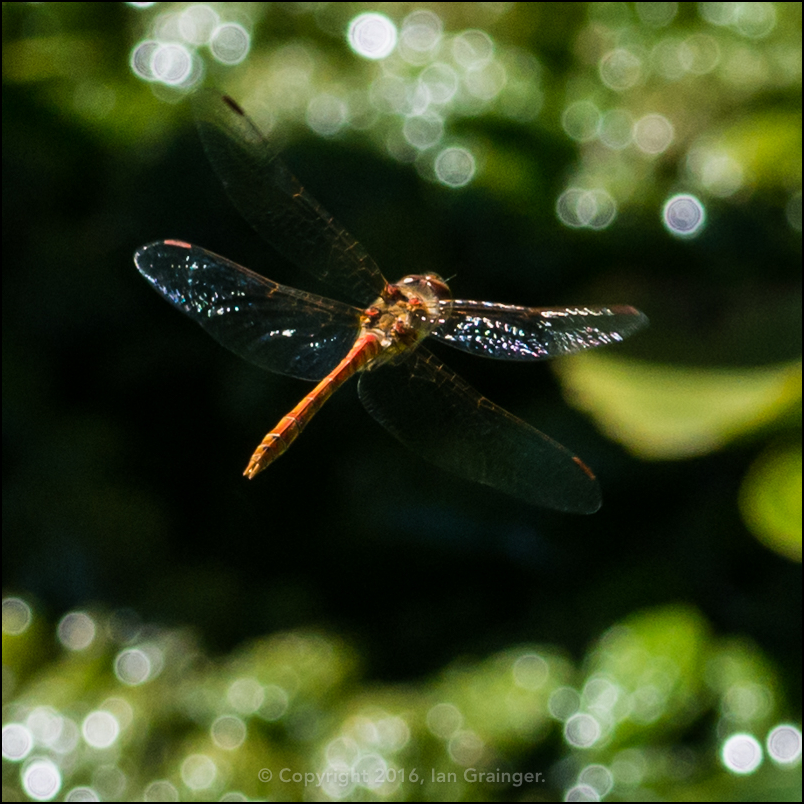 Hovering Dragon - August 2016
I managed to grab a shot of this Dragonfly (Odonata) hovering above my pond, which I think may be a Common Darter (Sympetrum striolatum), but cannot confirm that. If you know better, please don't hesitate to leave a comment below!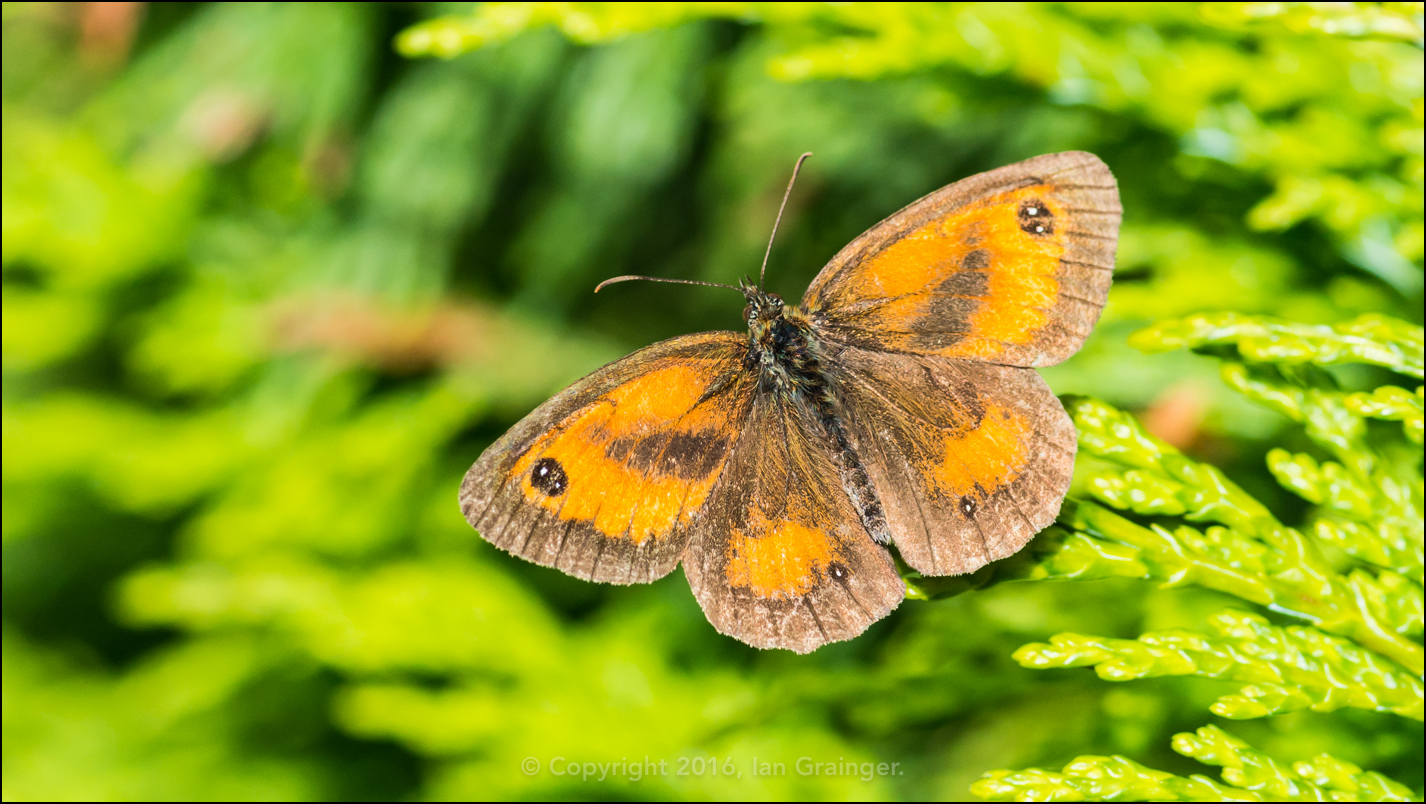 Sunning Gatekeeper - August 2016
Over in dad's garden at the weekend, there was also plenty of insect activity. This Gatekeeper (Pyronia tithonus) butterfly had a preferred resting place in the conifer hedge, which seemed odd to me.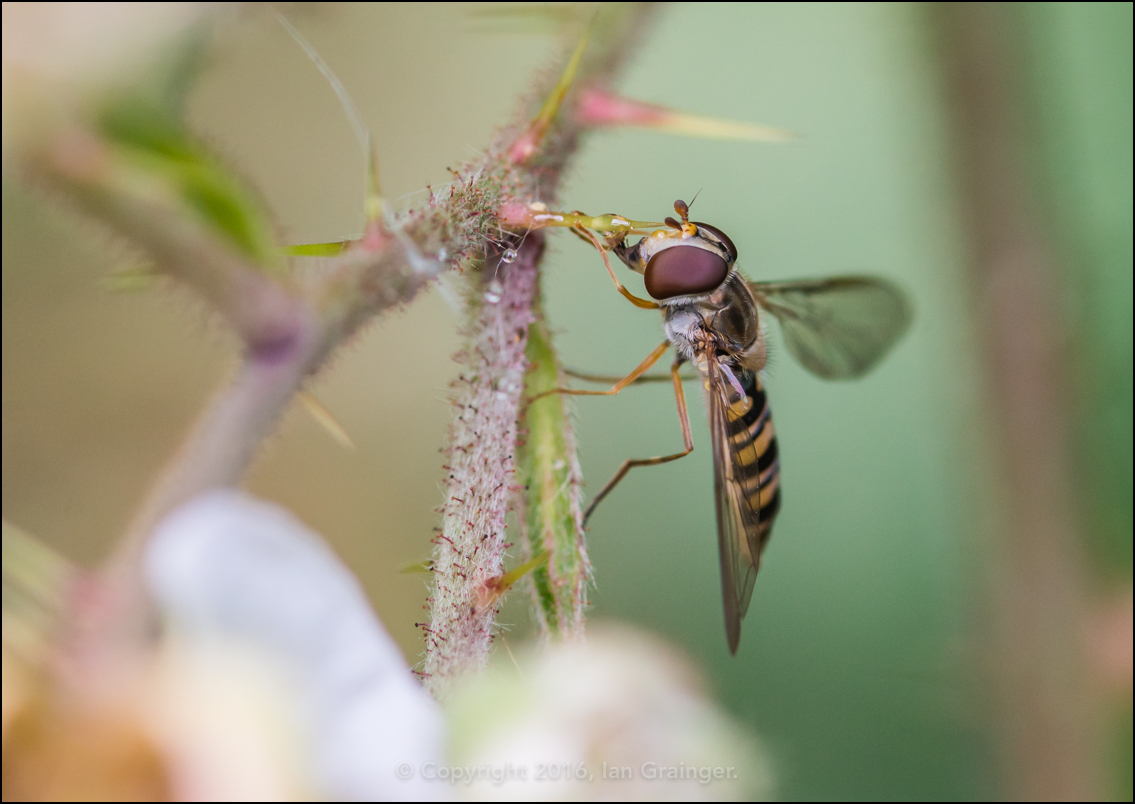 Hanging Hoverfly - August 2016
I also couldn't quite work out what this Hoverfly was doing in the Bramble bush! There was plenty of blossom for it to be feasting on, but it was more interested in the thorns protruding from the stem.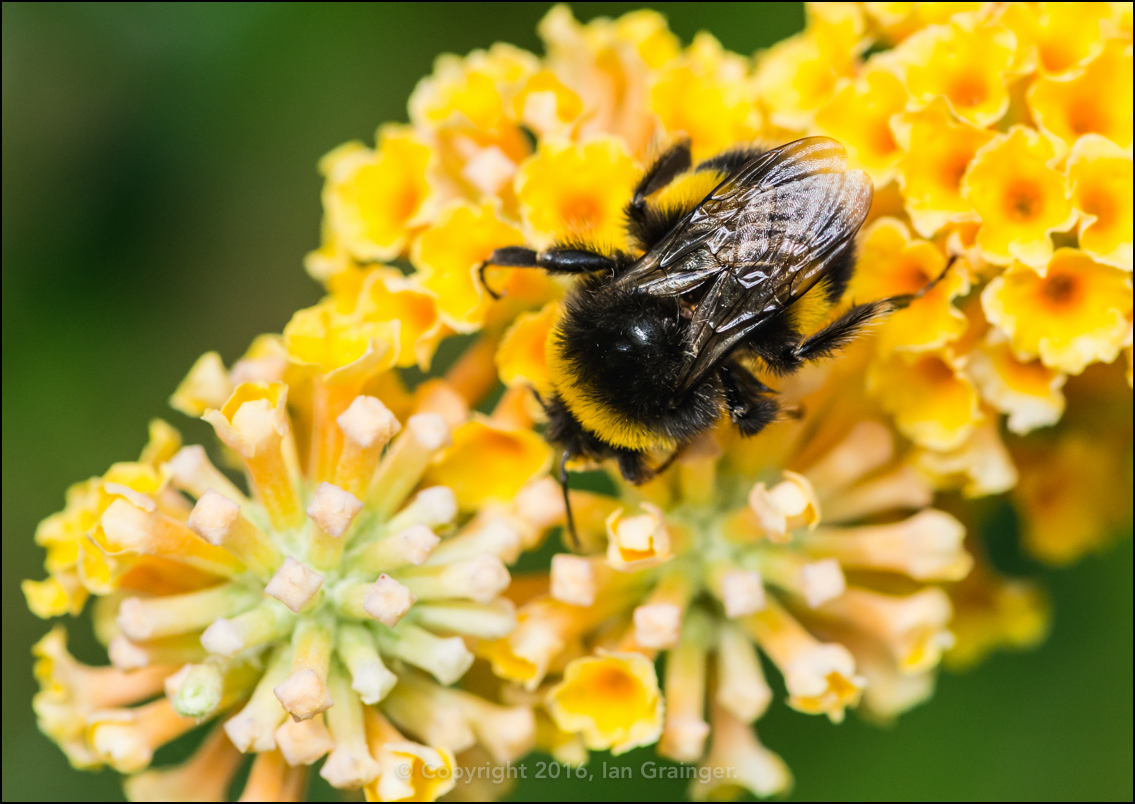 Butterfly Bumbler - August 2016
Back in the Butterfly Bush (Buddleia), the Bumblebees were going crazy. There must have been a dozen bees in the same bush at any one time.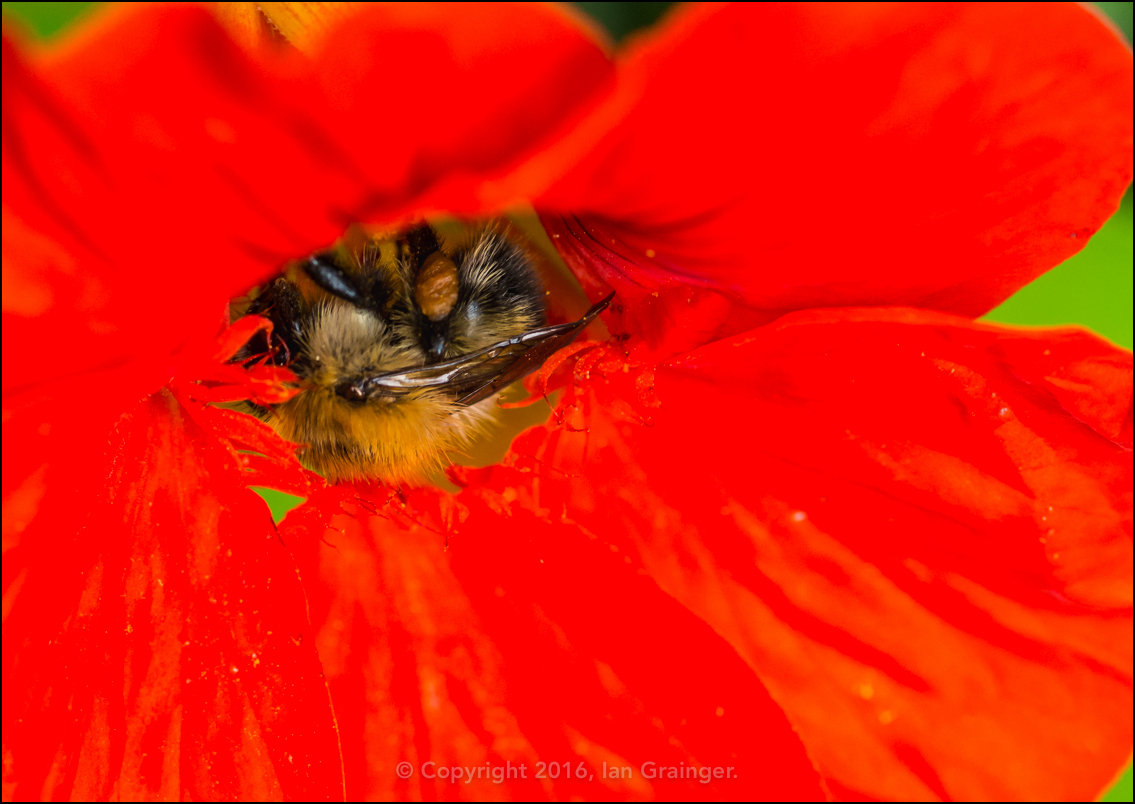 Snug as a Bug - August 2016
While this Bumblebee was as snug as a bug in a Nasturtium bloom!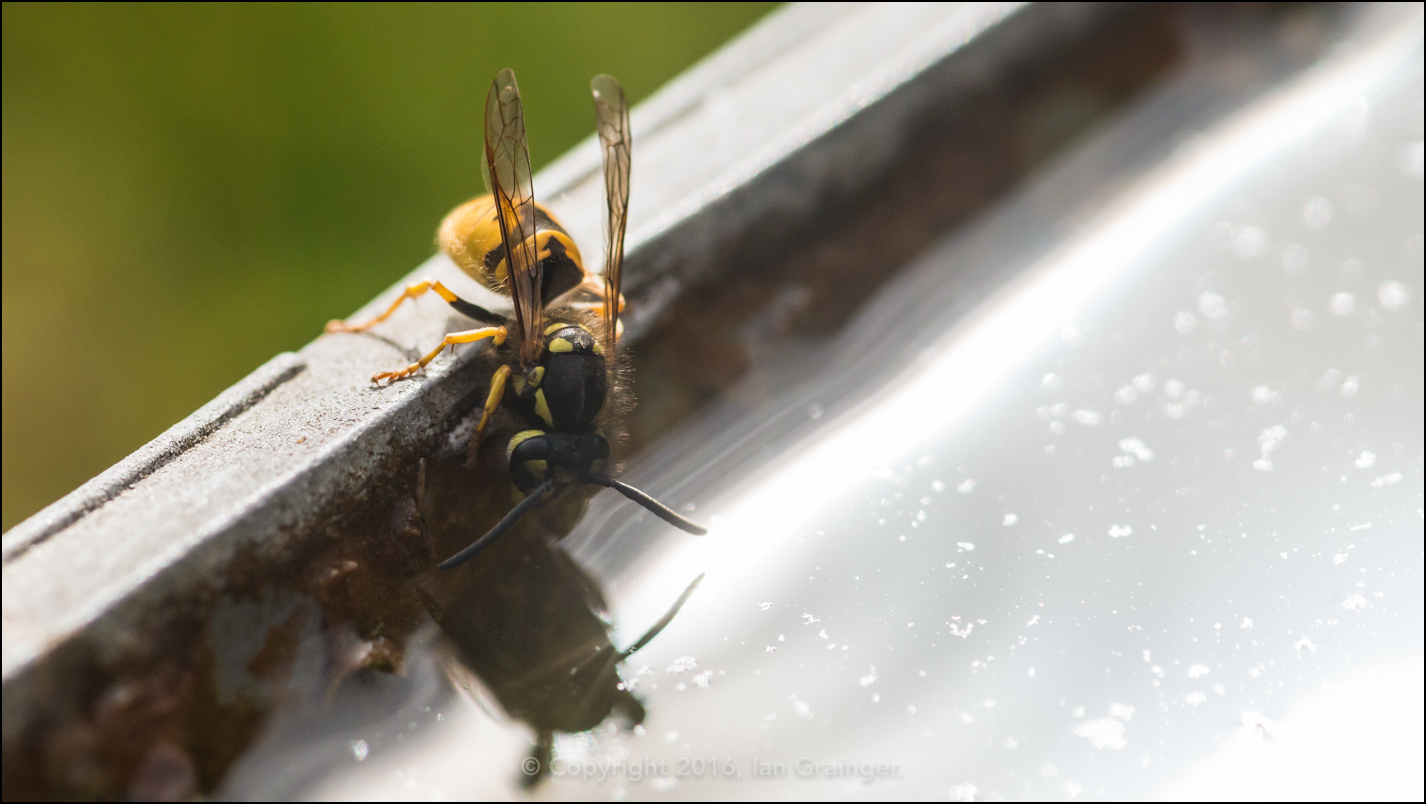 Wasp Watering Hole - August 2016
You don't see this every day either, a Wasp taking a drink from a bird bath...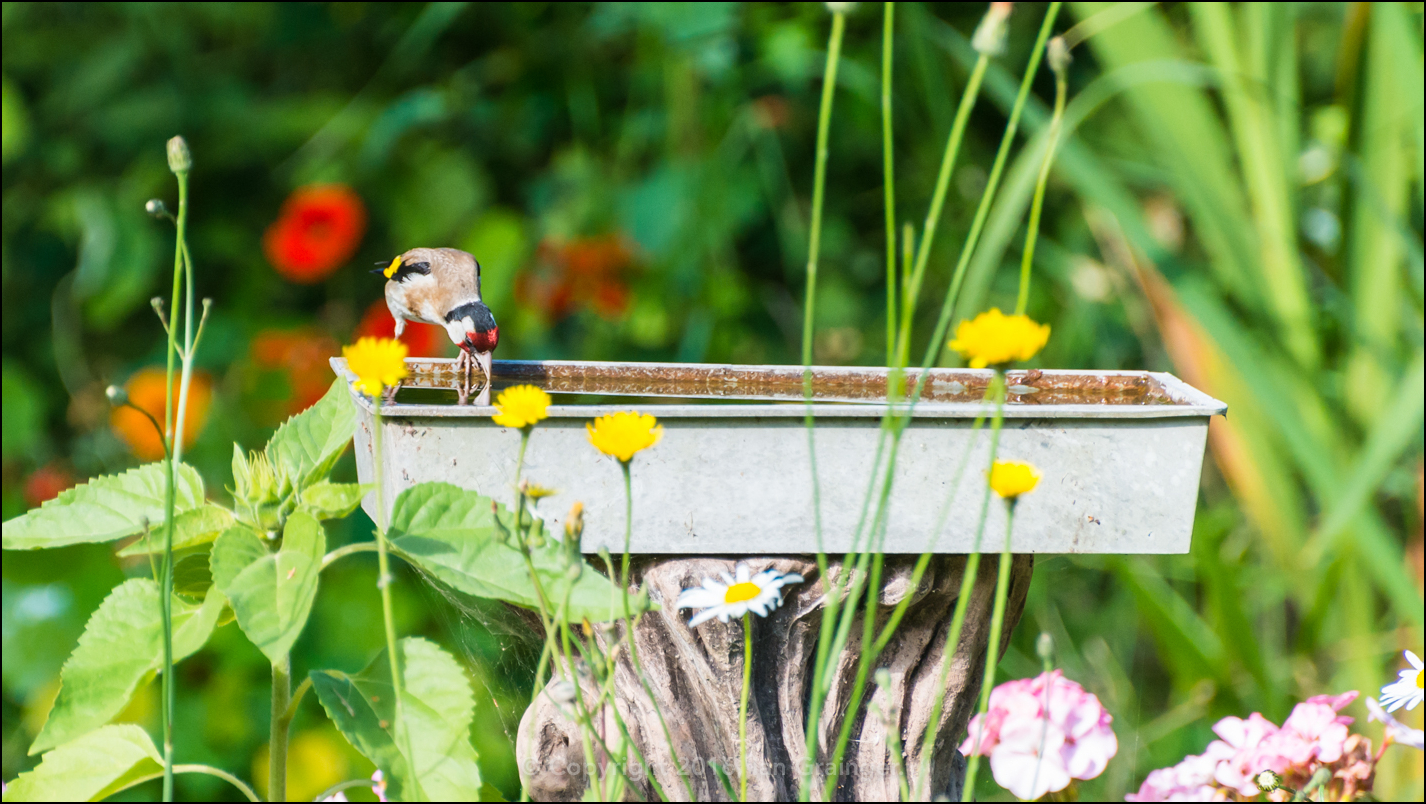 Gulping Goldfinch - August 2016
...closely followed by a Goldfinch (Carduelis carduelis).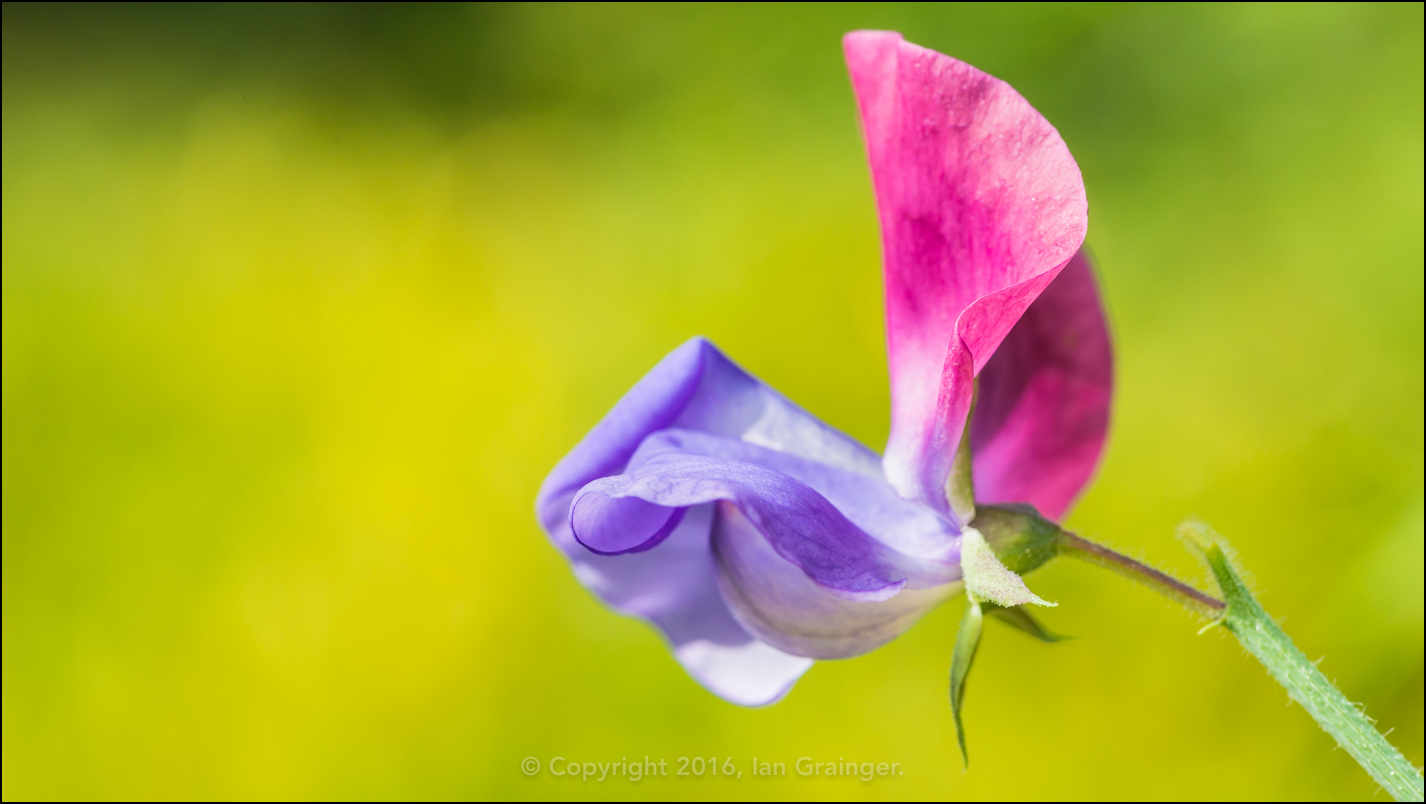 Pretty Pea - August 2016
It was Sweet Pea (Lathyrus odoratus) season in dad's garden, with this pretty variety growing over an archway...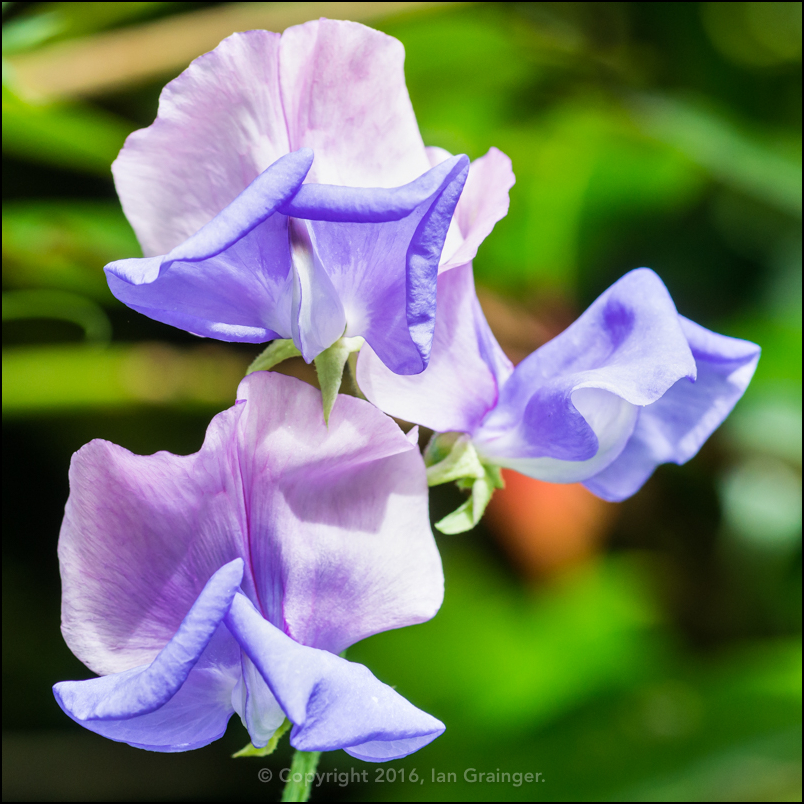 Pea Trio - August 2016
...alongside this other colour changing variety.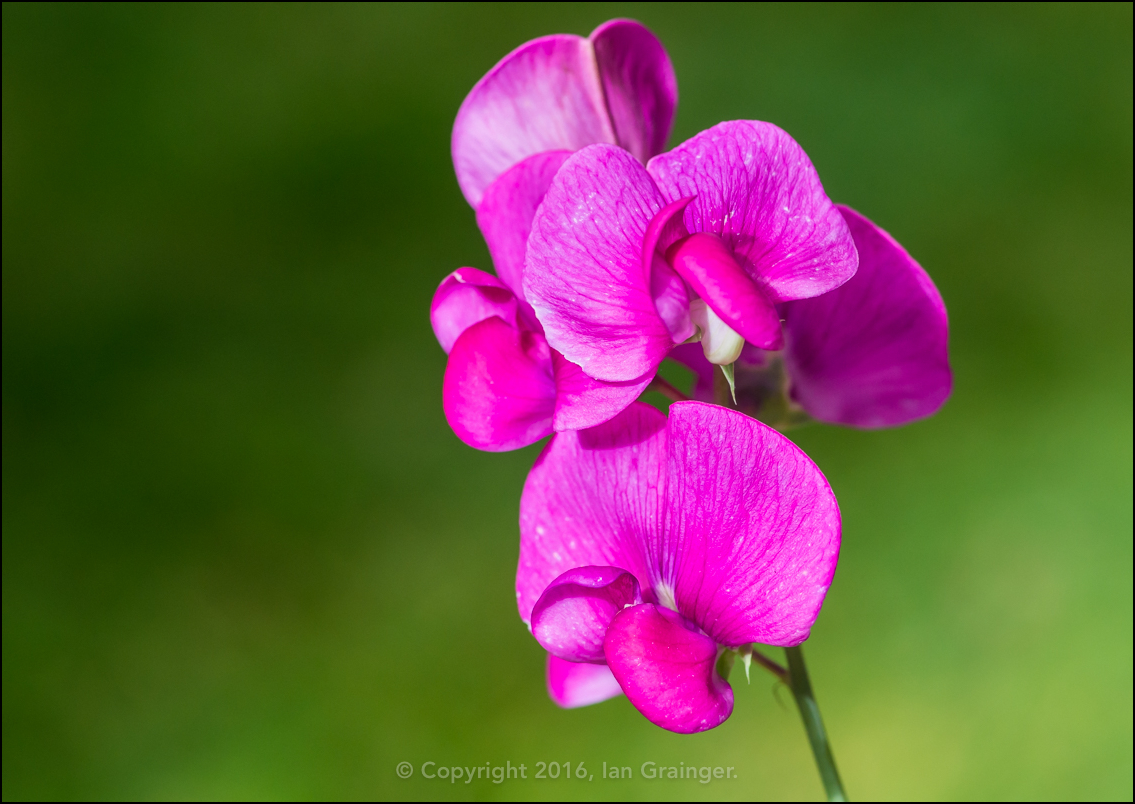 Magenta Pea - August 2016
This variety of Sweet Pea, which comes back year after year, is also performing well at the moment.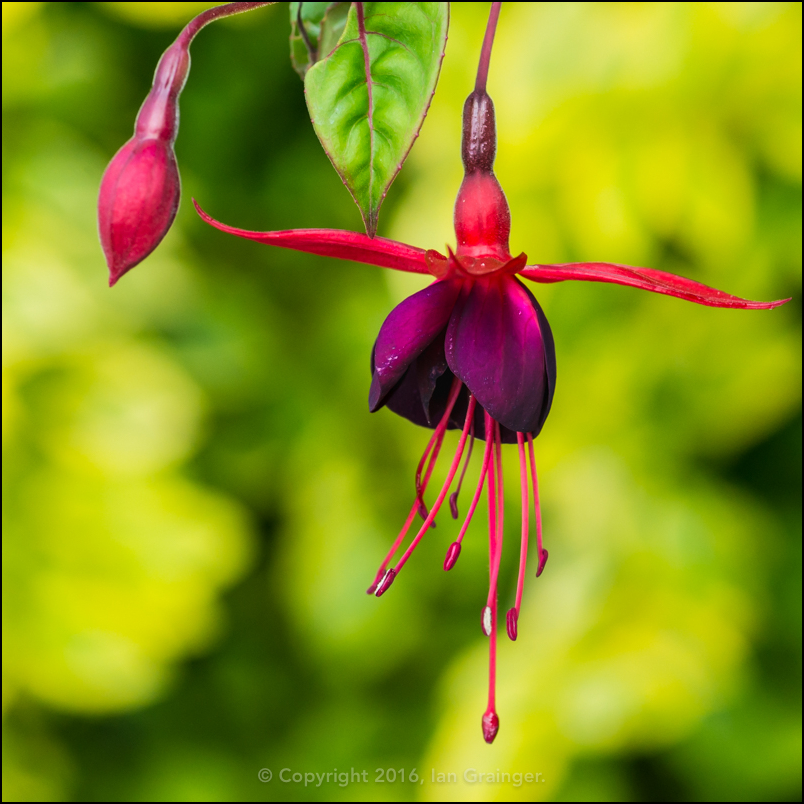 Floating Fuchsia - August 2016
The Fuchsia flower buds I posted last week have finally opened, and have resulted in these rather pretty red and purple blooms.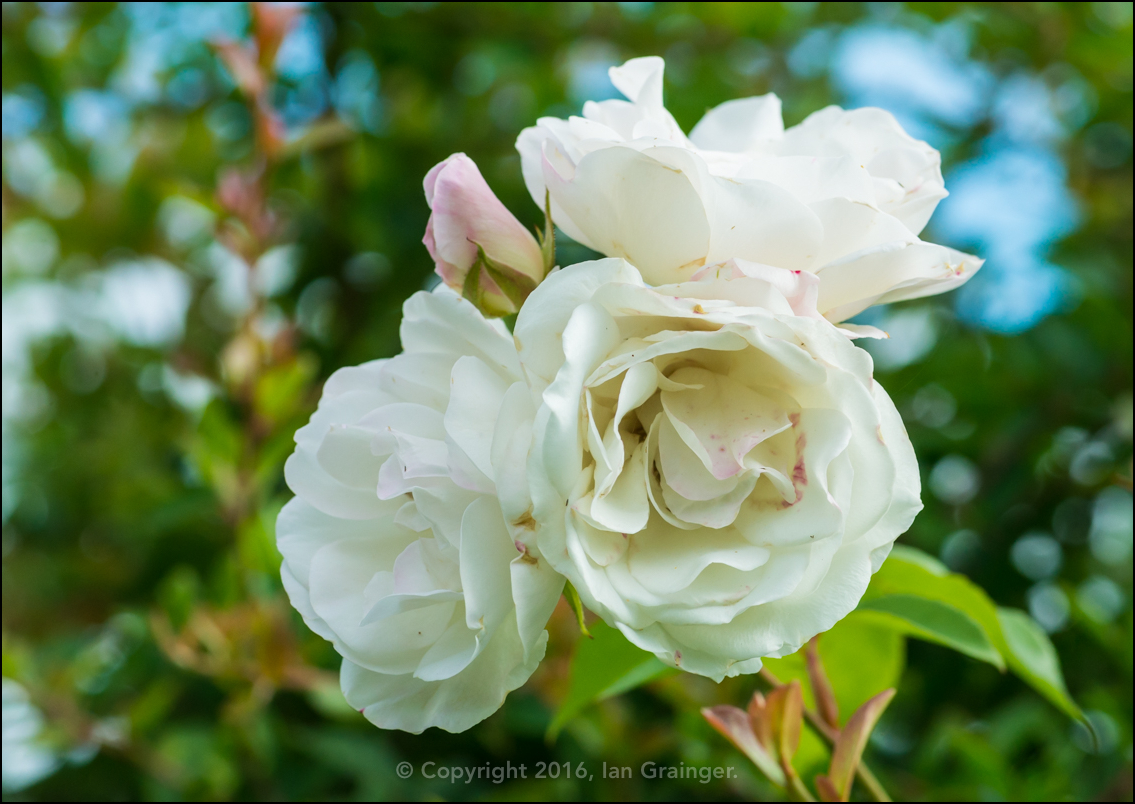 White and Wild - August 2016
Also new to dad's garden are these Wild Roses, which have just appeared in a hedge from nowhere!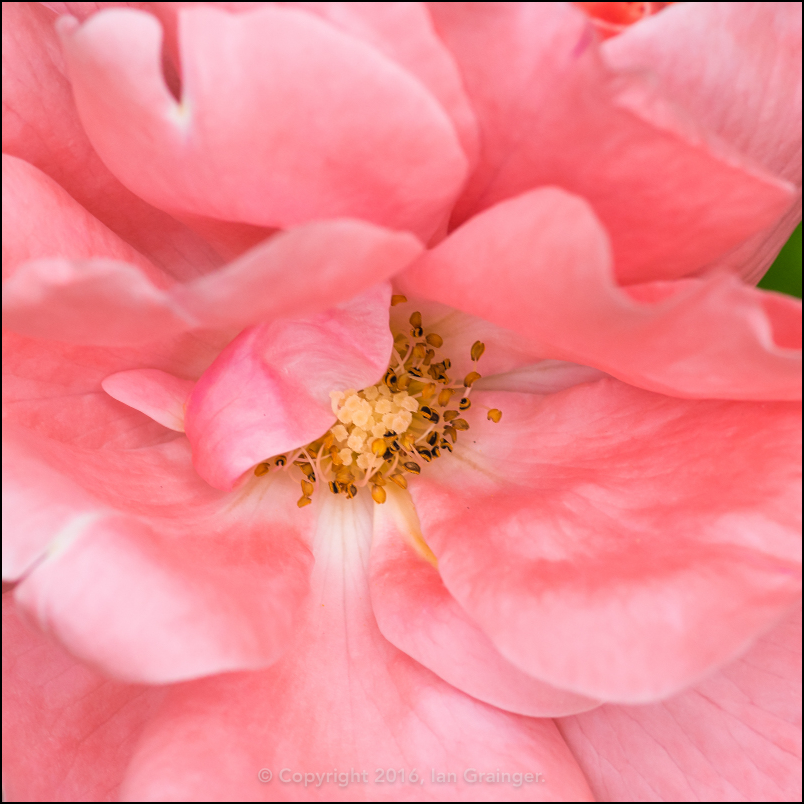 Queen Elizabeth Rose - August 2016
The Queen Elizabeth Rose has returned after a couple of months of regeneration, and is looking splendid once again.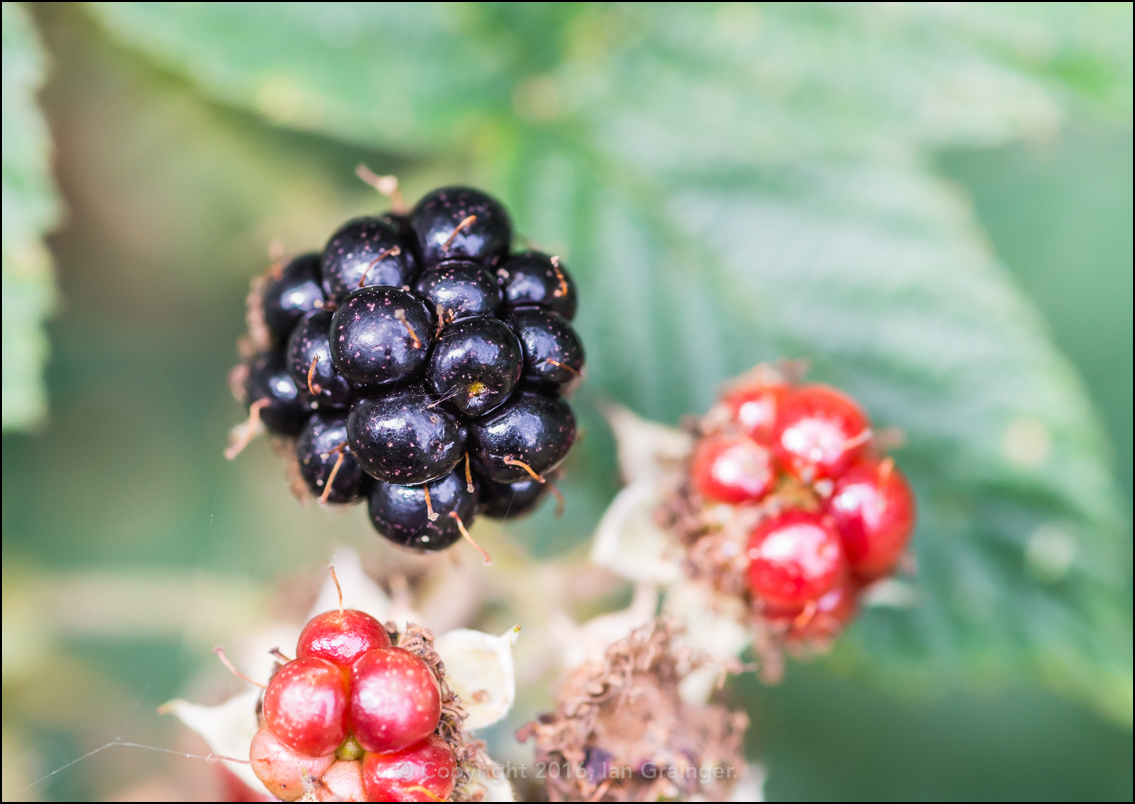 Juicy Bramble - August 2016
The bane of many gardeners life is the Bramble Bush (Rubus fruticosus), with its very sharp thorns, and ability to seemingly grow in any type of soil, it can quickly overrun a border. However, on the plus side, it does produce some nice tasty fruit!
Flanders Poppy - August 2016
Back in my garden, I was still reaping the rewards from my free packet seeds from Kew Garden's Grow Wild scheme that I mentioned last week. This Corn Poppy (Papaver rhoeas) was the latest flower to open...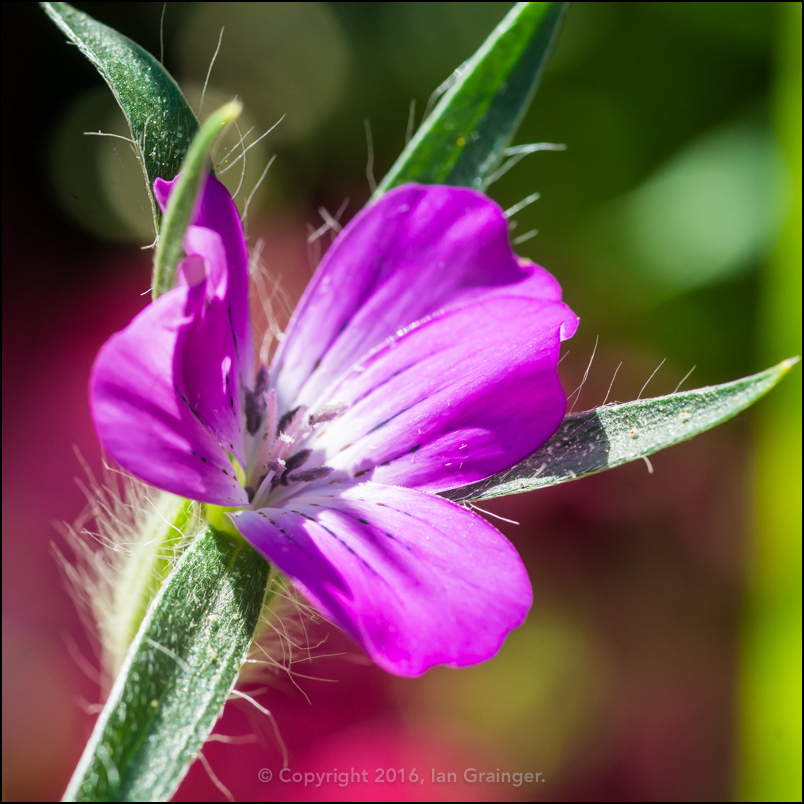 Corn Cockle - August 2016
...which was then closely followed by this Corn Cockle (Agrostemma githago) bloom.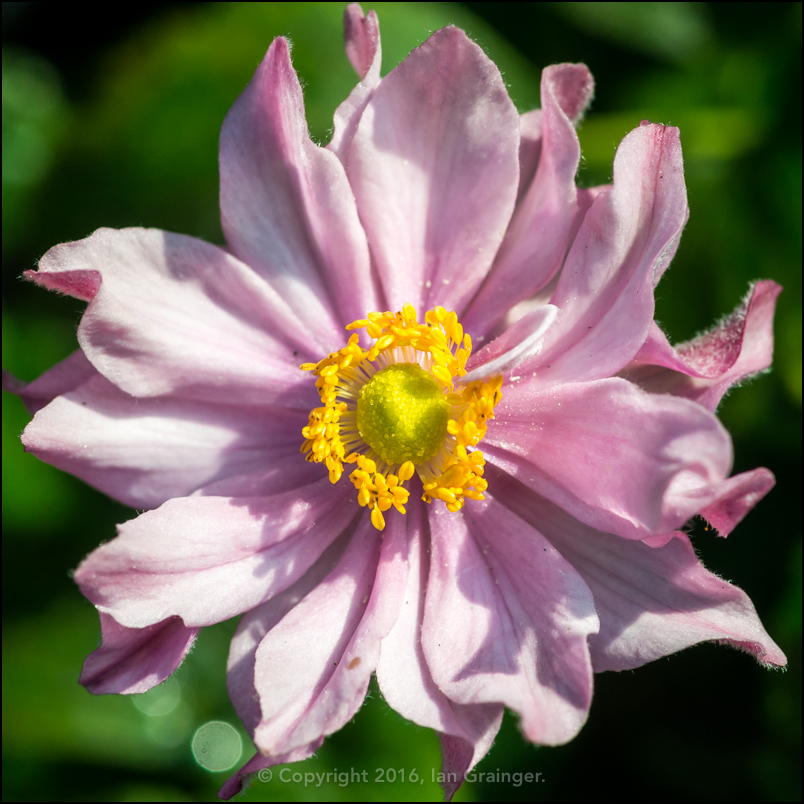 Fantasy Pocahontas - August 2016
I was extremely pleased to see the first of what will hopefully be many flowers from my Japanese Anemone of which this is variety Anemone x hybridus 'Fantasy Pocahontas'. I purchased this as a damaged plant a couple of months ago, and wasn't expecting it to flower at all this year, but it's now covered in flower buds!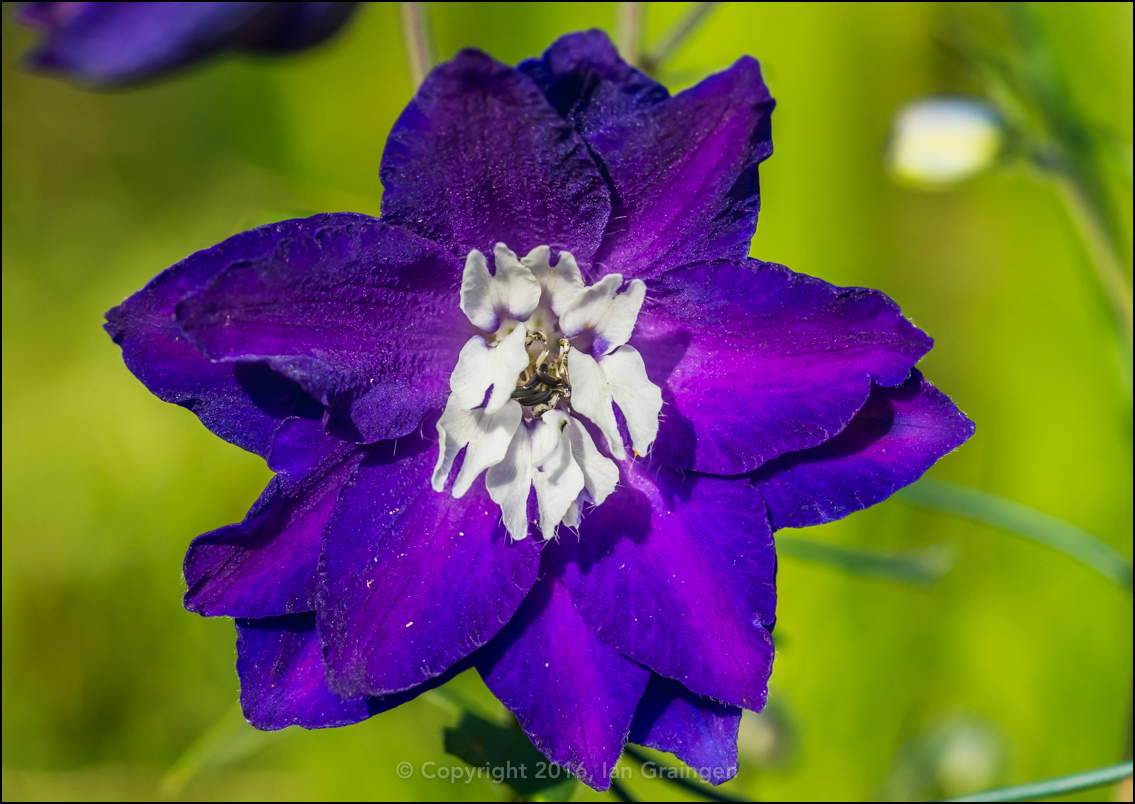 Delphinium Arrival - August 2016
Another plant I wasn't expecting to flower were my Delphiniums, as they were small plug plants when I purchased them only a few weeks ago. However, the recent few weeks of good weather seems to have done them the world of good, and this one opened its first flower during the week.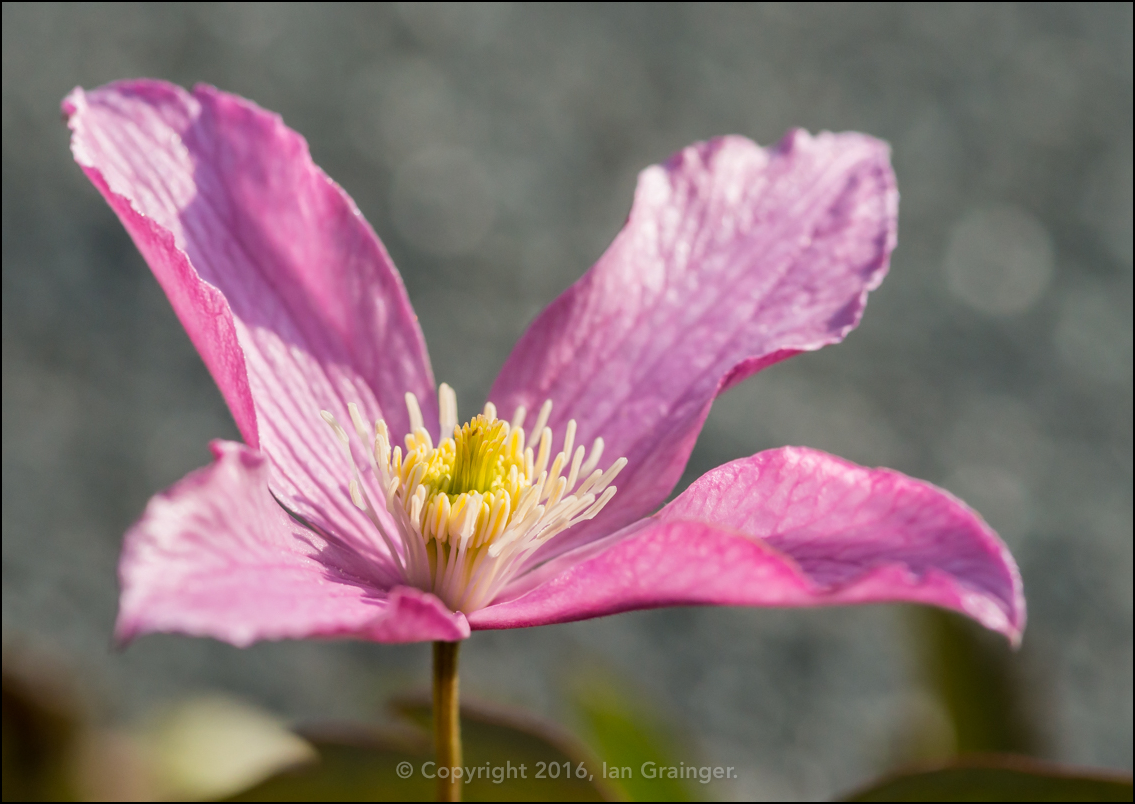 Clematis Montana - August 2016
Another unexpected treat this week was the return of my Clematis Montana Mayleen. It first made an appearance back in May!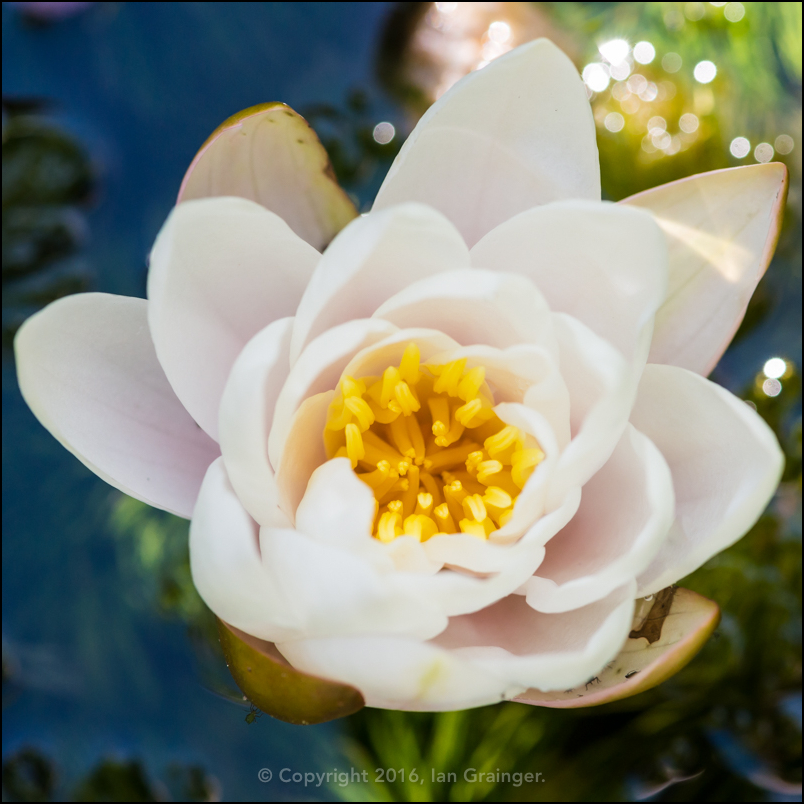 White Water Lily - August 2016
I think my white Water Lily (Nymphaeaceae) will be making its final appearance for the year, as this was the final bud to open this week.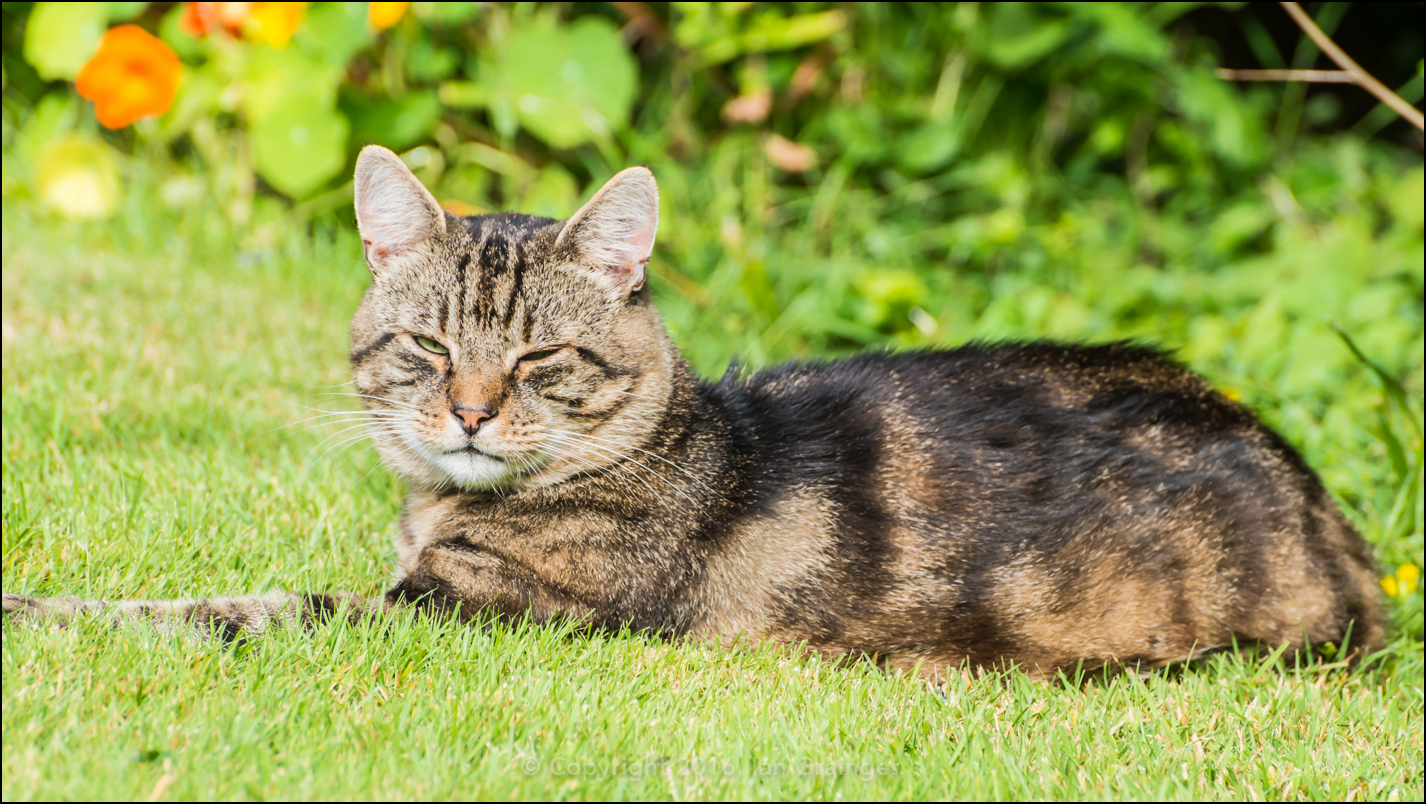 Sleepy Observation - August 2016
What was my furry photo friend up to this week? Well, he was keeping a watchful eye on me as I snapped away in dad's garden.
So, this week I've gone for Bumblebee on Zinnia as my Image of the Week, although I also liked Hanging Hoverfly and Pretty Pea! I think I'm just a sucker for cuddly looking insects though which is why I chose the furry bumblebee...