Speckled Wood - August 2016
It ended up being another glorious week here, and so the insects have been out in force once more.
A butterfly that has been missing from my portfolio so far this year has been the Speckled Wood (Pararge aegeria) butterfly, but this weekend I managed to track some down, and put that right.
I quite liked how this one positioned itself facing me with its back to the sun, warming up its wings.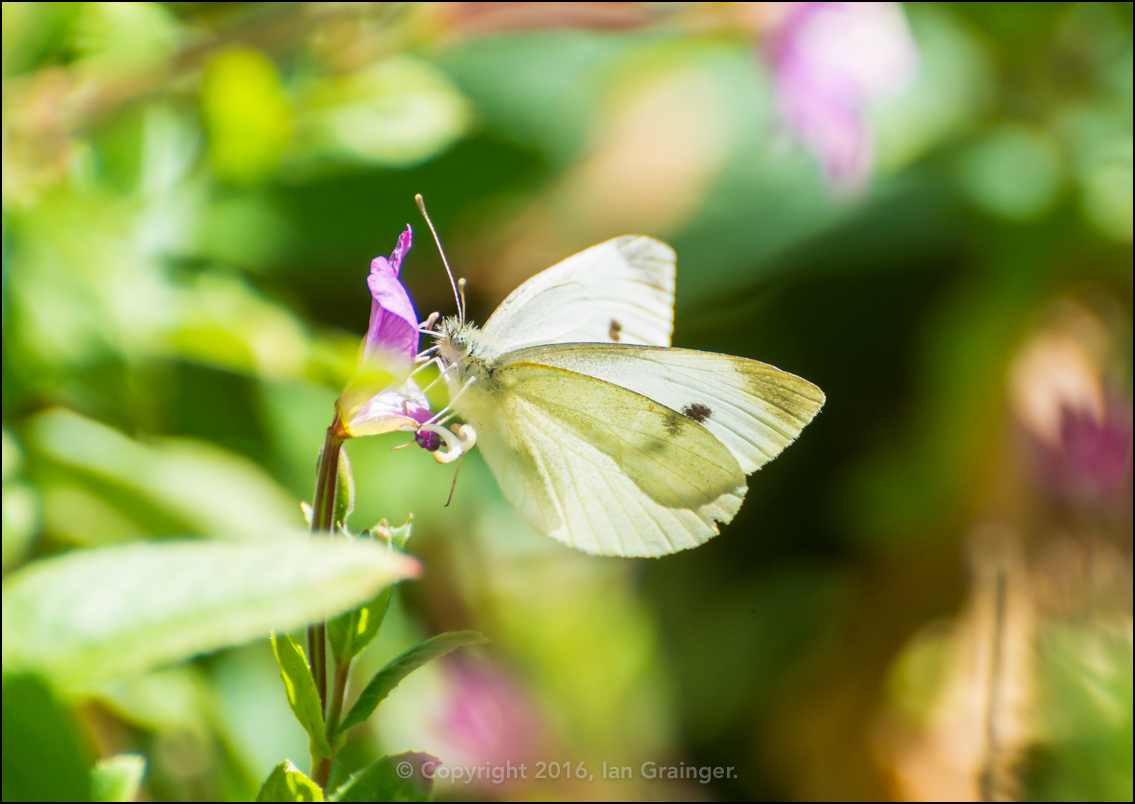 Small White - August 2016
One butterfly that has been in abundance this year has been the Small White (Pieris rapae). They've been a menace in my garden, or at least their caterpillars have been. They've completely decimated my patch of Nasturtiums that had been previously taking over a border!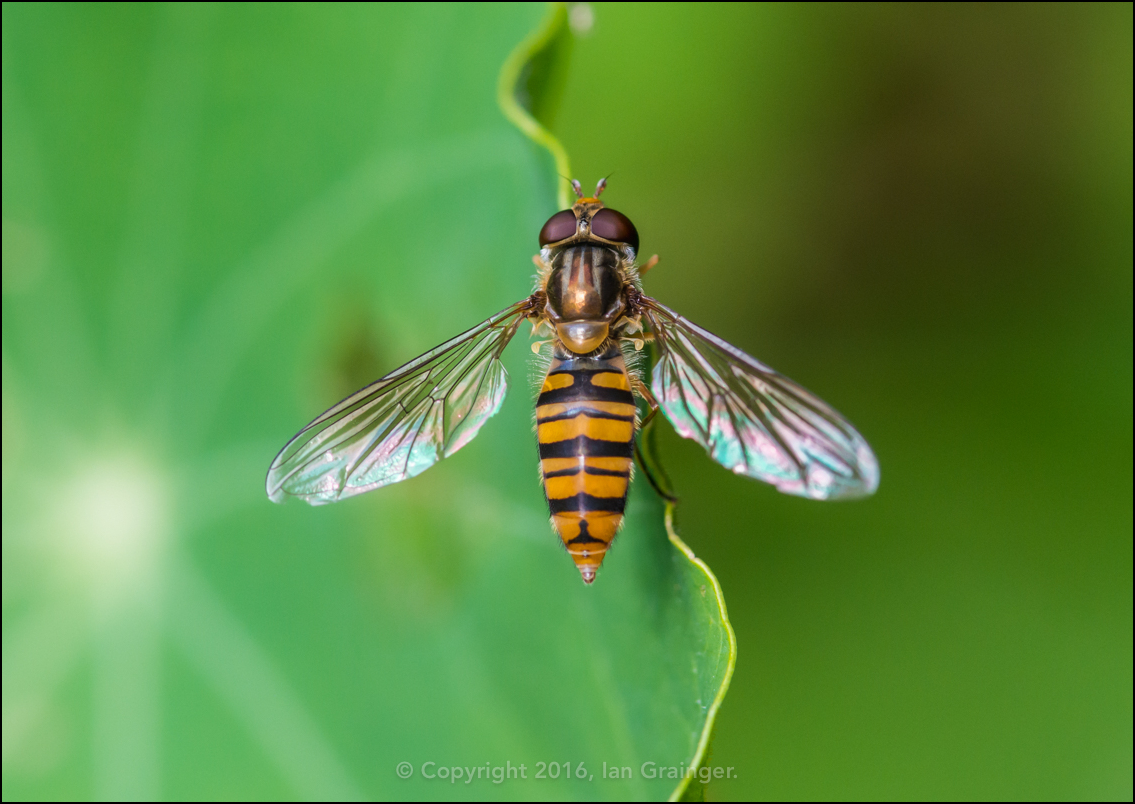 Nasturtium Warming - August 2016
I was only bemoaning the fact that I hadn't seen too many hoverflies this year a few weeks ago, while now they seem to be everywhere! This one was enjoying sunning itself on a Nasturtium leaf...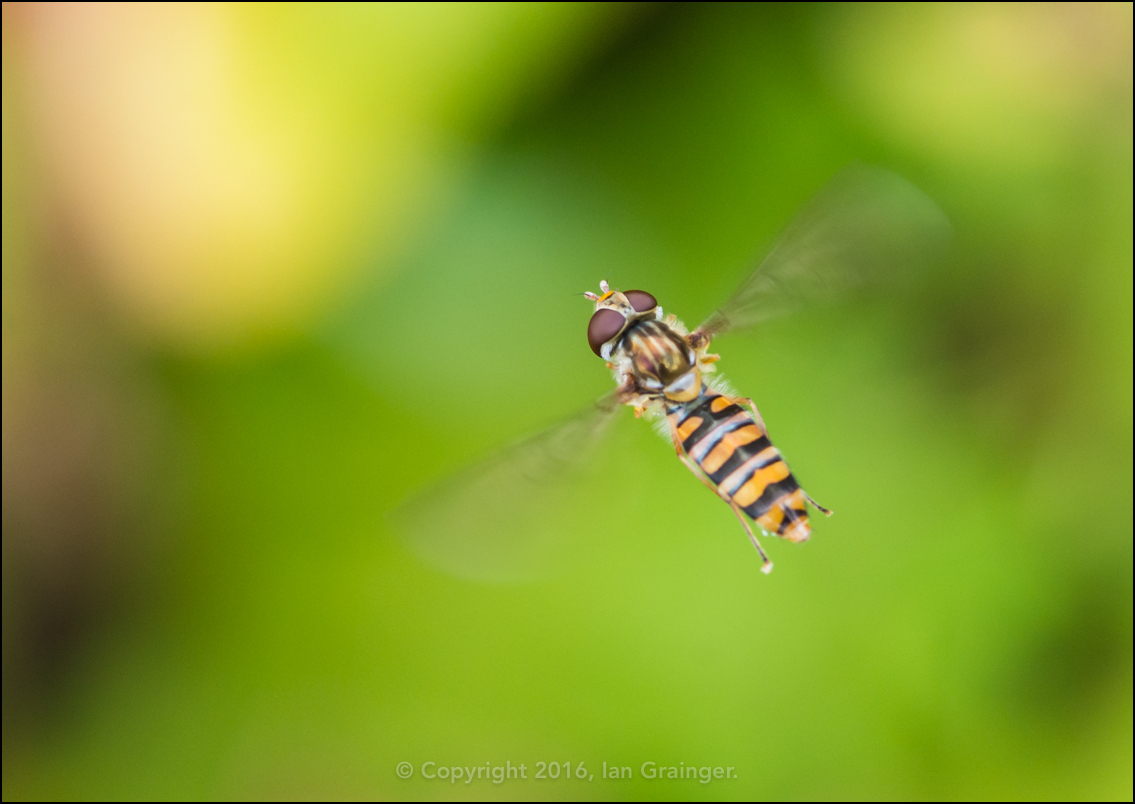 Hovering Hover - August 2016
...while this one was hovering over a patch of Pelargoniums...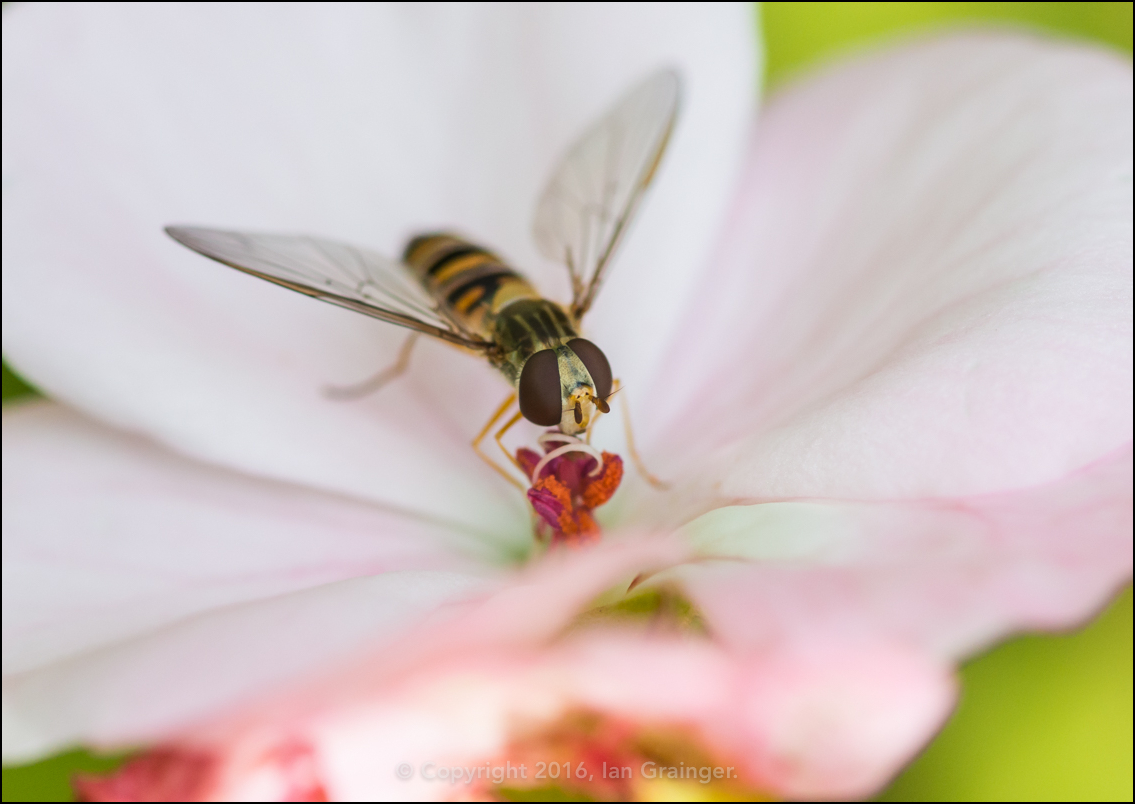 Pelargonium Pollen Picker - August 2016
...whereas this one had landed and was eagerly collecting pollen.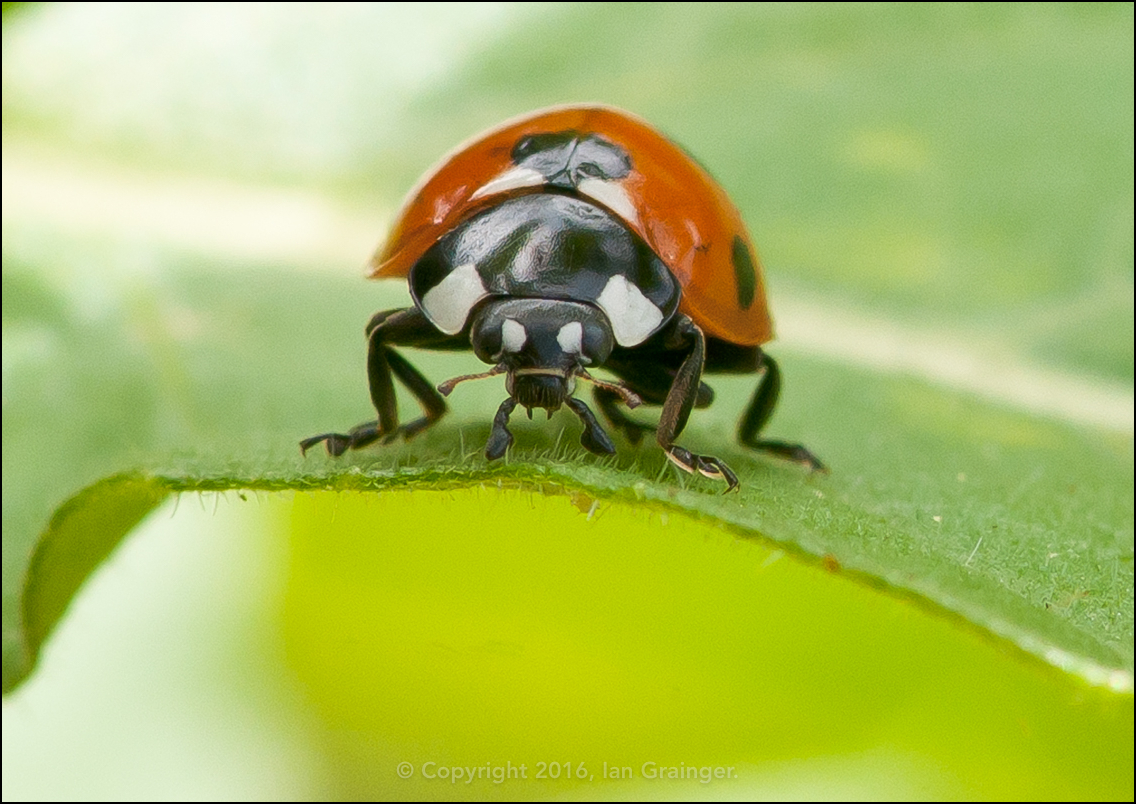 While I'm on the subject of insects, you may be interested to read my latest tutorial. Entitled Insect Safari, it explains the equipment and techniques I use to locate and photograph insects. Why not click on the link to check it out?
Juvenile Blackbird - August 2016
I watched with interest as this Juvenile Blackbird (Turdus merula) approached me as I was sitting having a cup of coffee in the sunshine.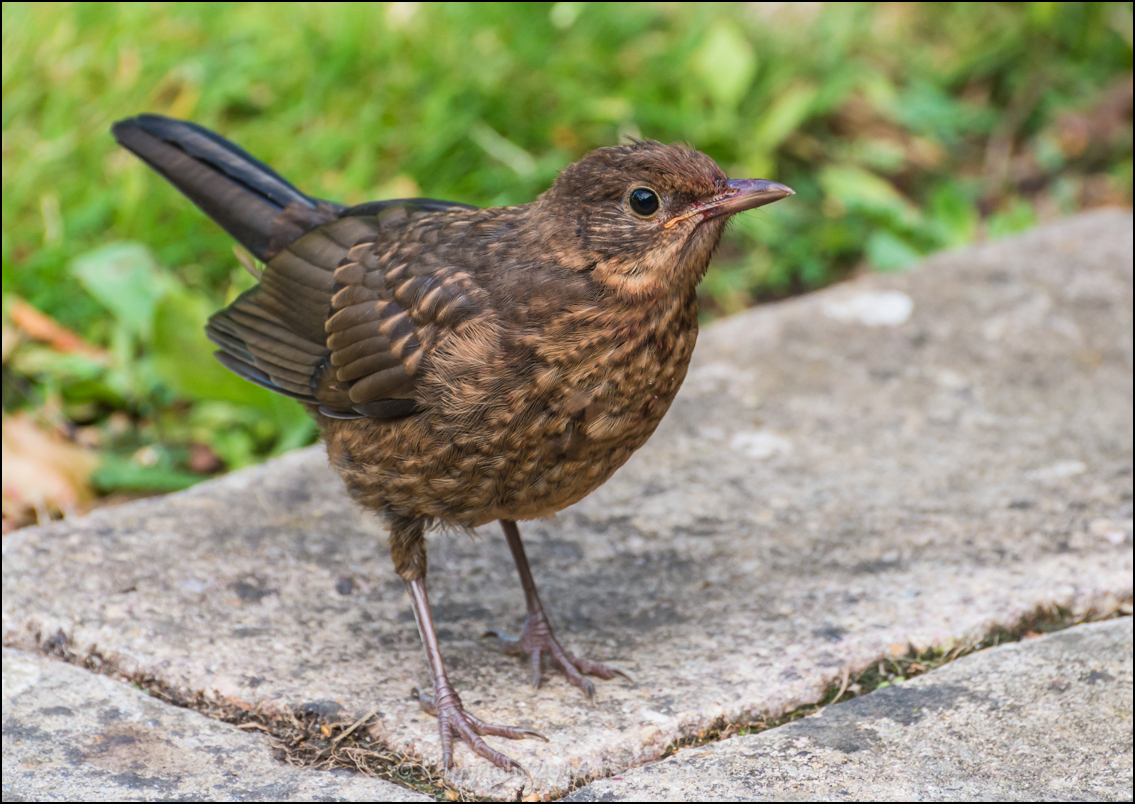 Bravery - August 2016
Closer and closer the youngster crept, showing no apparent fear.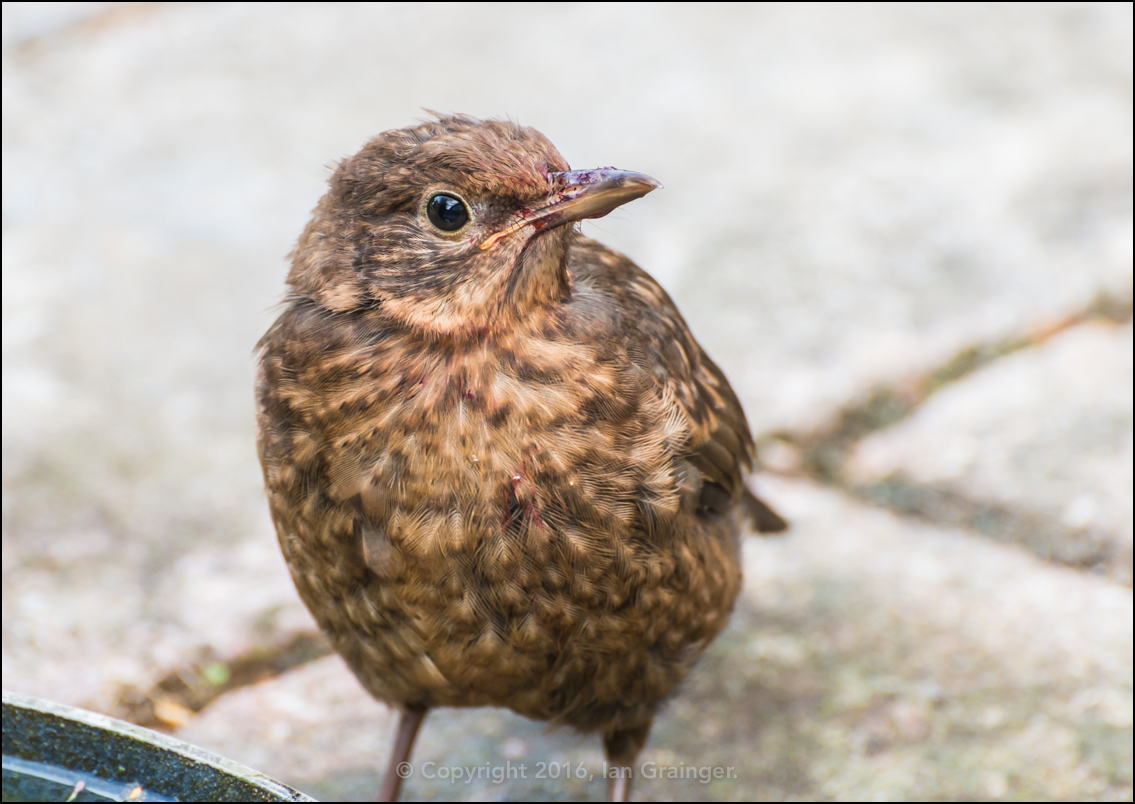 No Fear - August 2016
Eventually getting to within only a few feet of where I was sitting, in order to take a drink from an old frying pan full of water.
Worried Parent - August 2016
Meanwhile, the parent looked on, worried about how close both he and his offspring were getting to me.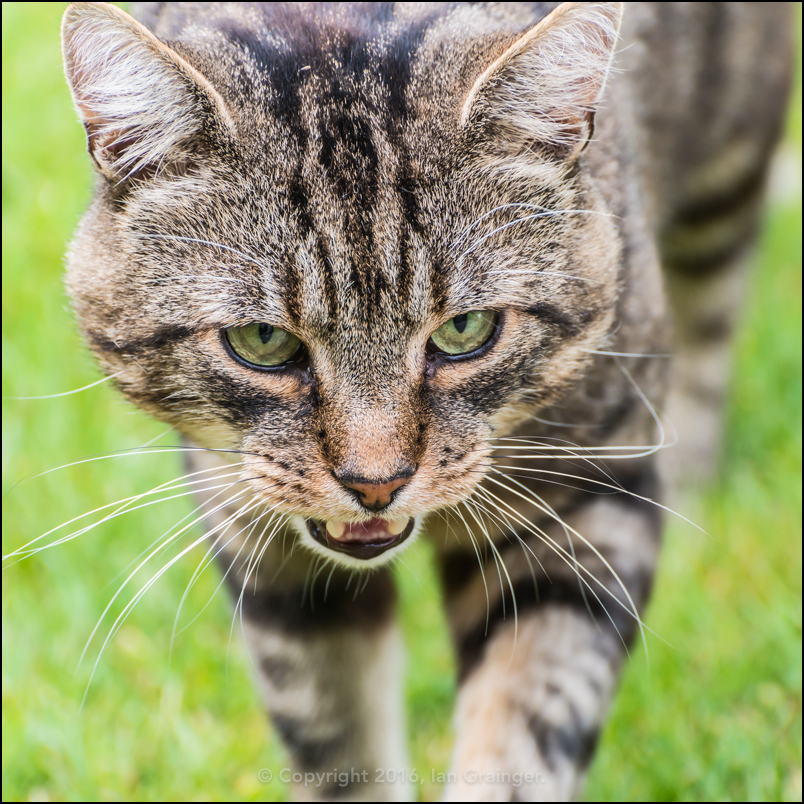 Prowler - August 2016
Obviously, they shouldn't have been worried about me, but rather than my furry photo companion, who is never far away while I'm taking pictures in his garden!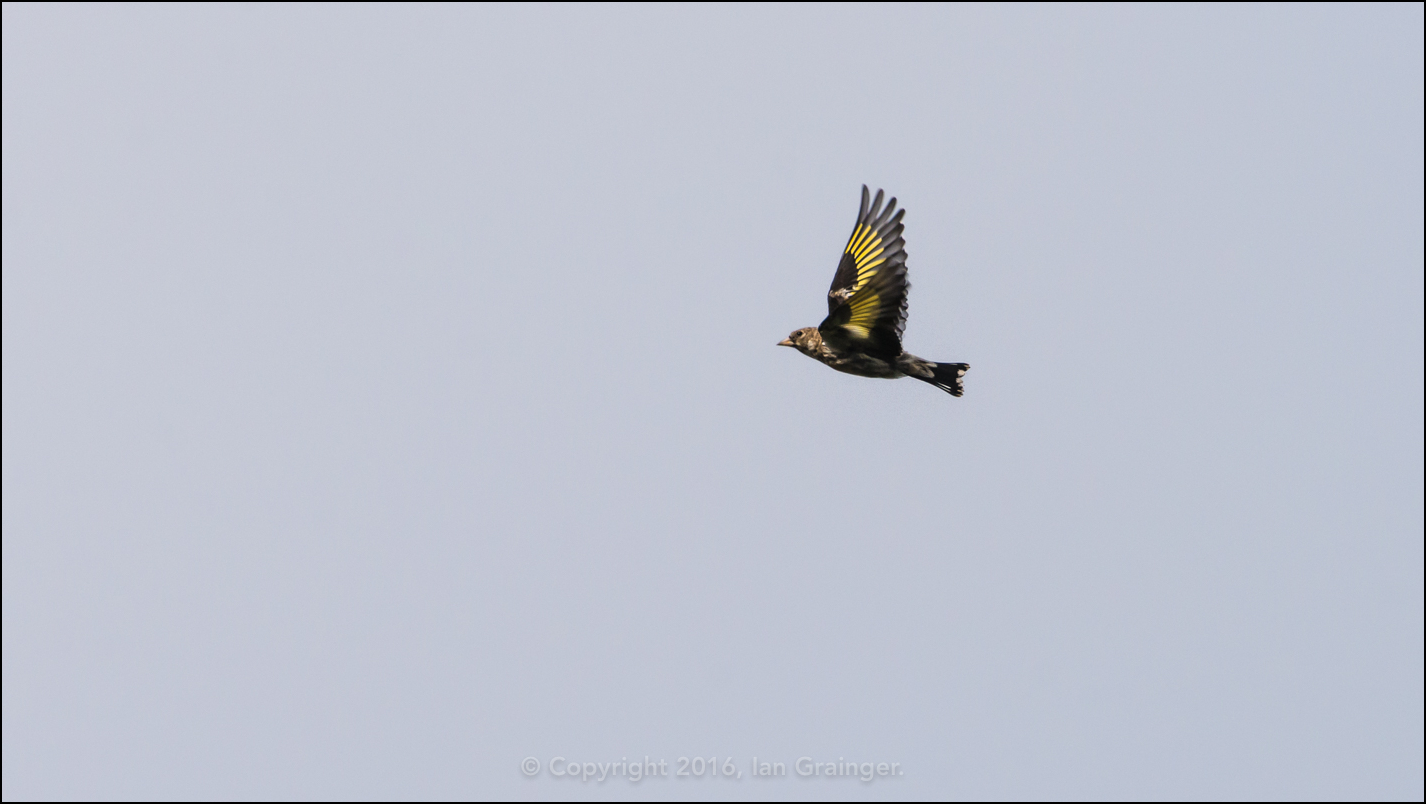 Flying Finch - August 2016
Overhead, the Goldfinches (Carduelis carduelis) were flitting from treetop to treetop, chirping away happily to anyone who would listen.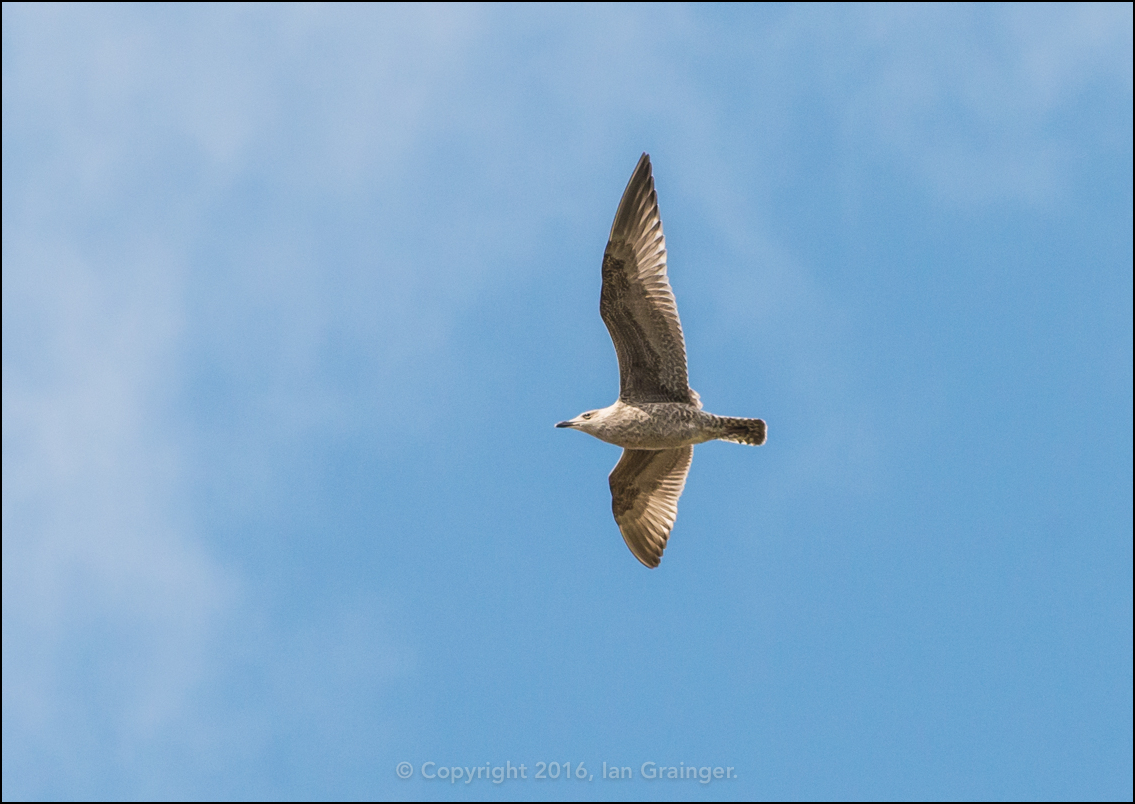 Gliding Gull - August 2016
The Gulls were gliding around, on the lookout for their Sunday lunch. It was all very pleasant and relaxing.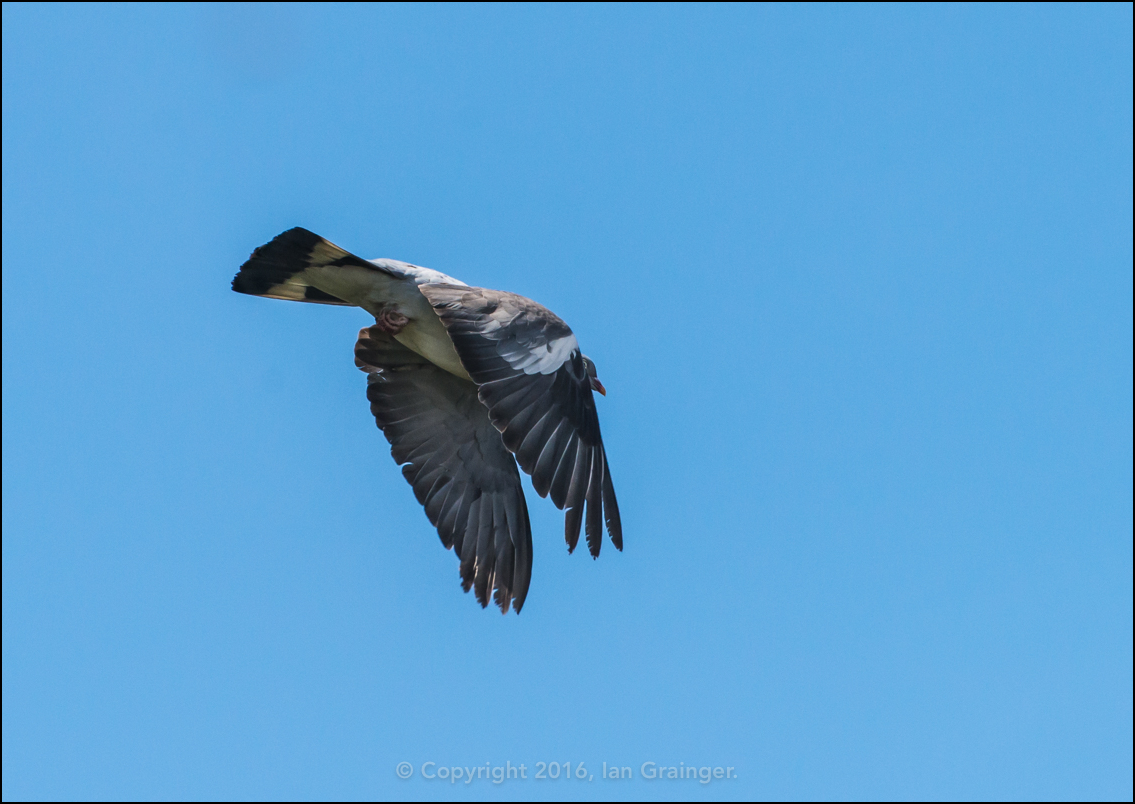 Woodpigeon Retreat - August 2016
That was until all hell broke loose, and the avian community seemed to scatter in every direction, making alarm calls as they went.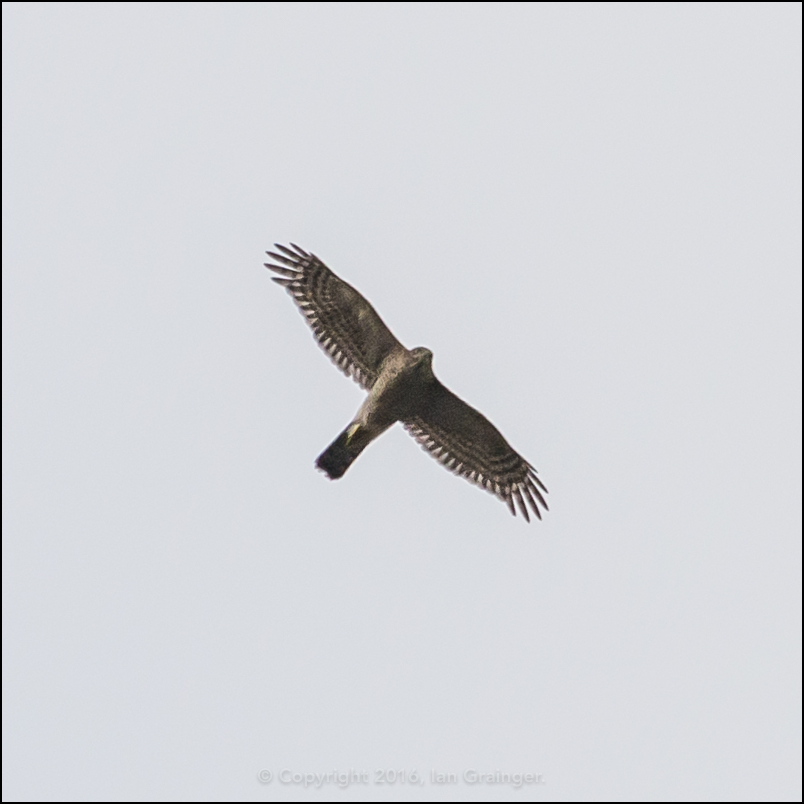 Flying Falcon - August 2016
The reason? A Peregrine Falcon (Falco peregrinus) was on the lookout for its next meal!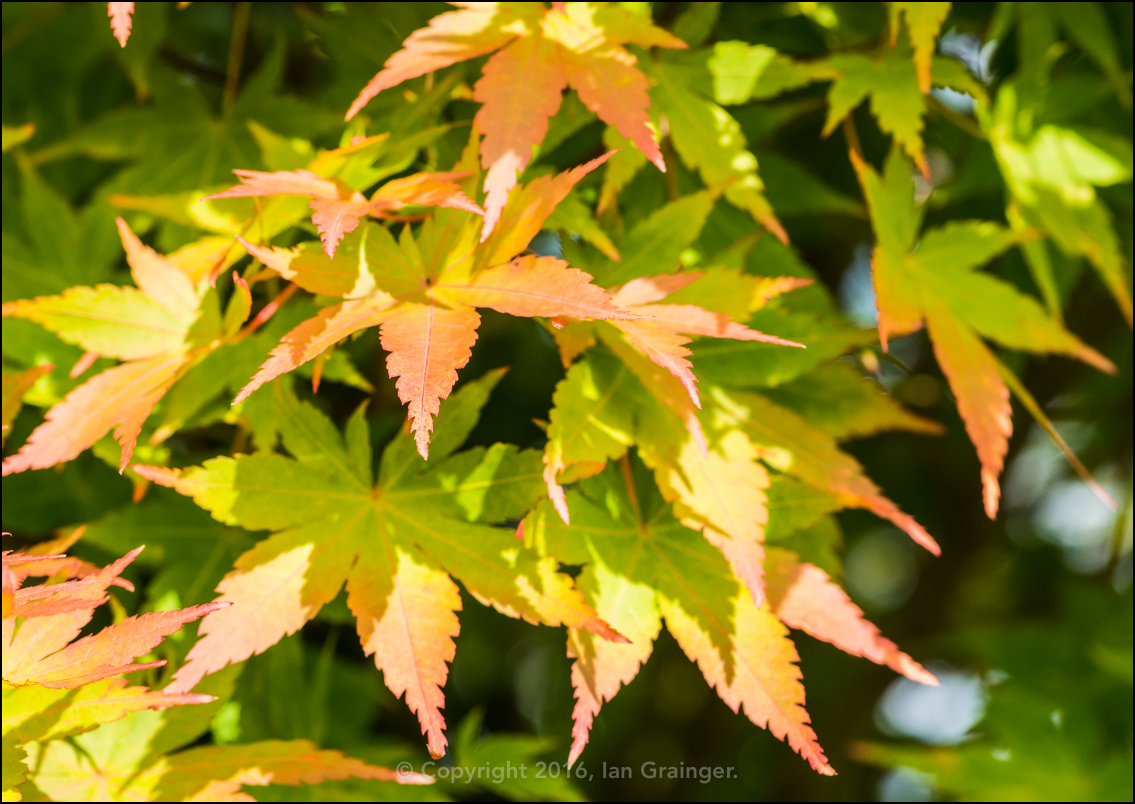 Changing Seasons - August 2016
With not many more flowers to come in dad's garden, there were more signs of autumn approaching. The Japanese Maple leaves were starting to change from their summer yellow to autumn brown...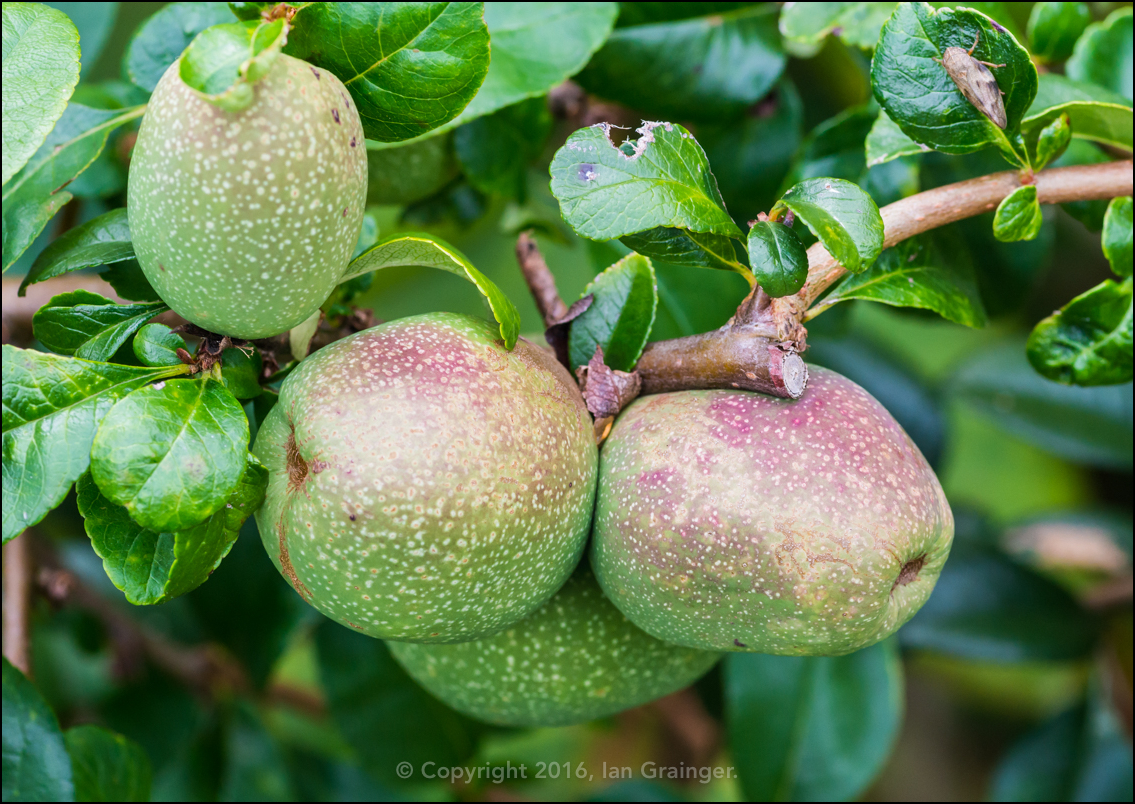 Quince - August 2016
...and the Quince bushes had started to produce their fruit.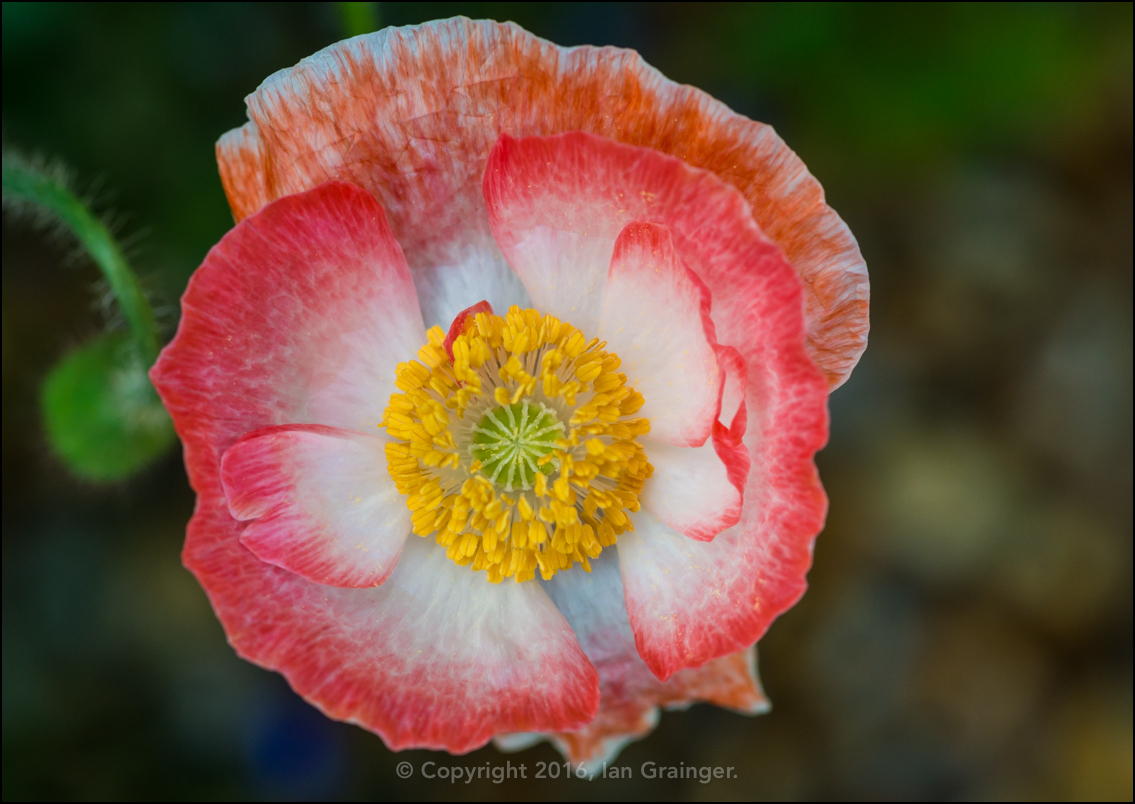 Pretty Poppy - August 2016
Back in my own garden, I had a few new bits of colour to look at. I grew this Poppy (Papaveraceae), a variety called 'Falling in Love', from seed. It has been extremely well named as I have absolutely fallen in love with it!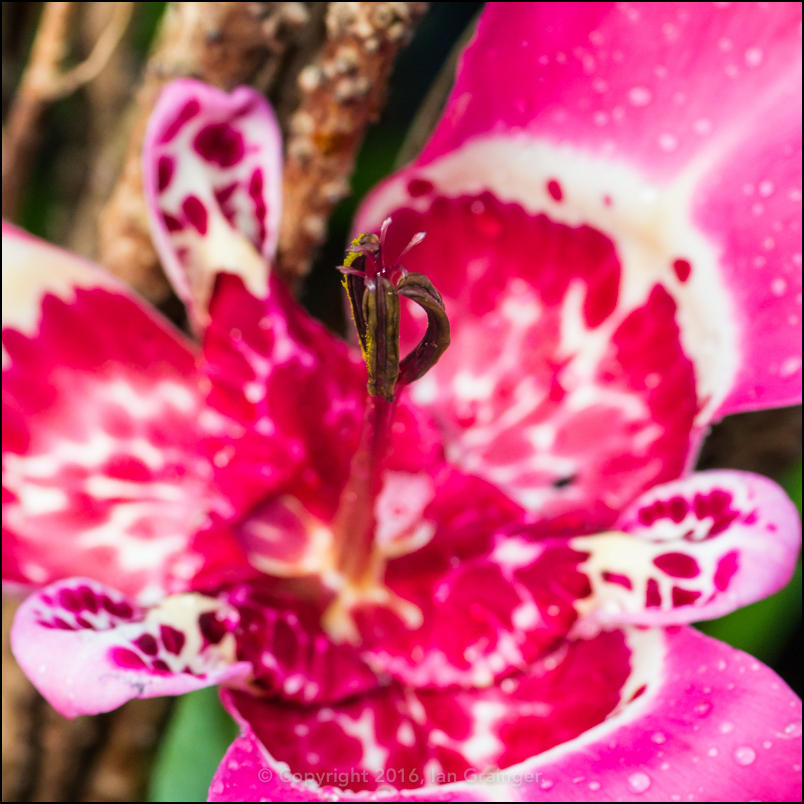 Floral Grappling Hook - August 2016
I also have a few Tiger Flowers (Tigridia pavonia) showing themselves, although a windy evening earlier in the week did for more than a few of them.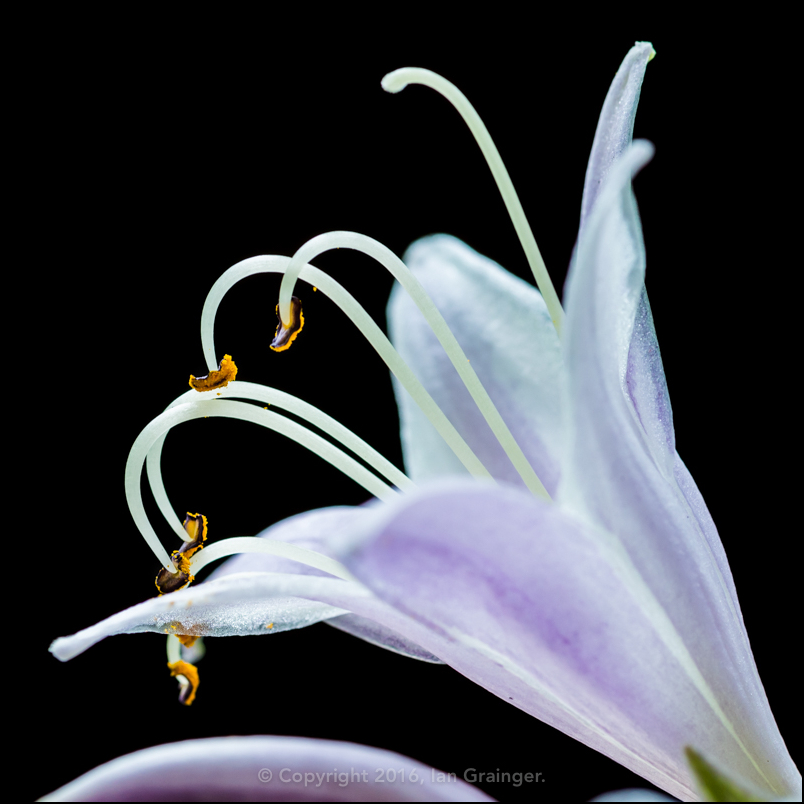 Hosta Stamen Fountain - August 2016
The wind also snapped off my final Hosta flower head of the year, although I managed to save it, and brought it indoors to take this shot.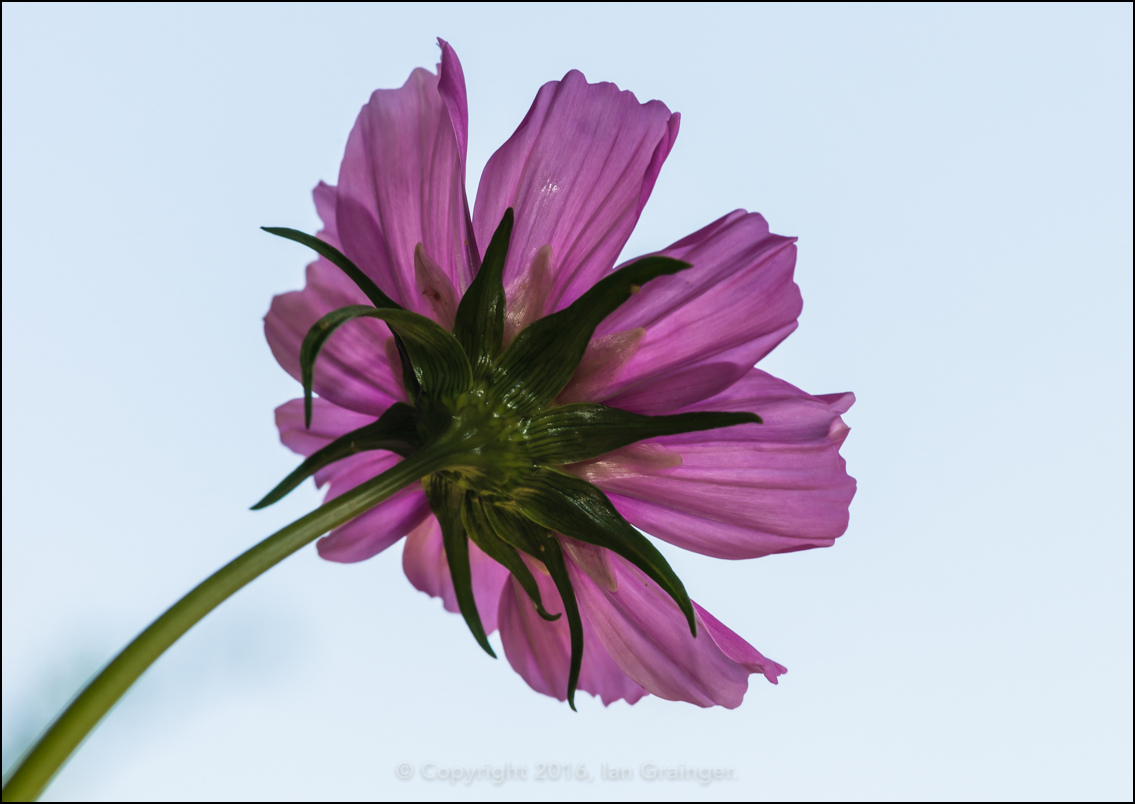 Cosmos Reverse - August 2016
Looking at the backs of flowers is something we don't seem to do very often, but I think it's interesting to get a different perspective on a flower, where they can look just as beautiful from a different angle.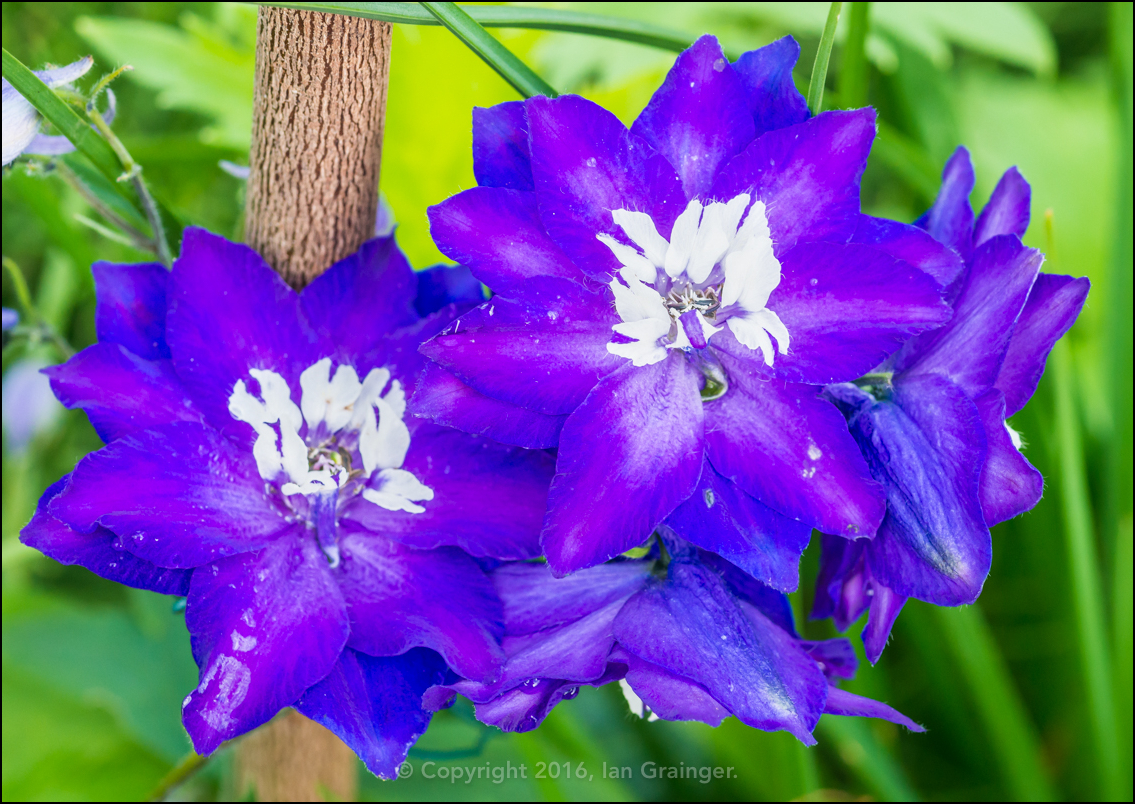 Delphinium Colour - August 2016
My late Delphiniums are putting on a marvellous display of colour, and I really love the combination of purple and blue of this one.
Twirling Cosmos - August 2016
Finally, my Cosmos 'Bright Lights' are still putting on a wonderful display, as can be seen from this specimen that seems to be twirling and dancing in the sunshine.
So, this week I went for Speckled Wood as my Image of the Week, mainly because I really like the photograph, but also because it's the first one I managed to get a decent shot of this year...