Blooming Quince - December 2016
My final article of 2016 sees the first signs of spring beginning to show themselves.
In fact this particular Quince (Chaenomeles) bloom was well ahead of the game, as well as its fellow buds, and had opened during a particularly mild spell this Christmas.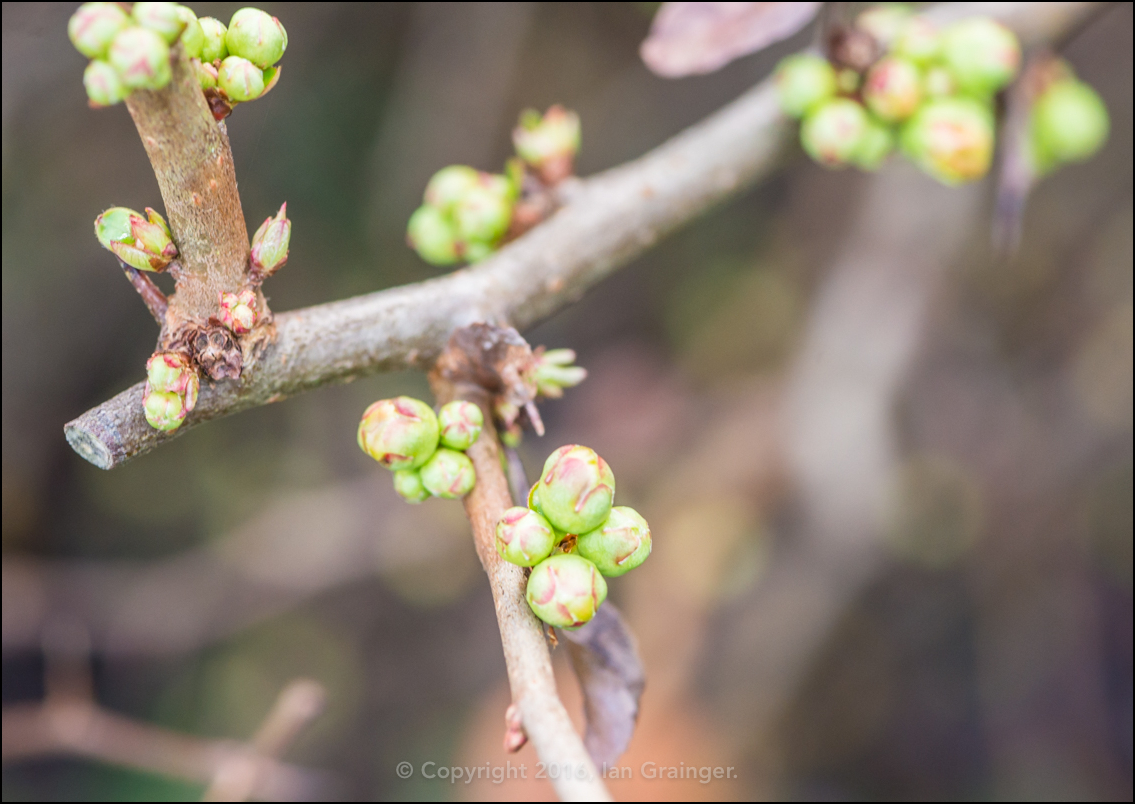 Budding Quince - December 2016
As already mentioned, the rest of the Quince flower buds seemed to be waiting until next year to unleash their pretty petals.
Budding Rhododendron - December 2016
The Rhododendron bushes were beginning to show their spring potential...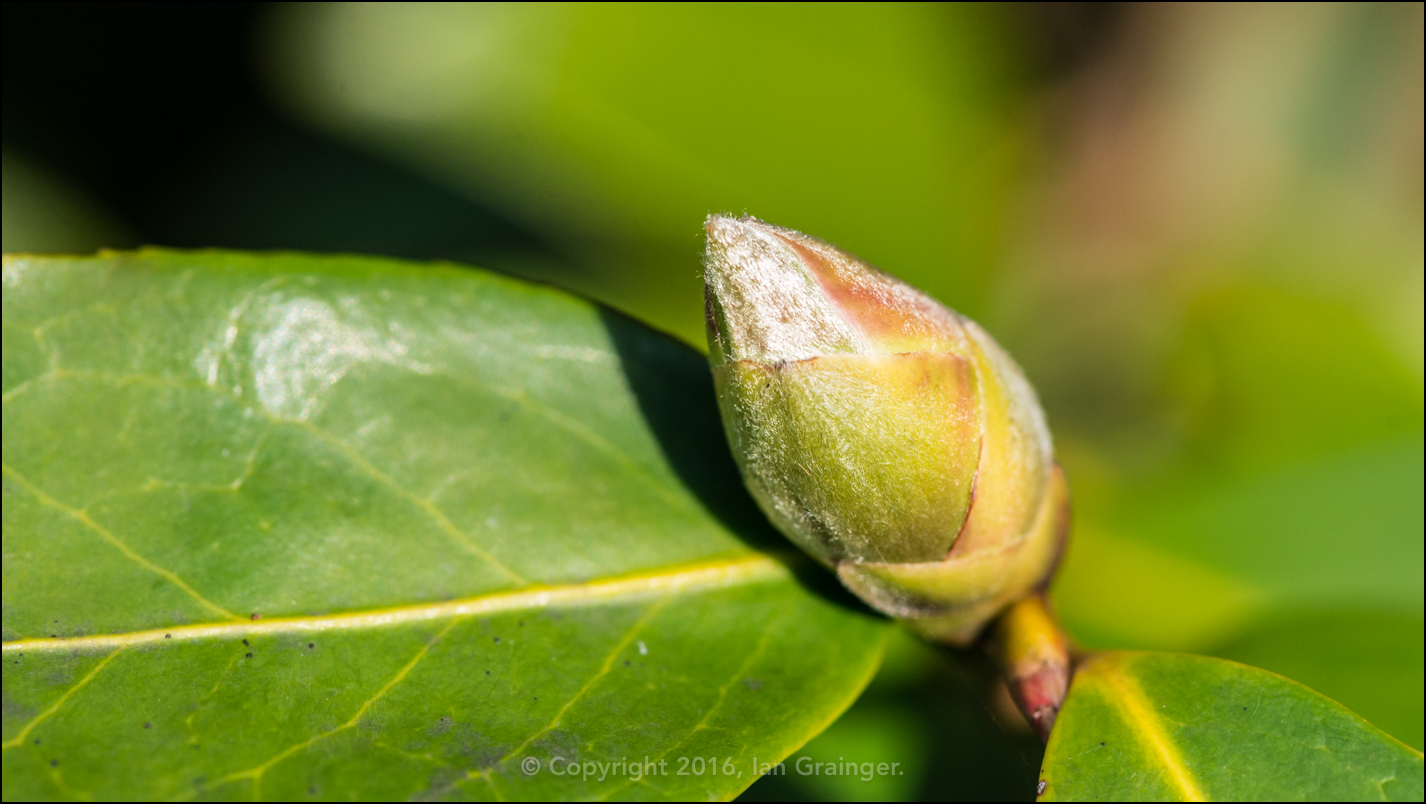 Budding Camellia - December 2016
...as was the Camellia bush, which flowered for such a long time earlier this year.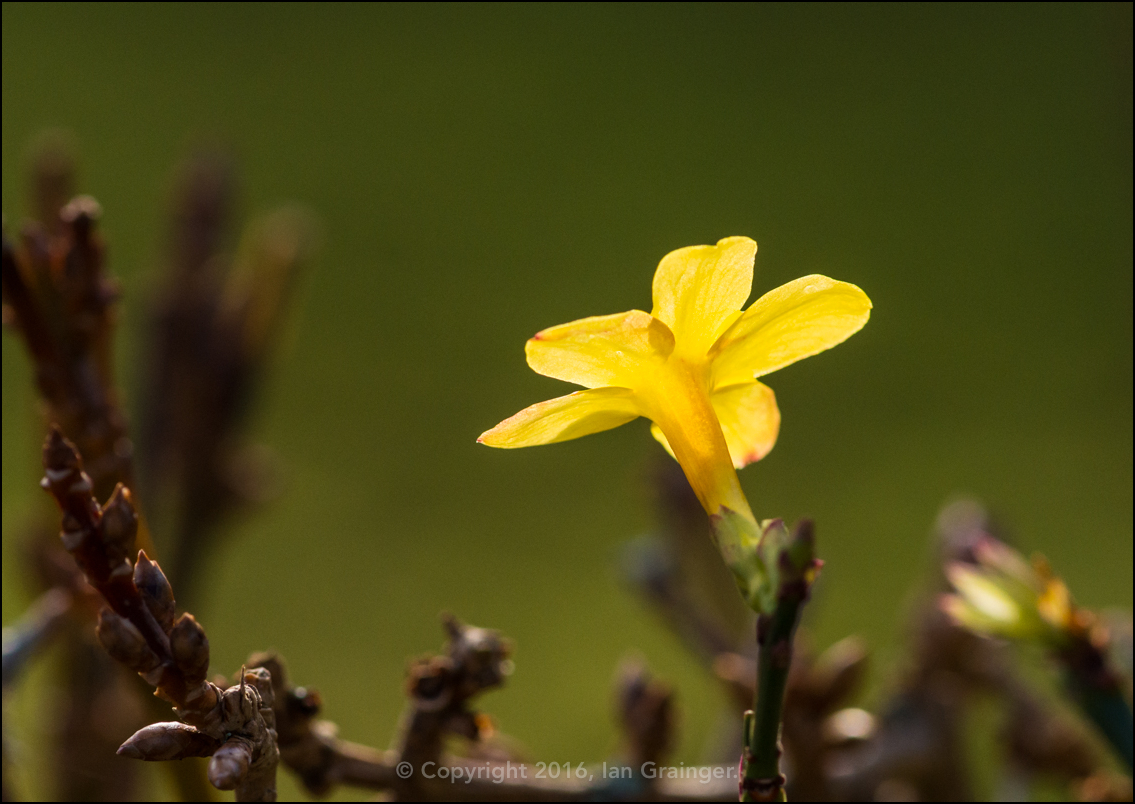 Winter Glow - December 2016
The Winter Jasmine (Jasminum nudiflorum) was still continuing its beautiful display, lighting up a hedge when the sun shined.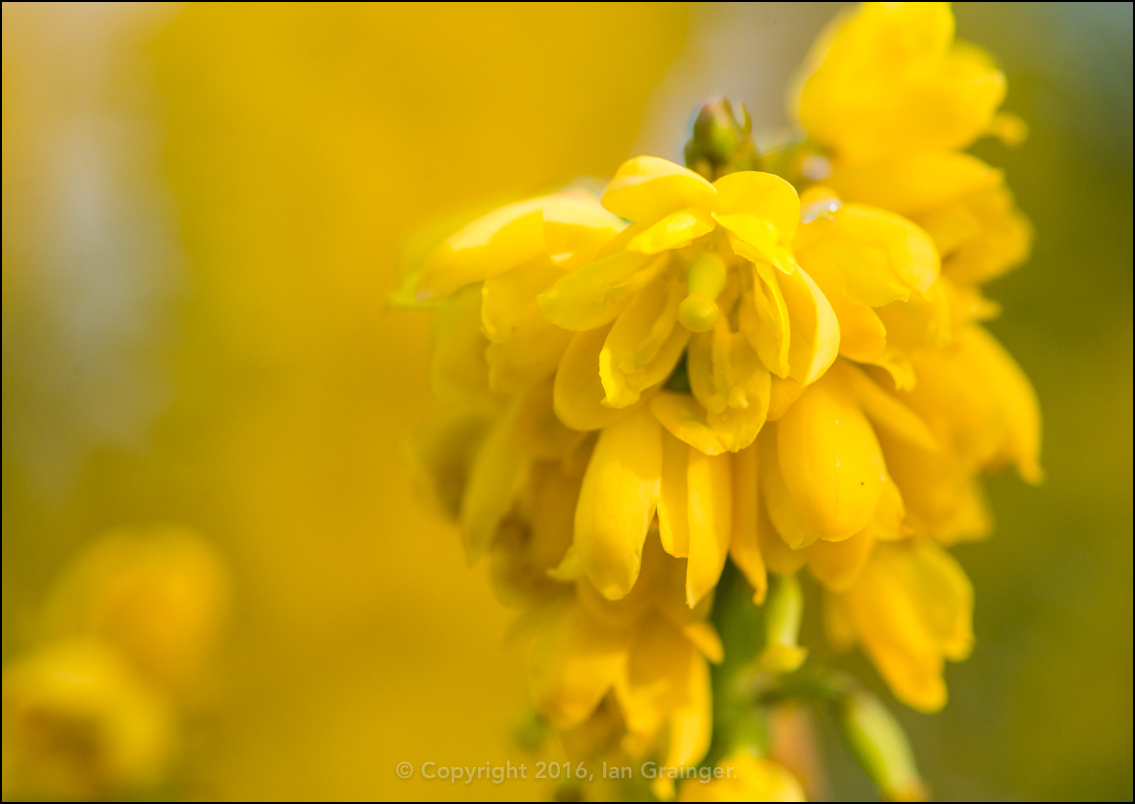 Mahonia Japonica - December 2016
The Mahonia japonica bush also continued to put on a marvellous show of blossom, with most of its flower buds now open.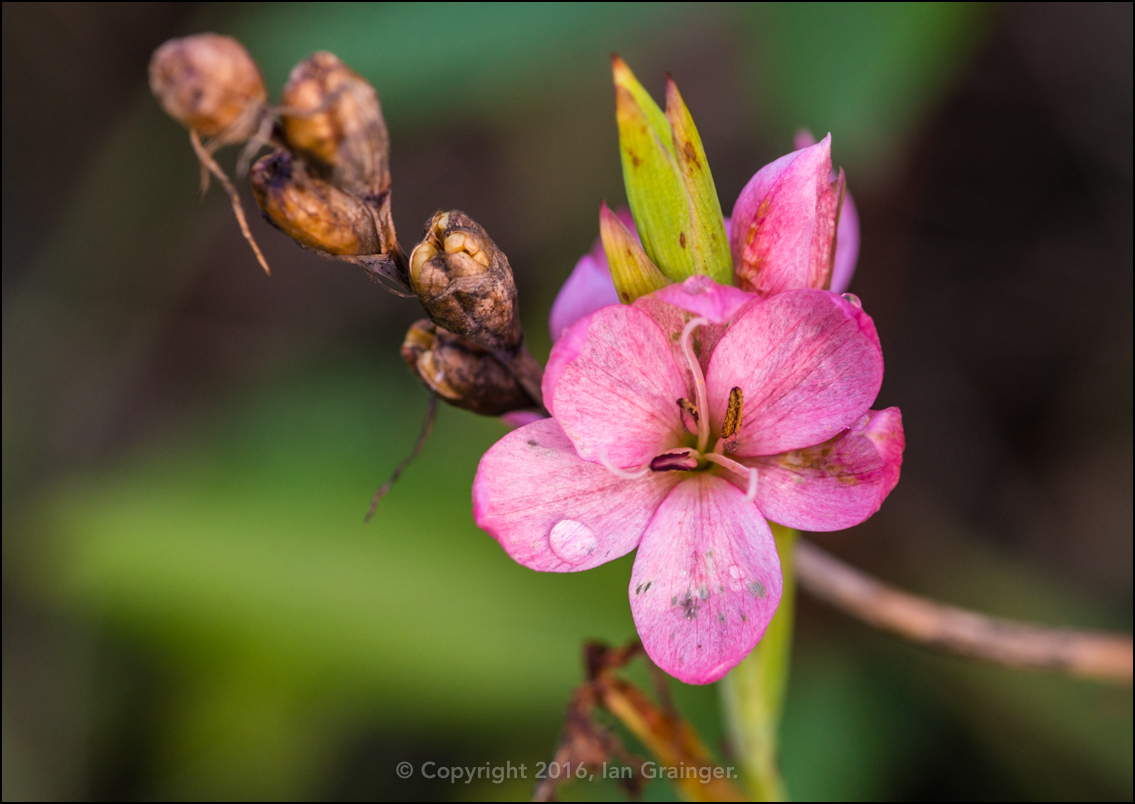 Continuing Lily - December 2016
As mentioned quite a few times, the River Lilies (Hesperantha coccinea) continue to surprise me by continuing to flower long after they should have finished.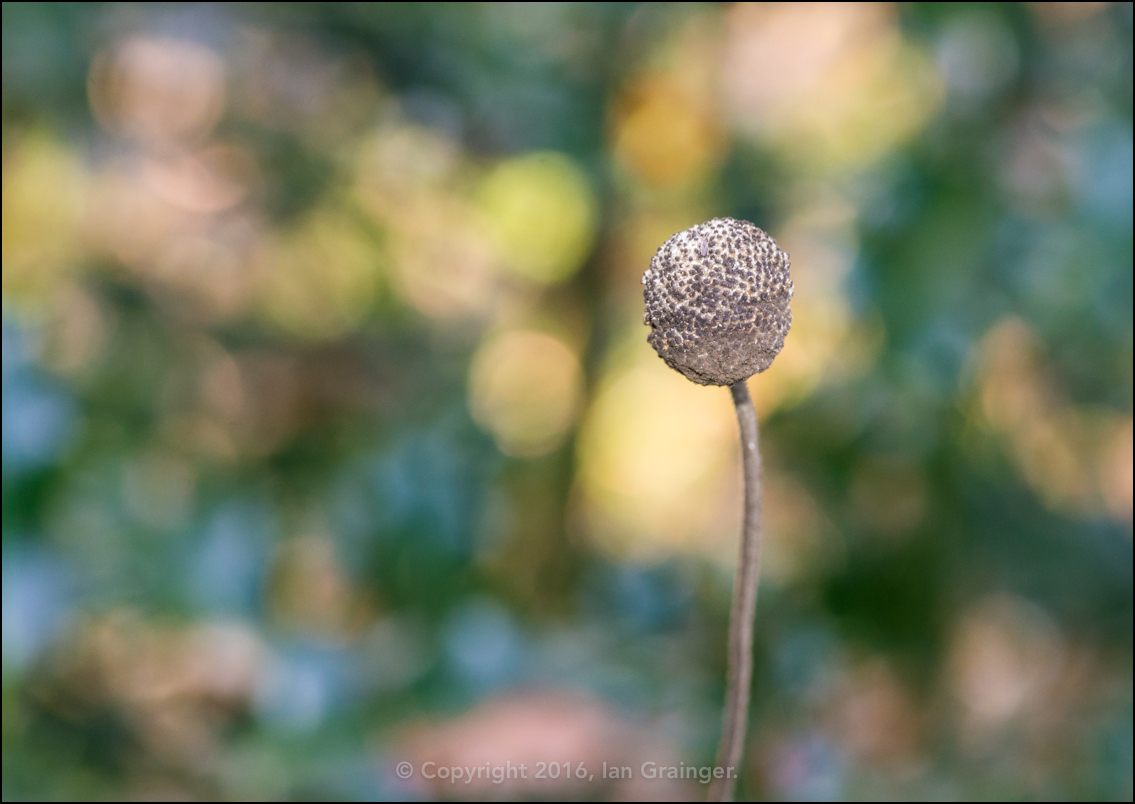 Anemone Seeds - December 2016
The Japanese Anemone (Anemone hupehensis) are just about ready to release their seeds from these small golf ball like seed heads.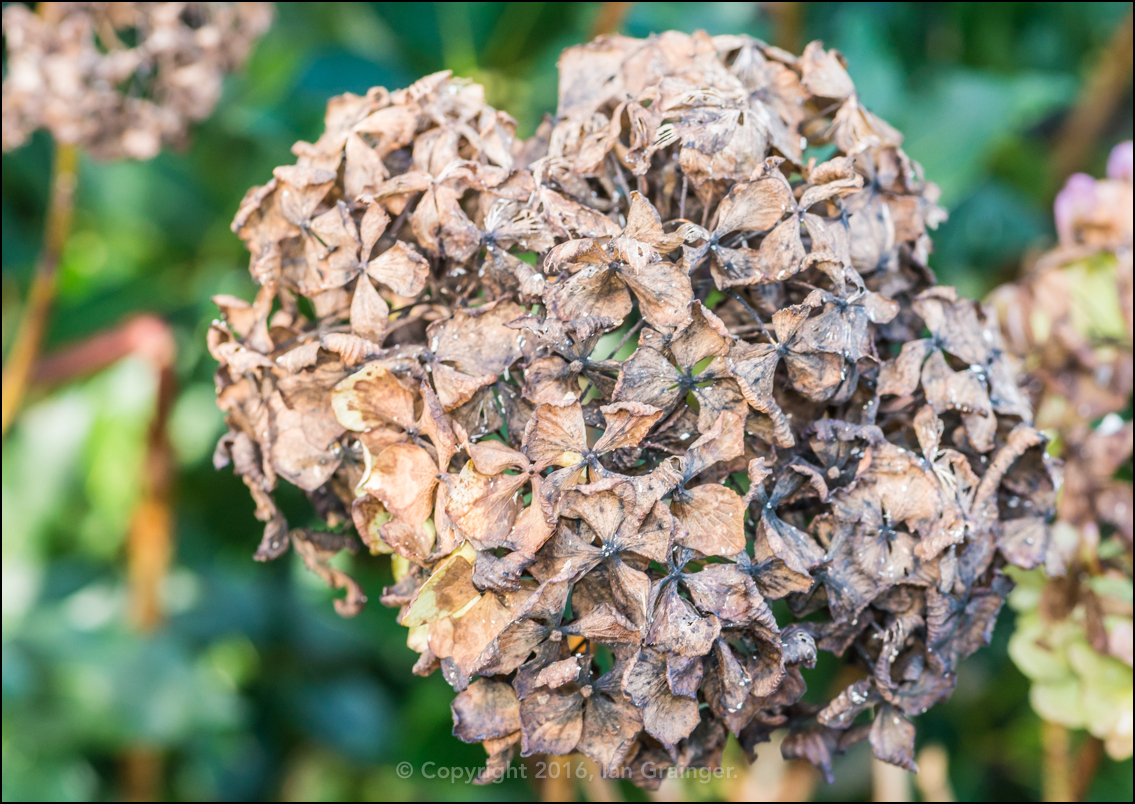 Mophead Hydrangea - December 2016
The Mophead Hydrangeas (Hydrangea macrophylla) were fading away gracefully...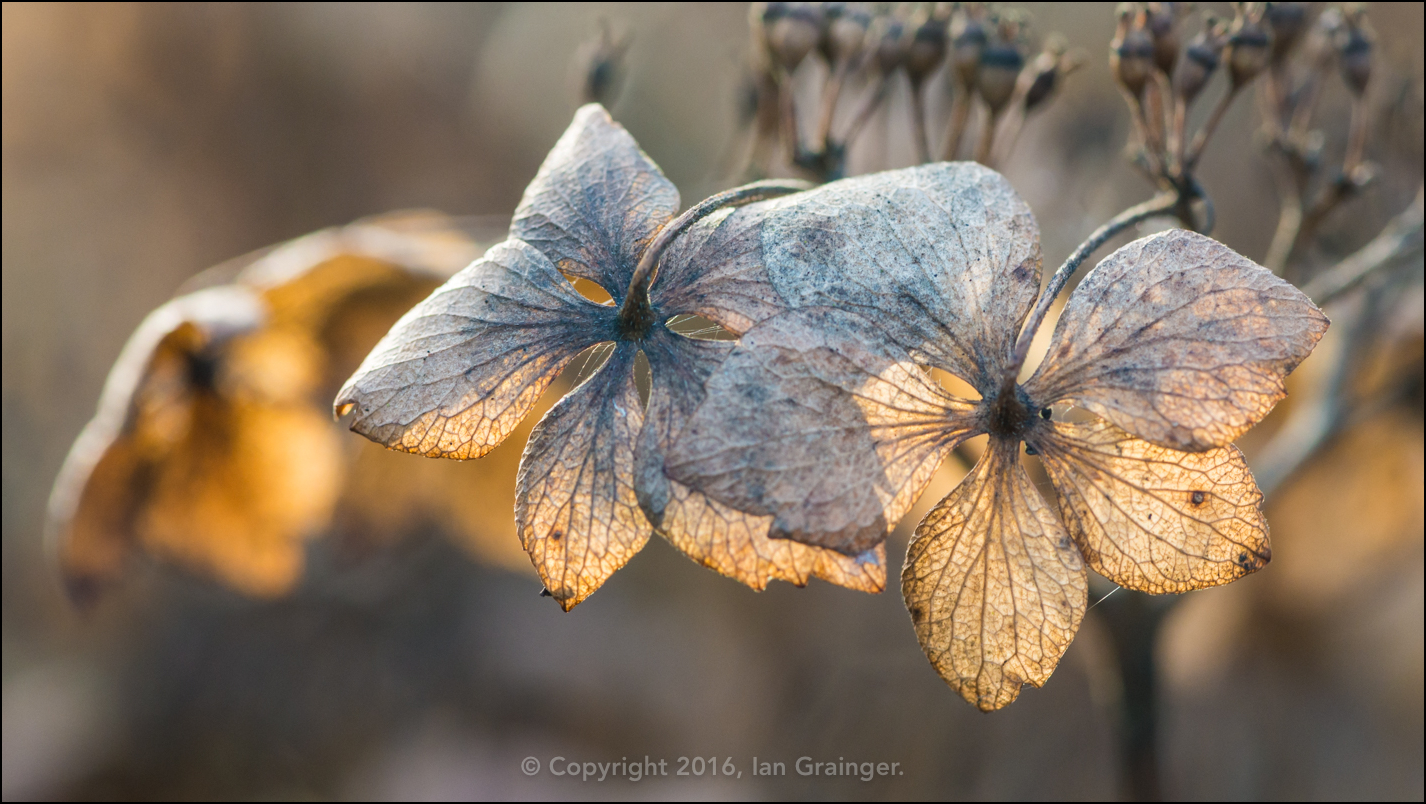 Glowing Lacecap - December 2016
...as were the Lacecap Hydrangeas...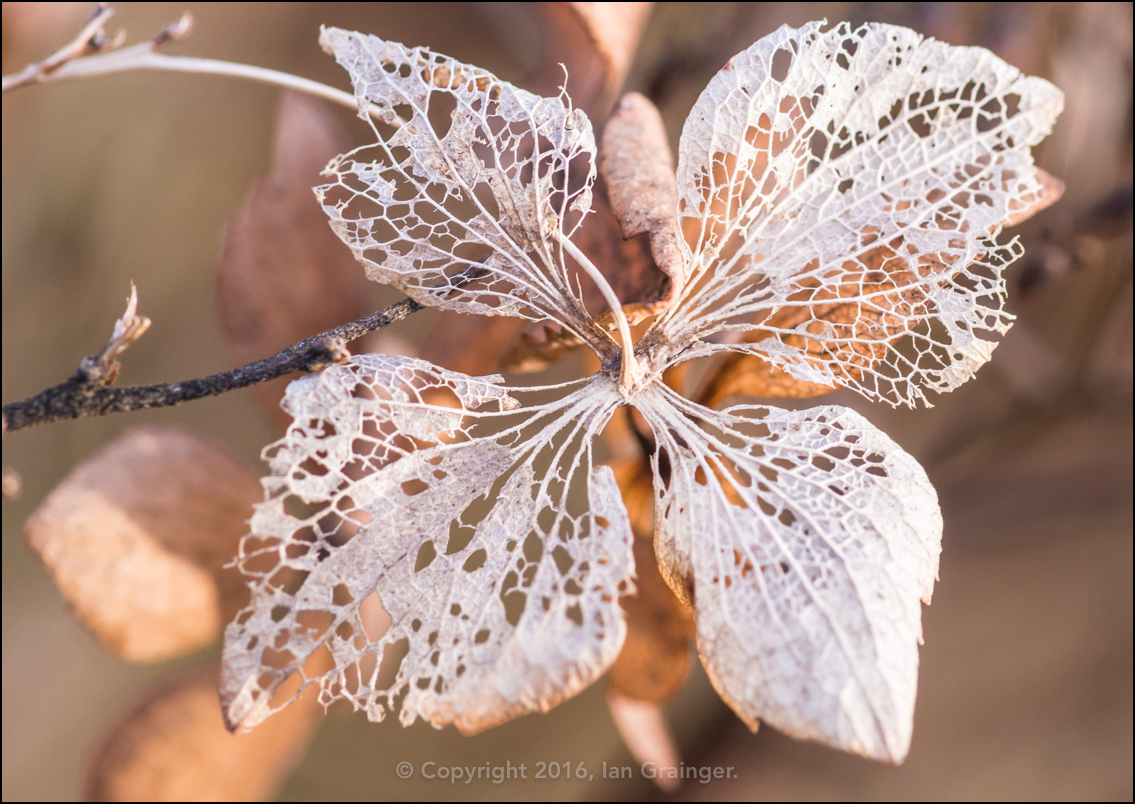 Skeletal Lacecap - December 2016
...which were turning into skeletons of their former selves.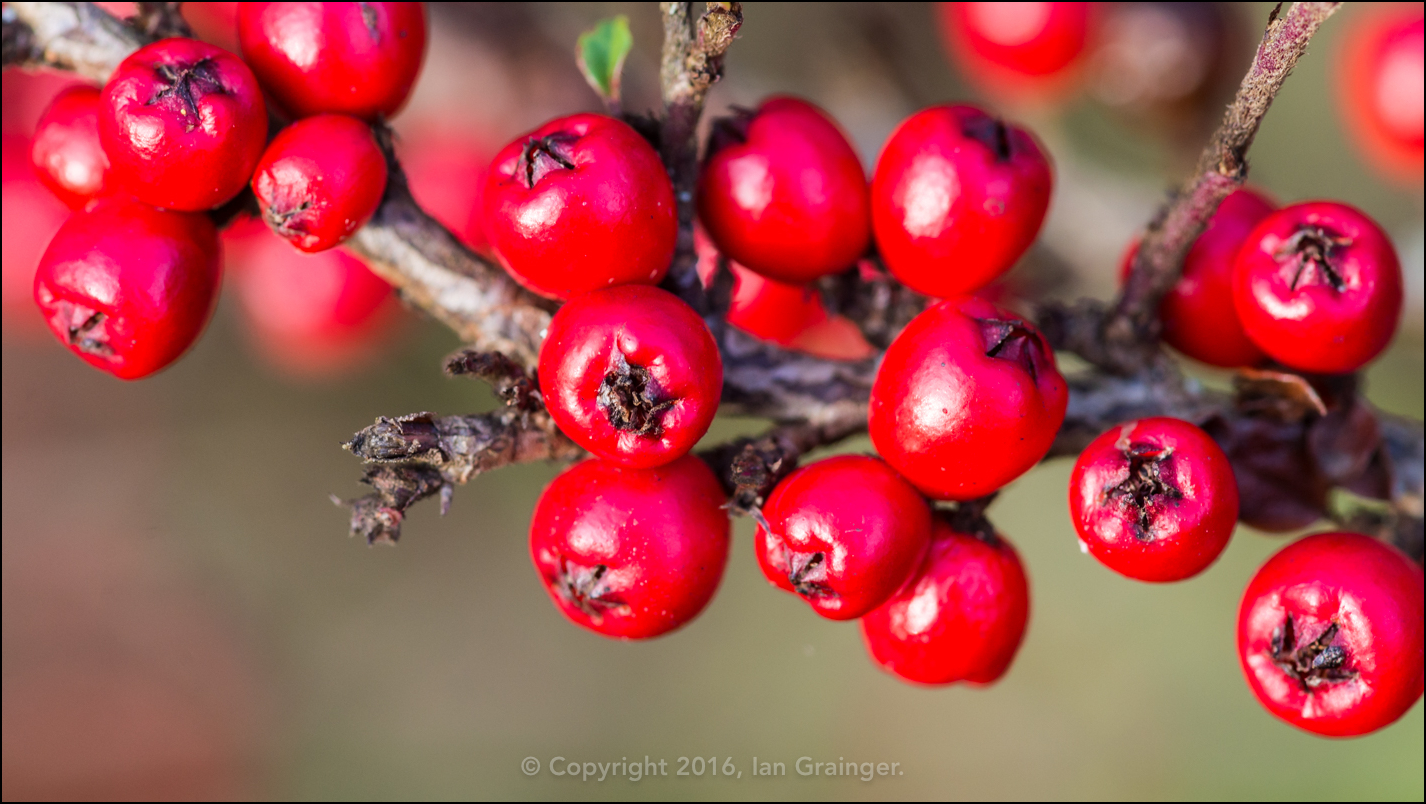 Cotoneaster Red - December 2016
As it had remained quite warm, the birds had resisted taking the berries from the Cotoneaster bushes...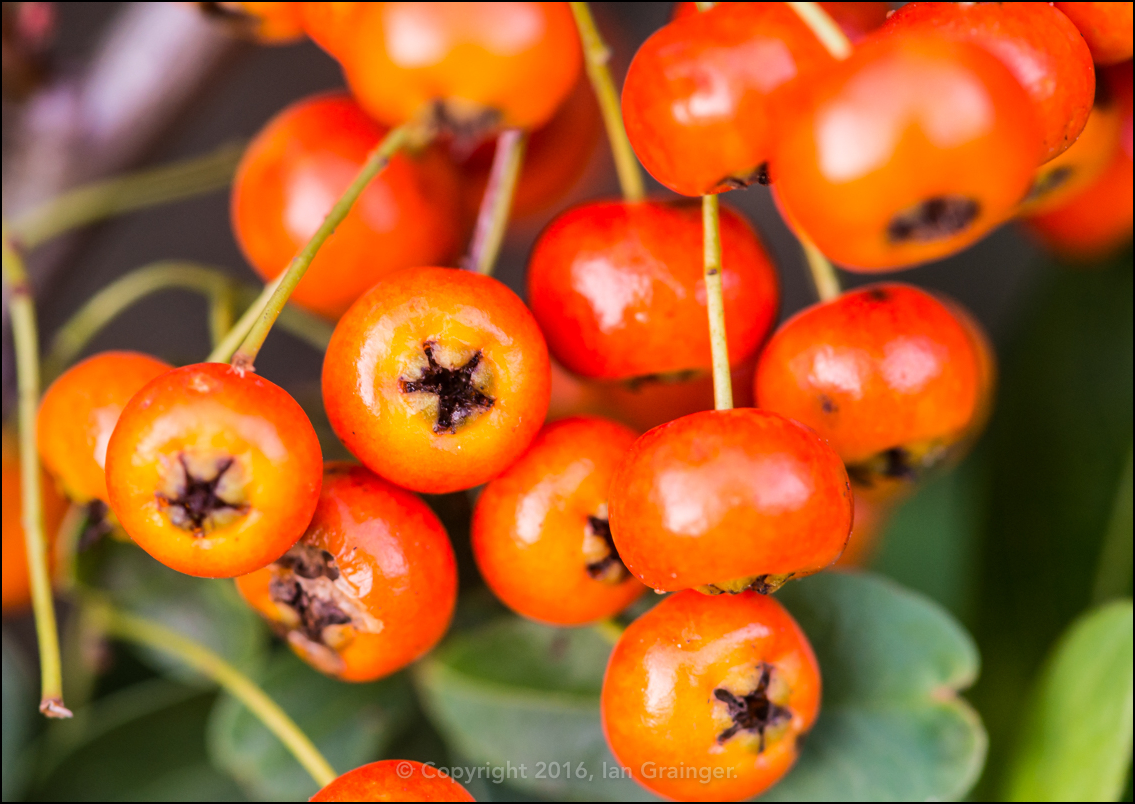 Pyracantha Orange - December 2016
...and the Pyracantha bushes, although as I write this, there is a heavy frost, so I don't expect them to last much longer.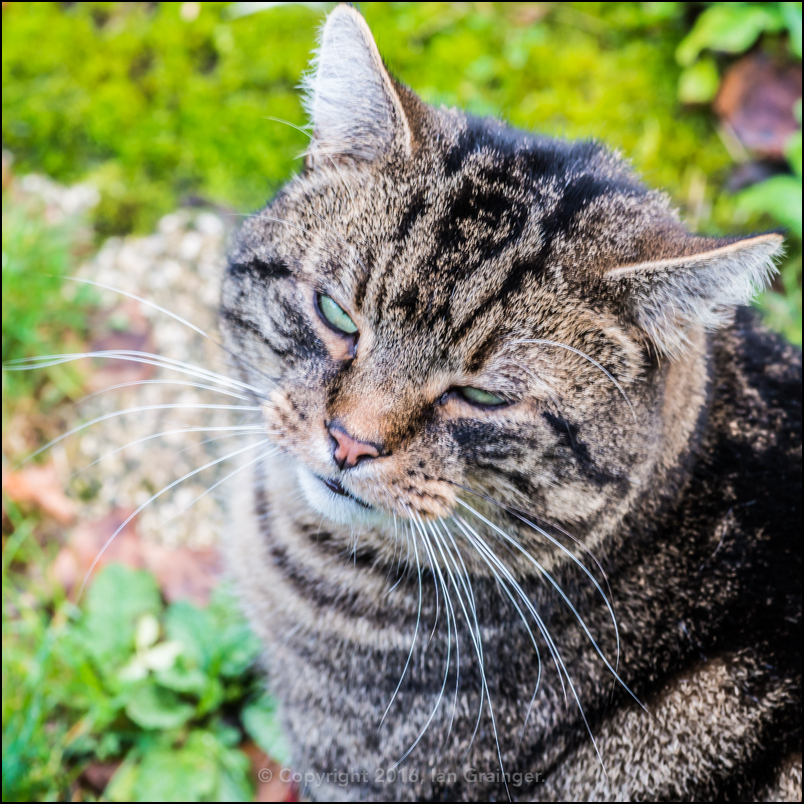 Hopeful Tabby - December 2016
My furry photo companion was very attentive this week, as I spent a few days at dad's for Christmas. He followed me literally everywhere! Whether it be taking photos in the garden, sitting watching television, or going to bed, he wanted to be my constant companion. I was very tempted to bring him home with me!
So, this week I chose Blooming Quince as my Image of the Week, simply because it was the prettiest bloom in an otherwise dull looking winter garden...