Sunset 2016 - December 2016
The sun has set on another year, so that means it's time to wish everyone a very Happy New Year, and to welcome you all to 2017!
Last year seems to have whizzed by so quickly that I don't seem to have had time to fulfil many of last year's photographic New Year resolutions.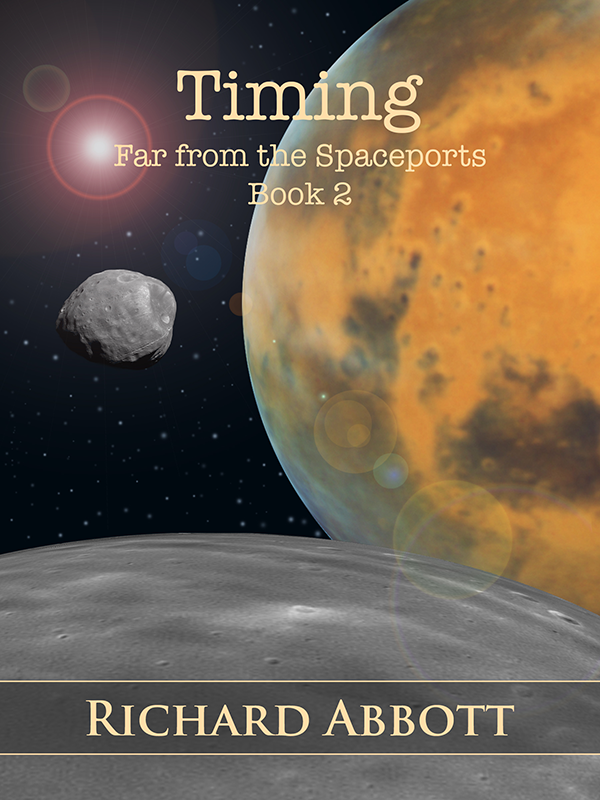 Timing Book Cover
However, one project that did get off the ground was another book cover collaboration with friend and author Richard Abbott. This time it was for another science fiction novel called Timing, a story set near the red planet of Mars.
I hope that our collaborations will continue this year...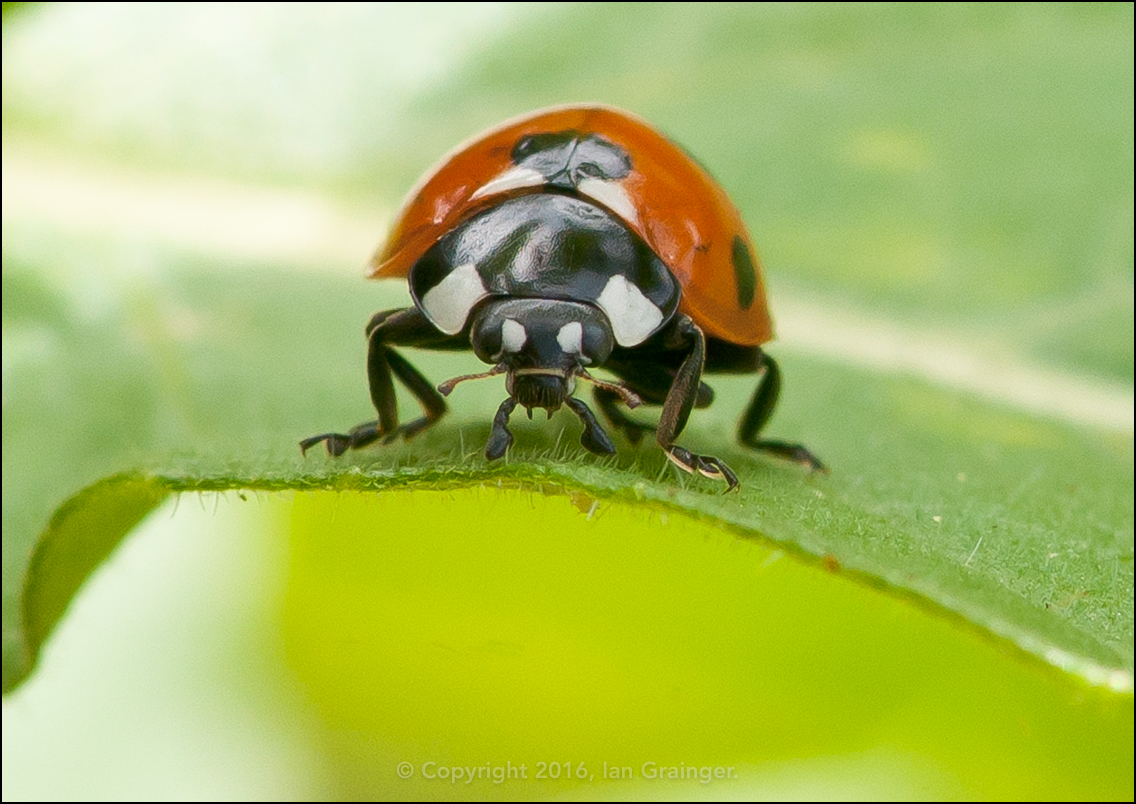 Insect Safari
So what else is in the pipeline? Well, I'm sure I've mentioned it before, but I have an ambition to write a book about insect photography! It will explain photographic technique, equipment to use and subject discovery. I want to use only the best of my images and am beginning to realise that it will take a lot longer to achieve than I originally thought. I've already begun earmarking images, and have started taking copious notes when I take new contenders, but it's a slow process, and I'll need many more images to achieve my objective.
However, as a stopgap measure, last year I decided to write a short tutorial, which I entitled Insect Safari, and which includes some of the information I've already compiled.
This year I hope to continue growing my library of suitable images, and will start planning various chapters, as well as making a basic outline for the book.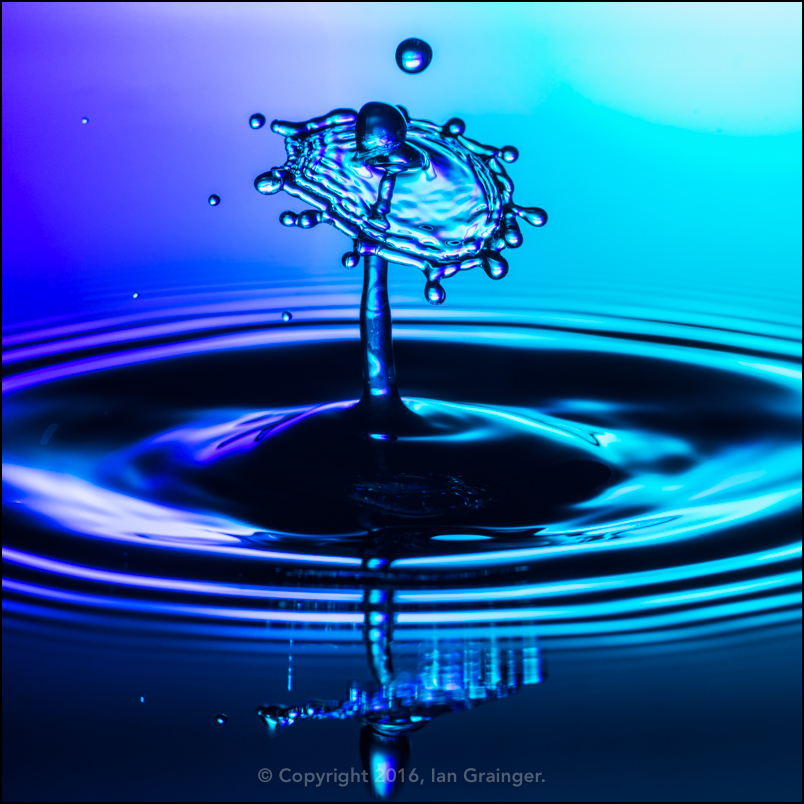 Water Drop Collision
One area of photography I wanted to revisit last year was the high speed photography world of water drop collisions.
In 2013 I compiled quite a number of collision images, and I was keen to both improve my technique, and produce different kinds of collision images. Unfortunately I never got around to setting up my high speed photography rig, so didn't get started.
However, I did write an article at the beginning of last year, about the different forms of collisions previously captured. I had intended it to whet (sorry) my appetite, but time constraints didn't permit the project to get going.
Water drop collision photography is definitely something I'd still like to revisit during 2017.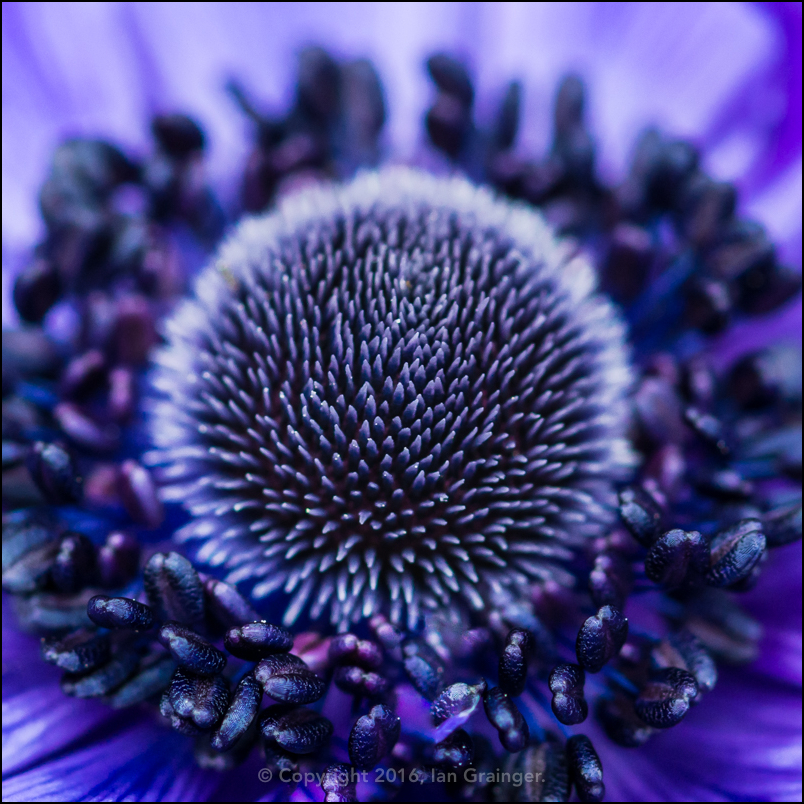 Blue Anemone Centre
Of course, my main photographic output has remained producing images for stock photography libraries, which I enjoy doing very much. It doesn't hurt that they generate a small amount of revenue either, which is usually ploughed back into photography equipment!
Finally, I'd like to thank everyone who reads my blog, and wish you all health and happiness in the New Year.
All the best from Ian.