Bee Leaving - July 2016
We finally had a week that was more befitting for British summertime, where it was actually more like summer than winter.
The warm sunshine brought with it a plethora of flora and fauna activity, which I'll give you a peek of in this week's article.
First off, the Bumblebees (Bombus) were out in force, and were particularly enamoured with the Wild Roses growing in my dad's garden.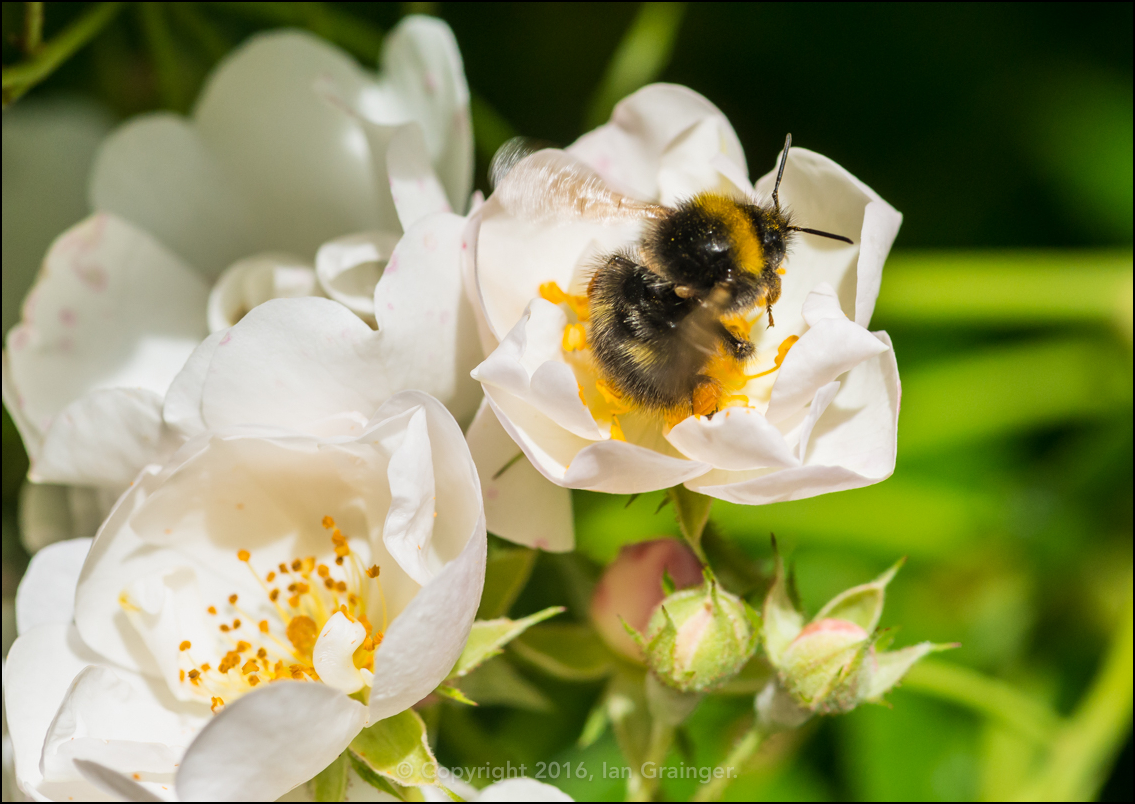 Wild About Roses - July 2016
This one had decided to take a climb inside one of the flowers, to explore the pollen filled centre.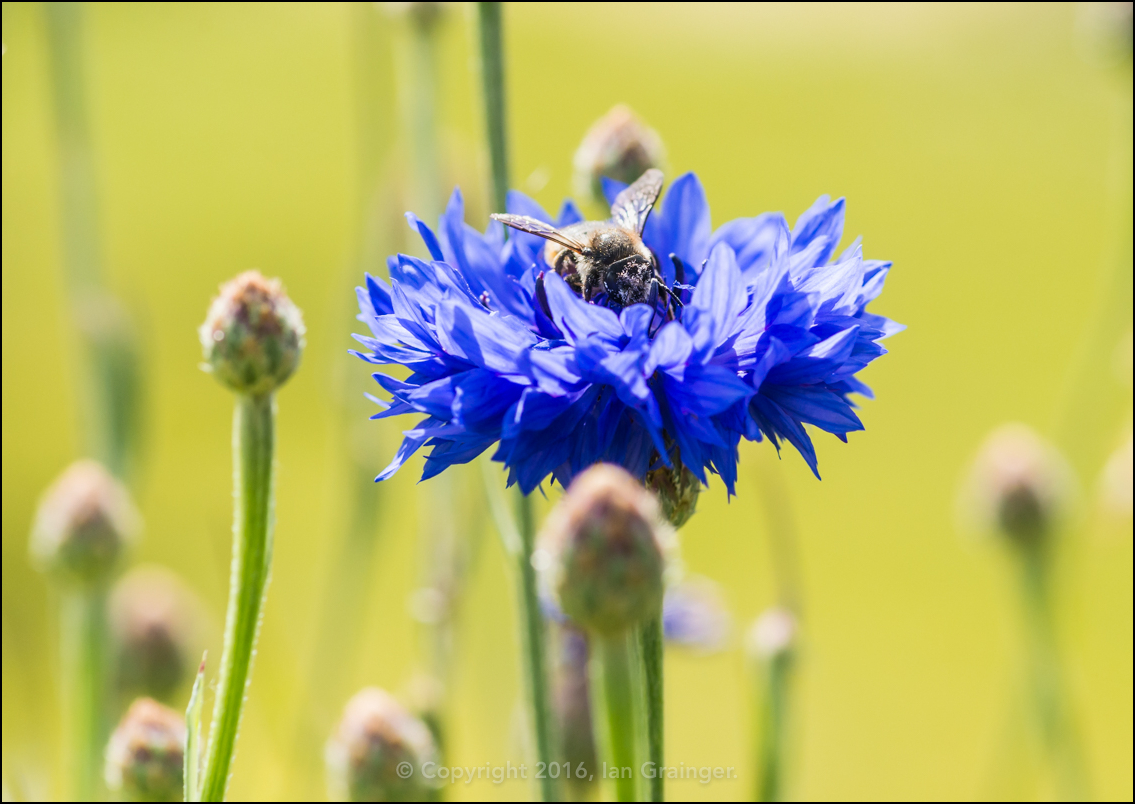 Cornflower Visitor - July 2016
There were lots of these little Bees too, and this one had decided to nestle in the centre of a lovely blue Cornflower (Centaurea cyanus)
Small but Deadly - July 2016
There were also lots and lots of these tiny assassins about! The Crab Spider (Misumena vatia) will take on prey twice or even three times its size.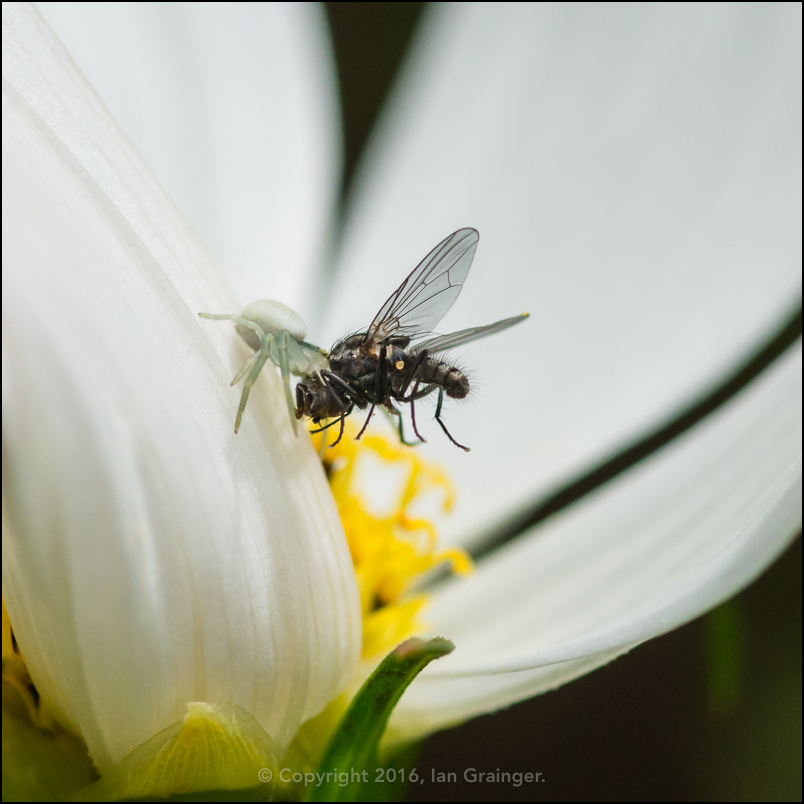 Small but Powerful - July 2016
This one was carrying its lunch off to a quieter spot, out of the reach of the nosy photographers lens.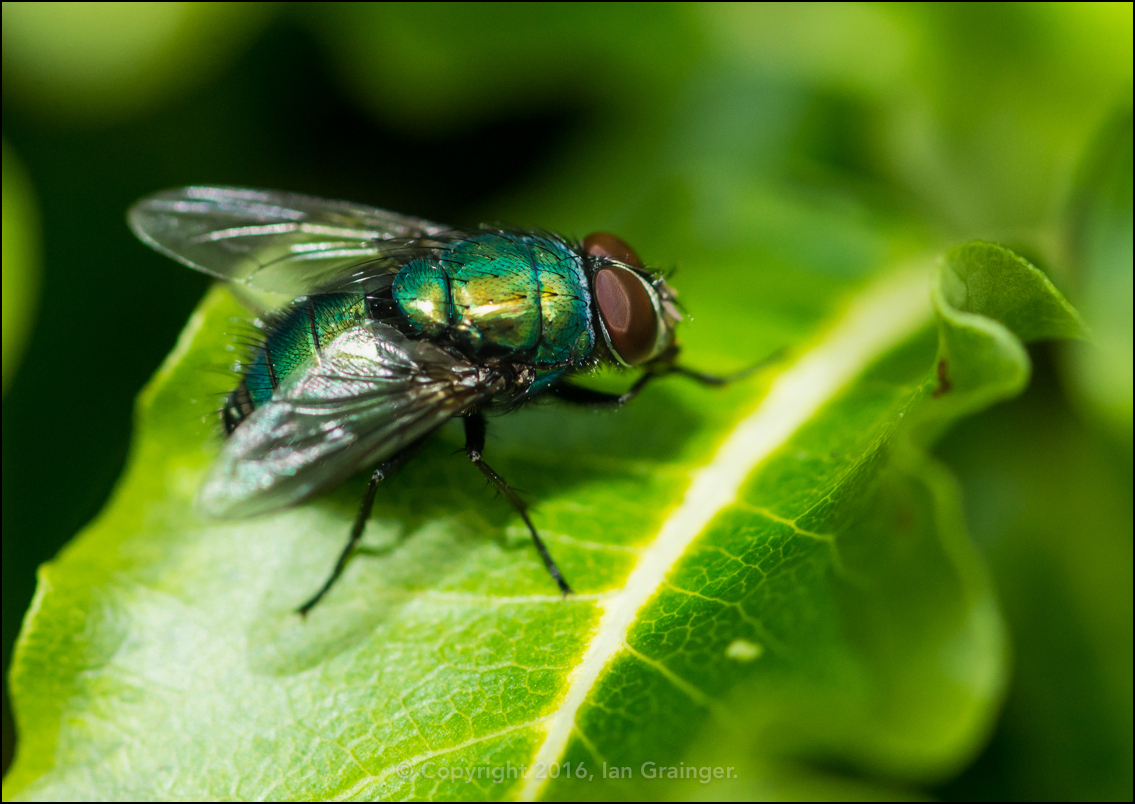 Greenbottle - July 2016
Of course, there were plenty of Greenbottles (Lucilia caesar) around too...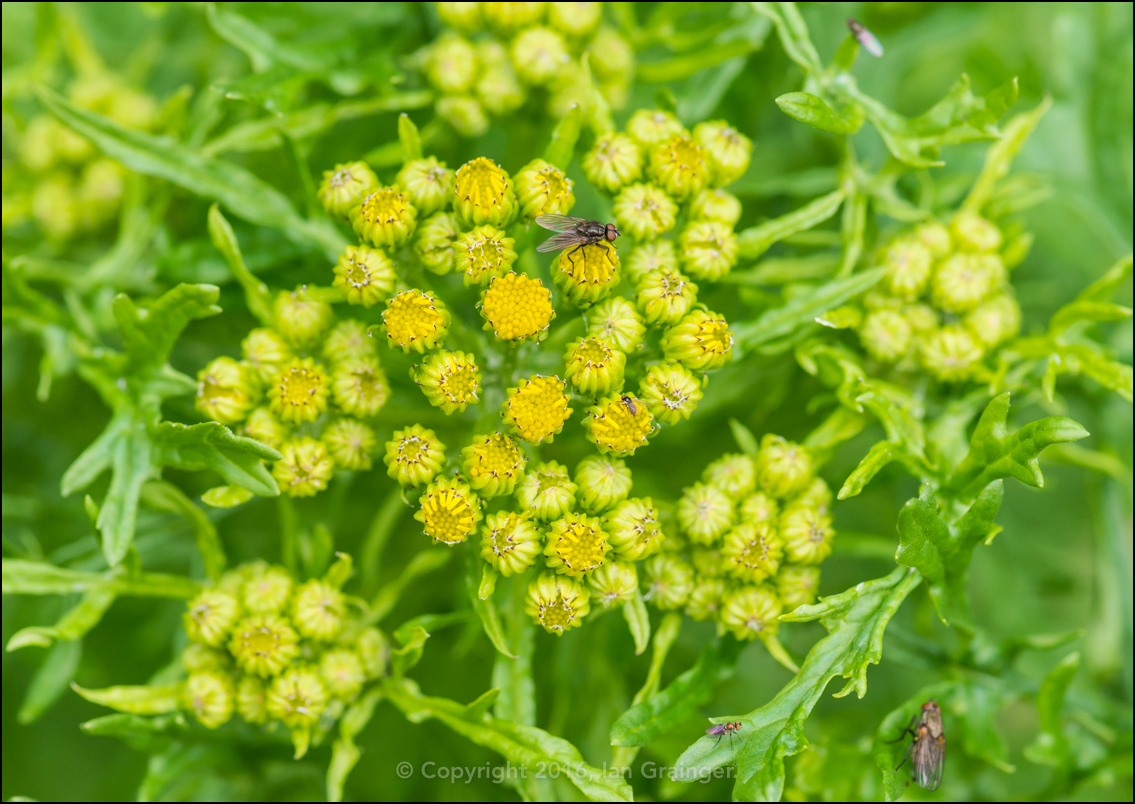 Waiting Room - July 2016
...as well as a plethora of Diptera hanging about on the Ragwort (Senecio) flower buds.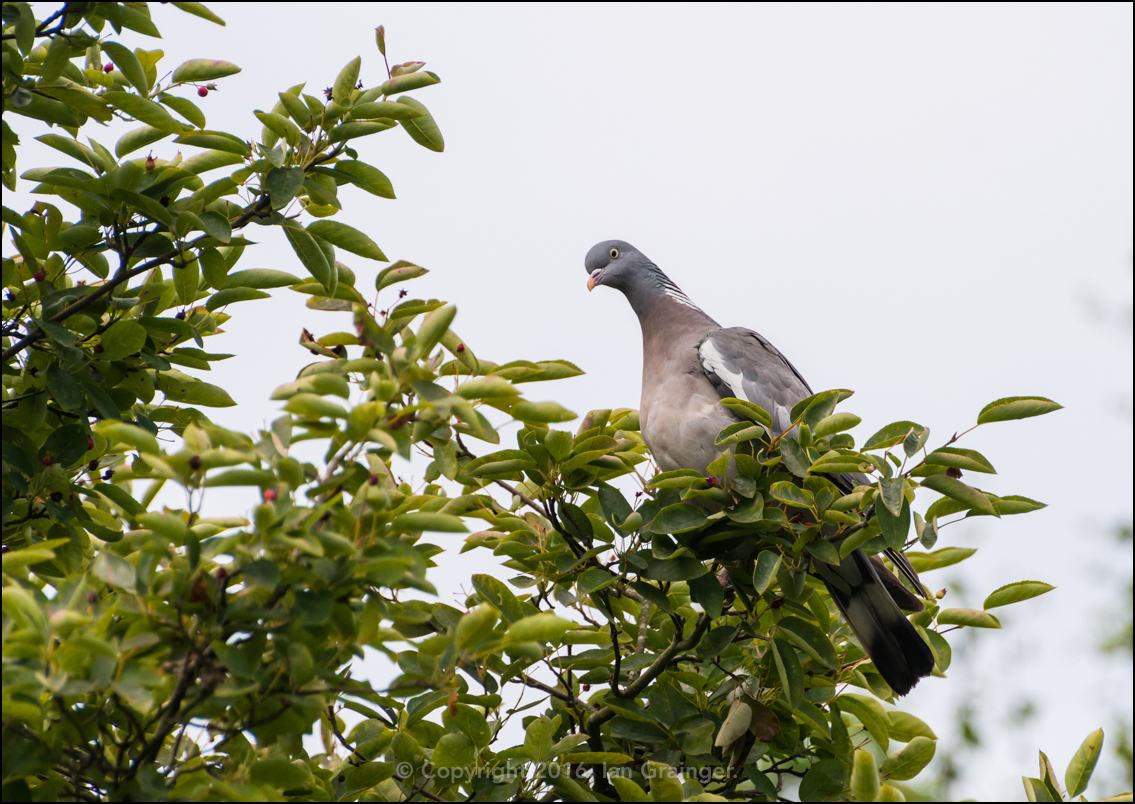 Wood Pigeon - July 2016
Up in the trees there was also plenty of activity, with this Wood Pigeon (Columba palumbus) looking down on proceedings...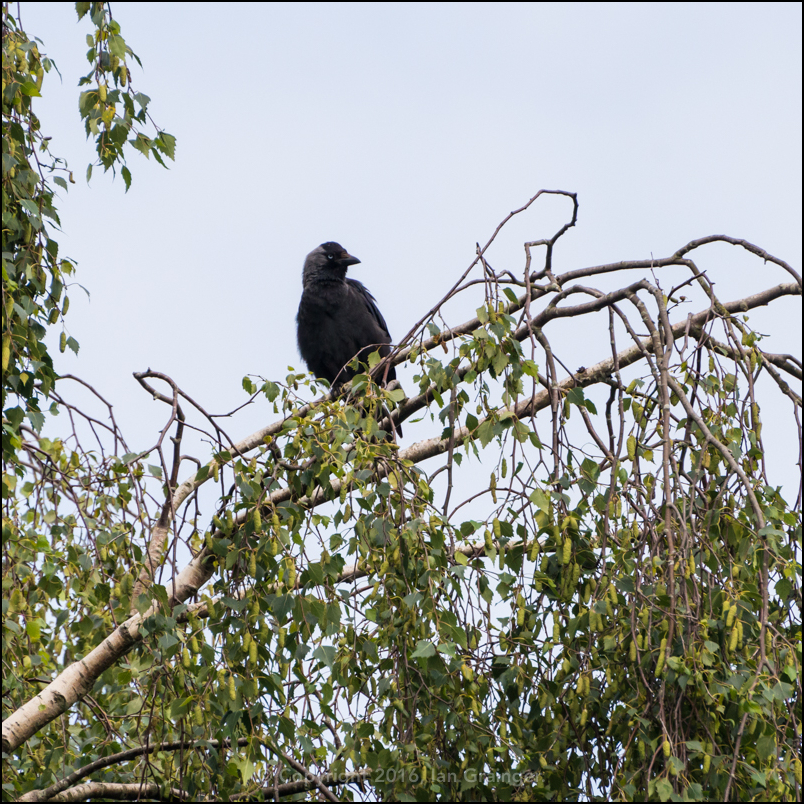 Juvenile Jackdaw - July 2016
...and this juvenile Jackdaw (Corvus monedula) getting the lay of the land.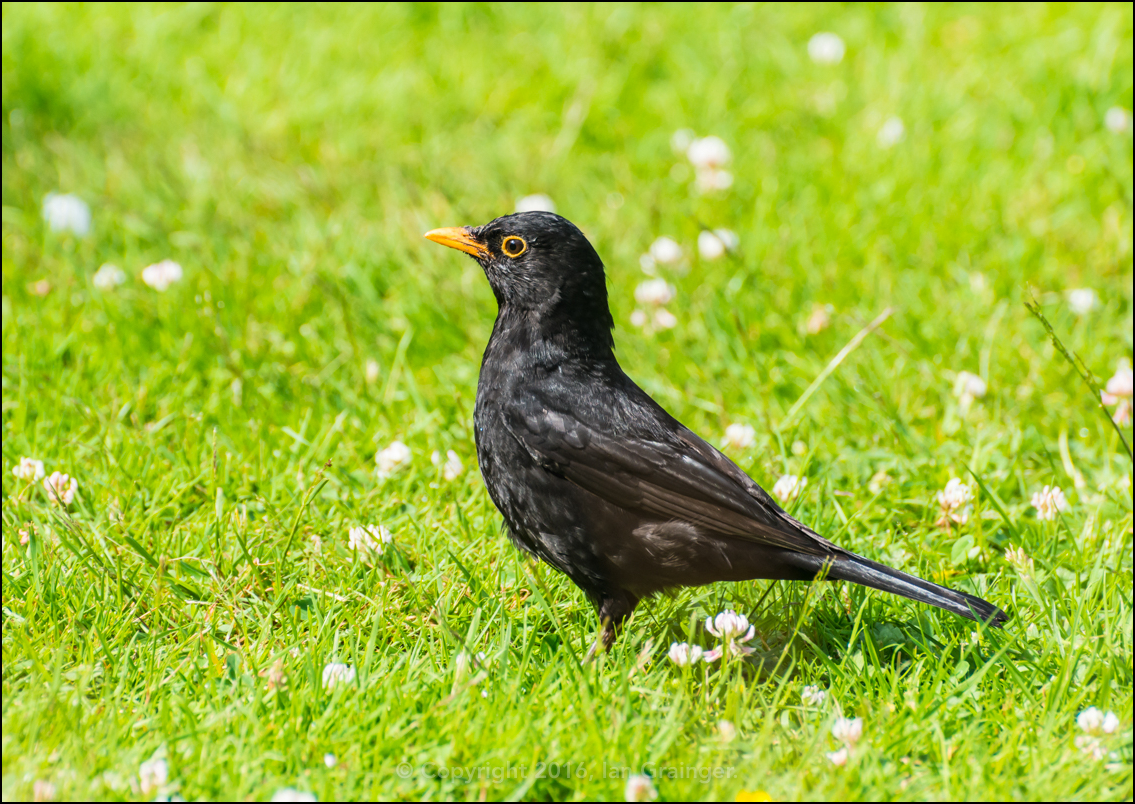 Bright Eyed Blackbird - July 2016
Meanwhile a smart looking male Blackbird (Turdus merula) hopped around the lawn, looking for food.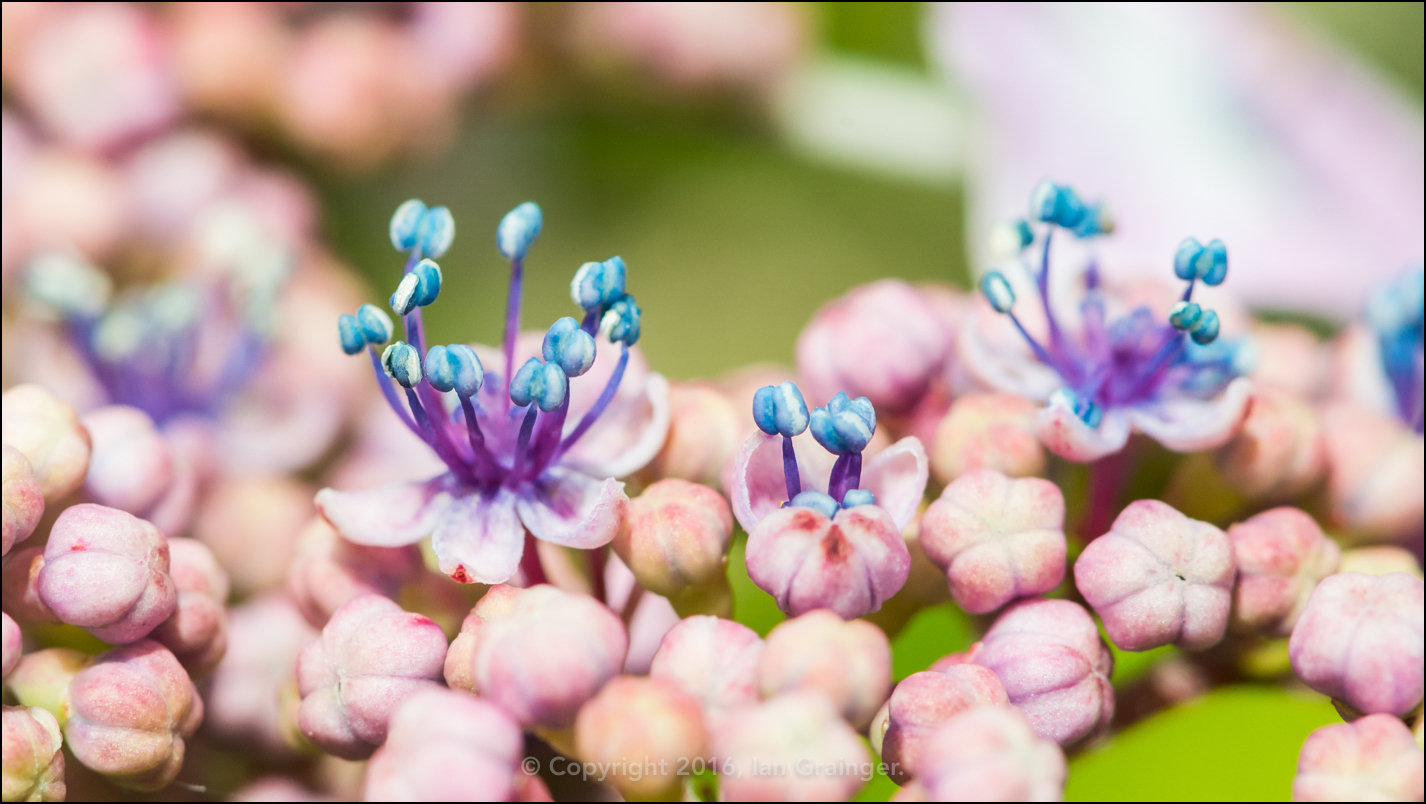 Small Flower - July 2016
It was nice to see the Hydrangeas coming into bloom. These little things are actually the tiny flowers.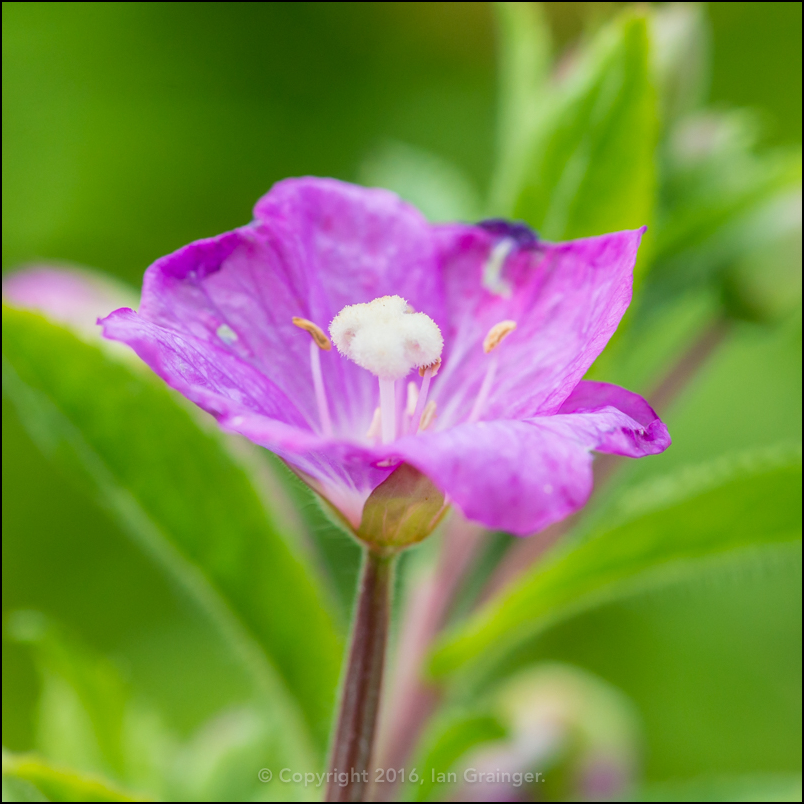 Great Willowherb - July 2016
The Great Willowherb (Epilobium hirsutum) had self seeded from last year, and was beginning to show its lovely magenta coloured flowers.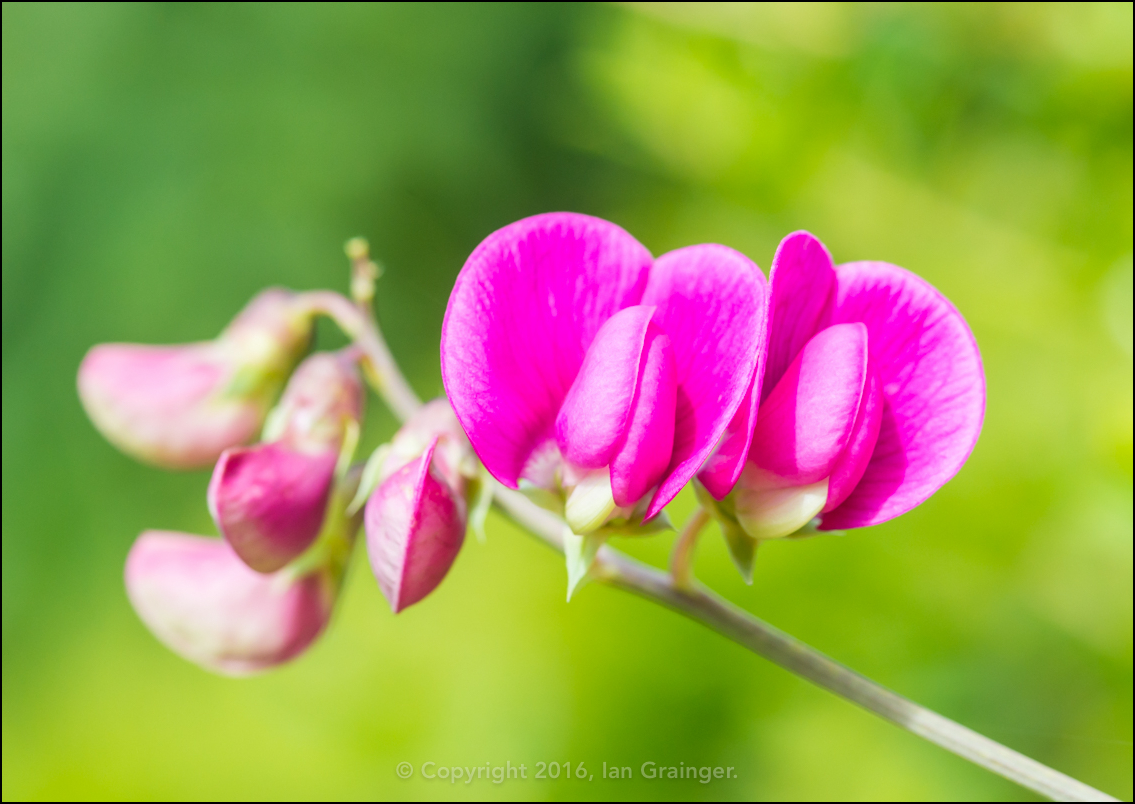 Sweet Pea - July 2016
Another magenta coloured bloom that had self seeded was this Sweet Pea (Lathyrus odoratus). I always find it funny how groups of flowers of the same colour always seem to come into bloom at the same time.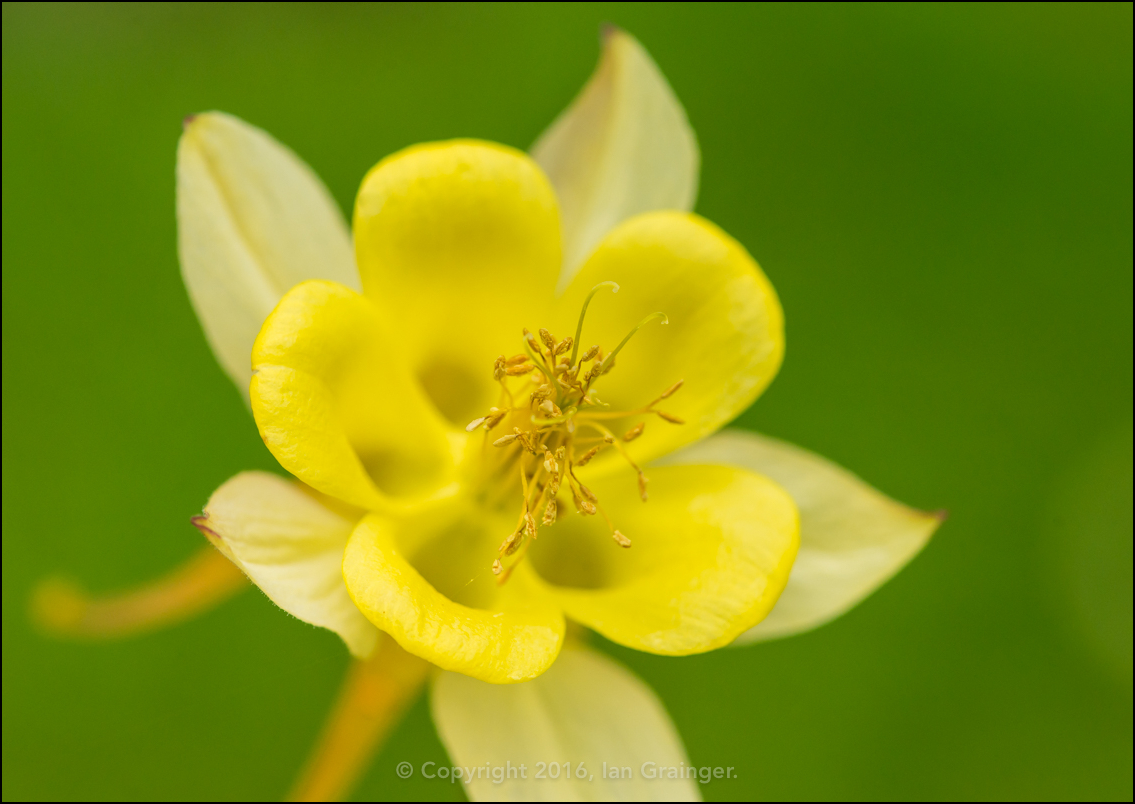 Aquilegia - July 2016
Dad's Aquilegia were still going strong, while my only specimen had already been cut back, and I had my fingers crossed that it would return next year.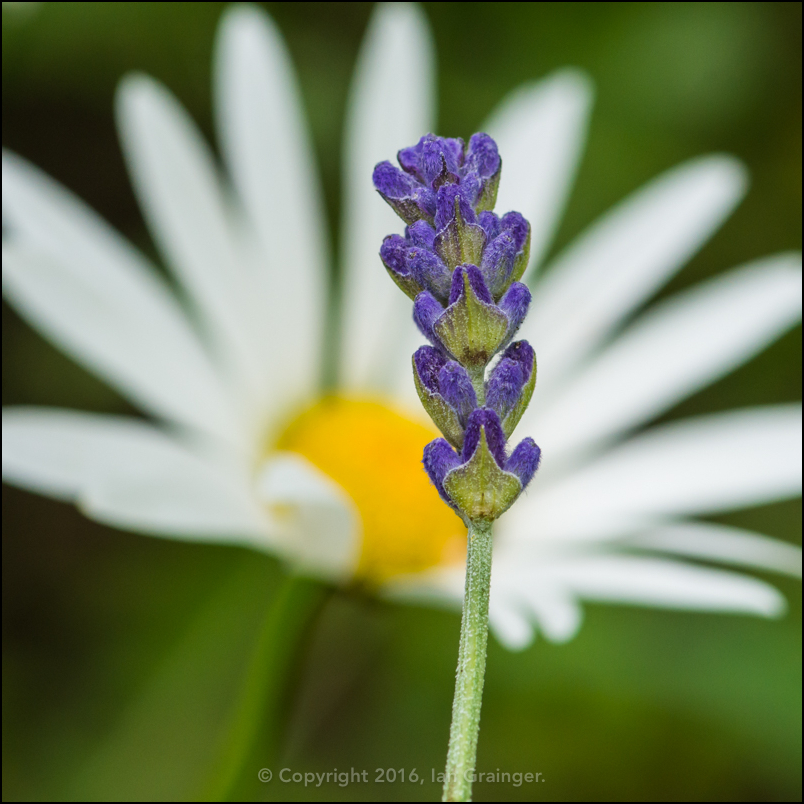 Lavender - July 2016
The Lavender (Lavandula) was another plant that was just starting out for the year...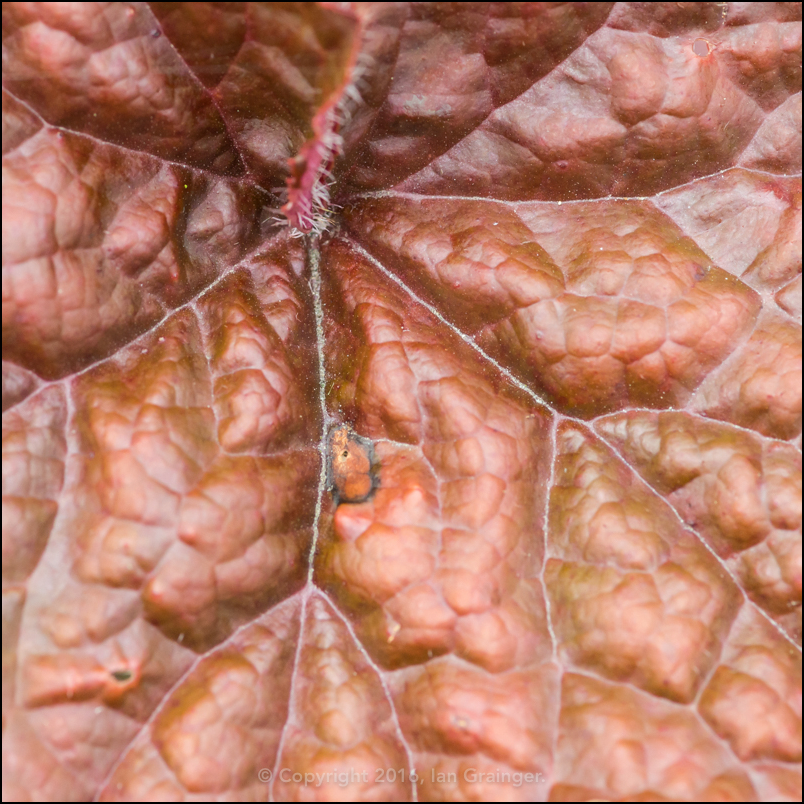 Heuchera Leaf - July 2016
...while the Heuchera was putting on a marvellous display of its wonderfully coloured foliage.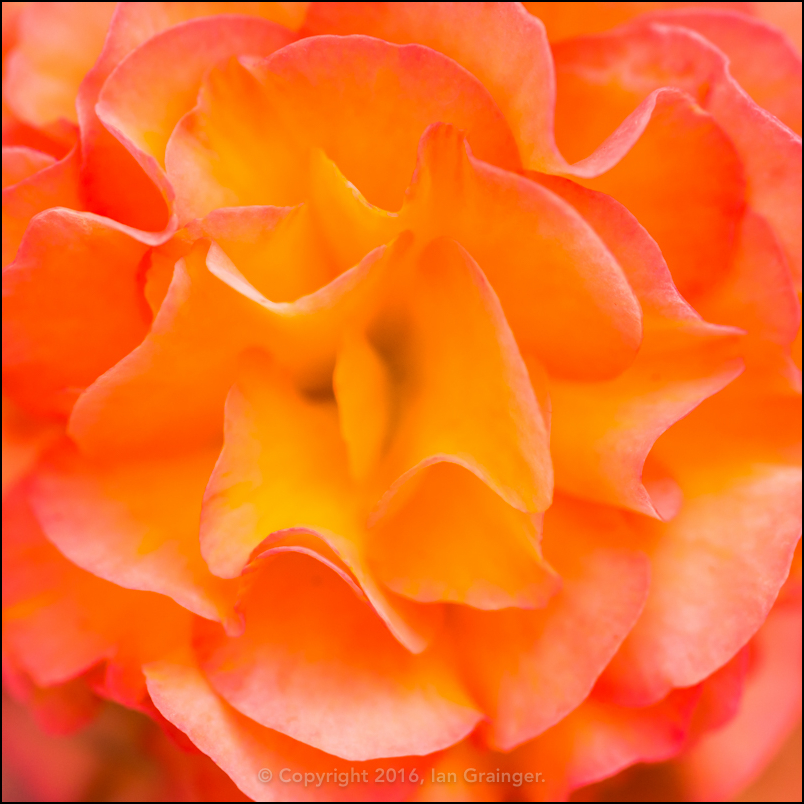 Begonia Illumination - July 2016
Over in my garden this week, things were coming along quickly. My Begonias had started to flower, and this variety Illumination was certainly living up to its name.
Popping Poppy - July 2016
The self-seeded California Poppies (Eschscholzia californica) were also putting on a magnificent, bright, colourful display.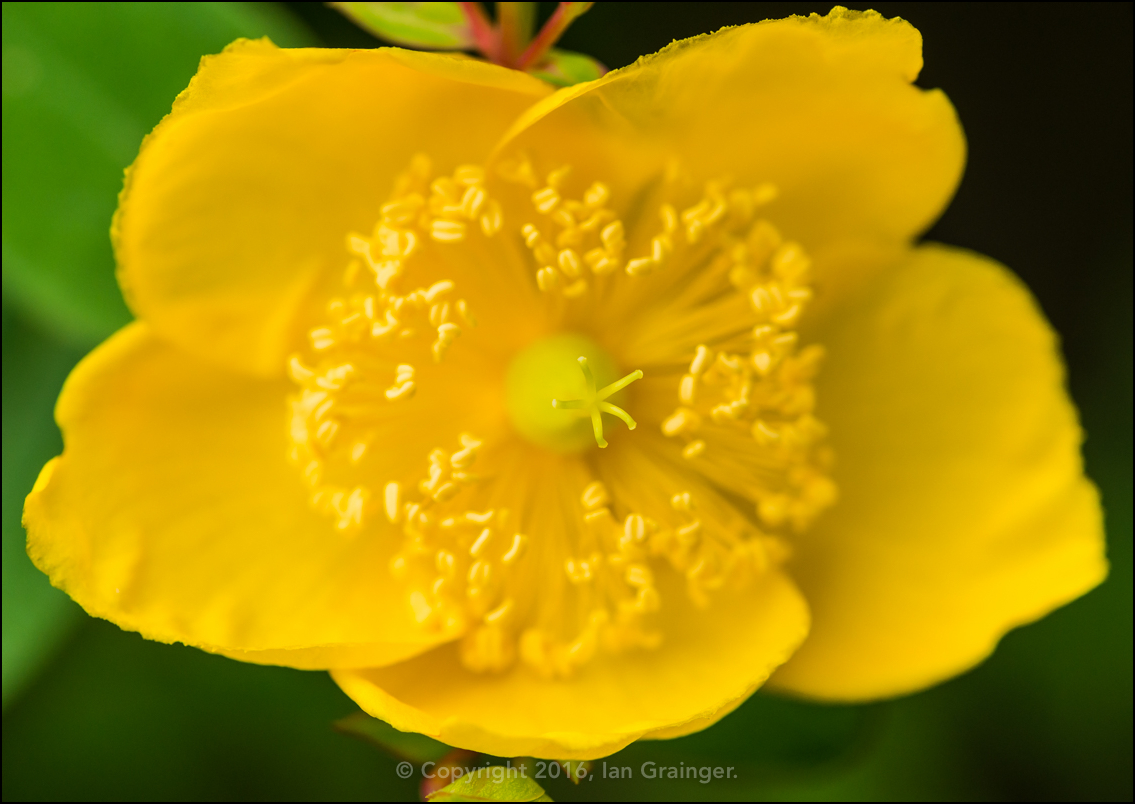 Hypericum Bloom - July 2016
My Hypericum bush was also doing its best to brighten up an otherwise dull spot in my garden.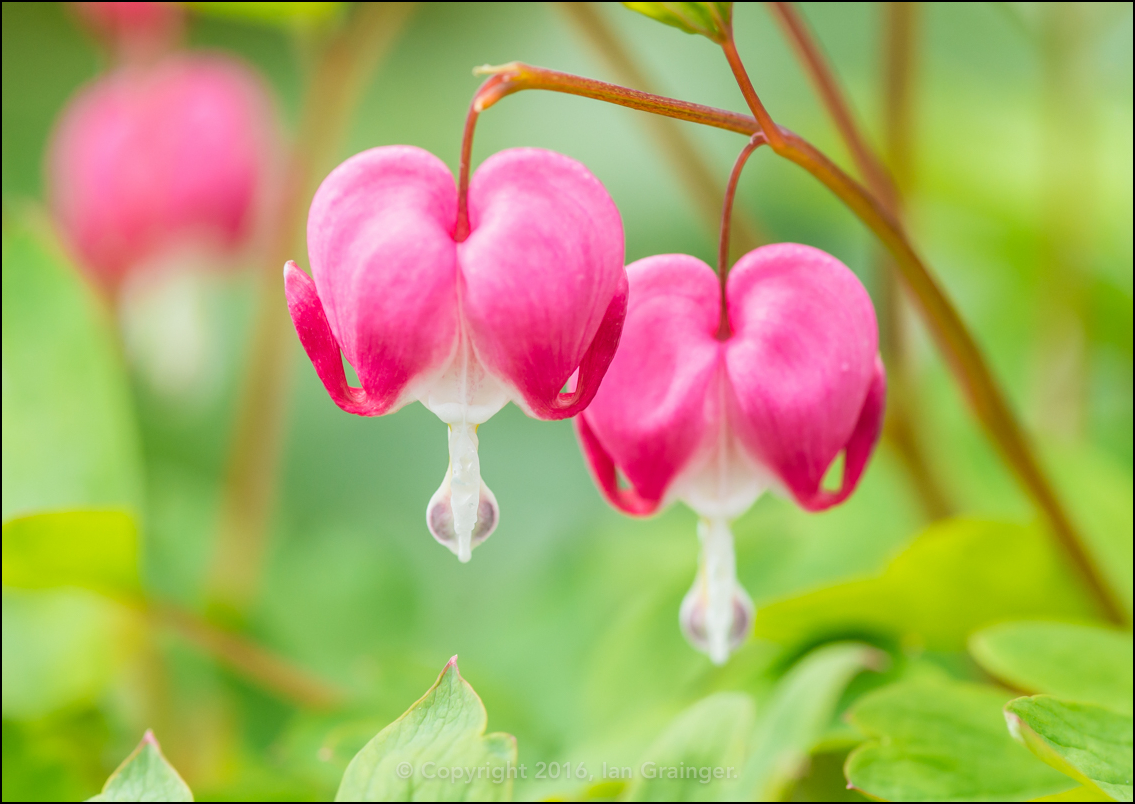 Bleeding Heart Revival - July 2016
Although my Bleeding Heart (Dicentra) plant had already flowered in mid spring, I'd cut it back, and had managed to get a second flush of flowers from it.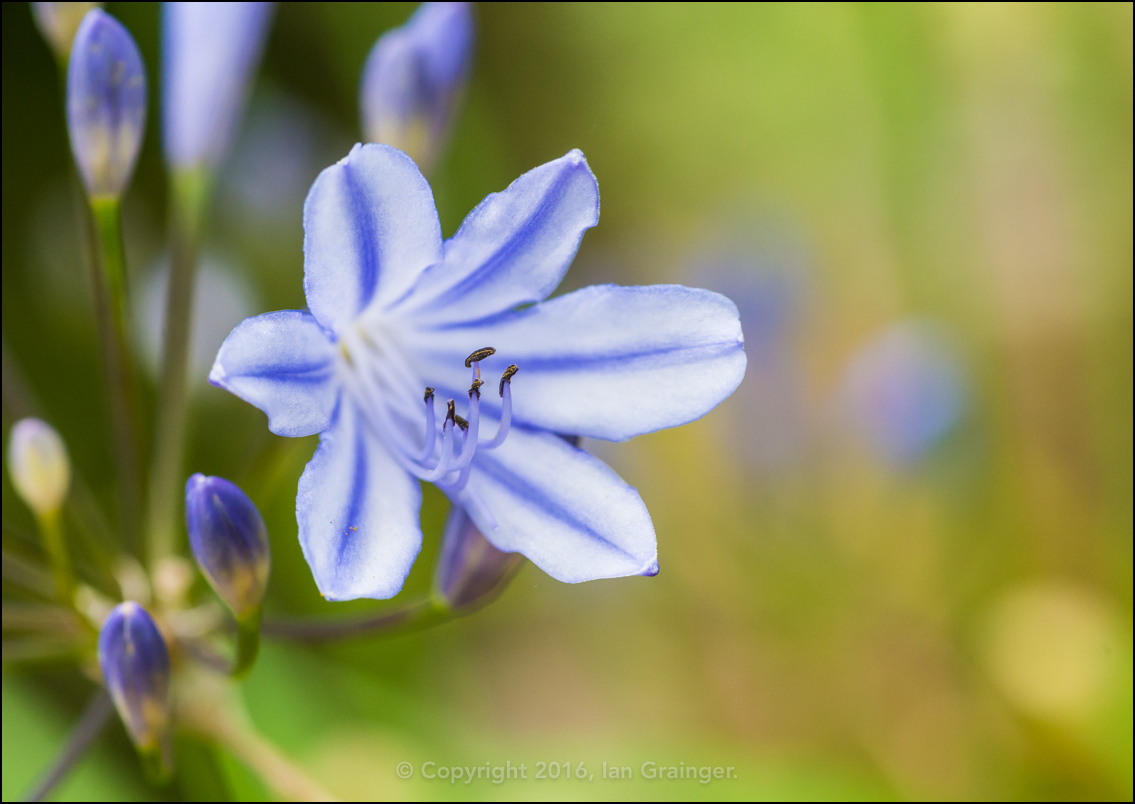 Agapanthus - July 2016
Although I only had one of my Agapanthus plants producing flowers, it was making a good job of it, and had twelve flower stalks at the time of writing.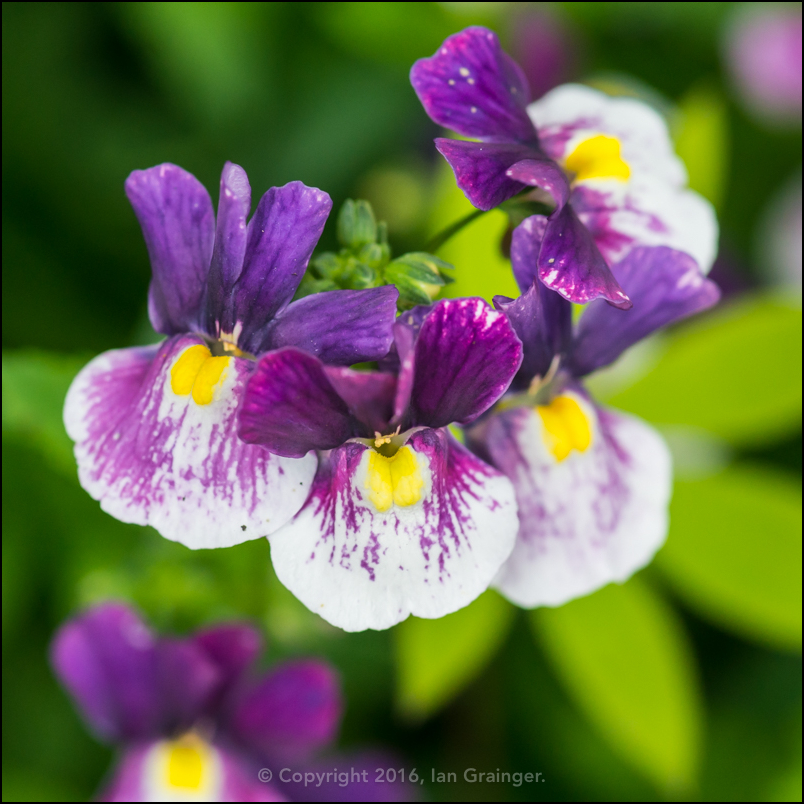 Nemesia - July 2016
My Nemesia was also looking quite stunning in a new border I'd recently added into the garden.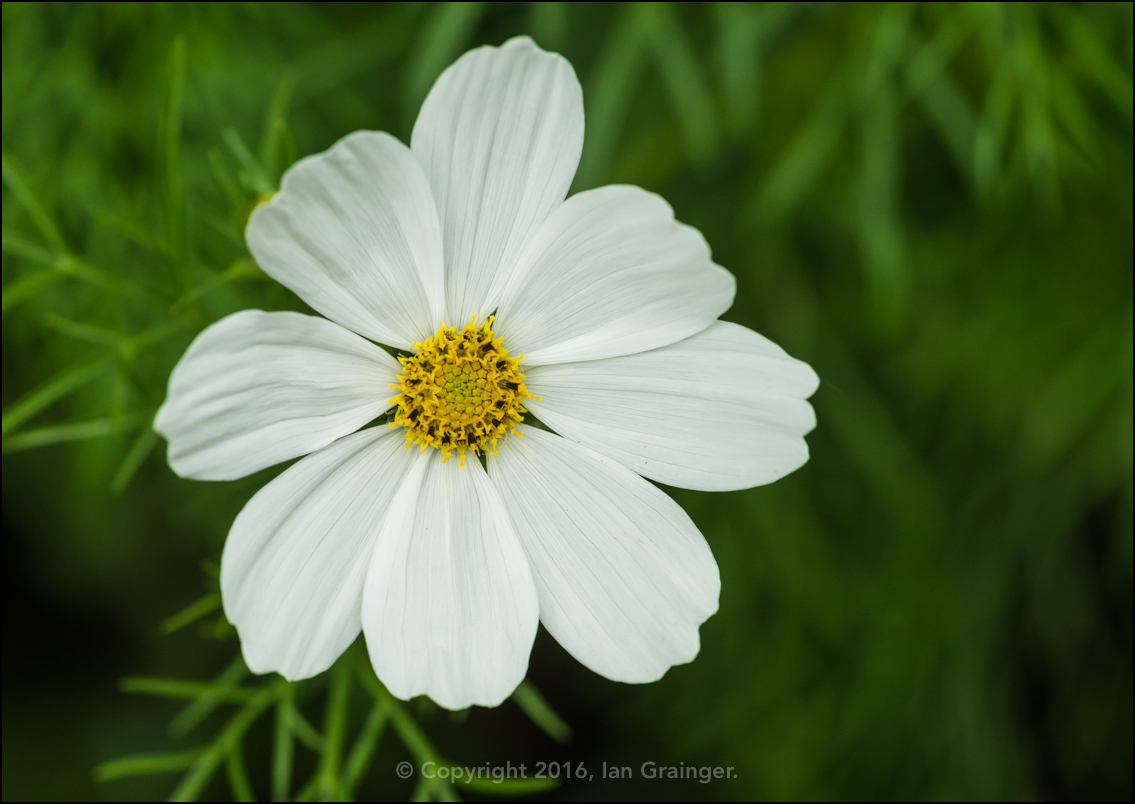 Cosmos Arrival - July 2016
I'd grown my Cosmos plants from seed this year, and was pleased to see how they'd developed from tiny seedlings into plants that were nearly three feet high.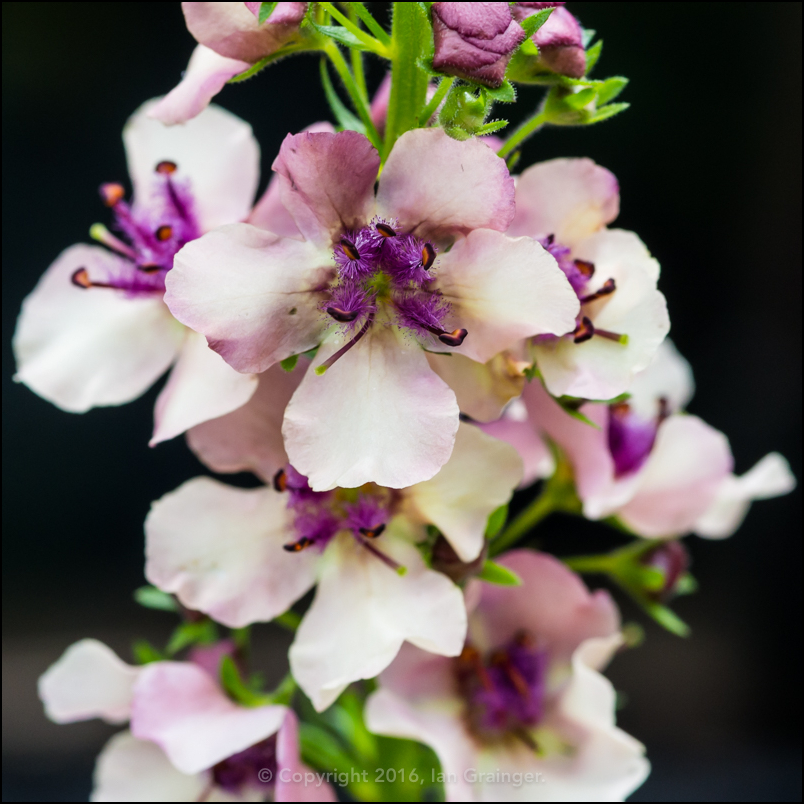 Verbascum - July 2016
Another tall plant was this Verbascum, which I'd thought I'd lost in the storms a week or so ago, but which was now looking rather beautiful. This is variety Southern Charm.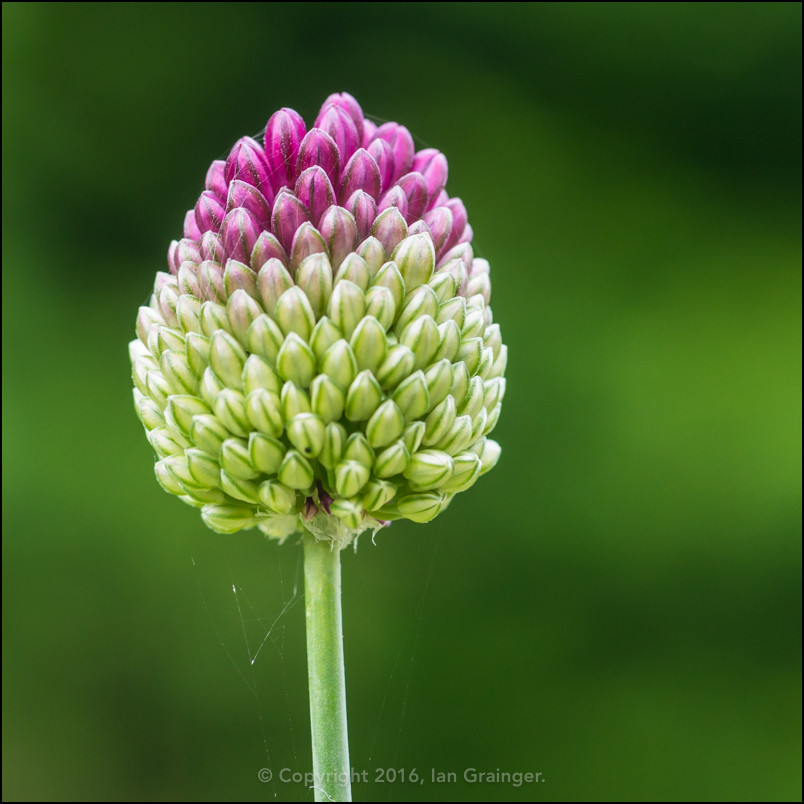 Allium - July 2016
Yet another tall plant that I've waited absolutely ages to develop is this Allium. It was finally starting to get some colour, and hopefully next week, will be completely purple.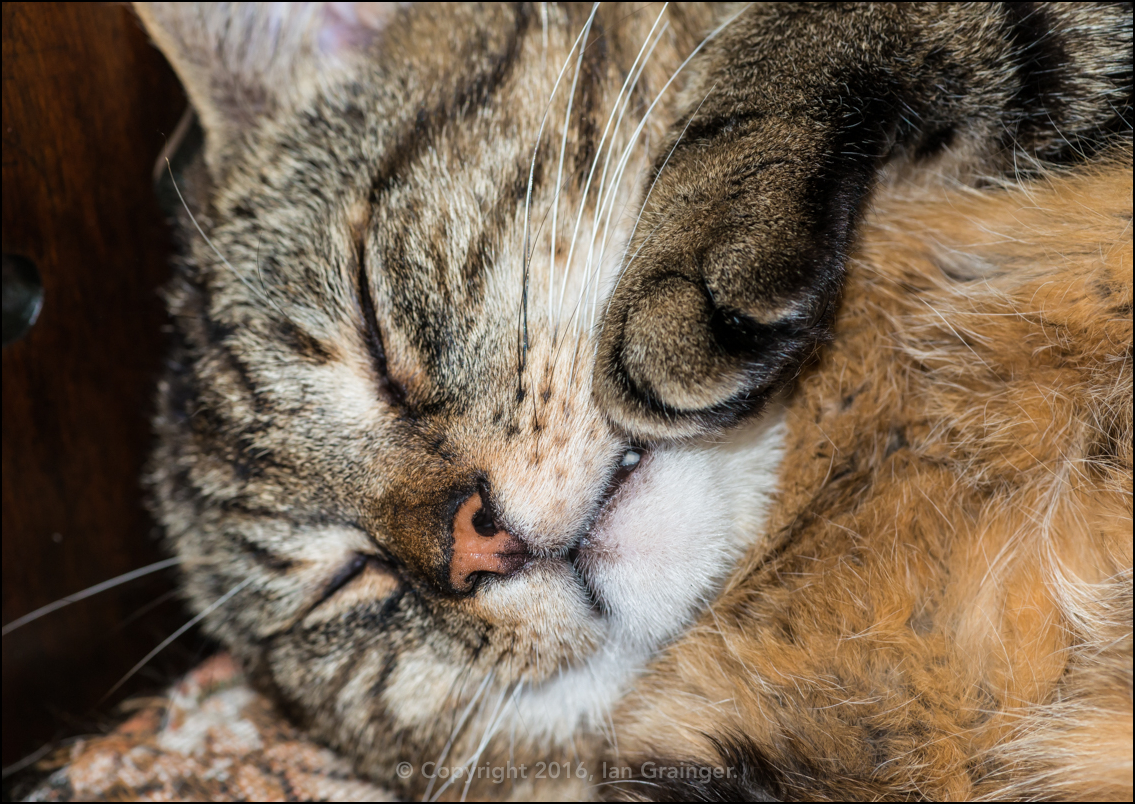 Five More Minutes - July 2016
Did any of this bother my photographic friend? Of course not! He spent the entire day asleep on the chair during my photo shoot this week.
So, this week I'm making Bee Leaving my Image of the Week, more because the titled tickled me than for the quality of the image to be honest...