Skeletal - October 2016
This week in dad's garden there was a definite feel of autumn, as flowers died back, leaves turned brown, insect life disappeared, and the weather turned much cooler.
The first things to catch my eye this week were the bracts of the Lacecap Hydrangea (Hydrangea macrophylla) bushes. I love how the fleshy part of the bracts decay, leaving behind the veins that give this skeletal look.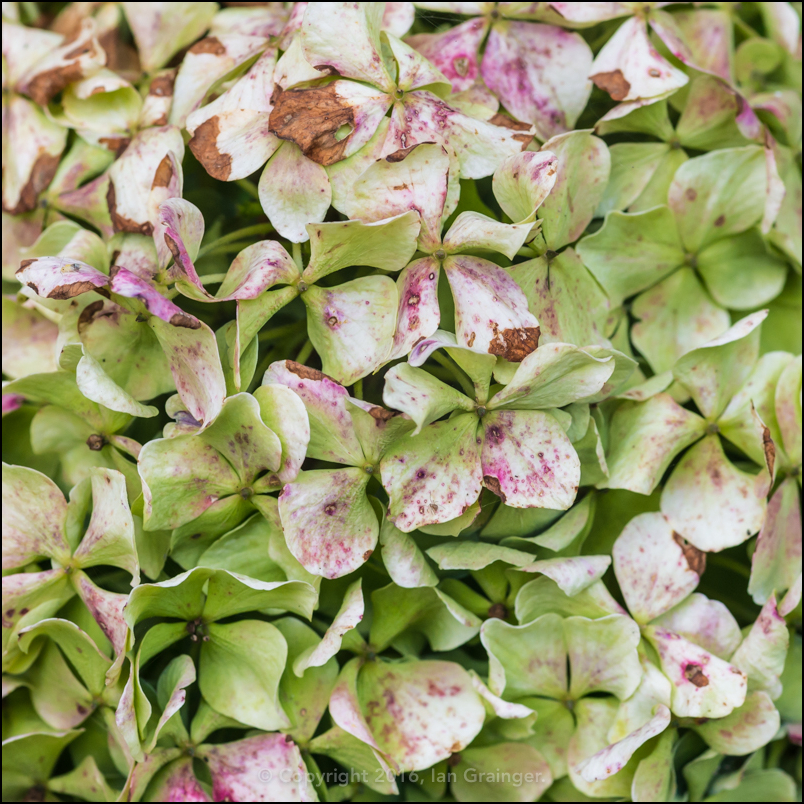 Decay - October 2016
It wasn't just the Lacecap Hydrangeas that were decaying, the Mophead's were also fading fast.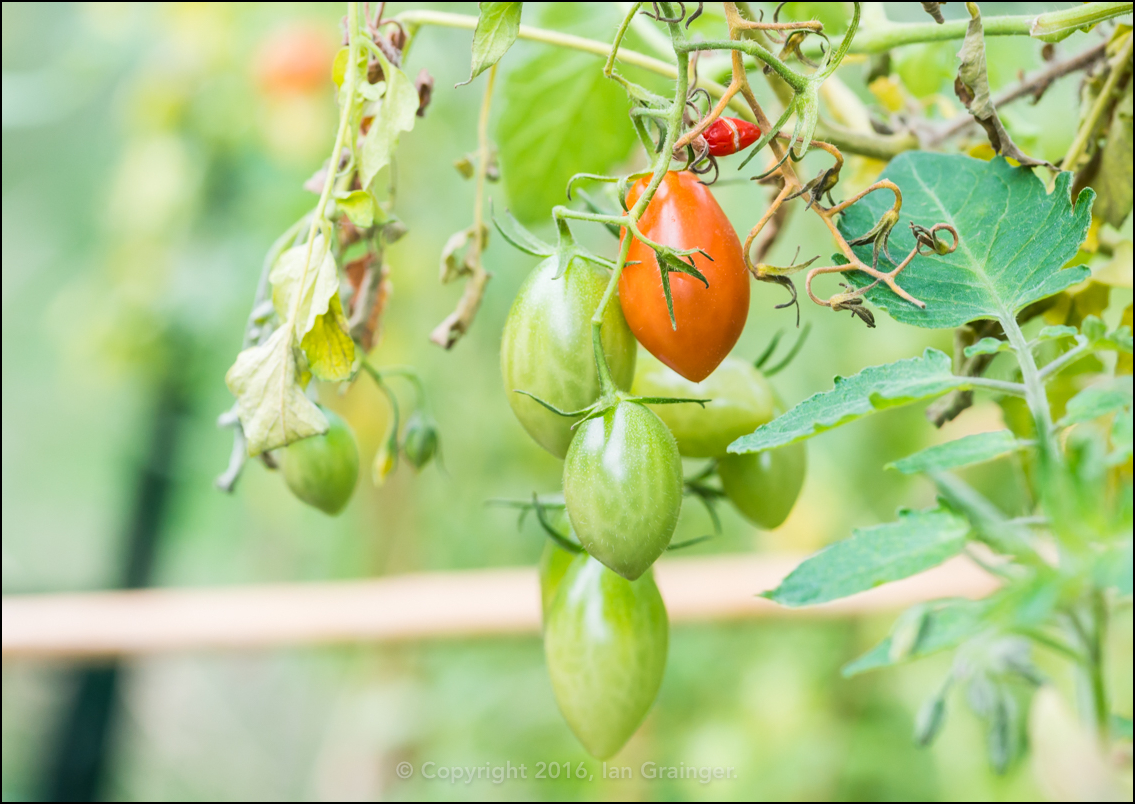 Ripening Toms - October 2016
The Tomatoes were just about hanging on in the greenhouse, although we'd be lucky to see many more of the green ones ripen since the temperature dropped.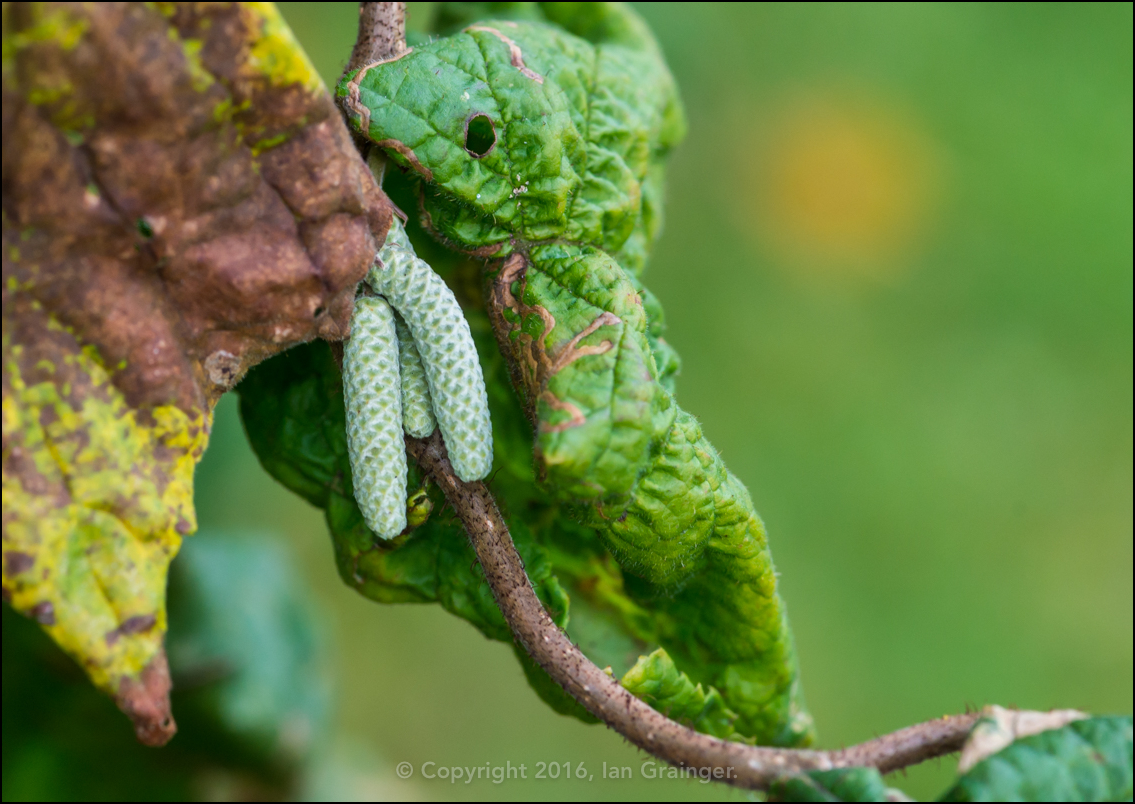 Catkin Formation - October 2016
The Catkins were just starting to form on the Twisted Hazel (Corylus avellana contorta) tree. The catkins appearing are usually the first signs of winter, but I hope these are just an early anomaly!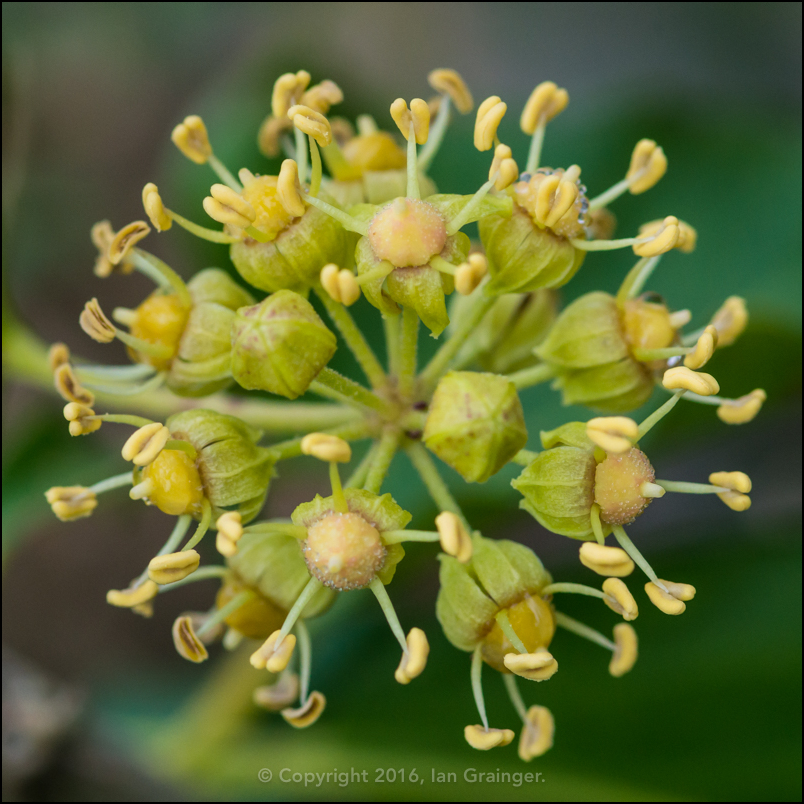 Blooming Ivy - October 2016
The Common Ivy (Hedera helix) is right on schedule, with these delicate little flowers just starting to form.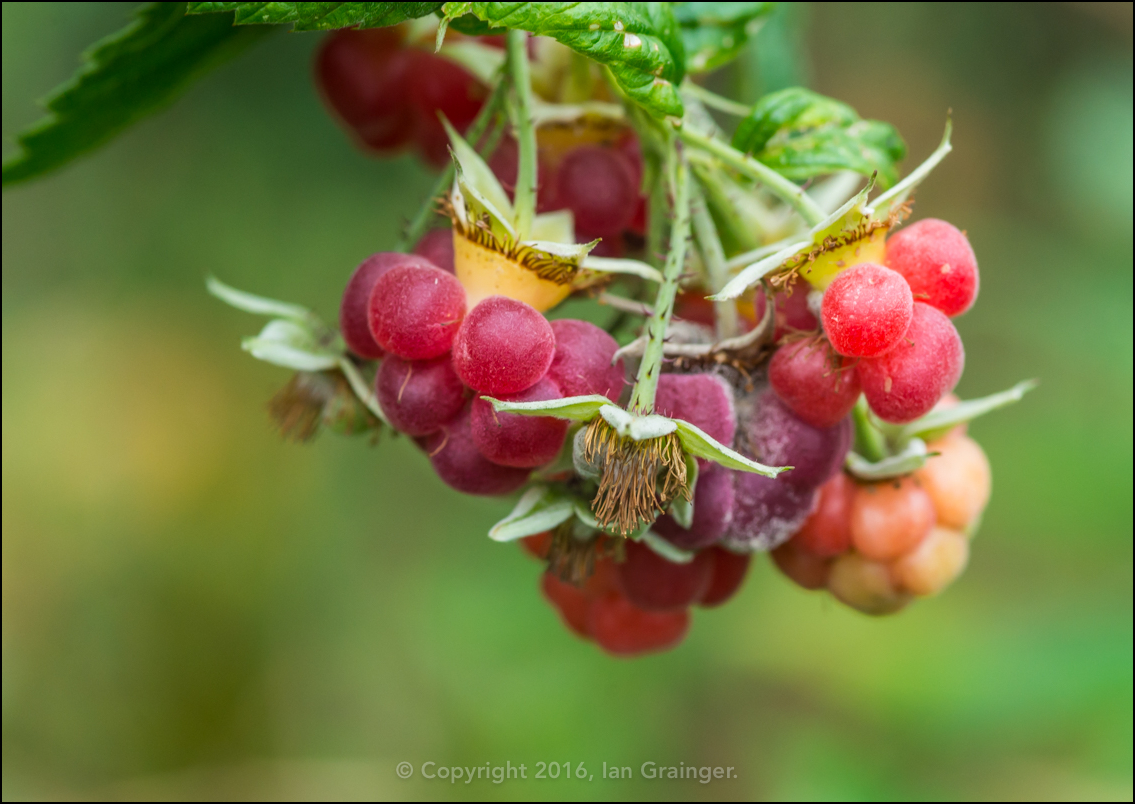 Raspberry Surprise - October 2016
However, this Raspberry (Rubus idaeus) bush seems to have missed summer completely, and is only just now producing fruit. I hope the bush manages to produce at least a handful of berries, as they're usually delicious.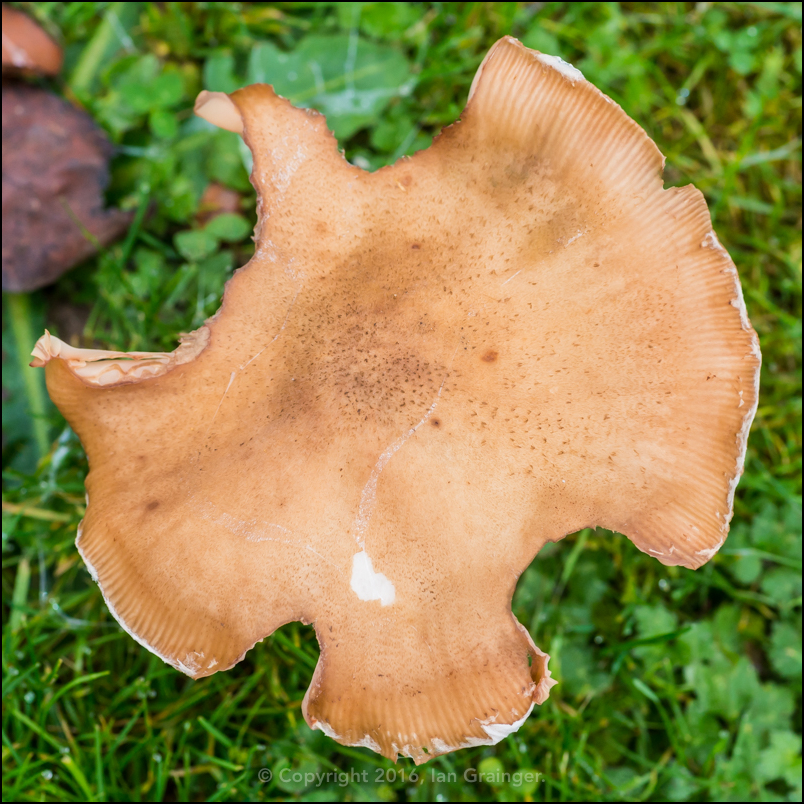 Nibbled Fungi - October 2016
Obviously something found this Fungi somewhat delicious, although I can't stress highly enough how important it is not to eat Mushrooms found in the wild unless you know what you're doing!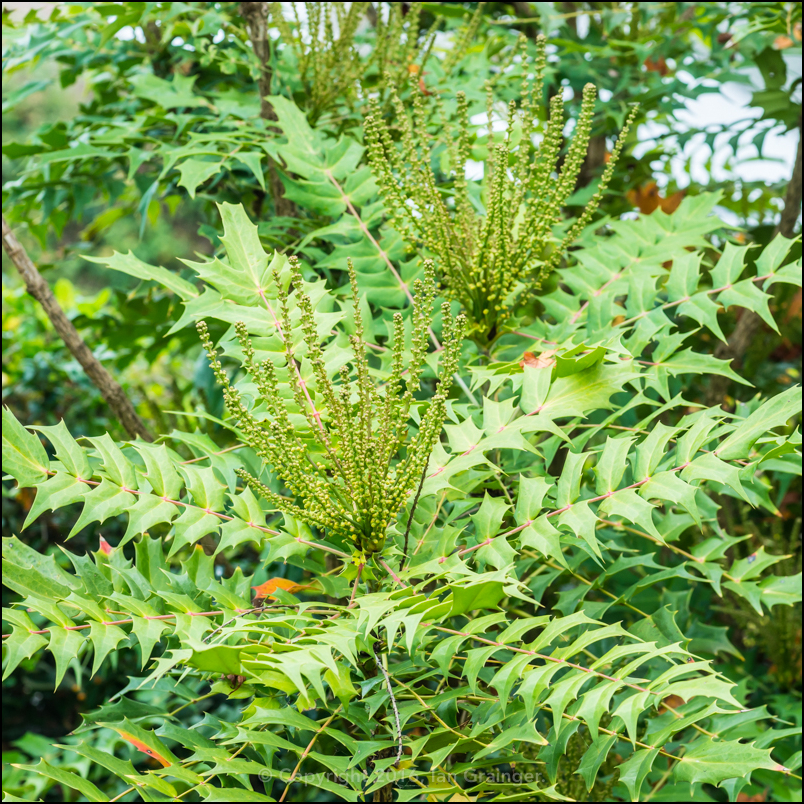 Mahonia Pair - October 2016
Another plant bang on schedule is the Mahonia Japonica bush. These spikes of flower buds should open up into bright yellow flowers just in time for Christmas.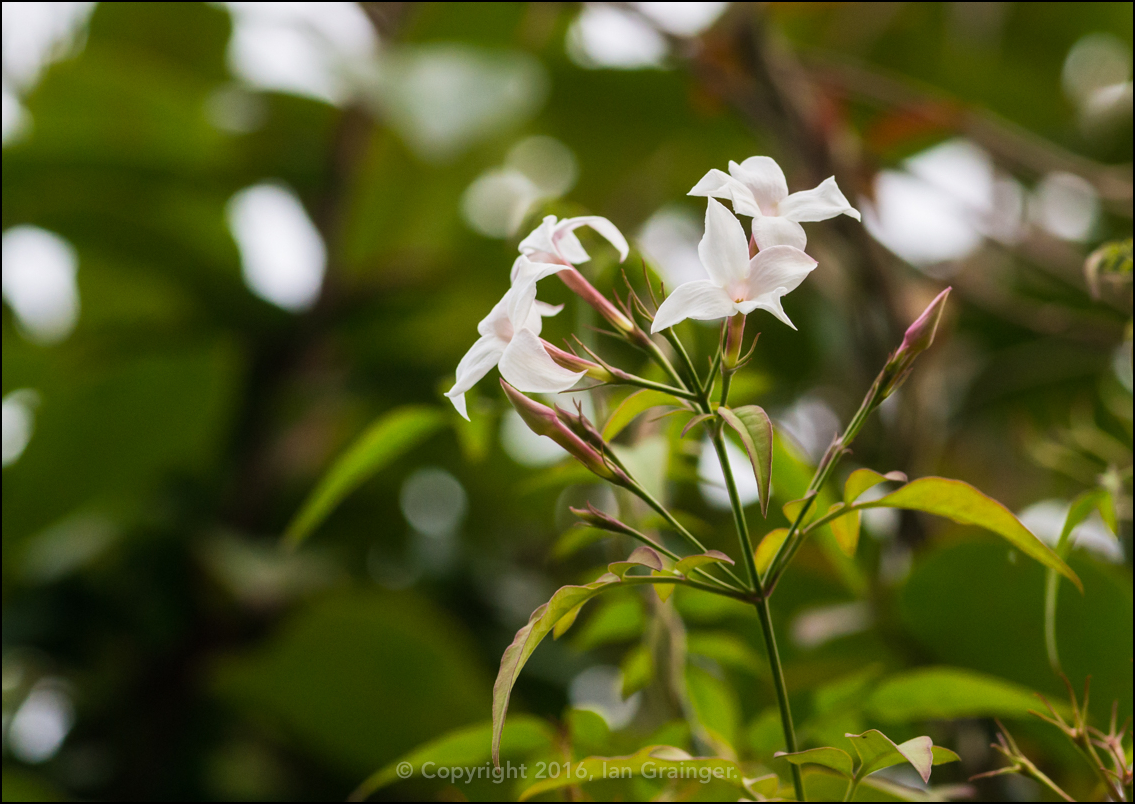 Late Jasmine - October 2016
The same can't be said of this climbing Jasmine (Jasminum) bush, which is usually an early summer bloomer.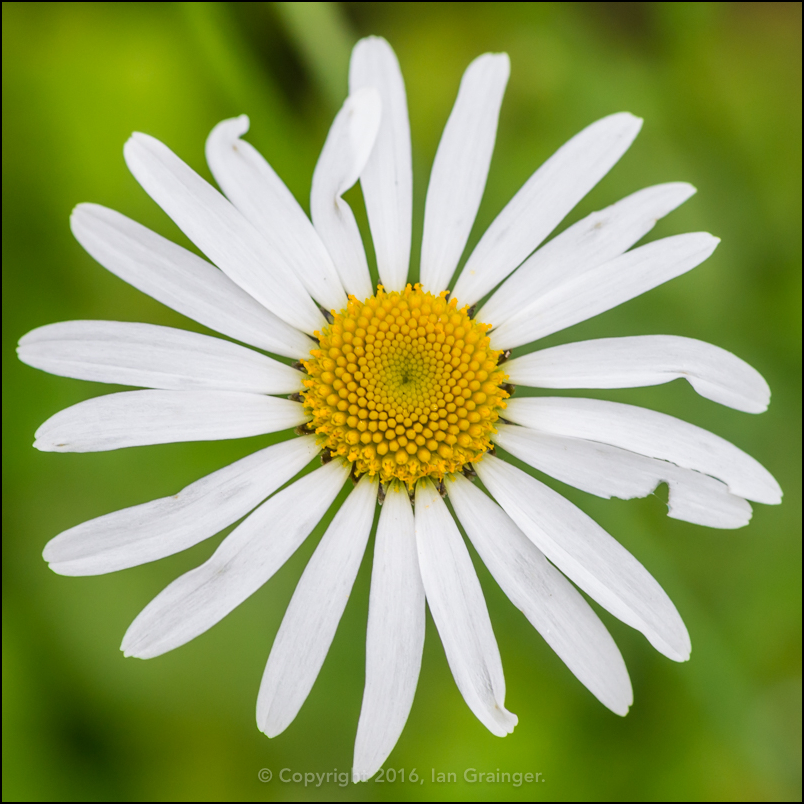 Autumn Oxeye - October 2016
Nor this Oxeye Daisy (Leucanthemum vulgare) which seems to be flowering very late this year.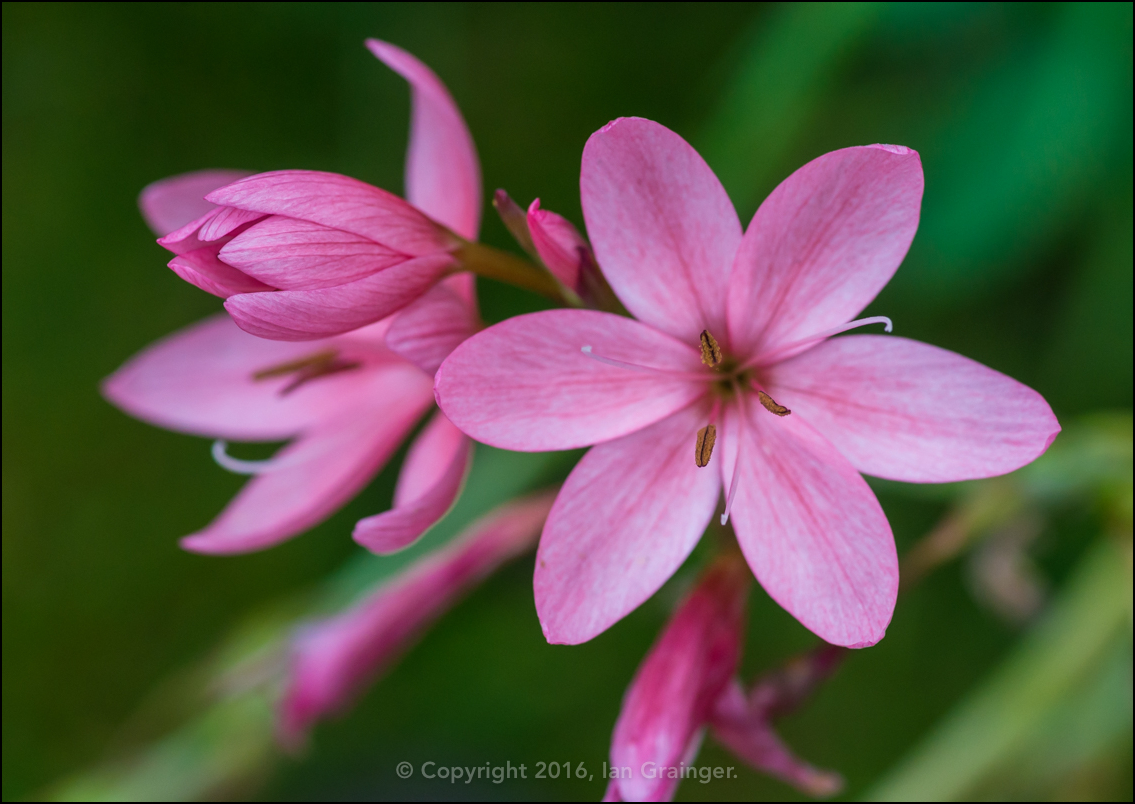 Pink Pretties - October 2016
However, the River Lilies (Hesperantha coccinea) are still putting on a splendid display. This year they have come back in two colour variants. There are these lovely pink ones...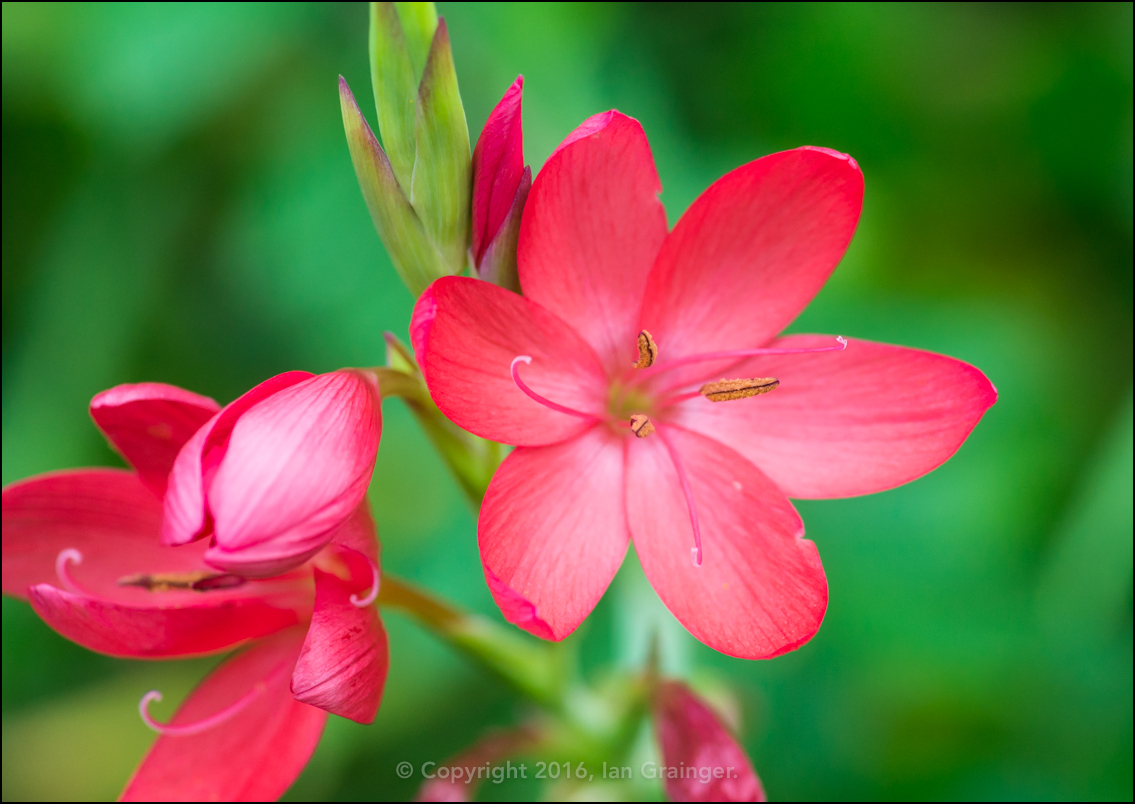 Red River - October 2016
...and this red variety.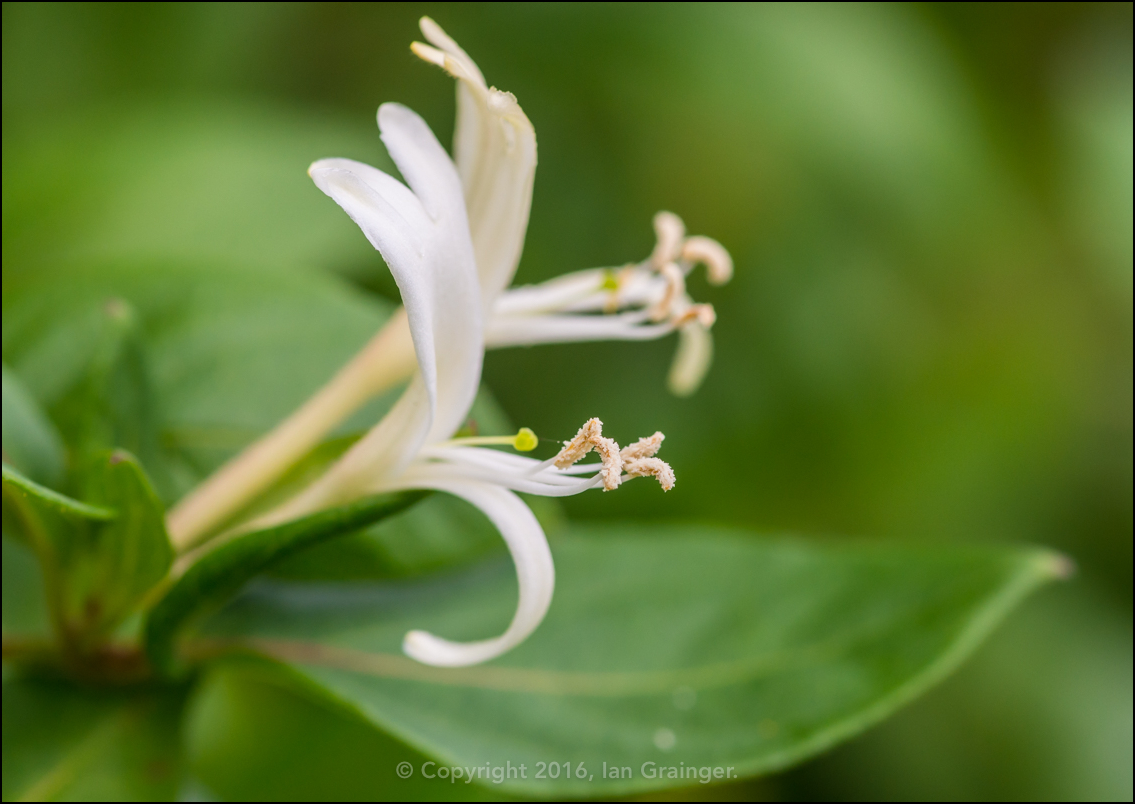 Honeysuckle - October 2016
The Honeysuckle (Lonicera) was also still going strong, growing through a hedge and providing dots of unexpected autumn colour.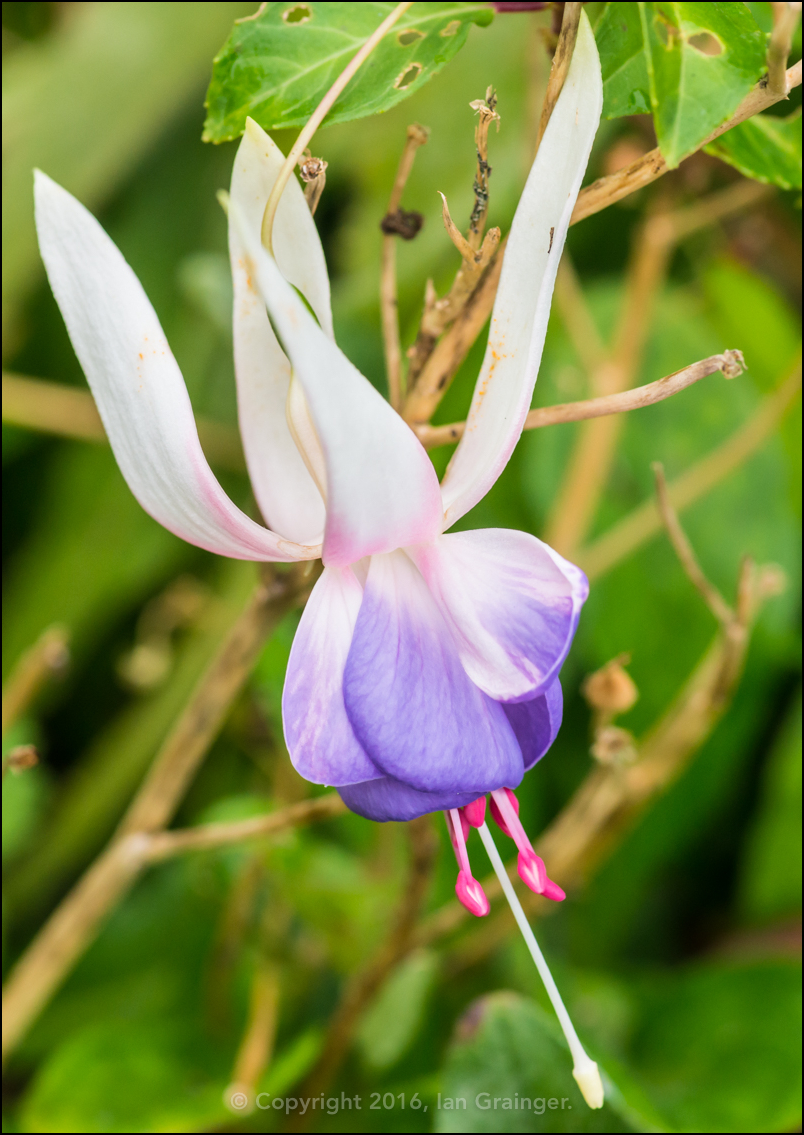 Falling Fuchsia - October 2016
However, the Fuchsia flowers are just about coming to the end of their colourful performance...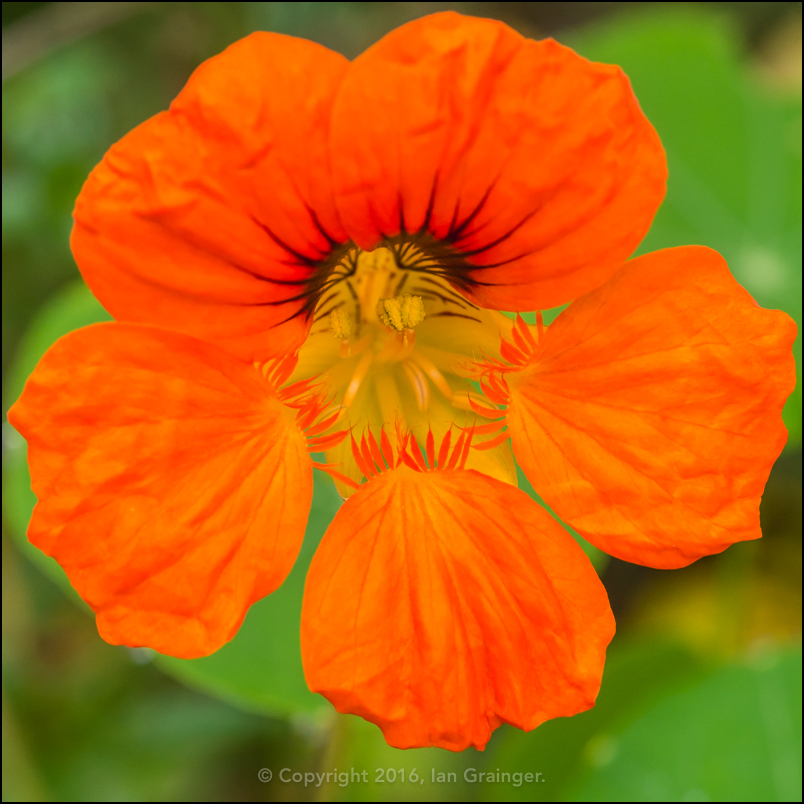 Nasturtium Blast - October 2016
...as are the Nasturtiums (Tropaeolum)...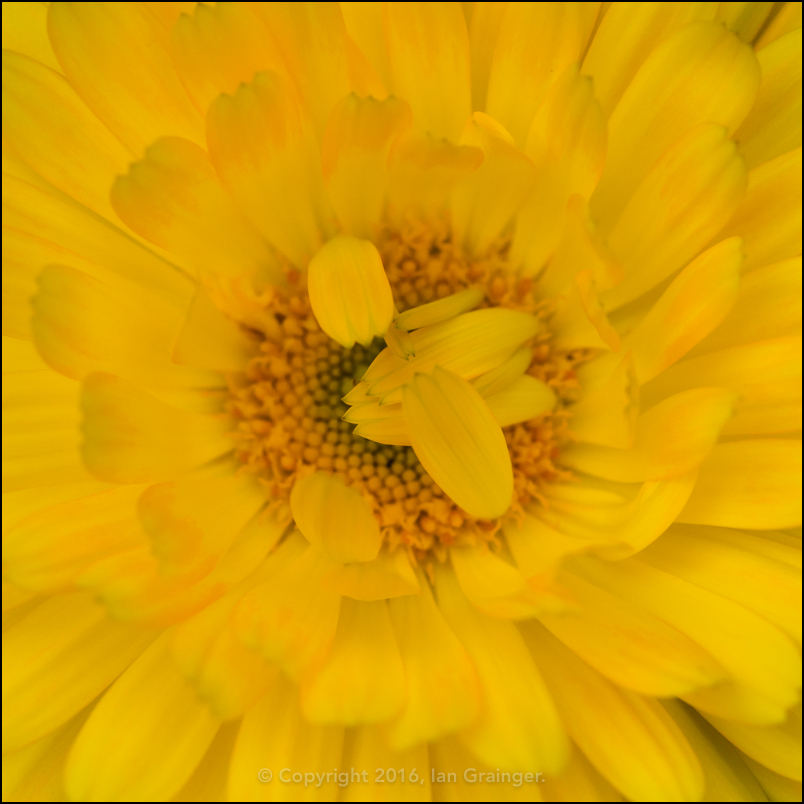 Shy Calendula - October 2016
...the Pot Marigolds (Calendula)...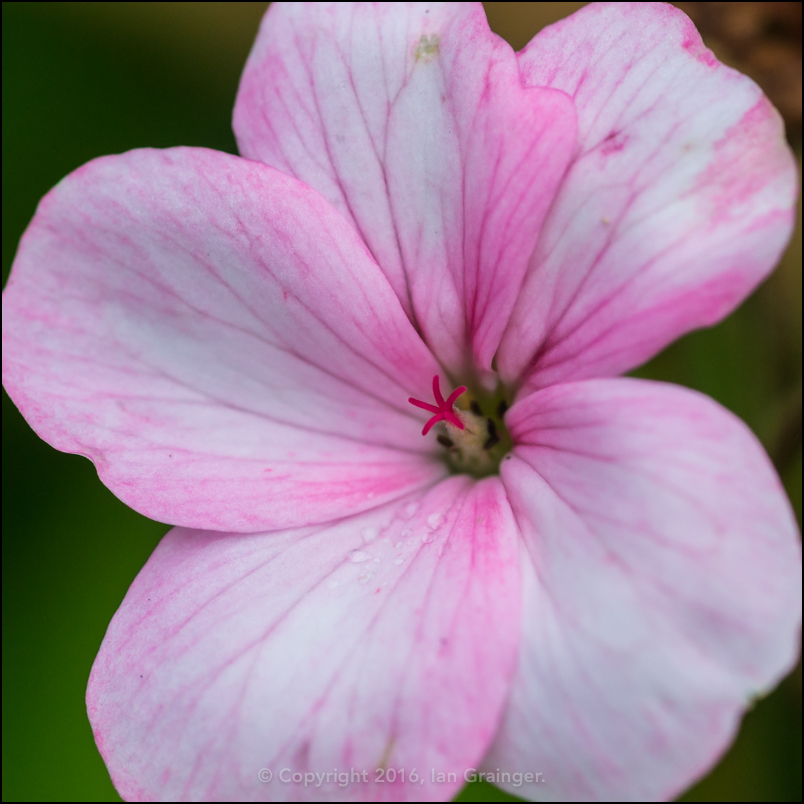 Pelargonium - October 2016
...the Geraniums (Pelargonium)...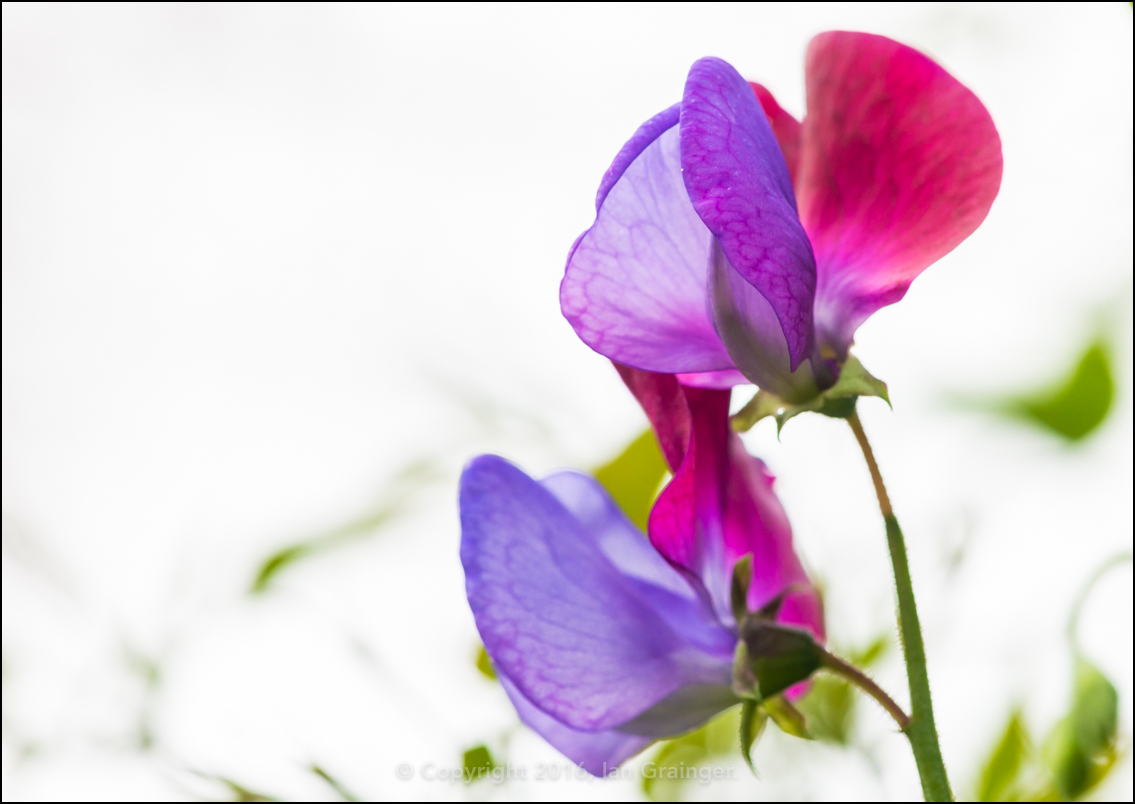 Pretty Pairing - October 2016
...and the Sweet Peas (Lathyrus odoratus).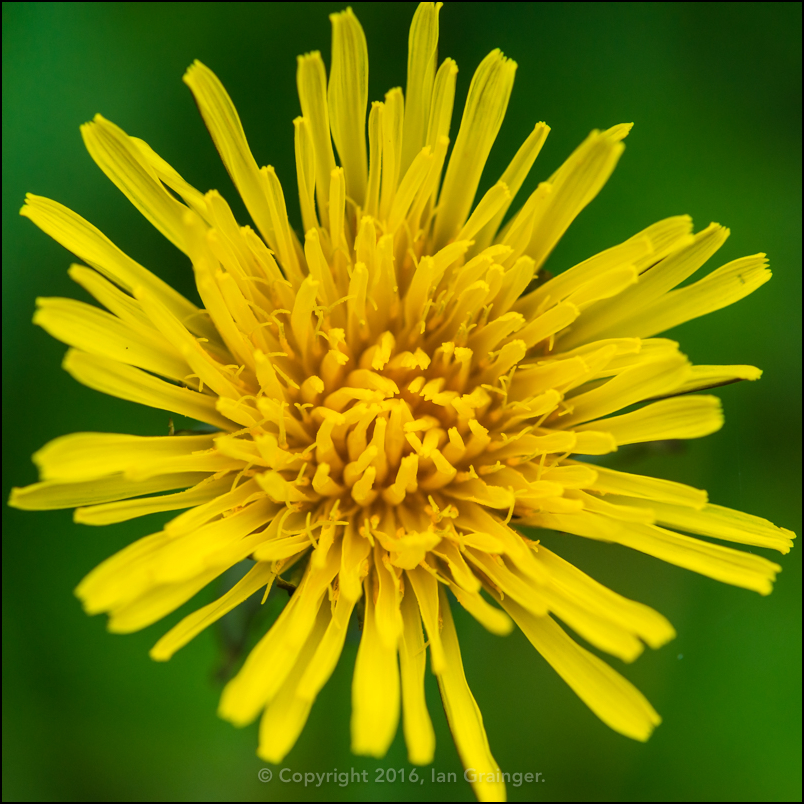 Dandelion Delight - October 2016
Thankfully, there are also still a few Dandelions (Taraxacum) about to help the few remaining insects get their pollen fix.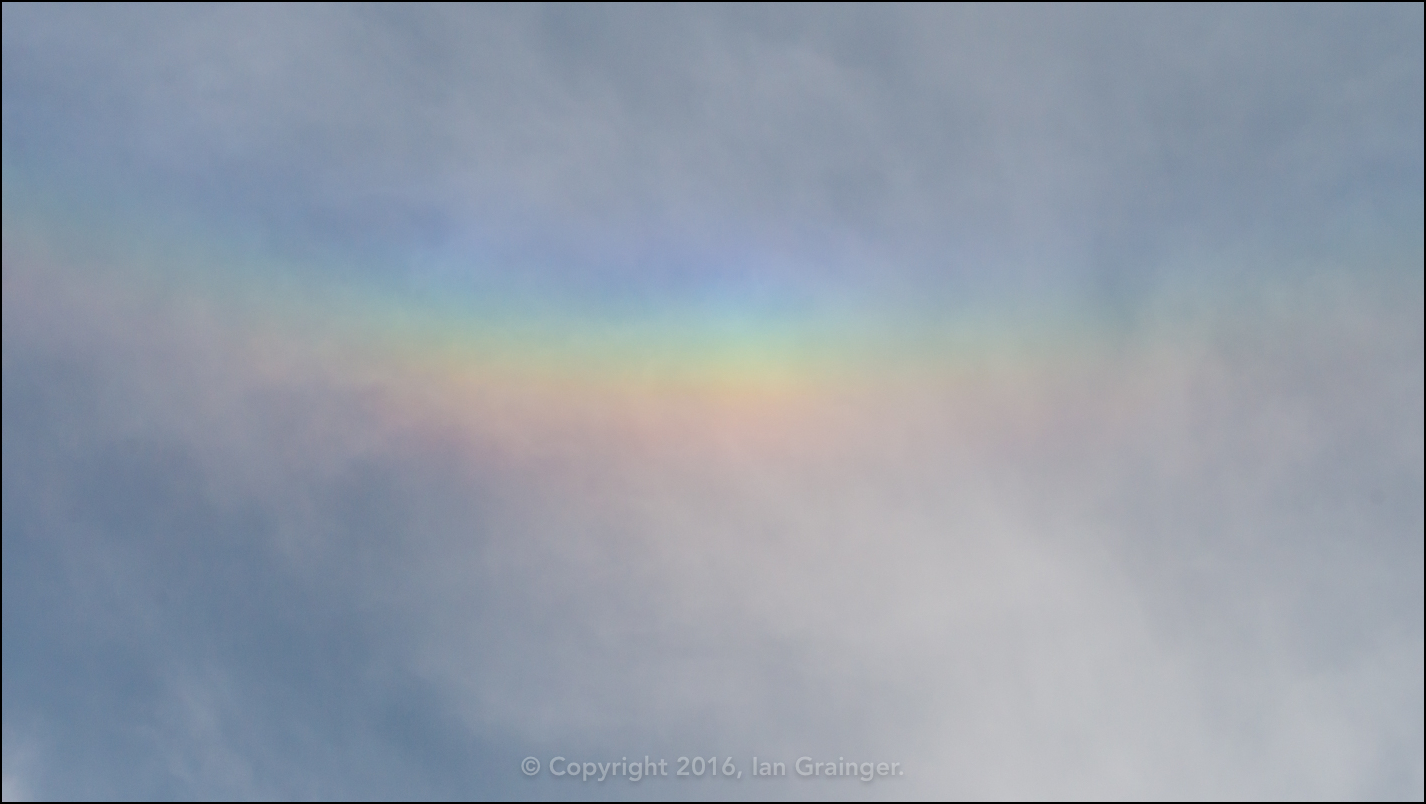 Cloud Rainbow - October 2016
Now, those who follow my musings regularly may well remember seeing a photograph like this last year? It's a weather phenomenon called Cloud Iridescence, and I wrote about it in this article almost a year ago to the day!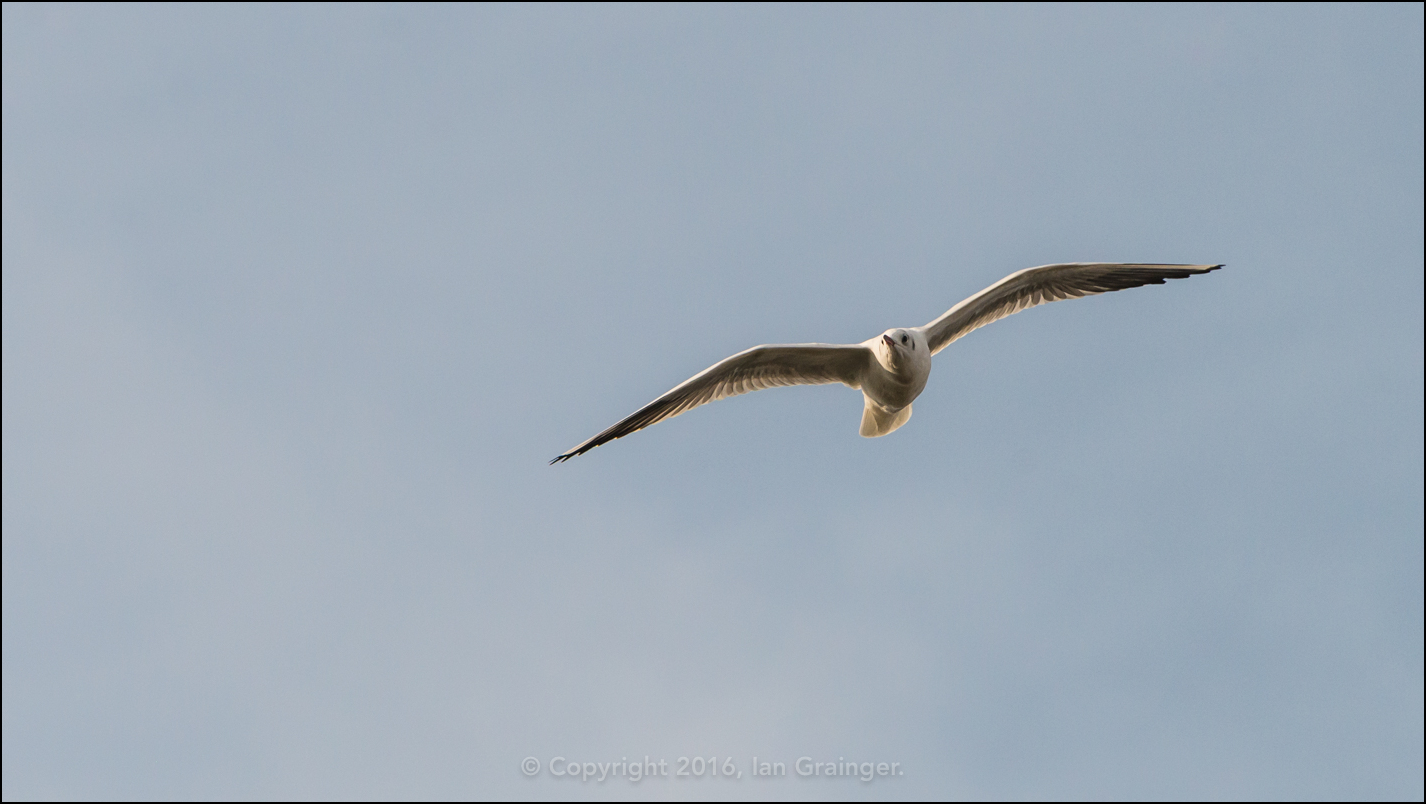 On The Lookout - October 2016
While I was looking up at the rainbow within a cloud, I spotted this Black Headed Gull (Chroicocephalus ridibundus) looking down at me.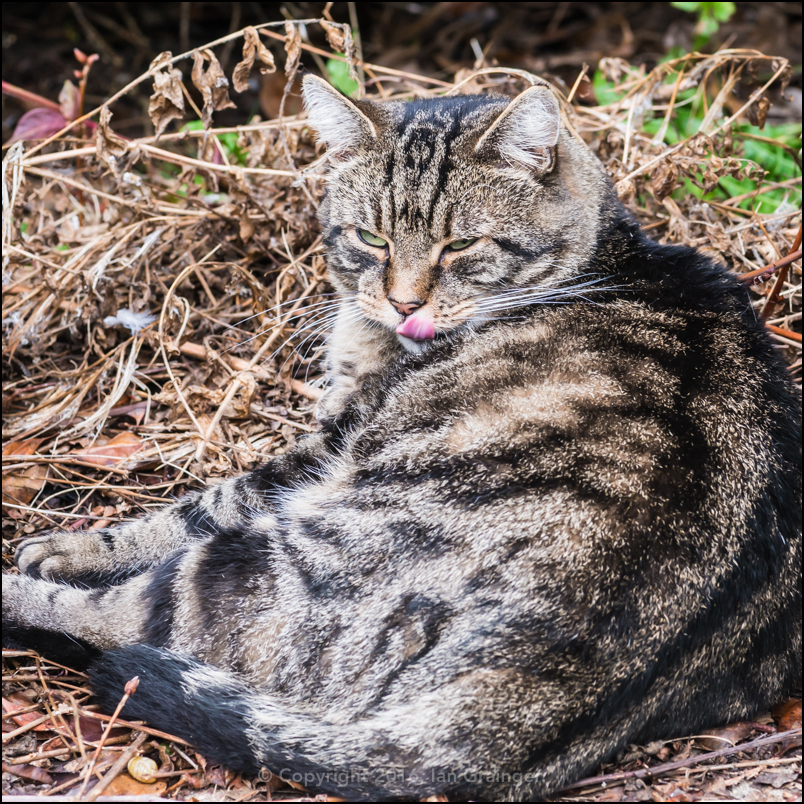 How Rude - October 2016
What of my furry helper this week? Well, he was being just downright rude! Poking his tongue out at me, while lying down in a pile of old hedge cuttings. Nothing but the best of beds for the fur ball!
So, this week I'm making Skeletal my Image of the Week, simply because it pleases me to see how nature can be beautiful even in decay...