Autumnal Wasp - October 2016
With the days getting shorter, and the weather turning colder, insects are disappearing quickly from our gardens for another year. However, there were still a few subjects around on a sunny Sunday morning, and I was lucky enough to grab a few shots of this docile Common Wasp (Vespula vulgaris) as it warmed up in a very autumnal looking Acer palmatum tree.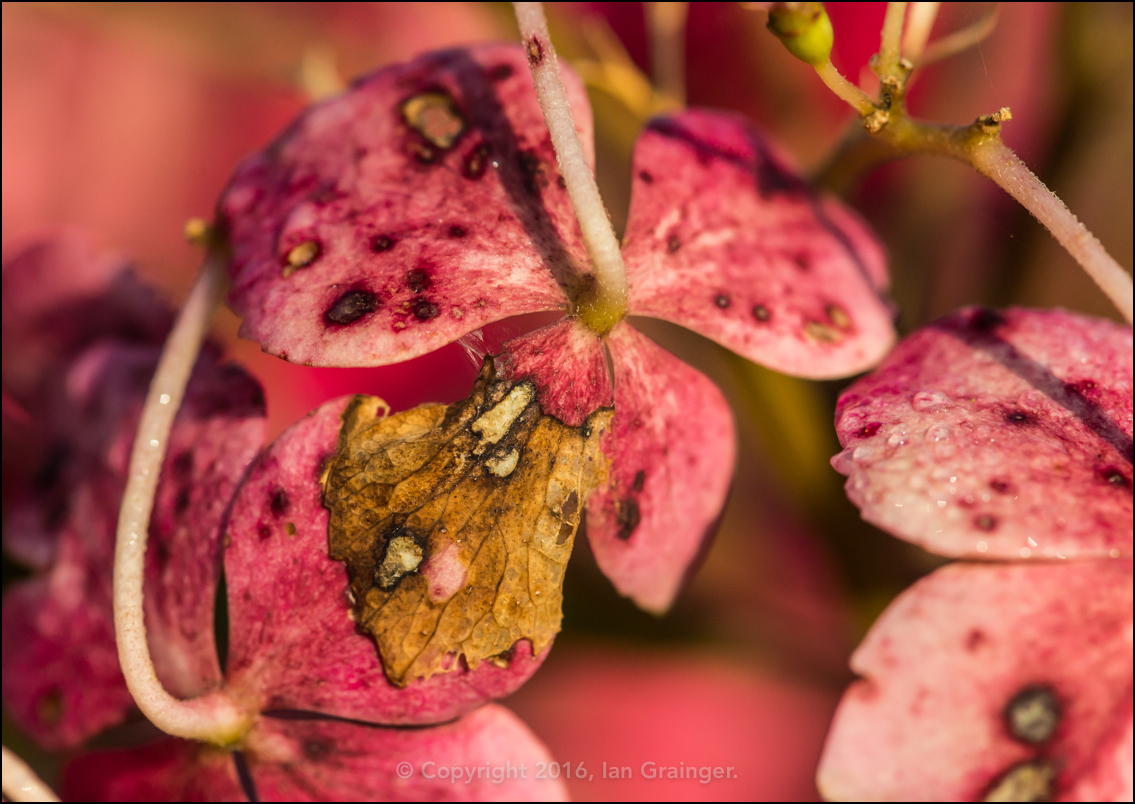 Hydrangea Decay - October 2016
The Acer tree wasn't the only thing looking very autumnal in dad's garden this week, as the Lacecap Hydrangeas (Hydrangea macrophylla) were starting to decay, and were definitely on their way out for the year.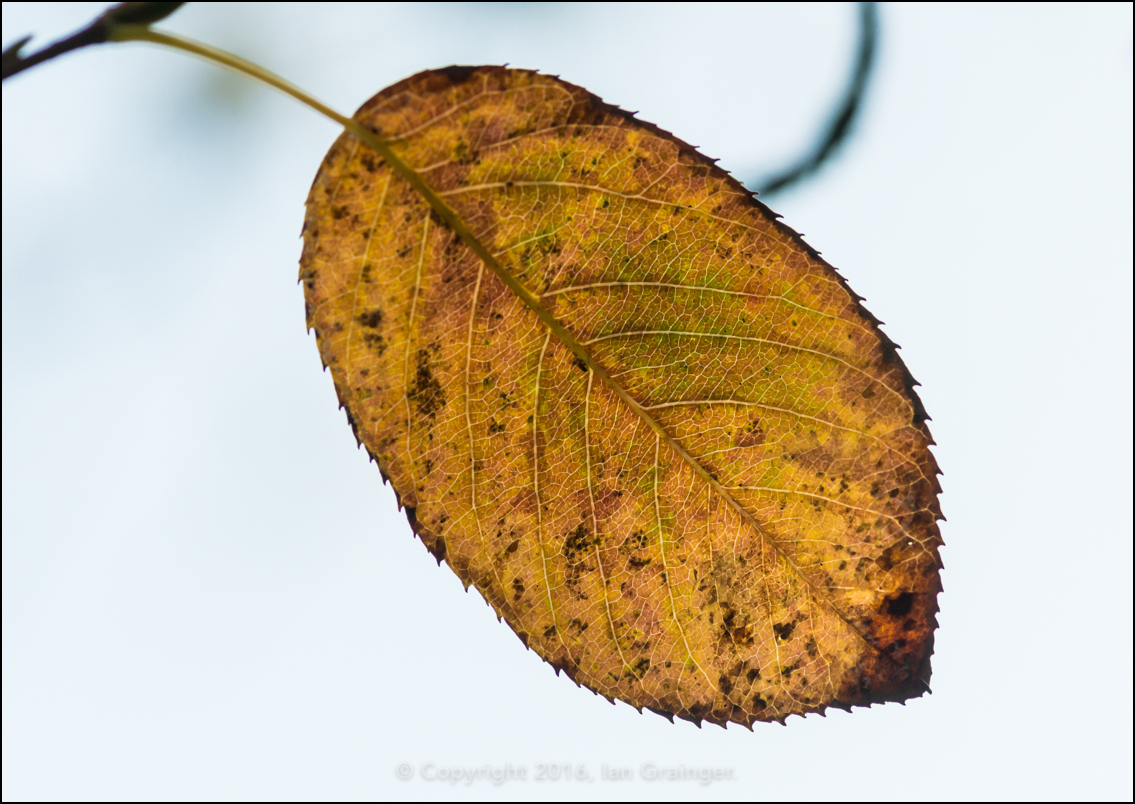 Amelanchier Leaf - October 2016
While the Acer tree was full of autumn colour, the Amelanchier tree was shedding leaves at an alarming rate and covering the lawn in small but colourful bits of leaf litter. This leaf was one of the remaining few clinging to a branch.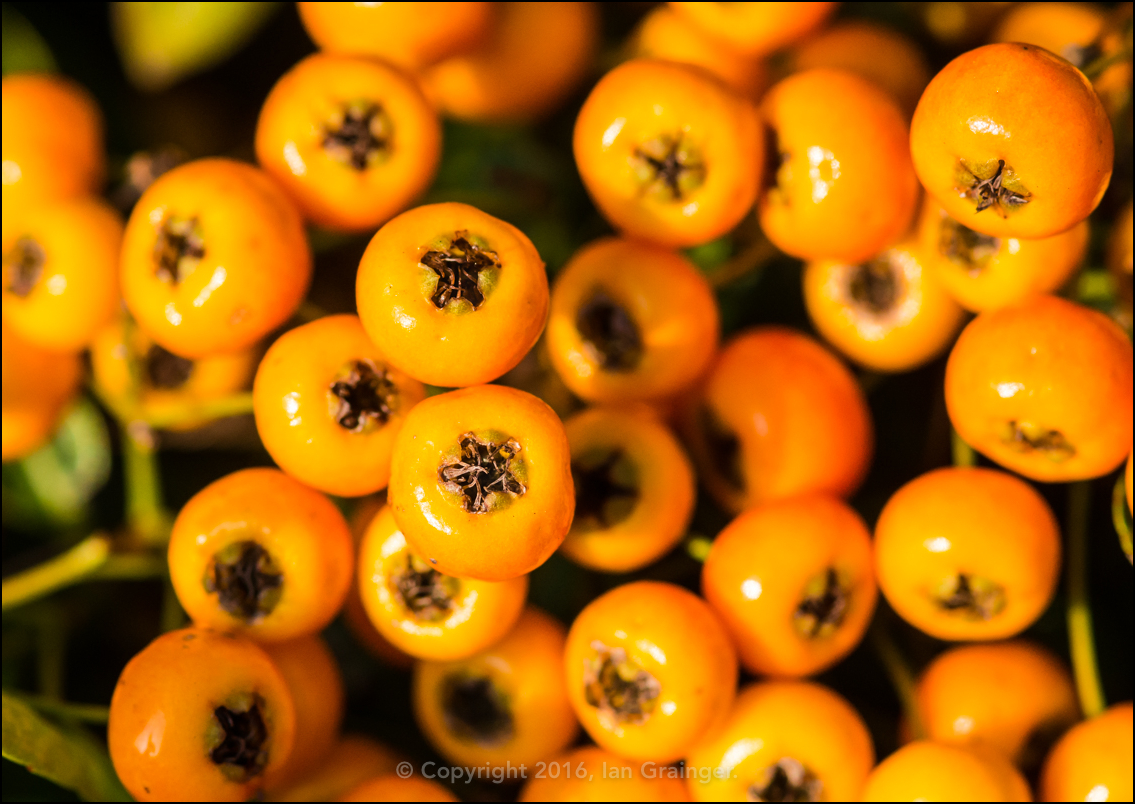 Firethorn Berries - October 2016
The Firethorn (Pyracantha) bushes were filling up nicely with berries, ready to give the birds a berry extravaganza when they ripened.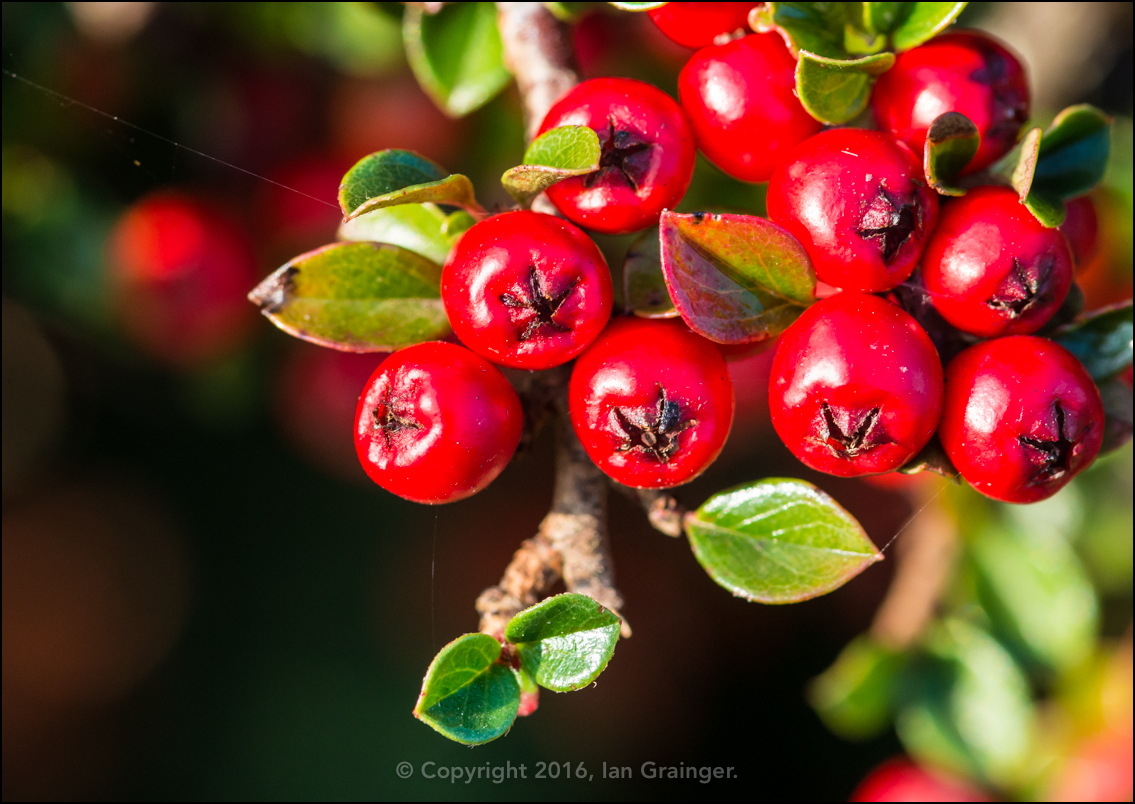 Cotoneaster Berries - October 2016
The Cotoneaster bushes weren't far behind the Pyracantha, and made an otherwise dull and shady site sing with colour.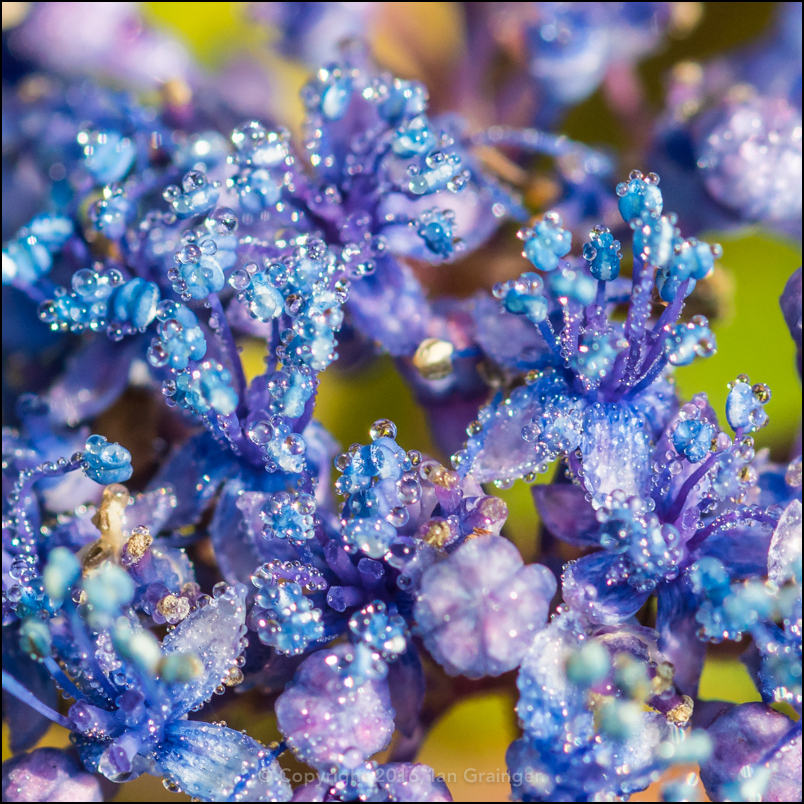 Hydrangea Droplets - October 2016
While the majority of the Hydrangea bushes were closing down for the year, there were a few specimens looking to produce just one more flower. This one looked particularly nice as it was covered in raindrops from an early morning shower.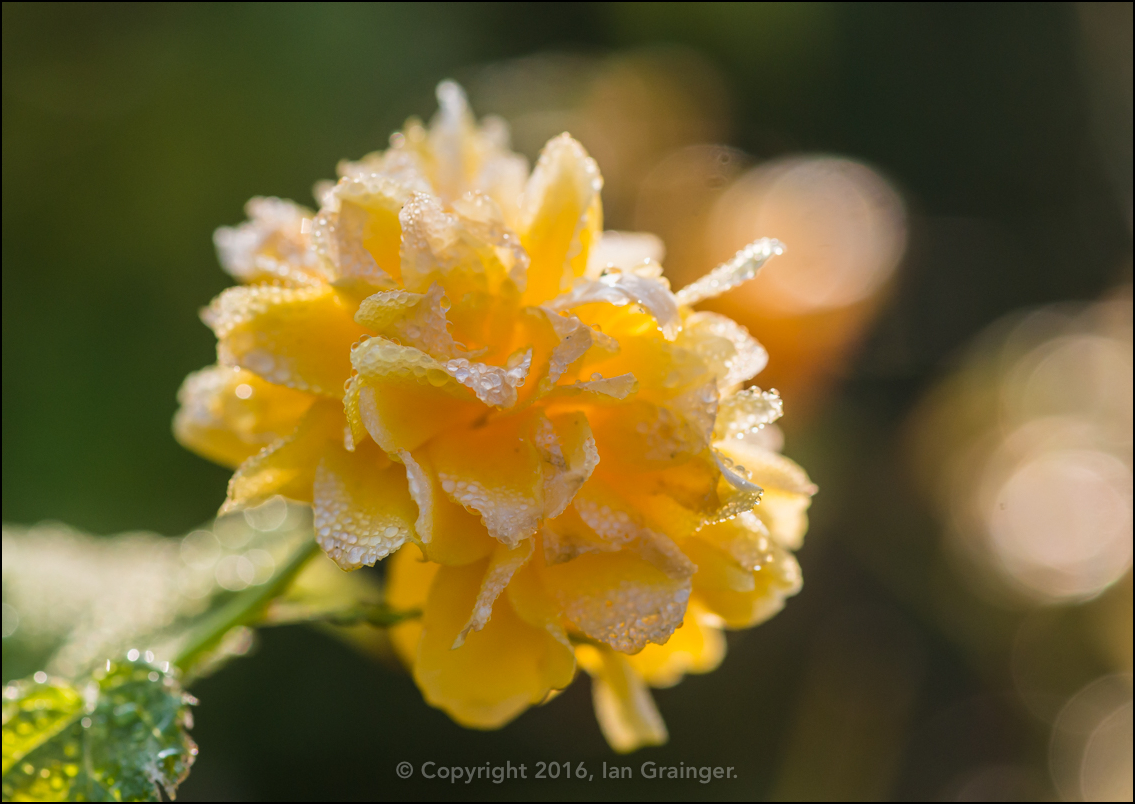 Kerria Droplets - October 2016
Although usually a spring flowering bush, the Kerria (Kerria japonica) was also sporting a covering of raindrops...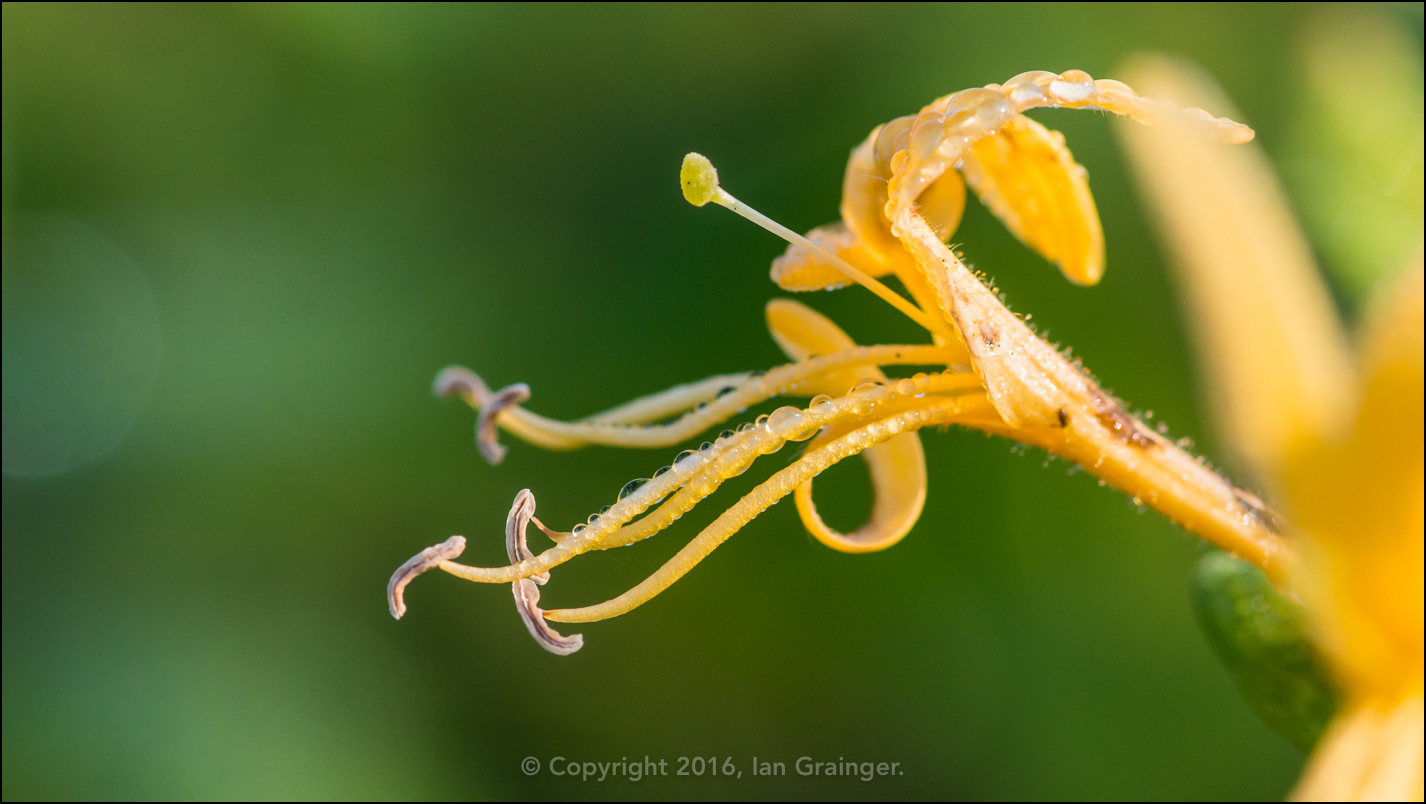 Honeysuckle Droplets - October 2016
...as was a late flowering Honeysuckle (Lonicera) plant.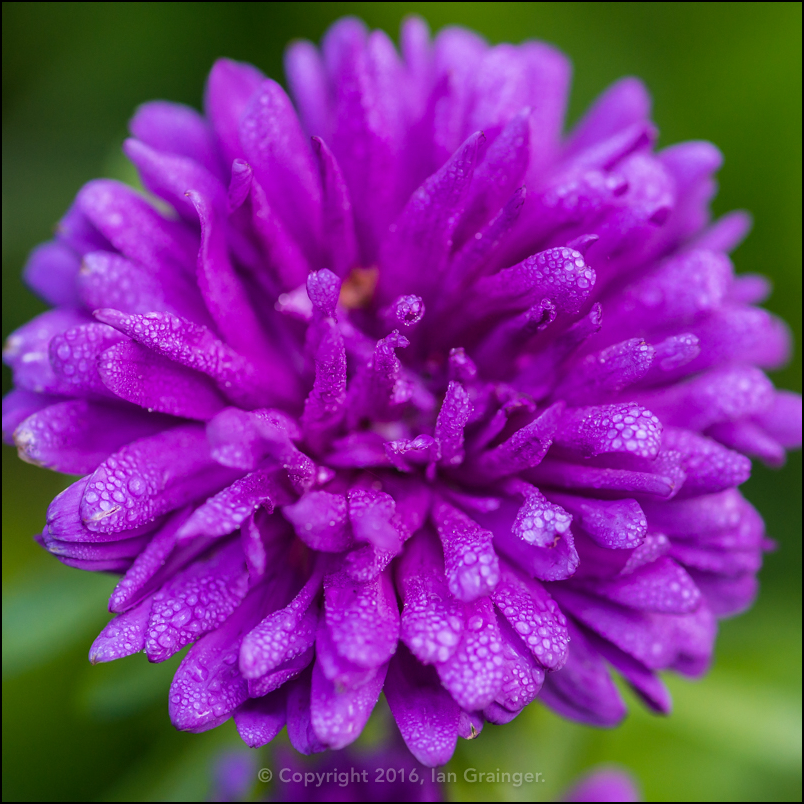 Aster Droplets - October 2016
Neither myself or dad could remember growing this little purple Aster, but it was a welcome addition, and hadn't escaped the rain either.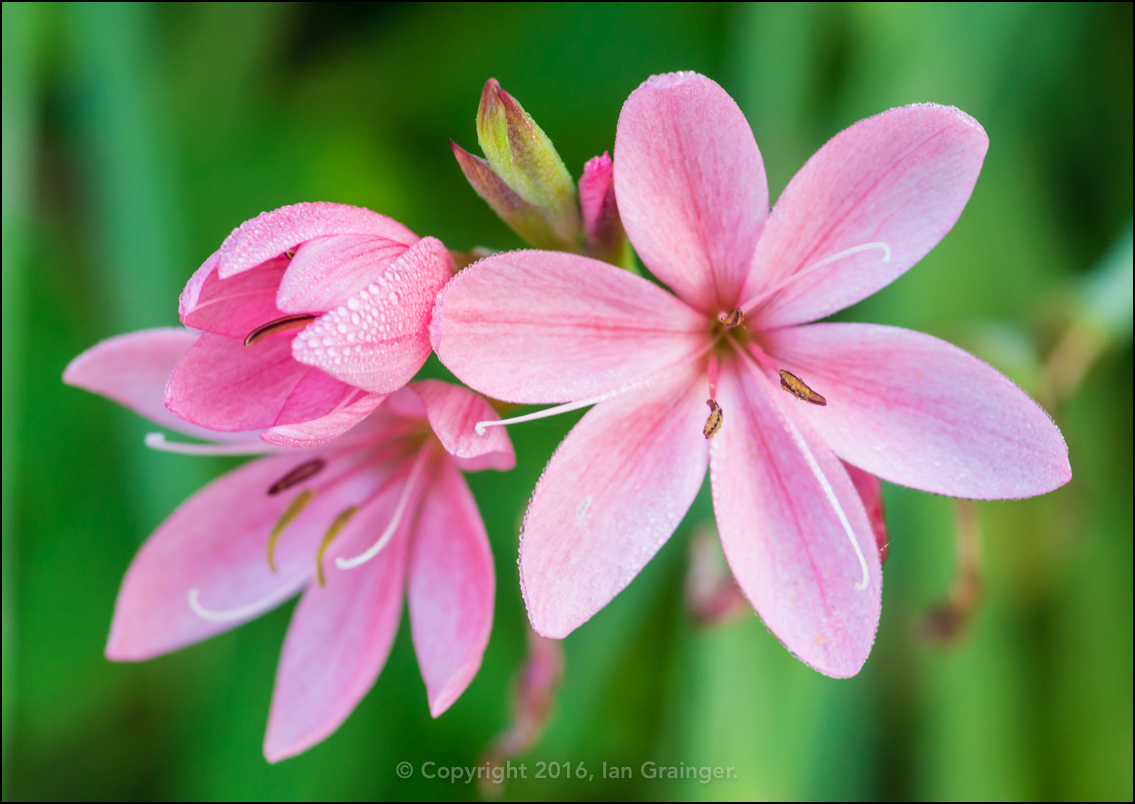 River Lily Lovelies - October 2016
The River Lilies (Hesperantha coccinea) were still putting on a wonderful display, and still had plenty of buds left to open.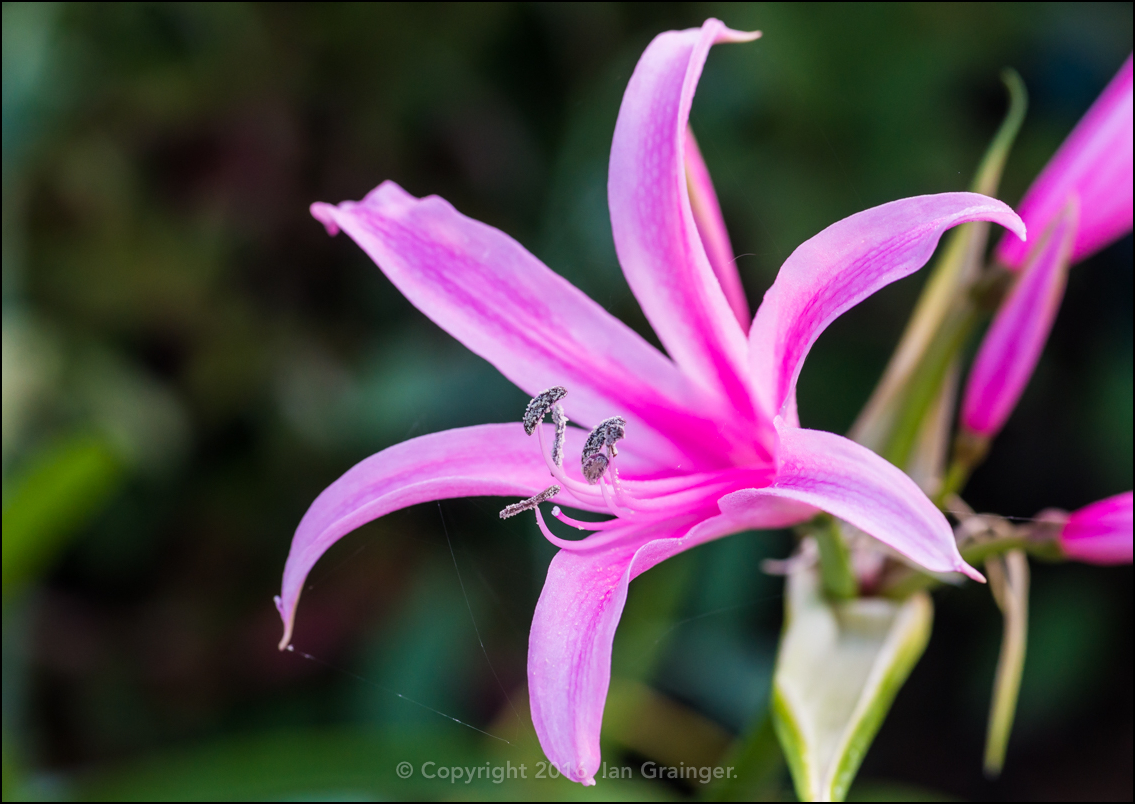 Starry Nerine - October 2016
The Guernsey Lilies (Nerine Bowdenii) were also coming into their own, with this pink one having now opened up fully from last week...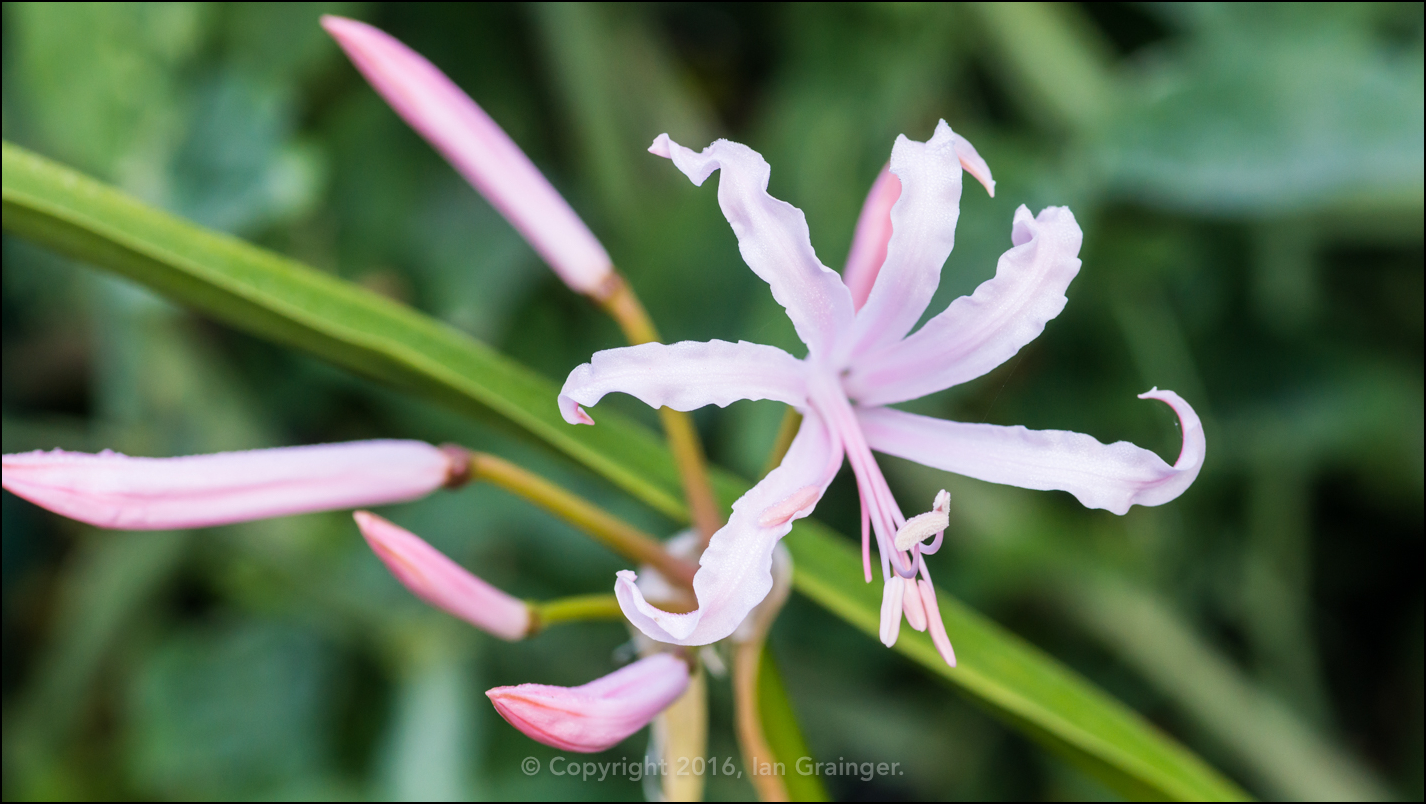 Crumpled Nerine - October 2016
...and this white one appearing on the scene. I love how the petals of this one look like they need a good iron to make them flat again!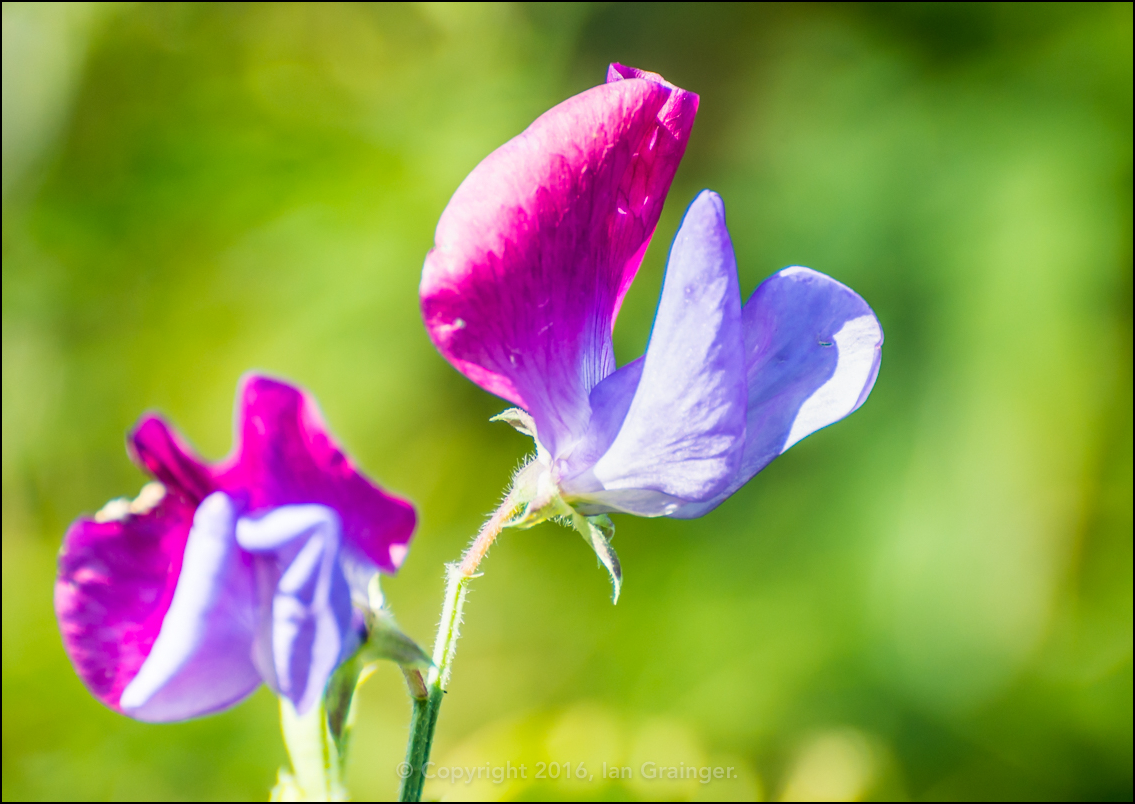 Multicoloured Pea - October 2016
One of my favourite flowers in dad's garden this year has been this multicoloured Sweet Pea (Lathyrus odoratus). I'm unsure of the exact variety as it's another one of those plants that has just appeared. I guess the birds must be keen on gardening too!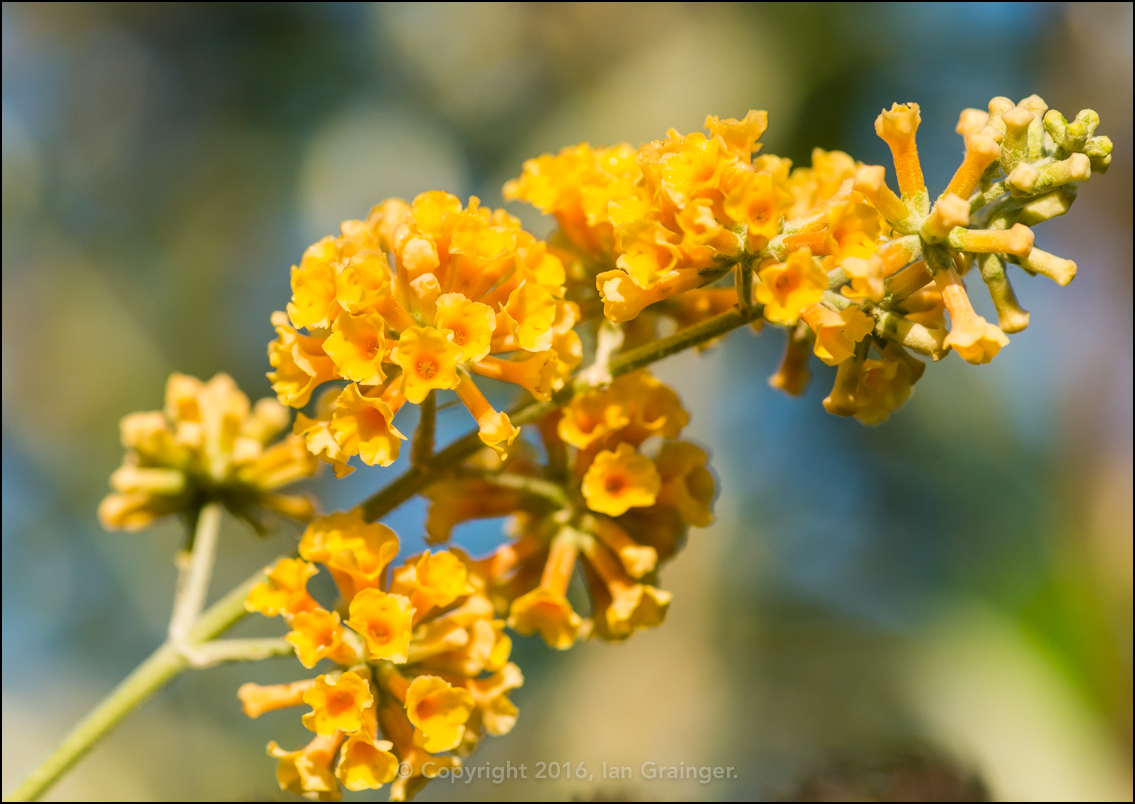 Butterfly Feast - October 2016
Although I didn't see any butterflies this week, there were still plenty of flowers on this Butterfly Bush (Buddleia) for them to feed on.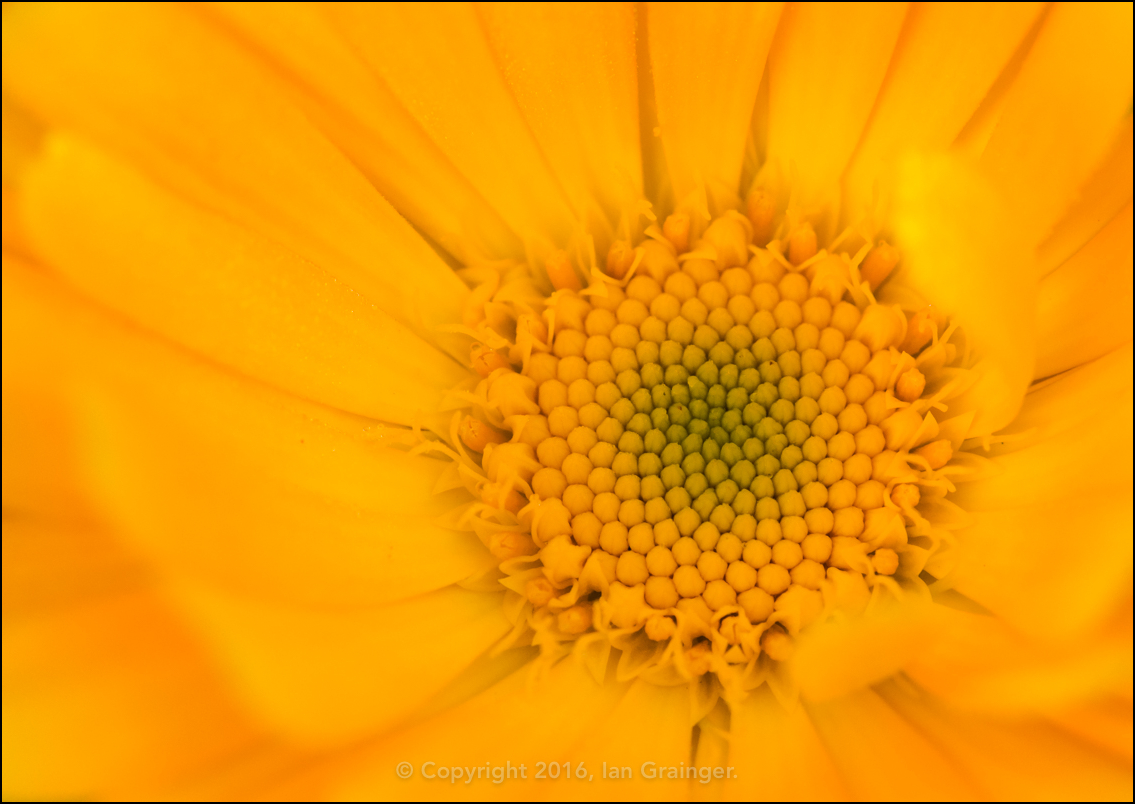 Orange Calendula - October 2016
Or if they didn't fancy those, the Pot Marigolds (Calendula) were still out in force, and in quite a variety of colours. This orange one was my favourite...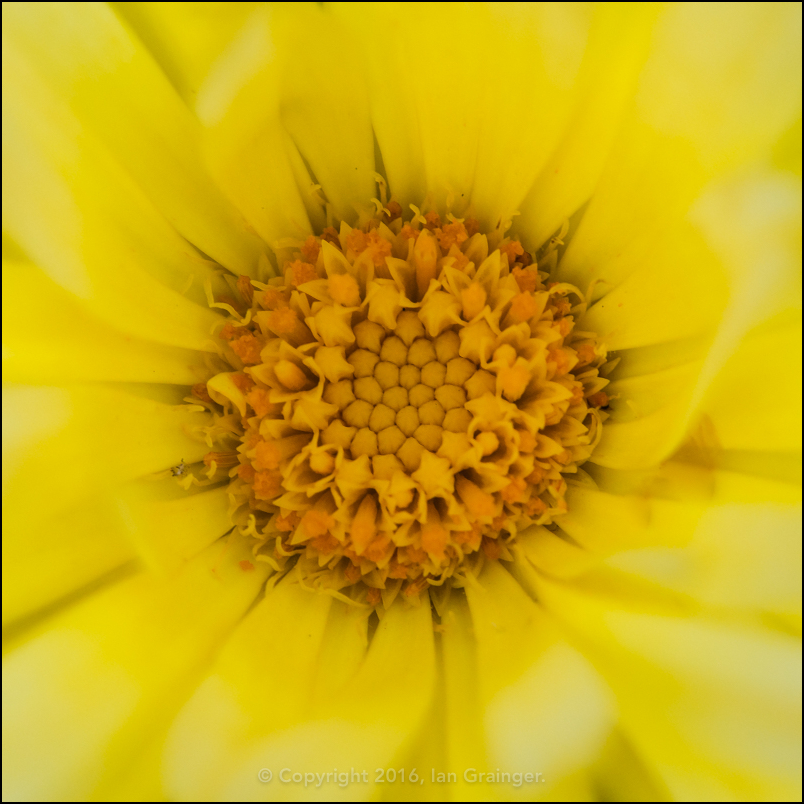 Yellow Calendula - October 2016
...but there were also yellow ones...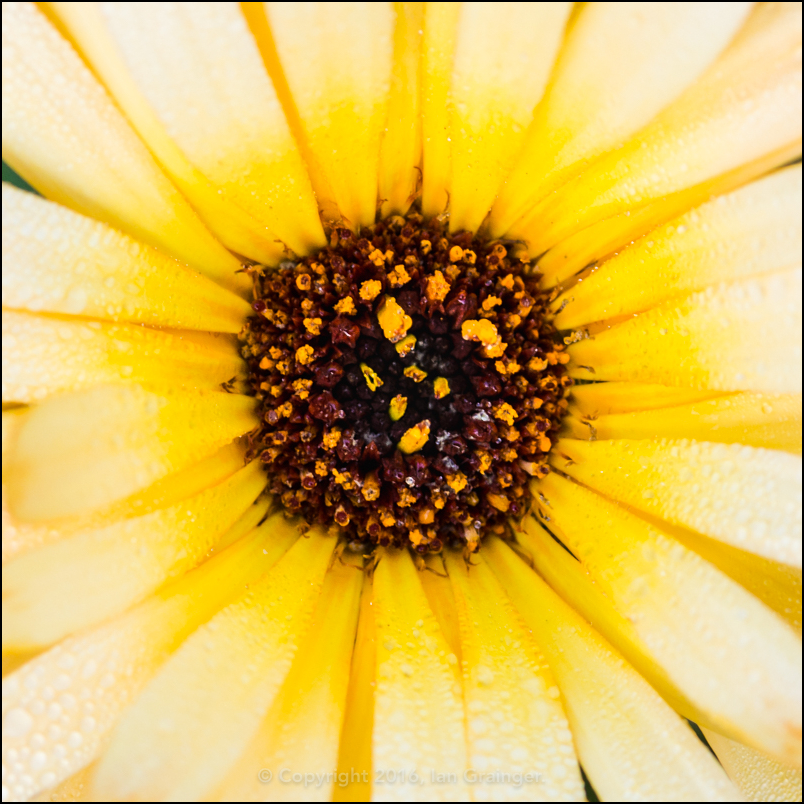 Whitish Calendula - October 2016
...and nearly white ones!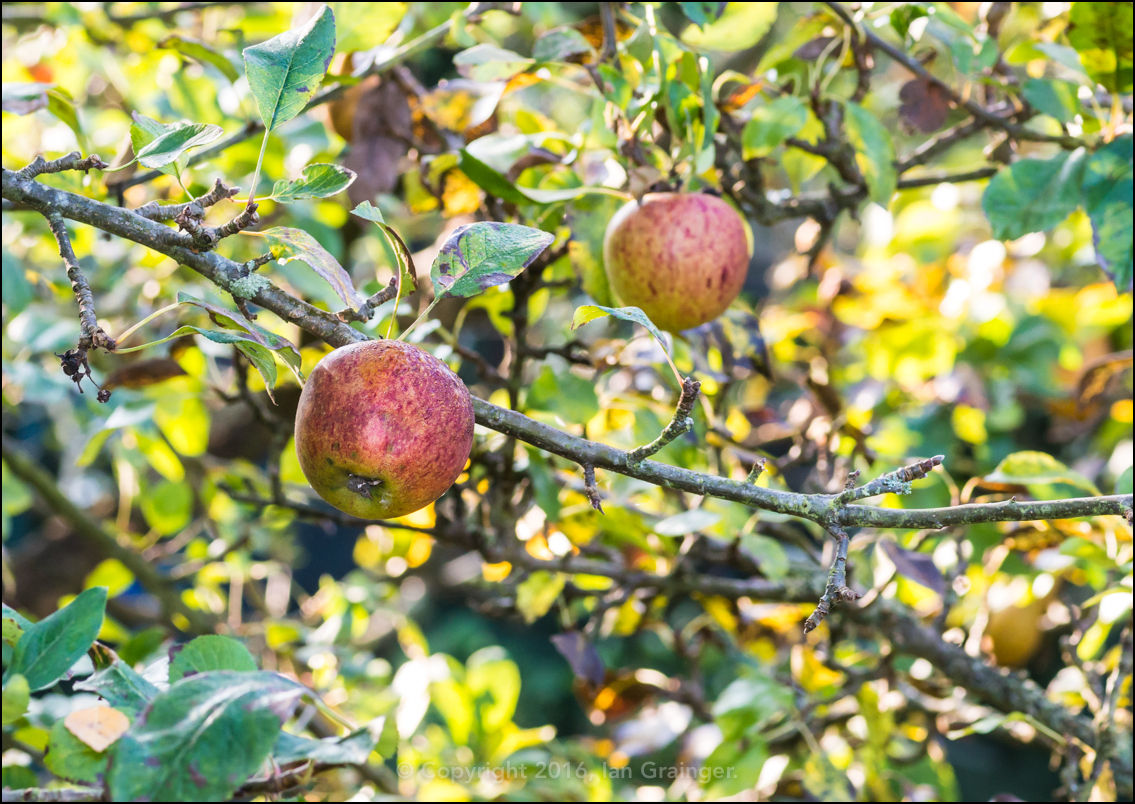 Autumn Harvest - October 2016
A quick look over into a neighbouring garden revealed some fruit ready to be harvested. These rosy coloured apples definitely looked good enough to eat.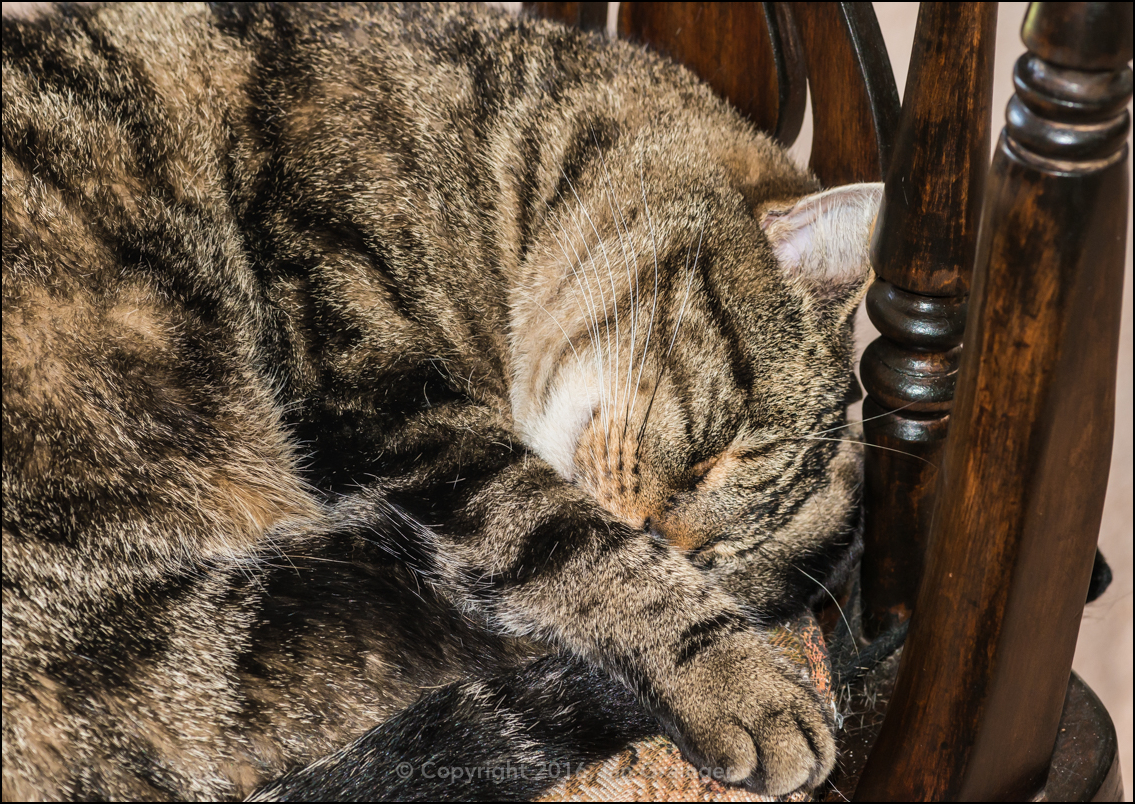 Dreaming Kitty - October 2016
What of my furry photo companion this week? Well, as has been the same for the past couple of weeks he preferred to keep his paws dry, and was sound asleep on his favourite chair, waiting for his lunch to be delivered.
So, this week I chose Autumnal Wasp as my Image of the Week. Pretty much because it was the best photograph I took...