Poppy Picker - September 2016
This week's article imagery starts off in my garden, taking a look at the early autumn insect and arachnid life.
This Hoverfly was particularly fond of my Poppy 'Falling in Love' blooms, as am I...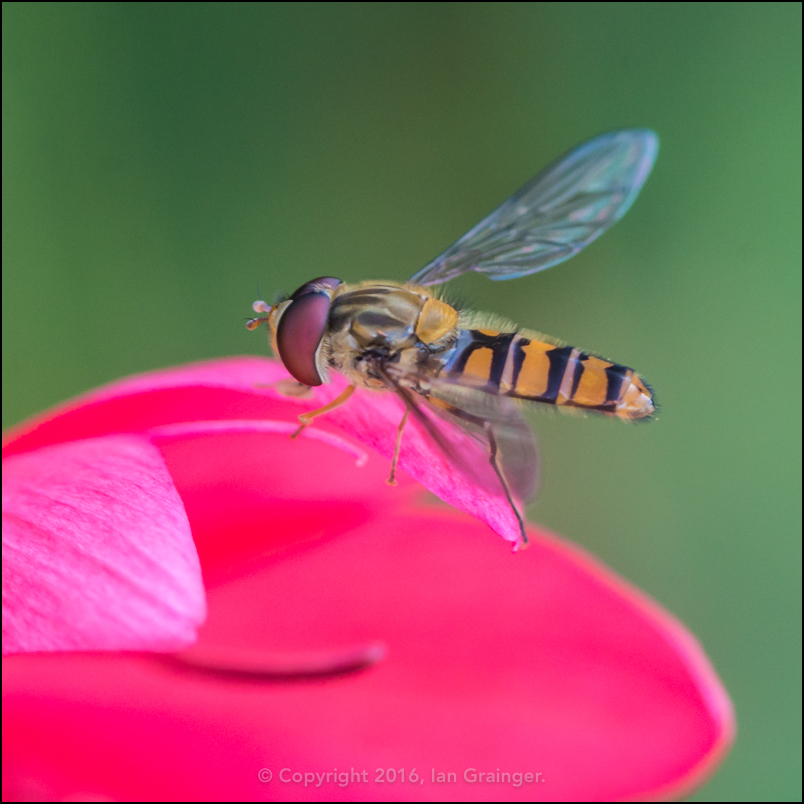 Hoverfly - September 2016
...while this one was enjoying the delights of a River Lily (Hesperantha coccinea).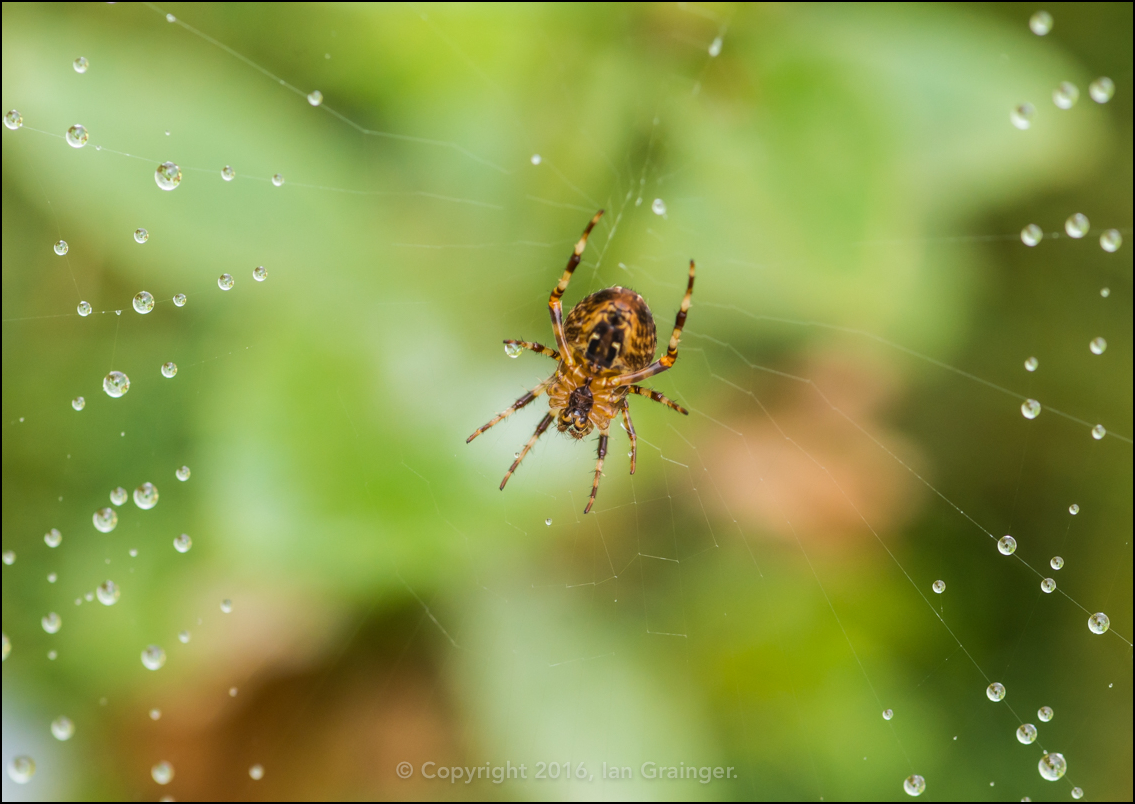 Underside - September 2016
At this time of year there seems to be an infinite number of Garden Spiders (Araneus diadematus) busy weaving their webs on a daily basis.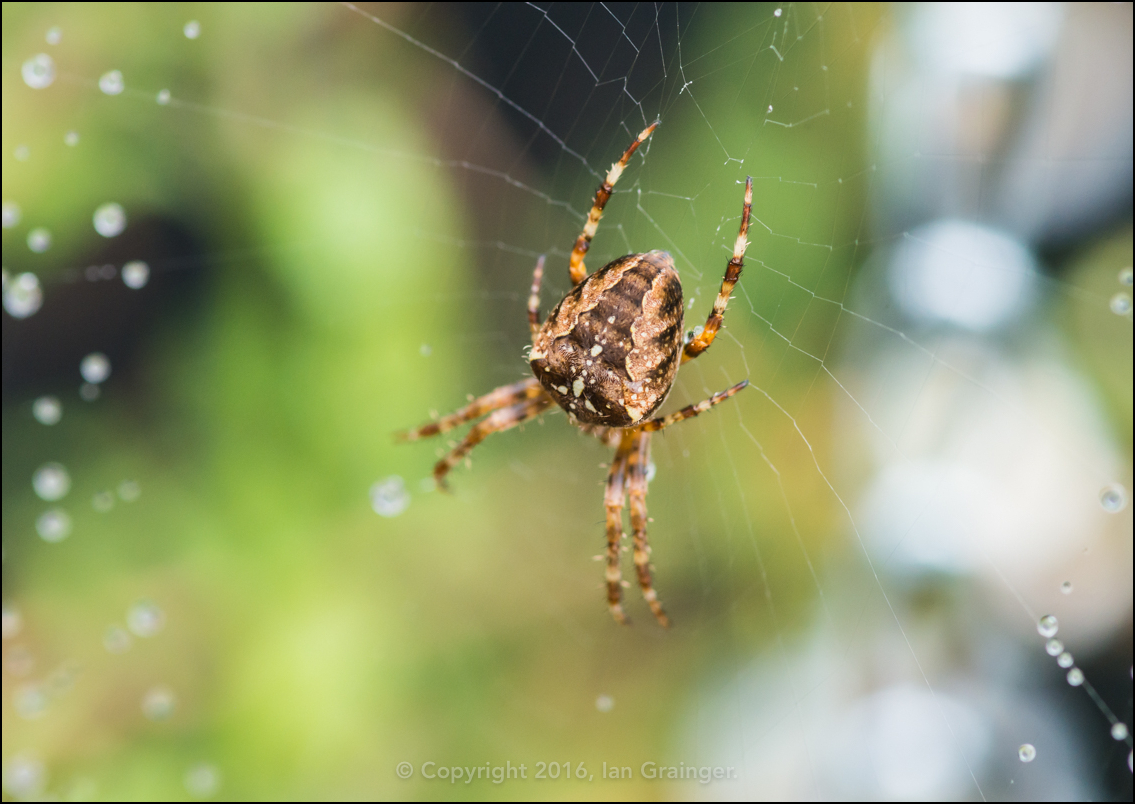 Topside - September 2016
From this view we can see how they get their alternative name of the Cross Spider, because of the distinctive cross on their backs - and not because they're in a persistent state of annoyance!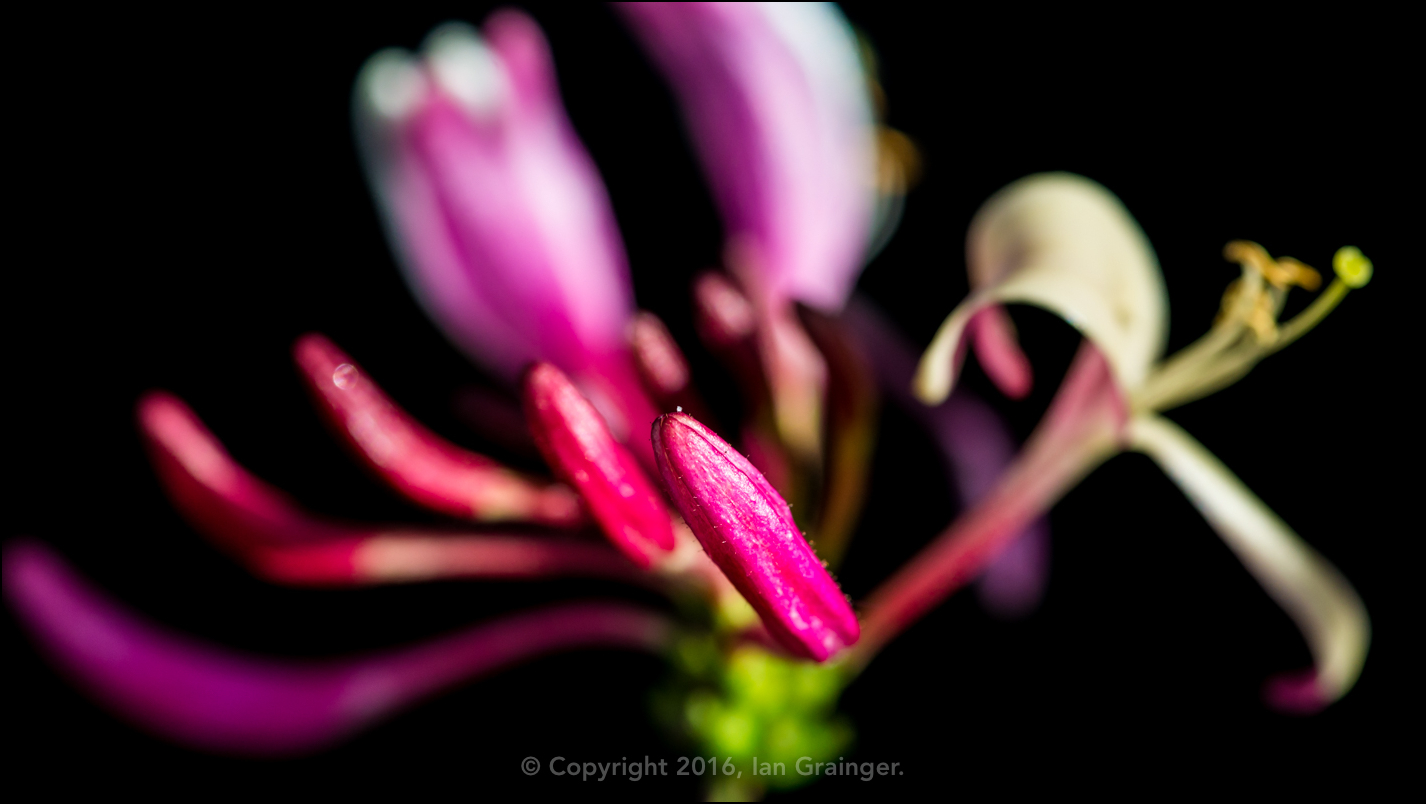 Lonicera Periclymenum Serotina - September 2016
I had a nice surprise while surveying the garden at the weekend when I found this very pretty Honeysuckle 'Serotina' (Lonicera periclymenum) growing. It had been mislabelled as a Jasmine, but I'm not sure whether it was me or the supplier who was responsible for the error!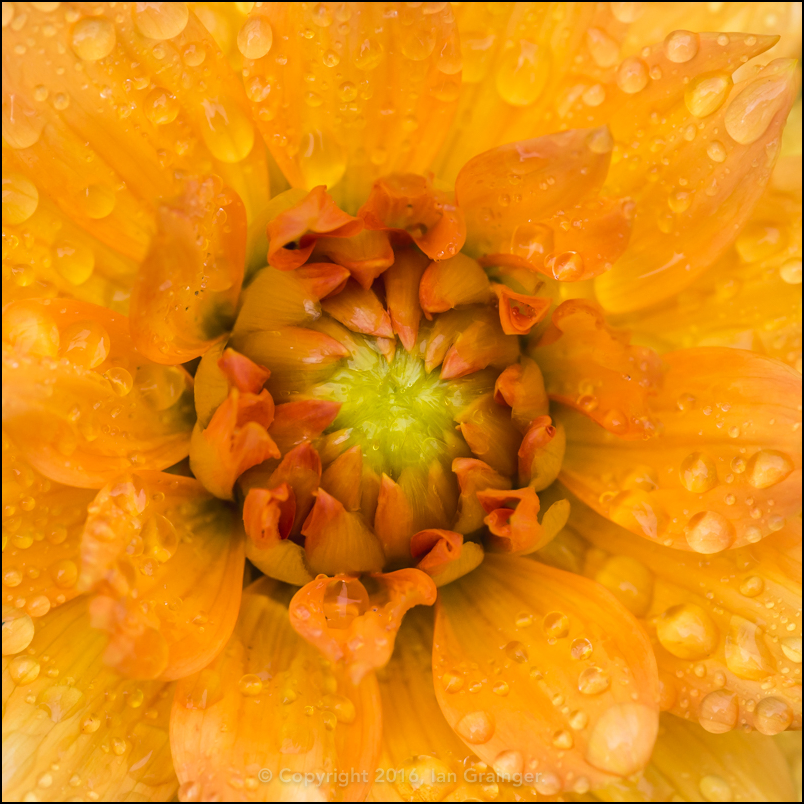 Damp Dahlia - September 2016
My Dahlia 'Noordwijks Glorie' was still producing plenty of blooms, and was standing up to the rain quite well.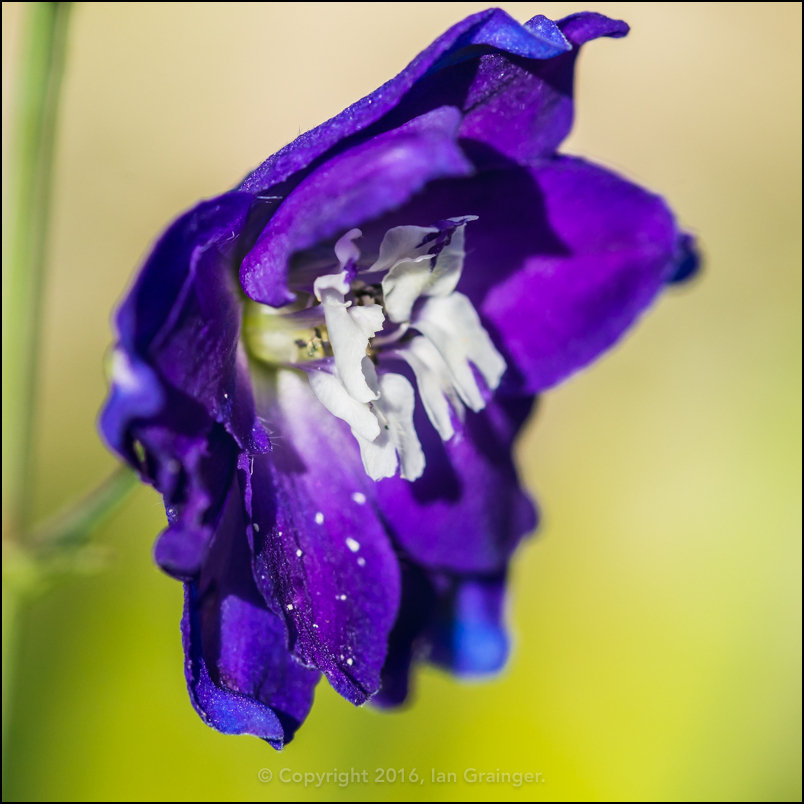 Purple Pretty - September 2016
The Delphiniums were putting on a great display of late summer / early autumn colour, with this purple and blue combination looking quite stunning in the morning sunshine.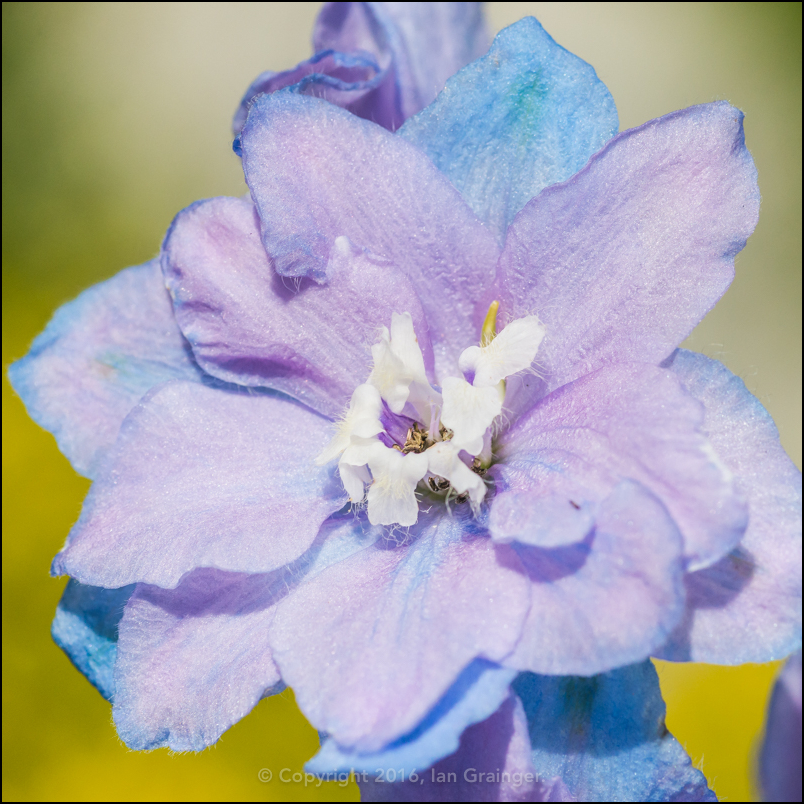 Delphinium Blues - September 2016
This pale blue Delphinium made a very nice contrast to the darker one nearby.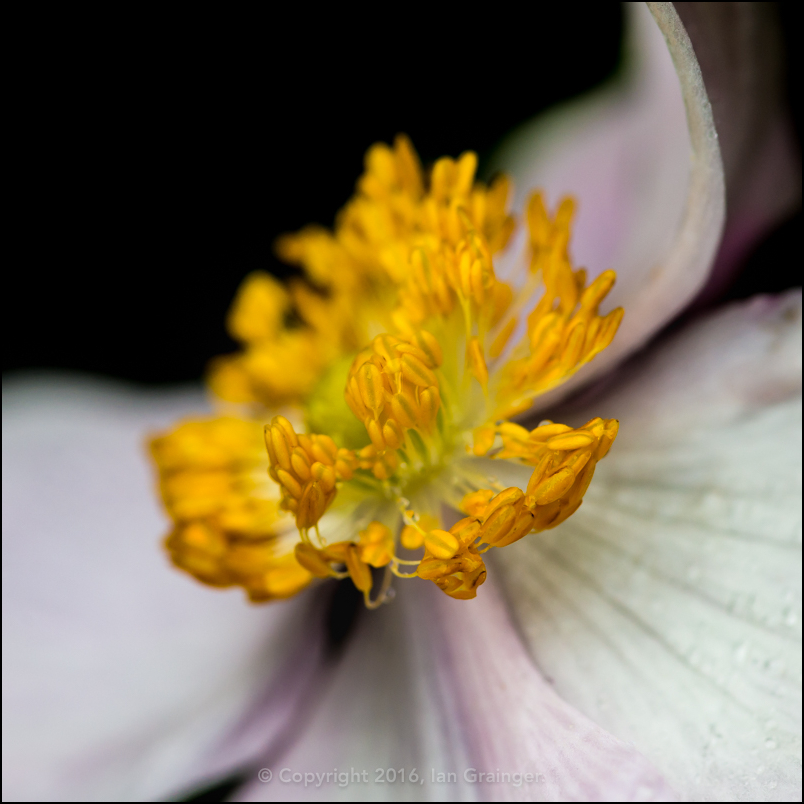 Special Serenade - September 2016
The Japanese Anemone 'Serenade' (Anemone tomentosa) had started to develop quite a mass of flowers, but they were still more white than pink.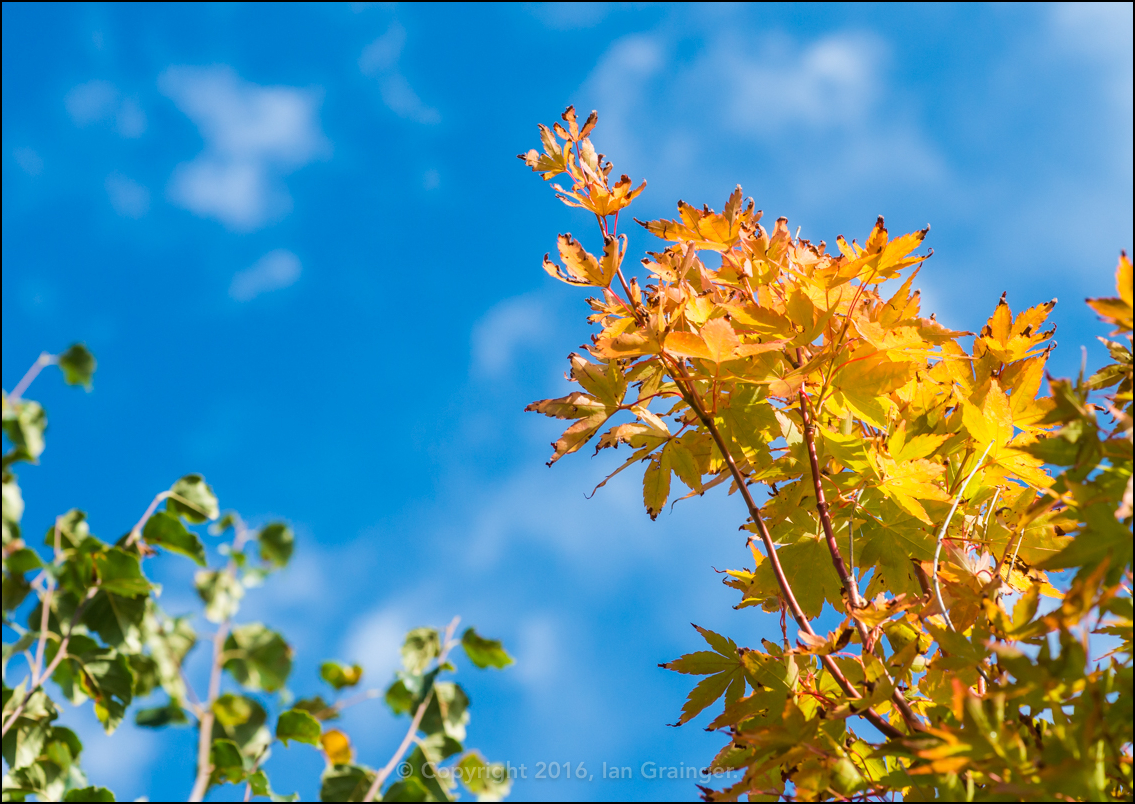 Autumn Colours - September 2016
While my garden was still clinging onto summer colours, dad's garden had definitely slipped into autumn. The Japanese Maple tree had definitely put on its autumnal coat...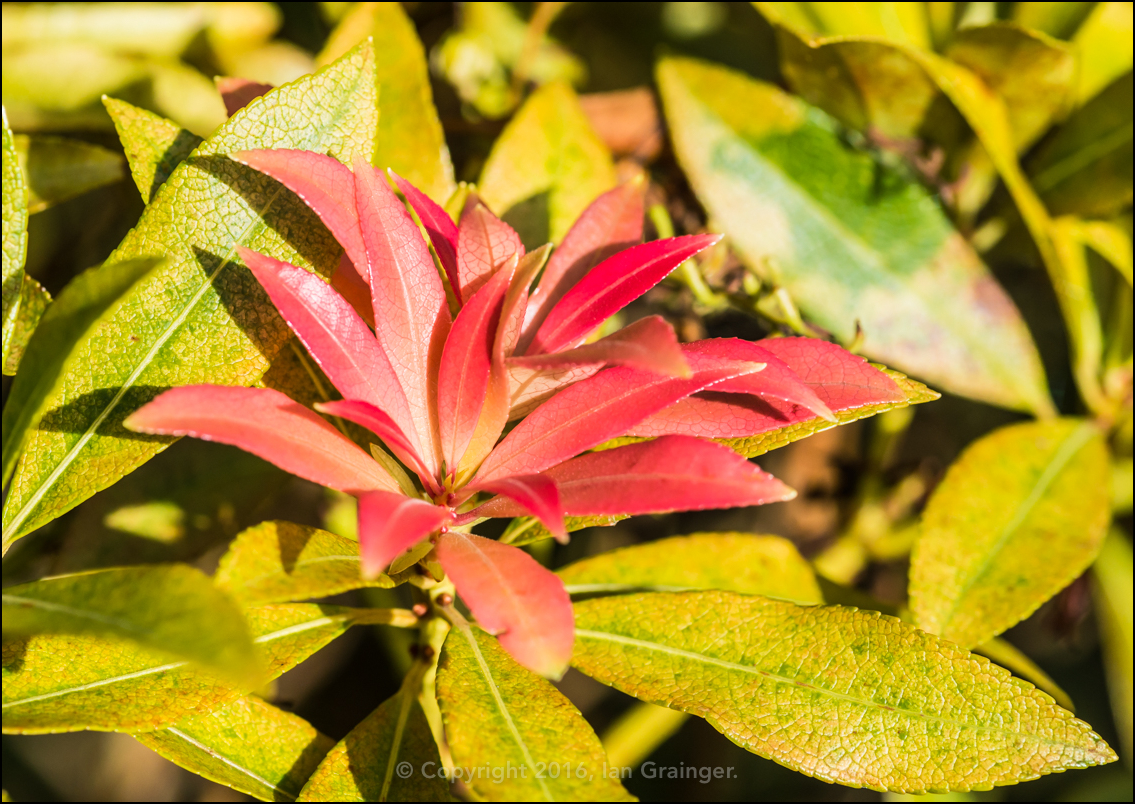 Changing Colours - September 2016
...and the Forest Flame (Pieris) bush was also slipping into its autumn apparel.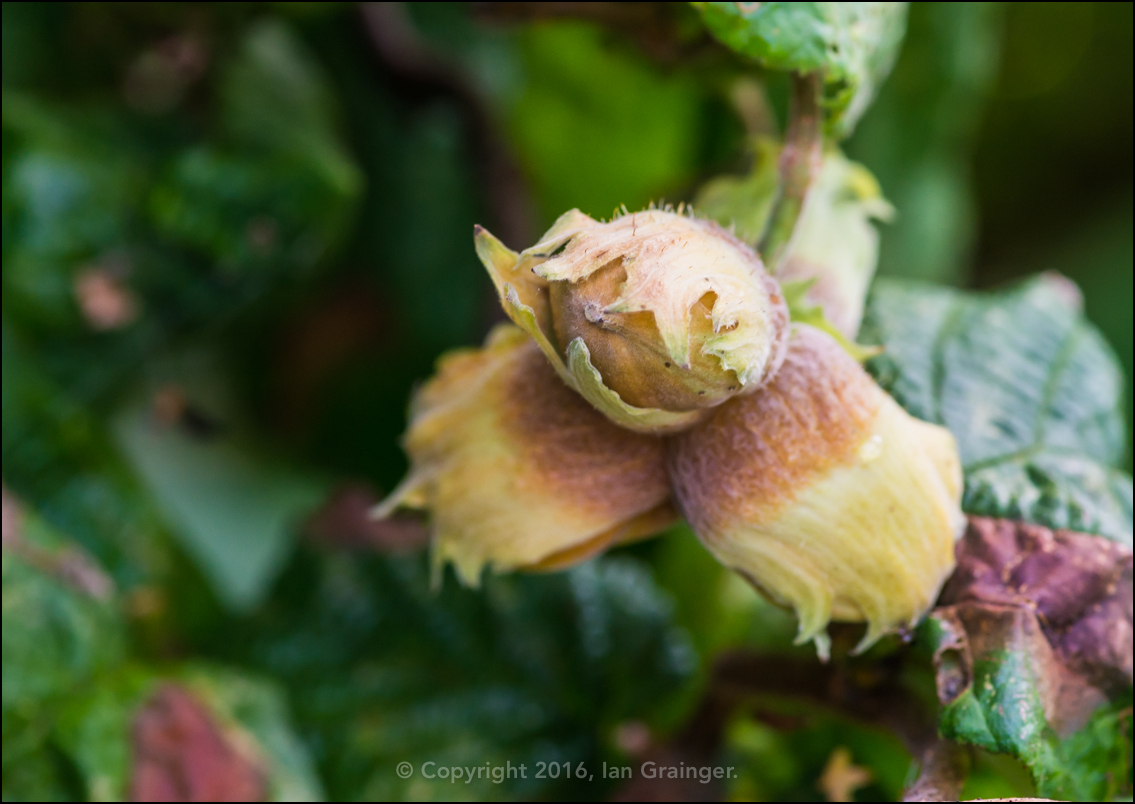 Hazelnut Surprise - September 2016
The Corkscrew Hazel Tree (Corylus avellana contorta) was in the process of producing hazelnuts that the Squirrels would readily remove once ripened.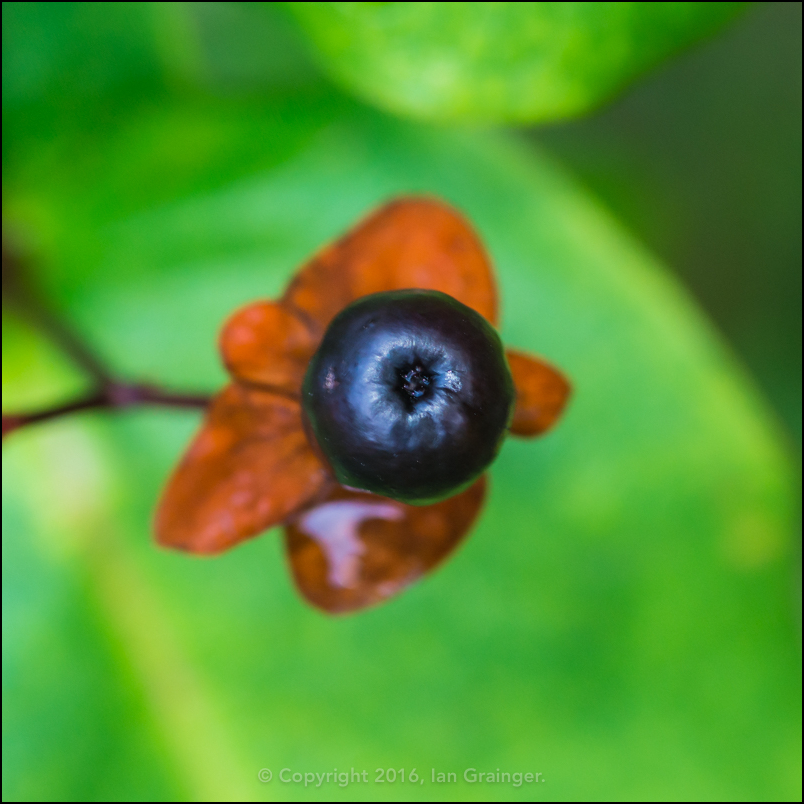 Tutsan Berries - September 2016
It had also turned into the season of the berry, which were adding their own splash of colour to the garden. These Tutsan (Hypericum androsaemum) bush berries had ripened over the last few weeks...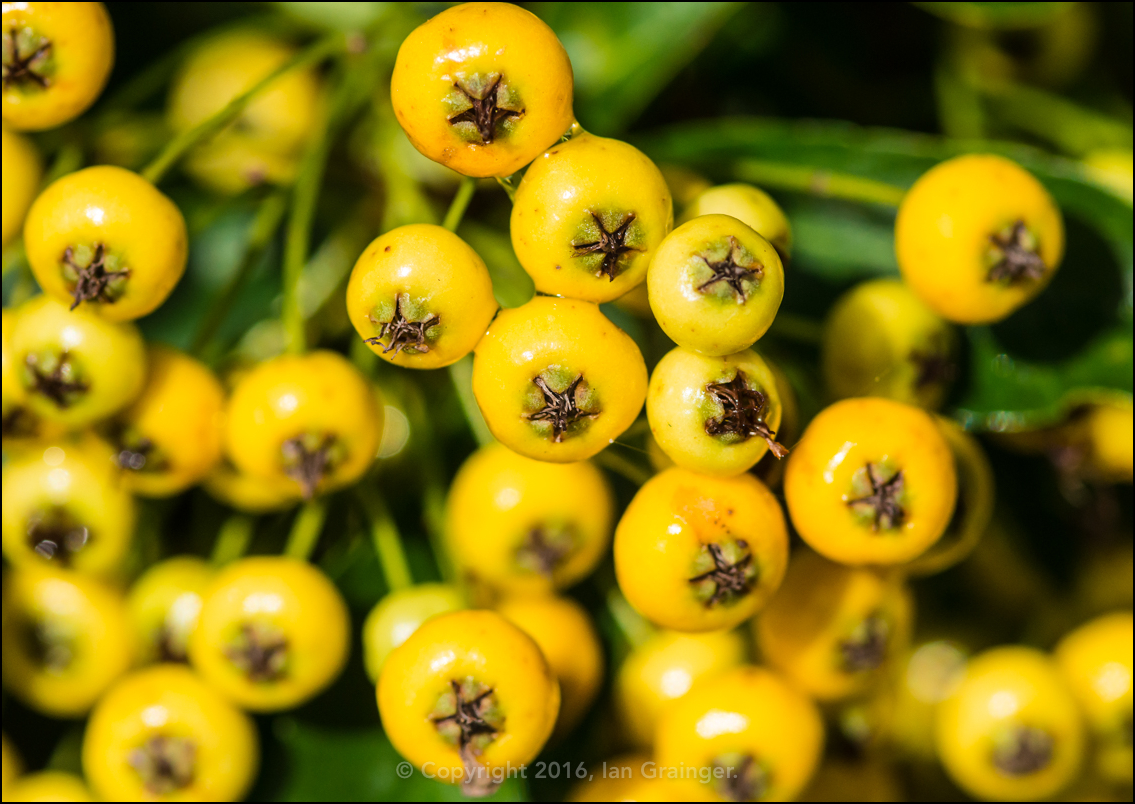 Pyracantha Berries - September 2016
...and there was a mass of yellow from the Pyracantha bush berries that would undoubtedly soon be munched up greedily by the birds.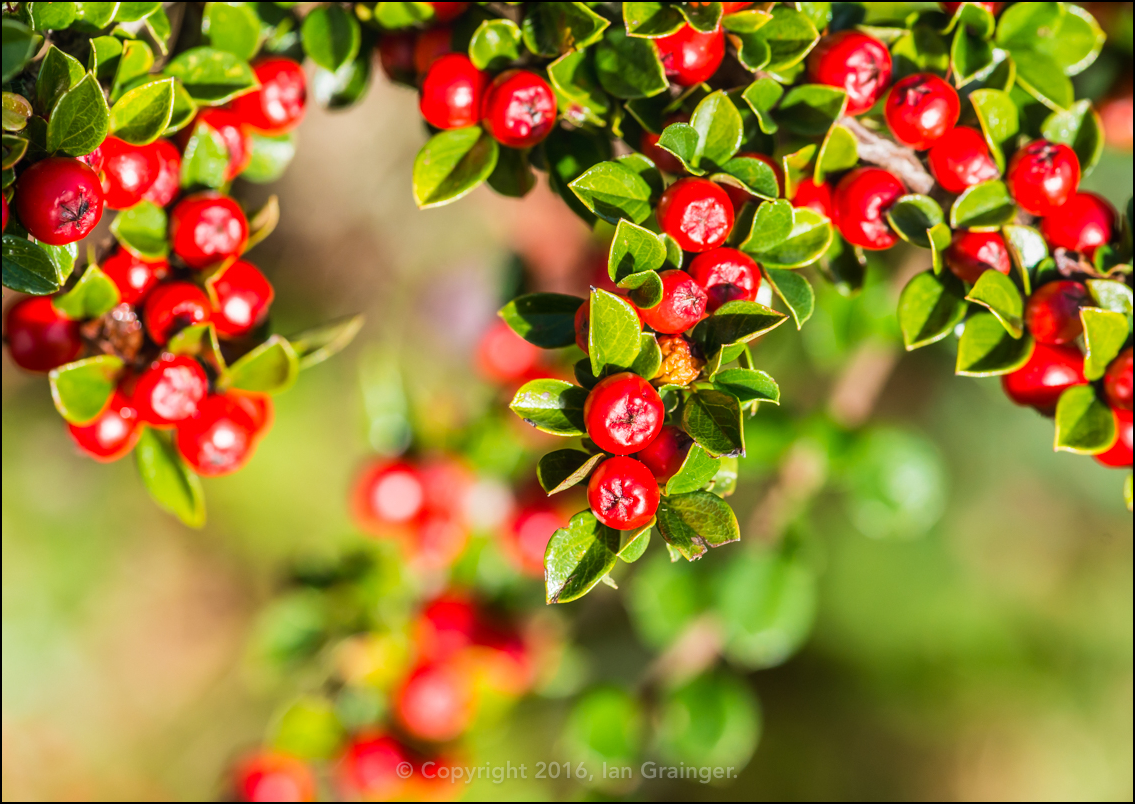 Cotoneaster Berries - September 2016
The Cotoneaster bushes were also brightened by the arrival of thousands of their small red berries.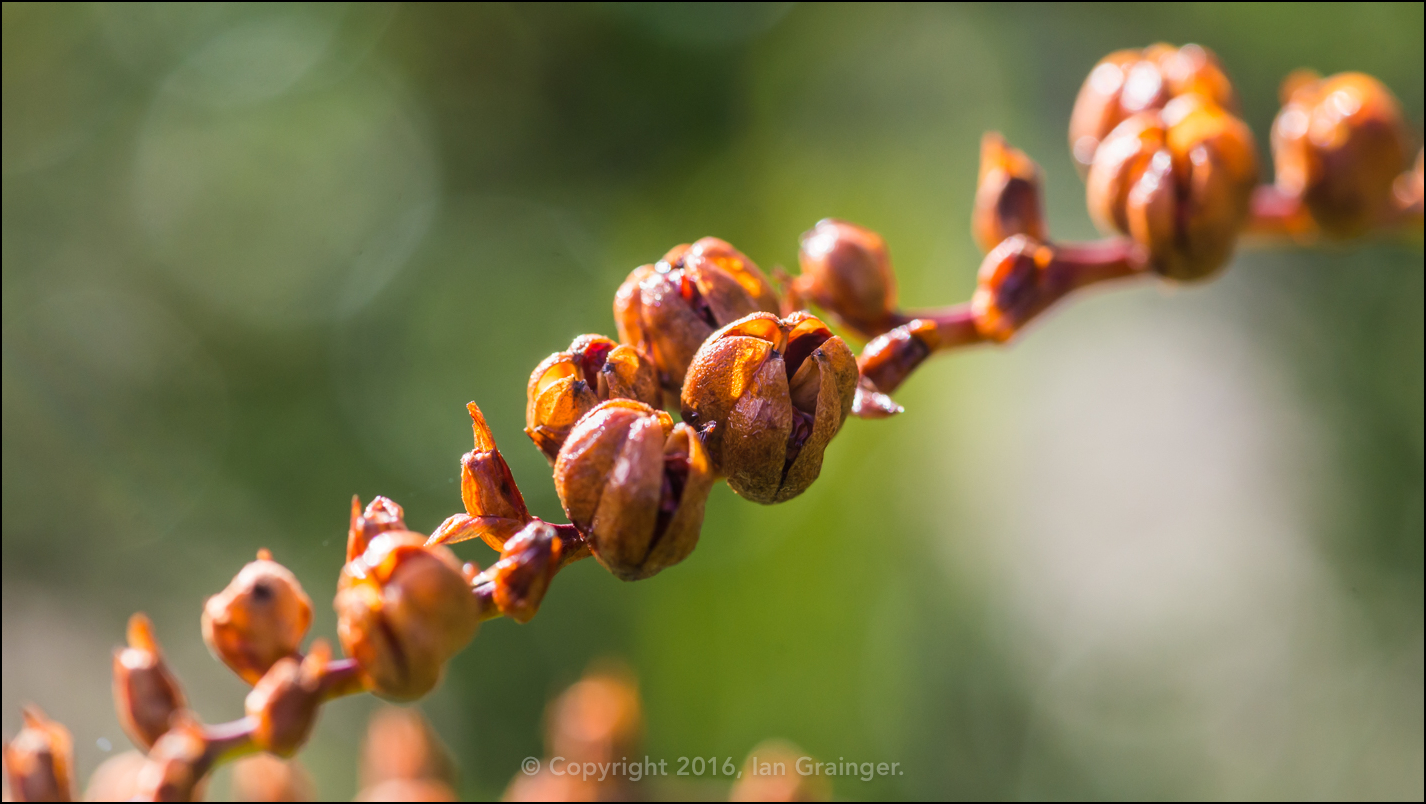 Crocosmia Pods - September 2016
Even the Crocosmia seed pods were looking pretty in the glow of the morning sun.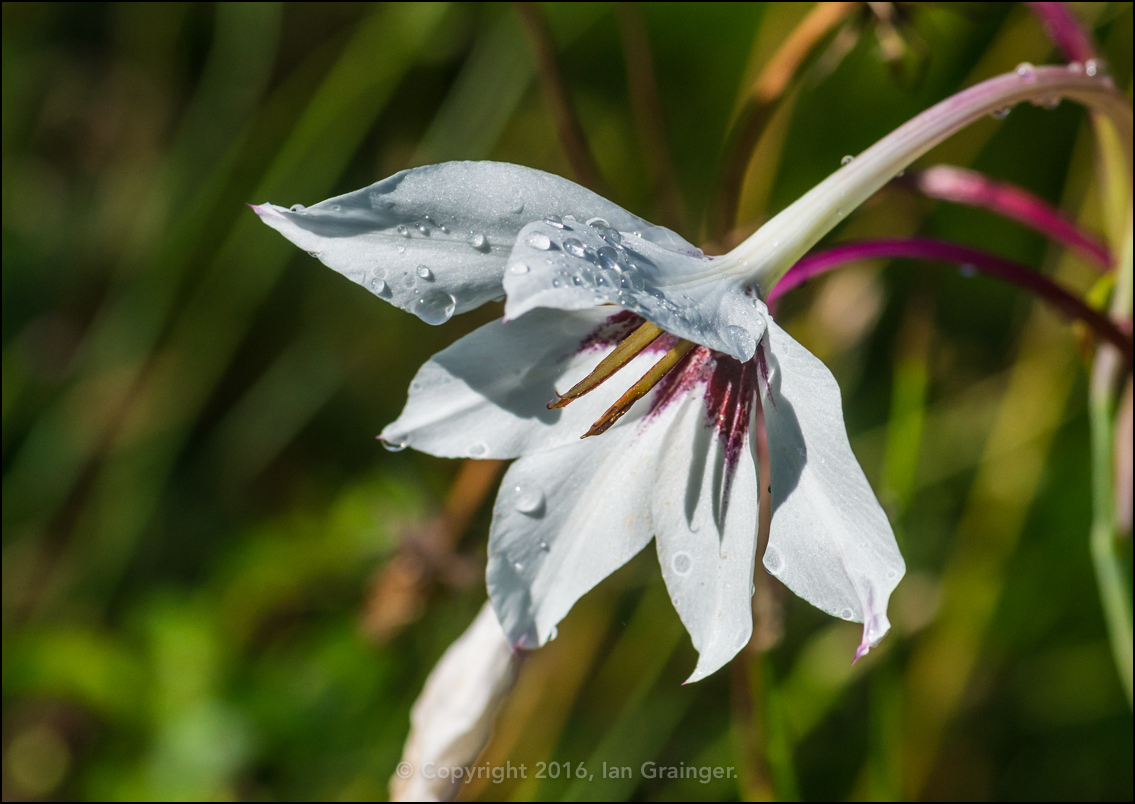 Bowing Gladiolus - September 2016
It wasn't all berries and leaves in dad's garden, as there were still quite a few Abyssinian Gladiolus (Gladiolus murielae) blooms bobbing up and down in the gentle breeze.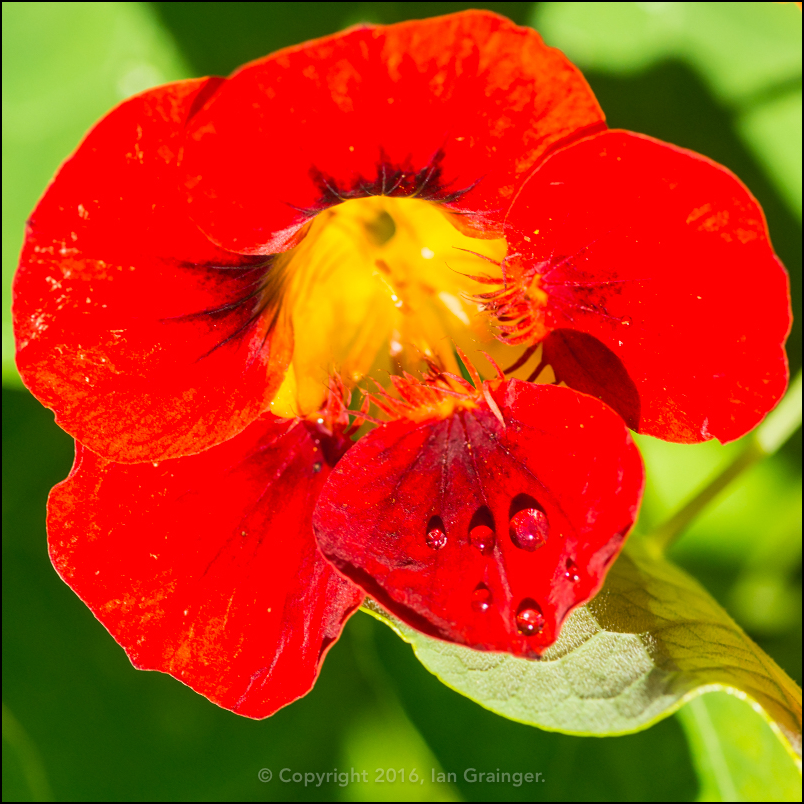 Nasturtium Raindrops - September 2016
There were also still plenty colourful Nasturtium (Tropaeolum) blooms growing up the hedges surrounding the garden.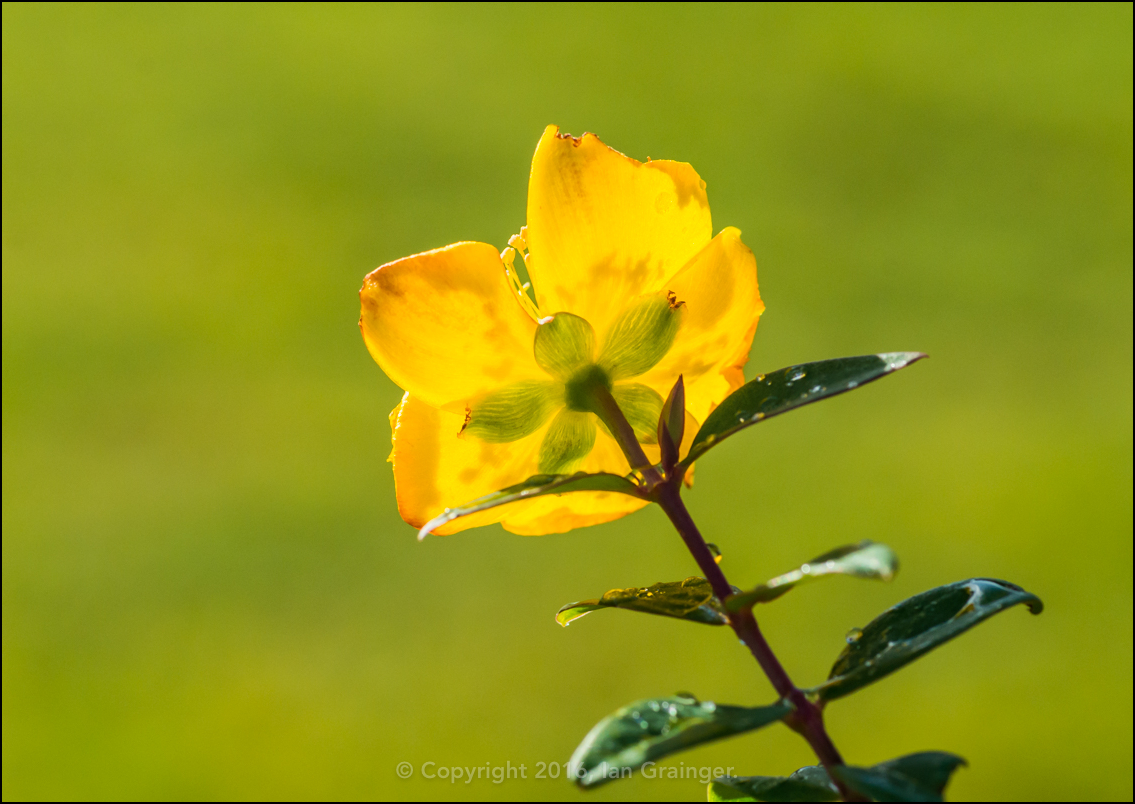 Hypericum Reverse - September 2016
One of the Hypericum bushes was also going through a second flush of its bright yellow blossom.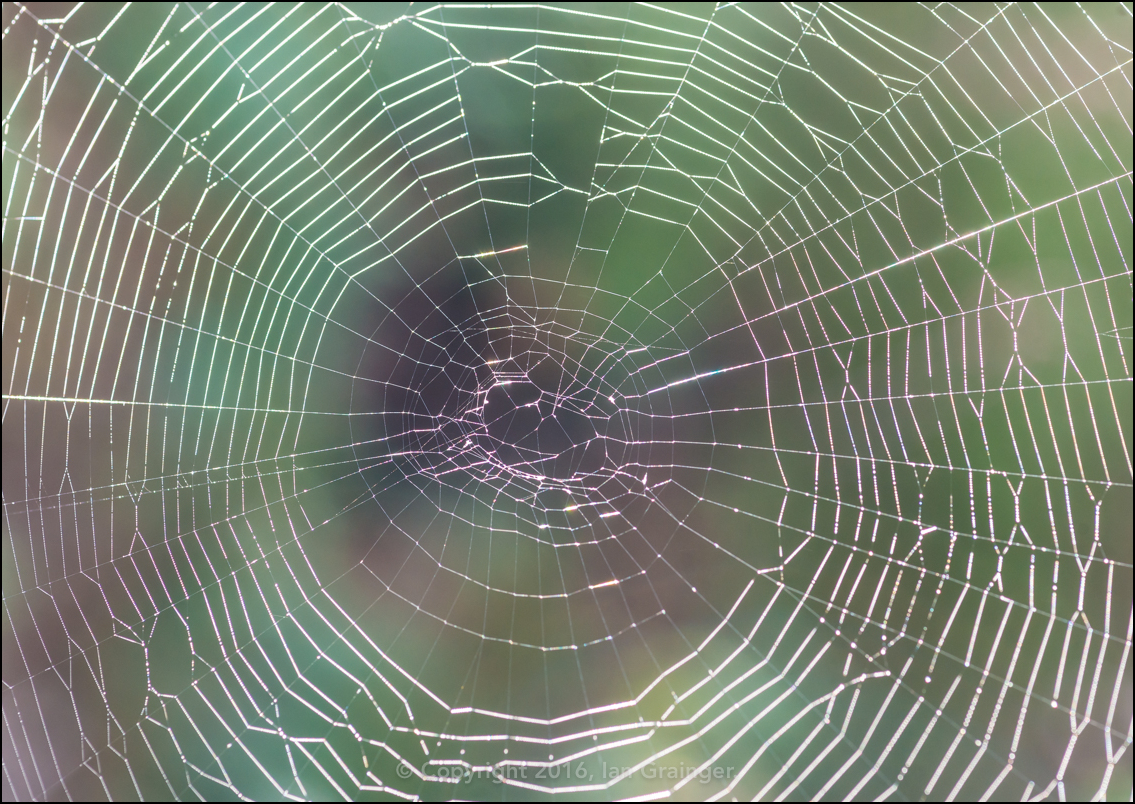 Autumn Pattern - September 2016
Oh, and it wasn't only my garden that was full of orb weaving spider webs! Dad's was littered with them too.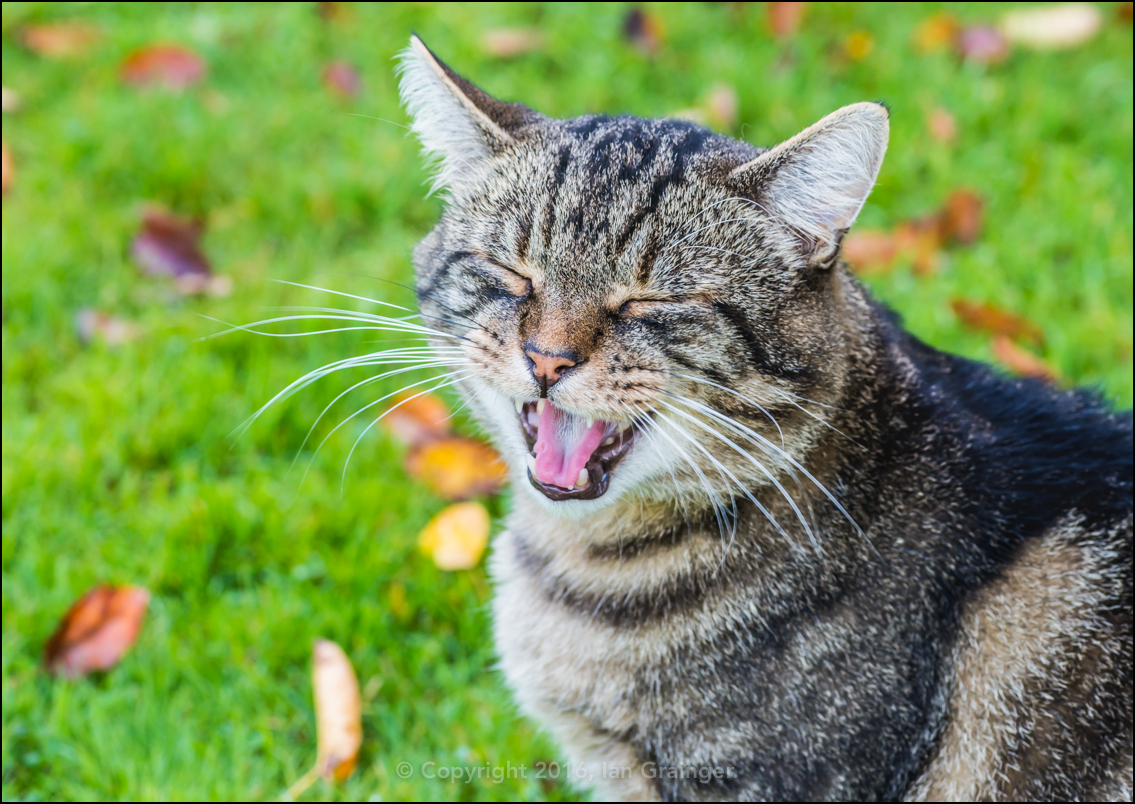 Calling Kitty - September 2016
Meanwhile, my favourite fur ball craved attention as usual, and sang to me as I wandered around the leaf strewn lawn.
So, this week I've chosen Poppy Picker as my Image of the Week. This has a lot more to do with the beautiful poppy than the hoverfly, but I guess the two complement each other nicely...