Guzmania - September 2016
This week we're kicking off our photo journey in the house, and are taking a look at a couple of house plants.
The first one is a Guzmania (Bromeliaceae) which comes from the family of Bromeliads that also include the Pineapple. This particular plant is a lot more colourful than a pineapple though, sporting orange bracts atop lush green foliage.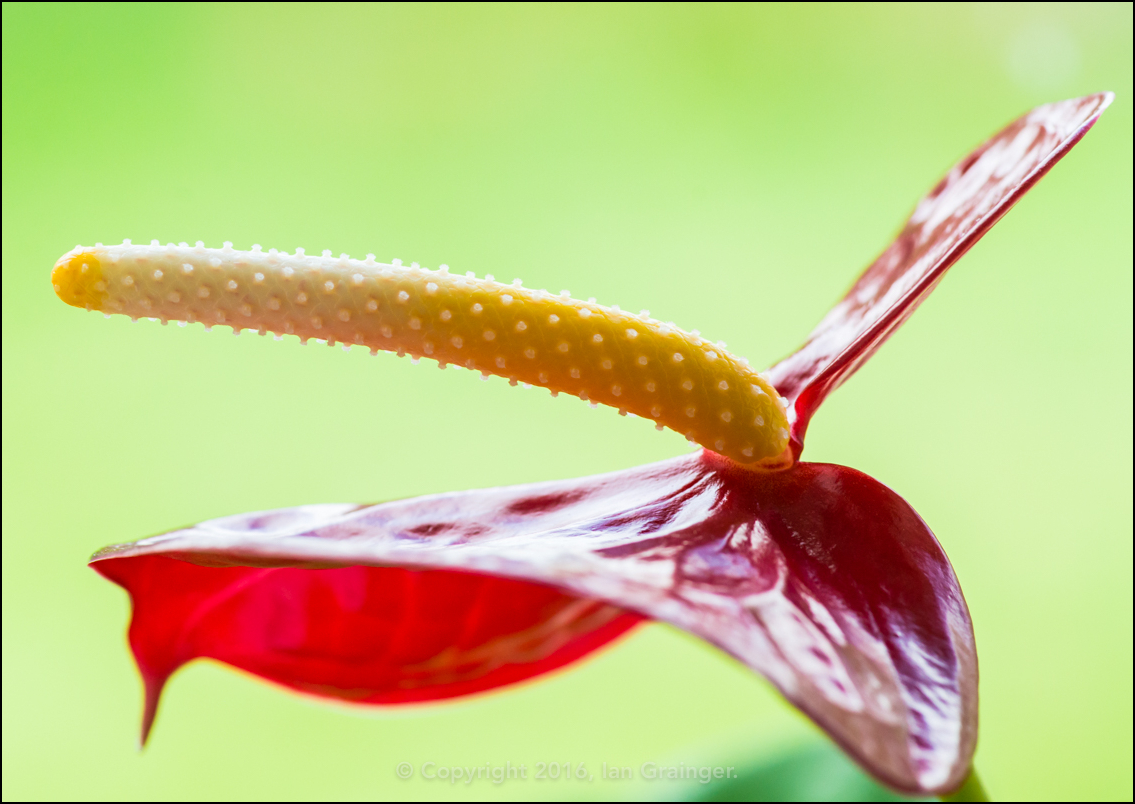 Anthurium - September 2016
The second house plant is an old favourite of my Image of the Week posts, and was first seen in an October 2015 post, although I first photographed the plant at Christmas in 2014! It's called an Anthurium, although is probably better known as a Flamingo Flower.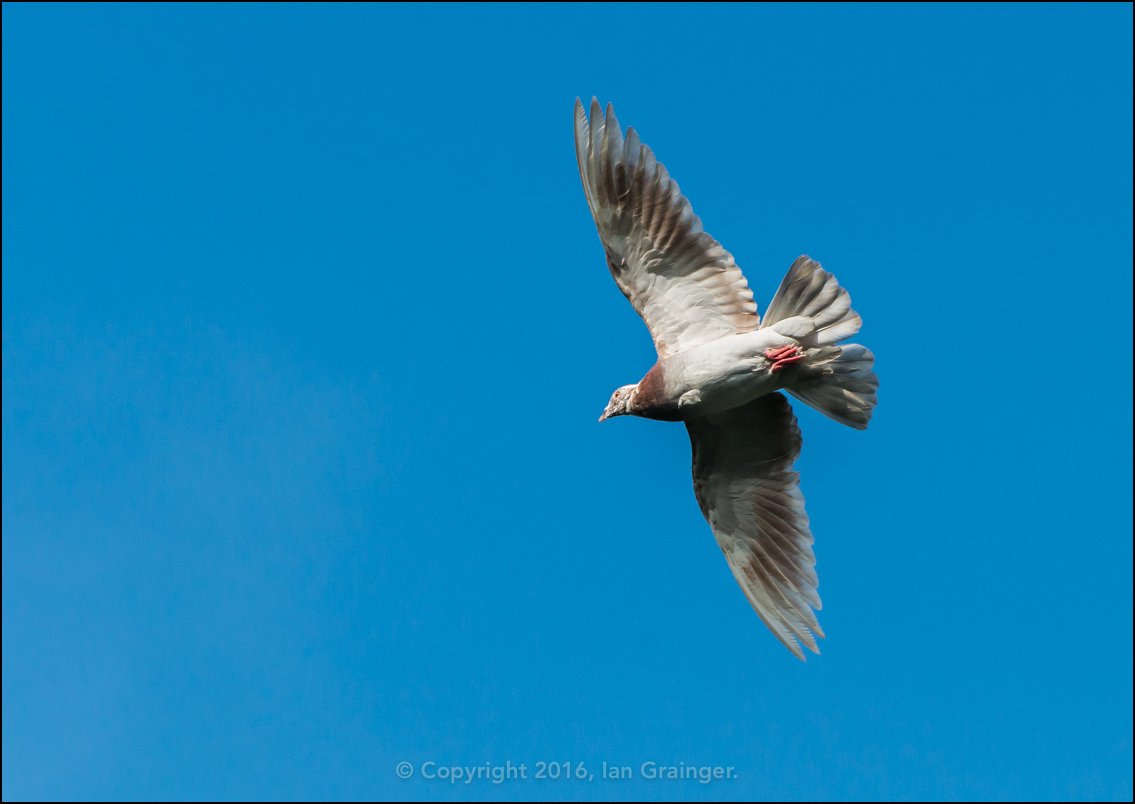 Flying Feral - September 2016
When I eventually ventured outside at the weekend it was quite a beautiful day, with blue skies overhead. So, what better to do than point my camera skywards and start shooting my feathered friends? This Feral Pigeon (Columba livia) was conveniently passing over, so was my first catch of the day!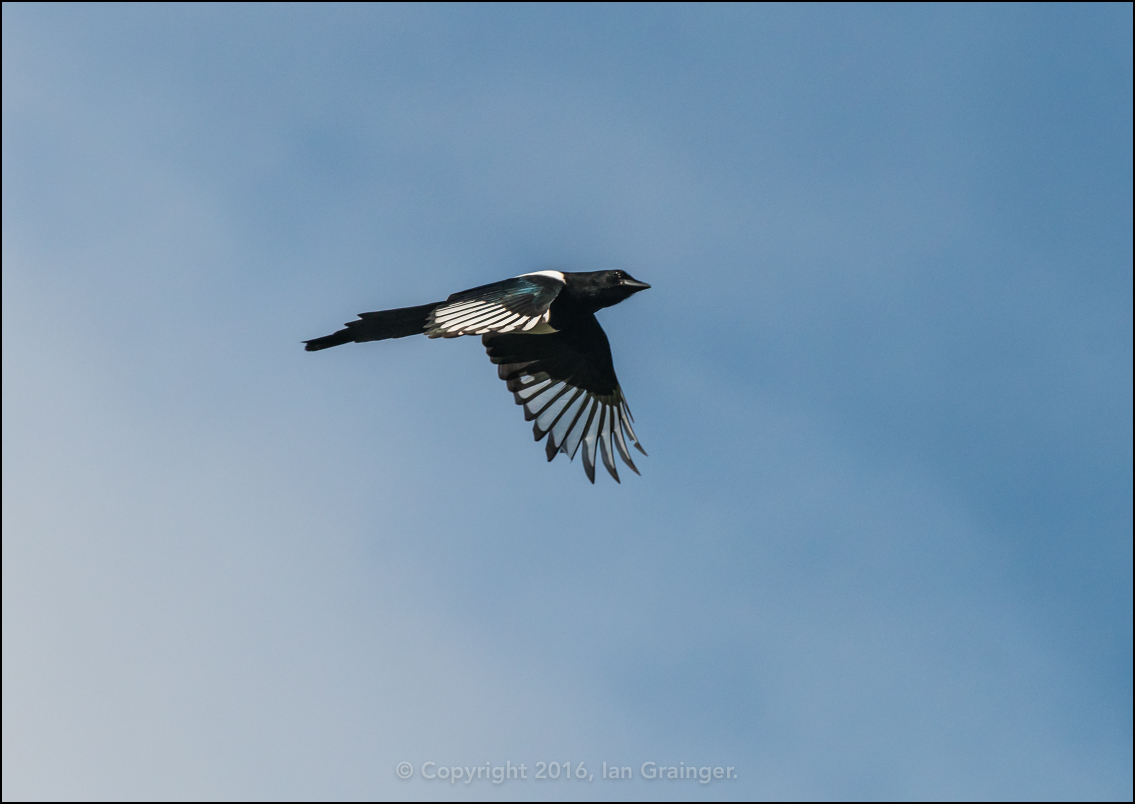 Soaring Magpie - September 2016
This was closely followed by a Magpie (Pica pica) passing close by.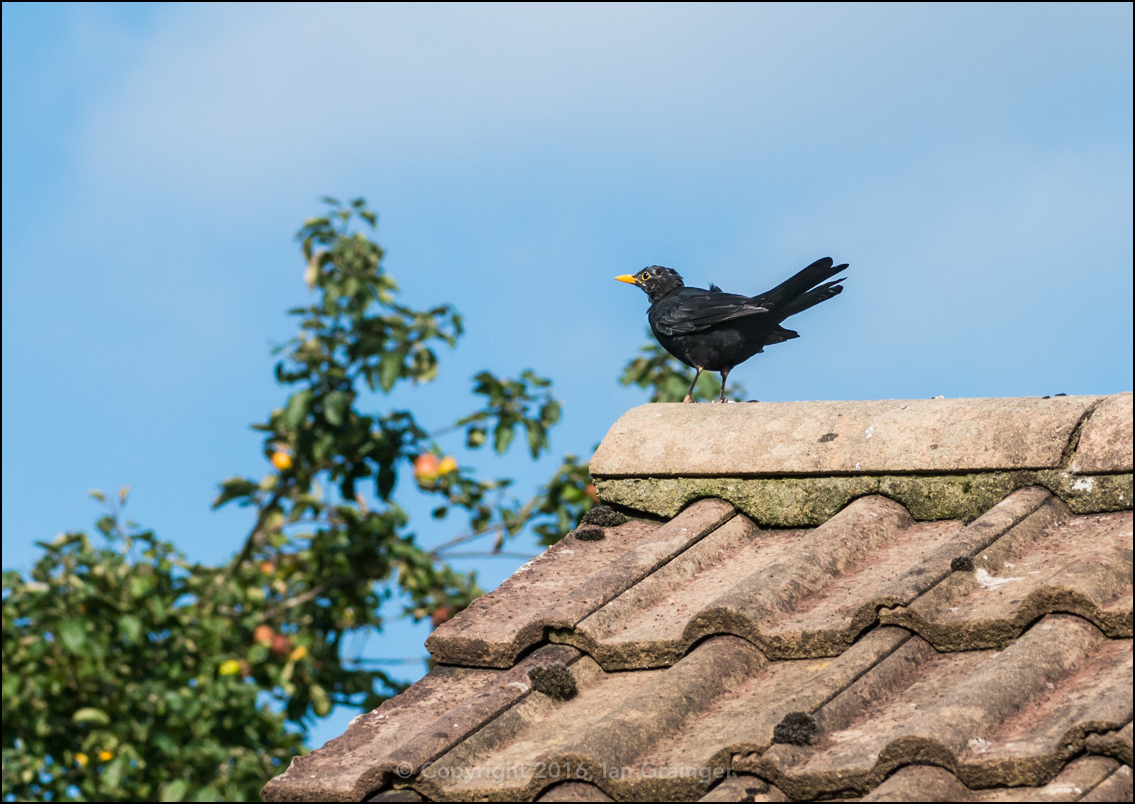 Balding Blackbird - September 2016
I was intrigued to see this bald looking Blackbird (Turdus merula), and I think he was eyeing up the tasty looking apples growing on the tree in the background.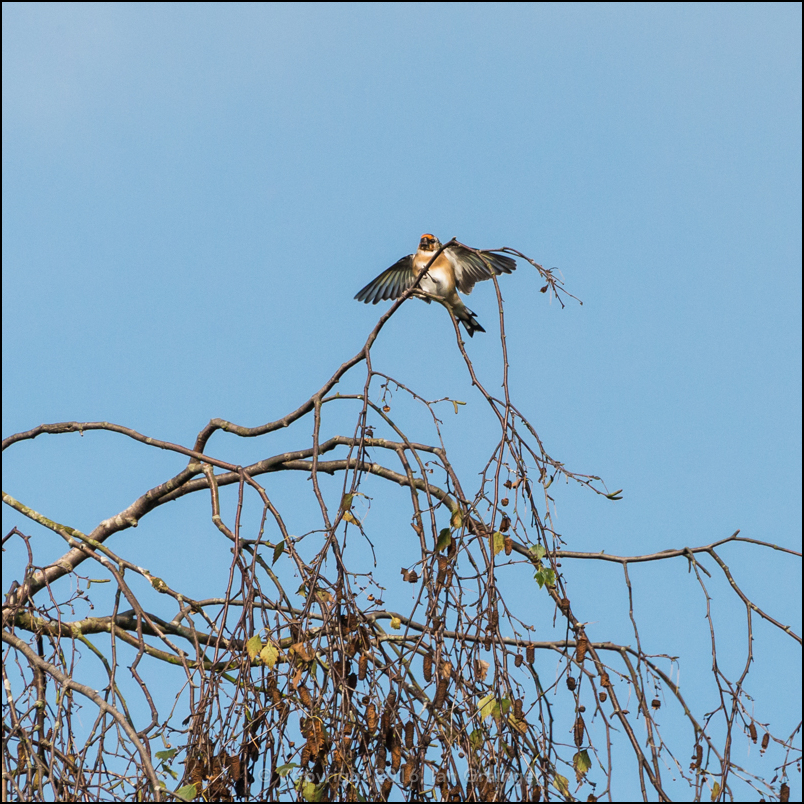 Landing Zone - September 2016
My attention was then drawn to a family of Goldfinches (Carduelis carduelis) that were busy making lots of noise as they flew overhead. This one was the first to land on a favourite perch as discussed last week.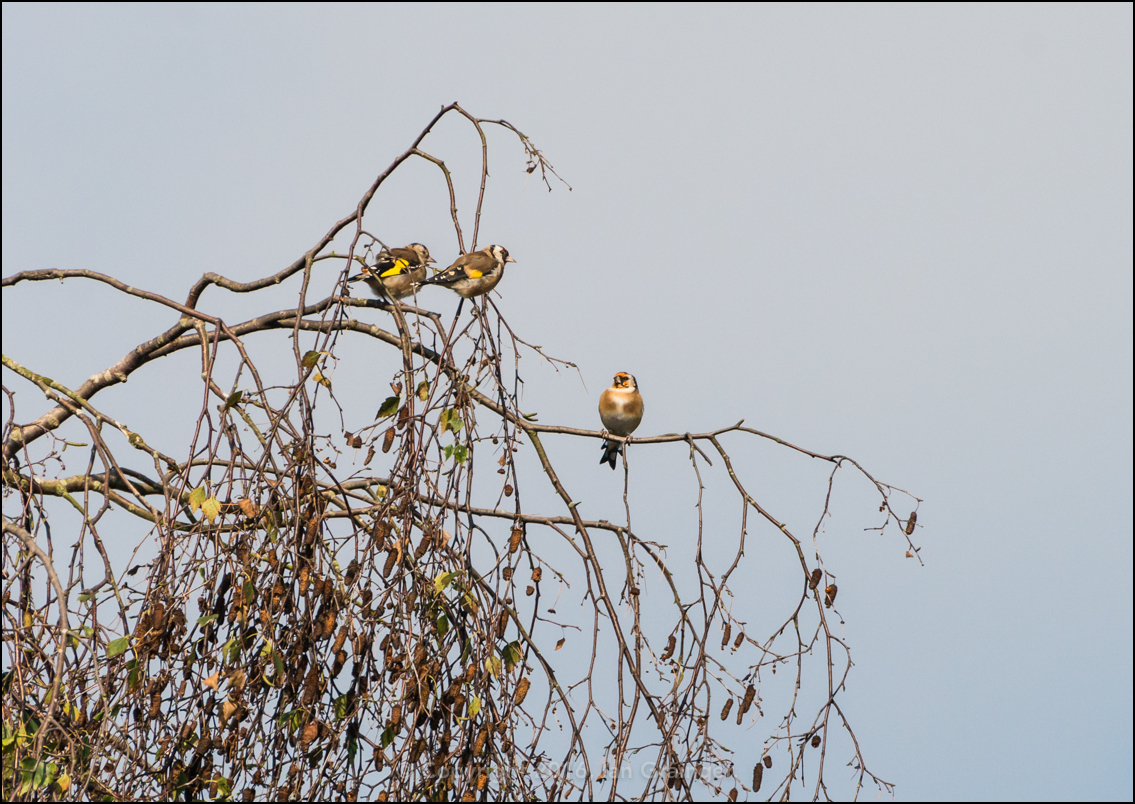 Family of Finches - September 2016
It was closely followed by a few other family members, including a couple of juveniles.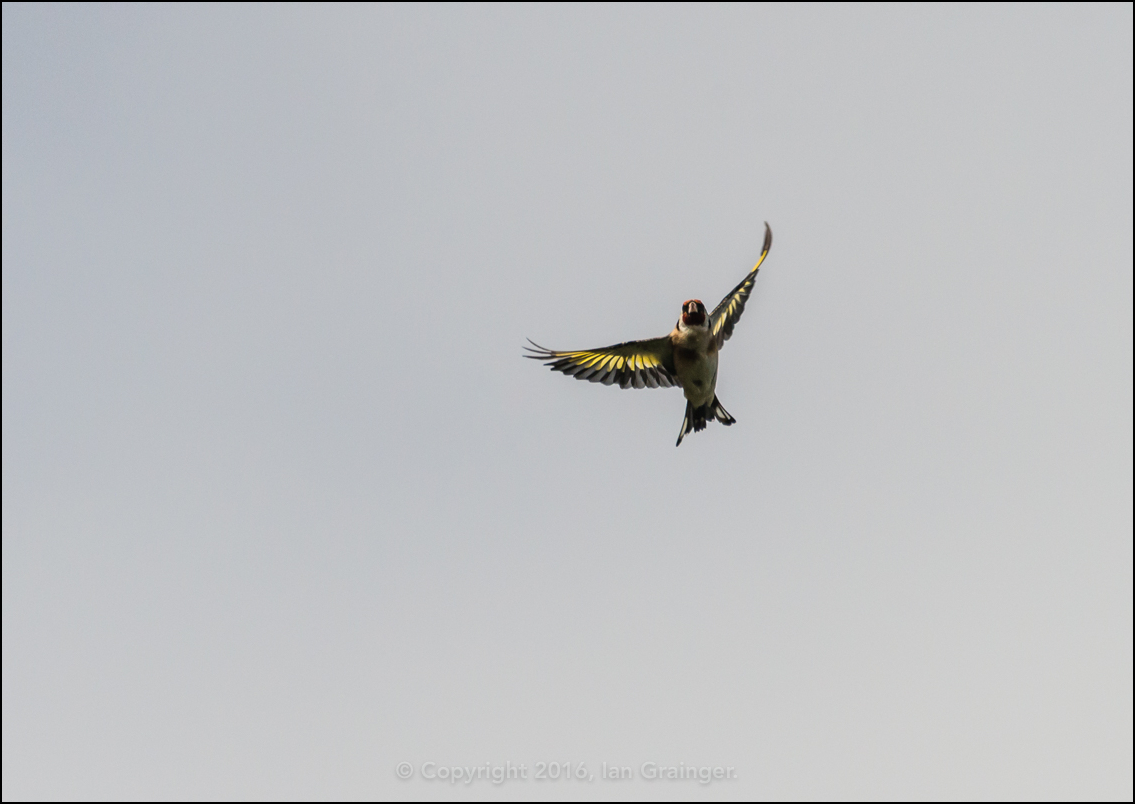 Flying Finch - September 2016
This particular individual was lagging behind the others and turned up late...
Taking Off - September 2016
...just before the apparent leader of the gang headed off!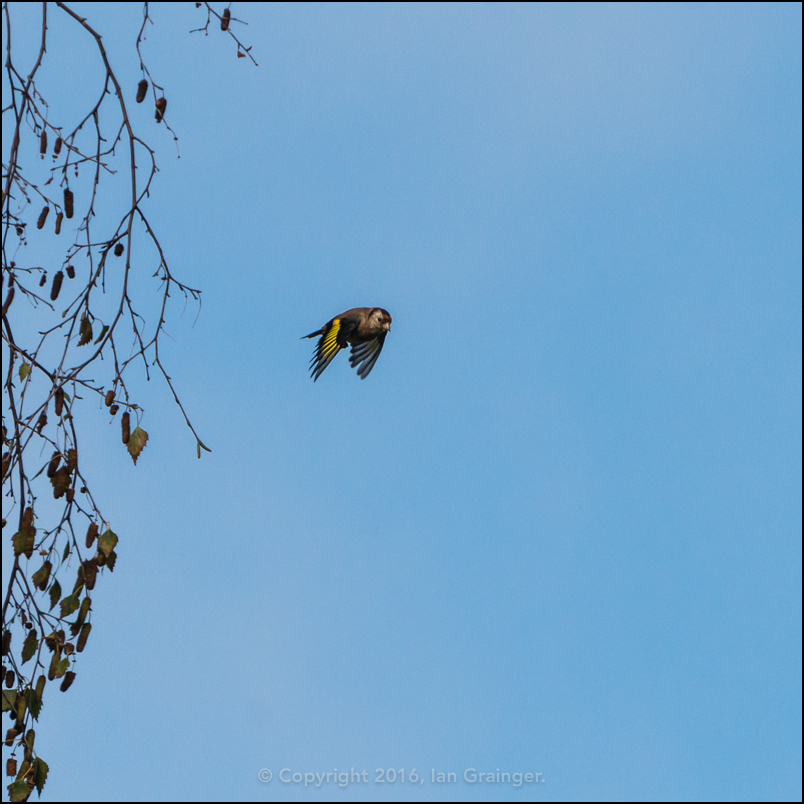 Following Finch - September 2016
One of the juveniles then quickly followed what I assume to be a parent bird.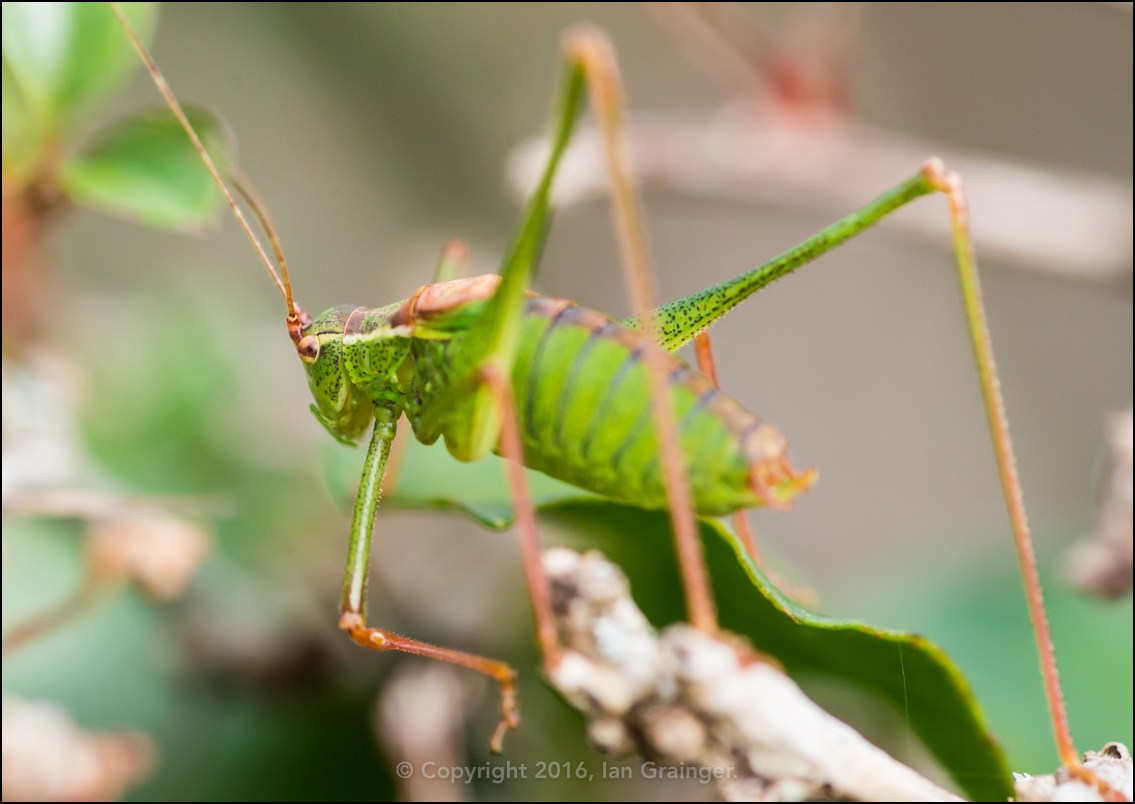 Speckled Bush Cricket - September 2016
Back on terra firma, I spied a Speckled Bush Cricket (Leptophyes punctatissima) skulking around in a bush.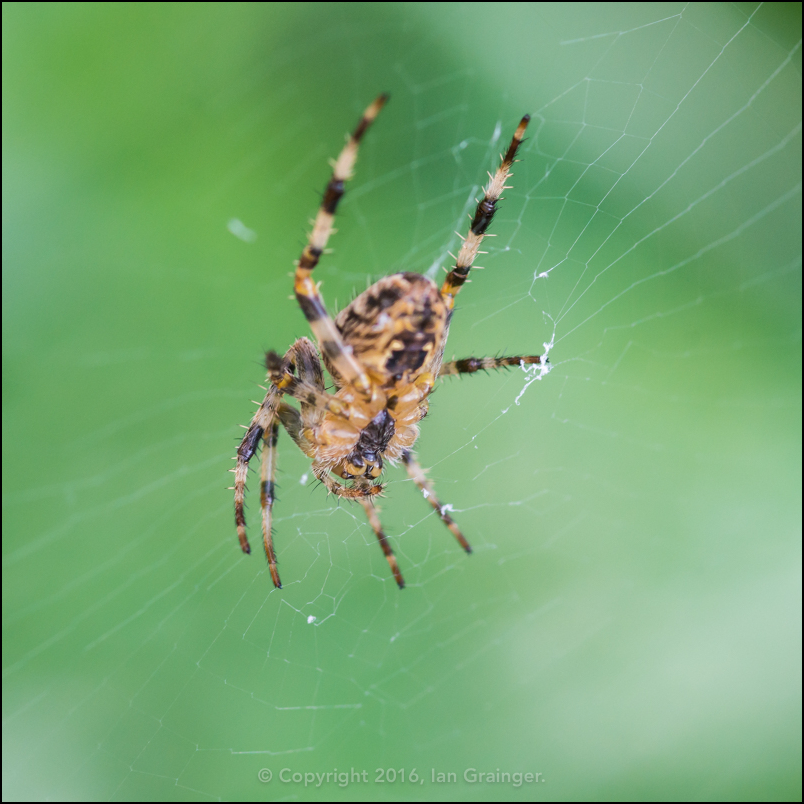 Garden Spider - September 2016
While the Garden Spiders (Araneus diadematus) were out in force, building their webs anywhere and everywhere.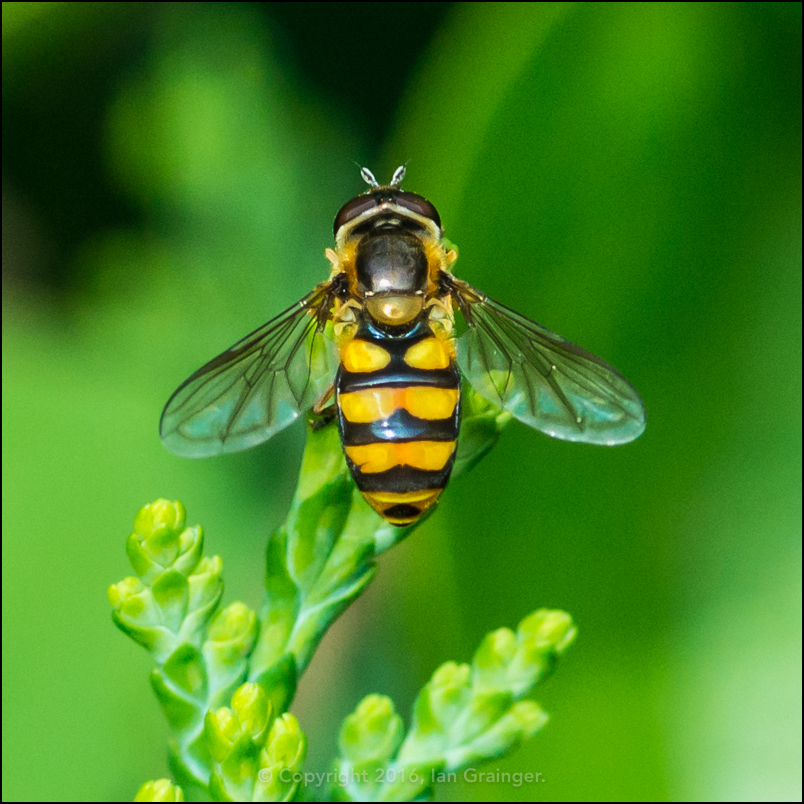 Stationary Hoverfly - September 2016
This Hoverfly was enjoying the sunshine, and sunbathing within a conifer tree.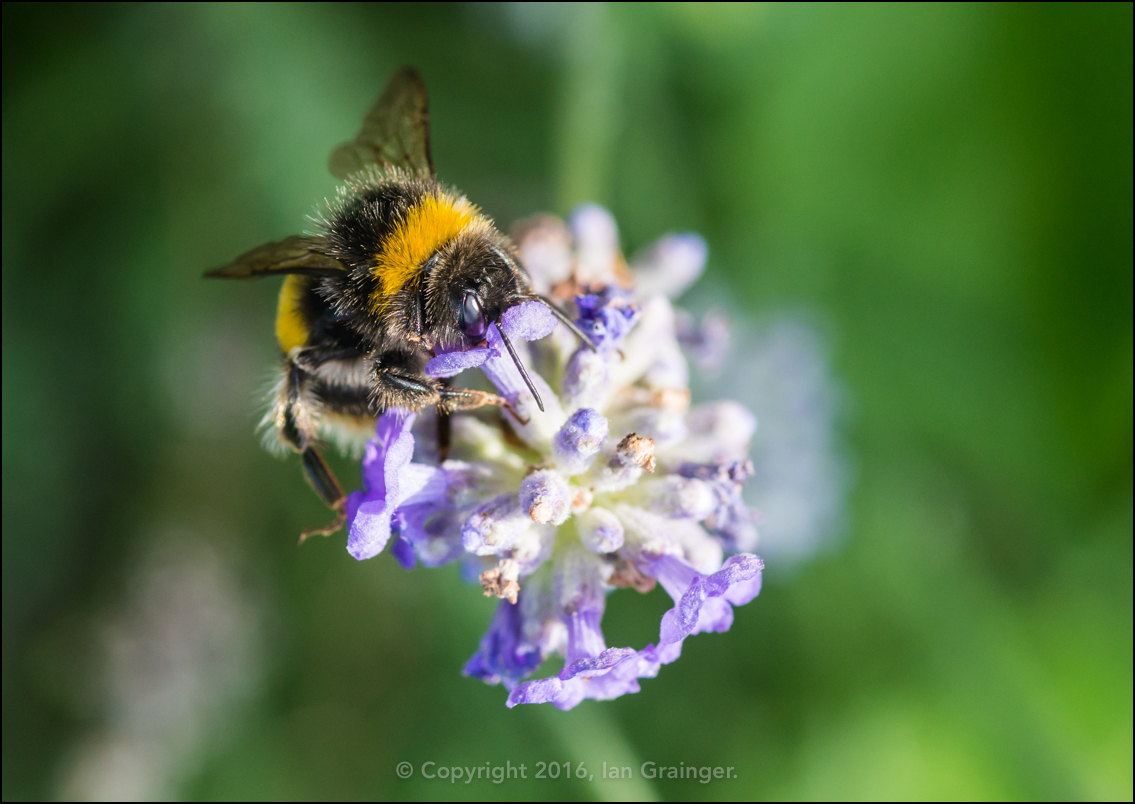 Foraging Bumbler - September 2016
The Bumblebees (Bombus) were still finding plenty of late summer pollen to collect, although there were definitely fewer blooms to collect from than last week.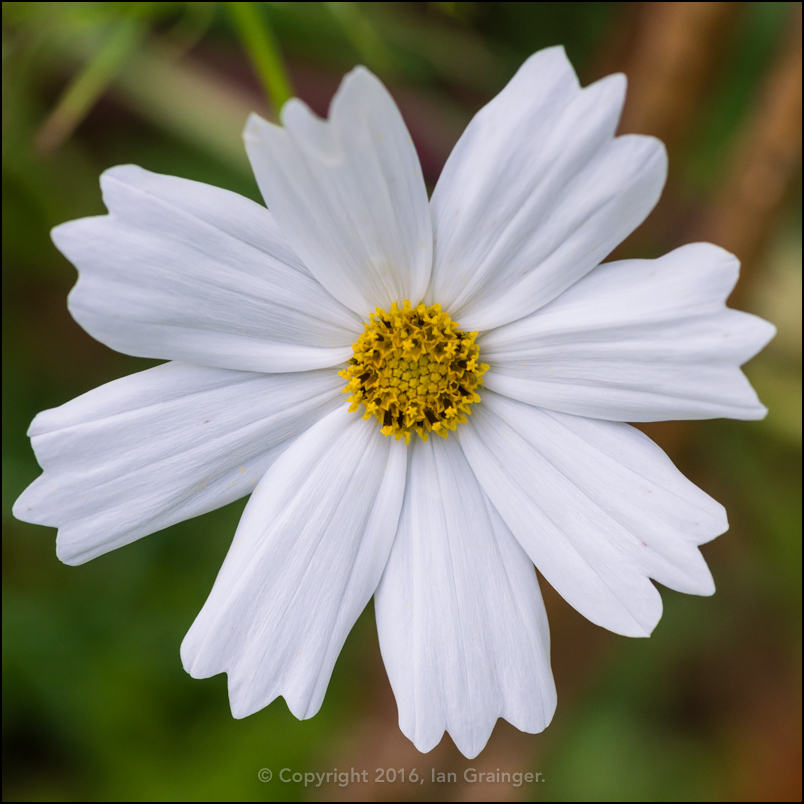 Cosmos Close - September 2016
The Cosmos (Cosmea) were finally coming to an end in dad's garden, and this white one looked like it would be the final bloom to show.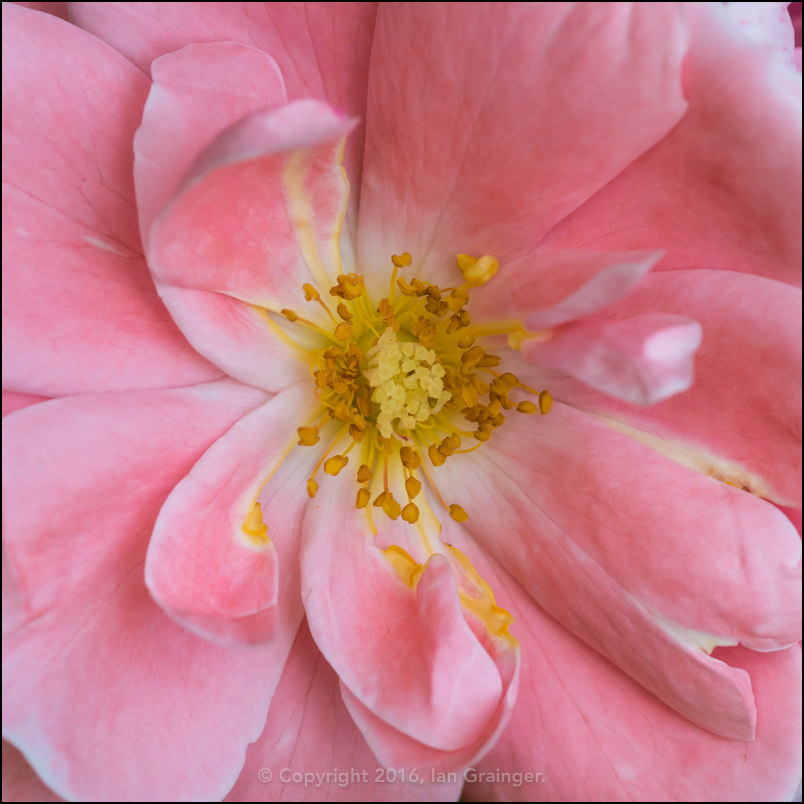 Queen Elizabeth Returns - September 2016
At least the Queen Elizabeth Rose (Rosa) had flowered again, bolstering the number of flowers in the garden.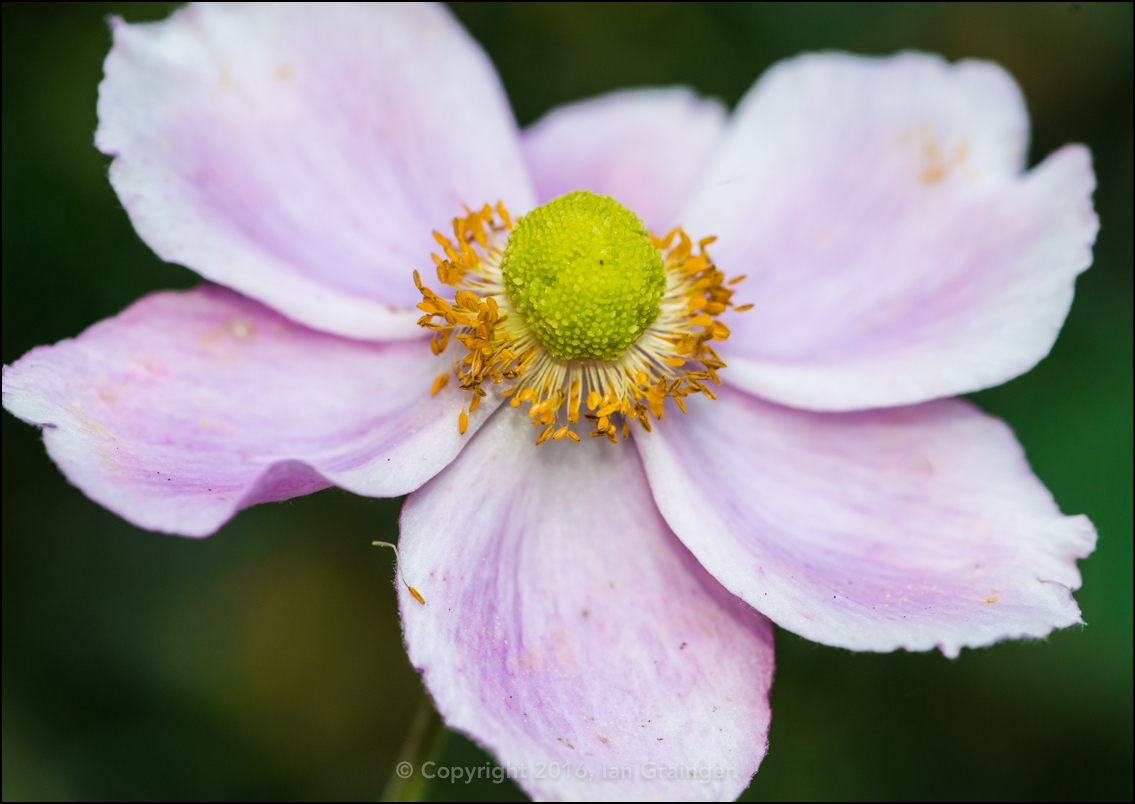 Anemone Twirl - September 2016
The Japanese Anemones (Anemone hupehensis) were still going strong, and would hopefully continue to flower all the way into October.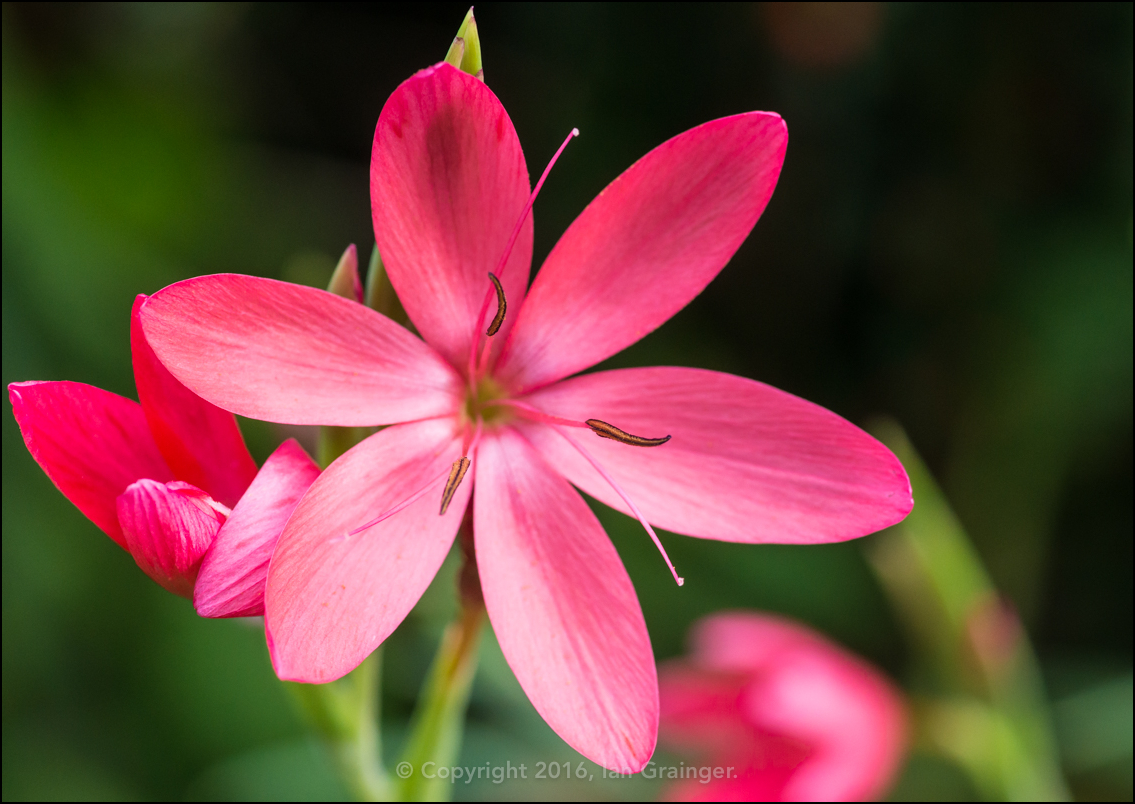 River Lily - September 2016
Along with the Japanese Anemones, the River Lilies (Hesperantha coccinea) were still putting on a nice display, and again would hopefully keep going well into October.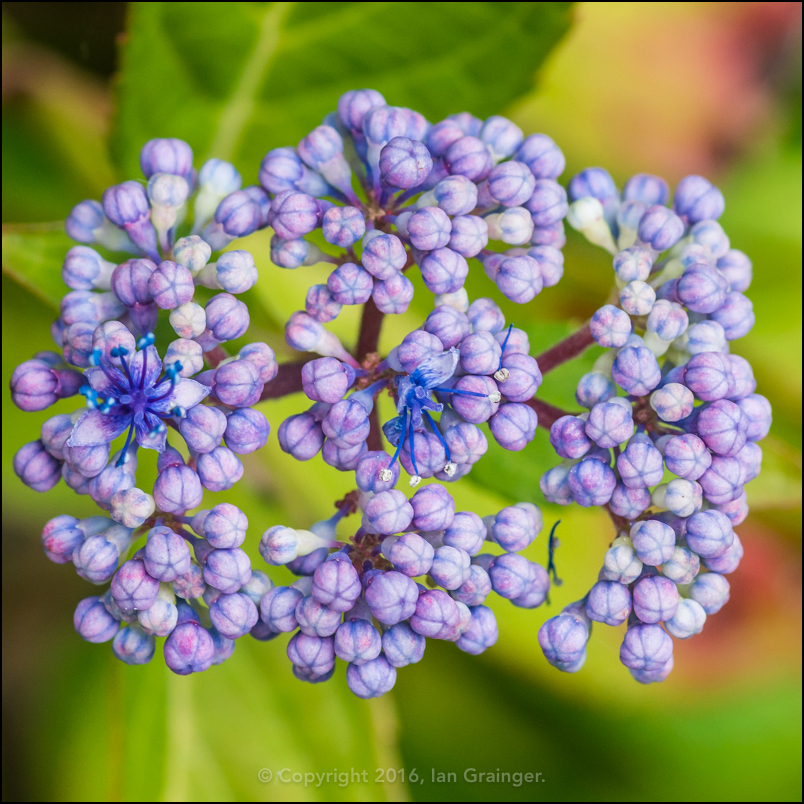 Budding Hydrangea - September 2016
Although the majority of the Hydrangeas (Hydrangea macrophylla) were distinctly autumnal looking, a few of the bushes were having a second flush of flowers. This one was loaded with buds...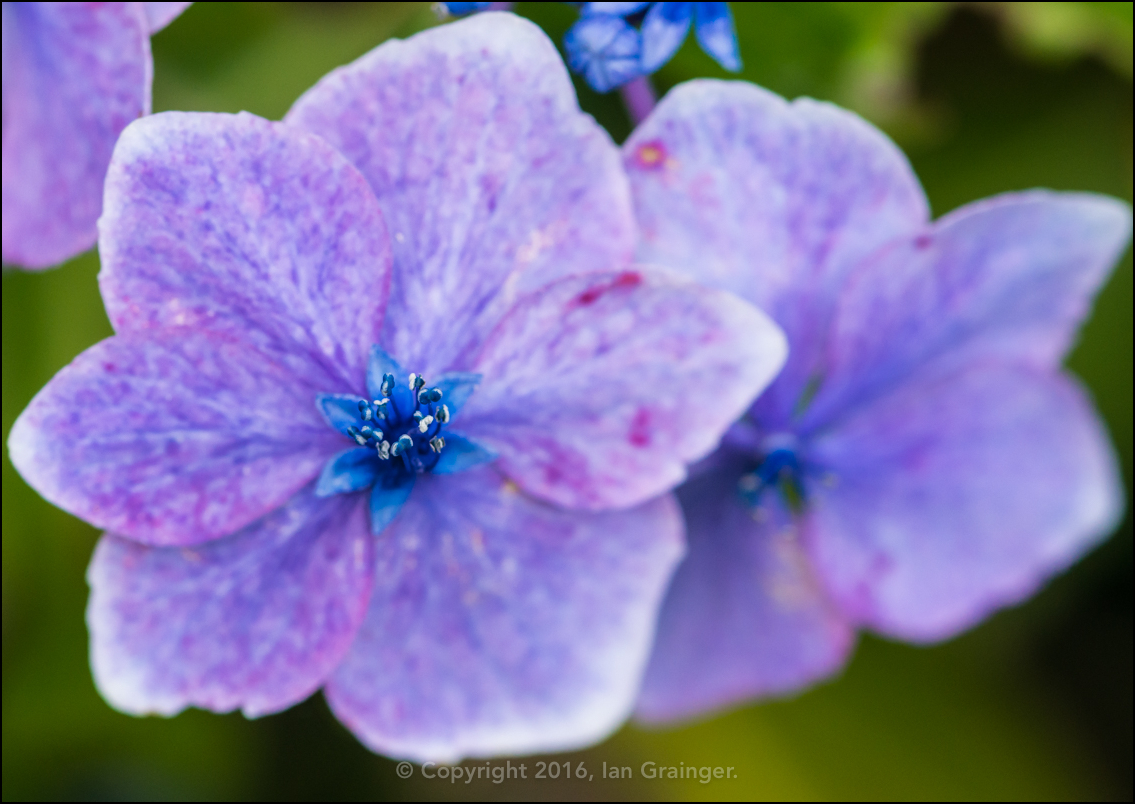 Lacecap Lover - September 2016
...while this one had broken out into new bracts and flowers.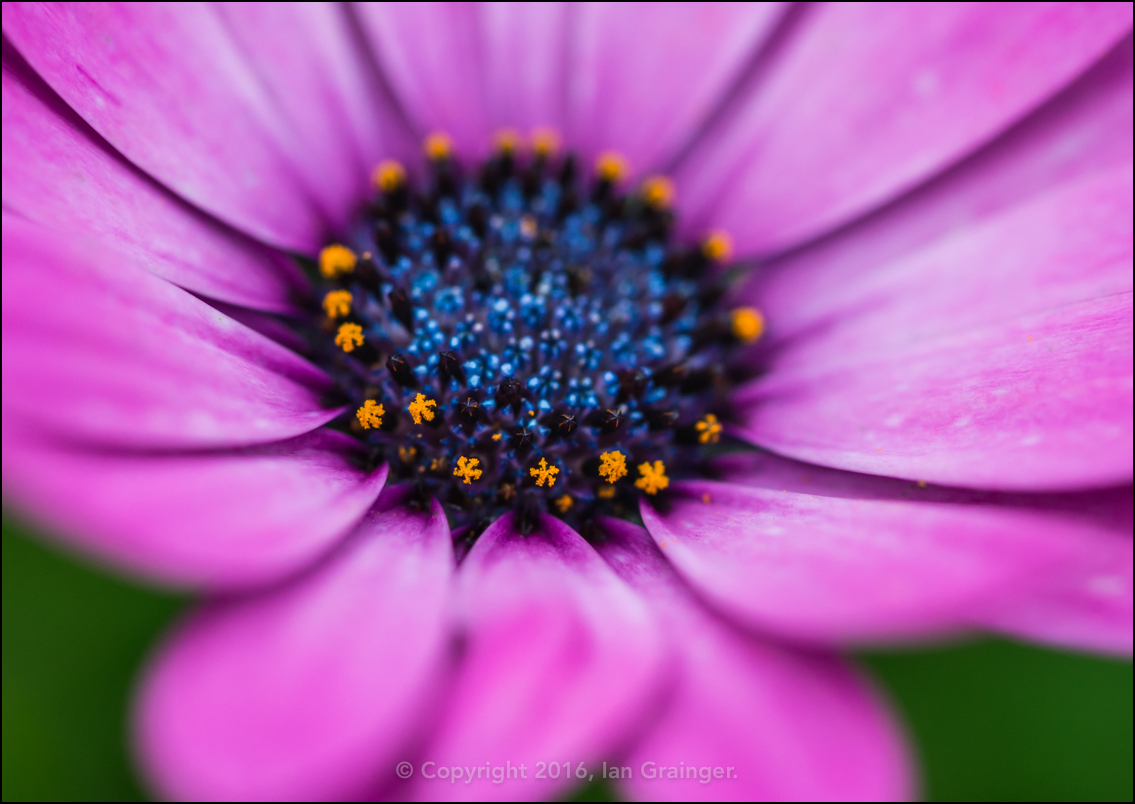 Little Yellow Stars - September 2016
Over in my garden, I didn't have any new flowers, but I did have old ones returning. The African Daisies (Osteospermum) had disappeared once, but were back again.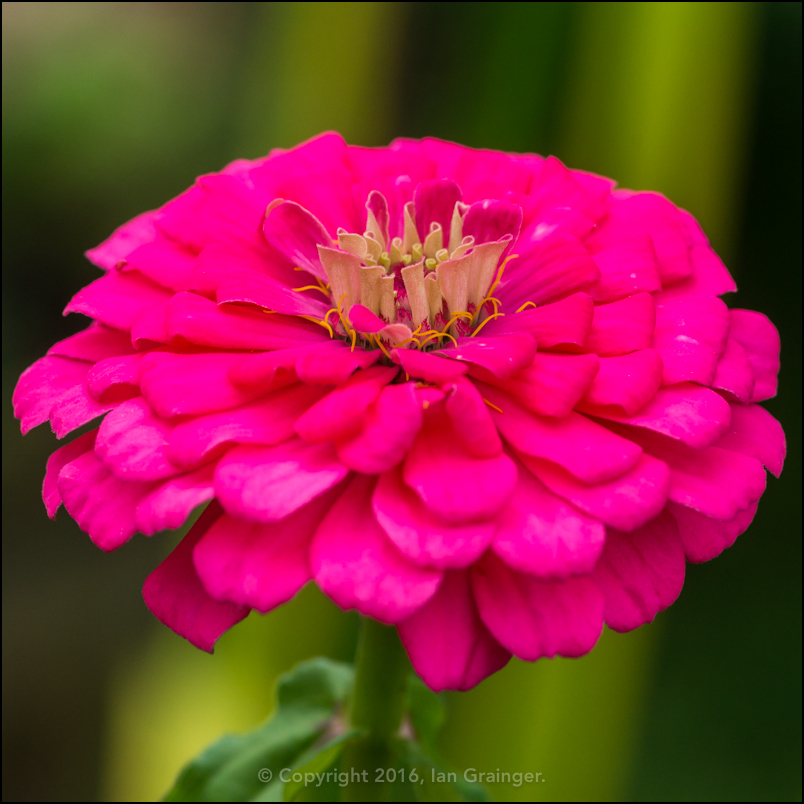 Pink Zinging Zinnia - September 2016
The Zinnia were still going strong, as they had been all summer long.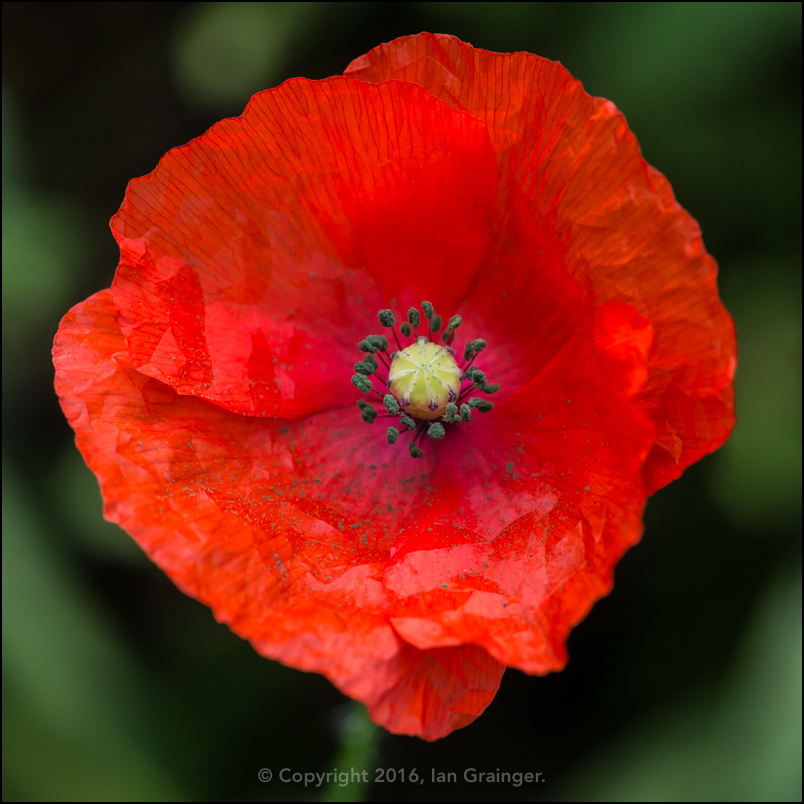 Field Poppy - September 2016
I even had Corn Poppies (Papaver rhoeas) still popping up from a packet of free Grow Wild Scheme wild flower seeds I talked about a few weeks ago.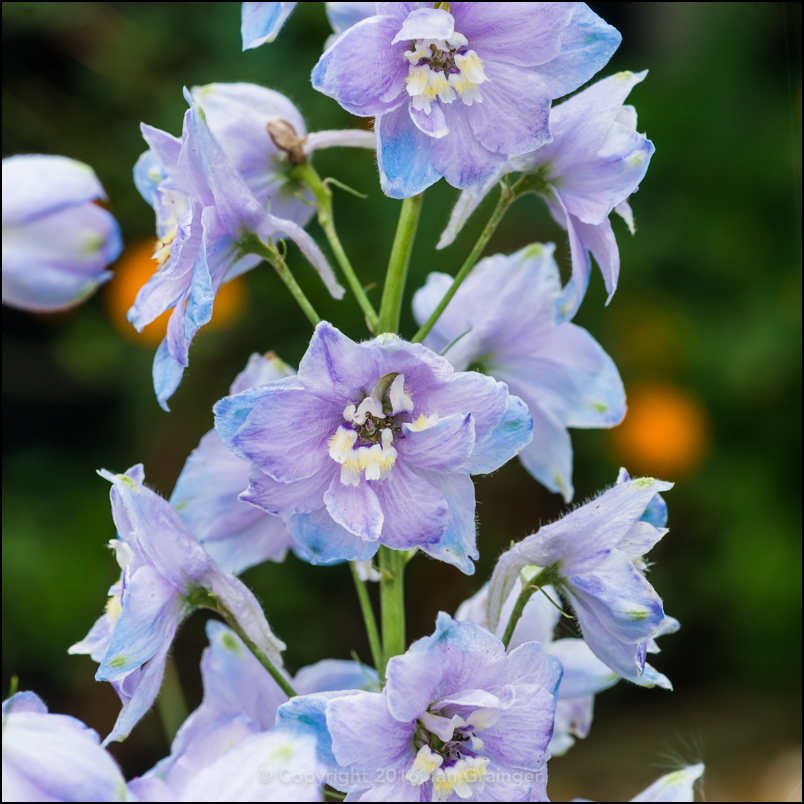 Delphinium Stack - September 2016
My late flowering Delphiniums are still flowering, and I even have new buds to open on a couple of plants.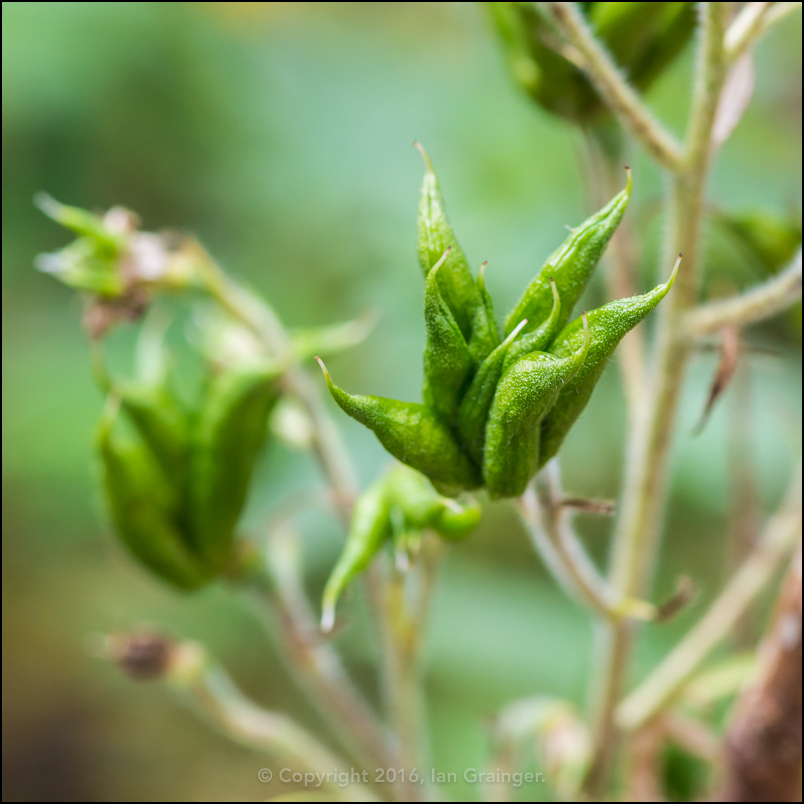 Delphinium Seed Pod - September 2016
Other Delphinium plants have finished, however, and are setting seed.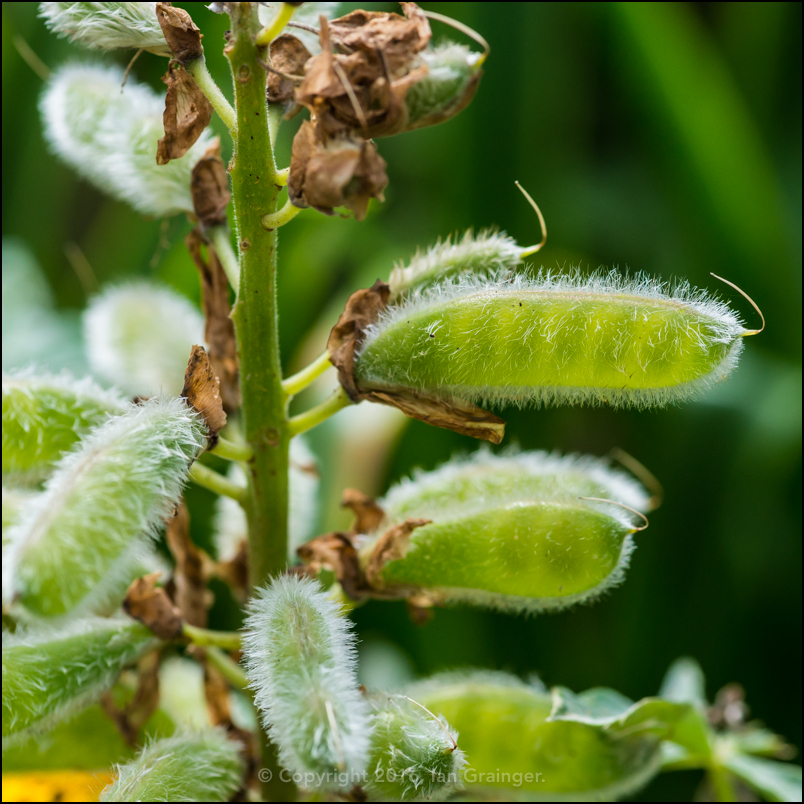 Hairy Lupin Pods - September 2016
As have the majority of my Lupins (Lupinus).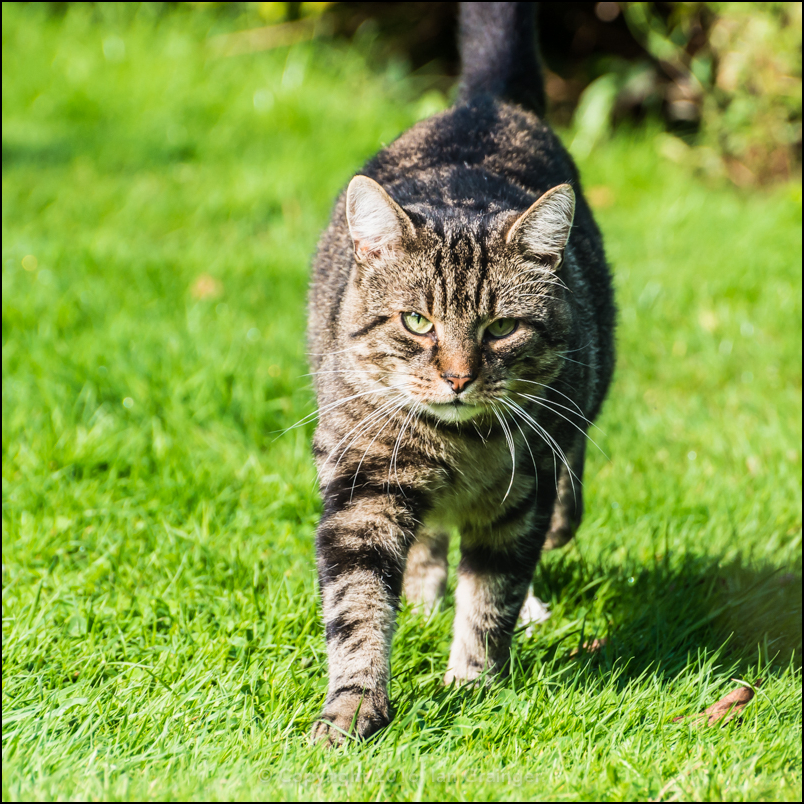 Fixated Feline - September 2016
Finally, this week, my feline photo friend seemed a bit restless. He followed me around, calling as usual, but was annoyed that I didn't stop often enough, to make a fuss of him!
So, this week I've chosen Guzmania as my Image of the Week, simply because it's a new plant to me, and I enjoyed photographing it...