Orange Crocus - February 2017
Although the frosts seemed to have relented, the last week has been bitterly cold, with snow trying to fall on a couple of occasions. We did have one sunny day, but frustratingly, I was tied up in a meeting, so didn't manage to capture anything with my camera!
The one day I did get out was cold, grey and miserable. I was desperately hoping for some sunshine to coax the Crocuses into opening up, but my hopes were dashed.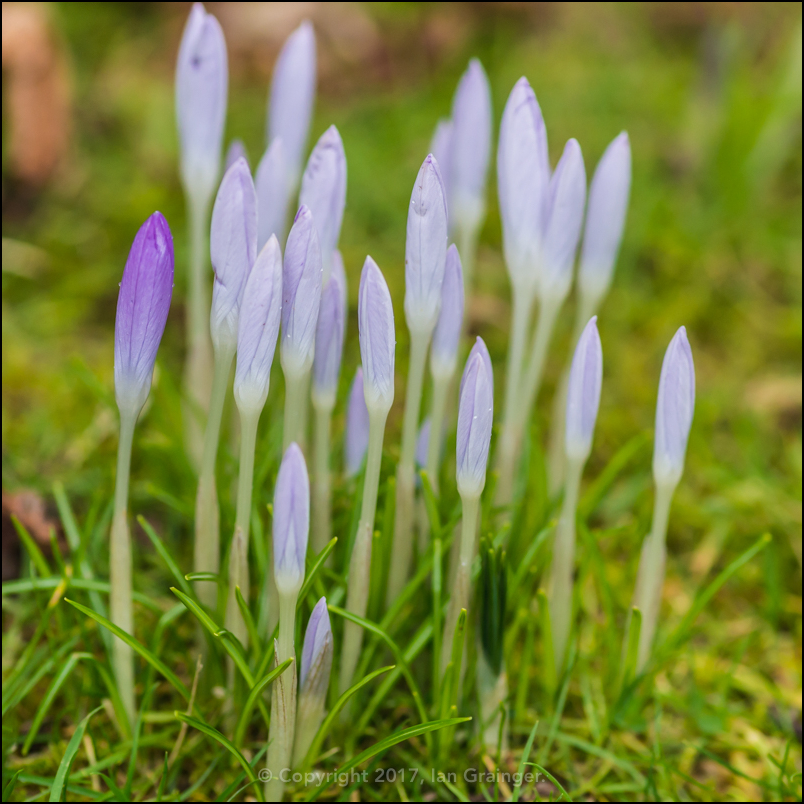 Crocus Collection - February 2017
This small collection of blue Crocuses were so close to opening, but in the dismal light and damp conditions, they remained tightly shut.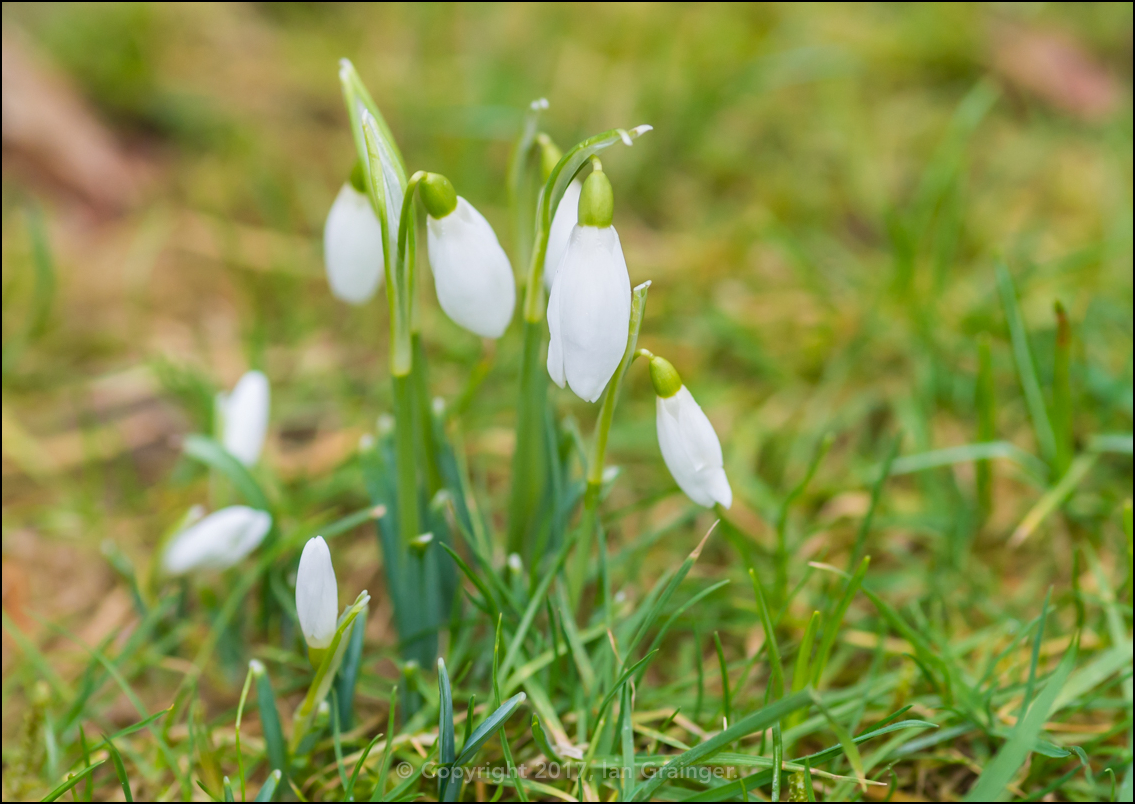 Drops of Snow - February 2017
The Snowdrops (Galanthus) didn't fare any better, but at least there were a few more of them appearing in the lawn, and around in the garden borders.
Pied Wagtail - February 2017
It was a typical winter's day, where everything seemed void of colour. Even the birds, like this Pied Wagtail (Motacilla alba) were conspiring to make the day even duller...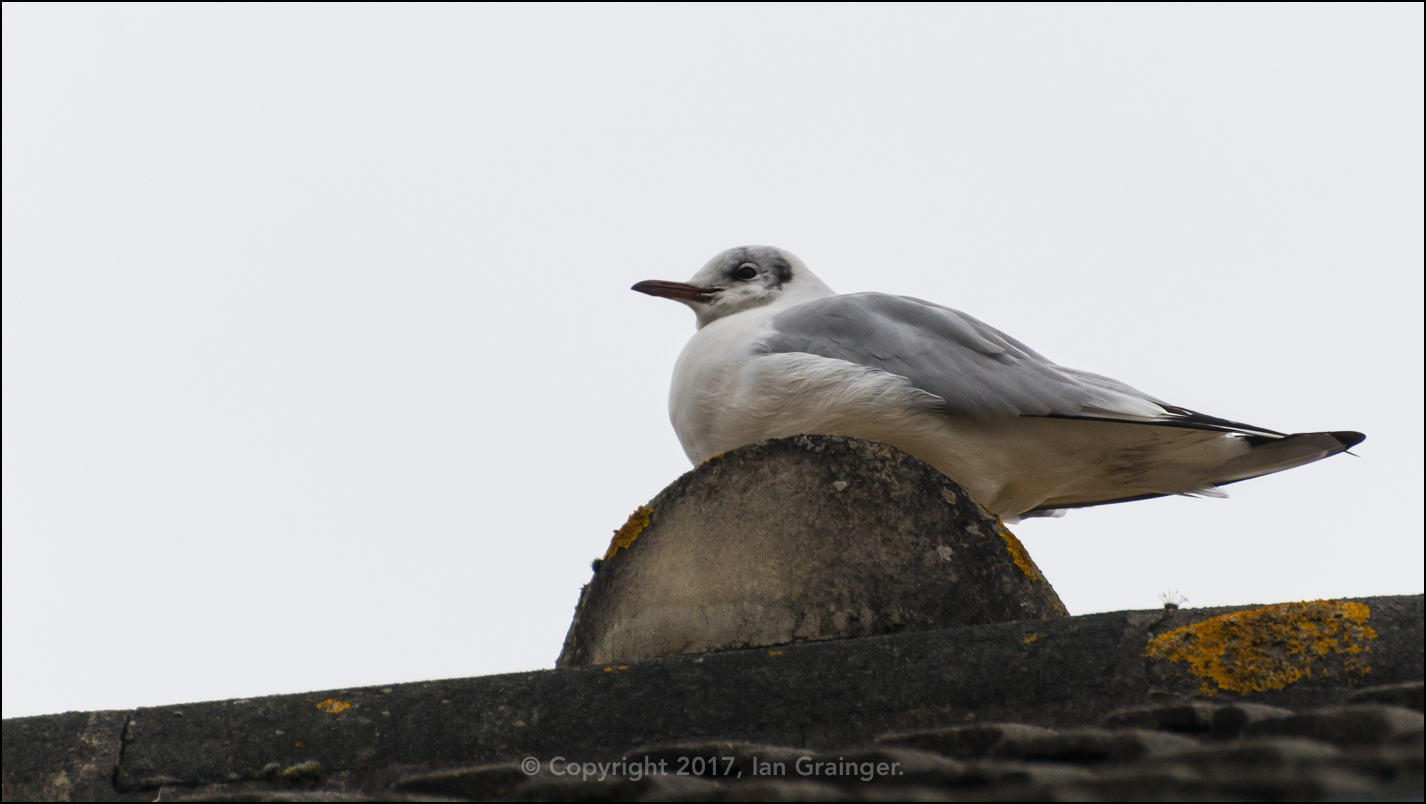 Black Headed Gull - February 2017
...as was this Black Headed Gull (Chroicocephalus ridibundus).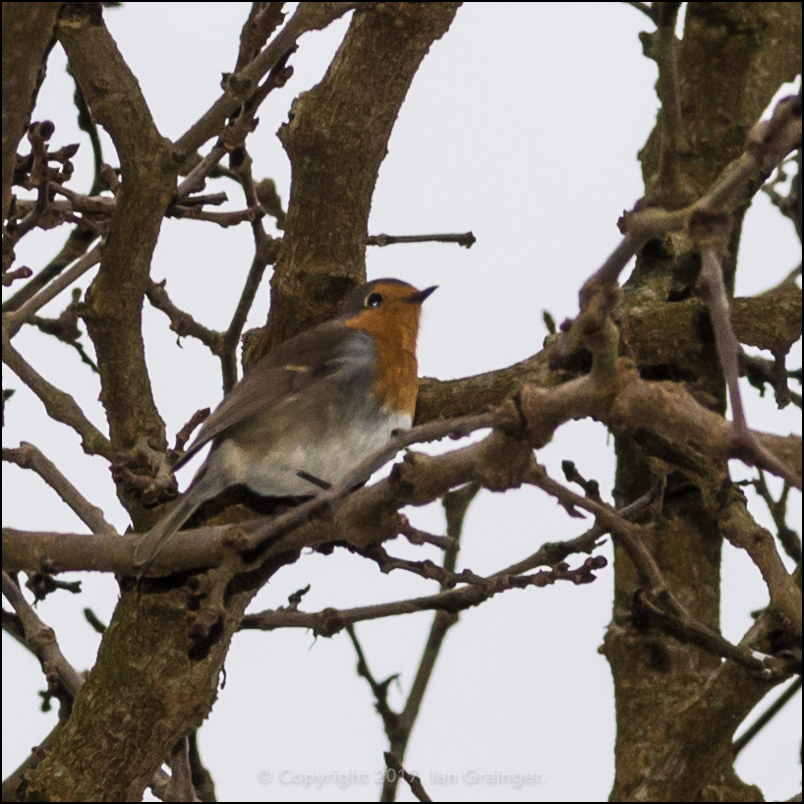 Robin - February 2017
Fortunately, a little Robin (Erithacus rubecula) was on hand to provide a tiny splash of red and had an uplifting song to brighten anyone's spirits.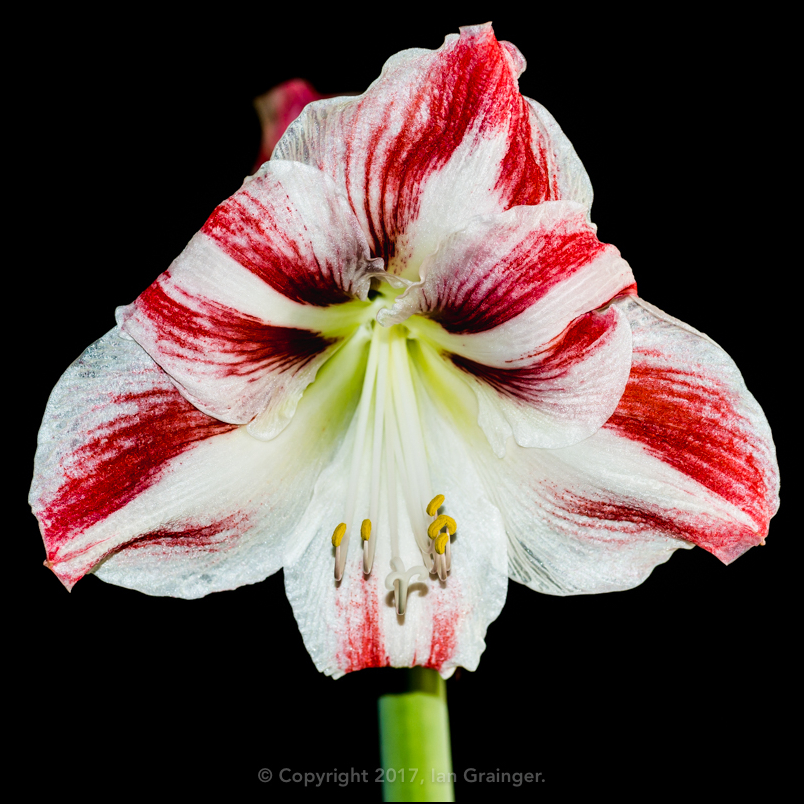 Stripy Amaryllis - February 2017
Moving indoors, and there was more red to be seen, as my Amaryllis Minerva (Hippeastrum) came to the end of it's flowering period. More information about the confusing naming can be found in this article from a couple of weeks ago.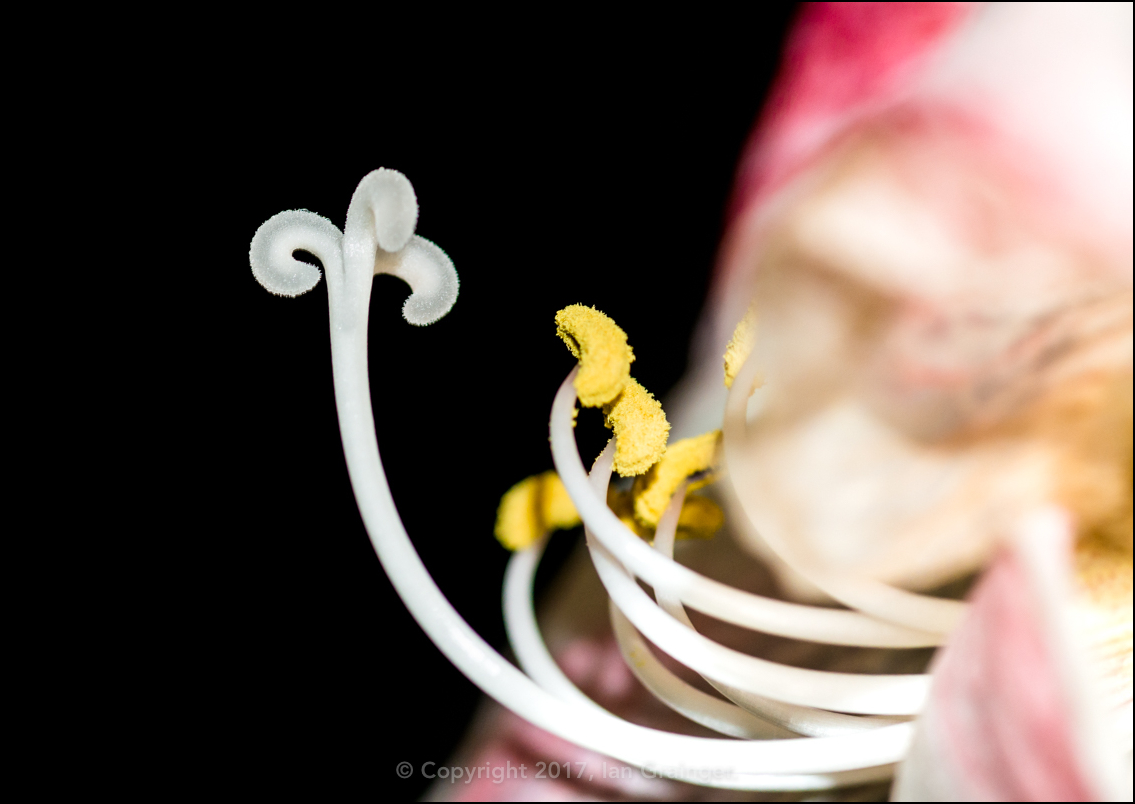 Stigma and Stamen - February 2017
As the flowers wouldn't be around for much longer, I decided to do a photo study of the Stigma and Stamen...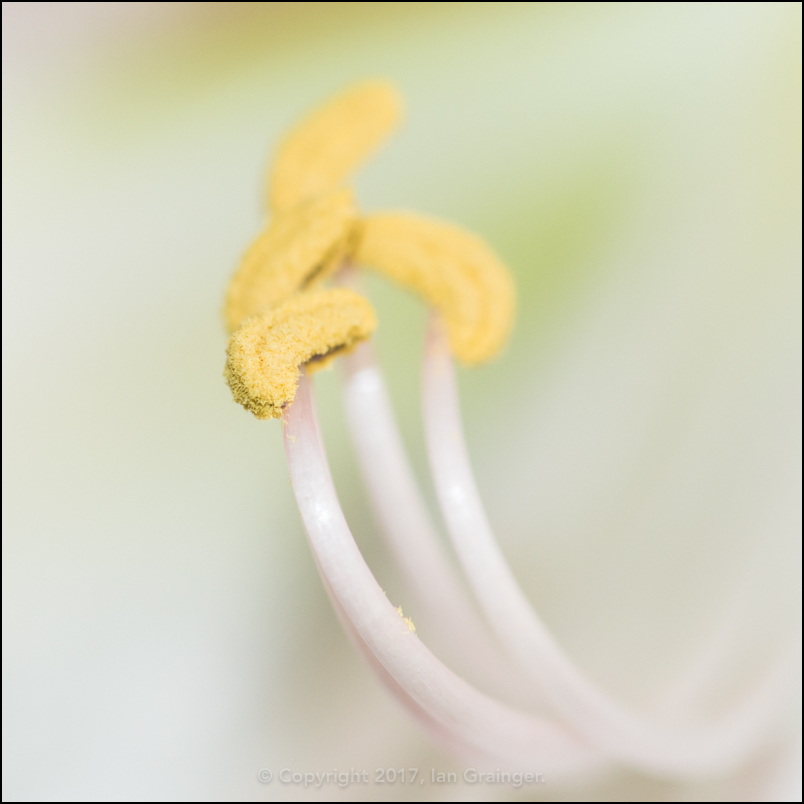 Pollinated - February 2017
...getting in close to examine the individual grains of pollen.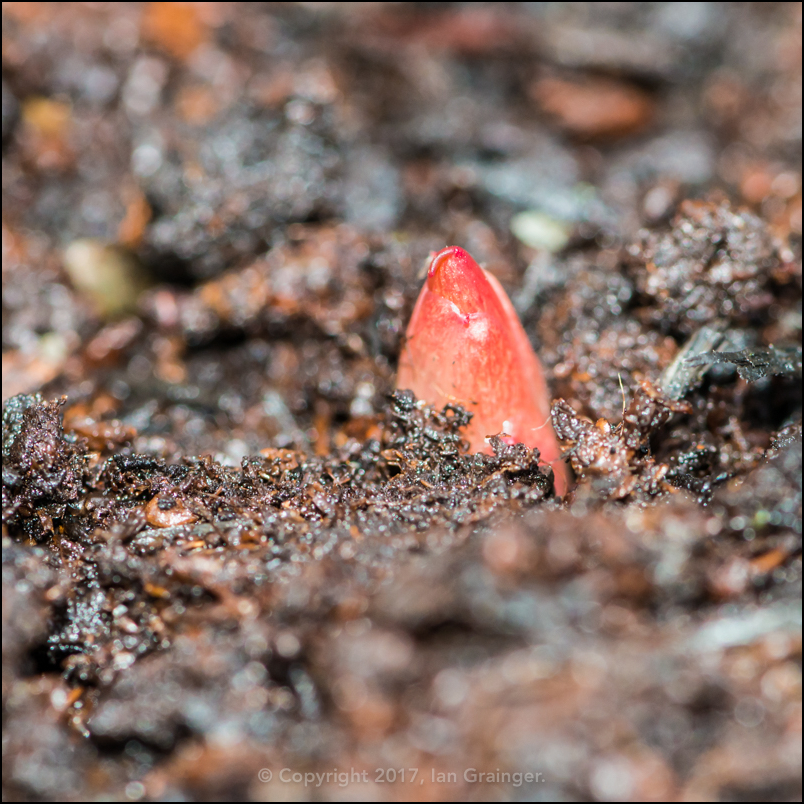 Peony Sarah Bernhardt - February 2017
Outside in my own garden, one of my Peony (Paeonia lactiflora) plants was pushing its way through the soil. This one is variety Sarah Bernhardt.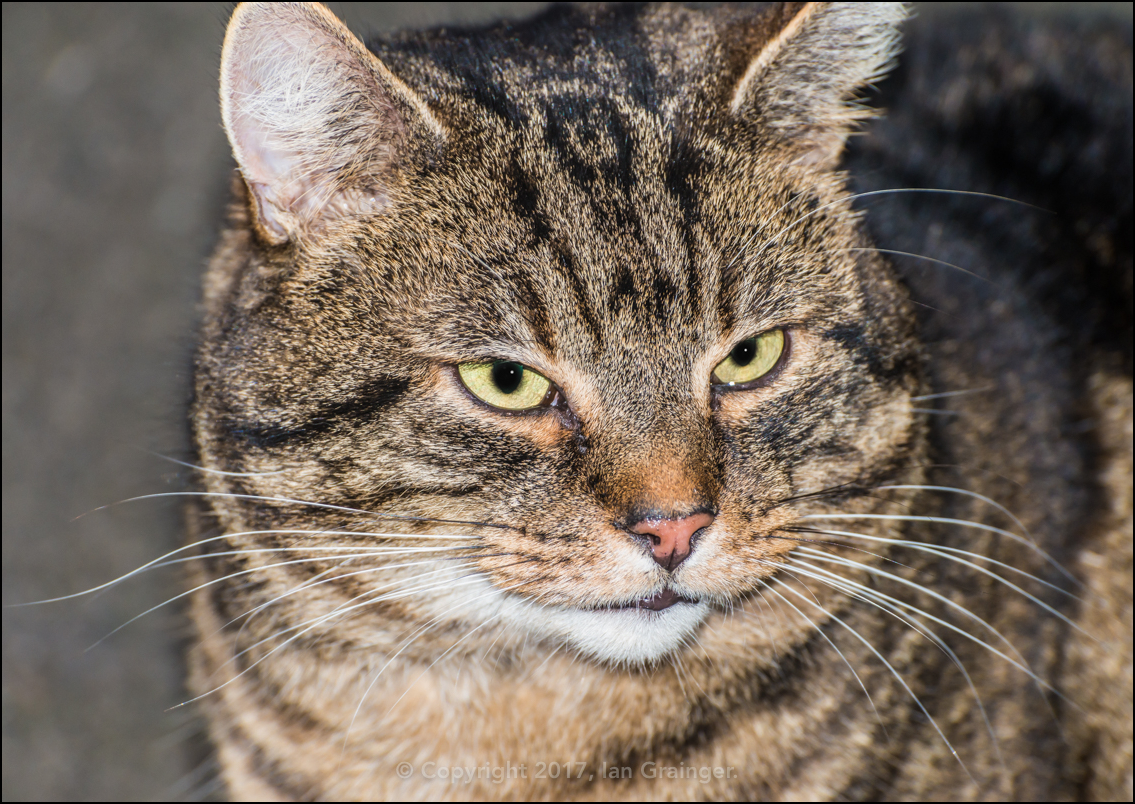 Green Eyes - February 2017
This week my furry photogenic friend was a bit restless. He followed me around the garden for a while before getting bored, and returning to his sleeping chair. This is him before he returned inside.
So, this week I chose Orange Crocus as my Image of the Week, not because it was the best photo I took, or because it was the most interesting, or even because I had anything to say about the subject! I chose it because it gave me some encouragement that spring was finally on the way...