Cute Kitty - January 2017
This week I'm indulging myself by kicking off the article with a shot of my cute furry photography buddy!
I thought he looked so happy as he snoozed away the afternoon on a dining room chair, all tucked away beneath the dining room table.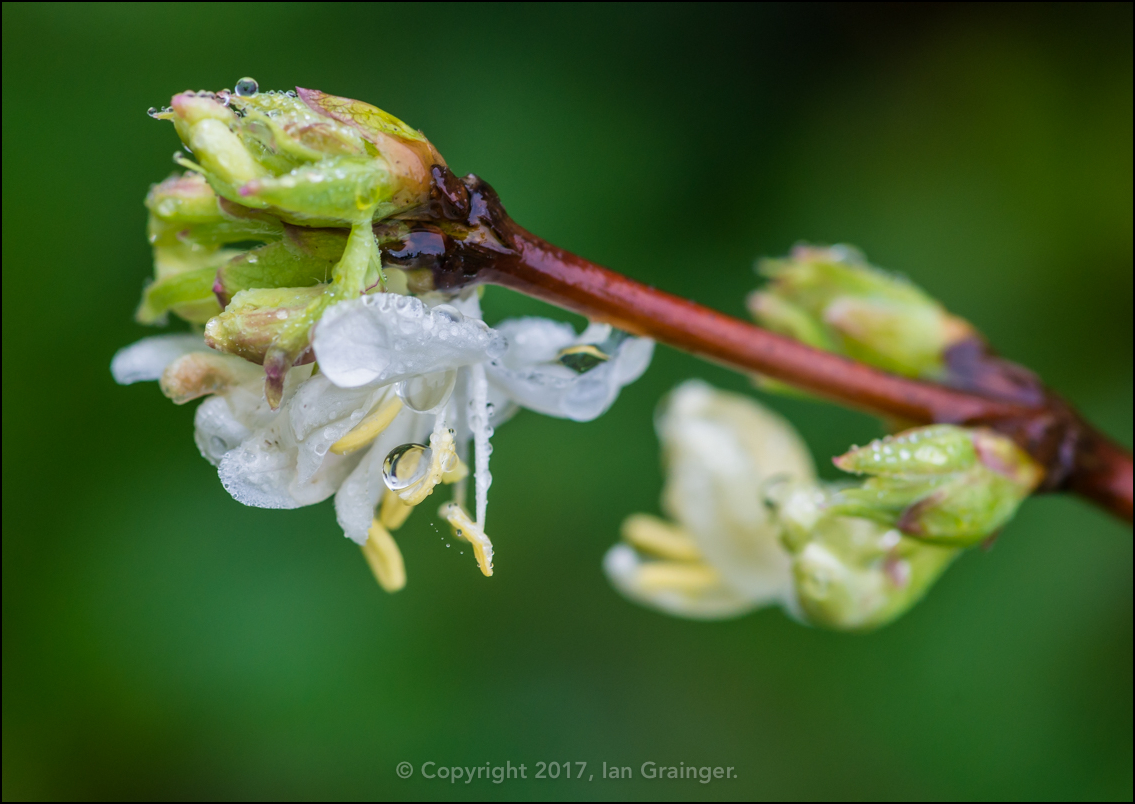 Honeysuckle - January 2017
I can't blame him, as it was rather wet outside. Raindrops were everywhere. They were clinging to the winter flowering Honeysuckle (Lonicera)...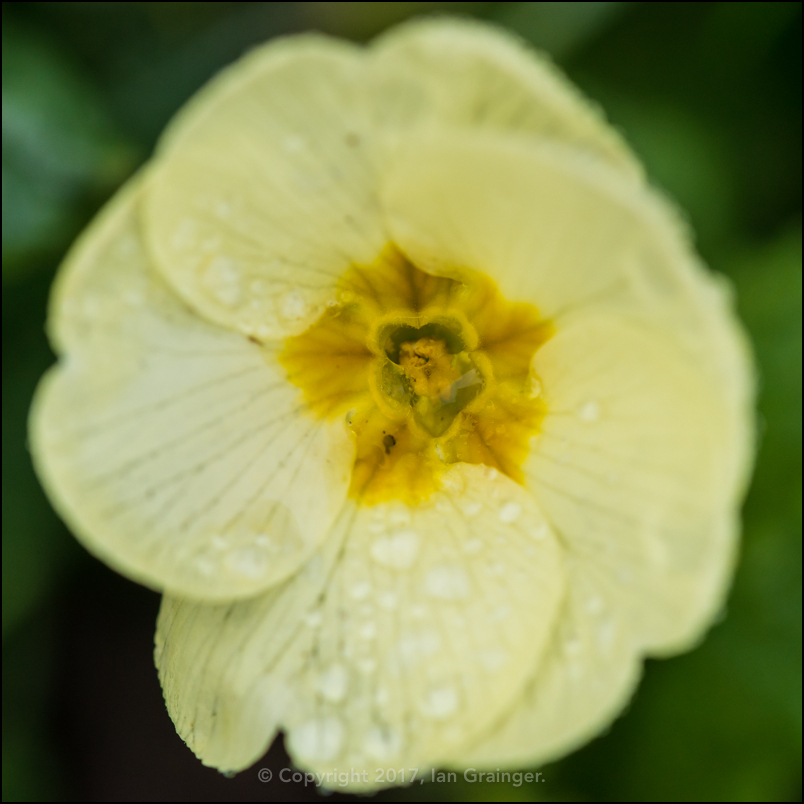 Common Primrose - January 2017
...wallowing in the centre of an early flowering Common Primrose (Primula vulgaris)...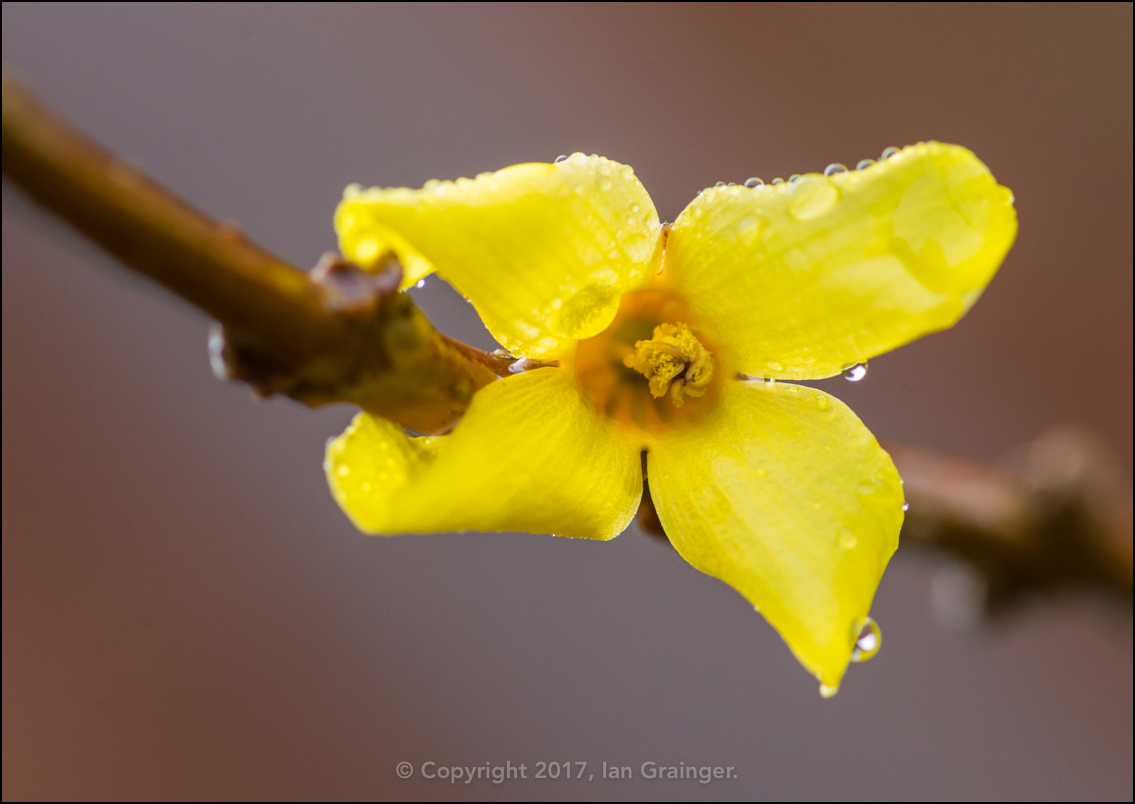 Forsythia - January 2017
...resting on the outline of an even earlier flowering Border Forsythia (Forsythia intermedia)...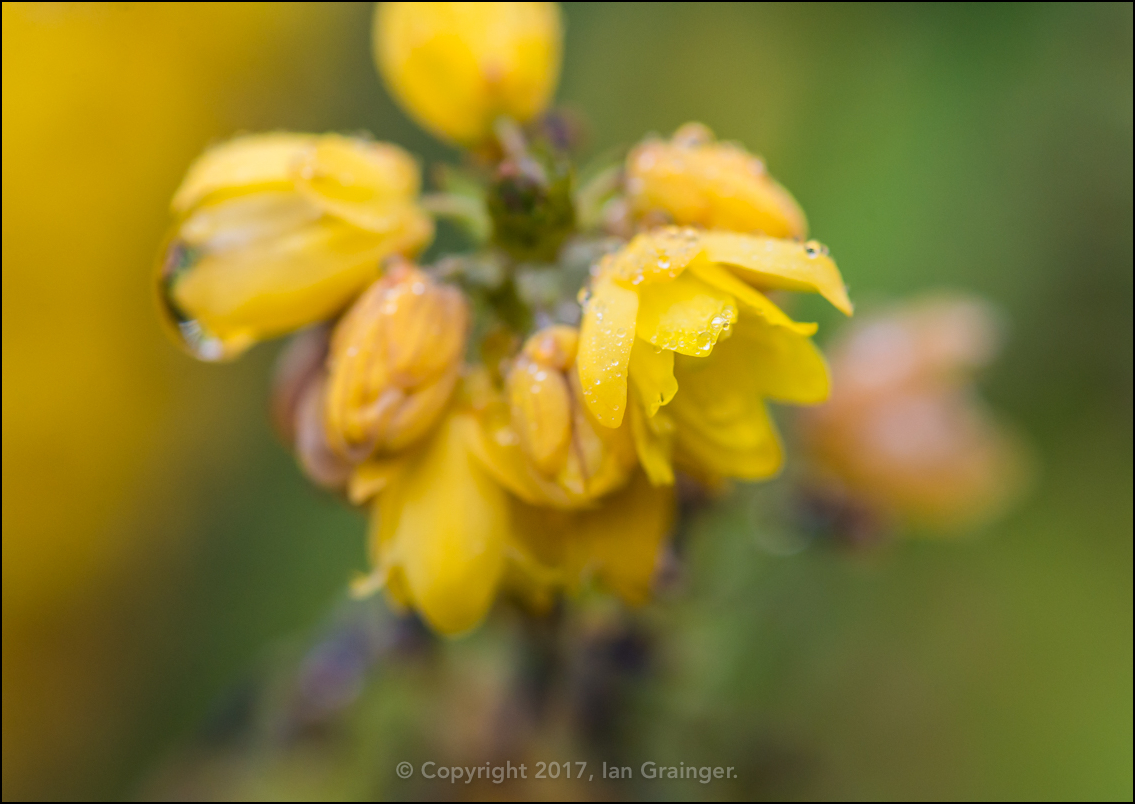 Mahonia Japonica - January 2017
...nestling in between the now fully open Mahonia japonica blooms...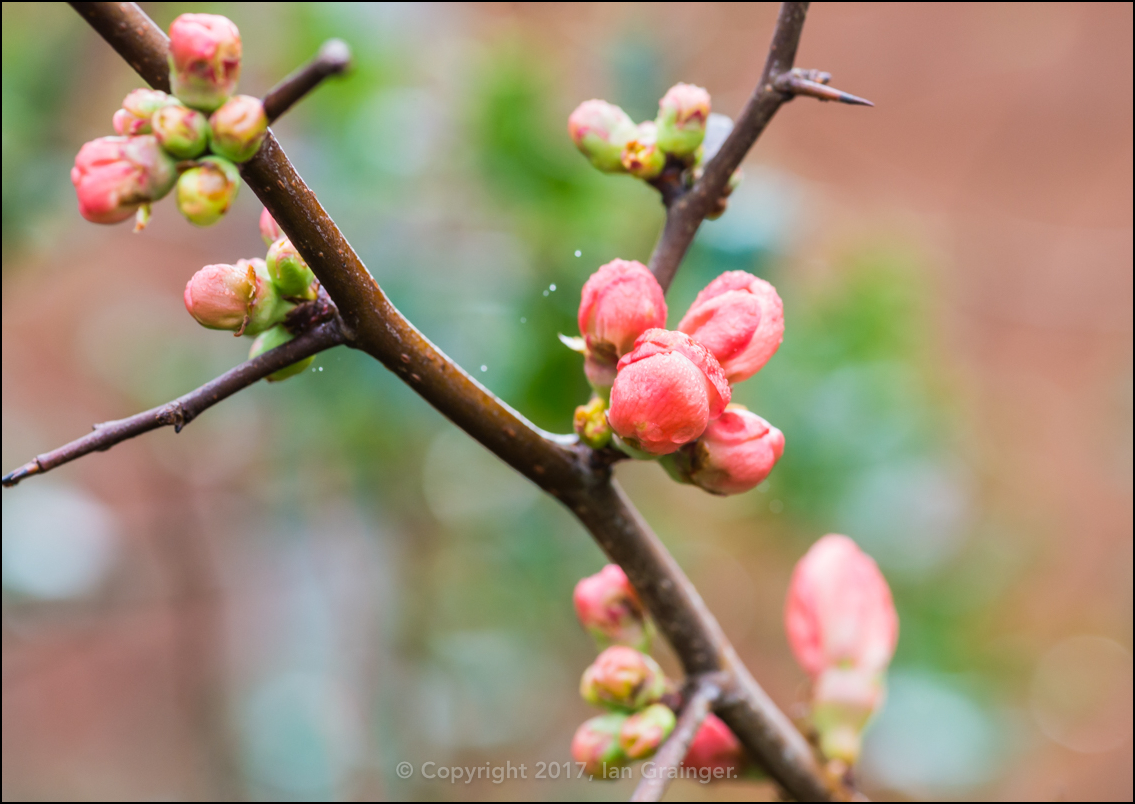 Quince Buds - January 2017
...balancing on the thin threads of spider webs between the Quince (Chaenomeles) flower buds...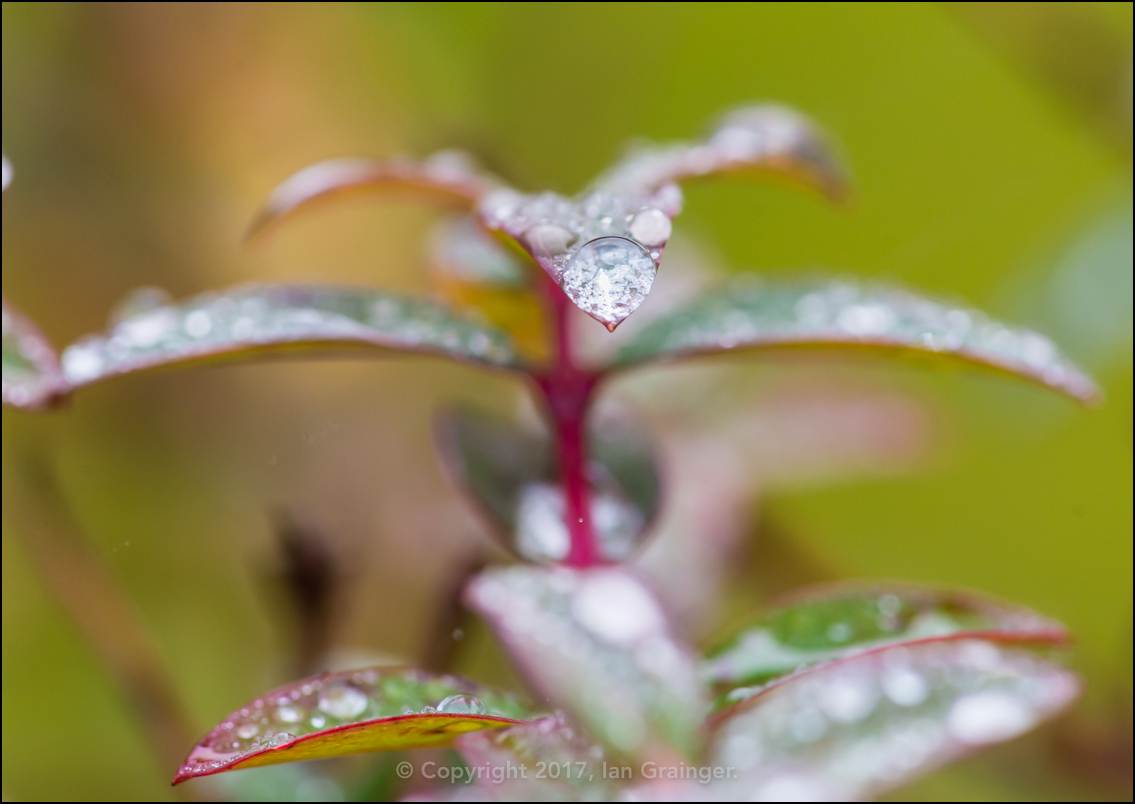 Droplet - January 2017
...running together to form one enormous droplet...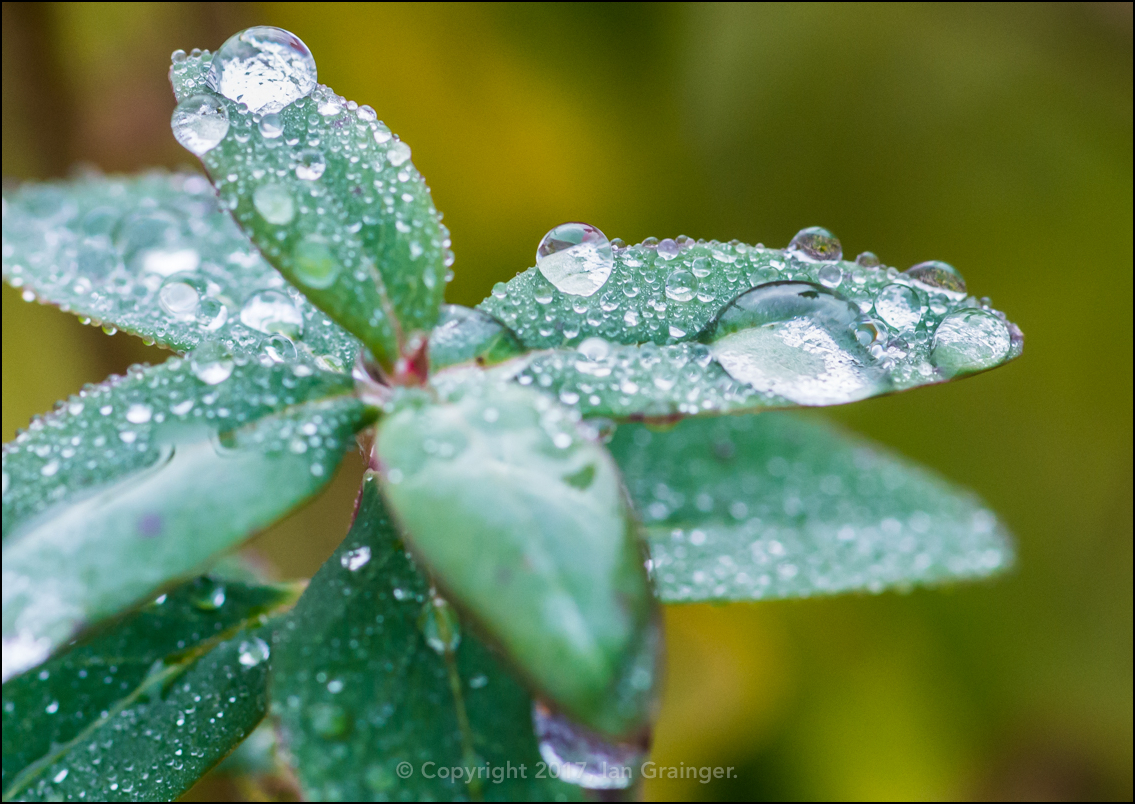 Watery Platforms - January 2017
...and sitting together, large and small, in perfect harmony...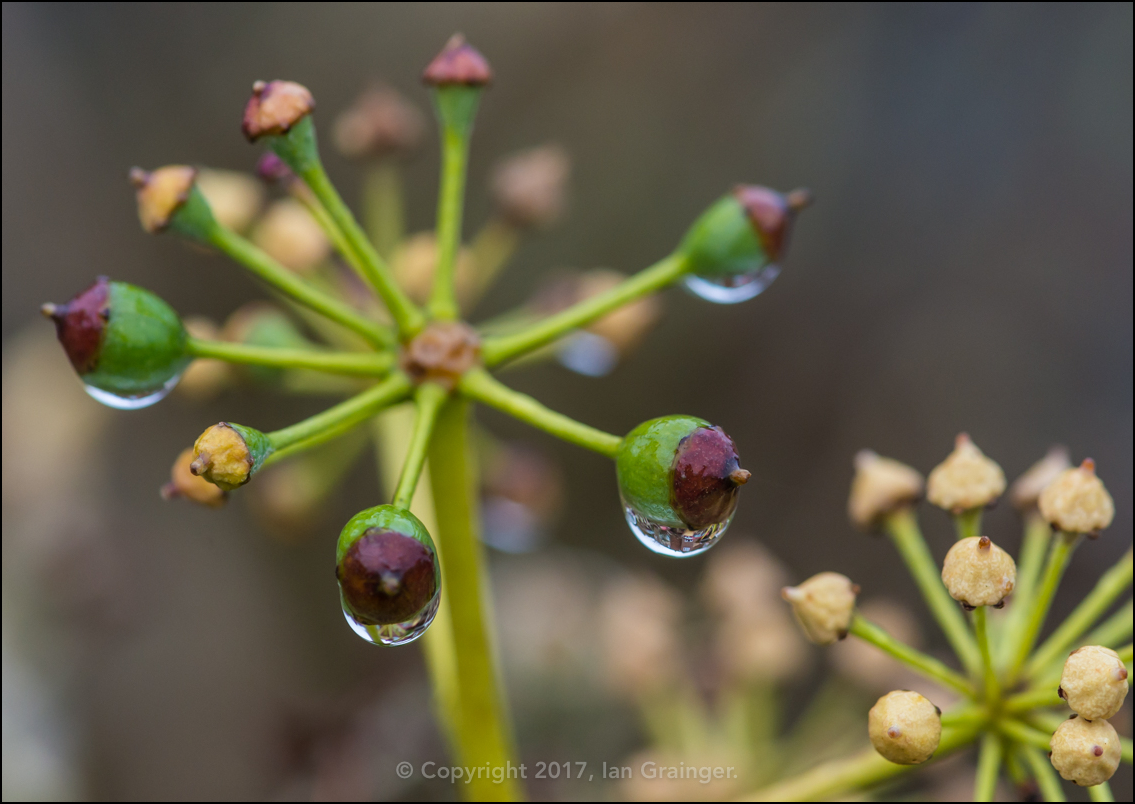 Ivy Drops - January 2017
...holding onto the underside of Common Ivy (Hedera helix) berries...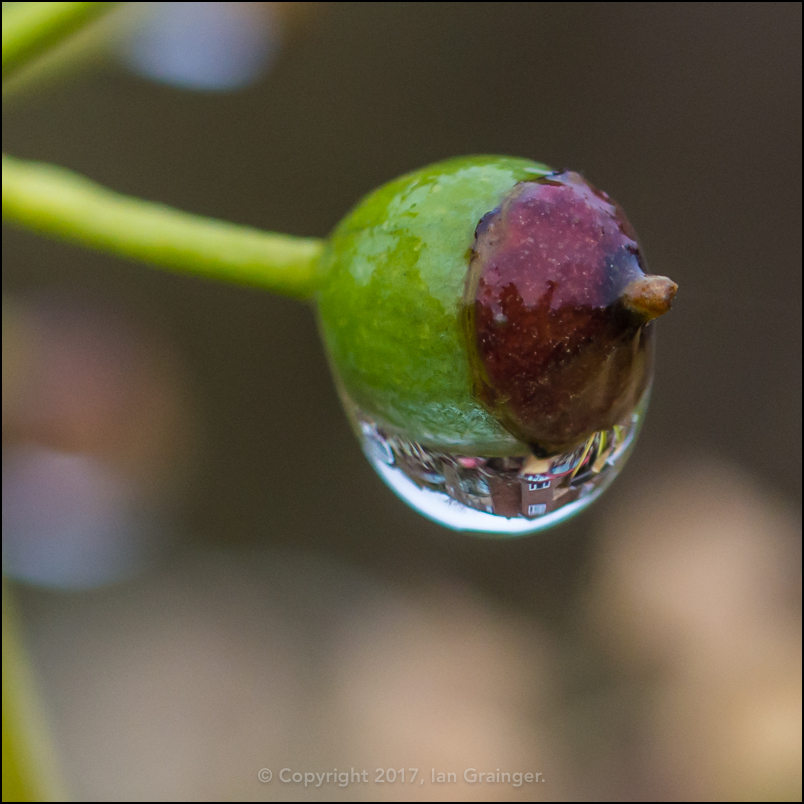 Watery Abode - January 2017
...and even refracting images of the local neighbourhood houses!
So, despite having many images of wet flowers and foliage, I decided that this week I'd make Cute Kitty my Image of the Week, simply because I couldn't resist how cute he actually looked - could you?