Touchdown Imminent - December 2016
In case I haven't already said so, Happy New Year to you! This week's article comprises of images I took at the end of December, and the beginning of January.
I'll kick off with some Feral Pigeon (Columba livia) images. I've been trying to capture something similar to the headline image for a number of months, and was so pleased when this particular bird came in to land within reach of my 300mm lens.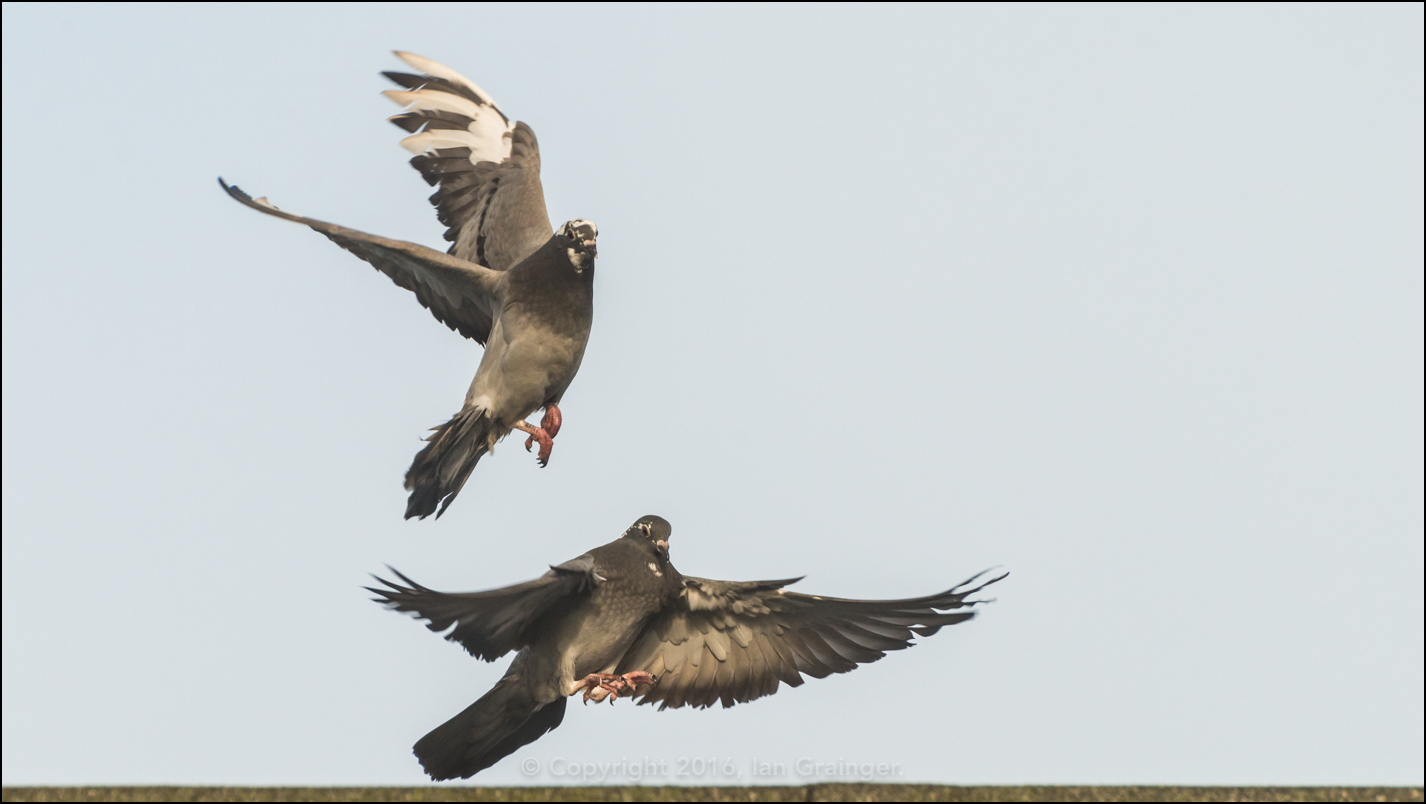 Landing Party - December 2016
Once one bird had landed on a nearby roof, there were many others that followed, and in the end there must have been a couple of dozen of them all milling around.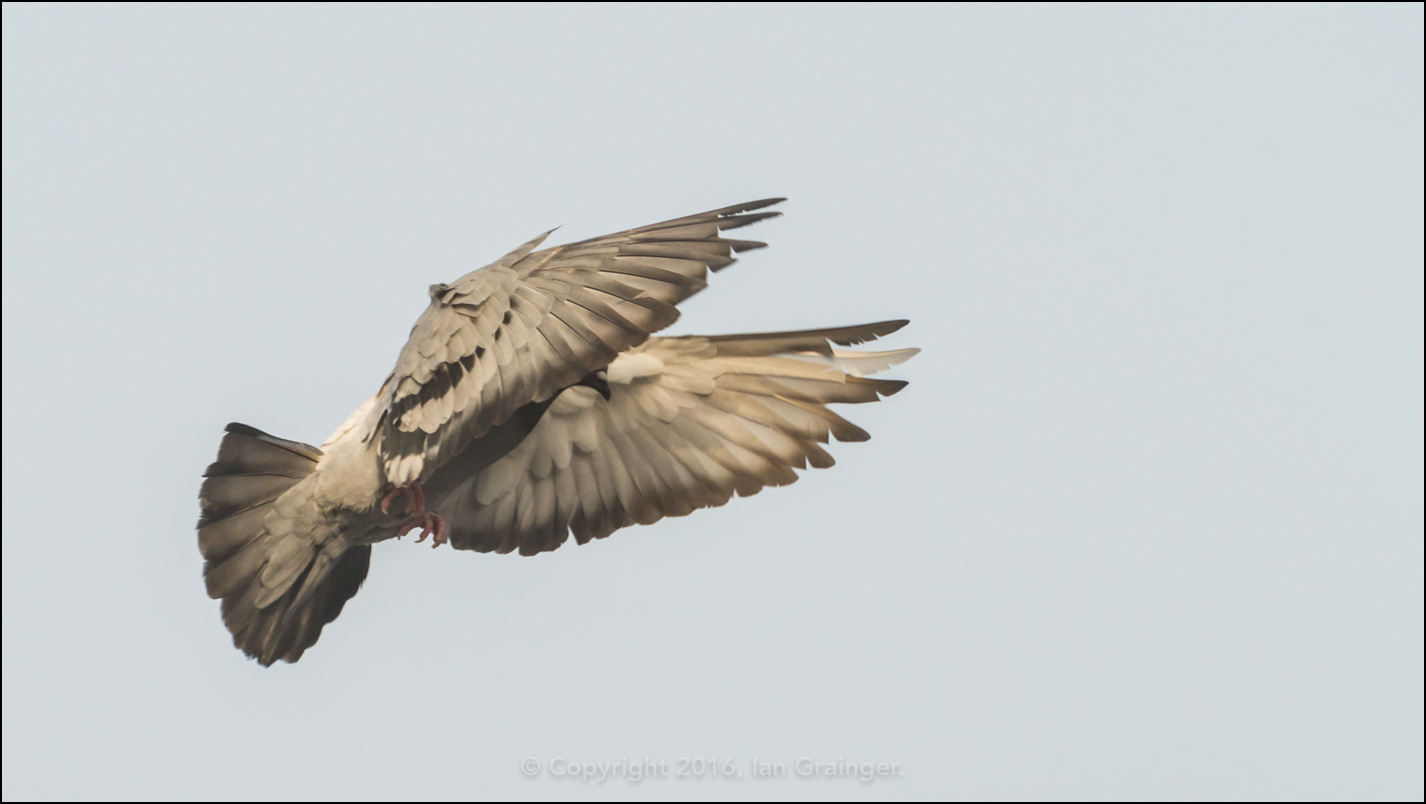 Taking Off - December 2016
I was also very glad that I managed to grab a few shots of them taking off as well, and was particularly pleased with this one.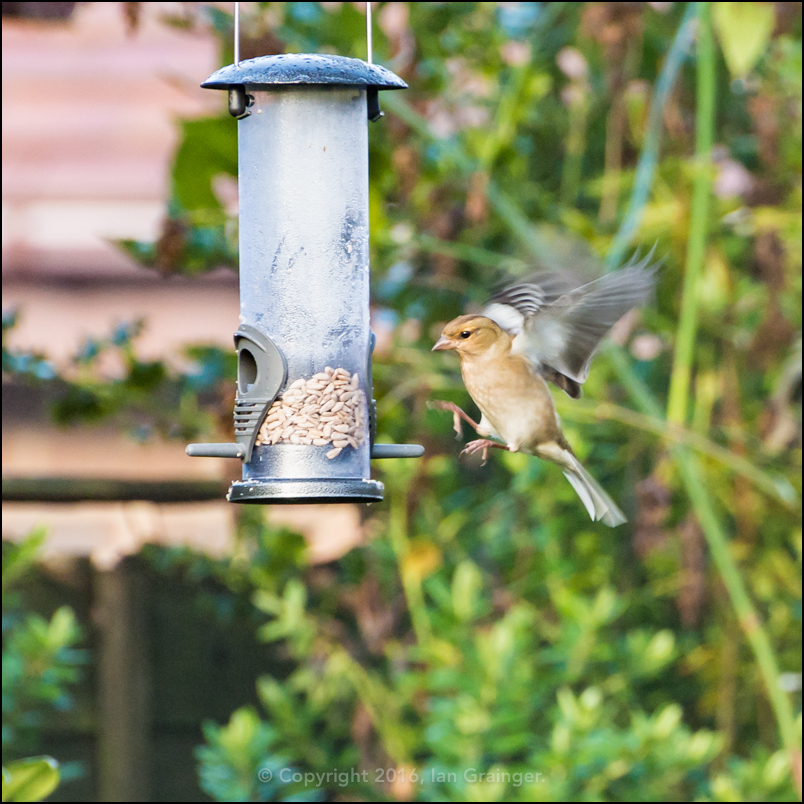 Feeding Flight - December 2016
I also spent an hour or so trying to catch some smaller birds feeding at a neighbours bird seed feeder. I was rewarded with, what I think is a juvenile Chaffinch (Fringilla coelebs), hovering next to the feeder as it came in for something to eat.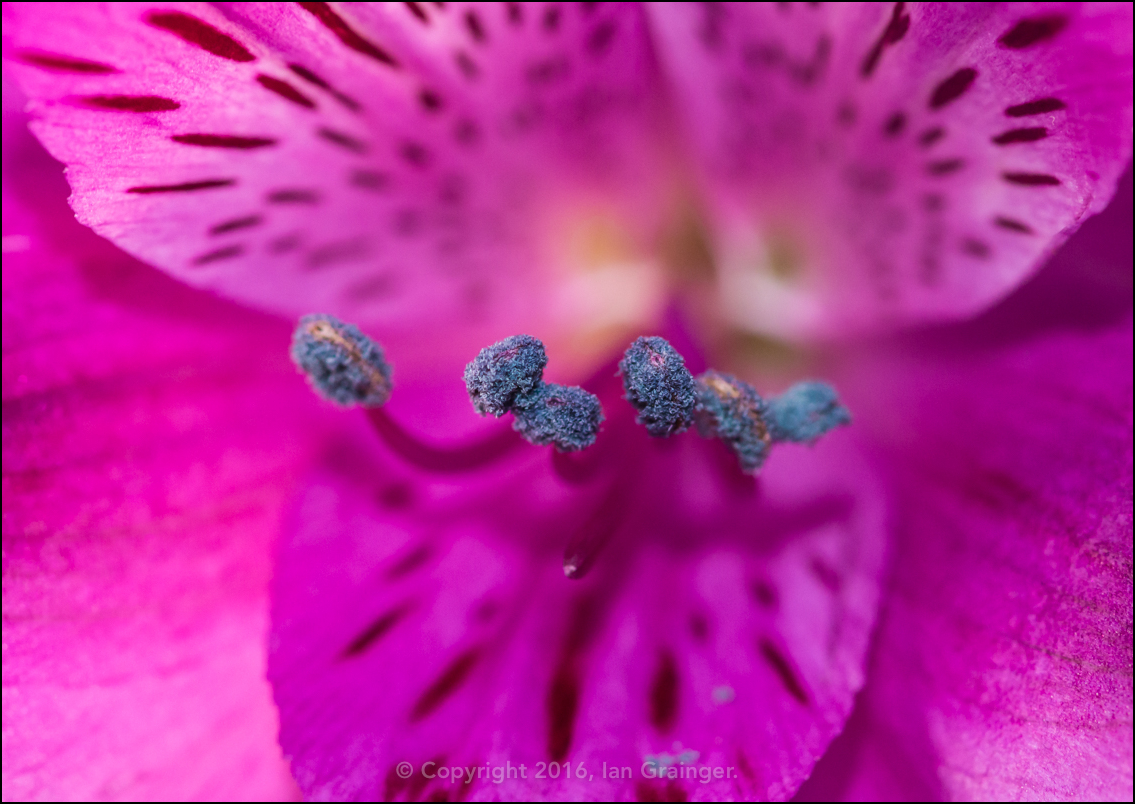 Blue Stamen - December 2016
As it was Christmas, we had some shop bought Peruvian Lilies (Alstroemeria) in the house, and this gave me the opportunity to click away in a nice warm and dry environment. I love the look of these bright blue stamen, and couldn't resist snapping them in close-up.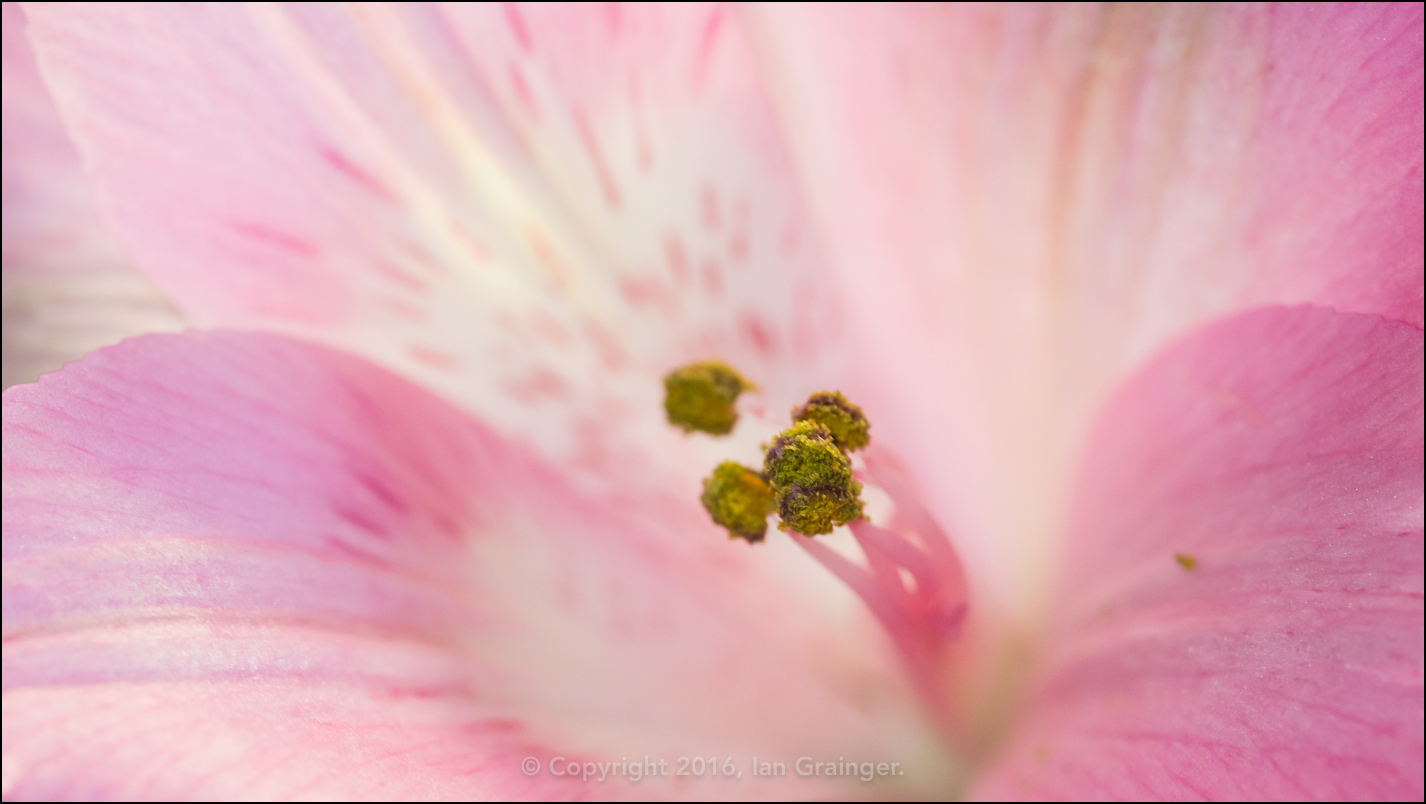 Pink Peruvian Panorama - December 2016
I think Alstroemeria are one of the most exotic looking blooms, and am always amazed that it's possible to grow them in this country.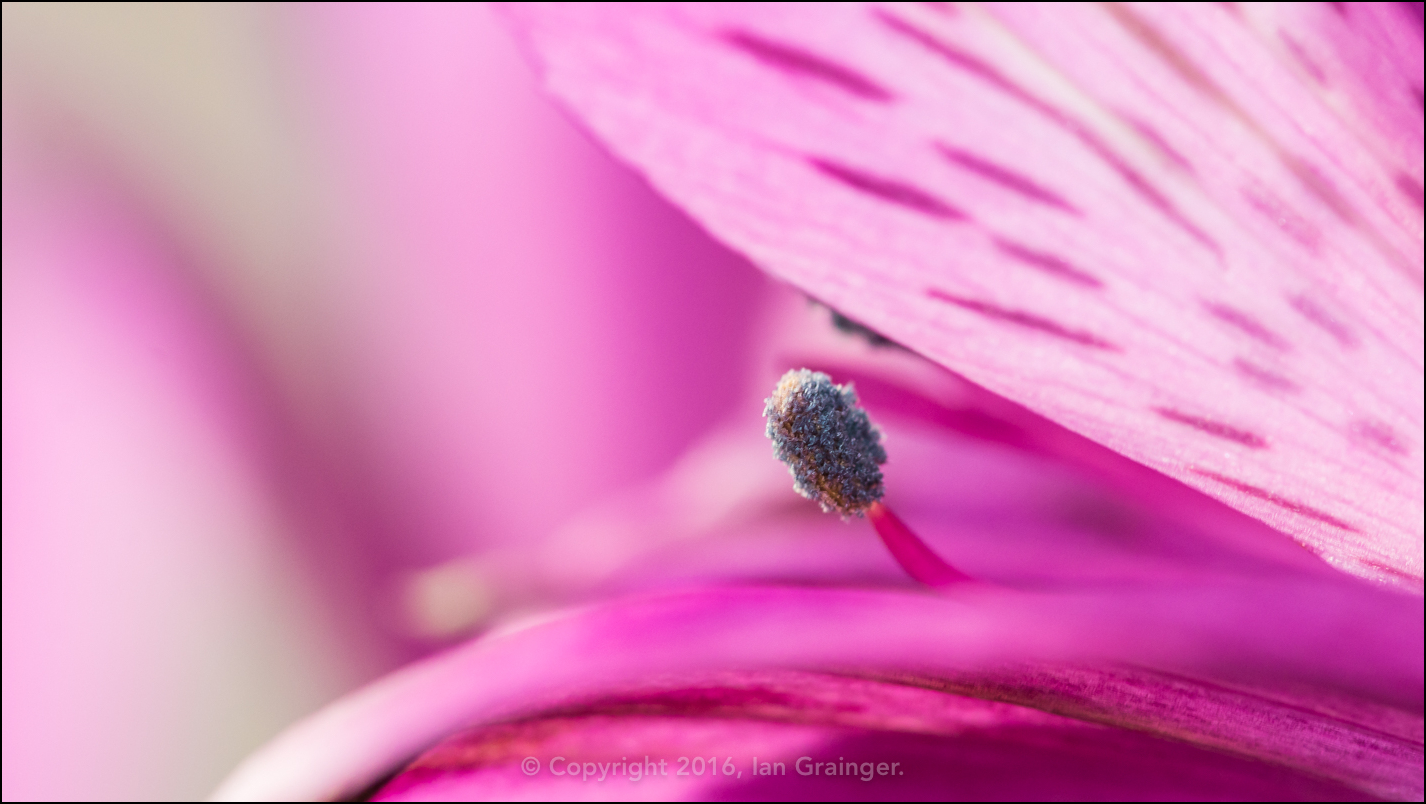 Abstract Alstroemeria - December 2016
They also make a fine subject for abstract floral photography, as they come in many different colours, and have some interesting markings.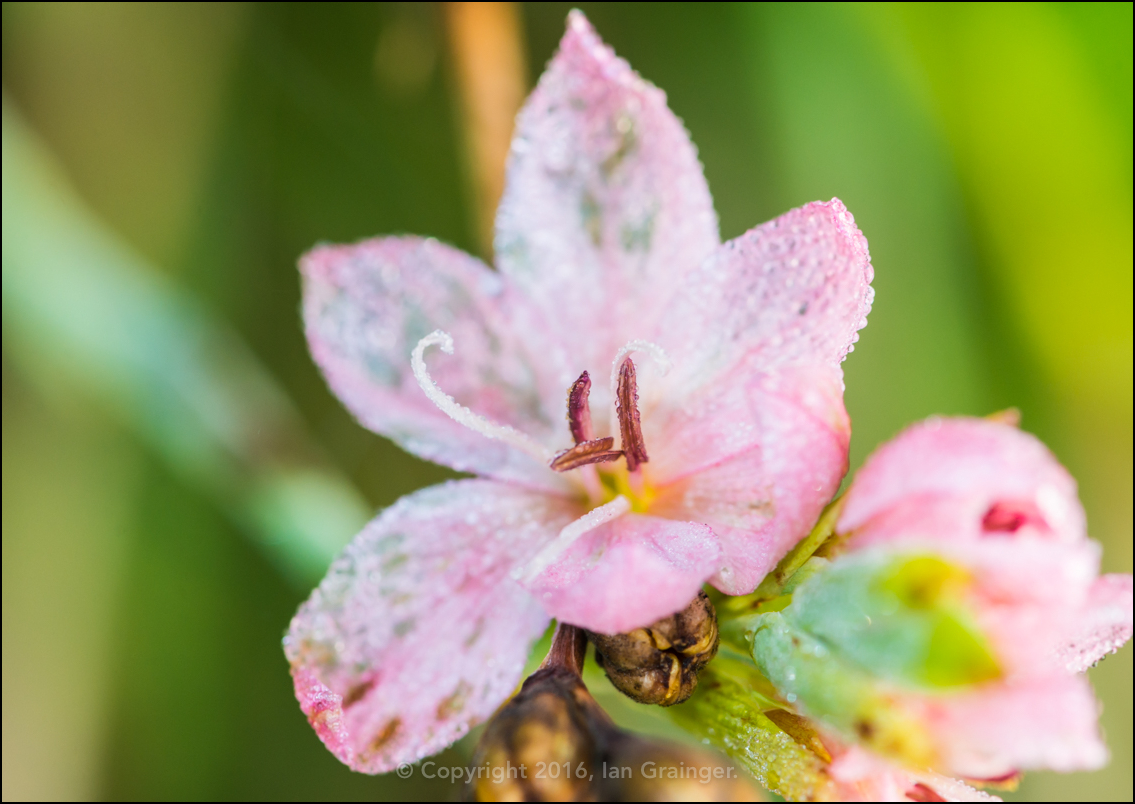 Remaining River Lily - December 2016
Although it had been quite mild over the Christmas period, it got a lot colder as the New Year got closer. However, the remaining River Lily (Hesperantha coccinea) was just about hanging on...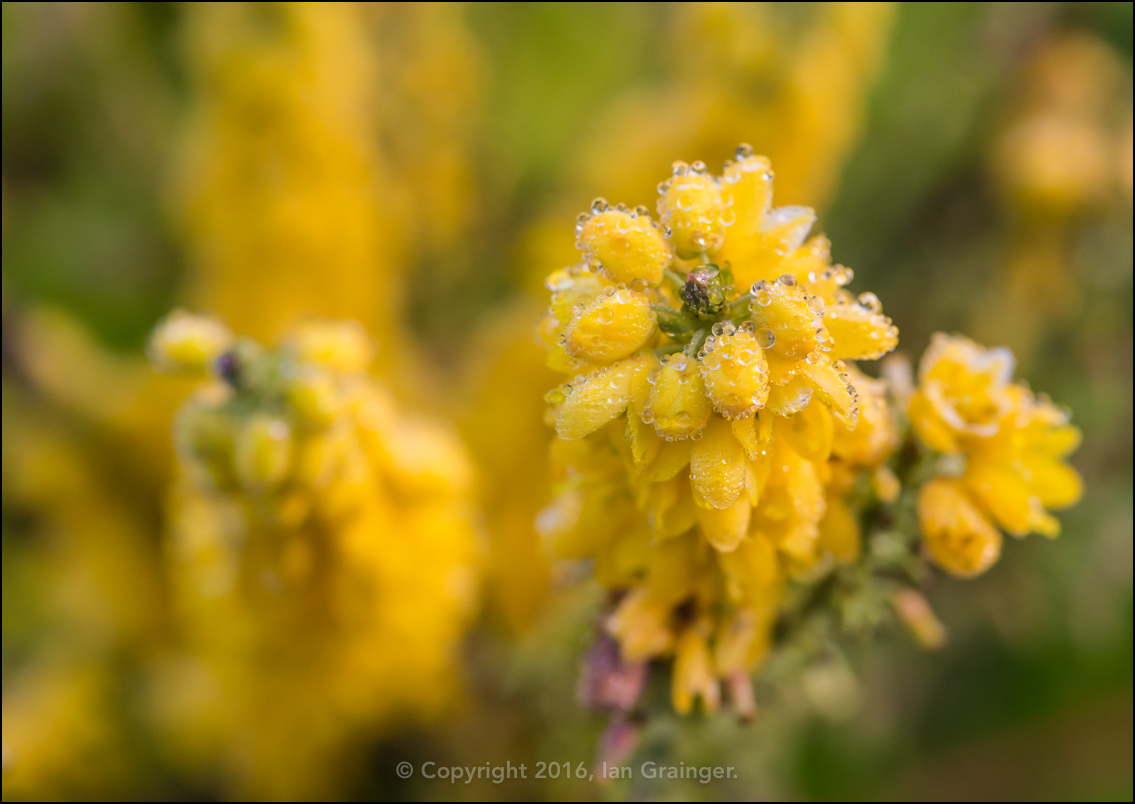 Moist Mahonia - December 2016
...and the Mahonia japonica seemed to be positively thriving in the frosty conditions...
Cold Catkins - December 2016
...as were the catkins of the Corkscrew Hazel (Corylus avellana Contorta) tree.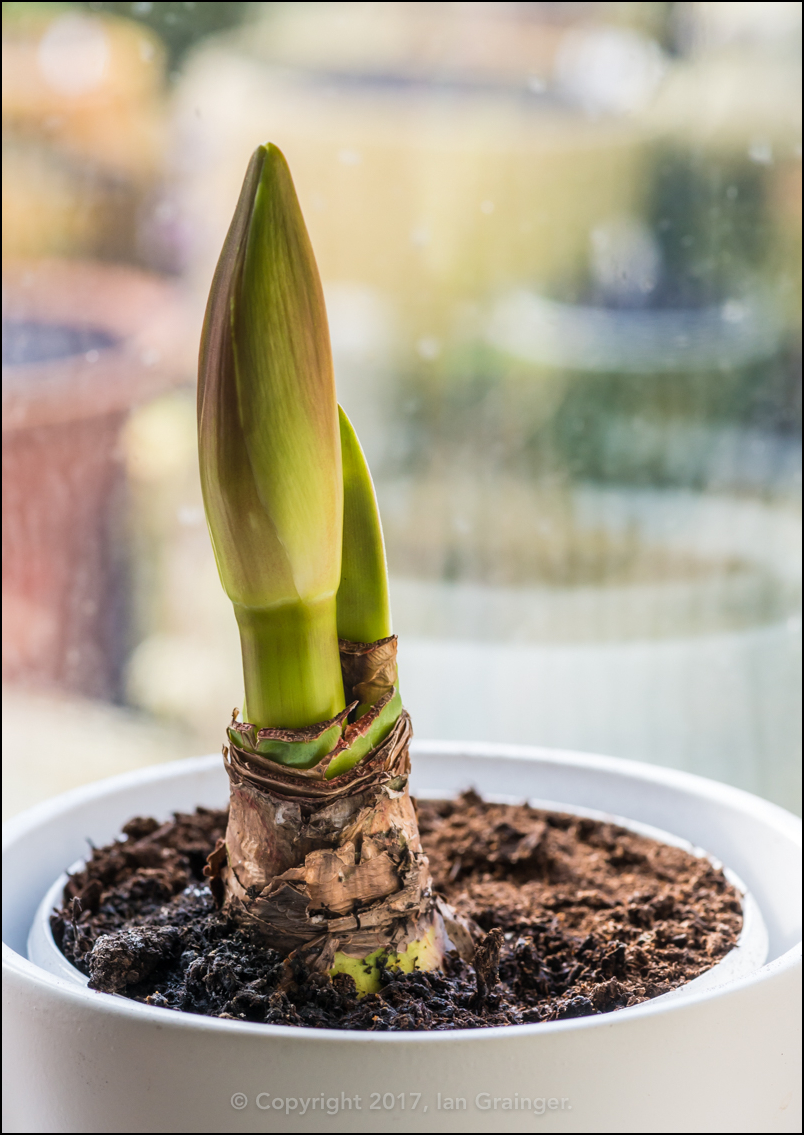 Amaryllis Progress - January 2017
Back at home, and indoors my Amaryllis Minerva (Hippeastrum) plant had finally jumped into action. I'd expected it to be flowering by now, but it has sat dormant for over a month, and then put on a massive growth spurt in the last couple of weeks.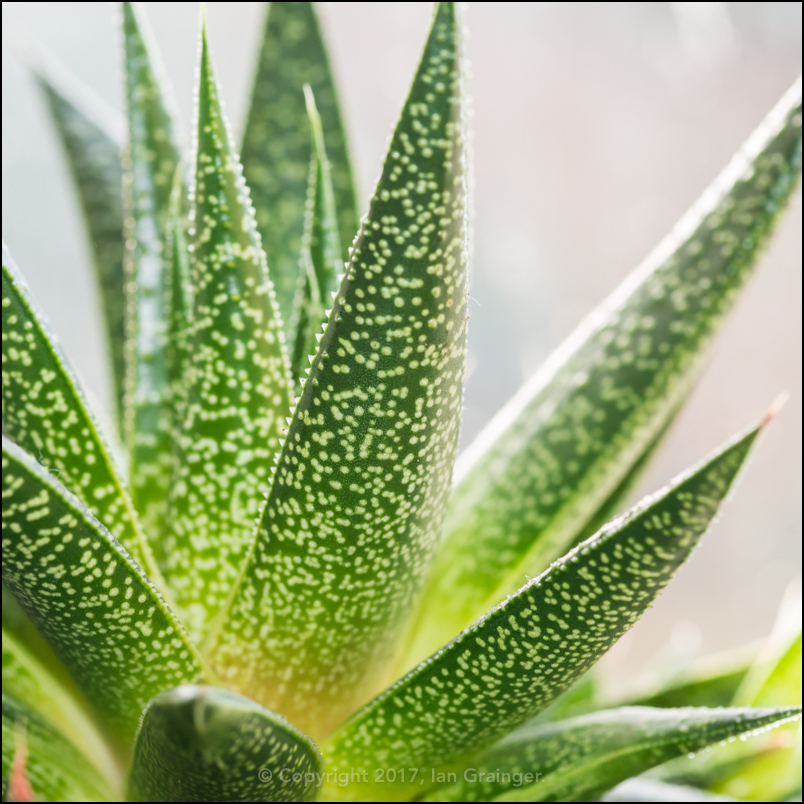 Aloe Glow - January 2017
The Aloe plant sitting next to the Amaryllis was also doing well, its leaves seeming to glow in the afternoon sunlight.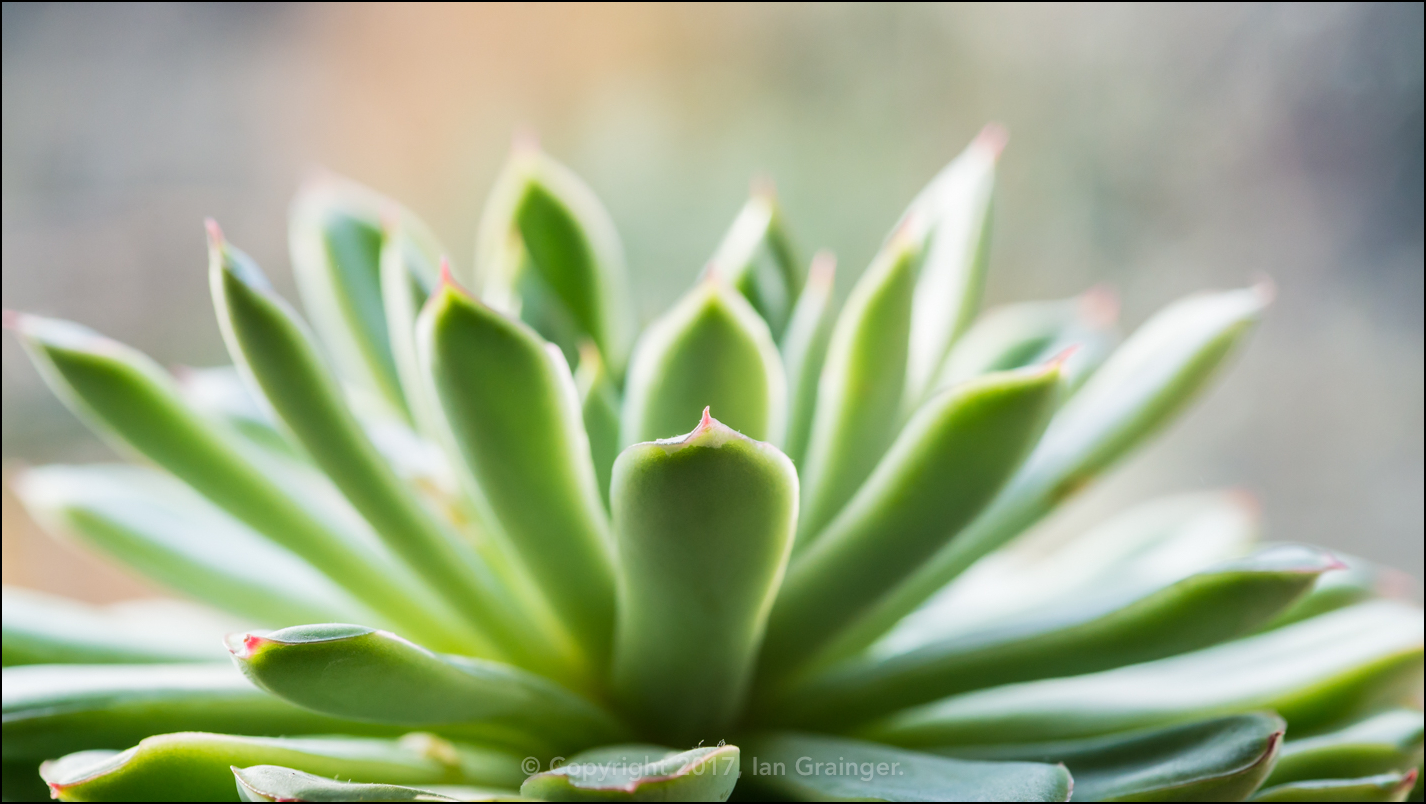 Echeveria Encounter - January 2017
Another indoor succulent plant doing particularly well was my Echeveria, which had also put on some growth while I was away over Christmas.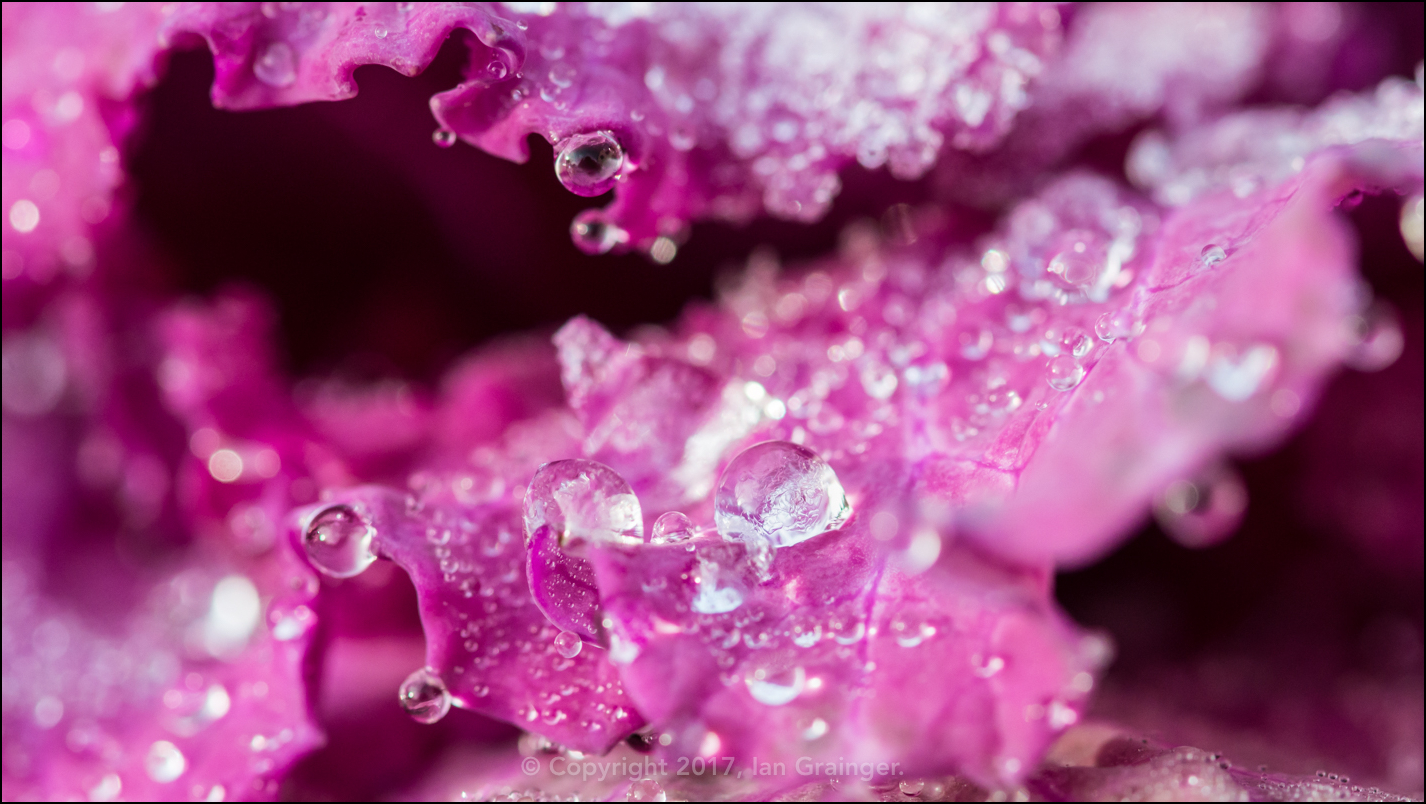 Frosty Kale - January 2017
Outside it has remained frosty into the new year, with the Ornamental Kale (Brassica oleracea) seemingly enjoying the conditions.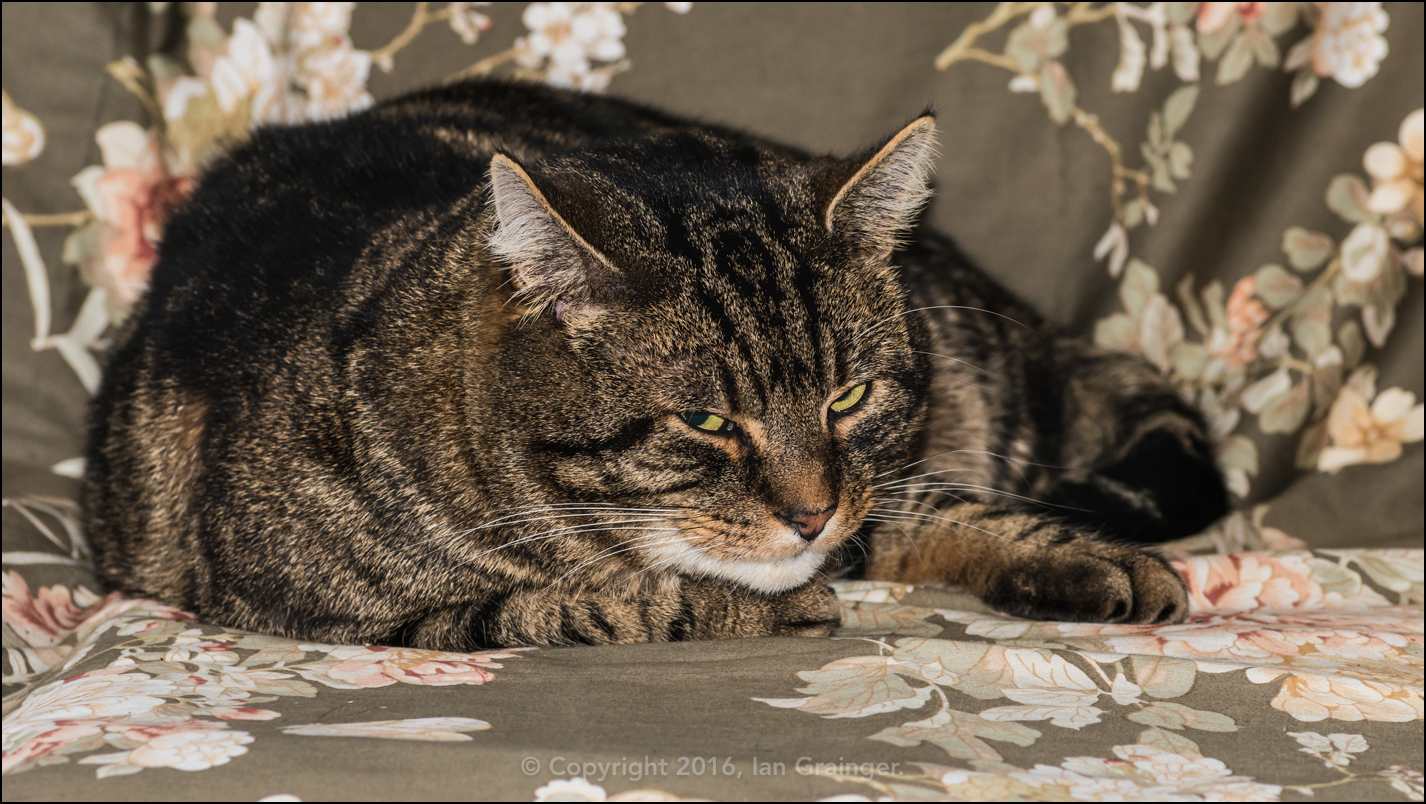 Wary Watcher - December 2016
Finally, what of my furry photo companion? Well, he was enjoying his new bed, which is basically on old pair of curtains that have been draped over an old sofa! This is the look he gives you when he thinks you're going to escort him outside!
So, this week I chose Touchdown Imminent as my Image of the Week, as it is an image I've been after for quite a while, and it was a good way to end my photography year...