Pyracantha Berries - November 2017
It was a beautiful sunny day for my photo shoot this weekend, but we also had our first frost since Springtime.
The berries of the Firethorn (Pyracantha) bush were looking particularly resplendent in the sunshine. They must look very tempting to the garden birds, and I'd be surprised if they lasted longer than a couple of more weeks now that the temperatures were dropping.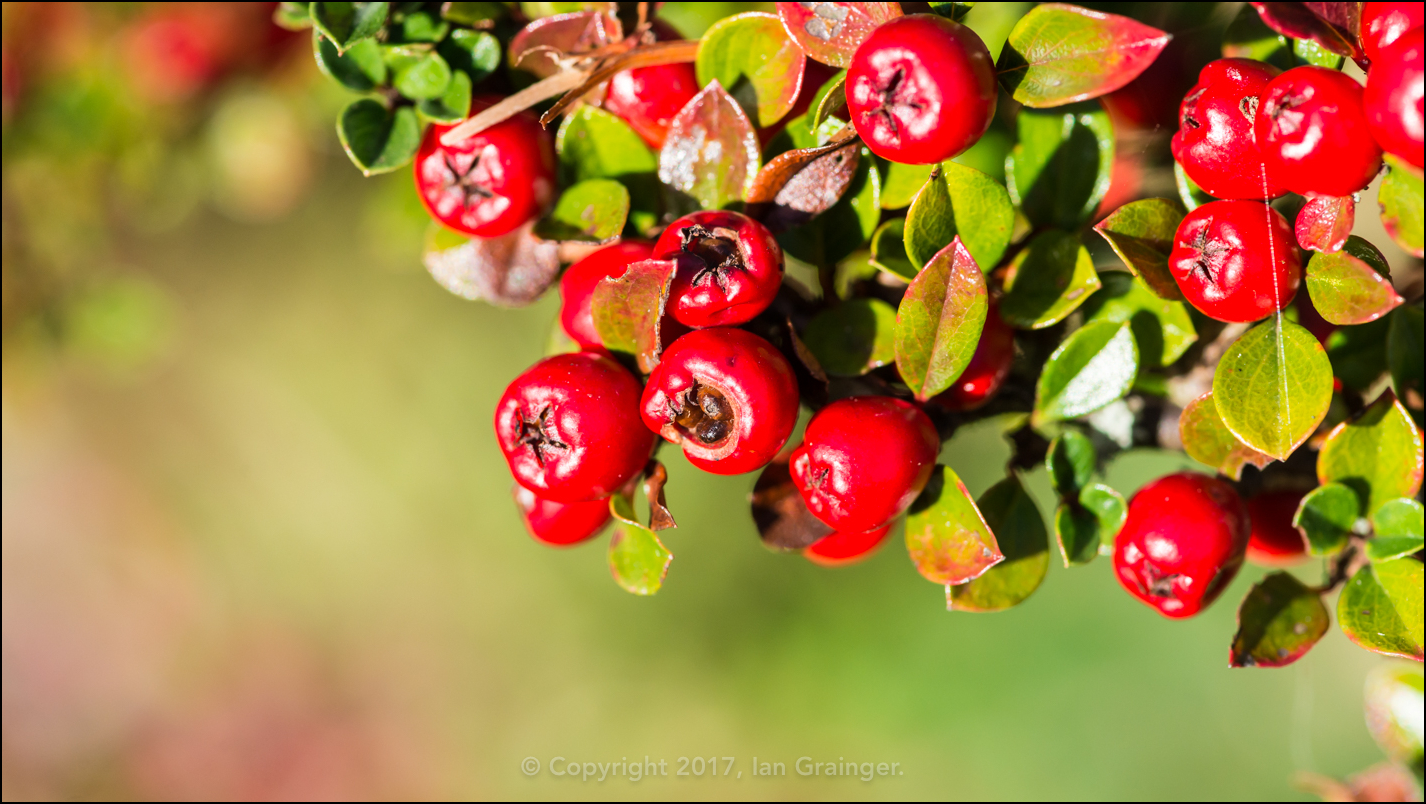 Cotoneaster Berries - November 2017
The Cotoneaster bush berries were also looking good enough to eat, although they contain toxins that convert to cyanide during digestion, so shouldn't be consumed by humans!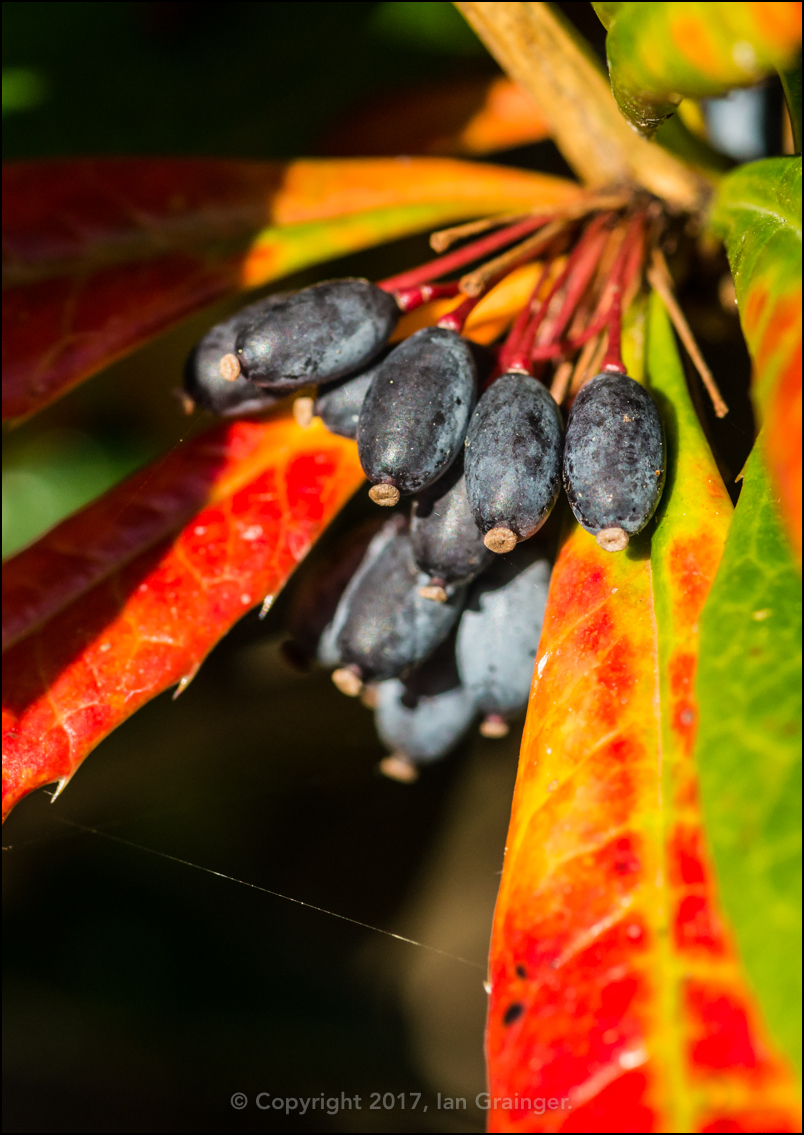 Berry Buddies - November 2017
I still don't know what shrub these berries belong to, as it's in a neighbouring garden, but the leaves are turning a wonderful reddy brown colour. If you know the identity, please drop the name in the comment section below.
Beautiful Bract - November 2017
Most of the Lacecap Hydrangea (Hydrangea macrophylla) bush bracts were beginning to fade away gracefully...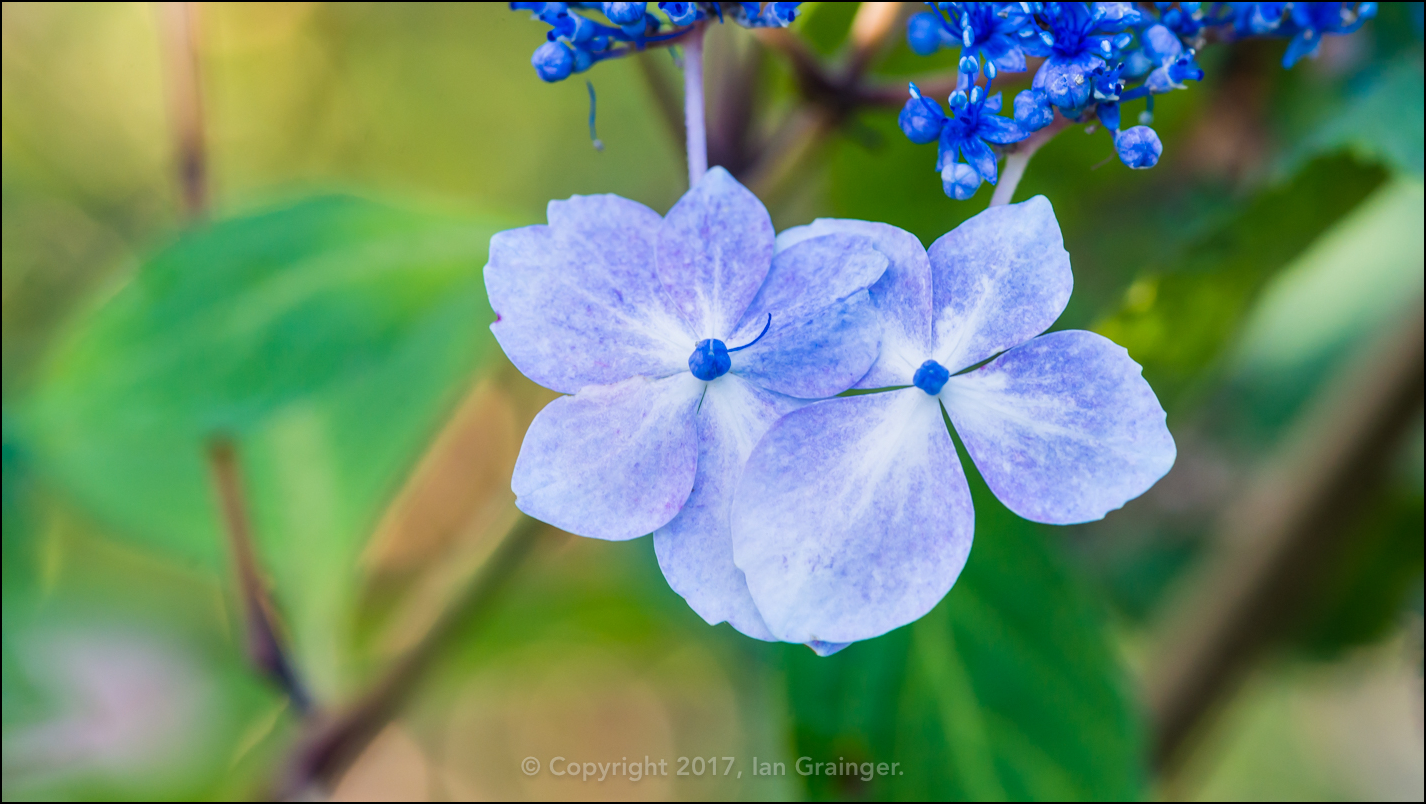 Twin Bracts - November 2017
...although there were a few that were still hanging on, especially those that were sheltered from the wind and cold.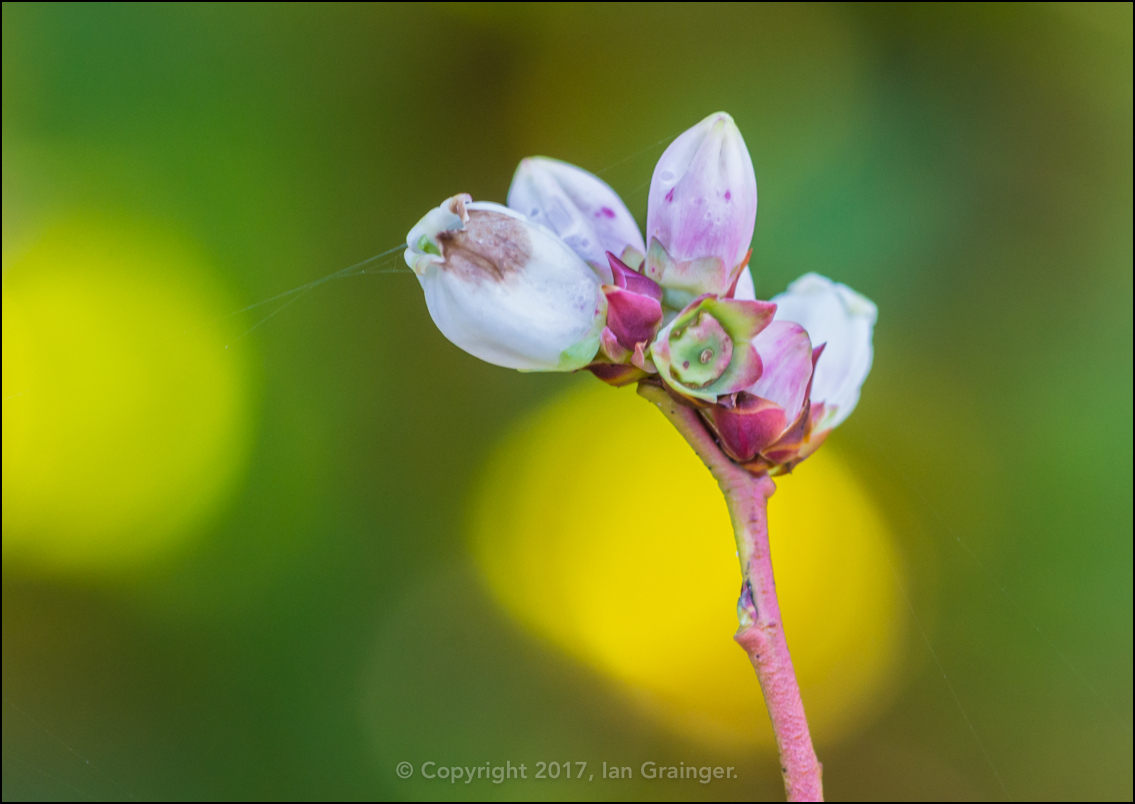 Late Blueberry Blossom - November 2017
Remarkably, having already produced berries earlier in the year, the Blueberry Bush (Vaccinium) had started to blossom again.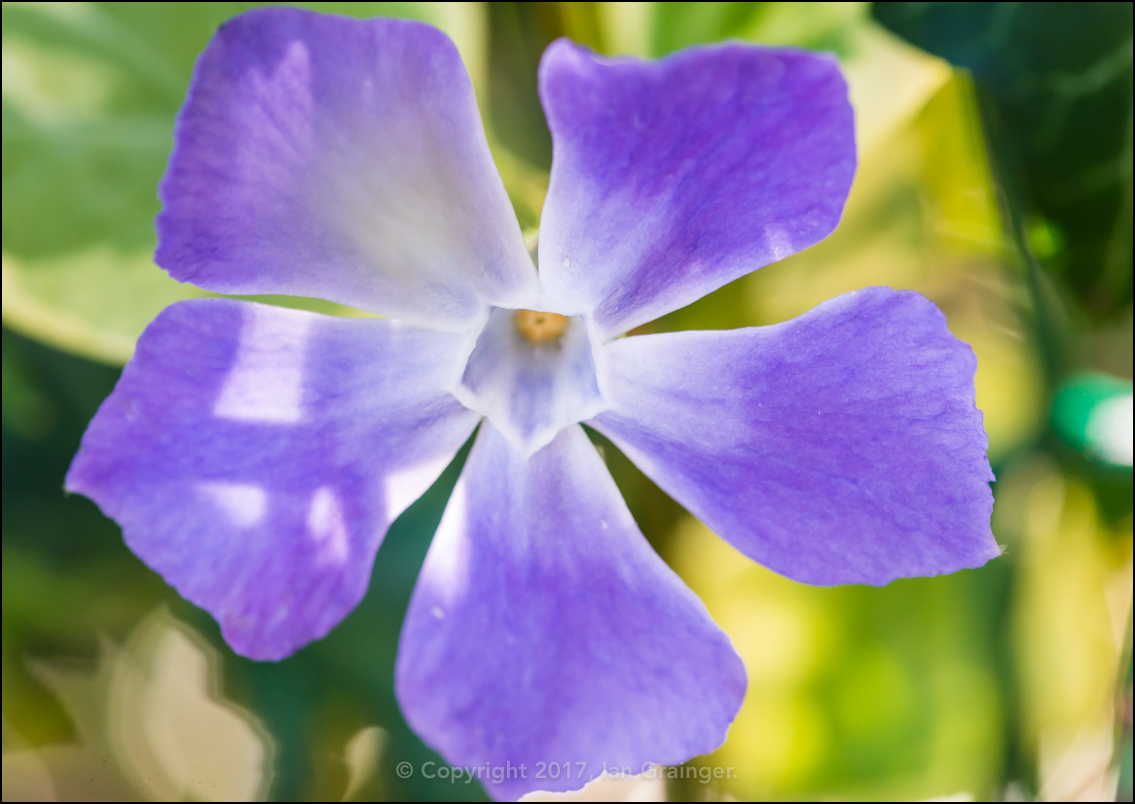 Purple Periwinkle - November 2017
While most flowers were tailing off their displays, the Periwinkle (Vinca) plants had just started to bloom again, and would be around until Springtime with any luck.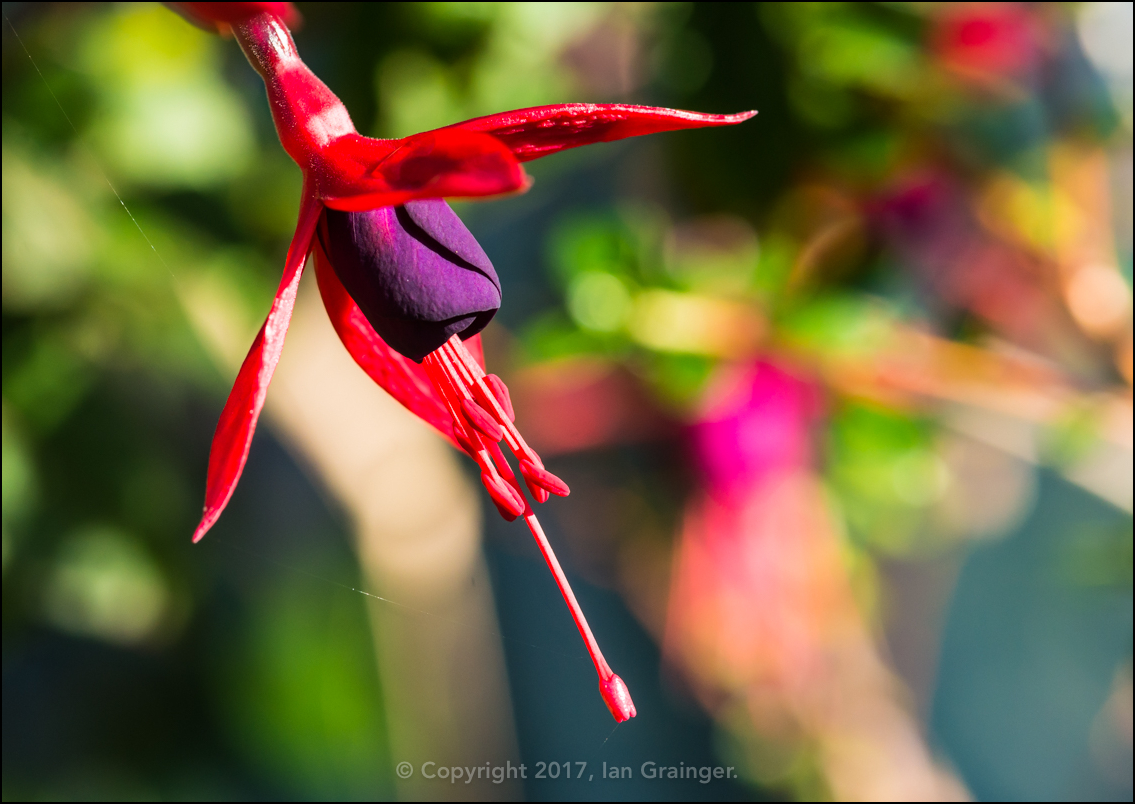 Red and Purple - November 2017
There was no denying that the Fuchsias were looking at their best at this time of the year either, although I'm not their biggest fan.
Quince Bouquet - November 2017
I still couldn't figure out what was going on with this particular Quince (Chaenomeles) bush. It had fruit on some branches, and now had masses of blossom on others.
Plains - November 2017
Flowers coming to the end of their time were the Plains Coreopsis (Coreopsis tinctoria)...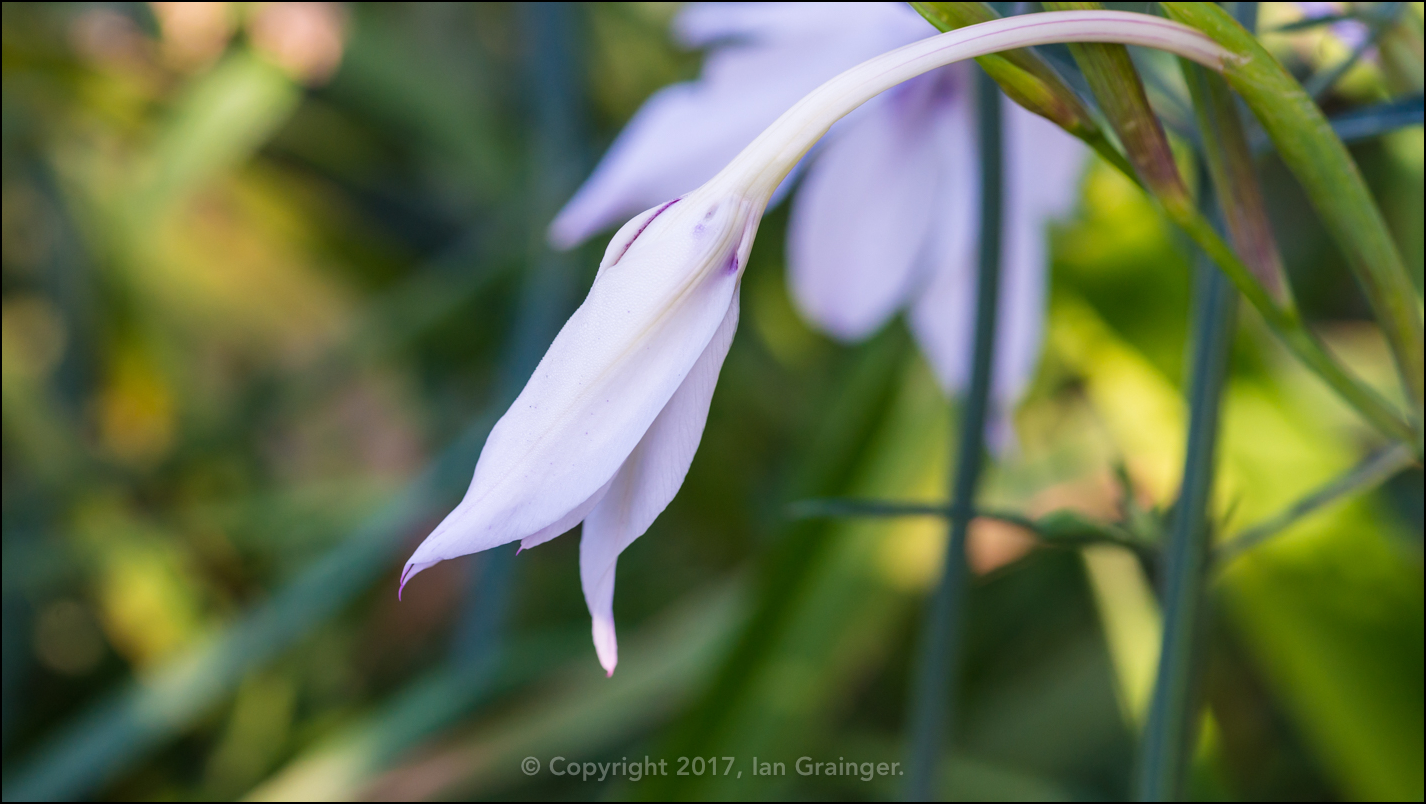 Drooping Abyssinian - November 2017
...the Abyssinian Gladiolus (Gladiolus murielae)...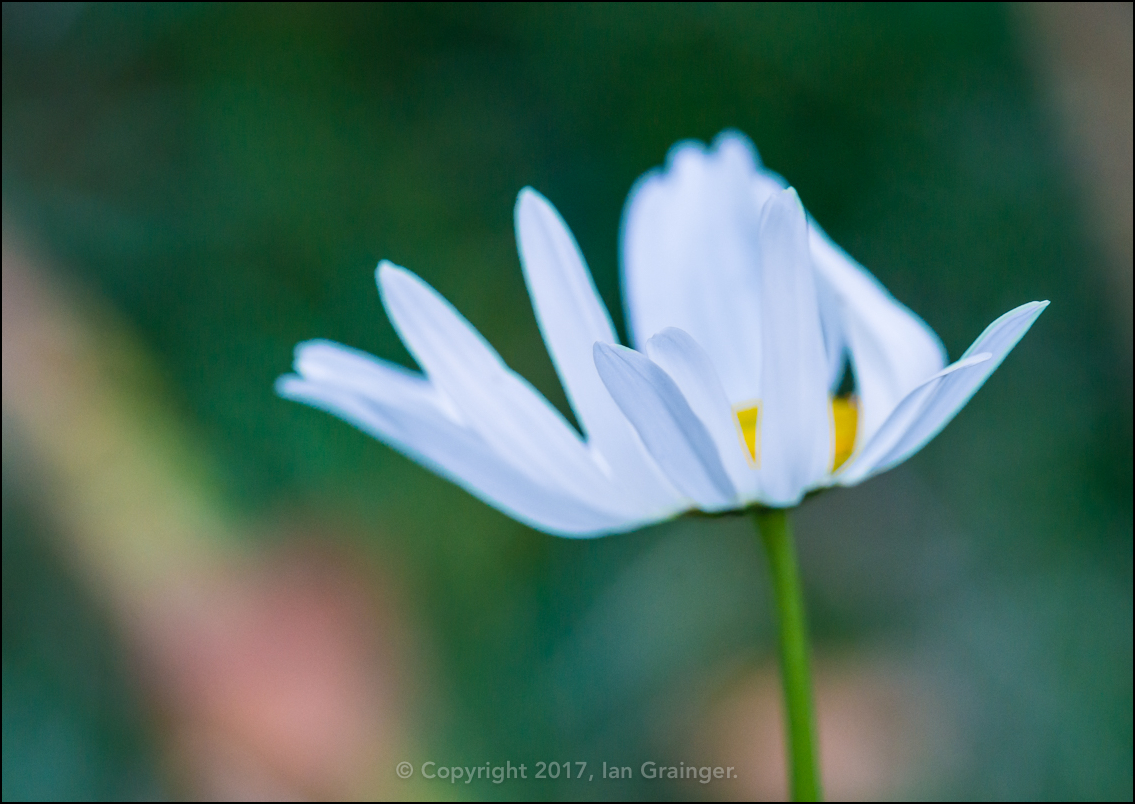 Beckoning Oxeye - November 2017
...and the Oxeye Daisies (Leucanthemum vulgare) - although I've commented on that many times already this year! Maybe they'll keep on going all year long?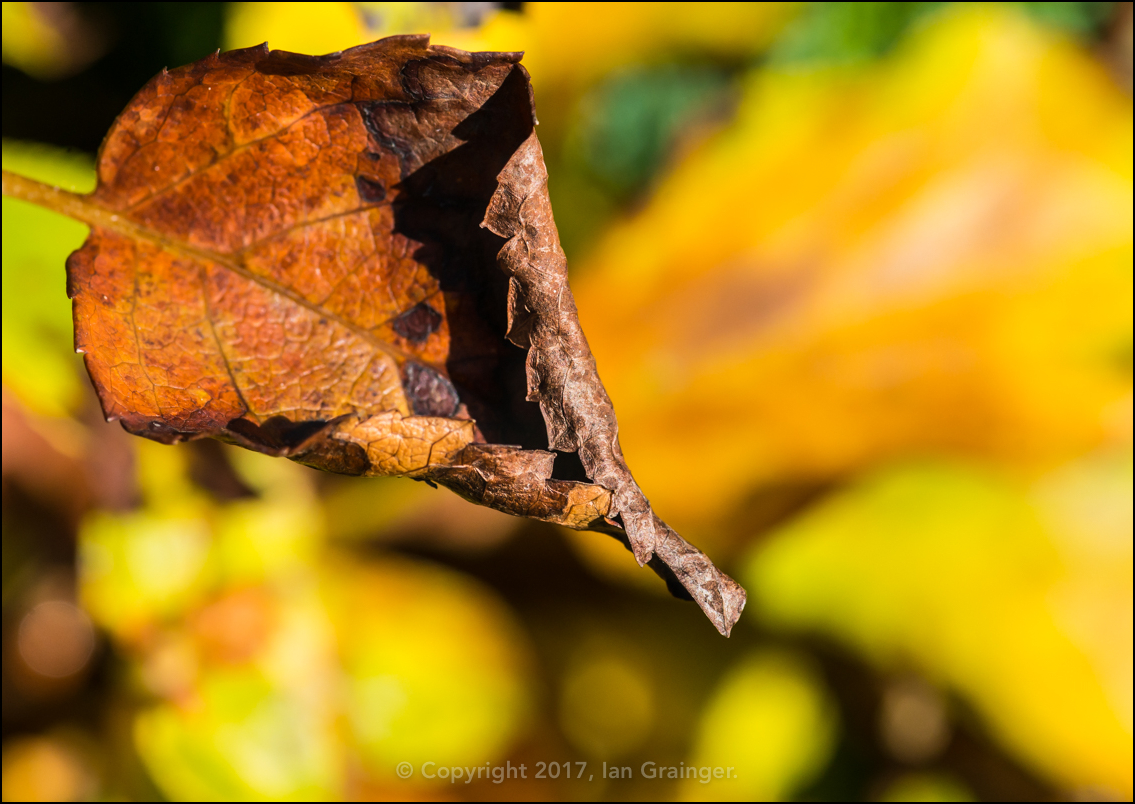 Leafy Elephant - November 2017
While I was looking for interesting subjects to shoot, this crispy leaf caught my eye. I thought it looked like an elephant's head! What do you think?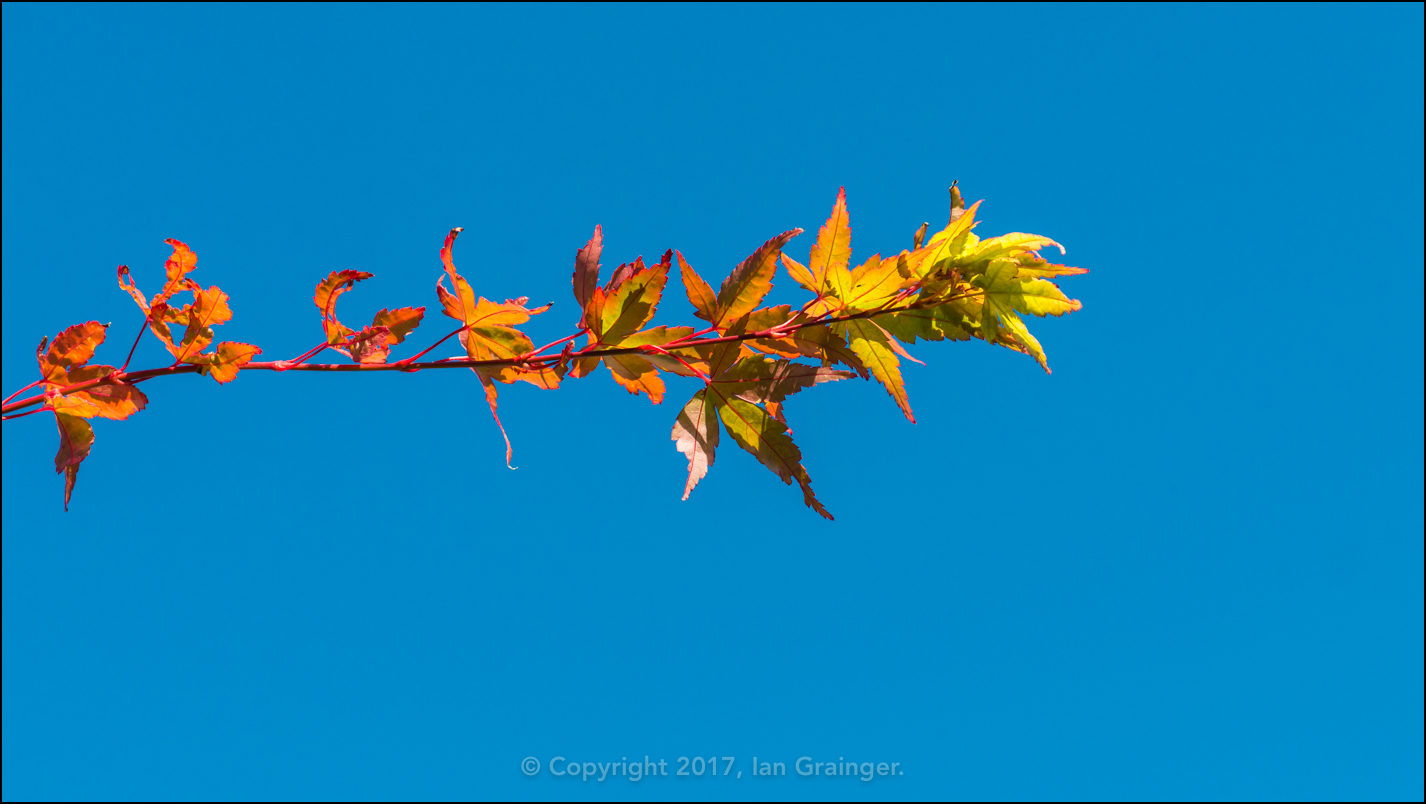 Turning - November 2017
It was only a couple of weeks ago that I wrote about some of the Acer palmatum leaves hanging onto their Summer colour, but the time has now come for them to put on their Autumn coat.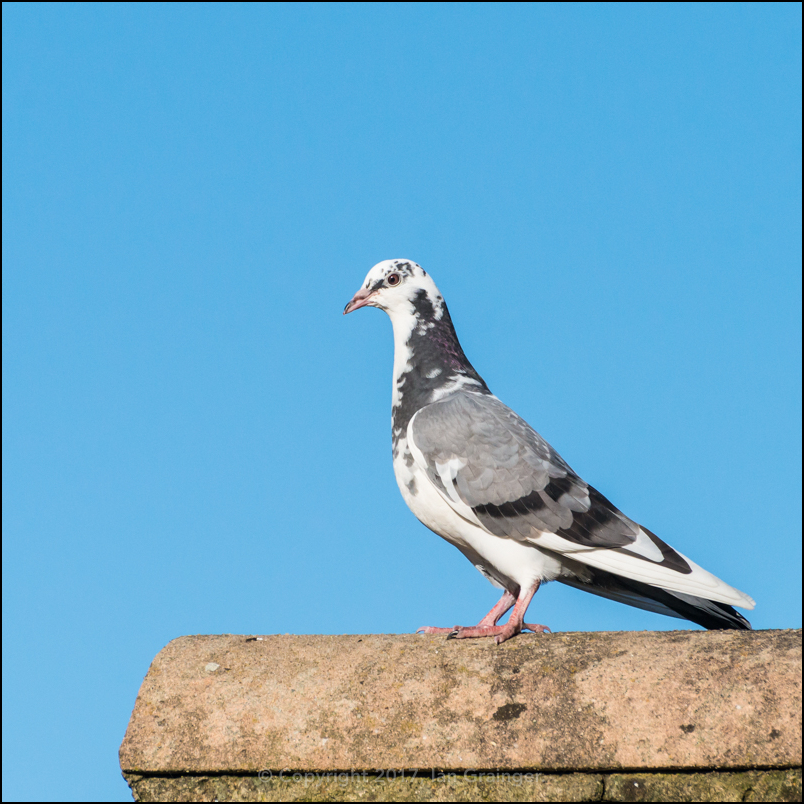 Fine Feral - November 2017
Recently, I've been accompanied on my weekly photo shoot by a flock of Feral Pigeons (Columba livia). However, this week I had only one follower - this rather fine looking fellow.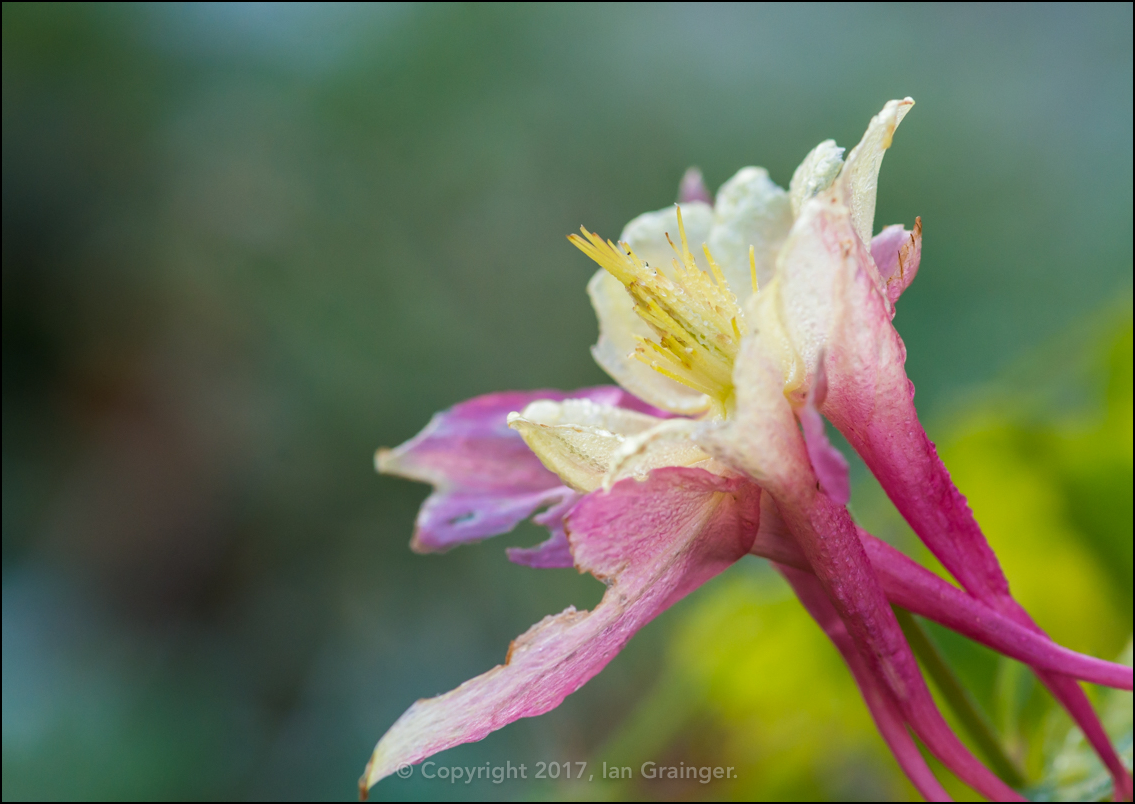 Late Aquilegia - November 2017
I've been rather neglecting my own garden this year, and haven't posted too many of my own plants since Spring. This week a few pretties caught my eye though, this colourful Aquilegia (Aquilegia vulgaris) being one of them.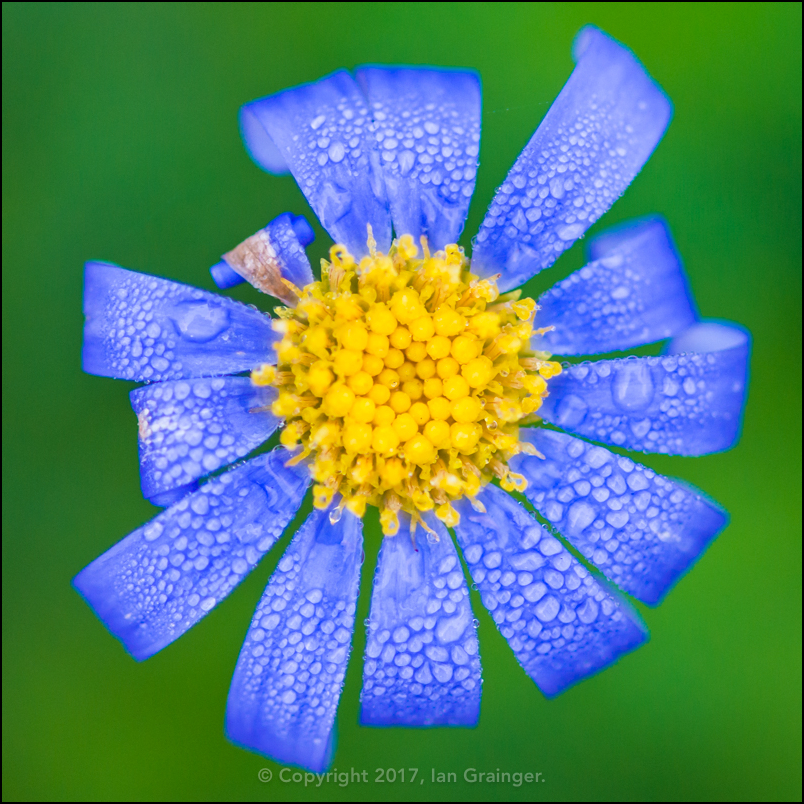 Felicia - November 2017
I also liked the look of this small blue Felicia bloom...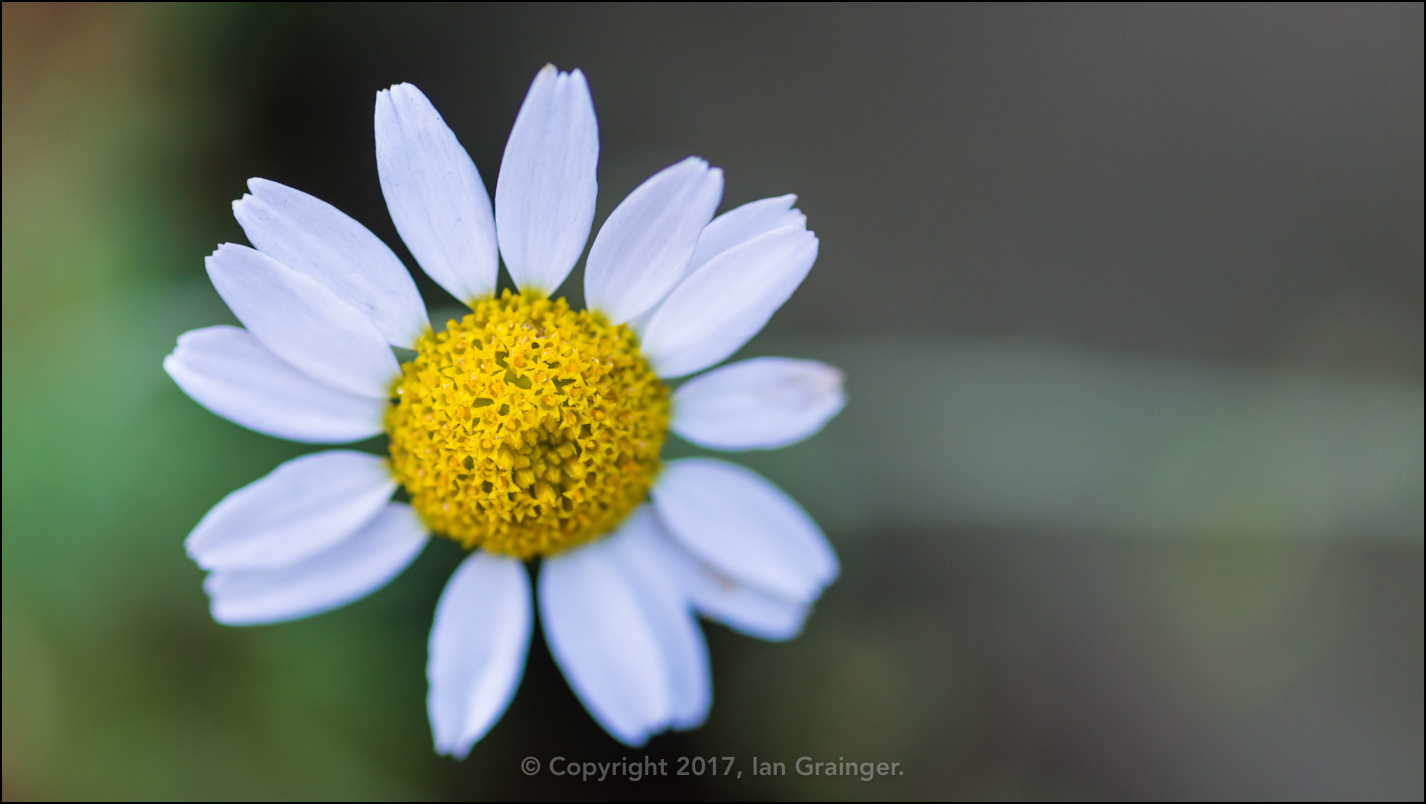 Corn Chamomile - November 2017
...and this daisy-like Corn Chamomile (Anthemis arvensis) bloom.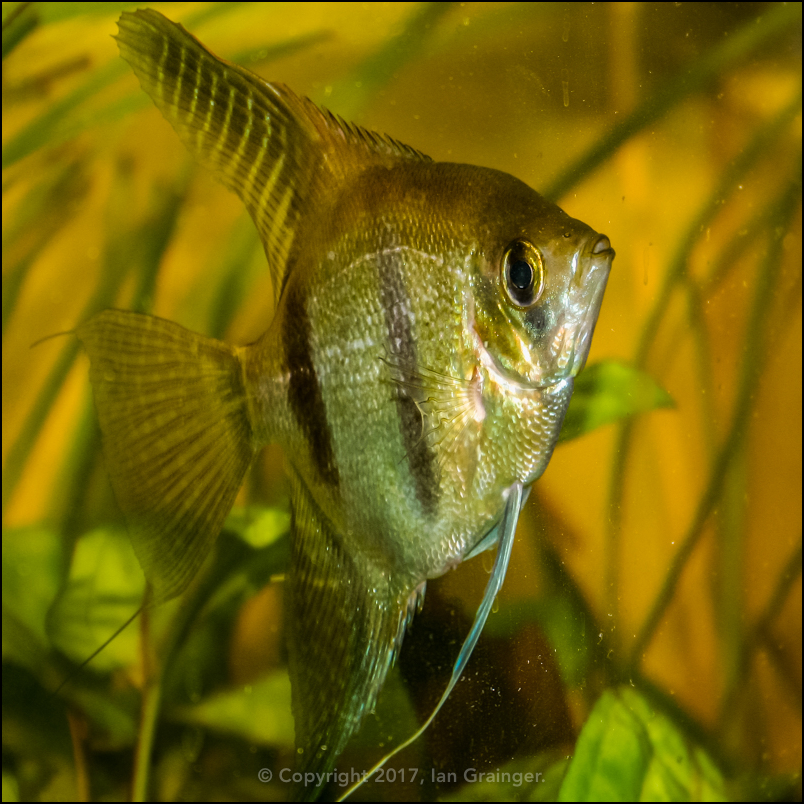 Angelfish - March 2004
Finally, I haven't had much time for fishy photography this week, so I thought I'd post something from my wet pet archives. This is one of the Angelfish (Pterophyllum scalare) I kept during my first stint of fish keeping many years ago. I can't believe how dirty the glass is in this shot, as I'm quite fastidious about how clean I keep it nowadays!
So, this week I chose Pyracantha Berries as my Image of the Week, mostly because I don't think the berries will be around for much longer once the hoard of Blackbirds realise they'll make an excellent meal...