Early Damsel - April 2018
This week my Sunday photo shoot in dad's garden took place during a Springtime heatwave. The skies were blue and temperatures had soared into the mid twenty degrees centigrade range.
This meant that we finally had some insect activity. However, I was still very surprised to see my first Large Red Damselfly (Pyrrhosoma nymphula) of the year.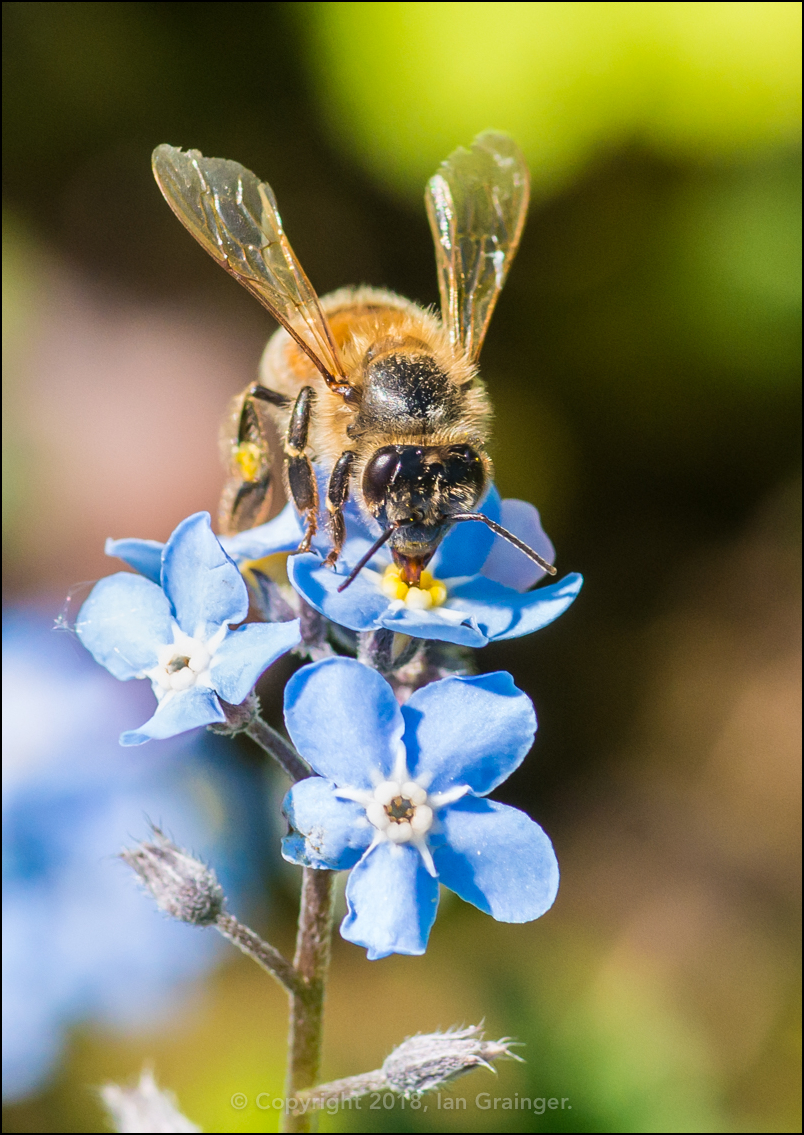 Honey Bee - April 2018
I was less surprised to see the Honey Bees (Apis) buzzing around, collecting pollen from the Forget-me-nots (Myosotis)...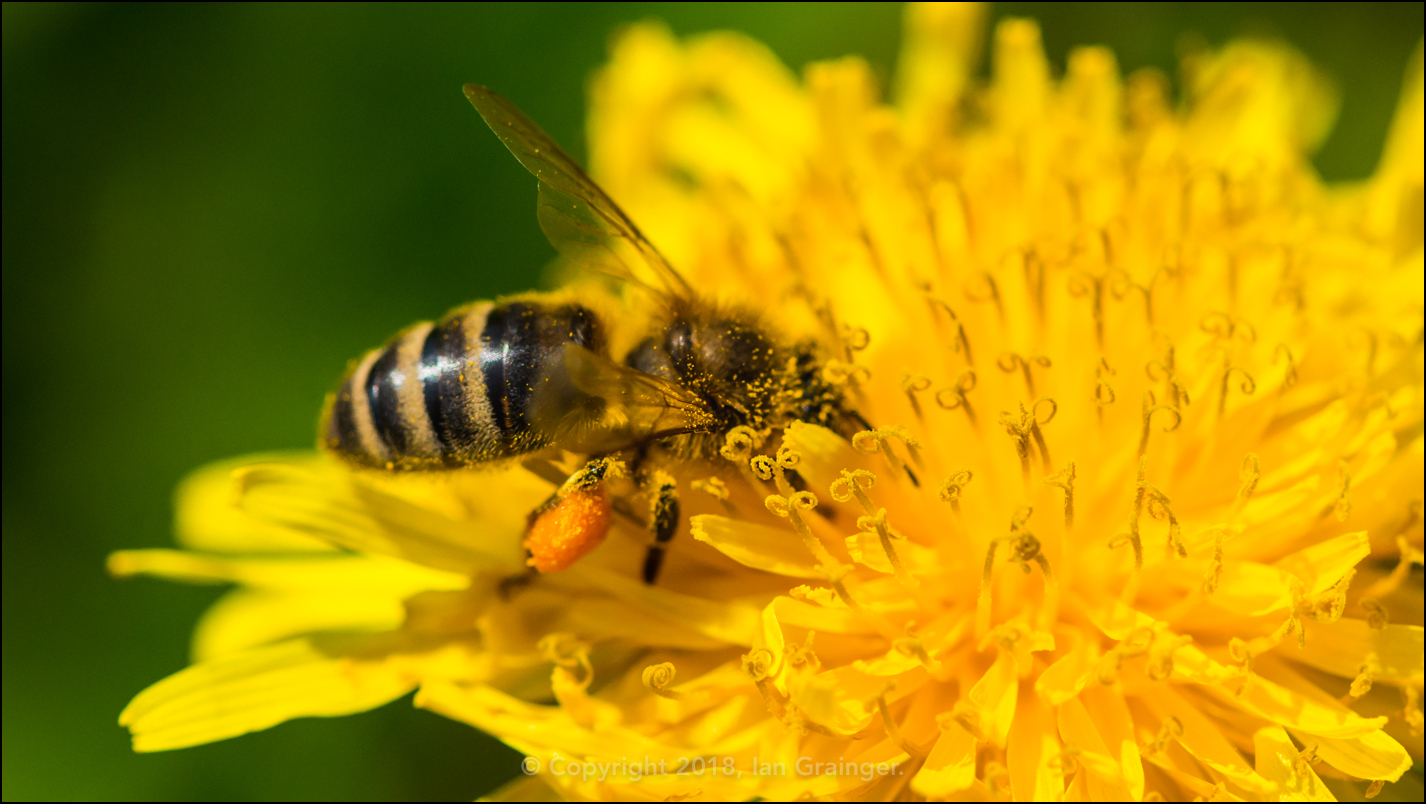 Rummaging About - April 2018
...and getting stuck into the Dandelions (Taraxacum)!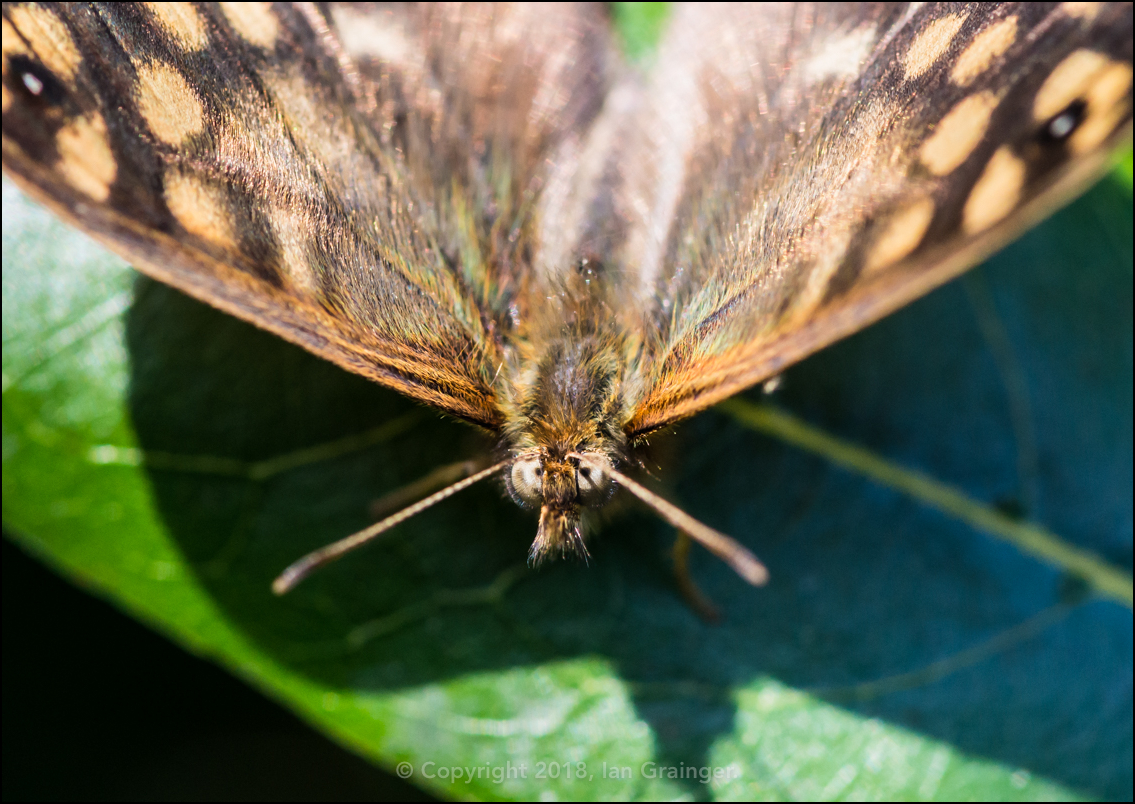 Speckled Wood Stare - April 2018
There were also an abundance of Speckled Wood (Pararge aegeria) butterflies flitting around the garden.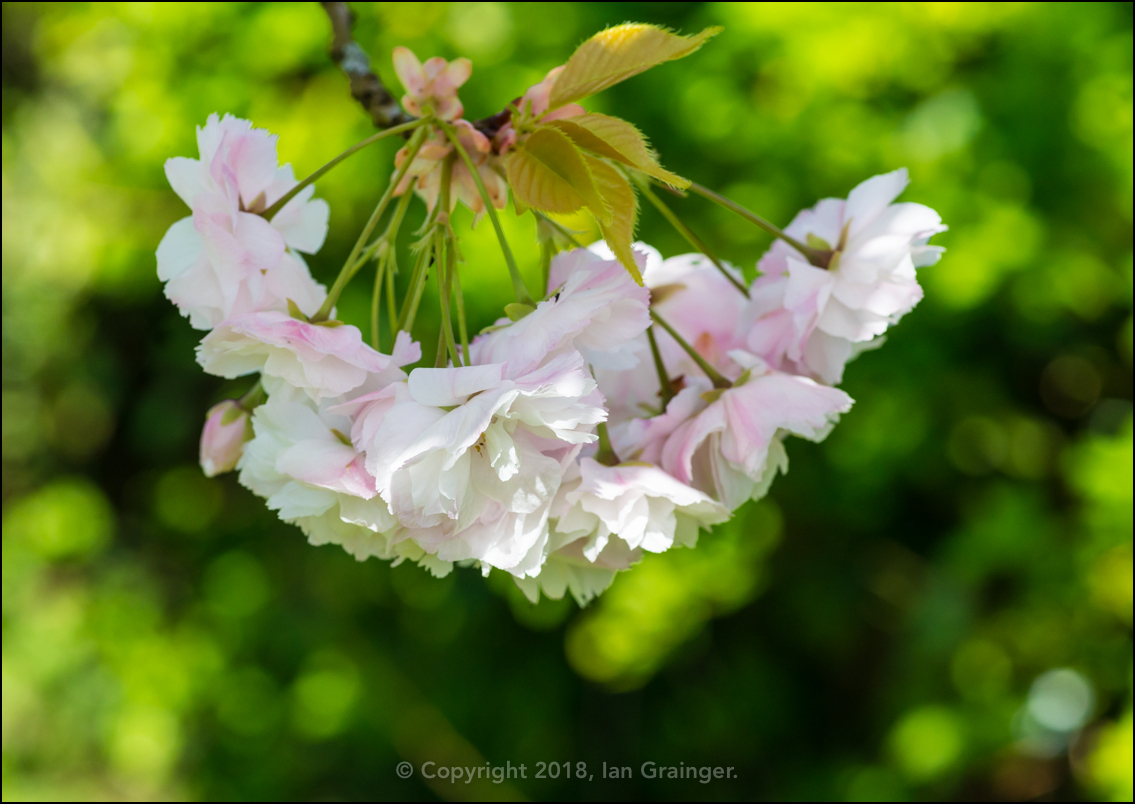 Cherry Tree Blossom - April 2018
The gorgeous weather had also encouraged a host of blossom bearing trees and bushes to burst into bloom, like this flowering Cherry Tree (Prunus)...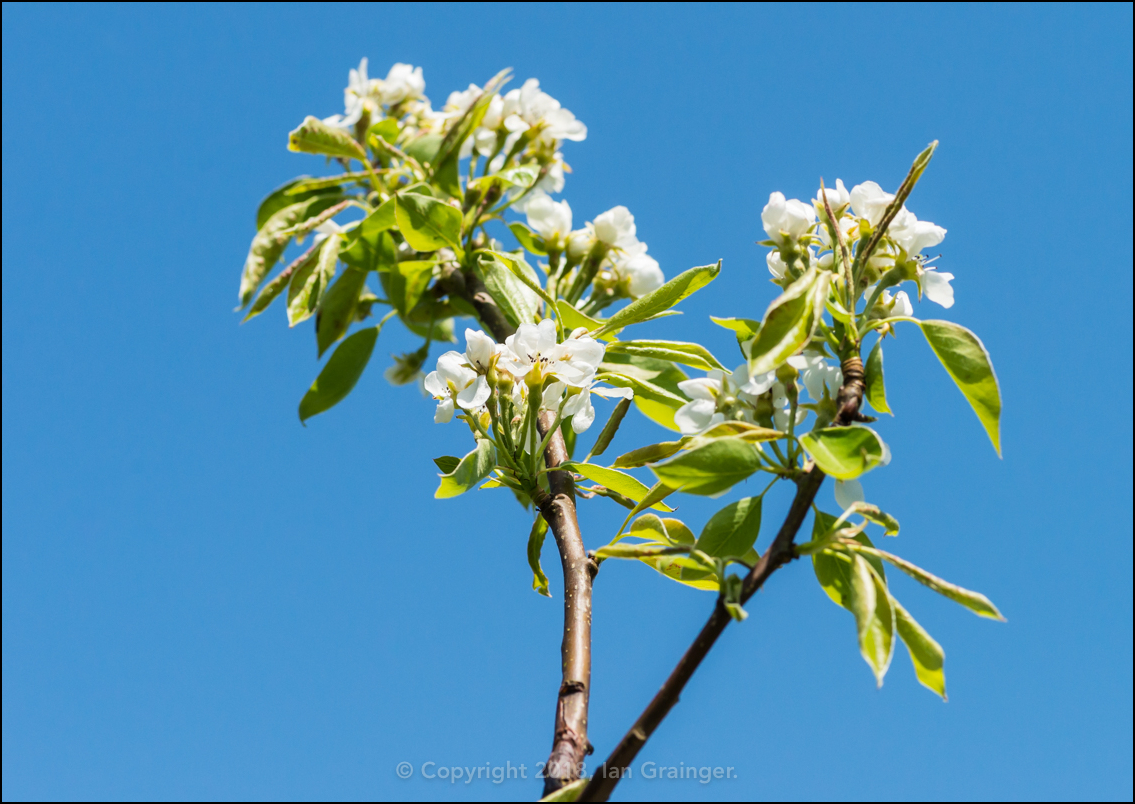 Pear Tree Blossom - April 2018
...this Pear Tree (Pyrus)...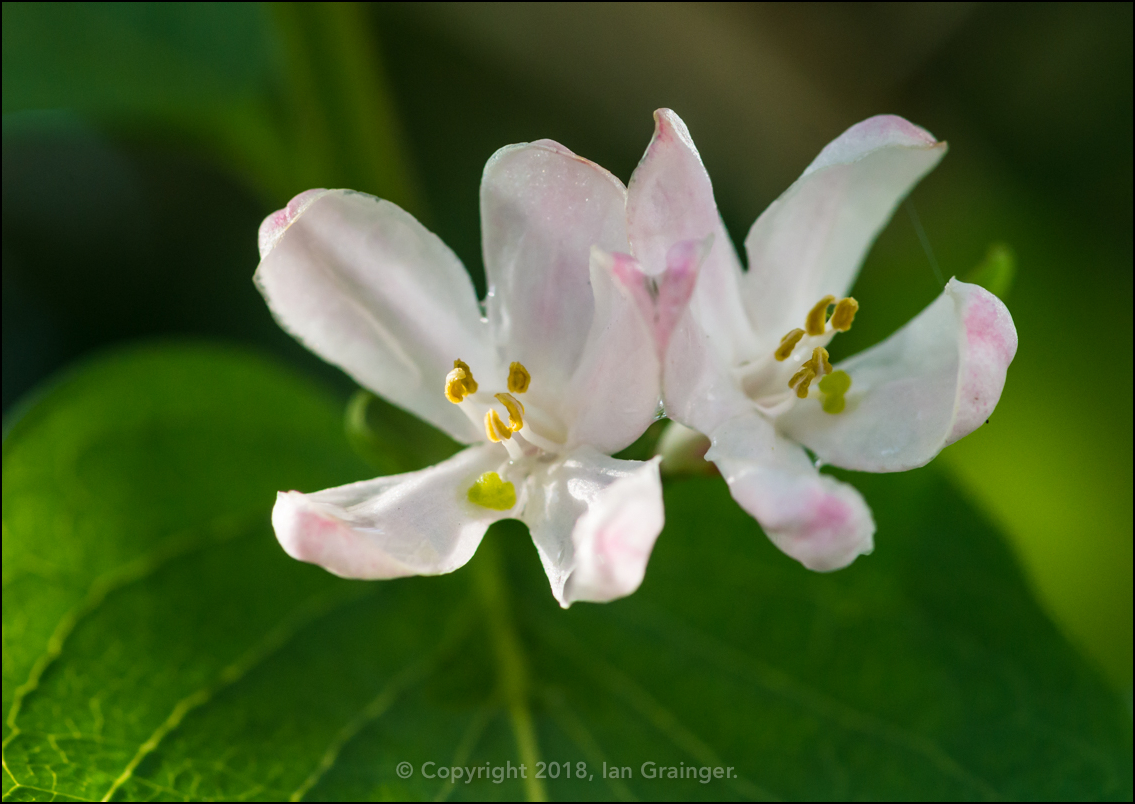 Tartarian Honeysuckle Blossom - April 2018
...and the Tartarian Honeysuckle (Lonicera tatarica) bush.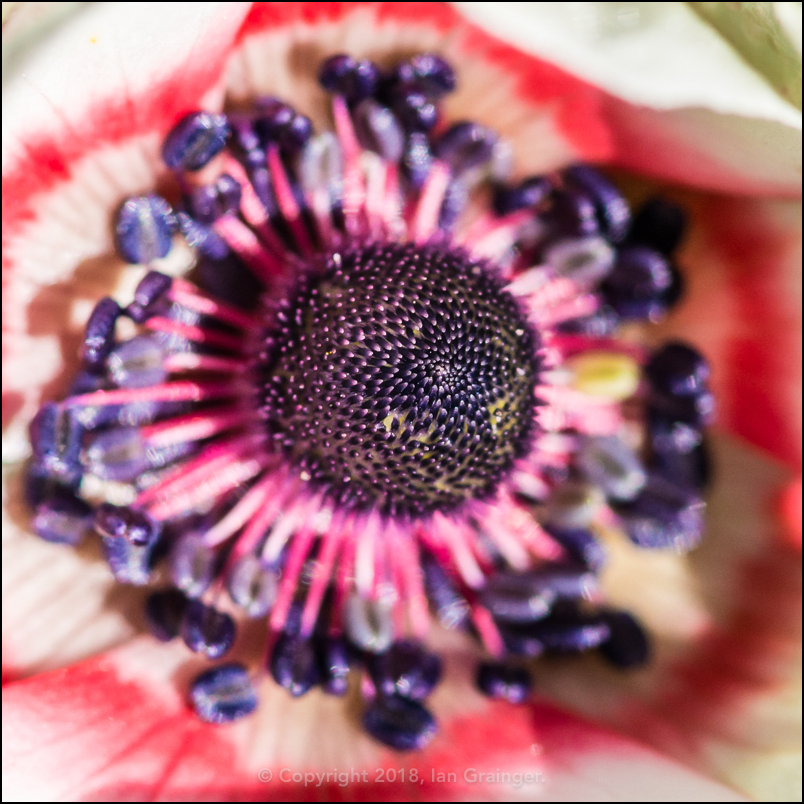 Anemone Inside - April 2018
Other new flowers to the garden included this Anemone De Caen...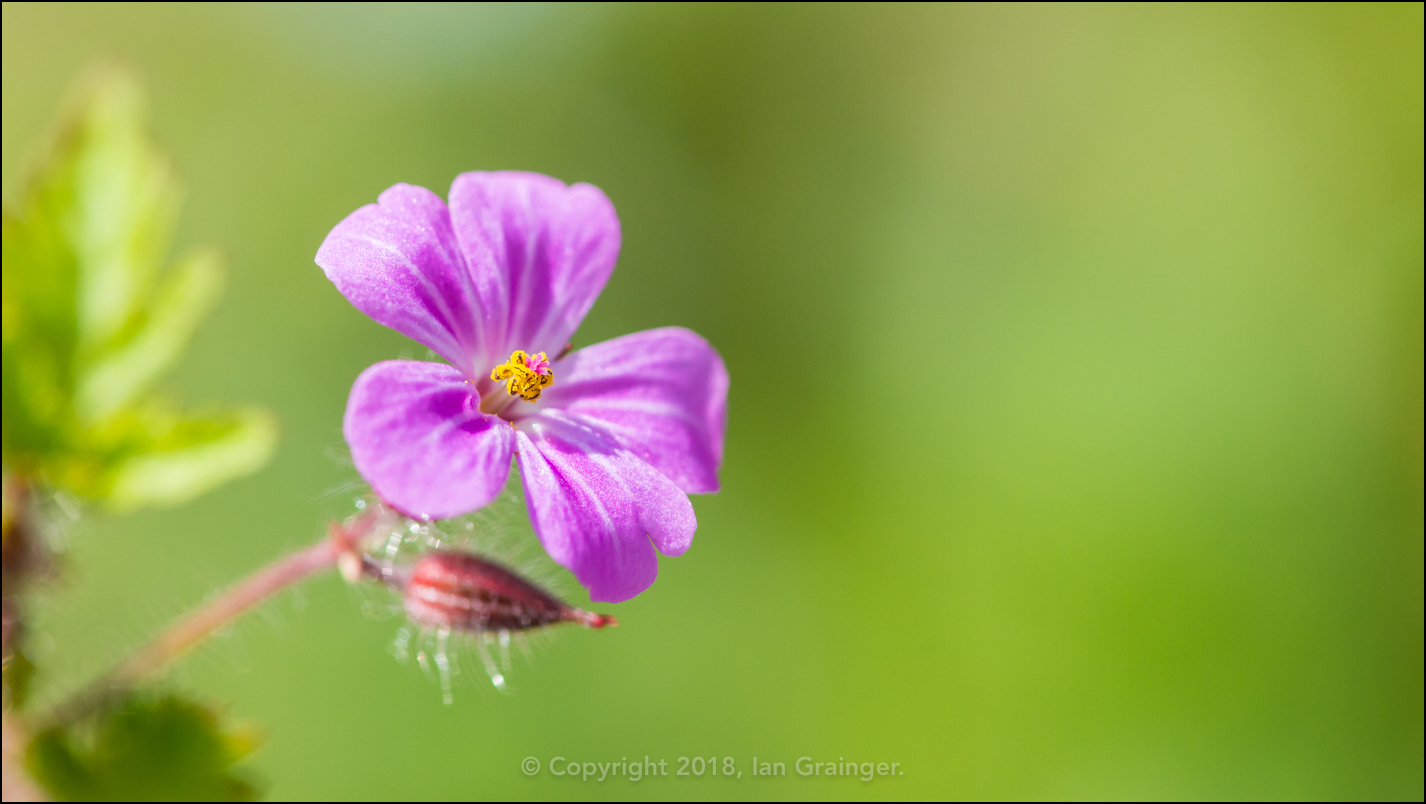 Herb Robert - April 2018
...and this pretty Herb Robert (Geranium robertianum), which I like, but many consider a weed.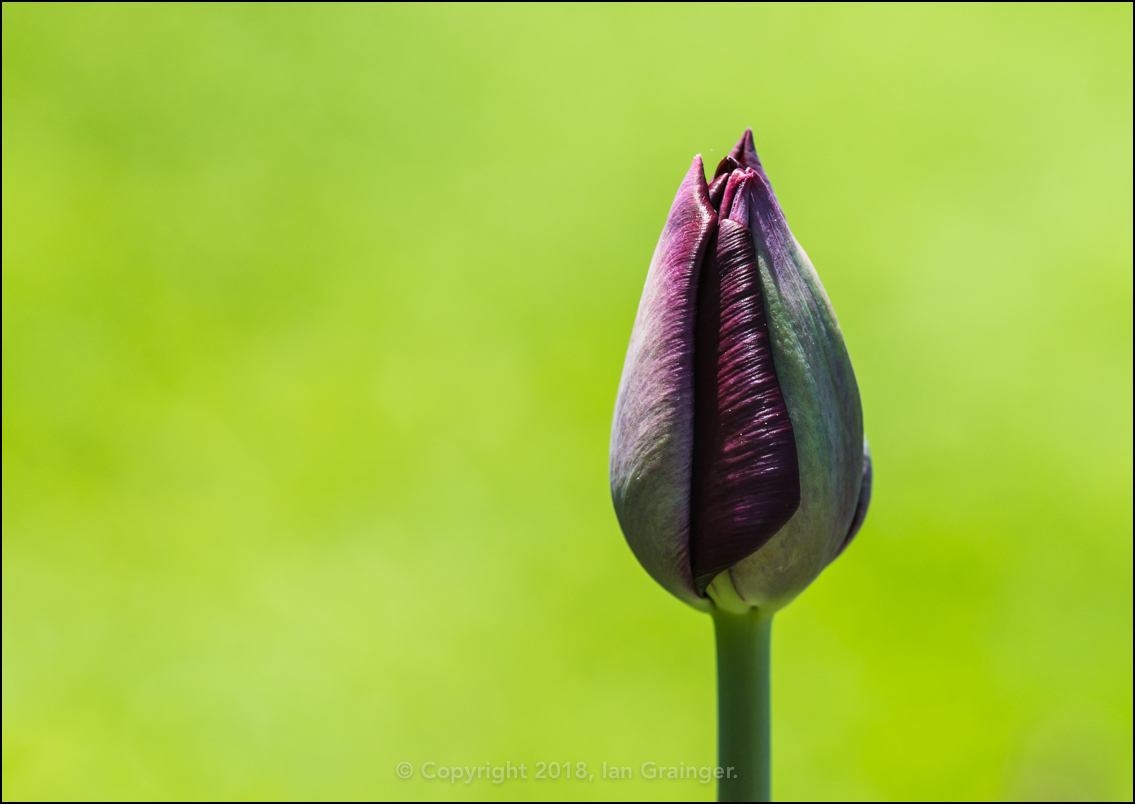 Queen of the Night - April 2018
There was finally a Tulip (Tulipa) 'Queen of the Night' bloom looking like it was going to come in the right colour - instead of pink! However, the flower bud was tiny, so it wasn't going to make much of an impact.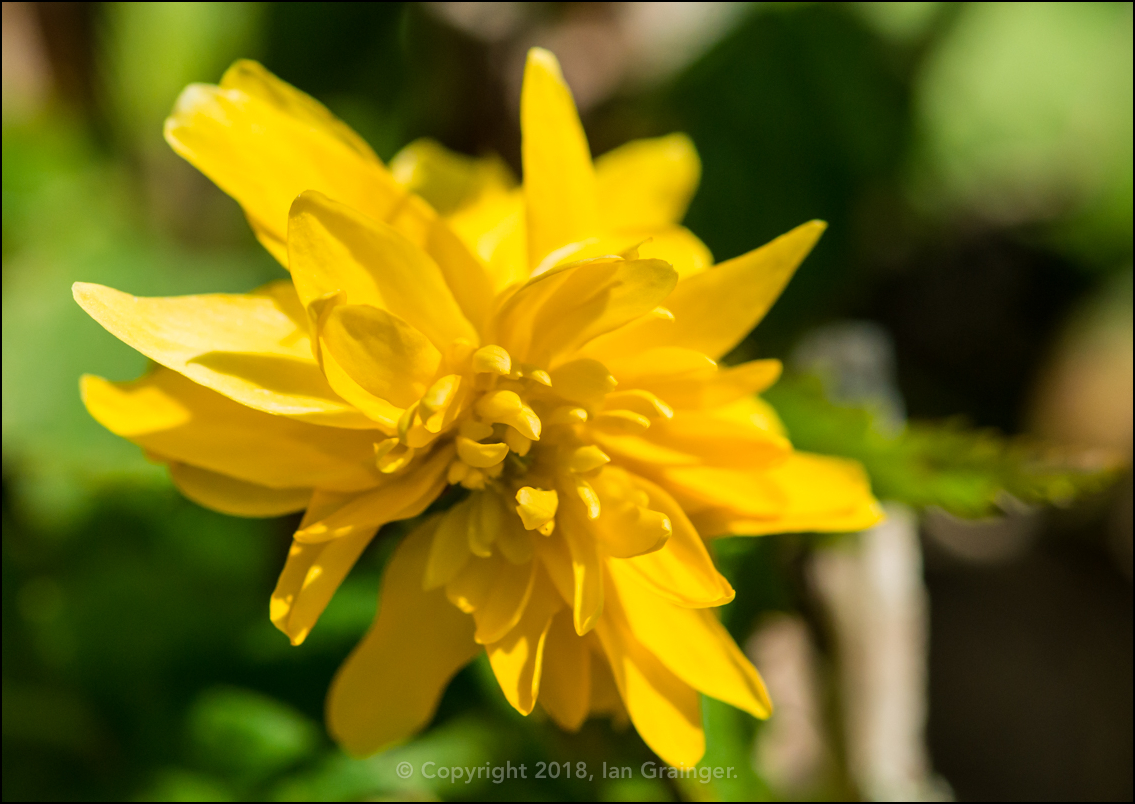 Kerria - April 2018
The Kerria (Kerria japonica) bush continued to produce lots of its pom-pom like blooms...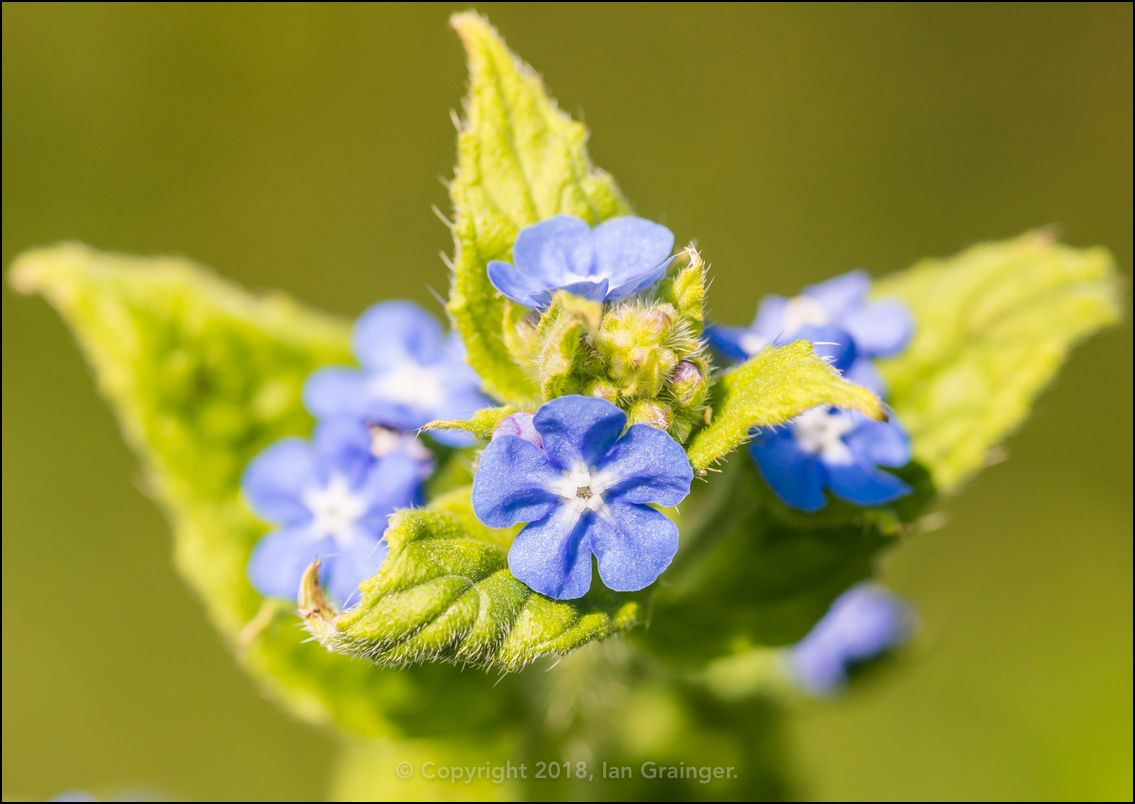 Green Alkanet - April 2018
...and the Green Alkanet (Pentaglottis sempervirens) marched on, with some lovely dark blue blooms.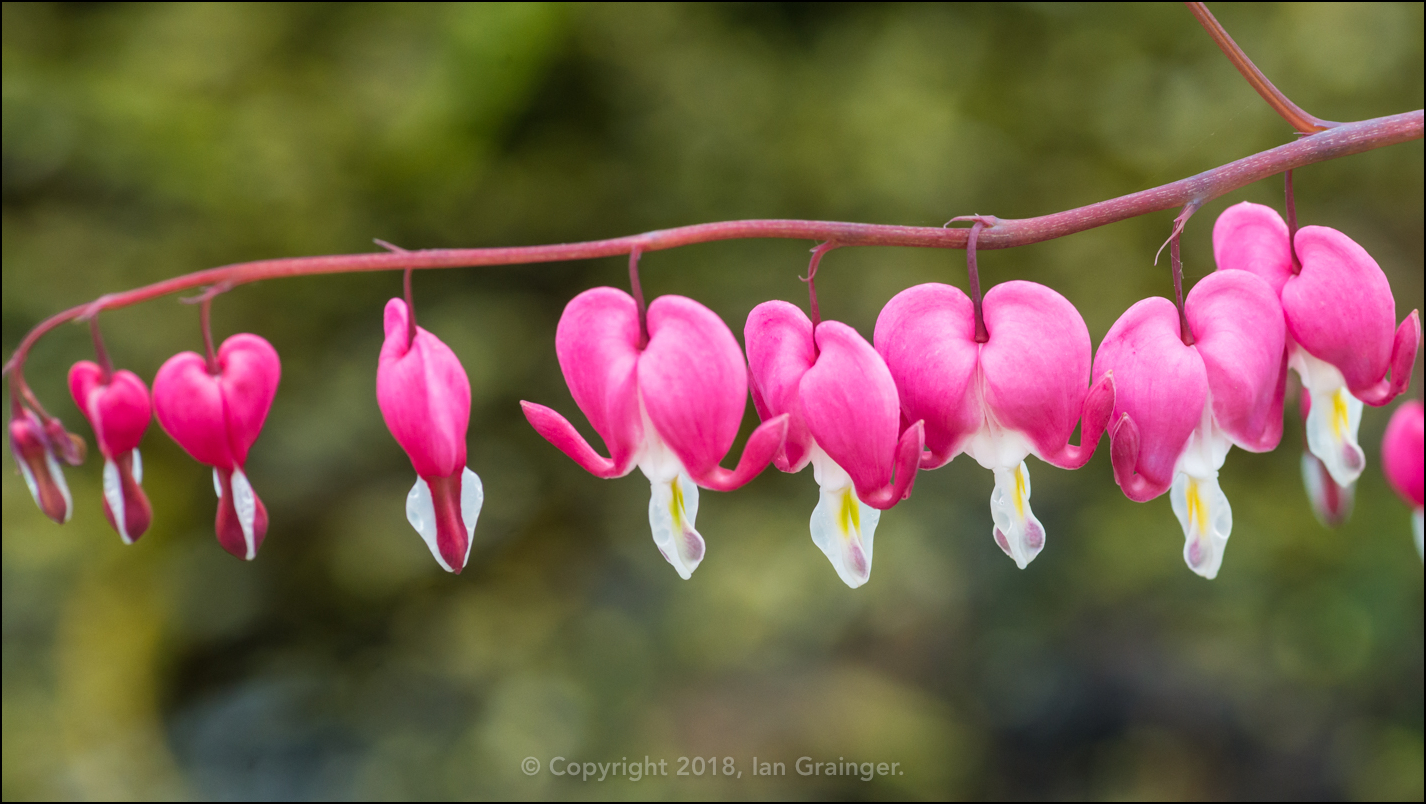 Heart String - April 2018
Over in my own garden, the Bleeding Heart (Dicentra) had put on so much growth it was almost unbelievable, taking only about three weeks to grow large enough to bear five or six branches full of it lovely flowers.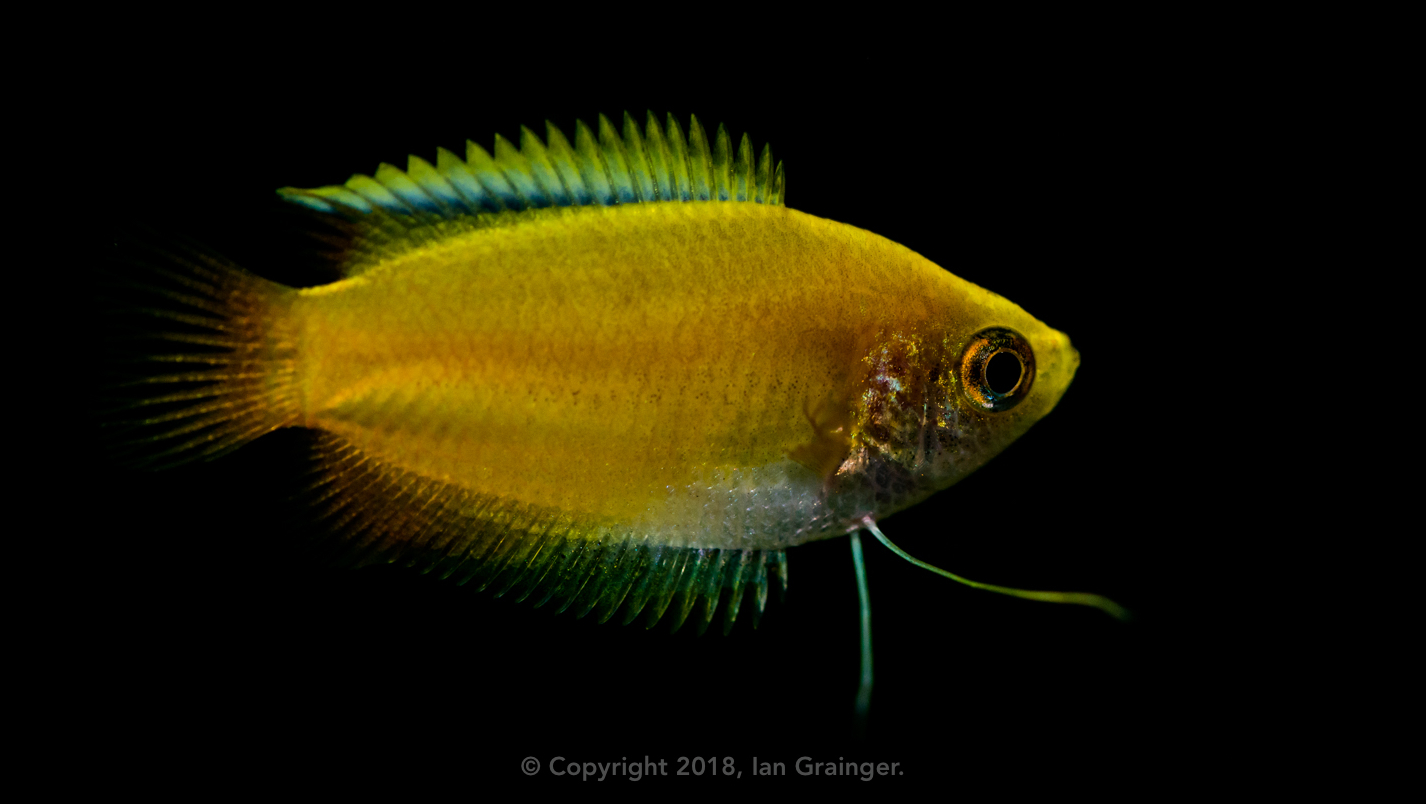 Gold Honey Gourami - April 2018
Finally, onto my fishy friends. This week I'm introducing one of a trio of new Gold Honey Gourami (Trichogaster chuna) that I've recently introduced into one of my tanks. This guy's only a couple of centimetres in length, and still a very young fish. They only grow to about 5cm, so he's less than half his adult size at the moment. I'm not sure about that green dorsal fin! I think it's reflecting colour from the tank light - or I've done something drastically wrong during processing the image!!
So, this week I went with Early Damsel as my Image of the Week, simply because I was excited to see the return of the insects, and especially the Damselflies...