Daisy Cauldron - April 2018
It wasn't the nicest of mornings for my photo shoot in dad's garden this week, but at least it wasn't too dark. It had been raining, but it had thankfully stopped by the time I got outside.
My first find of the morning was this pretty little Lawn Daisy (Bellis perennis), which I thought looked just as lovely as any cultivated flower could look.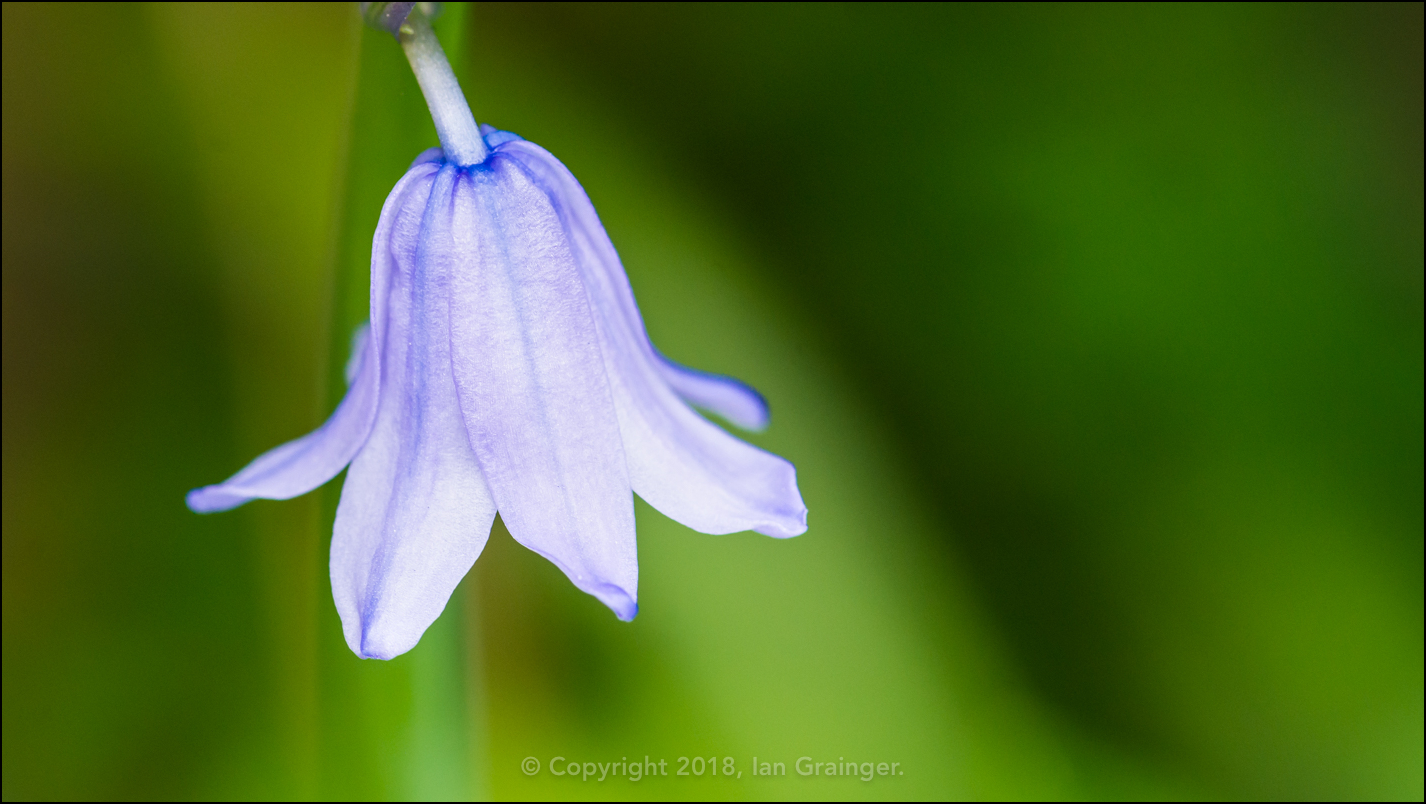 Hanging Bell - April 2018
Next up was a bit of a surprise to me - a Spanish Bluebell (Hyacinthoides hispanica). With most things in the garden running about a month behind last year, I wasn't expecting to see these quite so early.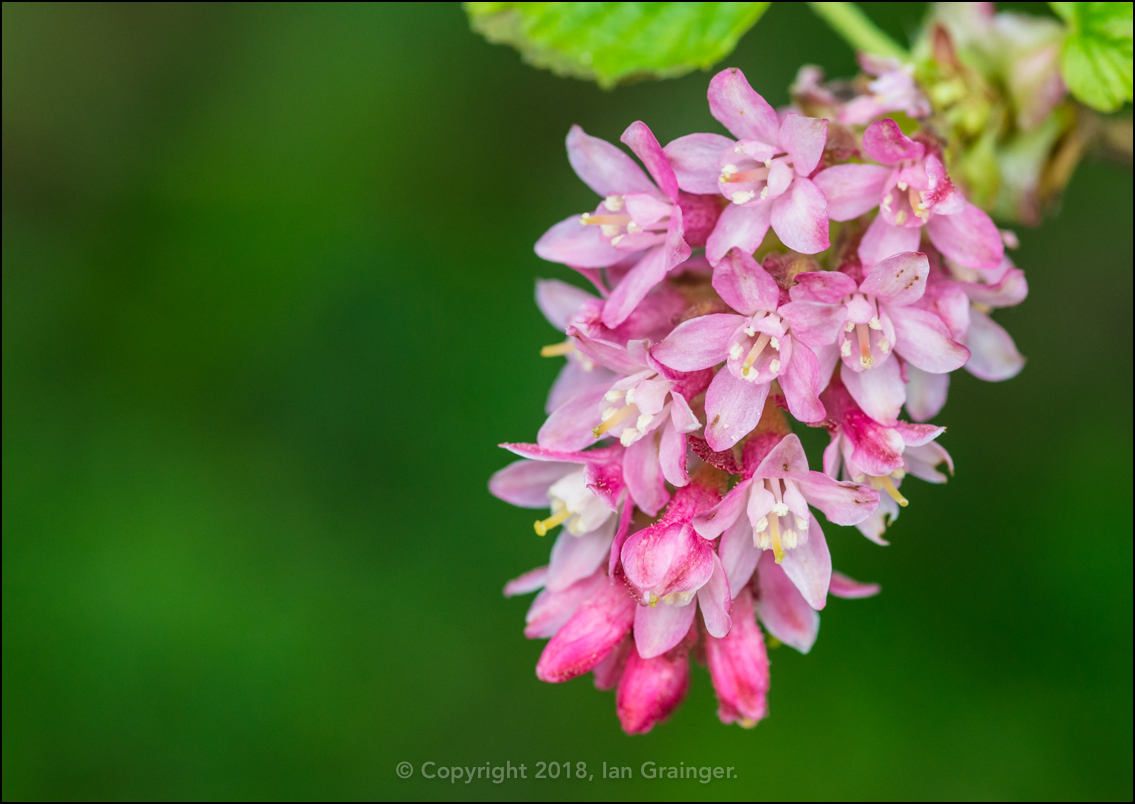 Pink Currants - April 2018
The Flowering Currant (Ribes sanguineum) flower buds of the last two weeks had been encouraged to open by some midweek sunshine, and were looking gorgeous.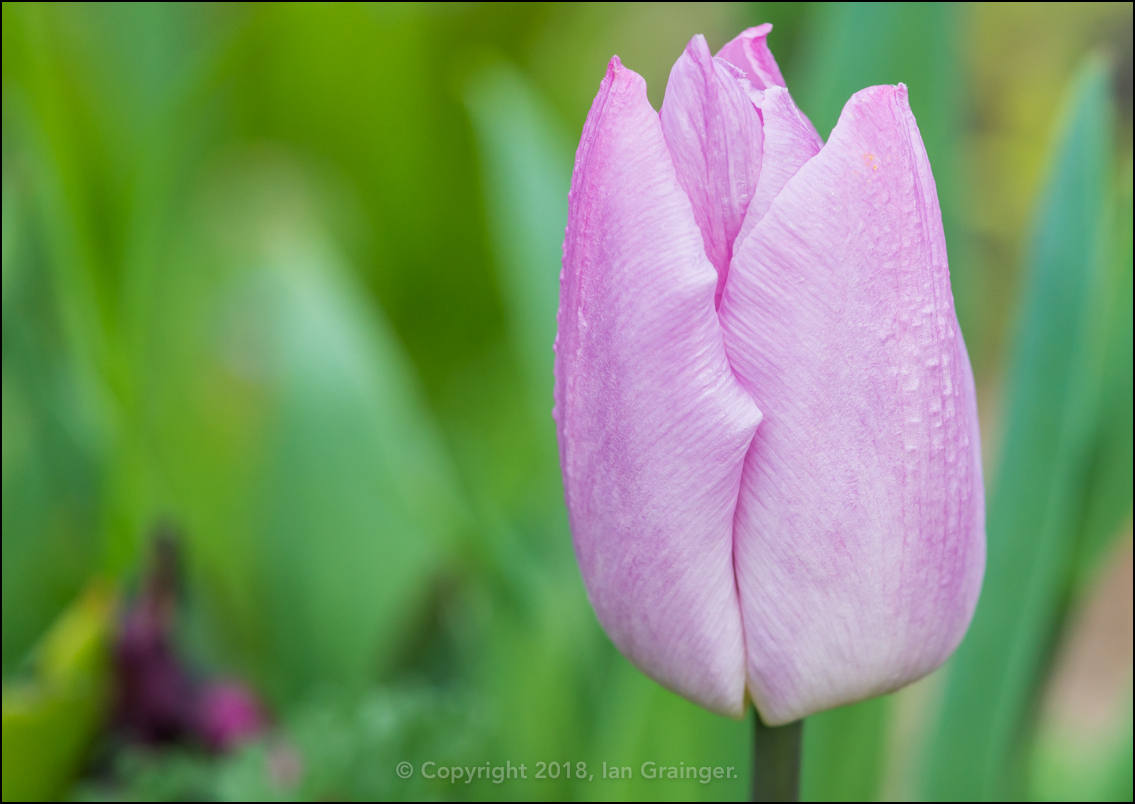 Pink Queen - April 2018
However, the Tulip (Tulipa) 'Queen of the Night' flowers were still looking decidedly off colour, and should have looked more like the colour of the Hyacinth (Hyacinthus orientalis) to the bottom left of the picture.
Daffodil Centre - April 2018
After a late start, the Daffodils (Narcissus) seemed to be fading fast, with only a few still hanging onto their flower heads.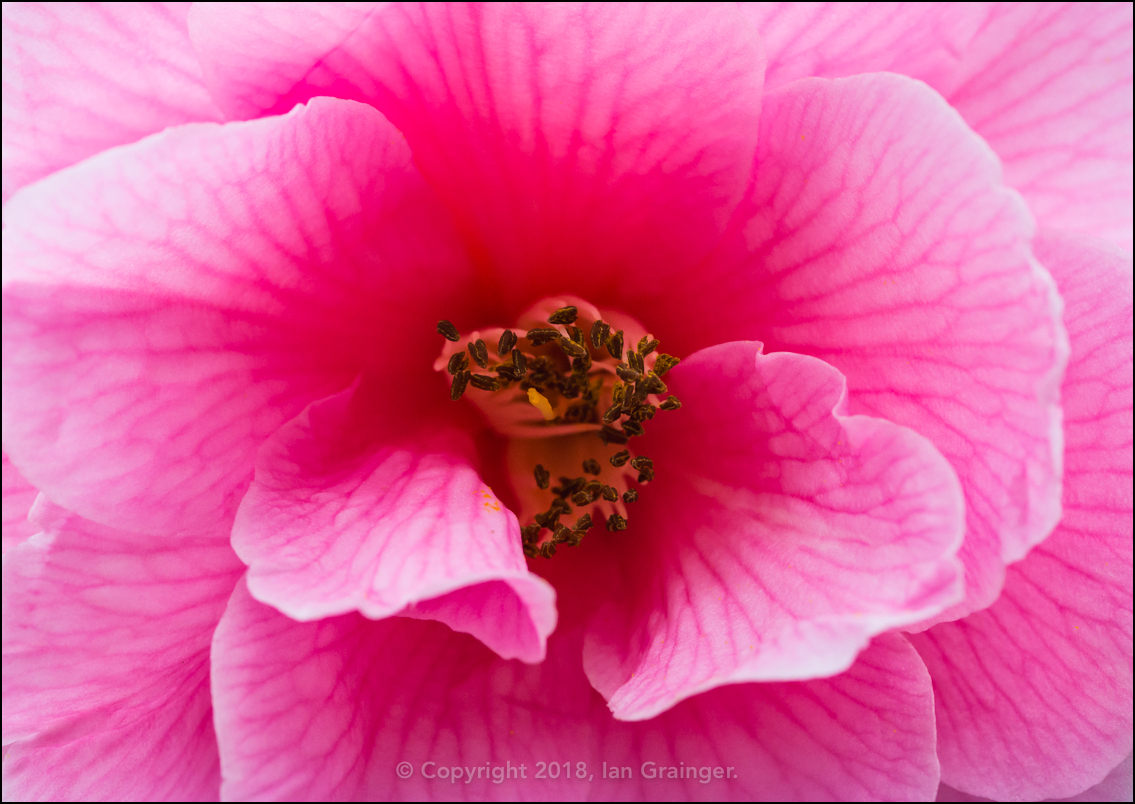 Camellia - April 2018
The Camellia bush was still defiant though, and the blooms just kept on coming.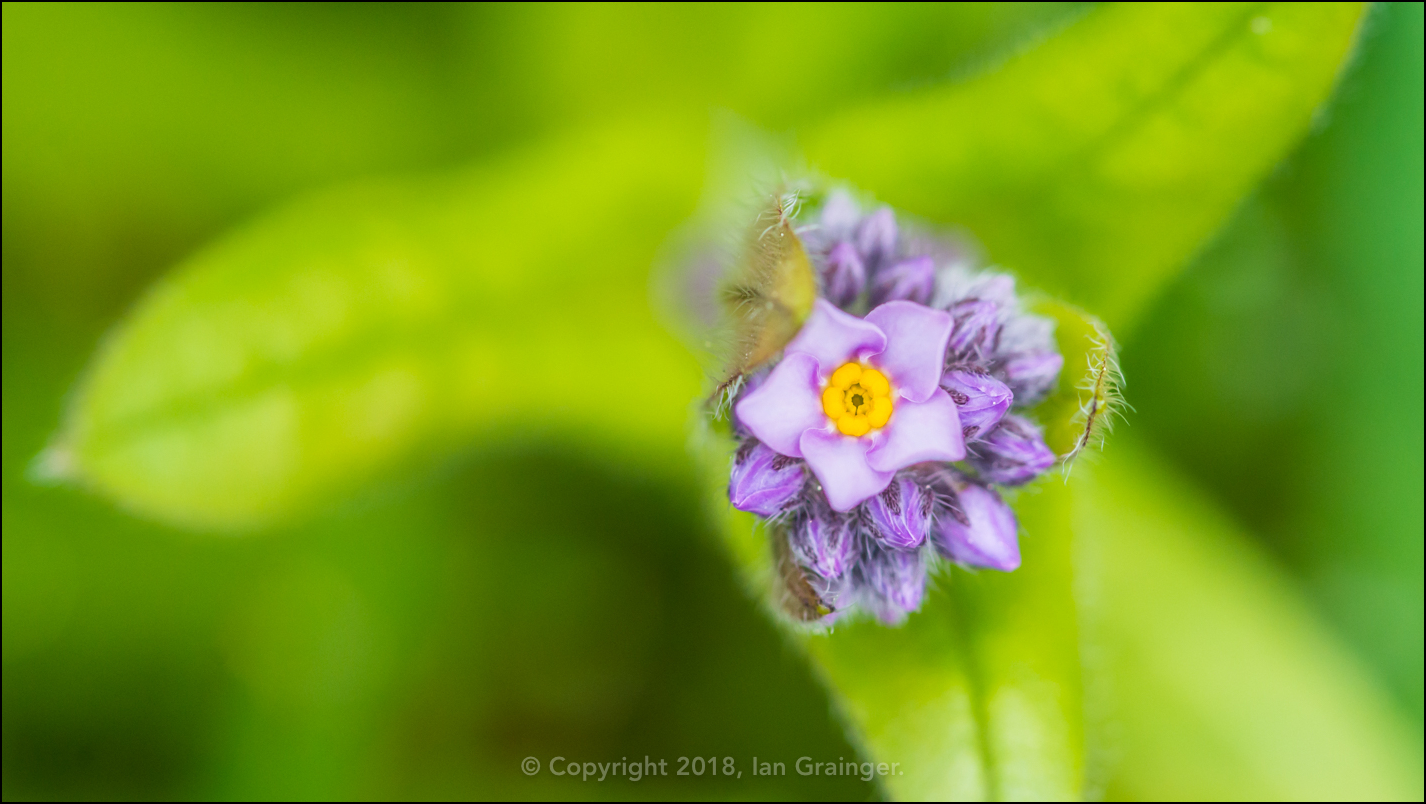 First Arrival - April 2018
The Forget-me-not (Myosotis) blooms continued apace, with this colourful one arriving well ahead of the pack of buds below it.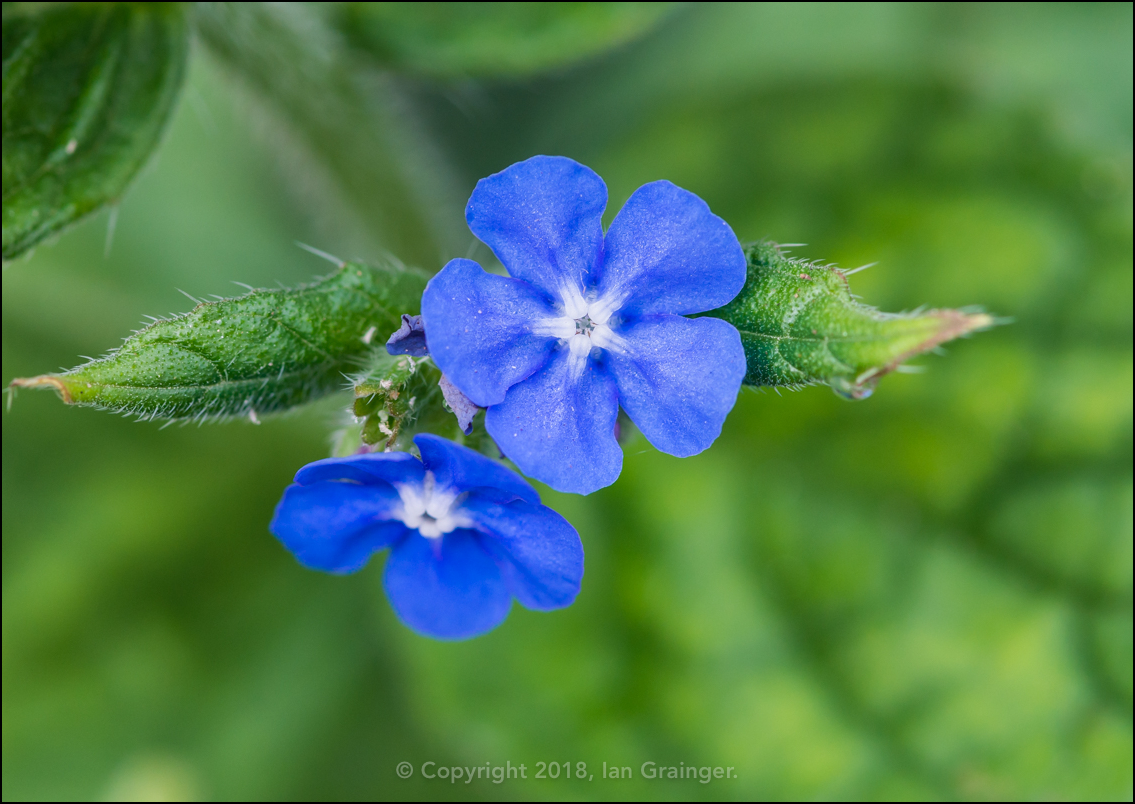 Alkanet Blues - April 2018
The Green Alkanet (Pentaglottis sempervirens) also continued to produce some very pretty dark blue blooms.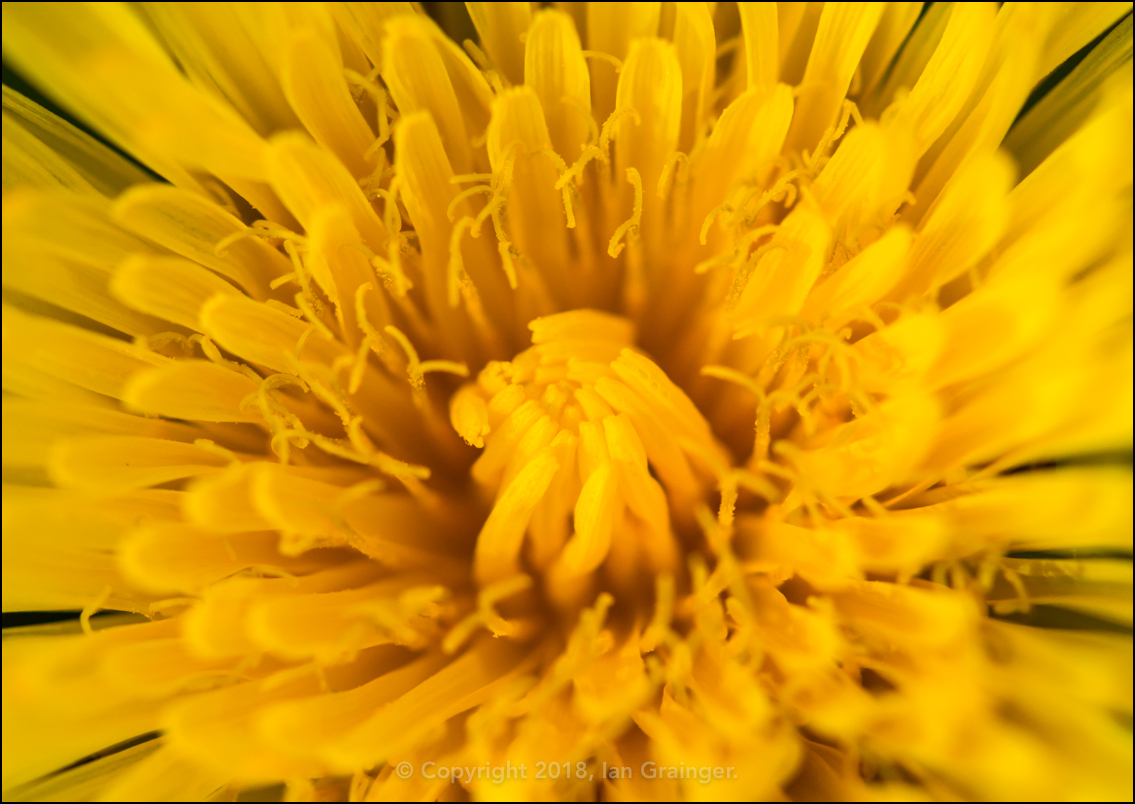 Dandelion Centre - April 2018
Obviously, not everyone welcomes a Dandelion (Taraxacum) to their garden, but at this time of year they can be vital for our insect population, especially our Bees, as they're one of the only sources of pollen available.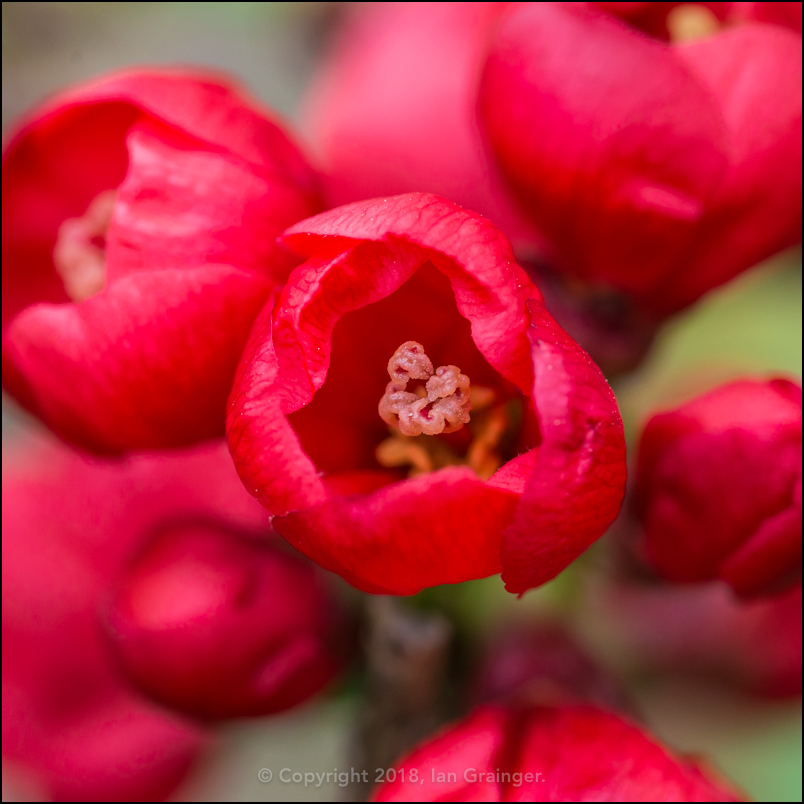 Quince Collection - April 2018
The red Flowering Quince (Chaenomeles) was now covered in buds and blooms, and was putting on a marvellous display. We would hopefully be in for a bumper crop of fruits this year.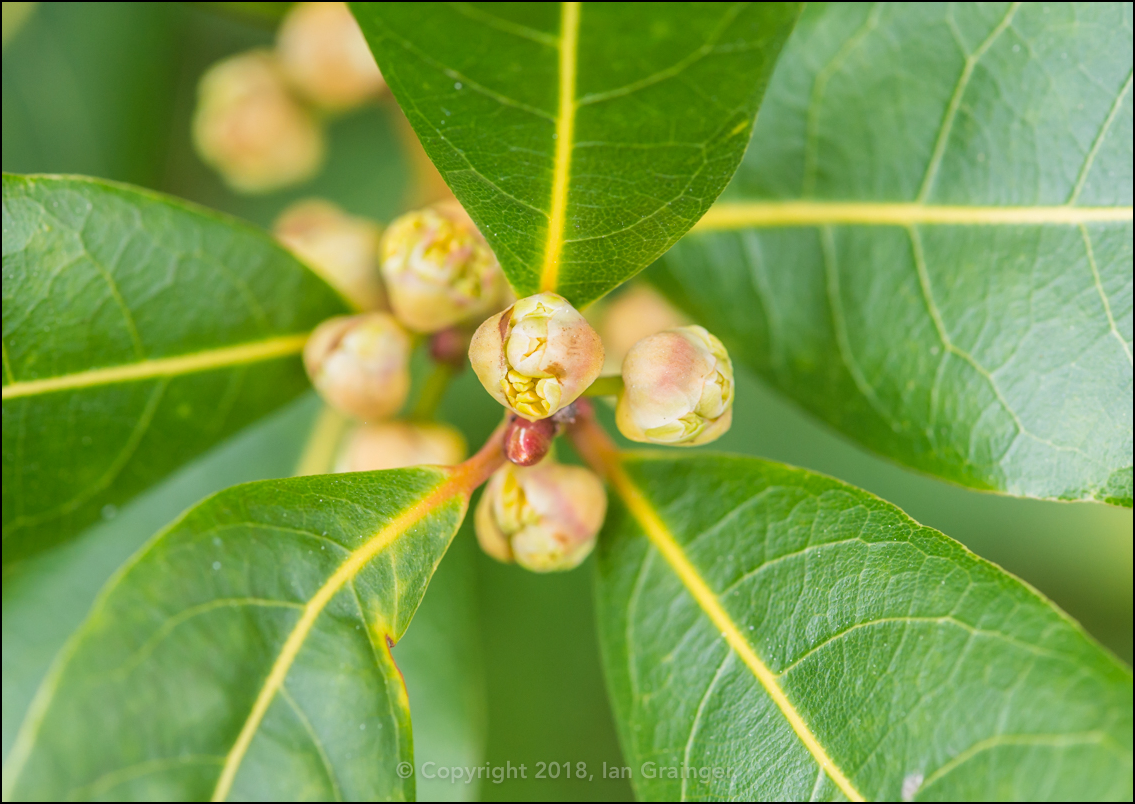 Bay Blossom - April 2018
The Bay Trees (Laurus nobilis) were showing off their tiny white blooms too, which would eventually turn into tasty black berries for the birds to enjoy.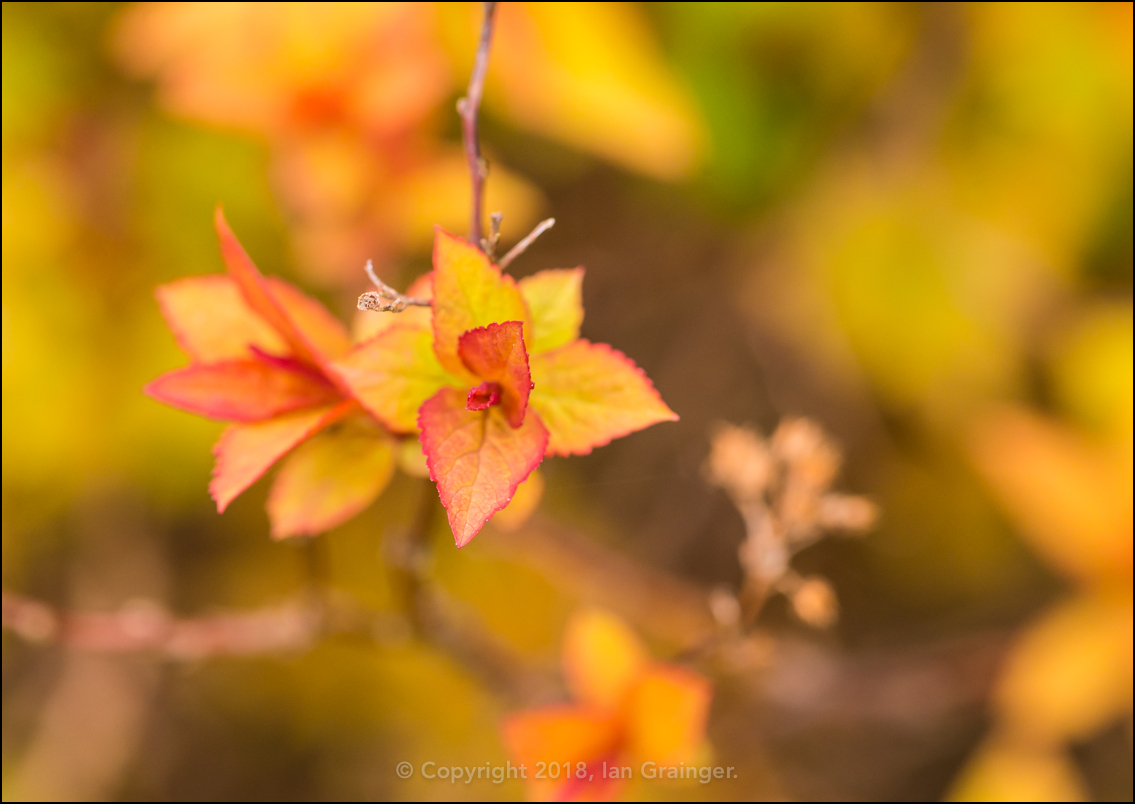 Carpet Colour - April 2018
It was quite easy to get caught up in how beautiful the spring flowers were looking, but many shrubs were also showing off their colourful foliage, like this Magic Carpet (Spiraea japonica) bush.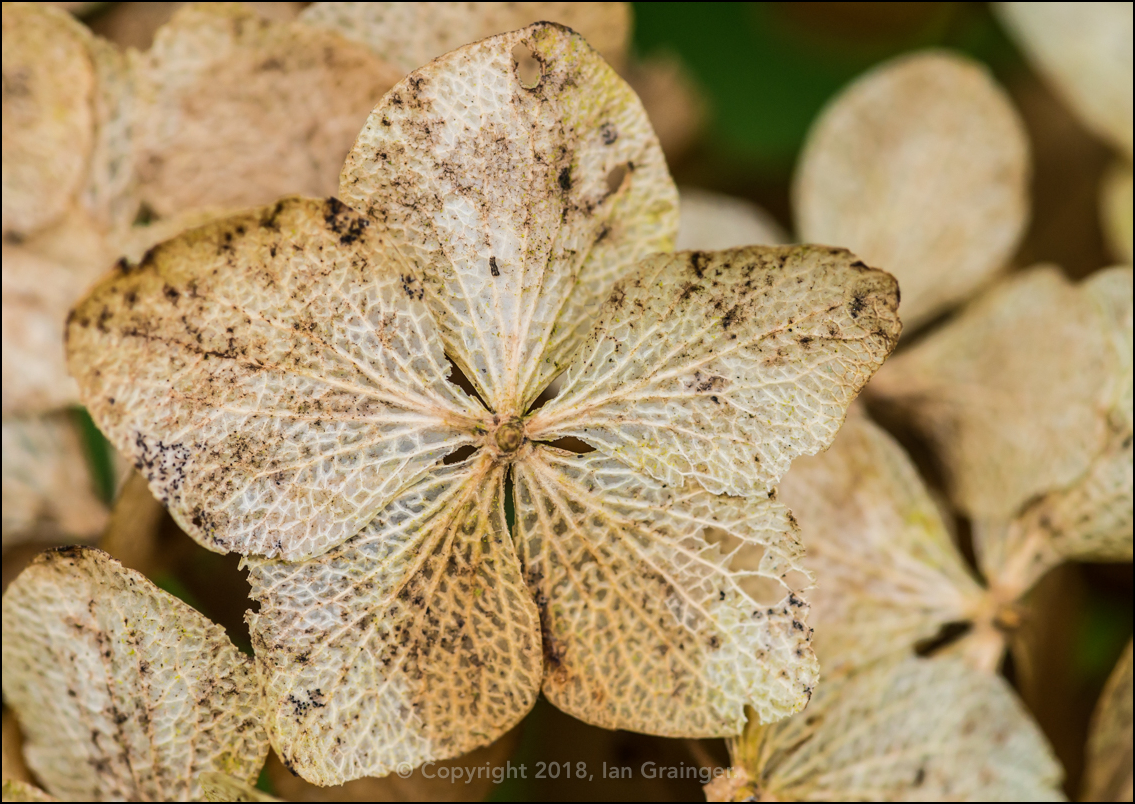 Decaying Beauty - April 2018
While most of the beauty in the garden was from new beginnings, some was from old friends. The Mophead Hydrangea (Hydrangea macrophylla) bush bracts were looking particularly pretty.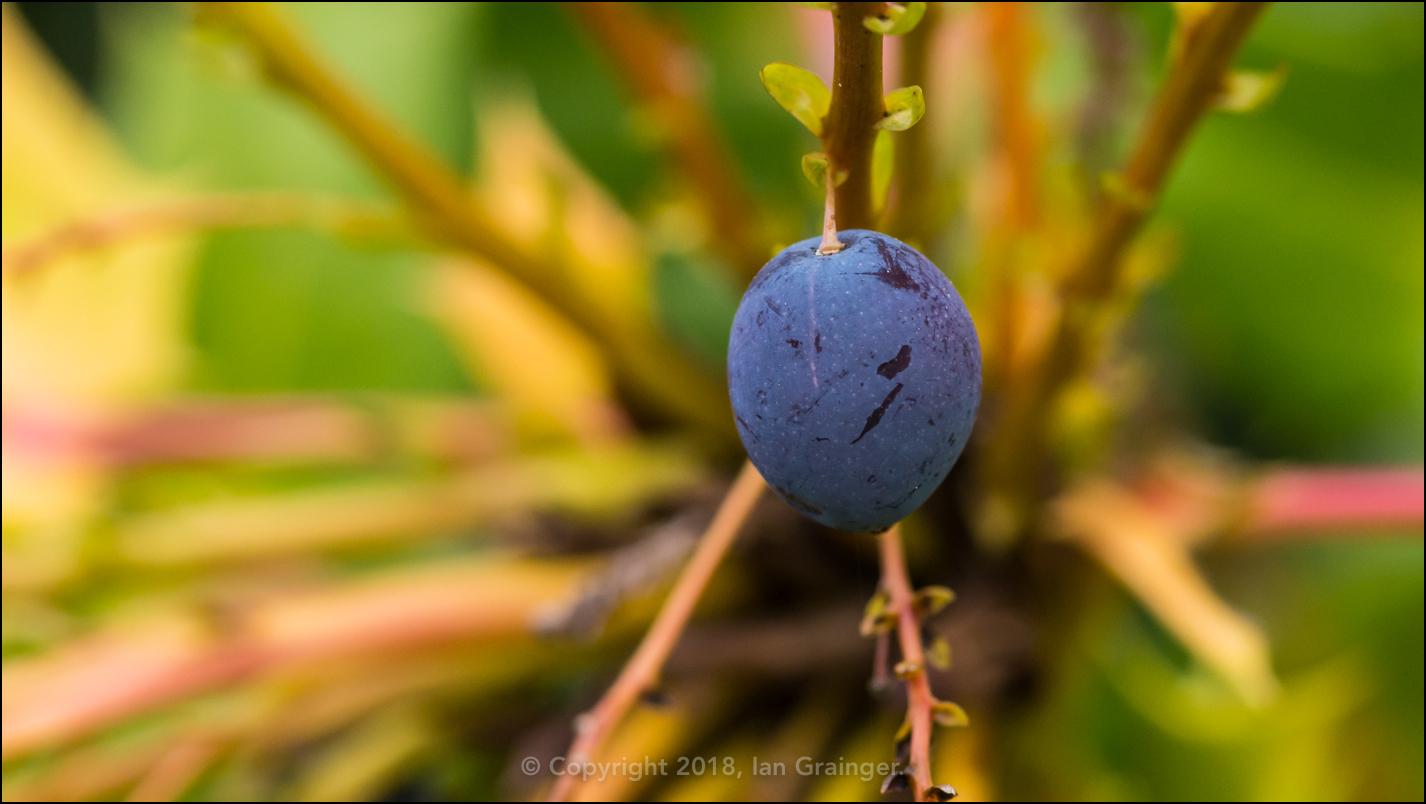 Black Berry - April 2018
The Mahonia (Mahonia japonica) bush berries had finally turned black, and the birds were loving them. This one was the last one left on the bush!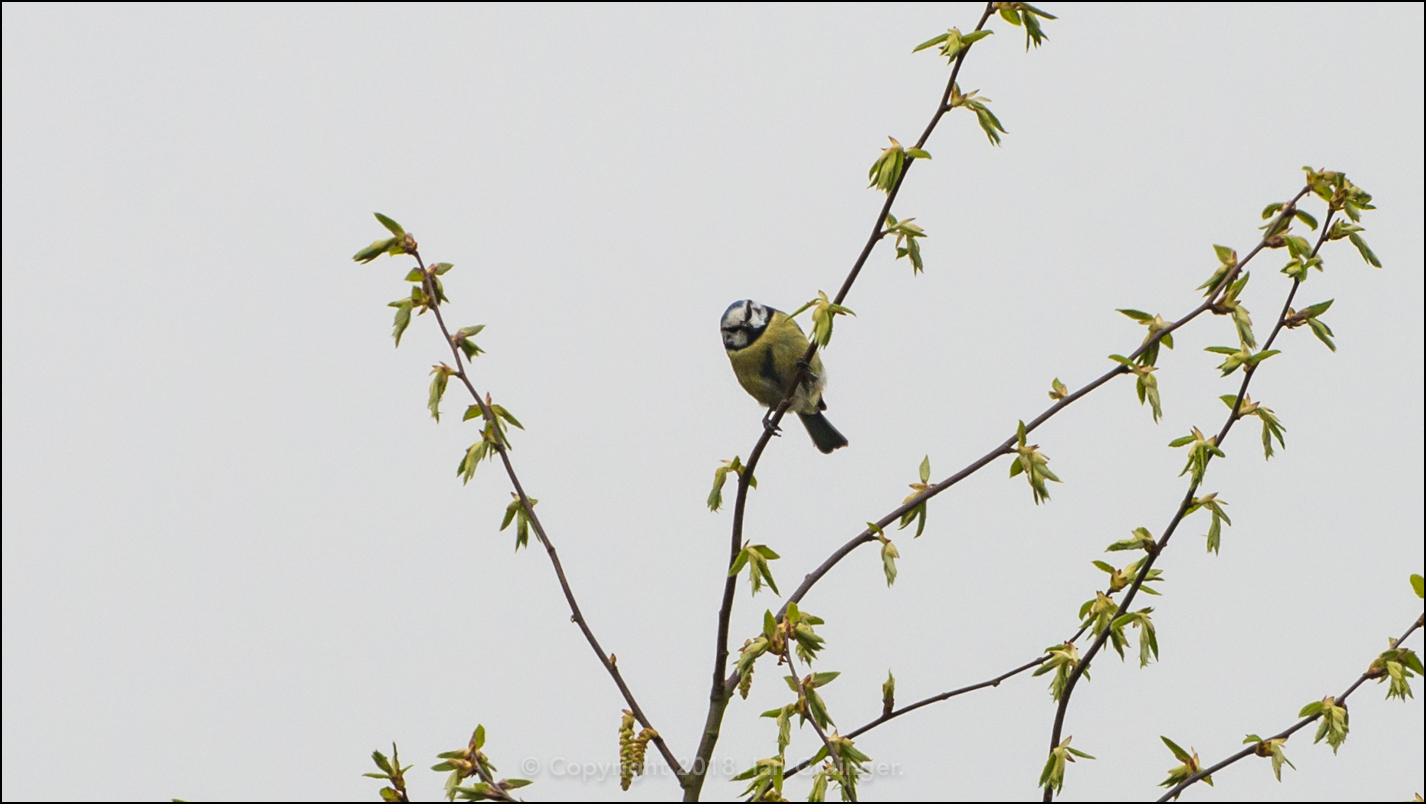 Inquisitive Tit - April 2018
It wasn't really the day for shooting our feathery friends, but I quite liked how this Blue Tit (Cyanistes caeruleus) was looking at me inquisitively.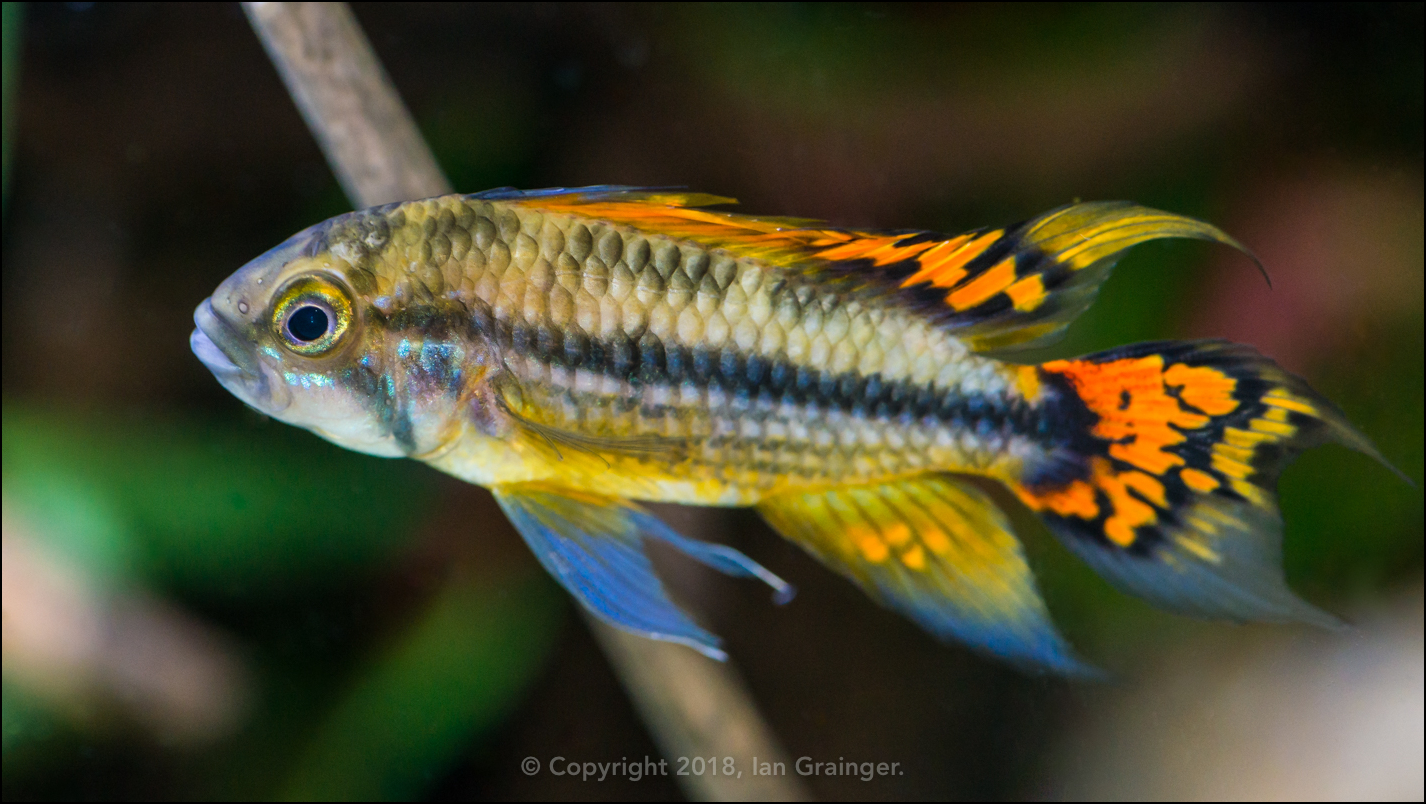 Pretty Cockatoo - April 2018
Finally, onto my wet pets. Last week I posted a picture of my drab looking female Cockatoo Cichlid (Apistogramma cacatuoides) called Polly. Well, this week I'm bringing you Colin, the colourful show off of the pair!
So, this week I went with Daisy Cauldron as my Image of the Week, simply because sometimes we don't take time to see beauty in the simple things...