Osteospermum Blues - December 2018
It was a beautiful Sunday morning for my photo shoot this week, which took place in my own garden. Although it was a little windy, there were plenty of sheltered spots to aim my macro lens into.
The first photo opportunity turned out to be my favourite this week, with the bright blue hues at the centre of this African Daisy (Osteospermum) bloom catching my eye.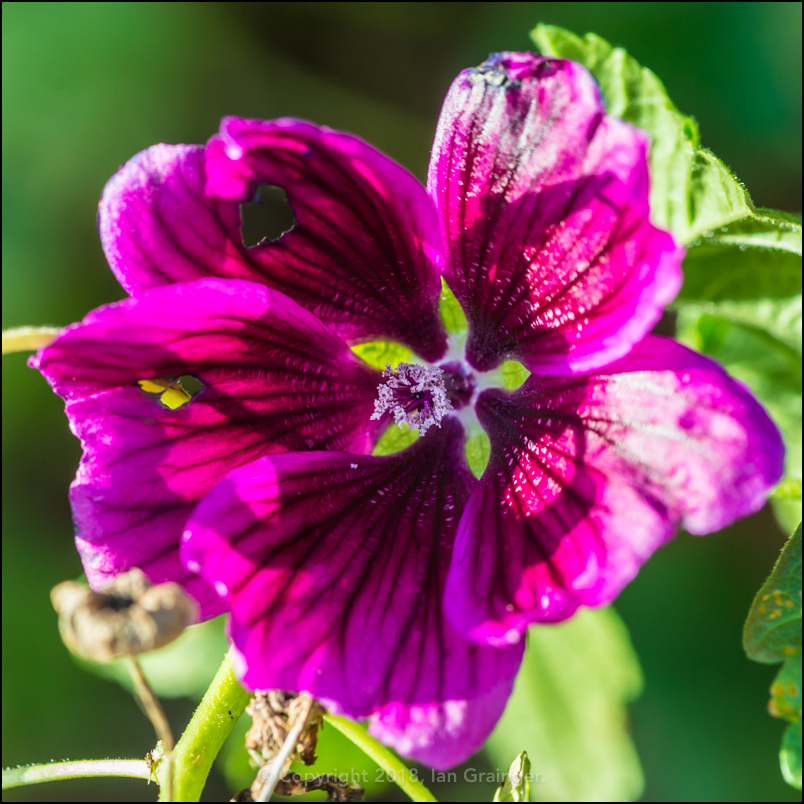 Mystic Merlin - December 2018
The next flower really surprised me. This Mallow 'Mystic Merlin' (Malva sylvestris) plant had been in bloom since Springtime, and like the rest of the garden, had been largely ignored through the Summer months. It was quite remarkable that it still had the energy to keep flowering.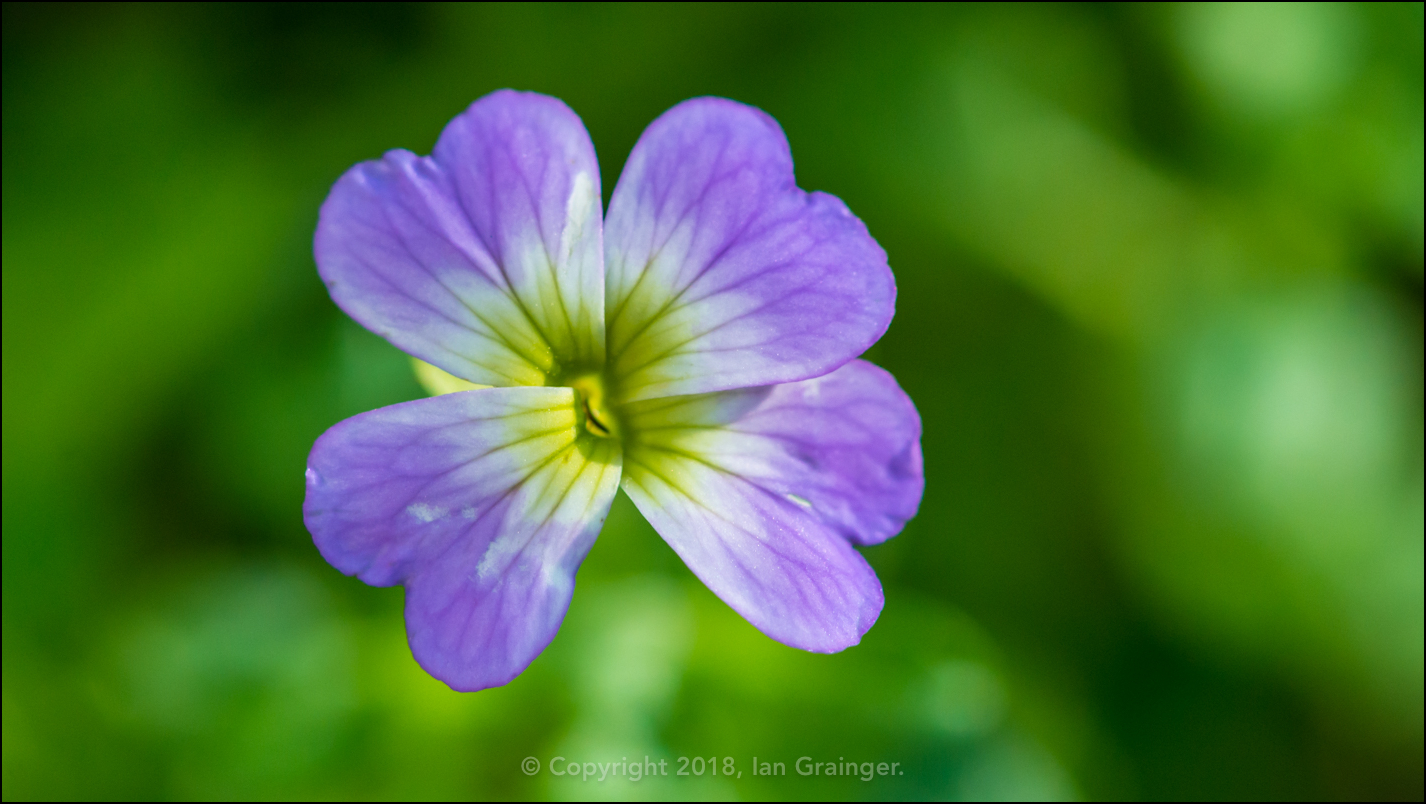 Virginia Stock - December 2018
The pretty little Virginia Stock (Malcolmia maritima) blooms on the other hand, were a stalwart of the garden. They were all self-seeded, required no attention at all, and flowered pretty much all of the time - unless there was snow on the ground!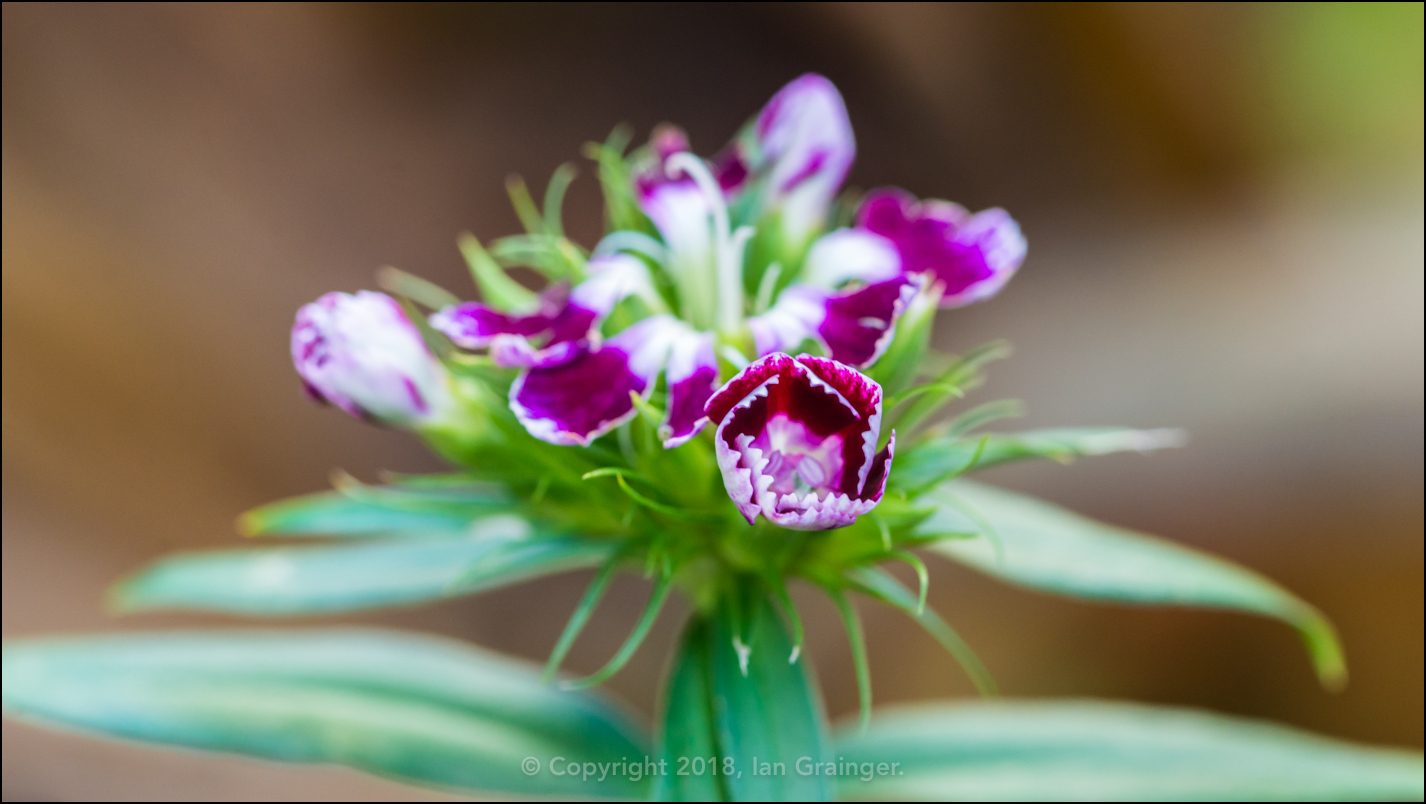 Dianthus - December 2018
There were a few Sweet William (Dianthus barbatus) plants still attempting to put on a good display, but the colder weather had stopped most of them from trying.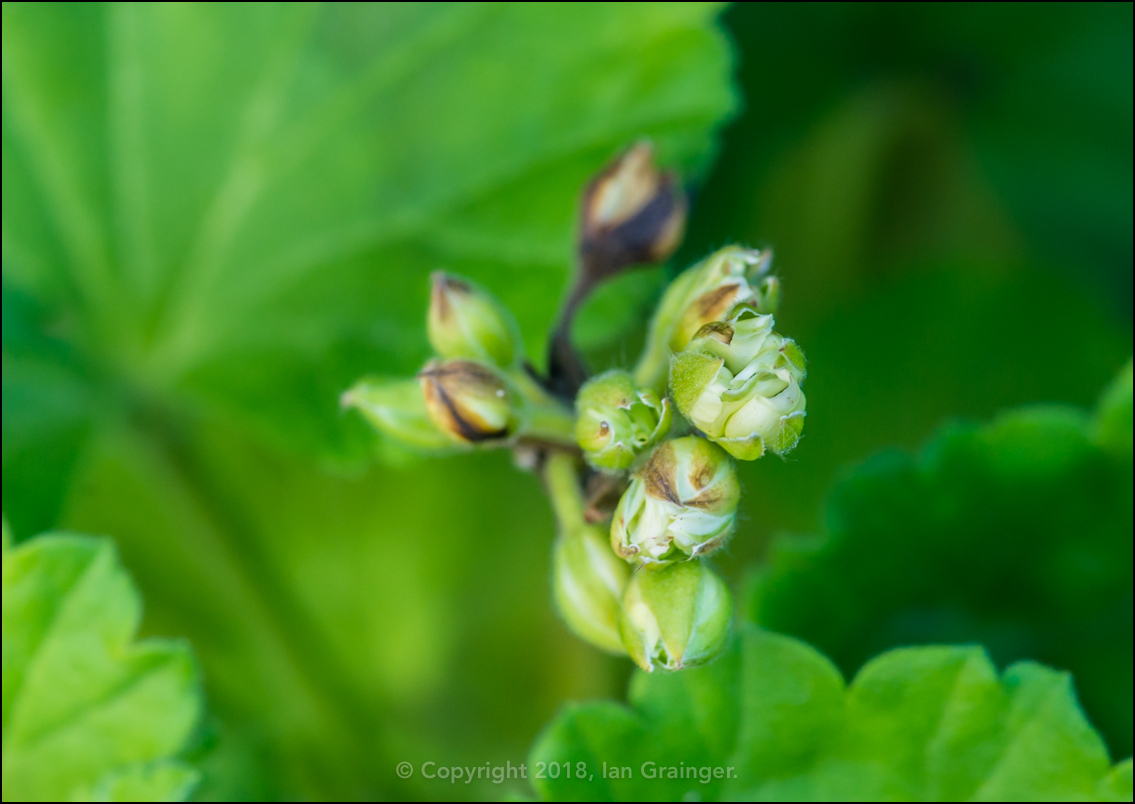 Appleblossom Rosebud - December 2018
I wouldn't normally associate the Geranium 'Appleblossom Rosebud' (Pelargonium) plants with being hardy, but this particular specimen was in such a sheltered spot, it was still trying to flower.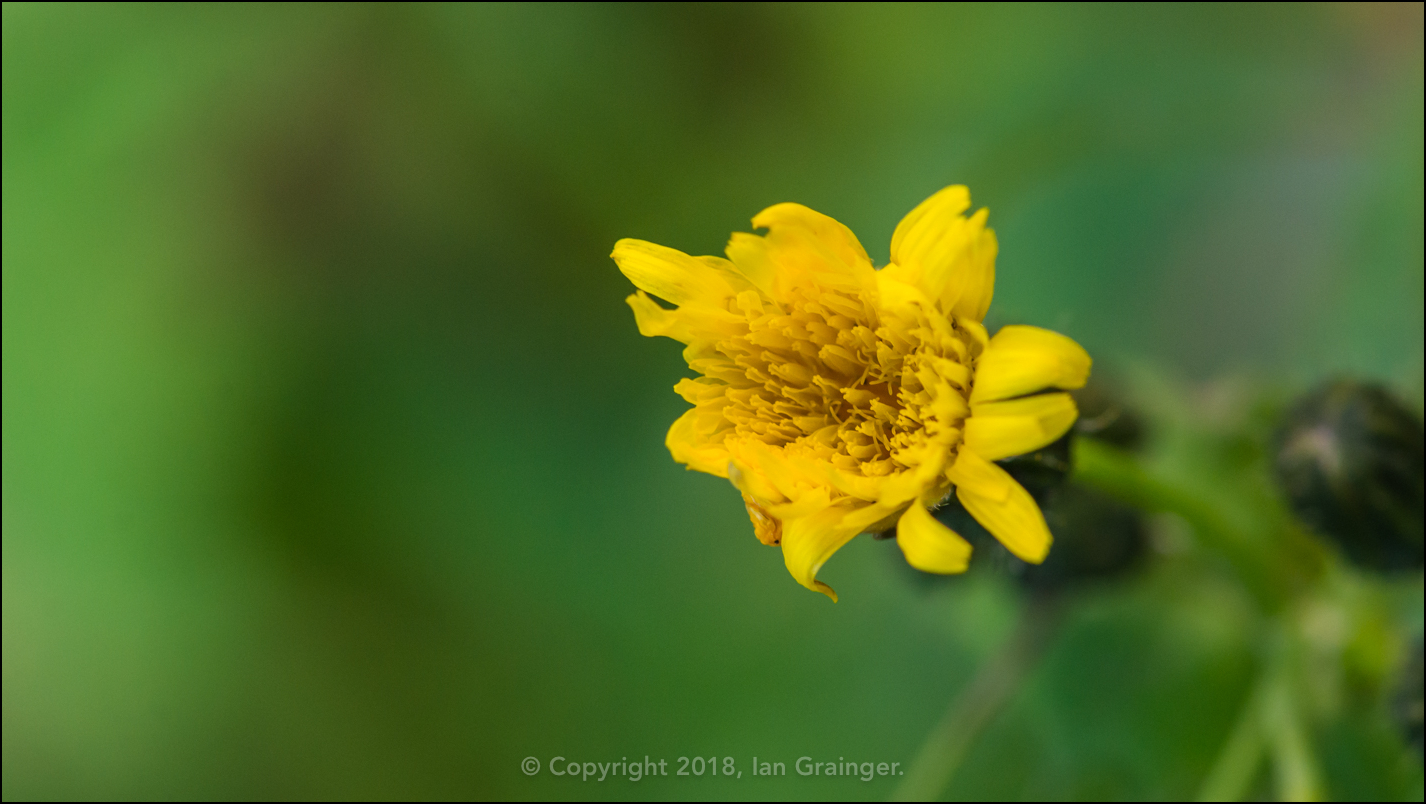 Weed - December 2018
For the most part, the only colour left in the garden was provided by the likes of this weed, which I was leaving for any late flying or crawling insect to enjoy.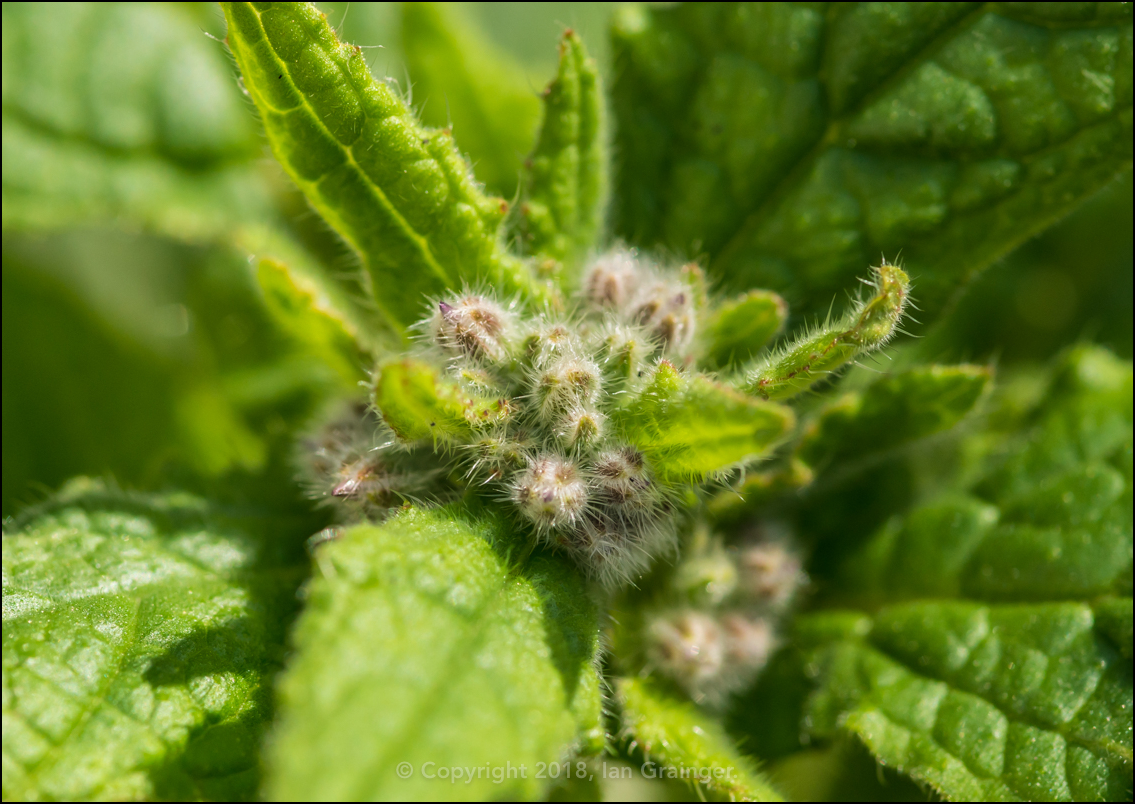 Hairy Weed - December 2018
As I made a circuit of the garden I was intrigued by this weed, and it's very hairy flower buds.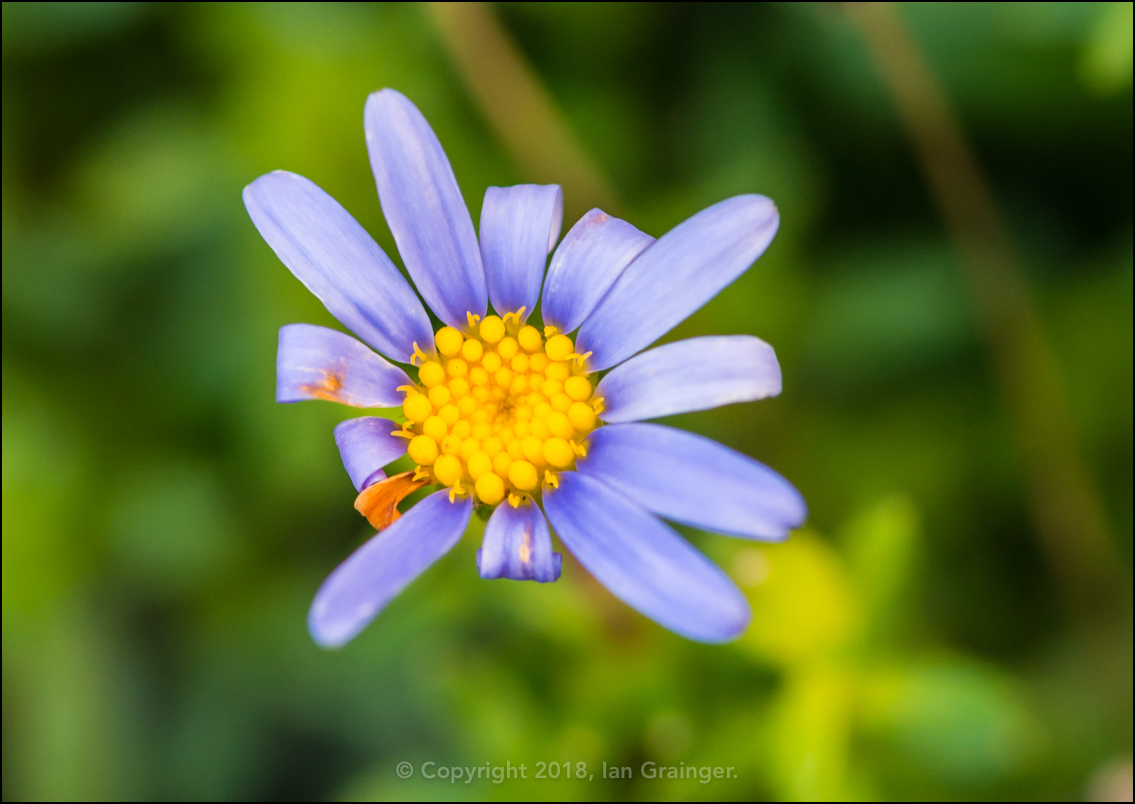 Fading Felicia - December 2018
The Blue Marguerite Daisies (Felicia amelloides) were one of my favourite flowers in the garden, and had been in bloom for quite a while...
Going To Seed - December 2018
...however, they were now nearly all going to seed.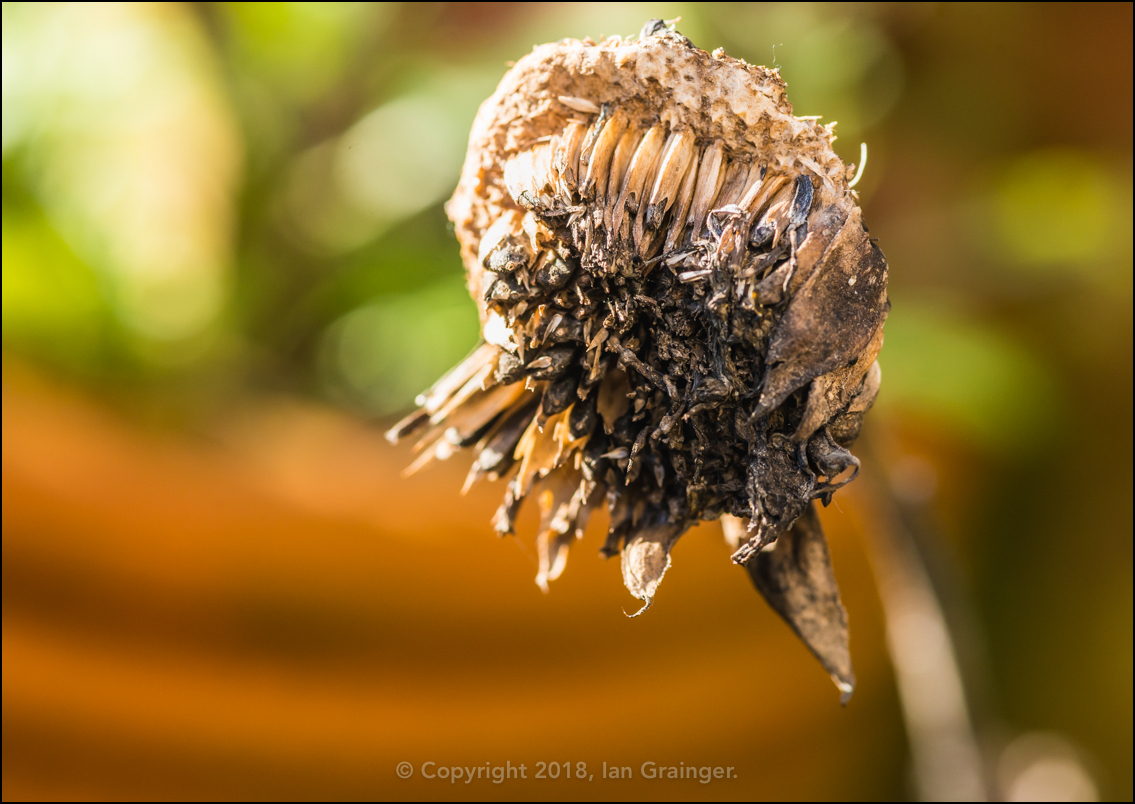 Sunflower Seed Head - December 2018
They weren't alone though, as they were joined by the Sunflower 'Dwarf Yellow Spray' (Helianthus annuus)...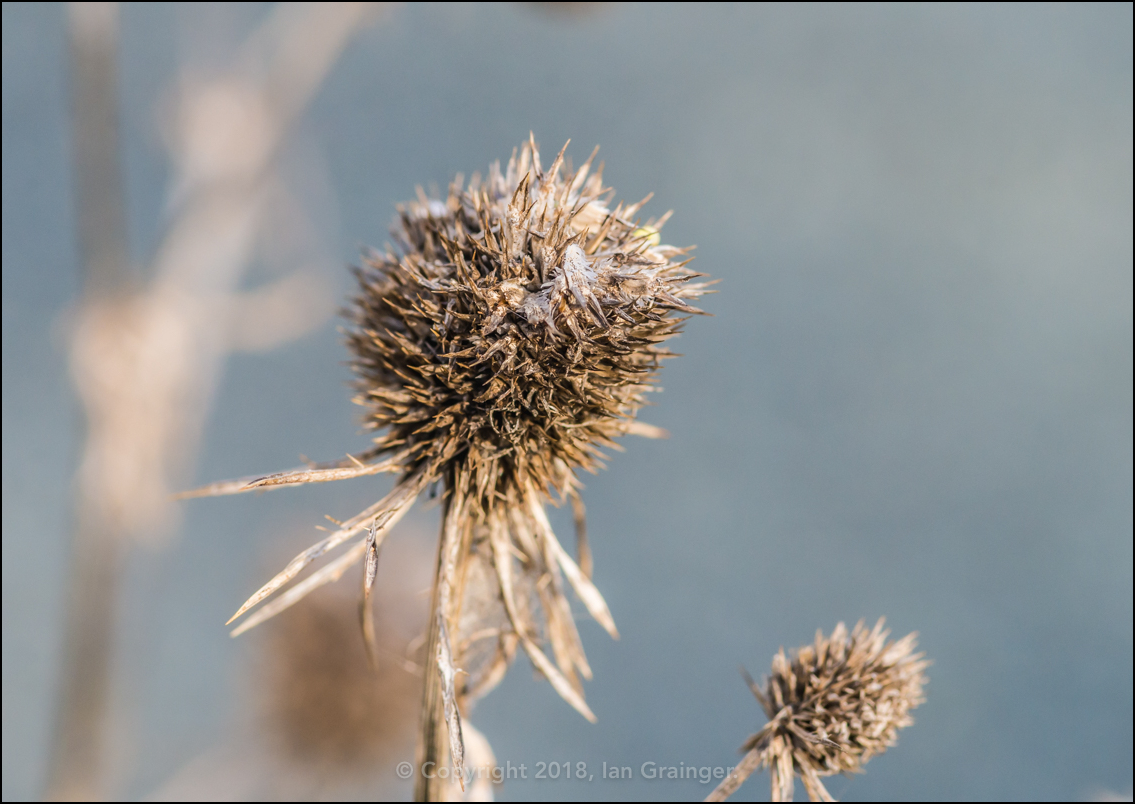 Sea Holly Seeds - December 2018
...and the Sea Holly 'Blue Hobbit' (Eryngium planum) plants.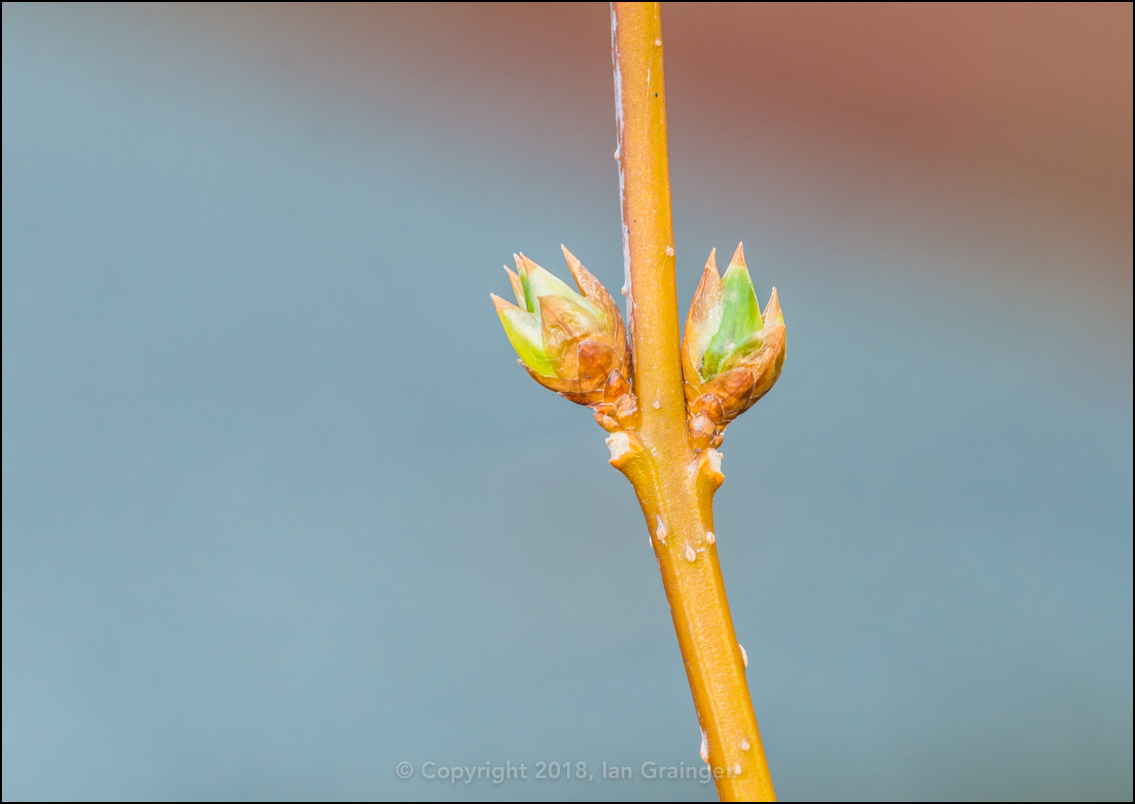 Forthcoming Forsythia - December 2018
Not everything was coming to an end though, and there were good signs of things to come on both the Forsythia (Forsythia intermedia) bush...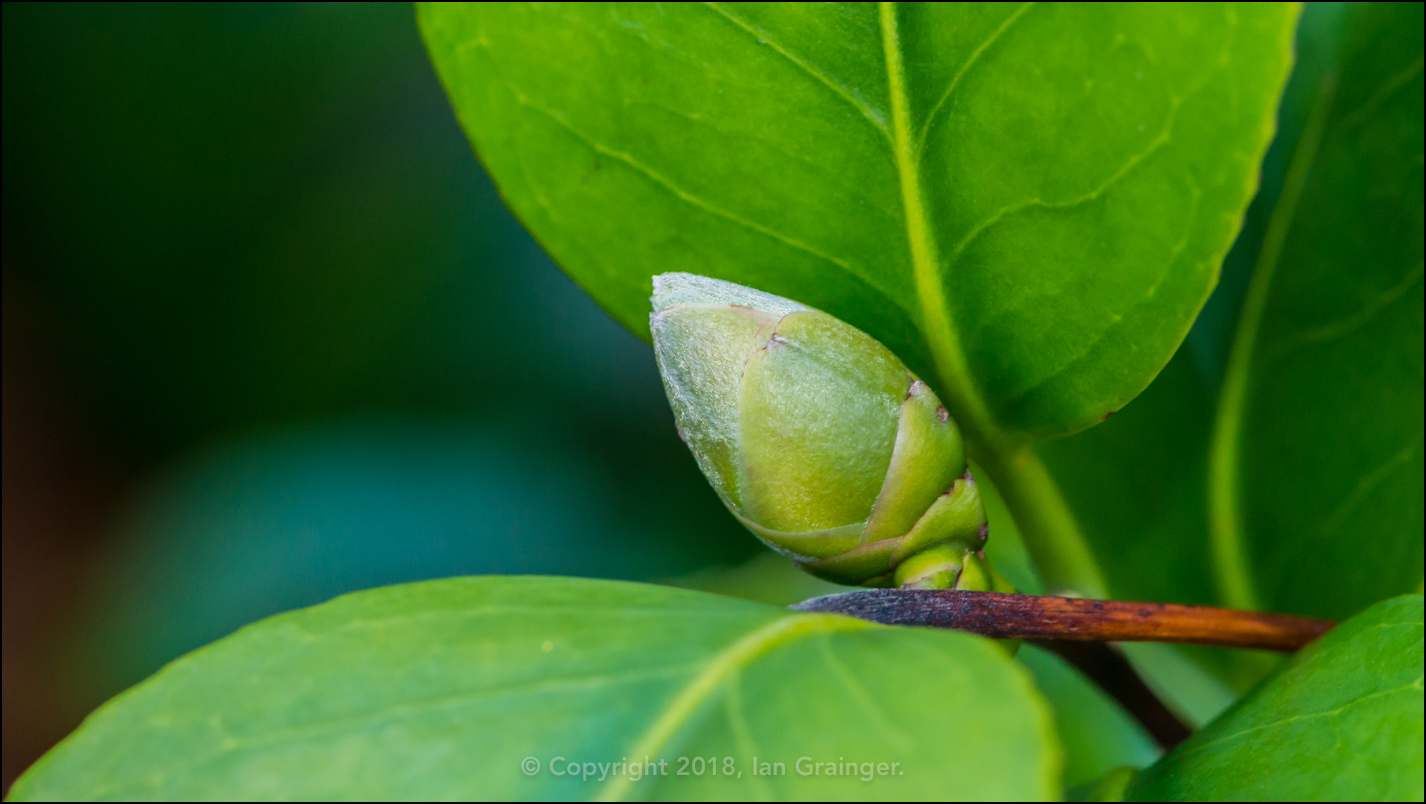 Coming Camellia - December 2018
...and the Camellia bush.
So this week I went with Osteospermum Blues as my Image of the Week, simply because I loved the look of the blue in the centre of the flower...