Singing Wren - May 2018
What a beautiful Bank Holiday weekend it was for my photo shoot this week, with temperatures reaching a record high in some parts of the country. I had been hoping to concentrate on bug photography, but for some reason, the bugs remained hidden, despite the ideal weather conditions.
Instead, I turned my lens towards feathered friends, and was rewarded with a shot of an elusive Wren (Troglodytidae) as it sung its heart out at maximum volume in a nearby bush.
I've been wanting to get a decent shot of a Wren for quite a while, and feel like I can now tick it off my list!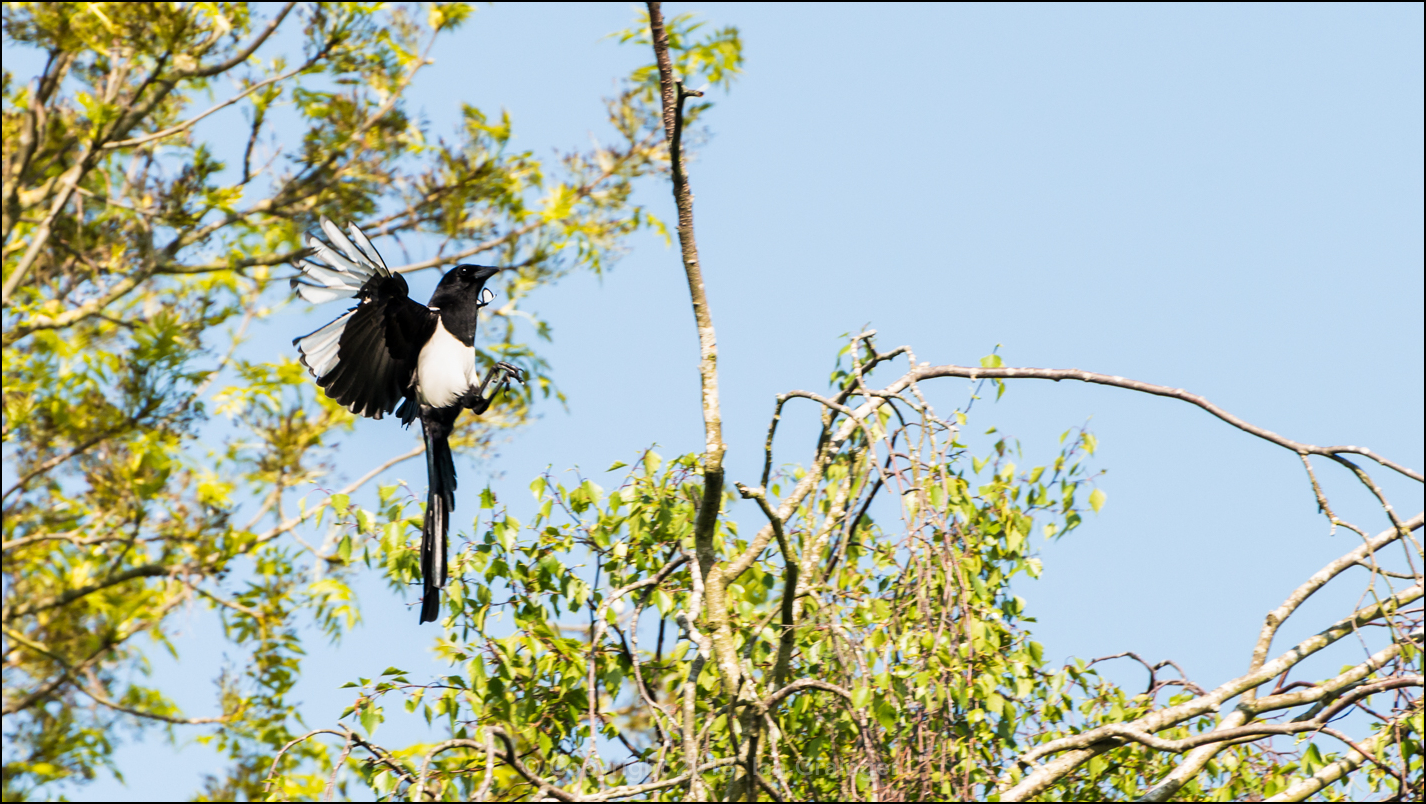 Final Approach - May 2018
Next up I wanted to get a shot of a Magpie (Pica pica), hopefully in flight. The best I could do was to grab this image as a young bird came in to attempt an awkward landing in a tree.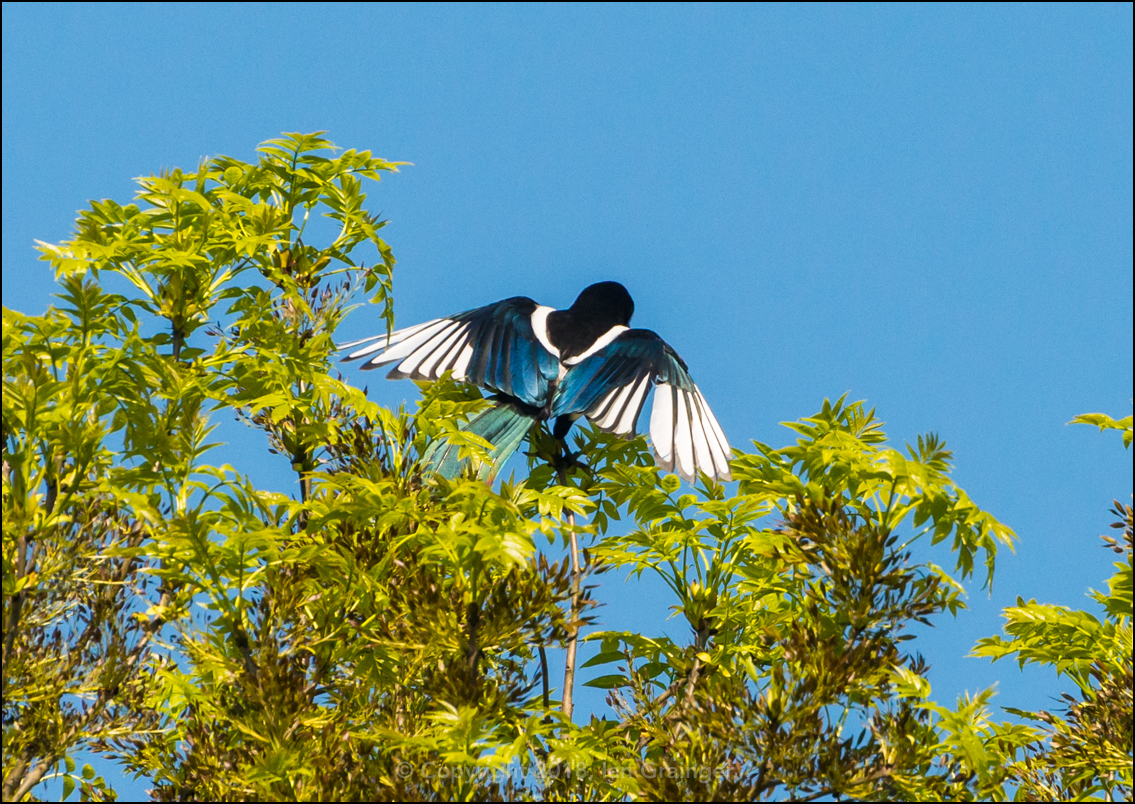 Colourful Wingspan - May 2018
Although we think of Magpies as black and white in colour, it's amazing just how colourful they are when the sun reflects off their feathers. Just look at that green tail.
Incoming - May 2018
Alas, the Magpies vacated the airspace, and were replaced by the flock of Feral Pigeons (Columba livia) that are never far away, and always hungry. They even scare the local gulls away when there's food about!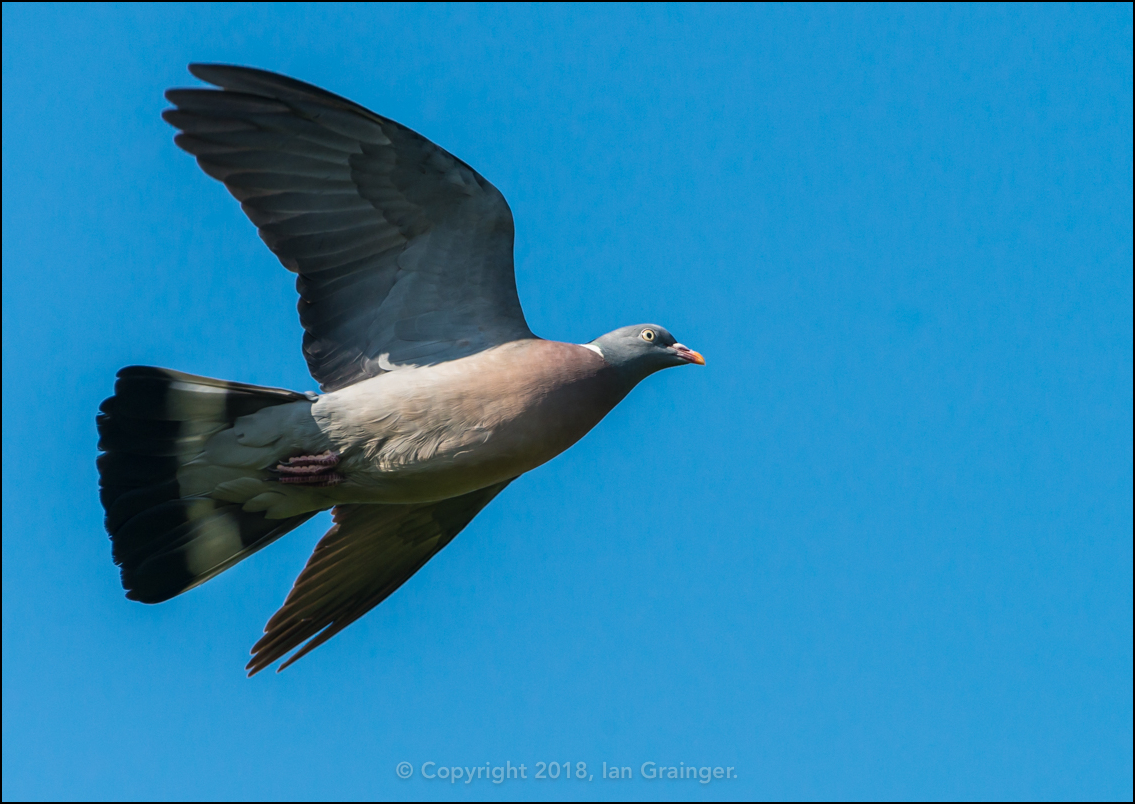 Fly Past - May 2018
The Wood Pigeons (Columba palumbus) are a bit less boisterous in their approach, but grow in confidence as their numbers swell. This one reminded me of a passing jet fighter!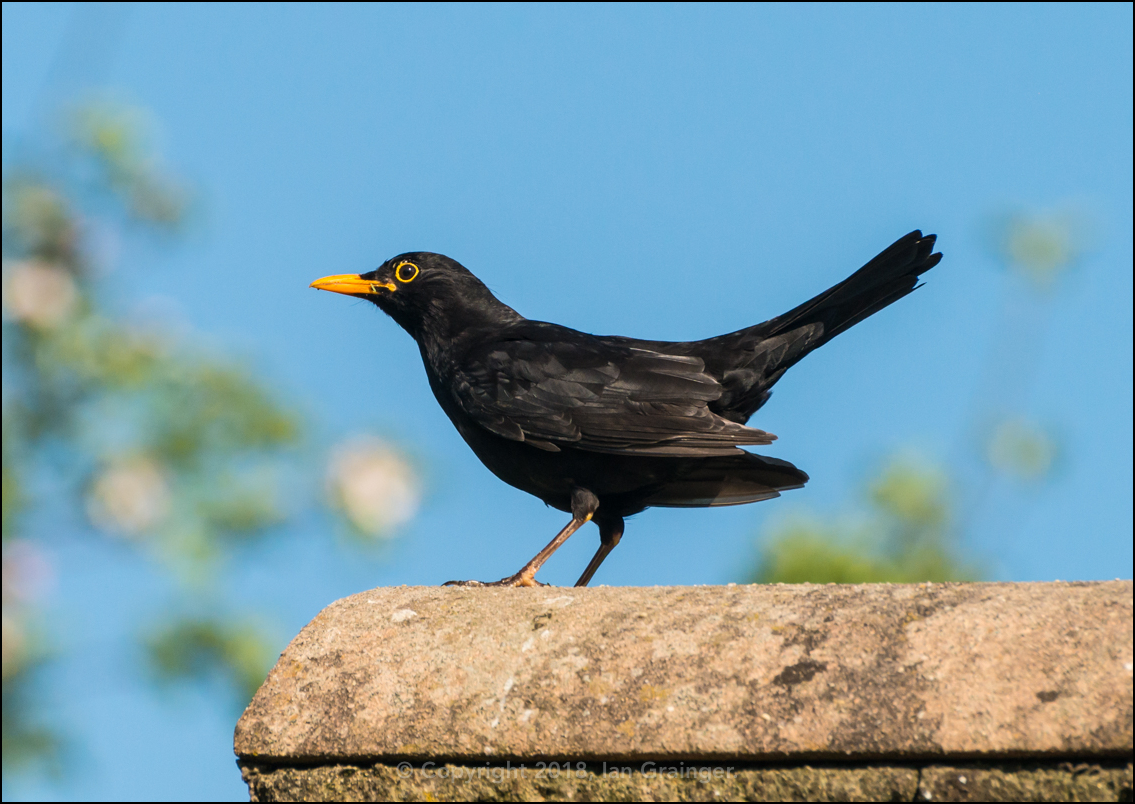 Blackbird - May 2018
With lots of nesting activity going on at the moment, the Blackbirds (Turdus merula)...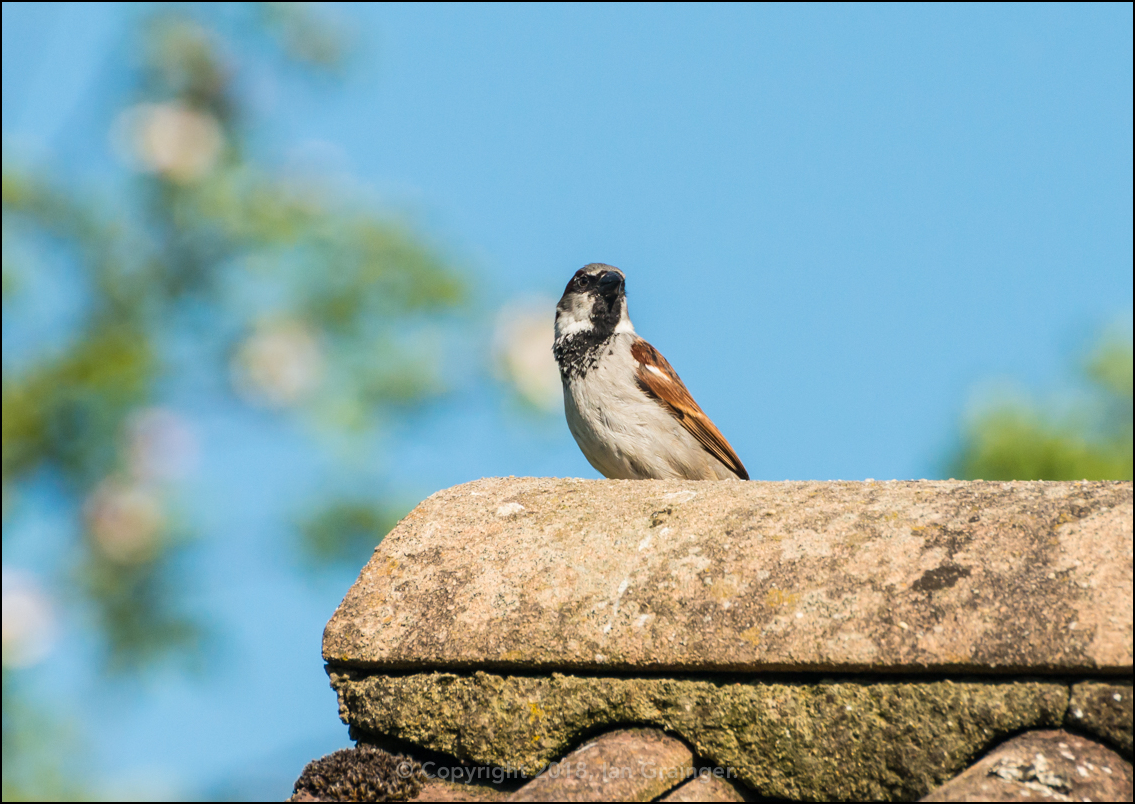 House Sparrow - May 2018
...and House Sparrows (Passer domesticus) were on the lookout for both nesting material and food.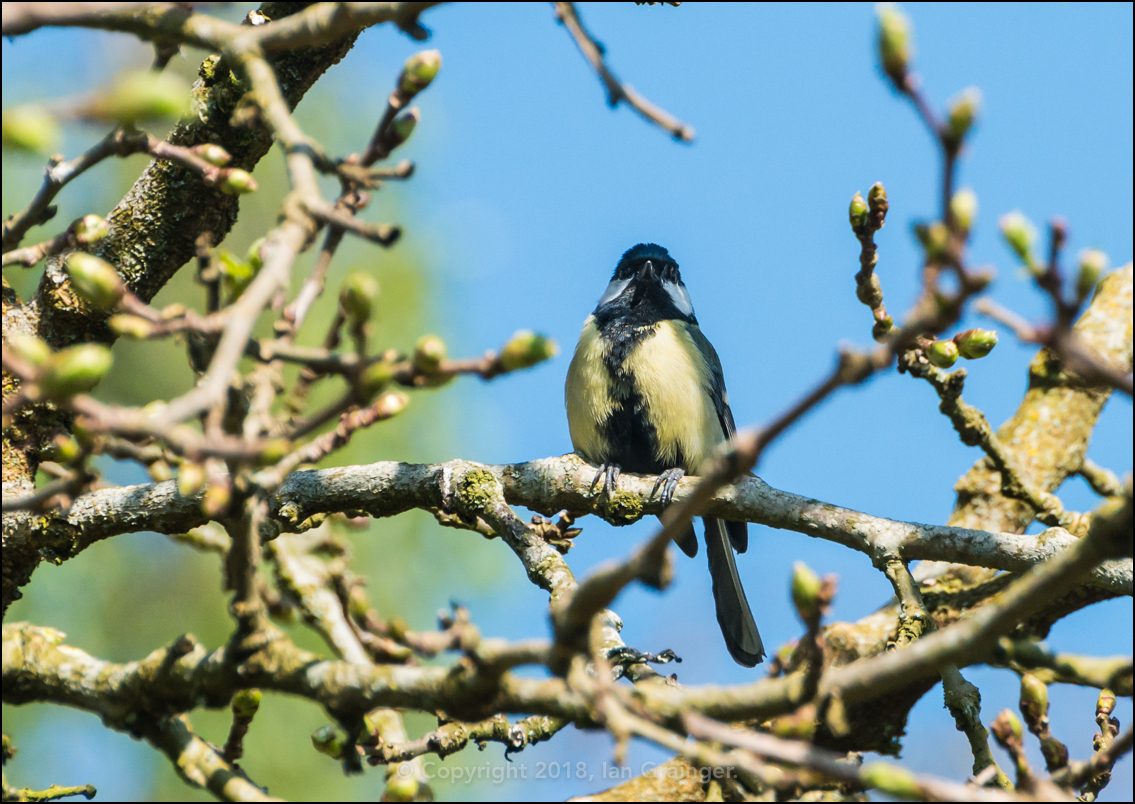 Great Tit - May 2018
I wasn't completely sure what the Great Tit's (Parus major) were up to - maybe trying to attract a mate - as they spent most of their time flitting from tree to tree and singing.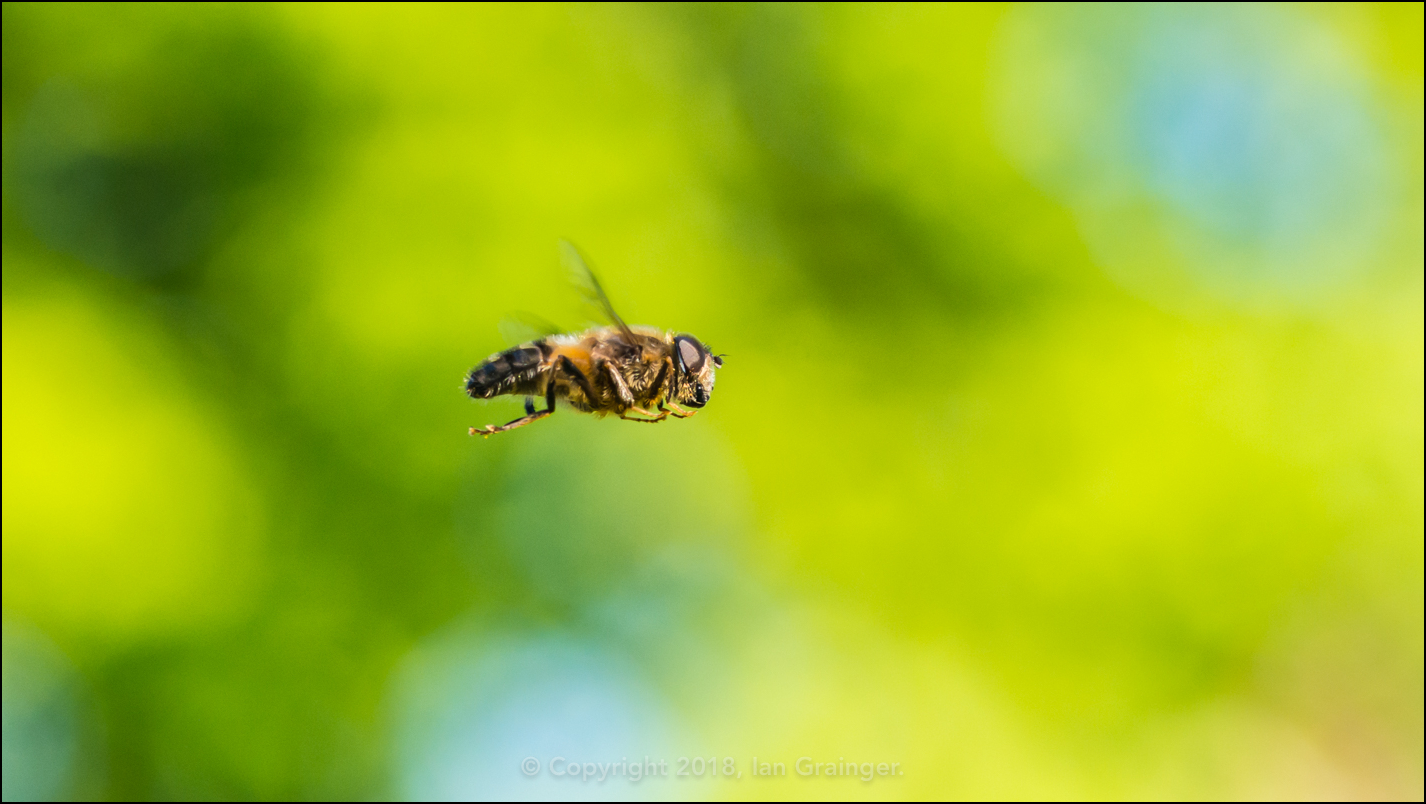 Hovering Hoverfly - May 2018
As mentioned previously, the insect life I'd been expecting just wasn't showing itself. However, I did manage to grab a photo of this very obliging hovering Hoverfly (Syrphidae).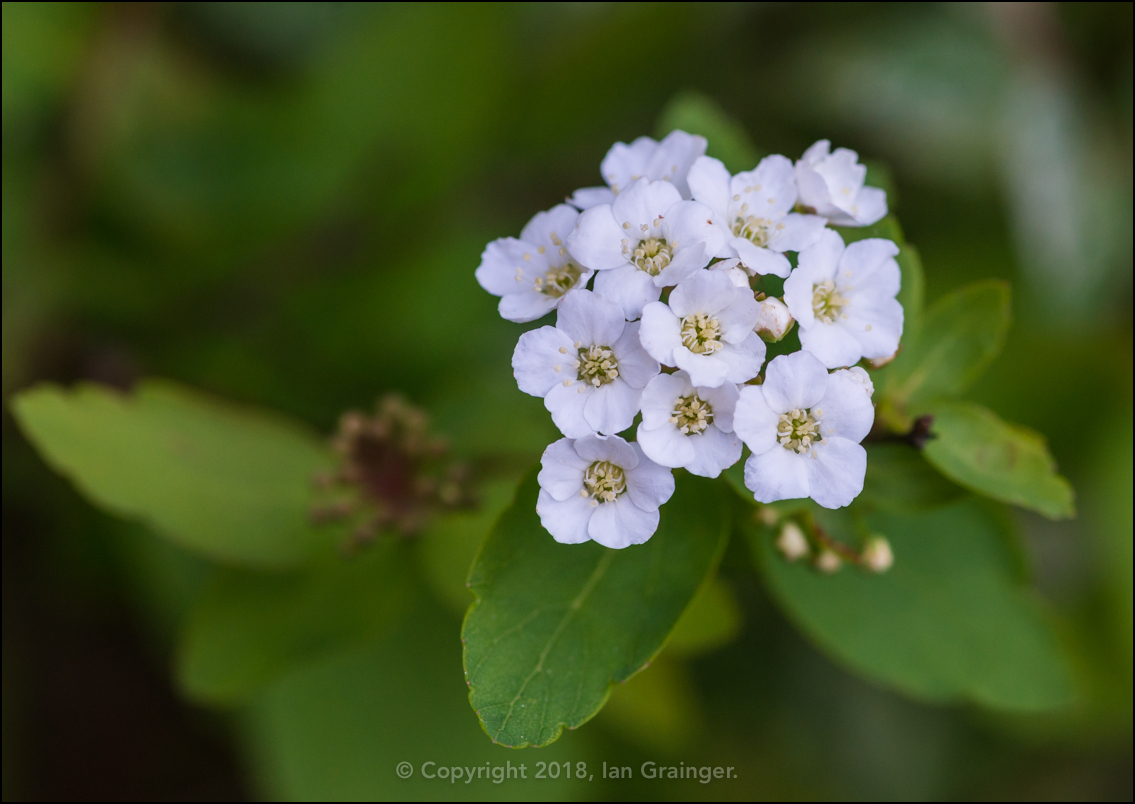 Vanhouette Spirea - May 2018
New flowers to report this week include this Vanhouette Spirea (Spiraea vanhouttei) bush, which was just beginning to get its white blossom.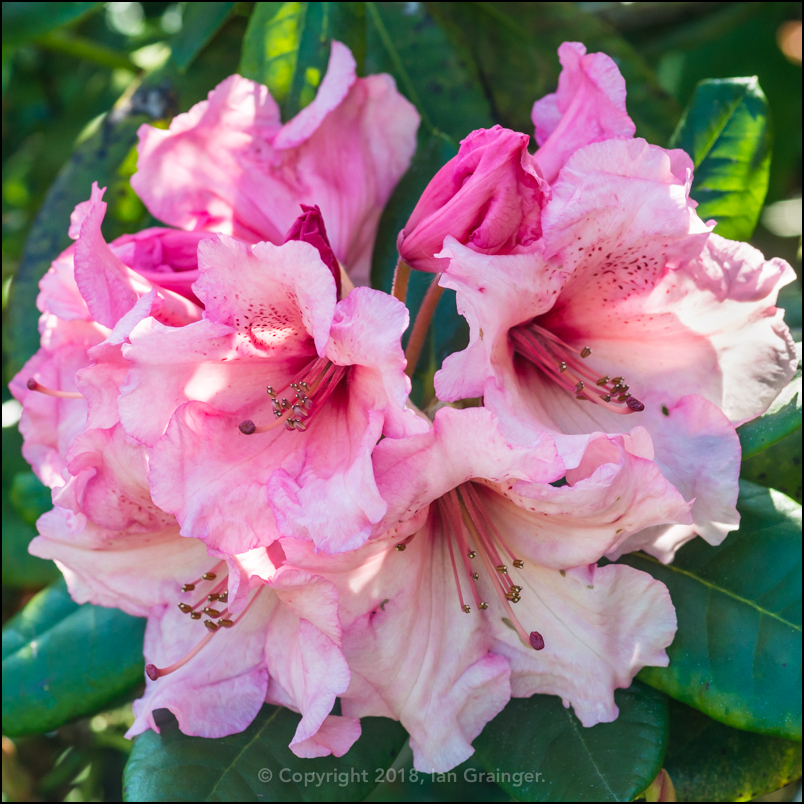 Pink Rhododendron - May 2018
The large blooms of the Rhododendron had finally opened, and were indeed pink, despite the flower buds suggesting they were going to be dark red last week.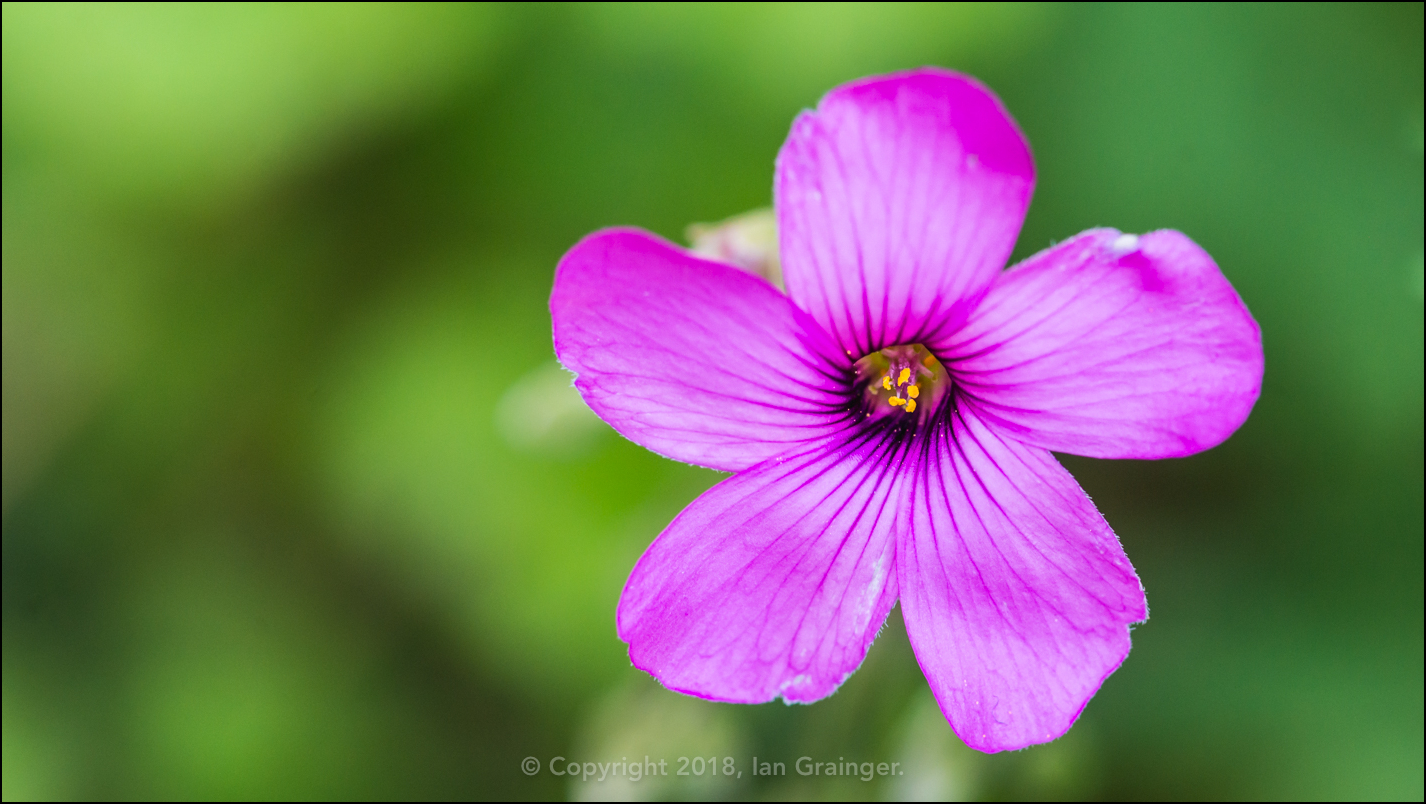 Oxalis Arrival - May 2018
The lovely pink / magenta blooms of the Oxalis bulbs had also begun to open.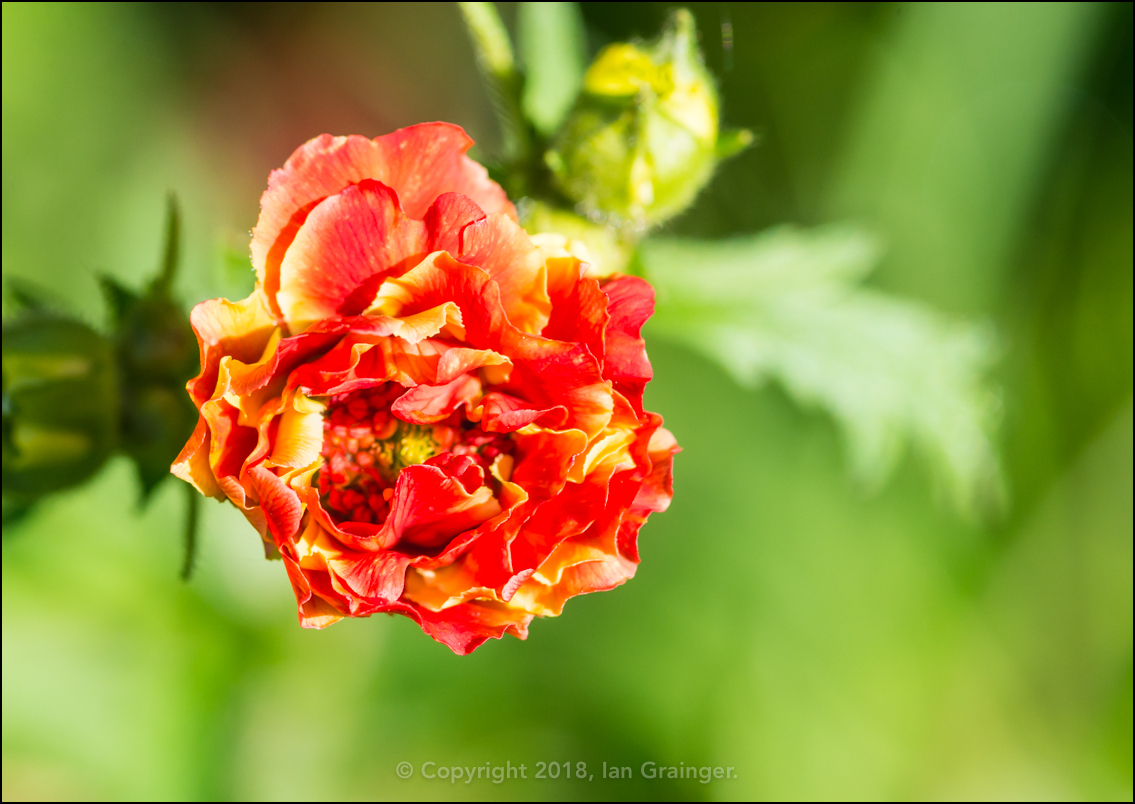 Fiery Geum - May 2018
There was a complete surprise in one corner of dad's garden, as I came across a collection of these lovely Geum (Avens) blooms. I've no idea where they came from, but was glad they'd arrived!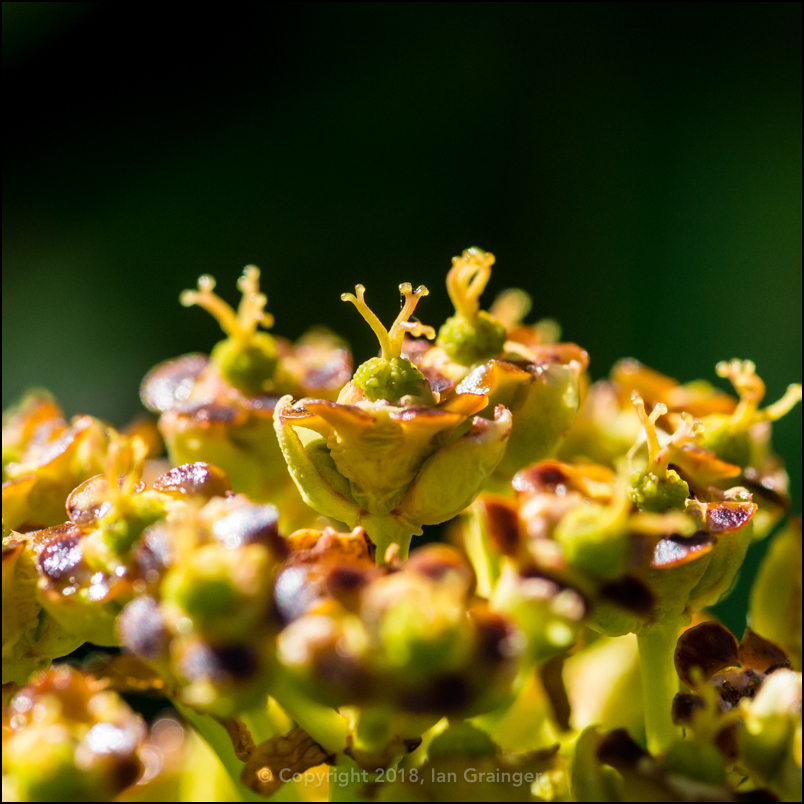 Floral Antlers - May 2018
The Honey Spurge (Euphorbia mellifera) bush had lots of blossom now, although the insect life it was attracting last week didn't seem interested in it this week.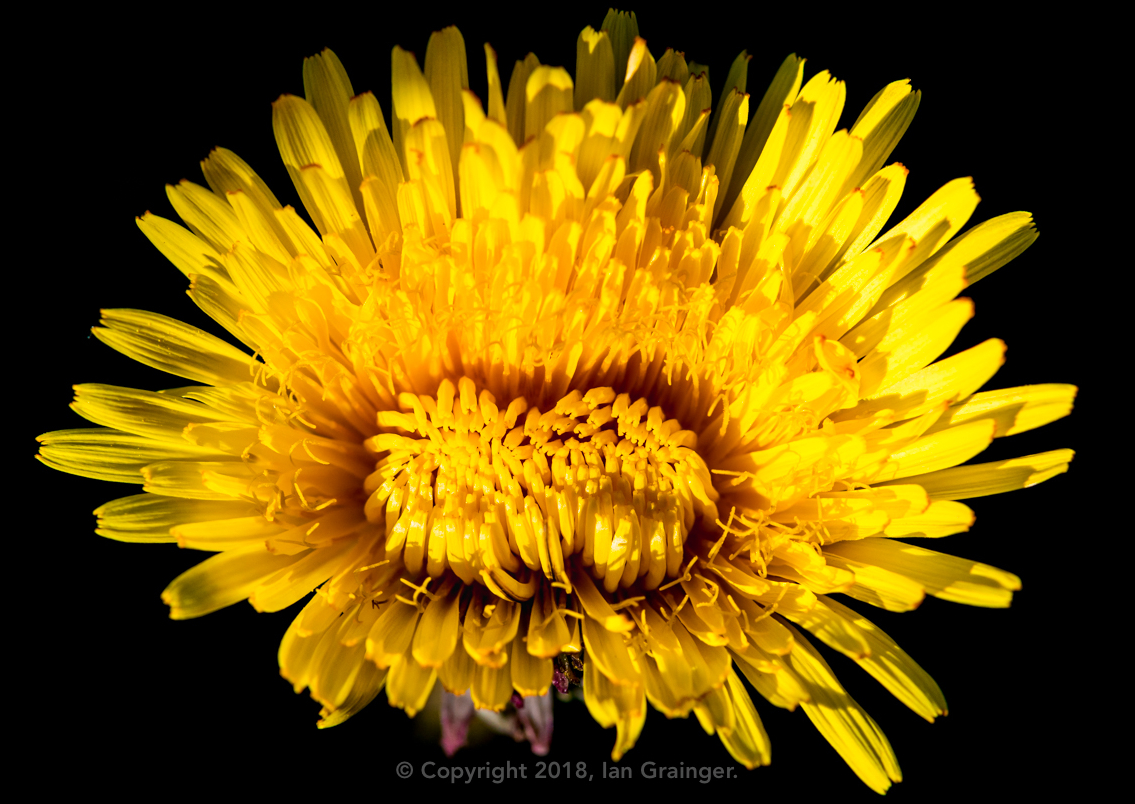 Double Dandelion - May 2018
There were also some strange goings on in the floral world, with this odd double headed Dandelion (Taraxacum) catching my eye.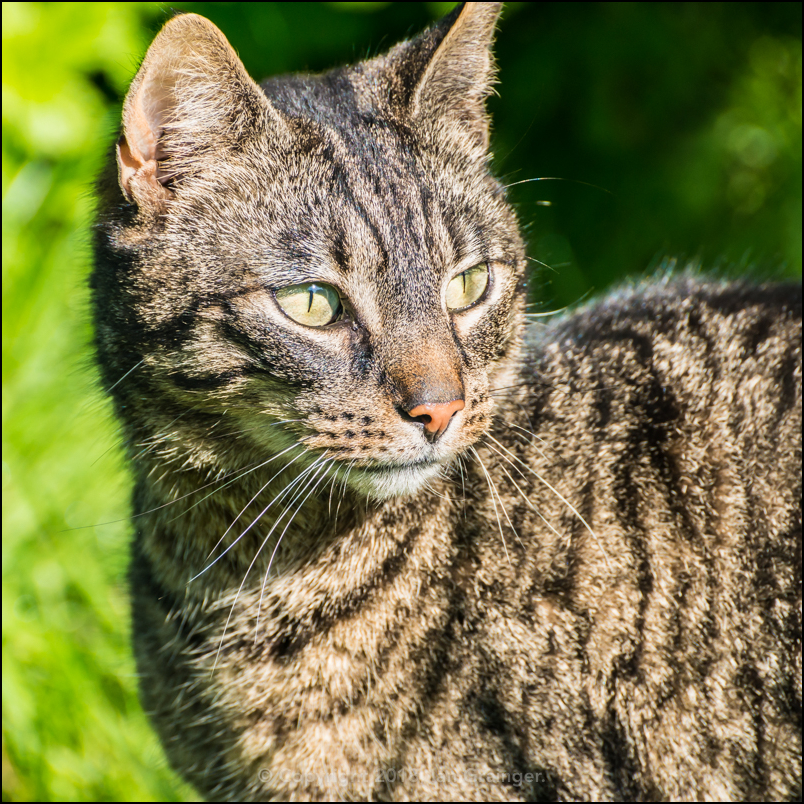 Young Stranger - May 2018
Something else to catch my eye was this young fellow. He suddenly appeared from nowhere and accompanied me on my photo shoot for about ten minutes. He reminded me so much of dad's previous stray, and was just as friendly. I hope to feature him again soon if he decides to stick around.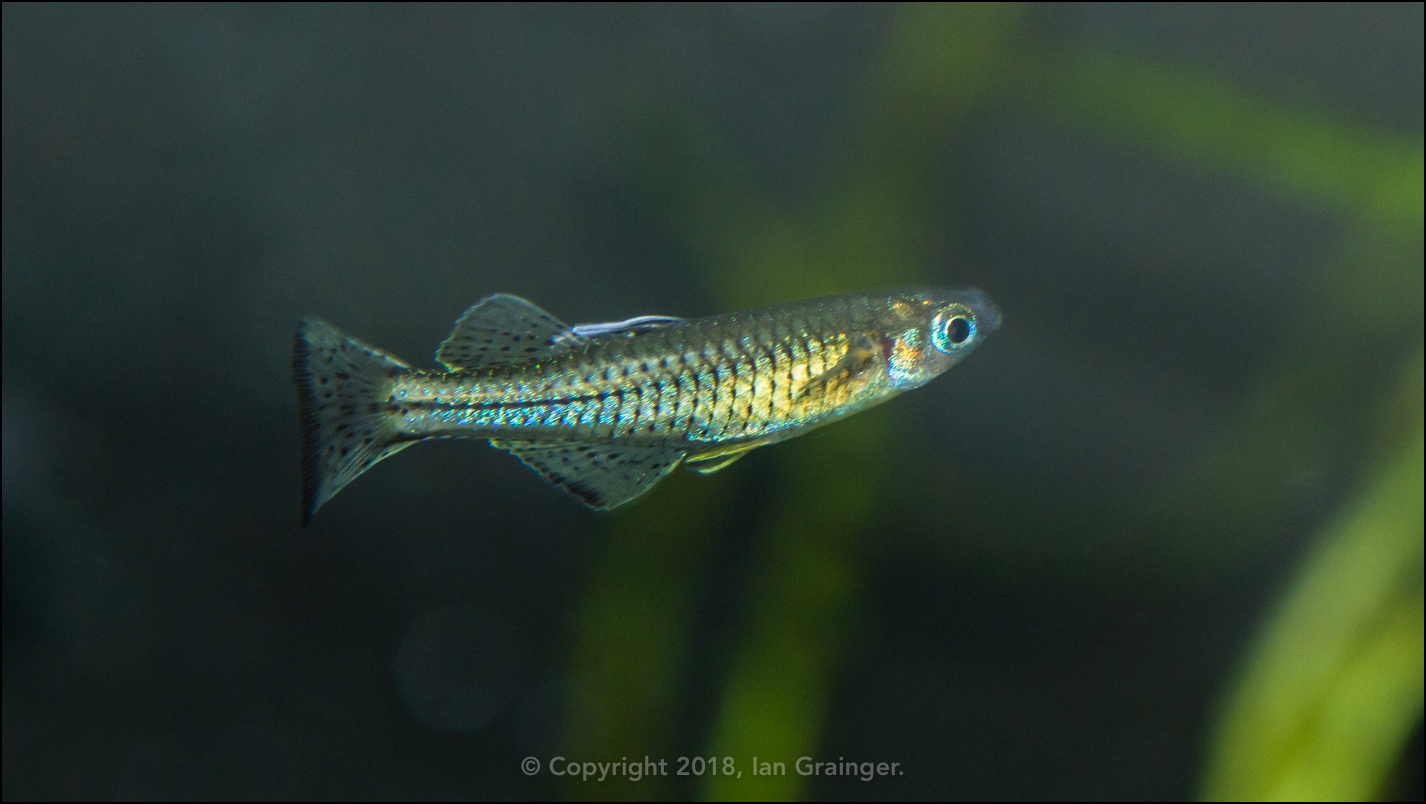 Spotted Blue Eye Rainbowfish - May 2018
Finally, here's another one of my new fishy friends. This is one of a small school of Spotted Blue Eye Rainbowfish (Pseudomugil gertrudae) I've recently introduced into one of my aquariums. The males are really stunning when they display to one another, and with any luck, I'll be able to capture the moment, and will be able to share it here.
So, this week I went with Singing Wren as my Image of the Week, simply because it's the best photo of a Wren I've ever taken...