Raindrop Refuge - November 2018
Although it was dry for my photo shoot in dad's garden this weekend, it had rained for the previous 48 hours, so almost everything was soaking wet.
Naturally, this meant there were lots of raindrops to focus my lens on, and I started off by searching the hedges for a suitable wet leaf arrangement to photograph.
Although there were literally hundreds of candidates, I eventually settled on this scene, mainly because I liked the colours, and in particular, the red leaf stem.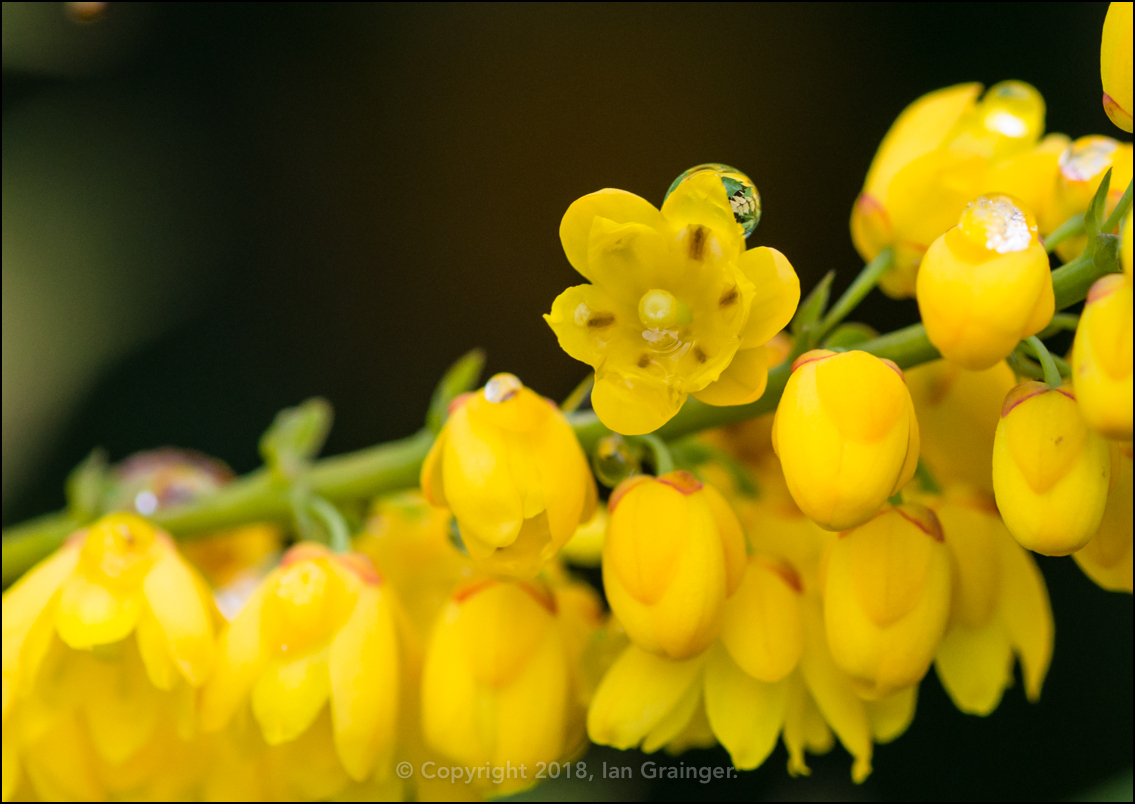 Mahonia Droplet - November 2018
Most of the Mahonia (Mahonia japonica) bush blooms were tightly closed up, but this one lone open flower caught my eye, as it strived to be different.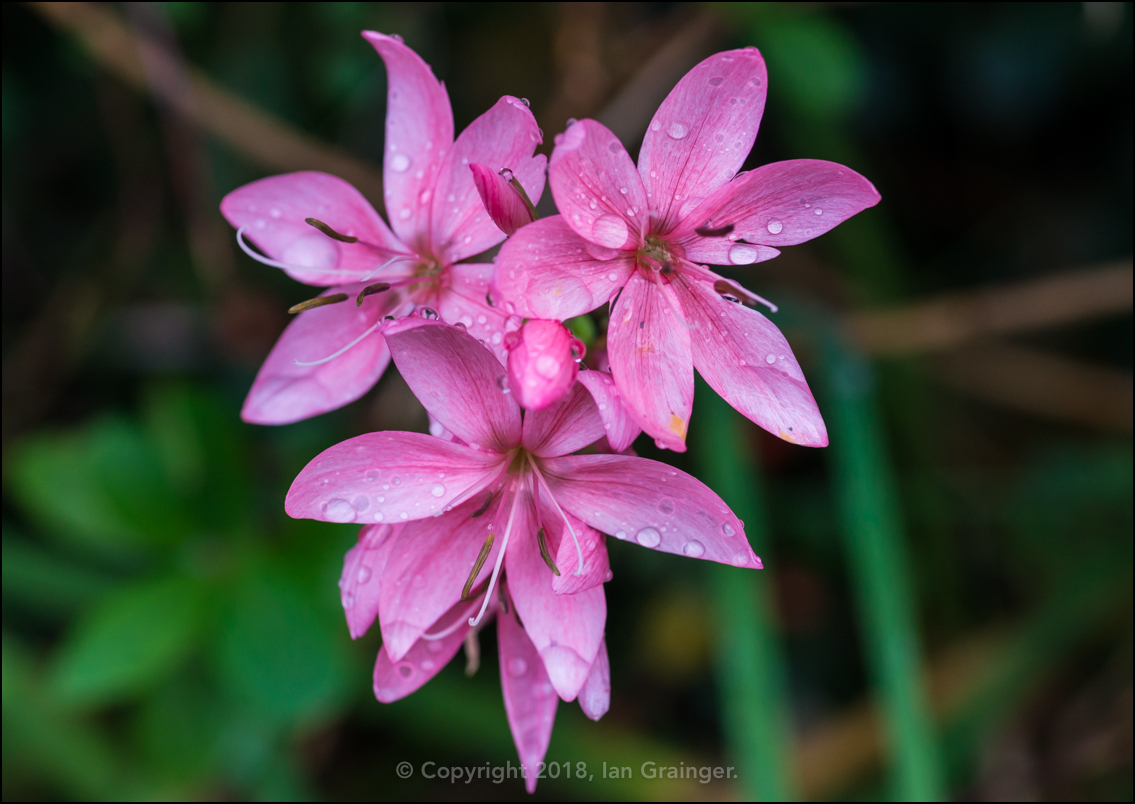 River Lily Droplets - November 2018
The River Lilies (Hesperantha coccinea) continued to do their thing, although there were no flower buds left to open now, so this would be their final hurrah.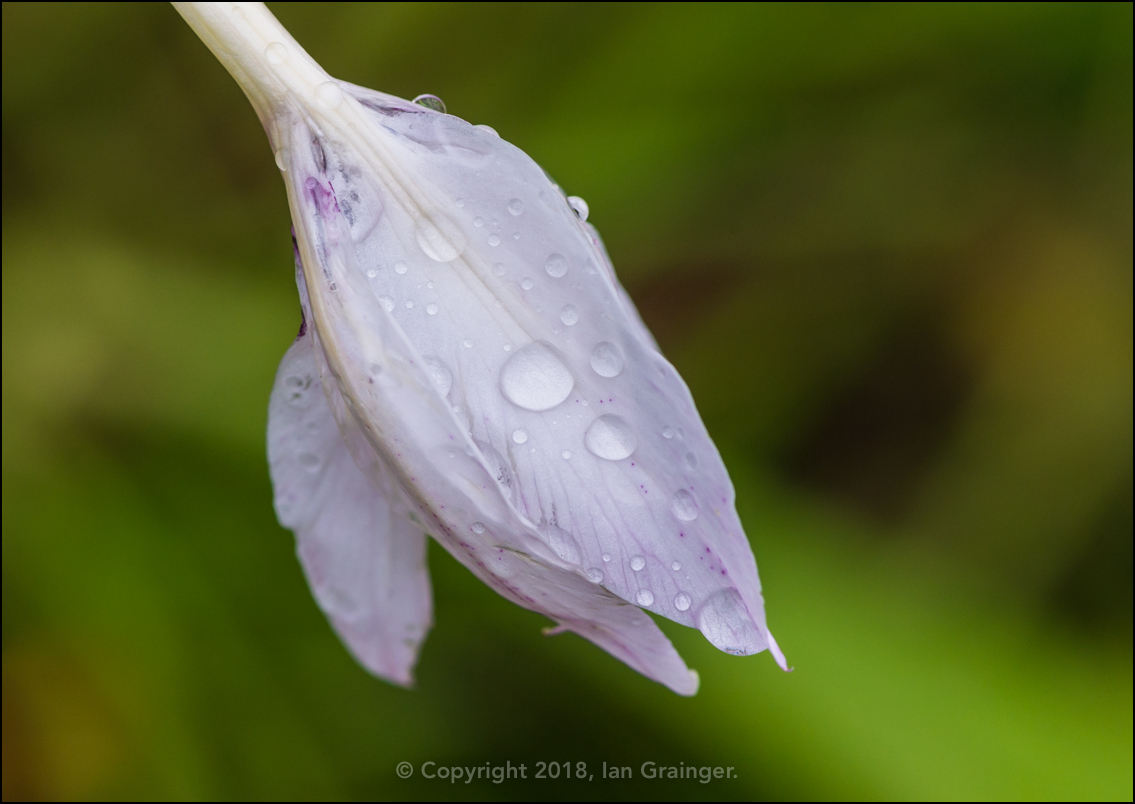 Nodding Gladiolus - November 2018
The rain had weighed down the final of the Abyssinian Gladiolus (Gladiolus murielae) flower heads, and they were refusing to open up on such a dull day.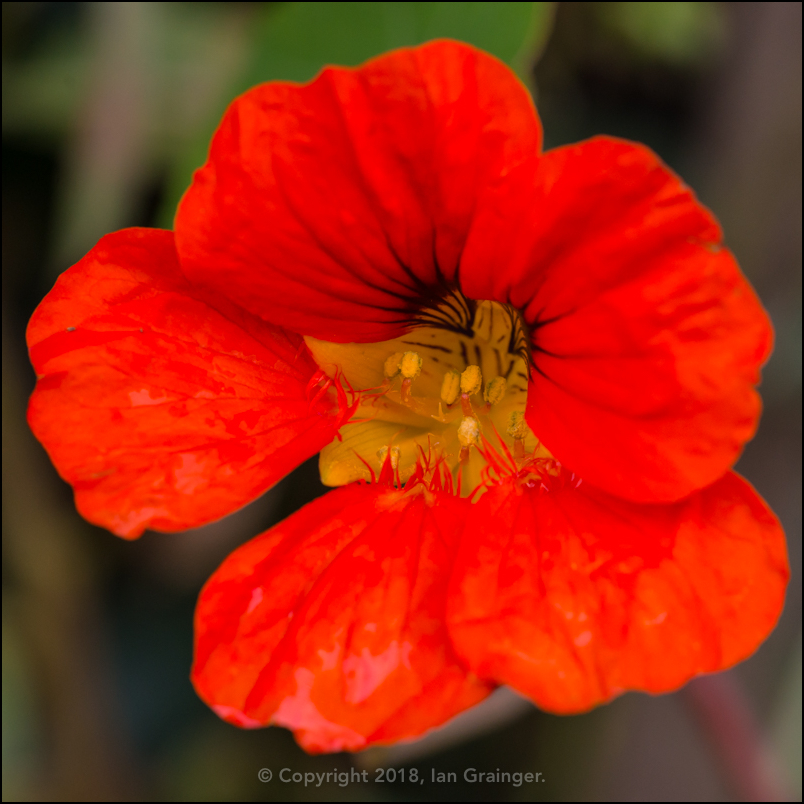 Fiery Nasturtium - November 2018
There were a few of these fiery looking Nasturtium (Tropaeolum) blooms dotted around the garden. They'd keep on showing up until the first hard frosts arrived.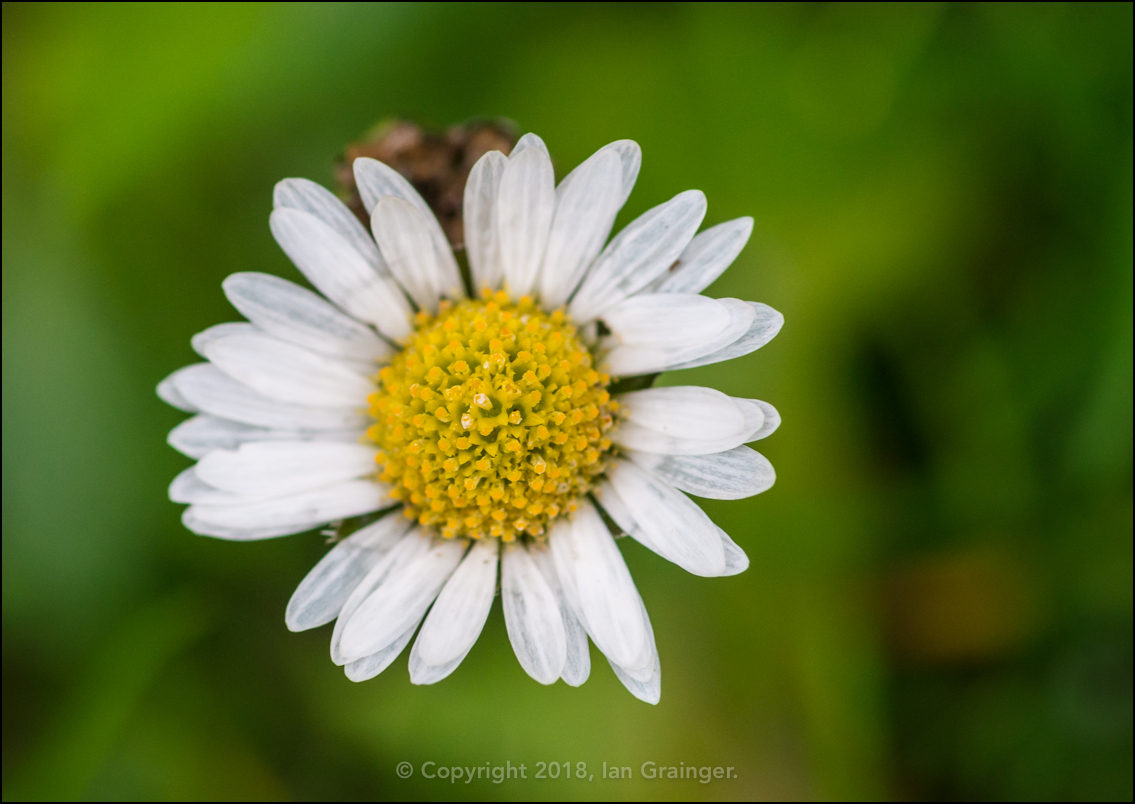 Lawn Daisy - November 2018
The little Lawn Daisies (Bellis perennis) were still occupying both garden lawns, and would provide a welcome Winter pollen hit for any insect that hadn't gone into hibernation mode.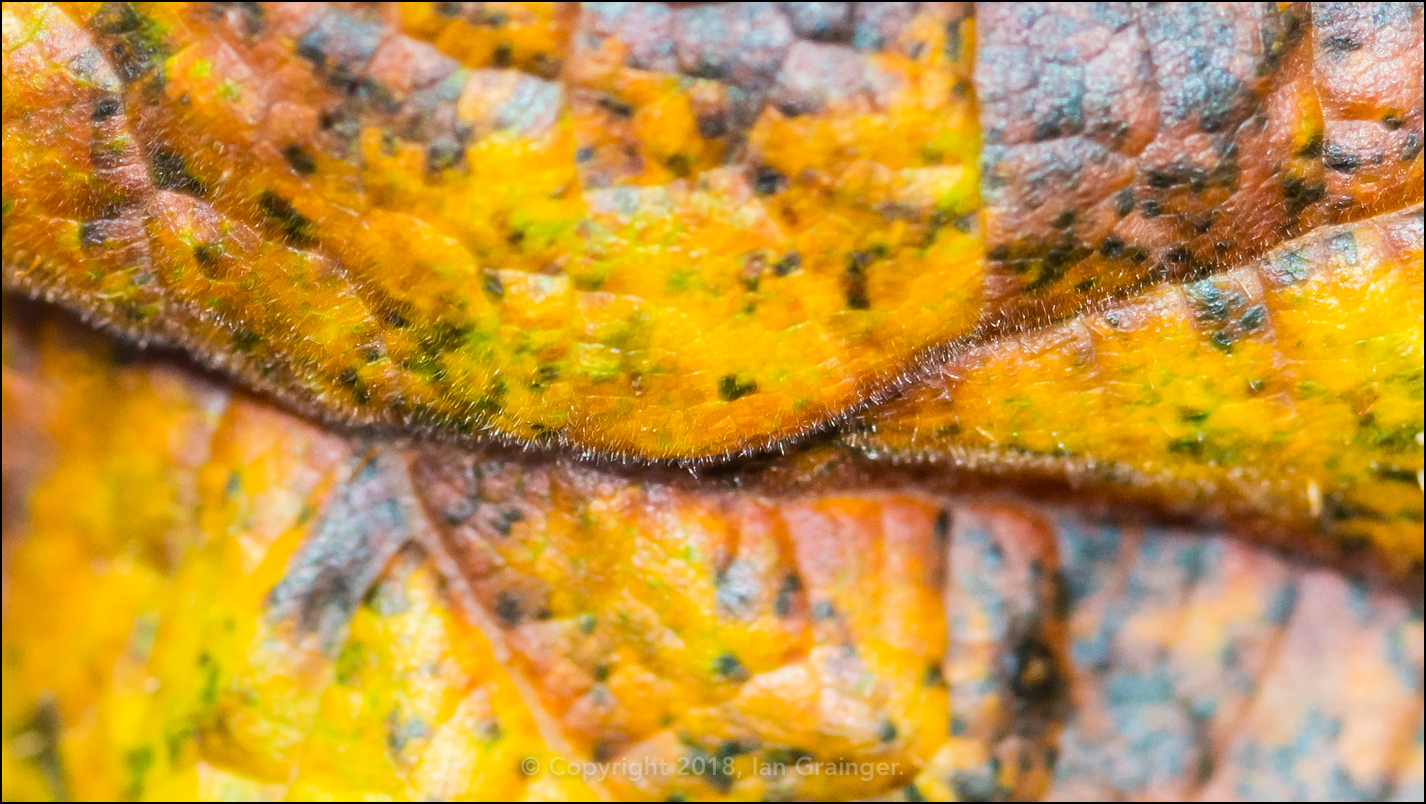 Leaf Hair - November 2018
I was quite intrigued by the little hairs visible on this rather colourful, decaying Corkscrew Hazel (Corylus avellana Contorta) tree leaf.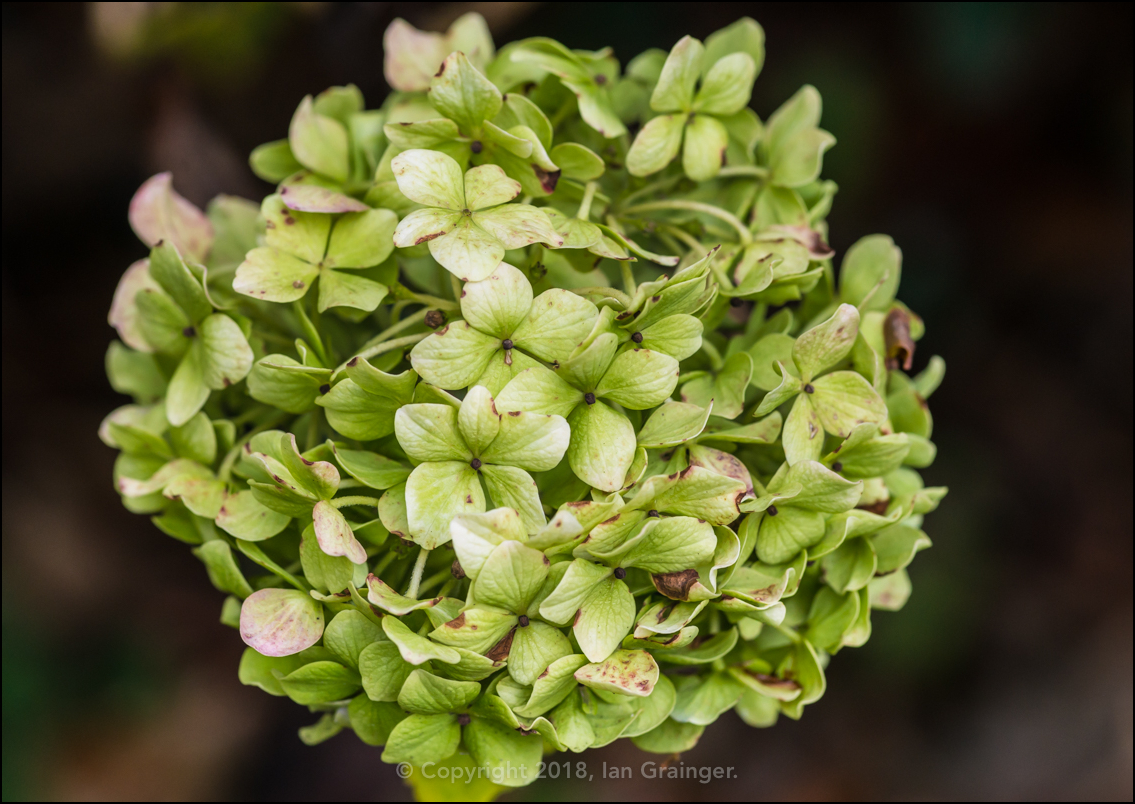 Mophead Hydrangea - November 2018
The Mophead Hydrangea (Hydrangea macrophylla) bushes were also decaying rapidly, although had lasted a lot longer than the Lacecap varieties.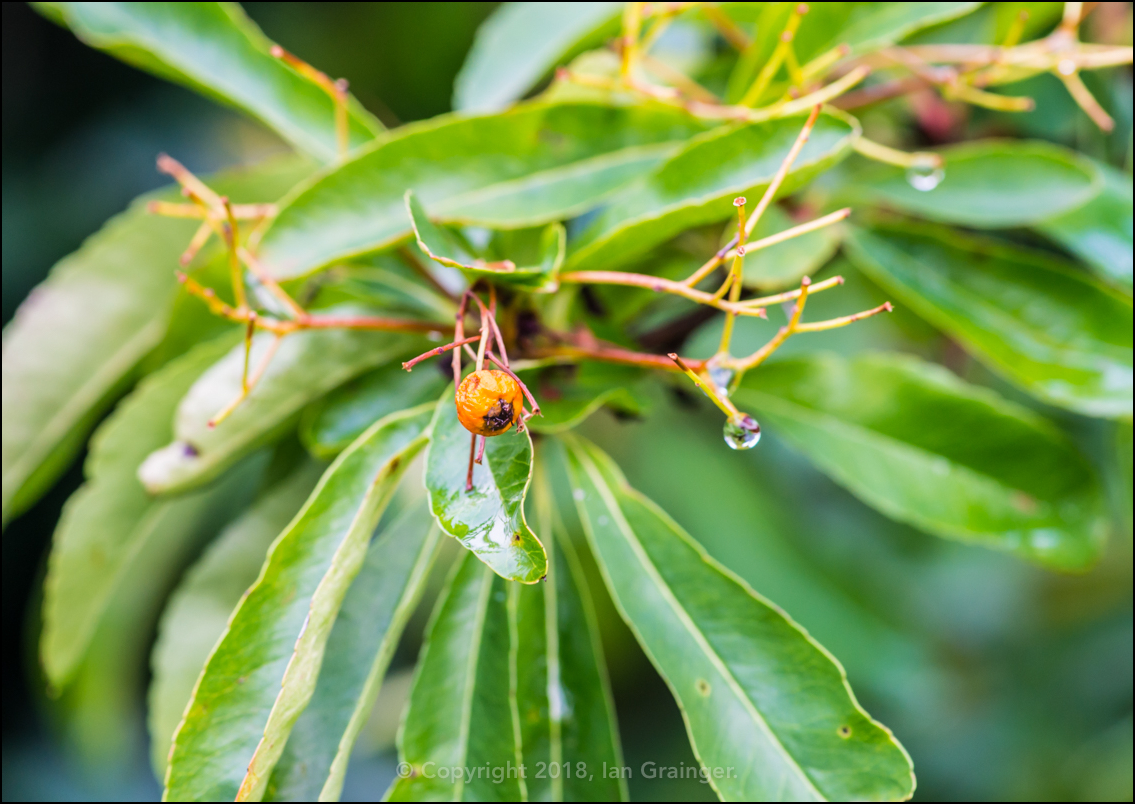 The Last One - November 2018
The largest Firethorn (Pyracantha) bush in the garden had only one single berry remaining, which was quite amazing considering it had been absolutely covered in berries only a few short weeks ago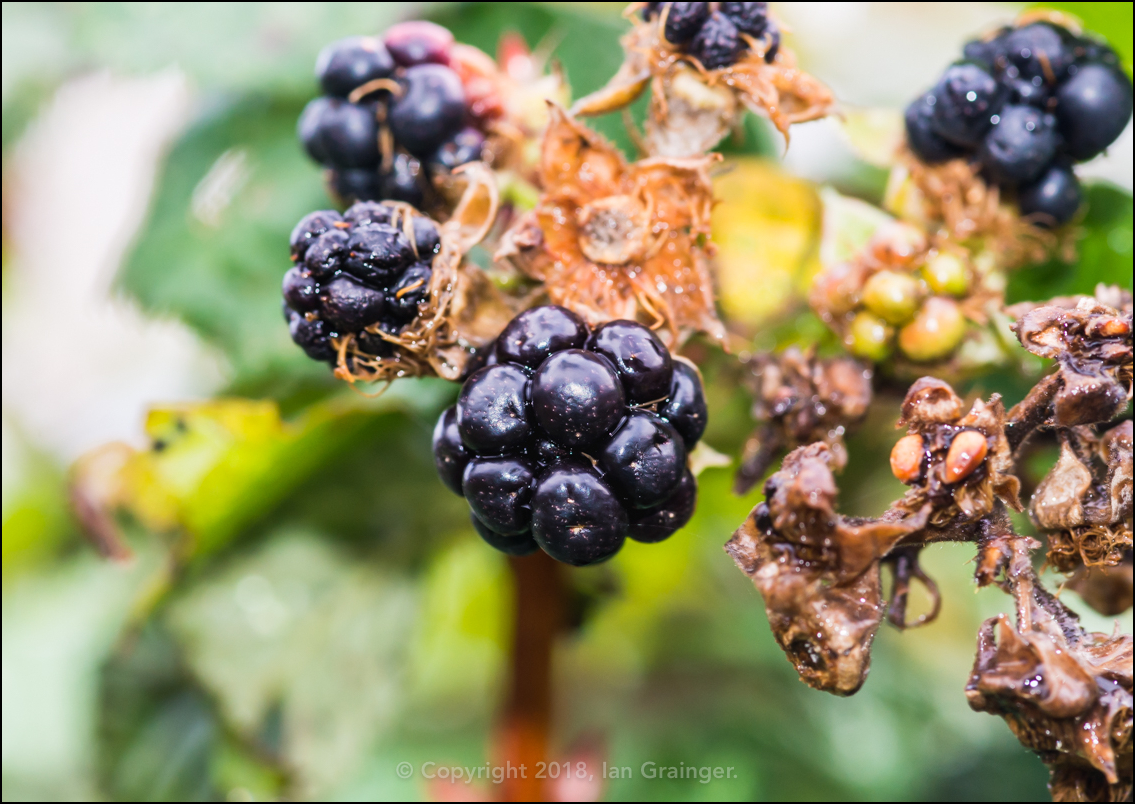 Bramble Surprise - November 2018
Something I wasn't expecting to see at the end of November were some Bramble (Rubus fruticosus) berries, yet here they were. They didn't look the most appetising of morsels, but some bird or insect would be grateful of them.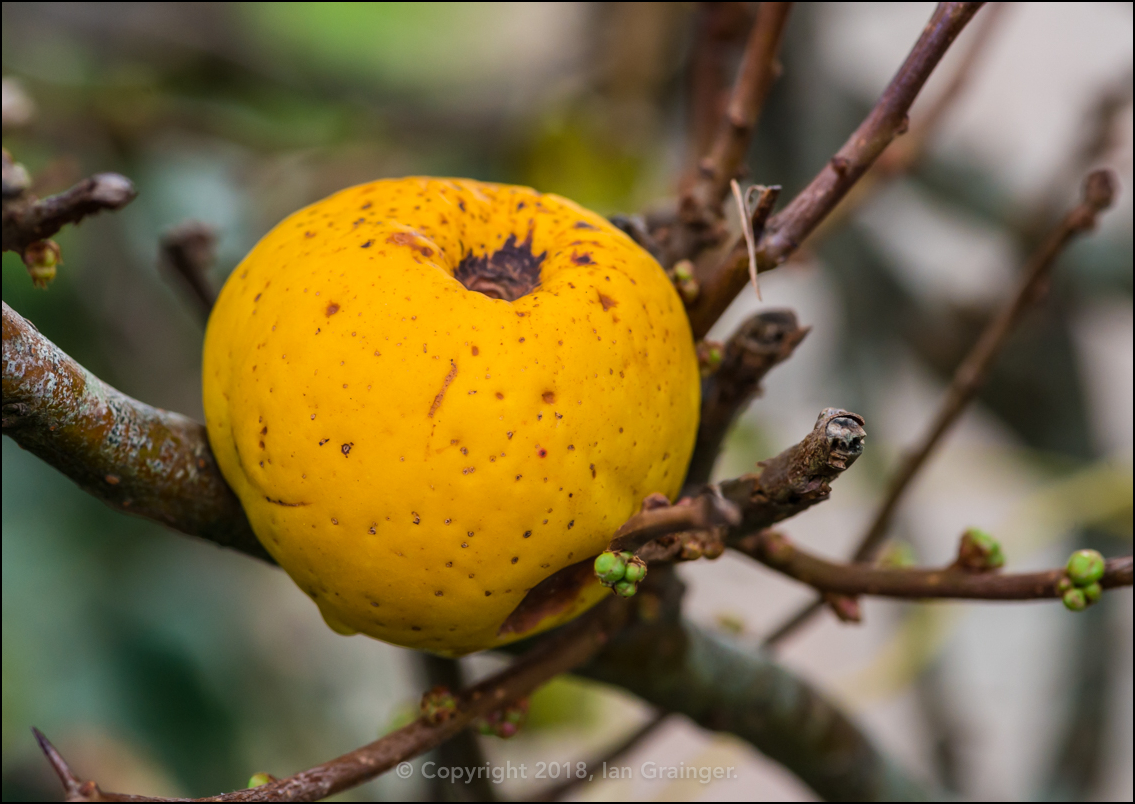 Quince - November 2018
Staying with fruit, and most of the Quince (Chaenomeles) bush fruit had already fallen, but a few stubborn fruits remained firmly attached to their branches.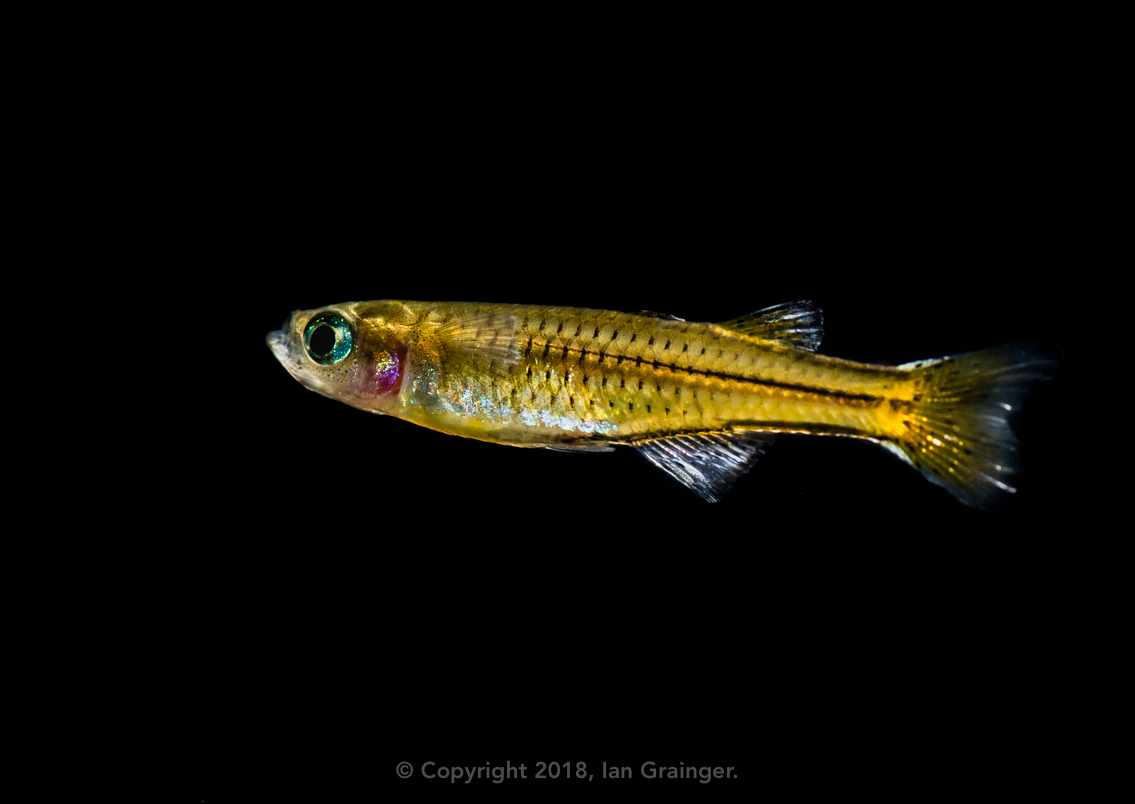 Spotted Blue Eye - October 2018
Finally, my fishy friends. I haven't had time to shoot any of my charges recently, so here's a Spotted Blue Eye Rainbowfish (Pseudomugil gertrudae) I shot a few weeks ago. I'm desperate to catch them displaying to one another, but every time I approach the tank with the camera they think they're going to be fed, and stop. Oh well! If I sit there long enough, maybe they'll start again.
So this week I decided to go with Raindrop Refuge as my Image of the Week, simply because I thought it was the best of this week's bunch...