Herb Robert - March 2019
For the third week in a row there was good weather for my Sunday morning photo shoot. The blue skies betrayed the chilliness of the temperature though, and where last week there were plenty of insects buzzing about, this week they were noticeable by their absence.
However, springtime was most definitely in the air when it came to the flora in dad's garden. The Herb Robert (Geranium robertianum) was back, which is by far and away my favourite looking weed!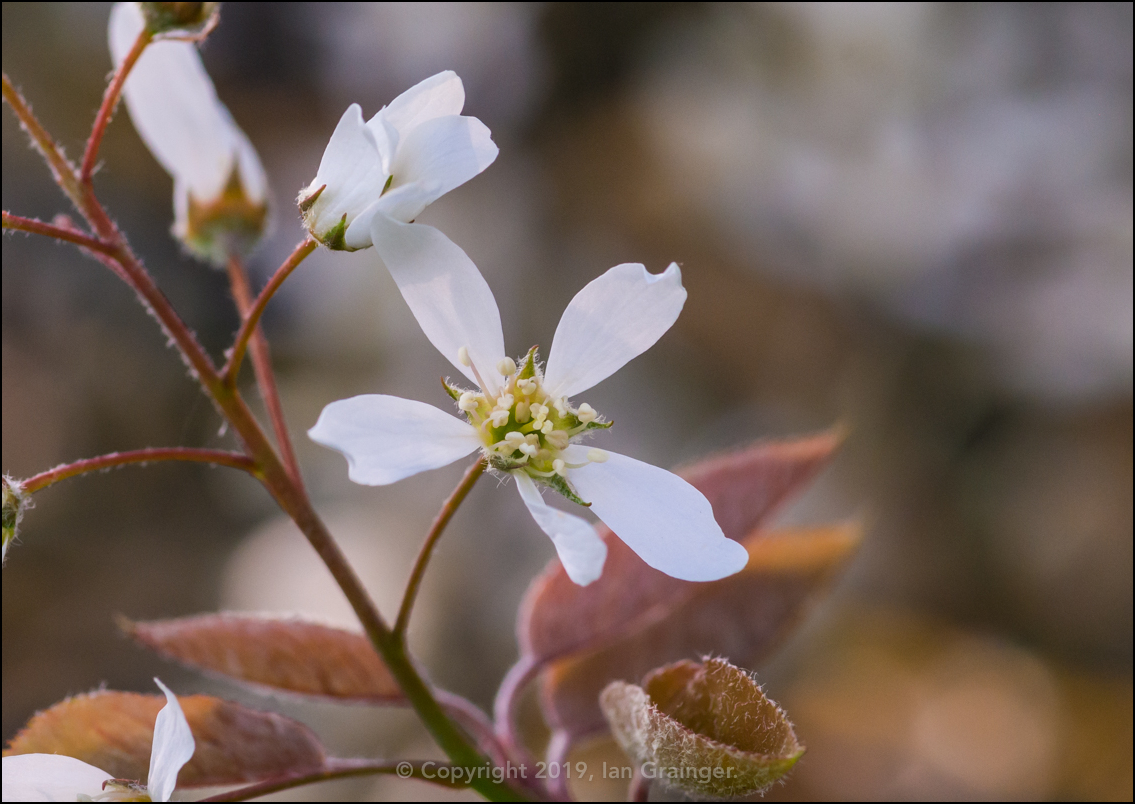 Amelanchier Blossom - March 2019
The Amelanchier tree was looking spectacular, covered in this beautiful white blossom. See below for a wider shot of the tree in bloom.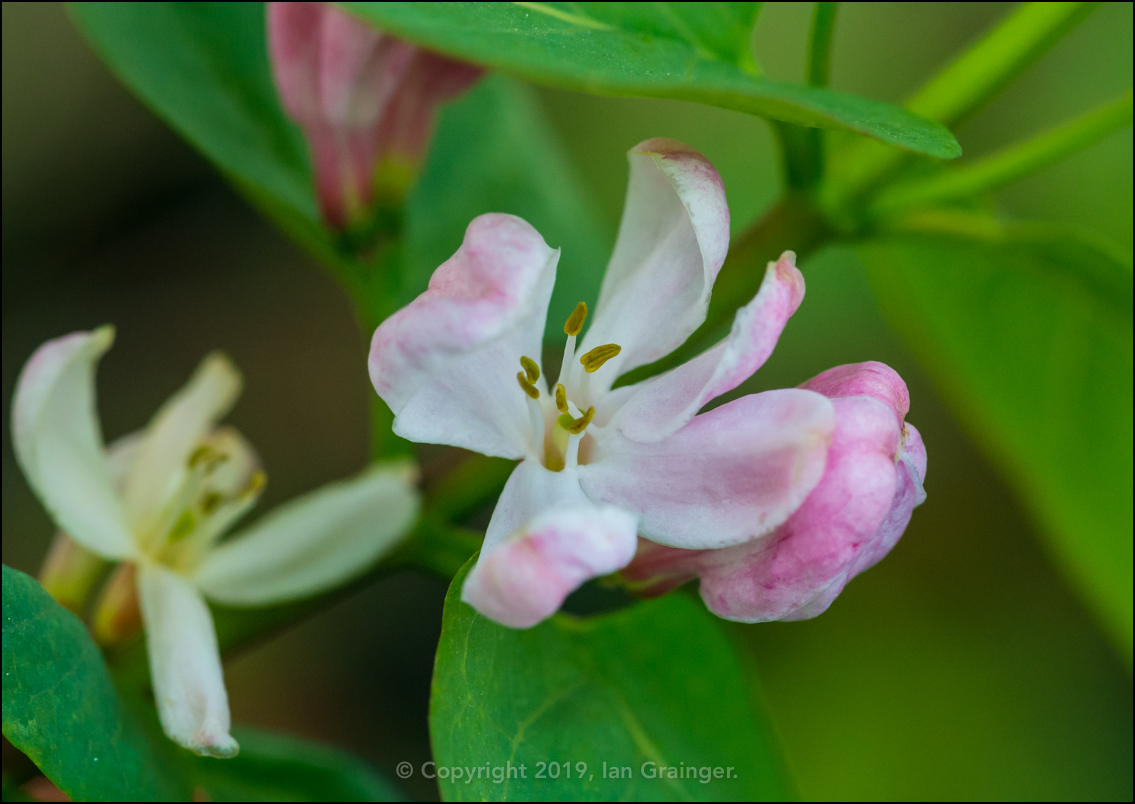 Tartarian Honeysuckle - March 2019
It was the time of year when lots of trees and shrubs were starting to bloom, and another favourite of mine was the Tartarian Honeysuckle (Lonicera tatarica), which was just getting started.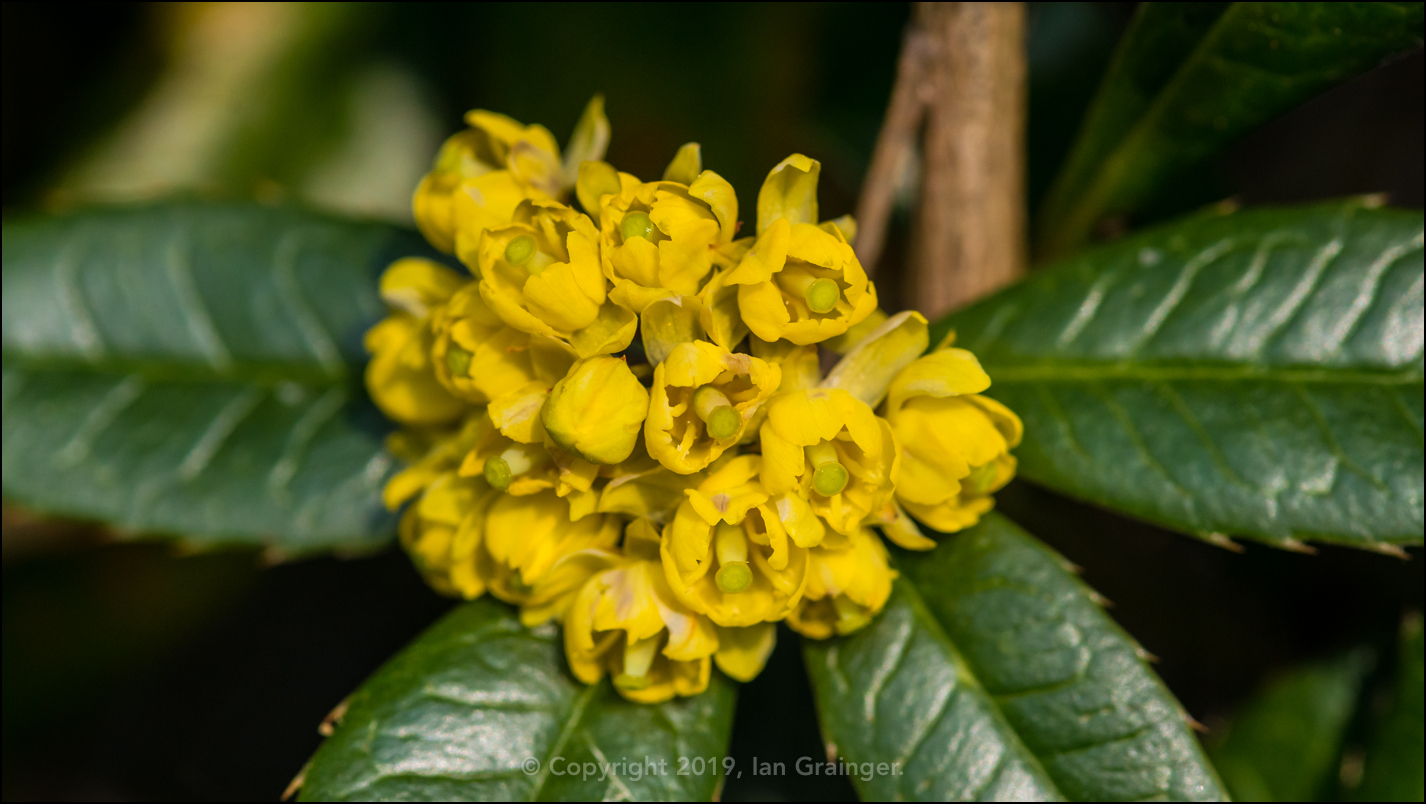 Berberis Blossom - March 2019
One of the Berberis bushes had also burst into bloom. I couldn't remember this particular shrub flowering since I began taking photographs in this garden over a decade ago.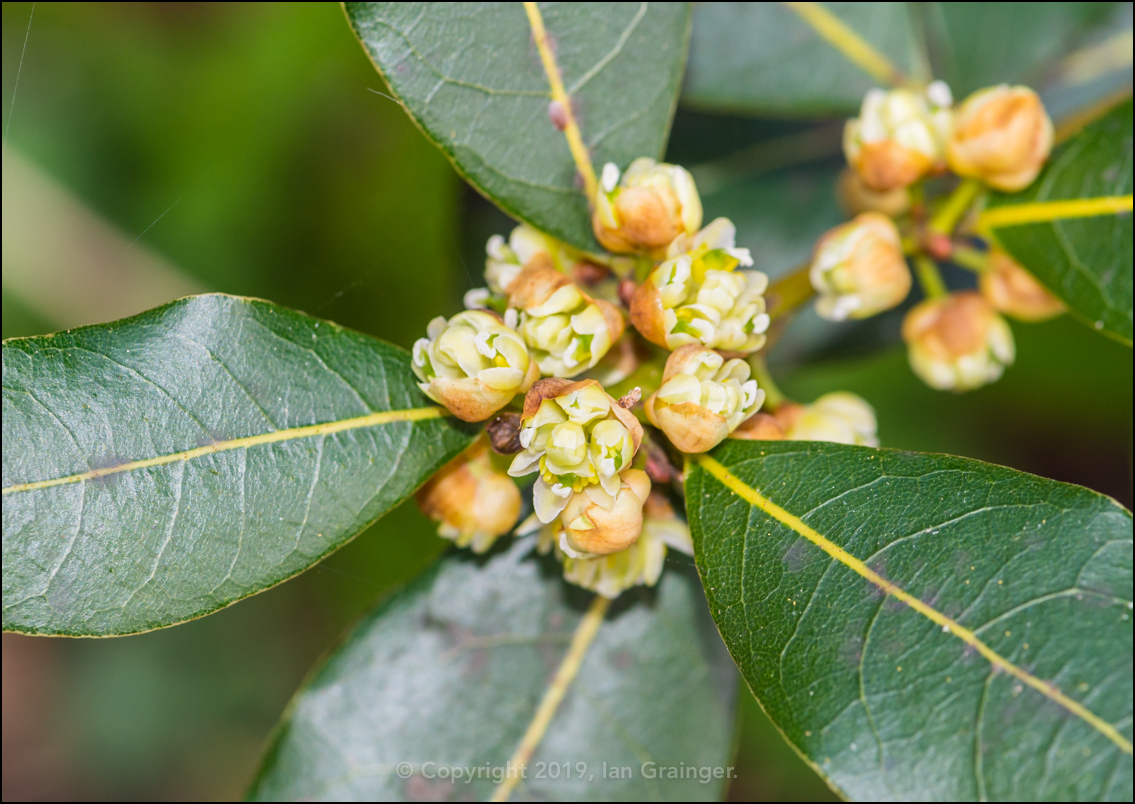 Bay Blossom - March 2019
All of the Bay (Laurus nobilis) trees were producing blossom at an incredible rate, with clusters of flowers just like this appearing at nearly every leaf junction.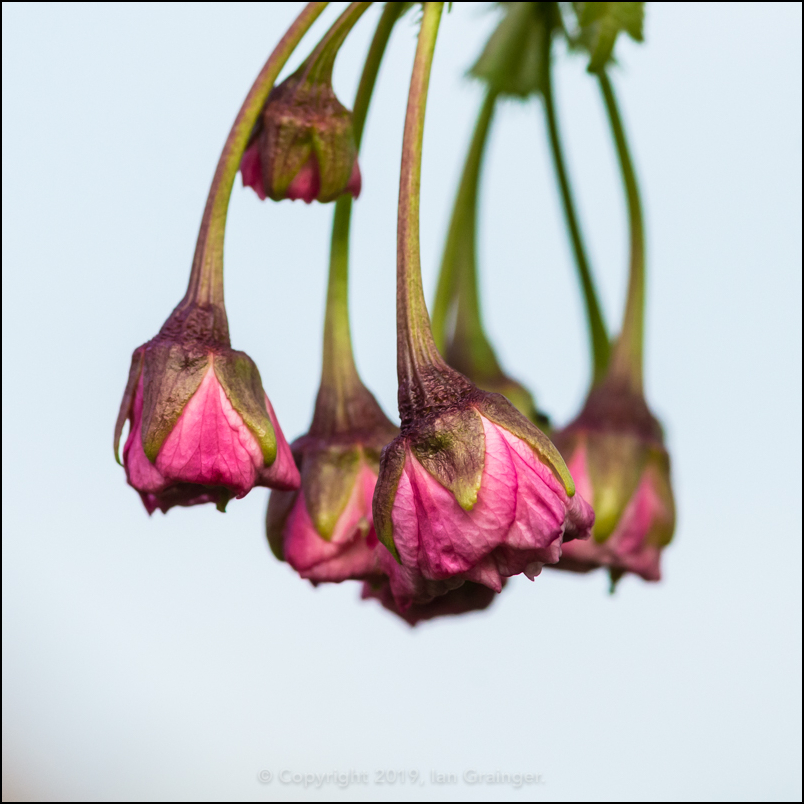 Prunus Pretties - March 2019
The Cherry Tree (Prunus) was just about ready to open up its flower buds, and I suspect would look a lot more spectacular next week.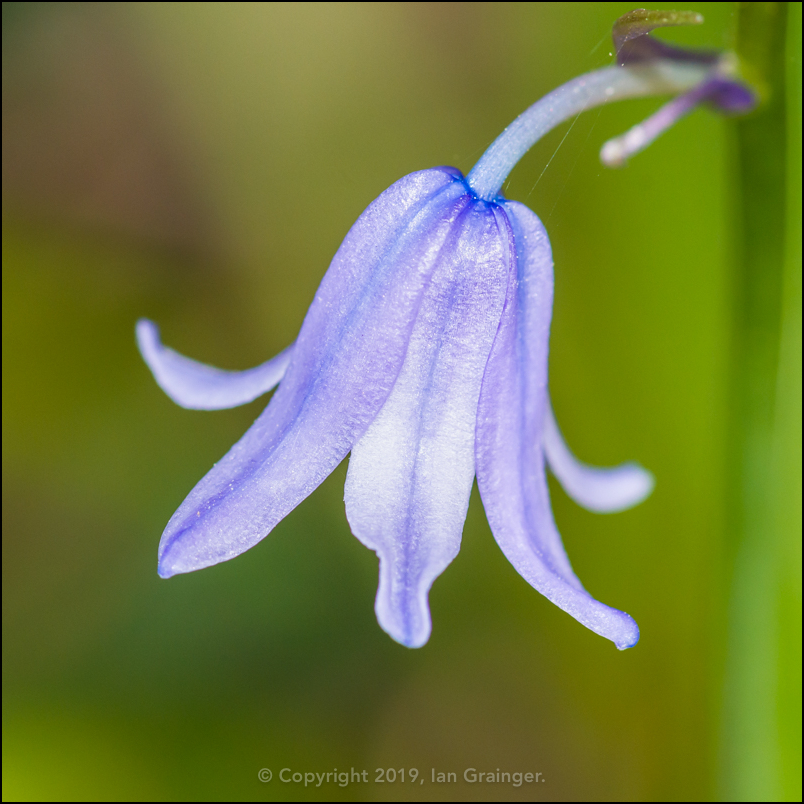 Bluebell Beauty - March 2019
I was quite surprised to see that the Spanish Bluebells (Hyacinthoides hispanica) were beginning to open quite so early in the season.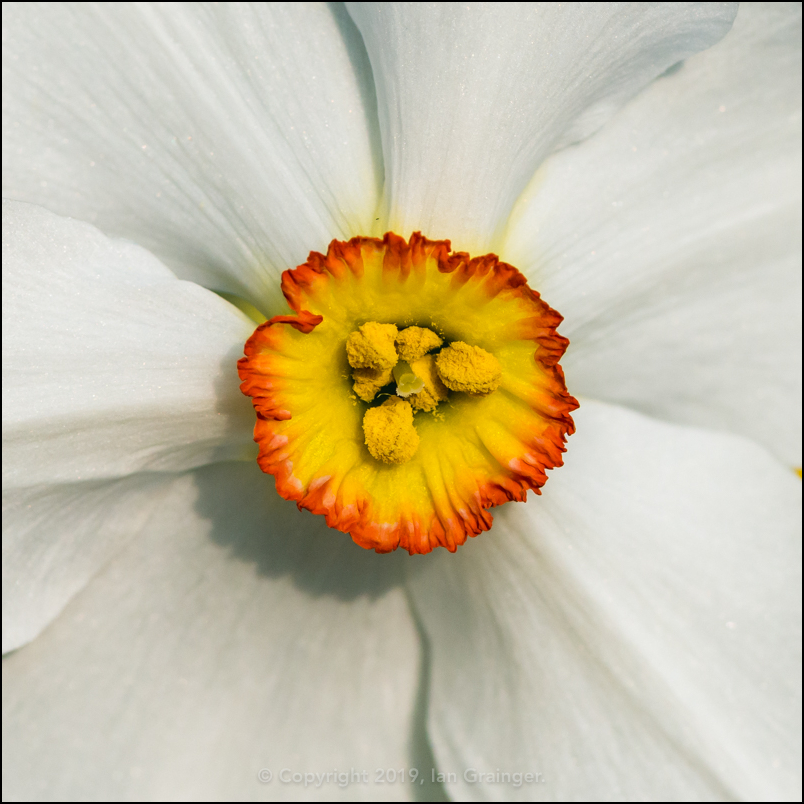 Pheasant's Eye - March 2019
There used to be quite a few of these Pheasant's Eye Daffodils (Narcissus) in the garden, but this is the only specimen I have been able to find so far this year.
Pink Quince - March 2019
Of the two Quince (Chaenomeles) bushes currently in the garden, this light pink coloured variety is my favourite, and it was absolutely covered in flowers. I'm hoping for a big haul of fruit come the end of autumn!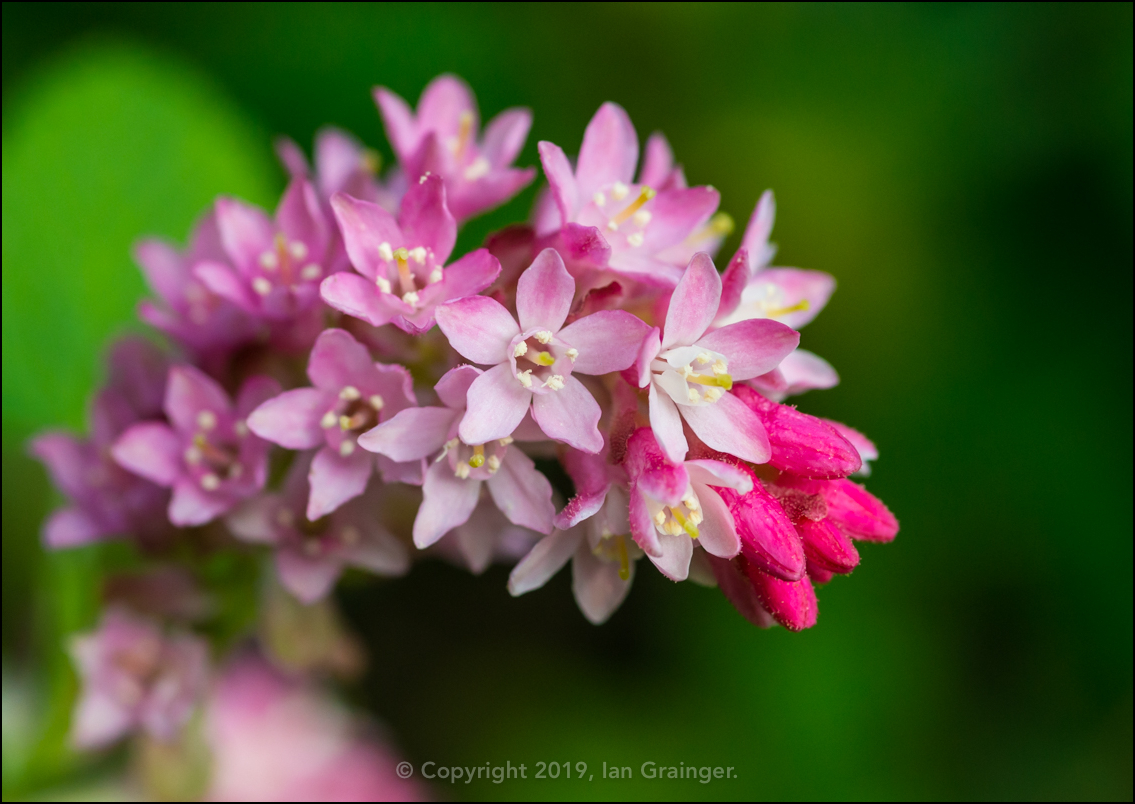 Currant State - March 2019
The Flowering Currant (Ribes sanguineum) continued to take its time to fully open all of its flower buds, but was starting to look more and more spectacular as the weeks went by.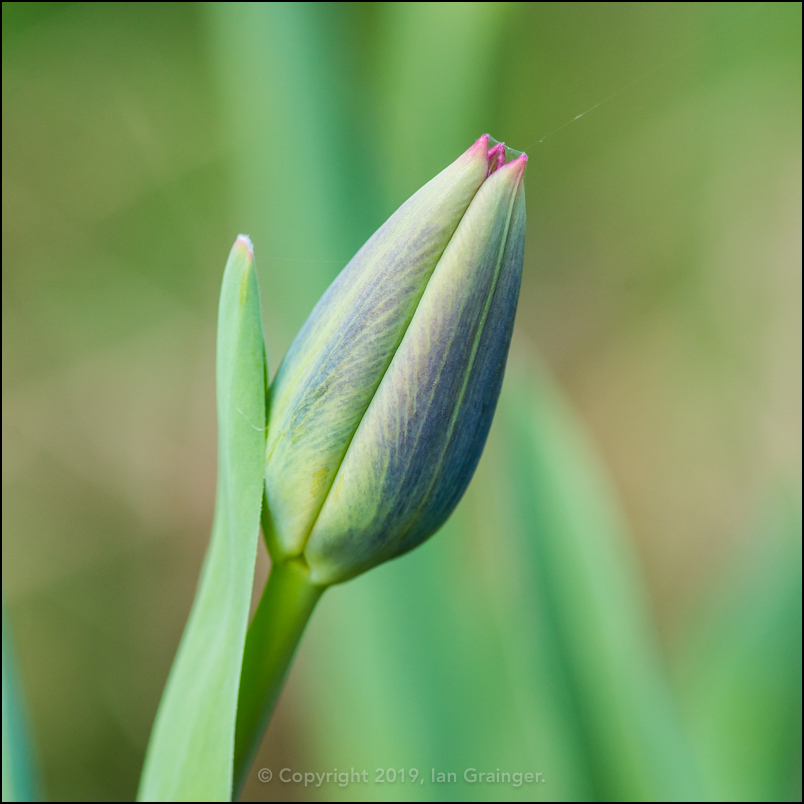 Queen of the Night - March 2019
Tulip (Tulipa) 'Queen of the Night' was also taking her time about showing us her petals. I've never been impressed by this particular Tulip, but quite like the colourful flower buds.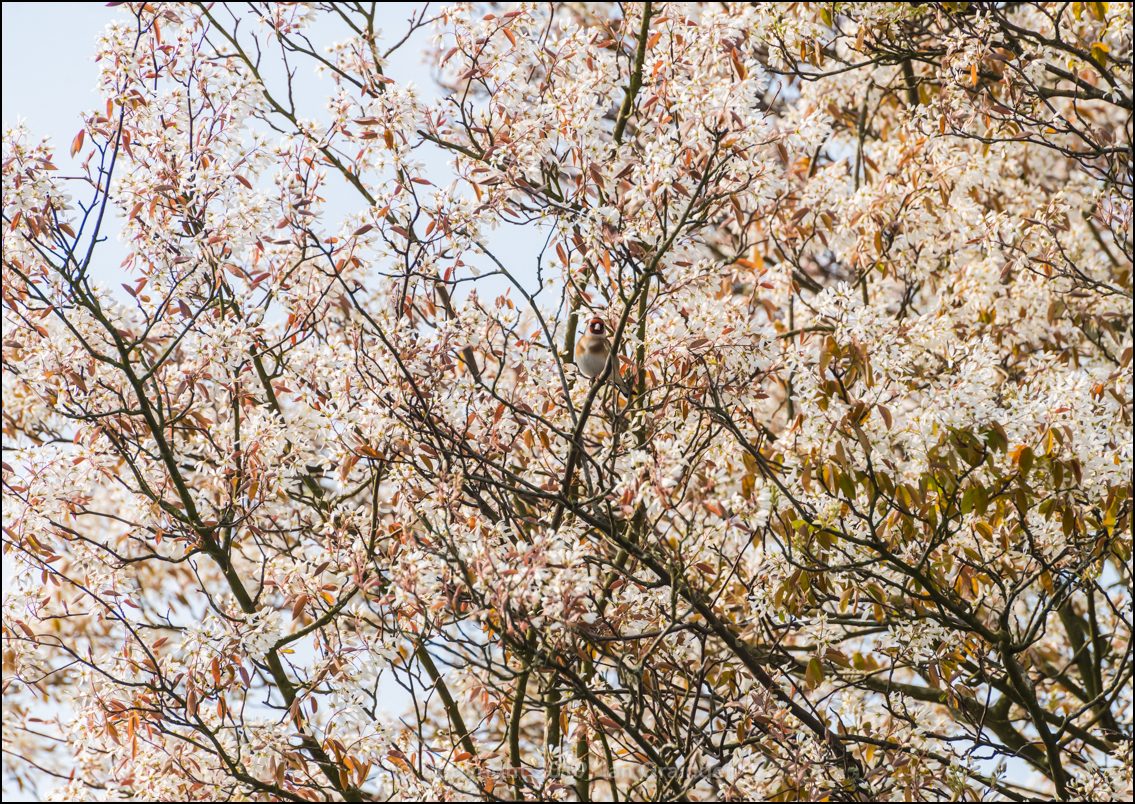 Blossoming Goldfinch - March 2019
As mentioned earlier, the Amelanchier tree was looking quite spectacular, and made a great backdrop for this visiting Goldfinch (Carduelis carduelis).
So this week I went with Herb Robert as my Image of the Week simply because it is my favourite weed, and I always enjoy seeing it return to the garden...