Pear Blossom Explorer - April 2019
It was another beautiful Sunday morning for my photo shoot this week, and although the day started with a chill in the air, it got progressively warmer as the morning went on.
The warming conditions meant that my bug buddies were back, and I found this Mining Bee (Andrena) enjoying the Pear (Pyrus) tree blossom that had opened up in the sunny conditions.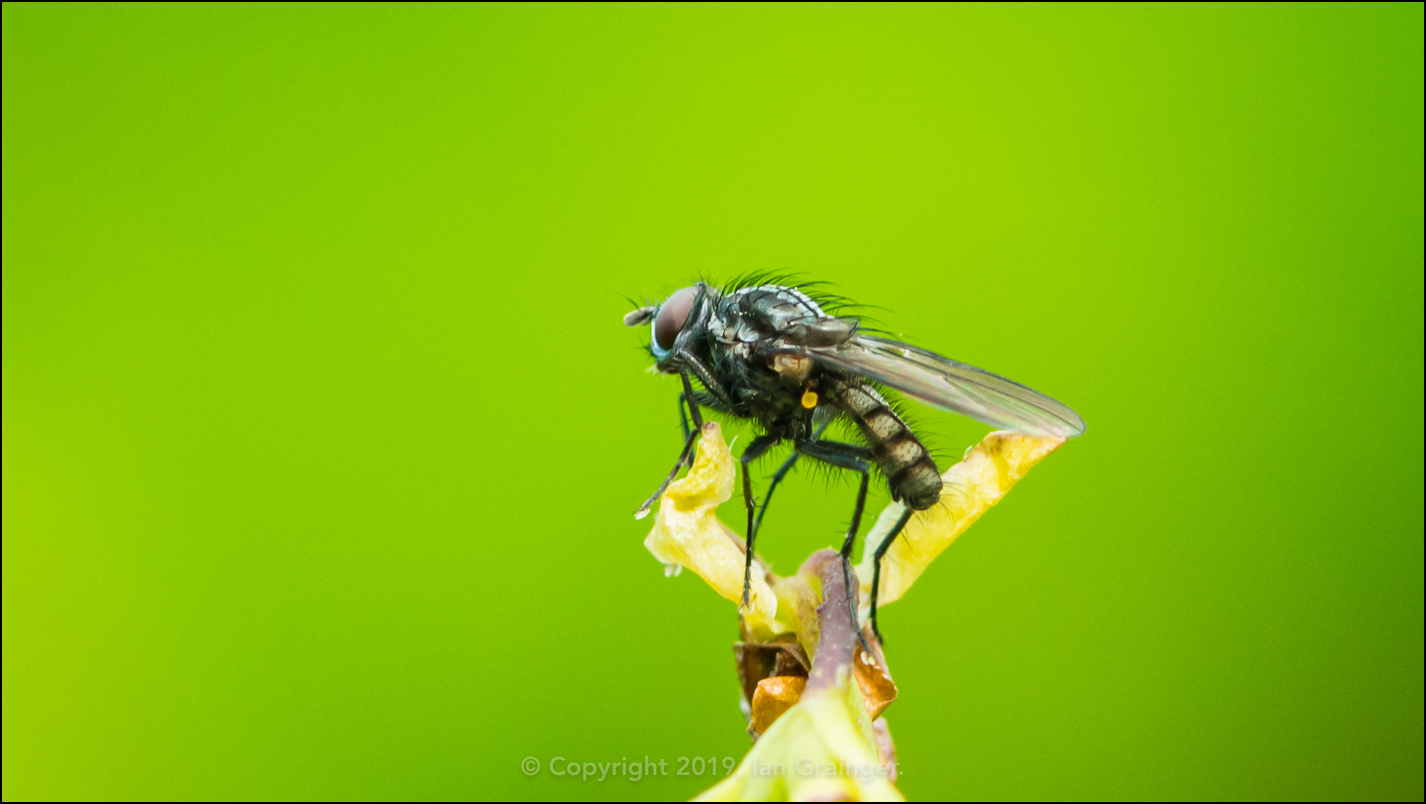 Resting Fly - April 2019
There were quite a few Flies (Diptera) about too, and I found this one resting on the remains of a Winter Honeysuckle (Lonicera fragrantissima) bloom. I'm no expert in determining fly species, but have it on good authority that this one is from the Anthomyiidae family!
Blackbird - April 2019
The Blackbirds (Turdus merula) also seemed to be out in force with lots of males competing for territory in the garden. I witnessed quite a few squabbles between them in a relatively short period of time.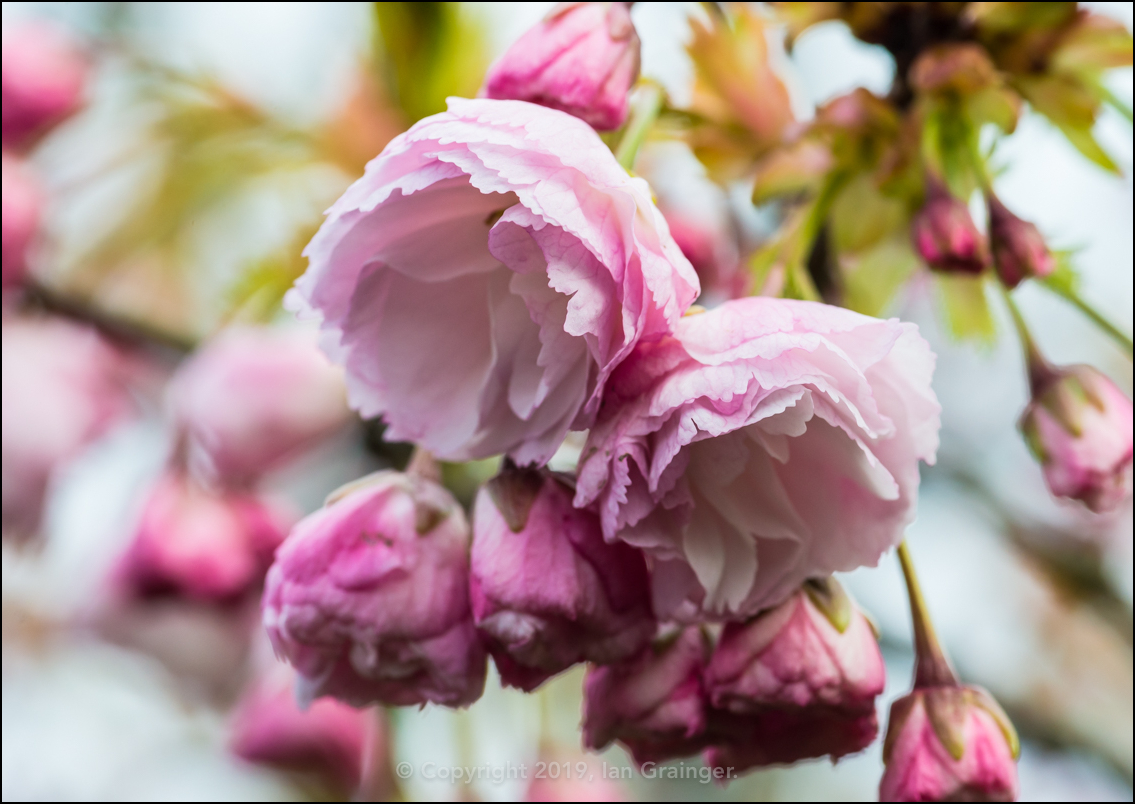 Cherry Tree Blossom - April 2019
The Cherry Tree (Prunus) was still mostly full of flower buds, but there were a few buds that had opened, and were looking as pretty as ever.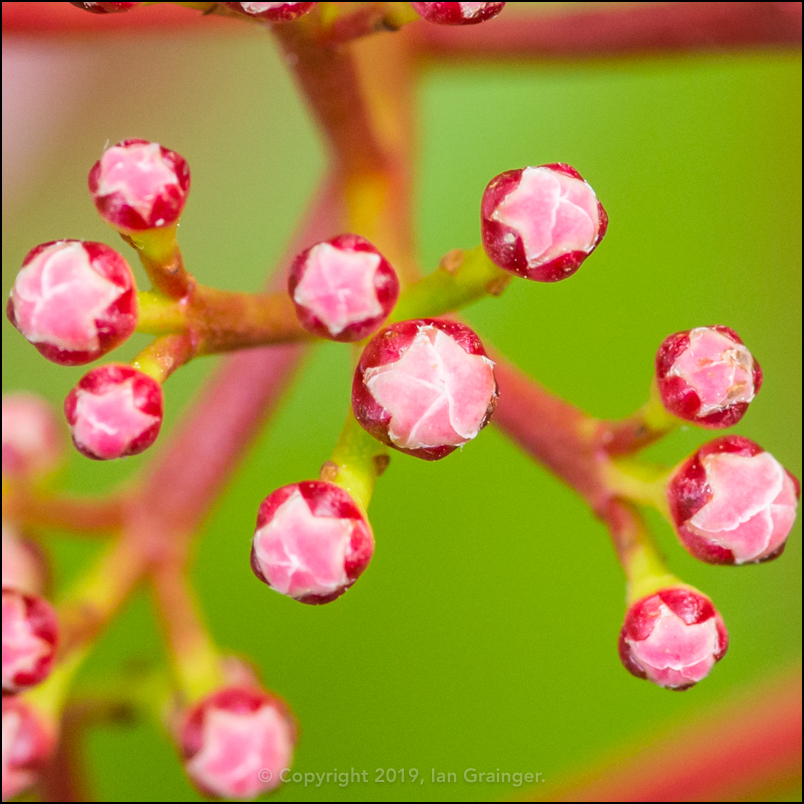 Budding Red Robin - April 2019
The Red Robin (Photinia fraseri) bush was still in the budding stage, but it looked like the blooms would be with us sooner rather than later.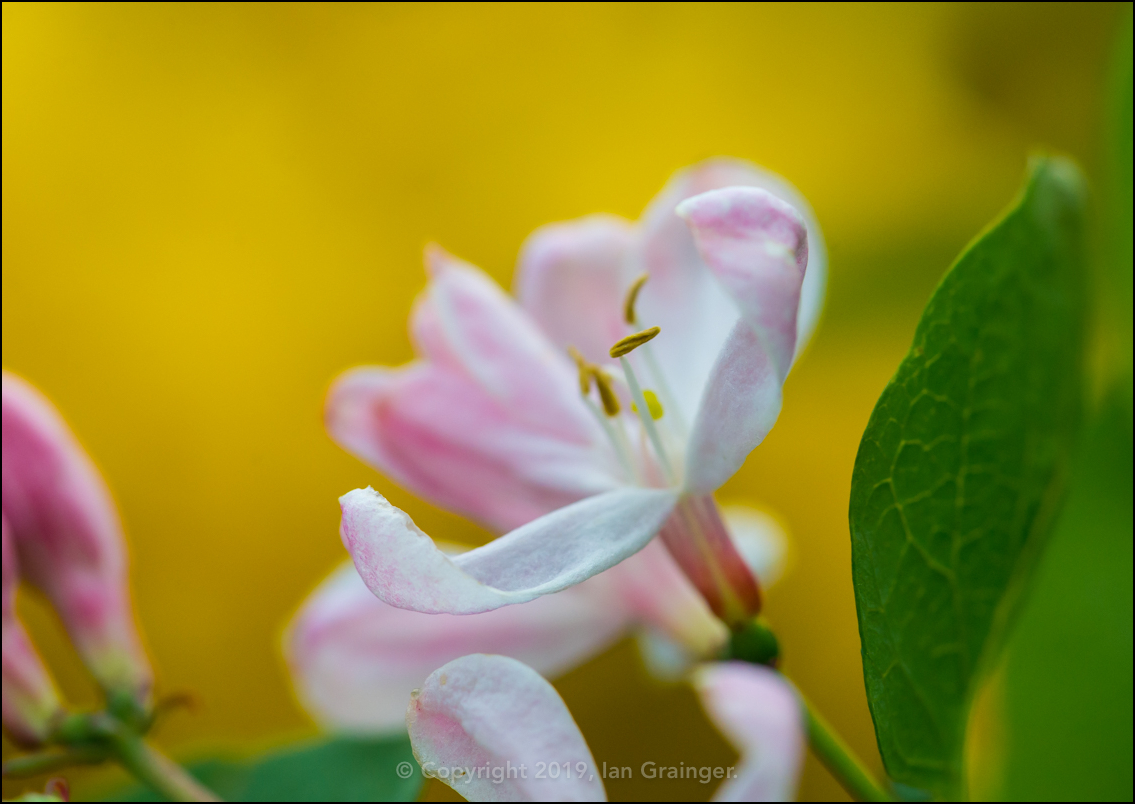 Tartarian Honeysuckle - April 2019
The blooms on the Tartarian Honeysuckle (Lonicera tatarica) were becoming more profuse, and were looking rather lovely against the yellow of the Forsythia (Forsythia intermedia) bush flowers.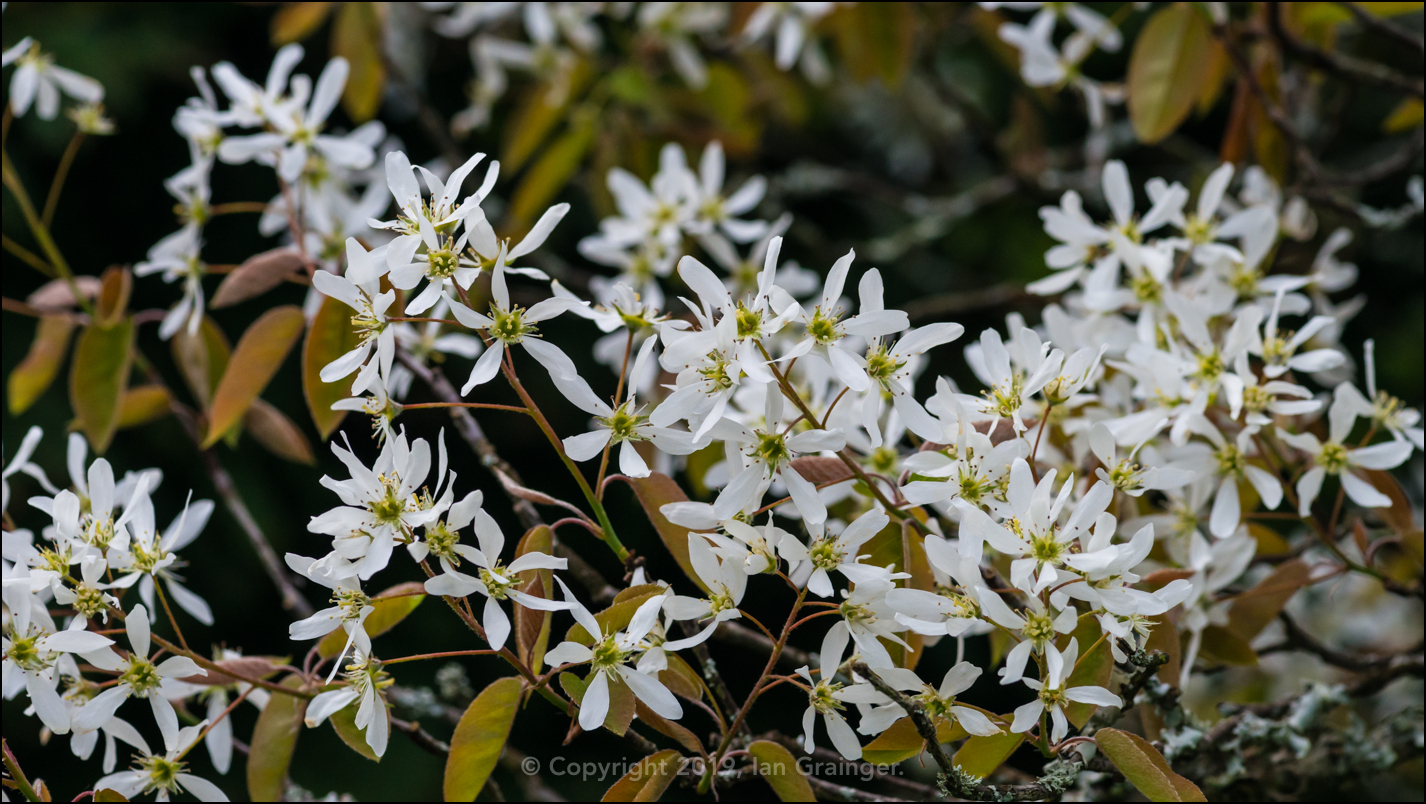 Amelanchier Blossom - April 2019
Thankfully it hadn't been too windy in the last week, so the blossom of the Amelanchier tree was still intact.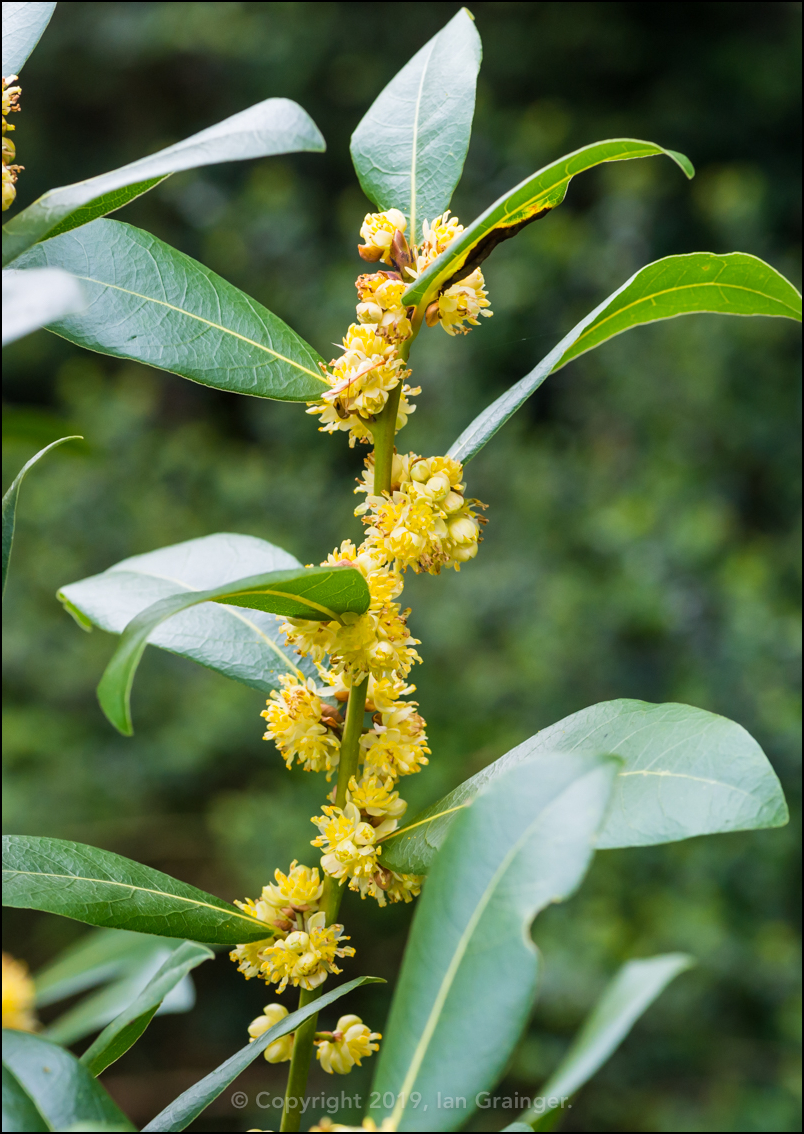 Bay Tree Blossom - April 2019
I'd never seen so much blossom on the Bay (Laurus nobilis) trees before. The branches were absolutely covered in clusters of blossom.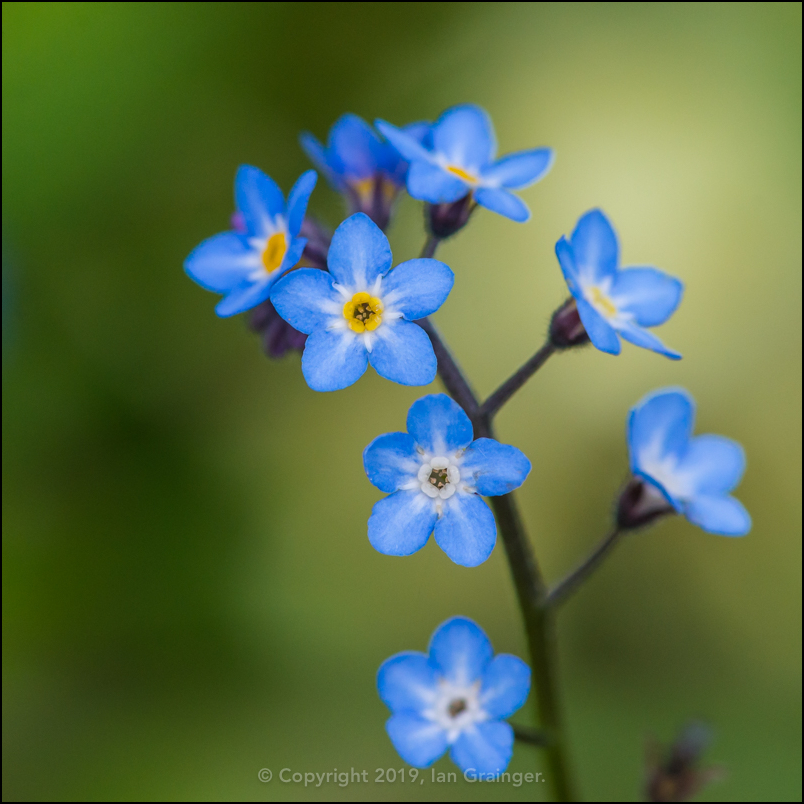 Forget-me-not - April 2019
The beautiful blue Forget-me-nots (Myosotis) were gaining traction in the garden, and were popping up all over the place.
Dainty Daffodils - April 2019
Although most of the Daffodils (Narcissus) were going over, there were still a few surprises left. These triple headed ones had left it late to come to the party, but were still the most welcome of guests.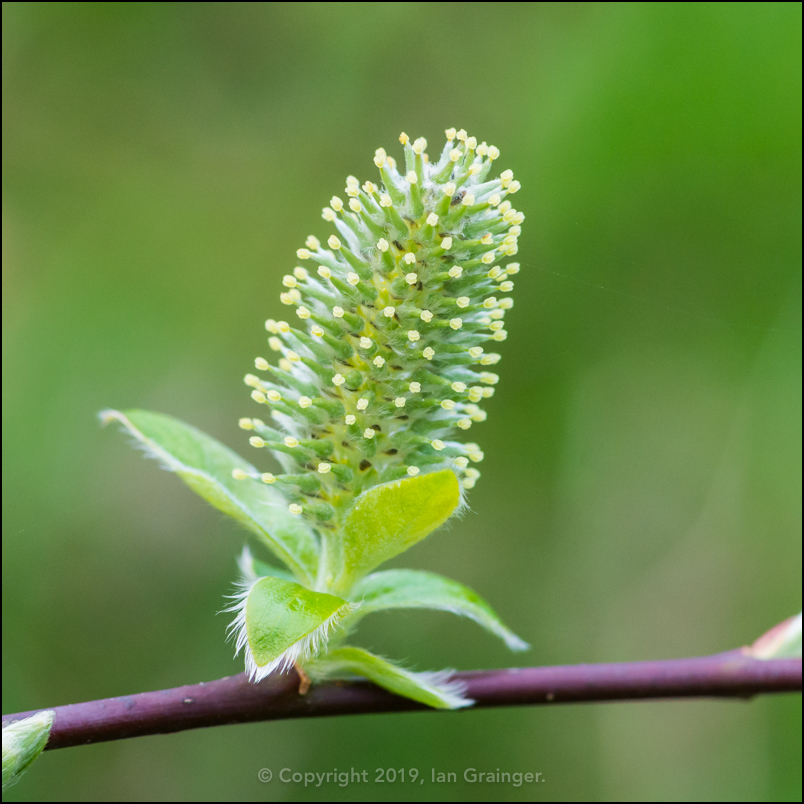 Open Catkin - April 2019
The Willow (Salix) tree catkins were progressing nicely, and were now open for business for any passing bug or beetle.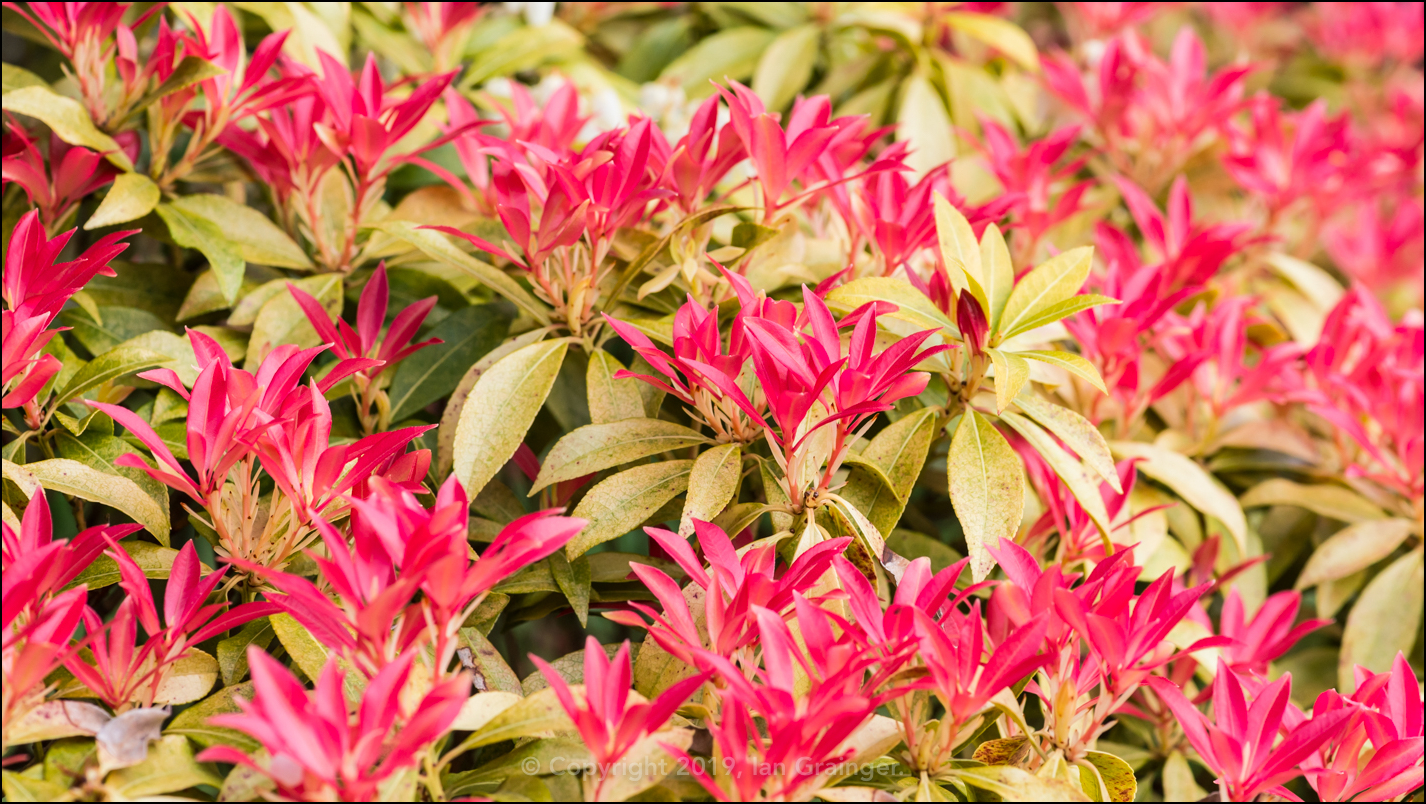 Flaming Forest - April 2019
Finally, the Forest Flame (Pieris) bush was now showing how it got its name, displaying its wonderful fiery red leaves.
So this week I went with Pear Blossom Explorer as my Image of the Week simply because it's always nice to get a decent shot of one of my bug buddies when they return after the winter break...