Cherry Tree Blossom - April 2019
It was beautiful and sunny for my photo shoot in dad's garden on Sunday morning, but the strong wind brought with it a chill that reminded you that it was still only April.
In better news, the Cherry (Prunus) tree had transitioned from mostly buds to mostly blooms, and the flowers looked especially beautiful against the bright blue sky.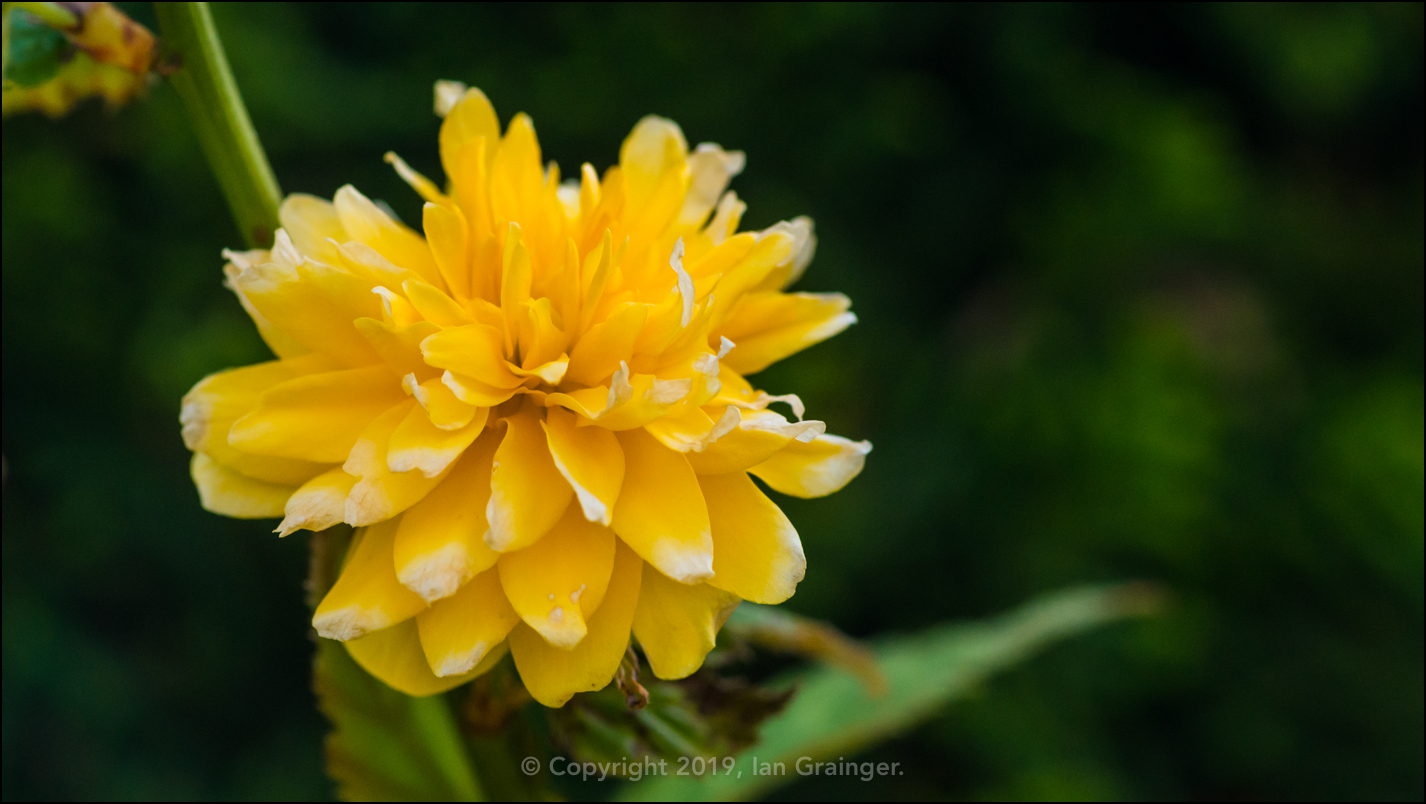 Kerria Blossom - April 2019
A new arrival in the garden this week was the Japanese Rose (Kerria japonica), which was just starting to show blooms in a hedge that had already had Periwinkle (Vinca), Winter Jasmine (Jasminum nudiflorum) and Forsythia (Forsythia intermedia) flowers growing through it.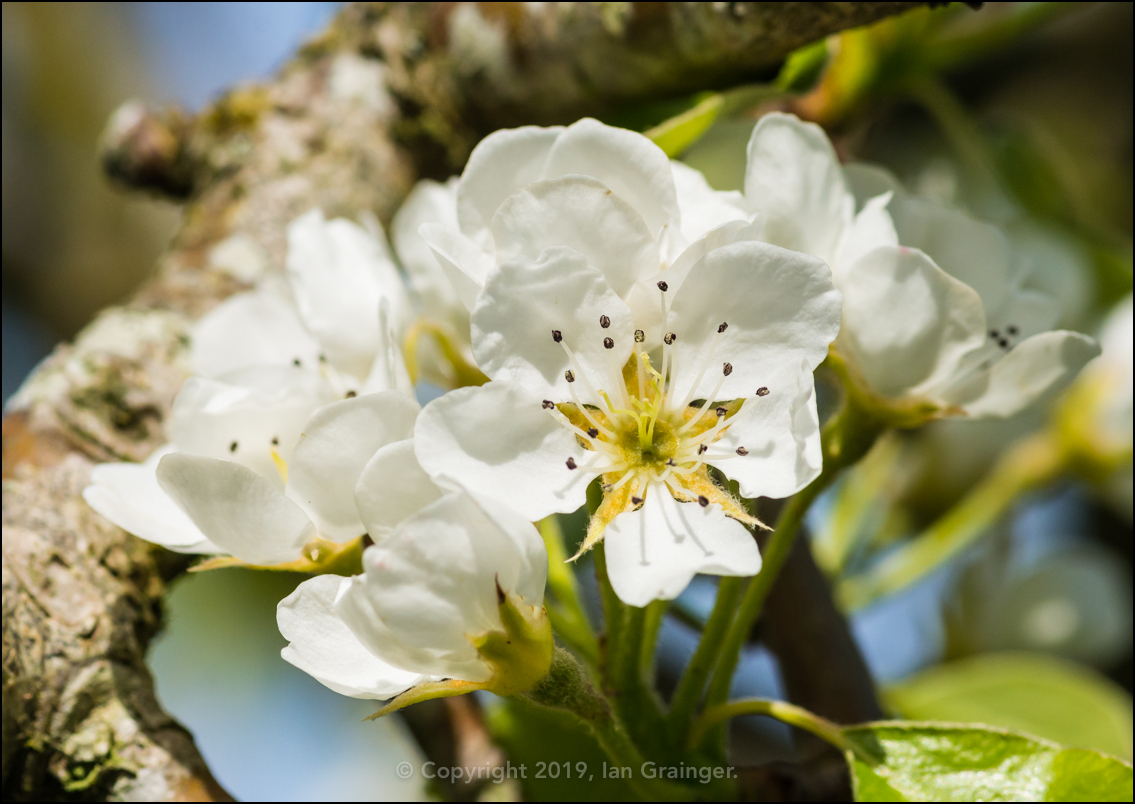 Pear Tree Blossom - April 2019
The Pear (Pyrus) tree blossom was also now taking off, with nearly all buds open on a tree in a neighbouring garden.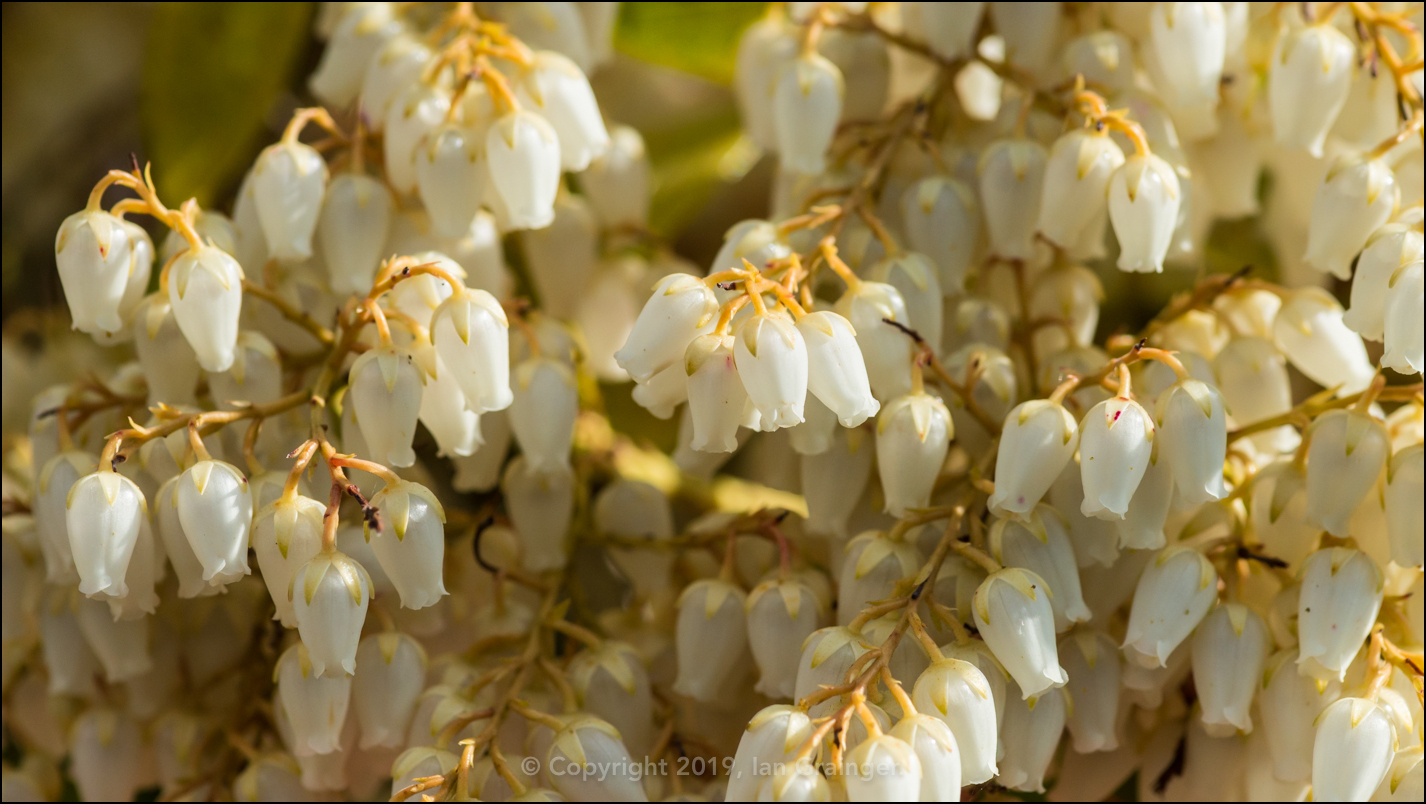 Forest Flame Blossom - April 2019
The Forest Flame (Pieris) bush continued to produce hundreds of its tiny flowers, although the wind was succeeding in knocking lots of them off the shrub and onto the ground.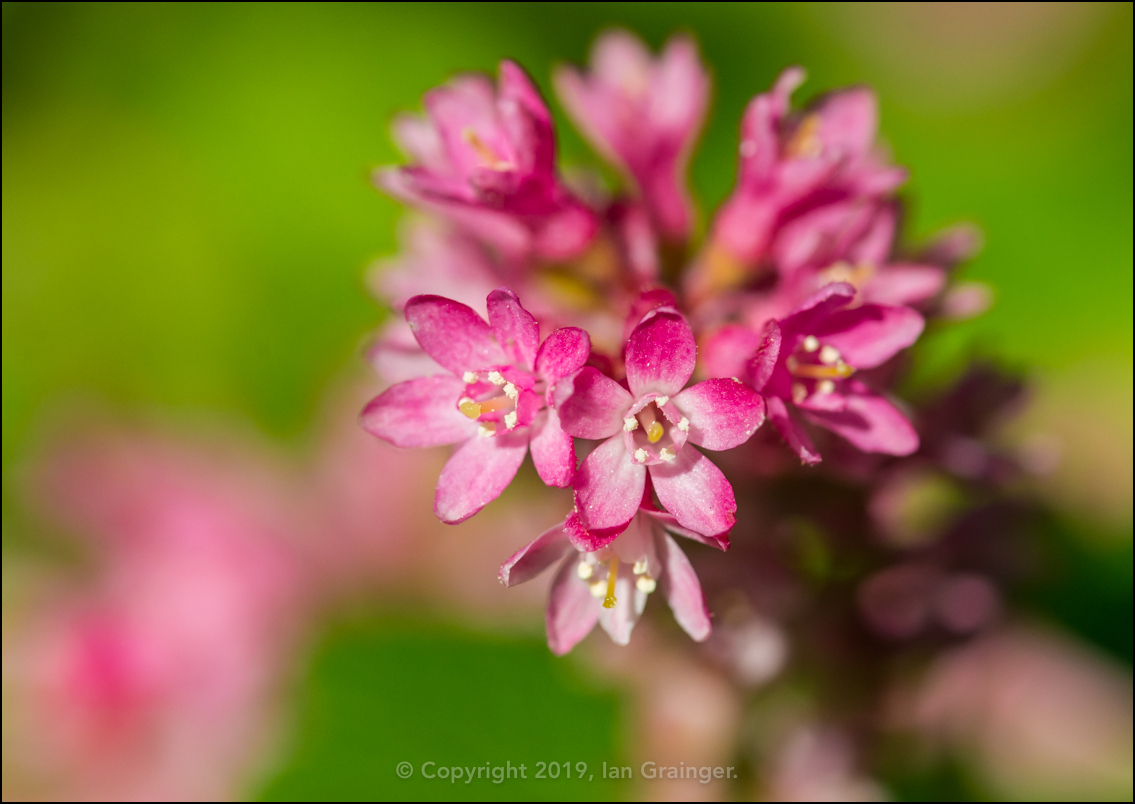 Flowering Currant Blossom - April 2019
The Flowering Currant (Ribes sanguineum) was now a mass of its beautiful pink coloured flower clusters, which were a lot more robust when they encountered the wind.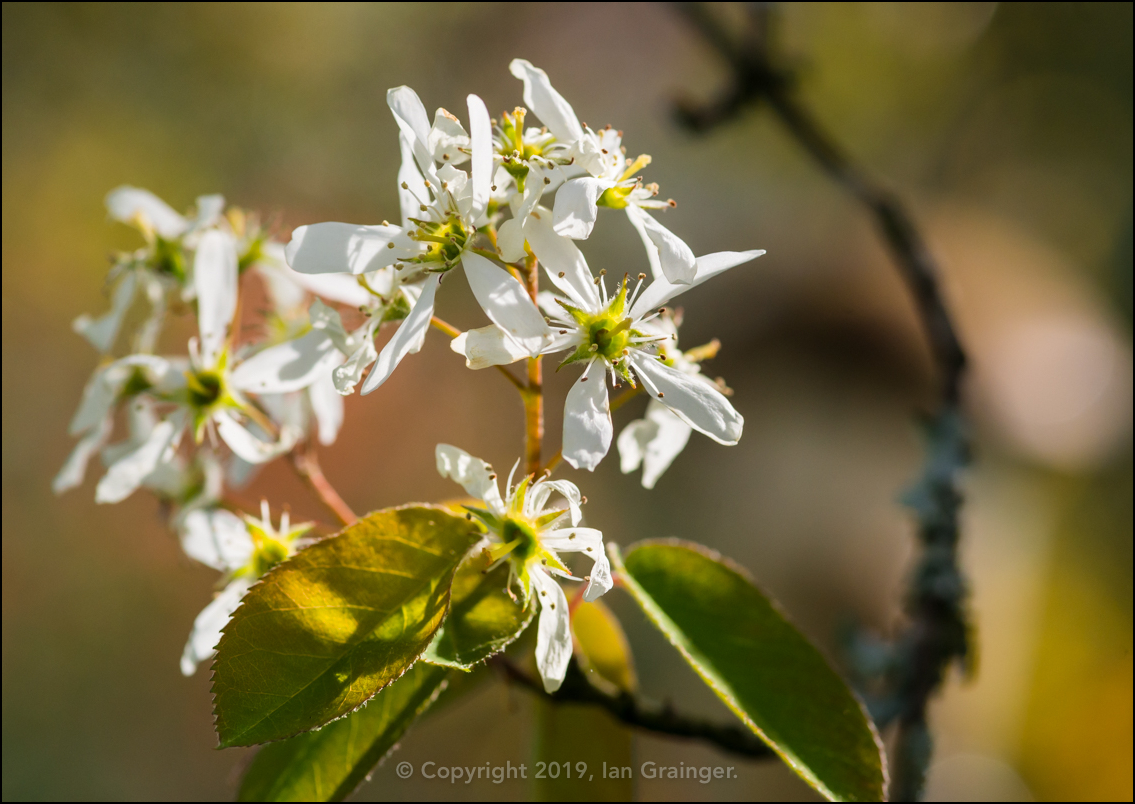 Amelanchier Tree Blossom - April 2019
Unfortunately there wasn't much blossom left on the Amelanchier tree, as the wind had strewn petals all over the garden lawn.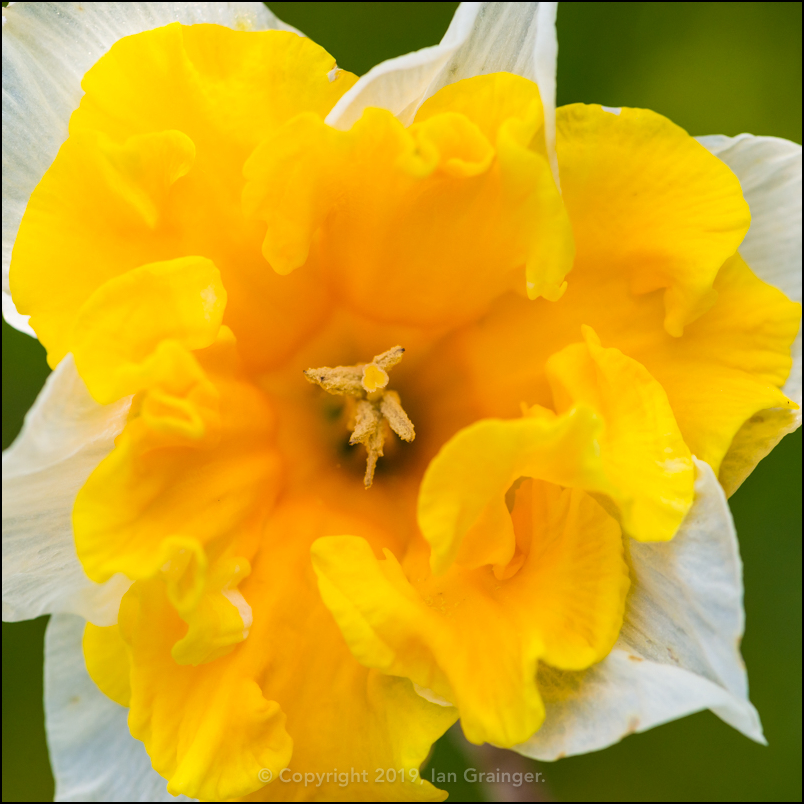 Split Corona Daffodil - April 2019
The Daffodils (Narcissus) continued to surprise me, with this split corona variety showing up this week.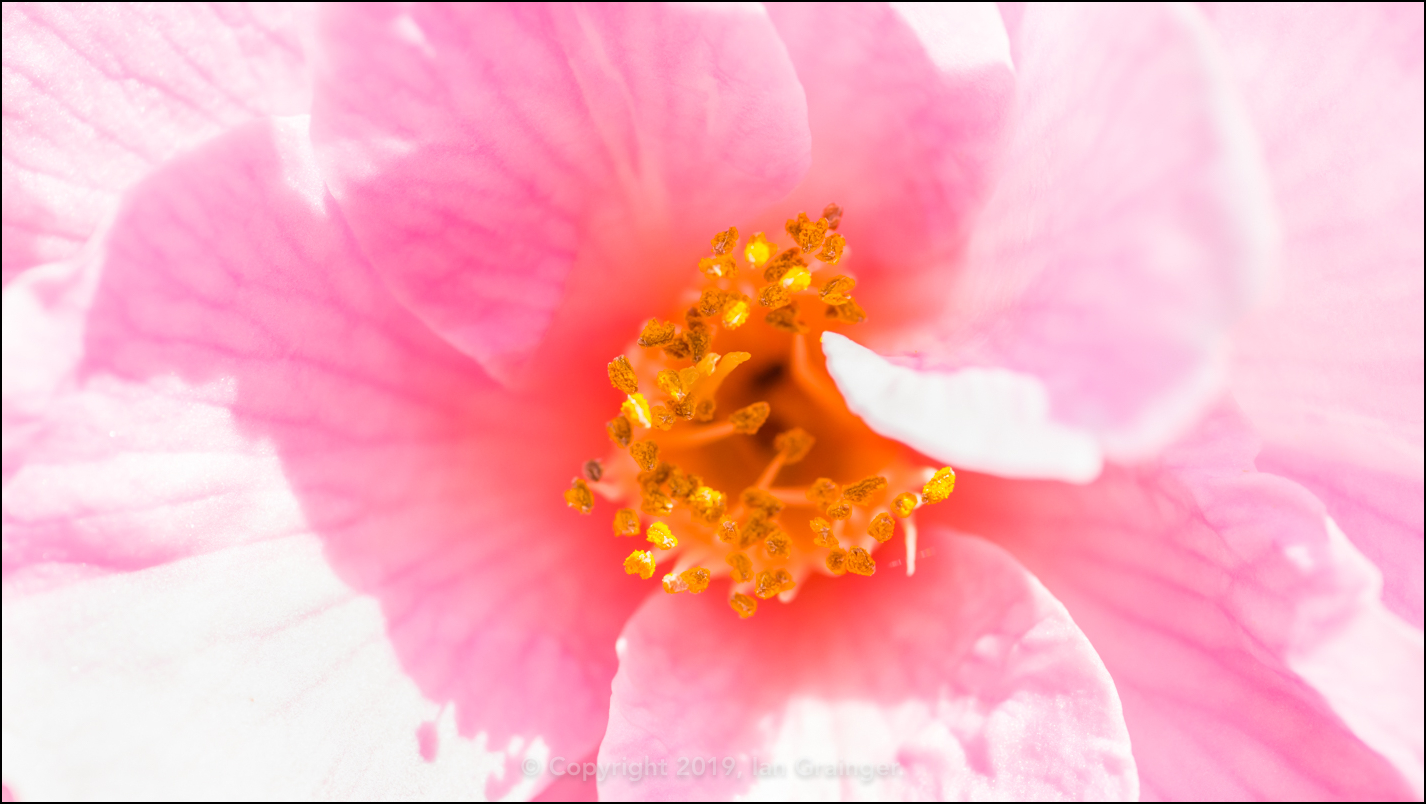 Camellia Finale - April 2019
The Camellia bush was opening the last of its flower buds, and wouldn't be blossoming for much longer.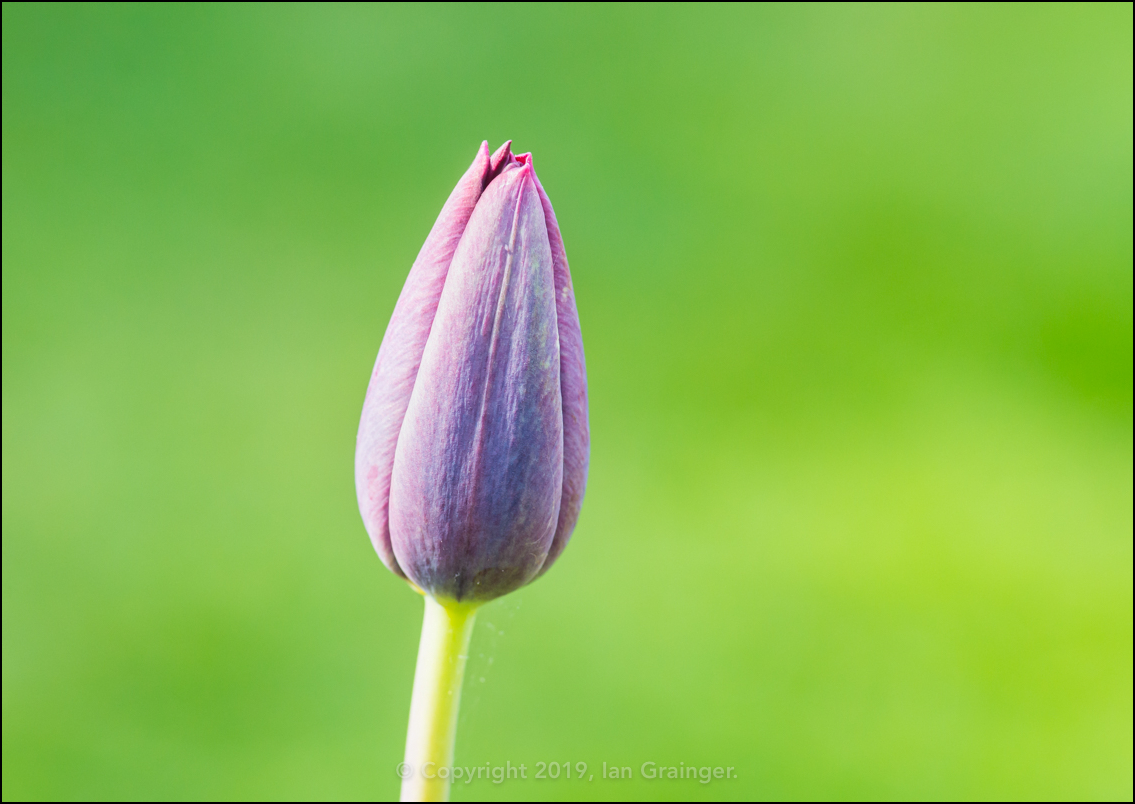 Budding Tulip - April 2019
Tulip (Tulipa) 'Queen of the Night' continued to frustrate, but at least the flower buds were now colouring up nicely.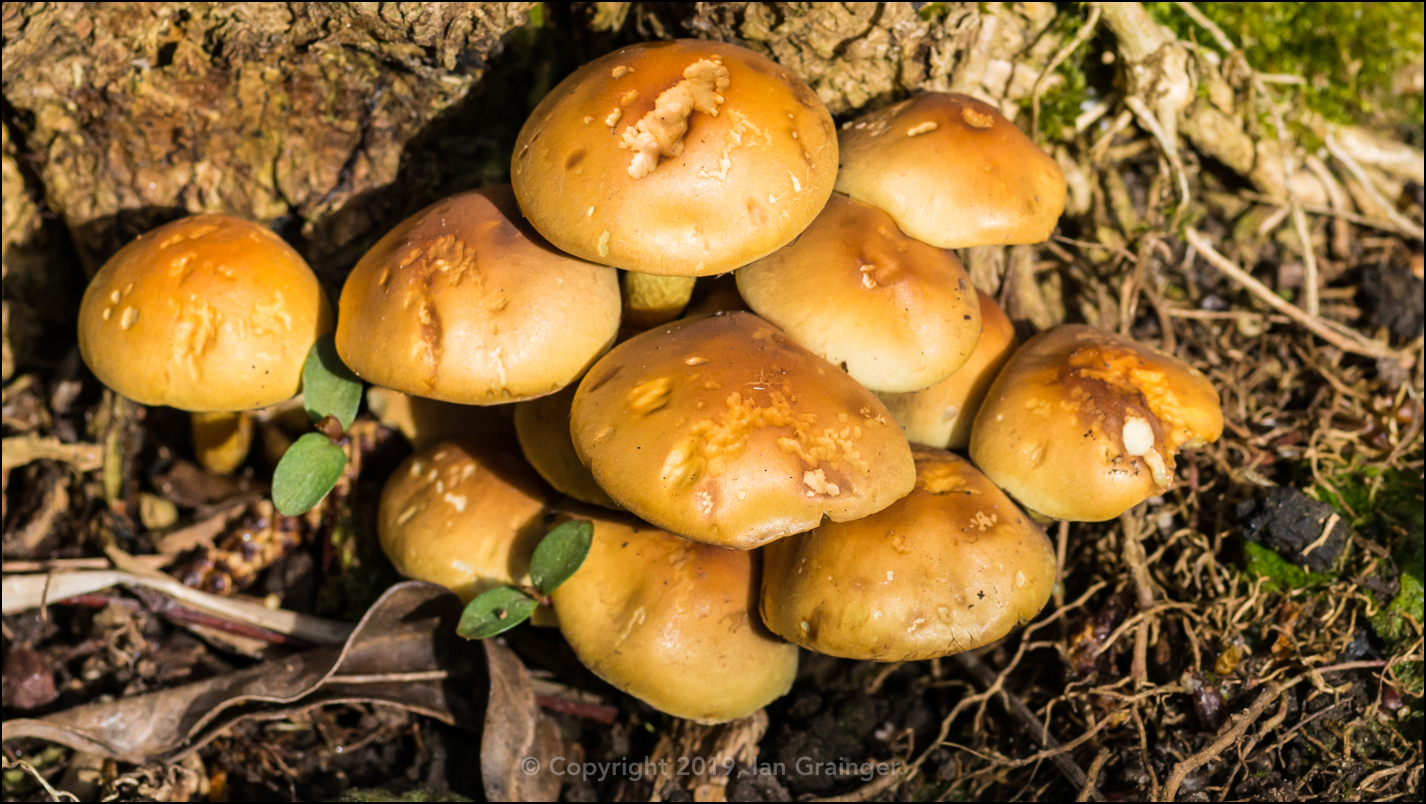 Fungus Friends - April 2019
I came across this small cluster of Fungus, although I have no idea what species it is. It seemed happy enough growing at the base of the Red Robin (Photinia fraseri) bush though.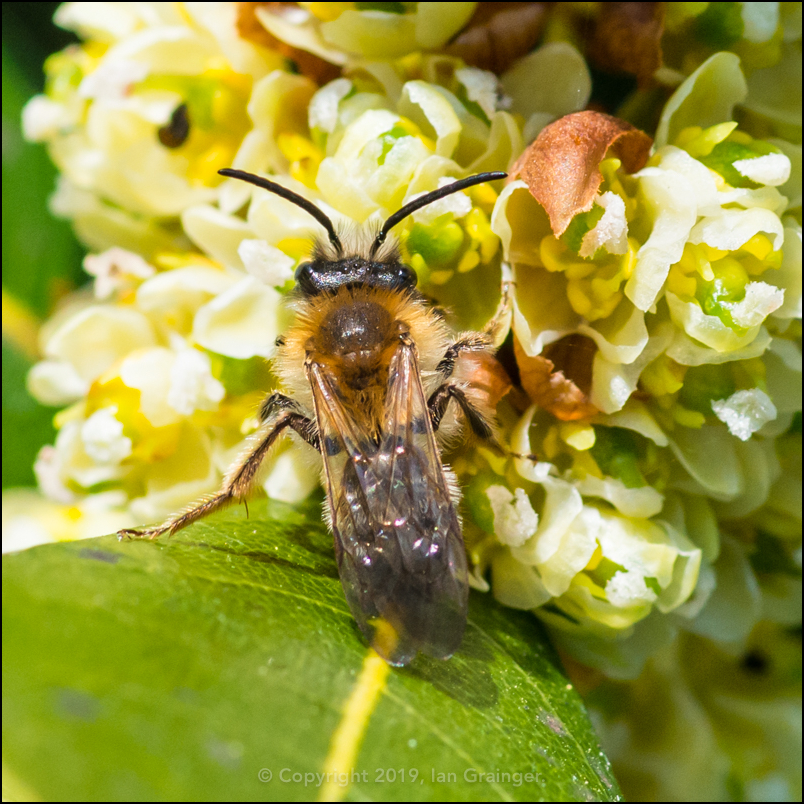 Blossom Bee - April 2019
Finally, despite the chilly conditions, I eventually came across a busy Bee, collecting pollen from the blossom of a Bay (Laurus nobilis) tree.
So this week I went with Cherry Tree Blossom simply because I loved how the flowers looked against the beautiful blue sky...