Sunset on 2018 - December 2018
Firstly, HAPPY NEW YEAR to everyone! Now that's out of the way, let's move on...
My first Image of the Week article for 2019 will be a little longer than my final one for 2018, but as I'm still suffering from a few minor health problems, it won't be that much longer, and will focus on images taken around the house.
Even this sunset image was taken from indoors, and seemed an appropriate one to kick off the New Year, and say goodbye to 2018!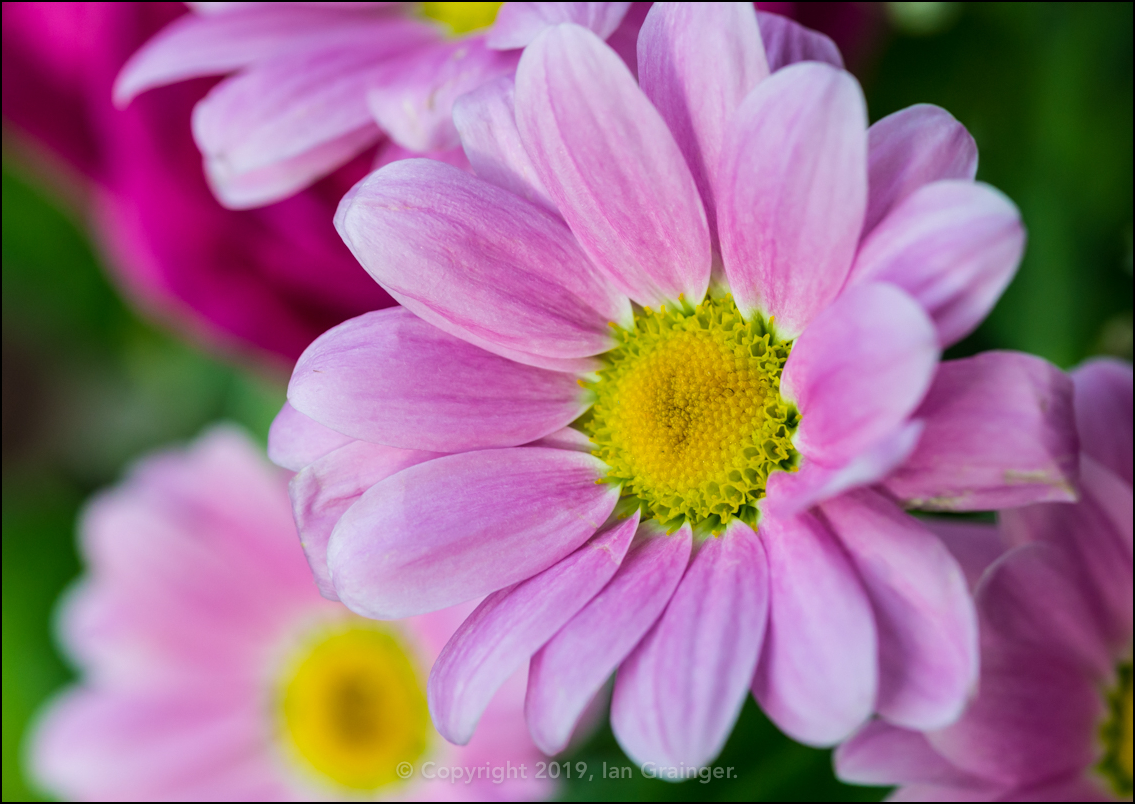 Pink Chrysanthemum - December 2018
Hunting for subjects indoors used to be a speciality of mine, but I really wasn't feeling up for it this week. I ended up deciding to go for a photo shoot involving house plants and cut flowers. This pink Chrysanthemum was an obvious choice from a vase that was sitting in good light on a windowsill.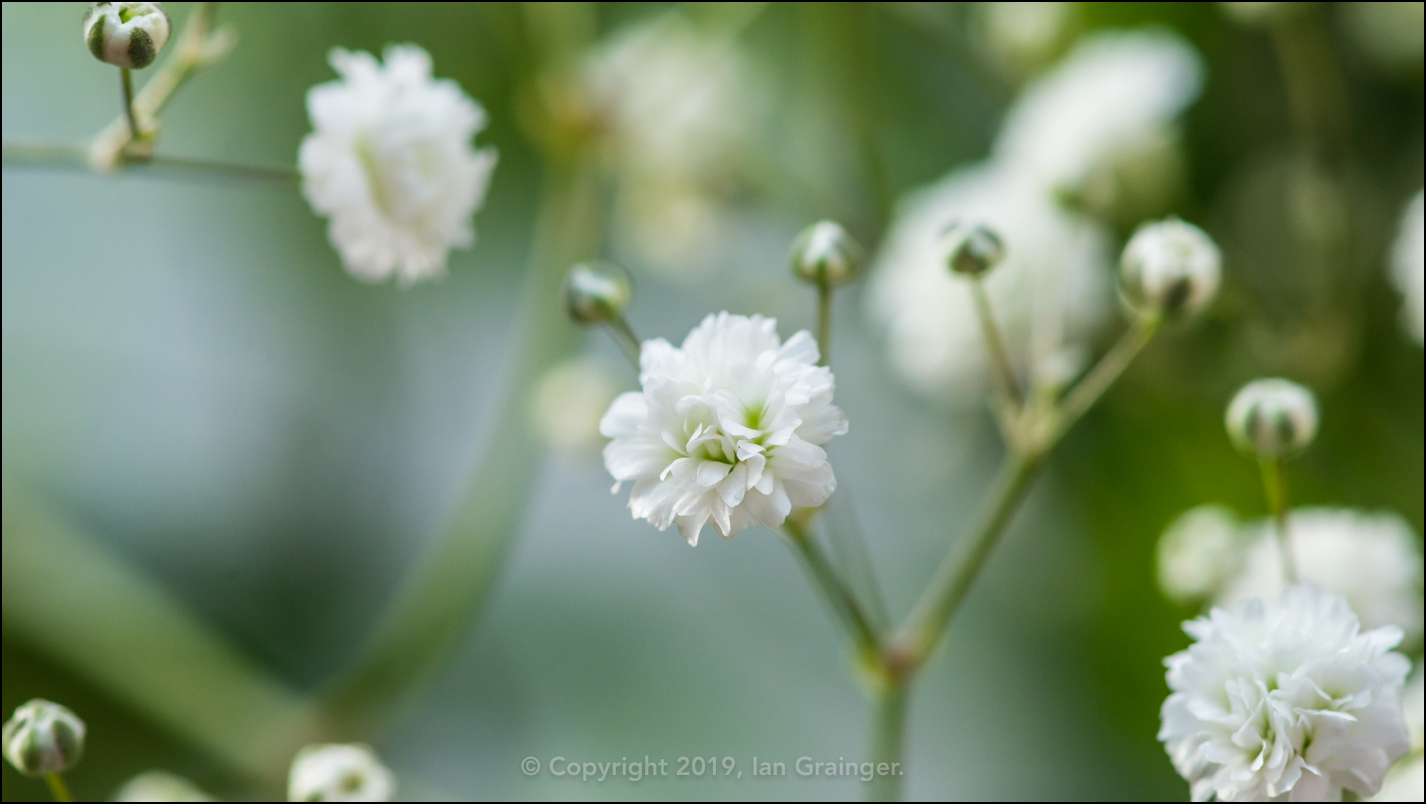 Gypsophila - December 2018
In the same container accompanying the Mums was a spray of Gypsophila. The tiny blooms always intrigued me, and reminded me of small clover flowers.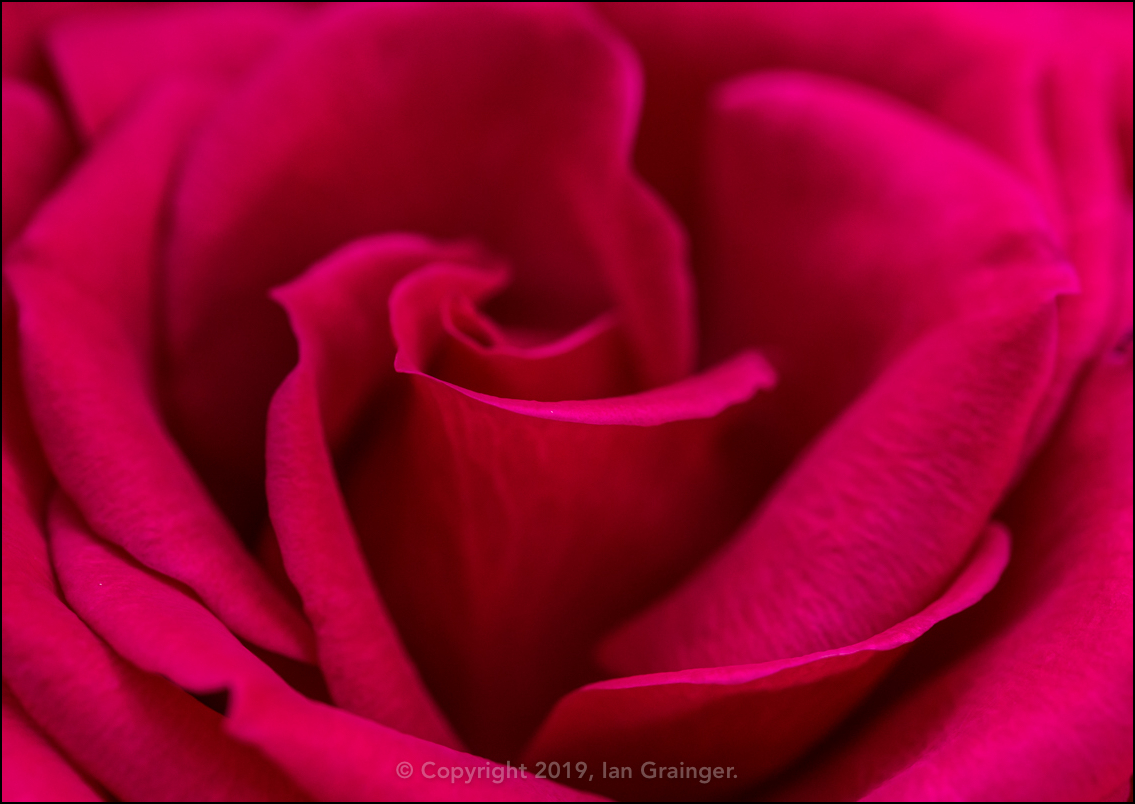 Velvet Red Rose - December 2018
The gorgeous red Roses (Rosa), despite being nearly a fortnight old, were looking every bit as lovely as the day they were purchased.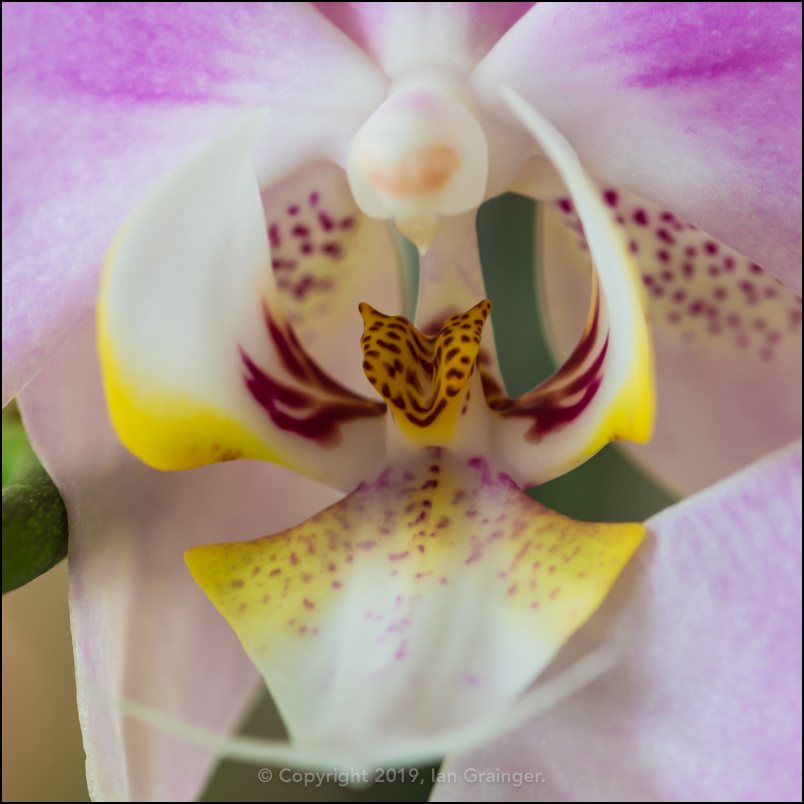 The Inner Phoenix - December 2018
I'm always fascinated by this view of a Moth Orchid (Phalaenopsis), which I always manage to see a winged phoenix emerging from the centre of the flower! This particular pink plant was flowering for the second time this year...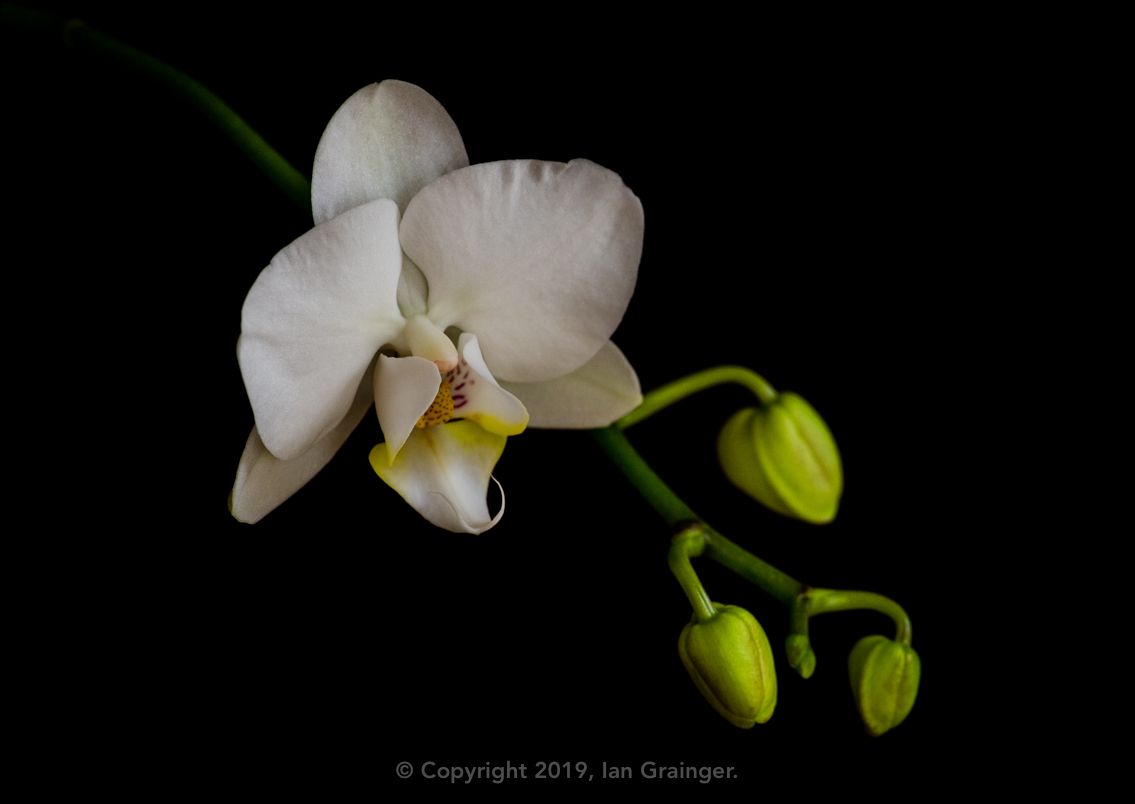 White Moth - December 2018
...while this white one, originally unwittingly bought as a dyed blue plant, was now on its third or fourth year of repeat flowering.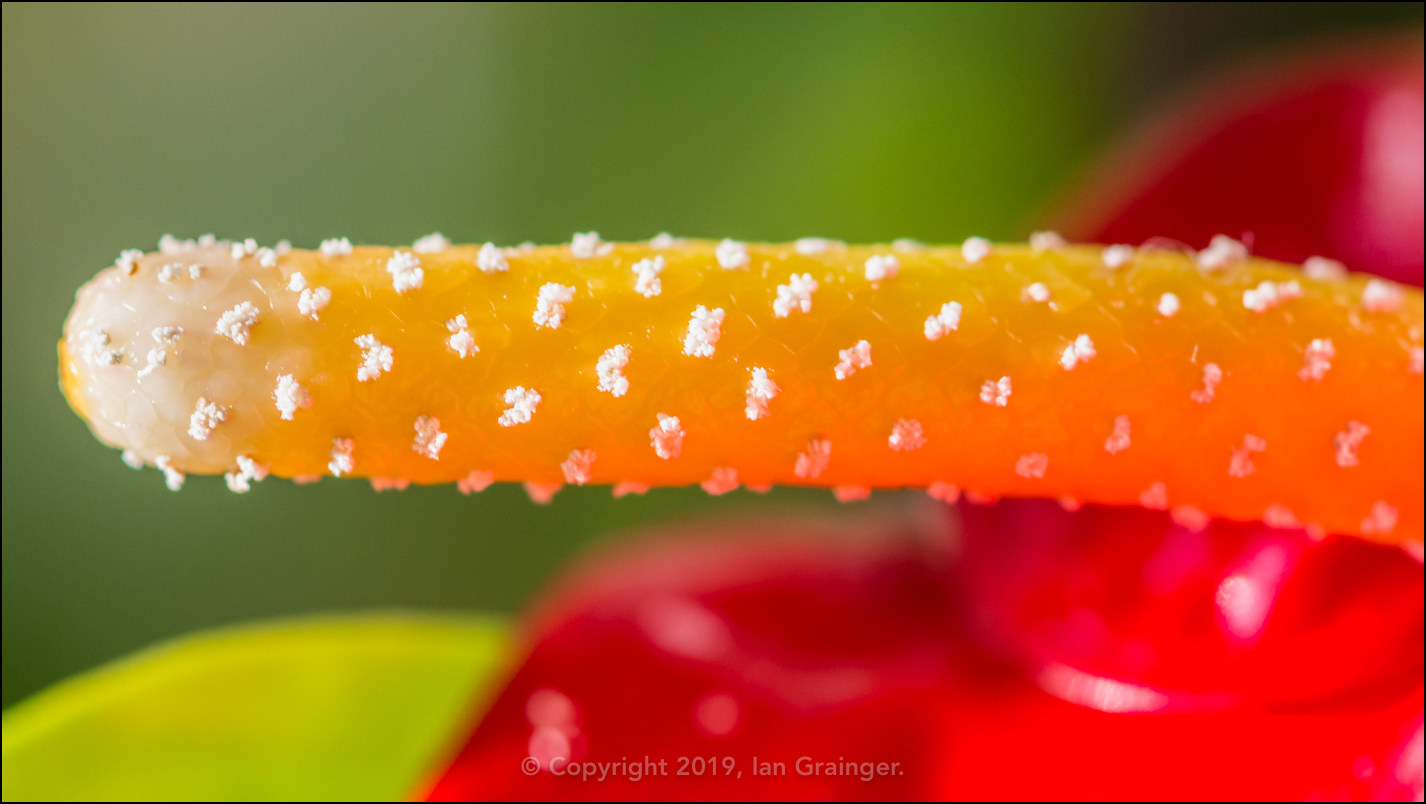 Flamingo Flower Finger - December 2018
Probably the most long flowered house plant in the house is the Flamingo Flower (Anthurium). This small plant has had flowers within its branches for eleven months of the previous twelve, which is quite remarkable. I really love the yellow spike like structures that shoot out from the centre of the flowers. They are called a Spadix, and they make a great focal point when photographing the plant.
So this week I went with Sunset on 2018 simply because it seemed like the most appropriate image to select from the few I'd taken - oh, and I really liked the colours...