Periwinkle - January 2019
What a dark and dingy day it was for my photo shoot on Sunday morning this week. Even by 11am it remained overcast, with very little light penetrating the thick cloud cover - but at least it wasn't windy.
My hunt for flowers began and almost immediately I came across this lone Periwinkle (Vinca) bloom nestled in a hedge. When I came to process the image the petals weren't as pristine as I thought they'd been, but the bloom was still worthy of note as it was the first one to appear this year.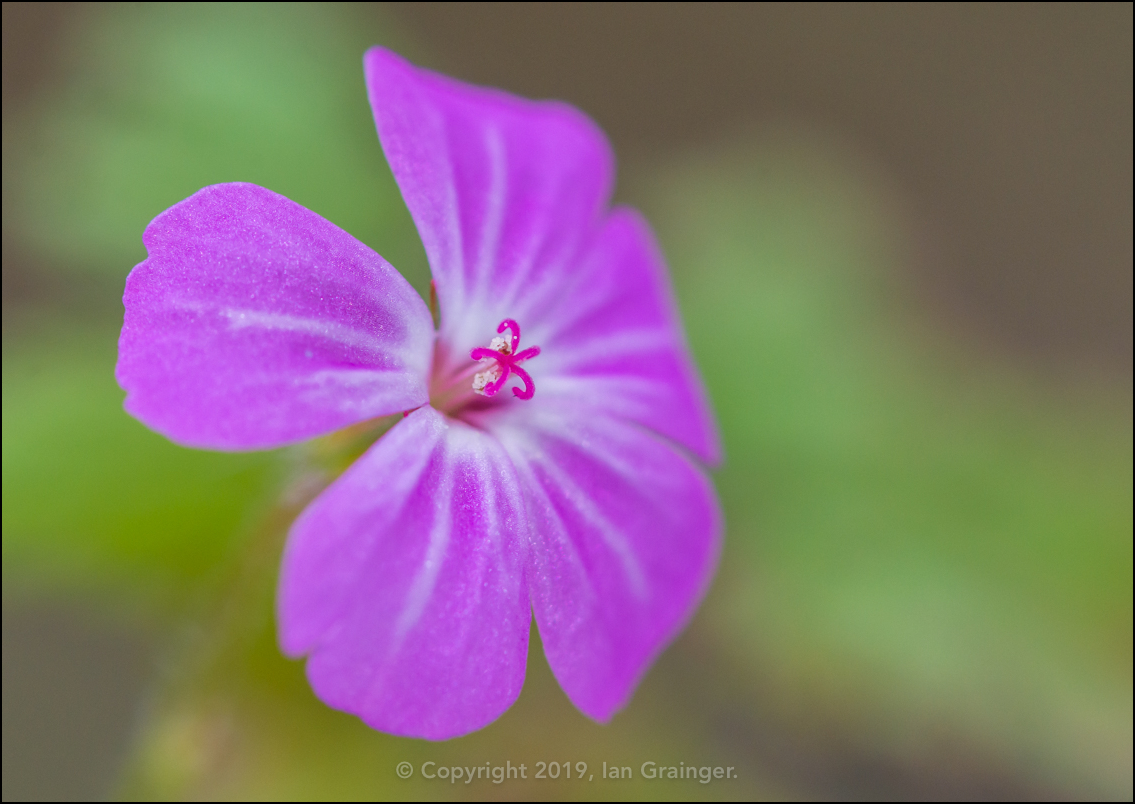 Herb Robert - January 2019
Next on my travels around dad's garden I found another lonely bloom. This Herb Robert (Geranium robertianum) was offering a tiny splash of colour amongst a sea of green leaves.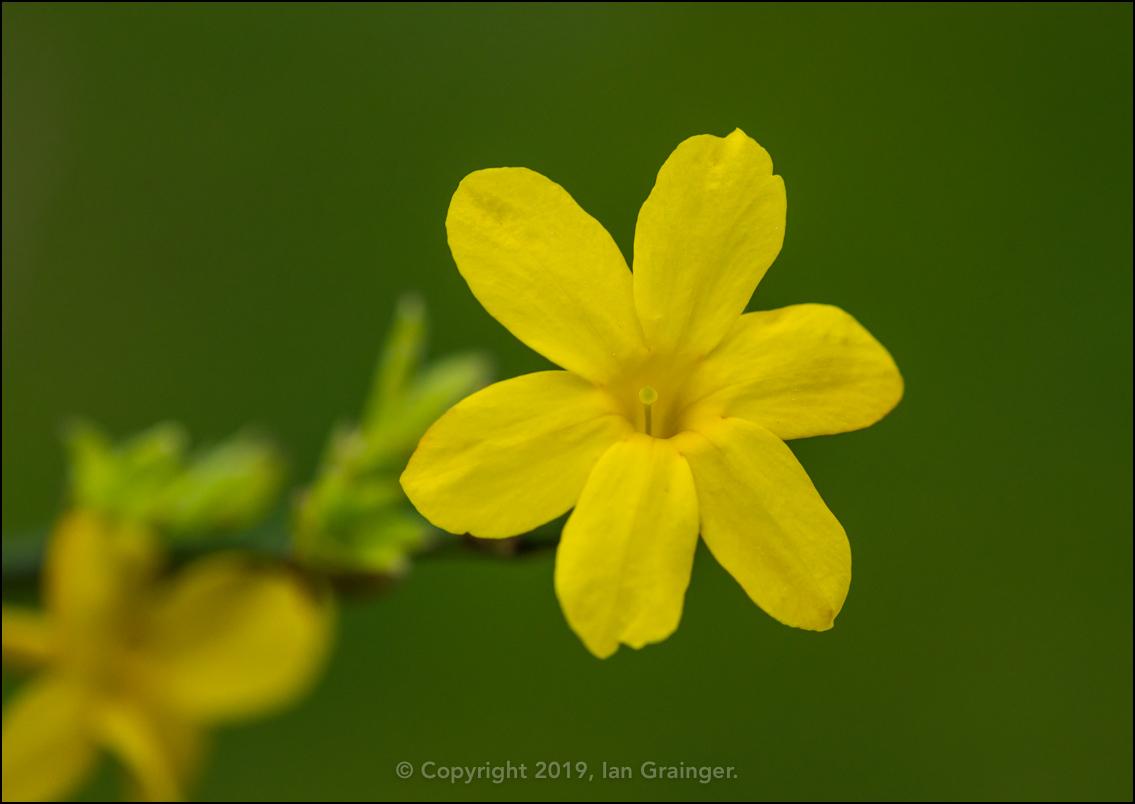 Winter Jasmine - January 2019
The Winter Jasmine (Jasminum nudiflorum) was putting on a much better display, and was winding its way through several of the hedges in the garden.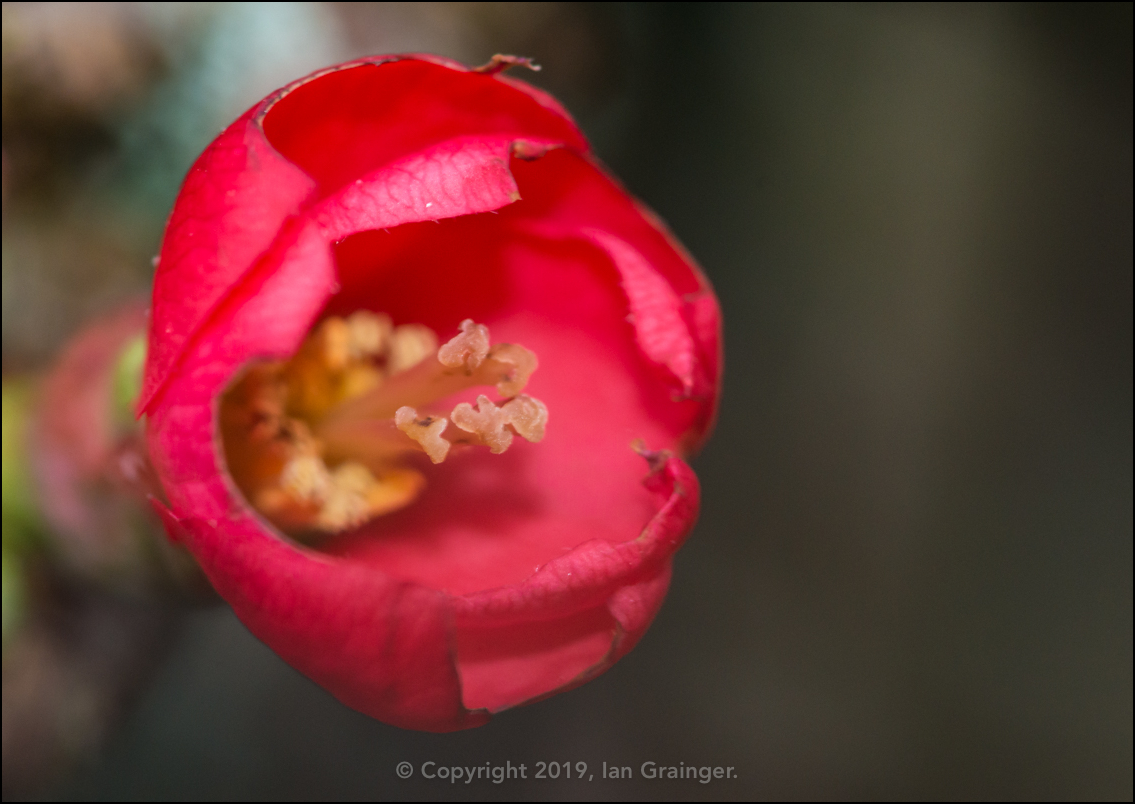 Japanese Quince - January 2019
The Quince (Chaenomeles) bushes were also coming back into bud, with this red variety having a few buds already opened.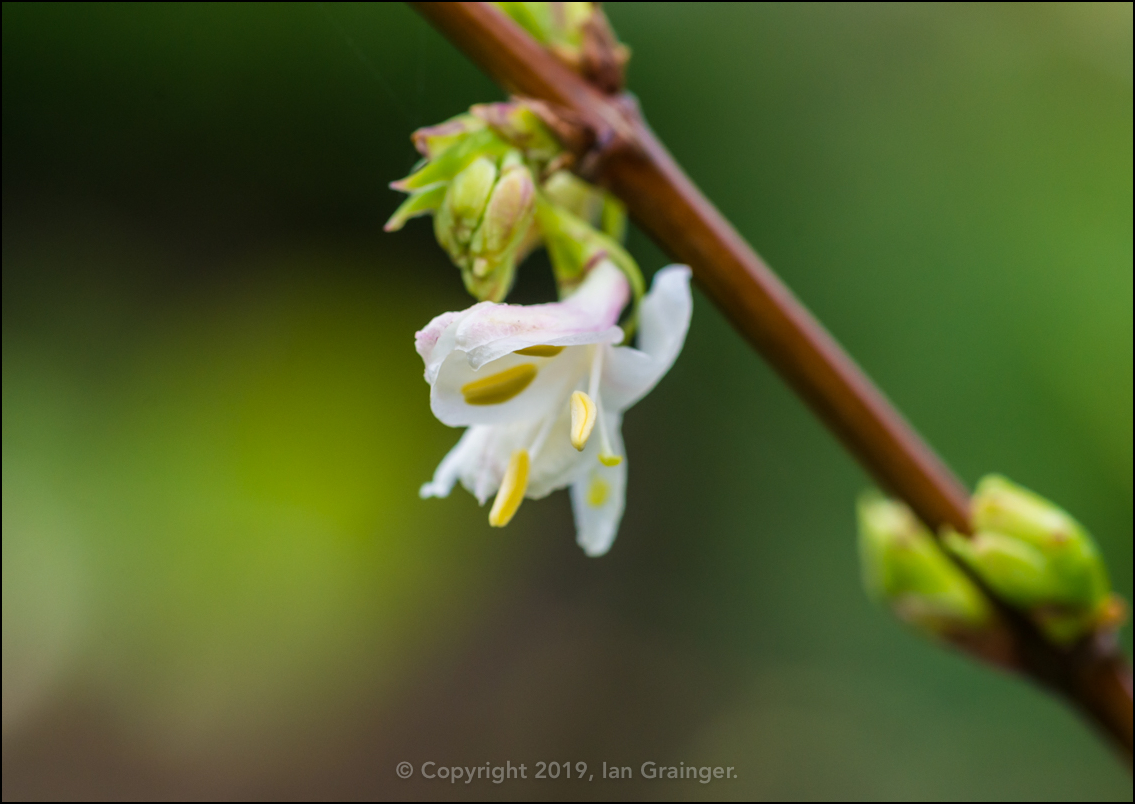 Winter Honeysuckle - January 2019
The Winter Honeysuckle (Lonicera fragrantissima) hadn't quite got into its stride yet, but there were literally hundreds of buds ready to open, so I was looking forward to a fantastic combination of flowers and fragrance in the near future.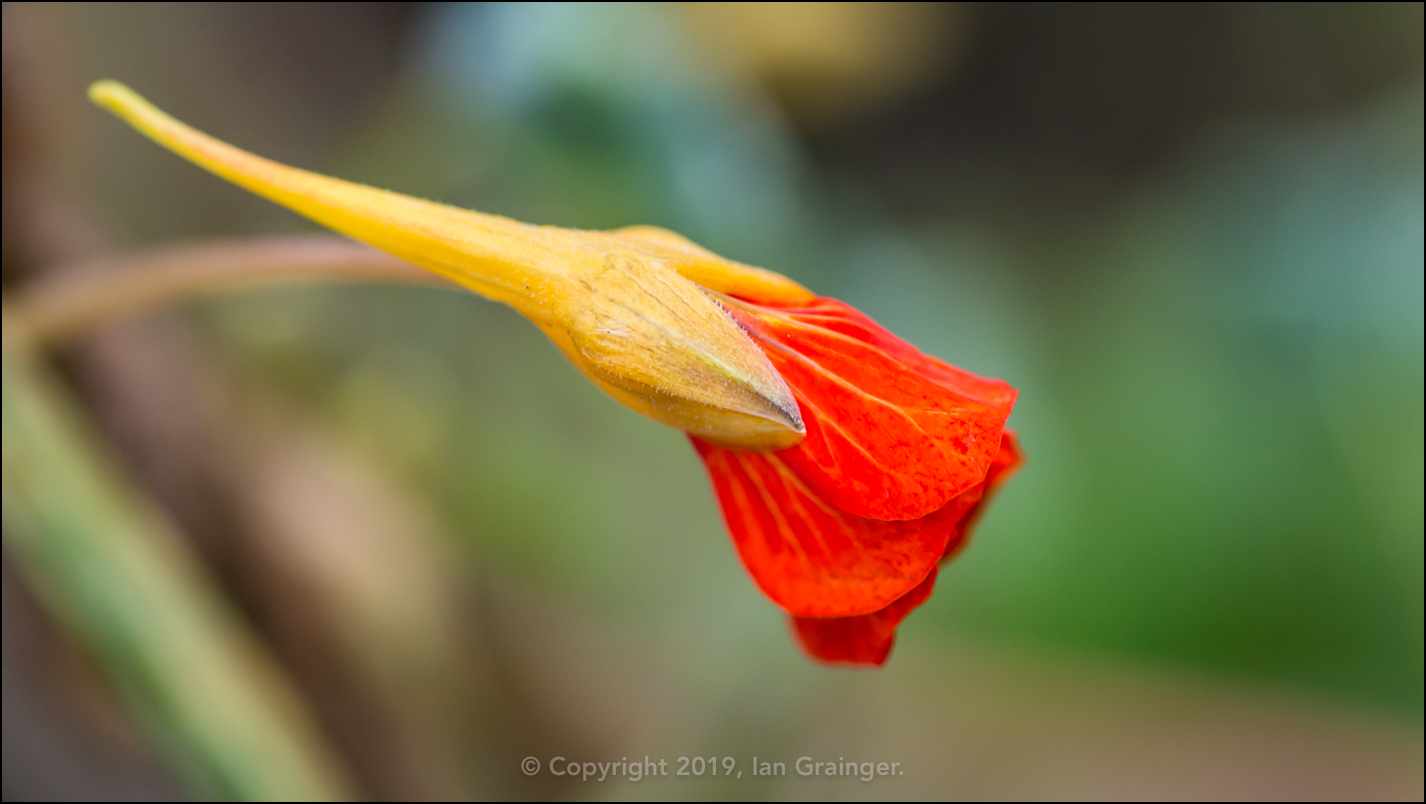 Budding Nasturtium - January 2019
I was really surprised to see that a few of the Nasturtium (Tropaeolum) plants were still producing flowers. It just shows how mild it has been so far in the South of England, as they're usually killed off at the first sign of any frost.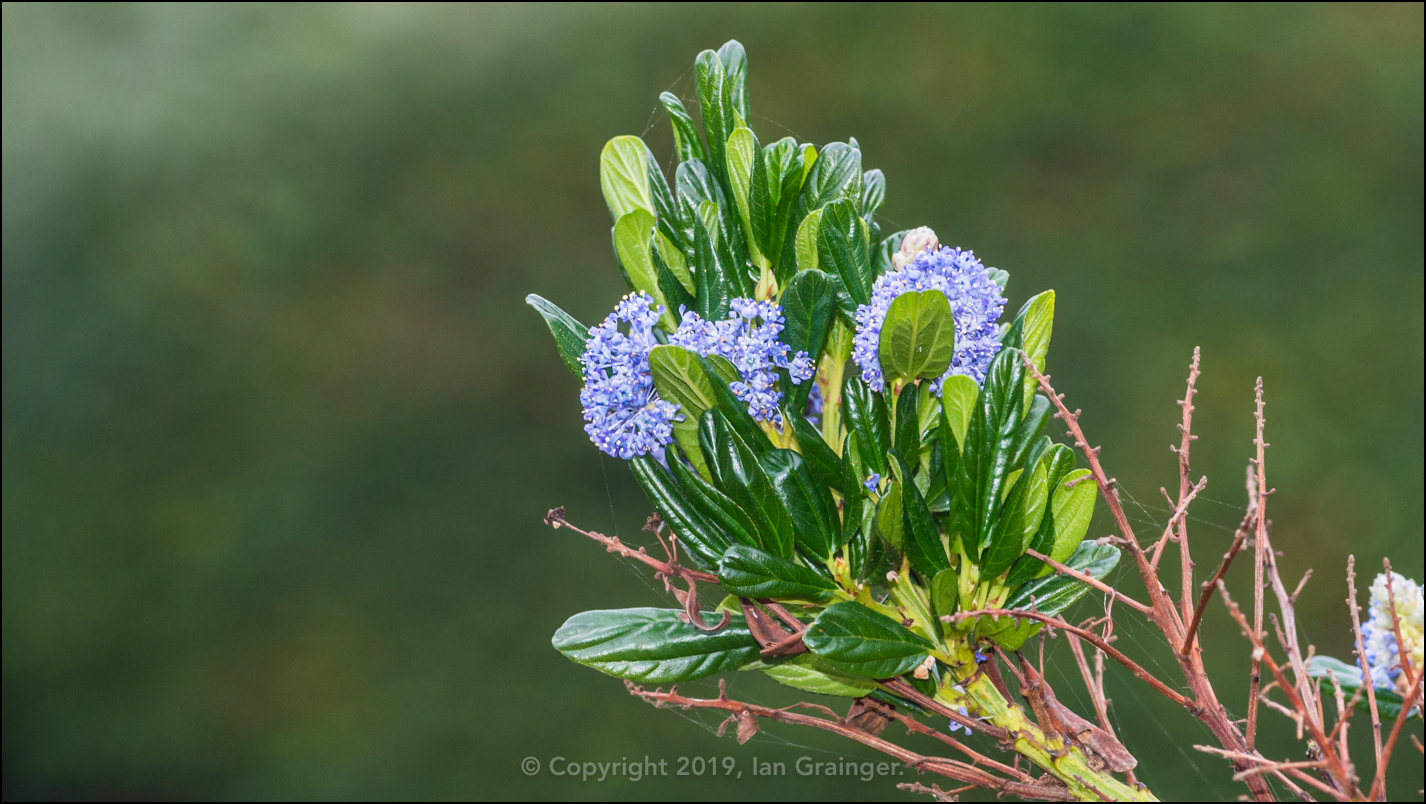 California Lilac - January 2019
I hadn't been expecting to see this California Lilac (Ceanothus) bush flowering quite so early in the year, but was pleased to see its tiny blue blooms starting to appear amongst the deep green foliage.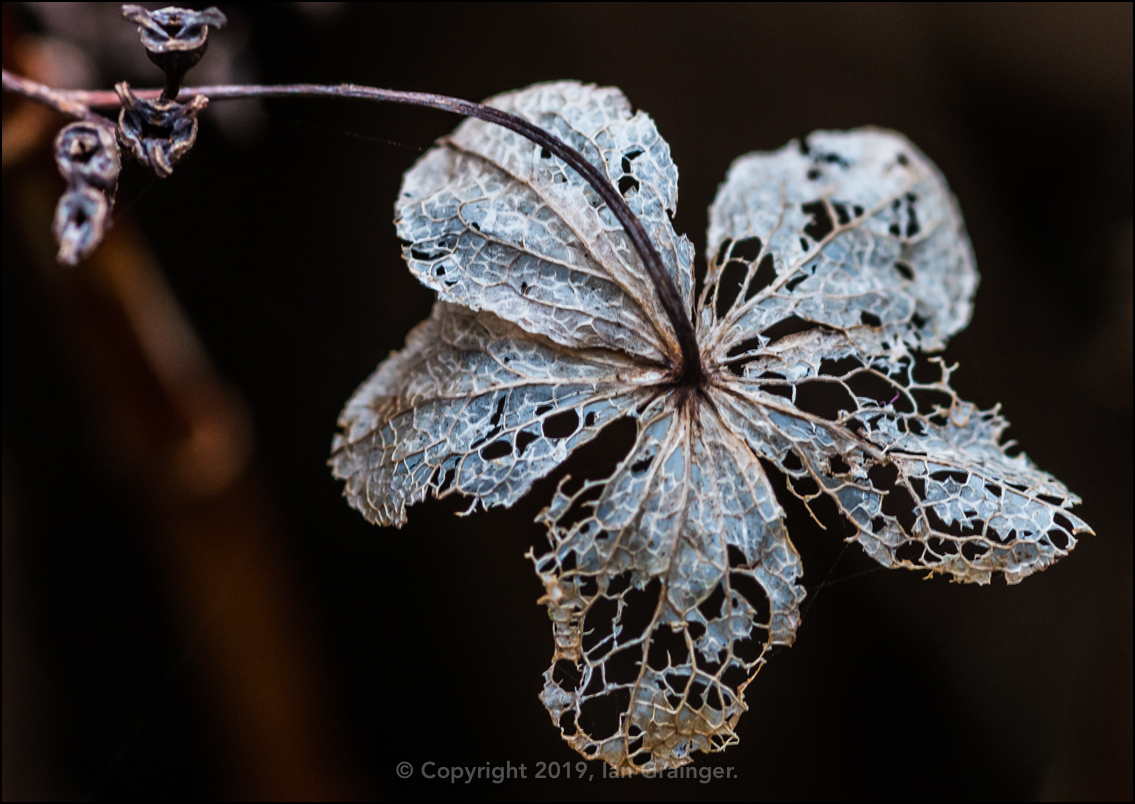 Skeletal Bract - January 2019
As Autumn had turned to Winter, the Climbing Hydrangea (Hydrangea anomala) bush bracts had begun to slowly decay, and were now at this quite interesting looking skeletal stage.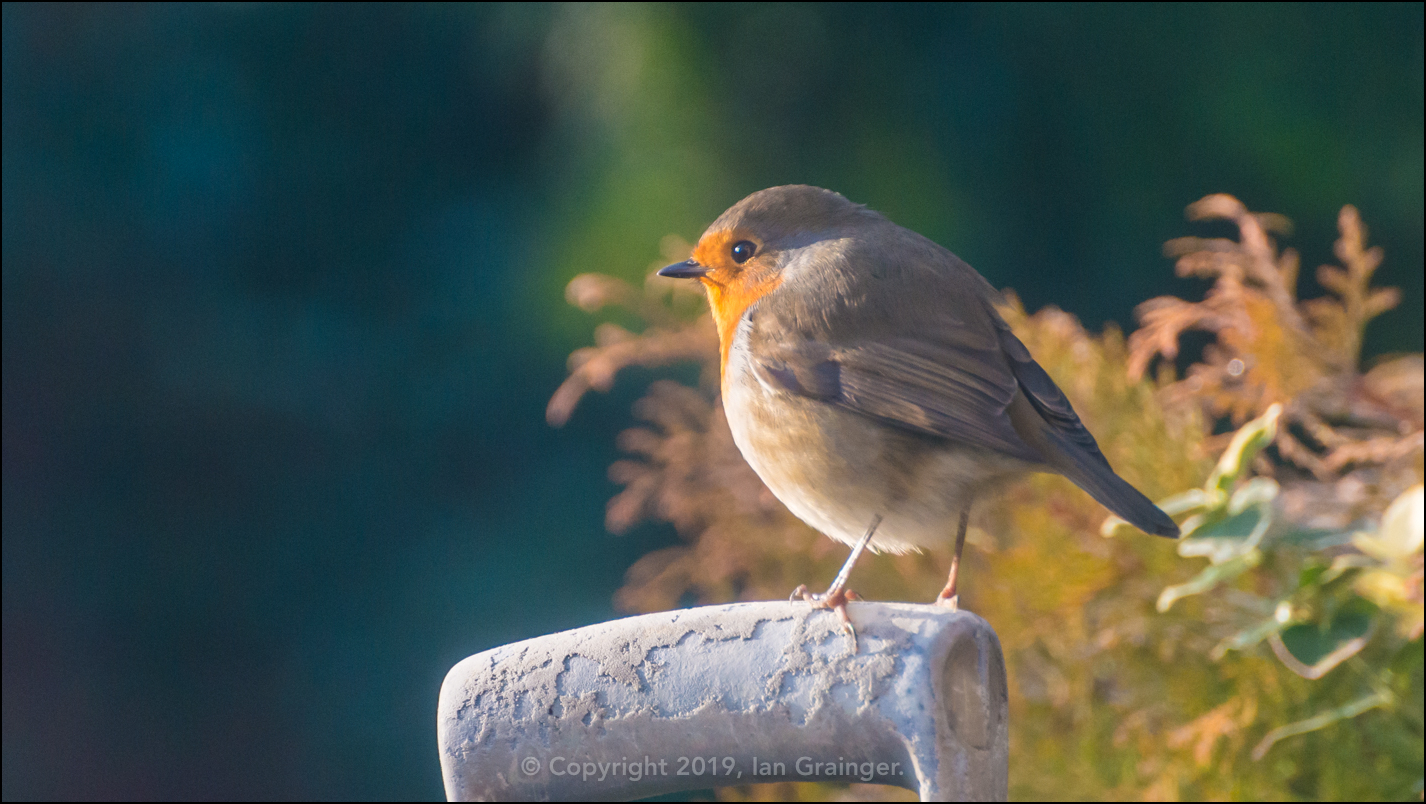 Robin Red Breast - January 2019
Over in my own garden I'd gained a gardening friend this week, with this healthy looking Robin Red Breast (Erithacus rubecula) joining me for a quick pruning session.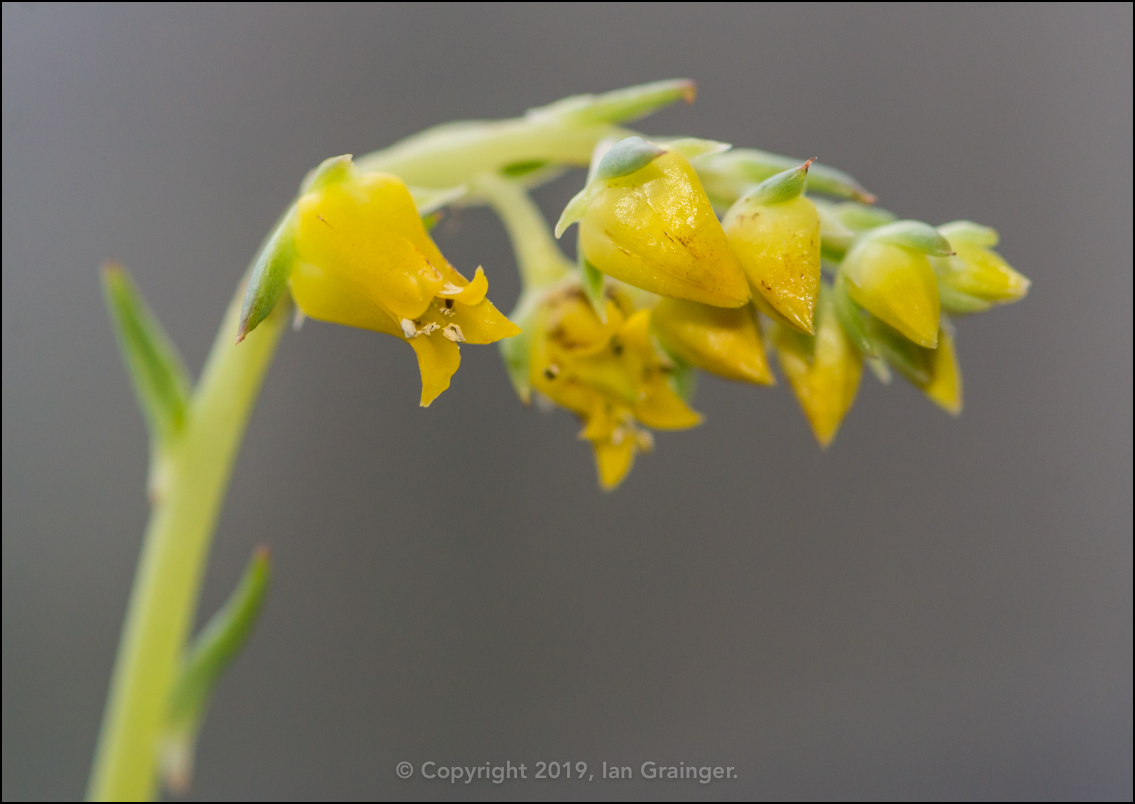 Blossoming Echeveria - January 2019
Indoors one of my succulents, an Echeveria plant, had decided to flower for the second year in a row, which was quite exciting, as it meant that I was doing something right!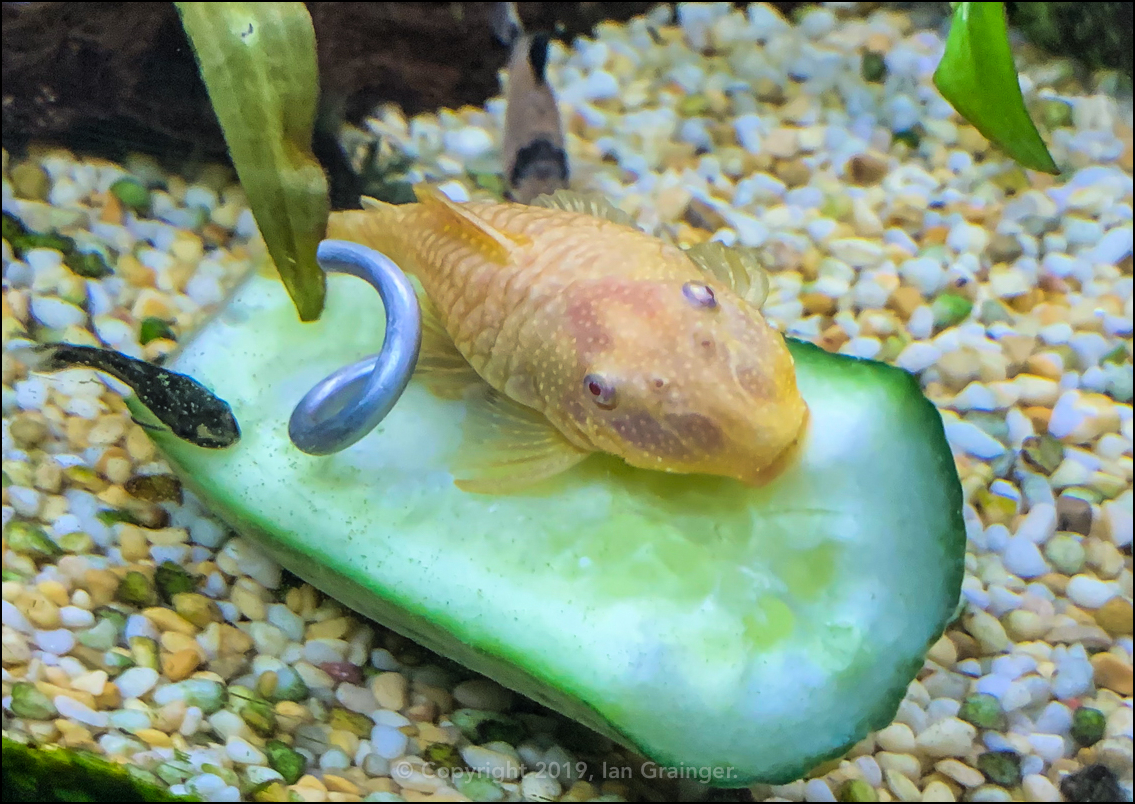 Goldy and Friend - January 2019
Meanwhile, my fishy friends were enjoying feeding time in one of my aquariums. Goldy, the growing Golden Bristlenose (Ancistrus) and one of my trio of Otocinclus catfish were happily munching on a large piece of cucumber. While in the background you can seen one of my troupe of Pandy Cory's (Corydoras panda) rummaging around for some pellets that had sunk into the gravel.
So this week I went with Periwinkle as my Image of the Week, simply because it was the first new flower of the year to attract my attention...