Mexican Star - July 2019
After nearly three weeks of not being able to take a single picture, this week I was finally able to get out into my garden and take a few shots.
It was amazing how well the garden was doing after weeks of neglect while I've been ill! The Dahlias, especially, were doing very well, with this variety, 'Mexican Star', being my favourite at the moment.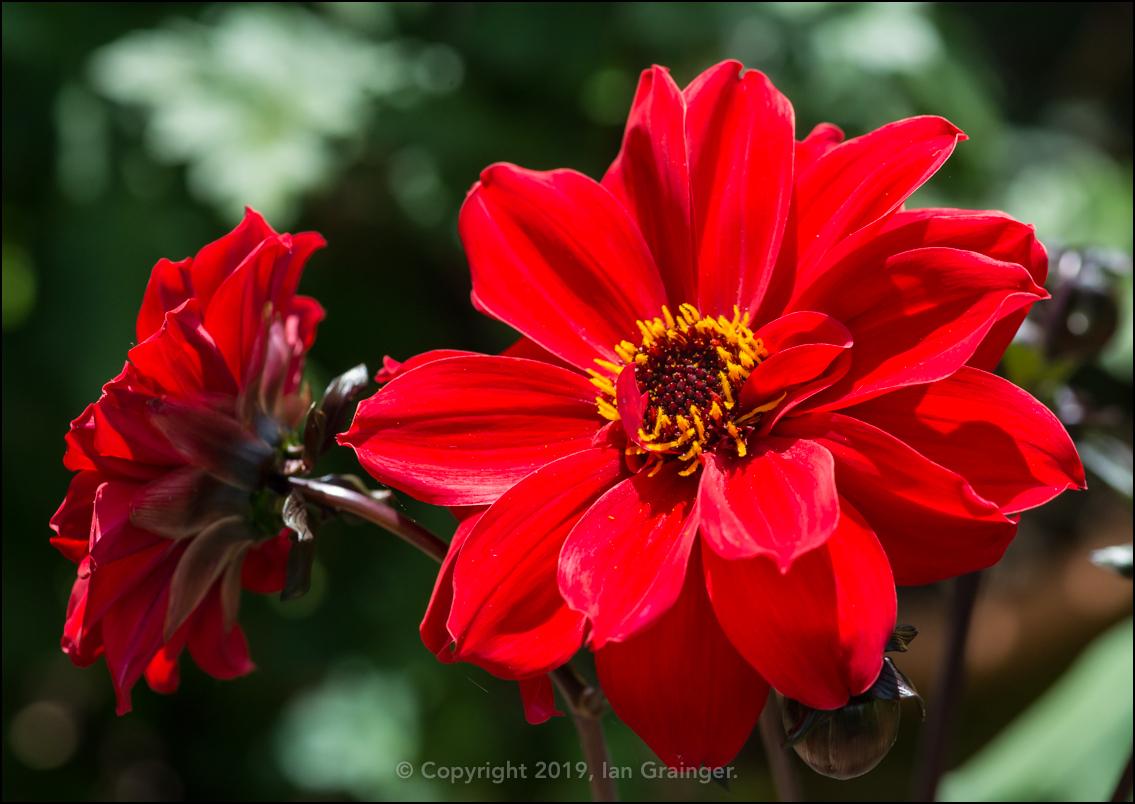 Bishop of Llandaff - July 2019
A close second was variety 'Bishop of Llandaff', which was looking particularly pretty in the sunshine.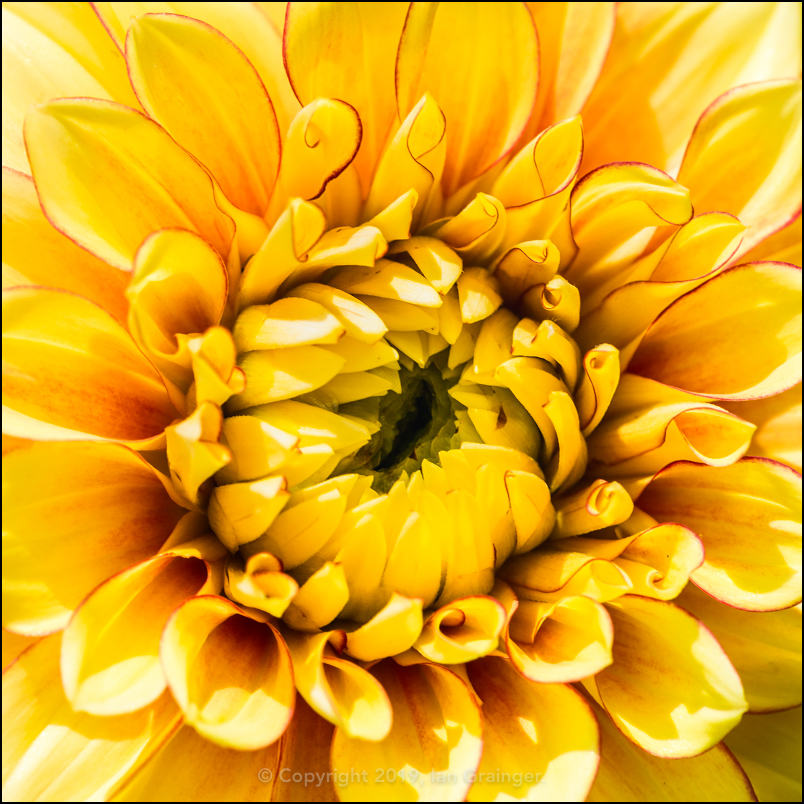 Lake Ontario - July 2019
Another variety though, 'Lake Ontario', was a bit of a disappointment, as I was expecting the red edges of the petals to be a lot bolder than they actually were.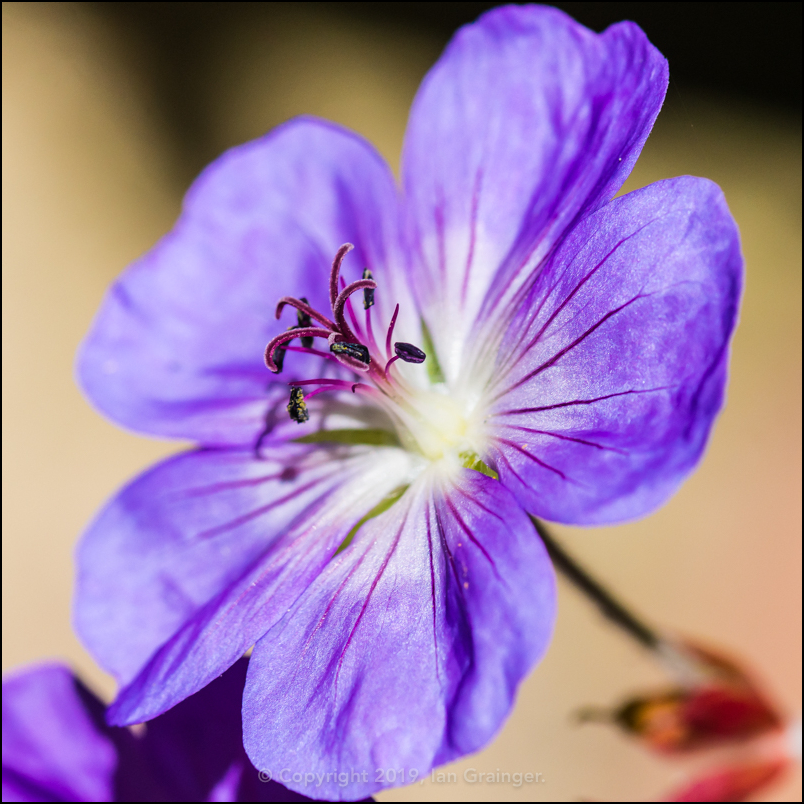 Rozanne - July 2019
Geranium 'Rozanne' was looking as stunning as ever, and was certainly enjoying the hot spell we were currently going through.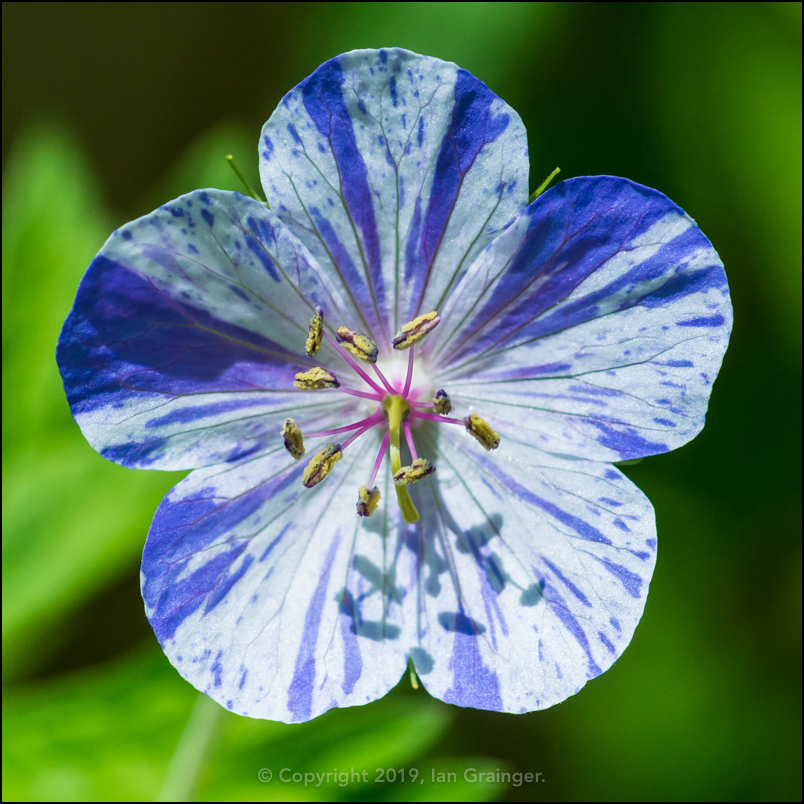 Delft Blue - July 2019
A new Geranium to me, 'Delft Blue', was also enjoying the weather and looking good with its marbled blue and white petals.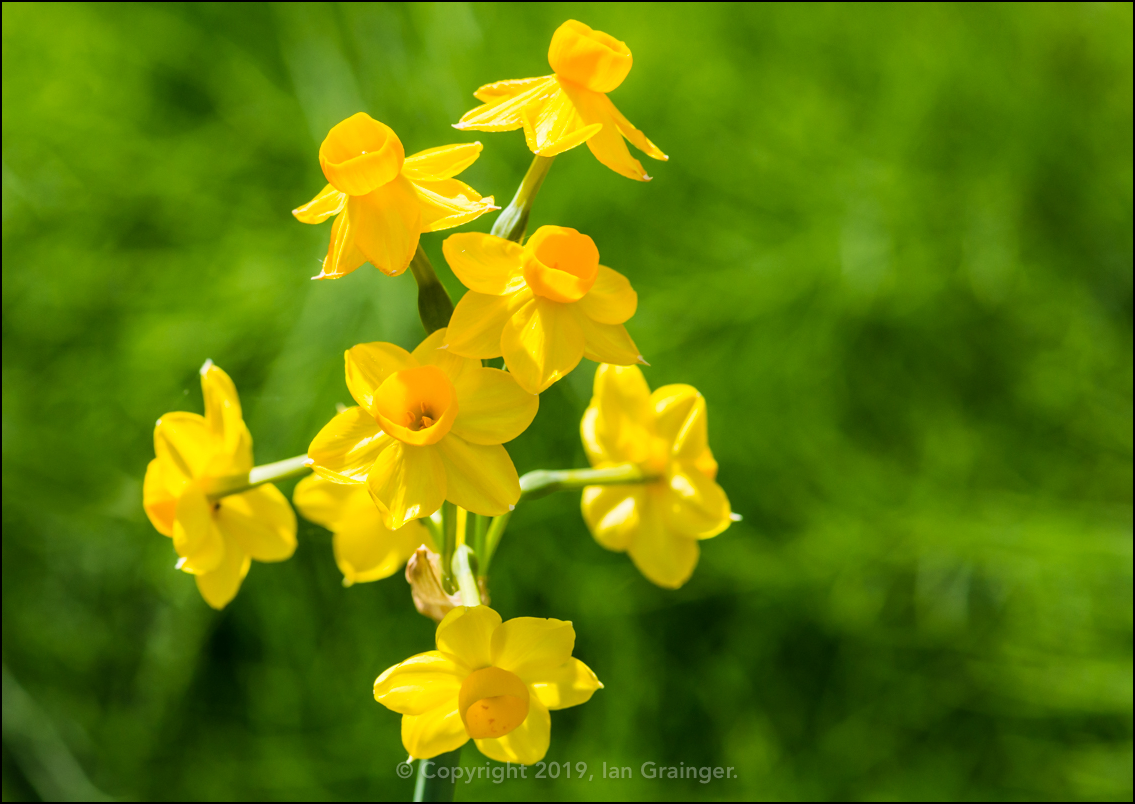 Summer Daffodils - July 2019
More new flowers to my garden included these summer flowering Daffodils (Narcissus), which were a variety called 'Grand Soleil d'Or'.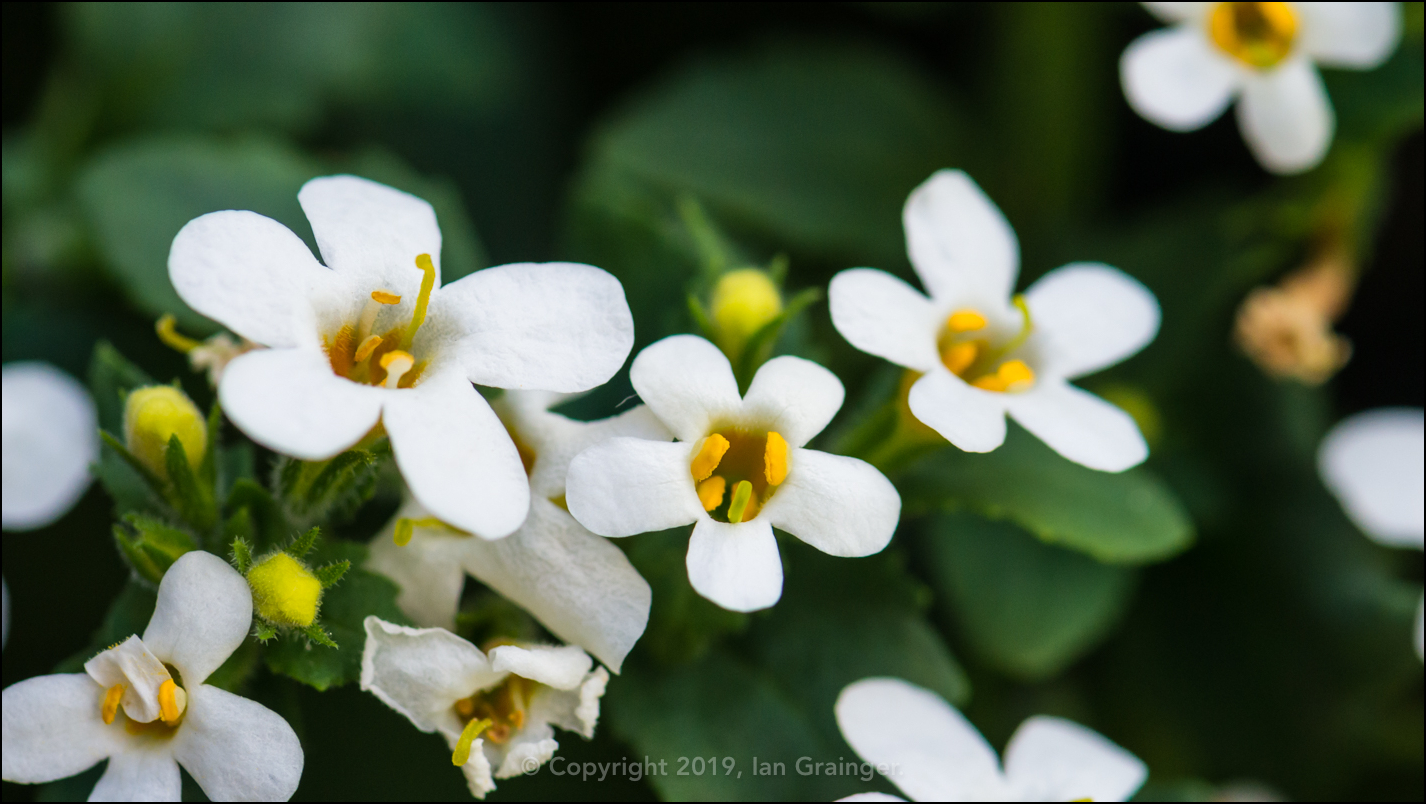 Snowtopia - July 2019
The Bacopa (Chaenostoma cordatum) 'Snowtopia' was putting on a good display in some hanging baskets...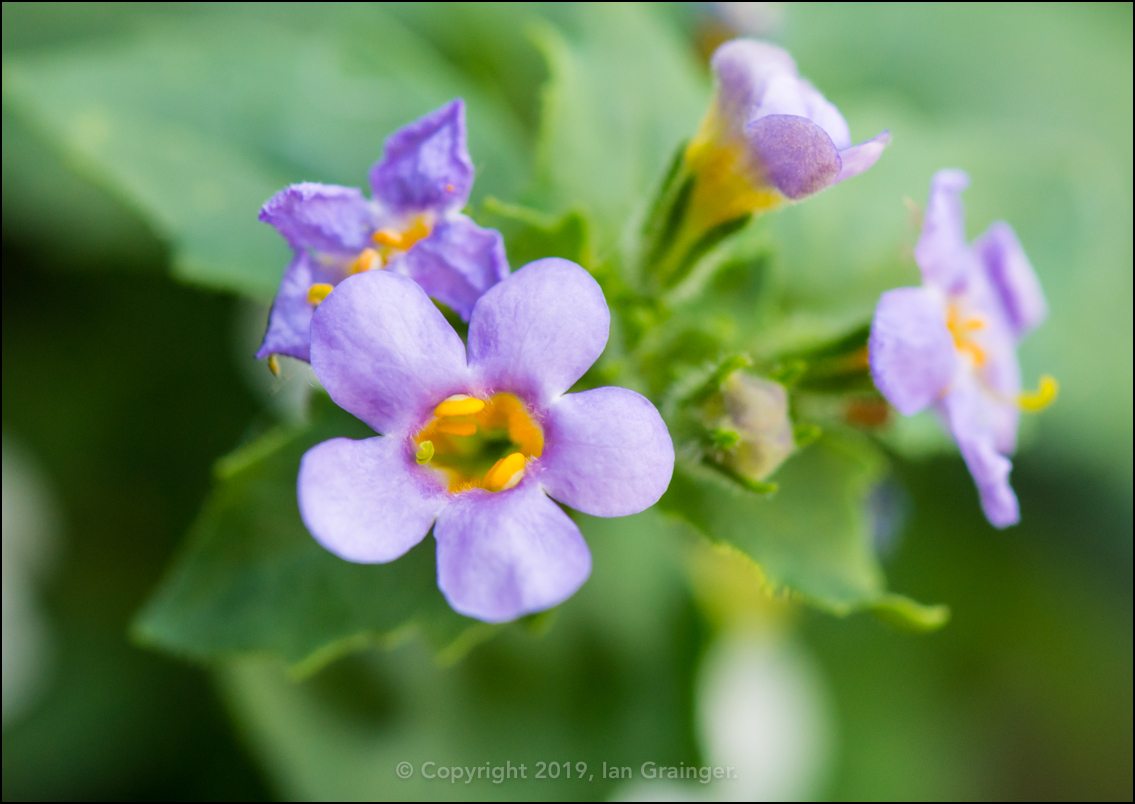 Bluetopia - July 2019
...as was its sister plant, 'Bluetopia'.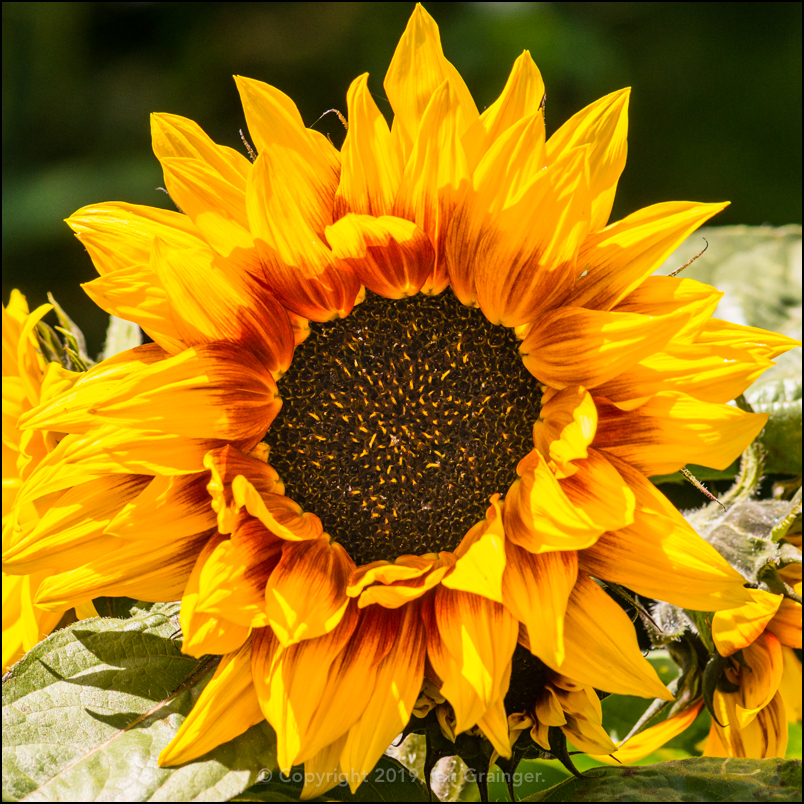 Solar Flash - July 2019
I was very pleased with how the Sunflower (Helianthus) 'Solar Flash' plants were looking. Their large blooms really lit up the garden, and lasted for weeks.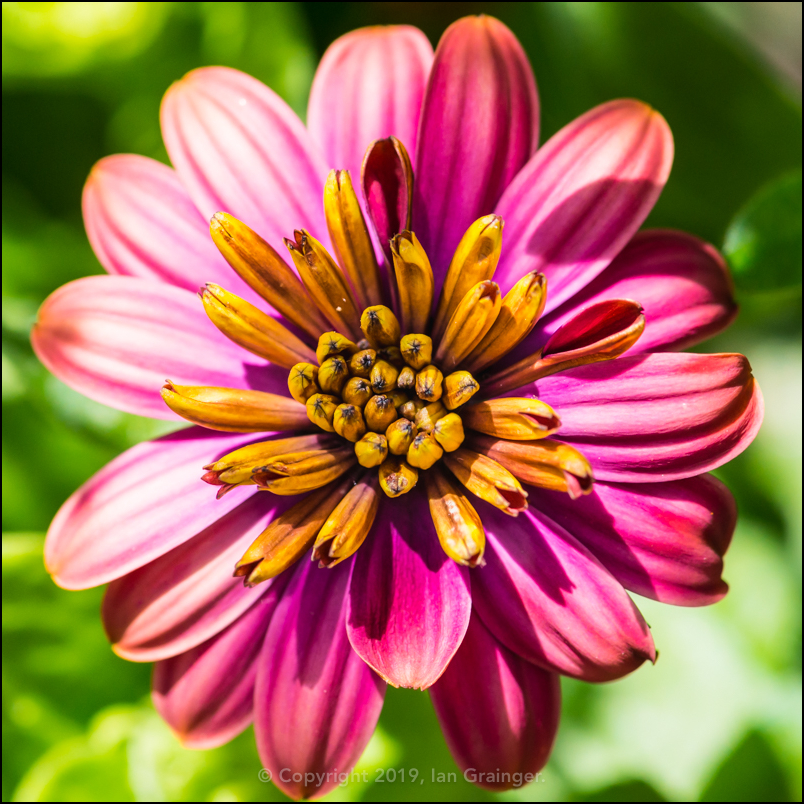 Osteospermum - July 2019
A new batch of African Daisies (Osteospermum) were coming along nicely, and added another colour to an already colourful patio area.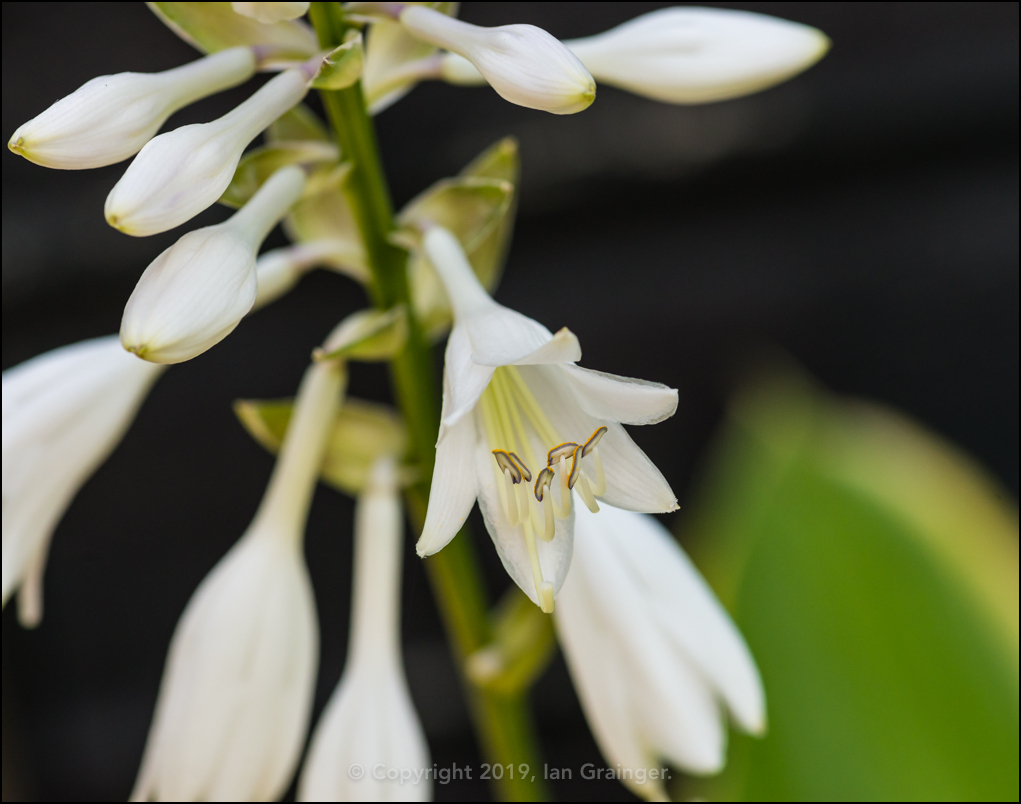 Hosta - July 2019
Most of the Hostas were now in flower, and most, like this one, still had buds left to open.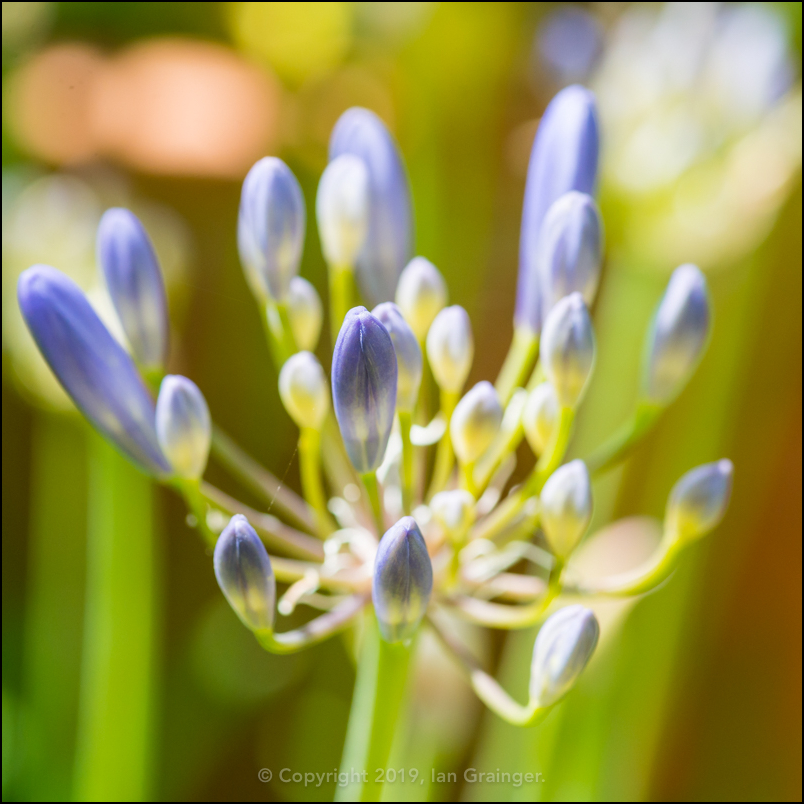 Budding Agapanthus - July 2019
The African Lily (Agapanthus) flower buds were almost ready to explode into bloom, but would probably hang on for another couple of days.
So this week I went with Mexican Star as my Image of the Week because it was my favourite flower in the garden at the moment. However, I could have picked any of the above images as it was such a joy to have a camera in my hand again...