Chicago Cherry - July 2019
I was finally back out in dad's garden with my camera on Sunday morning, and there were plenty of new blooms to catch up with considering I hadn't taken one shot in it for nearly a month!
It was that time of year when the Daylilies (Hemerocallis) were at their best, and my favourite was this one called 'Chicago Cherry'.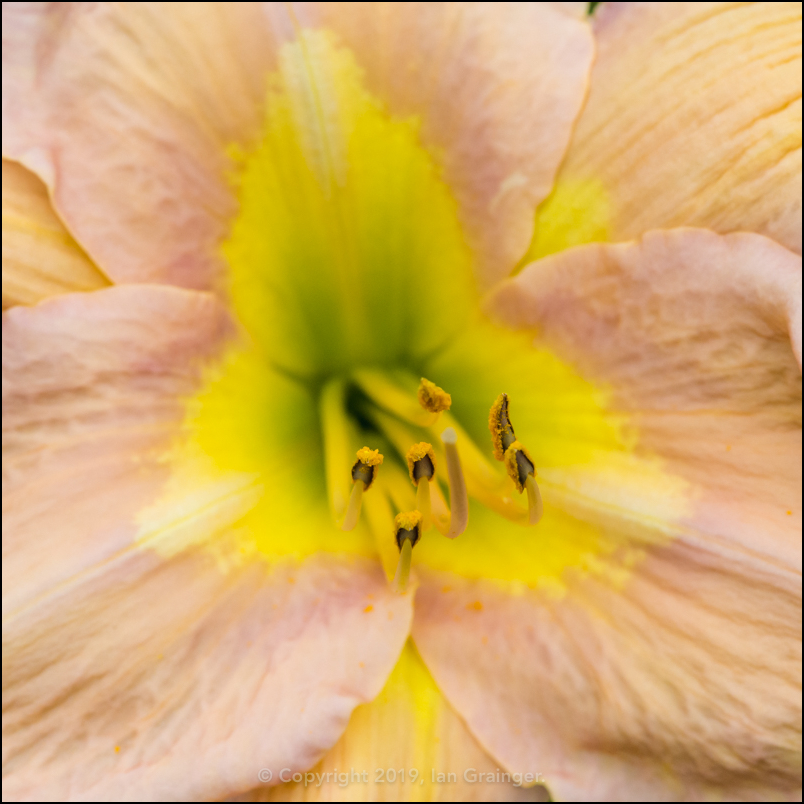 Inner View - July 2019
This was closely followed by this stunner called 'Inner View'.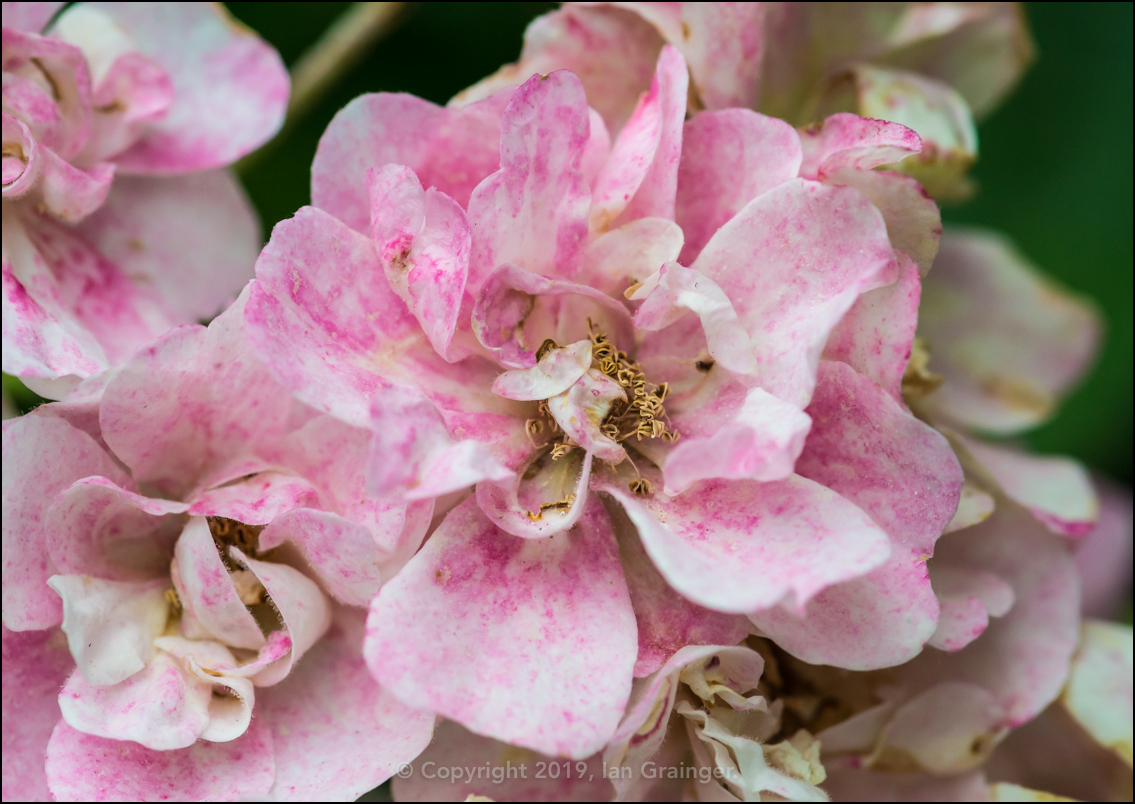 Fading Rose - July 2019
It had been so long since I'd taken photos that I'd almost missed the wild climbing Rose (Rosa) flowering altogether, although I found the pink mottled petals of the fading flowers quite attractive.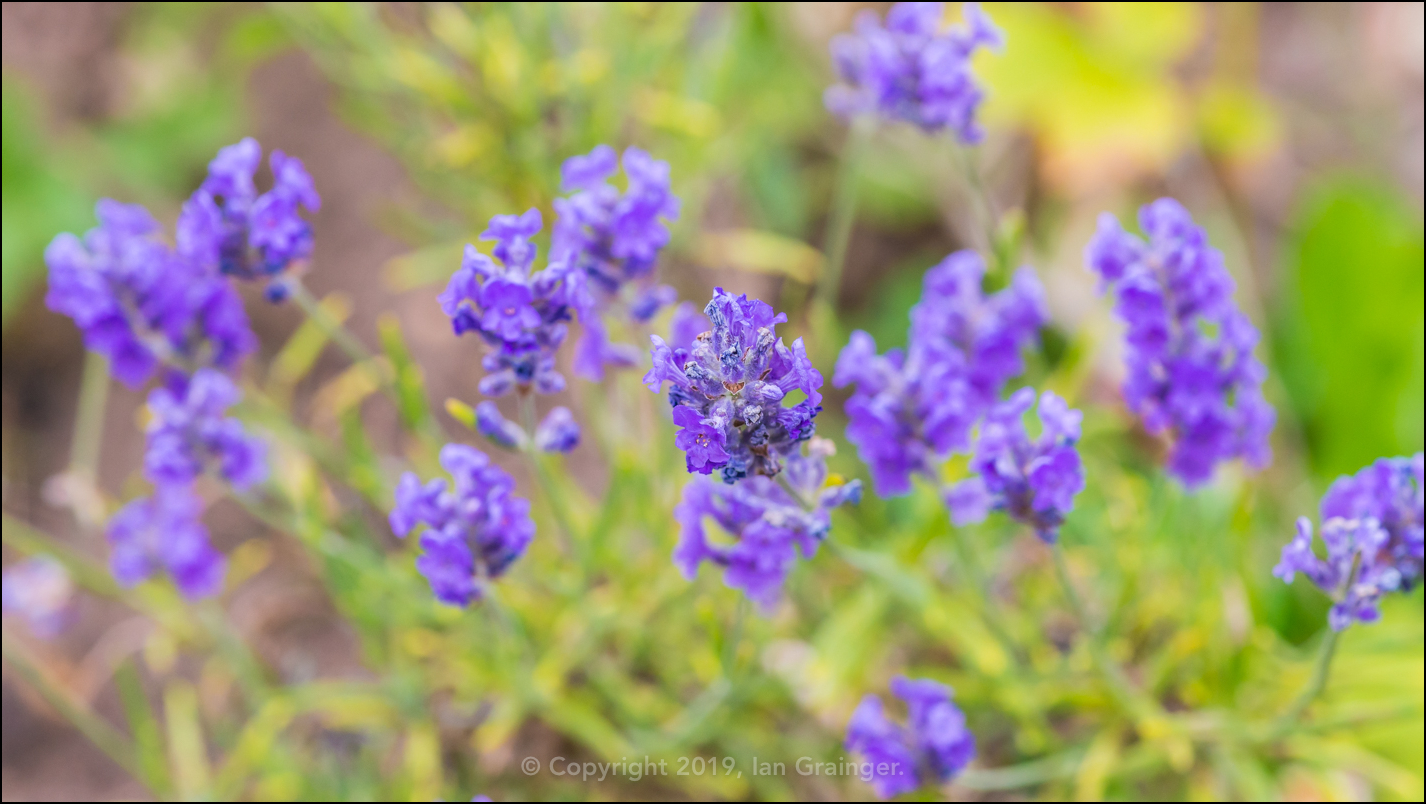 Lavender - July 2019
The Lavender (Lavandula) was putting on a lovely display this year, after a couple of years of struggling in very wet conditions.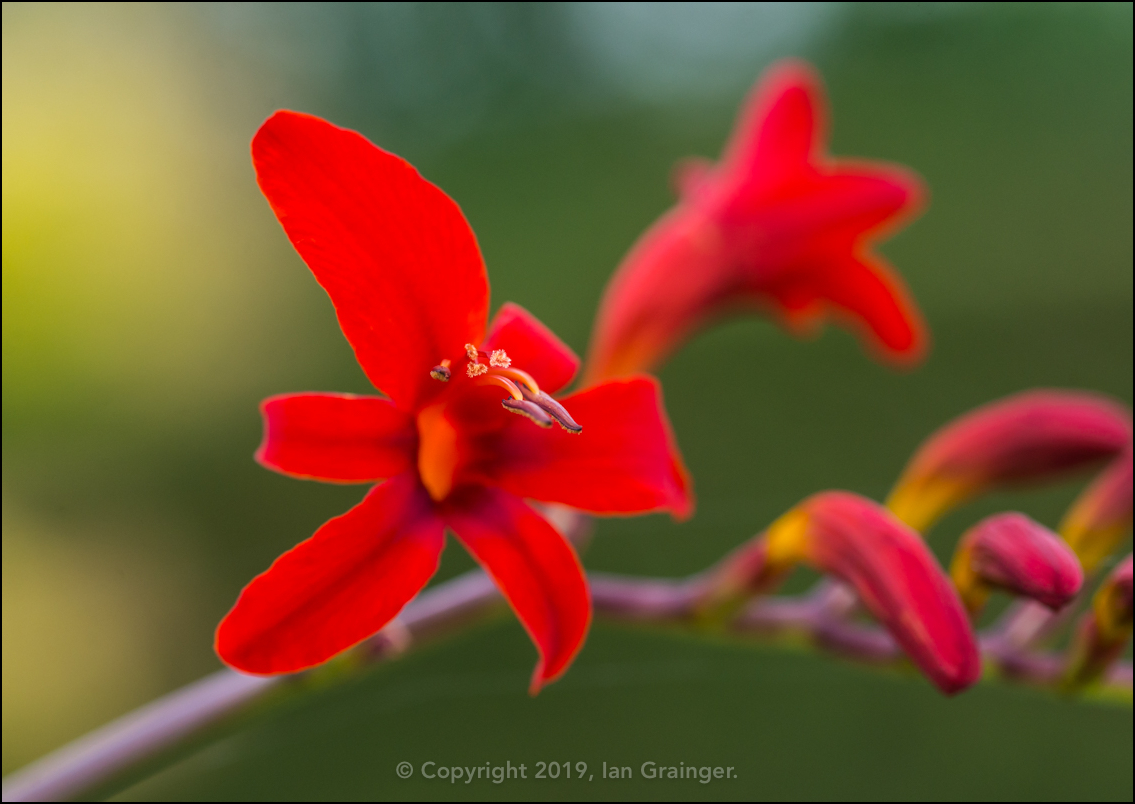 Lucifer - July 2019
The Crocosmia (Crocosmia curtonus) 'Lucifer' was also looking in fine fettle, with plenty of more buds left to open.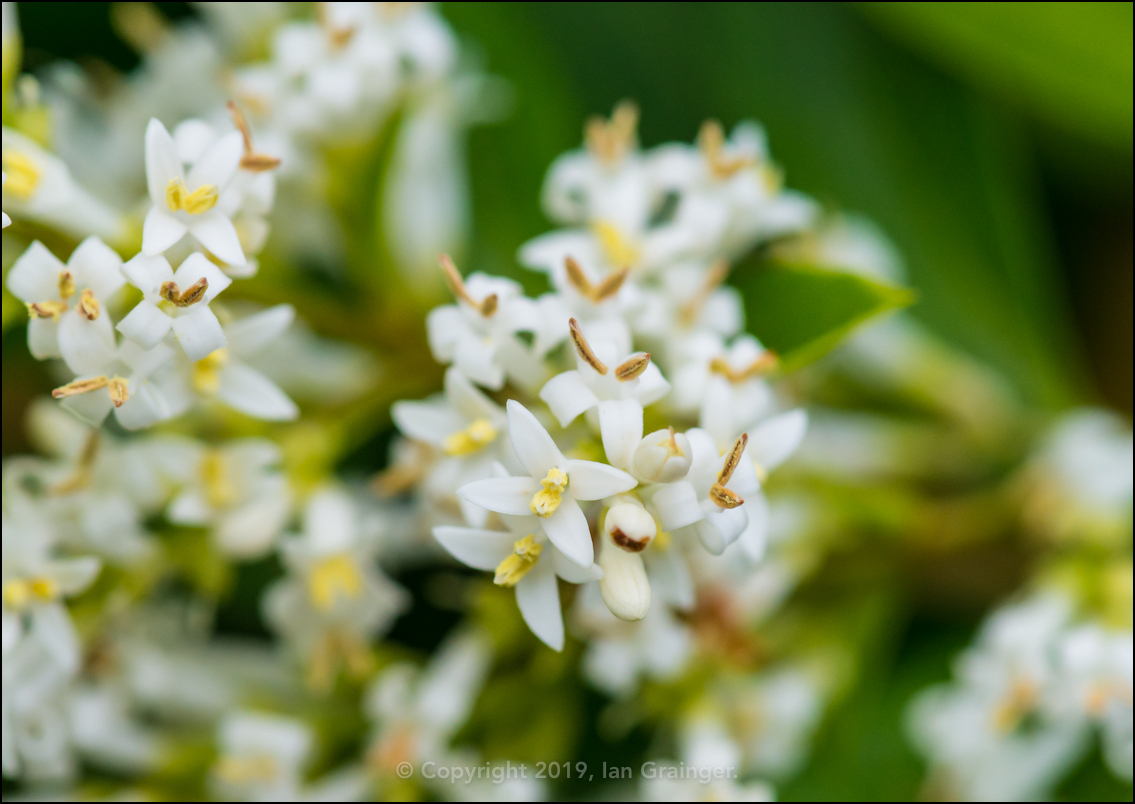 Privet Blossom - July 2019
Even the Privet hedges were getting in on the flowering act, with their lovely little clusters of white blossom.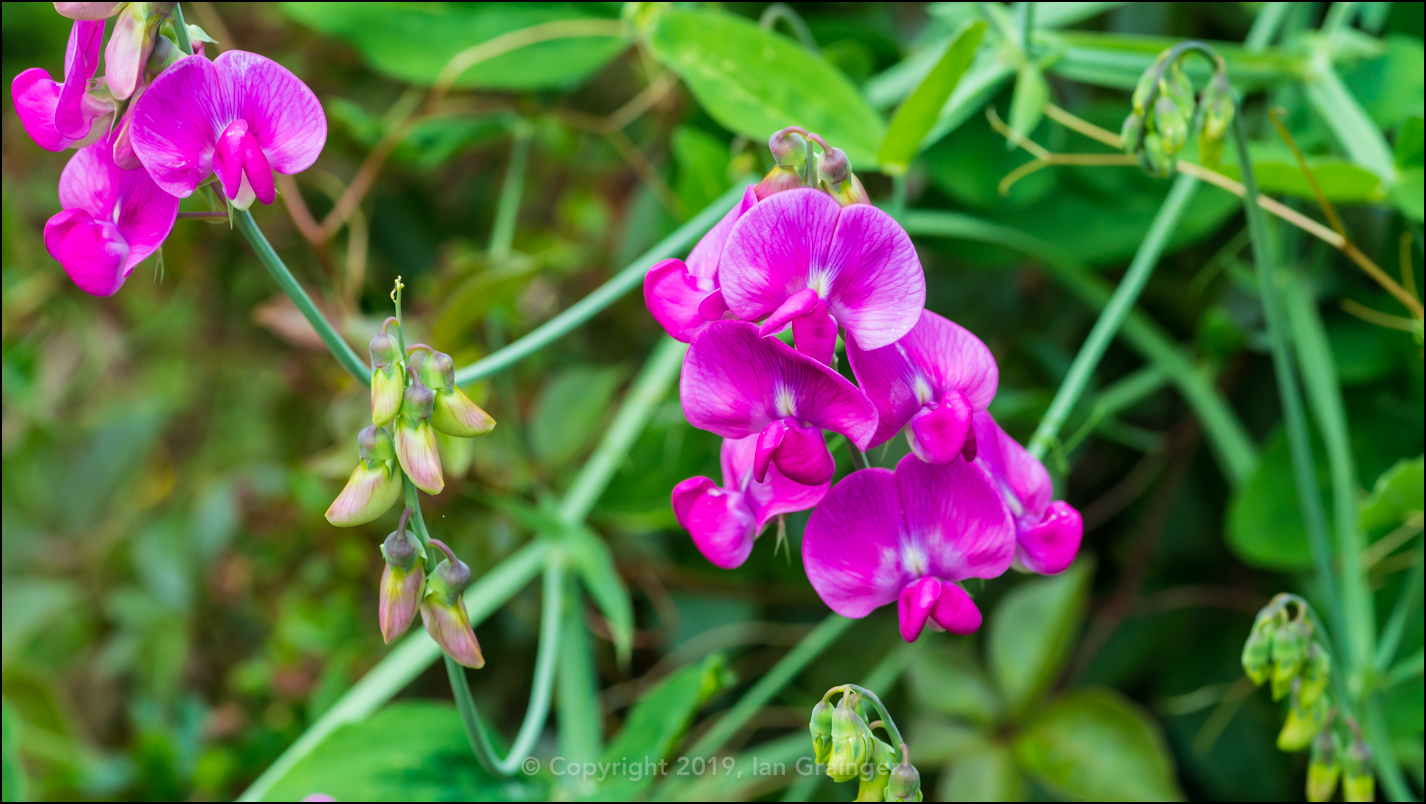 Sweet Peas - July 2019
The Sweet Peas (Lathyrus odoratus) had masses of flower buds with quite a few of them already opened, and were looking better than they had done in years.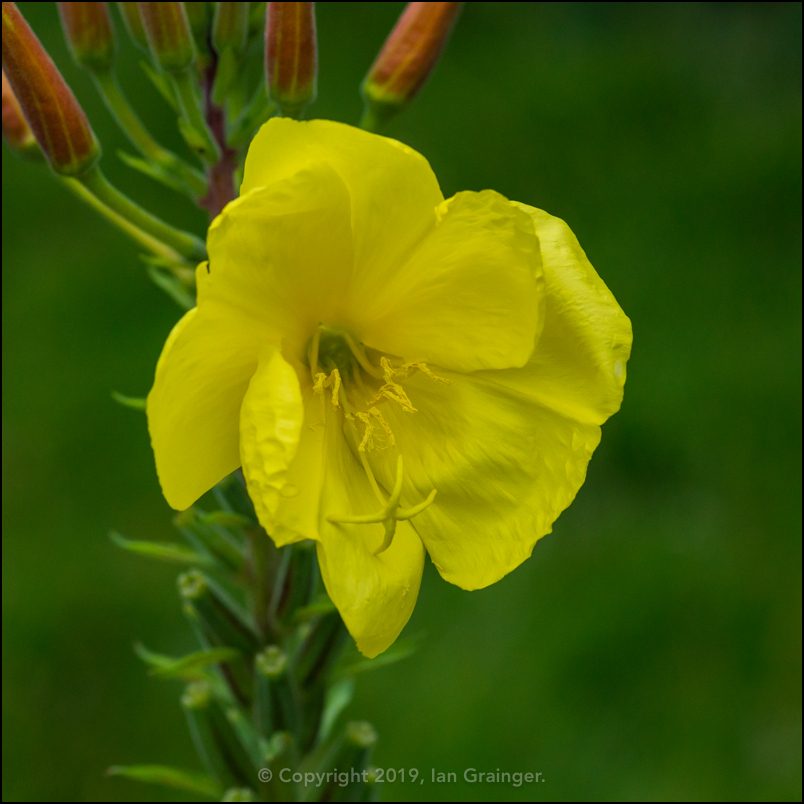 Evening Primrose - July 2019
The Evening Primroses (Oenothera biennis) were popping up all over the garden, having self-seeded from last year.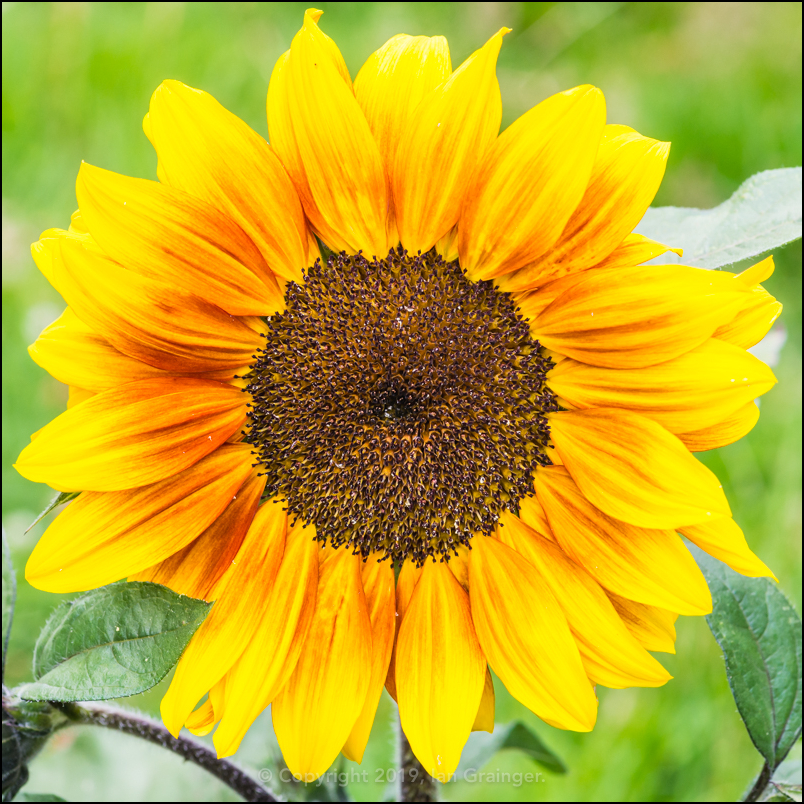 Solar Flash - July 2019
My favourite Sunflower (Helianthus) 'Solar Flash' was looking as good in dad's garden as it was in my own.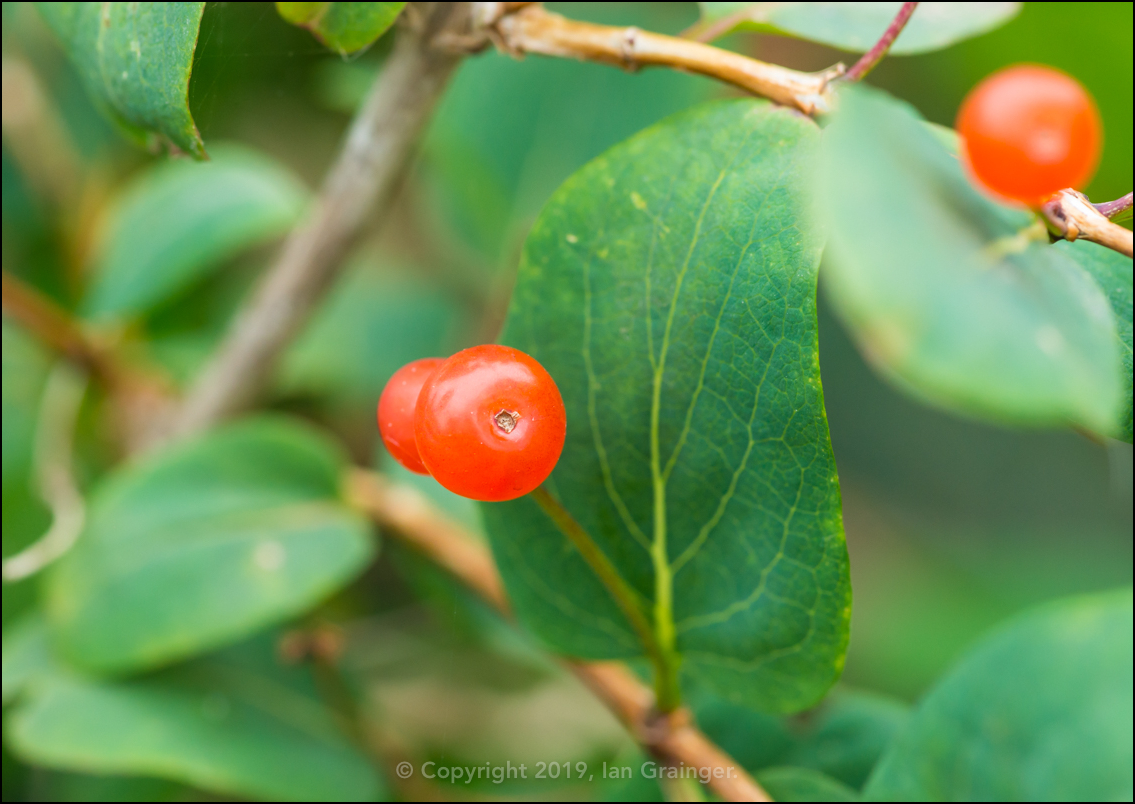 Bright Berry - July 2019
Lovely looking orange berries were beginning to appear on the Tartarian Honeysuckle (Lonicera tatarica) bushes, and would make a nice snack for any discerning avian.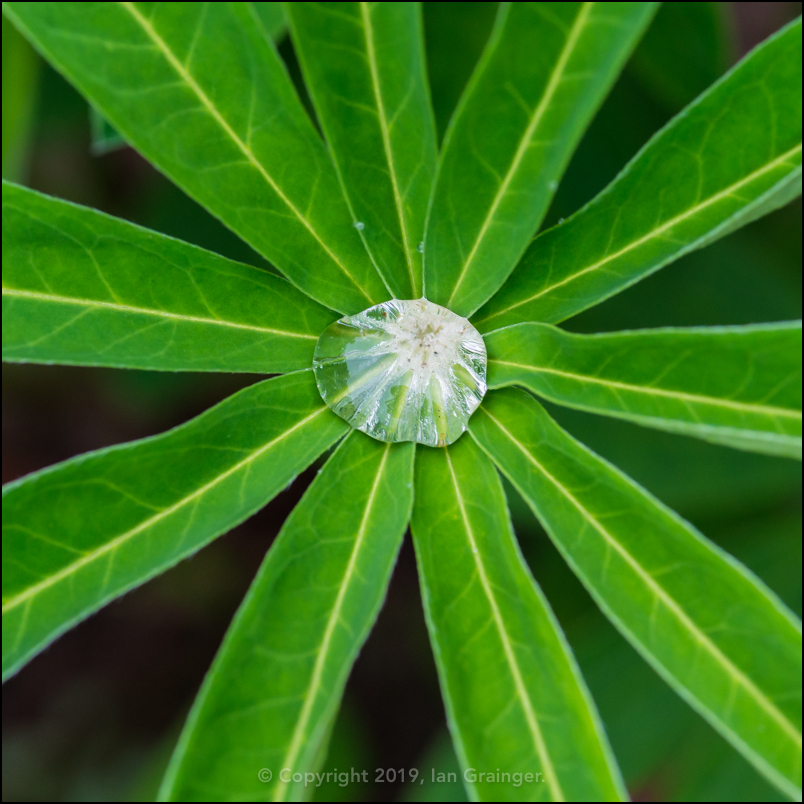 Lupin Drop - July 2019
There hadn't been any rain for the past fortnight, so a constant watering regime had to be kept up, and led to a perfect photo opportunity for this Lupin (Lupinus) plant.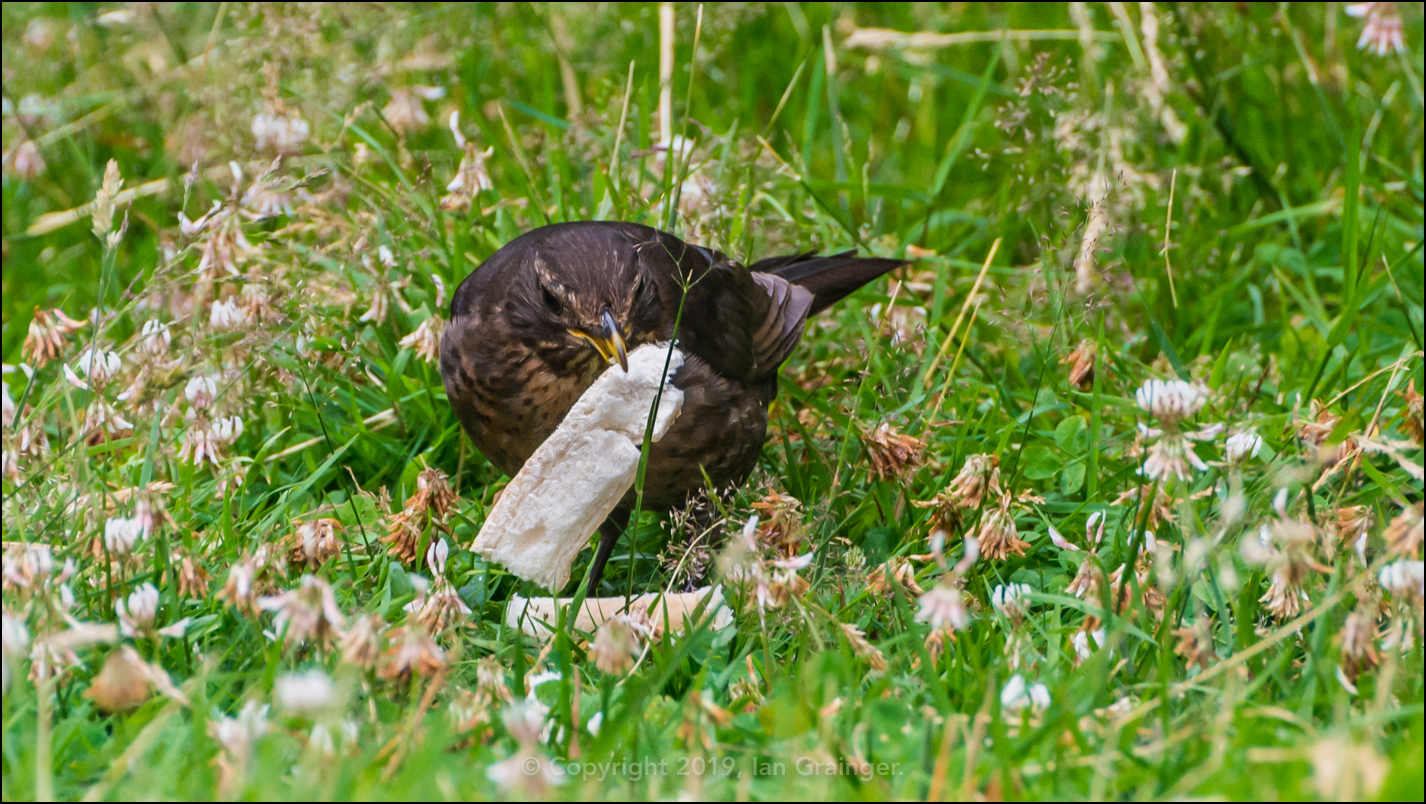 Mine - July 2019
Finally, I was intrigued by this little Blackbird (Turdus merula), doing its best to sneak away with this rather large piece of bread crust.
So this week I went with Chicago Cherry as my Image of the Week simply because I thought it was the prettiest flower in the garden, if only for one day...