Recovered Memory - March 2019
After a couple of weeks of gale force winds during my Sunday morning photo shoot, it was nice to be back to sunshine and blue skies once again.
It was also nice to see the Forget-me-not (Myosotis) blooms returning for another year. These have self-seeded and spread all over dad's garden, and I love discovering them popping up in new places as they always make me smile.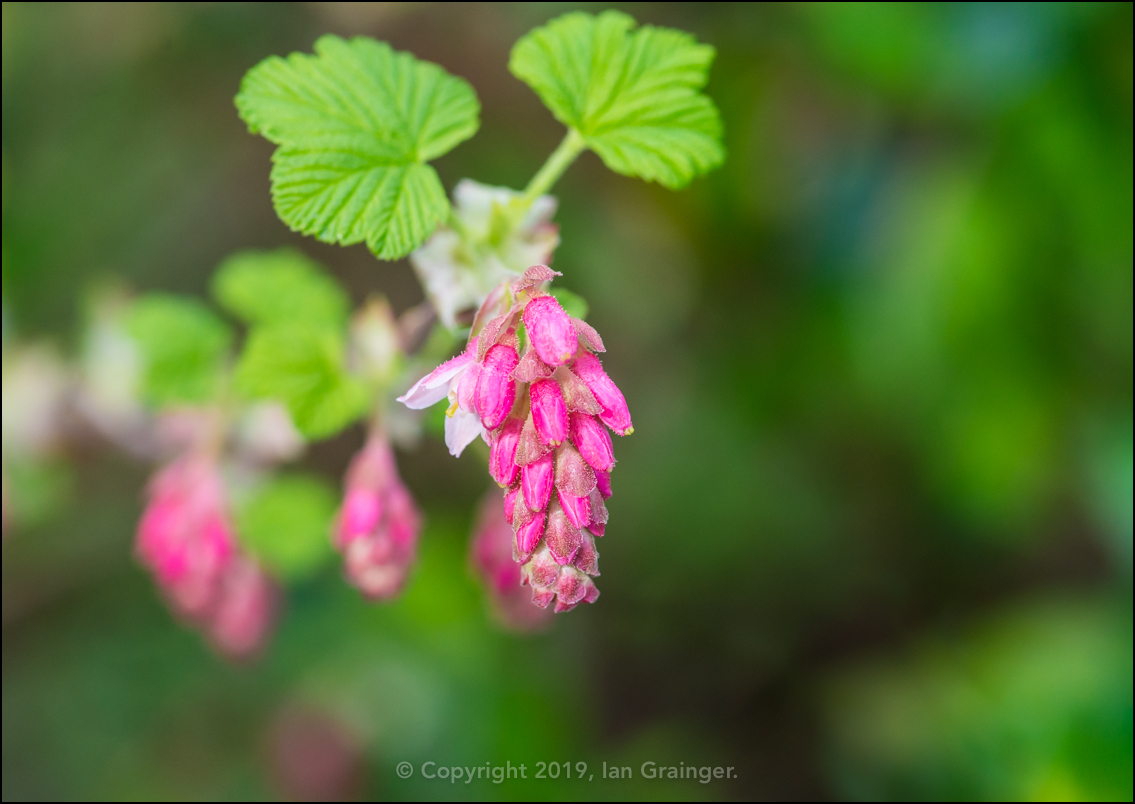 Ribes - March 2019
The Flowering Currant (Ribes sanguineum) bush continued on its mission to bloom, slowly opening up one flower bud at a time.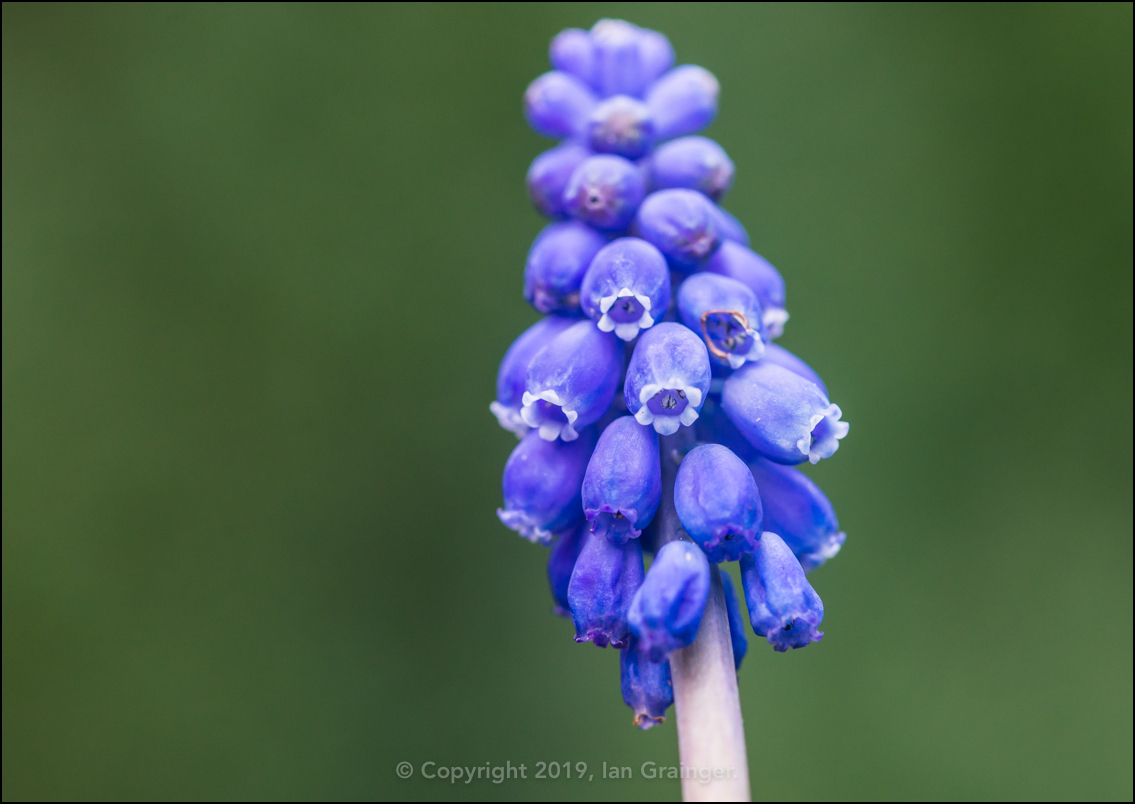 Blue Grapes - March 2019
The Grape Hyacinth (Muscari) blooms were looking rather pretty, although there didn't seem as many of them as there had been in previous years.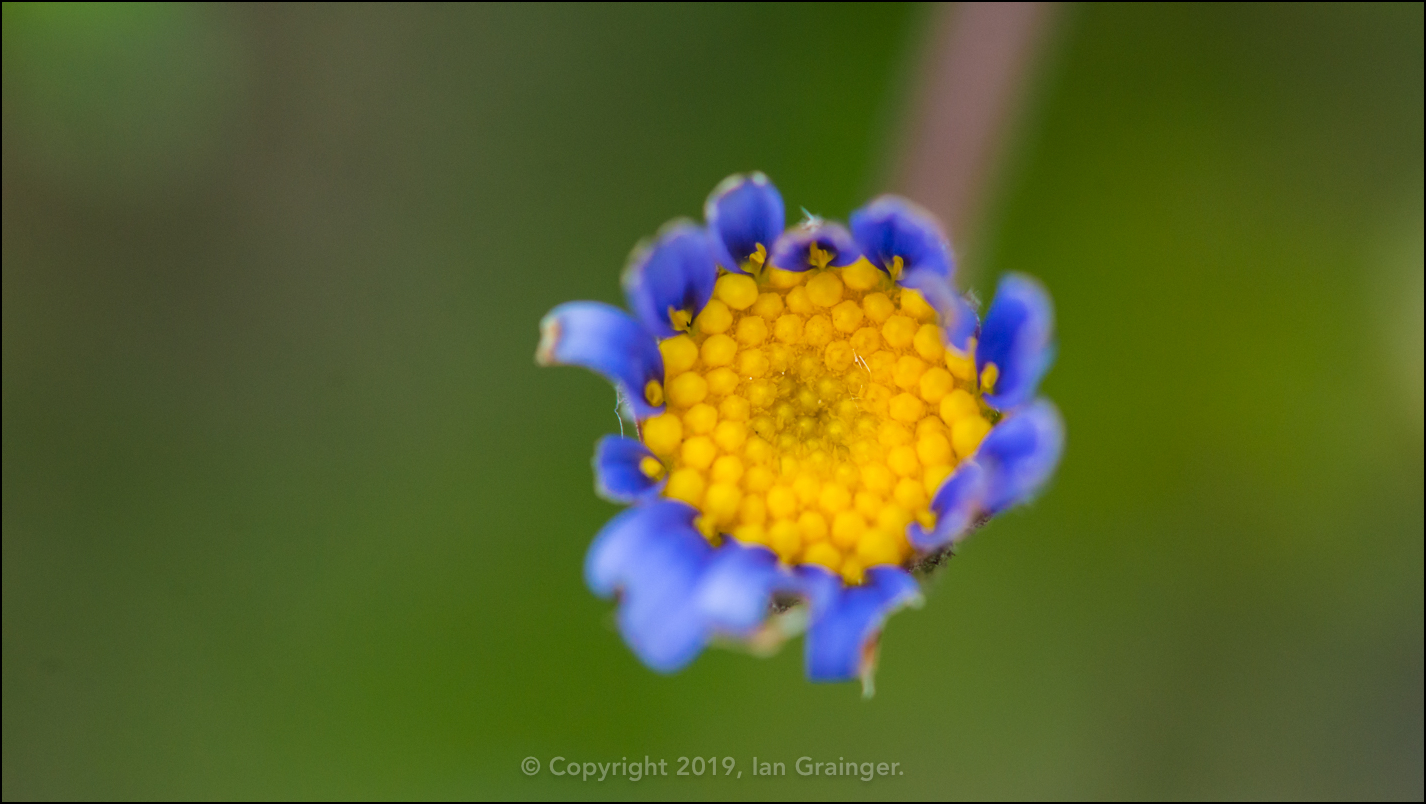 Felicia - March 2019
While my own Felicia (Felicia amelloides) plants have flowered almost continuously since I got them a couple of years ago, this is the first time that dad's have formed petals. I suspect that they're being grazed on by some opportunistic nighttime visitor!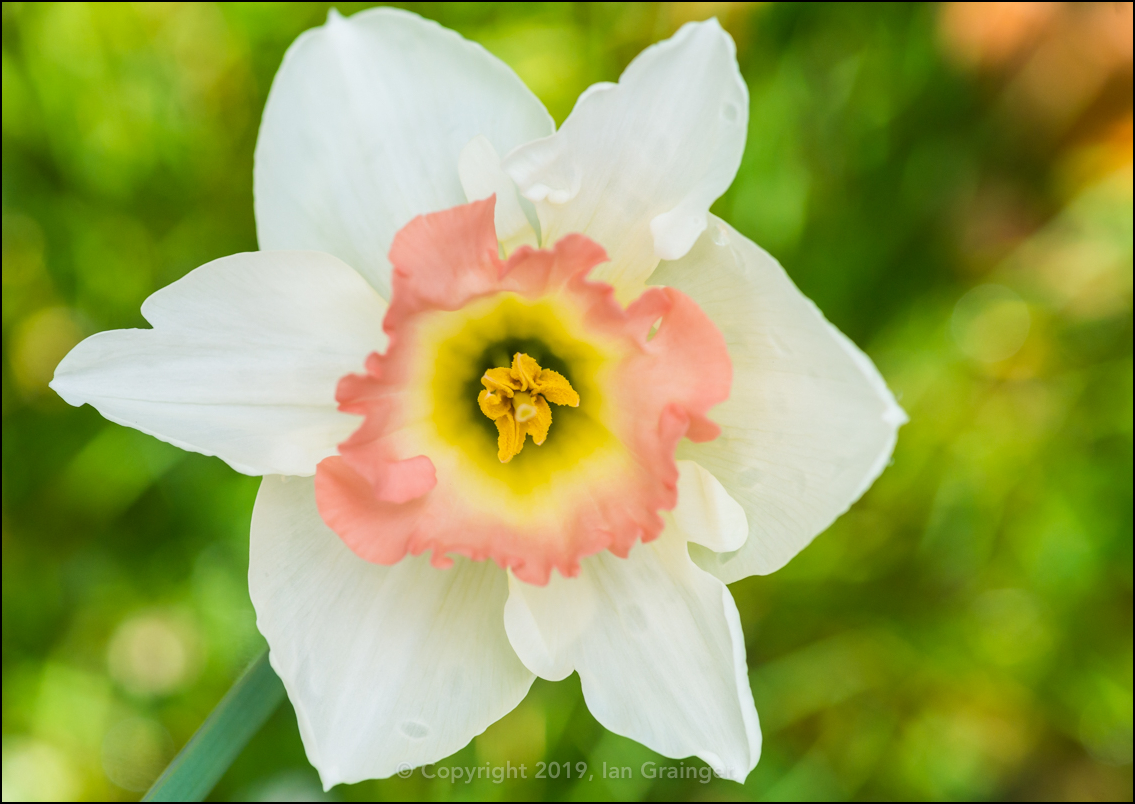 Daffodil - March 2019
One of my favourite Daffodil (Narcissus) varieties put in an appearance this week, but unfortunately I don't know what variety it is. If anyone knows, please leave a comment below.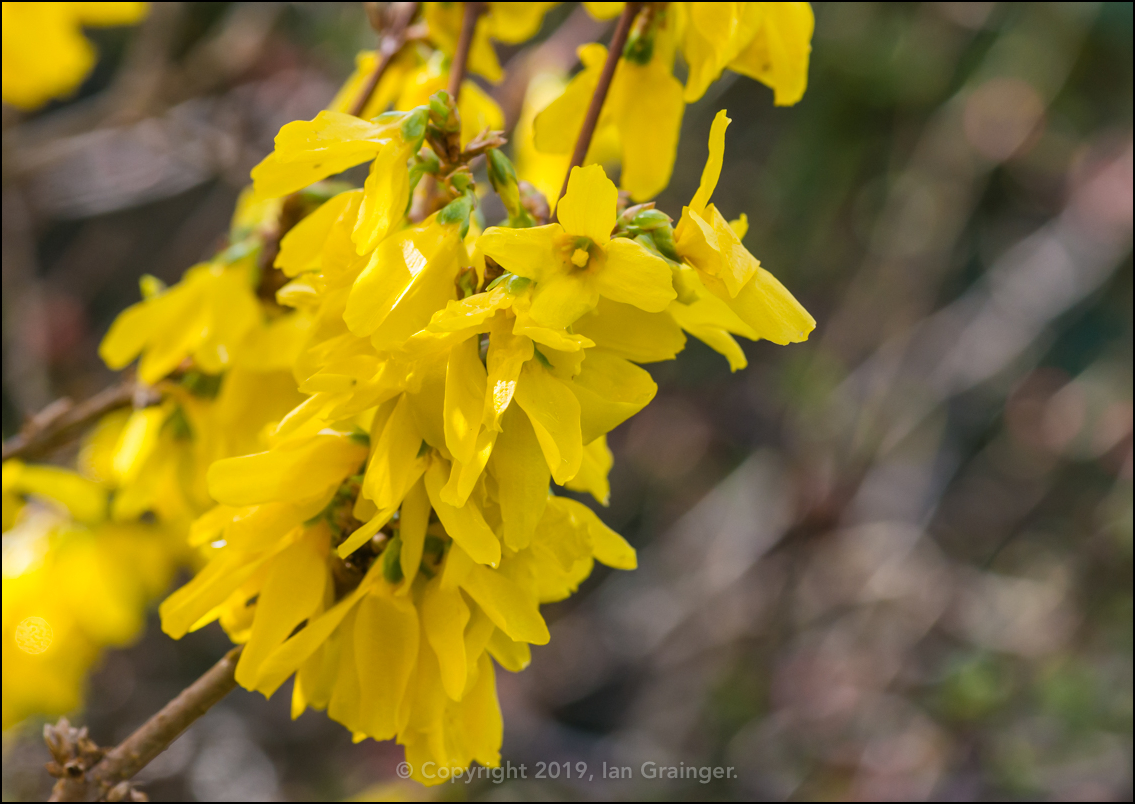 Flourishing Forsythia - March 2019
The Forsythia (Forsythia intermedia) bush was getting into its swing, with many of the flower buds opening up at once. Some of the branches looked decidedly weighed down with blooms.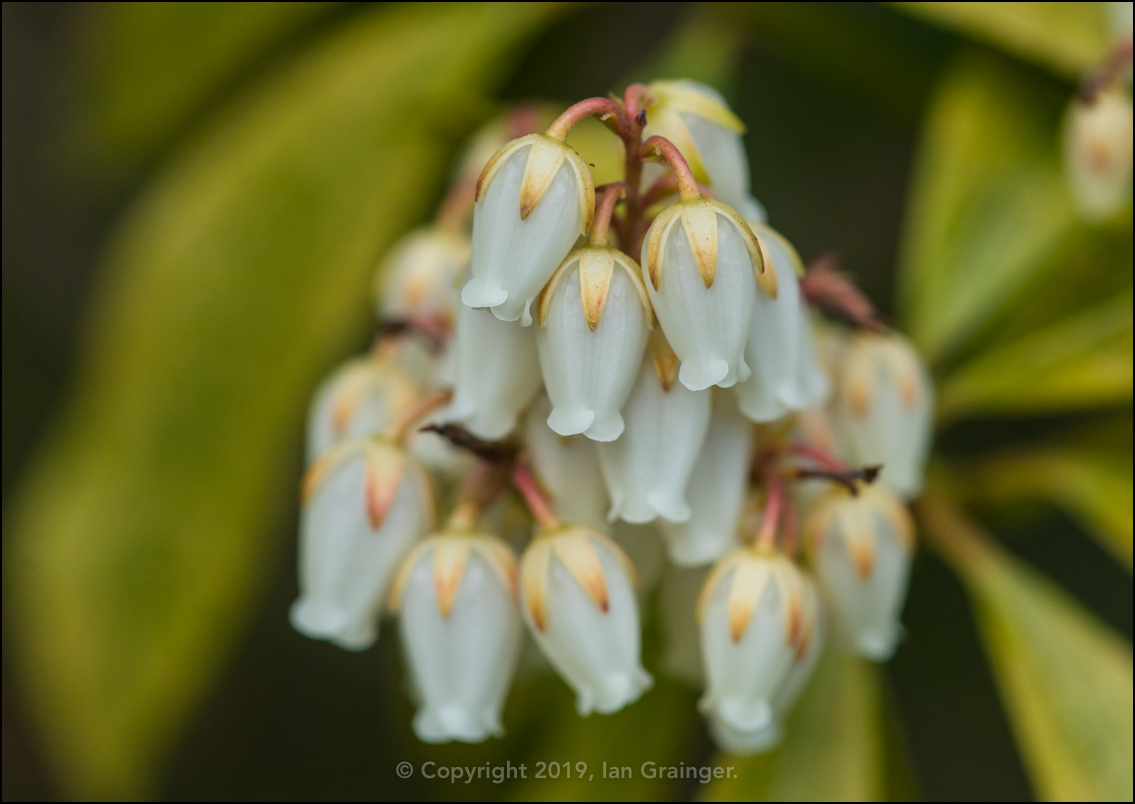 Forest Flame Cluster - March 2019
The Forest Flame (Pieris) bush was also finally bursting into bloom, with hundreds of tiny white flowers appearing in tight clusters like this.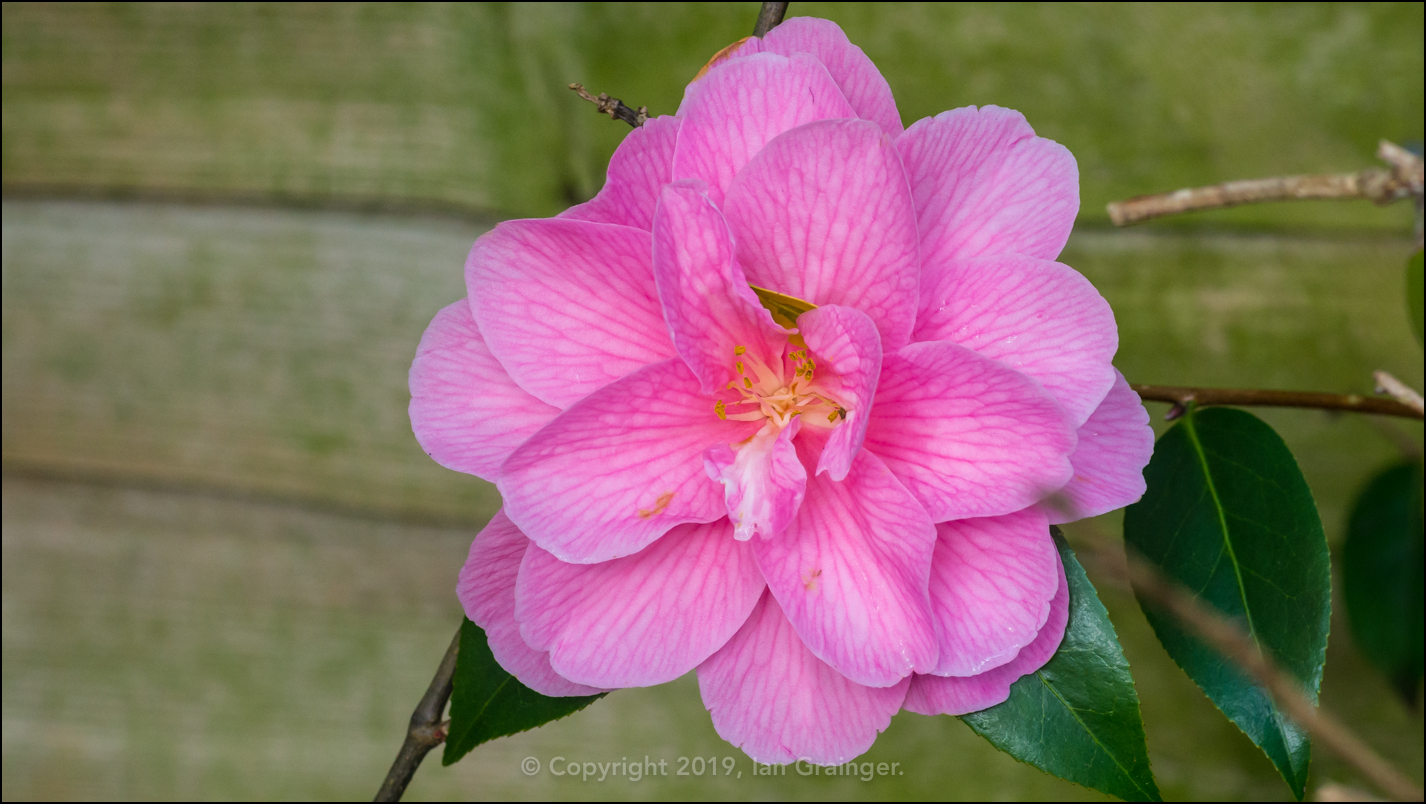 Lonely Camellia - March 2019
There weren't many buds left to open on the Camellia bush, and this was the only bloom left intact after the strong winds. It was in a sheltered spot deep within the bush, and protected from the wind by the fence.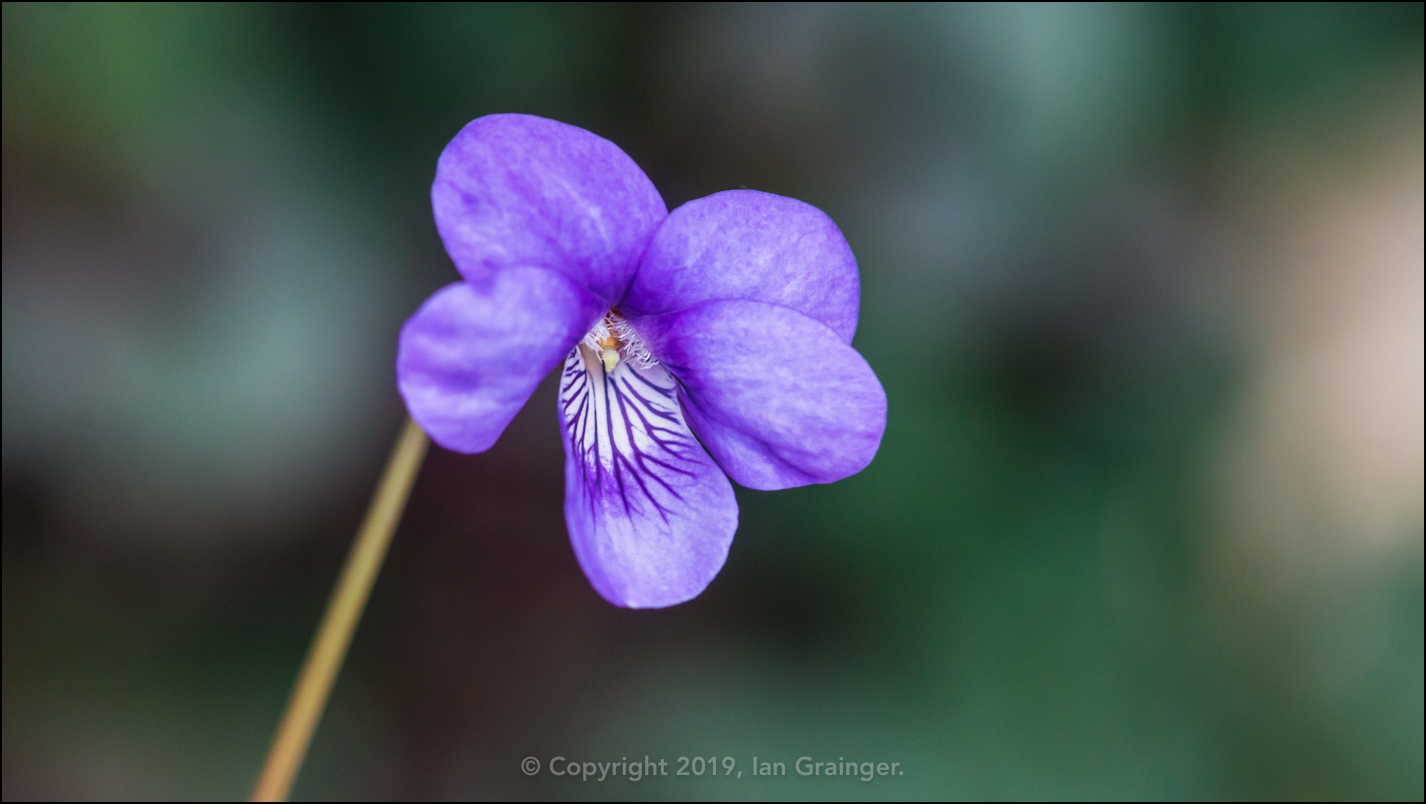 Dog Violet - March 2019
The Dog Violets (Viola riviniana) had returned for another year, and this one was found growing in some gravel on the greenhouse floor.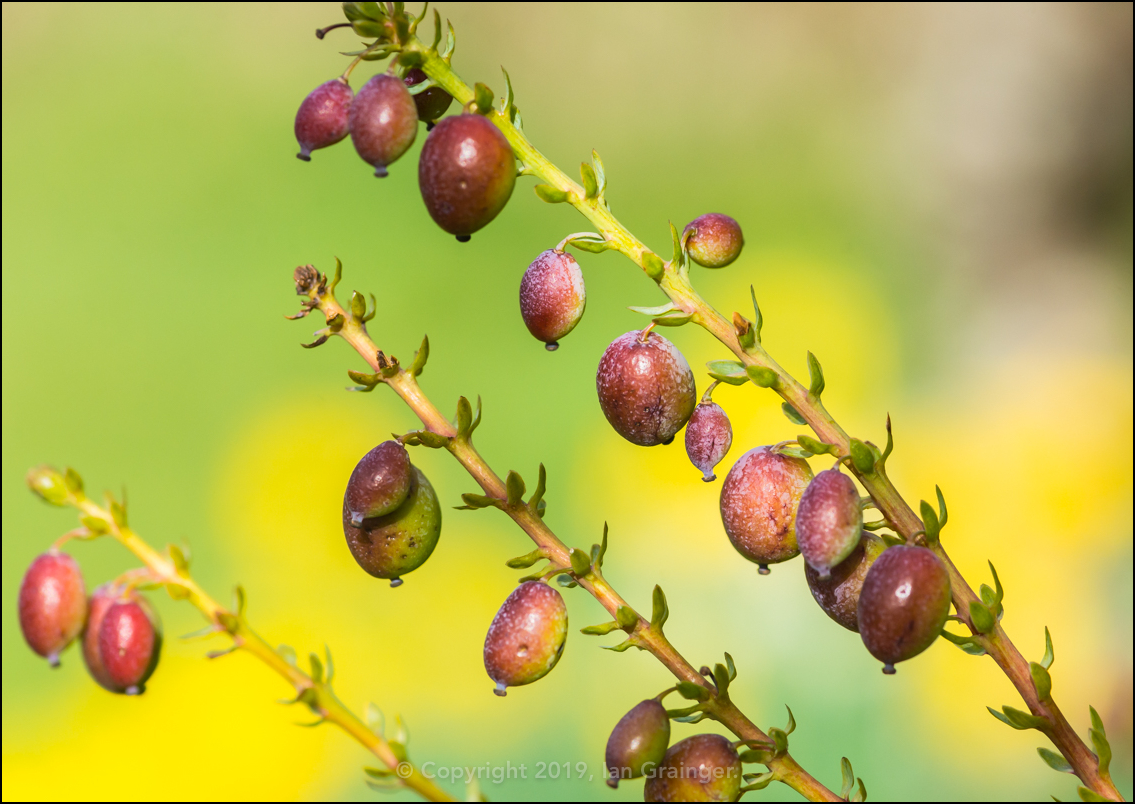 Mahonia Berries - March 2019
The Mahonia (Mahonia japonica) bush berries were finally ripe, and were being picked off quickly by the birds. I thought they looked quite colourful against a backdrop of Daffodils.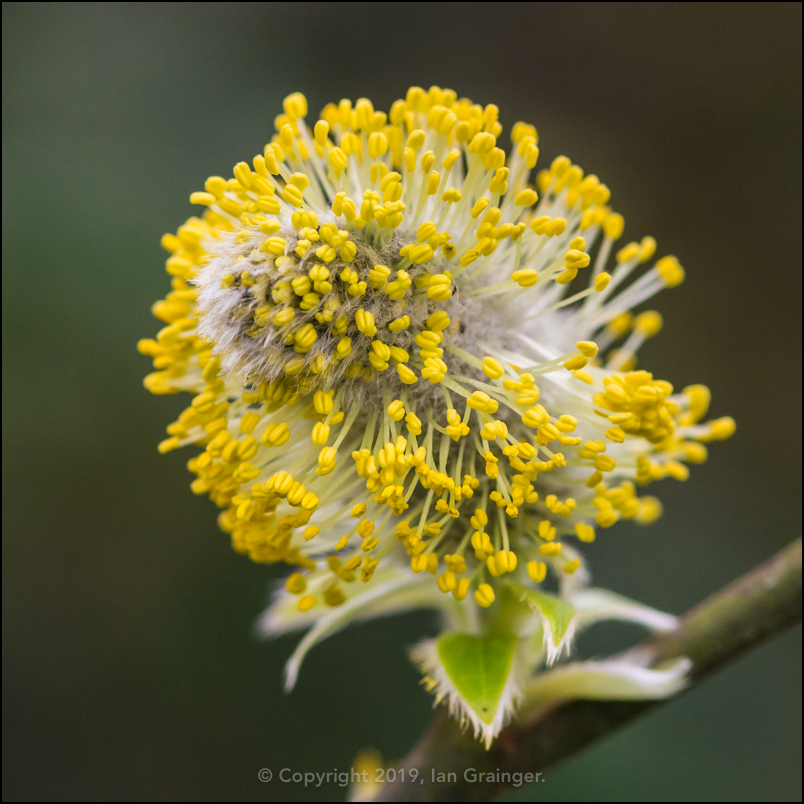 Catkin Explosion - March 2019
The Willow (Salix) tree catkins continued to open and were now ready to be pollinated, a great sign that spring was almost here.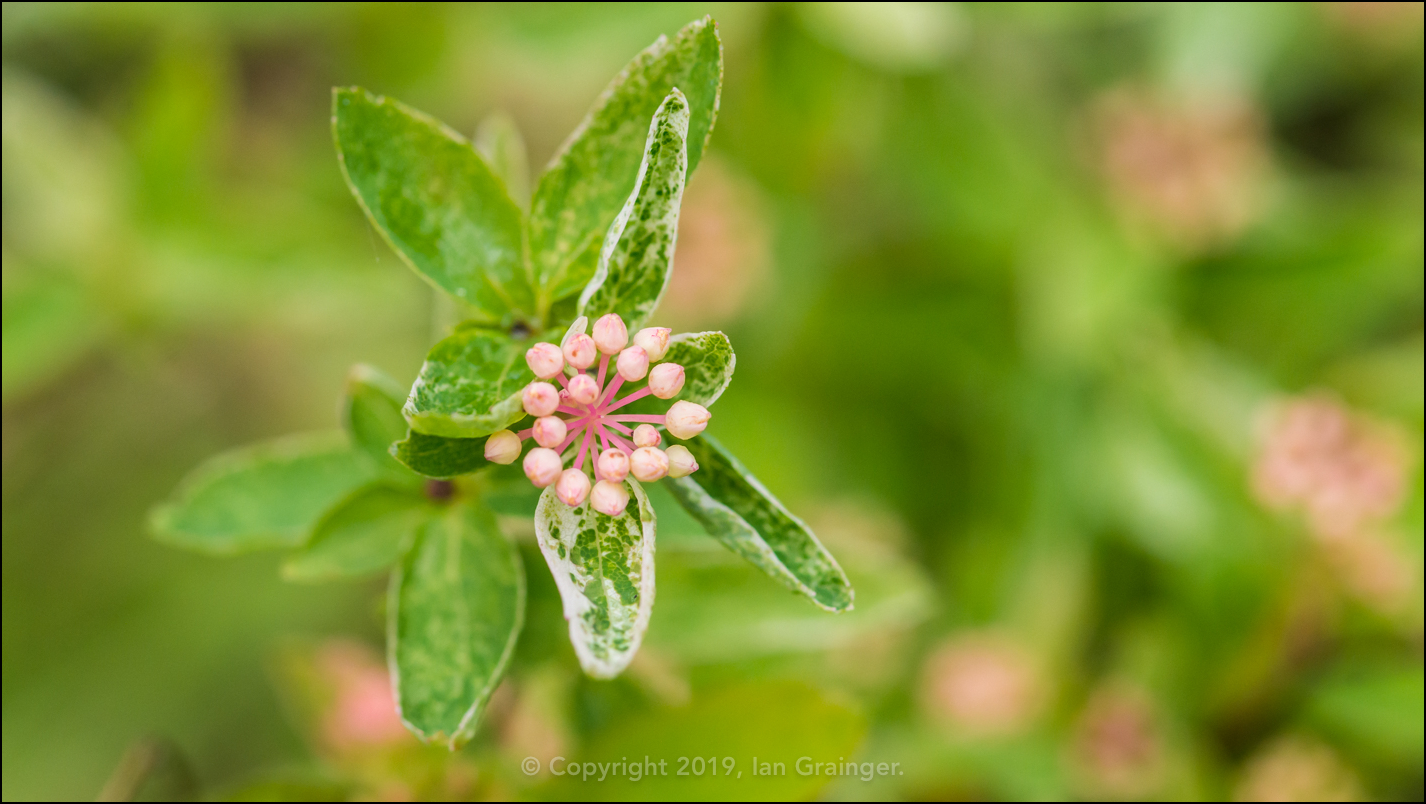 Spirea Buds - March 2019
The Vanhoutte Spirea (Spiraea vanhouttei) bush was just starting to form its flower buds, another great sign that spring was in the air.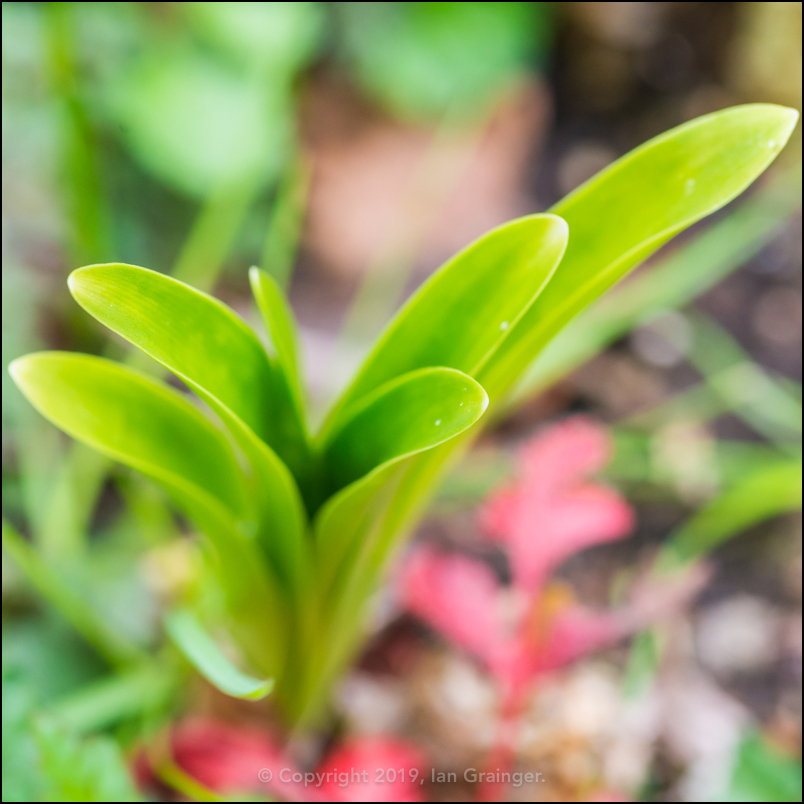 Nerine Emergence - March 2019
Even the Nerine (Nerine bowdenii) bulbs had begun to sprout, and were looking really healthy.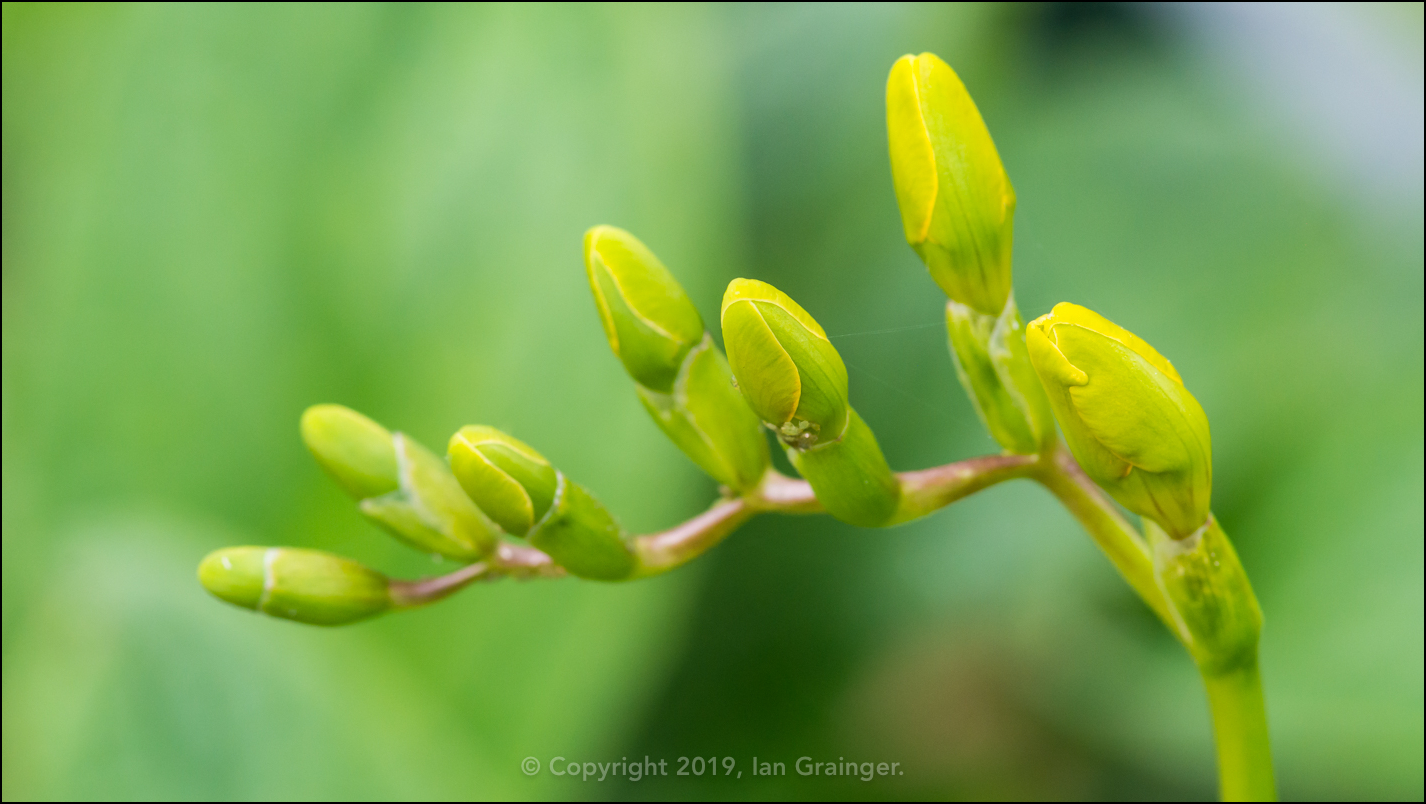 Freesia Flower Buds - March 2019
Back in the greenhouse, there was a surprise waiting in an old pot. There appeared to be a Freesia (Freesia refracta) getting ready to flower, although neither myself nor dad ever remember planting Freesias anywhere in the garden before.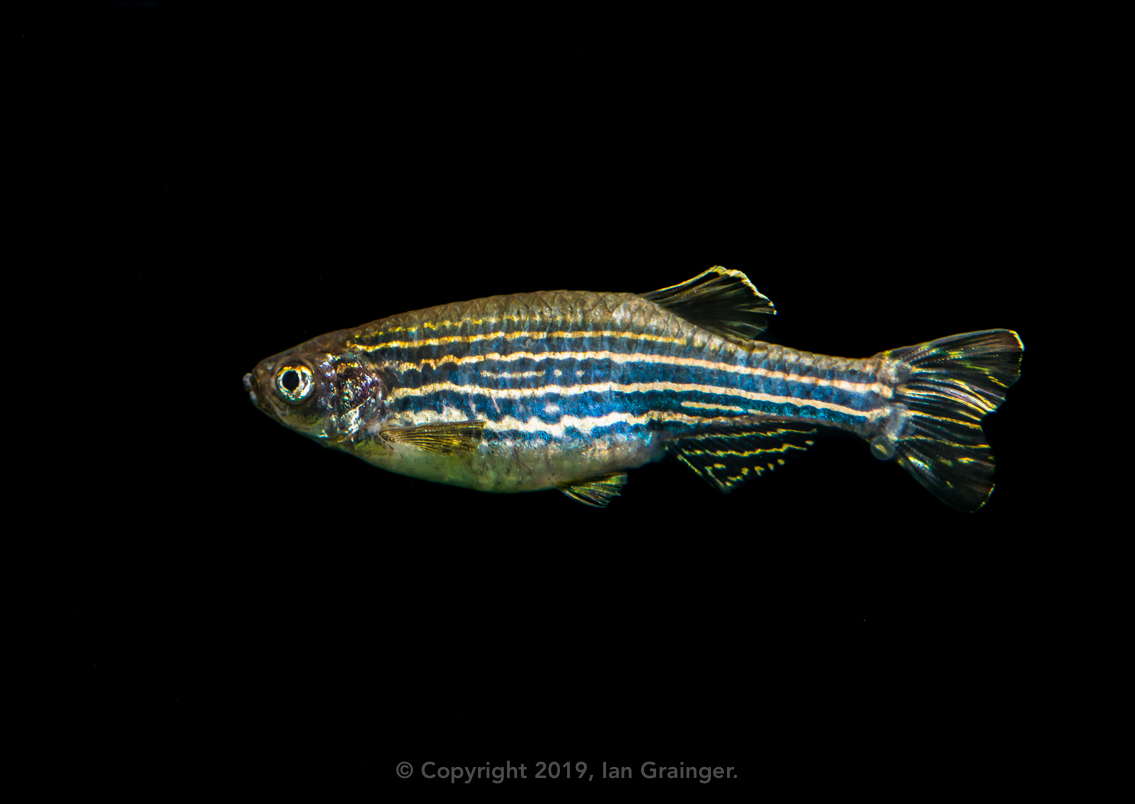 Zebra - February 2019
This week I'm showcasing one of my Zebra Danios (Danio rerio), which is a type of Minnow native to the south eastern streams of the Himalayan region. Although often referred to as tropical fish, they are just as happy in cooler conditions normally associated with cold water species. Zebra Danios are used extensively in scientific research and have been invaluable during studies into human genetics and diseases.
So this week I went with Recovered Memory as my Image of the Week, simply because the returning little blue blooms made me feel happy and put a smile on my face...