Pussy Willow - March 2019
For the second week running my Sunday morning photo shoot in dad's garden took place in gale force winds, but at least this week it was dry.
Last week saw the return of the Hazel Catkins, which I got lucky snapping, and this week I had a similarly lucky episode while shooting these Willow (Salix) tree catkins, with the wind dropping for just long enough for me to get this single sharp shot.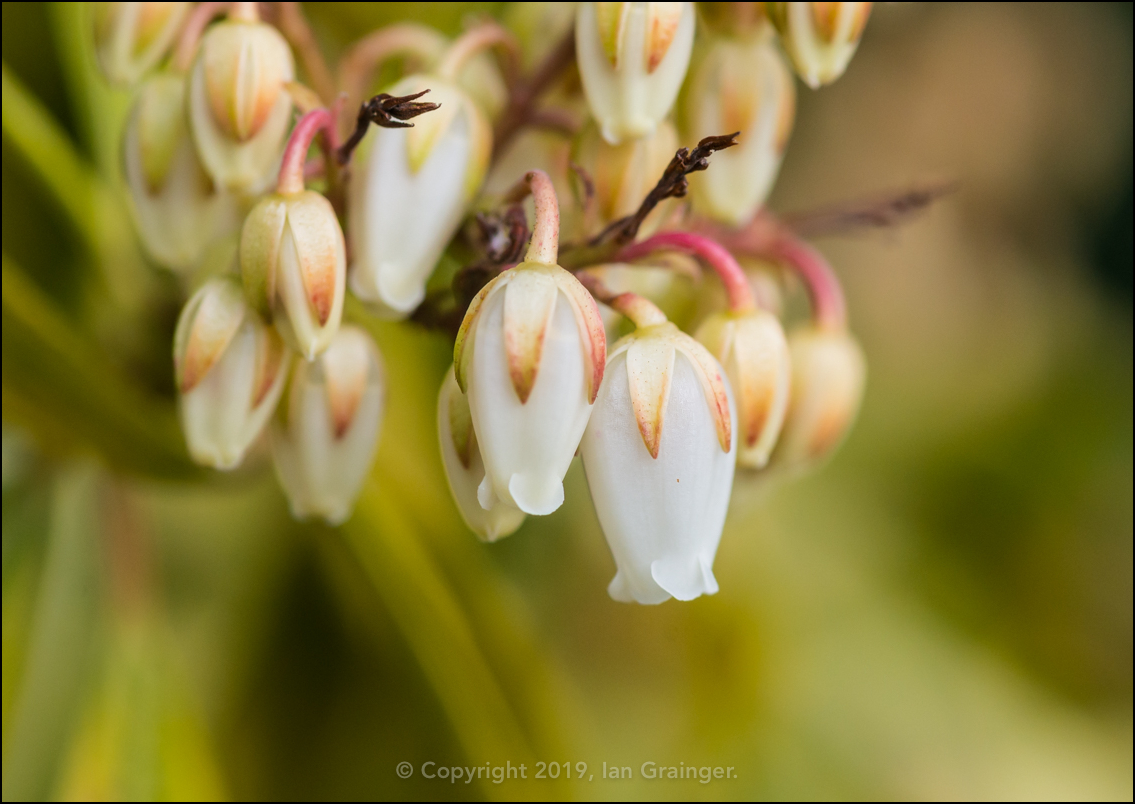 Forest Flame's Finest - March 2019
I was delighted to see that the Forest Flame (Pieris) bush flower buds had finally opened, as they had originally confused me when they'd appeared in October last year.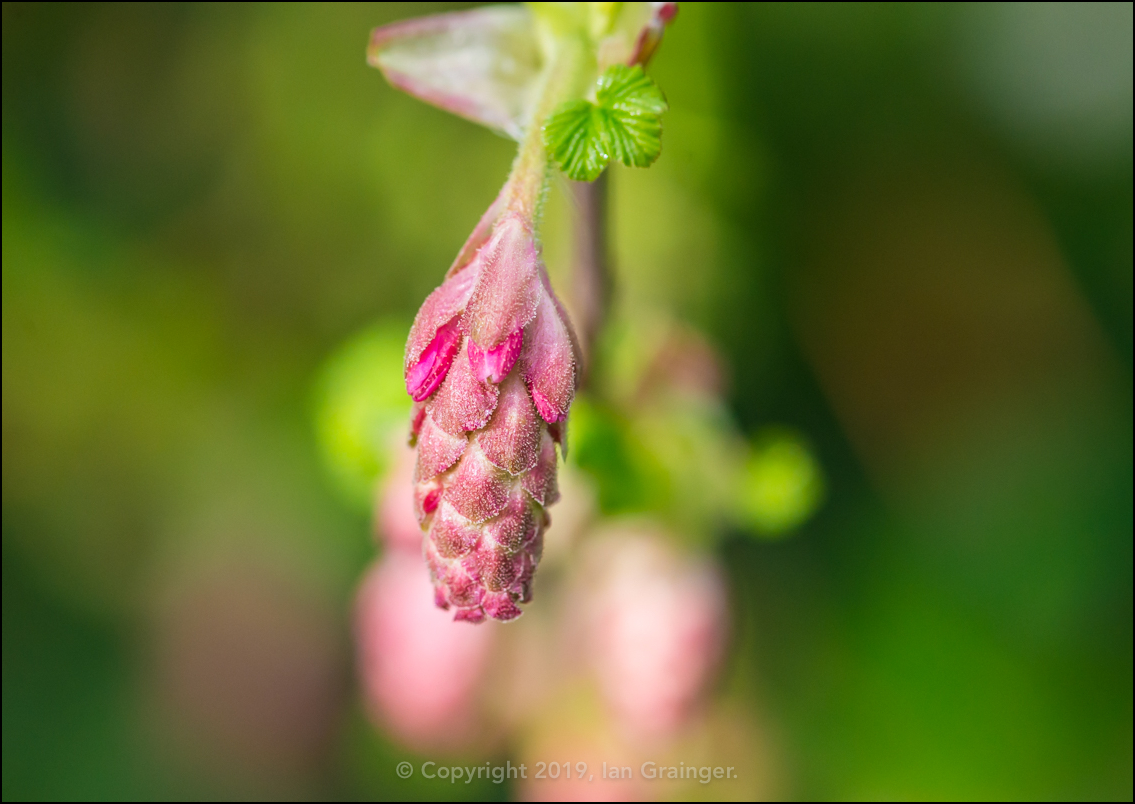 Flowering Currant - March 2019
It was also nice to see that the Flowering Currant (Ribes sanguineum) would soon be in full bloom, as the flower buds were already beginning to open.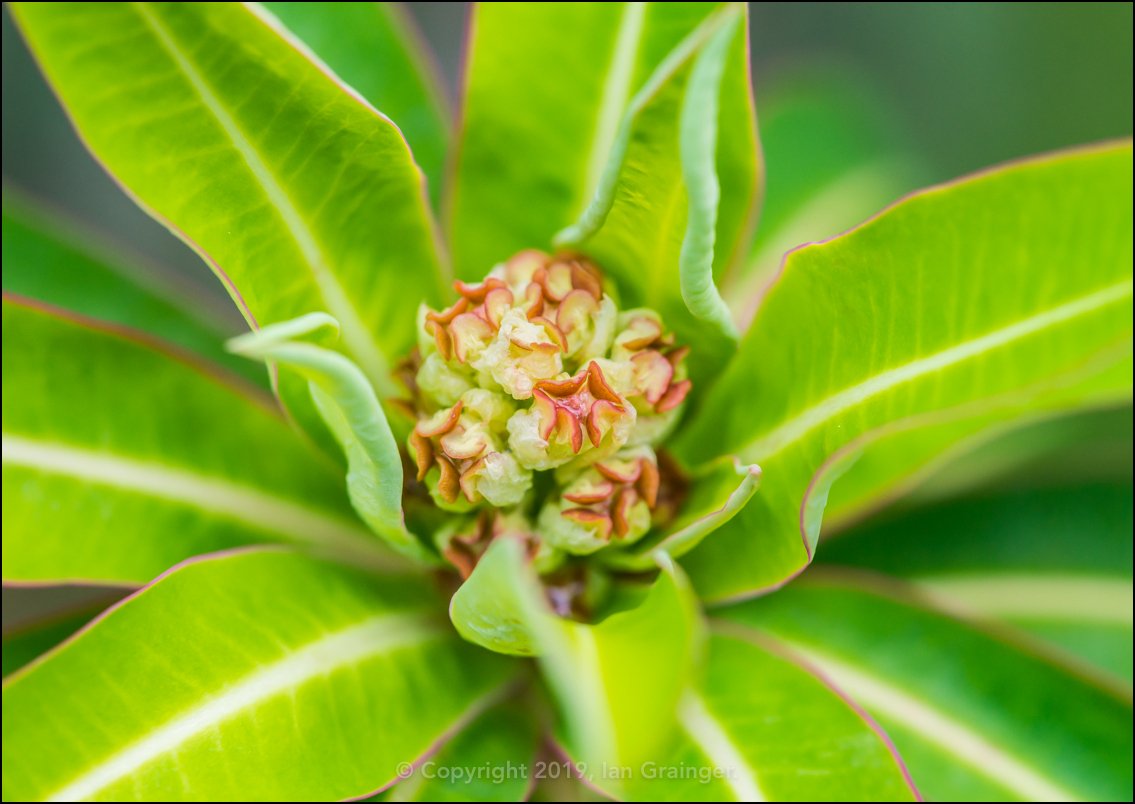 Honey Spurge - March 2019
Similarly, the Honey Spurge (Euphorbia mellifera) had the beginnings of some of its understated flowers just starting to form.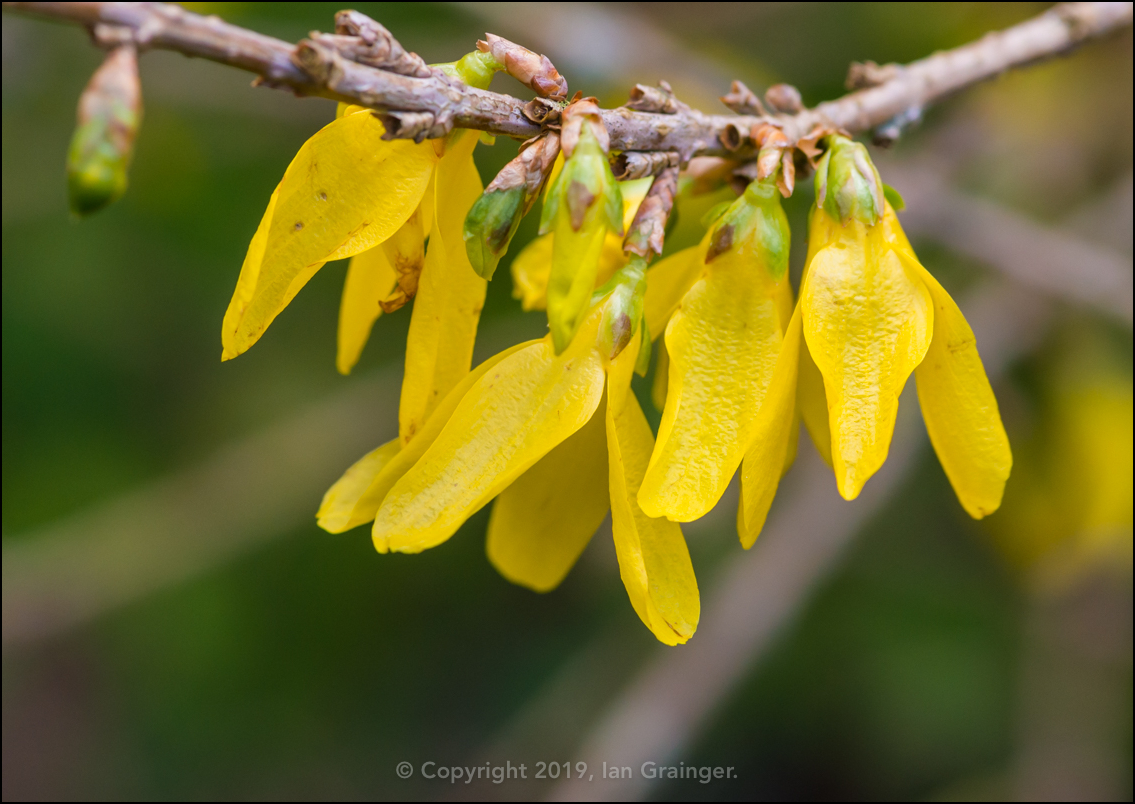 Hanging Forsythia - March 2019
The Forsythia (Forsythia intermedia) bush had acquired a few more blooms since last week, but was still looking far from its usual impressive self.
Camellia Central - March 2019
The Camellia bush was still looking a bit sparse, but at least it still had some blooms to photograph.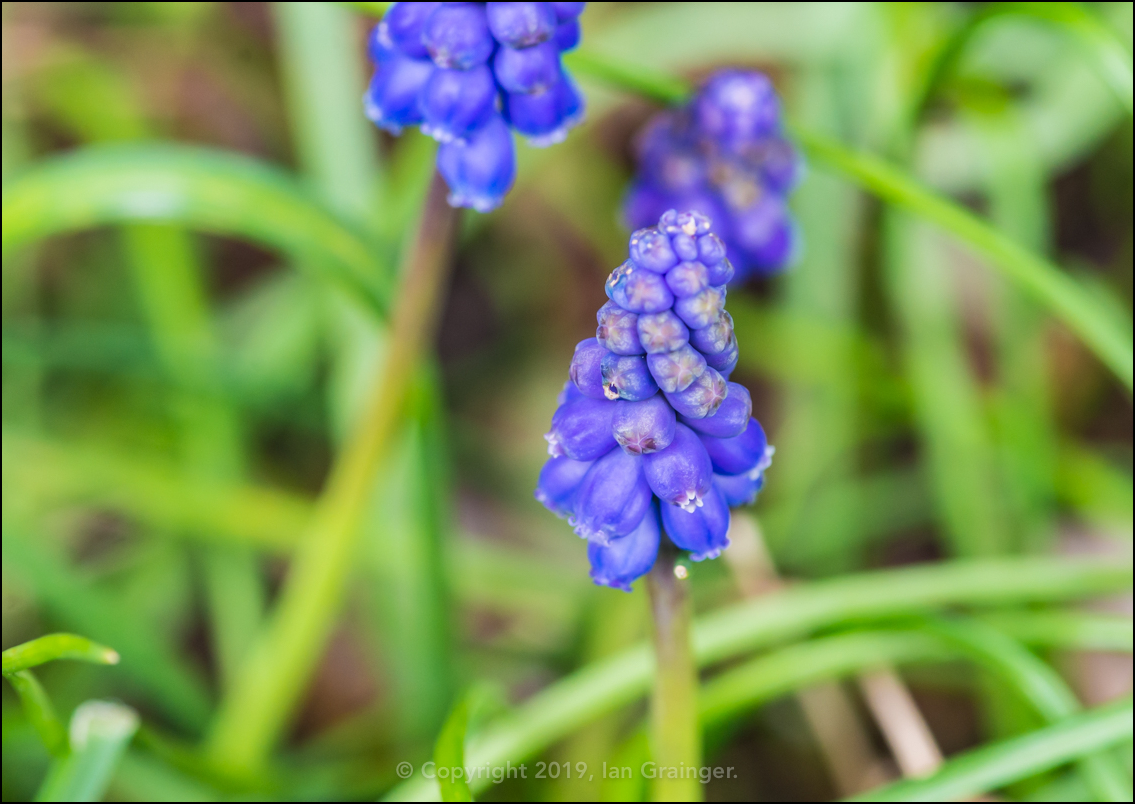 Grape Hyacinth - March 2019
As the wind speeds intensified, I started looking towards the ground for subjects that were less effected by it. Luckily I came across a few Grape Hyacinth (Muscari) blooms that had braved the weather...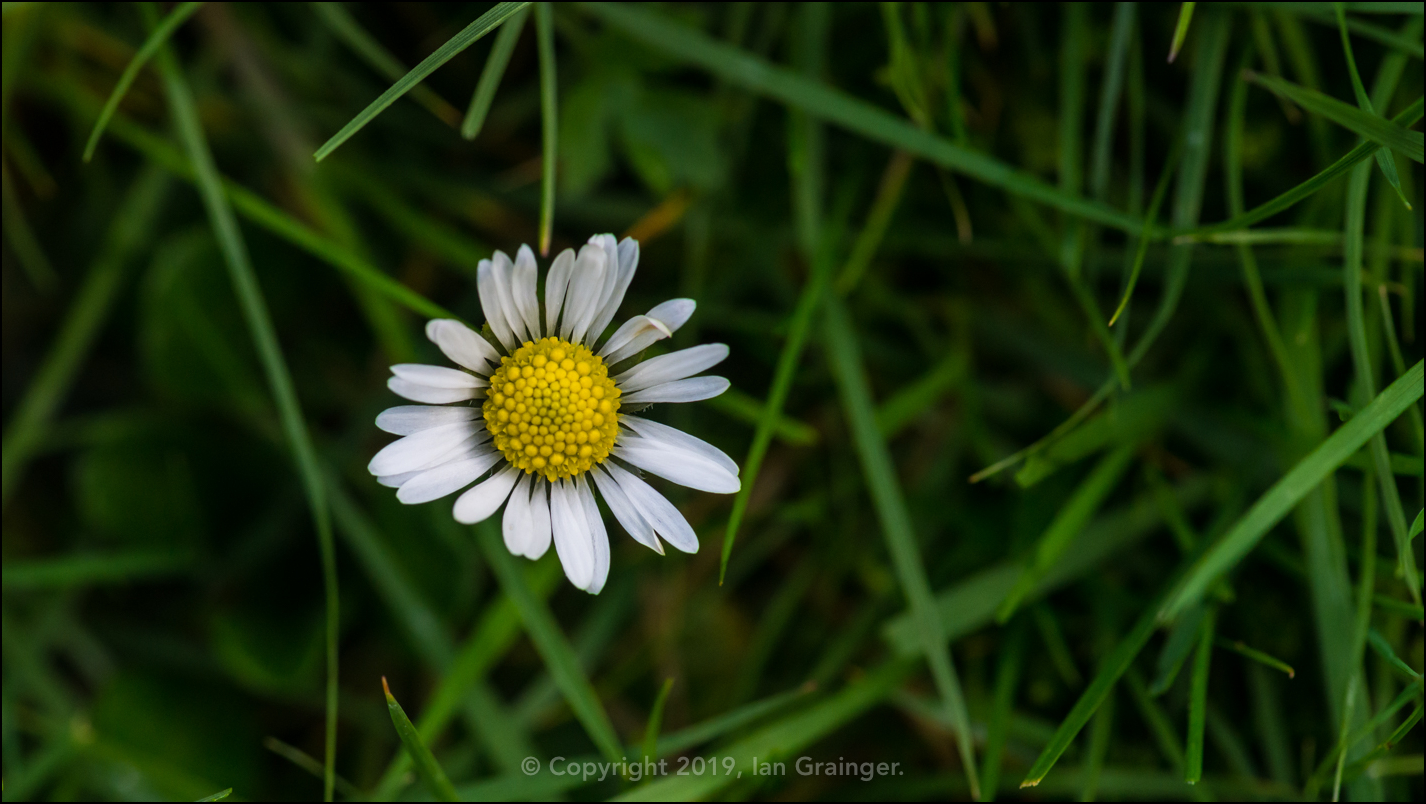 Lawn Daisy - March 2019
...along with a solitary Lawn Daisy (Bellis perennis)...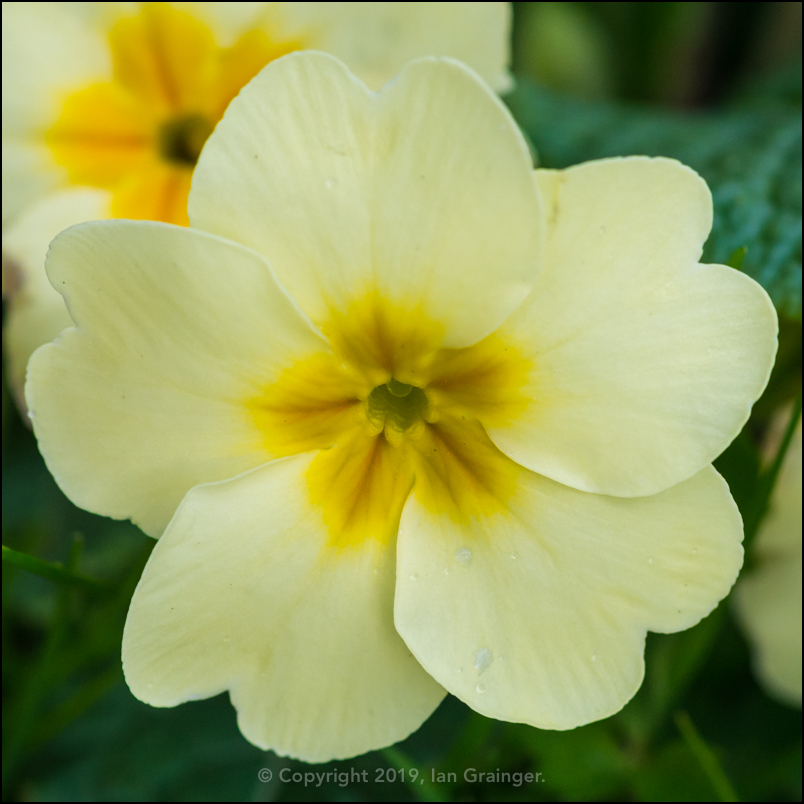 English Primrose - March 2019
...and a fine looking Common Primrose (Primula vulgaris).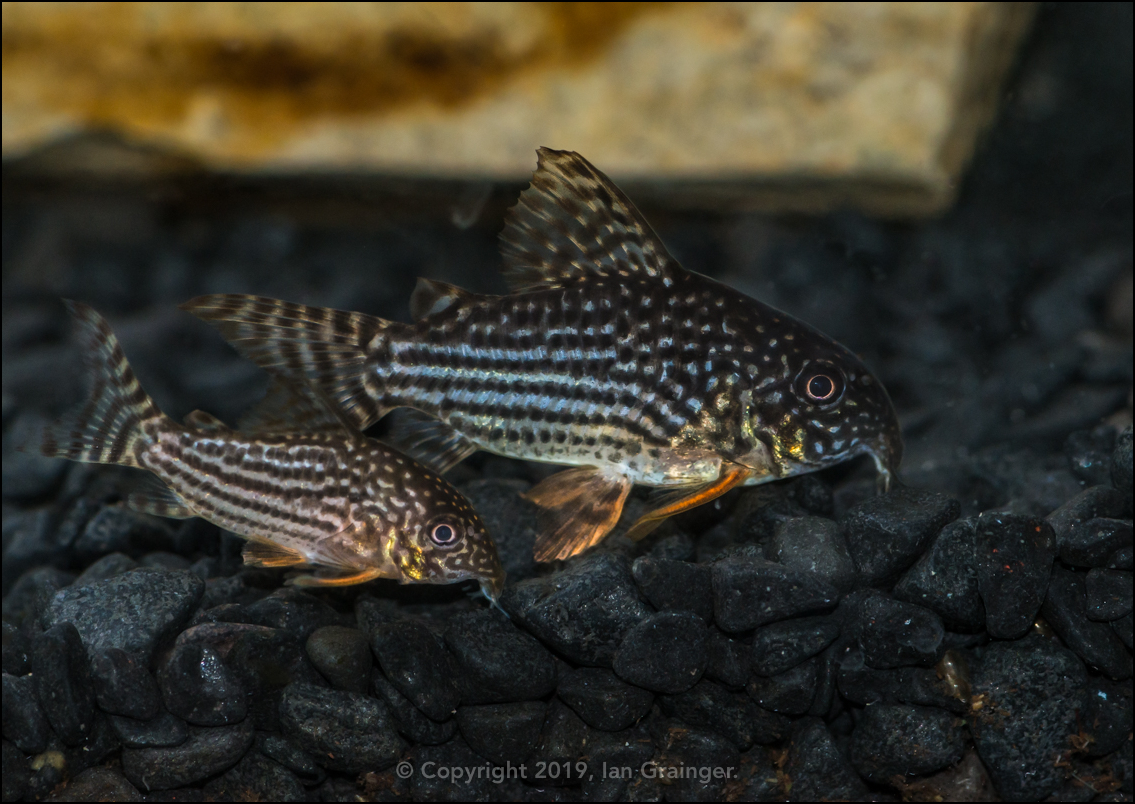 Big and Small - March 2019
Finally my fishy friends. I was quite struck by the size difference between my old Sterba Corydoras (Corydoras sterbai), and some new juveniles I purchased last week. I hadn't realised quite how much my old ones had grown in the couple of years I've had them. Don't the young ones look super cute?
So this week I went with Pussy Willow as my Image of the Week, mostly because it was another lucky shot taken in challenging conditions...