Golden Glow - November 2019
Don't let the blue sky fool you, it was a bitterly cold Sunday morning for my photo shoot in dad's garden this week, with the weather being rather changeable.
However, the occasional blue skies made an ideal background for the golden leaves and red branches of the Acer palmatum tree as the sunlight caught them in the perfect position.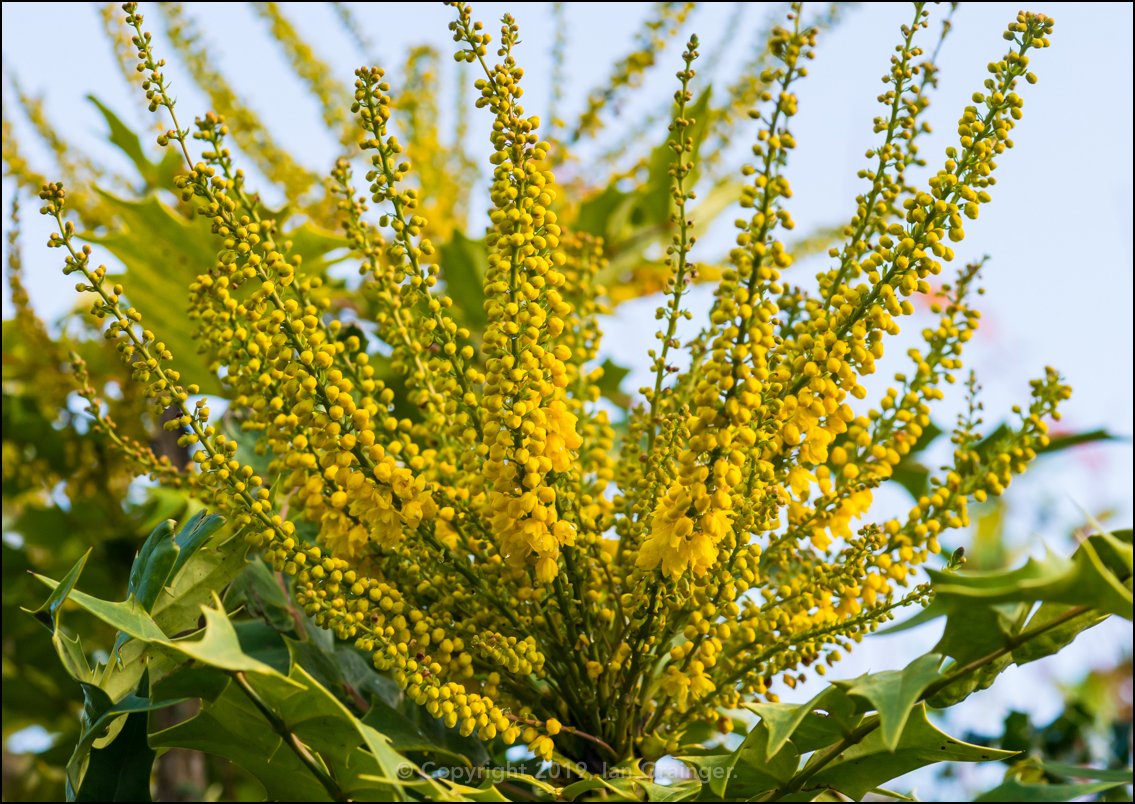 Mahonia Renewal - November 2019
As you can see here, only a couple of minutes later, the skies had turned grey behind the Mahonia japonica bush, which was just beginning to show some early autumn colour.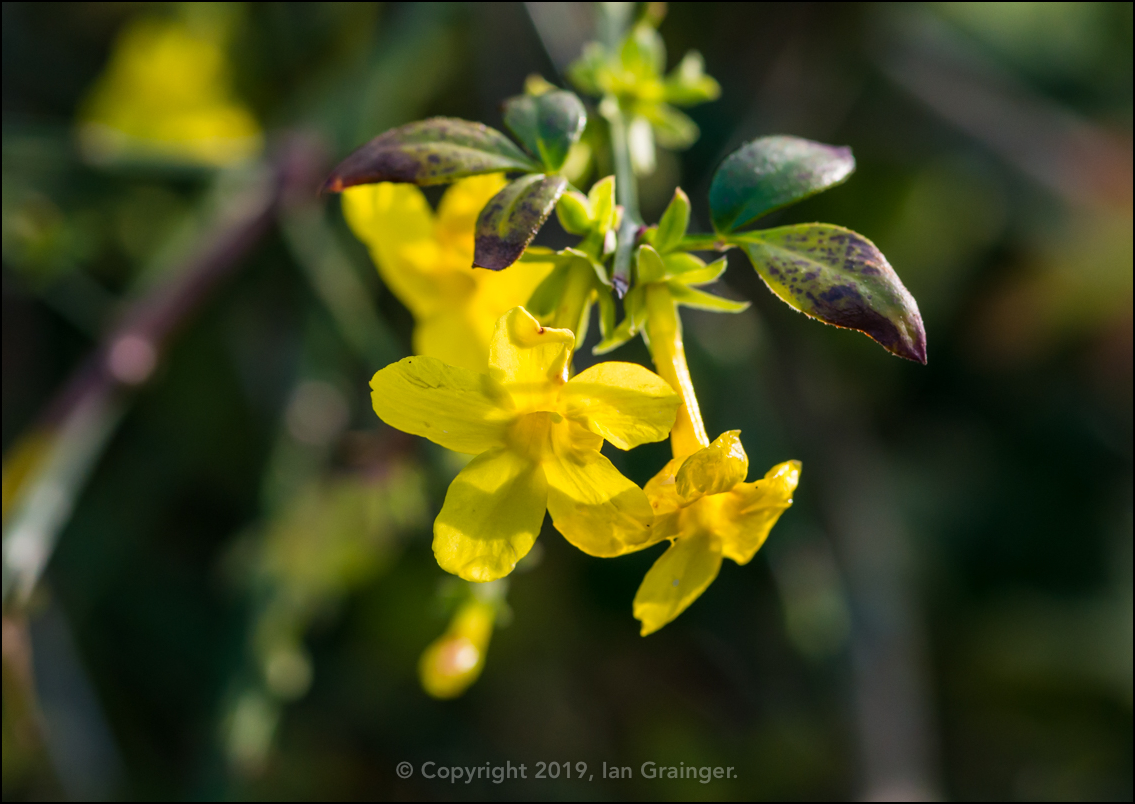 Winter Jasmine - November 2019
The Winter Jasmine (Jasminum nudiflorum) was still going strongly, with more blooms appearing week upon week.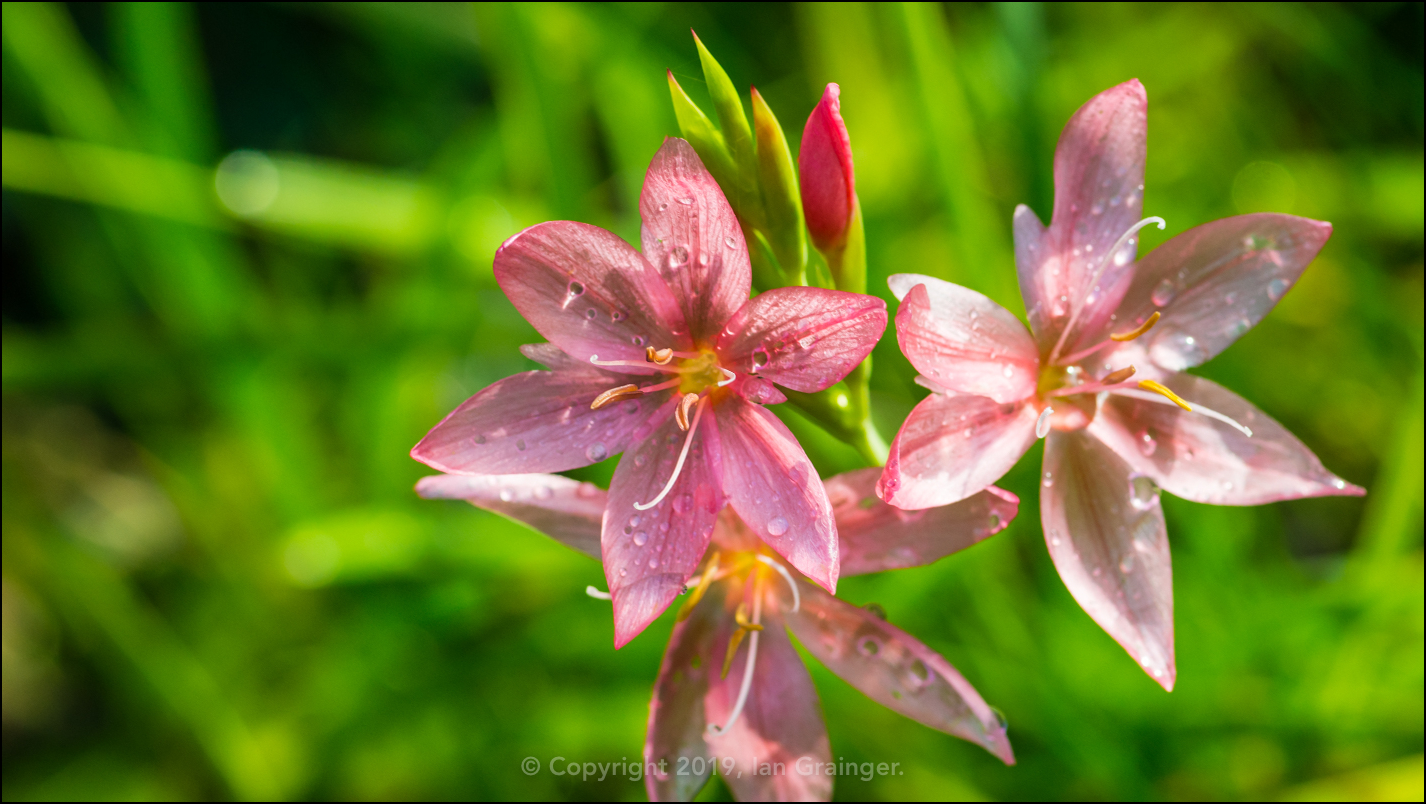 River Lily Finale - November 2019
However, this would probably be the final week of the year where I'd be able to photograph the River Lily (Hesperantha coccinea) blooms, as they were fading fast.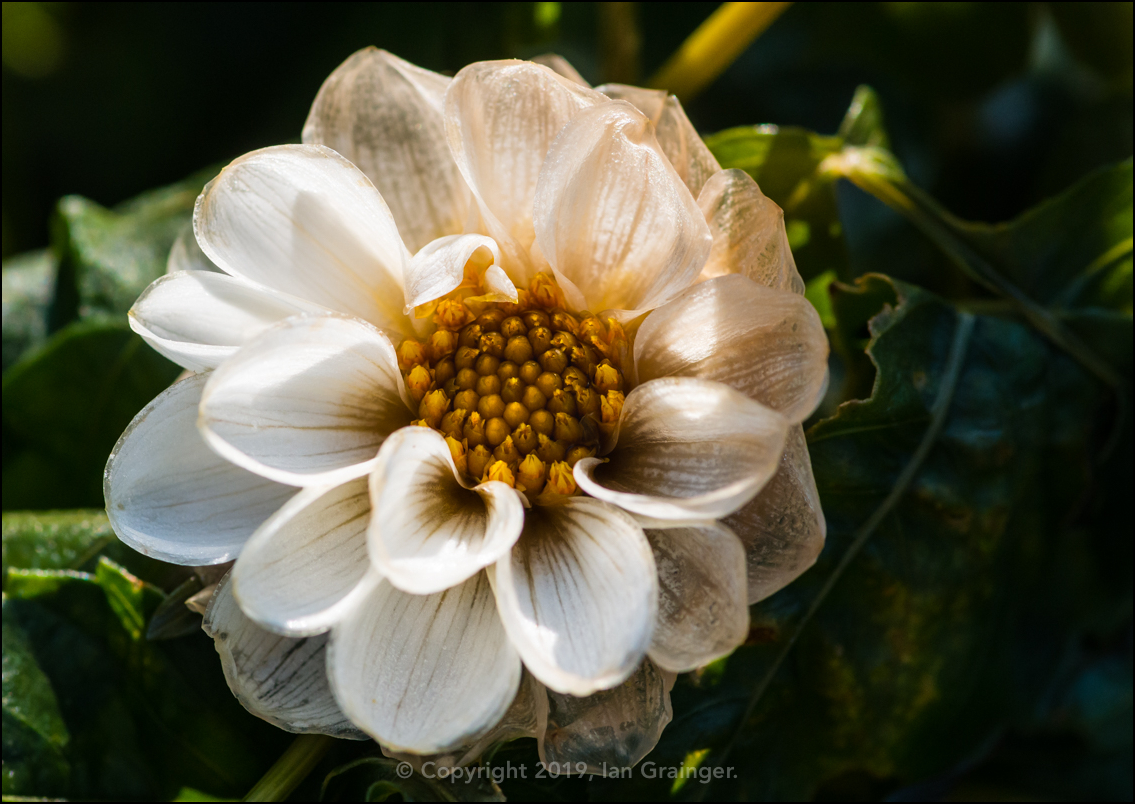 Failing Dahlia - November 2019
The same was true of the Dahlia blooms, which had flagged considerably since the first frosts had appeared in the last couple of weeks.
Decaying Nerines - November 2019
Another casualty of the frosts seems to have been the Nerine (Nerine bowdenii) blooms too.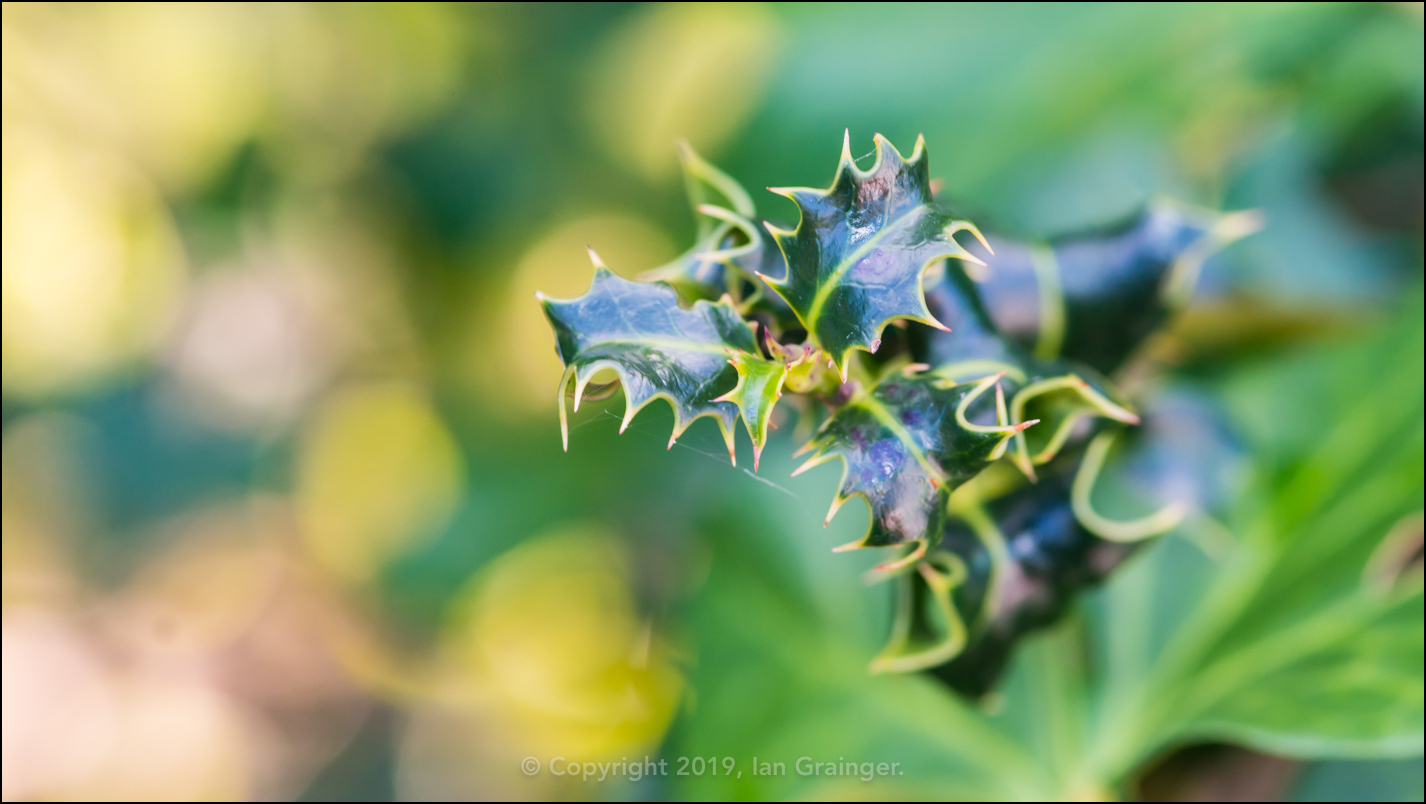 New Growth - November 2019
There were other plants thriving though, with the Holly (Ilex) bushes putting on new growth.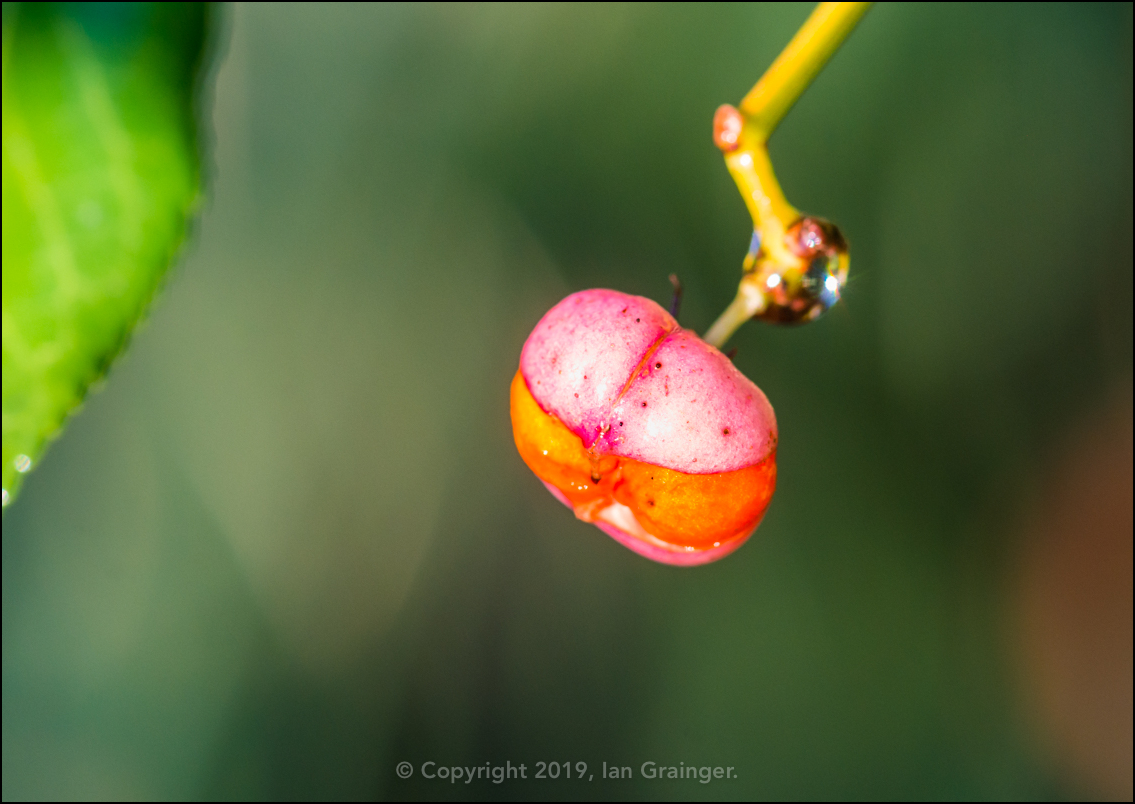 Spindle Berry - November 2019
The Spindle (Euonymus europaeus) bushes continued to produce their pretty coloured berries...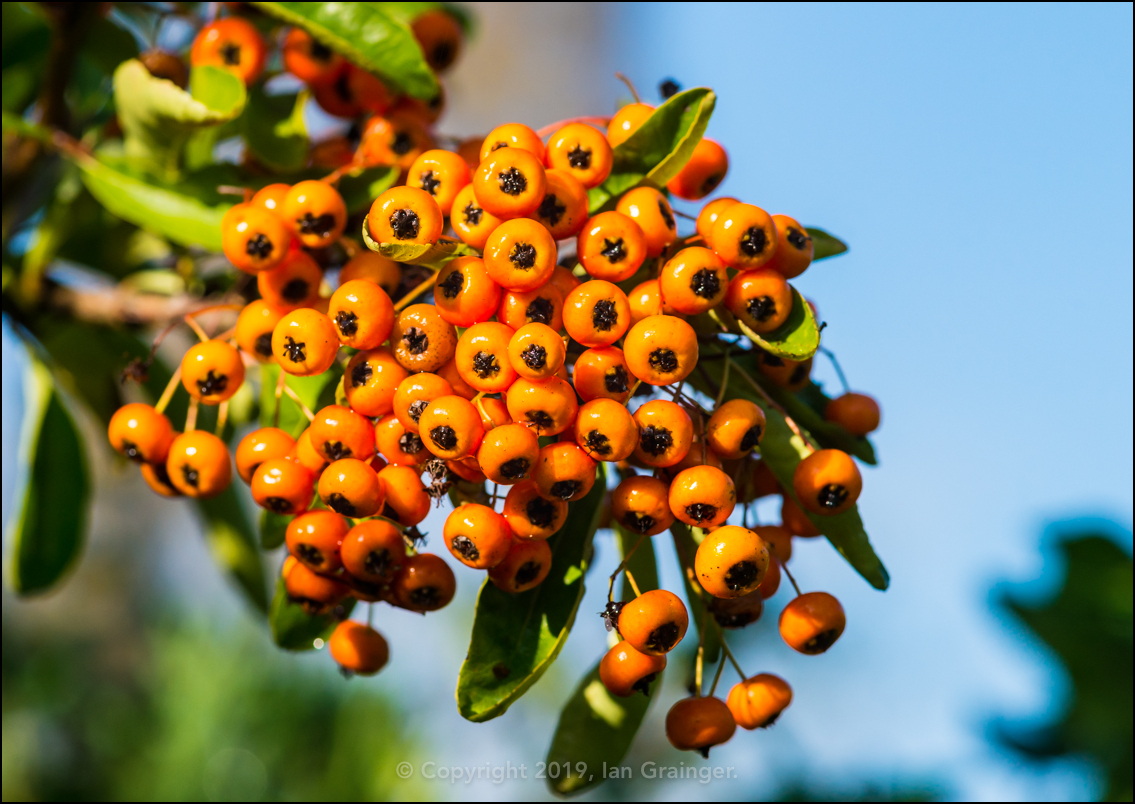 Pyracantha Cluster - November 2019
...and the Firethorn (Pyracantha) bushes seemed to have a never ending supply of berries, despite the Blackbirds snacking on them every day.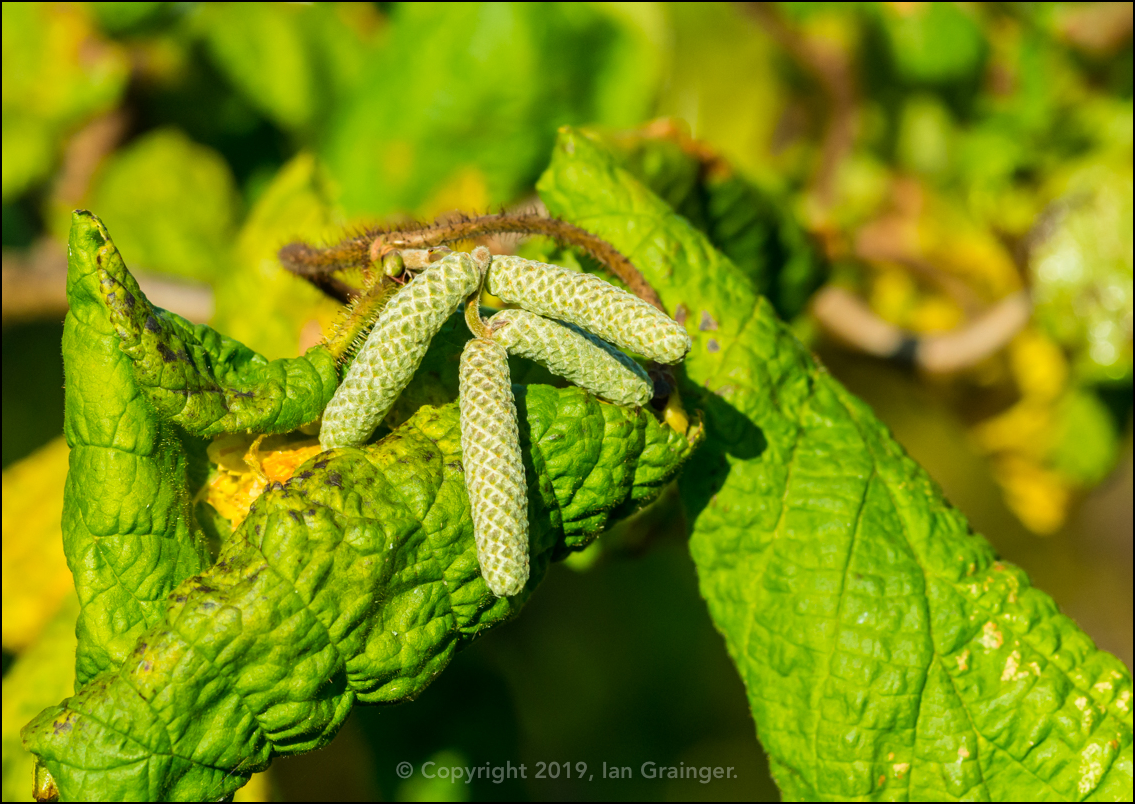 Catkin Formation - November 2019
Meanwhile, the Twisted Hazel (Corylus avellana 'Contorta') tree continued producing catkins that would release their pollen in springtime next year.
Gills - November 2019
Here we have a more abstract nature shot. We're actually looking at the underside of an unidentified species of Mushroom from the top. The frost must have made the edges of the 'shroom curl upwards so it was possible to see the gill patterns that are usually hidden from view below the cap, from above!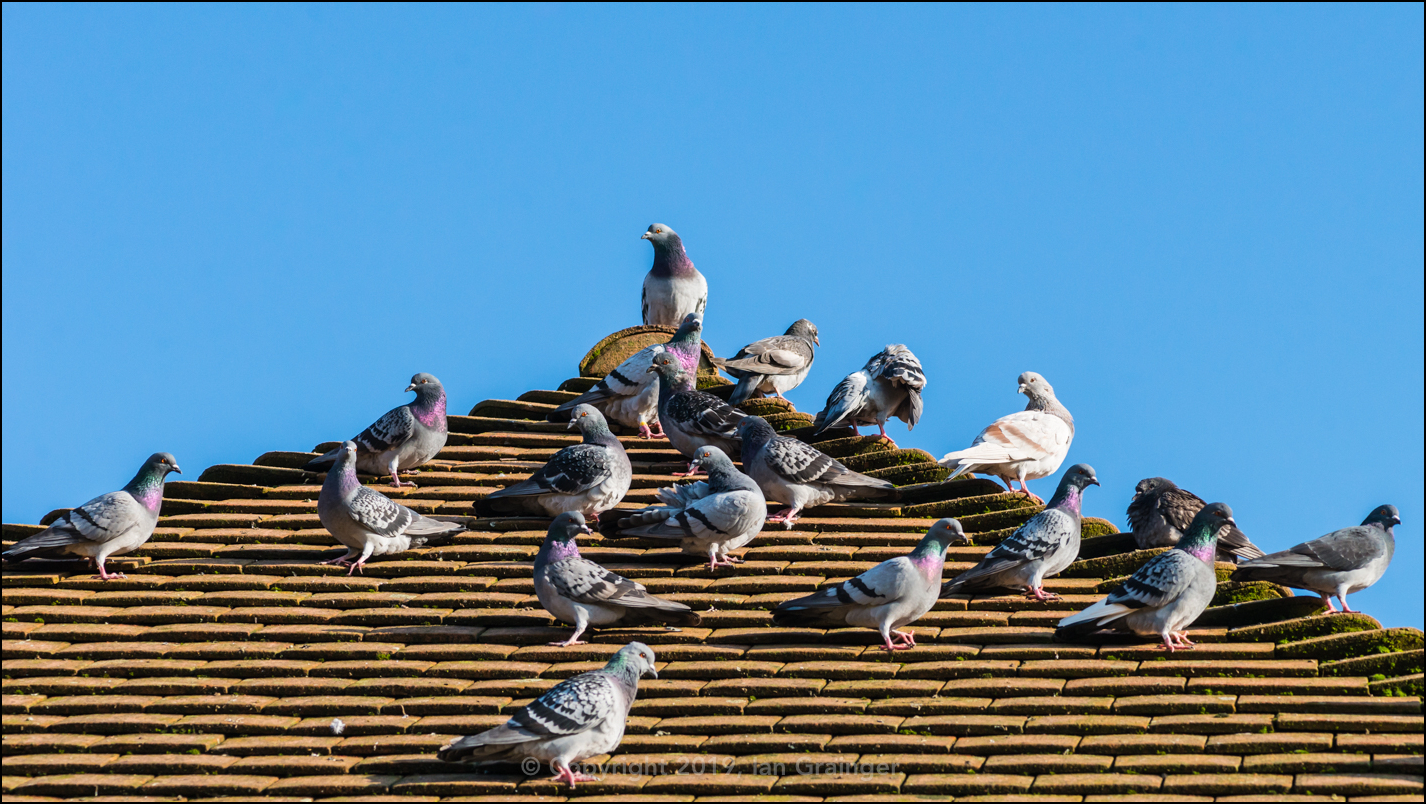 Feral Gang - November 2019
Finally, I definitely had the feeling I was being watched during my photo shoot. A very large flock of Feral Pigeons (Columba livia) kept their beady eyes on me as I wandered around the garden.
So this week I went with Golden Glow as my Image of the Week simply because I loved the combination of gold leaf, red branch and blue sky...