Common Passion Flower - October 2019
This week my photo shoot kicks off in my own garden after I noticed that it wasn't as devoid of colour as I thought it was.
I'd been growing my two Passion Flower (Passiflora caerulea) vines for nearly four years, and hadn't seen even one flower. So imagine my delight when I took a look behind my shed this week and noticed a group of blooms growing up onto the roof.
I love everything about these flowers, especially how weird they look because of their odd construction. They really are a photographer's dream flower and I'm so very pleased that the vines have finally decided to reward me with these magnificent marvels.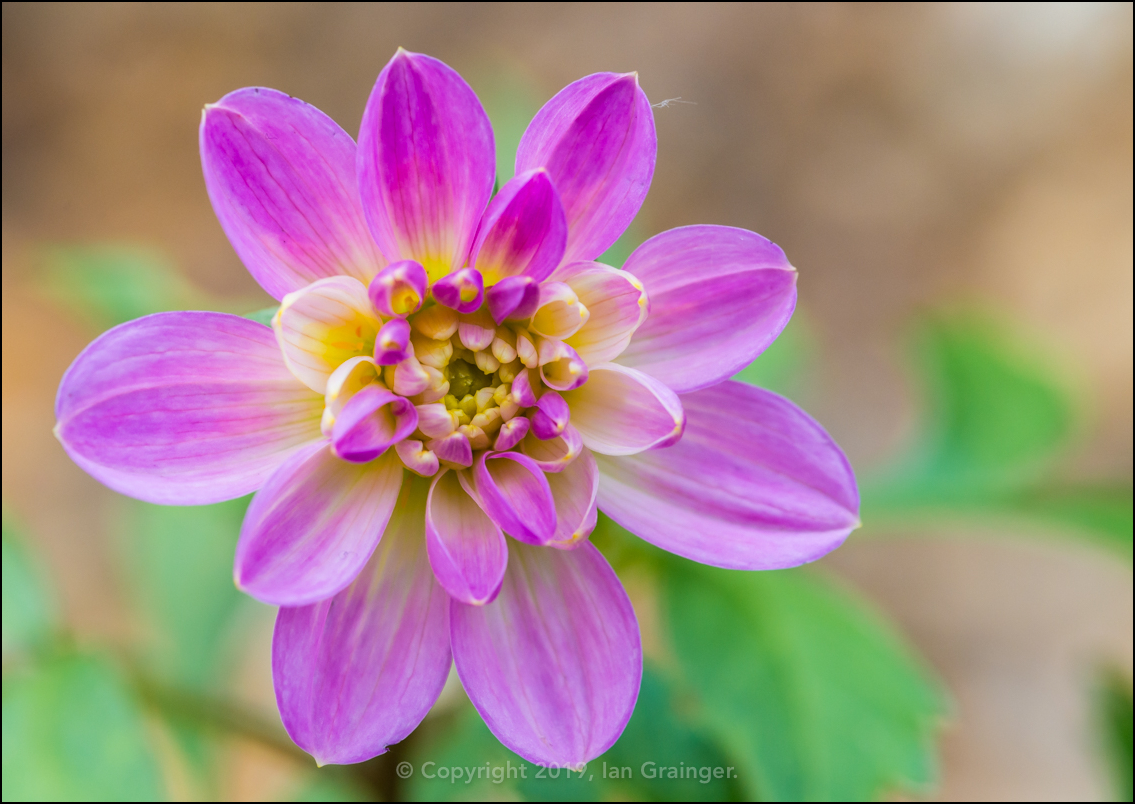 Dahlia Take Off - October 2019
Elsewhere in my garden, despite me cutting back all of the Dahlias a few weeks ago, variety 'Take Off' was once again blooming...
Pink Dahlia - October 2019
...as was this pink unknown variety of Dahlia.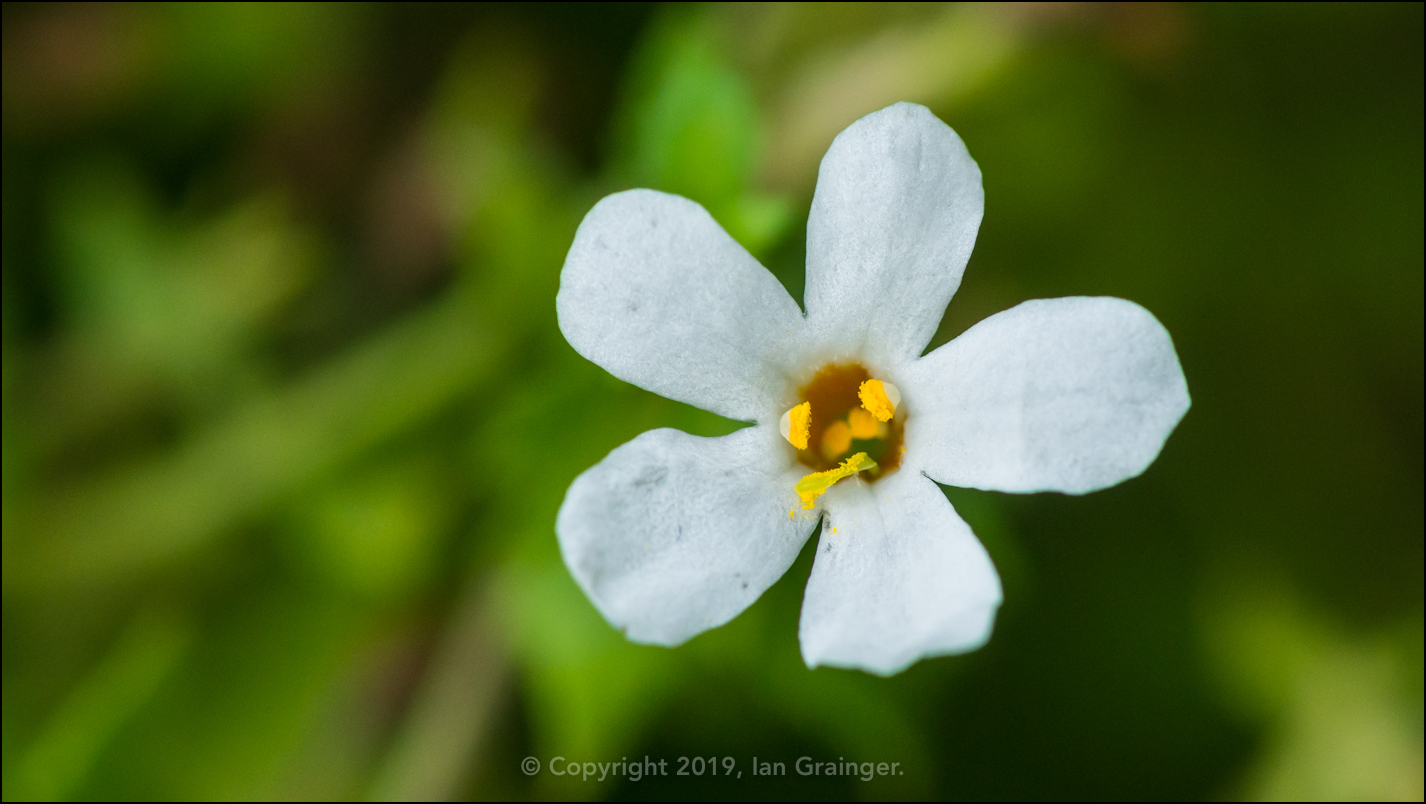 Bacopa Snowtopia - October 2019
The hanging baskets had been emptied recently too, but somehow some of the resident Bacopa (Chaenostoma cordatum) plants had escaped, and were blooming in a nearby planter. Varieties 'Snowtopia'...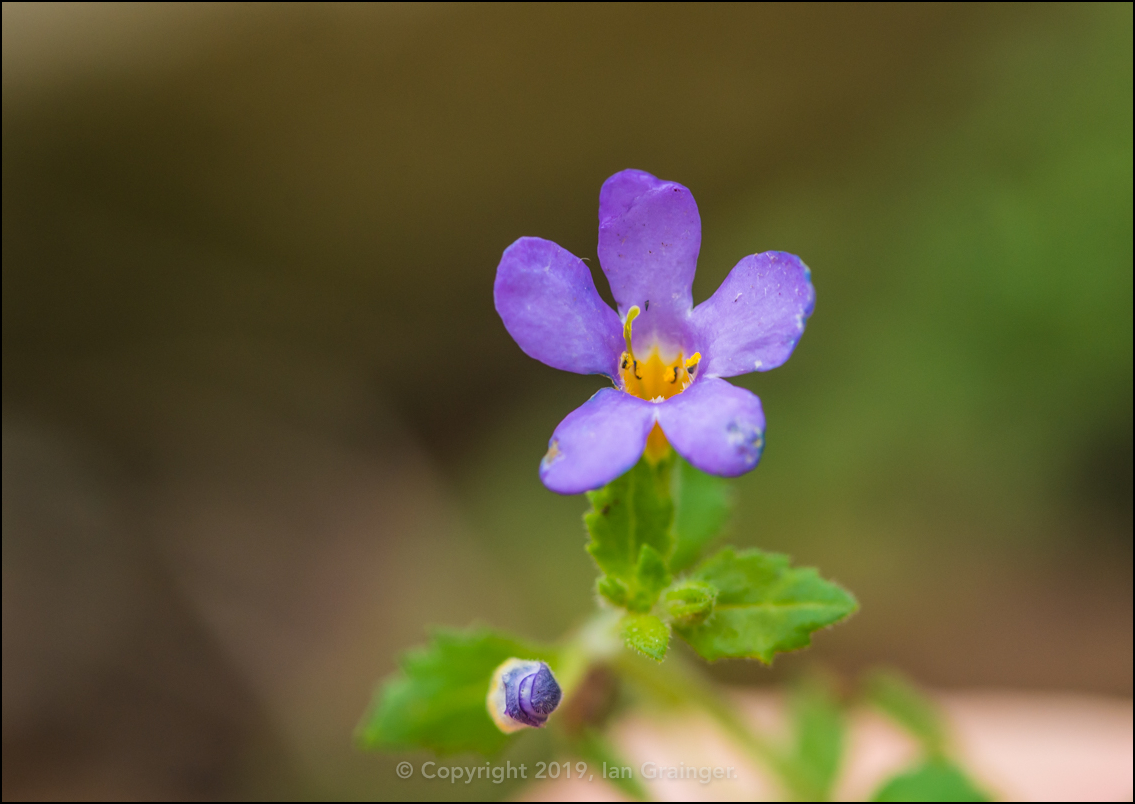 Bacopa Bluetopia - October 2019
...and 'Bluetopia' were the escapees!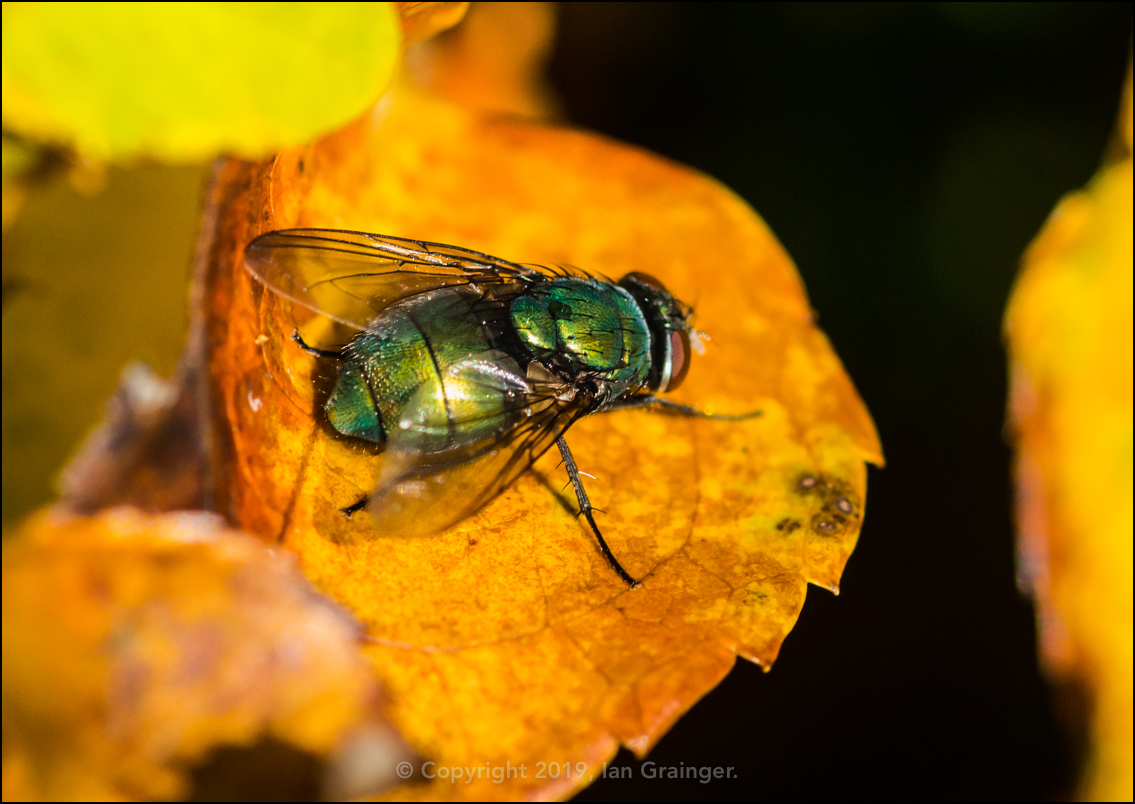 Greenbottle - November 2019
Meanwhile, over in dad's garden at the weekend, I searched out some mid-autumn colours. I thought that the colours of this Greenbottle (Lucilia caesar) fly and the decaying leaves of the (Privet) hedge made for a pleasing combination.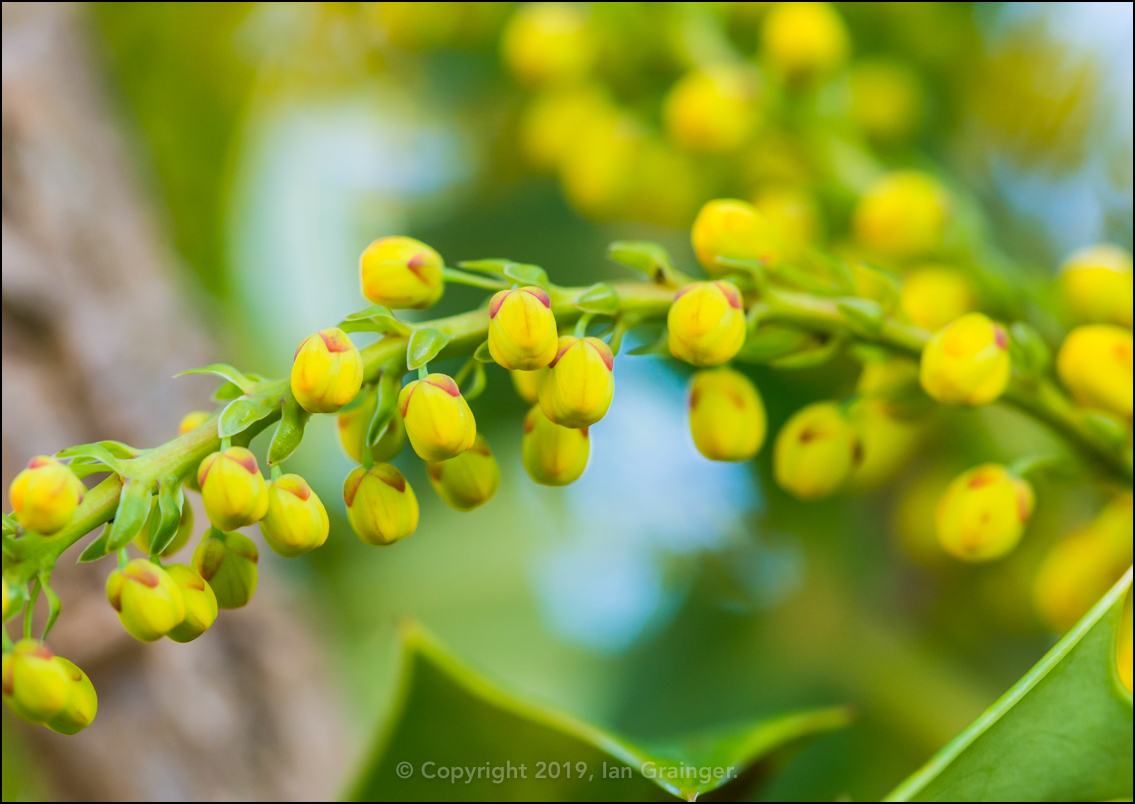 Budding Mahonia - November 2019
The Mahonia (Mahonia japonica) bush was beginning to come into bloom again, and would hopefully be in flower until the new year.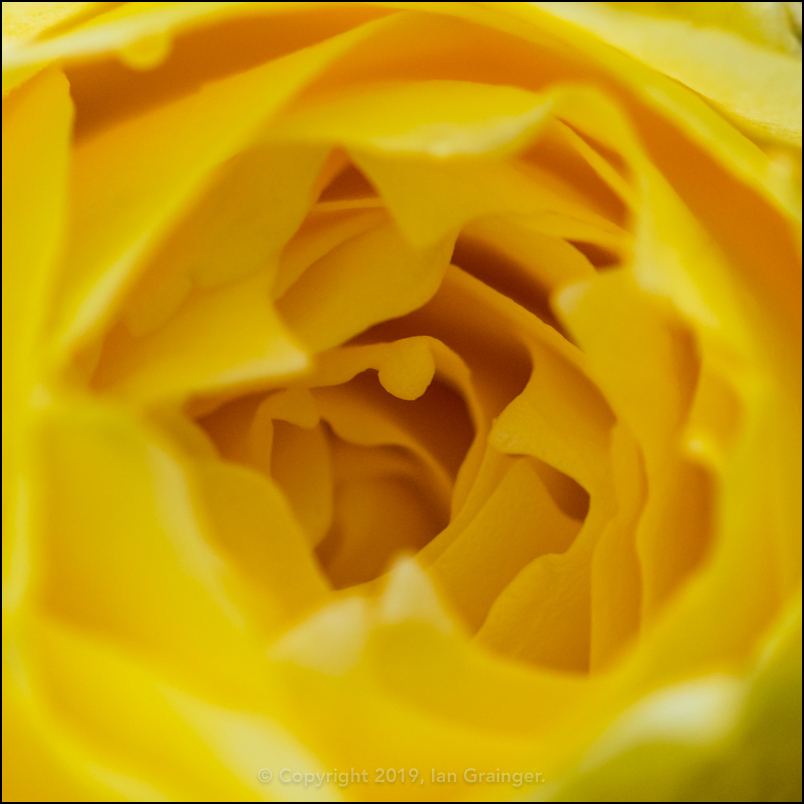 Peace Rose - November 2019
Rose (Rosa) 'Peace' had produced one final flower for the season, although unfortunately, its stem had snapped during some recent gale force winds.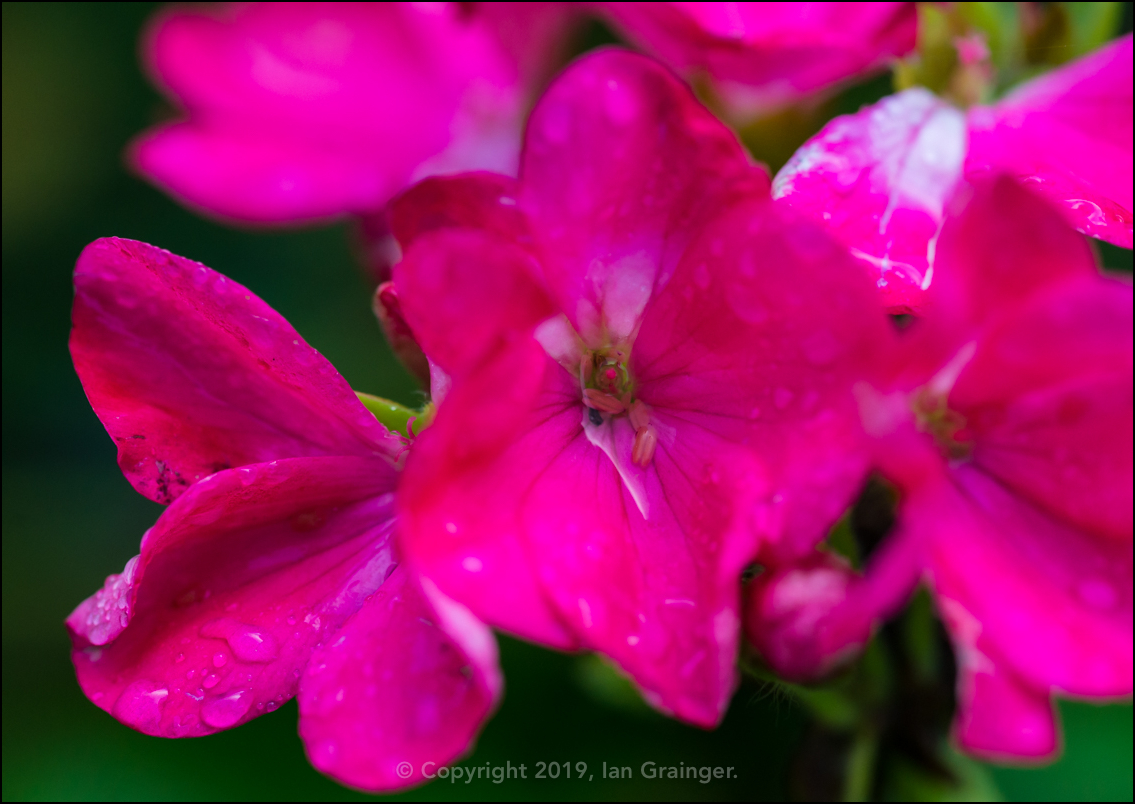 Pink Pelargonium - November 2019
This pink Pelargonium had survived the first frosts, unlike the rest of its sister plants, which had already been assigned to the compost heap.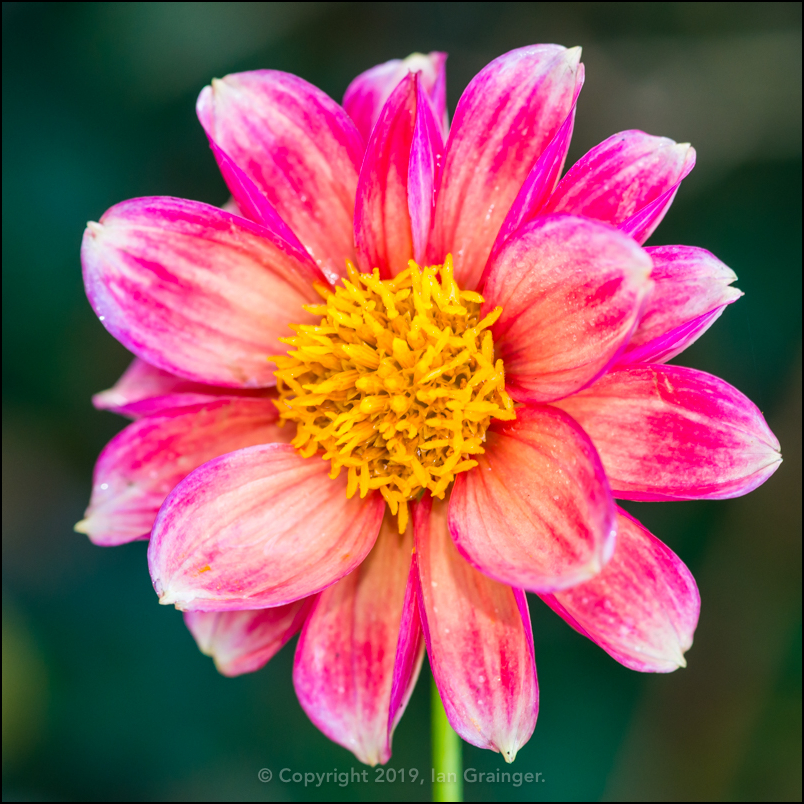 Pink Pretty - November 2019
This pretty pink Dahlia caused me to do a double take, as a couple of months ago the same plant was producing dark red flowers!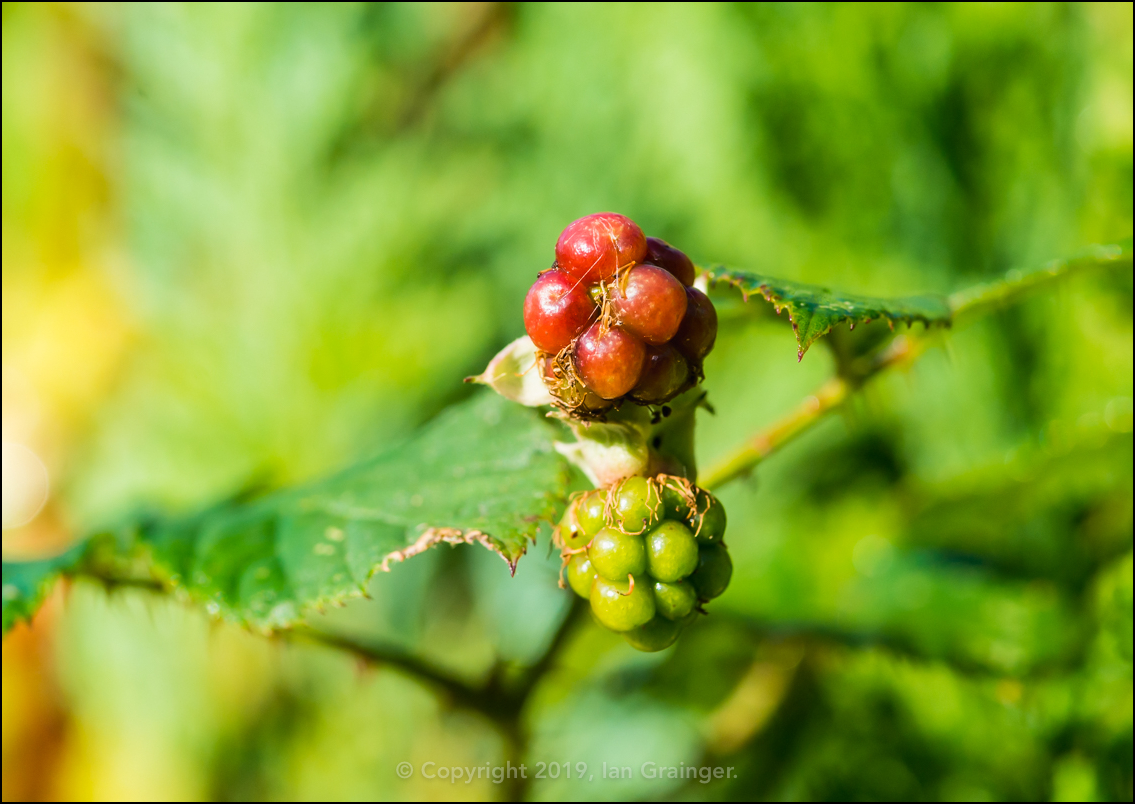 Race to Ripen - November 2019
Finally, the Bramble (Rubus fruticosus) bushes were still producing new fruits which would hopefully ripen before the next frosts arrived.
So this week I went with Common Passion Flower as my Image of the Week simply because I was so excited about seeing my vines bloom for the first time...